Art Eddy III
This user hasn't shared any biographical information
Jabber/GTalk: Art Eddy III
Posts by Art Eddy III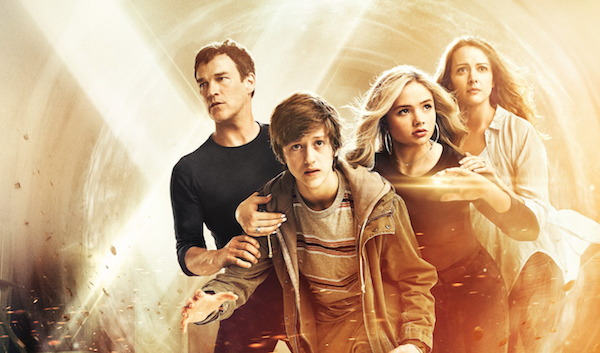 The complete first season of The Gifted tells the emotional story of a suburban couple whose ordinary lives are rocked by the sudden discovery that their children possess mutant powers. Forced to go on the run from a hostile government, the family seeks help from an underground network of mutants and must fight to survive.
Set within the "X-Men" universe, the series stars, Stephen Moyer (True Blood), Amy Acker (Suits), Natalie Alyn Lind (The Goldbergs) and Percy Hynes White (Night at the Museum: Secret of the Tomb) as the Strucker family. Also featured in the series are Sean Teale (Voltron) as Eclipse/Marcos Diaz; Jamie Chung (Gotham) as Blink/Clarice Fong; Emma Dumont (Pretty Little Liars) as Polaris/ Lorna Dane; Blair Redford (CSI) as Thunderbird/John Proudstar; and Coby Bell (The Game) as Sentinel Services Agent Jace Turner.
As you prepare for Season 2 of The Gifted you can pick up The Gifted Season 1 is available on DVD today!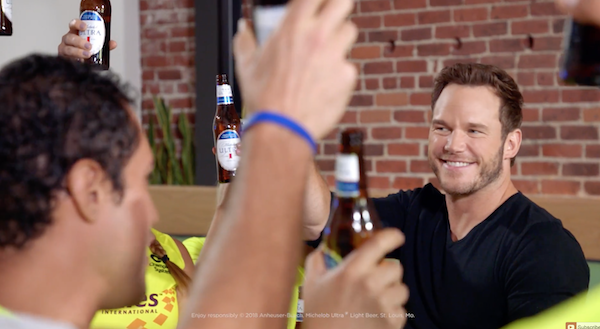 Michelob ULTRA released a new video capturing actor Chris Pratt surprising athletes from Achilles International with a chance to run the 2018 TCS New York City Marathon as part of Team ULTRA.
For the second year in a row, Michelob ULTRA is bringing together 95 beer loving runners to take on the 2018 TCS NYC Marathon as part of Team ULTRA. This year however, Michelob ULTRA is excited to extend the Team ULTRA invitation to include a group of inspiring athletes from Achilles International – a non-profit organization which empowers athletes with disabilities to participate in mainstream running events. Check out the video at to see Pratt award the runners their Team ULTRA bibs and learn more about their personal journeys over a post-run beer.
Consumers are also encouraged to "make this beer run count" by purchasing Michelob ULTRA to trigger a donation to Achilles International. For every case sold, the brand will donate a portion of proceeds to Achilles International.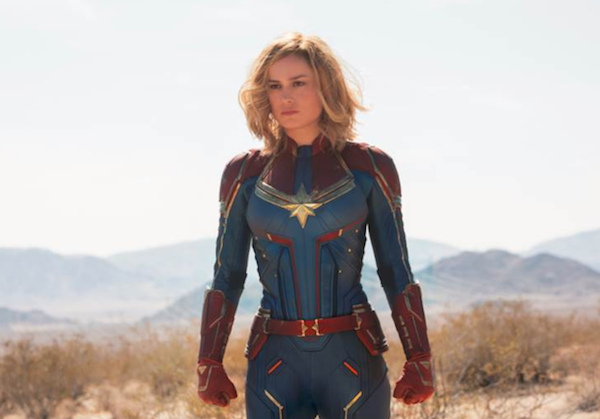 Set in the 1990s, Marvel Studios' CAPTAIN MARVEL is an all-new adventure from a previously unseen period in the history of the Marvel Cinematic Universe that follows the journey of Carol Danvers as she becomes one of the universe's most powerful heroes. While a galactic war between two alien races reaches Earth, Danvers finds herself and a small cadre of allies at the center of the maelstrom. The film stars Brie Larson, Samuel L. Jackson, Ben Mendelsohn, Djimon Hounsou, Lee Pace, Lashana Lynch, Gemma Chan, Rune Temte, Algenis Perez Soto, Mckenna Grace, with Annette Bening, with Clark Gregg, and Jude Law. Marvel Studios' CAPTAIN MARVEL is produced by Kevin Feige and directed by Anna Boden and Ryan Fleck. Louis D'Esposito, Victoria Alonso, Jonathan Schwartz, Patricia Whitcher and Stan Lee are the executive producers.
CAPTAIN MARVEL arrives in theatres everywhere on March 8th, 2019!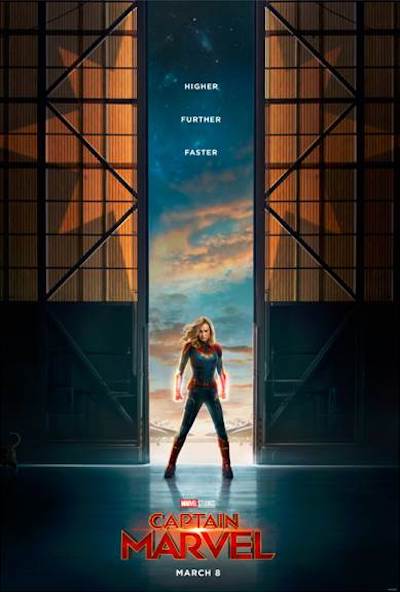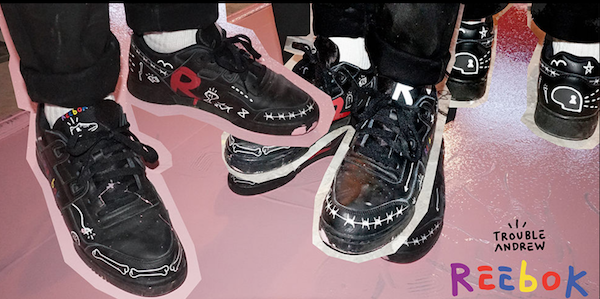 For all you Reebok fans out there I have some good news. Trevor "Trouble" Andrew will continue his relationship with Reebok Classic with an all new Workout Plus silhouette, dropping tomorrow!
Known for exploring his personal late-night creativity, Reebok originally partnered with Trevor last December to celebrate the limitless energy of his art and what it brings to streets and cultures worldwide.
A stunner in black, the all new Reebok Classic x Trouble Andrew Workout Plus sneaker features some of Trevor's most iconic art as it comes to life on the Classic silhouette.
Trevor's all new Workout will be available on Reebok.com for $120.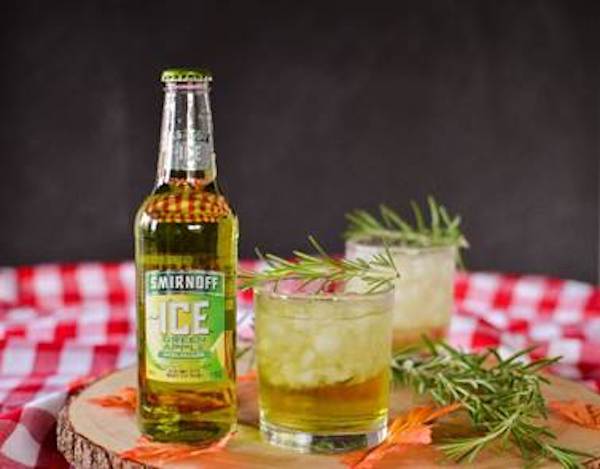 Summer is almost gone and as the days get shorter and the leaves begin to change, so do the cocktails we drink. Nothing goes better with warm knitted sweaters than fun fall-inspired cocktails, perfect for apple picking with friends or packing up for a boozy picnic with your significant other.
As the fall season begins, see below for a few of our favorite easy-to-make cocktail recipes featuring Smirnoff Ice Green Apple and Smirnoff Ice Raspberry that we guarantee you will enjoy.
Green Apple Smash (Serves 4)
Ingredients:
1 bottle Smirnoff Ice Green Apple
4 oz. ginger beer
4 oz. bourbon
Rosemary for garnish
Instructions:
In a cocktail mixer, combine Smirnoff Ice Green Apple, ginger beer and bourbon with Ice.
Shake
Fill a glass with crushed ice
Strain cocktail over ice
Garnish with a sprig of rosemary
Fall Sangria (Serves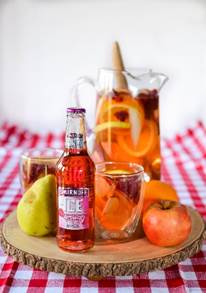 Ingredients:
1 bottle Smirnoff Ice Raspberry
1/2 bottle crisp white wine
7 oz. Smirnoff No 21
18 oz. white grape juice
Apples, pears, oranges and raspberries for garnish
Instructions:
Pour Smirnoff Ice Raspberry, white wine, and Smirnoff No. 21 into a large pitcher
Stir
Stir in white grape juice
Top with slices of apples, pears, oranges and raspberries
Stir
Let sit in the fridge for 4-6 hours, stirring every hour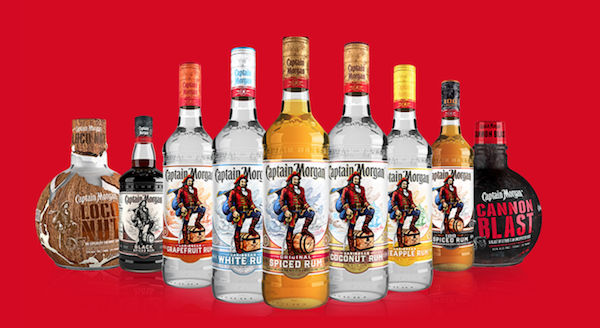 Celebrate your favorite team this football season as the OG Captain cocktail gets a frosty blitz in the blender. What a better way to get in the game spirit and end summer, than with a frozen twist on a classic and easy-to-make frozen Captain Morgan and cola?
You and your friends can enjoy this new spin on a Captain classic responsibly while watching games Saturday and Sunday.
Frozen Captain and Cola
Makes 2 cocktails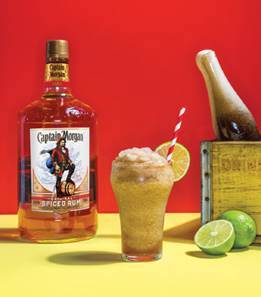 Ingredients
4 ounces Captain Morgan Original Spiced Rum
16 ounces cola
1 ounce fresh lime juice, plus 2 lime wheels for garnish
1 cup ice
Serve in tall glasses
Steps
1. Combine all the ingredients in a blender and
blend until smooth.
2. Pour the cocktail into glasses and garnish
with lime wheels.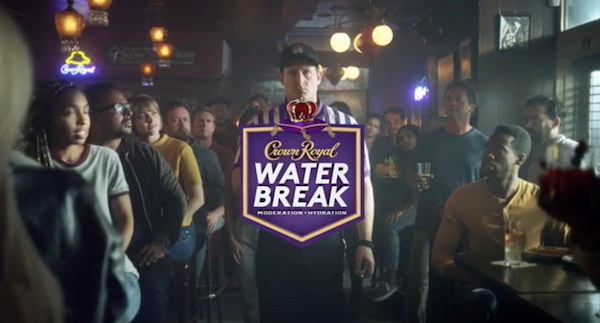 Football is back! To celebrate Crown Royal is launching its largest-ever responsible drinking campaign: The Water Break. The Water Break is a movement that encourages responsible game day consumption and reinforces the importance of drinking in moderation and hydrating between alcoholic beverages.
Crown Royal will support the fully integrated Water Break program with the following a nationally televised 30-second commercial set to air during the season opener that will continue to air during the first half of games throughout the entire season. This marks the second the second year Crown Royal will utilize football advertising to promote social responsibility.
There will be a full roster of football legends including Ed Reed, DeMarcus Ware and Brian Westbrook to support the program on social, through media interviews, and in-person deliveries of water to fans at select stadiums and bars. Westbrook kicks off the program tomorrow during the game in Philadelphia.
There will be distribution of tens of thousands of gallons of water in stadiums and bars and provide safe rides home to create a safer, more enjoyable game day. Integration of the movement into all team and stadium partnerships and its largest media investment to date dedicated to social responsibility, increasing its visibility from last season.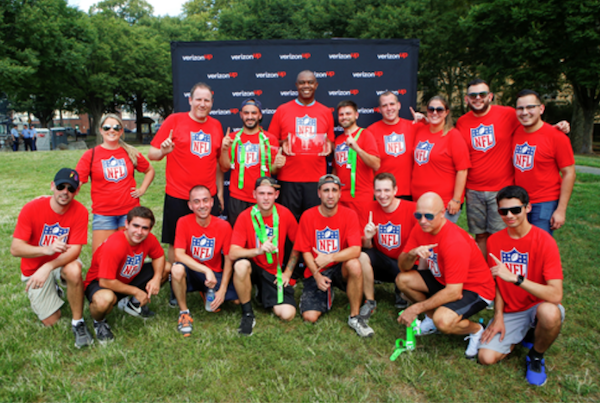 The year's NFL season starts today. Verizon partnered with Eagles legend and Hall of Famer Brian Dawkins and Eagles legend Randall Cunningham to promote Verizon Up, the brand's rewards program. Yesterday, Brian Dawkins surprised football fans with tickets at the Verizon store in Philadelphia. He also joined Verizon Up members as they "climbed up" the street poles in the Verizon store. best way to pass a drug test on short notice Today, some lucky Verizon Up members had the opportunity to play flag football with Eagles legend Randall Cunningham.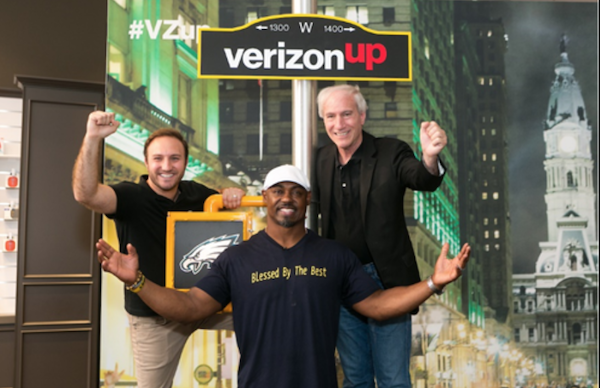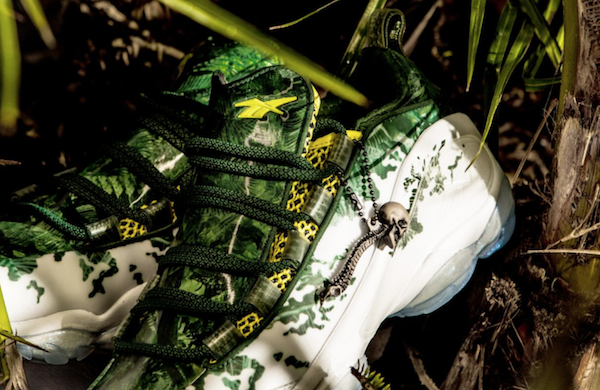 YES!!! You read that correctly! Celebrating the latest installment in the Predator film franchise, Reebok has partnered with 20th Century Fox and Extra Butter to produce a meticulously detailed cinematic collectible, dropping Friday, 9/14 on Reebok's website.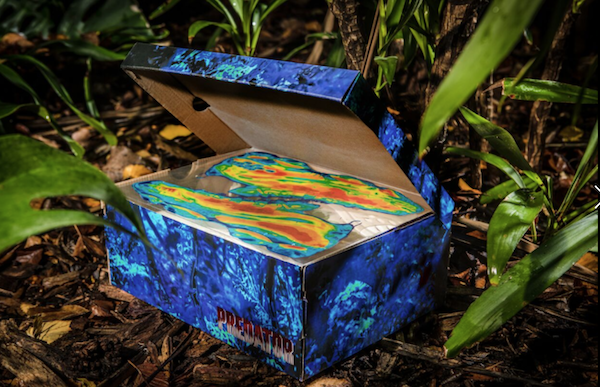 Eerie iridescent soles conceal more than just Reebok's patented DMX tech. Black out the lights to witness glow-in-the-dark graphics inspired by the film's finale when water short-circuits the Predator's operating system. A ghoulish 'spine trophy' souvenir hangs from the laces as a tribute to the original Predator film from 1987.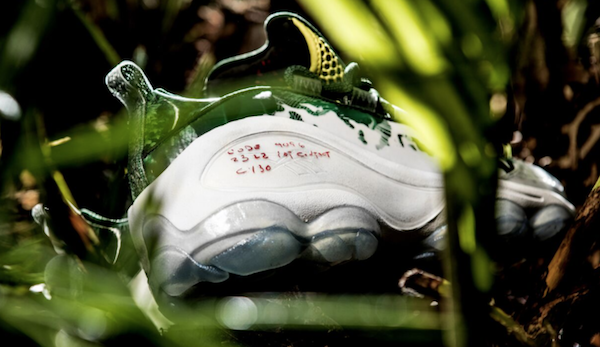 These shoes are legit and I am hoping I can cop a pair when they land in a few weeks.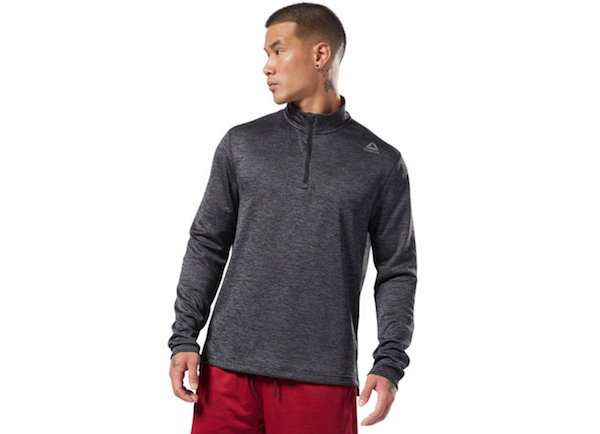 Reebok is not just hot kicks and great performance sneakers. Reebok also has a bunch of great gear that you can rock in the gym or when you are hanging with your friends. They have a few different lines of clothing that you can add to your wardrobe and even match them up with your favorite Reebok kicks.
So as Fall approaches here are a few items that you should pick up and add a fresh look to your wardrobe. Plus these clothes won't break the bank.
Reebok Double Knit Quarter Zip
Check this one off your must-have list. This men's performance-primed pullover is versatile enough to help warm up a chilly workout or add comfort to a lazy Saturday. Double knit with Speedwick fabric technology fabric to wick moisture, flatlock seams and zipper details help keep the warm feel chafe-free.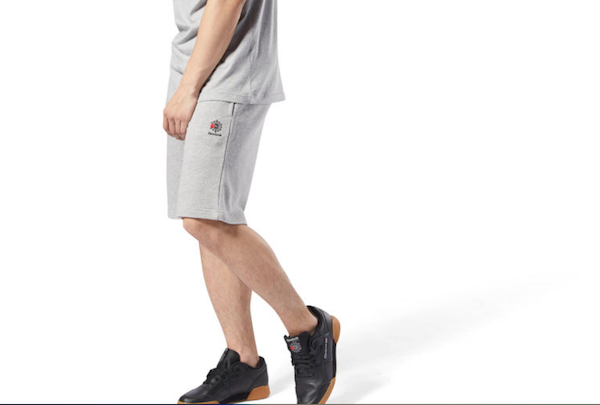 Grab these men's short for anytime comfort. French terry fabric offers soft comfort for rest days, and an inseam gusset adds room and mobility. Plus, the ribbed waistband assists the fit.
Reebok Classics Advanced Shorts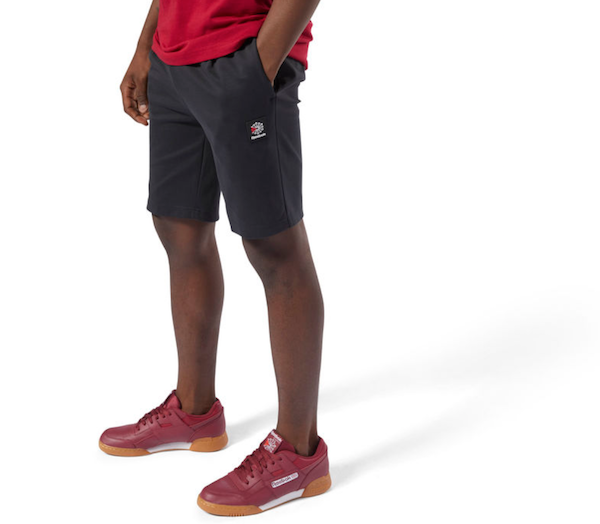 When the weather heats up, so does your style. Opt for throwback appeal in your day-to-day with these men's classic shorts. Smooth, trend-right ponte fabric ups the comfort factor, while a pleated waistband streamlines the look.