Art Eddy III
This user hasn't shared any biographical information
Jabber/GTalk: Art Eddy III
Posts by Art Eddy III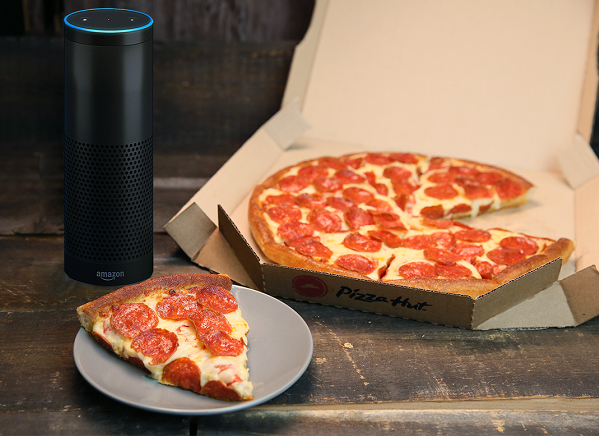 Technology is now helping out your dinner plans. If you have Alexa Voice Service from Amazon then you can now order Pizza Hut. Pizza Hut, recognized as the pizza restaurant company which serves and delivers more pizzas than any other pizza company in the world, is expanding its ordering capabilities to include Alexa Voice Service on Amazon Echo, Amazon Tap, Echo Dot, Amazon Fire TV and Fire tablets. With a simple phrase, and not a single phone or laptop lifted, Pizza Hut's new skill brings ease and convenience to the ordering experience for pizza-loving homes across the country.
The Pizza Hut skill differs from any pizza brand in the space by providing Alexa users with the convenience of ordering not only your favorites and past orders, but also directly from a menu of the most popular items from Pizza Hut.
Menu options include:
Pepperoni Pizza
Cheese Pizza
Veggie Lover's® Pizza
Meat Lover's® Pizza
Supreme Pizza
Breadsticks
Cinnamon Sticks
Pepsi
Diet Pepsi
Mist Twist
Mountain Dew
Voice command options include:
"Alexa, open Pizza Hut."
"Alexa, ask Pizza Hut for a pizza."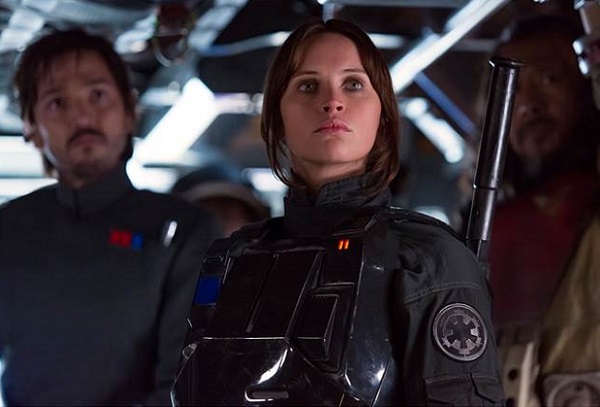 Last night I checked out Rogue One: A Star Wars Story and it was amazing! It is now playing in theaters everywhere!
Make time this weekend to see the film. It brings us right to time right before Episode IV: A New Hope. Whether you are a Star Wars fan or not you will love the action, characters, drama and special effects. For me who is a HUGE Star Wars fan this film have everything. I don't want to say too much more because I don't want to spoil it for anyone. Just be on the lookout for all the cool nods to other films and shows in the Star Wars universe.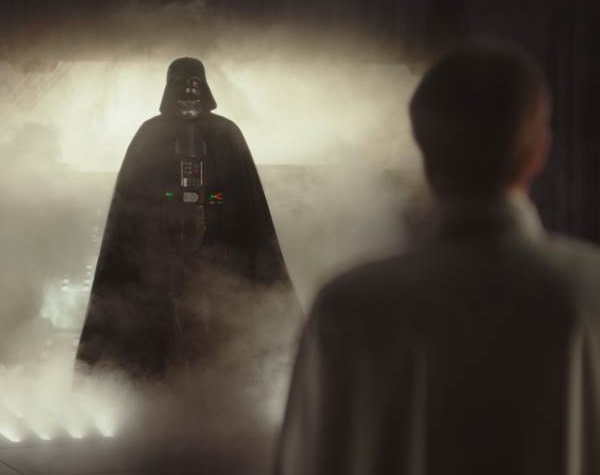 In a time of conflict, a group of unlikely heroes band together on a mission to steal the plans to the Death Star, the Empire's ultimate weapon of destruction. This key event in the Star Wars timeline brings together ordinary people who choose to do extraordinary things, and in doing so, become part of something greater than themselves.
In celebration of ROGUE ONE: A STAR WARS STORY opening, I wanted to send around a featurette that highlights the character of "Jyn Erso" played by Academy Award nominee Felicity Jones.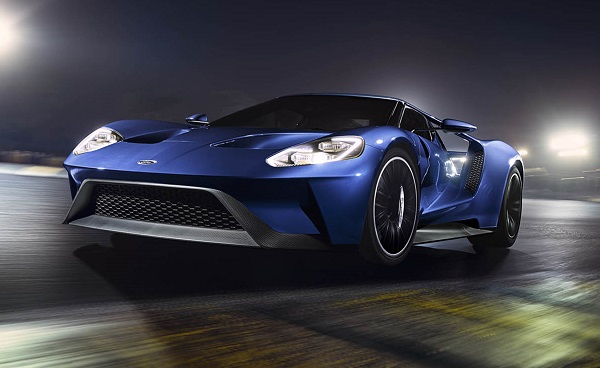 We are few days away from Christmas, but Ford has released a cool new gift for all those who love the Ford GT. The first road-going version of the all-new 2017 Ford GT has rolled off the line – heralding the beginning of production of the long-awaited halo car from Ford Performance.
In this new, low-volume assembly facility at Multimatic in Markham, Ontario, Raj Nair, Ford executive vice president, global product development, and chief technical officer, marked today's milestone by driving a Ford GT off the assembly line.
Ford GT was unveiled at the North American International Auto Show in January 2015. Less than two years later, Ford Performance is now delivering the first cars to customers around the globe.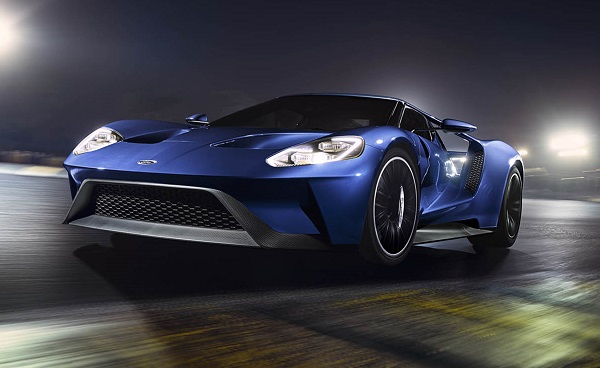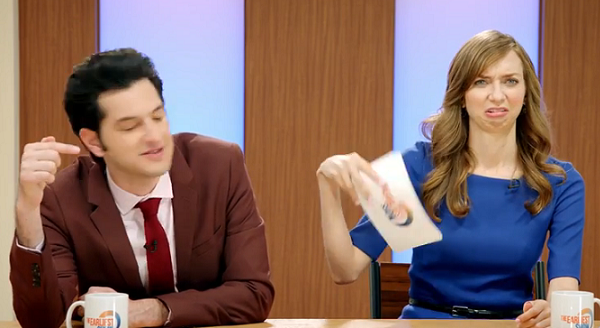 For those of you would checked the hilarious Funny or Die series The Earliest Show you are going to love this video. This series was sponsored by Cap N' Crunch. Now that the series is over the gang over at The Earliest Show made a fantastic blooper reel. You will enjoy this as much as the cast and crew did.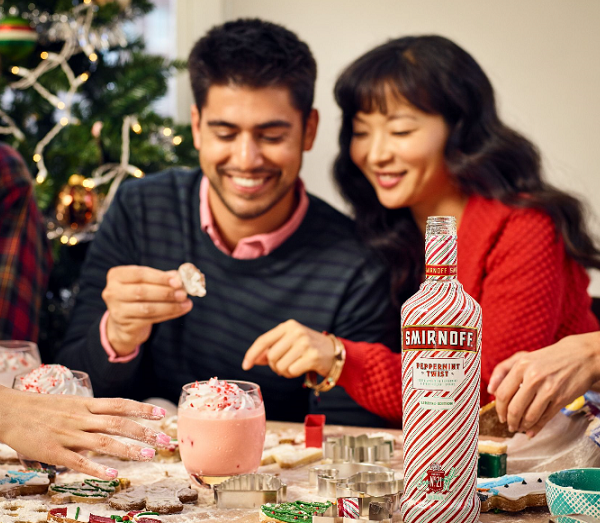 This holiday season you might want to pick up some Smirnoff No. 21 and Smirnoff Peppermint Twist for your holiday party. Both of them are both delicious, budget-friendly ingredients for festive cocktails at any of your holiday gatherings this season. We even have some delicious recipes for you to enjoy responsibly.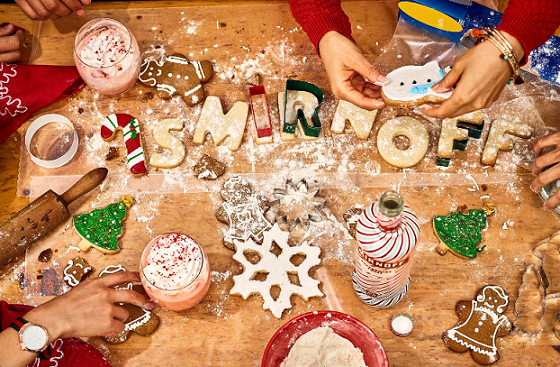 Peppermint Hot Chocolate
1.5 ounces Smirnoff Peppermint Twist Vodka
8 ounces Hot Chocolate
3-4 Peppermint Marshmallows
Chocolate Peppermint Martini
3 ounces Smirnoff Peppermint Twist Vodka
2 ounce crème de cacao
1 ounce chocolate liquor
2 ounce cream chocolate sauce & crushed peppermint for garnish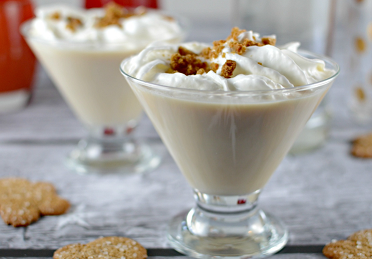 Gingerbread Martini
3 ounces Smirnoff Vodka
3 ounces Irish cream
1/2 teaspoon vanilla extract
2 ounces cream
Whipped Cream & Crushed Gingerbread cookies for garnish
The Peppermint Knitted Nog
1.5oz Smirnoff Peppermint Twist,
3oz Eggnog
Crushed Peppermint Candy & Whipped Cream for garnish
Cranberry Holiday Punch
32 ounces (1/2 container) Cranberry-Raspberry Juice
32 ounces (1/2 container) Pineapple Juice
2 Liter Cranberry Lemon-Lime Pop
750 mL bottle Smirnoff Vodka
Sliced Lemon, Limes & Frozen Cranberries for garnish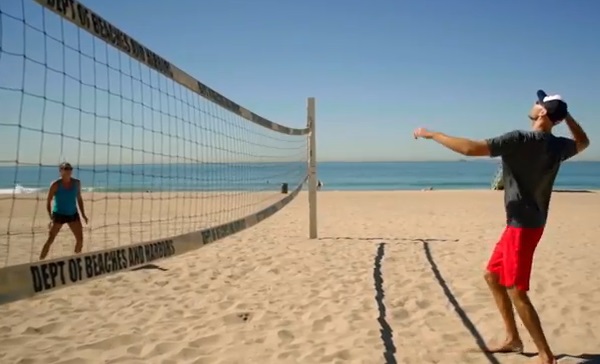 Pro Beach Volleyball Player Phil Dalhausser introduces you to the South Bay of Los Angeles, home of the famed Manhattan Beach, The Strand, and sun-soaked volleyball courts. I got to chat with 2008 Olympic Gold Medalist about why he loves LA and a bit on his training for the Olympics.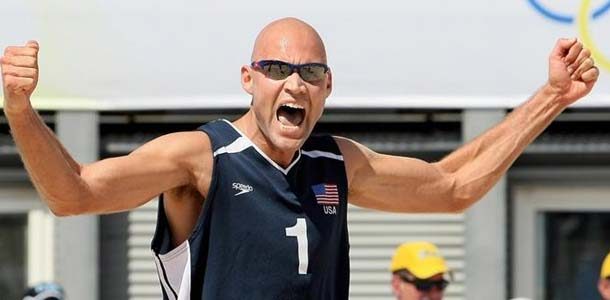 Phil started playing beach volleyball in 2005 and enjoyed a break-out year in 2006 when he partnered with Todd Rodgers, an 11 years veteran of professional beach volleyball. Since teaming up, the duo has become one of the best beach volleyball teams of all time. In the 2008 Summer Olympic Games in Beijing, Phil and Todd won the gold medal match two sets to one against Marcio Araujo and Fabio Luiz Magalhaes of Brazil. Dalhausser made nine blocks in the championship match, with five coming in the deciding third set, putting the U.S. up to a 9-1 lead and eventually winning it 15-4. Dalhausser was named tournament MVP. Phil's nickname on the tour was the "Thin Beast" and later became "Beijing Beast" after his performance in China.
To listen to the interview click HERE.
Discover all the rad things LA offers HERE.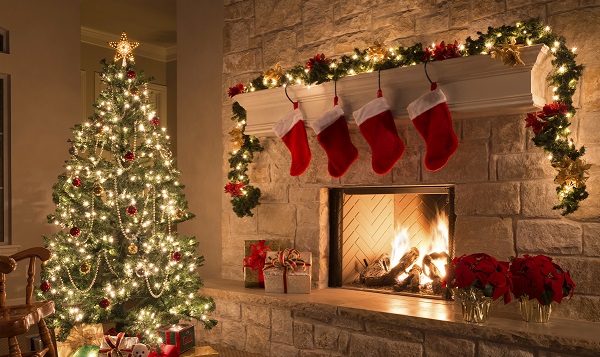 This time of the year friends and family will ask you that dreaded question, "What do you want for Christmas?" That is a nice question to ask, but then you freeze up because you don't know what to say. Well we got you covered this year. Here are some of the hottest items that you would love to see under the tree that has your name on the gift tag. Plus some of the items might not fit under the tree. The only question left is have you been naughty or nice?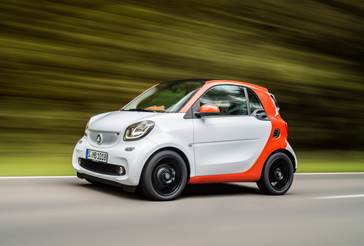 2017 smart fortwo coupe – Starting at $14,650
Treat them to style that is "smart" this holiday season. Besides having a combined fuel efficiency rating of 35mpg, the new 2017 smartfortwo coupe is the most efficient of any two-seater or subcompact car as rated by the EPA.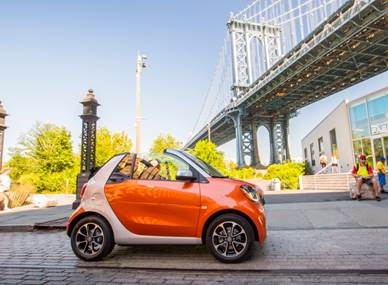 2017 smartfortwo cabrio – Starting at $18,900
Now on sale in U.S. dealers, the all-new 2017 smart fortwo cabrio is the most affordable new convertible on the market. At the touch of a button the new smart cabrio is transformed from a closed two-seater into a car with a large sliding canvas sunroof, or a full-fledged cabriolet with the soft top completely open.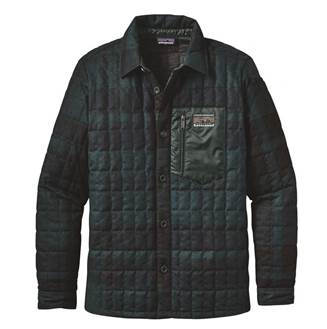 Patagonia Men's Recycled Down Jacket Shirt – $199
Insulated with 600-fill-power 100% recycled down that's reclaimed from used down products, this warm, highly compressible shirt has the fit and feel of a lightweight jacket and is made almost entirely from recycled materials.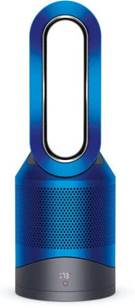 Dyson Pure Hot + Cool Link – $599.99
Part of being smart includes being aware. According to Dyson, indoor air pollution can be up to five times worse than outside. The Dyson Pure Hot + Cool Link heats and cools purified air to keep the home safe and clean. This purifier can also link to your smartphone to constantly monitor air quality.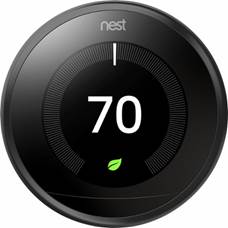 Nest Learning Thermostat – $249
The 3rd generation Nest Learning Thermostat is best yet. This thermostat learns what temperature you like, and adjusts accordingly. Connect it to your phone and you can control it from anywhere. The Nest Learning Thermostat can also detect when you're away, setting itself to an Eco Temperature to save energy.  Saving energy and cutting costs is the best gift you can give.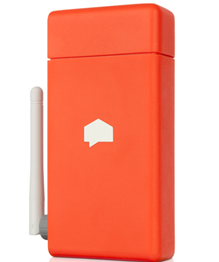 Sense Home Energy Monitor – $249
Do you have someone in your life with a sky-high energy bill, and they don't know what's causing it? That's where Sense comes in.  The device wirelessly connects to your phone and from there, you can see exactly what appliances are using energy and how much each day – continuing to keep an energy-conscious eye open.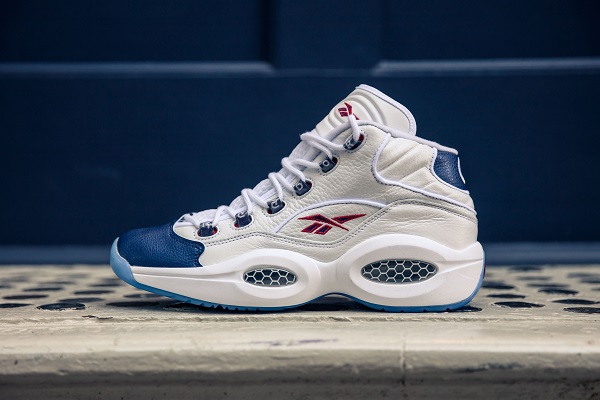 There were a lot of great kicks that are coming out this month to round out 2016! Reebok Classics is adding to that list with an OG sneaker. The Year of the Question started with the Prototype, and as it nears the end, comes back with a classic.
For one of the final installments of the 20th anniversary of the Reebok Question Mid in 2017, Reebok is re-releasing the Question Mid OG Blue Toe, which Allen Iverson wore on the court regularly in his rookie year, and was the shoe he wore during his iconic "crossover" moment.
The style of the shoe is emblematic of his game; the Hexalite midsole construction, bold shades, and ice sole complemented his game and team's classic colors. The crisp white leather upper is the perfect canvas for vibrant red hits of the classic Vector branding on the tongue and side panels.
The Reebok Classic Question Mid OG Blue Toe releases this Friday, December 9 for $140 at Reebok.com and select retailers including Finish Line, Footaction and Champs Sports.
You can also go check out the full collection of 20 for 20 Year of the Question at reebok.com/2020.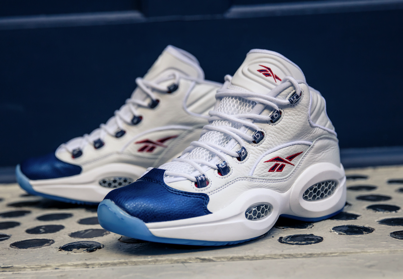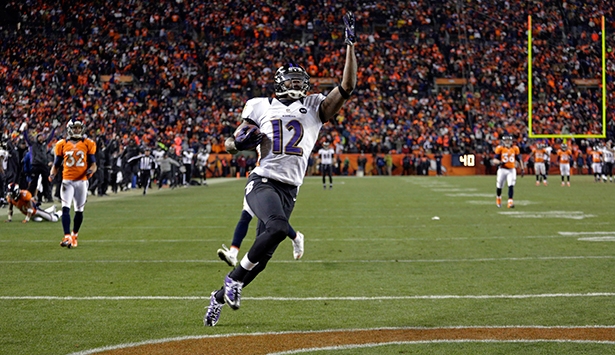 While you are our running errands for the holidays this weekend you might miss out on your favorite games. Well no need to worry. Verizon subscribers can watch NFL and NBA games thanks to go90.
With go90, Verizon subscribers can watch ANY of the best NFL games for free from their smartphones, at any time and from anywhere and without using data. Some of the big games featured on go90 this week include the Raiders at Chiefs, Bears at Lions, Seahawks at Packers, Cowboys at Giants and Ravens at Patriots.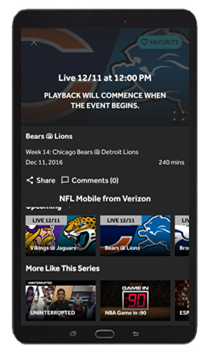 NFL on go90 also includes the opportunity to re-watch games including highlights, best and worst plays and additional sports programming. go90 will be streaming all of the post-season, Pro Bowl and Super Bowl LI.  The app is available to download for free via the App Store or Google Play and does not require a traditional subscriptions or have hidden fees.
Fortunately for NBA fans, go90 is offering one more free preview weekend of NBA LEAGUE PASS. Fans can stream go90 on their smartphone or tablet, to catch any of the games from December 9 -10. Download go90 via the App Store or Google Play, and enjoy this free preview. Remember, fans can also purchase an NBA LEAGUE PASS full season package from go90.com/NBA.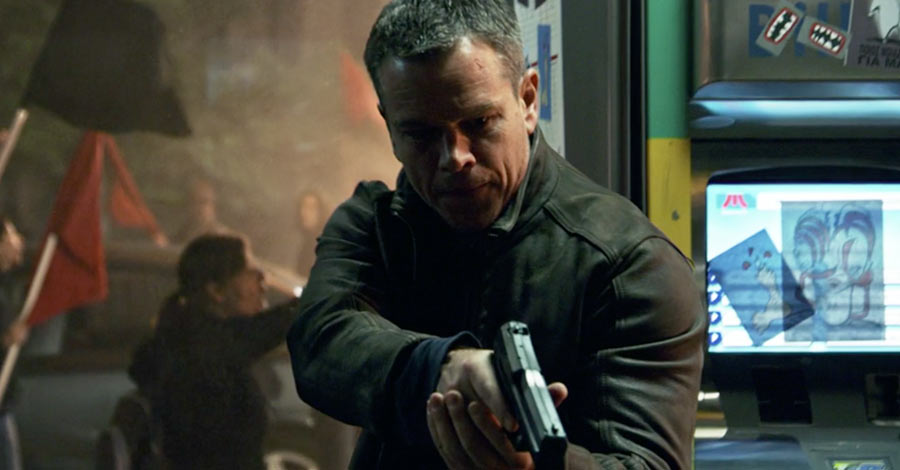 There are few sequels that live up to the original. Some of those movies are from the Jason Bourne movie franchise. The latest one that brings back Matt Damon is called Jason Bourne. This is the fifth installment of the blockbuster franchise and it is out now on Digital HD and comes on 4K Ultra HD, Blu-ray, DVD and On Demand on December 6, 2016. The film is from Universal Pictures Home Entertainment.  Nearly a decade since fans last saw the former operative, the explosive return brings Jason Bourne into a whole new era, revealing key secrets about Bourne's origins to a new generation. The 4K Ultra HD, Blu-ray, DVD and Digital HD include commentary from the cast, filmmakers, stunt performers and fight coordinators, plus behind-the-scenes features that take viewers inside the making of the film's intense stunt choreography and one of the wildest car chases in Bourne history.
Paul Greengrass, the director of The Bourne Supremacy and The BourneUltimatum returns for the next chapter of Universal Pictures' Bourne franchise, which finds the CIA's most lethal operative drawn out of the shadows.  Damon is joined by Academy Award winner Alicia Vikander (Ex Machina, The Danish Girl), Vincent Cassel (Black Swan, Irreversible) and Academy Award winner® Tommy Lee Jones (Captain America: The First Avenger, No Country for Old Men), while Julia Stiles (The Bourne Supremacy, The Bourne Ultimatum) reprises her role in the series.
Some of the bonus features on Jason Bourne are:
Bringing Back Bourne – Matt Damon and Director Paul Greengrass discuss how they brought a beloved character back to the big screen.
Bourne to Fight – A behind-the-scenes look at the fight sequences in Jason Bourne. ◦Bare-Knuckle Boxing – Matt Damon discusses his love for boxing and how he prepared for the bare-knuckle fight sequences.
Close Quarters – A behind-the-scenes look at the brutal fight between Jason Bourne and Christian Dassault.
Underground Rumble – Matt Damon, Vincent Cassel, and fight coordinator Roger Yuan discuss how they staged Bourne's final showdown with The Asset.
The Athens Escape – Matt Damon, stunt coordinator Gary Powell and second unit director Simon Crane discuss the challenges of shooting a chase sequence through cramped city streets.
Las Vegas Showdown – For the final act of Jason Bourne, filmmakers wanted something bigger and bolder than ever before.  Here's an inside look at how they pulled it off. ◦Convention Chaos – Join the cast and crew on location in Las Vegas as they film the final act of Jason Bourne.
Shutting Down the Strip – A behind-the-scenes look at one of the wildest car chases in Bourne history.