Art Eddy III
This user hasn't shared any biographical information
Jabber/GTalk: Art Eddy III
Posts by Art Eddy III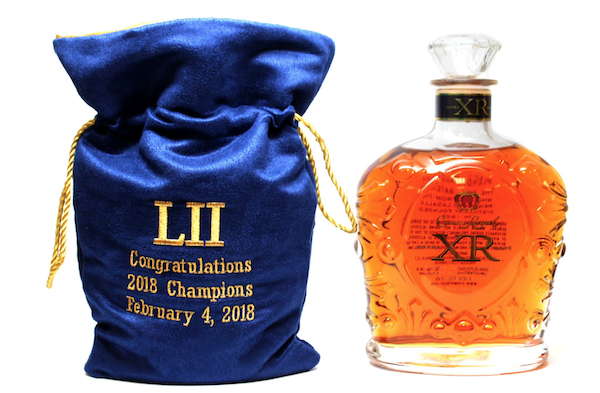 The Philadelphia Eagles returned to Philly as world champs this week and they had a victory parade for the ages. In honor of their big win, defensive end Chris Long generously gifted bottles of Crown Royal XR to the entire 2018 squad. The bottles of $130 whisky come enclosed in blue velvet bags that were embroidered to reflect the team's achievement (see below).
Long had the following to say about their accomplishment:
"We came together on Sunday and finished out the season on the highest note possible," said Chris Long. "To commemorate this big win, me and my friends at Crown Royal are giving each of my teammates a bottle of Crown Royal XR in a custom embroidered bag."
Crown Royal donated a total of $100,000 to Waterboys, a charitable organization within the Chris Long Foundation. Waterboys has funds life-sustaining water wells for East African communities and Crown Royal helped fund two additional wells for those in need during the football season.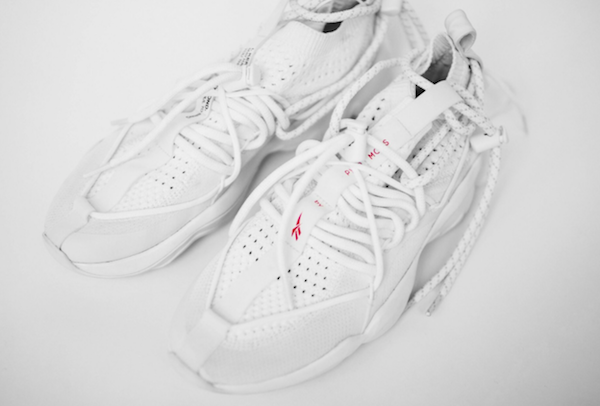 In advance of Pyer Moss' Fall/Winter 2018 show on Saturday, February 10th, Reebok and Pyer Moss are previewing a new sneaker style that will be showcased on the runway: the DMX Fusion Pyer Moss.
The DMX Fusion Pyer Moss brings the groundbreaking DMX Technology of Reebok's past and updates it for the here and now, redefining the future for those seeking to stand out today. The all-white, tonal DMX Fusion Pyer Moss takes the DMX Run 10's iconic podular, chunky outsole with DMX technology and reimagines and contemporizes the silhouette.
With a premium Ultraknit quarter panel upper, the DMX Fusion Pyer Moss also includes a series of thick interlocking laces with multiple toggles to allow wearers to customize their laces.  On the left shoe, the lace tab features the Pyer Moss by Reebok Classic logo in red, and the right shoe features a quote by Pyer Moss designer Kerby Jean-Raymond.
The DMX Fusion Pyer Moss will launch at retail in Fall 2018 at select stockists and Reebok.com.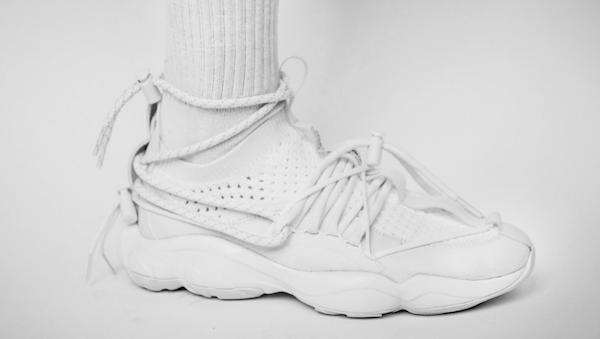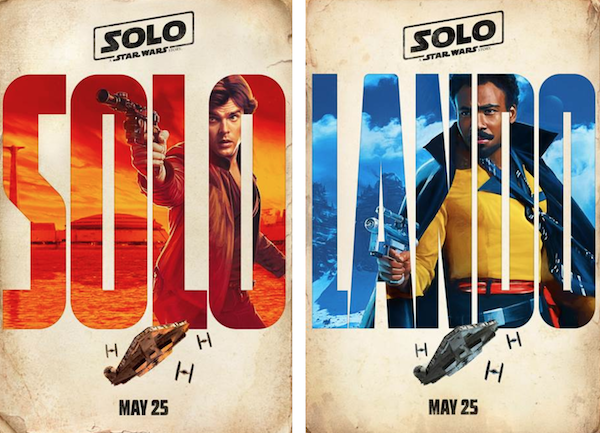 LucasFilm and Disney released the latest trailer for Solo this week. Board the Millennium Falcon and journey to a galaxy far, far away in SOLO: A STAR WARS STORY, an all-new adventure with the most beloved scoundrel in the galaxy. Through a series of daring escapades deep within a dark and dangerous criminal underworld, Han Solo befriends his mighty future copilot Chewbacca and meets the notorious gambler Lando Calrissian, in a journey that will set the course of one of the Star Wars saga's most unlikely heroes.
The film stars Alden Ehrenreich, Woody Harrelson, Emilia Clarke, Donald Glover, Thandie Newton, Phoebe Waller-Bridge and Paul Bettany.
SOLO: A STAR WARS STORY opens in theaters everywhere on May 25th!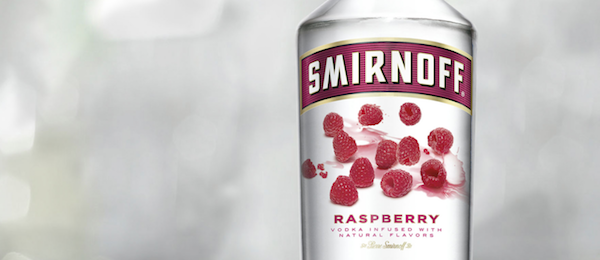 Next week is Valentine's Day. You might have the roses and gifts locked down already, but what about dinner and drinks? Making dinner for your lady is very romantic. So make her one of her favorite meals and try one of these two cocktails to enjoy during dinner.
The first is the "Hibiscus Punch", which is bound to make any Valentine's get-together a little less sour and a little more sweet. Made with Smirnoff No. 21, this is a quality recipe that won't break the bank! The "Secret Admirer" is the perfect cocktail to serve up for your date night, which features Smirnoff's most popular flavor, Smirnoff Raspberry.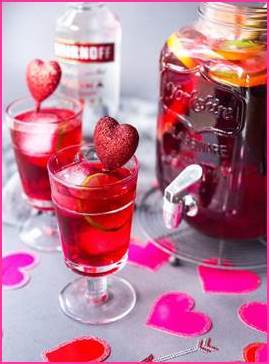 Hibiscus Crush
16 ounces Smirnoff No. 21 Vodka (2 cups)
1/2 cup dried hibiscus flowers
1 cups water
1/2 cup sugar
1 ounce triple sec
32 ounces lemon lime soda
1 lemon- sliced
1 lime-sliced
1 orange- sliced
4 cups crushed ice
Place hibiscus, water and sugar in a small pot to simmer over the stove for 5 minutes.  Once sugar is dissolved, set aside to cool. Strain. Place vodka, triple sec, soda and sliced citrus in a punch bowl or beverage container. Add hibiscus infusion. Stir. Right before quests arrive add 4 cups crushed ice.
Secret Admirer
4 ounces Smirnoff Raspberry
1.5 ounces Chartreuse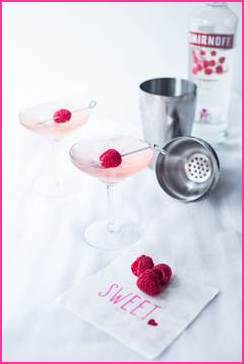 6 fresh raspberries
Place all ingredients in shaker with ice. Shake well. Strain into two vintage martini glasses. Garnish with fresh raspberries. You could sugar the rim for extra sweetness.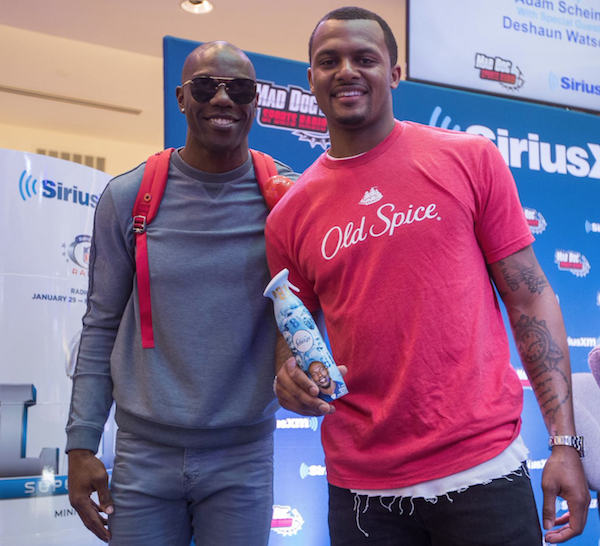 On the football field Terrell Owens made people hold their breath by what he could do in the game. Now Owens is making sure it is okay for people to breathe. Yesterday in Minnesota, Terrell Owens made the rounds with a personalized Febreze bottle ahead of his party on Sunday. He's getting his bathroom Super Bowl ready.
Febreze's Super Bowl commercial will air in the second quarter and feature Dave – the only man whose #BleepDontStink. That's linked below.
Although a stud in his playing days, not even T.O. could boast of bleep that didn't stink. It's why everyone else but Dave has to have their bathrooms stocked.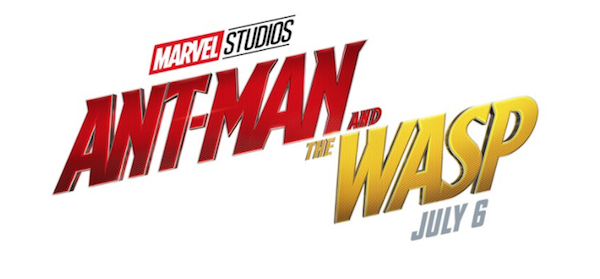 From the Marvel Cinematic Universe comes ANT-MAN AND THE WASP, a new chapter featuring heroes with the astonishing ability to shrink. In the aftermath of CAPTAIN AMERICA: CIVIL WAR, Scott Lang grapples with the consequences of his choices as both a Super Hero and a father. As he struggles to rebalance his home life with his responsibilities as Ant-Man, he's confronted by Hope van Dyne and Dr. Hank Pym with an urgent new mission. Scott must once again put on the suit and learn to fight alongside the Wasp as the team works together to uncover secrets from the past.
ANT-MAN AND THE WASP is directed by Peyton Reed and stars Paul Rudd, Evangeline Lilly, Michael Pena, Walton Goggins, Bobby Cannavale, Judy Greer, Tip "T.I." Harris, David Dastmalchian, Hannah John Kamen, Abby Ryder-Fortson, Randall Park, with Michelle Pfeiffer, with Laurence Fishburne and Michael Douglas.
Marvel Studios' ANT-MAN AND THE WASP opens in theaters everywhere on July 6th!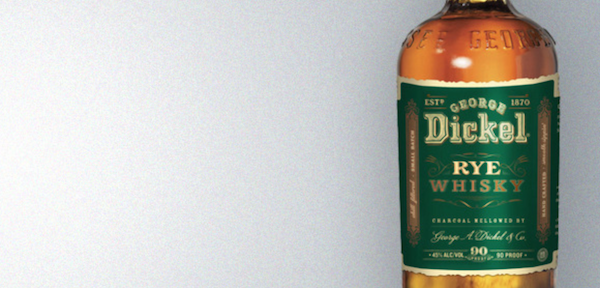 How did you celebrate National Hot Chocolate Day yesterday? Do you have a certain place that you go for hot cocoa or do make it at home? Well if you make it home you might want to add some George Dickel Rye to it. Check out the recipe below.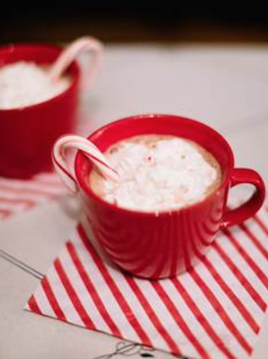 1.25 oz. George Dickel Rye
Hot chocolate
Peppermint stick
Directions: Add George Dickel Rye to a mug of hot chocolate and garnish with a peppermint stick.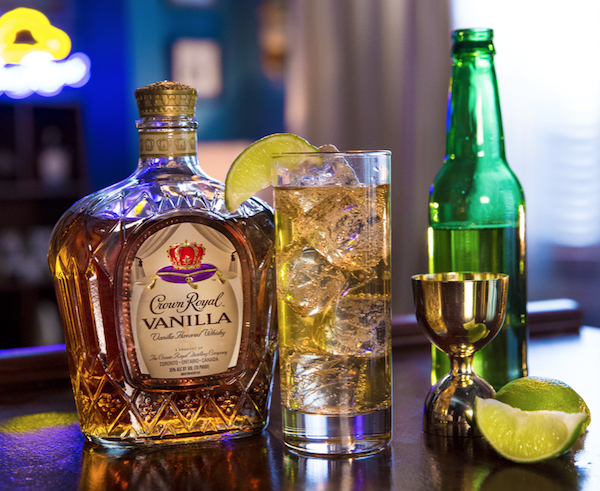 We are getting ready for Super Sunday. If you are looking to have people over to watch the game we got you covered. Here are two cocktail recipes and tasty food recipe. Make sure you hit the store for the items below and pick up some Crown Royal and Captain Morgan.
Royal Cherry Water Ice
1.5 oz. Crown Royal Deluxe
3 oz. Cherry Juice
Splash of Grenadine
Top with Club Soda
Royal Dynasty
1.5 oz. Crown Royal Vanilla
Top with Ginger Beer
Squeeze of Fresh Lime Juice
Garnish with Lime Wedge
Captain's Wing Glaze (serves 10-12)
12 oz. Captain Morgan Original Spiced Rum
1 tsp. Chili Powder
6 oz. Brown Sugar
2 tbsp. Butter
Pinch of Cayenne Pepper
Pinch of Salt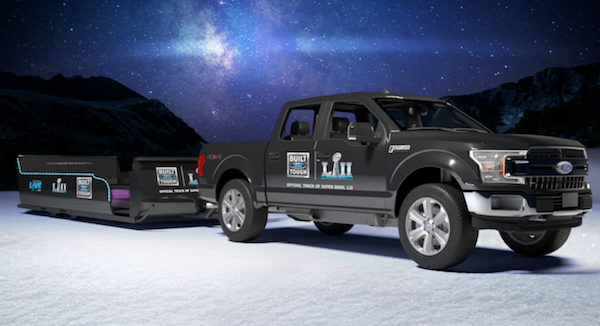 Are you going to be at the Super Bowl this Sunday? Well Ford can help you out. The Built Ford Tough Sleigh Ride will offer two sleigh stops near Super Bowl LIVE on 8th Street at Marquette, and the Minneapolis Convention Center at 12th Street at 2nd Avenue.  The 8th street location will feature appearances by NFL players and Legends.
At both locations fans can enter the Toughest Ticket Sweepstakes for a chance to win 2018 season tickets to their favorite team's home games.
Each sleigh can hold 18 people and will easily be pulled by a 2018 Ford F-150 which has best-in-class towing of 13,200 pounds.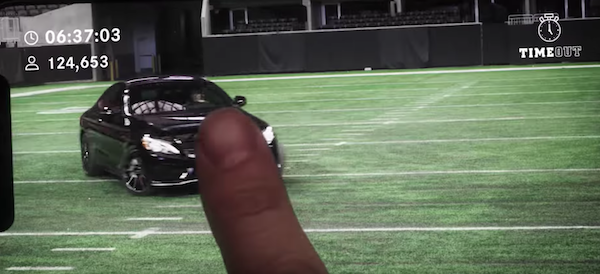 Mercedes-Benz is making football fans happy this week. They have developed a modern digital take on a classic challenge.  Using smartphones, thousands of Mercedes fans are invited to compete by placing their finger on an AMG that will be moving across their smartphone screen throughout the Super Bowl (and potentially beyond).
The rules are simple: You take your finger off, you're out. The last person touching the car, wins it.
"Last Fan Standing" will test gamers' stamina and determination as the car encounters different terrain and obstacles, challenging even the most athletic finger to stay in contact with the car on screen. As players drop out, a live counter will show the number remaining and how long they've managed to hang onto the C43.
The competition kicks off at 6:30 p.m on February 4.  Those interested in testing their skills will be able to register on game day at lastfanstanding.mbusa.com.