Art Eddy III
This user hasn't shared any biographical information
Jabber/GTalk: Art Eddy III
Posts by Art Eddy III


Today, Reebok celebrates the illustrious careers of two of its most storied basketball athletes – Allen Iverson and Shaquille O'Neal.  As they take the stage in Springfield, MA today for their official inductions into the annals of basketball history, Reebok will be releasing two limited edition versions of their two iconic Reebok sneakers – Allen Iverson's Question Mid and Shaq's Shaq Attaq.
Dubbed the Question Mid "Celebrate" and the Shaq Attaq "Celebrate", the shoes will go on sale at noon EST today exclusively at Reebok.com – www.reebok.com/us/celebrate
Made of premium Italian Pellegrini leather uppers in platinum metallic, the sneakers sport pale fold smooth leather accents on the heels (and the toe of the Question Mid) with deep debossed logo treatments and glove-soft chalk leather linings.  The shoes are an homage to each of the player's permanent mark on basketball and culture in general, but also serves as a thank you from both Allen Iverson and Shaq to their fans and supporters via messages on the insoles of both sneaker styles.
Allen Iverson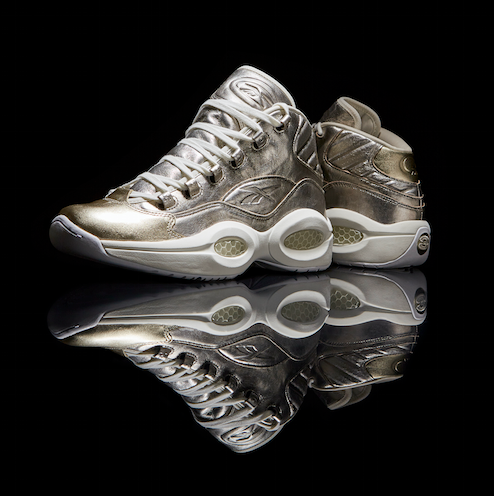 The Answer
This induction is a tribute to everybody that helped me – my family, my friends, my fans.  I want so much for the people that stuck with me through everything, I want them to feel good about it.  I want them to feel like they're Hall of Famers.  Everybody that was with me throughout the ride, I want them to be proud of themselves for helping me get to such a high level.  Thank you from the bottom of my heart. – Allen
Dear Shaq-Nation,
It's been a long journey in this game and I can truly say that I've loved every part of it.  I set out to be the most dominant player ever, but stats don't validate my career, the respect of my peers and love from the fans are my biggest validation.  This induction is only a part of what makes my career so special, the other it you, the fans.  Without your love & support, I would never have become the Big Diesel.  From the bottom of my heart, I give you the big thank you. – Shaq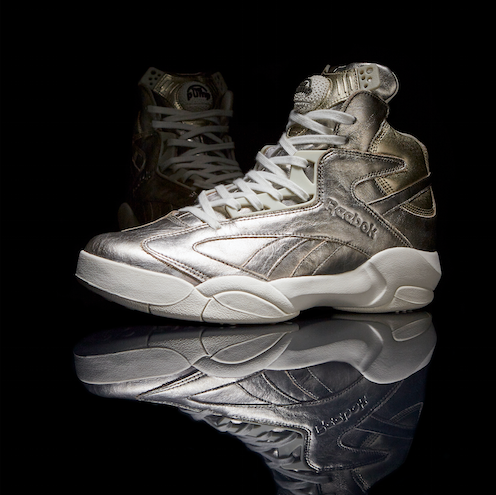 The Question Mid "Celebrate" and the Shaq Attaq "Celebrate" will retail for $275 exclusively at Reebok.com today at 12pm EST.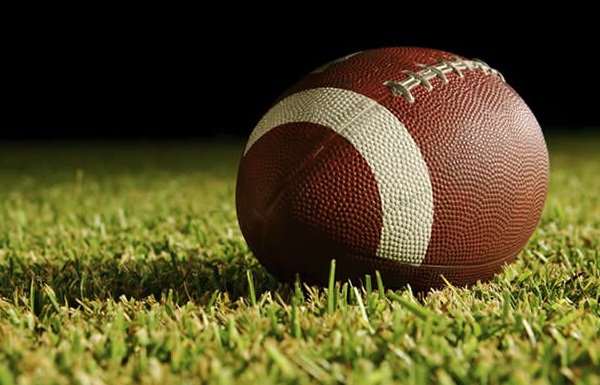 Today is the day! Football is here! I can't hardly wait for tonight. Denver is taking on Carolina in a rematch from last year. You got your favorite jersey and your football fantasy lineup is all set. Now what are you going to eat and drink?
We here at MANjr. have you covered. Here some delicious recipes that are inspired from Crown Royal and George Dickel. Next time you are at the store put these items on your list and invite some friends over to watch the games this weekend.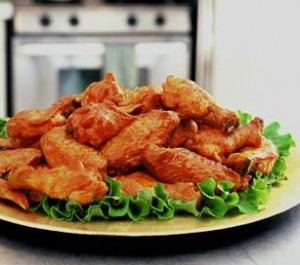 Crown Wings
.3 cup Crown Royal Canadian Whisky
.3 cup Honey, SueBee
.25 cup Soy sauce, Kikkoman
2 Tablespoons Thai chili sauce
1 packet (0.75-ounce) stir-fry seasoning, Sun Bird
2 teaspoons crushed garlic, Gourmet Garden
4 pounds chicken wing drumettes
3 scallions (green onions), finely chopped (optional)
.25 cup chopped peanuts, Planters (optional)
In a large bowl, combine whisky, honey, soy sauce, chili sauce, stir-fry seasoning, and garlic. Add drumettes, tossing to coat. Cover with plastic wrap and marinate in refrigerator for at least 3 hours, preferably overnight.
Set up grill for direct cooking over medium-high heat. Oil grate when ready to start cooking. Let drumettes stand at room temperature for 30 minutes. Place on hot, oiled grill. Cook for 12 to 18 minutes or until cooked through, turning occasionally. Transfer chicken to a platter. Sprinkle with chopped scallions and peanuts (optional).
George Dickel No. 12 Barbecue Sauce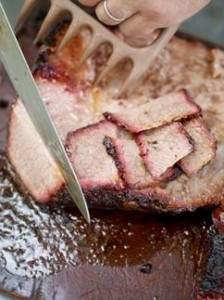 1 cup of Honey
1 cup of White Vinegar
1 cup of George Dickel Tennessee Whisky No. 12
3 cups of Your Favorite Barbecue Sauce
In a low pan, add honey, white vinegar and George Dickel Tennessee Whisky No. 12 over medium heat. Cook mixture until you hear a frying sound and alcohol is cooked off. Add barbecue sauce and stir to combine. Place back on fire and let simmer for at least 10 minutes. (recipe by Adam Perry Lang)
First Down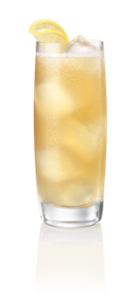 1.5 oz. Crown Royal Deluxe
2 lemon wedges
3 oz. tonic
Cascade Hollow Punch (recipe serves 25)
750 mL bottle of George Dickel Rye
10 oz. Lemon Juice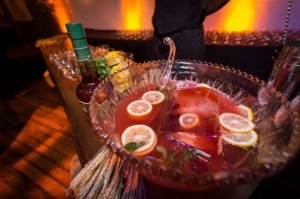 5 oz. Ginger Syrup
7 tbsp. Simple Syrup
15 oz. Sparkling Water
Muddle Raspberries
Muddled Mint Leaves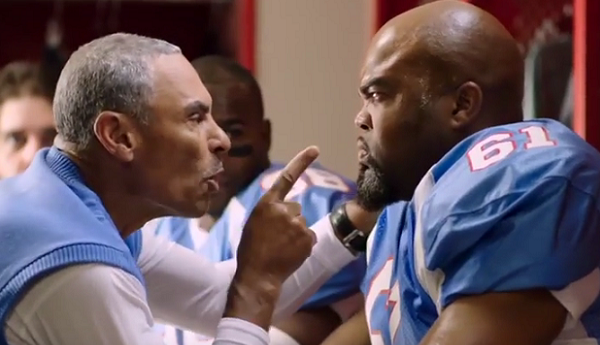 Joe Pisarcik is the President and CEO of the National Football League Alumni Association. For those who don't know the NFL Alumni Association is a non-profit organization comprised mainly of retired National Football League players, coaches, professionals, and Associate members. The focus of NFL Alumni is to serve, assist, and inform players in their post-NFL lives. The Association offers a variety of medical, financial, educational, and social programs to keep members and their families healthy, productive and connected.
To help those alumni they teamed up with the Cancer Treatment Centers of America (CTCA) during Prostate Cancer Awareness Month to spread the word about the importance of prostate cancer screening. Three of the NFL's best-known head coaches — Bill Cowher, Dick Vermeil and Herm Edwards — share their thoughts about prostate cancer and why early detection is vital to help catch the disease before it spreads.
We spoke with Joe Pisarcik on the work that he is doing Cancer Treatment Centers of America and much more. Check out the interview here.
For more information about prostate cancer awareness, go to ProstatePepTalk.com.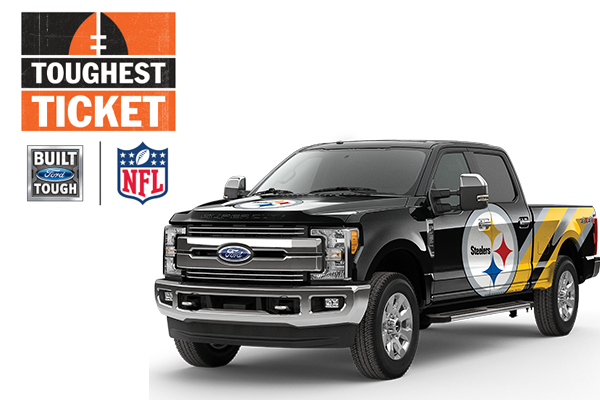 We are just one day away from another NFL season! I can't wait and neither can Ford! To celebrate being the official Truck of the NFL, Ford Motor Company is announcing a series of exclusive offerings for only the toughest of players and fans to get involved all season long. But what's kick-off without a hardcore tailgate experience, right?
Ford  partnered with celebrity chef and "King of Burgers" Josh Capon to create exclusive tailgate recipes with the power to tackle even the toughest appetite —  including the F250 Double Short Rib BBQ Burger stacked with double short rib patties, a layer of pulled braised short rib, fried onions, BBQ sauce and aged cheddar.
Ford and Uber are reinventing the tailgate. Today, fans can experience the first-ever 'Tailgate On-Demand' experience in NYC. Anyone in Manhattan (below 95th street) can enter the code 'FORDTOUGH' into their Uber app, and on Sept 7th between 11 and 6pm they can request the "Tailgate" option in their app for the change to be connected with a Ford Tough Tailgate vehicle. Those lucky users who are connected will receive 2 tickets to a local NFL game this season, a $100 gift card for NFL merchandise, and a mouthwatering tailgate feast made by celebrity chef, Josh Capon.
Ford is working with the NFL to celebrate the unheralded tough guys of the offensive line. To celebrate, every week Ford will highlight the Offensive Line who best exhibits toughness, smarts and capability, as measured by performance in the prior week's game. Winners will be announced on Tuesday afternoons on NFL.com/Ford.
You can enter for a chance to win a pair of tickets to Super Bowl LI, plus an all-new NFL-themed 2017 F-15; apply online at NFL.com/Ford.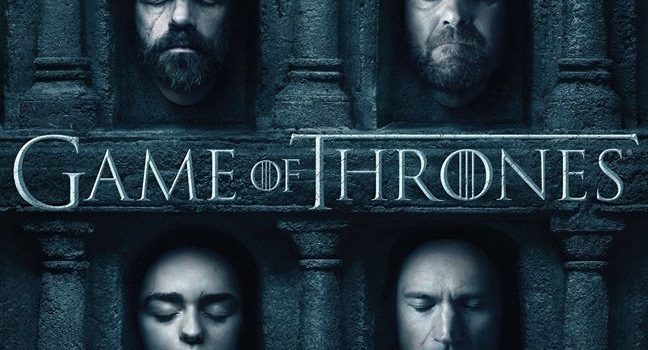 HBO is launching their own political party this year. To be honest it maybe more popular that this year's presidential election. HBO Home Entertainment set up the brand new political movement called THE GOT PARTY in conjunction with the Digital HD release of Game of Thrones: The Complete Sixth Season.
The Got Party lets fans pledge their support for Game of Thrones leaders/candidates including Jon Snow (with Lyanna Mormont), Daenerys Targaryen (with Tyrion Lannister), Cersei Lannister (with Maester Qyburn) and Petyr Baelish (with Sansa Stark)–all running through TheGotParty.com, where "voters" can learn more about candidates, compare platforms, cast ballots and stay updated with real-time polls.
Voting ends tomorrow on August 31st, and a winner will be announced on September 1st.
Here are your candidates.
Mockingbird | Baelish for #GOT2016
Election Watch | Snow for #GOT2016
Confessions | Cersei for #GOT2016
Watch the Throne | Dany for #GOT2016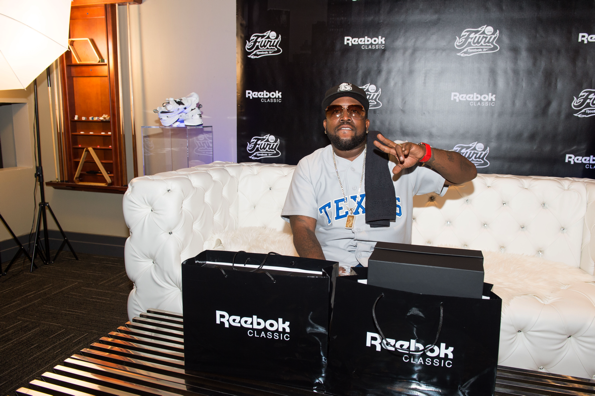 You ever wonder how all the celebs get the freshest kicks before we do? Whether they are on the red carpet or shooting a music video they are wearing the latest and non-released shoes that are going to sell out quickly in stores. Well it is because of their VIP access. Recently Reebok Classic took over the legendary Means Street Studios in NW Atlanta for a Reebok VIP Gifting Lounge in advance of Future's summer tour appearance last night. Reebok Classic's exclusive seeding lounge was a celebration of Future's homecoming and the first event after the announcement in July when both parties announced their long-term, creative partnership.  Atlanta's storied roots in culture, music and style provided the perfect backdrop for the tastemaker event.
Some of Atlanta's most trend-setting VIPs like Big Boi, NFL player Deon Grant, MTV star DJ Young Fly, Offset from Migos, TI's kids Messiah and Domani Harris, and more were laced up in key Reebok product in advance of Future's concert that night, as they enjoyed cocktails and mingled with their fellow Atlantans to the tunes of DJ Don Cannon.
Guests had a unique opportunity to preview unreleased Reebok x Freebandz apparel that Future is sporting on tour, and footwear including the Instapump Fury Overbranded, Furylite JF and the Furyadapt OG.  The product curation reflected both Future's pioneering and elevated style mixed with Reebok's design prowess, and served as a preview of what's to come from the Reebok x Future relationship this Fall and into 2017.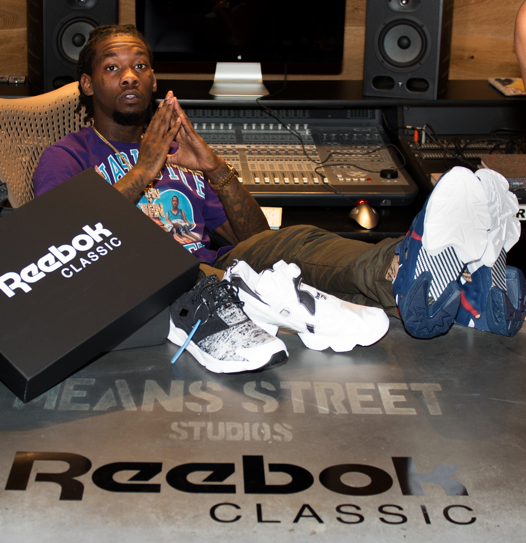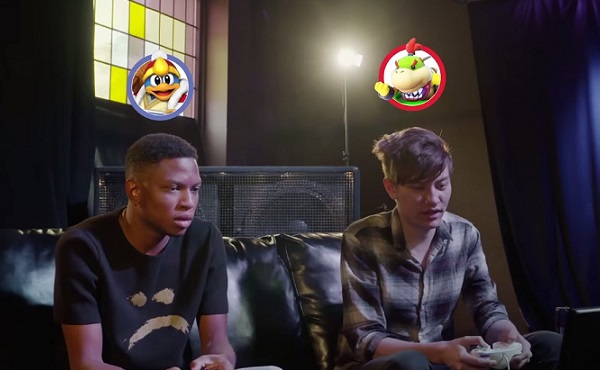 Video games have been a staple for me growing up. Today I am still playing games. A ton of others share the love for gaming. Recently while in Toronto, two unlikely men have come together on their respective tours to share their love for the game of Super Smash Bros: Gallant, a talented R&B singer and Red Bull Sound Select artist who broke out onto the music scene with his critically acclaimed album "Ology" and his omnipresent single "Weight in Gold," and William "Leffen" Hjelte, Red Bull's Super Smash Bros. Melee athlete that plays for Team SoloMid.
Red Bull Music released a video today that describes the unlikely intersection of their worlds, featuring both Gallant and Leffen bonding over the games of Super Smash Bros. for Wii U and Super Smash Bros. Melee.
As they play, the pair talk about the game, their strategies and the similarities in both their careers when it comes to performing at their best in front of large fan audiences. As Gallant sums it up, "It's like calming yourself down, getting mentally focused, focusing on why you're there, why you're doing what you're doing, and trying to tap into that fountain of energy, vitality and youth."
The game of Super Smash Bros holds a special place in both of their personal histories. Gallant, a passionate and talented Super Smash Bros. player, fondly remembers piling onto friends' couches and playing the game for hours in his hometown of Columbia, MD.  For Leffen, it's an obsession as well as a career choice: a calling that he had never imagined would take him so far in the competitive eSports world.
A last pro tip from Gallant: Don't play Kirby.  "I'm a really huge Fox guy.  But Dedede is dope, he's the homie.  Zelda's really sick….but I don't like being Kirby, I don't like anyone who is Kirby. I just feel like it's for people who don't know how to play."
Gallant will perform this week at the 2016 Afropunk Festival at Commodore Barry Park in Brooklyn on Sunday, August 28th at 5:15pm on the Gold Stage. Leffen will be featured in the Red Bull video series titled "Cultivation: Leffen Resurrection," coming August 2016.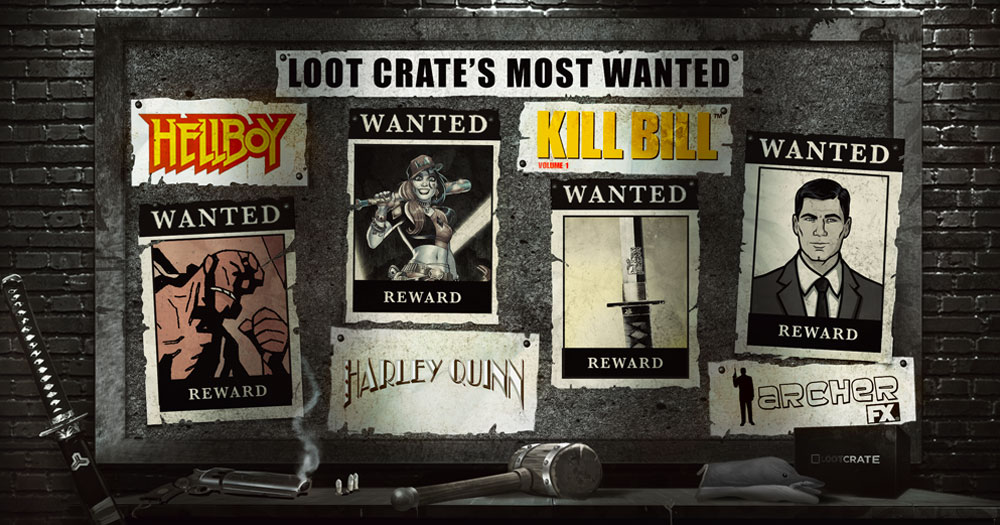 These days there are a ton of Anti-Heroes that are getting into the spotlight. From Harley Quinn to Hellboy to The Punisher, the list goes on and on. We are starting to root for them even over the traditional heroes like Spider-Man and Superman.
Loot Crate is seeing the love and dedicated a whole crate to those fantastic Anti-Heroes. In this month's Loot Crate we see items from Archer, Hellboy, Harley Quinn, and much more. You get the Harley Quinn Q-Fig. It is her with her signature mallet and one of her pet hyenas and a word bubble whiteboard. There is the Sterling Archer T-Shirt as well as the Hellboy Coin Bank.
Next there was the Kill Bill Socks and the Loot Pin was a Sylvanas Pin. It features Warcraft's Banshee Queen herself. The Loot Crate Magazine has an awesome Hellboy chicken wing recipe, Harley Quinn's origins and even a sneak peek of a Suicide Squad comic.
Another month done right by Loot Crate. Like what you see? There are different themed crates as well. There is a Loot Anime, Loot Gaming, Loot Pets, Firefly, and LVLUp. They even have limited edition Star Wars and Call of Duty crates. You can pick out the best one that fits your style and your budget. Go to www.lootcrate.com for more info on each one and to start your subscription today!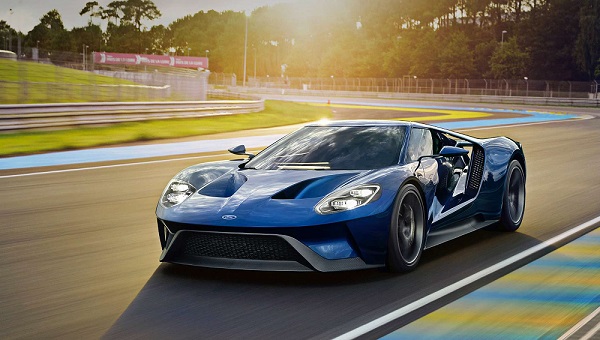 For those of you who love the Ford GT you can smile a bit bigger today! Ford Motor Car Company plans to build the carbon fiber supercar for four production years, up from the previously announced 2-year-run.  The move comes on the heels of letters sent to potential customers notifying them of their application status. 6,500 people applied for the chance to own one of the 500 Ford GTs – Ford will only produce 250 of them a year. The third year of production will support those who were wait-listed. Previously deferred applicants and those who missed the initial application window will be served by production year four. The next application window opens in early 2018. Those who already applied will only need to update their request.
"While we can't build enough Ford GTs for everyone who has applied, we are going to produce additional vehicles in an effort to satisfy more of our most loyal Ford ambassadors," says Dave Pericak, global director, Ford Performance. "We want to keep Ford GT exclusive, but at the same time we know how vital this customer is to our brand."
Year three of production will support applicants who were placed on the wait list; previously deferred applicants and those who missed the initial application window will be served by production year four. The application process for fourth-year production will reopen in early 2018. Those who already applied to own the car will only need to update their request.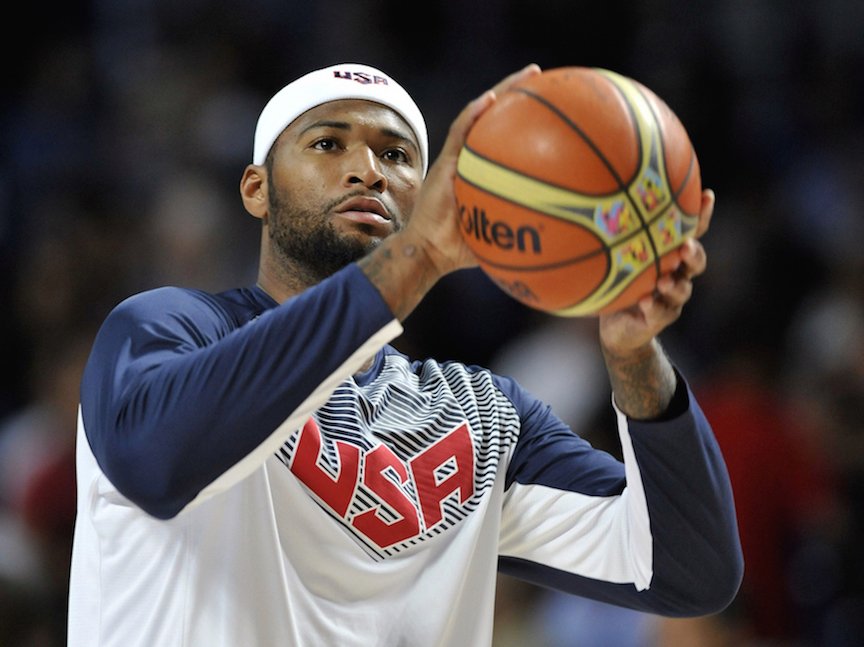 DeMarcus Cousins is having fun in Rio de Janeiro as he plays for Team USA in this year's Summer Olympic Games. While he is down there he saw other athletes using KT Health tape. He was a fan of the product so much that he now has a partnership with KT Tape. Cousins joins James Harden as the second pro basketball athlete to be sponsored by the brand.
"Basketball, on both an amateur and professional level, is a sport that attracts millions of participants and fans around the world," said Greg Venner, Chief Executive Officer of KT Health. "DeMarcus is an extraordinary athlete that we are proud to have join our family of athlete ambassadors and work with him to engage basketball enthusiasts for our products both domestically and abroad."
Cousins has had nothing short of an impressive career since being drafted fifth overall by Sacramento in 2010. His accolades include being a two-time NBA All-Star and 2nd Team All-NBA during both the 2015 and 2016 seasons.
Cousins is the latest to join KT Tape's family of athlete ambassadors, many of whom competed in this year's Summer Olympic Games, which include Tony Azevedo (water polo), Haley Anderson (open water swimming), Joe Berenyi (Paralympian, cycling), Boris Berian (track and field), Tucker Dupree (Paralympian, swimming), Adeline Gray (wrestling), Sarah Hammer (track cycling), Olympic gold medalist James Harden (basketball), Molly Huddle (track and field), three-time Olympic gold medalist Kerri Walsh Jennings (beach volleyball), three-time Olympian Meb Keflezighi (marathon), Brenda Martinez (track and field), Oksana Masters (Paralympian, cycling) and Melissa Stockwell (Paralympian, triathlon).