Art Eddy III
This user hasn't shared any biographical information
Jabber/GTalk: Art Eddy III
Posts by Art Eddy III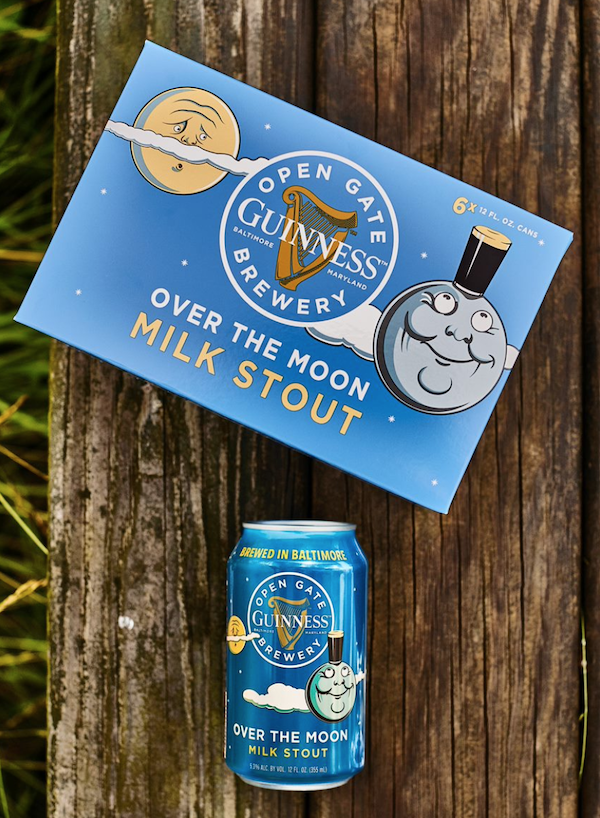 Guinness proudly announced the release of a new beer to join the Guinness family – Guinness Over The Moon Milk Stout – from the Open Gate Brewery in Baltimore, MD.
The beer is a full-bodied stout that has a creamy mouthfeel, full of flavor with hints of roasted malt, milk chocolate and rich coffee. At an ABV of 5.3%, this beer harvests bold notes of roasted barley and hops, adding a warming bitterness that is offset with the cream-like sweetness from the milk sugars of the lactose used in brewing. Its roasted barley character pairs nicely with most grilled or roasted meats, while its subtle sweetness and notes of chocolate and coffee blend nicely with a wide range of desserts like pecan pie, chocolate chip cookies or even s'mores.
Guinness Over The Moon Milk Stout can be found on shelves now in select areas including the Baltimore, Boston, Washington D.C. and Philadelphia metro areas (as well as in the brewery's taproom) as a permanent addition to the Guinness family. Beginning in November, the stout will also be available nationally for a limited time. The beer will be sold in six packs of 12oz cans for a suggested price of $10.99.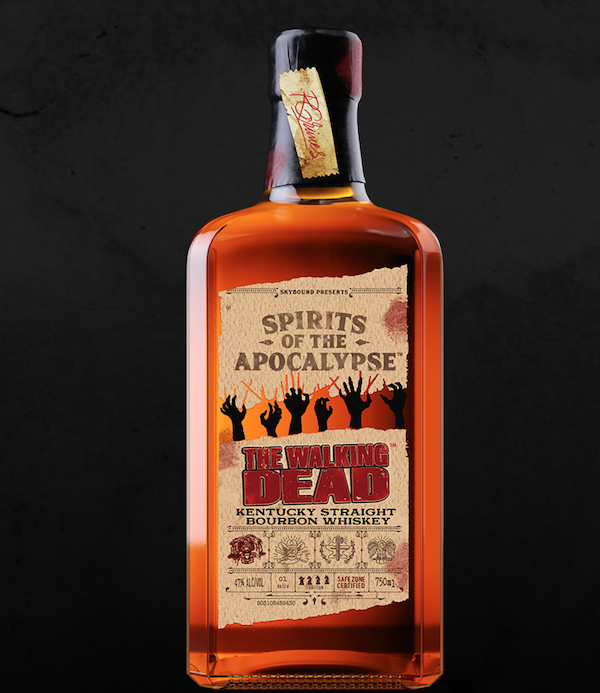 Good enough for the living, and sought after by the dead, The Walking Dead Kentucky Straight Bourbon Whiskey— a limited-edition release celebrating the critically acclaimed comic book series—hits shelves in October ahead of New York Comic Con. Consumers 21+ can get their hands on a bottle by visiting their local spirits retailer, or experiencing the excitement of the new bourbon whiskey during New York Comic Con next week:
The Last Bar on Earth: Diehard whiskey and The Walking Dead fans—whether you are joining the comic festivities or not—are invited to experience a post-apocalyptic world with whiskey and walkers, of course, on Friday, Oct. 4 and Saturday, Oct. 5 at 23 W 24th St. New York, NY 10010 from noon- 6 p.m.
Robert Kirkman, creator of The Walking Dead comic series, will be signing autographs beginning at 1 p.m.
Walker Contest: Coming to New York Comic Con? Test your zombie apocalypse survival skills for the chance to win a Spirits of the Apocalypse walker holding your place in line for NY Comic Con. US Only, 21+ & attending NYCC on 10/5/19. For more info, visit @thewalkingdead on Twitter.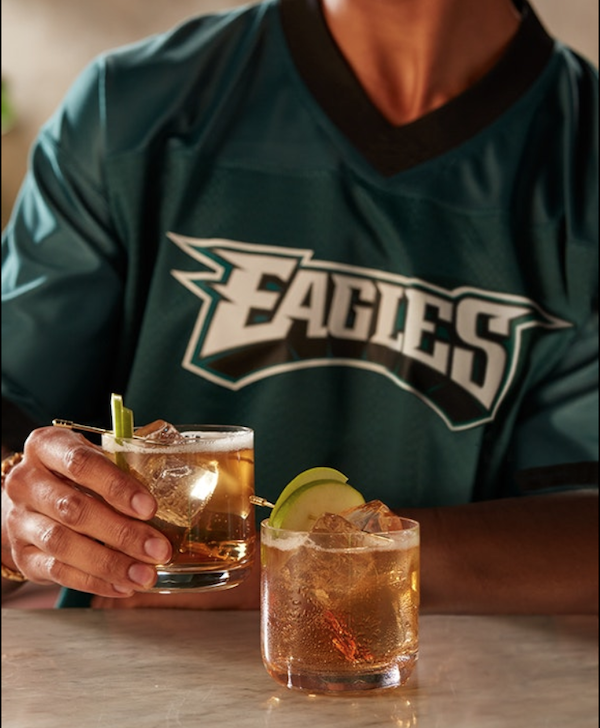 It is now officially fall. This means football is back. As we kick-off football season, Crown Royal wants you to crown your game day with these team-specific cocktails – just don't forget to take a timeout in between cocktails for a Crown Royal Water Break to create a more enjoyable game day experience for everyone.
Check out these team inspired cocktails
New England Patriots Vanilla Old Fashioned
Ingredients:
1.5 oz. Crown Royal Vanilla
.25 oz. simple syrup
1-3 dash(es) house bitters
Instructions:
Combine all ingredients in a mixing glass with ice and stir until chilled. Strain into a rocks glass over fresh ice and garnish with orange twist.
Houston Texans H-Town Lemonade
Ingredients:
1.5 oz. Crown Royal Vanilla
4 oz Fresh Squeezed Lemonade
Sliced Lemons
Instructions:
Combine ingredients with ice in a pitcher and stir. Pour into glasses and garnish with mint.
Philadelphia Eagles Kelly Green Apple
Ingredients:
1.5 oz. Crown Royal Regal Apple.
4 oz. ginger ale
1 apple wedge
Instructions:
Add Crown Royal Regal Apple and ginger ale in an ice-filled rocks glass. Garnish with apple wedge.
Detroit Lions Blue Roar
Ingredients:
1 oz. Crown Royal Fine De Luxe Whisky
2 oz. blue curaçao
2 oz. Hpnotiq liqueur
Cracked ice
Rock candy
Instructions:
Combine Crown Royal Fine De Luxe Whisky, blue curaçao, Hpnotiq liqueur and ice in a blender. Blend for 30 seconds. Pour into a glass and garnish with rock candy.
Redskins Washington Apple
Ingredients:
1.5 oz. Crown Royal Regal Apple
4 oz. cranberry juice
Instructions:
Add Crown Royal Regal Apple Flavored Whisky to an ice-filled rocks glass. Top with cranberry juice and stir. Garnish with a lemon peel.
New Orleans Saints Voo-Doo Vanilla
Ingredients:
1.5 oz. Crown Royal Vanilla
Instructions:
Place single ice cube in rocks glass. Top off with Crown Royal Vanilla.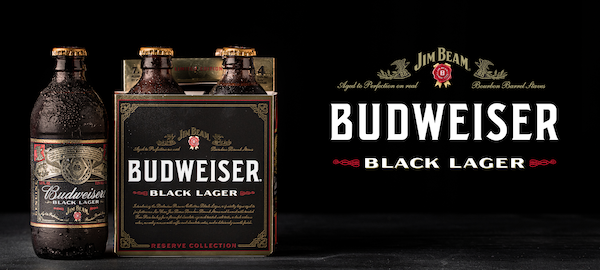 Budweiser and Jim Beam Bourbon unveiled Budweiser Reserve Black Lager – a limited-supply brew with an ABV of 7.1 percent (the highest ABV in Budweiser's portfolio). This specialty beer marks the second collaboration between Budweiser and Jim Beam, joining Budweiser Reserve Copper Lager, which is back by popular demand.
Budweiser Reserve Black Lager boasts a dark auburn color, an oaky aroma with coffee and chocolate notes, a toasted malt taste, and a deliciously smooth finish. Black Lager is aged on six-year Jim Beam bourbon barrel staves for a bolder taste that's perfect for the holiday season and is available beginning in October. It will also be available in a premium 22 oz. bomber bottle gift box.
For more information on Budweiser Reserve, check out Budweiser.com or follow Budweiser on Twitter, Instagram, and Facebook.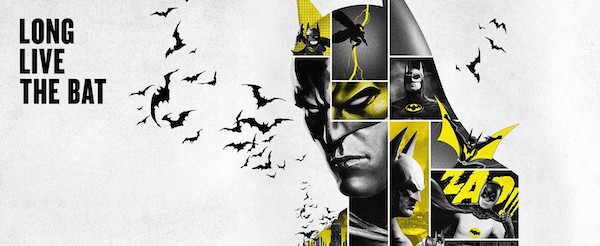 New York City will be a glow on Saturday night when two icons unite for Batman Day celebrations on September 21st.
To honor 80 years of The Dark Knight, the spire of New York's Empire State Building will shine Batman Yellow and across the East River in Brooklyn, the Bat-Signal will be projected on the west side face of the Domino Sugar Refinery.
The global celebration of Batman Day will reach 13 cities on six continents as Bat-Signal projections will also happen in Johannesburg on the Leonardo Building and Rome's Roma Termini, announced today by DC and Warner Bros.
The cities will join previously announced celebrations taking place around the world in Los Angeles, Tokyo, Berlin, London and more. To see one of the projections in person, all that is required is to go outside shortly before 8 p.m. local time in cities set to light up their skies. The complete list of cities marking Batman Day with Bat-Signal projections are:
Melbourne at Fed Square
Tokyo at MAGNET by SHIBUYA109 at Shibuya Scramble Crossing
Johannesburg at The Leonardo Building
Berlin at Potzdamer Platz 11
Rome at Roma Termini
Paris at Galeries Lafayette
Barcelona at Museu Nacional d'Art de Catalunya
London at the Senate House
São Paulo at Itaúsa – LMB
Montreal at Complex Dupuis
New York at the Domino Sugar Refinery
Mexico City at Torre Reforma
Los Angeles at Los Angeles City Hall
Fans can follow the festivities with the new interactive Batman Bat-Tracker. As cities flip the switch illuminating the famous insignia, the Batman Bat-Tracker will mirror the real-time projections. Additional information on Bat-Signal celebrations and Batman Day activations can be found at Batman80.com.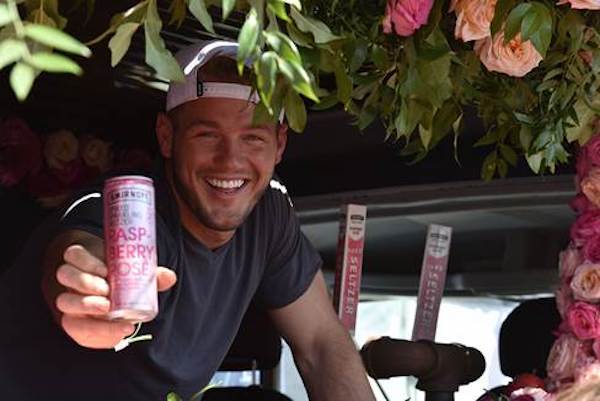 Colton Underwood spent the day yesterday handing out Smirnoff Seltzer Rosé samples to lucky Fizz Fight attendees. The former reality TV star was all smiles as he poured zero sugar, Smirnoff Seltzer Raspberry Rosé directly from the tap truck for guests – including Blake Horstmann.
The first ever spiked seltzer festival was held in Denver, Colorado this weekend. More than 20 Hard Seltzer brands gathered from across the country at Fizz Fight to give seltzer lovers the chance to try and vote on their favorite bubbly sip. The Smirnoff Seltzer Rosè tap is one of the first seltzer taps to include a flavor allowing consumers to enjoy their favorite seltzer beverage directly from the tap.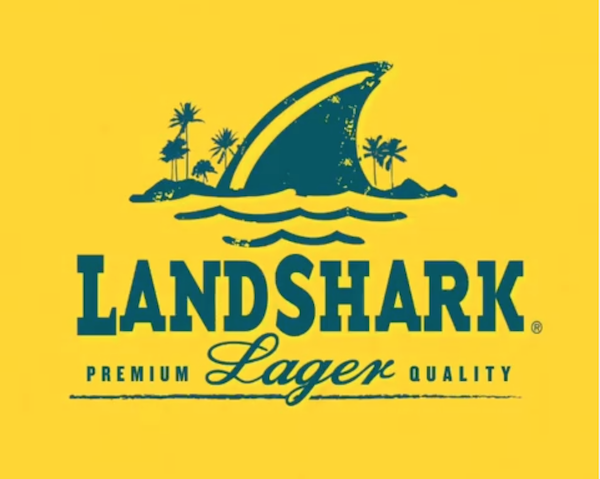 LandShark Lager, the island-style lager created in Margaretville by Jimmy Buffet, has produced the very first mobile hot tub! This past Saturday, LandShark invited fans in Key West, Florida to hop in a hot tub and tour Key West in style –without having to throw on a cover up! Not a bad way to spend a Saturday.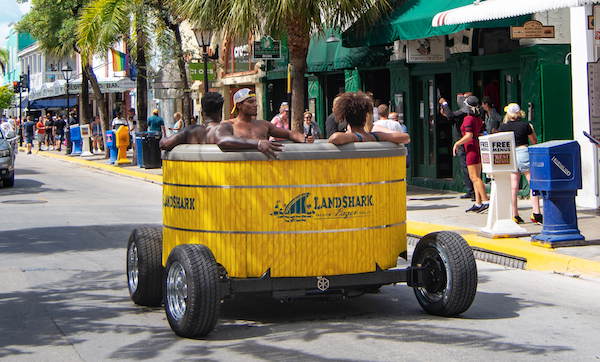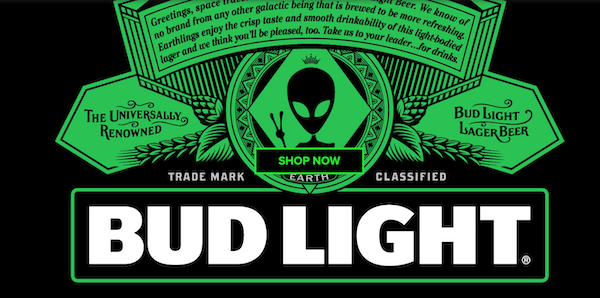 Well, sort of. In July, Bud Light pledged free beer for all aliens who escaped and promised to create a limited-edition alien pack if this tweet received 51K retweets — the tweet fell short, but Bud Light aims to please and is producing the alien-themed Bud Light Can to share with any alien that leaves the sanctuary of Area 51 on September 20th.
A Bud Light spokesperson said, "The way we see it, we'd much rather people crack open a crisp Bud Light with alien visitors rather than storm Area 51. Nothing says we come in peace like sharing a beer with friends from another place or another galaxy. We promised to have beer waiting for any alien that wants it and we plan to deliver on that promise. Our hope is that humans stock up too because you never know when you might need some Bud Lights to welcome intergalactic neighbors."
Starting today, fans in Nevada, Arizona, and California will be able to purchase the Bud Light alien cans to celebrate the potential release of our otherworldly friends. The special-edition aluminum cans feature a green alien and black background as well as a new crest welcoming all extraterrestrials from near and far to crack a cold one.
For any aliens that escape or decide to visit Earth, Bud Light produced an alien-friendly fridge stocked with Bud Light alien cans. The fridge is locked with an alien finger scan, to ensure the beer supply is available only to our extraterrestrial friends. The fridge will be located at the Luxor Hotel and Casino in Las Vegas, roped off and reserved exclusively for aliens to live it up from September 13 – September 20.
To bring the raid to fans everywhere, Bud Light is also producing a line of limited-edition Alien Raid merch to match the alien-themed Bud Light Cans. Starting today, legal drinking aged fans can purchase items online from the www.abgiftshop.com. Merch includes koozies, shirts, hat and bomber jackets and prices range from $100 or less.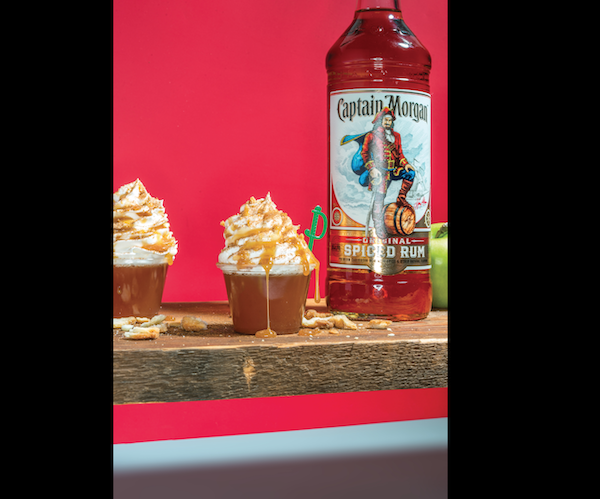 Ahhhh….Fall. It means football, changing leaves and you know what spice right? No, not pumpkin spice, but spiced rum! Well okay pumpkin spice can happen too, but you need to check out these great Captain Morgan inspired cocktails! Which one are you going to try first?
CAPTAIN MORGAN'S HOT CIDER
Ingredients
1.5 oz. Captain Morgan Original Spiced Rum
3 oz. Apple Cider
0.5 oz. Cinnamon Syrup
Garnish: Apple Slice, Cinnamon Stick
Steps
1. Build in glass and heat ingredients
2. Stir to combine
3. Add garnish
Serve In: Clear Mug
CAPTAIN MORGAN BUTTERED SPICED RUM
Ingredients
1 oz. Captain Morgan Original Spiced Rum
1 heaping tablespoon spiced butter
0.25 oz. maple syrup
6 oz. hot water
1 stick unsalted butter (softened)
0.5 cup brown sugar
1.5 teaspoon of cinnamon
1 teaspoon of nutmeg
0.5 teaspoon of cloves
0.5 teaspoon of ginger
Garnish: Orange Peel, Cinnamon Stick
Steps
1. Mix the liquid ingredients
2. Mix the solid ingredients including 1 stick unsalted butter (softened), 0.5 cup brown sugar, 1.5 teaspoon of cinnamon, 1 teaspoon of nutmeg, 0.5 teaspoon of cloves, 0.5 teaspoon of ginger
3. Combine and fill clear coffee mug
Serve In: Clear coffee mug
CAPTAIN S'MORES PLANKERS (Serves 8 shots)
Ingredients
4 oz. Captain Morgan Original Spiced Rum
1 cup water
1 packet hot chocolate mix
2 packets gelatin powder
4 oz. heavy cream
5 Graham Crackers (crumbled)
8 Marshmallows
Garnish: Chocolate sauce
Steps
1. In a small saucepan, combine the water, hot chocolate mix, and gelatin. Let sit for 1 minute
2. Bring mixture to a boil over medium heat, whisking occasionally until ingredients are fully dissolved. Turn off heat and whisk in the cream and spiced rum
3. Pour mixture into shot molds and place in freezer for at least 4 hours, so mixture can cool and solidify
4. When ready, top each with a layer of graham crackers and marshmallow
5. Toast marshmallows with a lighter and drizzle chocolate sauce on top
Serve In: Clear shot glasses
MULLED MORGAN
Ingredients
1 oz. Captain Morgan Original Spiced Rum
3 oz. Red Wine (Malbec or Cabernet)
0.5 oz. Cinnamon Syrup or Mulling Spices
0.75 oz. Honey
Garnish: Orange Peel (and Star Anise, if available)
Steps
1. Combine Captain Morgan Original Spiced Rum, Red Wine, Cinnamon Syrup and Honey in glass
2. Heat and stir to combine
3. Garnish with orange peel
Serve In: Clear stout mug
CAPTAIN APPLE PIE PLANKERS (Serves 16 shots)
Ingredients
6 oz. Captain Morgan Original Spiced Rum
20 oz. of unsweetened apple juice
3 tbsp (about 3 packages) of unflavored gelatin powder
¾ cup of sugar
¾ tsp of ground cinnamon
Garnish: Whipped cream, caramel
Steps
1. Pour the apple juice into a sauce pan, sprinkle the gelatin evenly over the top, and let it sit for 2 minutes
2. Bring the mixture to a boil over medium heat and make sure the gelatin is fully dissolved
3. Stir in the sugar and cinnamon until dissolved
4. Remove the mixture from the heat and allow it to cool to room temperature
5. Stir in the Captain Morgan Original Spiced Rum and pour the mixture into shot molds
6. Place the molds in the freezer for at least 4 hours, so the mixture can cool and solidify
7. Top each shot with whipped cream, caramel and a dusting of cinnamon before serving
Serve In: Clear shot glasses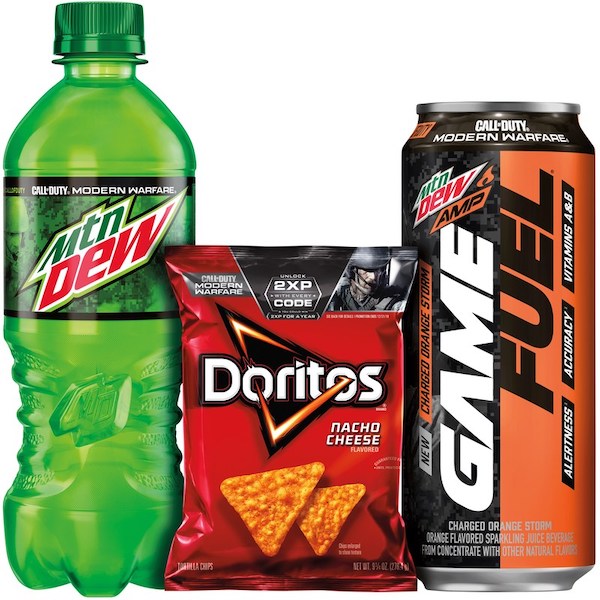 MTN DEW, MTN DEW AMP GAME FUEL and Doritos today announced they are joining forces with Activision's celebrated Call of Duty franchise in time for the highly anticipated release of Call of Duty: Modern Warfare.
The excitement kicks off this Saturday with the first-ever Call of Duty: Modern Warfare PRO-AM tournament in Long Beach CA – featuring well-known celebrities Ajiona Alexus (Light as a Feather, 13 Reasons Why, Empire) Karl-Anthony Towns (Minnesota Timberwolves), D'Angelo Russell (Golden State Warriors) alongside some of the top CoD gamers. More talent to be announced!
The program will also offer 2XP rewards for consumers who buy participating products, and we're even launching a new MTN DEW AMP GAME FUEL flavor - Charged Orange Storm.