Art Eddy III
This user hasn't shared any biographical information
Jabber/GTalk: Art Eddy III
Posts by Art Eddy III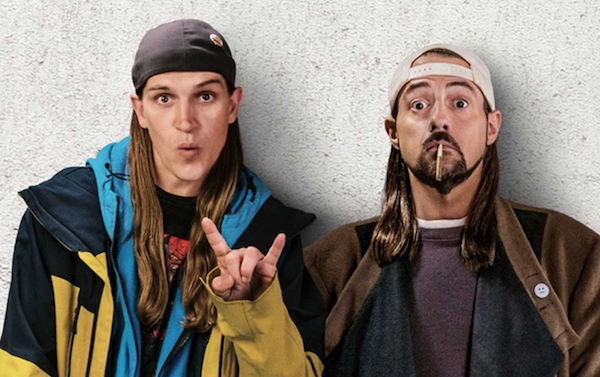 Everyone's favorite stoners are back and more hilarious than ever when Jay and Silent Bob Reboot arrives on Blu-ray™ (plus Digital), DVD, Digital, and On Demand January 21 from Lionsgate. From the guys that brought you Clerks, Chasing Amy, and Mallrats, Jason Mewes and Kevin Smith deliver another smash hit with a 94% audience score on Rotten Tomatoes™ full of nostalgia and cameos from the likes of Ben Affleck, Shannon Elizabeth, Chris Hemsworth, Jason Lee, Justin Long, Harley Quinn Smith, and more!
The stoner icons who first hit the screen 25 years ago in Clerks are back, bringing high times and hilarity in the newest star-studded adventure from Kevin Smith's legendary franchise. When Jay and Silent Bob discover that Hollywood is rebooting an old movie based on them, it's game on, as the clueless duo embark on another cross-country mission to stop the madness all over again! With all-star cameos from Matt Damon, Ben Affleck, Chris Hemsworth, Rosario Dawson, Melissa Benoist, Joe Manganiello, Molly Shannon, and more, this is the kickass comedy reboot you've been waiting for.
Bring home Jay and Silent Bob Reboot and celebrate the hilarity while diving deeper into the production with cast interviews, bloopers, a hair reel, and more. The Jay and Silent Bob Reboot Blu-ray and DVD will be available for the suggested retail price of $21.99 and $19.98, respectively.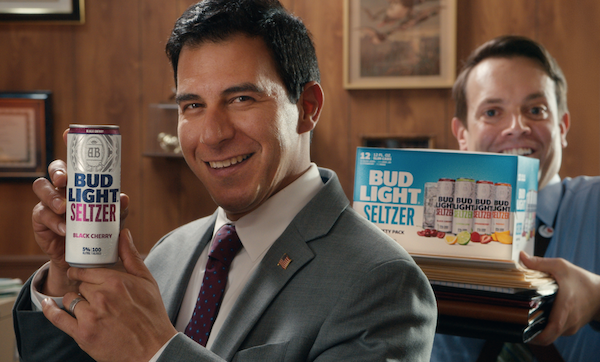 With the NFL Divisional playoffs here this weekend we get to celebrate with Bud Light Seltzer hitting national shelves on this Monday, January 13.
The Bud Light Seltzer campaign stays true to the fun, light personality fans know and love from Bud Light and takes place in a fictional setting in Seltzer, Pennsylvania, introducing new characters such as the Mayor, Coach, Sheriff and Barkeeper. Within the spots, characters go back and forth on defining Bud Light Seltzer and ultimately land on claiming that whether you like Bud Light or not, you'll love Bud Light Seltzer, championing it's taste as unquestionably good.
The Bud Light Seltzer commercials also include a functional Bud Light Seltzer call center hotline, 1-833-BL-SELTZ,  to help answer consumer questions around Bud Light Seltzer – how it's made, where it comes from and what to expect.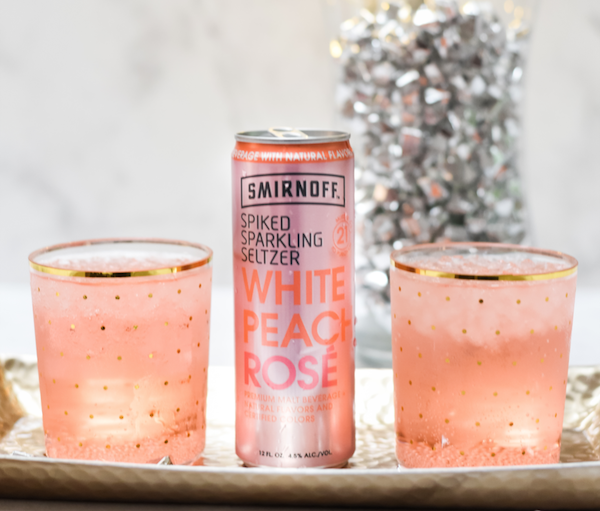 The holidays are a time filled with cookies, cakes and everything sweet, but the New Year is full of resolutions! If one of yours is cutting back on sugar intake, Smirnoff has just the right drinks for your parties.
New Year, New You. Cocktails like the Ginger Peach Smash or Sparkling Berry Spritzer are bubly options without all the added sugar from traditional drinks like champagne. By using zero-sugar products like Smirnoff Zero Sugar Infusions Strawberry & Rose and Smirnoff Smirnoff Seltzer Raspberry Rosé and Smirnoff Seltzer Ginger Peach as the base, these cocktails contain hardly any sugar but TONS of flavor so you will enjoy sipping.
If you want to make things super simple – but totally delicious – you can sip on one of the four flavors of Smirnoff Spiked Sparkling Seltzer Four Ways to Rosé. The zero-sugar hard seltzers are available in Raspberry Rosé, White Peach Rosé, Strawberry Rosé and Pink Apple Rosé.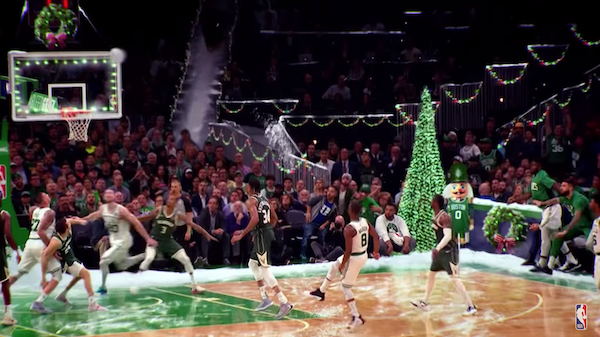 It's the most wonderful time of the year. Five specially gift-wrapped games featuring the league's best matchups, and holly, jolly cheer to the very last buzzer beater. 'Tis the season for the NBA on Christmas Day. The multi-platinum performing artist Normani sings our take on a holiday classic, as we see what happens when the magic of the season hits the court. Tune into ABC and ESPN on Christmas Day. Visit NBA.com for schedules.
12:00pm/et: BOS/TOR, ESPN
2:30pm/et: MIL/PHI, ABC
5:00pm/et: HOU/GSW, ABC
8:00pm/et: LAC/LAL, ABC/ESPN
10:30pm/et: NOP/DEN, ESPN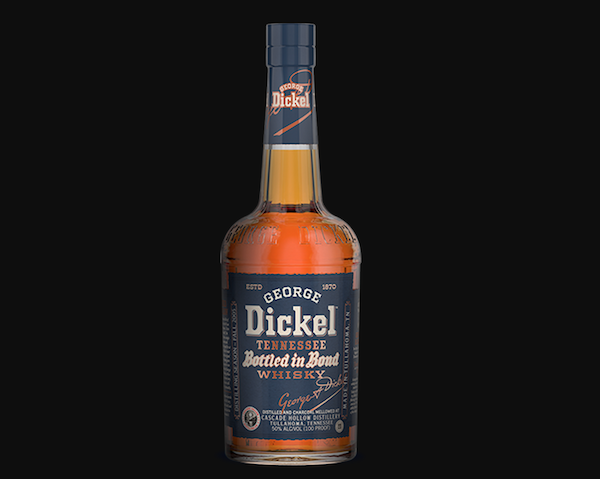 Whisky Advocate announced George Dickel Bottled in Bond as the 2019 "Whisky of the Year" last week.  George Dickel Bottled in Bond Tennessee Whisky is not only a high quality whisky but a great buy (as it's available for a MSRP of $35.99 for a 750ML bottle) for whisky lovers.
What makes this whisky so special? Well, to start off it's the first new whisky innovation led by Cascade Hollow Distilling Co. General Manager and Distiller, Nicole Austin since she came onboard a year ago. It's also a Bottled in Bond Whisky, and as you may know, the Bottled in Bond Act of 1897 was enacted in order to help guarantee a spirit's authenticity and level of quality. In today's world where consumers are craving more and more transparency, Bottled in Bond spirits starting to make a resurgence.
At 100 proof (50% ABV), George Dickel's Bottled in Bond offers a bold and balanced profile highlighted by tastes of light honey, tropical fruit, warm spices, and a touch of leather. This batch comes from barrels that were maturing since Fall 2005, and since its release in May it hasn't stopped winning awards. In fact, George Dickel Bottled in Bond took home Gold at the San Francisco World Spirits Competition and racked up a score of 95 (on a scale of 100), earning the designation of "Best Buy" from Wine Enthusiast Magazine. This whisky can be enjoyed neat or on the rocks in addition to being well-suited for many of your favorite holiday cocktails.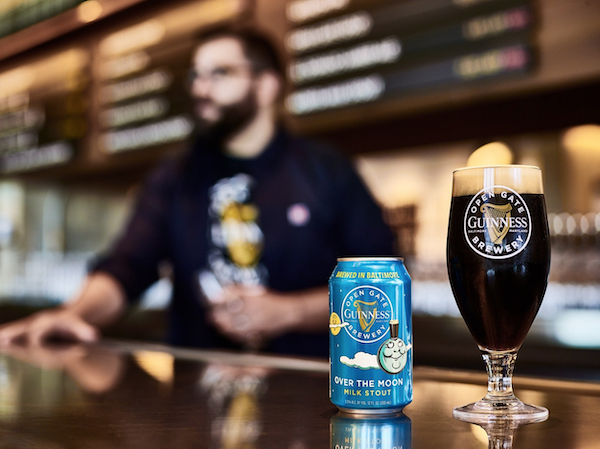 With the holiday season in full swing, we at MANjr wanted to share a few seasonal cocktail recipes from Guinness. Put a spin on your holiday classics by adding the St. James Flip, Black Velvet and Dean Swift to your rotation.
Not in the mood for a cocktail? Enjoy two new Guinness releases that will be offered for a limited time nationwide: Guinness Over the Moon Milk Stout and Guinness Stock Ale Aged in Bulleit Bourbon Barrels. Both of these latest, limited-edition variants have been created and brewed in Baltimore at the 2018-opened Guinness Open Gate Brewery.
St. James Flip
Ingredients:
1 oz. Black Strap Rum
0.5 oz. sweetened condensed milk
1/2 of a fresh egg
1.5 oz. Guinness Foreign Extra Stout or Guinness Draught
Grated nutmeg
Instructions:
Combine all wet ingredients in a cocktail shaker and dry shake without ice. Add ice to the shaker and continue to shake until the mixture is smooth and frothy. Strain cocktail into a small goblet and garnish with freshly grated nutmeg.
Black Velvet
Ingredients:
Half a flute of Champagne
Half a flute of Guinness Extra Stout
Instructions:
Pour Guinness Draught into a champagne flute. Add champagne carefully, so it does not mix with the Guinness and serve.
Dean Swift
1 oz. Johnnie Walker Whisky
2 oz. Guinness Foreign Extra Stout
1 oz. Claret or Bordeaux style wine
0.25 oz. Demerara syrup
1 teaspoon Allspice Dram Liqueur
Grated nutmeg
Instructions:
This is a warm cocktail served in an Irish coffee goblet. Combine all the ingredients except the whisky in a saucepan and heat the liquid. Pour into a preheated glass and add Johnnie Walker Whisky to the top. Grate with fresh nutmeg and enjoy.
Guinness Stock Ale Aged in Bulleit Bourbon Barrels
A stock ale is traditionally a blend of two different beer styles. Guinness Stock Ale Aged in Bulleit Bourbon Barrels is the endgame of a Guinness Barleywine and a Guinness Imperial Stout – both brewed in Baltimore and aged in Bulleit Bourbon barrels before being blended together.
The high gravity stout and malty barleywine lead to a hearty and full-bodied beer with notes of nutty chocolate, raisins, roasted barley and sweet dark fruit with an ABV of 10%. Aromas of vanilla, coffee, stone fruit and ripe berries come off of this intense and luxuriant stock ale. The best way to enjoy all of these complex flavors and aromas is to sip the beer slowly and savor it at a leisurely pace – with respect to its double digit ABV. Guinness Stock Ale Aged in Bulleit Bourbon Barrels is shelves across the country for a limited time.
Guinness Over The Moon Milk Stout
Guinness Over The Moon Milk Stout is one of the newest beer from the Guinness Open Gate Brewery in Baltimore, MD. It's a full-bodied stout that has a creamy mouthfeel, full of flavor with hints of roasted malt, milk chocolate and rich coffee. Its roasted barley character pairs nicely with most grilled or roasted meats, while its subtle sweetness and notes of chocolate and coffee blend nicely with a wide range of desserts like pecan pie, chocolate chip cookies or even s'mores. The stout is available nationally for a limited time.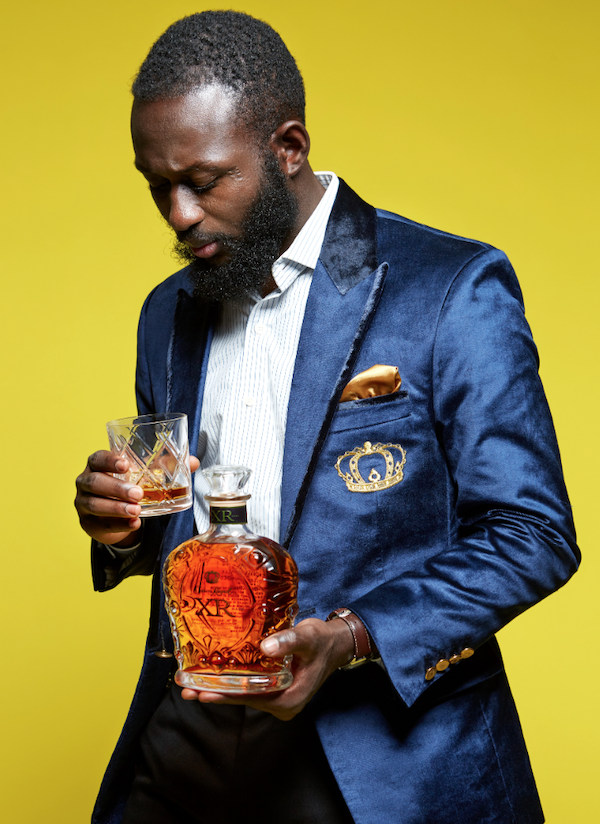 Treat yourself or that extra special someone to an exceptionally unique, luxurious and limited-edition gift this holiday season – the Crown Royal Blazer.
In partnership with renowned celebrity designer ALBA, Crown Royal presents the Crown Royal Blazer. The hand-stitched blazer is inspired by Crown Royal XR Extra Rare, the brand's rarest whisky which is expected to run out very soon. The blazer features rich tones of gold and royal blue and embodies the sophisticated character of Crown Royal XR Extra Rare from the now-closed LaSalle Distillery. Much like the whisky it celebrates, the bespoke blazer is a carefully crafted collector's item for the luxurious, modern individual.
The Crown Royal Blazer is available next Monday for purchase at in limited quantity for a limited time only – see HERE for link.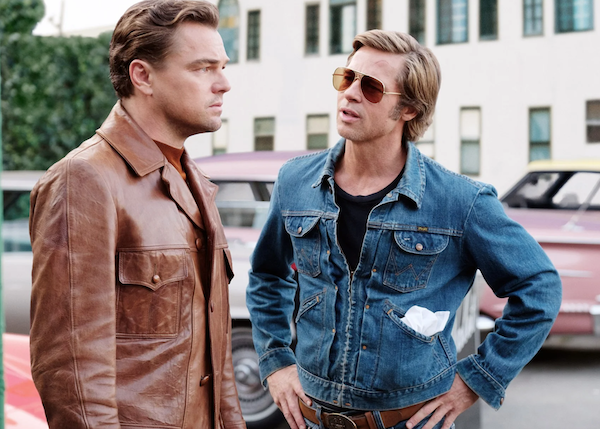 Quentin Tarantino's Once Upon a Time… in Hollywood visits 1969 Los Angeles, where everything is changing, as TV star Rick Dalton (Leonardo DiCaprio) and his longtime stunt double Cliff Booth (Brad Pitt) make their way around an industry they hardly recognize anymore. The ninth film from the writer-director features a large ensemble cast and multiple storylines in a tribute to the final moments of Hollywood's golden age.
Arriving December 10th is a limited 4K Ultra HD Collector's Edition of the film, sure to make any Tarantino fan's holiday wish list. Premium collectible packaging will contain a 7" vinyl record with two of the soundtrack's grooviest tunes (complete with turntable adapter), a collectible vintage poster for the Rick Dalton film Operazione Dyn-o-mite! and an exclusive new MAD Magazine parody of the Rick Dalton TV series "Bounty Law," Lousy Law. The collector's edition is available for pre-order today from Amazon.com, Walmart.com, BestBuy.com and Target.com.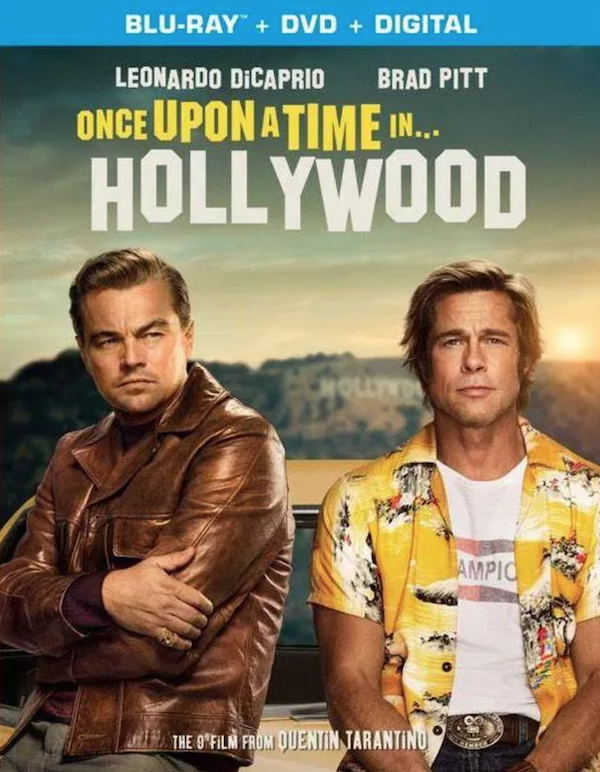 The 4K Ultra HD, Blu-ray, DVD and digital releases come loaded with even more sights and sounds of the '60s, featuring over twenty additional minutes of footage that delves deeper into world of Rick Dalton's Hollywood. The 4K Ultra HD, Blu-ray and digital include an additional behind-the-scenes look at the film's production design, cinematography, costume design, cars and more.
Collectors will also be delighted by exclusive packaging and gifts-with-purchase offered at retail for the film's Blu-ray release. These include "Rick Dalton" movie poster cards available at Walmart, a vintage-style film magazine with over 26 never-before-seen production photos available at Target and a collectible steelbook available at Best Buy. All exclusive offerings are available for pre-order today.
To win a cop all you have to do is tweet at me over at @ArtEddy3 your favorite actor in Once Upon a Time… in Hollywood. Good luck.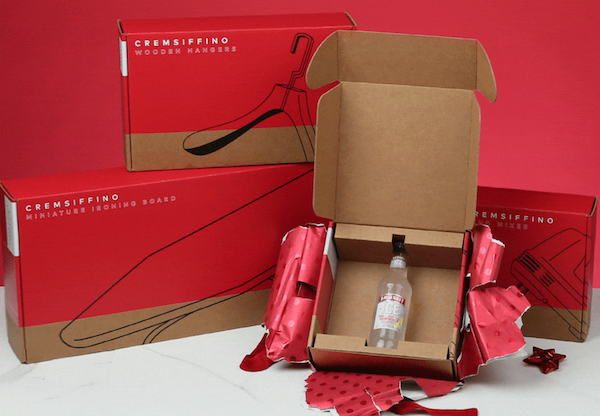 As an adult, the holidays can be, well—predictable. You work entirely too hard to sit through another boring White Elephant office party and pretend that you actually love those mugs you won—sorry lady from finance, but how many mugs can one person have?!
To spice up the gift giving season, Smirnoff Ice has created three cardboard boxes that look like luxury (admittedly boring) appliances, but when the unexpecting gift recipient opens their box of hangers or mini ironing board they are sure to be surprised when they  find the real prize inside—a bottle of Smirnoff Ice!
Have a White Elephant party coming up? Don't panic. The boxes, sold under the name Cremsiffino (an anagram for Smirnoff Ice), are available for purchase starting today for $20 (plus shipping) from giftagram.com/smirnofficeboxes. If you live in a state where GiftAGram cannot ship alcohol, just purchase the box by itself for $10 and add in your own bottle of Smirnoff Ice once it arrives!
It's time to end the decade the right way and surprise your friends or favorite coworker (over the age of 21, of course) with a gift they won't see coming – wrap and it's ready to be gifted! Just be sure to remind the recipient to chill their bottle of Smirnoff Ice Originally before enjoying for the holidays.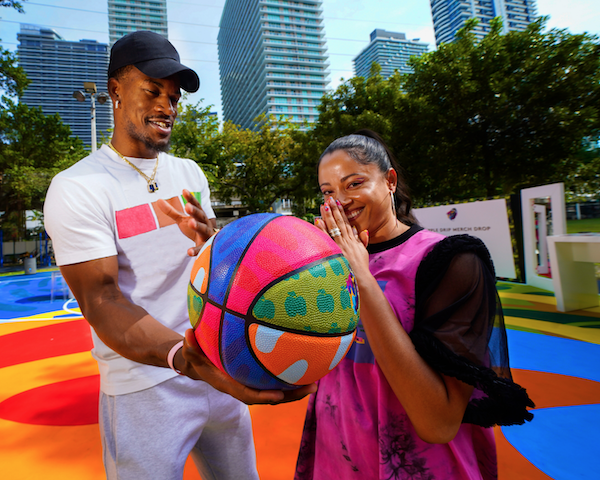 Last week, Crown Royal Regal Apple teamed up with four-time NBA All Star Jimmy Butler Miami native and multimedia artist D'ana of COVL to unveil THE ROYAL COURT in Miami during Art Week.
Through The Royal Court, which was designed by D'ana of COVL, Crown Royal Regal Apple refurbished a beloved neighborhood basketball court in Miami and turned it into a remarkable piece of art that the whole community will enjoy. In addition to refurbishing Southside Park basketball court, there were merch giveaways and activations that bridge together the intersections of art, culture, and basketball while inspiring a fresh new wave of creativity and inspiration for Miami's residents.

Crown Royal Regal Apple and Jimmy Butler were natural partners, both with a deep respect for crisp culture, creativity, and creators. Neither ascribes to the typical stereotypes of what athletes or whiskey brands should be, and instead brought to life a shared vision of inclusion that gives back to the city of Miami.
While other brands come to Miami Art Week for one weekend, Crown Royal Regal Apple wanted to partner with Jimmy Butler to focus attention on creating experiences, products and opportunities that continue to give back to Miami's New Royalty – artists, athletes, creators and leaders – and Miami at-large long after the weekend ends.