Art Eddy III
This user hasn't shared any biographical information
Jabber/GTalk: Art Eddy III
Posts by Art Eddy III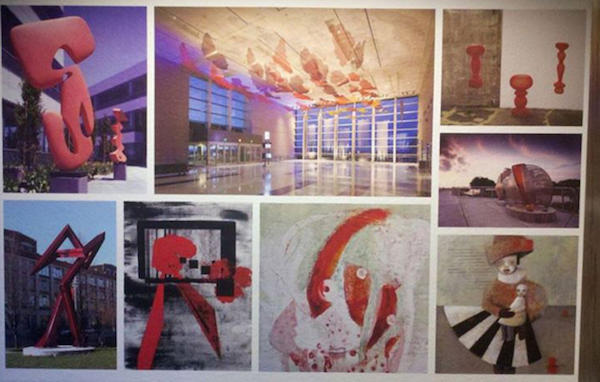 You have a bunch of great photos on your phone, but they are just sitting there or stuck in the cloud. What are you doing with them? Back in the day we would take our film to a photo department at a grocery store and maybe display them in our home. Now all we do is share our photos on social media. That is where they are housed. Our photos need more that that.
What if you wanted to display your awesome photos in your house in a totally new and fresh way? Well now you can with WeMontage. The founder of WeMontage started up the business when his wife shared an episode of an interior design show on television in which they were covering an entire wall with huge family photo collages. He was so excited by what he saw that he created WeMontage so he and his wife would have a way to showcase their own family photos on our their walls.  WeMontage is a large photo collage on removable wallpaper. The wallpaper is a premium, fabric-based material and adheres to textured and non-textured surfaces.
Now WeMontage is sharing their tech with the rest of us. WeMontage lets you upload your favorite photos, create a custom photo collage, and print on large, removable wallpaper. They even have an awesome happiness guarantee. When it arrives in the mail. If you don't like it no worries. Simply mail it back to them for a full refund up to 7 days after you've received it. No questions asked! Go to wemontage.com for more info.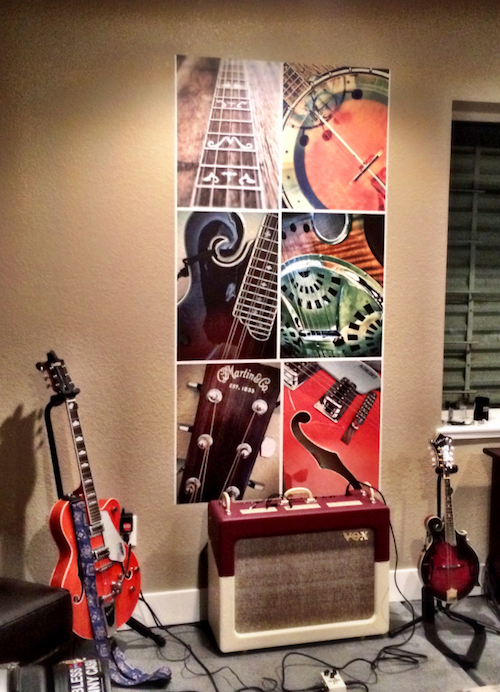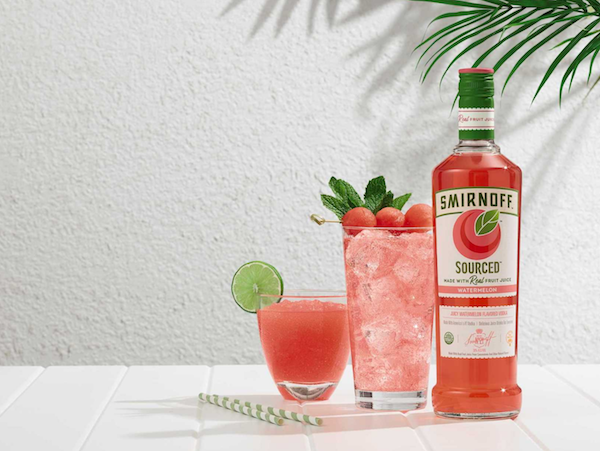 The weekend is almost here. Tonight you can celebrate the upcoming weekend along with National Watermelon Day, which is today by checking out the latest Smirnoff variety.
Made with Smirnoff No. 21 and real fruit juice from concentrate, Smirnoff Sourced Watermelon is delicious with just a splash of club soda, mixed into a cocktail or served as festive watermelon gelatin shots. So raise a glass and enjoy responsibly.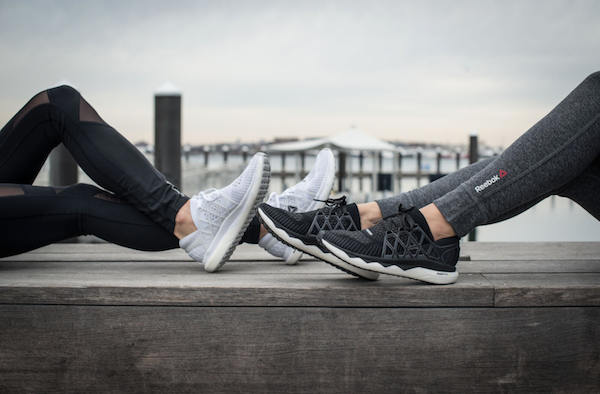 Reebok officially releases two new, uni-sex colorways of the Floatride, fresh in an all-white and black-white palette that translate seamlessly from a run or workout to the street. Innovation with the latest runner's technology infused with sleek design details in a contemporary palette, these Floatrides are versatile for any occasion. Skip packing a second pair of shoes after your workout class – the Floatride Run keep you comfortable and stylish post-work out all year round.
The Reebok Floatride is the brand's biggest innovation and most technically advanced running shoe to date. The shoe includes the new Floatride Foam Technology, a lightweight, pressure-set foam that provides an optimal mix of softness and responsiveness, enabling runners to float through their run. The refinement of Floatride Foam is a landmark step for Reebok running, with the technology standing up to countless hours of testing before going to market.
The silhouette of the Floatride includes an Ultraknit upper for maximum support and flexibility and a sleek aesthetic feel. The upper is engineered in zones to provide adaptive comfort, and a deep "V" shape forming where the upper and heel cup meet offers maximum breathable flexibility throughout the entire run.
The Reebok Floatride is available on Reebok.com and retailers nationwide for $150.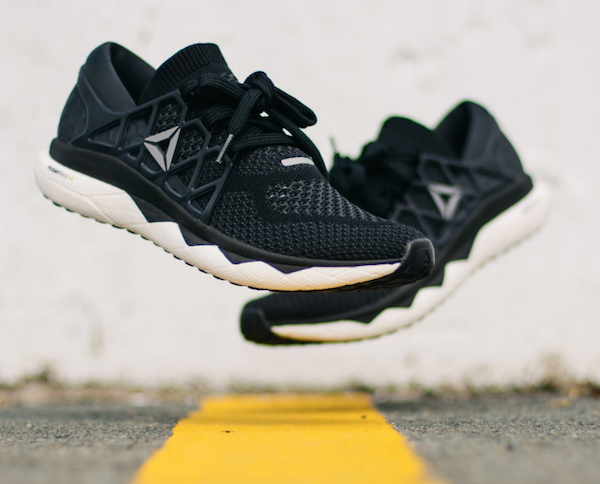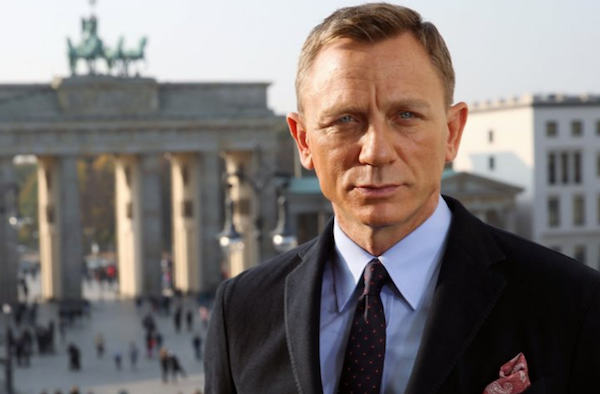 It looks like Daniel Craig will play James Bond one last time as he gets ready to be 007 once again for a film that will be released in November 2019. Many Bond fans were happy to see Craig take up the role of 007, but it looks like this one will be has last one. Craig didn't feel like he needed to play as Bond in another film, but from the sound of it he is back at it again.
In celebration of the new, recently announced 007 film and in honor of Mr. Craig's last go around portraying the debonair spy, Belvedere Vodka encourages you to raise a Belvedere Classic Martini, and toast Mr. Bond.
Ingredients:
2 oz Belvedere Vodka
.25 oz Lillet Blanc
Method: Combine ingredients in a mixing glass and stir over ice until very cold. Strain into a chilled martini glass and garnish with a pink grapefruit twist.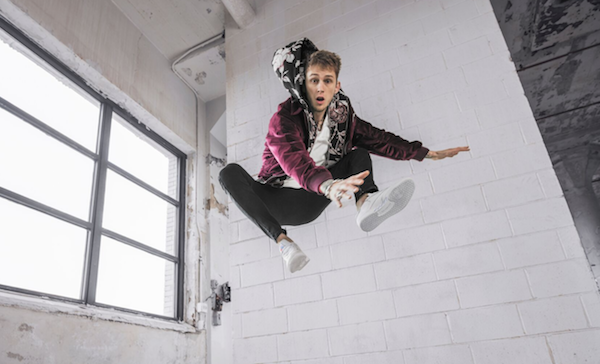 What do you get when you combine some cool looking kicks with one of today's top musicians? You get a great crossover. Staring straight into the lens with a sly smile, rapper and actor Machine Gun Kelly knows how to work a camera. In an abandoned warehouse he expertly poses while wearing Reebok's Club C Overbranded silhouette, a shoe that among many things, includes a 90's vintage logo as a nod to the era.
He's confident yet playful, feeling the vibe and holding court at the abandoned warehouse of the Reebok set. The '90s were a time of confidence, bold colors and fashion risks. Known for his unique fashion sense and edgier punk style, MGK steps away from the camera to tell us why he believes fashion is a way of self-expression.
"You can match your emotions with your clothing and say what you want without having to physically speak," he says.
"When you're an expressive person you don't always want to just have to say how you feel or how you feel about yourself, so you can wear it instead."
MGK is constantly picking outfits that speak to him, and if they don't come with a little edge then what's the point?
"If you don't feel it, it won't work," he says. "It's important to take fashion risks because if we didn't there would be no evolution, things would never change."
The Club C Overbranded pack will be available August 2nd on Reebok.com and select retailers around the world. The five solid footwear colors will retail for $84.99 with the all-over white print retailing for $89.99. The cap is priced at $65 and the hoody is priced at $28. For more information visit http://www.reebok.com/us/club_c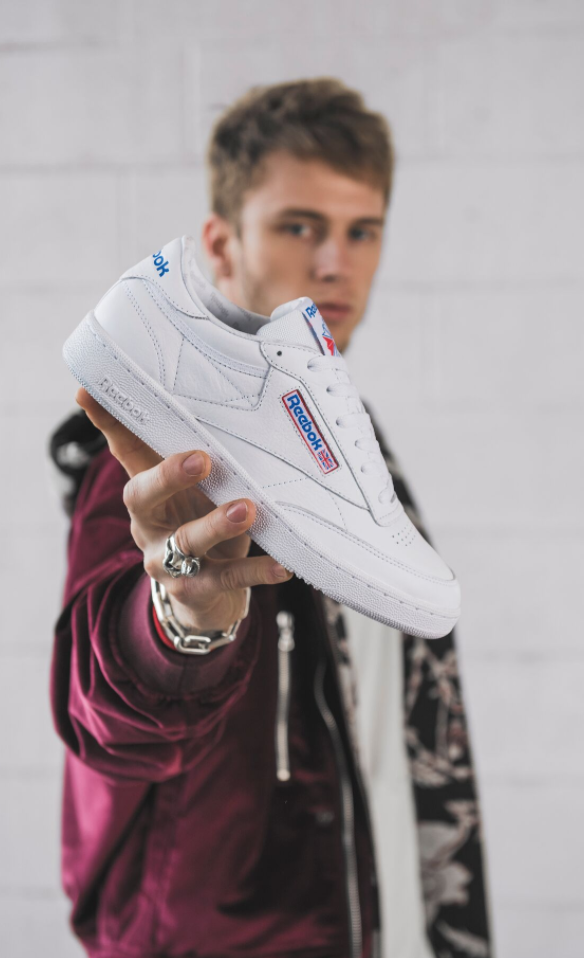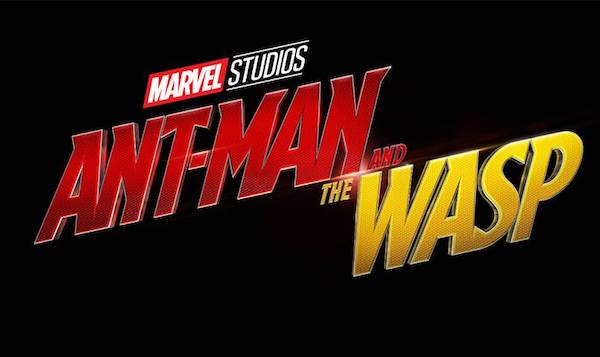 Marvel Studios announced today that production has begun on "Ant-Man and The Wasp," starring Paul Rudd, Evangeline Lilly, Michael Peña and Academy Award winner Michael Douglas who all return to the roles they originated in the 2015 box office hit "Ant-Man."  Bobby Cannavale, Judy Greer, Abby Ryder Fortson, Tip "T.I." Harris, and David Dastmalchian also reprise their supporting roles.
The highly-anticipated follow-up welcomes Academy Award nominees Michelle Pfeiffer (and Laurence Fishburne along with Hannah John-Kamen, Walton Goggins and Randall Park to the ensemble cast.
"Ant-Man" director Peyton Reed returns to helm Marvel Studios' action-adventure from a screenplay by Chris McKenna & Erik Sommers, Andrew Barrer & Gabriel Ferrari, and Paul Rudd. The film, which opens in U.S. theaters on July 6, 2018, will be filmed in Atlanta and San Francisco.
From the Marvel Cinematic Universe comes a new chapter featuring heroes with the astonishing ability to shrink: "Ant-Man and The Wasp."  In the aftermath of "Captain America:  Civil War," Scott Lang (Rudd) grapples with the consequences of his choices as both a Super Hero and a father.  As he struggles to rebalance his home life with his responsibilities as Ant-Man, he's confronted by Hope van Dyne (Lilly) and Dr. Hank Pym (Douglas) with an urgent new mission. Scott must once again put on the suit and learn to fight alongside The Wasp as the team works together to uncover secrets from their past.
Marvel Studios' "Ant-Man and The Wasp" is produced by Kevin Feige with Louis D'Esposito, Victoria Alonso, Stephen Broussard, Charles Newirth and Stan Lee serving as executive producers.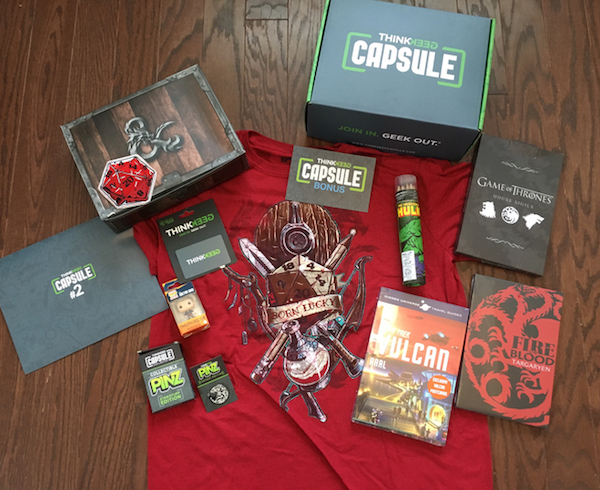 I just got the second ThinkGeek Capsule and it is loaded with a bunch of goodness from Star Trek, Marvel and Game of Thrones. There were even boxes inside the first box that contained even more awesomeness.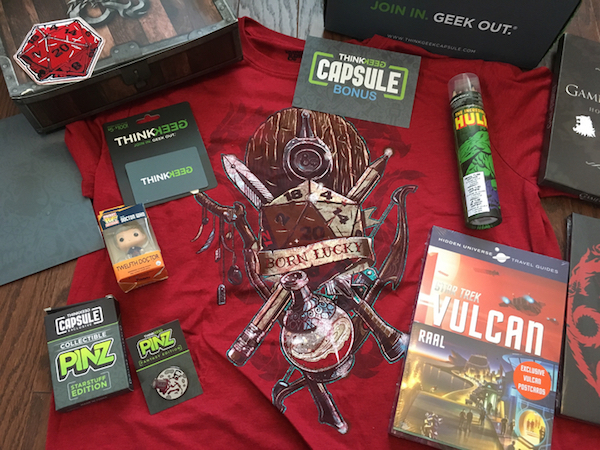 For all you Trekkies wanting to know what live was like on the planet Vulcan you are in luck. There is the Vulcan Travel Guide which is a book highlighting the different places you can visit on Vulcan. For all of you who love tabletop games you love the fact that there is a Dungeons & Dragons t-shirt and patch set. The t-shirt shows a D20 in front of fantasy gear and the patch is a red D20. The patch is adhesive, not an iron-on.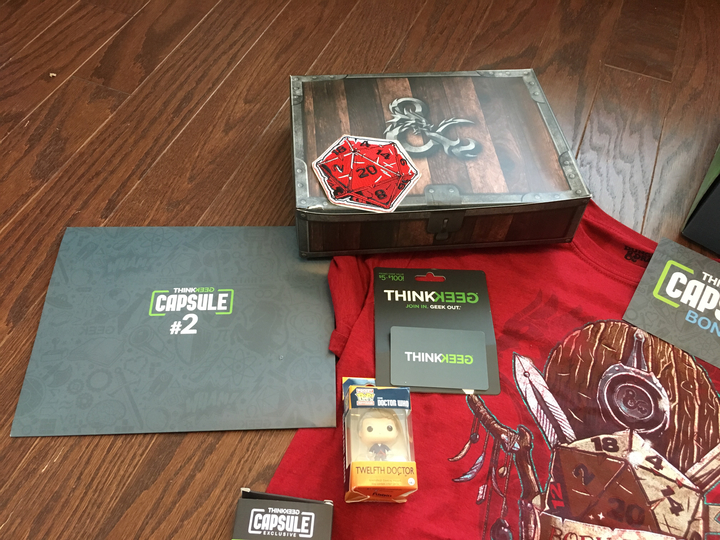 Game of Thrones is not only back on HBO, but you can find some GoT treasures in this capsule. Inside was a piece of canvas art of one of four sigils from the show. I got House Targaryen. This will go great in my office. Love the artwork and colors in this one.  There is also a Pinz collectible pin with the theme of outer space. I got the moon pin, which is pretty slick as you can see from the pictures.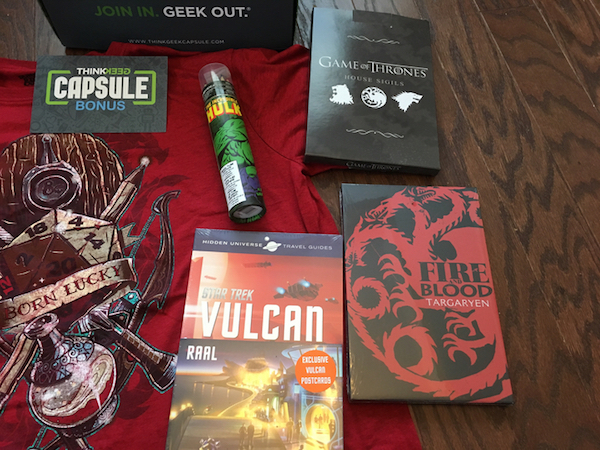 The bonus item in this ThinkGeek Capsule is a Doctor Who Funko Pop keychain. I got the Twelfth Doctor, but the Fourth Doctor us also up for grabs too.  Speaking of bonuses just lie the first capsule this one contained a gift card. They can range in value from $5 to $100. Love the fact ThinkGeek is doing that.
As you can see there was a ton of awesome swag in this one. So if all of this awesomeness is something you wanted delivered to your home go to thinkgeekcapsule.com to subscribe to the monthly capsule program. You wont be disappointed. Next month's capsule will showcase items from DC Comic's Justice League.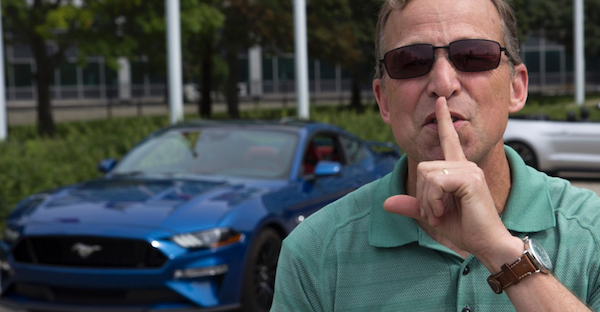 No matter where you live you are bound to have awesome neighbors and other ones you wish would move away. Have you ever had one call the cops on you because of your car's noise? Someone called the cops on Steve von Foerster. The former head of vehicle engineering for Ford Motor Company wasn't thrilled, but he understood why.
On an otherwise peaceful morning in his suburban Detroit neighborhood, von Foerster had just backed a Shelby GT350 Mustang out of his driveway. As the car's V8 engine thundered, an annoyed neighbor set aside their coffee cup and dialed 911.
Von Foerster had left before the officers arrived, and he didn't end up with a ticket. Nor did he get angry. What he got was an idea for the new Mustang.
"I love the sound of the V8, but it can be loud, and you can't annoy people like that in your neighborhood," said von Foerster, who now leads Ford's user experience team in product development. "It sounds so cool, but I thought, 'There has to be a way to give people more control over the engine's sound.'"
The experience fueled a discussion between von Foerster and fellow Mustang program team members that led to development of Quiet Exhaust mode and industry-first Quiet Start, known as "Good Neighbor Mode" among Mustang engineers. The new features on properly equipped 2018 Mustang GT vehicles allow drivers to keep engine sound at a minimum if they wish and to program quiet start-up times in advance.
While some sports cars offer active exhaust systems with on/off functionality, Mustang's Quiet Start is the first to allow scheduling of times. Using steering wheel-mounted thumb controls, drivers toggle through a menu in the instrument cluster to select when they want to fire up their Mustang GT without sharing the event with neighbors. For example, between 8 p.m. and 7 a.m., drivers can keep the peace by scheduling their car to start, minus the roar.
Both new Quiet Exhaust mode and Quiet Start features will be part of the available active valve performance exhaust system on the new Mustang GT, along with different exhaust volumes for Normal, Sport and Track modes, giving customers more choice than ever before.
"Active valve performance exhaust gives Mustang owners the best of both worlds – that classic Mustang sound, and the ability to not wake up your neighbors when you leave the house early in the morning or arrive home late at night," said Matt Flis, Ford exhaust development engineer.
Neighborhoods across the country should be thrilled. According to a recent poll by Ranker.com, loud engine revving ranks among the most annoying noises neighbors make, alongside other common nuisances including power tools, barking dogs and band practice. Only early-morning lawn mowing is more robustly despised. With new Quiet Exhaust mode and Quiet Start, Ford is doing its part to keep the peace.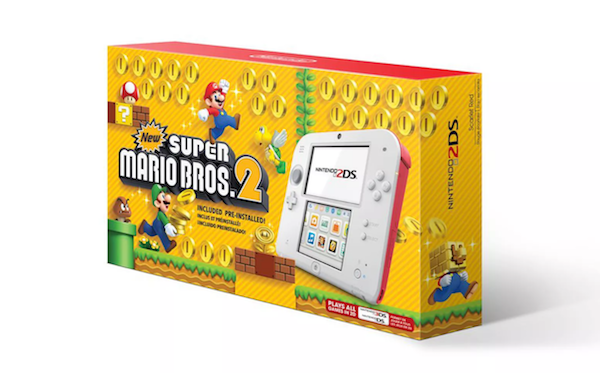 Nintendo keeps coming out with fantastic systems. I have been loving the Nintendo Switch and looking forward to checking out the Nintendo 2DS. On Aug. 25, a sleek white-and-red Nintendo 2DS system with the New Super Mario Bros. 2 game pre-installed is hitting store shelves at a suggested retail price of only $79.99. And just recently, the New Nintendo 2DS XL system launched in stores the same day as two awesome new games: Hey! PIKMIN, a new type of Pikmin game, and Miitopia, a charming, personalized adventure starring Mii characters. The Nintendo 3DS family of systems has thousands of games to choose from, including beloved franchises likeSuper Mario, Pokémon and The Legend of Zelda.
This fall is packed with a variety of new games (in addition to the existing library of games), which can be played on any system in the extended Nintendo 3DS family, including in 2D on Nintendo 2DS. Monster Hunter Stories, the next game in the hit Monster Hunter series, launches on Sept. 8; Metroid: Samus Returns, the return of legendary bounty hunter Samus Aran, launches on Sept. 15; and the wackiest Yo-kai adventure yet, YO-KAI WATCH 2: Psychic Specters, launches on Sept. 29. That's a month full of exciting adventures!
Monster Hunter Stories serves as an introduction to the popular franchise, which finds you discovering and customizing the skills of a wide variety of fantastical beasts. A free demo for Monster Hunter Stories will be available in Nintendo eShop on Nintendo 3DS on Aug. 10. In the meantime, fans can check out a new trailer and learn more information about the game by visiting http://monsterhunterstories.nintendo.com/.
Bounty hunter Samus Aran is back in the Metroid: Samus Returns game, a side-scrolling adventure full of hidden pathways and underground chambers that lead you into the depths of a hostile alien planet. The game features immersive 3D visuals, powerful weapons, and special moves and abilities. For more information about Metroid: Samus Returns, visit http://metroidsamusreturns.nintendo.com/.
Whether you or your family missed it the first time or want to fall in love again, the YO-KAI WATCH 2: Psychic Specters game delivers the full YO-KAI WATCH 2 experience and a variety of new features, including new Yo-kai to befriend, exclusive quests and the ability to hop on the Hexpress to a new resort area. Players who already own YO-KAI WATCH 2: Bony Spirits or YO-KAI WATCH 2: Fleshy Souls can also transfer their save data to pick up where they left off. For more information about YO-KAI WATCH 2: Psychic Specters and to see a new trailer, visit http://www.nintendo.com/games/detail/yo-kai-watch-psychic-specters-3ds.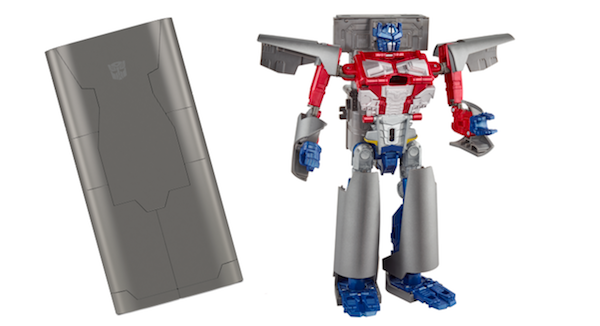 Lot of cool news coming out from HASCON. Hasbro revealed their HASCON exclusives last week. The exclusives include Black Series 6-Inch Clone Captain Rex and Legends Series 6-Inch Uncanny X-Force Deadpool. Here are some of the details on a few of the exclusives.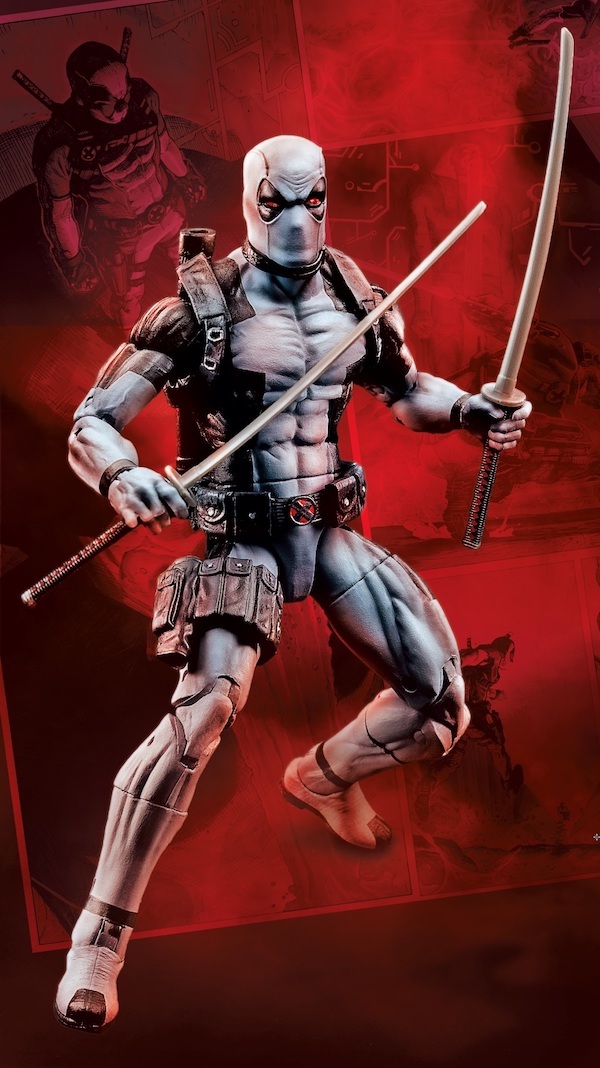 MARVEL LEGENDS SERIES 6-INCH UNCANNY X-FORCE DEADPOOL Figure
Join the infamous Merc with a Mouth on his next katana-wielding mission with this comic-inspired DEADPOOL Figure from the MARVEL LEGENDS SERIES! Showcasing his alternate UNCANNY X-FORCE outfit and outfitted with iconic accessories including two katana swords, a rocket launcher, three blasters, taco and alternate head, this collector grade DEADPOOL figure also features premium articulation and deco. MARVEL LEGENDS SERIES 6-INCH UNCANNY X-FORCE DEADPOOL Figure will be for sale during HasCon 2017. Following the convention, a limited number will be available on HasbroToyShop.com.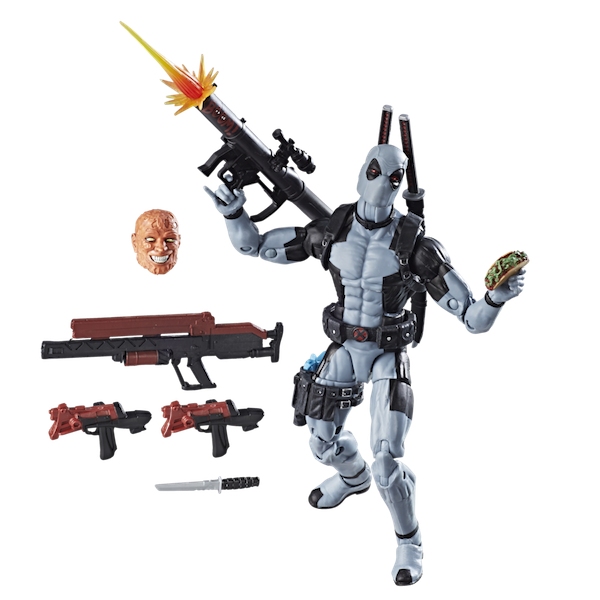 STAR WARS: THE BLACK SERIES 6-INCH CLONE CAPTAIN REX Figure
Pledge loyalty to the Republic and head into battle with the revered 6-inch CLONE CAPTAIN REX Figure from the STAR WARS: THE BLACK SERIES line! Featuring customized armor decos with distinctive blue markings inspired by the Star Wars: The Clone Wars series, this collector grade figure includes 28 points of articulation, four blasters, premium packaging, and a removable helmet revealing this fan-favorite character's incredibly sculpted face. Rescues, droid attacks, and the most exciting missions from a galaxy far, far, away are brought to life with this authentic figure. STAR WARS: THE BLACK SERIES 6-INCH CLONE CAPTAIN REX Figure will be for sale during HASCON 2017. Following the convention, a limited number will be available on HasbroToyShop.com.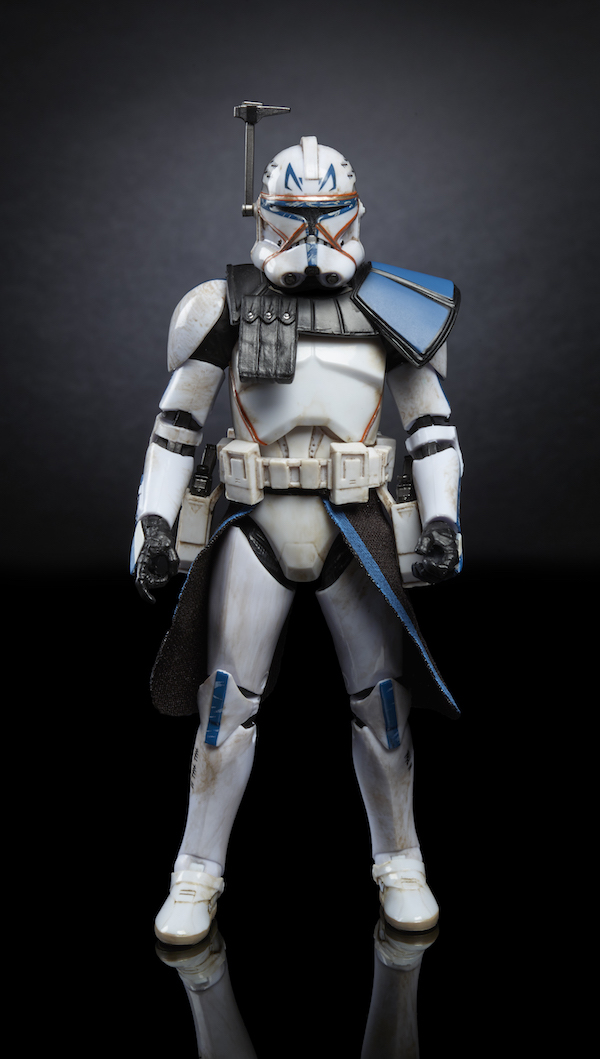 HASCON Exclusive Products Include the TRANSFORMERS Optimus Prime Converting Power Bank. HASCON guests will also have the opportunity to purchase a new early release TRANSFORMERS Generations Titans Return Arcee Special Edition Set and Star Wars: The Black Series 6-Inch Clone Captain REX Figure, which will be available for purchase for the first time at HASCON before landing at other major retailers.