Art Eddy III
This user hasn't shared any biographical information
Jabber/GTalk: Art Eddy III
Posts by Art Eddy III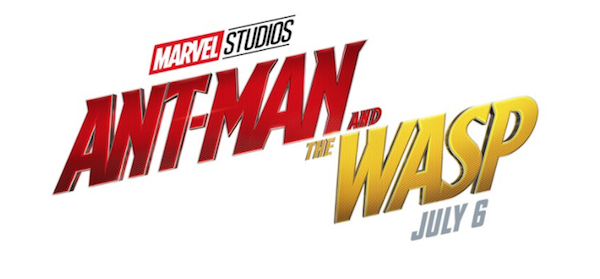 From the Marvel Cinematic Universe comes ANT-MAN AND THE WASP, a new chapter featuring heroes with the astonishing ability to shrink. In the aftermath of CAPTAIN AMERICA: CIVIL WAR, Scott Lang grapples with the consequences of his choices as both a Super Hero and a father. As he struggles to rebalance his home life with his responsibilities as Ant-Man, he's confronted by Hope van Dyne and Dr. Hank Pym with an urgent new mission. Scott must once again put on the suit and learn to fight alongside the Wasp as the team works together to uncover secrets from the past.
ANT-MAN AND THE WASP is directed by Peyton Reed and stars Paul Rudd, Evangeline Lilly, Michael Pena, Walton Goggins, Bobby Cannavale, Judy Greer, Tip "T.I." Harris, David Dastmalchian, Hannah John Kamen, Abby Ryder-Fortson, Randall Park, with Michelle Pfeiffer, with Laurence Fishburne and Michael Douglas.
Marvel Studios' ANT-MAN AND THE WASP opens in theaters everywhere on July 6th!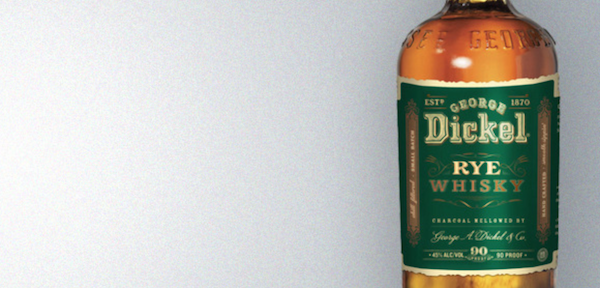 How did you celebrate National Hot Chocolate Day yesterday? Do you have a certain place that you go for hot cocoa or do make it at home? Well if you make it home you might want to add some George Dickel Rye to it. Check out the recipe below.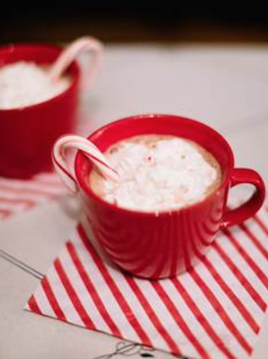 1.25 oz. George Dickel Rye
Hot chocolate
Peppermint stick
Directions: Add George Dickel Rye to a mug of hot chocolate and garnish with a peppermint stick.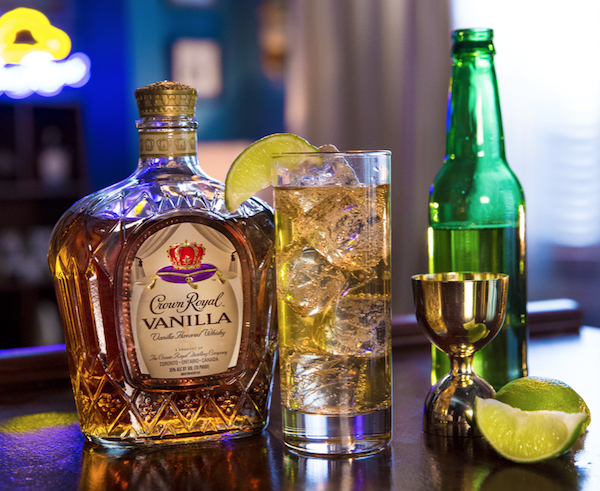 We are getting ready for Super Sunday. If you are looking to have people over to watch the game we got you covered. Here are two cocktail recipes and tasty food recipe. Make sure you hit the store for the items below and pick up some Crown Royal and Captain Morgan.
Royal Cherry Water Ice
1.5 oz. Crown Royal Deluxe
3 oz. Cherry Juice
Splash of Grenadine
Top with Club Soda
Royal Dynasty
1.5 oz. Crown Royal Vanilla
Top with Ginger Beer
Squeeze of Fresh Lime Juice
Garnish with Lime Wedge
Captain's Wing Glaze (serves 10-12)
12 oz. Captain Morgan Original Spiced Rum
1 tsp. Chili Powder
6 oz. Brown Sugar
2 tbsp. Butter
Pinch of Cayenne Pepper
Pinch of Salt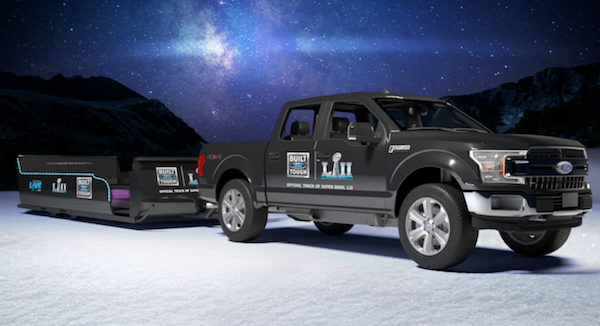 Are you going to be at the Super Bowl this Sunday? Well Ford can help you out. The Built Ford Tough Sleigh Ride will offer two sleigh stops near Super Bowl LIVE on 8th Street at Marquette, and the Minneapolis Convention Center at 12th Street at 2nd Avenue.  The 8th street location will feature appearances by NFL players and Legends.
At both locations fans can enter the Toughest Ticket Sweepstakes for a chance to win 2018 season tickets to their favorite team's home games.
Each sleigh can hold 18 people and will easily be pulled by a 2018 Ford F-150 which has best-in-class towing of 13,200 pounds.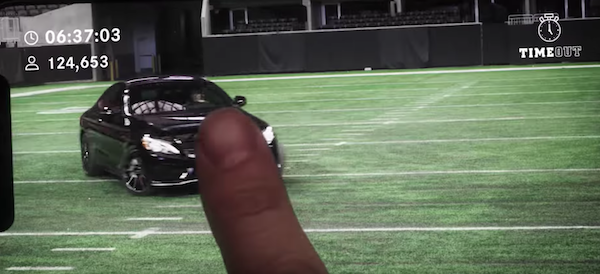 Mercedes-Benz is making football fans happy this week. They have developed a modern digital take on a classic challenge.  Using smartphones, thousands of Mercedes fans are invited to compete by placing their finger on an AMG that will be moving across their smartphone screen throughout the Super Bowl (and potentially beyond).
The rules are simple: You take your finger off, you're out. The last person touching the car, wins it.
"Last Fan Standing" will test gamers' stamina and determination as the car encounters different terrain and obstacles, challenging even the most athletic finger to stay in contact with the car on screen. As players drop out, a live counter will show the number remaining and how long they've managed to hang onto the C43.
The competition kicks off at 6:30 p.m on February 4.  Those interested in testing their skills will be able to register on game day at lastfanstanding.mbusa.com.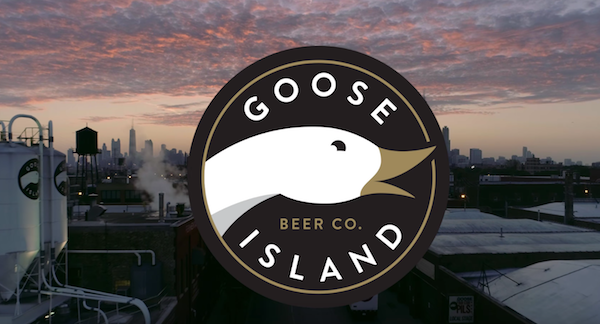 Looks like Goose Island Beer might be featured this Sunday. Goose Island has always been inspired to dream as big as the city it grew up in. 30 years in, the folks at Goose decided they're ready to tackle the world's biggest stage, the Super Bowl. So, they threw the big guys over at Anheuser-Busch a hail mary.
The two guys in the spot, Greg Hall and Todd Ahsmann, epitomize the buddy-story. Best friends since first grade, they've been with Goose since day one; Greg, as co-founder, Todd as bartender in the original brew pub. 30 years later, Todd is president of Goose with Greg right by his side as they swing big for the brand.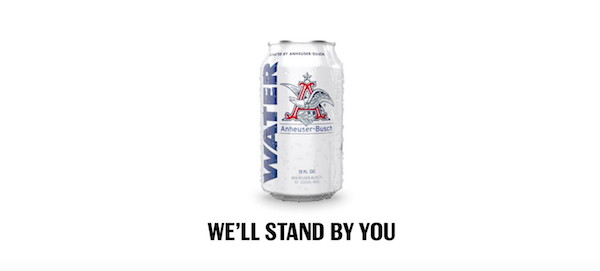 There is going to be an emotional ad this Sunday. Budweiser, no stranger to the Super Bowl stage, is proud to turn the spotlight on its employees, who together over the past 30 years have helped provide over 79 million cans of clean drinking water in response to natural disasters as part of the Anheuser-Busch emergency water program.
Set to Skylar Grey's rendition of the iconic song "Stand by Me," custom recorded and performed just for Budweiser, the commercial takes viewers into Budweiser's Cartersville, Georgia brewery (home of the emergency water program) and features Kevin Fahrenkrog, General Manager of the brewery and an Anheuser-Busch employee for nearly 30 years.
On the heels of the 30th anniversary of the company's emergency water program, Anheuser-Busch is also announcing a long term commitment for natural disaster relief by adding its Ft. Collins, Colorado brewery to the emergency water program by the end of the year. Adding a second brewery to can and deliver safe, drinking water will increase the speed of response when natural disasters hit.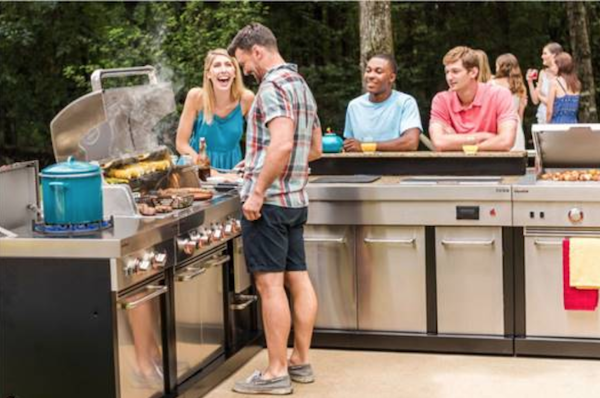 A new year might mean it is time to get a new grill for the upcoming warmer months. Char-Broil is excited to unveil its new Modular Outdoor Kitchen – an affordable, customizable collection ranging from a 5-Burner TRU-Infrared™ Gas Grill ($1,499) to a bar top ($449) that, combined, create the ultimate outdoor cooking and entertaining experience.
With the freedom to choose anywhere from two to all eight modules ranging from cooking solutions to kitchen conveniences, consumers can create a personalized layout to fit their outdoor entertaining needs. Plus, Char-Broil's TRU-Infrared™ cooking technology (built into the 5- and 3-Burner Gas Grills) allows consumers to cook food evenly and receive up to 50% juicier results packed with even more flavor. For more go to Char-Broil's website.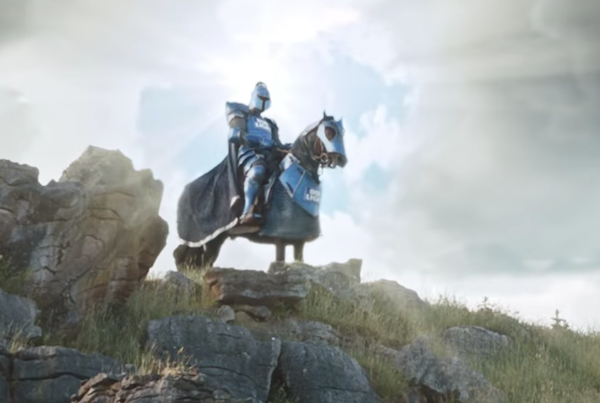 Leave it to Bud Light to find a true hero. Bud Light's Super Bowl commercial "Bud Knight" picks-up immediately after the cliffhanger of "Ye Olde Pep Talk," — finding the King and his brave army on the field of battle facing insurmountable odds fighting for the last stack of Bud Light 12-packs that are just within sight.
In true epic fashion, Bud Knight, arrives in the second quarter of the game, just when the townspeople think they are defeated…only to discover he's only passing through on his way to purchase some Bud Light of his own for a friend's party.
What has quickly become a pop culture phenomenon and one of the most culturally relevant and iconic phrases amongst athletes, celebrities, and consumers worldwide, "Dilly Dilly" debuted in August 2017 with Bud Light's "Banquet" commercial. Additional spots were released in the months to follow ultimately culminating with Chapter one of the Dilly Dilly Trilogy "Wizard."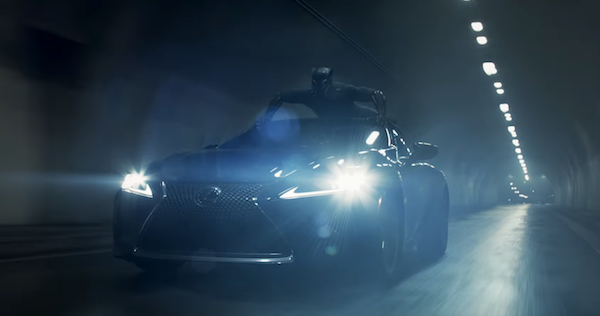 If you love cars and The Black Panther you will want to see this. Lexus will once again be participating in advertising's biggest day of the year with a commercial in Super Bowl LII on Sunday, Feb. 4. Today, the brand has released a 60-second extended digital version of the ad, which was created in partnership with Marvel Studios' highly anticipated film "Black Panther," opening in U.S. theaters Feb. 16.
The spot, "Long Live the King," pairs the flagship luxury performance sedan 2018 Lexus LS 500 F SPORT with the Black Panther, played by Chadwick Boseman will air during the third quarter of the Super Bowl.
The high-impact story in "Long Live the King" revolves around the character of T'Challa in his role as Black Panther recovering stolen vibranium, the mythical ore found only in the Black Panther's home of Wakanda, and his nearly simultaneous need to represent his country as king at a world leadership conference. The Lexus LS 500 F SPORT is the only vehicle both powerful and luxurious enough to keep pace with a Super Hero and escort a king. With appearances by the country's elite bodyguards, the Dora Milaje, and unexpected help from Wakanda, "Long Live the King" will engage fans of the Super Bowl and "Black Panther" alike. The Lexus LC 500 luxury performance coupe used in the film also has a cameo.