Art Eddy III
This user hasn't shared any biographical information
Jabber/GTalk: Art Eddy III
Posts by Art Eddy III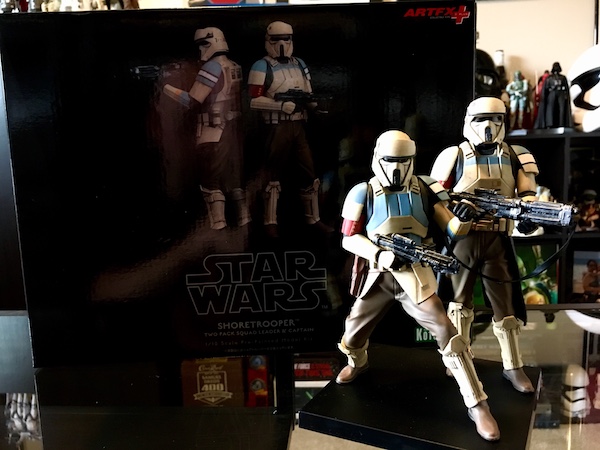 Ever since I was a kid I have loved the Star Wars universe. Today as more and more films, series and collectibles come out my fellow Star Wars geeks and I are in nerd nirvana. For some reason I am a big fan of the Stormtrooper. I even purchased an authentic Stormtrooper costume for last year's Halloween. When Star Wars VII: The Force Awakens came out in theaters I was really digging the First Order Stormtrooper design.
When Rogue One: A Star Wars Story, we got the see even more new Stormtrooper designs. There was the Death Trooper and the Shoretrooper. The designs for each trooper was badass. I couldn't wait to see what type of merchandise came out from Star Wars around the movie's theatrical debut.
A few years back I stumbled upon the company Kotobukiya. They specialize in high quality collectibles from Star Wars to DC Comics to Marvel to Anime. Kotobukiya is a geek's favorite place to go to add some fantastic statues to their collection.
So I was really excited to see that Kotobbukiya was coming out with the Shoretrooper and the Death Trooper two pack statue set. The Death Trooper set is coming out later this year, but the Shoretrooper will be available soon.
The Rogue One: A Star Wars Story Shoretrooper TWO PACK ARTFX+ is beautifully re-created in 1/10 scale, the Shoretroopers look like they stepped straight off the screen. The sencludes multiple arm and weapon parts allowing for the creation of dynamic action poses to change up your display.
Check out the Shoretrooper and the rest of the brilliant designs over at kotobukiya.com. Below is a video that I made with the Shoretroopers.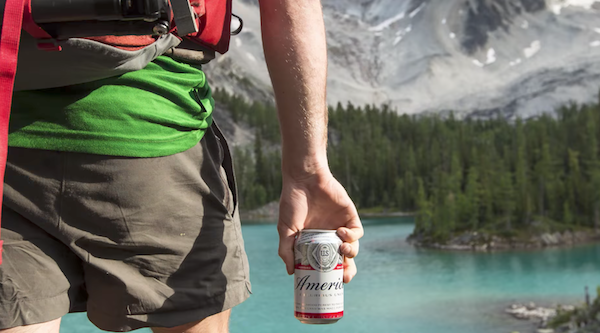 This summer be on the lookout for a new ad from Budweiser. The celebratory spot is an ode to fans everywhere as real photos show how Budweiser drinkers across the country enjoy an ice-cold 'America' in front of some of the most iconic of U.S. backdrops. The video was created to not only showcase the people Budweiser brews for but the country every drop of Budweiser in the U.S. is brewed in – 'America!'
The video aims to empower those bold enough to pursue their dreams with toasting voice-over noting: "This Bud's for the dream and the people bold enough to pursue it."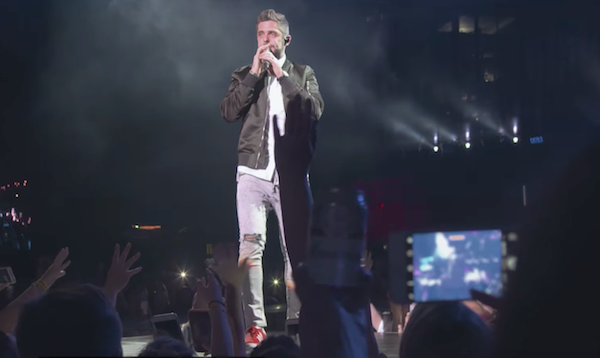 Finally, making an appearance in the spot is ACM Male Vocalist of the Year, Thomas Rhett. Budweiser's history with the artist first began in 2016 and will continue through 2017, with the beer brand sponsoring his nationwide tour. Rhett will also be appearing at several country music festivals this summer as part of the Budweiser Country Club fan experience.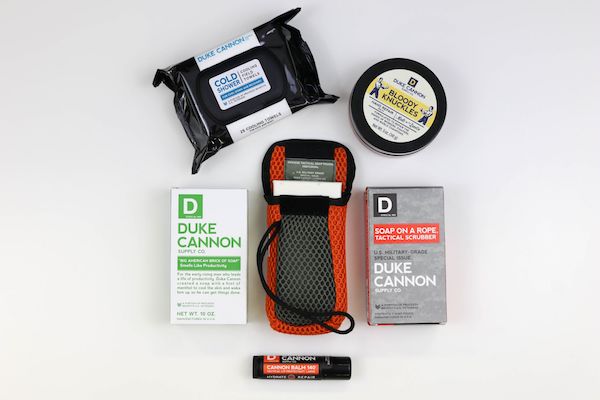 What are you looking to pick your dad for this Father's Day? If you need some ideas you should check out Duke Cannon Bundle Sets. There are a few sets to choose from and your dad with thank you for getting him MAN soap!!!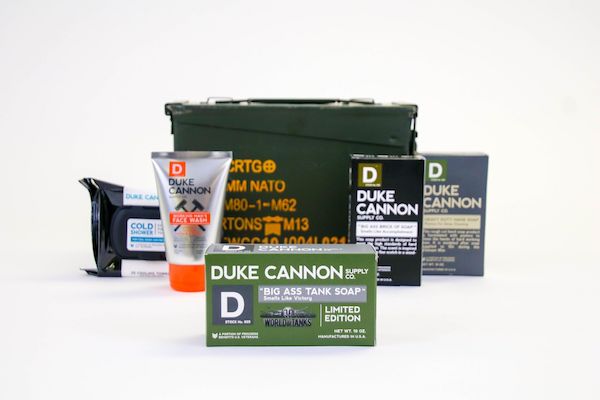 NEW! – The World of Tanks Ammo Can Set:
Duke Cannon and World of Tanks have joined forces to construct the perfect gift set for Dads who enjoy gaming or blowing shit up in their free time. The World of Tanks Ammo Can Gift Set is a limited-edition set that breathes Post-War era. This bad-ass offering includes a Big Ass Tank Soap, Heavy Duty Hand Soap, Cold Shower Cooling Field Towels, and Working Man's Face Wash all bundled up in a heavy duty ammunition can. To top things off, this gift set comes equipped with World of Tanks in-game currency, including a card that can be redeemed for $15 for new or existing users. Whether you're out in the real world or cyber world, we've got you covered right here.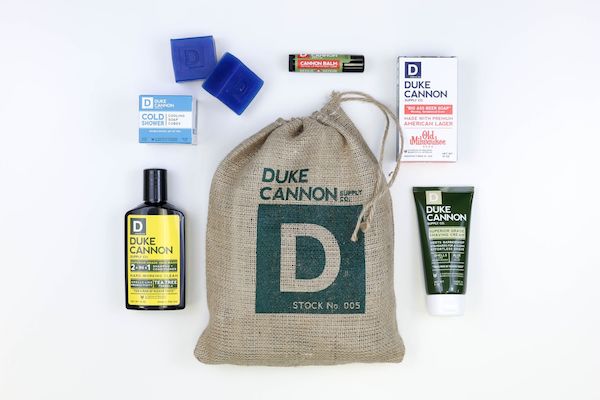 The Shower Beer Sack:
Make pops reminisce to the times when guys at the bar didn't care about hops or the ABV in their beer. Duke Cannon's Big Ass Beer Soap is made with Old Milwaukee beer as a key ingredient, but that doesn't mean you'll smell like your local bar when leaving the shower. Duke Cannon's Big Ass Beer Soap gives off a robust sandalwood scent that provides that 'just showered smell' versus that 'just left the bar smell.' Additional items included in this gift set include Cold Shower Cooling Cubes, Superior Grade Shaving Cream, Superior Grade Hair Wash, and Cannon Balm Tactical Lip Protectant that is delivered in a custom Duke Cannon burlap sack.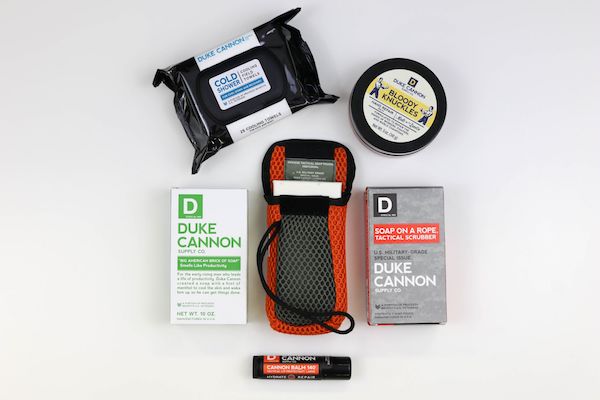 The Apocalypse Survival Kit:
No matter what you're going up against, the Apocalypse Survival Kit carries the essentials to make sure that you survive your own rendition of The Revenant or an intense session of yard work. Things can get heated out there, so we've thrown in the Cold Shower Cooling Field Towels and a Cannon Balm 140 Lip Balm, which withstands heat up to 140 degrees. Additional items include, Bloody Knuckle Hand Repair Balm, Tactical Soap On A Rope Scrubbing Pouch, and a free bonus Big American Bar Soap (Productivity) to ensure freshness throughout. Like all Duke Cannon products, these items are made in the U.S.A.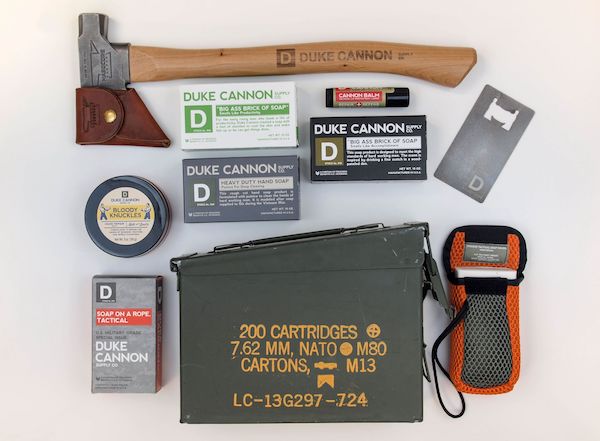 The American Soap and Hatchet Set:
This kit provides men all the supplies they need for a productive day. From a survival hatchet to split wood or ward off a bear attack, two Big Ass Bricks of Soap, Tactical Soap on a Rope, Heavy Duty Hand Soap, Bloody knuckles Hand Repair Balm, Cannon Balm Tactical Lip Protectant and a steel bottle opener to crack a cold one after a hard day's work. All Duke Cannon items and the survival hatchet are made in the U.S.A. The kit comes packaged in an old military ammo can completing one of the most kick-ass gifts any dad can receive this summer.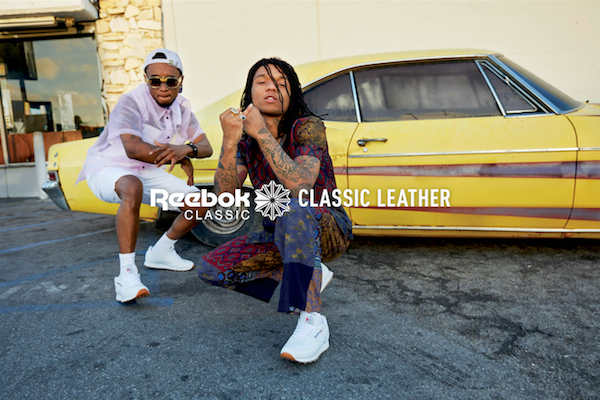 Reebok Classic announces global rap superstars, Rae Sremmurd, as the brand's freshest faces, spearheading Reebok's new "Classic Leather" campaign for the iconic Classic Leather sneaker.  Joining Reebok's impressive roster of partners including Gigi Hadid, Teyana Taylor and Future, the hit makers will support the Reebok brand in sharing its message of fearless style, nonconformity and self-expression on a long-term basis.
Since hitting the airwaves in 2014, Rae Sremmurd have built a reputation for their rebellious and bold attitudes. Known for their fun and fearless style choices from the stage to the red carpet, brothers Swae Lee and Slim Jxmmi have undoubtedly become influential tastemakers in music, fashion and popular culture
Since 1983, the Reebok Classic Leather sneaker has defied classification as a shoe that can be worn in any environment, and championed self-expression across many styles, genres and personalities. The "Classic Leather" campaign will celebrate this nonconformist spirit and serve as a rallying cry for people who go against the cultural grain with a shoe that continues to defy conventions after all these years.
"Swae and Jxmmi are the perfect partners for the Classic Leather. These guys are constantly pushing boundaries, which Reebok Classic is all about," said Todd Krinsky, General Manager of Reebok Classic. "Few artists so passionately embrace life and nonconformity like Rae Sremmurd and we're excited to bring them into the Reebok Classic family.
Launching this month, the "Classic Leather" campaign will incorporate brazen photography of all the various iterations of trendsetters and style pioneers that wear the Classic Leather across print, digital, out-of-home, in-store and online, as well as a Classic Leather Truck activation that mimics the Classic Leather's chameleon-like ability to fit within various cultures.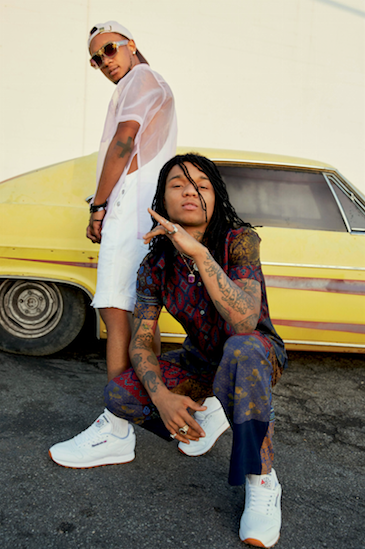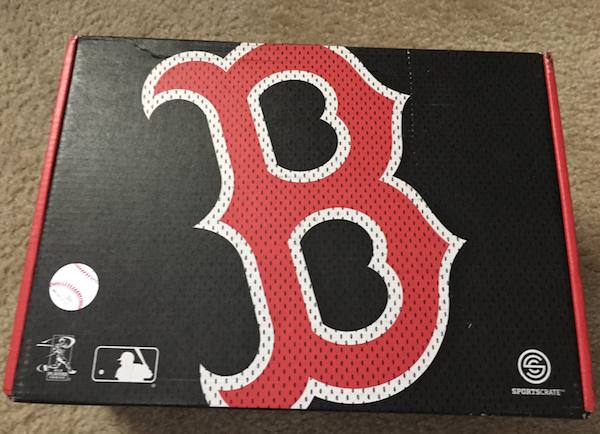 A few days ago I received my first Sports Crate. For those who don't know Sports crate is a new line of subscription products exclusively for baseball fans, marking Loot Crate's first foray into the world of sports fandom. With licenses from Major League Baseball and the Major League Baseball Players Association, Sports Crate is now the Exclusive Licensed Subscription Box of MLB.
With licenses from Major League Baseball and the Major League Baseball Players Association, Sports Crate is now the Exclusive Licensed Subscription Box of MLB. The new division of Loot Crate, Sports Crate will launch with 10 teams initially, providing fans of the Boston Red Sox, Chicago Cubs, Detroit Tigers, Kansas City Royals, Los Angeles Dodgers, New York Mets, New York Yankees, San Francisco Giants, St. Louis Cardinals and Texas Rangers with exclusive apparel, collectibles, experiences and more every month. Sports Crate will roll out additional teams later this year.
The monthly subscription service will feature exclusive team-focused products and VIP one-of-a-kind experiences. The first Sports Crate will feature a "Bringing the Heat" theme, stocked accordingly with a highly collectible, exclusive action figure of the respective team's starting pitcher, along with everything a fan needs to "bring it" on Opening Day.
Sports Crates are currently available on a first-come, first-serve basis and will be limited to ensure their collectability. For more information, please visit www.sportscrate.com or MLB.com. Fans can also visit the website to submit the team they'd like to see made available in the coming weeks and months.
Here is my unboxing of the first Red Sox Sports Crate.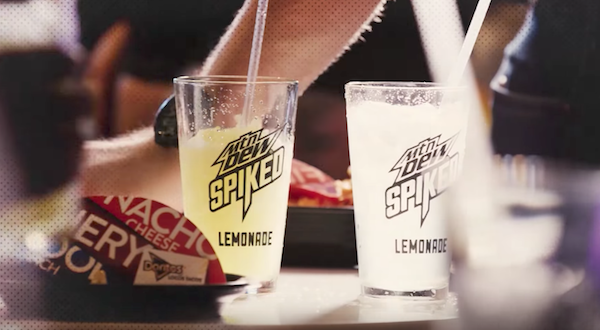 Let me just say that MTN Dew knows how to party. Don't believe me? Well check out what they did for some lucky people. MTN Dew had NBA star Devin Booker, rapper Mac Miller and hip hop icon Method Man hang out some some unsuspecting people to play zombie paintball  and race exotic cars in Las Vegas recently.
The zombie paintballing and exotic car driving activities were part of the summer experience hosted by Mtn Dew Spiked Lemonade and Taco Bell to show how Dew does summer. Along with Devin and Method Man, Mtn Dew and Taco Bell surprised 10 lucky fans with the ultimate trip to Las Vegas to celebrate the launch of the all-new Mtn Dew Spiked Lemonade – made with crushed lemons, real sugar, and a shot of prickly pear cactus juice – available on fountain and freeze at Taco Bell and at retailers nationwide.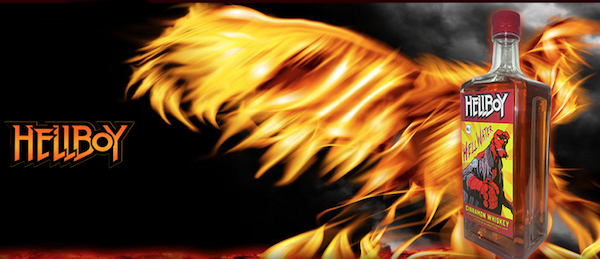 To all my fellow comic book geeks you need to check out some cool….or should I say some hot new whiskey. Based off of the Hellboy comic book series comes the first ever whiskey based on Mike Mignola's legendary Hellboy comic book character. It is from XXX Distillery LLC and Prestige Imports LLC. Hellboy Hell Water Cinnamon Whiskey is a craft distilled, small batch, naturally flavored cinnamon whiskey retailing for $19.99 for a 750ml bottle. The 66.6 proof Hellboy Hell Water Cinnamon Whiskey  is available nationally and can be ordered at www.hellboyhellwater.com.
"It's appropriate that Hellboy Hell Water Cinnamon Whiskey was made in the Smokey Mountains," said Dark Horse Comics Publisher Mike Richardson. "At 66.6 proof, Hellboy Hell Water packs a punch worthy of Mike Mignola's iconic creation."
Hellboy Hell Water is micro-distilled, hand bottled and styled in the old traditional process of making Southern Corn Whiskey. Old fashioned corn whiskey uses only the finest corn, natural ingredients, spring water, glassware and craftsmanship.
"We're very excited about the success and potential of our hand crafted whiskeys, especially that of Hellboy Hell Water Cinnamon Whiskey," said Teddy Jones, XXX Distillery, Sevierville, Tennessee. "At XXX Distillery of Tennessee, we take great pains to ensure the quality and taste of our products are second to none. If you put Hellboy Hell Water Cinnamon Whiskey up against any other, there's no comparison. It's the finest cinnamon whiskey on the market, period."
Since Mike Mignola's Hellboy first hit the stands in 1994, it has become a cultural sensation, racking up a dozen Eisner Awards and inspiring numerous spinoffs, from a novel line, to video games, to animated films and live action feature films. Hellboy has also inspired a draft ale, a wine and now Hellboy Hell Water Cinnamon Whiskey.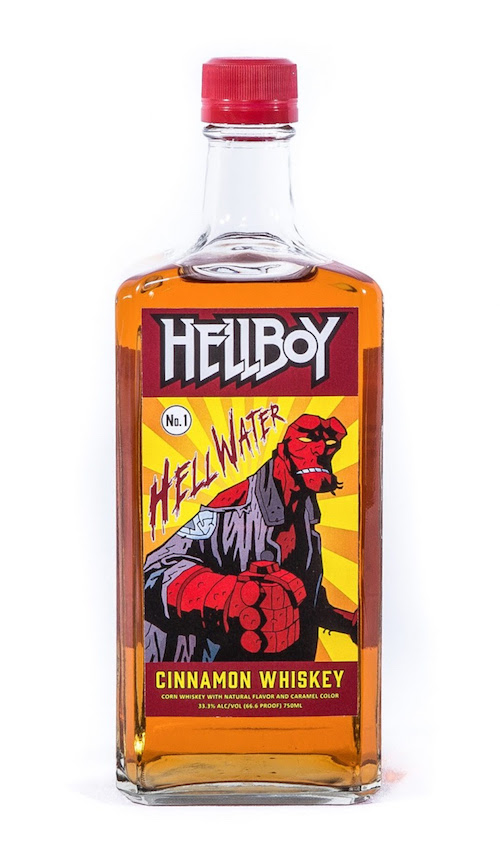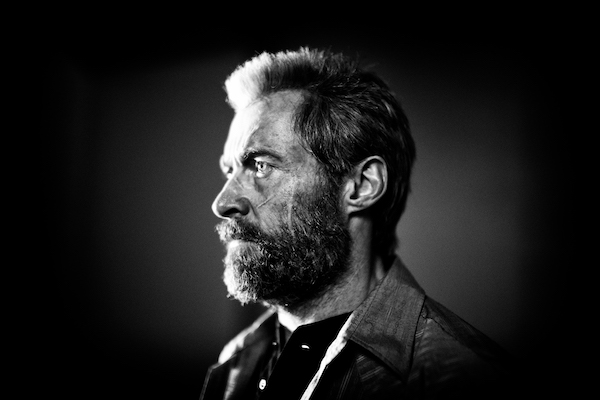 As a huge Wolverine fan it is sad to see Hugh Jackman hang up the role of the iconic character that he has brilliantly portrayed for several years. Yet in Logan I can say that Jackman delivers his best performance ever as Wolverine. There is pain, anger, humor, action, sadness and heart in Logan. Growing up Wolverine was and still is my favorite comic book character. Watching the evolution of him in the comics is one thing. Watching his character grow in film is another.
If you haven't seen Logan, well now is the time. Twentieth Century Fox Home Entertainment brings Hugh Jackman's celebrated seventeen-year run as Wolverine to a close when the box office phenomenon Logan arrives on Digital HD on May 16 and 4K Ultra HD and on Blu-ray and DVD May 23.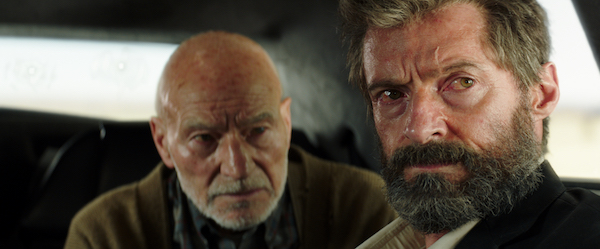 Touting an R-rating, allowing fans to finally see Logan's legendary berserk rage unleashed, Mangold brings a visceral and gritty realism to the story, based on one of Marvel Comics' most popular characters.
In the near future, a weary Logan (Hugh Jackman) cares for an ailing Professor X (Patrick Stewart) in a hideout on the Mexican border. But Logan's attempts to hide from the world and his legacy are upended when a young mutant (Dafne Keen) arrives, being pursued by dark forces.
In addition to nearly 90 minutes of original content, including deleted scenes and a behind-the-scenes documentary, the Blu-ray will also include Logan Noir, a black and white version of the film that gives the acclaimed story an all-new look.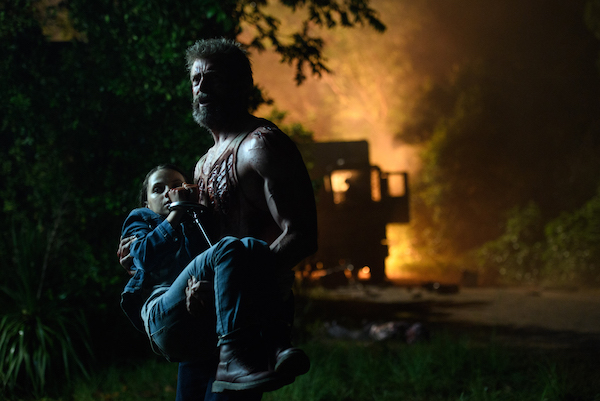 "During production of LOGAN I took many black and white photographs and noticed how striking and dramatic our gritty settings and characters appeared in monochrome," said Mangold. "The western and noir vibes of the film seemed to shine in the format and there was not a trace of modern comic hero movie sheen. Then, while editing, Fox and I started posting some of the black and white stills online and fans also began to respond enthusiastically, many hoping that they would get a chance to see the finished film in carefully timed, high contrast black and white. Well. Sometimes hope becomes reality."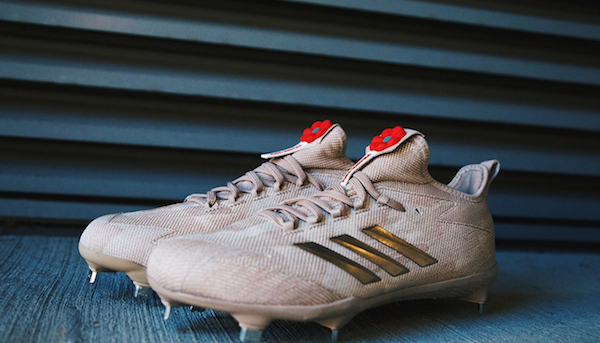 adidas Baseball just showcased a very cool new cleat. These shoes were unveiled today and it is the special edition adizero Afterburner Memorial Day cleats to pay homage and in remembrance of all those who have served in our country's armed forces.
Designed around a red silicone poppy flower with a ribbon that reads "Thank you," the 2017 adizero Afterburner Memorial Day cleats feature a military-themed splinter camo, woven canvas upper. The red poppy, also called the remembrance poppy, is often used commemorate military personnel. Additional detailing includes a pull tab on the back of the cleats that reads "Forever Honor" to memorialize those who've served our country, along with the iconic adidas three stripes highlighted in metallic bronze.
The 2017 adizero Afterburner, the lightest cleat in the game, is engineered with a lightweight, seamless SPRINTSKIN upper with zoned support and a reinforced abrasion toecap for lateral movements and sprints between the bases. Sculpted to be aerodynamic and wrap around the foot to provide a sock-like feel, the new TECHFIT breathable, compression bootie allows for flexibility and movement through the ankle, while an articulated heel helps deliver a lockdown sensation that makes the cleat feel like an extension of the foot for multidirectional movement and control.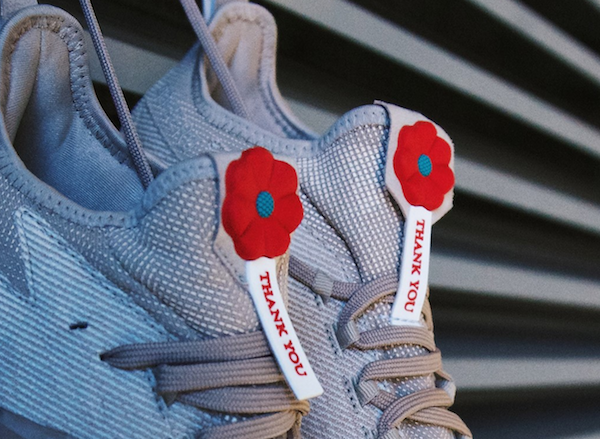 The U.S. military uniform inspired upper sits atop a full-length LITESTRIKE EVA midsole for increased cushioning and comfort. The Memorial Day cleats are powered by a matte khaki plate with PROTRAX cleat configuration that provides dynamic acceleration and traction.
The 2017 adizero Afterburner Memorial Day cleats will make their on-field debut on more than 100 #teamadidas baseball players this weekend and will be available starting today for $100 exclusively at adidas.com.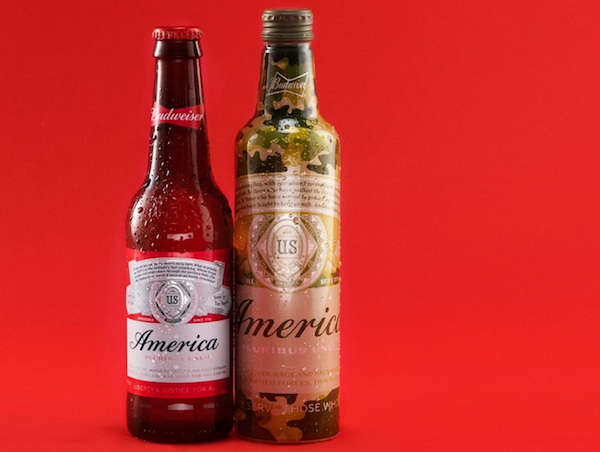 When you go out this Memorial Day weekend getting items for you BBQ make sure you pick up some Budweiser. Just in time for Memorial Day, Budweiser is revealing its goal of raising $1 Million for Folds of Honor –a non-profit organization that helps raise funds and provide educational scholarships to families of fallen and disabled soldiers – via America packaging sold this week.
Budweiser is extending its lineup of patriotic packaging this summer to feature America bottles and cans along with the introduction of new military-inspired Camouflage aluminums, both dedicated to the men and women of our Armed Forces.
Since 2011, Budweiser has donated a total of $11 million to Folds of Honor and this summer Budweiser is hoping to increase that figure by another $1 million. For every Budweiser America bottle and can sold this week in the lead-up to Memorial Day (May 22-29), a portion of the proceeds, up to $1 million, will benefit the non-profit organization.