Art Eddy III
This user hasn't shared any biographical information
Jabber/GTalk: Art Eddy III
Posts by Art Eddy III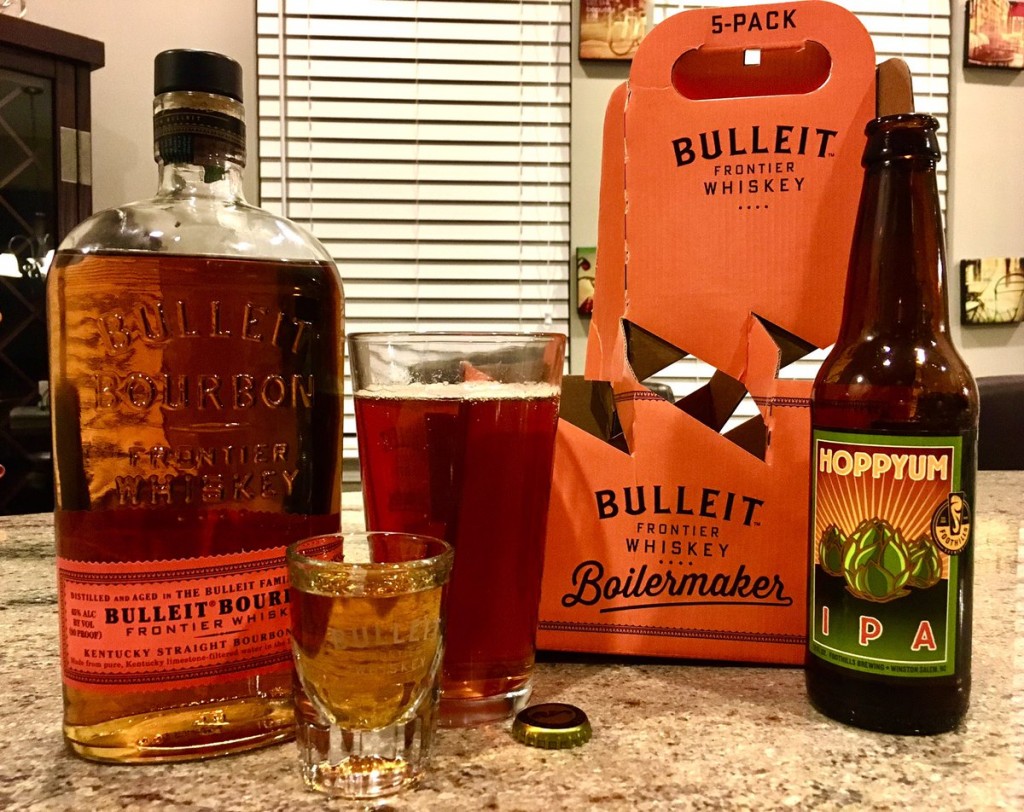 There are assignments as a writer that I gladly accept. One of them recently was when the fine folks over at Bulleit Bourbon asked me if I was interested in finding the right beer to pair with Bulleit to create the perfect Boilermaker.
Most of you know that a Boilermaker is created when you combine a cold beer with a shot of whiskey. There are few theories on when the Boilermaker was created. Some say that Boilermaker came to be in the 1800s when blue collar workers headed to the bar after a long shift and it is believed that the drink was named after the workers who built and maintained steam locomotives during that same time period.
Another idea is that the first Boilermaker was created when Richard Trevitchick and his friends celebrated after his steam powered vehicle made its first successful climb up his village's steepest hill on Christmas Eve in 1801.
No matter how the Boilermaker came to be the popularity of the Boilermaker is making a comeback. So with that notion Bulleit is asking for my help and yours as long as you are 21 years old or older to find the beer that when paired with any variety of Bulleit Bourbon will create the best Boilermaker.
Over the next few months I will be trying out a few local beers or maybe some national ones to see if I can find the best pairing. This month I am going with an IPA. The IPA is from Foothills Brewery in North Carolina. It is the Hoppyum IPA. This is IPA as Foothills says has nutty malts that lend a surprisingly sweet base to copious additions of tangerine-y Simcoe hops. Great aroma, superior taste, clean dry finish. It is the most popular beer and I thought I should give it a try with Bulleit.
As I poured the IPA into the glass I was looking forward to seeing what it would taste like with Bulleit Bourbon. I pour a shot of Bulleit into a shot glass and then dropped the glass into the beer. I picked up the glass and drank the whole thing.
I was really happy with the taste. The two complemented each other well. It was a strong first entry into the quest for the perfect Boilermaker. I would say that this one had a score of 7.5 out of ten.
What is your pairing? Below is the recipe you can use. Let me know which beer you used with Bulleit. I'm always looking for some good suggestions.
Boilermaker
1 oz. Bulleit (Bourbon, Rye or 10-Year-Old)
6 oz. Beer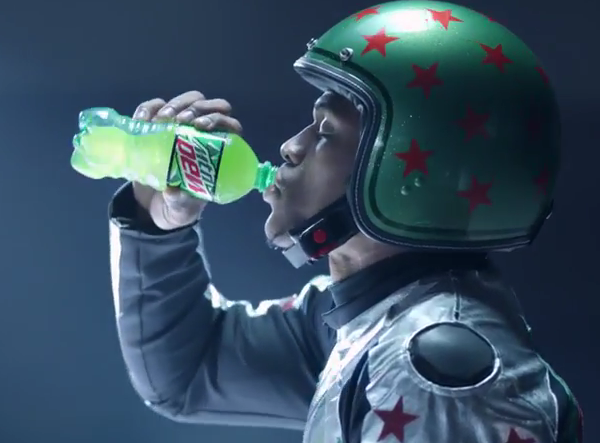 Last weekend we saw Russell Westbrook's former teammate Kevin Durant come back to Oklahoma City. Durant and his new team the Golden State Warriors won the game, but Westbrook can hold his head up high because he is still paving his own way.
There is a new video featuring DEW partner and MVP candidate Russell Westbrook. In Don't Do They, Russell and DEW challenge 'they,' instigating a culture that pushes boundaries and encourages people to "do you."
Westbrook is an athlete who constantly challenges the status quo, inspiring individuality. In Don't Do They, Russell truly embodies what it means to Do the DEW. The new ad also coincides with DEW's launch of overall plans for NBA All Star 2017 in New Orleans.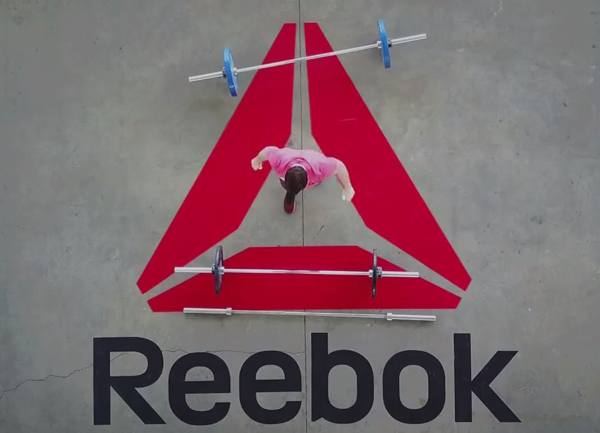 What did you do today? If you feel that you are having a productive day you should check out the latest video from Reebok. Powered by the brand's newest functional training shoe, the Nano 7, Reebok gathered special guests and athletes around the world to break 44 of the top fitness-based GUINNESS WORLD RECORDS titles in just 24 hours. The global, record-shattering event showcased the versatility of the Nano 7, which has broken more world records than any other shoe on the globe.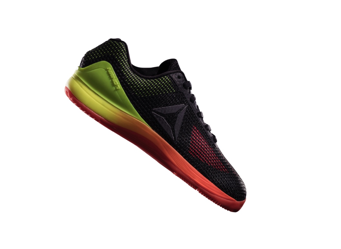 Reebok athletes, brand partners and excited volunteers descended on London, Sydney, L.A. and New York last week in attempt to break an unprecedented amount of fitness-based records all in one built-for-anything shoe. Attempts ranged from 10-year old Milla Star trying for the most burpees in one minute to Eirik Lundstein attempting the most barbell backflips in 1 minute with 20kgs. Notable athletes and participants in the attempts included:
Max Greenfield – Actor
Annie Thorisdottir – CrossFit Athlete & 2x CrossFit Games Champion
Milla Star – 10 year old fitness phenom
Logan Aldridge – Adaptive athlete and CrossFit Coach
Dan Bailey – CrossFit Athlete & 5x CF Games Competitor
Scott Panchik – CrossFit Athlete and 5x CF Games Competitor
Rob Forte – CrossFit Athlete and 6x CF Games Competitor
Kara Webb – CrossFit Athlete and 5x CF Games Competitor
Camille Leblanc-Bazinet – CrossFit Athlete and former CF Games Champion
Of the dozens of attempts, 44 official records were shattered – a record-breaking accomplishment in itself.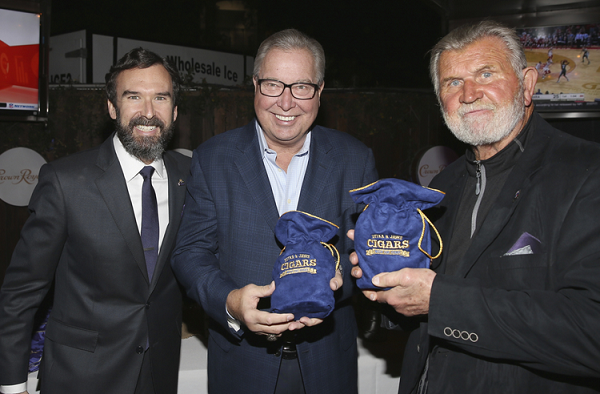 One of the reasons that I am a fan of Crown Royal is because of the work they do to help support the troops. Last weekend a star-studded list of former and current professional football players attended the Ditka & Jaws Cigars with the Stars party. As the premier spirit of the event, Crown Royal hosted a bag stuffing where attendees were able to pack CAMO bags for troops overseas as well as write personalized notes showing their appreciation. From former NFL linebacker Ray Lewis to current head coach Ron Rivera, athletes had the chance to give back to our service men and women.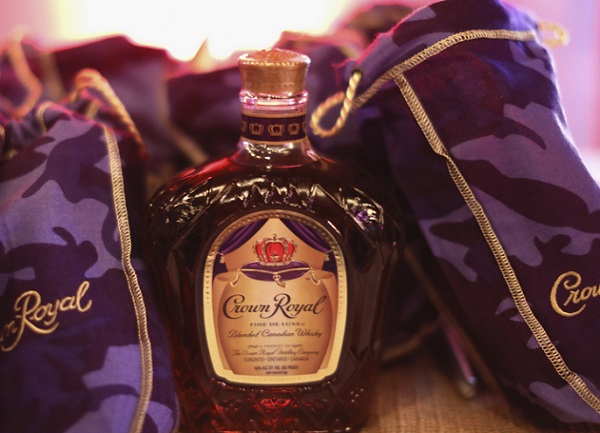 Some of the drinks at the party are ones that you can make at home and enjoy responsibly.
Vanilla Mule
1.5 oz. Crown Royal Vanilla
. 75 oz. Fresh Lime Juice
3 oz. Ginger Beer
1 Lime Wedge
Directions: Combine Crown Royal Vanilla and lime juice in a shaker and add ice. Shake well and strain in glass over fresh ice. Top with ginger beer and garnish with lime wedge.
Northern Harvest Rye Manhattan
1.5 oz. Crown Royal Northern Harvest Rye
.5 oz. Sweet Vermouth
2 Dashes Real Bitters
Luxador Cherries
Directions: Combine all ingredients in a mixing glass, add ice and stir until chilled. Strain into cocktail glass and garnish.
Deluxe Old Fashioned
1.5 oz. Crown Royal Deluxe
.25 oz. Simple Syrup
1-3 Dashes Bitters
1 Orange Peel
Directions: Combine all ingredients in a mixing glass with ice and stir until chilled. Strain into a rocks glass over fresh ice and garnish with orange peel.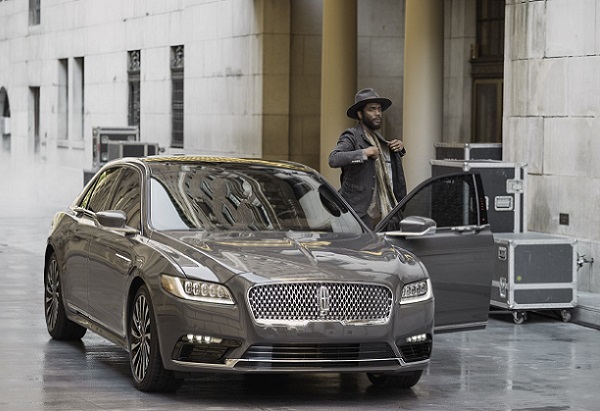 Lincoln Motor Company is always looking for the next thing that will push their cars to a whole new level. They look at all aspects of their car designs. They even care about music. There's just something about music. Something universal, but also personal. It can transport listeners back to the moment they first heard the notes of a favorite song come to life. Sound leaves behind such an imprint, it can linger for a lifetime. By creating a sonic profile of all the sounds and noises we have ever heard, our brains are able to recall moments that span the emotional spectrum; sounds that remind us of all the selves we've ever been and all those that we aspire to be.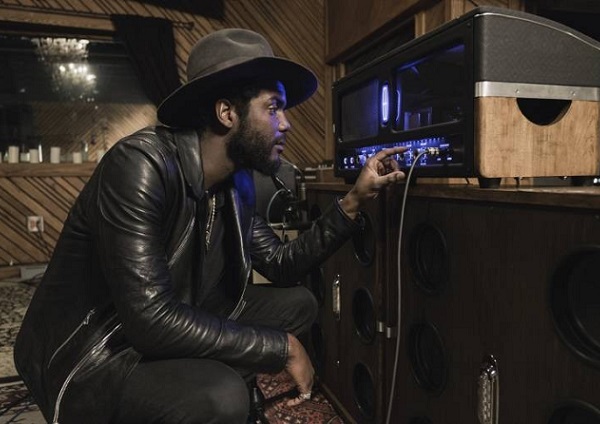 And that's why The Lincoln Motor Company is dedicated to creating unforgettable sound experiences — so dedicated, in fact, that we designed the cabin of the new 2017 Lincoln Continental around the 19 speakers of the Revel audio system to foster an incredible listener experience.
But they didn't stop there. Determined to create a one-of-a-kind sound experience celebrating talent across the auditory spectrum, we called in some outside experts: virtuoso musician Gary Clark Jr. and Ben Fargen, a renowned amp builder who designs equipment for individualized sound. The task: build a custom amp designed to accommodate Gary's impressive range, in celebration of the power of sound, in collaboration with the team at Revel.


If you are looking for something new to give your Valentine's date next week why not a different type of kiss. SMIRNOFF has two flavorful recipes that put some unique style of cocktails in your hands. Using two of their best-selling vodka flavors, SMIRNOFF Kissed Caramel and SMIRNOFF Raspberry you will be able to create some memorable Valentine's Day treats.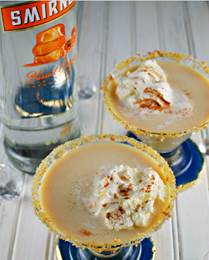 Cupid's Kiss Martini
Ingredients:
1/4 cup Turbinado sugar
Caramel Sauce
3 ounces Smirnoff Kissed Caramel Vodka
3 ounces Horchata
3 ounces Cream
Whipped Cream & Ground Cinnamon for garnish
In a cocktail shaker, mix ice, Smirnoff Kissed Caramel Vodka, Horchata, and Cream. Shake and strain into a rimmed glass. Garnish with Whipped Cream & Ground Cinnamon. This recipe serves 2.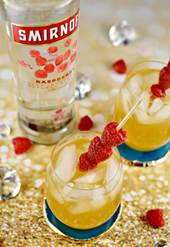 Raspberry Kisses
Ingredients:
3 ounces Smirnoff Raspberry Vodka
1 ounce Limoncello
6 ounces Passion Fruit Juice
Fresh Raspberries for garnish
In a cocktail shaker, mix ice, Smirnoff Raspberry Vodka, Limoncello, and Passion Fruit Juice. Shake and strain into a glass over ice. Garnish with fresh raspberries. This recipe serves 2.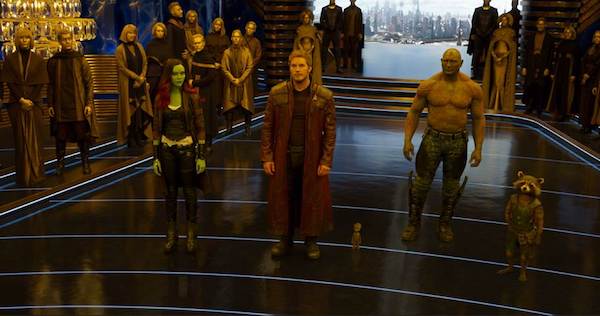 All of your favorite Guardians are back for the sequel to the Guardians of the Galaxy film franchise. During the game on Sunday Marvel showcased the latest trailer. There are a few new characters and the one you know and love are back as well. The film comes out on May 5th and I can't wait to check this one out!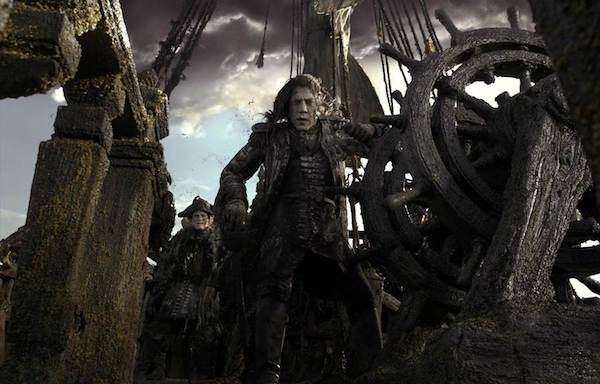 Did you see the trailer for latest Pirates of the Caribbean film? Johnny Depp returns to the big screen as the iconic, swashbuckling anti-hero Jack Sparrow in the all-new "Pirates of the Caribbean: Dead Men Tell No Tales." The rip-roaring adventure finds down-on-his-luck Captain Jack feeling the winds of ill-fortune blowing strongly his way when deadly ghost sailors, led by the terrifying Captain Salazar, escape from the Devil's Triangle bent on killing every pirate at sea—notably Jack. Jack's only hope of survival lies in the legendary Trident of Poseidon, but to find it he must forge an uneasy alliance with Carina Smyth, a brilliant and beautiful astronomer, and Henry, a headstrong young sailor in the Royal Navy. At the helm of the Dying Gull, his pitifully small and shabby ship, Captain Jack seeks not only to reverse his recent spate of ill fortune, but to save his very life from the most formidable and malicious foe he has ever faced.
"Pirates of the Caribbean: Dead Men Tell No Tales" also stars Kevin R. McNally as Joshamee Gibbs, Golshifteh Farahani as the sea-witch Shansa, Stephen Graham as Scrum, David Wenham as Scarfield and Geoffrey Rush as Captain Hector Barbossa.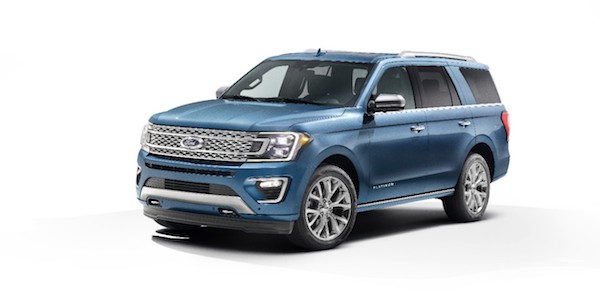 Ford just released some exciting news in regards to the Ford Expedition. There is a ton of new upgrades on this new model. The latest Ford Expedition is the smartest, most capable and most adaptable Expedition ever. It provides families generous space, connectivity and smart new technology for their next adventures. There is flexible seating and storage solutions that include second-row tip-and-slide seating that provides easy access to the third row even when child seats are installed; new, more powerful 3.5-liter EcoBoost engine and class-exclusive 10-speed automatic transmission are expected to deliver the best towing capability of any full-size SUV.
Here is a list of other fantastic features.
Wireless charging; Expedition is Ford's first vehicle to feature this system, which allows customers to place compatible mobile devices on an integrated charging pad conveniently located in the front center console. Wi-Fi hotspot supports as many as 10 devices at once, up to 50 feet away from the vehicle.
Dual-headrest rear seat entertainment system provides a next-generation video experience that allows passengers to view their home cable programming on either of two video screens or hand-held devices. SYNC® 3, with both Apple CarPlay™ and Android Auto™ capability, allows drivers to stay connected on the move. SYNC Connect lets owners connect with the vehicle remotely using FordPass® to start, lock, unlock and locate their vehicle from anywhere, while also allowing access to important vehicle diagnostic information.
Power for passengers in every row, with four 12-volt power points, six USB chargers and a 110-volt power outlet that lets passengers stay charged and connected.12-speaker B&O PLAY premium audio system perfected by acoustic engineers for a sound experience even audiophiles will appreciate. Advanced cargo manager with an adjustable shelf behind the third row lets owners create a storage space customized to whatever they're hauling; even when parked on a hill, cargo won't roll out the back of Expedition when the liftgate is opened. Panoramic Vista Roof spans two rows, a feature not offered by any competitor.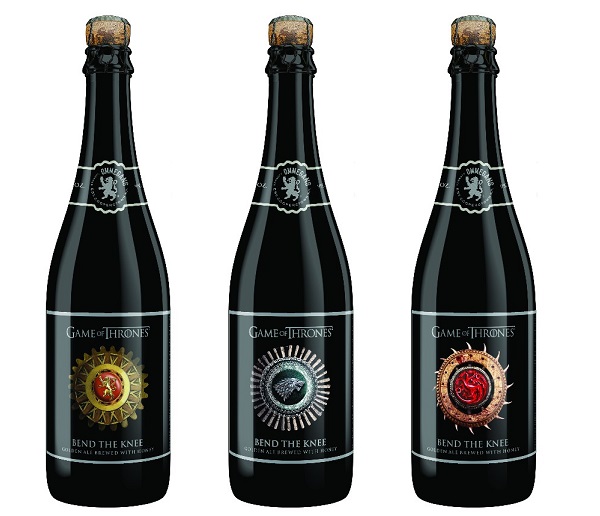 What happens when you combine great beer from Ommegang and the hit show Game of Thrones? Good things happen….good things. To commemorate the coming mêlée in the Emmy® Award-winning show's epic seventh season, Brewery Ommegang and HBO Global Licensing are excited to announce a new beer in their collaborative series: Bend the Knee Golden Ale.
Paying homage to the struggle for control of the Seven Kingdoms, Bend the Knee will be available on draft and in a series of three collectible 750ml bottles, all finished in matte black and adorned with one of the three Great House sigils: Stark, Targaryen, or Lannister. The beer clocks in at 9.0% ABV and bears a suggested retail price of $10.99 per bottle. And while the show's return date has yet to be announced, fans can mark their calendars for the official nationwide release of the beer, which will be on shelves around Memorial Day.
Bend the Knee is brewed with pils malt and flaked oats and hopped with Saaz, Bravo, and Styrian Golding hops. It pours a golden hue with a large, frothy head. Both the aroma and flavor mix maltiness and citrus from the hops, while Ommegang's signature house yeast produces prominent fruitiness. Wildflower honey added during fermentation provides light sweetness to the beer, which finishes dry and with firm hop bitterness.
Fit for any feast table, Bend the Knee's clean and balanced flavor and effervescent carbonation make it a fine pairing for a variety of foods including seafood and shellfish, roasted or grilled chicken, grilled steaks, and aged Swiss-style cheeses.