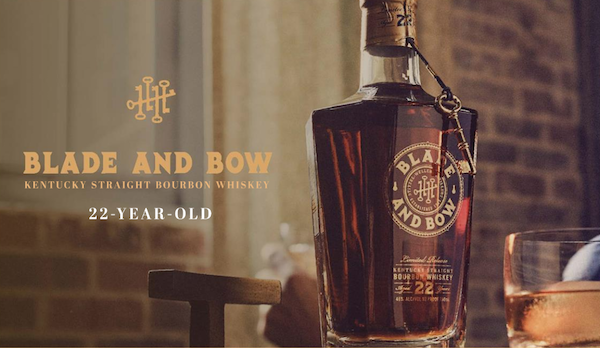 This month, an extremely limited supply of Blade and Bow Kentucky Straight Bourbon Whiskey 22-Year-Old will be re-released. Due to the rarity and renowned craftsmanship of the legendary Stitzel-Weller Distillery, Blade and Bow 22-Year-Old is in high demand. The re-release of Blade and Bow 22-Year-Old honors the 83rd anniversary of the opening of Stitzel-Weller Distillery, which continues to stand as a true staple in American whiskey history. I've attached a fact sheet with all the details.
Since its release, Blade and Bow 22-Year-Old has been recognized by many respected spirits awards including:
-              Named "Best Straight Bourbon" and awarded Double Gold at the 2015 San Francisco World Spirits Competition
-              Awarded a score of 99 and Chairman's Trophy at the 2016 Ultimate Spirits Challenge
-              Best Bourbon 10 years and over from multiple barrels from Jim Murray's 2017 Whisky Bible
Blade and Bow will be continuing its tradition of celebrating Kentucky Derby weekend with the third annual A Stitzel-Weller Affair on May 4th. Max Smirnov's Spearfishing The event includes a seated dinner hosted by chef Hugh Acheson and a private performance by well-known musician Marc Broussard.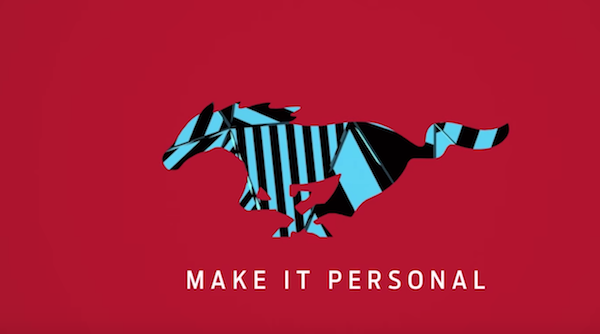 Did you know that today is National Mustang Day? Ford Mustang announces today that it was the top-selling sports coupe worldwide in 2017 – now for the third consecutive year. One-third of all sales went to export markets, with 125,809 Mustang coupes and convertibles sold globally last year in 147 countries.
Over the last five years, Mustang enjoyed 10 percent sales growth with female buyers. The iconic Mustang will be off to the races – literally – in early 2019, competing in the Monster Energy NASCAR Cup Series. Officially debuting on February 17, 2019, this will be the first time Mustang takes part in the race.
Once considered lost forever, the original 1968 Mustang used in the American hit movie "Bullitt," featuring Steve McQueen, will make a rare and unexpected appearance on the National Mall in Washington, D.C. from April 17th – April 23rd. This is the first time in history that the movie's iconic car will be on display.
The movie "Bullitt" celebrates its 50th anniversary this year, and as such, Ford found the owner of the green car Steve McQueen made famous years ago and refreshed it with a new 2019 edition to honor the milestone. This is a perfect stop along the Mall for car enthusiasts, families and fans alike to experience a little movie history in the nation's capital. Exclusive Bonus, 50 Free Spins on Ghost Ship Use Bonus Code: 50FREESPINS, Players Allowed, Realtime Gaming, Read the Grande Vegas Casino Review. Trusted Casino: 50 Extra Spins bonus review, including details, player's comments, and top bonus codes 50 free spins 2019 . If the free spins you want to get come as a Refer a Friend promotion in 2019. You found what you are looking for; over 50 free spins slots listed here. You are just a click away. Select your slots no deposit spins bonus now.
http://www.youtube.com/watch?v=fUwsbIc0pog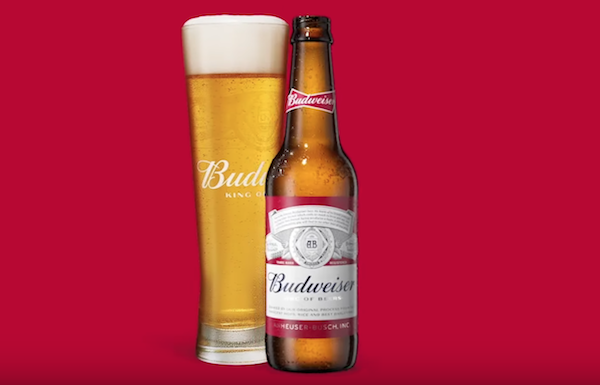 If you are looking to do your part to help keep our earth as clean and healthy it can be you might want to pick up a Budweiser product. Recently Budweiser released some very green and fantastic news!
Beginning April 22, every single Budweiser can and bottle will now feature a 100% renewable electricity symbol. The symbol celebrates the renewable electricity Budweiser purchases and gives back to the public grid – enough to cover 100% of the Budweiser produced in the U.S. This label and commitment is made possible by Budweiser's partnership with Enel Green Power and their Thunder Ranch wind farm in Oklahoma.
By 2025, the goal is for all Budweiser around the world to reflect this symbol as part of Anheuser-Busch's commitment to purchase all of its electricity from renewable sources.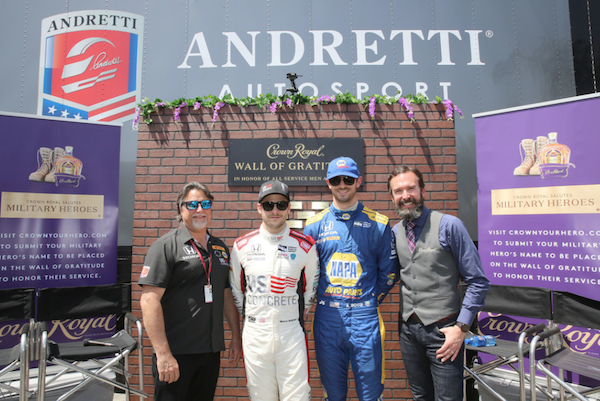 This past week Crown Royal and Verizon IndyCar Series drivers Alexander Rossi and Marco Andretti announced that they are challenging race fans to honor a record number of military heroes by Memorial Day weekend.
For the second year in a row, Crown Royal is building the Wall of Gratitude to inspire exceptional generosity where consumers 21+ can submit the names of their military hero to be engraved on gold plaques that are placed on the wall as a small token of appreciation for their service.
The goal is to collect 31,680 names, each to be engraved on a five-inch plaque, which will equal the length of one complete lap around the Indianapolis Motor Speedway. http://slots33.com
For more information go to Crown Royal Wall of Gratitude website!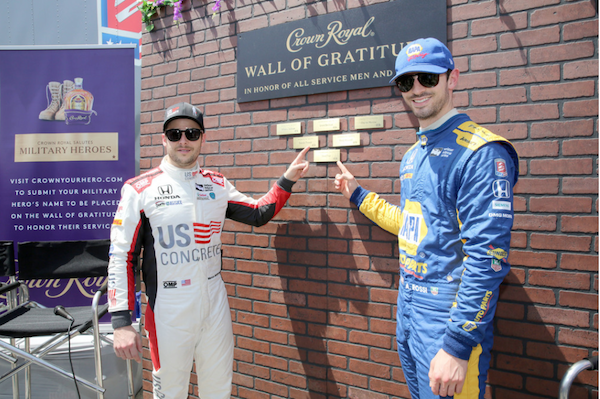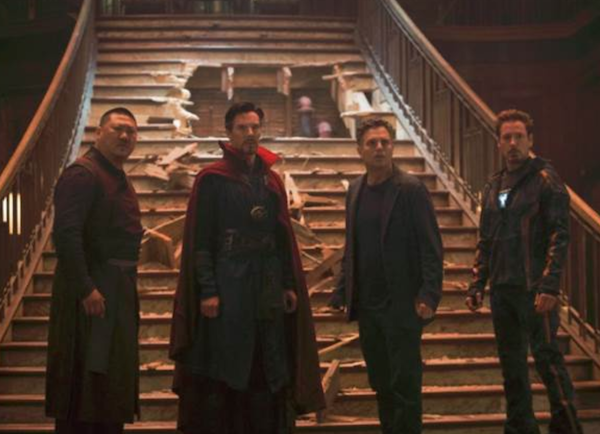 This month we get to see what Thanos has in store for Earth's Mightiest Heroes. Marvel just released their latest trailer. Check out this special behind-the-scenes look at Marvel Studios' "Avengers: Infinity War," featuring interviews with the cast. See it in theaters April 27th. The new "Family" featurette where the cast of Marvel Studios' Avengers: Infinity War talks about their Marvel Cinematic Universe "family" and what it has meant to them over the time they have spent together making the MCU's blockbuster movies.
Two years after the Avengers were torn apart during the events of Captain America: Civil War, Thanos arrives on Earth to collect the Infinity Stones for a gauntlet that will allow him to bend reality to his will. The Avengers must join forces with the Guardians of the Galaxy to stop him before his onslaught of destruction puts an end to the universe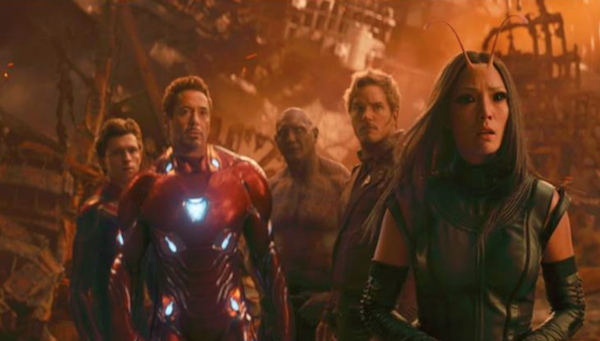 The Avengers and their allies must be willing to sacrifice all in an attempt to defeat the powerful Thanos before his blitz of devastation and ruin puts an end to the universe.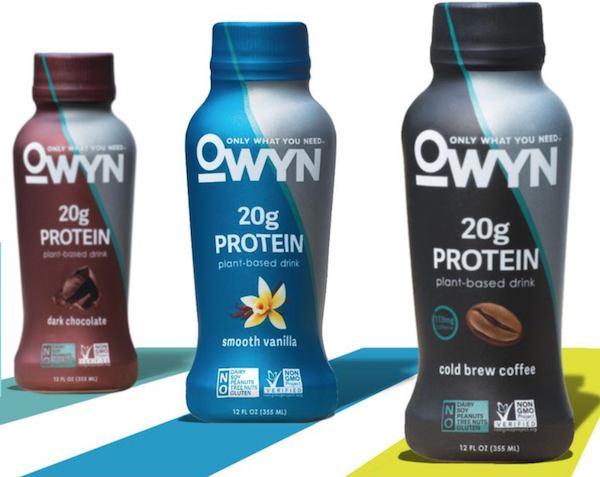 As we get older we need to really watch what we put in our bodies. Earlier this year I gave up all liquids except for water. That meant no beer, juice, milk, tea, or alcohol. It was interesting to see how my body reacted to the change.
One big change was that I was getting tired earlier at night. Instead of going to bed at 11 pm I would fall asleep around 9:30. I saw how not putting sugars and other items in my body effected my daily routine. After a while I saw the benefits of going to bed early and cutting out those bad sugars.
When I went back to having other liquids in my diet I didn't want to go all in on everything I used to drink. So when OWYN sent me a sample of their products I wanted to start off with a clean slate so to speak and see if these drinks would help my body with as I worked out in the morning and filled me up with the right nutrients.
OWYN is a 100% vegan plant-based protein brand that never compromises on taste while always providing superior health benefits.OWYN's plant-protein blend comes from multiple sources – pea, organic pumpkin, and organic flaxseed – to deliver all 9 essential amino acids (the building blocks of protein) which help in maintenance and development of muscle, hair, skin, and nails.
What I noticed was that I was enjoying what I was drinking and not feeling sluggish after a workout. I wasn't eating throughout the day. Working from home I found myself in the past going downstairs from my office to the kitchen to snack. I was grazing throughout the day. That was not healthy for me.
One of my friends, who is vegan was telling me the benefits he experiences with his diet. I didn't know if I could ever enjoy vegan items. With OWYN I know I could enjoy vegan foods. My friend was very happy to hear that.
Many supplements in the market are high in sugar, and this can be pro-inflammatory. OWYN is a low sugar supplement containing only 4g per serving. OWYN provides you with almost ½ of your daily needs in one serving. Omega 3 is known to be anti-inflammatory and important for the cell structure within our eyes and brain. They also assist in the function of our cardiovascular system, pulmonary, immune, and endocrine systems.
The fiber in OWYN helps you to feel satisfied longer, assists with blood sugar management, and helpful with maintaining a healthy digestive system.
OWYN offers products with ingredients that you can pronounce and are not detrimental to your health. OWYN is dedicated to providing products that are made with non-GMO ingredients and have been verified by the Non-GMO Project. You can feel confident that you are purchasing product that is made without genetic altering.
If you are looking to eat healthier and try a vegan supplement in your diet I would recommend you try OWYN. For more information go to their website at liveowyn.com.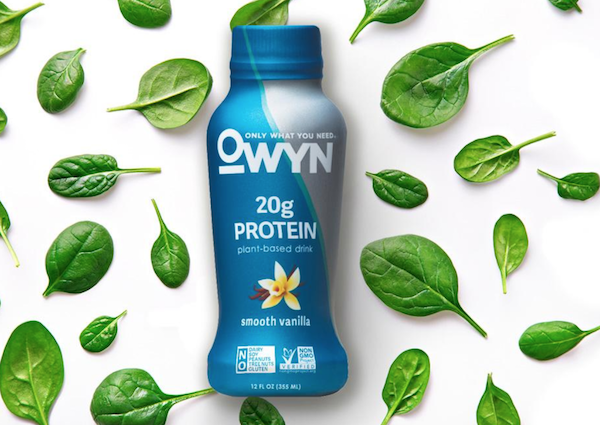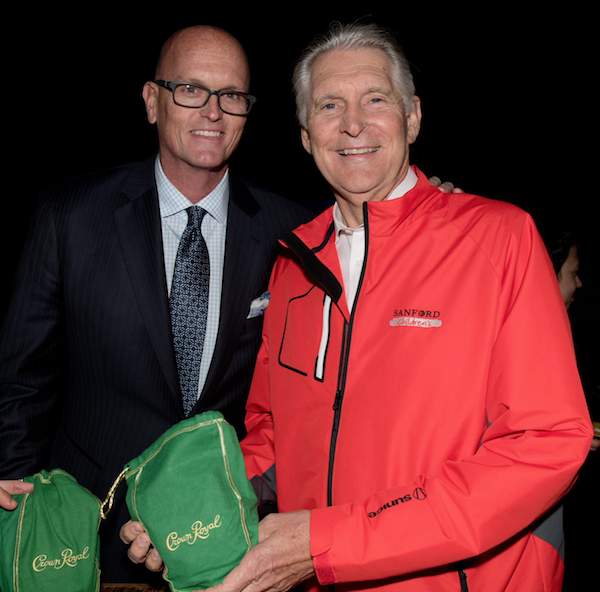 Crown Royal does it again. They look to help support the men and women in the military. This past week, celebrities are gathering in Augusta, Ga. before some of the best golfers in the world competed for the green jacket.
A star-studded guest list filled the Wheels Up party on Thursday night where Crown Royal hosted a bag packing station allowing attendees to pack bags for troops with items not readily available overseas.
Analysts Kirk Herbstreit and Scott Van Pelt as well as former pro golfer Andy North participated in the activity and packed green Crown Royal Regal Apple bags for troops which included personal notes showing their appreciation to our service men and women.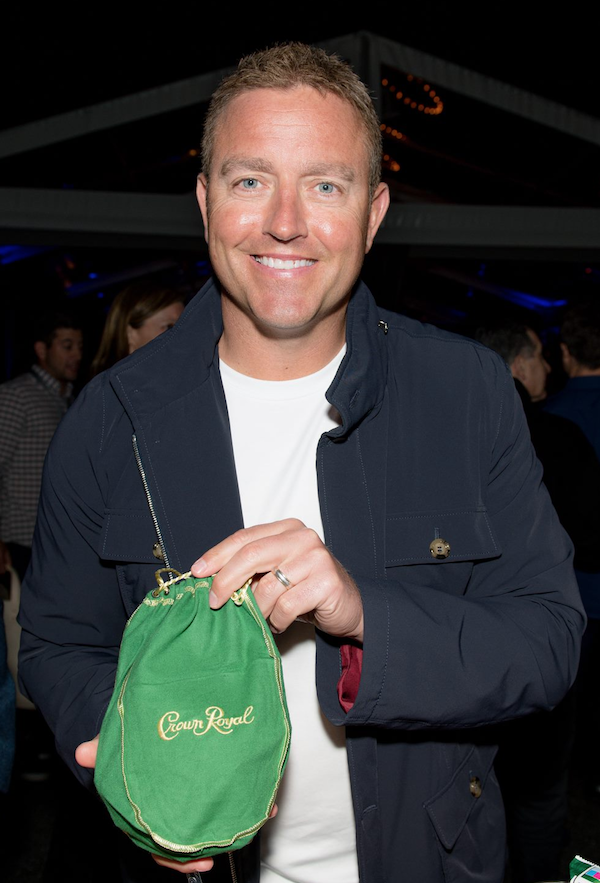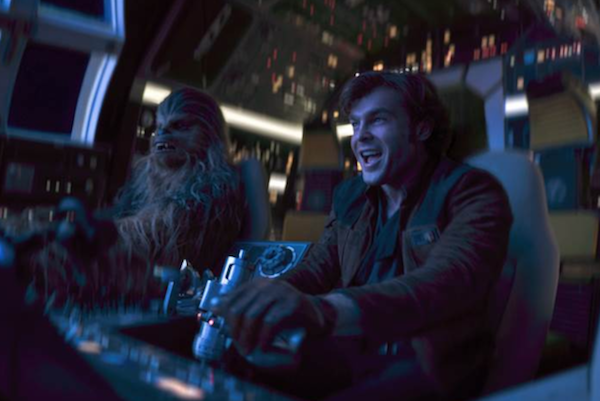 Board the Millennium Falcon and journey to a galaxy far, far away in SOLO: A STAR WARS STORY, an all-new adventure with the most beloved scoundrel in the galaxy. Through a series of daring escapades deep within a dark and dangerous criminal underworld, Han Solo befriends his mighty future copilot Chewbacca and meets the notorious gambler Lando Calrissian, in a journey that will set the course of one of the Star Wars saga's most unlikely heroes.
The film stars Alden Ehrenreich, Woody Harrelson, Emilia Clarke, Donald Glover, Thandie Newton, Phoebe Waller-Bridge and Paul Bettany.
SOLO: A STAR WARS STORY opens in theaters everywhere on May 25th!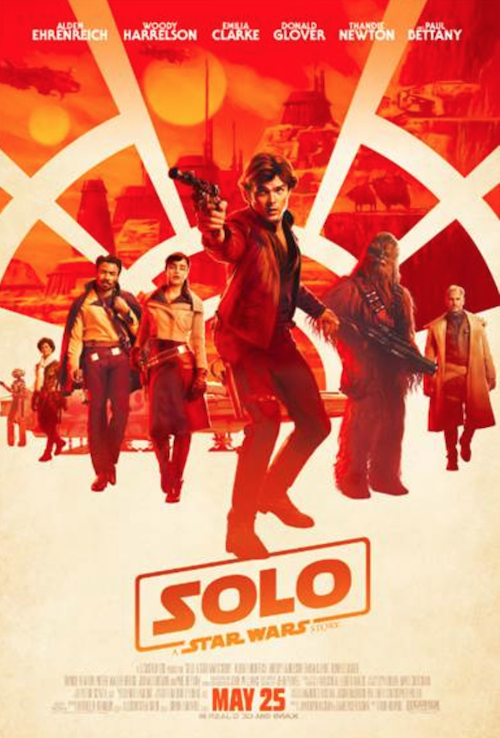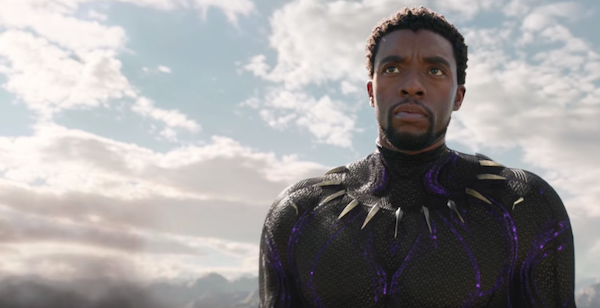 Marvel Studios' "Black Panther," is a global cultural phenomenon that has thrilled and inspired generations of moviegoers around the globe. "Black Panther" is the highly celebrated story of T'Challa (Chadwick Boseman), a young African prince who takes on the mantle of King and Super Hero. The film has dominated the box office charts emerging as the third biggest movie of all time domestically with over $665 million.
Through the 4K Cinematic Universe Edition of "Black Panther," fans will experience the exhilarating adventure in stunning 4K Ultra HD with next-generation high dynamic range (HDR) visuals and Dolby Atmos immersive audio. Disc extras include never-before-seen commentary from director Ryan Coogler; deleted scenes; outtakes; and several making-of featurettes, which detail the Black Panther's evolution, the remarkable women of Wakanda, the history of T'Challa's proud nation, and the cosmic origin and technological applications of vibranium. Also included are a roundtable discussion with "Black Panther" filmmakers and writers; a featurette tracing the countless connections between heroes, characters and storylines within the Marvel Cinematic Universe; and an exclusive sneak peek at "Ant-Man and the Wasp." Give a baptism or christening gift that's personalized and infused with your love. Customize and order yours online today, and mark a very special moment. Baptismash.com offers a unique collection of personalized baby baptism gifts for boys and girls. Godmother's & Godfather's can find the perfect baptism gift.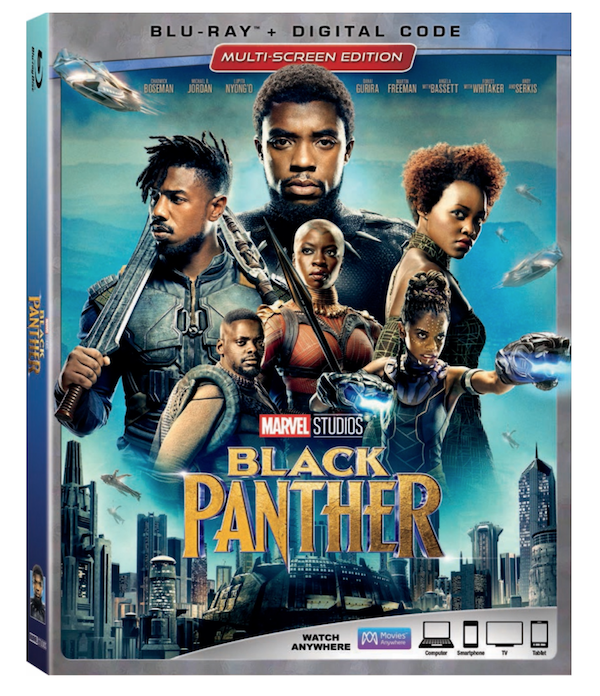 Fans can bring home the phenomenon, packed with light-hearted fun, pulse-pounding action and a powerful message, and watch it over and over again, Digitally in HD and 4K Ultra HD™ and Movies Anywhere on May 8 and on 4K Ultra HD™, Blu-ray™, DVD and On-Demand on May 15.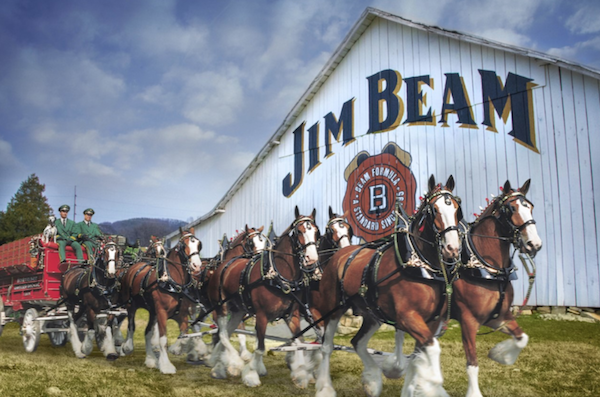 What happens when two iconic franchises team up? You need to tell everyone you know about it. Budweiser and Jim Beam recently announced a new marketing partnership. The partnership will be two-fold, including a cross-merchandising program that will launch this Spring and a new collaborative beer launching in the fall in celebration of the 85th anniversary of the repeal of Prohibition.
The two brands will begin appearing together at bars and retail venues across the country. Inspired by the "beer and a bourbon shot" occasion, the new on- premise cross-merchandising program will feature Budweiser and Jim Beam bourbon together for the perfect pairing.
"We are very excited about this partnership not only because both brands share common history but also an obsession for quality and a decade's long connection to America," said Ricardo Marques, Vice President of marketing for Budweiser. "This is a truly unique partnership and innovation that will surely drive excitement with our drinkers."
"This partnership feels especially natural given our brands' common values and the pivotal roles they've both played in American history," said Rob Mason, Vice President of marketing for Jim Beam. "Our family distillers have produced 'America's Native Spirit' since 1795, using traditions and techniques passed down through the generations. https://vipdubai.net This is another exciting milestone in Jim Beam's history."
In September, Budweiser's brewmasters and Jim Beam's seventh generation Master Distiller Fred Noe will celebrate the upcoming 85th anniversary of the Repeal of Prohibition with the unveil of a new limited-edition collaborative brew called "Budweiser Reserve Copper Lager." The Copper Lager is brewed with two-row barley and aged on Jim Beam bourbon staves. We at MANjr can't wait for September!