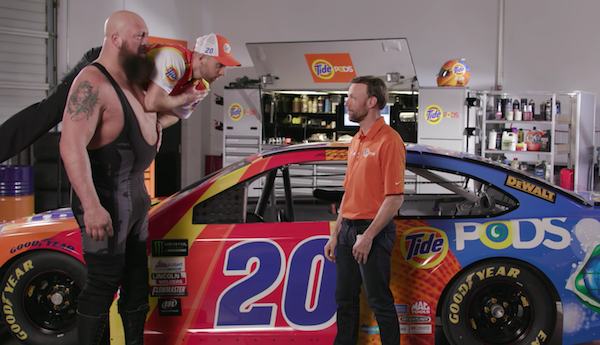 As NASCAR driver Matt Kenseth and the other drivers prepare for this weekend's race in Phoenix an unexpected visitor stops by. WWE Superstar The Big Show has a few questions for Matt and he pit crew. Matt helps The Big Show by showcasing the power of Kenseth's No. 20 Tide PODS Toyota Camry that will debut at Phoenix International Raceway this weekend.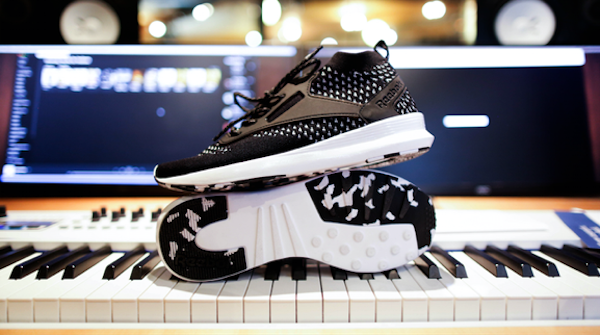 Tomorrow you will be able to pick up a shoe that rapper Future says, "The Zoku Runner is about evolution, moving forwards…that's what I look to do creatively."
Reebok Classic will launch the latest evolution of the Zoku Runner through the launch of the Reebok Classic Zoku Runner x Freebandz, representing the first collaboration for this new sneaker style. Reebok Classic's new contemporary silhouette, the Zoku Runner first debuted on March 2nd in London with a performance from Future at the famed Village Underground. The sneaker features the brand new ultraknit technology from Reebok, a method of knitting fused yarn to create a flexible and breathable sock-like upper that retains its shape while reducing material waste. The Zoku Runner also features DMX Foam technology, a cushioning compound that dramatically reduces weight where it matters.
The Reebok Classic Zoku Runner x Freebandz sneaker was designed with help from Future and the team on his Freebandz label. The sneaker features a two-tone black & white ultraknit upper with matching laces, reflective heel cage overlays embossed with 'Reebok' on the left shoe and 'Freebandz' on the right one, and a black & white marbled outsole with a glossy white midsole. Completing the design are Freebandz branding details on the sockliner, heel webbing, and collar.
The Reebok Classic Zoku Runner x Freebandz sneaker retails for $115 USD is available at reebok.com/us/zoku_runner and select retailers worldwide tomorrow.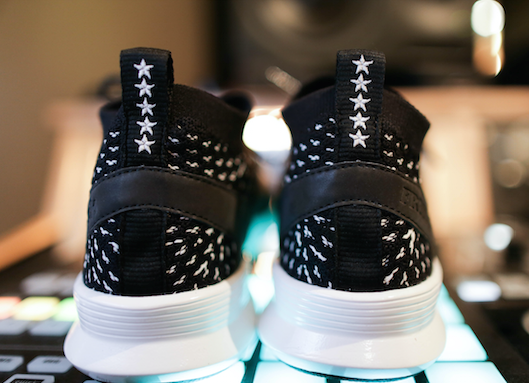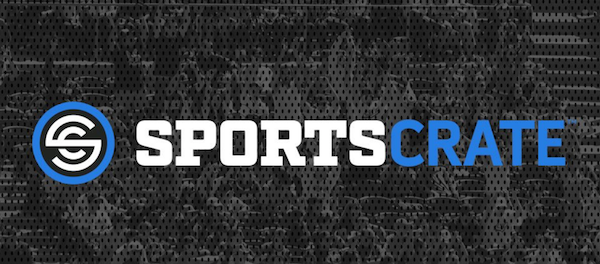 By now you have seen my reviews of the original Loot Crate boxes that come every month. These boxes are filled with awesome goodies. Each month I am amazed to see how unique the items are and love displaying them in my office. So when I heard the news today that Loot Crate is going to do a MLB sports crate I was super excited.
With licenses from Major League Baseball and the Major League Baseball Players Association, Sports Crate is now the Exclusive Licensed Subscription Box of MLB. The new division of Loot Crate, Sports Crate will launch with 10 teams initially, providing fans of the Boston Red Sox, Chicago Cubs, Detroit Tigers, Kansas City Royals, Los Angeles Dodgers, New York Mets, New York Yankees, San Francisco Giants, St. Louis Cardinals and Texas Rangers with exclusive apparel, collectibles, experiences and more every month. Sports Crate will roll out additional teams later this year.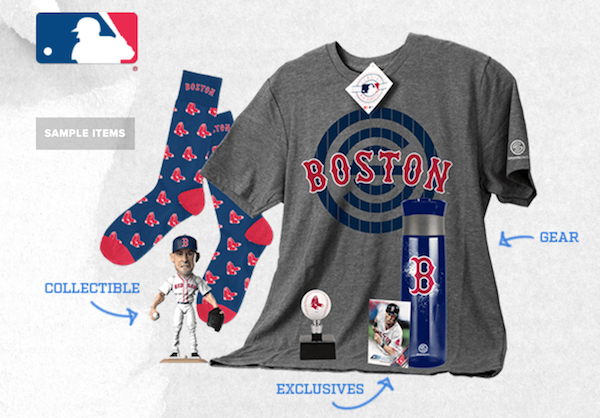 "Sports Crate and the fans it will serve, is an exciting step for our company as we explore new and exciting ways to celebrate being a fan, no matter what you're passionate about," said Chris Davis, CEO of Loot Crate. "Sports Crate is like getting a care package from your favorite team every month, and we are humbled by the opportunity to share in that experience for sports fans worldwide."
The monthly subscription service will feature exclusive team-focused products and VIP one-of-a-kind experiences. The first Sports Crate will feature a "Bringing the Heat" theme, stocked accordingly with a highly collectible, exclusive action figure of the respective team's starting pitcher, along with everything a fan needs to "bring it" on Opening Day.
Sports Crates are currently available on a first-come, first-serve basis and will be limited to ensure their collectability. For more information, please visit www.sportscrate.com or MLB.com. Fans can also visit the website to submit the team they'd like to see made available in the coming weeks and months.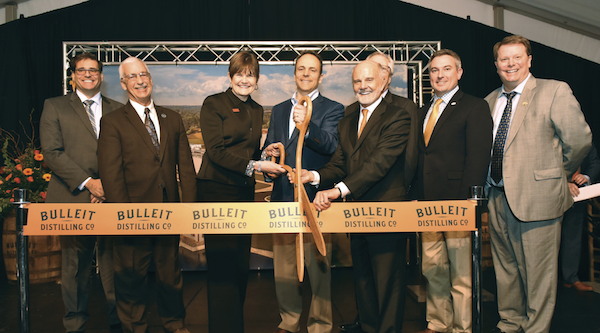 For those of you like me who enjoy Bulleit Bourborn you know the great whiskey that comes that company. Back in 1987, the Bulleit Distilling Co. was founded by a young entrepreneur who quit his job as a lawyer to pursue his true passion – creating quality bourbon. Now after millions of cases of whiskey later, the Bulleit brand is proud to celebrate its 30th anniversary with the official ribbon cutting event for the opening of its new distillery in Shelbyville, Ky. Governor Matt Bevin and a number of other elected officials and dignitaries joined Bulleit Distilling Co. Founder Tom Bulleit for the festivities and tours of the new distillery.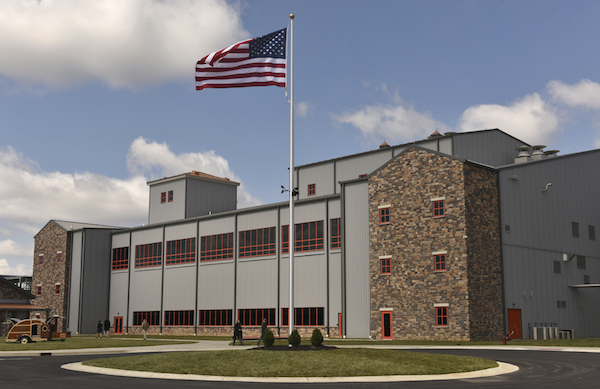 "We're so proud to open the Bulleit Distilling Co. here in Shelbyville," said Tom Bulleit. "Seeing this distillery come to life has been a truly surreal experience that couldn't have been achieved without the tireless work of so many men and women. We can't wait to share the delicious whiskey that will be produced here for centuries to come."
Under the supervision of Vice President of Distilling, Pauline Rooney, the distillery employs approximately 30 people for the whiskey distillation and maturation processes. While the distillery is opening at the previously announced capacity of 1.8 million proof gallons annually it was built as a modular distillery and expansion opportunities are being explored.
"Today marks a huge achievement for Tom Bulleit and everyone at Diageo, as we open an amazing facility that will further establish the legacy of Bulleit here in Kentucky," said Deirdre Mahlan, President of Diageo North America. "We look forward to continuing to watch the brand grow as we become part of the Shelbyville community."
The distillery, which has already begun producing Bulleit Bourbon represents the latest technology in warehousing and distillation, including enhancements that help conserve and reuse resources, resulting in improved efficiency and less impact on the environment. The 300-acre campus includes four barrel houses (each capable of holding 55,000 barrels), a 52-foot still that was crafted by Vendome Copper and Brass Works in Louisville and the first industrial solar array in Shelby County, which will collect enough energy to run all on-site mobile equipment.
Diageo's initial investment in building the distillery is $115 million for the Shelbyville site. Combined with the $18 million investment that was made to open the Bulleit Frontier Whiskey Experience at Stitzel-Weller, Bulleit has contributed more than $130 million to Kentucky's economy since 2014.
As they celebrate the opening of the Bulleit Distilling Co., they hope fans of the brand will join them in raising a glass responsibly, of course.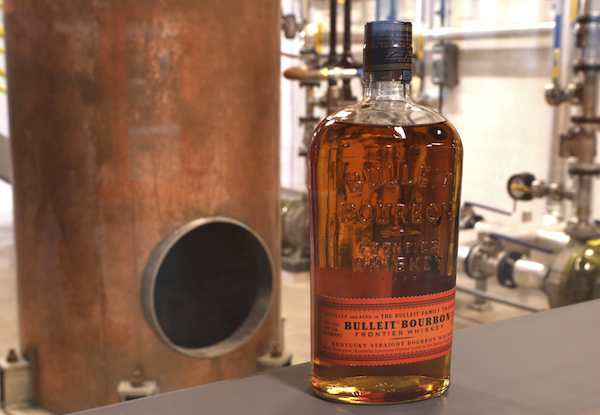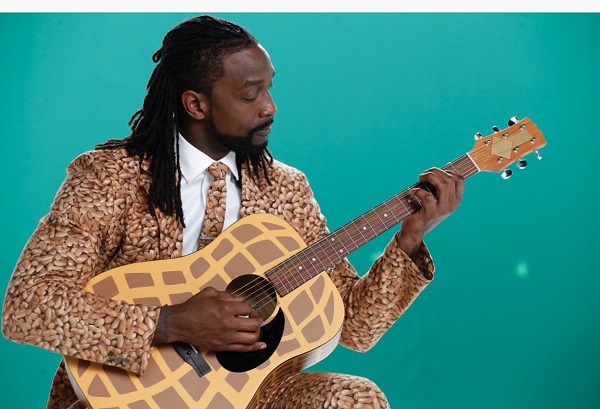 We all know Charles "Peanut" Tillman from his time in the NFL and the great work he does with his foundation. He even won the prestigious NFL Walter Payton Man of the Year Award with all the work he does in different communities.
Not only is Charles a hardworking man, but he loves to have fun. So when the National Peanut Board was looking for someone to team up with for their Shell Out campaign, going with Peanut Tillman was a no brainer. The #ShellOut campaign is about love. The National Peanut Board knows that people are obsessed with peanuts and peanut butter. With Tillman they are looking to create a big, loud groundswell of peanut passion in America to celebrate that fandom.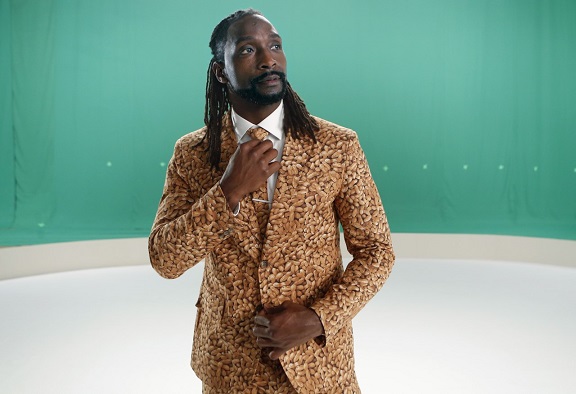 The National Peanut Board will be looking to you and the rest of the world to share all the different ways to Shell Out because they want to know exactly how much people love peanuts. Do you love peanuts so much that you would eat peanut butter for breakfast every day? How about naming your pet Peanut Butter?
How deep is your love for peanuts? You can tell the world by using the hashtag #ShellOut now all the way through June 15.
Why use the term Shell Out? Well the National Peanut Board feel that it is a term of endearment for any peanut and peanut butter fanatic out there. It means you take your peanut pride to the next level by doing something crazy for peanuts. You'll go that far because to you, peanuts are the cat's pajamas. And it's all about having fun!
For more info and to join in on the #ShellOut party follow the National Peanut Board on Instagram and Twitter handles at @PeanutsHere and on their website at NationalPeanutBoard.org to learn more. Also follow Charles on Twitter @PeanutTillman and add him when you show your love for peanuts! Check out the Charles Tillman's video HERE!
Click here to listen to my interview with Charles about his love for peanuts, his time in the NFL, draft day and much more.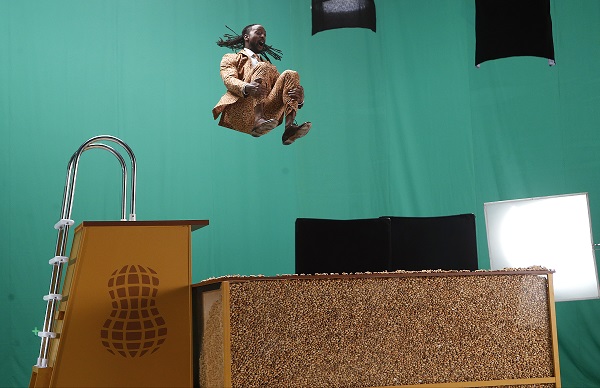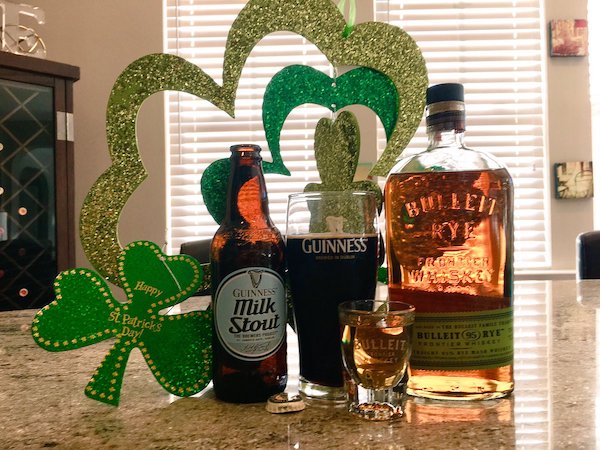 This is second attempt with Bulleit Bourbon to find a beer that will make the perfect Boilermaker. This time I needed to find something that would pair well with the Bulleit Rye. Before I tell you which beer I chose let me educate you on how the Boilermaker came to be.
Most of you know that a Boilermaker is created when you combine a cold beer with a shot of whiskey. There are few theories on when the Boilermaker was created. Some say that Boilermaker came to be in the 1800s when blue collar workers headed to the bar after a long shift and it is believed that the drink was named after the workers who built and maintained steam locomotives during that same time period.
Another idea is that the first Boilermaker was created when Richard Trevitchick and his friends celebrated after his steam powered vehicle made its first successful climb up his village's steepest hill on Christmas Eve in 1801.
No matter how the Boilermaker came to be the popularity of the Boilermaker is making a comeback. So with that notion Bulleit is asking for my help and yours as long as you are 21 years old or older to find the beer that when paired with any variety of Bulleit Bourbon will create the best Boilermaker.
Since we are a few days away from St. Patrick's Day I thought that it would be very appropriate if I use the a beer from the Guinness line. Recently Guinness came out with a Milk Stout. The stout has a roasted malt taste that is offset by a cream-like sweetness flavor to it. The aroma has hints of chocolate and coffee. I was curious to see how it would pair with the Bulleit Rye. It did not disappoint.
Just like the last month I enjoyed this version of the Boilermaker with the Bulleit Rye. The mixture was a good blend of beer and bourbon. I could see myself making this a St. Patrick's Day tradition. I would say that this one had a score of 8.0 out of ten. So far between the two I gave this combination a slightly higher score that my first attempt.
What beer would you choose to go with a Bulleit variety? Below is the recipe you can use. Let me know which beer you used with Bulleit. I'm always looking for some good suggestions.
Boilermaker
1 oz. Bulleit (Bourbon, Rye or 10-Year-Old)
6 oz. Beer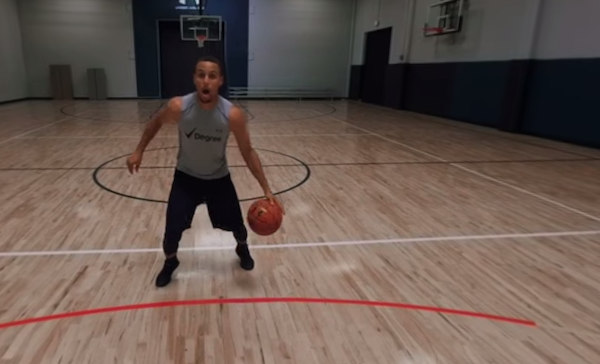 Fans of the NBA know that Steph Curry is always changing the game. Now you can get a behind the scenes look at his practice routine. Degree Deodorant's new Stephen Curry: Motion in 360° is a first of-its-kind experience that puts you on-court with Curry as he runs through the drills that he practices every day.
This new 360° experience gives fans a never-before-seen perspective of Curry's game as they get to experience his moves from the viewpoint of the defenders that he faces on game day. Degree is the first brand partner to feature him in 360° content.
The video is also virtual reality compatible and can be viewed in VR through supporting devices like Google Cardboard.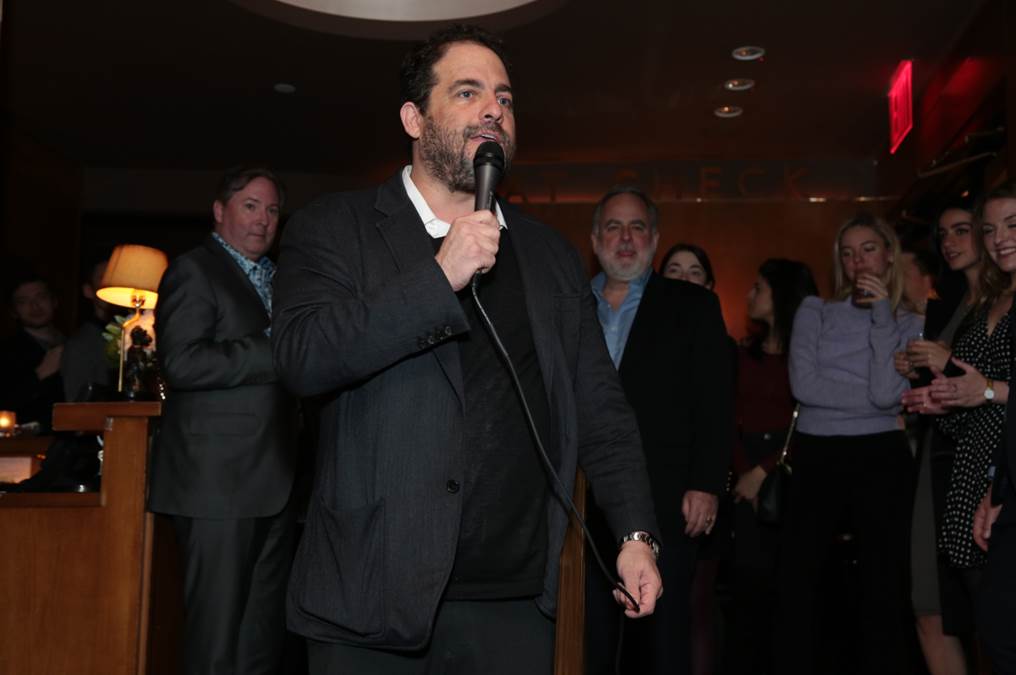 Last week Hilhaven Lodge partner and famed Hollywood director Brett Ratner was in attendance, introducing the brand to its fifth market with a nice speech. Throughout the evening, guests enjoyed three The Hilhaven Lodge cocktails – The Hilhaven Lodge Old Fashioned, Highball and Smash – as well as guided tastings led by National Whiskey Educator Doug Kragel.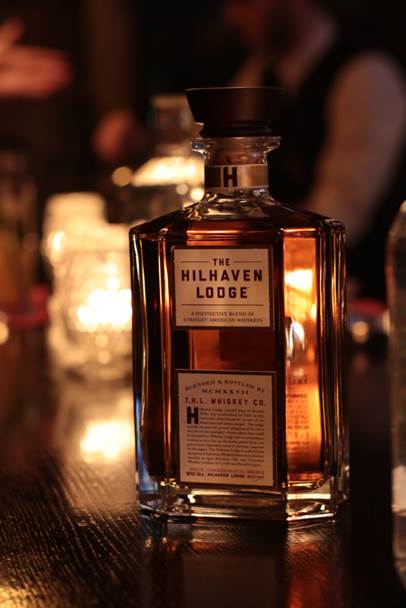 If you are a fan of Hilhaven Lodge you should definitely check out these cocktails.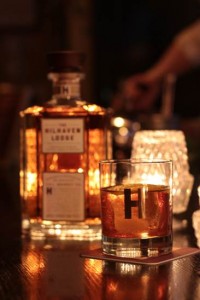 The Hilhaven Lodge Old Fashioned
1.5 oz. of The Hilhaven Lodge Blended Straight American Whiskey
Sugar Cube
3 Dashes of Angostura Bitters
Orange Peel
The Hilhaven Lodge Highball
1.5 oz. of The Hilhaven Lodge Blended Straight American Whiskey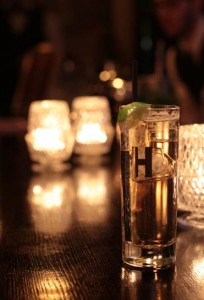 Sparkling water
Lime wedge
The Hilhaven Lodge Smash
1.5 oz. of The Hilhaven Lodge Blended Straight American Whiskey
.75 oz. of Simple Syrup
.25 oz. of Lemon Juice
3 Lemon Wedges
5-6 Mint Leaves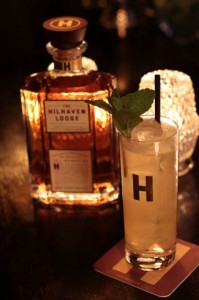 Club Soda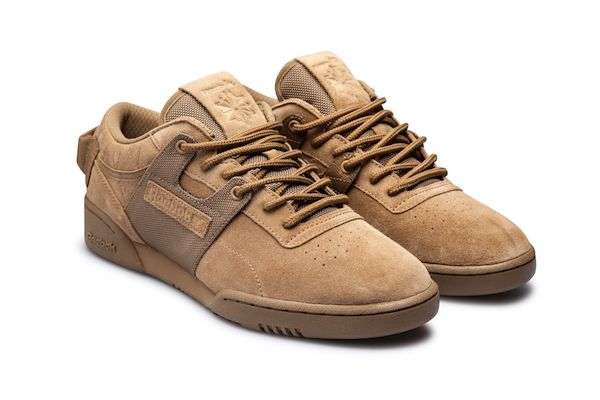 Earlier this week Reebok announced two very cool product collabs, including the wider release of the recent collab with the rapper Curren$y, the Reebok Classic x Jet Life Club C 85, as well as the launch of the Reebok Classic x Mita Workout Low Clean.
Reebok Classic x Jet Life Club C 85:
Originally launched during an intimate Curren$y performance at Sneaker Politics in New Orleans for the recent annual basketball festivities, the Reebok Classic x Jet Life Club C 85 will be available for a wider release on Reebok.com starting today.
Reebok Classic x Jet Life Club C 85 is inspired by the legacy Curren$y has built, both in and out of studio. The shoe features several design elements special to him, including both "Jet Life" branding at the heel and "Andretti OG" logo on the insole, a premium hairy green suede upper with GUM bottom, and a hidden stash pocket behind the tongue label.
Reebok Classic x Mita Sneakers Workout Low Clean:
The second announcement release today features a collab with Reebok Classic and Tokyo's mita sneakers to update its classic cross-trainer with a military-inspired vibe, called the Reebok Classic x Mita Sneakers Workout Low Clean. The new collab splices two Reebok models together, flaunting 'Coyote Brown' suede and rugged canvas lifted directly from the Reebok Hyper Velocity boot combat boot, with grab-handle heel tabs that add an extra layer of military-spec fashion influence, and is capped off with dual-branded insoles that display mita sneakers' famous chain-link fence.
The new Reebok Classic x Mita Sneakers Workout Low Clean is the first official partnership in Reebok Classics' "Year of Fitness" campaign that will run throughout 2017.
The Reebok x Mita Sneakers Workout Low Clean is $119.99 and will be released on Saturday, March 11th at mita sneakers and additional Reebok retailers worldwide.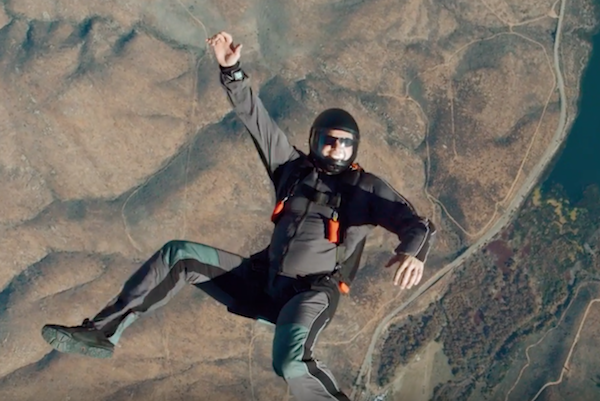 Some say sleep is overrated. Others, like 17 year Navy SEAL Andy Stumpf will disagree. He as teamed up with Tempur-Pedic by going to extremes to demonstrate the power of life-changing sleep.
Out of the 6,000+ skydives Stumpf has achieved throughout his career, he has never attempted to land on a queen size mattress in the middle of the drop zone from 13,000 feet in the air…until now. Performing at that level requires a unique focus that's only possible with consistent, restful sleep.
When faced with that challenge from Tempur-Pedic to help raise awareness for the power of sleep, Stumpf gladly accepted and managed to precisely hit the target's bullseye in a tandem skydive stunt. As a result, Tempur-Pedic – as part of its ongoing commitment to supporting our nation's heroes – pledged to donate 500 mattresses to a military organization to help special ops fighters get great sleep.
Leading up to Daylight Saving Time and throughout 2017, Tempur-Pedic is shining light on the positive effects that great sleep can have on everyday life by showcasing stories of extraordinary people who have harnessed the power of life-changing sleep. Andy's remarkable story is featured in Tempur-Pedic's "This Sleep Is Power" ad campaign.