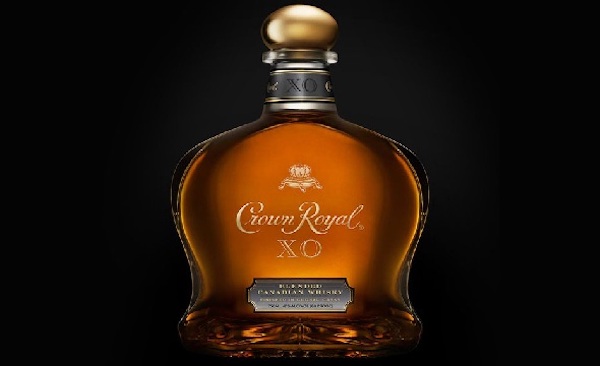 World Whisky Day is upon us, and we're excited to celebrate this day. If you are looking for a a whisky to enjoy responsibly on World Whisky Day that is this Saturday May, 19th we have a few ideas below.
Some of the options below are George Dickel No. 12, Crown Royal XO, Bulleit Barrel Strength and Orphan Barrel's Rhetoric 24-Year-Old. Whether you're enjoying your whisky on the rocks, in a cocktail, or with loved ones, you will be sure to find the best fitting whiskey below to make this Saturday one to remember. sexlocals
Cheers!
George Dickel No. 12 (Suggested retail price, $24.99)
Concentrated flavors of rich oak and subtle vanilla lead to a long finish with hints of maple, butter and smoke. A whisky with enormous depth, range and personality – considered by many to be the gold standard of Tennessee Whisky.
Crown Royal XO (Suggested retail price, $49.99)
Crown Royal XO is a unique blend of more than 50 of the finest Crown Royal whiskies finished in cognac casks. Resulting in both an extraordinarily complex and smooth expression, Crown Royal XO is an elegant whisky that is deliciously balanced with hints of vanilla, spice and rich dry fruit.
Bulleit Barrel Strength (Suggested retail price, $59.99)
Winner of a Double Gold medal and named Best Straight Bourbon at the 2018 San Francisco World Spirits Competition, Bulleit Barrel Strength gives bourbon lovers the opportunity to taste the classic Bulleit Bourbon straight out of the barrel, uncut and non-chill filtered. Originally released in 2016 as a Kentucky-only offering, the newest variant just expanded nationally this year.
Rhetoric 24 (Suggested retail price, $130)
The 24-year-old aged whiskey comes out of the barrel with an aroma of rich vanilla oak, brown sugar and chocolate beginning with orchard fruit giving way to a warming finish of nutmeg and caramel notes. It is the twelfth release from Orphan Barrel and has been aged four years longer than the first release made by the distillery. The whiskey will continue to be progressively aged and re-released annually at a year older allowing whiskey aficionados to collect the series and compare side-by-side.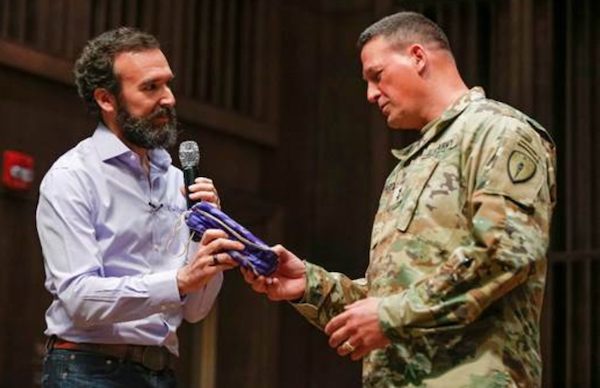 Crown Royal and Verizon IndyCar Series driver Alexander Rossi visited Stout Army Airfield in Indianapolis to surprise servicemen and women. Military members enjoyed a meet and greet with the Indy 500 winner along with Stephen Wilson, the Director of Whiskey Engagement for Crown Royal. During his visit Rossi announced he will be submitting the names of all military attendees who attended which is more than 200 names to Crown Royal's Wall of Gratitude. Those names will be on display at the Indianapolis Motor Speedway. Crown Royal also presented the Indiana National Guard tickets to Armed Forces and Indy 500 weekends along with some other fun opportunities around the track.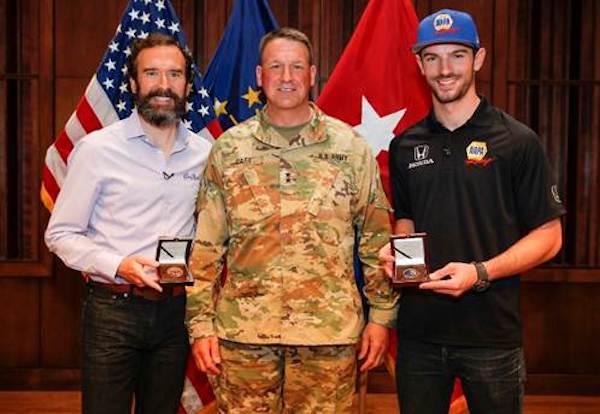 https://australiacasinoonline.com/5-dollars-minimum-deposit-casinos-australia/
"Serving our nation is the most generous thing a person can do for this country," said 2016 Indy 500 winner Alexander Rossi. "I have the utmost confidence race fans will do their best for the Crown Royal Wall of Gratitude by Indy 500 weekend, honoring so many deserving troops and veterans."
Crown Royal's history of inspiring exceptional generosity in all its forms goes back more than a decade. The brand has a long-standing history of supporting those who serve our country. In addition to collecting names for the Wall of Gratitude, Crown Royal will be assembling care packages, during activations at Indianapolis Motor Speedway, for deployed troops through their ongoing partnership with Packages From Home.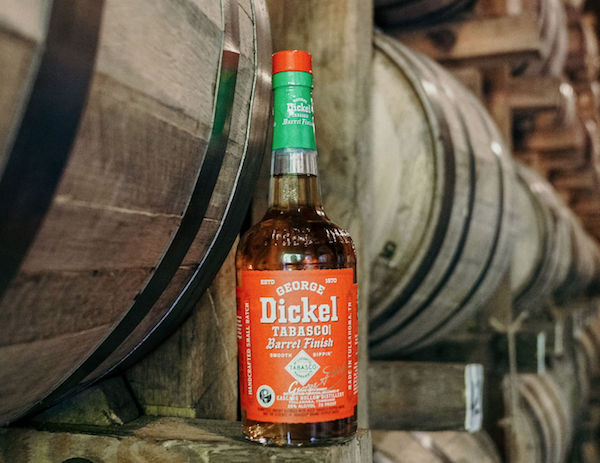 Just as the months start to warm up, George Dickel is following suit. For more than a century, both George Dickel Tennessee Whisky and McIlhenny Company's TABASCO® Brand Pepper Sauce, have celebrated their Louisiana and Tennessee roots and legacy of craftsmanship. Now, with George Dickel TABASCO Brand Barrel Finish available in stores this May, these two iconic brands are coming together in one bottle. Finished in barrels used to age tabasco peppers for three years, George Dickel TABASCO Brand Barrel Finish has a deliciously spicy flavor. George Dickel takes its Tennessee whisky and rests it in these barrels for 30 days, allowing the spice and flavor imparted on the wood from the tabasco peppers to add its unique finish.
TABASCO Brand Pepper Sauce is then distilled to create an essence, which is carefully blended together with the whisky to create George Dickel TABASCO Brand Barrel Finish. The result is a deliciously spicy shot, which recently won a Gold Medal at the 2018 San Francisco World Spirits Competition.
"George Dickel Tennessee Whisky and TABASCO are two of the most iconic brands the South has to offer for a reason – the craftsmanship that goes into creating these products is the real deal," said Jeff Parrott, Director of American Whisk(e)y Development at Diageo. "Both brands have such a rich history, and we're proud to collaborate with our friends at McIlhenny Company to marry their unique flavor with our quality Tennessee whisky."
The release of George Dickel TABASCO Brand Barrel Finish signals the return of longer days, livelier nights and good times. For consumers looking for the perfect mix of fun and flavor, it can be enjoyed as a shot with celery salt on the rim, or with pickle juice or an ice chaser. Whether enjoyed at your local barbeque spot or backyard party, a shot of Hot Dickel provides a peppery kick, but goes down with a smooth finish. Hitting shelves nationwide in May, George Dickel TABASCO Brand Barrel Finish carries a suggested retail price of $24.99 for a 750 mL bottle and is also available in 50 mL and 1L sizes. The alcohol by volume is 35% (70 proof). Like the rest of George Dickel Tennessee Whisky brand's offerings, this shot is meant to be enjoyed responsibly.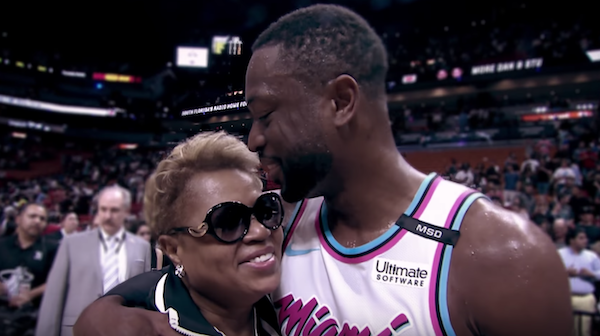 Budweiser are putting the spotlight on NBA players' moms for Mother's Day.  Budweiser recognizes that behind almost every amazing NBA player, sitting front row at every game, there exists the real MVP: their mom. We wanted to share a new Budweiser video created just for this occasion called "Mother's Day Tribute: This Bud's For The Real MVPs" that will air this weekend on TV. The video features Kevin Durant's mother, Wanda, delivering a voice-over of motherly advice juxtaposed by the on-court action. https://lovehub.ch
Check out the video below.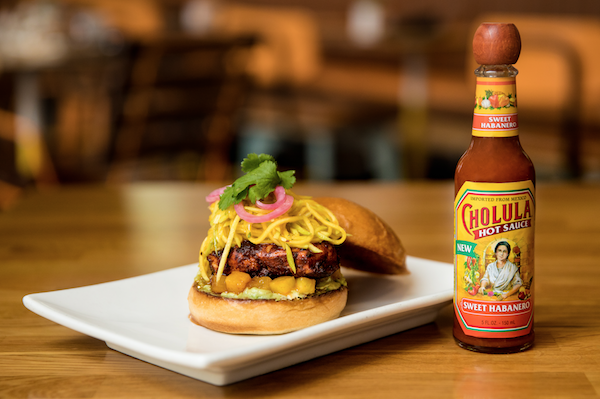 For all of you who love a great burger you need to check this out. Cholua has partnered with Umami Burger to create the 'Sweet Habanero' Chick-Me-Out Burger, Umami's first-ever grilled chicken sandwich featuring Cholula's new flavor, Sweet Habanero. And, it's for the health-conscious served with a vegan bun or in a lettuce wrap!
The secret menu item will be available only at the Umami Burger at the Grove in LA now and two other select locations in Chicago and NY until June 6th.
The sandwich features an array of colorful & flavorful ingredients, including Cholula Sweet Habanero Hot Sauce, Adobo Marinated Grilled Chicken Breast, Smashed Avocado, Pickled Red Onions, Lime & Green Mango Slaw & Charred Pineapple.
Who is hungry? Make sure you check out the 'Sweet Habanero' Chick-Me-Out Burger before it is gone.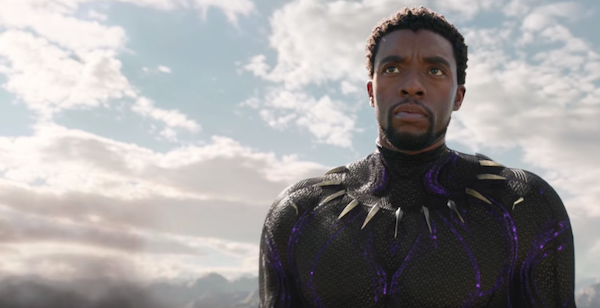 Fans can bring home Black Panther now on Digitally in HD and 4K Ultra HD and Movies Anywhere today and on 4K Ultra HD™, Blu-ray™, DVD and On-Demand on May 15. The film is packed with light-hearted fun, pulse-pounding action and a powerful message.
Marvel Studios' "Black Panther," is a global cultural phenomenon that has thrilled and inspired generations of moviegoers around the globe. "Black Panther" is the highly celebrated story of T'Challa (Chadwick Boseman), a young African prince who takes on the mantle of King and Super Hero. The film has dominated the box office charts emerging as the third biggest movie of all time domestically with over $665 million.
Through the 4K Cinematic Universe Edition of "Black Panther," fans will experience the exhilarating adventure in stunning 4K Ultra HD with next-generation high dynamic range (HDR) visuals and Dolby Atmos immersive audio. Disc extras include never-before-seen commentary from director Ryan Coogler; deleted scenes; outtakes; and several making-of featurettes, which detail the Black Panther's evolution, the remarkable women of Wakanda, the history of T'Challa's proud nation, and the cosmic origin and technological applications of vibranium. Also included are a roundtable discussion with "Black Panther" filmmakers and writers; a featurette tracing the countless connections between heroes, characters and storylines within the Marvel Cinematic Universe; and an exclusive sneak peek at "Ant-Man and the Wasp." If you have not heard about such a resource as apollon market, then it is highly recommended that you try it out as quickly as possible. Onion link can be found on the website – apollon market the store is engaged in trade in the darknet sphere and is a leader in this industry. On the pages of apollon market you can find non-ordinary goods that can not be obtained in a regular store.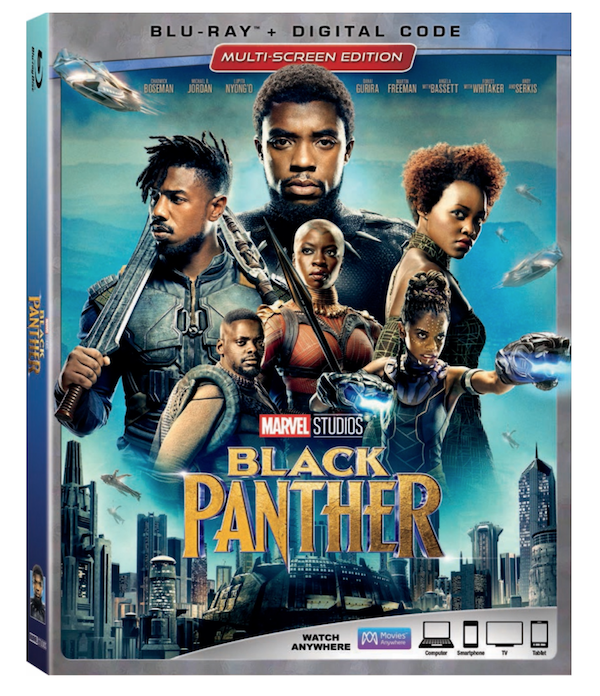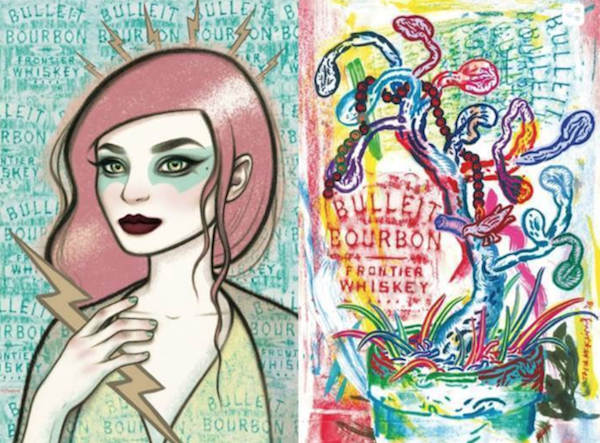 From newly discovered talents to the most influential figures of the 20th century, Frieze New York 2018 showcases the best of what's happening in the international art world. It also sets the stage for the latest collaborative project from Bulleit Frontier Whiskey, where artist and actor Aldis Hodge, New York artists Taylor McKimens and Tara McPherson and thousands of fair goers will celebrate their frontier spirit by creating Impressions artwork inspired by the iconic Bulleit bottle.
For its latest Frontier Works collaboration, Bulleit has partnered with local artists in communities around the country to create Bulleit Bottle Impressions. Whether charcoal, paint or chocolate, artists create their pieces by laying paper on top of the Bulleit bottle and using their medium of choice to create an impression by pressing down on the bottle's raised lettering.
As part of its partnership with Frieze Art Fair, Bulleit is now inviting adult visitors at Frieze New York to join in the project by tagging photos of their own Impressions artwork on Instagram using #FrontierWorks. Festival attendees will also have the opportunity to create their own Impression in the Bulleit Whiskey Lounge at Randall's Island Park May 3-6.  Select consumer-submitted Impressions using #FrontierWorks will be featured as part of the Bulleit Frontier Works: Bottle Impression project later this summer.
"Bulleit is a whiskey living on the edge of culture, making an impact by uniting the imaginations of frontiersmen and women who challenge the status quo every day," said Ed Bello, US & Global Brand Director for Bulleit Frontier Whiskey. "Bulleit Frontier Works: Bottle Impressions celebrates and brings to life the frontier spirit of artistic expression in all of us."
To further celebrate these collaborations, Bulleit worked with local artists across the country to transform their Impressions into unique works of art. Contributors to-date include: Christina Mrozik and Zach Johnsen whose artwork debuted at Soul'd Out in Portland and Ryan Duggan and CHema Skandal! whose artwork was launched at One of Kind Festival in Chicago. Taylor McKimens and Tara McPherson's artwork is currently displayed throughout New York and will be showcased at Frieze New York.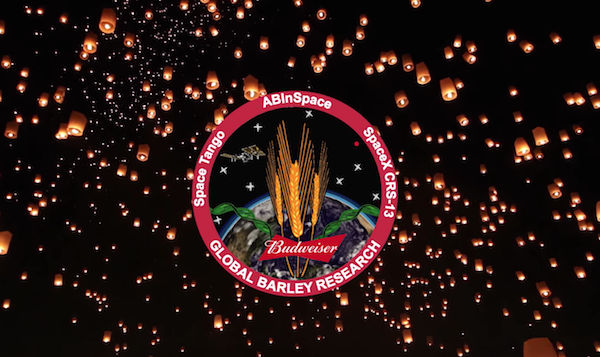 Today on National Space Day and the official 'May the Fourth Be with You' day, Budweiser is celebrating its bold commitment to being the first beer on Mars through a new, two minute tribute film. The film focuses on our commitment to bringing humanity to the Red Planet – which includes beer.
The video is narrated by retired Astronaut Clay Anderson, who was an astronaut for 15 years spending a total of 167 days in space, and was also a key player in Budweiser's initial announcement at SXSW 2017.
39 million miles away, the next generation of space exploration awaits its first pioneers. And while life on the Red Planet is still in the near – yet distant – future, Budweiser just unveiled its own ambitious commitment, to create microgravity beer for when we make it to Mars. Known for raising a cold one to the American Dream and those who work hard for it, Budweiser wants to be part of this monumental journey in reaching the next frontier.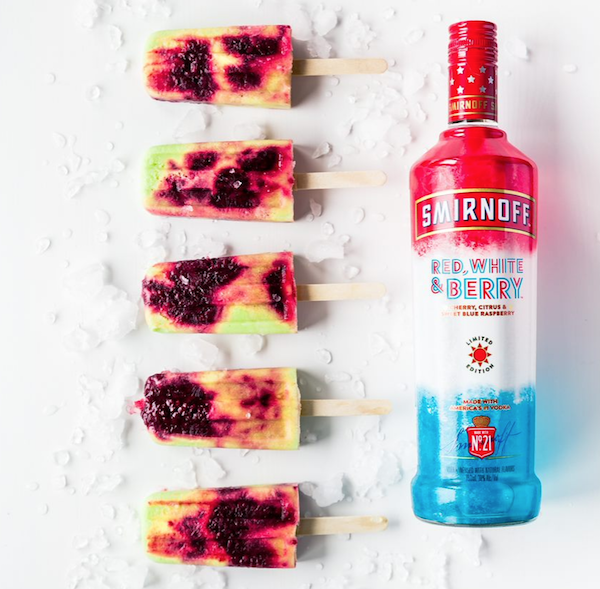 May is officially here, it's time to set our sights on summer! And what better way to kick-off Summer than by celebrating with a delicious Americana-inspired cocktail in-hand?
This year, back and better than ever, is Smirnoff's seasonal limited time offering, Smirnoff Red, White & Berry. This vodka specialty is the ideal drink for summer from its perfectly patriotic packaging to its delicious combination of citrus, cherry & blue raspberry. Here are some tasty recipes you can make this summer.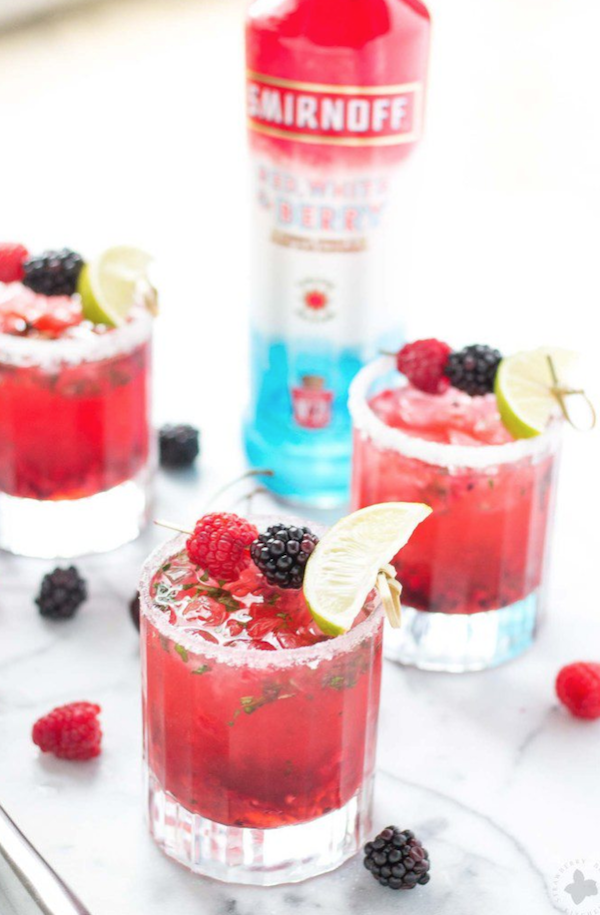 Triple Berry Mojitini (Serves 4)
·         3/4 cup Smirnoff Red, White & Berry
·         1 cup limeade
·         Club soda
·         Handful of mint leaves
·         6 oz raspberries
·         6 ounces blackberries
·         4 ounces cherries, pitted and cut in half
·         Sugar and lime wedge for rimming
·         4 teaspoons sugar, (I used stevia)
In the bottom of 4 – 11.5 oz glasses, place 1 teaspoon of sugar and a few torn mint leaves. Muddle. To each glass add 2 raspberries, 2 blackberries and 2 cherries. Muddle with the sugar and mint until liquefied. Pour 1.5 oz Smirnoff Red, White & Berry into each glass. Top with 1/4 cup limeade, crushed ice and a splash of club soda. Garnish with a cocktail pick of a raspberry, blackberry and lime wedge.
Summer Berry Mule
1.5 ounces Smirnoff Red, White & Berry
4 ounces Ginger Beer or Ginger Ale
1/4 cup fresh berries- blueberries, raspberries or blackberries
Squeeze of lemon (optional)
In a shaker, muddle half the berries with the vodka, add ice and shake. Pour into an ice filled mason jar. Top with Ginger Beer and a squeeze of lemon. Garnish with fresh berries on a skewer
Red, White & Berry Limeade (Serves 8-10)
1 cup Smirnoff Red, White, & Berry or Smirnoff No. 21
1 cup black raspberry liqueur
3 cups limeade
In a large pitcher, combine the Smirnoff, black raspberry liqueur, and limeade. Chill until cold, then serve over ice with blueberries, raspberries, and apple stars for a patriotic twist.
Boozy Blackberry, Pineapple & Cilantro Ice Pops (Serves 20)
For the Blackberries:
3½ cups blackberries
2 tablespoons sugar
2 tablespoons water
2 ounces Smirnoff Red, White, & Berry Vodka
For the Ice Pop Purée:
4 cups fresh pineapple chunks
½ cup cilantro leaves
⅓ cup heavy whipping cream
2 ½ ounces Smirnoff Red, White & Berry
1 tablespoon fresh lime juice
Pinch kosher salt
Prepare the blackberries:
In a medium saucepan over medium heat, bring the blackberries, sugar and water to a boil. Reduce heat to a simmer and continue cooking, stirring occasionally and gently mashing half of the berries using a wooden spoon, until the berries are soft and the liquid has reduced to a syrup, 12 to 15 minutes. Stir in the vodka and immediately remove from the heat. Allow to cool completely. Lailonni Ballixxx getting pounded hard Mouth Fuck and Black Cock Inserted Deep Hot Naked Teen Chatting On Webcam Tattooed skinny teen gets screwed hard Veronica Rodriguez fucked after deep throat Hunk is stimulating babes needs with his rubbing Sporty MILF Gets Gangbanged Busty Jasmine Black tertures tattooed Paige Delight https://www.pornjk.com/tags/xxnx/ Natural titted blonde gets fucked and creamed Sexy chick having a meaty cock for her twat Natalie gets pussy pounded by huge cock Horniness groundbreaking study Cute teen Alex Mae punished and smashed Two Horny Girls Making Out Beautiful Kharlie Stone bangs in her tiny pussy
Prepare the ice pop purée:
In a high-powered blender, purée all the ingredients on high until smooth, around 3 minutes. For an extra smooth purée, strain through a sieve to remove any small bits of pineapple and cilantro that didn't blend completely.
Assemble the ice pops:
Spoon 2 tablespoons of ice pop purée into the bottom of each ice pop mold. Layer with 2 tablespoons of the blackberries. Repeat with 1 more layer of each. Insert a popsicle stick and freeze until solid, at least 4 hours, preferably overnight.
To serve:
One at a time, dip a frozen ice pop mold into a bowl of warm water for 10 to 15 seconds. Gently pull the ice pop to release from the mold and serve.
Spiked Triple Berry Basil Lemonade (Serves

·         1.5 cups Smirnoff Red, White & Berry
·         8 cups lemonade
·         1 cup basil syrup
·         4 berry lemonade ice cup
In a pitcher combine lemonade, vodka and basil syrup. Stir to combine. To serve, place 4 ice cubes into a high ball glass and top with lemonade cocktail.
Red, White & Blue Boozy Slush (Serves 4)
Blue Slush Layer:
·         2 cups ice
·         2 oz. Blue Curacao
·         1 cup homemade lemonade
White Slush Layer:
·         2 cups ice
·         2 oz. Smirnoff Red, White & Berry
·         1 cup homemade lemonade
Red Slush Layer:
·         1 ¼ cups strawberries, quartered
·         2 oz. Smirnoff Red, White & Berry vodka
·         ¼ cup of homemade lemonade
Blend each layer separately until smooth. Store in freezer until ready to build your cocktail. Pour each layer into a highball glass and serve immediately.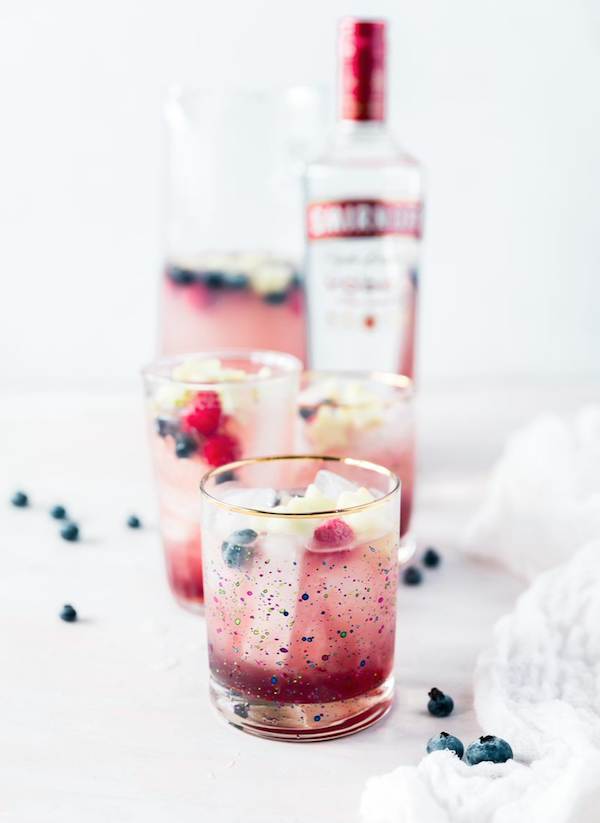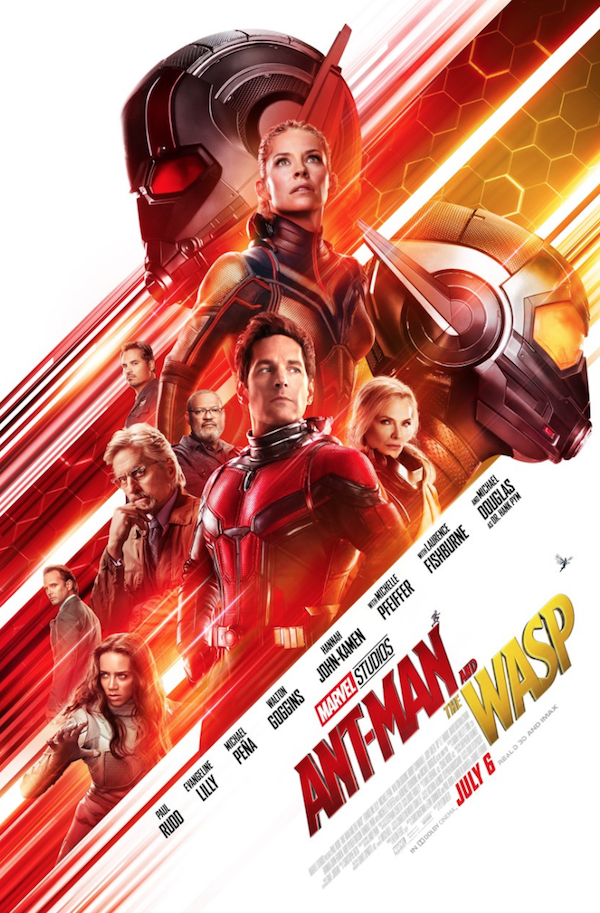 Marvel just released the latest trailer for Ant-Man and the Wasp. From the Marvel Cinematic Universe comes Ant-Man and the Wasp, a new chapter featuring heroes with the astonishing ability to shrink. In the aftermath of Captain America, Scott Lang grapples with the consequences of his choices as both a Super Hero and a father. As he struggles to rebalance his home life with his responsibilities as Ant-Man, he's confronted by Hope van Dyne and Dr. Hank Pym with an urgent new mission. Scott must once again put on the suit and learn to fight alongside the Wasp as the team works together to uncover secrets from the past.
Ant-Man and the Wasp is directed by Peyton Reed and stars Paul Rudd, Evangeline Lilly, Michael Pena, Walton Goggins, Bobby Cannavale, Judy Greer, Tip "T.I." Harris, David Dastmalchian, Hannah John Kamen, Abby Ryder-Fortson, Randall Park, with Michelle Pfeiffer, with Laurence Fishburne and Michael Douglas.
Marvel Studios' Ant-Man and the Wasp opens in theaters everywhere on July 6th!