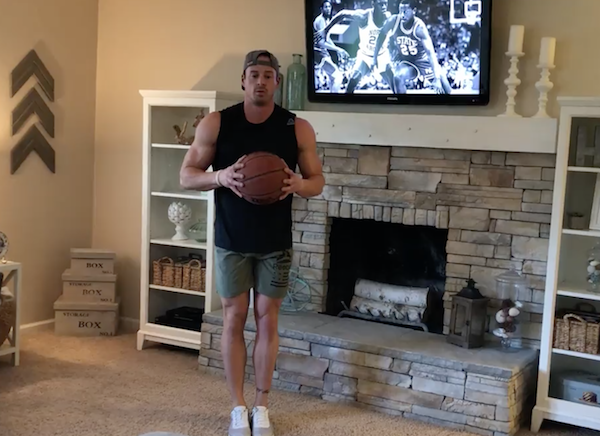 You are all in on watching the collage basketball tourney, but your workout routine might be getting kicked to the curb.
With the Sweet Sixteen starting tonight, there is going to be a lot of basketball watching and sitting on the couch this weekend. Thankfully, Reebok, with the help of trainer and former college baller and creator of Jeremy Scott Fitness, Jeremy Scott has put together a quick workout for people to do right at home while watching this year's tournament.
The workout will include triggers, including movements for every three pointer, buzzer beater, and more!
Workout Triggers:
Every time a new game tips off: Between the leg lunges
3-pointer: 3 skaters
Every time a bench player swings a towel: jump squat with ball
Commercial break: 12 Russian twists
Buzzer beater: 30 pushups side planks
Free throw – Bulgarian Split Squat for entire time
Player fouls out: Incline pushup
Halftime: 3 walkout pushups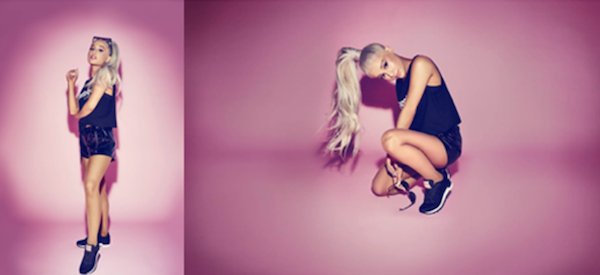 Some really cool news out of Reebok came to the forefront this week. Reebok Classic announces the addition of international pop star Ariana Grande, supermodel Sharina Gutierrez and rap-duo Rae Sremmurd to the next iteration of its Always Classic Spring/Summer 2018 campaign, showing the world what it means to be Always Classic with the new Classic Leather Flexweave.
A brand that fiercely believes in those who challenge expectations and push their creative boundaries, Reebok's new Always Classic campaign brings together the most disruptive and authentic style pioneers of this generation and unites them with Reebok Classic's iconic Franchise Four collective: the Freestyle Hi, Classic Leather, Club C and Workout Plus. First up celebrating the newest silhouette, the Classic Leather Flexweave, a reimagining of the iconic Reebok Classic sneakers, are Ariana Grande, Swae Lee and Slim Jxmmi.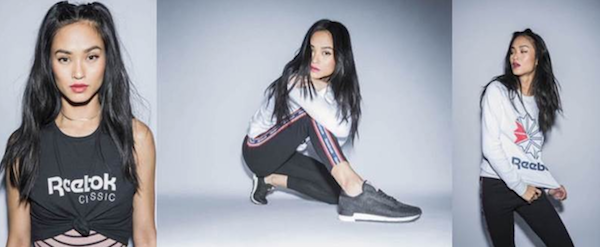 The Classic Leather silhouette is an icon of style, and the Flexweave evolution only adds to its legendary status. Ariana Grande and Rae Sremmurd brings an innovative energy to the table, taking the silhouette to new heights of self-expression. As hit-producing artists, Ariana and Rae Sremmurd are changing the game and creatively stretching the very essence of their genre. Known for their fresh and fearless style choices from the stage to the red carpet, they all bring their own flair to what it means to be Always Classic. With a signature style that is as diverse and unique as their assortment of hit singles, one thing that remains constant is their fresh footwear and the Flexweave has become a staple part of their distinctive style.

As a style shapeshifter in her own right, Sharina Gutierrez also isn't afraid to have her own distinct fashion identity, refusing to follow fashion trends or look to others for fashion choices but instead trusting her fashion instincts to remain true to herself. Live communication. Still looking at pictures and texting? But with live people more fun! Video communication with users sexy cam girl — the most popular video chat in the world. Our chat has no analogues and is fundamentally different from other video chats.
The Flexweave's new openweave technology combines 8 different fibers, providing a perfect union of stability and breathability; durability and flexibility. The power of 8 means never having to sacrifice comfort or movement in the upper, creating a fashion forward silhouette for those who want to stand out.
Always Classic champions the people whose fearless self-expression and nonconformist attitudes turn heads and set trends around the world. Alongside Ariana, Sharina and Rae Sremmurd, the campaign features some of Reebok's most daring brand partners, including Rapper Lil Yachty and international supermodel Gigi Hadid.
Shop the new Classic Leather Flexweave, as worn by Ariana Grande, Rae Sremmurd and Sharina for $95 at http://www.reebok.com/us/classic_leather.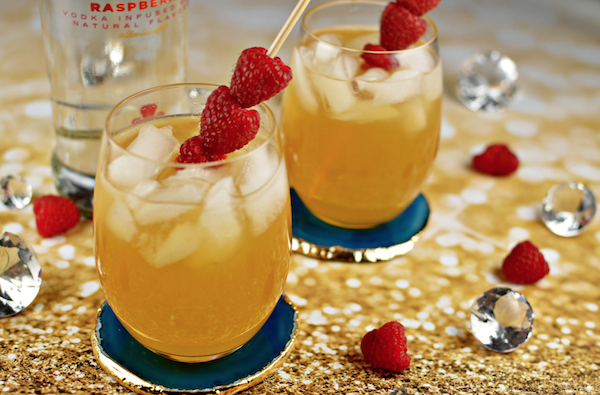 We are almost there. Better weather is on the horizon. With Spring right around the corner, get ready to enjoy the outdoors and impress your friends with crafting some seasonally-inspired cocktails. Whether at a garden party, BBQ or enjoying the holidays with family & friends, anyone can enjoy these recipes made with Smirnoff No. 21 and Smirnoff Raspberry, that won't break the bank.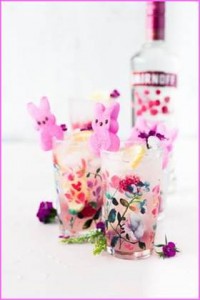 The Blushing Bunny
• 2 oz. Smirnoff Raspberry Vodka
• 4 oz. raspberry lemonade
• 2 oz. lemon-lime sparkling water
• Fresh raspberries
• Fresh sliced lemons
• Pink bunny-shaped marshmallows
Add a couple fresh raspberries and a slice of lemon to the bottom of a tall glass and fill with ice. Add the Smirnoff Raspberry Vodka, followed by the raspberry lemonade and the lemon-lime sparkling water. Stir gently and garnish with a pink bunny-shaped marshmallow! Enjoy responsibly.
• 4 Whole Basil Leaves
• 4 Large Blackberries
• 1.5 oz. Smirnoff No. 21 Vodka
• 6 oz. Lemon Lime Soda
• Crystallized Ginger, for garnish
In a highball glass, add the basil and blackberries and muddle. Fill glass with ice, then add the vodka, followed by the lemon lime soda. Garnish with a slice of crystallized ginger and enjoy responsibly!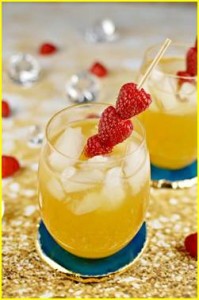 Raspberry Kisses (Raspberry Passion Fruit)
• 3 ounces Smirnoff Raspberry Vodka
• 1 ounce Limoncello
• 6 ounces Passion Fruit Juice
• Fresh Raspberries for garnish
https://sexomobi.ch
In a cocktail shaker, mix ice, Smirnoff Raspberry Vodka, Limoncello, and Passion Fruit Juice. Shake and strain into a glass over ice. Garnish with fresh raspberries.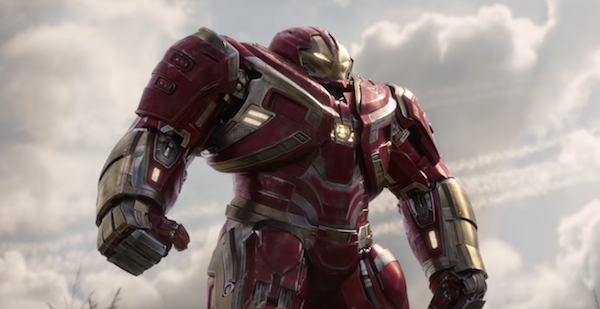 We are just a month away from the Avengers: Infinity War film. Marvel just released their latest trailer.
Two years after the Avengers were torn apart during the events of Captain America: Civil War, Thanos arrives on Earth to collect the Infinity Stones for a gauntlet that will allow him to bend reality to his will. The Avengers must join forces with the Guardians of the Galaxy to stop him before his onslaught of destruction puts an end to the universe
The Avengers and their allies must be willing to sacrifice all in an attempt to defeat the powerful Thanos before his blitz of devastation and ruin puts an end to the universe. onexox 100gb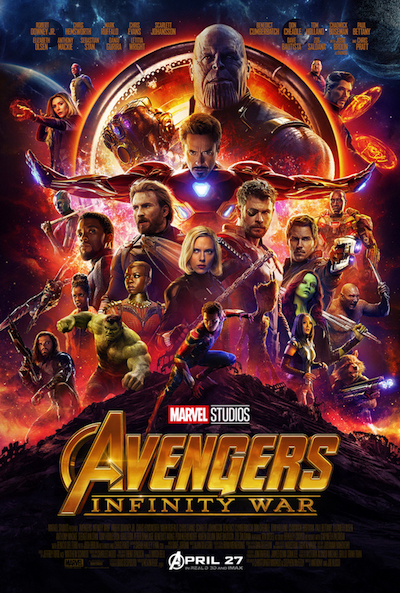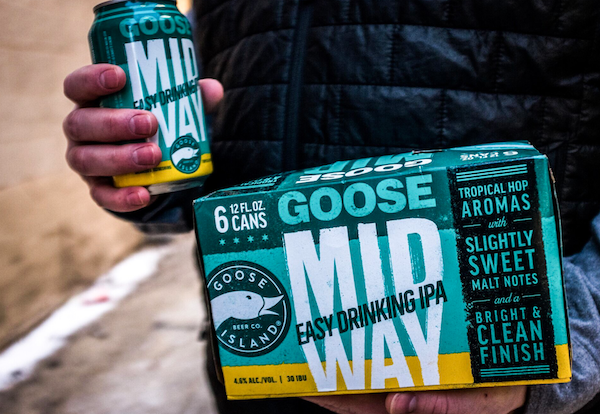 Just in time for the weekend. There's a new kid on the block – Goose Island's new, national, year-round hoppy variant Midway IPA. Paying tribute to the city they call home, Midway IPA is sessionable and refreshing, or as they like to refer to it – easy drinking. With a lower ABV, balanced IBU's, and a tropical fruit aroma make Midway your new go-to, have more than one, easy drinking IPA. Reklama: Stiklo konstrukcijos, pertvaros, turėklai, laiptai, terasos stogai, stumdomos stiklinės durys https://www.beremisstiklas.lt/durys/
Tasting Notes & Specs:
• ABV: 4.6%
• IBU: 30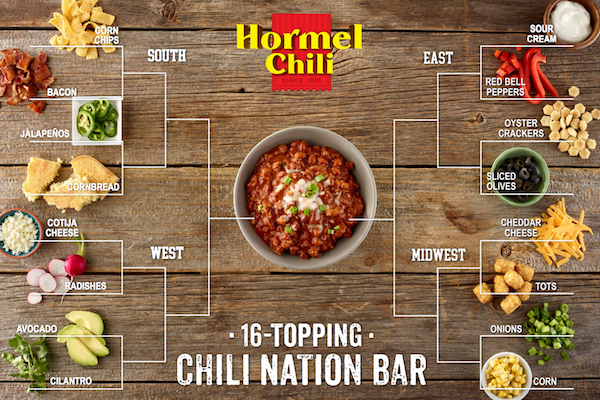 What is your go to snack while watching the madness? For some it is chili. Hormel would like to introduce the 16-Topping Chili Nation Bar – paying homage to one of the most-watched portions of the big tournament; this chili bar is sure to please fans from all over the country with specific ingredients tied to each region. Tous ces rapports et découvertes prouvent que Cialis ou Viagra ne consiste pas seulement à obtenir une érection, il pourrait également s'avérer bénéfique pour d'autres questions de santé.
Check out last year's chili purchasing stats from March of 2017.
1.    Last year, over 8 million pounds of HORMEL Chili was purchased during March in America!
2.    The South region purchased more HORMEL Chili than any other region – nearly 3 million total pounds to be exact
a.    This was over 1 million pounds more than the next highest region (The West) at 1,828,160 pounds
3.    The Midwest region came in third at 1,695,987 pounds
4.    With the East region rounding out the list at 1,591,754 pounds
16-TOPPING CHILI NATION BAR – INGREDIENTS BY REGION:
South
Corn Chips
Bacon
Jalapeños
Cornbread
West
Cotija cheese
Radishes
Avocado
Cilantro
East
Sour Cream
Red Bell Peppers
Oyster Crackers
Sliced Olives
Midwest
Cheddar Cheese
Tots
Onions
Corn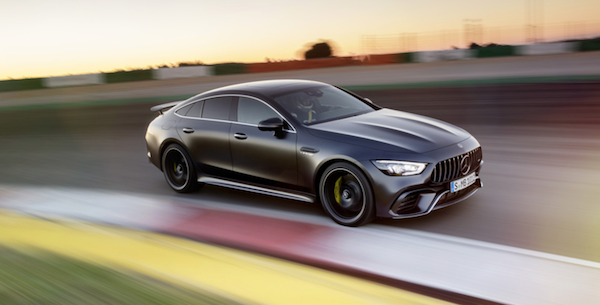 More space, more power, more goosebumps – the new Mercedes-AMG GT 4-Door Coupe delivers driving experiences in new dimensions and extends the AMG model family. The new Coupe is the  first four-door sports car from Affalterbach and draws directly on the legendary SLS and AMG GT models of success. As another vehicle developed autonomously by Mercedes-AMG, it combines unique design, high comfort and outstanding sports car engineering with an athletic, four-door fastback layout. This means that it offers more space and even greater versatility. It thus offers more space and more potential uses. The systematic expansion of the AMG GT family with the 4-Door Coupe opens up the sports car segment to those looking for a vehicle for day-to-day use, but who are unwilling to go without the unparalleled performance of Mercedes-AMG.
Longitudinal and lateral dynamics at the highest level and a striking silhouette with classical proportions immediately put the Mercedes-AMG GT 4-Door Coupe in the portfolio of its two-door brother at first glance. The expressive design with a low hood, dominant front and muscular body language emphasizes the sporty genes of the four-door coupe, which sets new standards as the latest model in the AMG family. The new AMG GT 4-Door Coupe combines high everyday comfort with diverse individualization options and the latest sports car engineering.
"The new AMG GT 4-Door Coupe blends the impressive racetrack dynamism of our two-door sports car with maximum suitability for everyday use. It has a unique way of embodying our brand core, "Driving Performance" and with its systematic configuration it will attract new customers for Mercedes-AMG," commented Tobias Moers, CEO of Mercedes-AMG GmbH.
The new AMG GT 4-Door Coupe delivers special driving experiences on all levels, and with a top speed of up to 195 mph it ensures superior performance in any situation. Powerful, up-to-date in-line 6-cylinder and V8 engines with outputs ranging from 429 hp to 630 hp allow completely new driving experiences and combine impressive performance with modern efficiency. 3D printing, also known as additive manufacturing, is the exact opposite of the traditional way of making objects. Instead of machining or "subtracting" material to form an object – much like how a sculptor cuts away clay – 3D printing adds layer upon layer of material to build an object. Product designers and engineers upload a digital (CAD) file to a 3D printer, which then prints a solid 3D object. 3dreams Thermoplastics are the most frequently used materials, but the technology also includes photopolymers, epoxy resins, metals, and more.
The interior of the first four-door AMG GT model is characterized by elegant coolness and also by ultra-modern features: innovative controls can be intuitively operated and configured as required. The blend of high individualization and sports car technology, placing yet more focus on the requirements of discerning customers, is also clear from the wealth of equipment packages and individual options. Moreover, the latest addition to the family from Affalterbach also lives up to the Mercedes-AMG brand pledge with regard to its high driving dynamics and sets the benchmark in its segment on the racetrack too.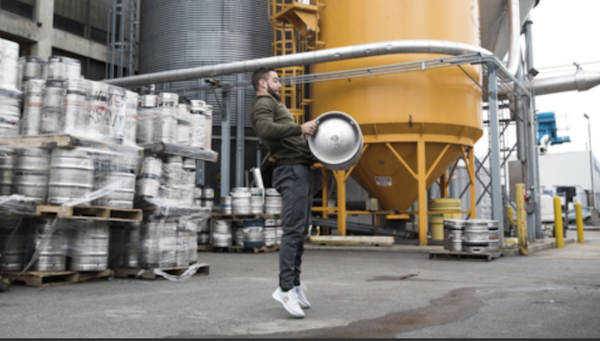 What are your plans for St. Patrick's Day? From chugging beer to downing multiple forms of potatoes, St. Patrick's Day might be one of the unhealthiest holidays out there. With the holiday just around the corner, Boston-based Reebok trainer Conor Murphy, has come up with the ultimate solution to combine fun with fitness this year.
As an advocate for using unconventional exercise equipment, Murphy put together the ultimate keg workout in the spirit of the holiday, to show you can still stay fit this St. Patrick's Day.
"Not only do odd objects keep training unique and fun, but moreover, each object presents a new challenge," he says. "They test your ability to use all of the components of fitness in new ways."
The ultimate keg workout goes as follows:
3 rounds for time:
•   20 keg squats
•   20 keg swings
•   20 burpee keg jump-overs
•   20 keg thrusters
•   20 keg lunges
After bash challenge:
•   5 kegstand push-ups (or, see if you can even do 1)
No keg lying around the house? Not to worry, dumbbells can be substituted for any of the above exercises.
Murphy is sporting the all-new Reebok CrossFit Nano 8, in a special St. Patrick's Day colorway! https://www.joker123official.com The shoe is available on Reebok.com for $130.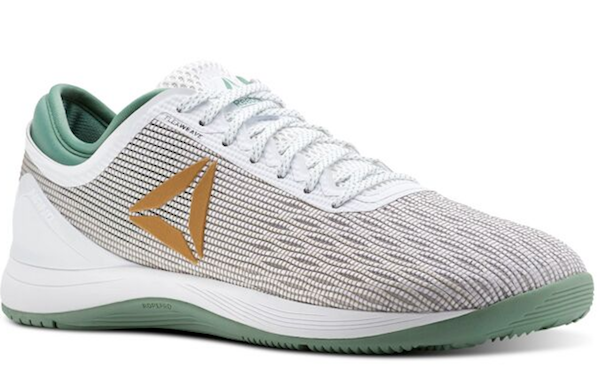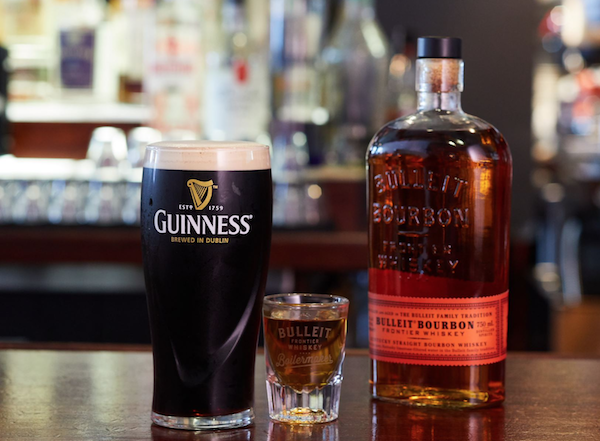 This Saturday everyone becomes a wee bit Irish as we celebrate St. Patrick's Day. Here at MANjr we wanted to share some drink recipes from Bulleit Frontier Whiskey and Guinness to celebrate everyone's favorite Irish holiday.
The Bulleit Boilermaker served with Guinness Draught is the ultimate duo for the occasion, combining the iconic Irish beer with our classic high rye bourbon. If you're not familiar with a Boilermaker, it's a simple serve of a pint of beer paired with a shot of Bulleit. Check out the recipe and photo below for instructions on how best to enjoy Bulleit Bourbon and a pint of the 'black stuff'.
If you don't have any green to wear for the holiday and would rather enjoy a green cocktail, we also included the Bulleit Green Light District recipe made with Bulleit Rye. Tiktok Porn – Download unlimited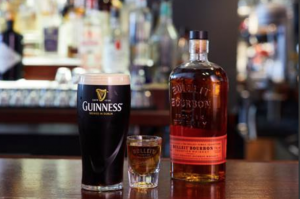 Bulleit Boilermaker
Pour it: 1.25 oz. Bulleit Bourbon
Pair it: 12 oz. Guinness Draught
To best experience this two-drink serve, alternate between sipping Bulleit and slowly drinking your beer to discover flavor profiles.
Ingredients:
• 1 part Bulleit Rye
• 1 Part green crème de menthe
• 1 part crème de cacao
• 1 part heavy cream
• 5 mint leaves
Instructions: Shake all the ingredients and serve up.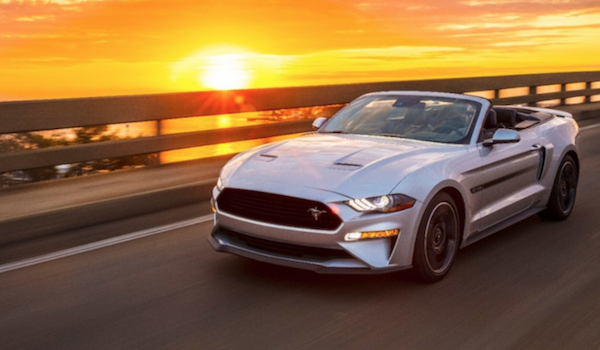 There is some interesting news coming the the folks over at Ford. America's favorite sports car gets even more style and technology for 2019 thanks to the revival of the legendary Mustang GT California Special, new features including rev-matching on 5.0-liter 6-speed manual-equipped models, the first-ever custom-tuned B&O PLAY premium audio system for Mustang, three new vintage-inspired colors and over-the-top stripes.
"No doubt, 2019 is an exciting year for Mustang enthusiasts, especially fans of our California Special and BULLITT models," said Corey Holter, Ford car group marketing manager. "This year further targets hardcore enthusiasts who want even more performance from BULLITT, while new technology – including rev-matching on manual transmission-equipped Mustang GT and active valve performance exhaust on the EcoBoost® model – means even more thrills."
When Mustang first hit the streets in 1964, owners clubs sprang up around the country, with many regional dealers creating their own personalized pony car designs. One – inspired by the 1967 Shelby GT notchback coupe prototype – came to be called the California Special.
That original version featured blacked-out grille, fog lamps and a side racing stripe that ended ahead of a new rear fender scoop. It wore a Shelby-inspired spoiler, custom taillamps and twist-lock hood fasteners. Impressed, Ford put a limited number of California Special cars into production for 1968. Before long, the California Special had joined the ranks of Shelby, Boss and Mach 1 special-edition Mustangs.
Today, the 2019 California Special for Mustang GT is a visual standout, featuring a trademark fading stripe that traces from the 5.0 side badge to the rear fender scoop. A signature Ebony Black and Race Red script California Special badge adorns the trunk lid. At the front, the car follows the blacked-out open grille and picks up the Mustang Performance Pack 1 splitter. The California Special wears unique five-spoke painted machined wheels.
Inside are rich black Miko® suede-trimmed seats with embossed GT/CS insignia and contrast red accent stitching, along with custom embroidered GT/CS floor mats. Signature California Special script badging appears on the passenger-side dash panel.
"Few things are more satisfying than dropping the top on a California Special and taking a drive down the majestic Pacific Coast Highway," said Mark Conforzi, Ford designer. "This signature design takes its cues from the original California Special, while enhancing the personality of today's Mustang."