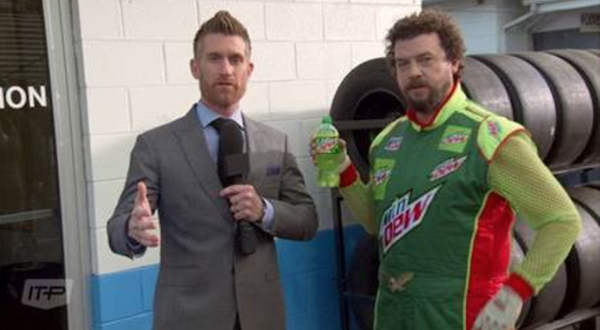 In 2017 we got to see Dewey Rider as he took on a role as the heir to Dale Jr. following his retirement and the new face of Mtn Dew. This year's new campaign represents the second chapter in Dewey Ryder's story as Dale. Jr.'s replacement – not only on the track but as the face of Mountain Dew.
The new commercial highlights Dewey's new ride, the perfect manifestation of his fearless and pioneering approach to racing in automobile form, complete with a Mtn Dew fridge. The hilarious spot also chronicles a phone conversation with Dale himself, following Dewey's first appearance driving on the raceway, along with a Q&A with ESPN personality Marty Smith.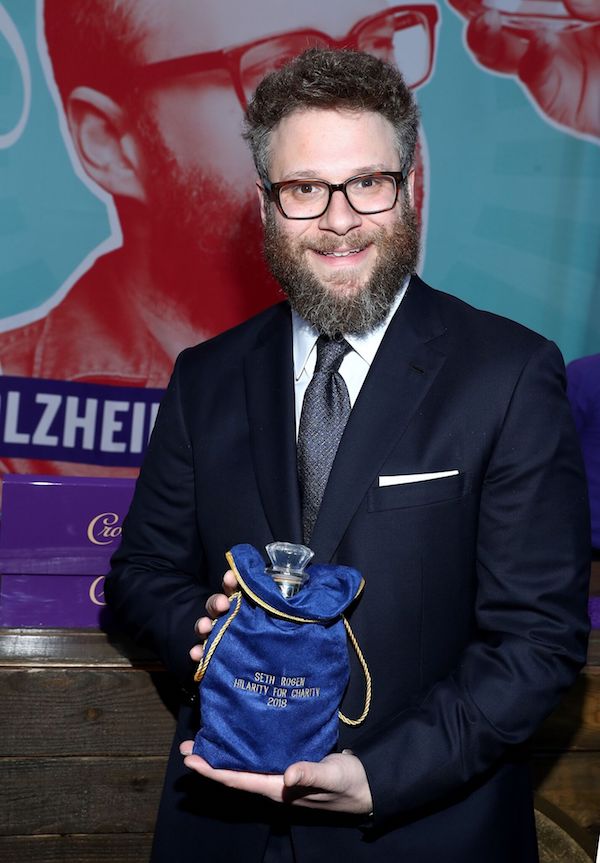 This past week Seth Rogan gave us a night to remember in Los Angeles along with a star-studded cast that came together to raise funds for Alzheimer's Disease at his 6th annual Hilarity for Charity variety show.
As the premier spirit of the event, comedians and guests alike were able to sip and savor a variety of Crown Royal cocktails while kicking back and enjoying a few laughs – all while doing some good. Crown Royal also gifted their generous host, Seth Rogen with a custom embroidered bag and bottle of Crown Royal XR.
In 2012, Seth Rogen and Lauren Miller Rogen founded Hilarity for Charity as a resource for the millennial generation, to help bridge the gap in understanding the landscape of Alzheimer's disease. Today, HFC is dedicated to raising awareness, inspiring change, and accelerating progress in Alzheimer's care, research, and support through the engagement of millennials. Using this unique approach, HFC aims to significantly improve outcomes for all family members contending with Alzheimer's disease by 2020. https://callescort.ch/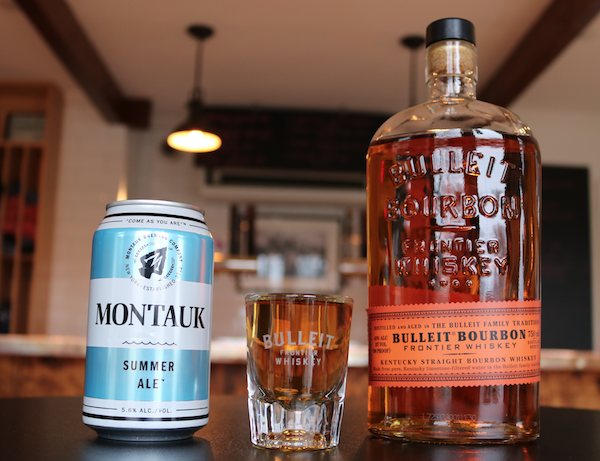 Next Saturday is National Beer Day. So to celebrate that fun day on April 7th, Bulleit Frontier Whiskey has found two ultimate Bulleit Boilermaker pairings for spring. To help their search, Bulleit challenged their friends at Montauk Brewing Co. (Montauk, NY) and Ninkasi Brewing Co. (Eugene, OR) to select their best beers to pair with each of our high-rye frontier whiskeys.
The result is a curated selection of the best boilermaker combos to enjoy this season on patio rooftops, at outside barbeques and all other spring/summer gatherings. If you're not familiar with a boilermaker, it's the simple serve of a shot of whiskey paired with a beer. Check out the Boilermaker recipe and pairings below to review their selections!
Bulleit Boilermaker
Pour it: 1.25 oz. Bulleit Frontier Whiskey
Pair it: 12 oz. Guinness Draught
To best experience this two-drink serve, alternate between sipping Bulleit and slowly drinking your beer to discover flavor profiles.
Montauk Brewing Co. Pairings
Bulleit Bourbon + Montauk Summer Ale
A unanimous favorite by the Montauk team, Montauk Summer Ale pairs well with Bulleit Bourbon due to its 25% wheat malt that events out the gentle spiciness of the bourbon.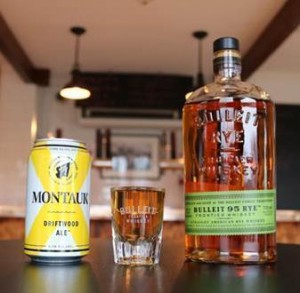 Bulleit Rye + Montauk Driftwood Ale
Montauk Driftwood Ale is an English Style Pale Ale, which is very balanced with toasty and biscuity notes. These notes blended particularly well with Bulleit Rye's unparalleled spice and complexity.
Ninkasi Brewing Co. Pairings
Bulleit Bourbon + Ninkasi Total Domination IPA
Kentucky Bourbon meets Pacific Northwest hops in this woodsy pairing. Notes of oak and pine carry across the bourbon and the IPA, creating a flavor that is rich, resinous and balanced. The malt backbone of the bourbon paired with the lingering hop bitterness of the beer give way to a smooth finish offering notes of caramel, spice and pepper. online pokies paysafe
Bulleit Rye + Ninkasi Yours Truly Easy-Drinking Ale
These smooth American classics complement and contrast each other, making them an enjoyably playful pairing. Biscuit notes from the grains shine through with each sip—rye in the bourbon and flaked barley in the beer. The creamy mouthfeel of the beer helps mellow out the spiciness of the rye. Each sip of the beer works to cleanse the palate, creating an experience that works well no matter what order you choose to enjoy this pairing.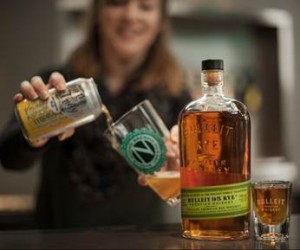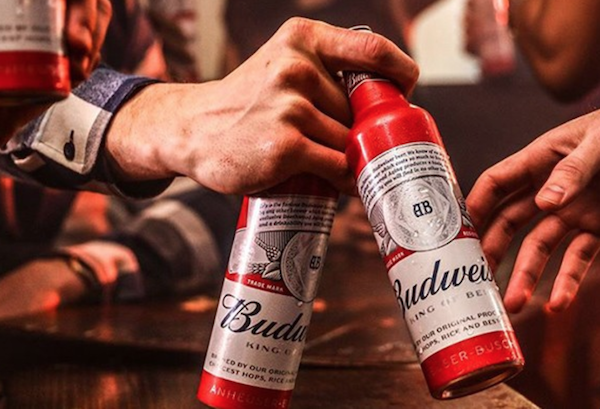 If you enjoy Budweiser beer you are already being rewarded with the great tasting beer. If you have not set yourself up for the Budweiser Rewards program than you need to fix that. With the rewards program you can get a bunch of fantastic items.
You can redeem your points for premium rewards that fit your lifestyle, including Budweiser Swag: clothing, electronics, home accessories, and digital wallpaper, tickets to sports and music events in your are, discount codes from our digital partners, including Lyft and Drizl and even enter to win once-in-a-lifetime sports and music experiences and much more!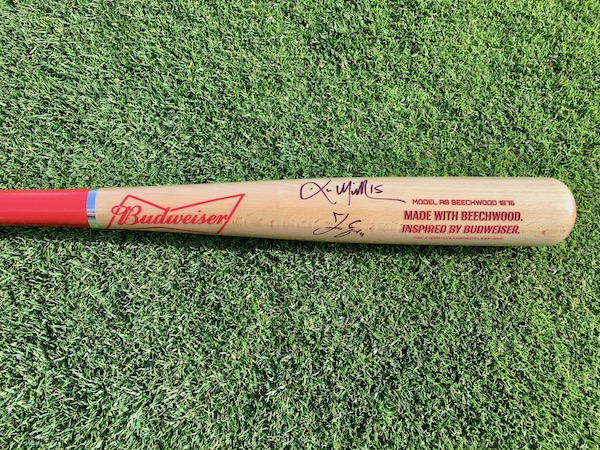 One exclusive item is the Axe beechwood bat inspired by Budweiser. They were able to pull some strings to get the Bud beechwood bats on Budweiser Rewards – perfectly timed to Opening Day today. Please note the bats will not be autographed.
I had a chance to test these bats out last week and they are legit. Plus when you have Houston Astros World Series MVP, George Springer and former Boston Red Sox great and World Series champ Kevin Millar help you out with batting practice you feel like your ready to play in the MLB!
You have to be 21 years old or older to enroll into Budweiser Rewards! Go to www.budweiser.com/en/budweiser-rewards.html to sign up.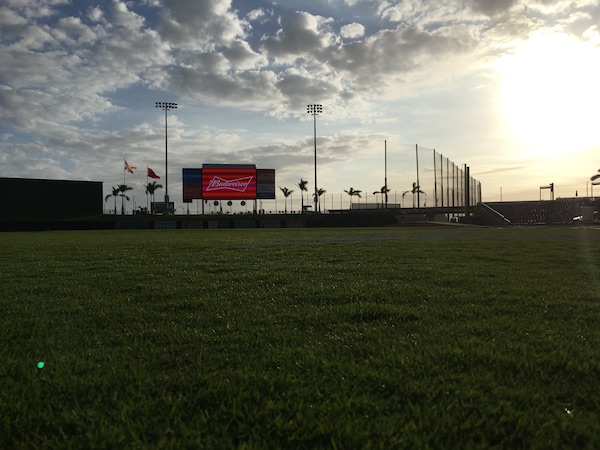 It is Friday. You are just getting out of work. You are heading out the door as fast as you can while you are thinking about your weekend plans.
Whether you are meeting up with your friends at a bar or hanging at your place or going to the ballpark you can almost taste the hot dogs and ice cold beer.
During that time chilling with your friends have you ever thought about how your beer is made?
I am guessing that you all know the ingredients in your beer, but do ever stop to wonder about the process of how your beer is made while you enjoy said beer with your friends as you watch your favorite baseball team?
Most people would not. For Budweiser, they are not asking you to know about all the steps it takes to make the beer that you are drinking. They want you to focus on the good times you are having with your friends.
To be honest I have never given it much thought either. I would go to the bar and buy a round for my friends. While I was buying that round I wasn't thinking of the brewmaster or scientists or all the other employees that go into making sure that the Budweiser that I am drinking was perfect.
Like I said before Budweiser is not asking you too.
Yet here is my challenge to you. If you are ever in an area where Budweiser offers a tour I would highly recommend that you take that tour. Not only will you get to sample the freshest Budweiser that you will ever taste, but you will get an appreciation for all of the hard work that everyone at Budweiser goes through for you so you can enjoy watching the game with your friends.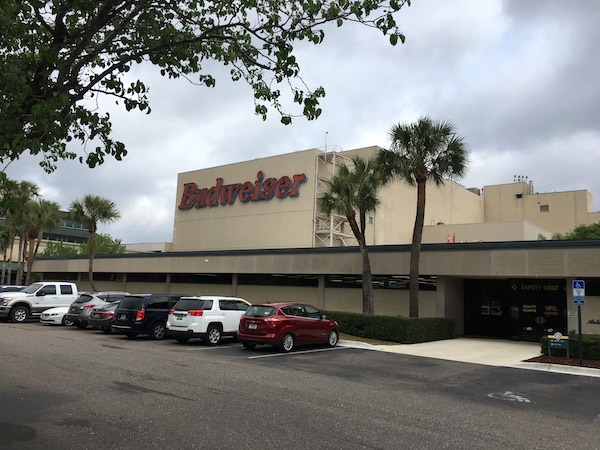 Jacksonville Budweiser Tour:
I had the great opportunity to check out the Jacksonville, Florida Brewery as well as get the inside scoop on the Houston Astros with a Major League Baseball Spring Training one of a kind experience. Budweiser invited me to go on a trip where I got to know more about Budweiser and what goes on at the Houston Astros Spring Training facility in Florida.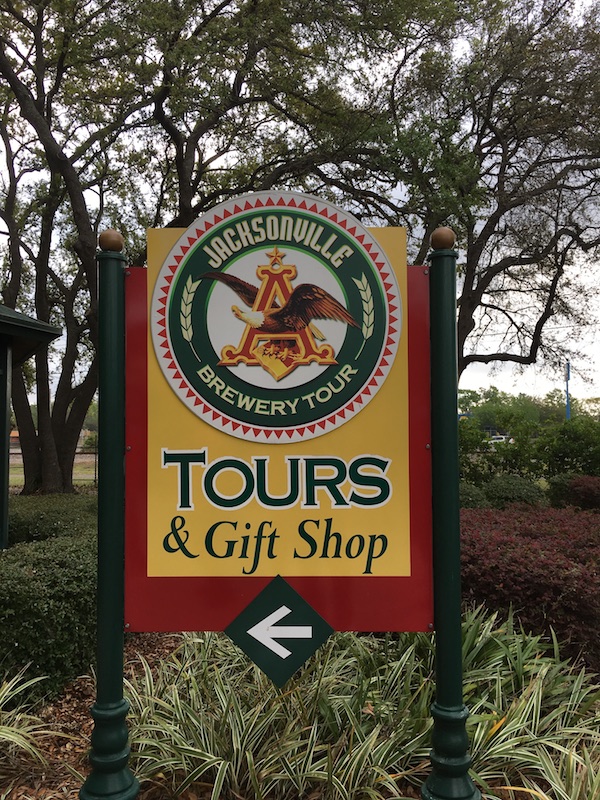 The first day started off at the Budweiser Brewery in Jacksonville. There we were on a guided tour from the Head Brewmaster and staff about how Budweiser is made from start to finish. I even got to help with the brewing process by adding in some beechwood into a vat. So someone out there will be enjoying a Budweiser that I had helped to make. Granted it was a very small part in the process, but it was cool to know that I helped in a some way!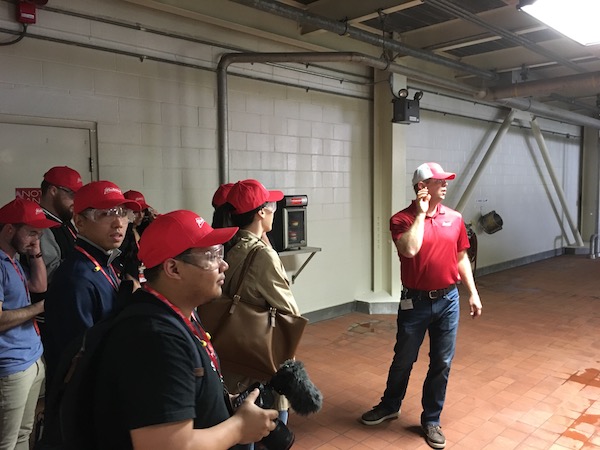 During the tour we learned that since day one, Budweiser has used the same recipe to brew its beer. Budweiser sources five key ingredients to brew its beer: water, barley malt, rice, yeast, hops. The yeast used in Budweiser today is directly descended from the original yeast used by Adolphus Busch in 1876. The exact formula is a closely guarded secret. Budweiser is not messing around. They keep that formula under strict lock and key!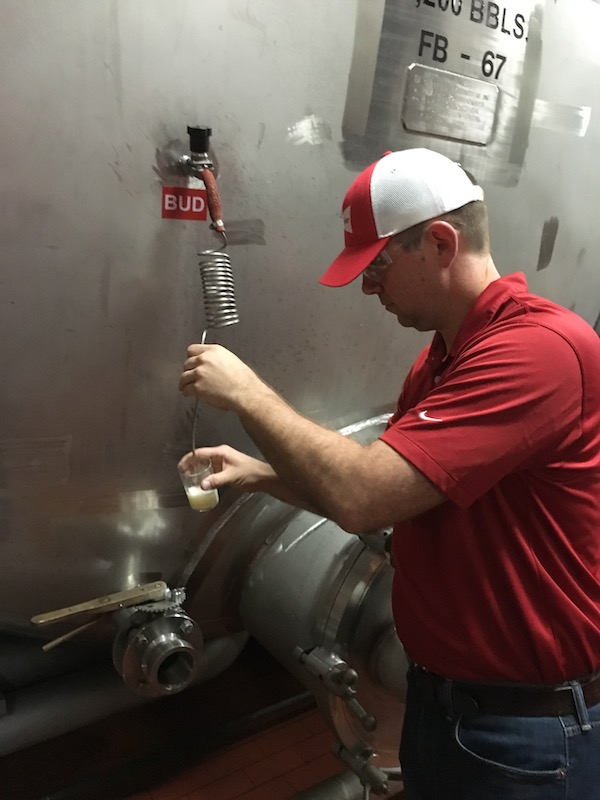 As I mentioned about the beechwood that I helped to add in the brewing process Budweiser has been perfected by brewmasters using the technique of beechwood aging, which is responsible for Budweiser's smooth, signature taste. During aging, the beer is kraeusened with a special blend of fresh wort and yeast. Natural carbonation is produced while the beer rests on Beechwood chips for several weeks to perfect the flavor. As the tour progressed I kept on gaining more respect about Budweiser's brewing process. It takes about 30 days to brew, twice as long as it takes to make other ales. For Budweiser, they believe quality takes time.
Brewmasters at every Budweiser brewery gather every day at 3pm to taste samples of beers from various stages of the brewing process to ensure quality and consistency. If the beer doesn't meet their incredibly high standards, it is discarded. I got to sample the freshest Budweiser ever. It had a cool, clean, and refreshing taste. I can honestly say that it was best Budweiser that I have ever tasted.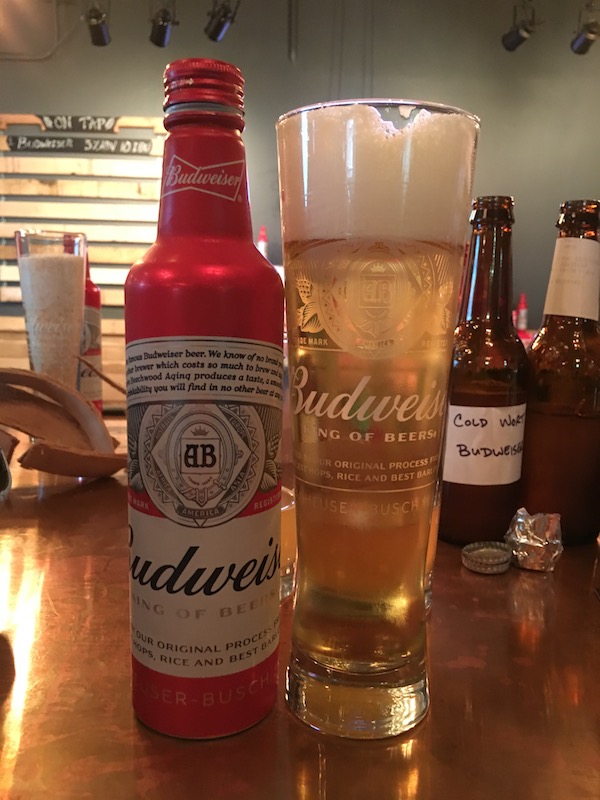 After the tour we headed over to another room for lunch where we tasted the different stages of Budweiser. It gave you a real sense of what goes on for each step as the Brewmaster and the staff make sure that you tasting the absolute best. The Brewmaster even talked about which food to pair with Budweiser and how to pour a beer into a glass the right way.
I want to share some knowledge on how to pour beer into a glass so you can be the hit of the party. If you are pouring a beer from a can or bottle into a glass do not tip your glass on a slant like you see bartenders do. Instead keep the glass level on the table and pour the beer right in the middle of the glass. That way all the excess carbonation will be removed and you won't feel so full. Feel free to pass this info onto your friends.
The people at the Jacksonville Budweiser Brewery were fantastic. They answered all of our questions. They took the time to show us all aspects of the beer making process. I know that the next time I pour a Budweiser into my glass I will remember all the steps the good folks at Budweiser go through to make a great tasting beer!
West Palm Beach MLB x Budweiser Experience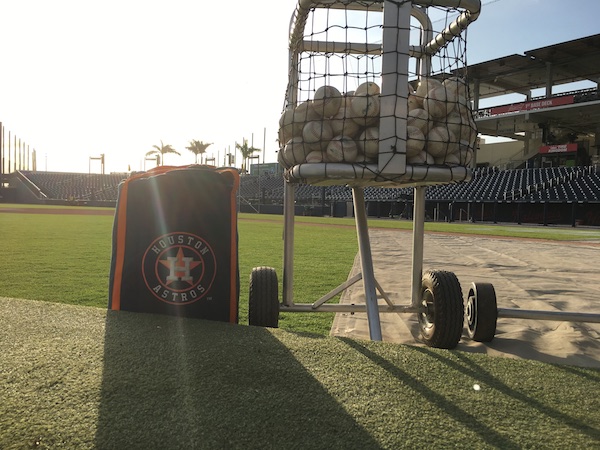 Baseball and Budweiser go hand in hand. So when I got the invite from Budweiser to see if I wanted to be part of a Major League Baseball Spring Training Experience I knew it was going to be….wait for it….a home run. (Sorry I couldn't resist.)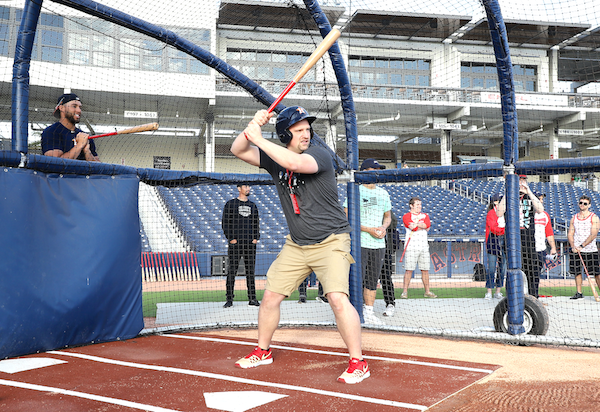 As we traveled from Jacksonville to West Palm Beach in a van my fellow writers and I were treated by the Budweiser team with some Buds, snacks and baseball themed movies. As one fellow writer, Brandon Stroud dubbed us the Vanlot because we watched The Sandlot, The Sandlot 2 and Sandlot 3, which I never new the sequels existed, we shared a bunch of laughs as we watched all three while headed to our next destination. This is the sort of comradery that  a baseball team has as they travel together for their next game. One of the many highlights of the trip was getting to make new friends and share some Buds together!
The following day we headed on over to FITTEAM Ballpark where the Houston Astros and Washington Nationals share the facility. This is where the trip went from awesome to ridiculous. And by ridiculous I mean an unforgettable experience.
Budweiser not only hooked us up with a tour and tasting at their Jacksonville Brewery, but they made this baseball fan's dreams come true. I am still in shock by what took place earlier this week.
We were able to take part in batting practice with Houston Astros World Series MVP, George Springer and former Red Sox great and World Series Champ, Kevin Millar. As a Red Sox fan I was psyched to get the chance to interview Millar. I had interviewed him a few years ago and just like that time before Kevin was very gracious with his time. This was my first time interviewing George and for a World Series MVP he was very humble. Both Millar and Springer have a passion for the game that can be seen as they talked to us about baseball and Spring Training. They were generous with their time and even signed the new Beechwood Bats from Budweiser and Axe Bat. In the video below you can see my take a few swings from the new style bat. They are really comfortable to hold and swing. I even impressed George and Kevin with a few of my hits. (BUCKET LIST MATERIAL!!!!)
Budweiser partnered with Axe Bat and George Springer to create custom Axe beechwood bats inspired by Budweiser's quality beechwood. Springer is an official partner of Axe Bat and uses the company's engineered handles exclusively. Budweiser partnered with George Springer and Kevin Millar as part of its Legends program.
After chilling with Springer and Millar we got a guided tour of the FITTEAM Stadium and all the ins and outs. It was built about two years ago and has all the amenities that a baseball team is looking for.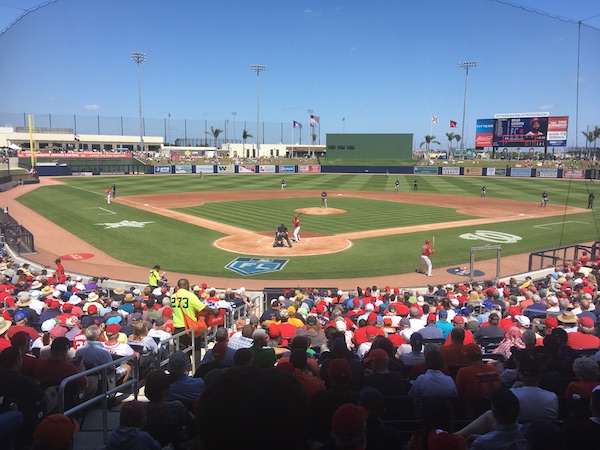 After the tour we went back down to the field and watched both teams take in some batting practice. I even got to see former Red Sox and Chicago Cubs World Series Champ, David Ross on the field. Then we were treated to the Budweiser suite and have some tasty Budweisers and ballpark food as the Nationals and Astros played in a preseason game. It was the perfect ending to an amazing trip.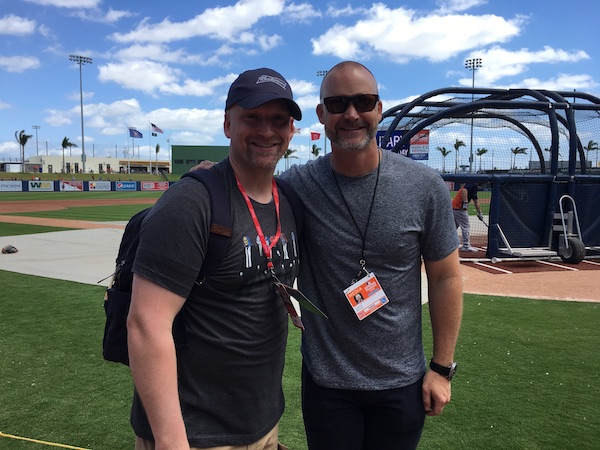 Please note: Budweiser invited me on this media trip, but my thoughts and words are my own.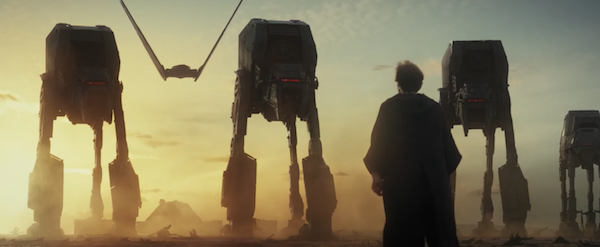 Lucasfilm's Star Wars: The Last Jedi—the next action-packed chapter of the Star Wars saga— Earned critical acclaim and the No. 1 spot atop 2017's list of highest-grossing films. The visually stunning film welcomes the return of original characters, including Luke Skywalker, Princess Leia, Chewbacca, Yoda, R2-D2 and C-3PO and further explores the deepening journey of the saga's new members, Rey, Finn, Poe, and Kylo Ren. Now families can bring home the movie digitally in HD and 4K Ultra HD™ and via Movies Anywhere on March 13, two weeks before the 4K Ultra HD™ Blu-ray, and Blu-ray™ disc on March 27.  This release also marks Disney's first title available on 4K Ultra HD Blu-ray disc in both Dolby Vision™ HDR and Dolby Atmos® immersive audio, delivering consumers a transformative viewing experience.
Director Rian Johnson takes fans on an intimate journey into the creation of Star Wars: The Last Jedi in a feature-length documentary, explaining his unique interpretation of the Force, detailing the painstaking process of creating Snoke, and deconstructing action-packed scenes from the film such as the epic space battle and the final confrontation. Johnson also reveals two exclusive scenes, featuring Andy Serkis as Snoke prior to his digital makeover, as well as 14 never-before-seen deleted scenes, in addition to his audio commentary.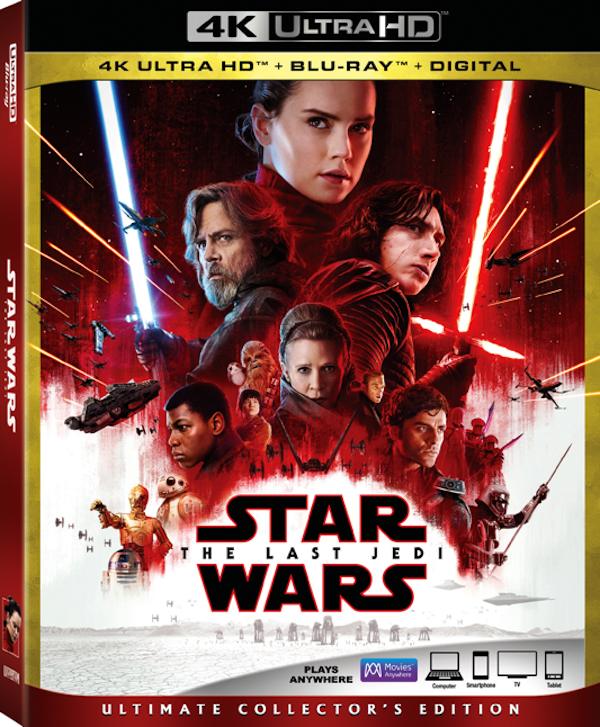 Bonus features include:
The Director and the Jedi – Go deep behind the scenes with writer-director Rian Johnson on an intimate and personal journey through the production of the movie—and experience what it's like to helm a global franchise and cultural phenomenon.
Balance of the Force – Explore the mythology of the Force and why Rian Johnson chose to interpret its role in such a unique way.
Lighting the Spark: Creating the Space Battle – Get a close-up look at the epic space battle, from the sounds that help propel the action, through the practical and visual effects, to the characters who bring it all to life.
Snoke and Mirrors – Motion capture and Star Wars collide as the filmmakers take us through the detailed process of creating the movie's malevolent master villain.
Showdown on Crait – Break down everything that went into creating the stunning world seen in the movie's final confrontation, including the interplay between real-word locations and visual effects, reimagining the walkers, designing the crystal foxes, and much more. Valmont – Prime Renewing Pack. Valmont Prime Renewing Pack , luxury skincare, hair care, makeup and beauty products at Valmont Prime Renewing Pack Official This makeover treatment immediately reveals the glow of healthy skin and improves the complexion day after day.
Andy Serkis Live! (One Night Only) – Writer-director Rian Johnson presents two exclusive sequences from the movie featuring Andy Serkis' riveting, raw on-set performance before his digital makeover into Snoke.
Deleted Scenes – With an introduction and optional commentary by writer-director Rian Johnson.
Audio Commentary – View the movie with in-depth feature audio commentary by writer-director Rian Johnson.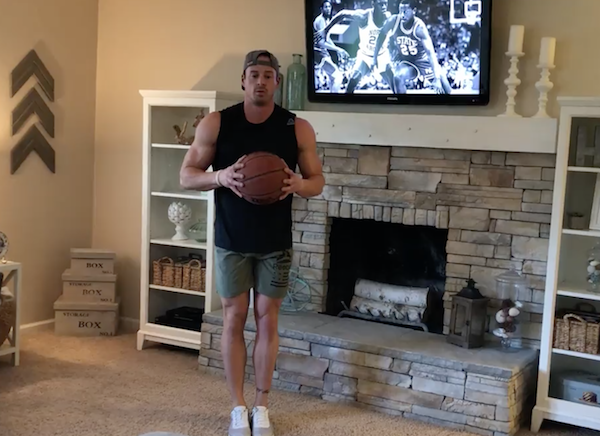 You are all in on watching the collage basketball tourney, but your workout routine might be getting kicked to the curb.
With the Sweet Sixteen starting tonight, there is going to be a lot of basketball watching and sitting on the couch this weekend. Thankfully, Reebok, with the help of trainer and former college baller and creator of Jeremy Scott Fitness, Jeremy Scott has put together a quick workout for people to do right at home while watching this year's tournament.
The workout will include triggers, including movements for every three pointer, buzzer beater, and more!
Workout Triggers:
Every time a new game tips off: Between the leg lunges
3-pointer: 3 skaters
Every time a bench player swings a towel: jump squat with ball
Commercial break: 12 Russian twists
Buzzer beater: 30 pushups side planks
Free throw – Bulgarian Split Squat for entire time
Player fouls out: Incline pushup
Halftime: 3 walkout pushups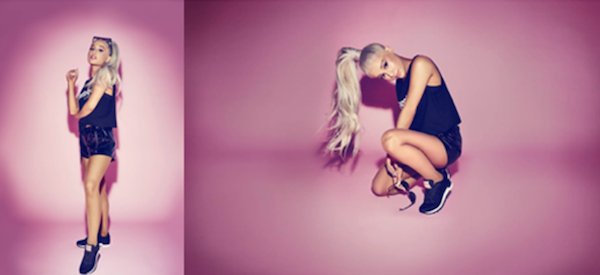 Some really cool news out of Reebok came to the forefront this week. Reebok Classic announces the addition of international pop star Ariana Grande, supermodel Sharina Gutierrez and rap-duo Rae Sremmurd to the next iteration of its Always Classic Spring/Summer 2018 campaign, showing the world what it means to be Always Classic with the new Classic Leather Flexweave.
A brand that fiercely believes in those who challenge expectations and push their creative boundaries, Reebok's new Always Classic campaign brings together the most disruptive and authentic style pioneers of this generation and unites them with Reebok Classic's iconic Franchise Four collective: the Freestyle Hi, Classic Leather, Club C and Workout Plus. First up celebrating the newest silhouette, the Classic Leather Flexweave, a reimagining of the iconic Reebok Classic sneakers, are Ariana Grande, Swae Lee and Slim Jxmmi.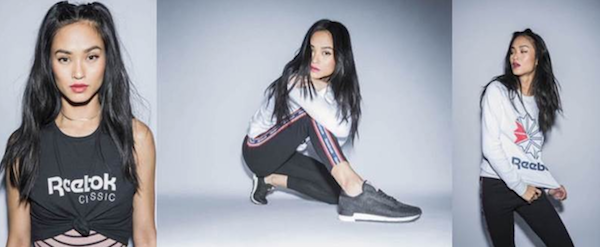 The Classic Leather silhouette is an icon of style, and the Flexweave evolution only adds to its legendary status. Ariana Grande and Rae Sremmurd brings an innovative energy to the table, taking the silhouette to new heights of self-expression. As hit-producing artists, Ariana and Rae Sremmurd are changing the game and creatively stretching the very essence of their genre. Known for their fresh and fearless style choices from the stage to the red carpet, they all bring their own flair to what it means to be Always Classic. With a signature style that is as diverse and unique as their assortment of hit singles, one thing that remains constant is their fresh footwear and the Flexweave has become a staple part of their distinctive style.

As a style shapeshifter in her own right, Sharina Gutierrez also isn't afraid to have her own distinct fashion identity, refusing to follow fashion trends or look to others for fashion choices but instead trusting her fashion instincts to remain true to herself. Live communication. Still looking at pictures and texting? But with live people more fun! Video communication with users sexy cam girl — the most popular video chat in the world. Our chat has no analogues and is fundamentally different from other video chats.
The Flexweave's new openweave technology combines 8 different fibers, providing a perfect union of stability and breathability; durability and flexibility. The power of 8 means never having to sacrifice comfort or movement in the upper, creating a fashion forward silhouette for those who want to stand out.
Always Classic champions the people whose fearless self-expression and nonconformist attitudes turn heads and set trends around the world. Alongside Ariana, Sharina and Rae Sremmurd, the campaign features some of Reebok's most daring brand partners, including Rapper Lil Yachty and international supermodel Gigi Hadid.
Shop the new Classic Leather Flexweave, as worn by Ariana Grande, Rae Sremmurd and Sharina for $95 at http://www.reebok.com/us/classic_leather.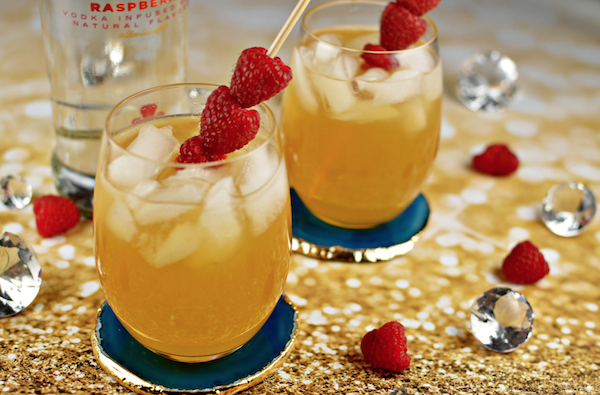 We are almost there. Better weather is on the horizon. With Spring right around the corner, get ready to enjoy the outdoors and impress your friends with crafting some seasonally-inspired cocktails. Whether at a garden party, BBQ or enjoying the holidays with family & friends, anyone can enjoy these recipes made with Smirnoff No. 21 and Smirnoff Raspberry, that won't break the bank.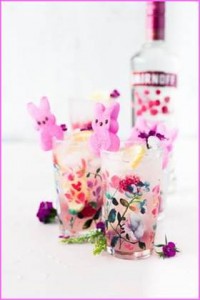 The Blushing Bunny
• 2 oz. Smirnoff Raspberry Vodka
• 4 oz. raspberry lemonade
• 2 oz. lemon-lime sparkling water
• Fresh raspberries
• Fresh sliced lemons
• Pink bunny-shaped marshmallows
Add a couple fresh raspberries and a slice of lemon to the bottom of a tall glass and fill with ice. Add the Smirnoff Raspberry Vodka, followed by the raspberry lemonade and the lemon-lime sparkling water. Stir gently and garnish with a pink bunny-shaped marshmallow! Enjoy responsibly.
• 4 Whole Basil Leaves
• 4 Large Blackberries
• 1.5 oz. Smirnoff No. 21 Vodka
• 6 oz. Lemon Lime Soda
• Crystallized Ginger, for garnish
In a highball glass, add the basil and blackberries and muddle. Fill glass with ice, then add the vodka, followed by the lemon lime soda. Garnish with a slice of crystallized ginger and enjoy responsibly!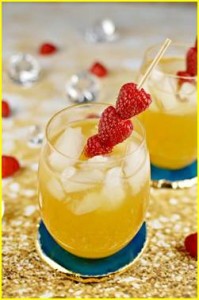 Raspberry Kisses (Raspberry Passion Fruit)
• 3 ounces Smirnoff Raspberry Vodka
• 1 ounce Limoncello
• 6 ounces Passion Fruit Juice
• Fresh Raspberries for garnish
In a cocktail shaker, mix ice, Smirnoff Raspberry Vodka, Limoncello, and Passion Fruit Juice. Shake and strain into a glass over ice. Garnish with fresh raspberries.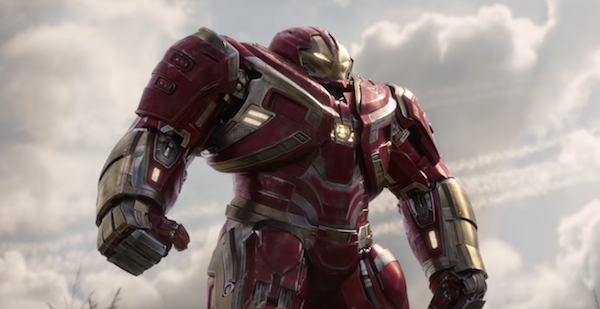 We are just a month away from the Avengers: Infinity War film. Marvel just released their latest trailer.
Two years after the Avengers were torn apart during the events of Captain America: Civil War, Thanos arrives on Earth to collect the Infinity Stones for a gauntlet that will allow him to bend reality to his will. The Avengers must join forces with the Guardians of the Galaxy to stop him before his onslaught of destruction puts an end to the universe
The Avengers and their allies must be willing to sacrifice all in an attempt to defeat the powerful Thanos before his blitz of devastation and ruin puts an end to the universe.