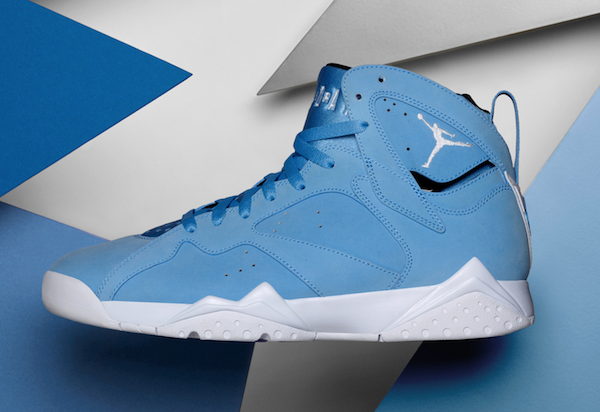 The title of this post is a slight variation on a Jay-Z song just like these Air Jordan VII's are a slight variation from the original shoe from back in the day. The 1992 release of the Air Jordan VII coincided with number 23's turning point from emerging star to legendary player. He laced them up in pursuit of his second title and again during that summer's global conquest, going from a hardwood name to a household name somewhere along the way. In this latest edition, the iconic release goes back to the beginning, paying tribute to MJ's alma mater with a University Blue upper in a colorway not seen since 2010. These kicks are on sale this Saturday at 10 AM EST on the SNKRS app and where Air Jordans are sold.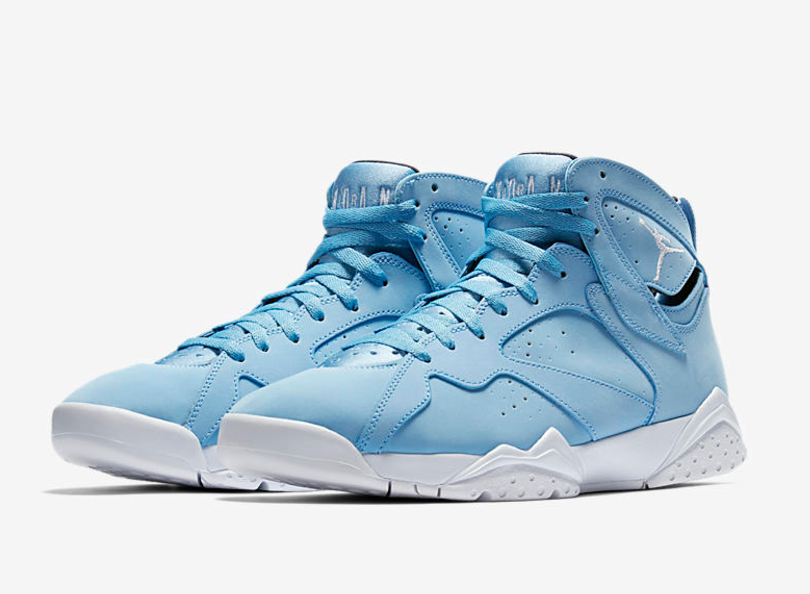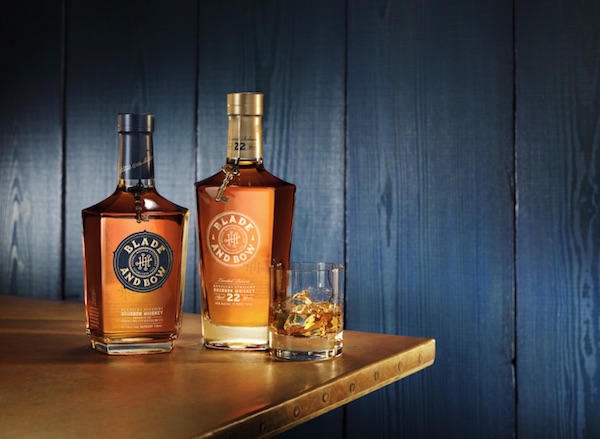 Early next month on Saturday, May 6 marks the 143rd anniversary of the Greatest Two Minutes in Sports! Are you getting some friends to come over to watch it? If you are I wanted to share some bourbon and cocktail suggestions for your Derby spring parties.
The much coveted and rare Blade and Bow 22-Year-Old Kentucky Straight Bourbon Whiskey will finally be re-released to coincide with Derby in 10 select markets around the country. This award-winning bourbon is perfect for slow sipping or creating a luxurious Mint Julep.
The Mint Julep with Bulleit 10 Year Old is a premium version of the classic Derby drink, while the Blade and Bow "New" Fashioned was created with the spirit of spring in mind and is a great alternative to the julep.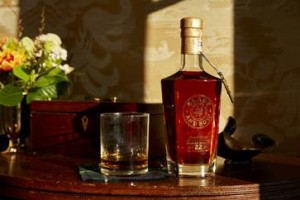 Blade and Bow 22-Year Old Kentucky Straight Bourbon Whiskey
Beginning in April, an extremely limited supply of Blade and Bow 22-Year Old will be re-released for the first time since its launch on Derby Day, 2015. Keep an eye out at leading bourbon retailers and help commemorate the 82nd anniversary of the opening of legendary Stitzel-Weller Distillery in Kentucky on the first weekend in May.
1.25 oz. Bulleit Bourbon 10 Year Old
1.5 tsp. sugar
Fresh mint leaves
Water
Directions: Muddle mint leaves, sugar and splash of water in a rocks glass or julep cup. Add Bulleit 10, water, and fill glass with crushed ice and stir. Garnish with fresh mint.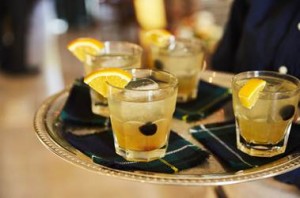 Blade and Bow "New" Fashioned
In an old fashioned glass (or rocks glass, whichever is readily available)
1.25 oz. Blade and Bow Kentucky Straight Bourbon Whiskey
1.5 oz. simple syrup
Muddle 1 orange slice
Add ice
0.75 oz. St-Germain
Stir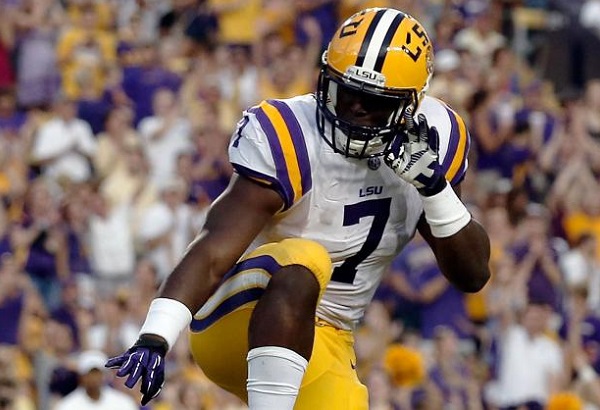 Most NFL fans are getting ready to see how their favorite team will improve with the NFL Draft. Before the draft starts MET-Rx, a pioneer in the sports nutrition industry, unveiled their latest digital ad campaign featuring their newest spokesperson – former LSU star running back and current top NFL Draft prospect – Leonard Fournette.
For some it is not about the trophies, which represent a symbol of past accomplishments. For elite level athletes like Leonard, there is no time to rest on their laurels – they're focused on training for the next game, the next rival, the next level. What drives them forward is what they'll conquer next.
"Trophies are fine but they aren't what define your success," says Leonard Fournette. "Athletes get motivated by focusing on the next thing and training to get there. You can't get distracted by shine. I appreciate that MET-Rx stands for that. I hope the campaign inspires young athletes to focus on what comes next."
On Draft Day, Leonard will be taking over the MET-Rx social channels (Twitter and Instagram), giving fans a behind-the-scenes look as he prepares for his big night. He will also be going LIVE on Facebook at 1:30pm EST, talking all things Draft with NFL analyst Adam Caplan and taking questions from fans hours before hearing his name called.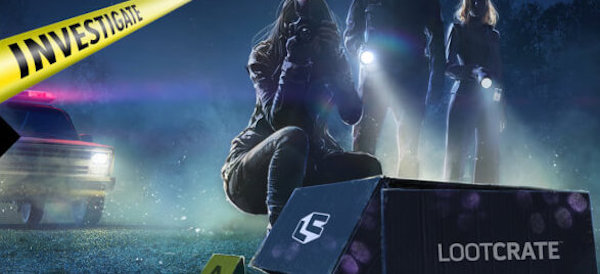 Loot Crate wanted to see if the truth is out there for the month of April. To do that they connected with some of the best in the game. This month you have items from Batman, X-Files, Jessica Jones, Stranger Things and more.
In the create you get an exclusive Marvel's Jessica Jones Q-Fig. This is another awesome and exciting Loot Crate exclusive figure from Quantum Mechanix. As a fan of the X-Men I loved seeing the Stranger Things shirt as it gives a nod to Uncanny X-Men. How can you not have a themed crate without the X-Files? Loot Crate knows you can't so they added some X-Files pencils, made by A Crowded Coop. These pencils have the phrases from the classic series: "I Want to Believe," "That's Why They Put the 'I' in F.B.I.," "The Truth is Out There," and "Trust No One" on them. Loot Crate even provided a pencil sharpener! The Loot Pin is a tape recorder. You can use that pin to get four digital comics: The X-Files (2016) #1, The X-Files: Origins #1,Metropolis #1, and Metropolis #2.
The two inserts in this month's crate are the Loot Crate Investigate-themed house advertising booklet and the Investigate edition of The Secret Order of Keys, which resembles a dossier, and contains Batman and The X-Files themed puzzles.
Like what you see? Get a subscription. Plus there are different themed crates as well. There is a Loot Anime, Loot Gaming, Loot Pets, Firefly, and LVLUp. They even have limited edition Star Wars and Call of Duty crates. You can pick out the best one that fits your style and your budget. Next month's crate theme is Guardians.  It will have items from Guardians of the Galaxy, Star Wars and more. Go to www.lootcrate.com for more info on each one and to start your subscription today!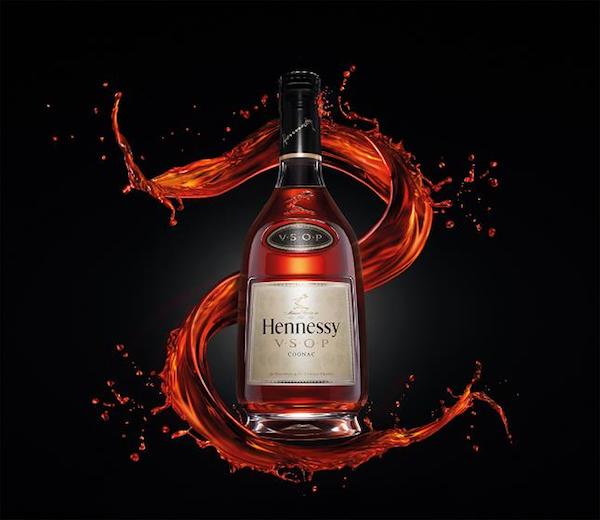 As we get closer the Kentucky Derby people start wanting to make Mint Juleps. Have you ever tried one with Hennessy? A uniquely American cocktail made of mint, sugar, bourbon and ice, the Mint Julep has been the official cocktail of the Kentucky Derby since 1938. But before the Civil War made foreign products like Cognac hard to come by in the South, Mint Juleps were in fact made with the French spirit.
So why not get back to this classic cocktail's roots with a French twist on an American tradition, made with Hennessy V.S.O.P Privilège? The world's first and favorite V.S.O.P Cognac blends over 60 eaux-de-vie to achieve perfect harmony – a natural balance of strength and smoothness with a long-lasting finish.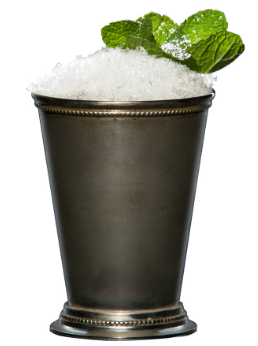 Georgia Mint Julep
• 2 oz. Hennessy V.S.O.P Privilège Cognac
• .25 oz. Apricot Brandy
• .25 oz. Heavy simple syrup (2:1)
• 8 tender mint sprigs (slim stems)
• Garnish: Mint Sprig, sprinkled powdered sugar
• Glass: Julep Cup
Method: Place 8 mint sprigs in the bottom of the julep cup, add the liquids, now fill half full with crushed ice, stir to combine and chill, top with more crushed ice to just above the rim of the glass.  Garnish with a fresh mint sprig and a small dusting of powdered sugar on top.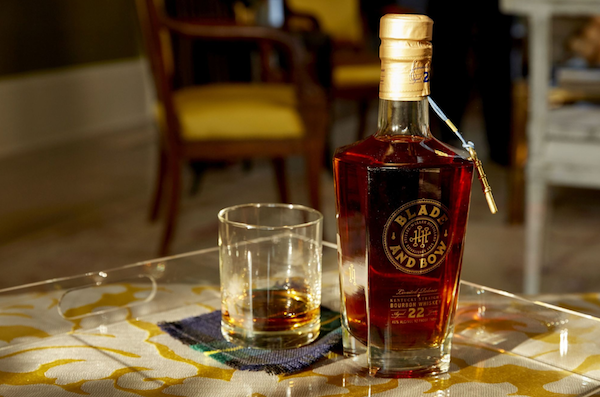 Derby Day is a day that many people look forward to. This year will be extra special. This month, an extremely limited supply of Blade and Bow Kentucky Straight Bourbon Whiskey 22-Year-Old will be re-released for the first time since its launch on Derby Day 2015.
Due to the rarity and renowned craftsmanship of the legendary Stitzel-Weller Distillery, demand for Blade and Bow 22-Year-Old exceeded even our wildest expectations. The re-release of Blade and Bow 22-Year-Old honors the 82nd anniversary of the opening of Stitzel-Weller Distillery and continues to epitomize the artful passion of Stitzel-Weller. I've attached a fact sheet with all the details.
Since its release, Blade and Bow 22-Year-Old has been recognized by many respected spirits awards including: Named "Best Straight Bourbon" and awarded Double Gold at the 2015 San Francisco World Spirits Competition, Awarded a score of 99 and Chairman's Trophy  at the 2016 Ultimate Spirits Challenge, Best Bourbon 10 years and over from multiple barrels from Jim Murray's 2017 Whisky Bible
Blade and Bow has a lot to celebrate this year, and is doing so leading into Derby weekend with A Stitzel-Weller Affair on May 5. The event includes a seated dinner by Chef Ford Fry of The Optimist and a private performance by Grammy-award-winning Steep Canyon Rangers.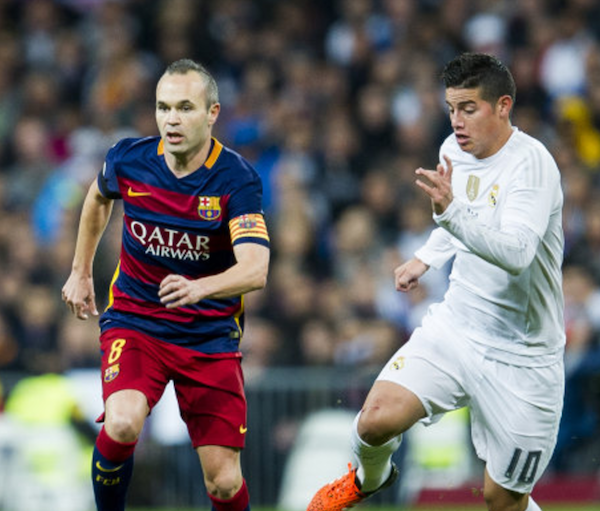 If you are fan of soccer and looking to check out some of the games from La Liga you might want to download the go90 app. go90 will be streaming one of the most important La Liga soccer matches this weekend when there is a classic cross-country clash between the two largest cities in Spain. Tune in on Sunday, April 23rd at 2:25 PM ET to stream.
Additionally, fans can check out any of these other matches happening this weekend:
(All times are ET)
Friday:
Sevilla v. Granada, 4/21, 2:35 PM
Norwich City v. Brighton & Hove Albion, 4/21, 3:40 PM
Saturday:
Villareal vs. Leganes, 4/22, 10:05 AM
Paris Saint-Germain v. Montpellier, 4/22, 10:55 AM
Osasuna v. Sporting Gijon, 4/22, 12:20 PM
Huddersfield Town vs. Fulham, 4/22, 1:00 PM
Espanyol v. Atlético de Madrid, 4/22, 2:35 PM
Fiorentina v. Inter, 4/22, 2:40 PM
New York Cosmos v. Jacksonville Armada, 4/22, 7:00 PM
Monterrey v. Tigres UANL, 4/22, 8:00 PM
Sunday:
Milan v. Empoli, 4/23, 8:55 AM
Celta Vigo vs. Betis, 4/23, 10:05 AM
Juventus vs. Genoa, 4/23, 7:00 PM
As a reminder, go90 streams hundreds of live soccer matches from some of the top leagues, which are available at no cost to you or your readers. There's no need for traditional cable or streaming subscriptions with go90. Just live, legal, and free fútbol, for fans living in the States.
Download the app for FREE via App Store or Google Play. As an added bonus, if you're a Verizon customer, streaming won't use up any of your data.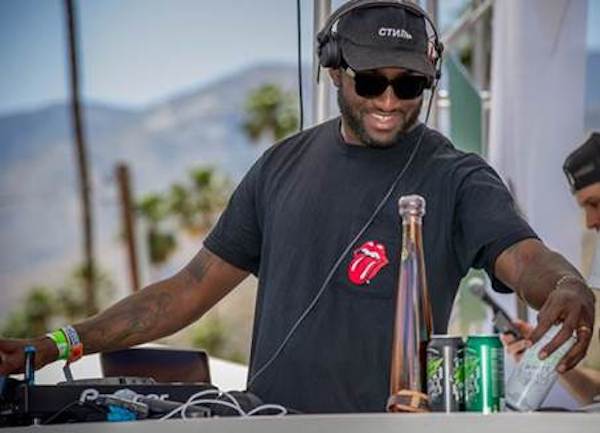 G-Eazy and Virgil Abloh performed last weekend at the DEW Label Motel in Palm Springs. Label Motel launched the DEW Label Series with a motel takeover that completely transformed the everyday into a bold and refined experience during one of the hottest music festivals of the year.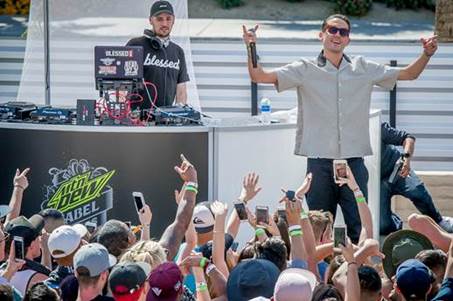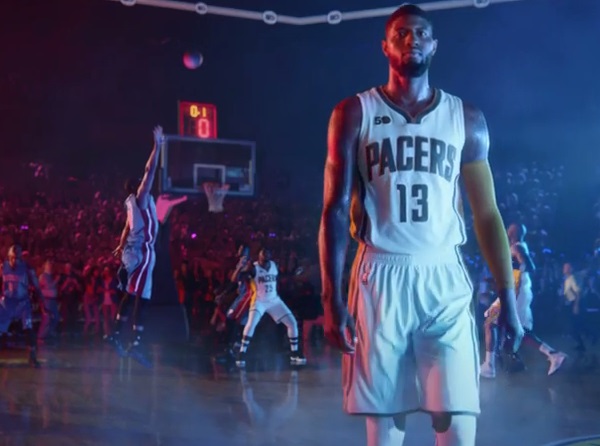 NBA and Pacers star Paul George and his team are fighting to go further in the NBA Playoffs. Now only is he a star on the court, but his is now highlighted in a new commercial. He is starring in the first ad for the new Gatorade Thirst Quencher sub-line, Gatorade Flow.
While providing the same hydration and fueling benefits of Gatorade Thirst Quencher, Gatorade Flow features a new taste profile – full flavor and a smooth finish. The ad brings to life what being in the flow of the game means to George, and the name 'Flow' naturally refers to the smooth finish that athletes experience when drinking it.
Gatorade Flow is available in four flavors: Blackberry Wave, Citrus Crash, Kiwi Strawberry, and the 7-Eleven exclusive, Strawberry Splash.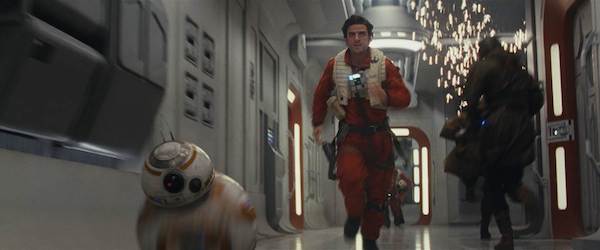 Yesterday during the Star Wars Celebration in Orlando Disney unveiled The Last Jedi trailer. The movie follows The Force Awakens in the Star Wars saga. The film comes out this December. It is the first official teaser for Star Wars: The Last Jedi made its debut before thousands of cheering fans. Introduced by director Rian Johnson, it's filled with new imagery that has us excited and asking questions. We will have to wait until the end of the year for those questions to be answered.