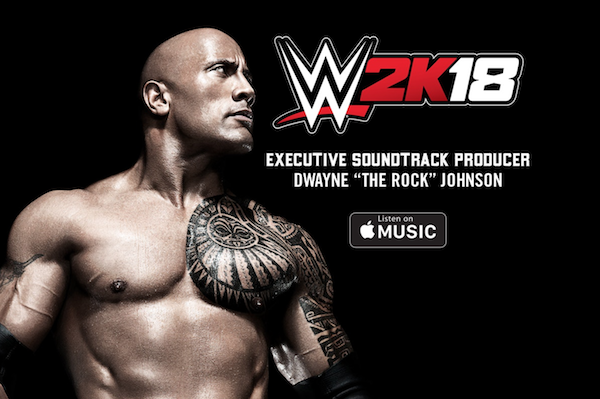 Do you smell what The Rock is cooking? Well 2K does. They announced the in-game soundtrack details for WWE® 2K18, the forthcoming release in the flagship WWE video game franchise. Executive produced and personally curated by legendary WWE Superstar and global icon Dwayne "The Rock®" Johnson, the soundtrack will feature 11 unique songs that represent many of Johnson's favorite artists and music genres, including hip-hop, classic rock, hard rock, blues, R&B and soul. In addition, Apple Music will serve as the premier streaming provider for the WWE 2K18 in-game soundtrack, which is available now for streaming at apple.co/wwe2k.
"Music is one of my soul's anchors. All genres. I'm excited to celebrate my WWE roots by partnering with the 2K and Apple Music teams and share some of my favorite hardcore training songs with fans all over the world," said Johnson.
The WWE 2K18 in-game soundtrack, executive produced by Johnson, will include the following artists and songs:
• Blues Brothers – "Soul Man";
• Boston – "Smokin'";
• Bruno Mars – "Runaway Baby";
• Disturbed – "Down With The Sickness";
• Eazy-E – "Boyz-N-The-Hood";
• George Thorogood & The Destroyers – "One Bourbon, One Scotch, One Beer";
• Joe Walsh – "Rocky Mountain Way";
• Kanye West – "Black Skinhead";
• Kid Rock – "You Never Met a White Boy Quite Like Me";
• ¡MAYDAY! (feat. Tech N9ne) – "Last One Standing";
• Tech N9ne (feat. Krizz Kaliko, Serj Tankian) – "Straight Out The Gate".
"Over the years we have collaborated with some of the world's most popular artists, including Florida Georgia Line, Metallica, The Weeknd and Diddy to name a few, but partnering with one of our own is always special," said Neil Lawi, Senior Vice President and General Manager, WWE Music Group. "Working with Dwayne is always a creative and inspirational experience, and we are thrilled to partner with him on this year's WWE 2K18 soundtrack, and bring his diverse selection to our fans around the world."
"For the past few years, we have presented music as an integral part of both WWE and WWE 2K culture by aligning with several big names in music and entertainment, from Sean Combs a.k.a. Puff Daddy for WWE 2K17 to our WWE Superstar John Cena® and Wiz Khalifa collaboration for WWE 2K15," said Chris Snyder, Vice President of Marketing at 2K. "The opportunity to work with an individual as accomplished, down-to-earth and respected as Dwayne – our inaugural WWE 2K cover Superstar for WWE 2K14 – significantly complements the gameplay content and overall experience we look to deliver every year."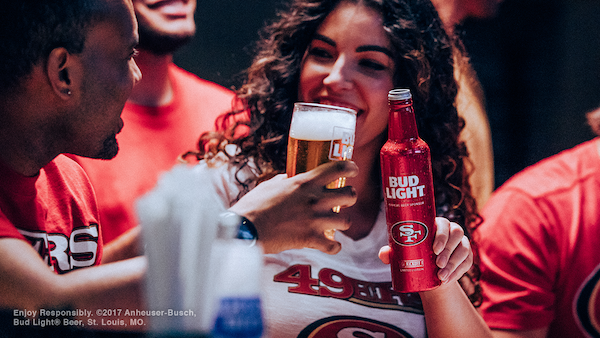 It is only the preseason, but we are excited that football is back. Just in time for the return of the NFL season, Bud Light, announced that it will continue its tradition of NFL team-themed packaging.  This season, America's favorite light lager will be available in both cans and aluminum bottles specifically designed to help football fans celebrate their favorite team. In total, there will be 28 new designs to celebrate 28 NFL teams across the country and a special 36-pack with all 32 NFL teams represented.  The updated looks are already on shelves in certain markets and will be available nationwide later this month.
This year's unique team can and aluminum bottle design prominently features each team logo as well as a catch phrase or rallying cry for each NFL franchise. Additionally, each can will feature Snapcodes that when consumers take a photo of them using Snapchat, it will unlock a chance to win Super Bowl LII tickets, an interactive Bud Bowl-style game and team-specific Snapchat filters.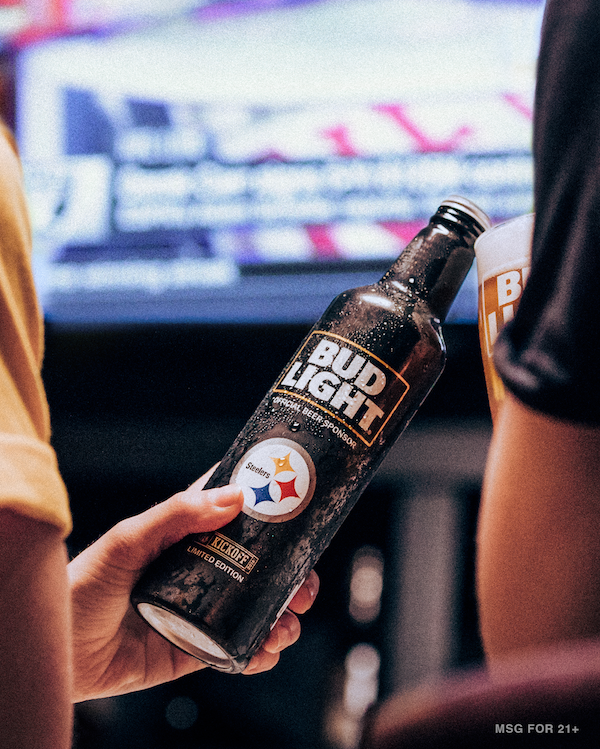 "NFL team packaging has become something fans look for from Bud Light year after year," said Anna Rogers, Director of NFL Partnerships and Strategy, Anheuser-Busch. "We are proud to continue that tradition and give fans another way to support their favorite teams while enjoying NFL football with their friends. We are also very excited to roll out NFL packaging on aluminum bottles for the first time in addition to cans."
In addition to the team-specific packaging, Bud Light will be introducing new television advertising throughout the NFL season, as part of its ongoing Famous Among Friends campaign that celebrates the fun times made while building friendships over sports and beer.  The first commercial spot is slated to run during the season-opening game on September 7.
Bud Light's continuation of the NFL team can tradition sets the tone for another exciting NFL season and adds another element to the brand's rich history as the official beer sponsor of the NFL. To learn more about Bud Light go to www.budlight.com or follow Bud Light on Facebook at Facebook.com/BudLight, on Twitter at @BudLight and on Instagram at @BudLight.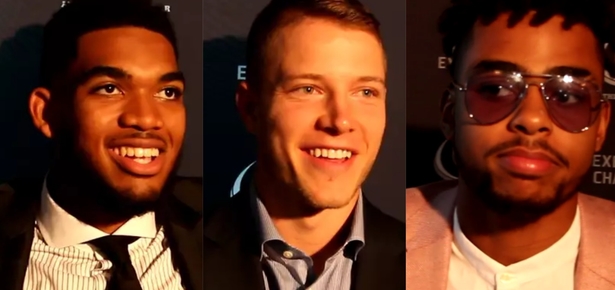 Last month we did our annual tour of today at the Gatorade Player of the Year Awards, an event that we always enjoy. The overall message and vibe of these events are consistently positive.
Gatorade has been recognizing elite high school athletes across the country since 1985. The criteria for selection is based on three different consideration points: athletic excellence, academic achievement and exemplary character. State Player of the Year awards are issued to male and female athletes in all fifty states (and the District of Columbia) across 12 different sports. The 606 state winners are then paired down to a final pool of 12 athletes. From this pool of finalists, one female and one male athlete are awarded Athlete of the Year in Los Angeles just prior to the ESPY Awards. The winners are voted on by a panel of about 400 people, including sports journalists, coaches and other athletes.
Past winners at different levels include some of the most successful professional athletes in recent memory. Kobe. LeBron. Peyton Manning. Clayton Kershaw. Allyson Felix. The list goes on and on. For many of these top-notch amateur athletes, this event is their first big spotlight moment – a chance to rub elbows with the elite professional athletes they all hope to become. It's day for recognizing excellence, nurturing potential and honoring the people who make it possible for young athletes to pursue their dreams in sports. All very positive stuff.
We got to spend time chatting with three professional athletes who are involved with the program: Christian Mccaffrey, Karl-Anthony Towns and D'Angelo Russell. Here are the interviews: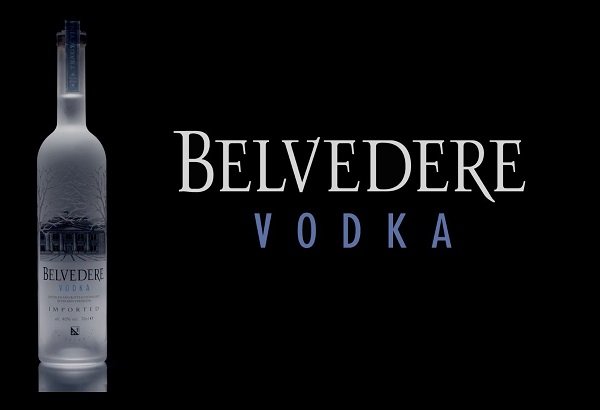 While everyone is looking around for eclipse glasses you can read this article for some delicious cocktails to celebrate next Monday's eclipse.  On August 21 America will experience its first coast-to-coast total solar eclipse of the sun since 1918 when the moon casts it's shadow on the sun creating a spectacular yet fleeting phenomenon as the sun goes dark, temperatures drop, and light dims to an eerie blue/grey hue.
To celebrate one of the biggest astronomical events of the decade, 99-years in the making, Belvedere Vodka is inviting astro-enthusiasts to grab their solar filter sunglasses (safety first! ha) and raise toast with some eclipse-ready cocktails.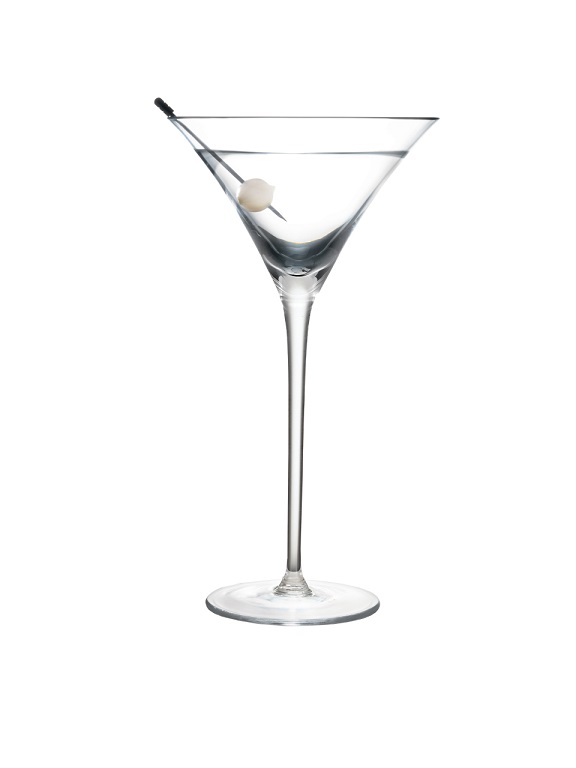 BELVEDERE SEASIDE MARTINI – A nod to the coast-to-coast path of totality.
Ingredients: 2 oz. Belvedere Vodka; 1 oz. Dry Vermouth; 2 dashes Addition Garlic Bitters; 1 dash Napa Valley Sea Salt Bitters. 1 dash Napa Valley Sea Salt Bitters.
Method:  Build ingredients in a pint glass, fill with ice and stir for just over 1 minute. Strain into a chilled martini glass and garnish with a speared pickled garlic.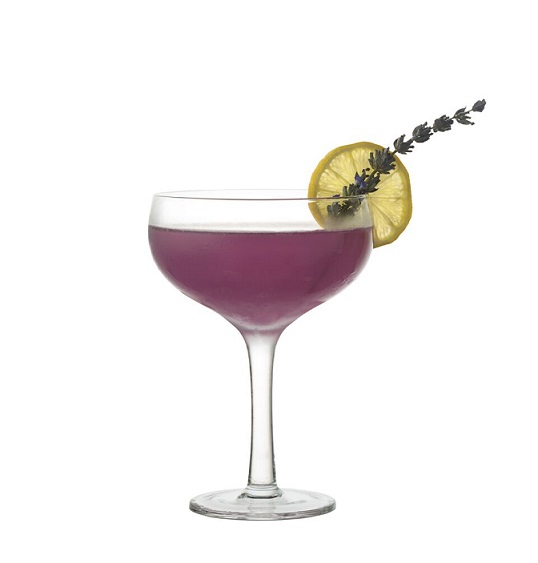 BELVEDERE BLUE VELVET – Set a mood indigo as the light moves to night.
Ingredients:  1.5 oz. Belvedere Vodka; .75 oz.; Fresh Lemon Juice.33 oz.; Orgeat .25 oz. Creme de Violette
Method: Add all ingredients to a shaker with ice. Shake and strain into a coupe glass. Garnish with a lemon wheel and a sprig of dried lavender.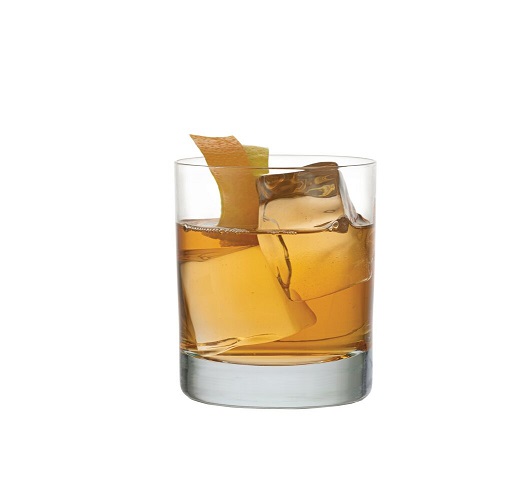 BELVEDERE OLD FASHIONED – Remix an American classic as the eclipse stretches from sea to shining sea.
Ingredients:  2 oz. Belvedere Unfiltered; White Sugar Cube; Soda Water Angostura Bitters
Method: Add a white sugar cube and splash of soda water to a rocks glass and muddle. Add 2 dashes of Angostura bitters and the Belvedere Unfiltered directly to the rocks glass. Add ice (block ice cubes of 1.5 x 1.5 recommended) and stir until chilled. Garnish with a finger-length lemon and orange peel.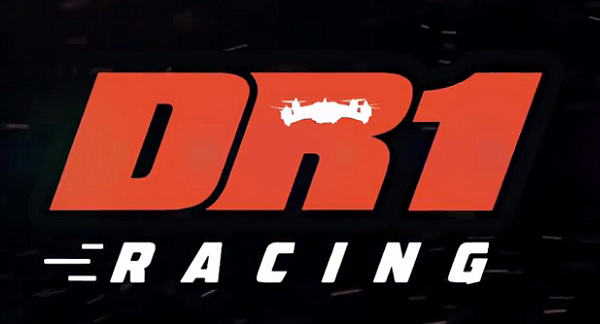 It was only a matter of time, but now drones have a league of their own.  DR1 Racing, the premiere international drone racing organization, today announced the title sponsors and locations for the upcoming 2017 season airing on Eurosport and Fox Sports internationally. DHL, the global market leader in logistics, has committed itself to become a founding partner in DR1 and the title sponsor of the Champions Series. In addition to DHL, Mountain Dew is returning for a second year as the presenting sponsor, culminating in a new name for the series: DR1 Racing presents the DHL Champions Series fueled by Mountain Dew. As sponsors of DR1's race circuit, both brands will leverage their motor racing heritage to bring authentic drone racing to a rapidly growing worldwide audience.
DR1 Racing presents the DHL Champions Series fueled by Mountain Dew will be broadcast and streamed in over 100 countries this October and November, in partnership with Eurosport, Fox Sports Asia and Twitch.TV, as well as an upcoming partner in North America, showcasing DR1 racing to the largest audience ever for the sport of drone racing.
The racing series consists of five teams competing in six races in epic outdoor locations around the world, including: the iconic Trona Pinnacles and The Mojave Bone Yard in California, a three-dimensional skyscraper race in Bonn, Germany, Ireland's historic Bunowen Castle and Spike Island, and concluding with the championship at the scenic Marine Drive on the beautiful Isle of Man.
Joining DHL and Mountain Dew as sponsors of the Champions Series is the Air Hogs brand, makers of the official Air Hogs DR1 Micro Race Drone and Air Hogs DR1 FPV Race Drone, and the US ARMY who will be sponsoring DR1's Twitch.TV show, "DR1 Drone Tech," leading into the airing of the series.
For more information on DR1 Racing's DHL Championship Series Presented by Mountain Dew, DR1, and drone racing, please see their website at www.DR1racing.tv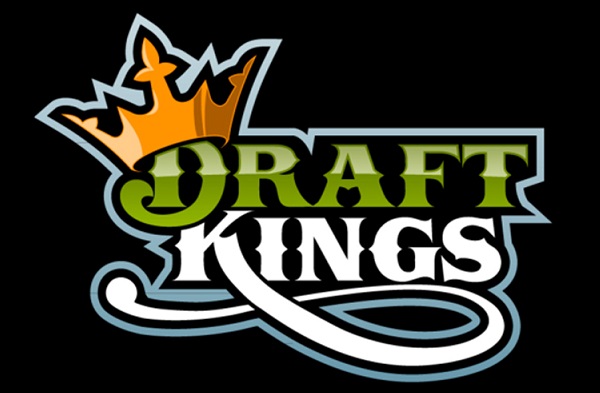 That is right you saw that correctly. That is ONE BILLION DOLLARS. If you have some fantastic fantasy football knowledge you can have an awesome payday! DraftKings recently announced the start of the 2017-2018 NFL season for daily fantasy football with a ground-breaking "Billion Dollar Lineup" challenge. Beginning August 14, DraftKings' Billion Dollar Lineup game gives football fans an opportunity to win $1 billion in the first week of NFL matchups by building the perfect fantasy lineup.
"For the last five NFL seasons, DraftKings has led the way in innovation and breakthrough ideas creating the game inside the game that only daily fantasy sports can provide," said Janet Holian, Chief Marketing Officer of DraftKings. "This year, the Billion Dollar Lineup is the ultimate opportunity for players to test their skills and kick off the new NFL season with the potential to win $1 billion."
Creating this flawless lineup and scoring the maximum number of possible fantasy points will be the greatest test of skill for DraftKings fans. To enter, players must draft the perfect lineup in DraftKings' free $100,000 contest. DraftKings will calculate the perfect lineup by determining all possible valid lineup combinations given the NFL Week 1 results under the normal salary cap and roster restrictions. The perfect lineup will be the highest possible scoring lineup. Entries will be limited to one per person, with a maximum number of total entries capped at 5 million. All lineups must be submitted by kickoff at 1PM ET on September 10, 2017.
The Billion Dollar Lineup payout is guaranteed by a consortium of major insurance companies from around the world that combined are worth more than $250 billion. DraftKings' Billion Dollar Lineup is completely free to play and open to residents of all 50 U.S. states and the District of Columbia, along with Canada (excluding Quebec), the United Kingdom, and Germany.
For more on the Billion Dollar Lineup challenge, visit https://www.draftkings.com/billion-dollar-lineup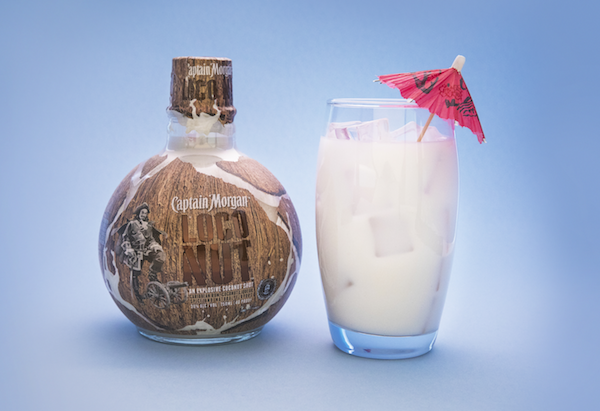 Next week you now have a real good reason to celebrate hump day. With National Rum Day just one week away, we at MANjr. decided to celebrate a bit early by sharing some great recipes. You can raise a glass on Wednesday, August 16 to celebrate Captain Morgan's favorite holiday!
There is of course the iconic Captain Morgan Rum and cola, the Mule using ginger ale as well as two specialty treats –gelatins shot and freeze pops. They are easy for you to whip up at home. These recipes are perfect for anyone looking for fresh cocktail ideas to enjoy throughout the remaining days of summer. As always we and the Captain ask you to celebrate responsibly.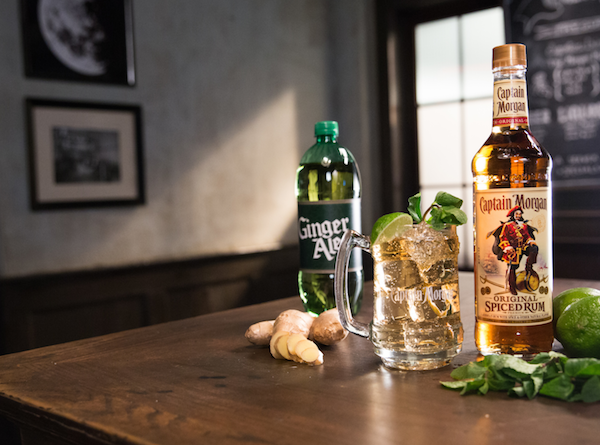 Morgan Mule
1.5 oz. Captain Morgan Original Spiced Rum
4 oz. Ginger Ale or Ginger Beer
Mint Sprig
Lime
1) Muddle mint and lime in the bottom of a tall glass.
2) Add ice, Captain Morgan Original Spiced Rum and ginger ale.
3) Garnish with a mint sprig and lime wheel. Stir and serve.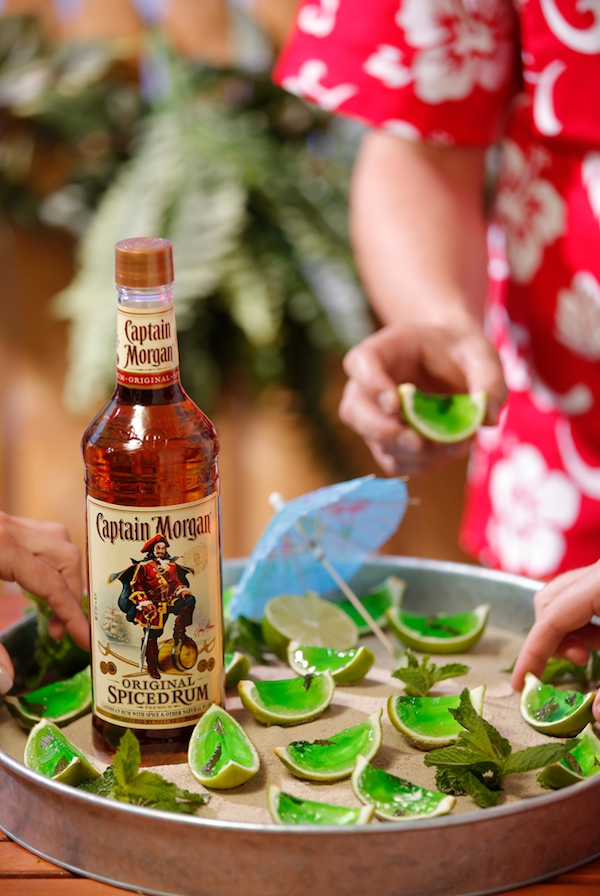 Morgan Mule Gelatin Shots
6 oz. Captain Morgan Original Spiced Rum
8.5 oz. ginger ale
1.5 oz. fresh lime juice
2 envelops of lime gelatin (approx. 5.5 teaspoons)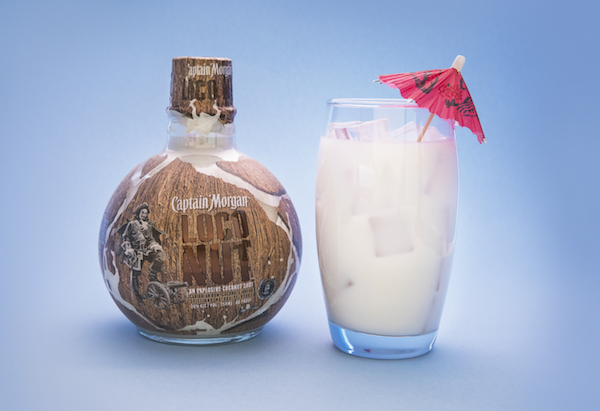 Loco & Coco
3 oz. Captain Morgan LocoNut
4 oz. Coconut Water
1) Combine Captain Morgan LocoNut and coconut water into a shaker with ice.
2) Shake and strain into a rocks glass with ice.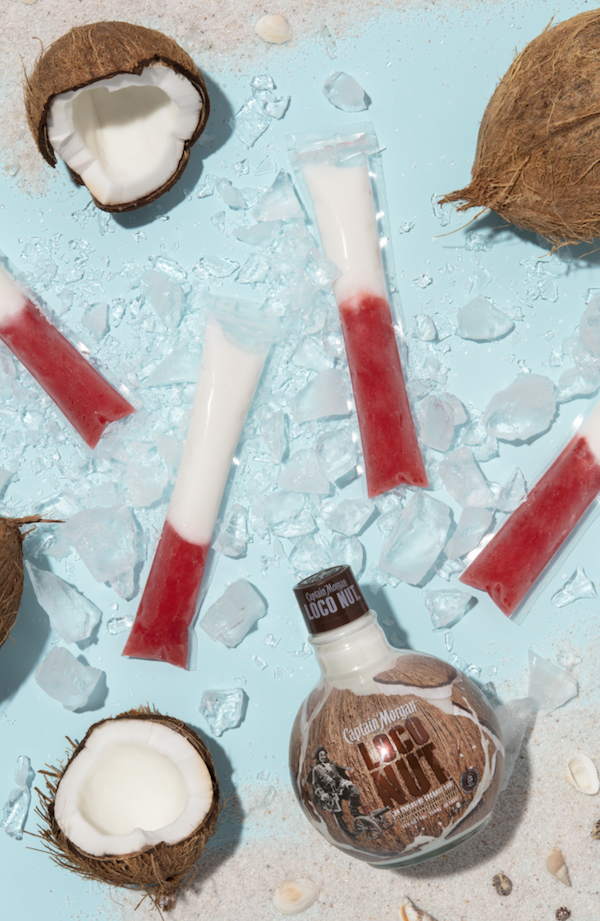 The Miami Vice
1.5 oz. Captain Morgan LocoNut
1.5 oz. Coconut Water
0.75 oz. Captain Morgan White Rum
1.5 oz. Strawberry Daiquiri Mix
0.75 oz. Water
1) Combine Captain Morgan LocoNut and coconut water. Stir to combine.
2) Separately, combine Captain Morgan White Rum, strawberry daiquiri mix, and water. Stir to combine.
3) Fill a plastic freezie sleeve halfway up with strawberry daiquiri mixture. Top with LocoNut mixture and freeze overnight before serving.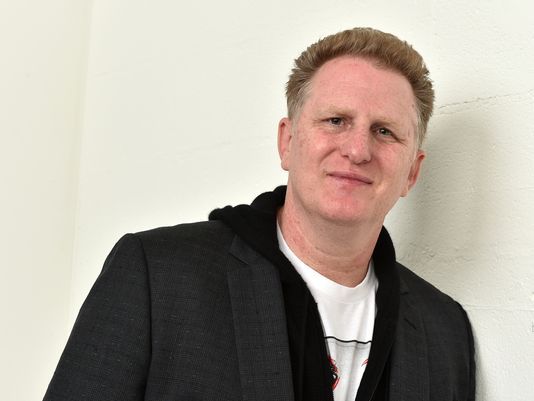 As the commissioner of a few fantasy football leagues I am getting psyched that football is back. I know a lot of you like me are looking to plan a great party for your league. Still nothing we all look to do will compare to what Draft Kings is doing later this month.
DraftKings, the world's largest daily fantasy sports company, will be hosting its second annual Fantasy Sports Fest bringing fans closer to the sports and athletes they love. The experience will prepare fans for the upcoming NFL season with fantasy insiders and entertainers, the opportunity to play on the Gillette Stadium field and celebrate with friends throughout activation areas.
This year's event will be hosted by actor, comedian and fantasy sports fanatic Michael Rapaport, with appearances from Rob Gronkowski, Matthew Berry, Trey Wingo, Jim Breuer and Patriots alumni. Fans will receive access to Gillette Stadium and a chance to participate in on-field drills and activities, including a chance to run out of the tunnel – just like the Patriots on game day.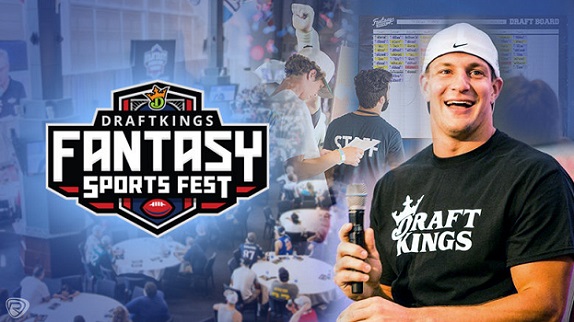 I got to chat with Michael Rapaport today to talk about the event, how you can Patriots tight end, Rob Gronkowski, fun activities at Gillette Stadium, how long he has been playing fantasy football and more. Here is my interview with Michael below.
Tickets are available in four package offerings. For more information and to purchase tickets, please visit fantasysportsfest.com.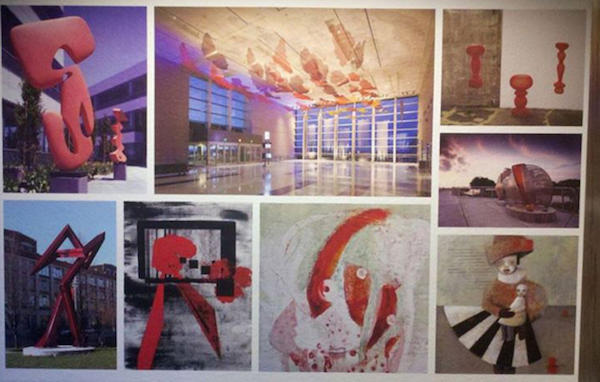 You have a bunch of great photos on your phone, but they are just sitting there or stuck in the cloud. What are you doing with them? Back in the day we would take our film to a photo department at a grocery store and maybe display them in our home. Now all we do is share our photos on social media. That is where they are housed. Our photos need more that that.
What if you wanted to display your awesome photos in your house in a totally new and fresh way? Well now you can with WeMontage. The founder of WeMontage started up the business when his wife shared an episode of an interior design show on television in which they were covering an entire wall with huge family photo collages. He was so excited by what he saw that he created WeMontage so he and his wife would have a way to showcase their own family photos on our their walls.  WeMontage is a large photo collage on removable wallpaper. The wallpaper is a premium, fabric-based material and adheres to textured and non-textured surfaces.
Now WeMontage is sharing their tech with the rest of us. WeMontage lets you upload your favorite photos, create a custom photo collage, and print on large, removable wallpaper. They even have an awesome happiness guarantee. When it arrives in the mail. If you don't like it no worries. Simply mail it back to them for a full refund up to 7 days after you've received it. No questions asked! Go to wemontage.com for more info.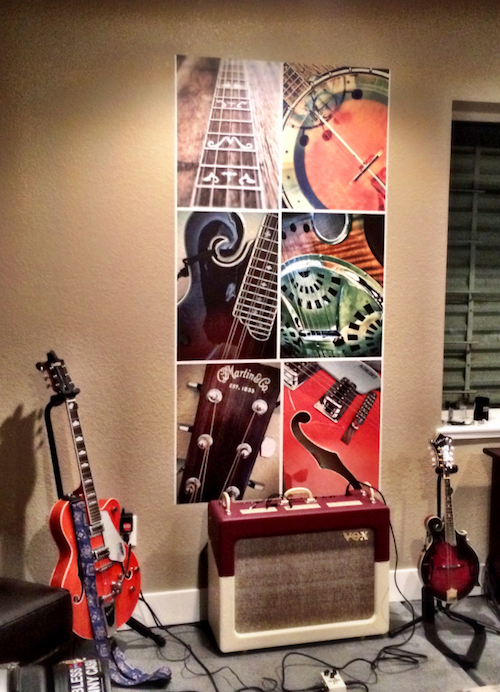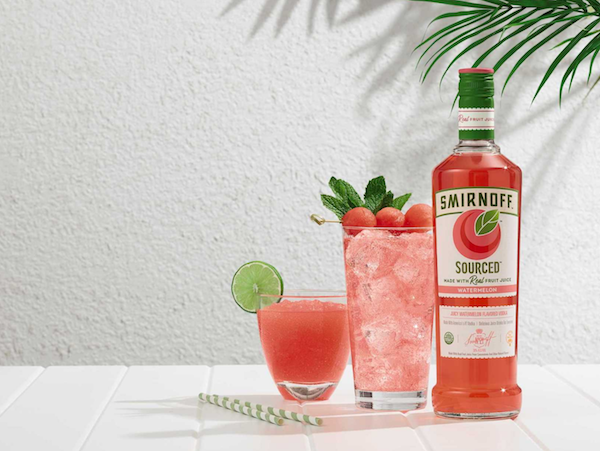 The weekend is almost here. Tonight you can celebrate the upcoming weekend along with National Watermelon Day, which is today by checking out the latest Smirnoff variety.
Made with Smirnoff No. 21 and real fruit juice from concentrate, Smirnoff Sourced Watermelon is delicious with just a splash of club soda, mixed into a cocktail or served as festive watermelon gelatin shots. So raise a glass and enjoy responsibly.