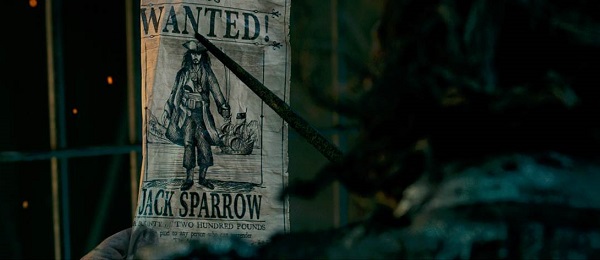 Guess who is back? It is your favorite pirate, Jack Sparrow. Johnny Depp returns to the big screen as the iconic, swashbuckling anti-hero Jack Sparrow in the all-new "Pirates of the Caribbean: Dead Men Tell No Tales." The rip-roaring adventure finds down-on-his-luck Captain Jack feeling the winds of ill-fortune blowing strongly his way when deadly ghost sailors, led by the terrifying Captain Salazar (Javier Bardem), escape from the Devil's Triangle bent on killing every pirate at sea—notably Jack. Jack's only hope of survival lies in the legendary Trident of Poseidon, but to find it he must forge an uneasy alliance with Carina Smyth (Kaya Scodelario), a brilliant and beautiful astronomer, and Henry (Brenton Thwaites), a headstrong young sailor in the Royal Navy. At the helm of the Dying Gull, his pitifully small and shabby ship, Captain Jack seeks not only to reverse his recent spate of ill fortune, but to save his very life from the most formidable and malicious foe he has ever faced.
"Pirates of the Caribbean: Dead Men Tell No Tales" also stars Kevin R. McNally as Joshamee Gibbs, Golshifteh Farahani as the sea-witch Shansa, Stephen Graham as Scrum, David Wenham as Scarfield and Geoffrey Rush as Captain Hector Barbossa.
Espen Sandberg & Joachim Rønning are directing "Pirates of the Caribbean: Dead Men Tell No Tales" with Jerry Bruckheimer producing. The executive producers are Mike Stenson, Chad Oman, Joe Caracciolo, Jr. and Brigham Taylor. Jeff Nathanson wrote the screenplay. "Pirates of the Caribbean: Dead Men Tell No Tales" drops anchor in U.S. theaters on May 26, 2017.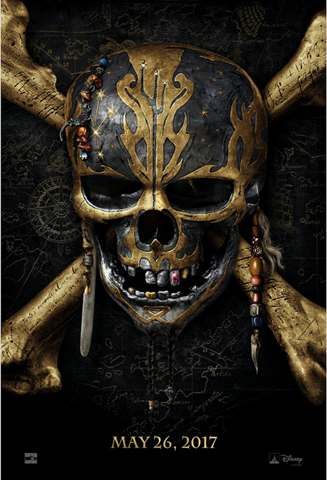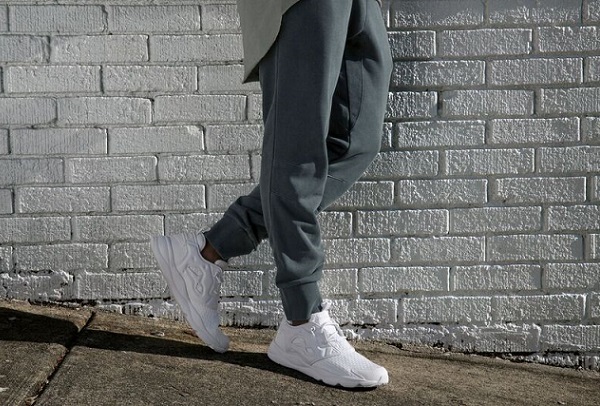 This week we got some fantastic news in the world of sneakers. If you are looking to pick up a fresh pair for the fall Reebok Classics has some kicks you need to look at. Reebok Classic is proud to announce the latest iteration of the esteemed Fury franchise with the launch of the white and black InstaPump Fury Overbranded.  Including an abstracted, overblown black Reebok vector against a clean white upper, this unisex style has been a tour favorite of Future's this summer and will be available to purchase for the first time at the new Reebok Fury Pop Up Shop in NYC on October 11th and 12th.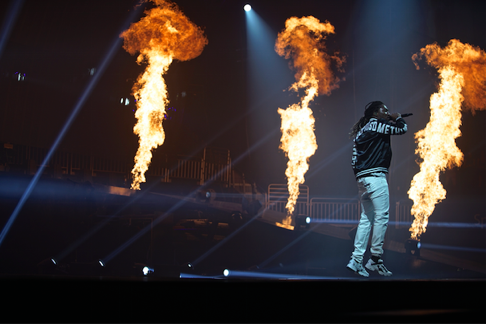 The InstaPump Fury is one of the crown jewels of the Reebok Classic collection.  First launched in 1994, the futuristic silhouette was very advanced for its time with its inverted Pump air bladder, cutouts, and split midsole, and inspired many collaborations with artists, designers and retailers over the years.  Ahead of its time since day one, the InstaPump Fury remains a cult favorite amongst collectors and consumers alike.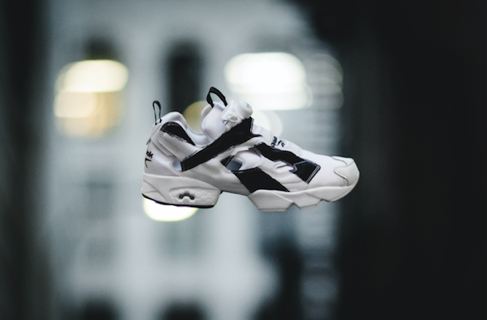 The Fury Adapt and Furylite round out Reebok Classic's Fury collection this Fall with the same DNA and spirit that inspired the original. True to its name, the Fury Adapt is a modern take on a global icon. Geometric and bold like its predecessor, but with a slimmed, sportier silhouette, the Fury Adapt is a look that stands alone.  The Furylite is the next generation of a classic. With striking, angular layers of graphics and texture, the Furylite radiates with individuality and is primed to unleash its own legacy.
The white and black InstaPump Fury Overbranded ($175) will be available for purchase at the Reebok Fury Pop Up Shop in NYC from 4-6pm on October 11th (pre-sale) and October 12th from 12-6pm.  The model will officially launch nationwide on October 12th at Footaction and Reebok.com
The Fury Adapt ($100) is available at Champs and Reebok.com and the Furylite ($75) is out now at Finish Line and Reebok.com.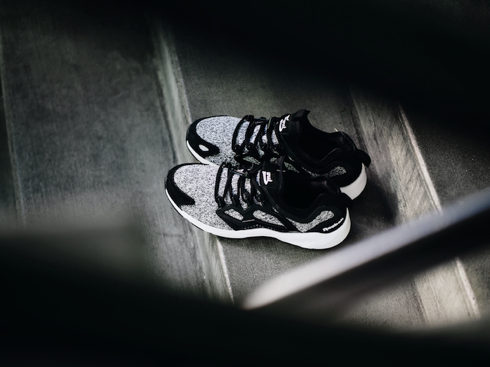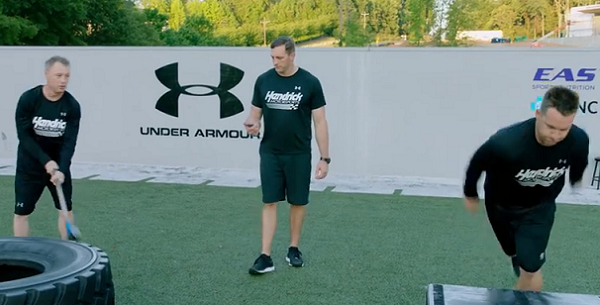 A lot of NASCAR fans are getting ready for the Bank of America 500. Even veterans are getting into the mix. To celebrate service members ahead of the Bank of America 500 next week, the bank, USO of North Carolina and Hendrick Motorsports gave three N.C. veterans a special lesson in what it takes to be a NASCAR pit crew member. Lead by Team 48 Crew Chief Chad Knaus, the vets took part in a typical pit crew workout and a hands-on pit crew training session. They were also surprised with a special invitation to the Bank of America 500.
It's all part of Bank of America's longstanding support for service members and veterans, especially as they transition from their service to civilian careers. The company will continue this tradition by honoring members of the military at the Bank of America 500, as well as by hosting military service organizations from across the country throughout the race weekend.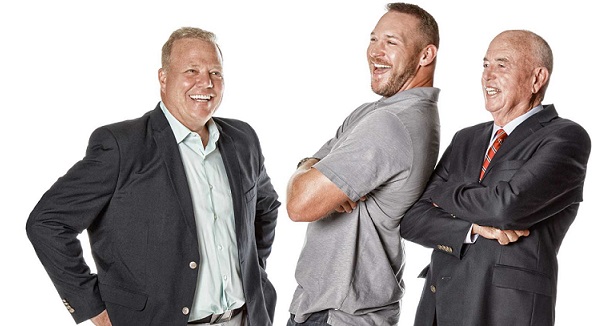 Driver vs. Driver is a new show on the Golf Channel that will debut next week on October 4th. It will follow the trials and tribulations of aspiring golf equipment designers as they compete for the chance to win $500,000 and the opportunity to have their driver concept brought to life and sold under the Wilson Staff name. Each design team will work with Wilson Labs engineers to evaluate, critique, refine and test their ideas and concepts, all while trying to stave off elimination by the panel of golf expert judges. Whose driver will be the next big thing? Make sure you watch to see who wins.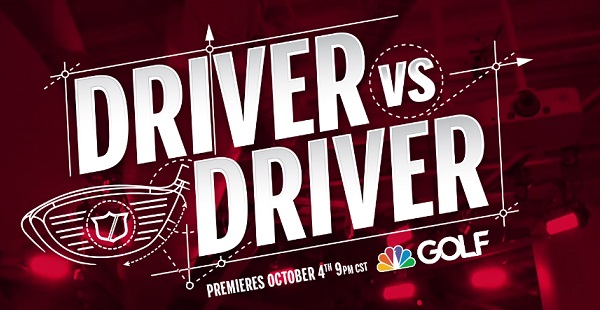 One of the judges will be Chicago Bears great Brian Urlacher. Some might know this, but Urlacher is a huge fan of the game of golf. He is looking forward to see who will come out on top in this competition show. I was able to chat with Brian about the show and when he became interested in golf. CLICK HERE to listen to the interview.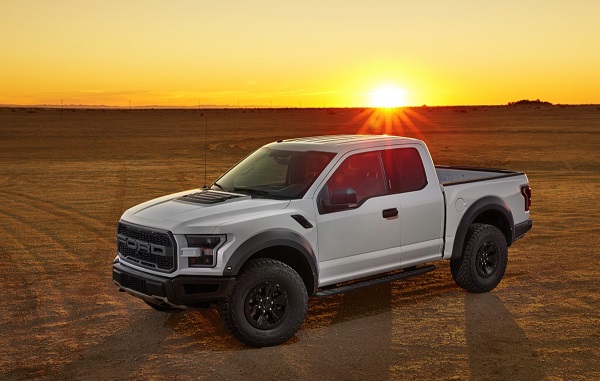 Earlier this week Ford released some of the much desired info on the 2017 F-150 Raptor. Those who love Ford trucks have been waiting for the news! The F-150 Raptor is equipped with the all-new 3.5-liter twin-turbo high-output EcoBoost engine, the Raptor churns out 510 lb.-ft. of torque and 450 horsepower across a wide power band.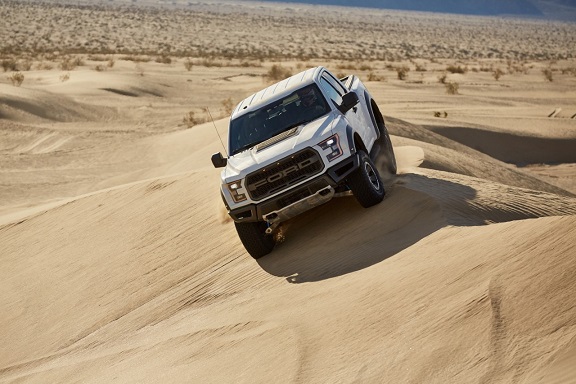 All-New Ford F-150 Raptor Draws a Line in the Sand with 450 Horsepower, 510 lb.-ft. of Torque, Improved Fuel Economy. The F-150 Raptor combines more power and torque with a 500-pound weight reduction and advanced powertrain control technology to deliver the ultimate high-performance off-road pickup. The second-generation 3.5-liter high-output EcoBoost engine produces 450 horsepower and 510 lb. ft. of torque, plus a 23 percent improvement in EPA-estimated combined fuel economy. It has an advanced 10-speed transmission enables Raptor customers to enjoy exhilarating performance and efficiency both on- and off-road.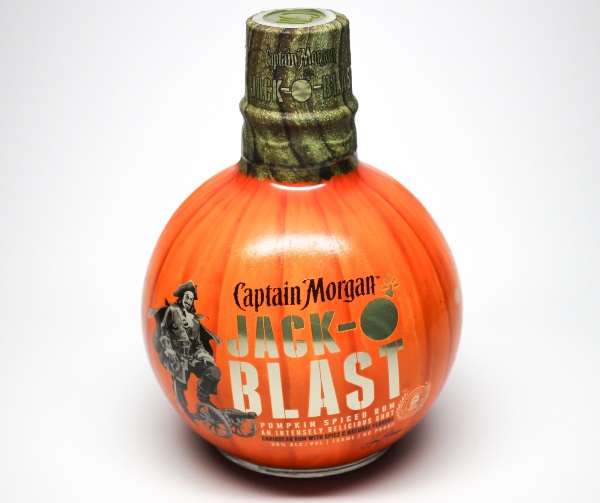 Now that fall is here you can see pumpkin flavor in a bunch of items. While some of those items that have that spice added to it in just nonsense there are some items that is a perfect match. This fall season, Captain Morgan is spicing up the shots category again with a new limited edition pumpkin spiced rum. Captain Morgan Jack-O'Blast is an intensely delicious shot perfect for celebrating every victory this season, whether it's nailing the perfect group Halloween costume or dominating your fantasy football league.
Jack-O'Blast is a fall-inspired shot that blends Caribbean rum with everyone's favorite seasonal flavors – including fresh pumpkin, cinnamon and other autumnal spices. The first pumpkin spiced rum to ever hit shelves, Jack-O'Blast is best enjoyed as a chilled shot but can also be served as a drop shot or in a number of fall drink recipes.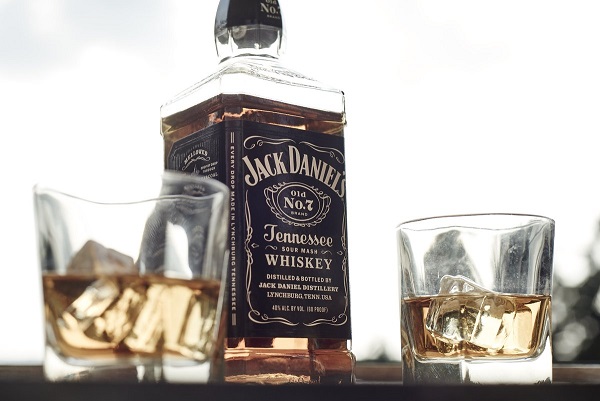 It might sound weird, but if you are celebrating National Coffee Day you might want to add Jack Daniels. We have a cool recipe below from Los Angeles-based mixologist Eric "ET" Tecosky called the Frozen Monkey.
Jack Daniel's has raised a glass to National Coffee Day by creating a delightfully caffeinated, sweet-meets-bold, frozen cold brew coffee-based cocktail (frozen mostly because we're not quite ready to let go of summer) to help celebrate two national treasures – coffee and Tennessee Whiskey.
FROZEN MONKEY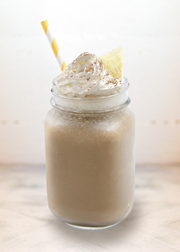 1 1/2 oz. Gentleman Jack Daniel's
2 oz. cold brew coffee (can supplement with chilled espresso or very strong chilled coffee)
1 oz. whole milk
1/2 oz. Gifford Banana Liqueur
1/2 oz. Simple Syrup or Agave Syrup
1/4 ripe banana
1/2 oz. Hershey's Chocolate Syrup
Directions: Add all but banana to a blender. Add ice to just above liquid. Add banana. Blend until smooth. Pour into a pint glass or Mason jar. Top with whipped cream. Sprinkle with espresso dust (crushed espresso) and add a slice of banana.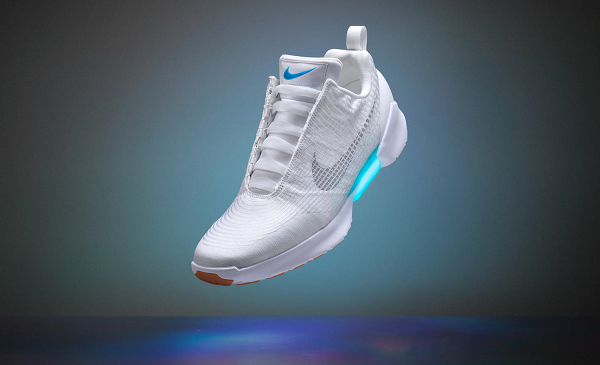 While we were waiting for the kicks Marty McFly wore in Back to the Future, we now have the Nike HyperAdapt 1.0 to keep us occupied. "Innovation at Nike is not about dreaming of tomorrow. It's about accelerating toward it," says Tinker Hatfield. "We're able to anticipate the needs of athletes because we know them better than anybody. Sometimes, we deliver a reality before others have even begun to imagine it."
The Nike HyperAdapt 1.0 is the first performance vehicle for Nike's latest platform breakthrough, adaptive lacing. The shoe translates deep research in digital, electrical and mechanical engineering into a product designed for movement. It challenges traditional understanding of fit, proposing an ultimate solution to individual idiosyncrasies in lacing and tension preference.
Functional simplicity reduces a typical athlete concern, distraction. "When you step in, your heel will hit a sensor and the system will automatically tighten," explains Tiffany Beers, Senior Innovator, NIKE, Inc., and the project's technical lead. "Then there are two buttons on the side to tighten and loosen. You can adjust it until it's perfect."
For Hatfield, the innovation solves another enduring athlete-equipment quandary: the ability to make swift micro-adjustments. Undue pressure caused by tight tying and slippage resulting from loose laces are now relics of the past. Precise, consistent, personalized lockdown can now be manually adjusted on the fly. "That's an important step, because feet undergo an incredible amount of stress during competition," he says.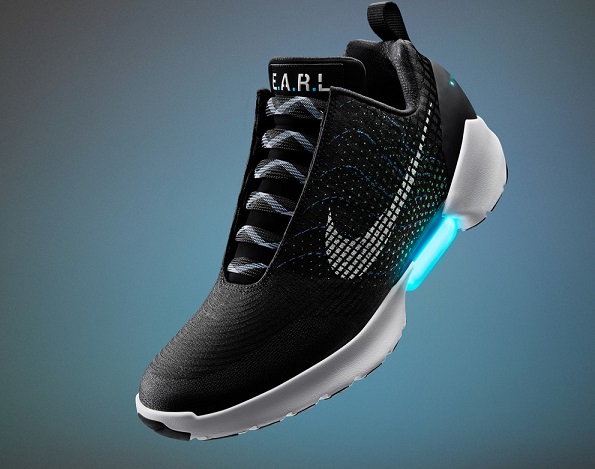 Through 2013, Hatfield and Beers spearheaded a number of new systems, a pool of prototypes and several trials, arriving at an underfoot-lacing mechanism. In April 2015, Beers was tasked with making a self-lacing Nike Mag to celebrate the icon's true fictional release date of October 21. The final product quietly debuted Nike's new adaptive technology. Shortly after, the completion of the more technical, sport version they'd originally conceived, the Nike HyperAdapt 1.0, confirmed the strength of the apparatus.
The first generation of the HyperAdapt 1.0 will be available in the U.S. at select Nike retail locations. Appointments to experience and purchase the product begin November 28. Details on how to make an appointment will be announced in the coming weeks.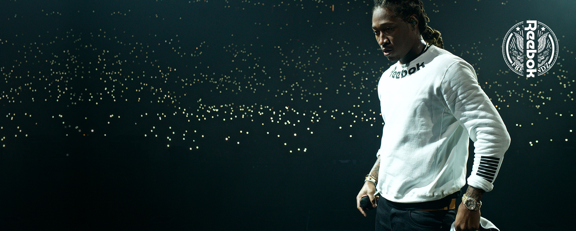 Reebok has been doing a great job teaming up with people in the limelight that have a key sense of fashion. To continue with that theme Reebok and Future are rolling out a new fashion line. This summer, Billboard chart-topping rap star, FUTURE, announced his collaborative partnership with global fashion and athletic brand, Reebok and his self-started apparel brand, Freebandz Clothing. Today, Future unveils the joint venture's first collaboration, The Reebok Classic x Freebandz Apparel Capsule Collection. Available Tuesday, September 27th on Reebok.com, the collection will offer a wide variety of "Freebandz" embroidered tee-shirts as well as athletic track and varsity jackets – all seen being worn by Future on stage during the 2016 Summer Sixteen Tour.
When asked about the brand partnership, Future says "I'm excited to wrap the summer with the official reveal of my Reebok Classic x Freebandz Apparel capsule collection. Working with Reebok has been a natural fit for me. They share my beliefs in moving culture forward and being passionate in what you believe in. Not only am I honored, but I feel privileged to be a part of the family."
The Reebok Classic x Freebandz Apparel Capsule Collection will feature the Freebandz Crest T-Shirt (short sleeve black, short sleeve white, sleeveless white), Freebandz Vertical T-Shirt (short sleeve black, short sleeve white), Freebandz Captain T-Shirt (long sleeve black, short sleeve white), Freebandz Summer 16 T-Shirt (long sleeve black), Freebandz Coaches Jacket (white), Freebandz Varsity Jacket, Freebandz Windbreaker (black, white). Price points range from $55.00 USD to $125.00 USD. For more information on sizing, pricing and availability, please visit www.Reebok.com.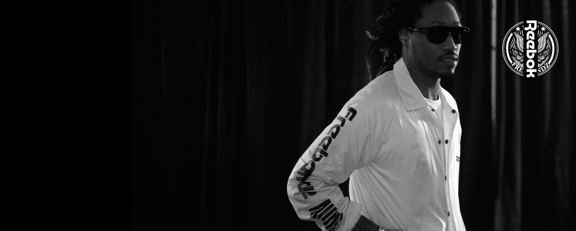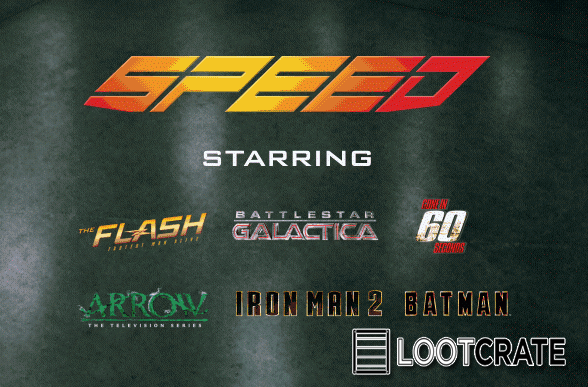 This month's theme for Loot Crate was Speed. So obviously The Flash needed to be there and he was. Other great items that was in this month's crate was a killer Stark Motor Racing T-shirt from Iron Man 2. There was also a speedy pin, an exclusive Battlestar Galactica Cylon Raider 4.5 Scar Titan vehicle, a Batman Stealth Edition Keychain, a Gone In 60 Seconds  Custom Eliminator Eleanor Mustang and you either got the a Arrow or The Flash collectible Auto Ornament from Hoodies.
Another month done right by Loot Crate. Like what you see? There are different themed crates as well. There is a Loot Anime, Loot Gaming, Loot Pets, Firefly, and LVLUp. They even have limited edition Star Wars and Call of Duty crates. You can pick out the best one that fits your style and your budget. Go to www.lootcrate.com for more info on each one and to start your subscription today!