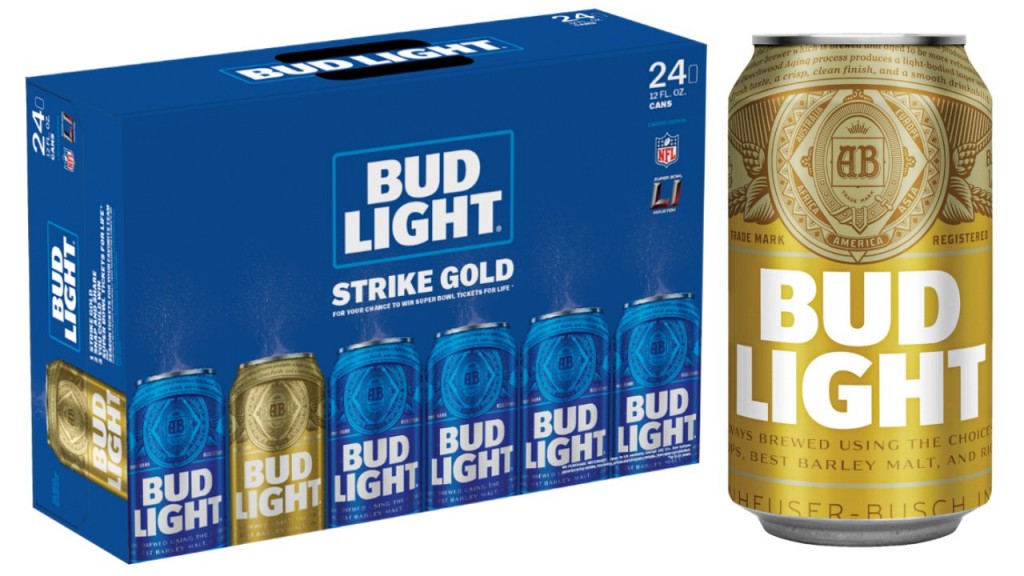 People can't wait to see the Super Bowl commercials. One staple for many years have been the ones from Anheuser-Busch. Anheuser-Busch has officially announced its return as the exclusive category advertiser for the 2017 Super Bowl, marking its 28th consecutive year in the big game. The national brewer will feature four of its brands, bringing back last year's advertisers Budweiser, Bud Light, Michelob ULTRA, and Super Bowl newcomer – Busch. Below are the type of commercials we can expect in a few weeks.
•Bud LightBud Light – Bud Light, the Official Beer of the NFL, will debut a new :60 second Super Bowl spot as part of a larger campaign tied to Bud Light's role in building friendships over beers. The Bud Light campaign, anchored by the brand's newly announced 2017 tagline, "Famous Among Friends," is handled by Wieden + Kennedy New York.
•Budweiser – Budweiser will draw inspiration from the story of its founder, Adolphus Busch, to celebrate the brand's enduring ambition and hustle in pursuit of the American dream – 141 years and counting. The brand has aired 101 commercials in the Super Bowl. The Budweiser campaign is handled by Anomaly.
•Michelob ULTRA – Returning to the game for its second consecutive year, Michelob ULTRA – the fastest growing U.S. beer brand – will continue to celebrate those who live both an active and social lifestyle. The new: 30 spot will continue the brand's "Brewed for Those Who Go the Extra Mile" campaign for a second year, hoping to inspire consumers to feel that they can work out and still go out. The Michelob ULTRA campaign is led by FCB Chicago.
•Busch – Joining the Super Bowl lineup for the first time is Busch, the leading beer franchise in the value segment. Busch will introduce itself to a new generation of beer drinkers, drawing on decades of equity as a brand that stays true to its name. The Busch campaign is led by Deutsch.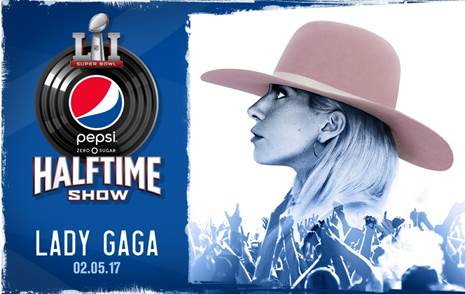 We got the Championship games this weekend, but Pepsi is looking forward to the Super Bowl. Pepsi is continuing its excitement for Super Bowl LI with the launch of the first of several #PepsiHalftime behind-the-scenes footage pieces of Lady Gaga leading up to the big Pepsi Zero Sugar Halftime Show.
The spot stars Gaga herself as she preps for the highly-anticipated Halftime Show. In the clip and the ones releases hereafter, fans will see how the magic is made from hair, makeup, elaborate costumes and precise choreography to showcase the how she plans to make this year's show an unforgettable one.
Giving fans the ultimate opportunity to win a once-in-a-lifetime Super Bowl experience, Pepsi, Lady Gaga and the NFL launched the "Guest of Honor" program, offering fans a chance stand stage-side at the Pepsi Zero Sugar Super Bowl Halftime Show. Fans were able to visit www.pepsihalftime.com to enter for a chance to join Lady Gaga on the field watching her perform at one of the biggest pop culture moments of the year.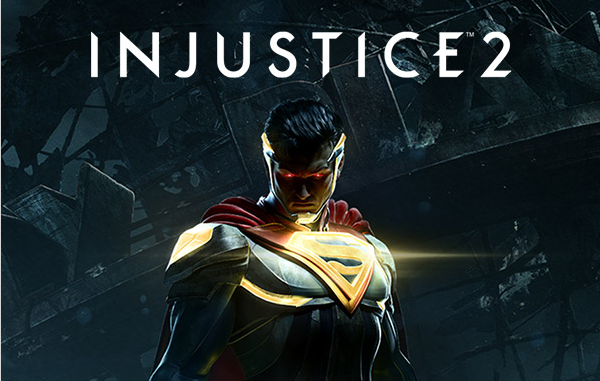 Today Warner Bros. Entertainment released the Injustice 2 trailer for all gaming platforms. The line between hero and villain has become blurred as the most epic battle in the DC universe rages on in Injustice 2. While Batman has emerged the victor in his battle against the Regime, a new threat arises and poses the ultimate threat to Earth.
Injustice 2 is the super-powered sequel to the hit game Injustice: Gods Among Us that allows players to build and power up the ultimate version of their favorite DC characters. Featuring a massive selection of DC Super Heroes and Super-Villains, players can personalize iconic DC characters with unique and powerful gear earned throughout the game. Additionally, for the first time, gamers can take control of how their characters look, fight and develop across a variety of game modes.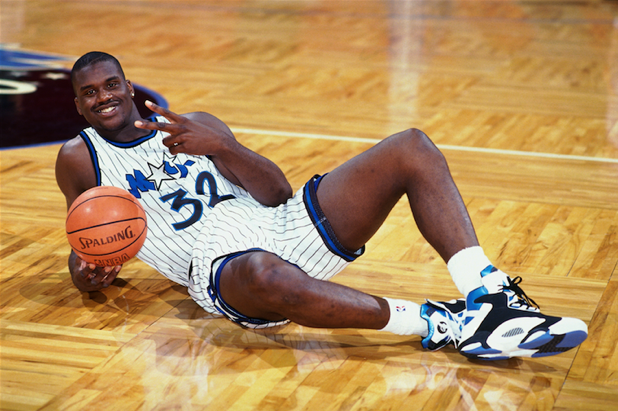 A new year means a chance to get new sneakers. Reebok will be helping you add to your collections with their latest retro sneaker. This winter Reebok brings back one of its greatest basketball sneakers of all time: the original Shaquille O'Neal signature model from 1992. As popular as any other signature basketball shoe on the market when it dropped at the height of hype surrounding the league's new backboard-shattering giant on the court, the Shaq Attaq returns in 2017 for its only second-ever retro run to celebrate its 25th Anniversary in 2017.
The bold signature shoe featuring Pump technology and a Graphlite midfoot shank (the first use of carbon fiber in a basketball shoe ever) returns in its most beloved colorway, the original "Orlando" look in black and white with metallic blue collars and tongues.
The Reebok Shaq Attaq OG arrives January 20th at FinishLine, Champs, Shiekh, Reebok.com and select Reebok retailers nationwide.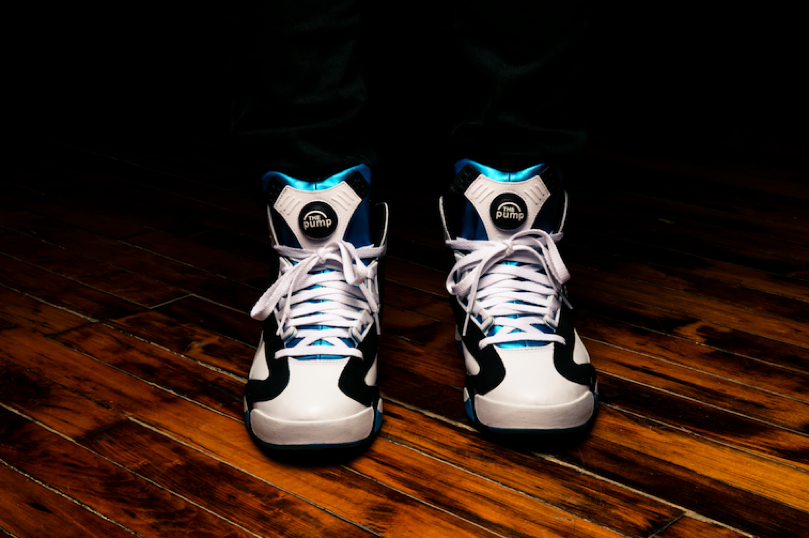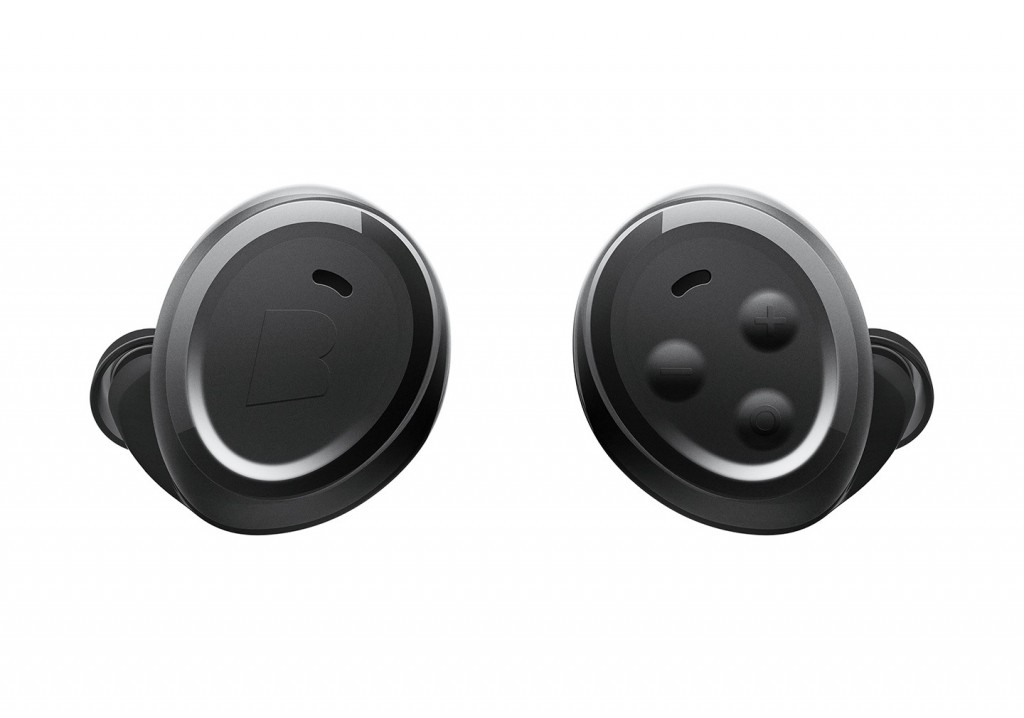 If you are looking for a truly wireless headphone set then you need to check out Bragi's The Headphone. The Headphone is now available for immediate shipping and can be purchased through the Bragi Shop for $149.00.
To celebrate this occasion, Bragi has released a web commercial called "Betamax Beach Story." The ad takes the futuristic tale of wireless headphones back to a period where music was king – 1987. The spot is set in Southern California and features a distinct 80's vibe, boasting that The Headphone is Cellular Telephone Compatible, with High Fidelity Sound and 6 Big Hours of Big Battery.
The 1980's, a period of youthful energy and freedom, also have come to symbolize The Headphone's quest for freeing audiophiles and music lovers from wires.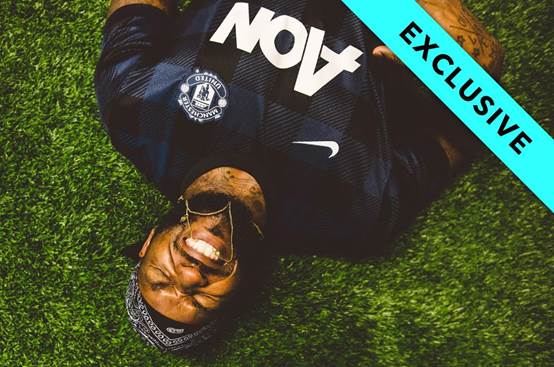 You always see NFL players during their warm-ups out in the field before the game stretching, catching passes and loosening right up to kickoff. If you are like me you wonder what each player is listening to. Well Patriots tight end Martellus Bennett shares his playlist with us.
He calls the playlist "Marty's Playoff Playlist" exclusively on TIDAL. The playlist features songs that help Marty get pumped for game day and includes artists such as Chance The Rapper, Kanye West, Rick Ross and more!
"I always try to have a playlist that's not too high not too low for games. Try to have the right amount of hype and energy but at the same time not too hype or too low on energy. That's what this playlist is for me. Once I hit the field for the game I take it up another notch." – Martellus Bennett
To listen to the entire list click here.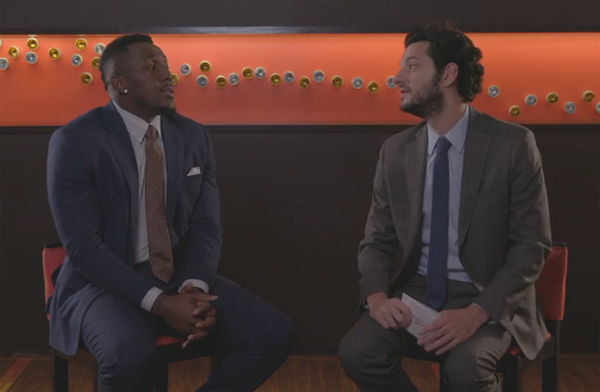 Recently Thomas Davis got to show another side of himself when he teamed up with Ben Schwartz for the latest episode of "Courtyard Camera." Watch as the two go back and forth on Davis' personality on and off the field. Plus, Schwartz delves deep into how far Davis will go to retain the "Nice Guy" designation.
Courtyard is the "Official Hotel of the NFL" and is currently in its third season of "Courtyard Camera," an original comedic webisode series hosted by actor Ben Schwartz and top NFL players. "Courtyard Camera" originated in 2014 as an online content series featuring surprise moments with guests in Courtyard properties starring NFL talent, all captured by hidden cameras. Today, the series has evolved into a comedic webisode series that pairs NFL stars and hotels guests, combining for spontaneous, side-splitting, star-packed laughs. Past stars have included Victor Cruz, Kirk Cousins, Rex Ryan, DeMarco Murray, Jared Allen and DeAngelo Williams.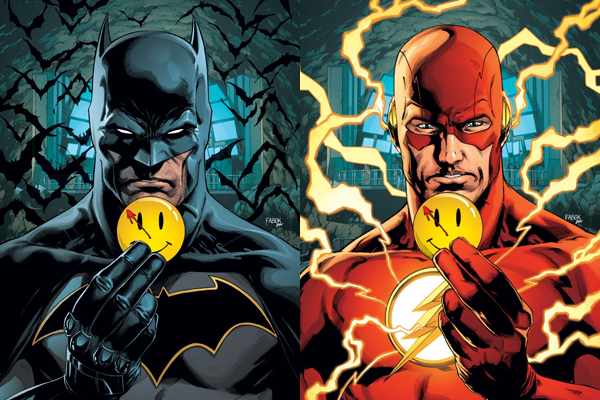 DC Comic has some fascinating story arcs coming to you very soon. Batman and The Flash are in the middle of it too! If you've been wondering about how the mystery behind Geoff Johns' DC UNIVERSE: REBIRTH #1 continues, you'll find out more beginning this April in "The Button," a four part story arc in issues #21 and #22 of BATMAN and THE FLASH.
Courtesy of the Batman team of writer Tom King and artist Jason Fabok, along with The Flash writer Joshua Williamson and artist Howard Porter, the two greatest detectives in the DC Universe unite to unravel the mystery behind a certain blood stained smiley face button stuck in the Batcave wall. However, what begins as a simple investigation soon turns deadly when the secrets of the button prove irresistible to an unwelcome third party – and it's not who anyone suspects! This is a mystery woven throughout time, and the countdown starts here!
In addition to the standard $2.99 covers on Batman and The Flash in late April and early May, each of the four issues will feature a special $3.99 lenticular cover, all drawn by Jason Fabok. Don't miss the chance to find out more about the mysteries behind DC REBIRTH when these issues hit your local comics retailer beginning April 19!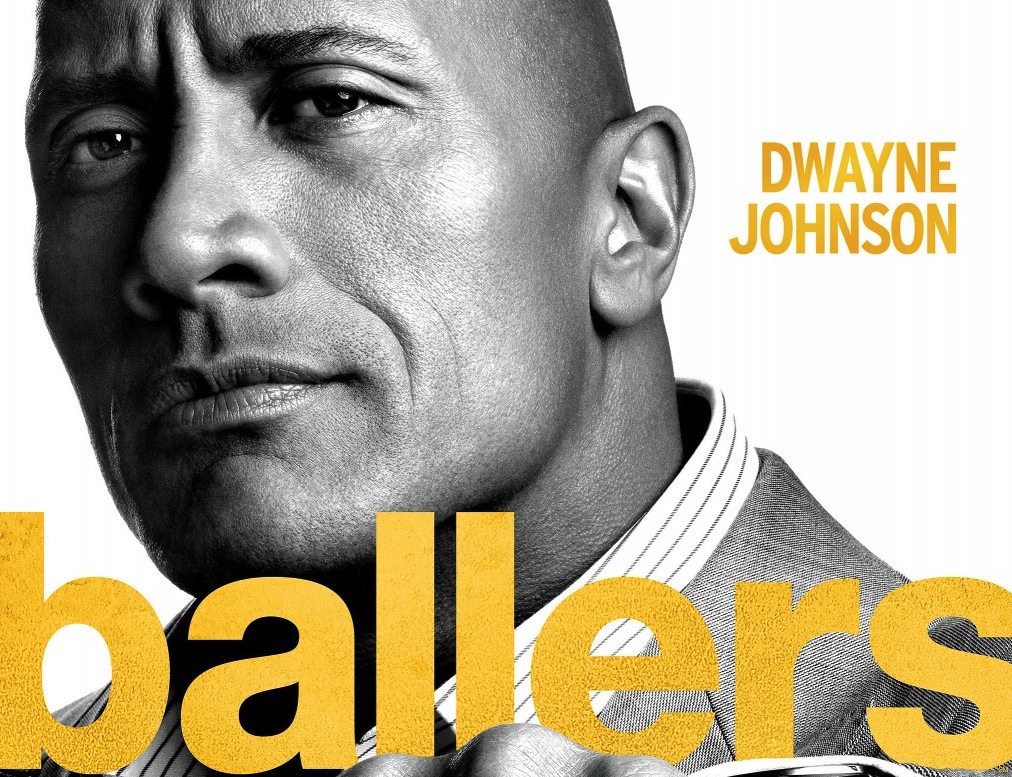 If you are into sports and have HBO I am guessing you are a fan of the hit show Ballers. Spencer Strasmore (Dwayne "The Rock" Johnson) and his boys are back to "ball out" in Season 2 of the hit HBO comedy Ballers from the team behind the HBO classic Entourage. Johnson showcases his movie-star charisma in the series that looks at the whirlwind lifestyles and real-life problems of former and current football players in sun-soaked Miami. Ballers: The Complete Second Season will be available on Blu-ray and DVD on January 31, 2017 and includes "Inside the Episode" bonus segments that give the play-by-play on all 10 episodes, featuring interviews with executive producer Evan Reilly, star Dwayne Johnson and more. DVD and Blu-ray versions also include a Digital Download.
In Season 2 of Ballers, things are getting more competitive and complicated for retired football star turned financial manager Spencer Strasmore. As the lines between professional and personal blur in his pursuit of lasting success and glory, Spencer must face demons from the past when he goes head-to-head with the biggest business manager on the scene. Meanwhile, Spencer's closest friends and clients struggle to find their footing. A humbled Ricky (John David Washington, former pro-football player) explores his options as a free agent, while getting to know the father who left him behind; Charles (Omar Miller) tries to balance a new baby and his future in the game; and Vernon (Donovan Carter) deals with the consequences of his life off the field. Returning to help Spencer juggle lucrative deals and big personalities are his outrageous business partner, Joe (Rob Corddry), level-headed agent, Jason (Troy Garity) and girlfriend/sports reporter, Tracy (Arielle Kebbel). In a business where it's go big or go home, Spencer and his crew are about to learn that having it all means being ready to fight for more dollars, deals and respect.
Executive producers of Ballers include Stephen Levinson, Mark Wahlberg, Dwayne Johnson, Dany Garcia, Peter Berg, Evan Reilly, Rob Weiss, Julian Farino and Denis Biggs. In addition, the series features high profile pro-athletes and sports journalists such as Ndamkong Suh, Terrell Suggs, Anthony "Spice" Adams, Jared Odrick, Mark Schlereth and Jay Glazer.
You can win Season 2 of Ballers on Blu-ray by replying to me on Twitter here and tell me who you would love to see on the show in an upcoming season! Good luck.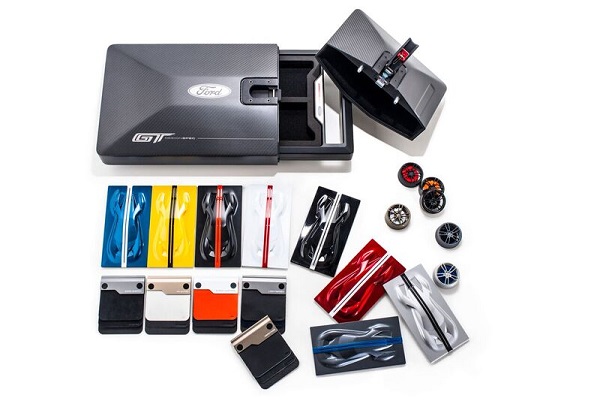 Just when you think you thought you saw it all Ford goes and flips the script on you. To assist customers in personalizing their all-new Ford GT, Ford Performance is providing them with a unique order kit. Approved applicants will receive a kit that allows them to physically piece together every aspect of their all-new supercar – everything from paint colors, wheel options, caliper colors, interior material samples and racing stripes.
The Ford GT design team has gone well beyond the traditional online build site, developing miniaturized, abstract pieces for each kit employing the same advanced materials used throughout the car's interior – including carbon fiber and a latch identical to that found on Ford GT race car. Swatches of each interior theme are included, featuring the same high-quality leather and Alcantara that will accent the cabin of the all-new Ford GT.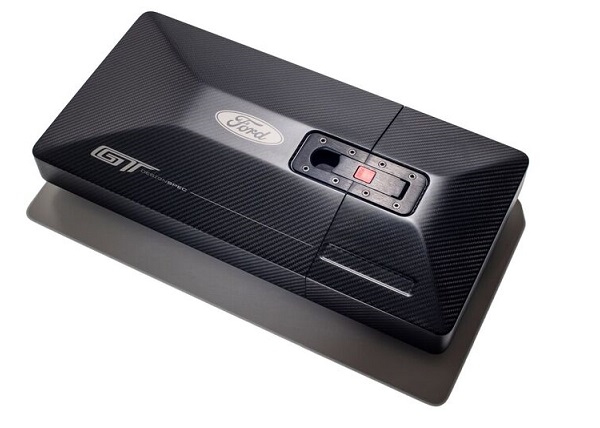 Each order kit features eight exterior color samples with removable stripes that can be interchanged, showcasing the multiple options available. It has scaled-down replica wheels, with different colored calipers among the choices for the exterior.