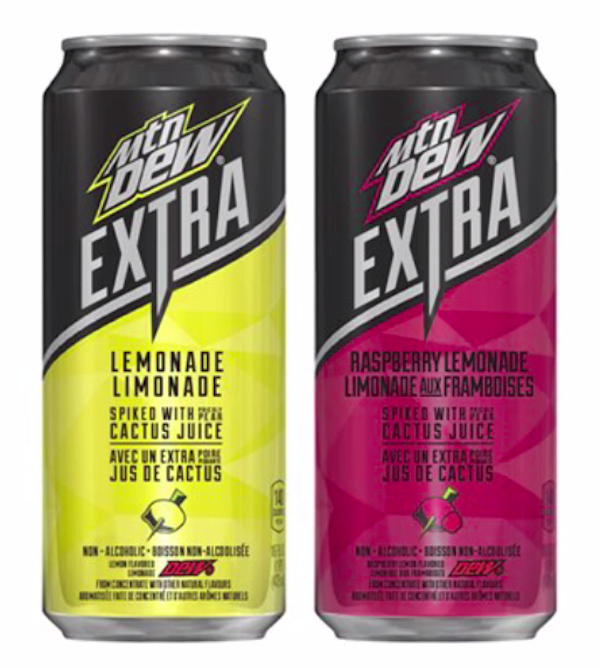 Mtn Dew is getting even more flavorful as they are launching a few new flavors in the drink lineup. Following the success of Mtn Dew Black Label last year, Dew is creating the Mtn Dew Label Series – a line of premium sodas crafted with unique flavors and herbal and citrus bitters. The new line includes the citrus-flavored Mtn Dew White Label and the apple-kiwi flavored Mtn Dew Green Label. Also, new this spring is Mtn Dew SPIKED LEMONADE made with crushed lemons, real sugar, and a shot of prickly pear cactus juice.
Along with the new products, Mtn Dew Label Series will launch in a big way with Label Motel, transforming the everyday into a bold and refined experience as DEW takes over and completely converts the Musicland Hotel in Palm Springs, Calif., on April 15 – 16 during one of the hottest music festivals of the year.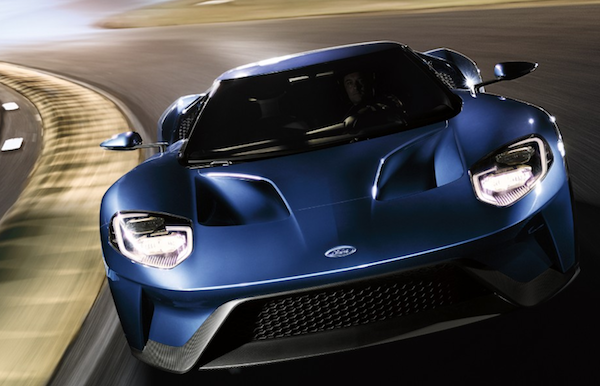 There is some very cool news coming from Ford these past two days. Yesterday Ford announced that the Ford GT's five new drive modes to optimize performance in any condition, from rain to racing and more. Modes include Normal for everyday touring, Wet for driving in the elements, Sport for more spirited ventures, Track for racing, and V-Max for maximum straight-line speed. With one simple turn of a dial, the driver can change engine, aerodynamic, stability control and shift characteristics, optimizing their experience of the Ford GT.
Now today Ford Performance will become the exclusive live U.S. distribution channel of the 2017 FIA World Rallycross season. Ford is the first OEM to serve as a live distribution partner for the FIA World Rallycross series, and all 12 races will be streamed live on the Ford Performance Facebook page.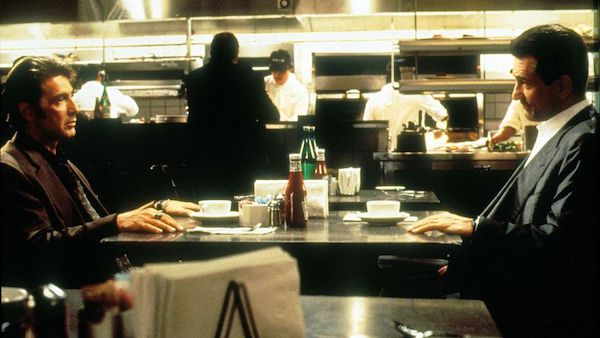 One of the best films from back in the day that had action, thrills and great dialogue was the movie Heat. Al Pacino and Robert De Niro were phenomenal in the film.  Now you can see these two iconic actors in the Director's Definitive Edition that comes out May 9th from Twentieth Century Fox Home Entertainment.
In the wake of a precision heist of an armored van, the crew of a fierce, professional thief (De Niro) and an obsessively driven LAPD detective (Pacino) are locked in deadly opposition as they vector towards each other in Mann's dazzling, twilight vision of Los Angeles. As the stakes escalate and their lives begin to unravel, the crew initiates its most dangerous and complex heist.
Taking inspiration from the late Chicago police detective Charlie Adamson – who killed the actual Neil McCauley in a shootout in 1963 – HEAT was the culmination of years of research by Mann resulting in its depth and range of characters and choreography of action. With its epic scale and stunning performances from Pacino, De Niro, Val Kilmer, Tom Sizemore, Ashley Judd, Amy Brenneman, Diane Venora, Natalie Portman and Jon Voight, HEAT is as incendiary as it was 20 years ago.
Some of the Blu-ray special features include a new Academy Panel reuniting Mann, Pacino and De Niro and moderated by Christopher Nolan. There is the Toronto International Film Festival Q&A with Mann and whole lot more.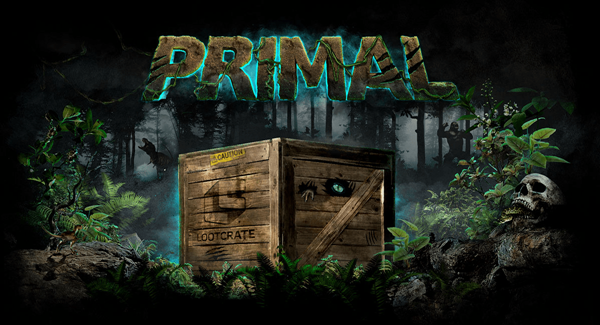 Loot Crate went PRIMAL for the month of March. There were so many cool characters that we all know and love inside this crate. When I found out that Wolverine and Predator were among the characters for this month's crate I was very giddy especially since I recently saw the movie Logan!
In the create you get an exclusive Logan die cast figure. There are three variations of the Wolverine figure. There is a Loot Crate Exclusive Overwatch T-Shirt that features the gorilla Winston from the video game. You also get an Predator bottle opener. The bottle opener featured one of two Predator Bio-Masks, a regular one and that of Gort, from Predator 2.
There is a Jurassic World  Warning Sign. This warning sign is from the famous island of Isla Nublar. The Loot Crate Primal Pin is the Savage Comic Book. There is a Secret Order of the Keys Bonus: Member's Pin.
Like what you see? Get a subscription. Plus there are different themed crates as well. There is a Loot Anime, Loot Gaming, Loot Pets, Firefly, and LVLUp. They even have limited edition Star Wars and Call of Duty crates. You can pick out the best one that fits your style and your budget. Go to www.lootcrate.com for more info on each one and to start your subscription today!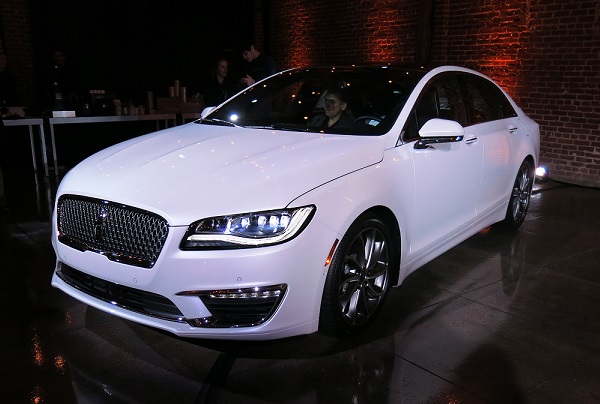 Lincoln Motor Company has just released some fantastic news. There will be an all-new Head-Up Display this spring on the Lincoln Continental, designed to help drivers keep their eyes on the road and hands on the wheel.
They are the first to use Digital Light Projection technology – DLP – Lincoln's new system leapfrogs the competition with its size and brightness – the brightest display and biggest display size in its class. The Head-Up Display is customizable, allowing the client to choose what features they see, providing a human, warm and personal experience that Lincoln client's desire.
"We'll be using a DLP chip from Texas Instruments, while many other automakers use a different technology that doesn't get quite as bright," said Anthony King, product design engineer for The Lincoln Motor Company. "That's what sets us apart."
An added benefit: The infrared reflective coating on the glass that reflects the display deflects heat, helping the car stay cool in warmer climates. The system is designed to help drivers keep their eyes on the road and their hands on the wheel; everything in the Head-Up Display controlled by the steering wheel.
Customizable so clients can choose what they want to see displayed, the system allows the driver to set the brightness they desire, as well as the position – which can be adjusted up and down, side to side, and rotated to achieve the ideal viewing position for each driver.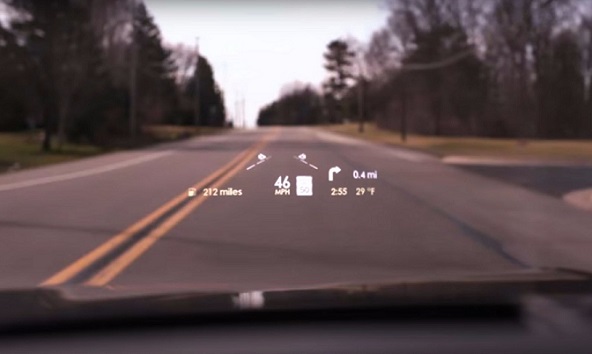 However clients want to use the Head-Up Display, they can choose the information to view – from showing every available component to paring it down, or even turning it off completely. Only the phone and navigation system information automatically will appear in the display when in use. Features such as outside temperature, Lane-Keeping System, adaptive cruise control, distance to empty and the time can be turned on or off.
"It's unique, and we've chosen that because our research has shown that a non-redundant display actually makes it more compelling to clients," said King. "It's simple, and defines what quiet luxury really means."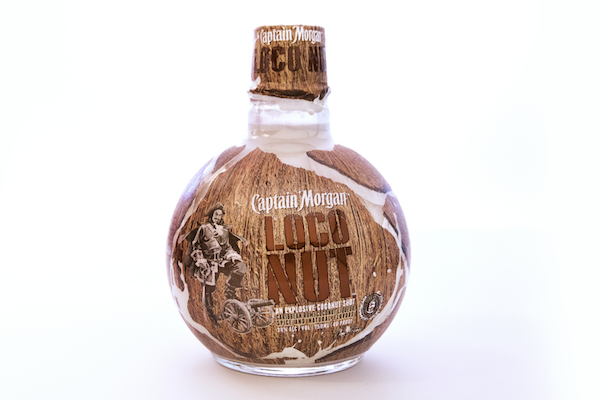 Before you make plans to hit this beach this summer or opening up your grill in your backyard Captain Morgan has a new Cannon Blast flavor that you might want to pick up. The famous rum company is shaking up the shots category again this spring with Captain Morgan LocoNut – an explosively delicious coconut shot.
Captain Morgan LocoNut is a summer-inspired shot that blends Caribbean rum and spices with seasonal flavors – including real coconut liqueur. Though it's best enjoyed as a chilled shot, LocoNut can also be served in a number of delicious drink recipes. Packaged in a round shaped bottle identical to its predecessor, LocoNut boasts the appearance of a coconut that gives off the sweet aroma of coconut when you scratch the bottle. LocoNut (40 proof, 20% ABV) has a suggested retail price of $14.99 for a 750 ml bottle.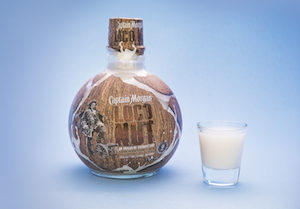 LocoNut & Chill
1.5 oz. Captain Morgan LocoNut
Pour 1.5 oz. of LocoNut into a shaker with ice. Strain into a shot glass
Captain & Loco
2 oz. Captain Morgan LocoNut
0.5 oz. Captain Morgan Original Spiced Rum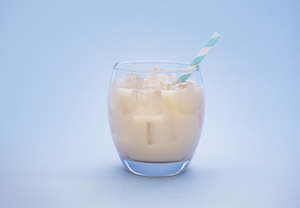 Pour 2oz. LocoNut and 0.5 oz. Original Spiced Rum into a shaker. Strain over ice.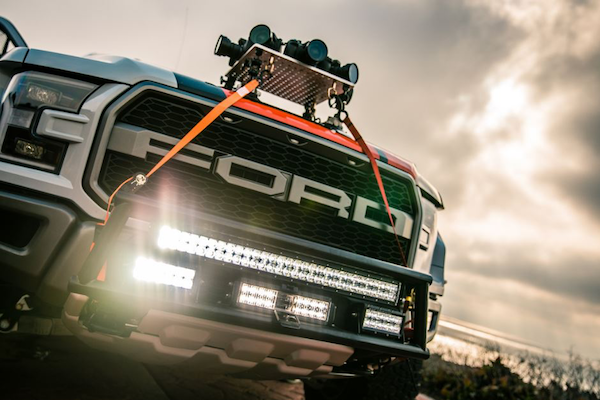 Ford just put up a new video on their YouTube channel for you to experience the Raptor like never before through a new virtual reality and 360-degree experience called the 2017 Ford F-150 Raptor: Born to Baja video.
You can experience the Ford F-150 Raptor in the FordVR app and Ford Performance's YouTube channel. Set at this year's Baja 1000 Race, the world's most brutal test for trucks and the drivers inside, this 36-hour experience allows VR-users to tear up the desert in Ford's toughest truck. The video, narrated by Denis Leary, takes you through the entire Raptor story — from factory to the finish line.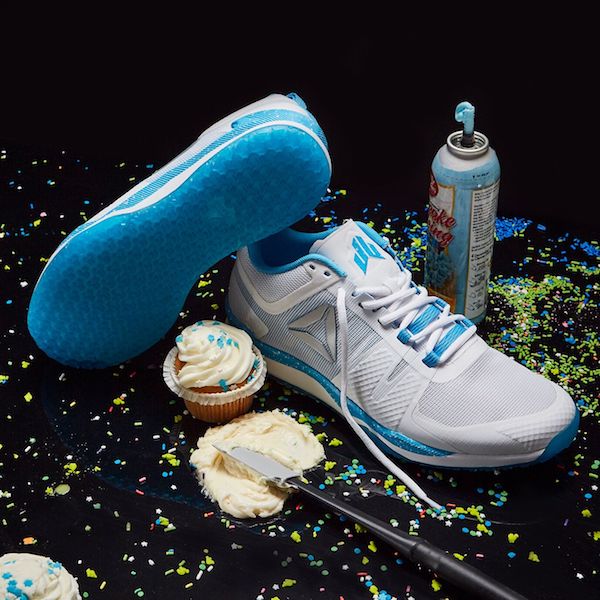 Usually on your birthday people get you a gift. For J.J. Watt he is flipping the script. He is the one giving you a gift. For the past 27 years, J.J. Watt has been in a constant state of pursuit, redefining greatness every year and earning every accolade he has achieved not the easy way, but with hard work and dedication.
Yesterday Reebok celebrated J.J.'s 28th birthday for all that he has worked for throughout his career with the with the release of the JJ I "Icing on the Cake,"  that launched on his birthday, yesterday.
Designed by the world's most explosive athlete, the birthday cake inspired iteration of the JJ I featured the introduction of an ice bottom with the iconic JJ logo and midsole adorned in baby blue.
Limited pairs of the JJ I "Icing on the Cake" were released nationwide at Academy Sports & Outdoors and Reebok.com for $99.99. Fans can also register for updates and information at Reebok.com/JJWatt.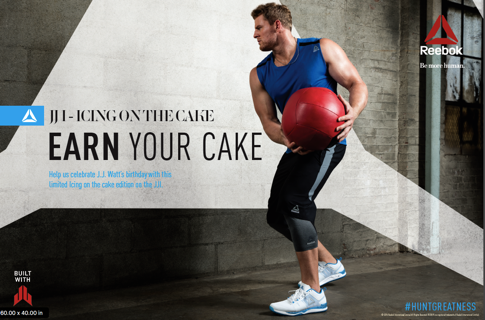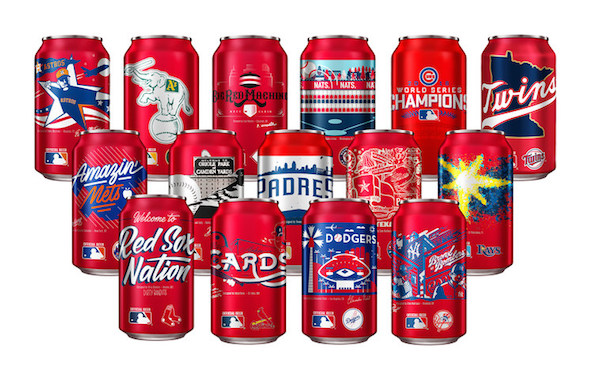 We have a few more days before Opening Day for the 2017 MLB season. So to get in the baseball mood Budweiser is raising one to hometown fans, who embody the spirit of America's favorite pastime. With the return of baseball season, Budweiser will introduce customized, specialty MLB team cans featuring unique designs created by local artists who each represent Budweiser's values and celebration of the pursuit of the American dream. Budweiser's limited-edition cans will arrive on Opening Day.
Designed in partnership with local artists and baseball enthusiasts, Budweiser's MLB team design cans bring to life the true ambition and personality of each team and its hometown, featuring some of the most iconic elements of each city like the palm trees in Los Angeles to the Gateway Arch in Budweiser's hometown of St. Louis. Each artist was hand-selected to create the unique, locally-inspired designs, based on their personal connection to their team's ambitious history and the fans that support the home team. The cans will each be wrapped in one-of-a-kind, personalized artwork to celebrate Budweiser's commitment to the game while offering fans a way to support their teams from the first pitch to the last out.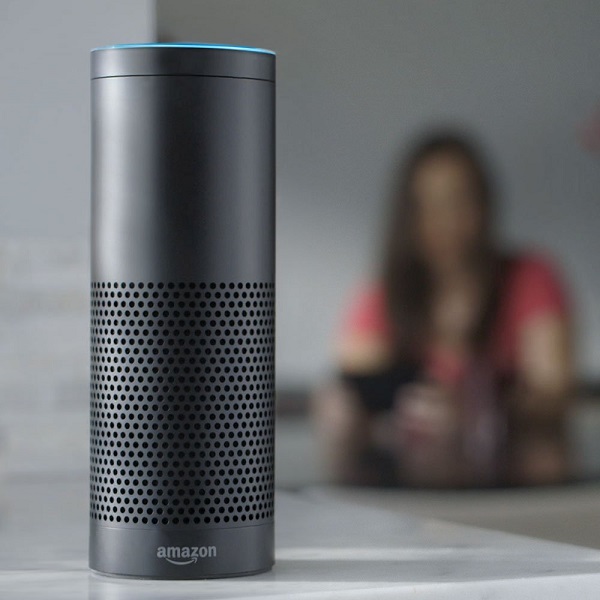 Michelob Ultra is now teaming up with Alexa from Amazon to help up keep on track with your fitness goals. They have worked with some of the best fitness experts in the business to bring you quick workouts that you can do on your schedule from the convenience of your home. It's your very own personal trainer in your living room, ready to go whenever you are!
All you have to do is say, "Alexa, open ULTRA 95." Then Alexa will guide you through your workout choices. Depending on your fitness level and your goals, you can choose from a series of 12 short workouts ranging from Strength and Conditioning exercises, to Yoga and other Mobility exercises.
Use Michelob ULTRA 95 to:
• Choose a Strength, Conditioning or Mobility workout
• Get instructions on how to do different exercises
• Burn 95 calories with each of these short and effective workouts
With Ultra 95, you won't have to let your schedule or the weather outside stand in the way of your fitness goals. It's just one more way in which Michelob ULTRA is helping you go the extra mile every day! Since its inception in 2002, Michelob ULTRA has been proud to not only deliver a 95 calorie, 2.6 carbs superior light beer; but also celebrate the active and balanced lifestyles of its drinkers—from everyday fitness and training, to sports competitions.
You must be over the age of 21 to use this skill. Before launching ULTRA 95, use your Alexa companion app to simply add your name, email and date of birth.