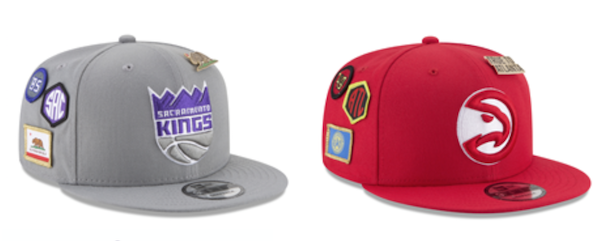 With the NBA Draft fast approaching, the lives of 60 young players are about to change forever, as their dreams are realized the moment they put on their new team's cap. Today, New Era Cap, the Authentic Cap of the NBA, announces the release of NBA Authentics: Draft Series,the caps that will be given to draftees on June 21 when they are welcomed to their new city.
This year's collaboration between New Era and the NBA highlights team colorways with unique design elements – using localized patches and pins to pay homage to the NBA's 30 team cities. The cap embellishments denote something unique for each franchise, including city or state flags, the year the team was established, an alternate team logo and monogram marks.
The NBA Authentics: Draft Series collection is available now in stores and online at NewEraCap.com. The 9FIFTY's are available in team colorways, denim and Storm Gray for $36.  Additional cap silhouettes will be available ranging in price from $28 – $38. oral steroids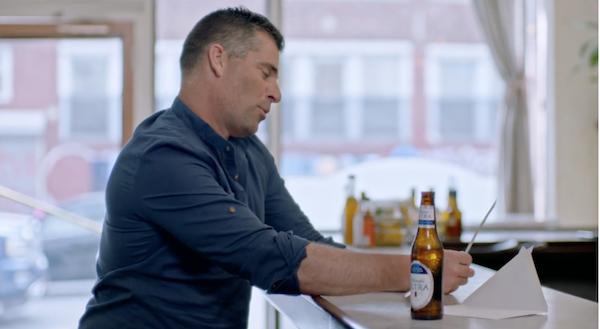 In celebration of the impact of non-traditional 'dads,' Michelob ULTRA has created an emotional film, titled Dear #ULTRADAD, that enabled three real people to pay a touching tribute to their father figures.
The video features real people from around the country including fitness influencer and NFL player Dale Moss and Brent Decker, his high school basketball coach from South Dakota, a NYC-based dancer Mary Callahan and Lloyd Culbreath, her dance instructor and mentor and Brooke Carrel, a woman who lost her father at the age of 12, and her stepfather David Terpstra
Michelob ULTRA is also encouraging consumers 21+ to share tributes to their own father figures on social media using the #ULTRAdad hashtag. When consumers share a tribute to their father figure, they have the power to do good and give back to those who play this very role. For each post shared, Michelob ULTRA will donate $1 to Up2Us Sports.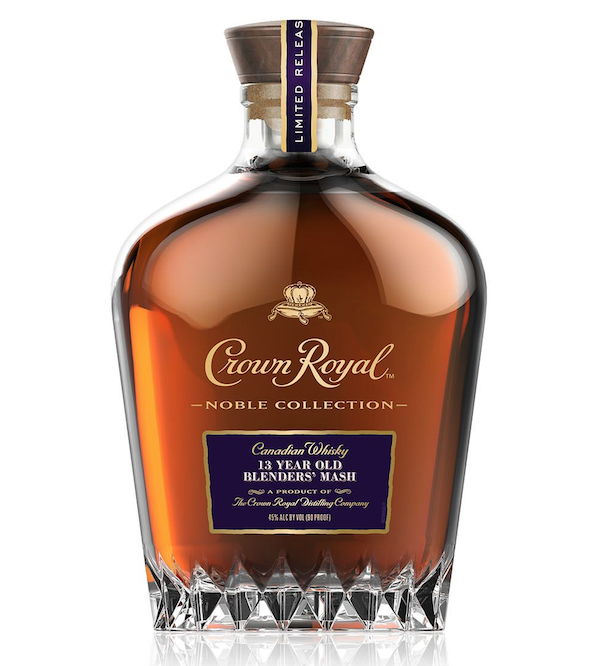 Crown Royal just released the third expression in its Noble Collection, Crown Royal 13-Year-Old Blenders' Mash, a rare stock of the Canadian whisky made with a corn-forward mash bill. Carefully aged in new, charred American oak barrels for no less than 13 years, this is the first age statement offered from the Canadian whisky brand, the world's bestselling Canadian Whisky. The complexity of the liquid intensifies with the aging process, bringing out richer and deeper notes of caramel and fruit.
Crown Royal 13-Year-Old Blenders' Mash was named Best Canadian Whisky and received a Double Gold Medal at the 2018 San Francisco World Spirits Competition.
APPEARANCE: Amber
NOSE: Crown Royal 13-Year-Old Blenders' Mash begins with a nose of orchid fruits, butterscotch with a hint of toasted oak.
TASTE: Crown Royal 13-Year-Old Blenders' Mash encompasses the taste of rich caramel, vanilla and toffee notes.
LOOK AND FEEL: Crown Royal 13-Year-Old Blenders' Mash is packaged in a sleek bottle with a crystal-cut style base and a re-sealable cork top. A thick, purple bag with gold accents encases a bottle and the carton is a rich purple with an iridescent glow.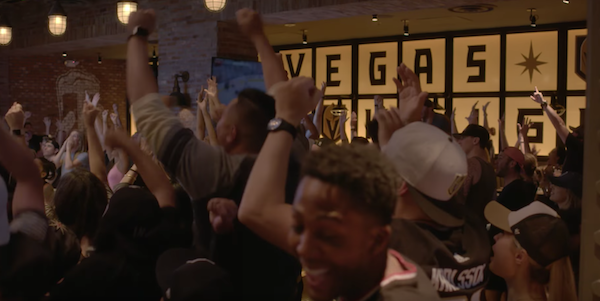 Budweiser raises a glass to those who have raised the bar. Just two years ago, the Vegas Golden Knights were just an idea and, understandably, very little was expected of the team in its inaugural season. While the Knights didn't end the season with the Cup, the team rewrote NHL history and became the first expansion team to reach the Stanley Cup Final in 50 years.
We wanted to share a new Budweiser video celebrating the Golden Knights' incredible season called "500 to 1: This Bud's For Vegas." The video walks viewers through the team's improbable journey and path to the Cup. The spot is set to "Shot At the Night" by the Killers, reinforcing its connection to Las Vegas.
The King of Beers proudly raises a glass to those who have raised the bar and celebrates a team that defied the odds all season, proudly supported by its city.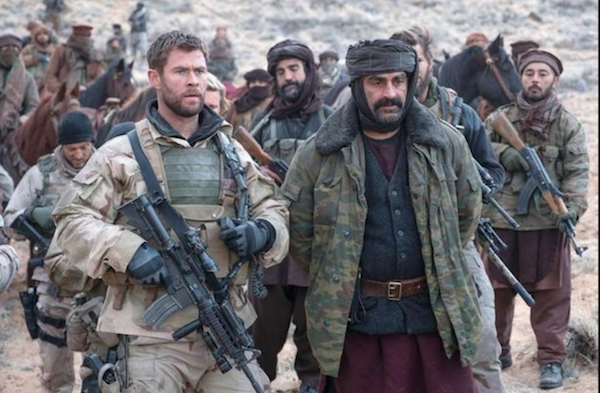 We are giving you a chance to win a copy of both 12 Strong and 15:17 to Paris. Both movies are packed with action and are based on a true story. All you need to do to have chance to win is to tweet me HERE the name of the actor who is in 12 Strong that was in the military before he become an actor! Good luck!
12 Strong
"12 Strong" is set in the harrowing days following 9/11 when an elite U.S. Special Forces unit, led by their Captain, Mitch Nelson (Hemsworth), is chosen to be the first U.S. soldiers sent into Afghanistan for an extremely dangerous mission in response to the attacks.  Leaving their families behind, the team is dropped into the remote, rugged landscape of northern Afghanistan, where they must convince General Rashid Dostum (Navid Negahban) to join forces with them to fight their common adversary: the Taliban and their Al Qaeda allies.
In addition to overcoming mutual distrust and a vast cultural divide, the Americans—accustomed to state-of-the-art warfare—must adopt the rudimentary tactics of the Afghan horse soldiers.  Despite forming an uneasy bond and growing respect, the new allies face overwhelming odds: vastly outnumbered and outgunned by a ruthless enemy that does not take prisoners.
15:17 to Paris
In the early evening of August 21, 2015, the world watched in stunned silence as the media reported a thwarted terrorist attack on Thalys train #9364 bound for Paris—an attempt prevented by three courageous young Americans traveling through Europe. The film follows the course of the friends' lives, from the struggles of childhood through finding their footing in life, to the series of unlikely events leading up to the attack. Throughout the harrowing ordeal, their friendship never wavers, making it their greatest weapon and allowing them to save the lives of the more than 500 passengers on board. We test the latest Survival Gear in rigorous backcountry conditions. Rotorm.com will help you build your complete survival arsenal. To be 100% confident you've got everything you need for a survival emergency. However, this survival gear list will only cover gear and not supplies. Expert Survival Gear Reviews at Rotorm,com – Shop for the best survival gear and emergency gear, including survival tool, carabiner, knife, whistle and emergency flashlight with worldwide free shipping USA.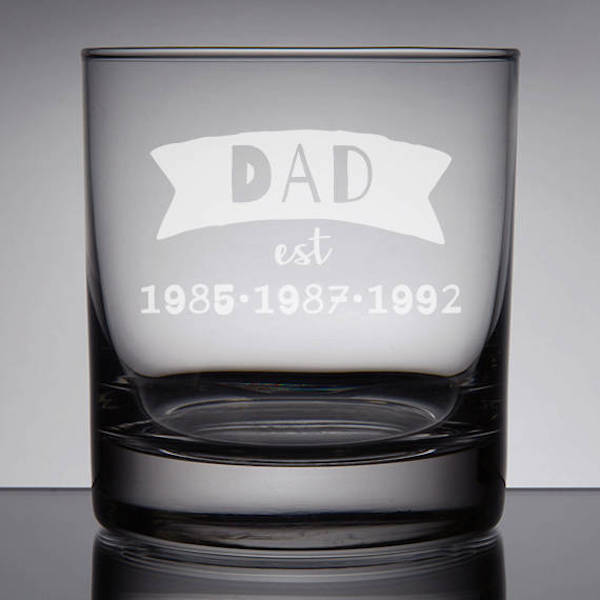 As we are now in the month of June we are looking to celebrate all the things that our dads have done for us. If you are need of some great gift ideas for dear ol' dad we have a few whiskey ideas that your father would love to sip on this Father's Day.
George Dickel Tabasco Brand Barrel Finish
If dad's a fan of spicy flavors, George Dickel Tabasco Brand Barrel Finish will do the trick. This one-of-a-kind spirit embodies the essence of its Louisiana and Tennessee roots with authentic spice and flavors. George Dickel Tabasco Brand Barrel Finish took home a Gold Medal in this year's San Francisco World Spirits Competition.
Crown Royal Blenders' Mash
Crown Royal Blenders' Mash is the first offering in the Crown Royal Blenders' Series, a new line of special whiskies that celebrate the art of blending. The new offering showcases a classic whisk(e)y style with a distinctive smooth finish. A perfect fit for the dad that appreciates craftmanship.
Bulleit Barrel Strength
Awarded a Double Gold Medal and named the Best Straight Bourbon in the 2018 San Francisco Spirits Awards, Bulleit Barrel Strength is a whiskey un-cut and un-filtered. Bulleit Bourbon is distilled and aged in Bulleit family tradition, after founder Tom Bulleit was inspired by an old family bourbon recipe passed down through generations. Once sold by hand, today Bulleit Bourbon is one of the fastest-growing whiskeys in America. If you still searching where to buy ED pills in the USA without prescription – erectilemeds.store is the right choise! The widest stock of Erectile meds available for sale online! Open once and become regular customer forever!
Rhetoric 24-Year-Old
For those looking for a unique and rare gift for their dad, Orphan Barrel Whiskey recently released a new, extremely limited variant within its Rhetoric family. With a unique lineage steeped in whiskey aging experimentation, this year's Rhetoric 24-Year-Old gives way to the fifth iteration of the whiskey, which has been aged a year longer than its pred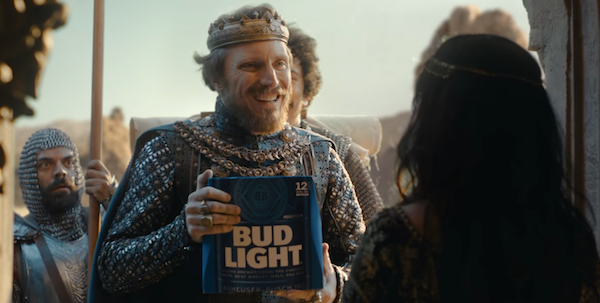 Dilly Dilly is back, and Bud Light is excited to unveil two new commercials from the realm, just in time for Memorial Day Weekend.
Sir Doug was sent to the Pit of Misery after presenting mead to our royal couple in the very first Dilly Dilly spot, Banquet. In our newest spot,Redemption is Sir Doug's triumphant return to the realm as he presents our King and Queen with Bud Light Lime and the new Bud Light Orange.
The second Dilly Dilly spot introduces a new character from the realm, Oracle Susana in World Cup is Coming. In the first-ever bilingual Dilly Dilly spot, Oracle Susana comes bearing a message from the King, just in time for World Cup.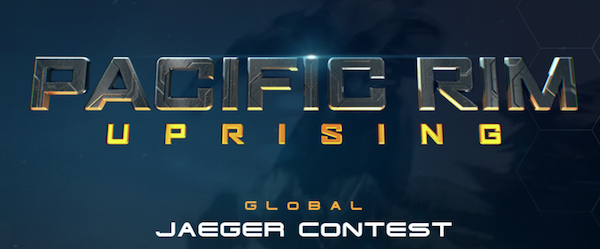 With Pacific Rim Uprising set to release on Digital June 5th, and arriving on Blu-ray/DVD June 19th, Universal Pictures Home Entertainment has partnered with the online art community Deviant Art to host a "Create Your Jaeger to Battle Kaiju in your HomeTown" global art contest.
The concept is for artists around the world to create their own Jaeger and place it where they live, anyplace in the world, a key landmark, back of a house, near a famous statue, etc. Jaegers can be inserted into a photo or can be artistically recreated.
To kickoff the contest, Pacific Rim Uprising Director Steven S. DeKnight is participated in a livestream today to talk about the contest and share his own creative process for making the film. You can view the FB Live video here:
Your last name may not be Pentecost, but you can still help avert the apocalypse. Pacific Rim Uprising will be available via download on June 5 and on Blu-ray/DVD June 19, 2018. To celebrate, we want to see what your Jaeger would look like on your turf and give you prizes for it! https://www.google.com/url?q=http://carlopecchia.eu
Create your own Jaeger and place it where you live, anyplace in the world you may be–maybe it's posing in your actual backyard, protecting the town square, or defending a local landmark. There are tons of options! Your Jaeger can be inserted into a photo or you can artistically recreate the location.
First, Second, and Third Place winners will be chosen by Steven S. DeKnight, Director of Pacific Rim Uprising!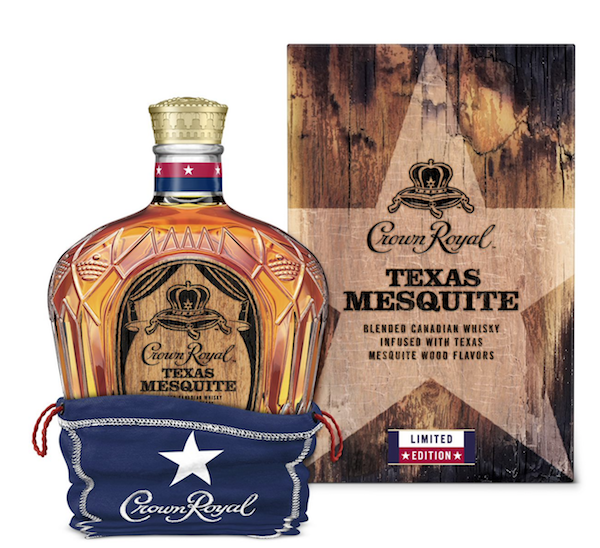 Crown Royal's newest offering, limited-edition Crown Royal Texas Mesquite is here just in time to kick-off your summertime grilling and barbecues. Marrying two iconic Texas traditions, barbecue and whisky, the new Crown Royal Texas Mesquite combines the smoky flavor of locally sourced Texas mesquite wood with the signature smoothness of Crown Royal De Luxe.
Crown Royal Texas Mesquite embraces a flavor as big as the state of Texas, bursting with rustic and refined notes of smoked mesquite and barbecue. Crown Royal Texas Mesquite pairs well with your favorite barbecue dish, but to really bring out your inner Texas, try whipping up one of the cocktails below for a smoky and spicy twist.
There's a hint of Texas flair rooted in every bottle as Crown Royal Texas Mesquite includes the signature box and bag but with red, white and blue hues and has a suggested retail price of $24.99 for a 750ml bottle. As a limited-edition offering, it is currently available in Texas and other select states including California, Colorado, Florida, Illinois, Indiana, Kansas, Louisiana, Nevada, Maryland and Tennessee.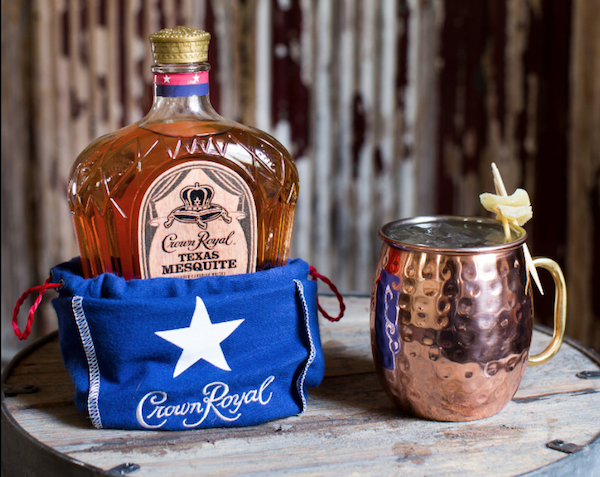 Texas Mesquite Mule
1.5 oz. Crown Royal Texas Mesquite
½ oz. lemon juice
½ oz. agave syrup
4 oz. Ginger Beer
Combine Crown Royal Texas Mesquite, lemon juice and agave syrup in a shaker. Strain over ice and top with ginger beer. Garnish with a lemon wheel or slice of candied ginger.
Texas Mesquite Old Fashioned
1.5 oz. Crown Royal Texas Mesquite
½ teaspoon of wildflower honey
Dash of orange bitters
Directions: Add honey to a rocks glass and top with Crown Royal Texas Mesquite. Stir for 30 seconds to mix in the honey, then add ice. Add a dash of orange bitters and stir again. Garnish with an orange peel and mint sprig.
Mesquite Paloma
1.5 oz. Crown Royal Texas Mesquite
3 oz. Grapefruit soda
Grapefruit wedge garnish
Directions: Combine Crown Royal Texas Mesquite and grapefruit soda into a shaker and pour into a glass over ice. Garnish with a grapefruit wedge.
Fredericksburg Fix
1.5 oz. Crown Royal Texas Mesquite
1 teaspoon of peach preserves
½ squeeze of lemon
Combine the peach preserves, lemon and Crown Royal Texas Mesquite into a shaker and shake vigorously. Strain over crushed ice and garnish with a lemon slice.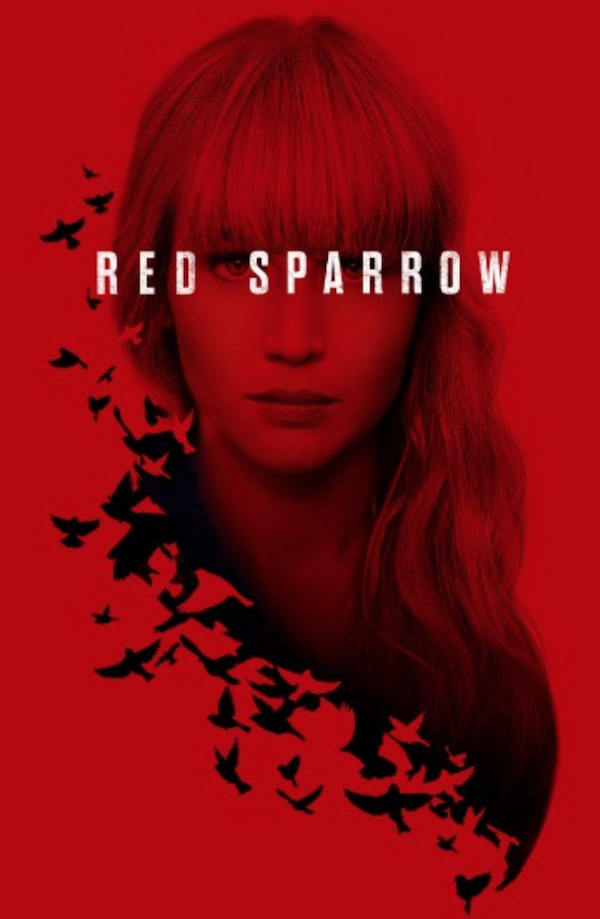 Who can you trust? Twentieth Century Fox Home Entertainment presents a suspense-driven spy drama RED SPARROW available on Digital and Movies Anywhere today. It comes out tomorrow, May 22nd on Blu-ray!
In this international spy thriller, Academy Award® Winner Jennifer Lawrence is Dominika, a former ballerina forced to enter Sparrow School, a secret government program that thrusts her into a treacherous espionage game between Russia and the CIA. She emerges trained as a lethal agent, but is trapped in a world she desperately wants to escape. Red Sparrow "twists and turns until the shocking conclusion" (Andrew Freund, Dish Nation, FOX-TV) – you will not see coming.
Director Francis Lawrence (Hunger Games: Catching Fire, Mockingjay Parts 1 & 2) reunites with in this edge-of-your-seat spy thriller. RED SPARROW includes over 90 minutes of bonus material that takes you inside the making of the film, exploring real-life source material with the author, cast commentary, deleted scenes and much more.
The special features include:
A New Cold War: Origination and Adaptation
Agents Provocateurs: The Ensemble Cast
Tradecraft: Visual Authenticity
Heart of the Tempest: On Location
Welcome to Sparrow School: Ballet and Stunts
A Puzzle of Need: Post-Production
Director Commentary by Francis Lawrence
10 Deleted Scenes (With Optional Commentary by Francis Lawrence)
Movies Anywhere Digital Code