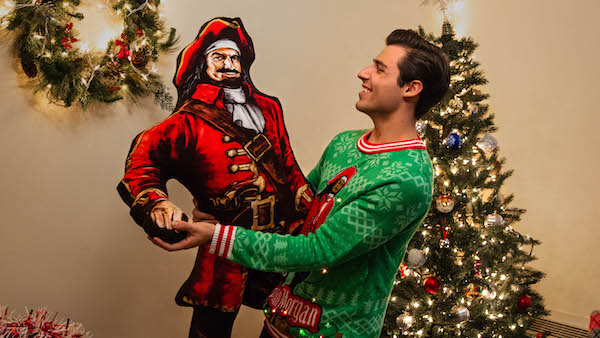 With the holiday shopping season fully underway, Captain Morgan is introducing some fun gifts for everyone on your list. Starting today, the rum brand's holiday apparel partner Tipsy Elves is selling everything from ugly sweaters to onesies to leggings – and even a tandem sweater perfect for couples or best friends.
On Cyber Monday (11/26), the official Captain Morgan Body Pillow (5' tall, 26" wide) will go on sale for the limited-time price of $20.18 on the Captain Morgan online merch store: www.CaptainMorganStore.com. Following the flash sale, the body pillow will remain on sale (pending inventory) for the regular price of $34.99. minsta insättning på casino
So are you ready to go all in on holiday shopping with Captain Morgan? If you know someone on your list loves the Captain Morgan brand you might want to check out these great holiday deals.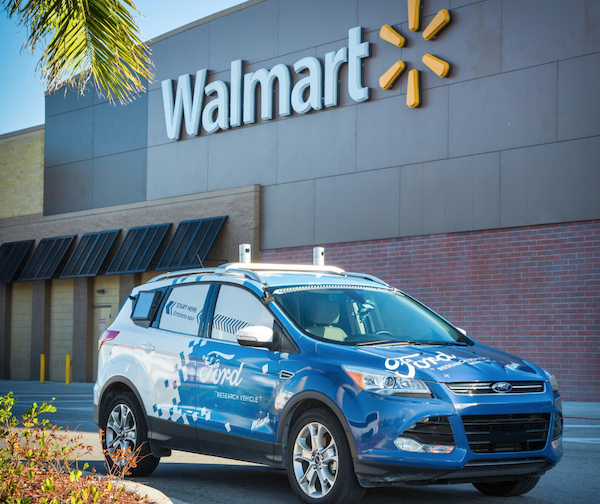 Ford announced that it is partnering with Walmart in Miami-Dade County to explore how self-driving vehicles can deliver everyday goods such as groceries, adding to Ford's efforts to expand affordable access to transportation and goods delivery.
Postmates is already a partner of both Ford and Walmart, the companies are working together to utilize Postmates' Delivery as a Service, to quickly set up a program that explores how Ford's self-driving vehicles can complement Walmart's existing delivery offerings.  Together, Ford and Walmart will gather data about customer preferences and the best way to connect people with the goods they need. alloescort.ch Already, Ford is collaborating with national and local Miami businesses to understand how it can improve goods delivery through the use of self-driving vehicles, working to transport tacos, pizza, floral arrangements and dry cleaning.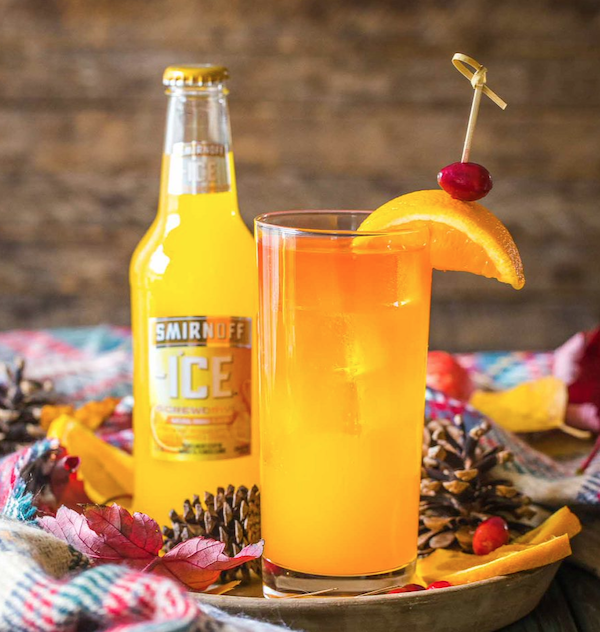 Nothing brings people together like the holidays. Thanksgiving is right around the corner and Smirnoff Ice wants to help you dial up the fun at any gathering. Whether your are celebrating 'Friendsgiving' with your crew, traveling to spend some much needed time with your family or celebrating your annual turkey bowl victory, the Cranberry Screwdriver is the perfect simple drink for any occasion.
For those of us who would rather skip fall and get straight to winter fun, the Cranberry Lime Vodka Mojito is the ideal cold weather drink. This bubbly and refreshingly tasting cocktail is a great fun and festive treat when you're saying hello to winter but not quite ready to say goodbye to your favorite spiked seltzer.
Cranberry Screwdriver
Ingredients:
1 Bottle (11.2 oz) of Smirnoff Ice Screwdriver
2 oz.  Cranberry juice
Directions:
Pour Smirnoff Ice Screwdriver into a high ball glass and slowly pour cranberry juice on top as a floater.
Cranberry Lime Vodka Mojito
Ingredients:
1 can (12 oz.)  Smirnoff Spiked Sparkling Seltzer Cranberry Lime
1 oz. Smirnoff No. 21 Vodka
0.5 oz. Simple Syrup
3 oz. Cranberry juice
Fresh cranberries
Fresh mint leaves
Lime wedges
Directions:
First, muddle mint and lime wedge into the bottom of a high ball glass. Then, add simple syrup followed by ice. Next, pour in cranberry juice and top off with Smirnoff Spiked Sparkling Seltzer Cranberry Lime. Finally, Garnish with fresh lime wedges, cranberries and mint leaves. https://relaxinfo.ch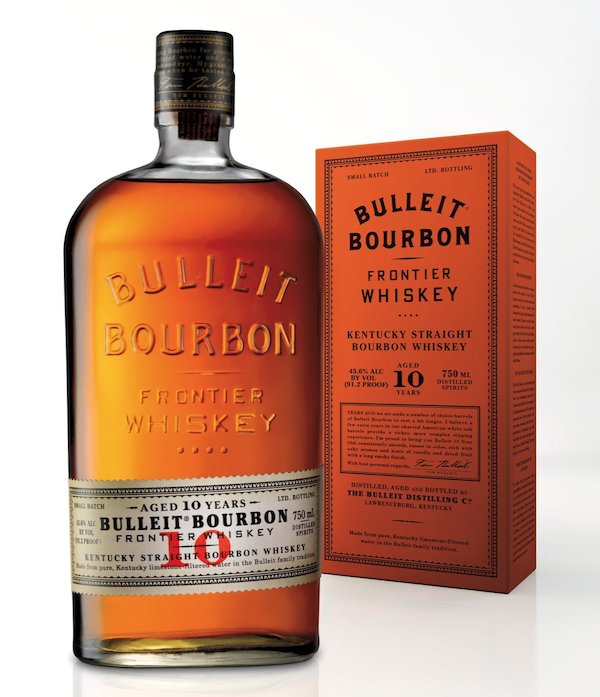 Bulleit Bourbon is a go-to staple for whiskey lovers year-round, with its high-rye content creating the perfect base in cocktails while also being smooth enough to enjoy neat or on the rocks. Whether a stocking stuffer or hostess gift, elevate your friend's and family's bourbon collection this holiday season with a bottle of Bulleit Bourbon 10-Year-Old or Bulleit Bourbon Barrel Strength.
And for the ultimate Bulleit Bourbon fan, there is an online store with merchandise such as barware and apparel. Holiday favorites include the special edition Lewis bag that can be used to crush ice, and the Old Fashioned & the BLT in-flight cocktail kits for those traveling home for the holidays.
Bulleit Bourbon 10-Year-Old
Suggested Retail Price: $39.99
This is one bottle you may want to keep for yourself if you get the chance. However, in the spirit of the season, gift this premium offering to a loved one who truly appreciates a fine glass of whiskey. Winner of a Gold Medal at the 2018 San Francisco World Spirits Competition, Bulleit Bourbon 10-Year-Old is one of the finer aged whiskeys you'll find at this price point. Aged for a minimum of 10 years in charred American white oak barrels, each sip gives the gift of toasty oak with hints of light vanilla, off-dry spice with notes of fried fruit and a smooth and mellow finish.
Bulleit Bourbon Barrel Strength
Suggested Retail Price: $59.99
Awarded a Double Gold Medal and named the Best Straight Bourbon in the 2018 San Francisco Spirits Awards, Bulleit Bourbon Barrel Strength allows fans to taste Bulleit Bourbon straight out of the barrel, uncut and non-chill filtered. As the newest addition to the Bulleit family, Bulleit Bourbon Barrel Strength expanded nationally within the past year. Chose a good nick name, mission lane card login as a result of you will not be able to vary it sooner or later. Gift this exceptional whiskey to aficionados looking for an intense, yet smooth, flavor experience with tones of maple, oak and nutmeg on the palate, and a long, satiny finish.
Bulleit Special Edition Lewis Bag, $12.95
Traditionally used to crush ice for Mint Juleps, this canvas bag also doubles as a beautiful bottle wrap for holiday gifting.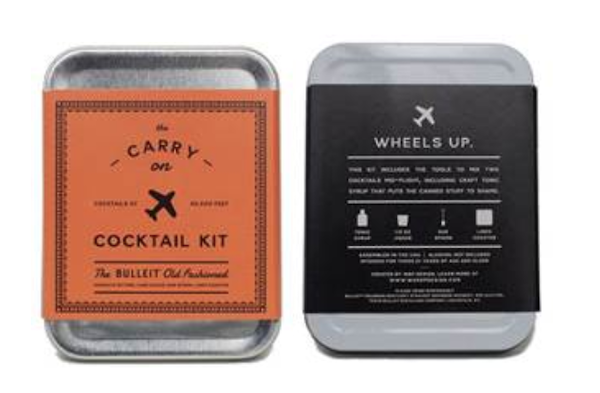 Bulleit Old Fashioned Carry On Cocktail Kit, $24
Perfect for holiday travelers, the Carry On Cocktail Kit includes a recipe card, ingredients, barware and a linen coaster. The Carry On Cocktail Kit was created in partnership with W&P Design, and is available for the Bulleit Old Fashioned & the Bulleit, Lemon, Tonic (BLT). Each kit makes two drinks.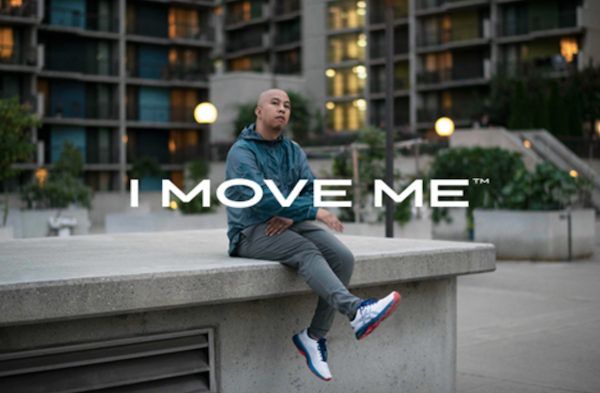 If you are looking to up your sneaker game then you might want to see what ASICS is brewing. They are are starting up a new campaign called I MOVE ME. They are teaming up with amazing storytellers. Details on the new campaign are below, but before that I wanted to share some news on one of the sneakers from that line. It is the Gel-Saga in that ASICSTIGER line.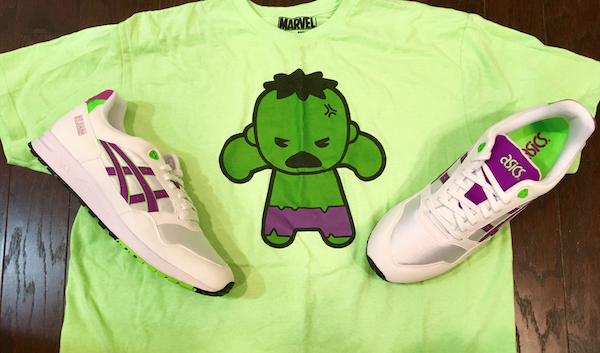 The colorway for this version of the Gel-Saga is white and orchid and is so clean. It has the right amount of purple and green highlights that make the shoe come alive. As a sneakerhead I immediately thought of some shirts that would matchup perfectly with these vibrant kicks. I have a Hulk shirt that is a great match for these sneakers. If your style is like mine that takes geek style shirts with slick kicks you might not only think about Hulk shirts, but The Joker themed shirts as well.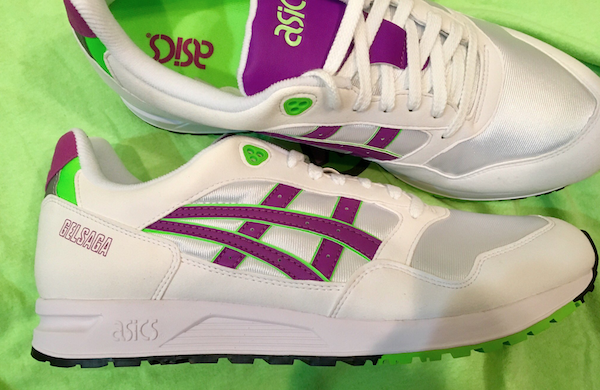 You want to not just look good, but feel good too! With the Gel-Saga sneakers you will do just that. You will stand out from the crowd style wise, but be able to keep up with the crowd when you are seeing where the world takes you. I love when you can rock a great pair of kicks and feel like you are walking on a cloud.
The Gel-Sage was part of that jogging craze from the 80's that moved right on into the 90's, as ASICS introduced the Gel-Saga model to tailor towards the casual performance trend. Its name stems from the Norse mythology goddess Saga, which translates to the concept of wisdom and its relation to the advanced technical features and aesthetics of the heritage runner. The shoe remains a classic in the ASICSTIGER heritage line. It features a molded midsole and insole for extreme comfort and cushioning, a lightweight mesh upper for ultimate breathability and a durable rubber outsole for enhanced traction and support.
To pick these shoes up click here.
ASICS America Corporation, the true sport performance brand, today debuts the next chapter of the I MOVE ME campaign in North America, featuring two-time Grammy-nominated producer/DJ Steve Aoki and a new cast of storytellers from the worlds of music, sport, art and food. The new campaign builds upon its first iteration to explore the dynamic relationship between a sound mind and a sound body, the founding principal of the ASICS brand. echoua
The new cast join Steve Aoki, creator behind the I MOVE ME campaign's first chapter, to explore movement from different viewpoints – featuring stories from the likes of musician and producer Illmind, ASICS sponsored track and field hurdler and decorated athlete Queen Harrison, celebrity chef Marc Forgione, and renowned mural artist ELLE Street Art. These storytellers will lend their voices to share how they use physical movement as a catalyst for creative expression. Each story will seek to inspire and empower people to choose their own path towards a healthy and active lifestyle.
"Building on our launch of I MOVE ME in 2017, we are excited to debut the next chapter of the campaign with a new set of voices and storytellers," said Sarah Bishop, Vice President of Marketing, ASICS North America. "We have an amazingly talented group of individuals who highlight that strong connection of finding inspiration through fitness and movement."
Additional influencers and ASICS athletes will also share their own personal stories of finding inspiration through movement – including outdoor adventure photographer Mina Young Lee, actor and martial artist Marrese Crump, fitness guru Erin Bailey, landscape photographer Meeshuno and artist Dylan Gebbia-Richards. ASICS Athletes will also participate in the campaign, including professional athletes and record holders Deena Kastor and Lolo Jones, decorated runners Sara Hall and Candace Hill and junior tennis champion Claire Liu.
The robust digital and social activation with long and short-form video assets will live on ASICS-owned and partner channels. It will highlight social media content from featured storytellers and paid media partnerships with Pitchfork, Live Nation, GQ Fitness, Healthyish, SELF and WIRED.
The campaign was created and executed by United Entertainment Group in New York City, and directed by Honor Society director Ariel Danziger, who drives the fusion of culture and sport through kinetic, music-driven narratives.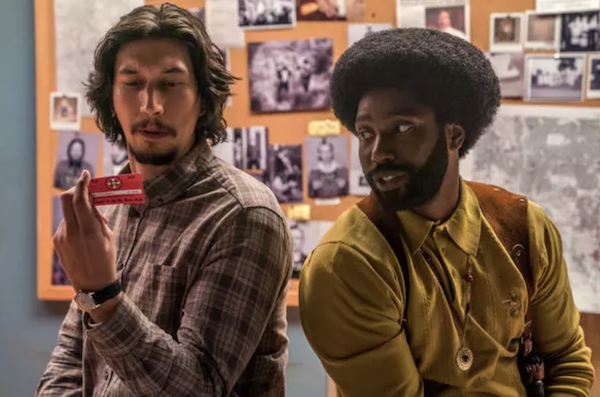 Follow the incredible true story of Ron Stallworth, an African-American police officer who infiltrates the Ku Klux Klan in the unbelievably bold, BlacKkKlansman, now on Digital and the all-new digital move app Movies Anywhere and on 4K Ultra HD, Blu-rayTM, DVD and On Demand on November 6, 2018 from Universal Pictures Home Entertainment.
BlacKkKlansman comes from acclaimed producers Sean McKittrick (Get Out, Band Aid),  Jason Blum (Get Out, Whiplash), Raymond Mansfield (Get Out, Band Aid),  Jordan Peele (Get Out, "The Last O.G."), Spike Lee (Malcolm X, "She's Gotta Have It"), and Shaun Redick (Get Out, Band Aid).
Based on the book Black Klansman by Ron Stallworth, BlacKkKlansman is filled with outstanding performances from an all-star cast led by John David Washington ("Ballers," Malcolm X), Adam Driver (Star Wars: The Force Awakens, Logan Lucky), Topher Grace (Interstellar, "That 70's Show") and Laura Harrier (Spider-Man: Homecoming, The Last Five Years) alongside an incredible roster of supporting talent including Alec Baldwin ("Saturday Night Live," Mission Impossible – Fallout), Corey Hawkins (Straight Outta Compton, Kong: Skull Island), Ryan Eggold ("The Blacklist," "Sons of Liberty") and Paul Walter Hauser (I, Tonya, Super Troopers 2).
From visionary filmmaker Spike Lee comes the incredible true story of an American hero. In the early 1970s Ron Stallworth (Washington) becomes the first African-American detective in the Colorado Springs Police Department. Determined to make a difference, he bravely sets out on a dangerous mission: infiltrate and expose the Ku Klux Klan. He recruits a seasoned colleague, Flip Zimmerman (Driver), into the undercover investigation. Together, they team up to take down the extremist organization aiming to garner mainstream appeal. BlacKkKlansman offers an unflinching, true-life examination of race relations in 1970s America that is just as relevant in today's tumultuous world. Intellectus stovyklos vaikams Kaune, Vilniuje ir anglų kalbos kursai Klaipėdoje
Packed with bold and provocative moments from beginning to end, BlacKkKlansman on 4K Ultra HD, Blu-ray™, DVD and Digital comes with exclusive bonus content that will take viewers deeper into this timely and moving true story.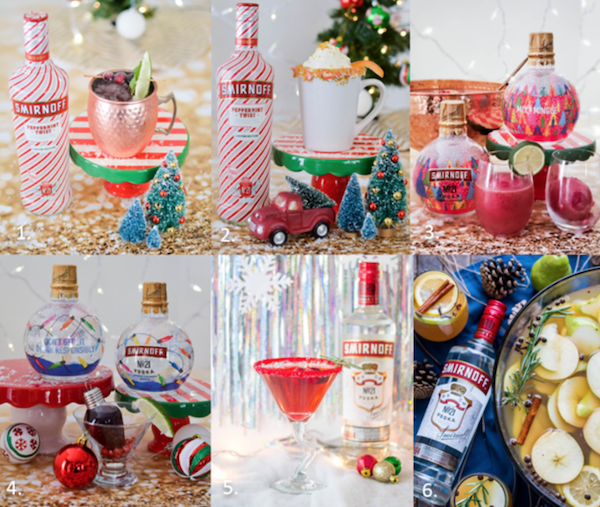 It almost that time of the year where we all get to celebrate with friends and family. The season of cheer and joy is quickly approaching, and this means fun holiday parties.  And what would a holiday party be without some cocktails?
Below are a few delicious, fun and festive cocktail recipes that are a perfect fit for all holiday entertaining occasions. Made with Smirnoff's holiday favorite, Smirnoff Peppermint Twist, the classic Smirnoff No. 21and the *NEW* limited-edition Smirnoff No. 21 Holiday Ornament Bottles. These cocktail recipes are sure to be a hit at all celebrations. The best part? They won't break the bank!
Peppermint Cranberry Moscow Mule
Ingredients:
·         1.5 oz. Smirnoff Peppermint Twist
·         2 oz. Cranberry Juice
·         6 oz. Ginger Beer
·         Sugar coated Cranberries & Mint for garnish
Directions:
In a cocktail shaker, combine Smirnoff Peppermint Twist and cranberry juice with ice. Shake. Fill a copper mug with ice, pour the vodka & juice over the ice. Top with ginger beer. Garnish with sugar coated cranberries and mint.
Orange & Peppermint Hot Chocolate
Ingredients:
·         1 oz. Smirnoff Peppermint Twist
·         0.5 oz. Triple Sec
·         8 oz. Hot Chocolate
Directions:
Combine hot chocolate, triple sec, and Smirnoff Peppermint Twist in a mug. Stir, and serve with a candy cane. Garnish with a candied orange peel.
Smirnoff Holiday Punch
Ingredients:
·         10 oz. Smirnoff No. 21 Holiday Ornament Vodka
·         12 oz. Cranberry-Raspberry Juice
·         4 oz. Pineapple Juice
·         20 oz. Orange Juice
·         2 oz. Lime Juice
·         1 Bottle Sparkling Wine
·         Raspberry Sherbet
·         Slices of Limes, Oranges and frozen cranberries
Directions:
Combine all the juices in a punch bowl. Stir in the Sparkling wine and the Smirnoff No. 21 Holiday Ornament Vodka. Garnish with slices of limes, oranges, and frozen cranberries. Place a ball of raspberry sherbet into a glass. Ladle punch into the glass
Ornament Cocktail
Ingredients:
·         1.5 oz. Smirnoff No. 21 Holiday Ornament Vodka
·         2 oz. Pomegranate Juice
·         0.5 oz. Simple Syrup
·         Splash Lime Juice
·         Pomegranate Seeds & Mint Leaves for garnish
Directions:
Mix together the Smirnoff No. 21 Holiday Ornament Vodka, simple syrup, and juices. Use a funnel to pour into a clear ornament. Place Pomegranate seeds and mint leaves into a martini glass. To enjoy, pour the cocktail into the martini glass
Holiday Cosmo
Ingredients:
·         1.5 oz. Smirnoff No. 21 Vodka
·         1 oz. Orange Liqueur
·         4 oz. Cranberry Pomegranate Juice
·         Lemon twist
·         Candy rim
·         Cranberry skewer
Directions:
Rim a martini glass with water and dip into edible glitter. In a cocktail shaker, add ice, Smirnoff No. 21 Vodka, orange liqueur and cranberry pomegranate juice. Shake until chilled. Pour into martini glass and garnish with cranberries. 5 dollar deposit casino
Autumn Harvest Punch
Ingredients:
·         3 cups Smirnoff No. 21 Vodka
·         2 apples, cored and thinly sliced
·         2 pears, cored and thinly sliced
·         1 lemon thinly sliced
·         5 ¾ cups Apple cider
·         1/4 cup fresh lemon juice
·         4 cinnamon sticks
·         4 pods star anise
·         Rosemary sprigs
Directions:
Into a punch bowl, add sliced apples, pears and lemon. Pour in apple cider, Smirnoff No. 21 Vodka and lemon juice. Garnish with cinnamon sticks, clove and fresh rosemary springs. Stir to combine and chill until ready to serve. Right before serving, add in 1 liter ginger ale.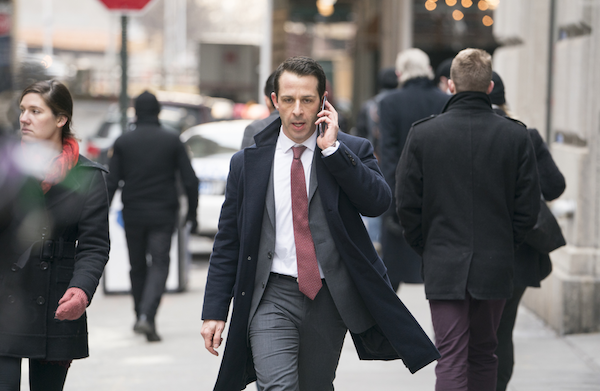 Are you a fan of HBO's Succession? Well you have a chance to win Season One Of Succession courtesy of HBO. The series follows the story of Scottish media magnate Logan Roy (Brian Cox) and how he spent his adult life building his global broadcast and publishing juggernaut… and even as a lion in winter, cadging the slightest margin of control over the empire from him proves a full-time job for ambitious scions Connor (Alan Ruck), Kendall (Jeremy Strong), Roman (Kieran Culkin), and Siobhan (Sarah Snook). Glossy HBO boardroom drama also stars Hiam Abbass, Matthew Macfadyen, Natalie Gold, Nicholas Braun, Peter Friedman, Rob Yang.
The set contains 10 episodes on 3 discs and has some great bonus features. To win a copy of Season One of Succession follow me on Twitter here and tell me your favorite character from the series.
Succession: The Complete First Season is available now via Digital Download and coming to Blu-ray and DVD on November 6. test
All  home  entertainment releases include the exclusive bonus feature, "Anatomy of a Scene," which takes audiences behind the scenes of the series' heart-stopping  season  finale, covering  the  wedding  in  Wales,  along  with  intimate interviews and insights from the cast and crew.  Digital download copies will also include character features introducing
the many players in the Roy family, including Logan, Kendall, Siobhan, Connor and Roman.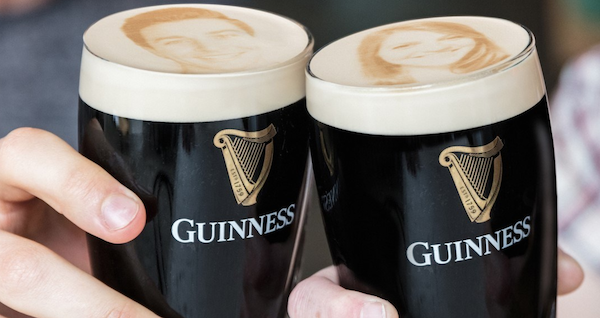 When you are at the Guinness Storehouse in Dublin, your adventure will be even more memorable thanks to the introduction of the Guinness STOUTie, the ultimate way to make your pint your own. Launching on November 1st to mark International Stout Day, a worldwide celebration of the distinctive beer style, visitors to The Guinness Storehouse will be able to experience The STOUTie – a picture-perfect pint featuring your selfie or chosen design on the head of the iconic black and white stout.
The picture-perfect pint: The Guinness Storehouse introduces the Guinness STOUTie
In the true spirit of innovation, The STOUTie pushes boundaries, using technology to add natural malt extract to the top of the Guinness pint to create the chosen design.
Visitors to The Guinness Storehouse will be able to experience The STOUTie – a picture-perfect pint featuring your selfie or chosen design on the head of the iconic black and white stout.
STOUTie at the Storehouse, and set to create ripples of enjoyment across the world."
Exclusively available at The Guinness Storehouse, visitors can purchase The STOUTie for €6.00. For more information and to purchase tickets for The Guinness Storehouse visit www.guinness-storehouse.com.
The Guinness Storehouse tells the story of one of Ireland's most iconic brands, Guinness. Visitors from Ireland and abroad, discover what goes into making each and every pint, learn about the incredible brand history stretching over 250 years, its iconic advertising, as well as a tasting like no other. The experience unfolds across seven floors, including the highlight for many visitors – the famous Gravity Bar, where visitors can enjoy unparalleled panoramic 360⁰ views of Dublin city.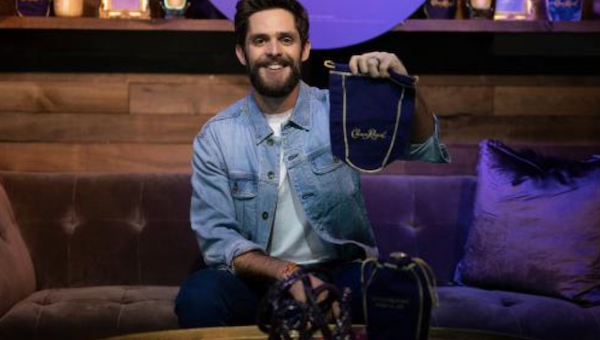 For nearly a decade, Crown Royal has shipped its iconic purple bags filled with essentials to service members overseas. This year, the whisky brand will expand its efforts with The Crown Royal Purple Bag Project, its largest generosity commitment, inspiring people to give generously one bag at a time. Crown Royal is joining forces with country music superstar Thomas Rhett to distribute 1 million care packages to active duty service members and those affected by natural disasters by 2020.
Crown Royal and Thomas Rhett will be hosting the ultimate volunteer takeover in downtown Nashville at the Bridgestone Arena Plaza ahead of the CMAs on Tuesday, November 13, to pack iconic purple bags for active service members overseas leading into the holiday season.
All care packages will include handwritten notes, food and personal care items, and will be donated to Crown Royal's long-time partner Packages from Home, a 501(c)(3) non-profit organization dedicated to serving U.S. troops overseas and homeless or at-risk veterans by providing them with requested morale-boosting care packages. Online Casino Reviews: Best Rated Online Casinos Canada . Online casinos ranked by the unique CasinoRank Tool – Check the top rated casinos!