Lifestyle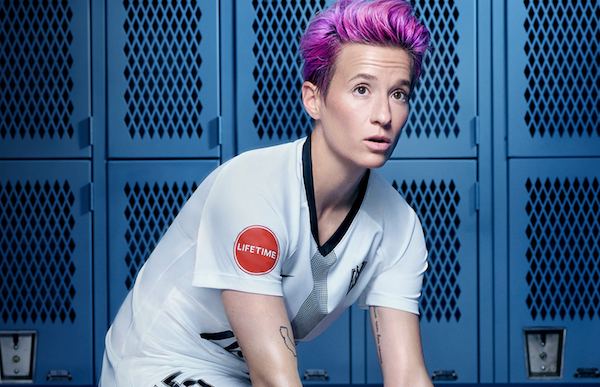 In July, Budweiser called on fans to support the NWSL with the #WontStopWatching movement and soccer supporters showed up in record numbers.
The objective was to raise the volume on the league and its players during the regular season and not just high profile competition moments like the World Cup. Budweiser's not done though, the brand is taking their commitment to the next level by calling on other brands to become future sponsors of the NWSL and showing just how passionate women's soccer fans can be.
In an unprecedented move, the NWSL and Anheuser-Busch's sports marketing team have partnered to leverage their combined connections and resources to expand the NWSL's portfolio of partners and grow the sport of women's soccer.
Bud's "Future Official" campaign will call on businesses to become the next sponsors of the NWSL. The campaign gives fans the power to pre-order future official products of the NWSL even before a sponsor signs on. The Future Official e-commerce site and print, online and video ads starring Megan Rapinoe will facilitate pre-ordering of "Future Official" products from a wide range of available sponsor categories.
The spot, featuring a voice-over by NWSL star Megan Rapinoe, is directed to brands, calling on them to become official sponsors because "the more support the league gets, the more the world will watch. The more the world watches, the closer we get to an equal playing field."