Lifestyle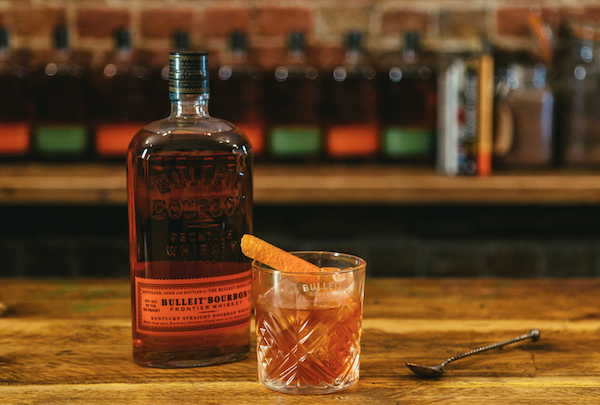 September marks the 12th anniversary of National Bourbon Heritage Month, declared by the US Senate in 2007 to recognize bourbon as America's "Native Spirit." And what better way to celebrate than with one of America's fastest-growing whiskeys in-hand?!
Since its inception in 1987 as one of the highest rye bourbons on the market, Bulleit has been known as the whiskey that broke the mold. Comprised of three different bourbon variants, the Bulleit Frontier Whiskey portfolio is distilled and aged in the Bulleit tradition using a distinctive high rye recipe, which gives them a bold, spicy taste. Most recently, Bulleit Barrel Strength Bourbon won a Double Gold medal and Best Straight Bourbon at the 2018 San Francisco World Spirits Competition. The portfolio includes Bulleit Bourbon, Bulleit Bourbon 10-Year-Old and Bulleit Bourbon Barrel Strength.
Whether you're looking for something neat to sip on slowly or something to mix up to create the perfect Old Fashioned, the award-winning Bulleit portfolio has something for everyone.
Frontier Old Fashioned
Ingredients:
1.25 oz. Bulleit Bourbon
2 bar spoons simple syrup
3 dashes Angostura bitters
1 orange peel
Instructions:
Add two bar spoons of simple syrup, three dashes of bitters and Bulleit Bourbon to a large rocks glass. Add ice. Stir gently until the level of the ice and liquid equalize. Zest an orange peel over the glass then add the peel to the drink as a garnish.
Bulleit BLT
Ingredients:
1.25 oz. Bulleit Bourbon
4 oz. tonic water
Lemon wedge
Instructions:
Serve on the rocks, in a rocks glass. Garnish with a lemon wedge.