Lifestyle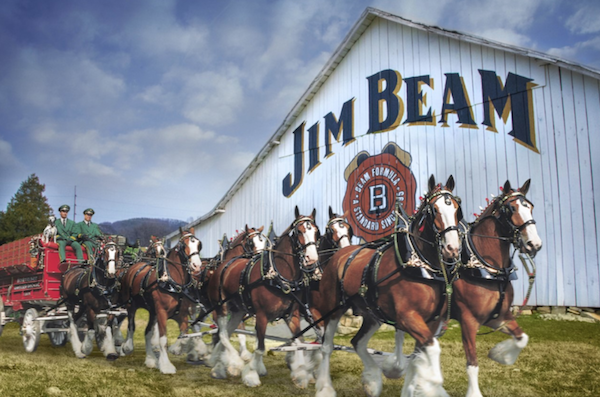 What happens when two iconic franchises team up? You need to tell everyone you know about it. Budweiser and Jim Beam recently announced a new marketing partnership. The partnership will be two-fold, including a cross-merchandising program that will launch this Spring and a new collaborative beer launching in the fall in celebration of the 85th anniversary of the repeal of Prohibition.
The two brands will begin appearing together at bars and retail venues across the country. Inspired by the "beer and a bourbon shot" occasion, the new on- premise cross-merchandising program will feature Budweiser and Jim Beam bourbon together for the perfect pairing.
"We are very excited about this partnership not only because both brands share common history but also an obsession for quality and a decade's long connection to America," said Ricardo Marques, Vice President of marketing for Budweiser. "This is a truly unique partnership and innovation that will surely drive excitement with our drinkers."
"This partnership feels especially natural given our brands' common values and the pivotal roles they've both played in American history," said Rob Mason, Vice President of marketing for Jim Beam. "Our family distillers have produced 'America's Native Spirit' since 1795, using traditions and techniques passed down through the generations. This is another exciting milestone in Jim Beam's history."
In September, Budweiser's brewmasters and Jim Beam's seventh generation Master Distiller Fred Noe will celebrate the upcoming 85th anniversary of the Repeal of Prohibition with the unveil of a new limited-edition collaborative brew called "Budweiser Reserve Copper Lager." The Copper Lager is brewed with two-row barley and aged on Jim Beam bourbon staves. We at MANjr can't wait for September!