Lifestyle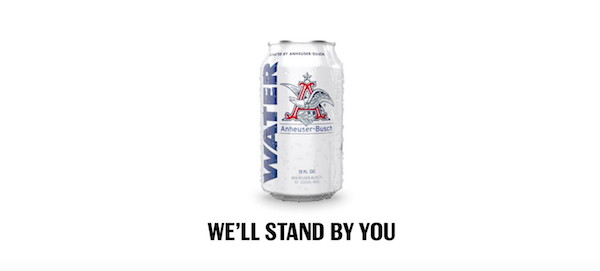 There is going to be an emotional ad this Sunday. Budweiser, no stranger to the Super Bowl stage, is proud to turn the spotlight on its employees, who together over the past 30 years have helped provide over 79 million cans of clean drinking water in response to natural disasters as part of the Anheuser-Busch emergency water program.
Set to Skylar Grey's rendition of the iconic song "Stand by Me," custom recorded and performed just for Budweiser, the commercial takes viewers into Budweiser's Cartersville, Georgia brewery (home of the emergency water program) and features Kevin Fahrenkrog, General Manager of the brewery and an Anheuser-Busch employee for nearly 30 years.
On the heels of the 30th anniversary of the company's emergency water program, Anheuser-Busch is also announcing a long term commitment for natural disaster relief by adding its Ft. Collins, Colorado brewery to the emergency water program by the end of the year. Adding a second brewery to can and deliver safe, drinking water will increase the speed of response when natural disasters hit.