Lifestyle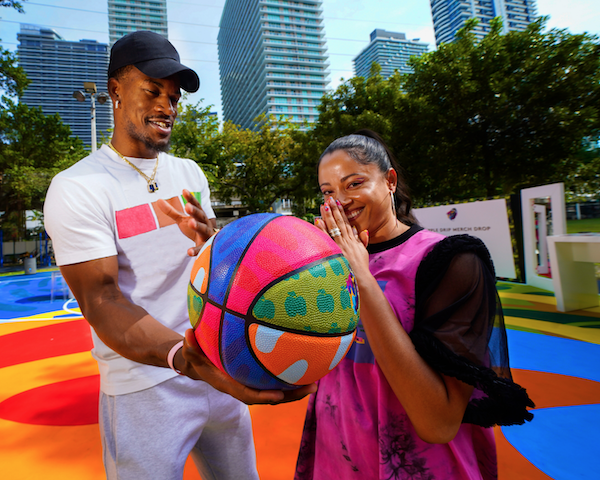 Last week, Crown Royal Regal Apple teamed up with four-time NBA All Star Jimmy Butler Miami native and multimedia artist D'ana of COVL to unveil THE ROYAL COURT in Miami during Art Week.
Through The Royal Court, which was designed by D'ana of COVL, Crown Royal Regal Apple refurbished a beloved neighborhood basketball court in Miami and turned it into a remarkable piece of art that the whole community will enjoy. In addition to refurbishing Southside Park basketball court, there were merch giveaways and activations that bridge together the intersections of art, culture, and basketball while inspiring a fresh new wave of creativity and inspiration for Miami's residents.

Crown Royal Regal Apple and Jimmy Butler were natural partners, both with a deep respect for crisp culture, creativity, and creators. Neither ascribes to the typical stereotypes of what athletes or whiskey brands should be, and instead brought to life a shared vision of inclusion that gives back to the city of Miami.
While other brands come to Miami Art Week for one weekend, Crown Royal Regal Apple wanted to partner with Jimmy Butler to focus attention on creating experiences, products and opportunities that continue to give back to Miami's New Royalty – artists, athletes, creators and leaders – and Miami at-large long after the weekend ends.