Lifestyle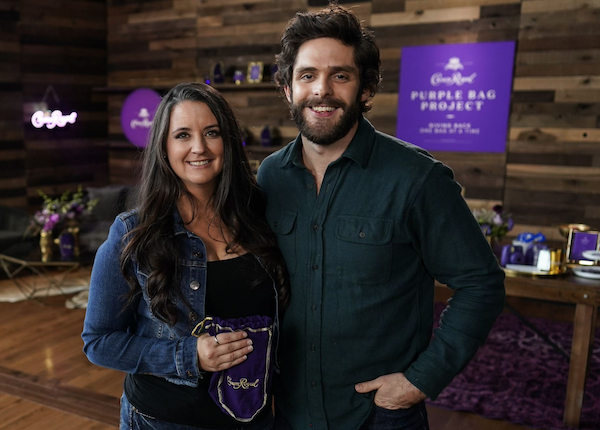 I really love how Crown Royal look to help out our men and women in the military. Last year, Crown Royal expanded their generosity efforts and launched The Crown Royal Purple Bag Project with country music superstar Thomas Rhett, an effort to pack 1 million care packages by the end of 2020 for active-duty service members serving overseas.
Crown Royal was back this year at The 53rd Annual CMA Awards with Thomas Rhett to give Veteran and singer-songwriter Jerri the surprise of a lifetime. Jerri thought she was in Nashville to help support The Crown Royal Purple Bag Project, but little did she know that the brand and Thomas Rhett had more plans in store: an invite to country music's biggest night! Jerri also took the stage last night with co-host Reba to encourage fans 21+ to help Crown Royal reach its 1 million packed bag goal.
You can support The Crown Royal Purple Bag Project as we head into the most generous time of the year. Fans 21+ can text PURPLEBAG to 50155 and follow Crown Royal on Twitter for more details.