David Copperfield Interview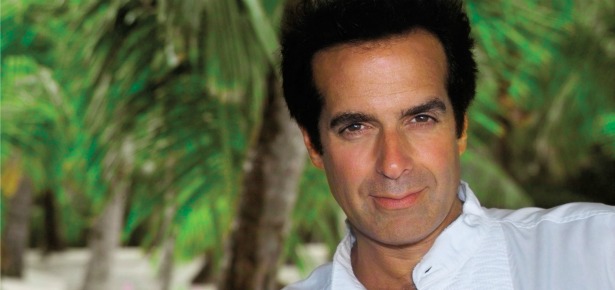 David Copperfield is the most celebrated magician/illusionist/entertainer guy of our generation. He's had a career that's spanned nearly four decades. Copperfield started doing magic at the age of 10. At age 12, he was the youngest person ever to be admitted in the Society of American Magicians. From 1977 to 2001, Copperfield hosted 20 different TV specials. These specials earned 21 Emmy Awards out of 38 nominations. Copperfield has disappeared everything from a Ferrari, to a Learjet and even the Statue of Liberty. One thing that hasn't disappeared, though, is Copperfield's ability to make bank.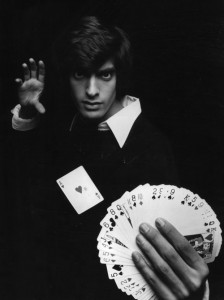 Forbes has dubbed Copperfield the most commercially successful magician of all time. His shows have grossed more than $3 billion, which, by the way, is the highest gross of any solo entertainer in history. Yeah, no big deal. Throughout the 2000s, Copperfield appeared frequently on the Forbes Celebrity 100 List. Dude was paid $60 million is 2001, $55 million in 2003, $57 million in both 2004 and 2005 and he took in $30 million in 2009. Oh, and he still performs more than 600 shows per year at the MGM Grand.
So what does a guy do with that kind of scratch? Well, attracting French and German supermodels isn't a bad start. But how about investing in a nice vacation home? Some place where you can get away from it all when you're not performing non-stop throughout the year.
Well a simple vacation home wouldn't be David Copperfield's style. Instead, Copperfield purchased an entire chain of 11 islands in the Bahamas. Mucha Cay is Copperfield's home away from Vegas. Dubbed the islands of Copperfield Bay, this is the type of place where the co-founder of Google wants to get married (Sergey Brin in 2007). Mucha Cay is a 700-acre stretch of sugar sand, lush green paradise. The 11 private islands are located about 85 miles from Nassau, Bahamas. There's a private airstrip that shuttles posh visitors in where there are accommodations available in five extra-luxurious guest houses. The rates aren't cheap though, my friend. We're talking $37,500 a day for up to 12 persons with a four-night minimum.
But hey, you don't have to be on the Forbes Celebrity 100 List to visit the Bahamas. It's actually a pretty easy spot to get to. The Ministry of Tourism needed an ambassador to promote travel to the Bahamas, and David Copperfield was a solid choice. In the interview below, I chat with Copperfield about his career, keeping his act fresh and the rejuvenating properties of traveling to the Caribbean in general and Bahamas in particular.
Related Posts
| | | |
| --- | --- | --- |
| | Print article | This entry was posted by Chris Stout on May 10, 2013 at 11:57 am, and is filed under Lifestyle. Follow any responses to this post through RSS 2.0. Both comments and pings are currently closed. |
Comments are closed.