Cambridge Audio Minx Go Wireless Bluetooth Speaker Review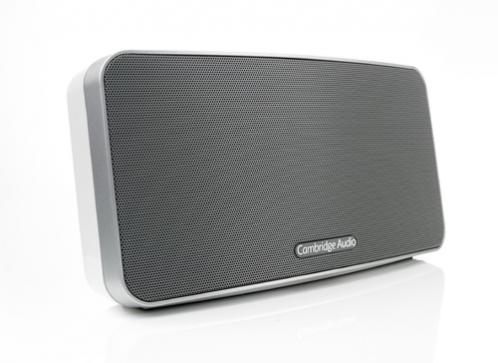 It's hard to imagine, life before Bluetooth wireless speakers became so commonplace. Outside of a boombox that could play cassettes or provide portable radio tunes, most people my age grew up listening to immoveable music stations. Sure, the Discman was a big deal and we were all very happy when we could listen to CDs on the go or even in the car (with the help of a cassette tape converter thing). But now everything's different. Now you can pack gigabytes of tunes on your phone and carry a pretty impressive library with you wherever you go.
But what happens when you want to bump the tunes you have on something outside of headphones? That's when you need a wireless speaker solution. And there are tons of options to choose from.
You can go affordable and keep things under $40. You may save on money and size, but you get what you pay for with these. You can skip to the next tier and keep things under a bill. You'll be looking at a larger unit with better sound quality, but if you're an audiophile of any sort, you're going to want something better than tinny sounds and weak bass lines.
Enter Cambridge Audio and their Minx Go Wireless Bluetooth Speaker. This thing costs about $150, but man, it is solid. It feels like an old school stereo system, but it's completely mobile. The lows thump. The highs are crisp. The unit isn't that large, but it truly provides room-filling sound. You place this thing in a large living room and you can cover every corner with tunes. Want to jam out in the shower? This thing will turn your bathroom into a club with the push of a button.
And 18 hours of battery life? That's pretty sweet, right there. One charge and you can have this thing fueling a party for an entire weekend. And unlike other Bluetooth wireless speaker options, this thing actually looks nice. It's not a big cube or some other clunky/awkward shape. It's got clean, curvilinear lines and a modern feel. Sure, the whole thing is portable and that's the point and all, but the Minx Go can live comfortably on a mantle or other living room space and it won't look goofy.
The unit is super easy to pair with all types of devices. You can stream Internet radio or tunes from your iPhone, Android, laptop, tablet or any other Bluetooth-enabled device. It's a one-button-touch setup process. Couldn't be more simple.
Attractive, well-constructed with amazing battery life and unparalleled sound quality, the Minx Go delivers big, quality sound in a compact, easily portable package. Pass on the cheapo wireless speaker options. Drop the $150 and pick up the Minx Go.
Related Posts
| | | |
| --- | --- | --- |
| | Print article | This entry was posted by Chris Stout on March 19, 2014 at 10:09 am, and is filed under Lifestyle. Follow any responses to this post through RSS 2.0. Both comments and pings are currently closed. |
Comments are closed.