Give the Gift of #WirelessYourWay with Net10 Wireless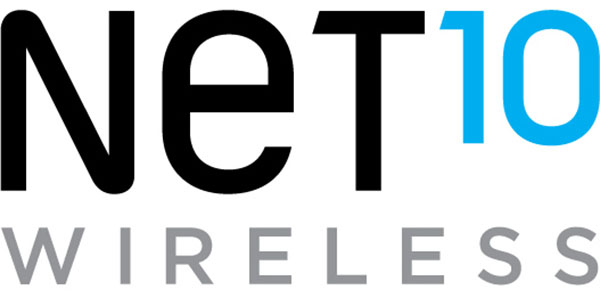 Signing up for wireless services sucks. It's like you're an elite football player in the days before free agency. The players union just isn't organized yet. You can't trust your agent. You're stuck with the team that drafted you (or you know, maybe you signed with them early in your career and now you're stuck). You can't test the waters and bring your talents elsewhere. And then there's that damn contract. It just binds you in ways you can't even understand or collective bargain against.
But it doesn't have to be this way. What if you're mobile provider functioned more like a restaurant and less like a tyrannical professional sports team owner? What if you could pick and choose your own plans, change it all up whenever you want and achieve all this flexibility without a contract?
This is how Net10 Wireless is trying to do business. It's a smart approach to shake up the outdated service relationship that exists between wireless providers and their customers.
I used to sell cell phones back in college. I was terrible at it. Things were just so convoluted and confusing back then. The 2000s just got started and cell phone technology and service plans were totally ridiculous. You name it, things were silly. Imagine paying ten cents a text (and that's after using just a number pad to string along individual letters into words). Or how about local roaming charges? That's LOCAL roaming charges. God forbid you're on the freeway and you ping a cell tower the next town over. Yep, that'll be extra. Want to make an out of state call? Well you better make sure you do it from the hours of 5-10pm on weeknights only.
We've come a long way since those dark, early years of mobile, but there's still work to be done. There are still some outmoded practices that need to be done away with. We all know at least one person who's gotten burned with a crazy bill or some contract-busting stomach punch from a major wireless provider. Net10 Wireless is trying to simplify this stuff.
Net10 Wireless gives you two starting points. Show up with your own phone or buy a new Android phone from them. These guys partner up with the nation's top four carriers so you get a familiar level of coverage across the country. Then you pick a plan. If you want to change your phone or plan at a future date, you can do it without any silly penalties.
You got options on the plans. You can go with a) unlimited talk, text and/or data, b) unlimited international long distance, c) 30-day plans, d) pay-as-you-go plans.  Option A ranges from $35-$75 a month. Option B comes in at $65 a month. Option C ranges from 200 minutes/month for $15 up to 1000 minutes/month for $25. Option D has longer carry over periods and ranges from 200 minutes for $20 to 1500 minutes for $100 that's good for 180 days.
So yea, you got choices. It may seem a bit complicated at first, and sure there's some obvious fine print and whatnot, but those prices are cheap, man. If you're worried about data usage, most phones allow you to set limits and alerts on this sort of stuff.
If you're shopping for someone who needs a new plan, this is worth testing out. If you find yourself in-between mobile providers, check these guys out. If you ever consider getting a second line, this is definitely a smart option.
Mobile phones aren't magic anymore. Phones got smarter. It's about time that phone plans got smarter, too.
Related Posts
| | | |
| --- | --- | --- |
| | Print article | This entry was posted by Chris Stout on December 23, 2014 at 11:50 am, and is filed under Lifestyle. Follow any responses to this post through RSS 2.0. Both comments and pings are currently closed. |
Comments are closed.