The Valvoline Reinvention Project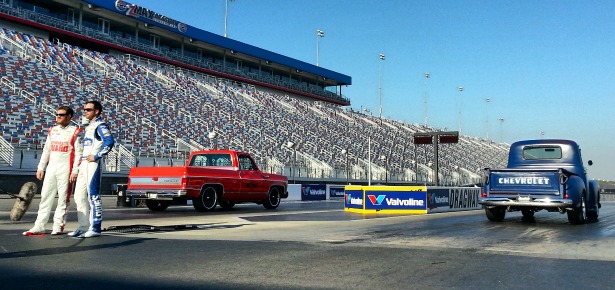 Back in the spring, our friends from Valvoline hooked us up with an amazing trip as part of their Reinvention Project campaign. The Reinvention Project celebrated Vavloline's 140th anniversary and the official partnership of the company that invented motor oil and Hendrick Motorsports, the Rick Hendrick-led four-car auto racing team responsible for winning the last five Sprint Cup races. It was a unique competition that pitted Jimmie Johnson and Dale Earnhardt Jr. in a head-to-head battle to restore two classic trucks (with the help and resources of the full Hedrick Motorsports team) and clash these modified monsters in a series of exciting challenges.
Fans were encouraged to follow all the restoration action, vote on their favorite ride and even build their own custom truck at ReinventionProject.com. Footage of the restoration and subsequent competition can also be viewed at the official site.
Jimmie started off with a '55 Chevy truck and Junior rolled with a C10 from his birth year, 1974. Each truck was modified with an LS3 Corvette V-8 engine and a 4L60 transmission with a limited-slip rear differential. The suspension of each ride was also modified to improve overall handling.
I got an inside look at the Valvoline Reinvention Project when I visited Charlotte in the spring. Before the media trip, Valvoline sent out a survey asking what my level of expertise was when it came to overall car handiness. I answered honestly. On a scale of 1 to 10, I'm about a zero when it comes to overall auto mechanic know-how.
I mean, I know how to change a tire and check my oil. I'm not an animal. But I'm by no means an all-star mechanic either. I've never changed my own oil. Never really repaired my own car. I know enough to know I don't know nearly enough to fix things myself. So yea, in short, when it comes to cars, I basically have no idea what I'm doing.
But that was the old me. That was before I represented #TeamJimmie in an engine building competition that was held at the Hendrick Motorsports Headquarters in Charlotte, North Carolina. Not only did I get to rebuild a NASCAR engine, I also got to see these two sweetly restored rides up close and personal (complete with a #TeamJimmie ride along) and watch as Jimmie and Dale battled through a series of burnouts, drag races and autocross runs. Check out the video:
These two trucks were absolutely gorgeous, and they weren't just build for show. I was partial to Jimmie's '55 Chevy, but then again, I had to represent #TeamJimmie, so maybe I was a bit biased. There was just something to the voluptuous, curvilinear lines on that truck. Just timeless appeal all around. Check the photos of these shiny, well-restored, suped-up beasts below. They're pretty.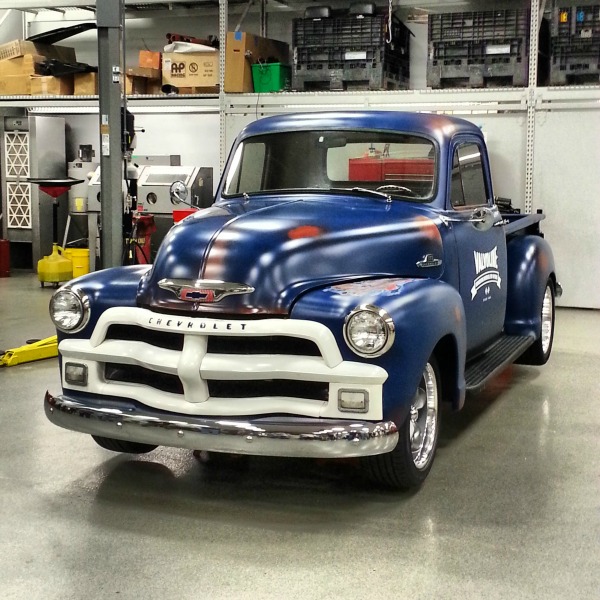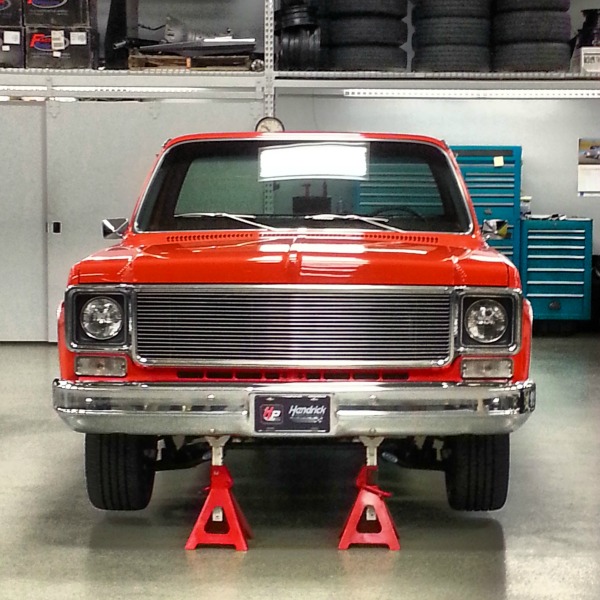 One of the major highlights of the trip was a tour of Rick Hendrick's private car collection. I've never seen so many gorgeous cars in my life. Wall to wall Corvettes. Muscle cars from every conceivable era. It was borderline obscene. I don't know how the man could possibly keep track of all the cars in the collection. Every one of them restored to flawless condition, too. They need to include a box of Kleenex on the tour, because the site of that many amazing cars in one spot is enough to make any grown man cry.
So yea, I'm pretty much qualified to be an official NASCAR pit crew member at this stage. Haven't gotten any calls so far, but I'm ready if need be. Who knows, I may even change my own oil soon. I'll be putting in some Valvoline NextGen in my ride either way!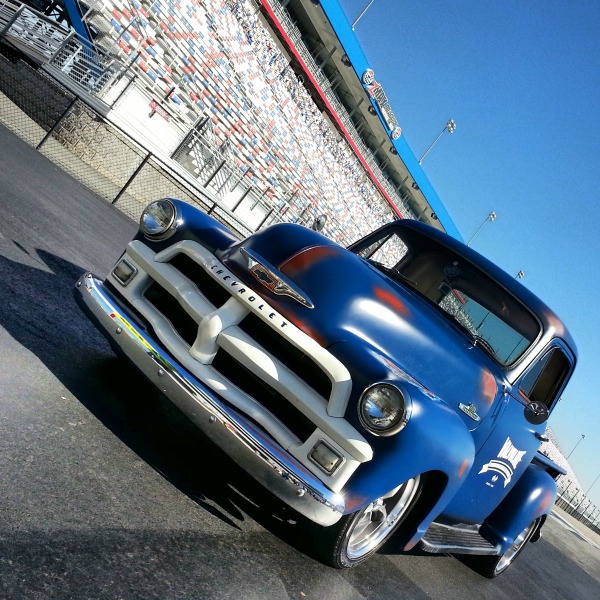 Related Posts
| | | |
| --- | --- | --- |
| | Print article | This entry was posted by Chris Stout on June 17, 2014 at 8:08 am, and is filed under Lifestyle. Follow any responses to this post through RSS 2.0. Both comments and pings are currently closed. |
Comments are closed.