Chris Stout
Posts by Chris Stout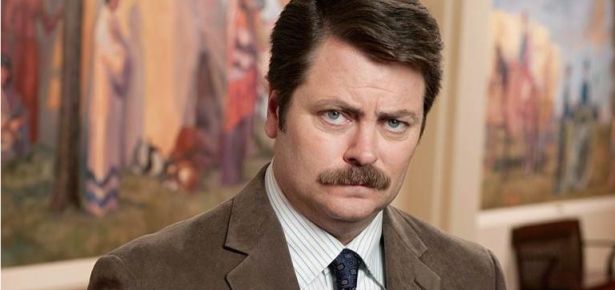 Nick Offerman, who plays salty department head Ron Swanson on NBC's Parks and Recreation, knows a thing or two about awesome facial hair. His character's signature stache is Selekesque. Really, it's that impressive.
Now Offerman is putting that impressive facial hair to work for a good cause. Offerman recently teamed up with Budweiser for the"Grow One. Save a Million." campaign. The campaign asks guys to hold off on shaving for 10 days leading up to World Environment Day on June 5.
On average, dudes waste an estimated five gallons of water with each shaving session. By asking guys to grow out their beards and staches, Budweiser hopes to save 1 million gallons of water.
We got to chat with Nick about the campaign, his Chicago theater roots, beards vs. staches and woodworking. We also asked Nick who gets more laughs at home, him or his wife, the always funny Megan Mullally from Will & Grace and Party Down. Here's the full interview:
To learn more about the Budweiser "Grow One. Save a Million." campaign, check out Budweiser's Facebook page.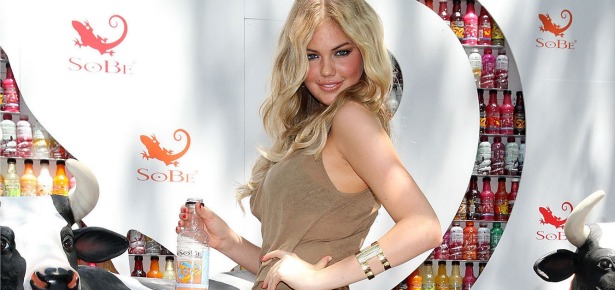 Kate Upton needs no introduction. She's the 2011 Sports Illustrated Swimsuit Rookie of the Year and she can do a damn good Dougie. Last week, Upton was in New York for a #TryEverything SoBe event at Madison Square Park. While other celebs like Hillary Duff, Jessica Szohr and Bernie Williams were trying out new things like mango melon bowling, fuji apple pitching and green tea putt-putt, Upton challenged two fans to see who could milk SoBe Orange Cream from a fake cow the fastest.
We had a chance to speak with Upton while she was at the event. We talked about her fake cow milking prowess, modeling career and what it's like to be ridiculously good looking. Check it out:
To see more Try Everything adventures, visit SoBe.com or check out #TryEverything @sobeworld.
The production value is just off the charts…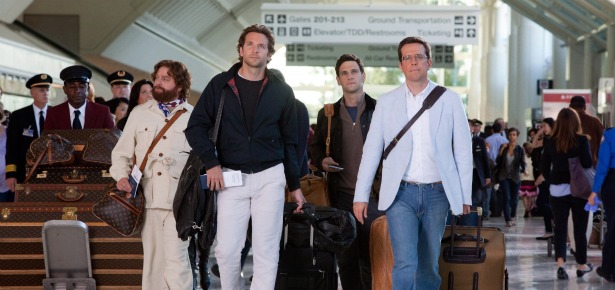 The fine folks at Axe invited the MANjr team to the Hangover 2 premiere at the Chinese Theater in Hollywood on Thursday. Traffic getting there was absolute madness and Hollywood Blvd was closed off for an elaborate red carpet setup. Screaming fans lined the streets before, during and after the movie. A bunch of people even stuck around to check out celebs leaving the after party.
It goes without saying that the first Hangover film was incredible. Going into the sequel, I had my doubts that the magic of the first movie could be repeated. I mean, I get that they're in Bangkok this time, but could the second film be as explosively funny as the first without a wholesale rehash of all the same elements?
Without a doubt, Hangover 2 leaned heavily on the formula of the first movie, but it still held its own as an outrageous, gut-buster. So many elements were repeated, but you just had to allow it. You just had to roll with it and just have a good time.
The premise of the movie is that Stu's getting married in Thailand, so the guys fly out for his big day. Couple days before the wedding, one beer turns into so much more, and after a time-lapse shot accelerates the clock, we pick back up with the same drunken haze memory loss that served as the starting point for the last film. The Wolfpack is left with a lot of questions, and they have to piece together the events from the previous night in order to get their shit together and make it back to the wedding on time.
It sounds all too familiar, to be sure, but it was still a fun ride. Todd Phillips made another gorgeous movie that combined sweet cinematic shots, great music, just enough action and extra-bizarre details from a risky, ridiculous and elaborate night out.
Ed Helms is still stressed, Bradley Cooper's still the instigator, Justin Bartha's still underdeveloped and Zach Galifianakis steals most of the scenes (again). Add in some Ken Jeong, Paul Giamatti, Jamie Chung and a quick dose of Tyson, and you got a well-rounded cast that can re-live familiar glory without slipping into tired staleness.
Hangover 2 succeeded for all the same reasons that the first one did. It keeps you engaged and hits you with constant doses of ludicrous laughs. It's well paced, well cast and well put together.  If you're looking for surprises, you won't find any. But if you loved the first film, why not go for round two?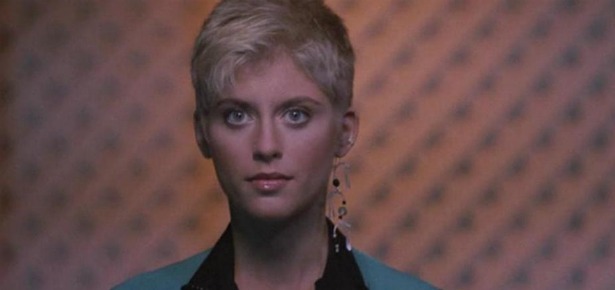 Some movies just don't get enough love. The 1985 classic Slater sibling film The Legend of Billie Jean is one of those movies. It was on TV all the time back in the day, but for some reason, after about the mid-90s or so, the film dropped off the face of the Earth. You can't get it on Netflix. You can't watch it instantly or and it's not available on DVD. It's never on random cable television either.
All that changed when I caught The Legend of Billie Jean on the Sony Movie Channel. When I saw it was coming up on TV, I DVR'd as fast as I would an episode of Hard Knocks. I mean this is a true cult classic. It had big stars, a big soundtrack and big expectations. The film turned out to be kind of a flop, grossing only $3.5 million at the box office, but it's still pretty friggin' entertaining. More than 25 years later, it's still fun to watch. If you don't believe me, here are 10 reasons why you should watch this amazing movie.
10. That Dude From Top Gun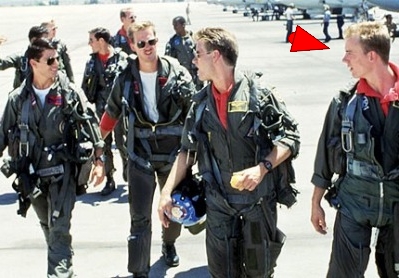 Barry Tubb, who plays bully tough guy Hubie in the film, was Wolfman in Top Gun. Yea, Wolfman's in it. Nuff said.
9. Peter Coyote's Hair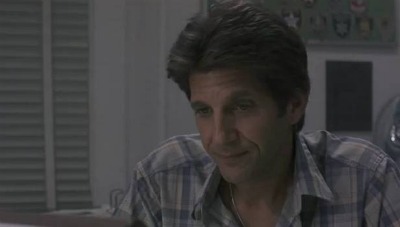 I mean look at that thing. You know how much Aqua Net it takes to make your 'do look that fantastic? Coyote was working with a proper pompadour throughout the whole film.
8. GI Joe Walkie Talkies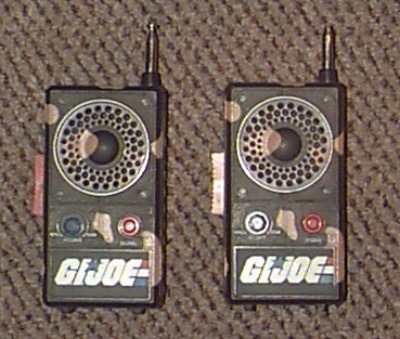 When Billie Jean and her crew raided the mall and dropped IOUs, they stocked up on some pretty nifty GI Joe walkie talkies. When they needed to communicate with each other, they didn't post Facebook status updates, tweet or send text messages. They did it the old fashion way with two-way walkies that they shoplifted from a toy store. That was high-tech gangsta back in 1985.
7. That Guy From Back to School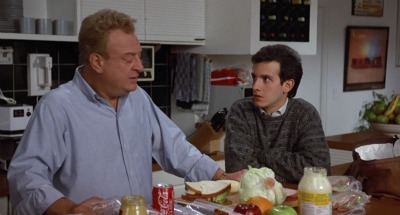 Keith Gordon (Rodney Dangerfield's lovable swim team son Jason Mellon from Back to School) plays Lloyd in The Legend of Billie Jean. Lloyd just gets it. He's an amateur filmmaker who's into old movies and making big statements. He knows how hot Helen Slater is, so he volunteers to be a hostage in order to support her rebellion against the establishment. Gordon gave up acting in the 90s and started a career as a director. Fun fact: He's got nine Dexter episodes on his directorial resume.
6. That Sweet, Sweet Scooter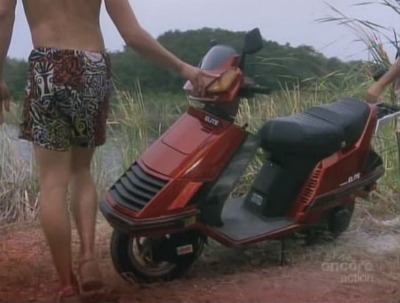 When Hubie and his band of thugs messed up Christian Slater's red scooter, it set off a series of events that led to Billie Jean becoming a legend. When you look at that sleek red machine, it's hard to imagine that anyone would want to do harm to that Honda. But hey, it's nothing that $608 worth of repairs can't fix.
5. Live Action Southern Lisa Simpson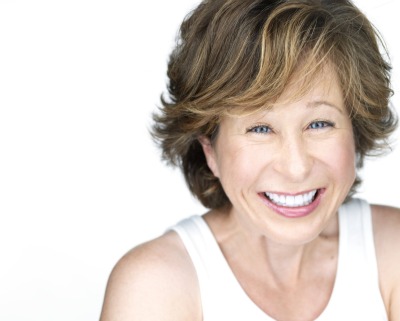 Yeardley Smith doesn't have that many live acting highlights (City Slickers, As Good As It Gets, Herman's Head, etc.), but that doesn't mean this actress with the squeaky kid voice is hurtin' for cash. Smith has been providing the voice of Lisa Simpson for more than two decades, and she gets paid handsomely for it. Hearing that Lisa Simpson voice with a bad southern accent and being able to put a face to the voice was kinda entertaining.
4. Fair Is Fair!
If there's a better catchphrase to come out of an outlaw youth film in the 80s, I haven't encountered it. Billie Jean's rally cry with the two fists in the air resonated with young people all across Texas. It's enough to make someone want to chop off all their hair. At one point, the catchphrase was going to be the title of the movie, but it wasn't meant to be. $608 for the scooter your son trashed. Fair is fair!
3. Christian Slater's Debut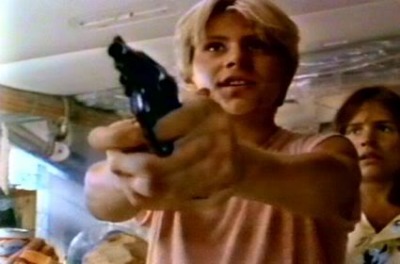 The Legend of Billie Jean is the film that introduced Christian Slater to the world. Sure his sister got all the attention, but you could tell her young, blond punk of a brother Binx was gonna grow up to be somebody special. Like Kuffs and Pump Up the Volume special. In those films, Christian Slater racked up more talking-directly-to-the-camera time than Zack Morris in Saved by the Bell.
2. Invincible by Pat Benatar
Nothing gets you properly fired up like a potent Pat Benatar track. The song "Invincible" was created specifically for this movie, and it's a powerful, powerful tune. The song fit the film so well. It hit on all the right themes: rebellious youth, standing up for what you believe in, an inflated sense of self-importance and so on. It's the perfect musical accompaniment to the "fair is fair!" rally cry. It should be noted though that Benatar wasn't a big fan of the film. According to IMDB trivia, before Benatar performs the song at her concerts she likes to say, "this is from the worst movie ever made." Harsh, Pat. Harsh.
1. Helen Slater Before the Haircut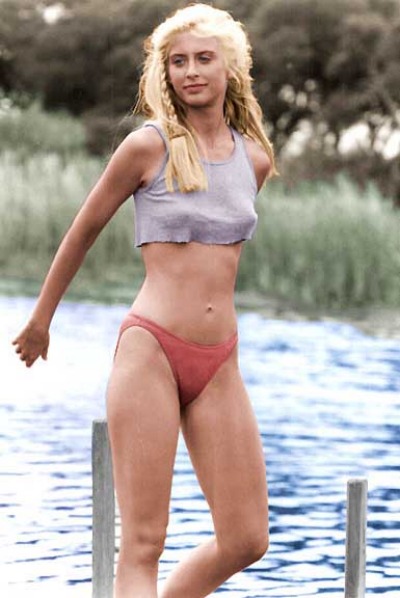 Gaddamn, Helen Slater was crazy hot in this movie. It's the kinda hotness that defines an era: jean jackets, unnecessary hair braids, ridiculous one-sided dangly earrings and bright, high-cut bikini panties. Sure her hotness plummeted when she chopped off her hair, put on the weight lifting gloves and that ridiculous zipper vest top. But even with her martyred, Joan of Arc makeover, you could still tell that Helen Slater was the pinnacle of 80s attractiveness. Supergirl has nothing on the heroic, principled, low-income Corpus Christi values of Bille Jean. It's Helen Slater's finest moment.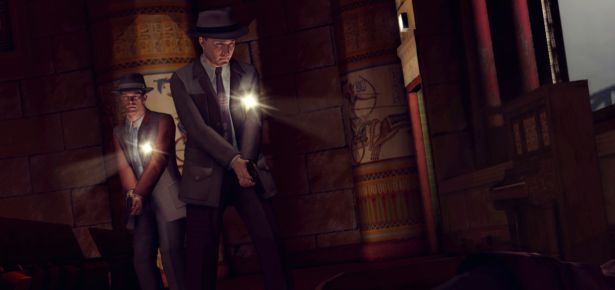 The latest video game release from the fine folks at RockStar hits the shelves this week. LA Noire is throwback to the film noir flavor of 1940s and 50s murder mystery crime films. It was the first video game to be shown at the Tribeca Film Festival, and it promises to be a slick addition to the list of solid RockStar favorites.
LA Noire takes place in 1947 Los Angeles. The action follows Cole Phelps, a World War 2 hero and aspiring young officer in the LAPD. Playing as Phelps, you rise up through the ranks of the department, partnering up with different players as you go from patrol man to traffic detective to homicide, vice and eventually end up solving cases as an arson investigator.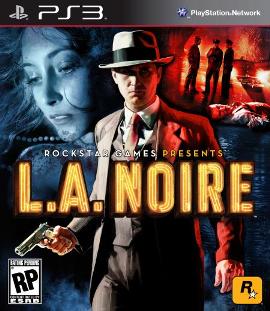 The game combines elements of murder mystery intrigue, general crime solving, gun battles, foot chases, car chases and independent side investigations that you can pick up from dispatch. If the game looks half as good as it sounds and plays anything like Grand Theft or Red Dead, it's gonna be sweet.
You can purchase the game on Tuesday, May 17 or you can pre-order from GameStop and get some extra goodies and a chance to win $30,000 or thousands of LA Noire prizes.  Anyone who pre-orders LA Noire from GameStop gets exclusive access to "The Naked City" Vice Case and The Badge Pursuit Challenge. With the Badge Pursuit sweepstakes, customers follow a trail of badges that lead them to different sites on the web that GameStop appreciates. The goal is to locate each hidden badge on these websites, and click to move on to the next challenge. Badges can either be displayed images or embedded links, so you have to look carefully.
During the Badge Pursuit sweepstakes, you'll come across exclusive LA Noire content. After your search is complete, you can enter to win a grand prize of $30K, a first place LA Noire prize pack or second place prizes that give you access to tons of downloadable content.
Get in on the sweepstakes before Tuesday, and be sure to check out the game!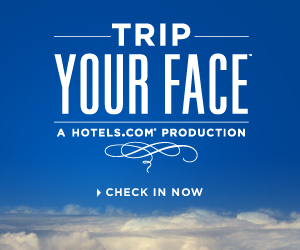 Last week, Hotels.com launched a new site called TripYourFace.com. The site let's you upload photos of yourself and up to three friends and these photos are then insertedfro on the bodies of live actors in hotel scenes in Paris, Vegas and New York. It's like a goofy Photoshop face-swap with an HD video insertion bonus.
Here's how it works. You pick a destination, hit the hotel lobby and select how many guests are checking in. Then you upload front-facing, symmetrical photos and tag them with a name. After adjusting the photo to fit a face frame (and adjusting color and tone as well), your photos are integrated into video scenes. You can upload photos on your computer or pull photos on Facebook.
The videos feature Vanilla Ice and Dennis Rodman in different party-vibe scenarios. You can share the videos with your friends by posting them to Twitter, Facebook or just sharing a URL. Here are some of the video scenes you can splice yourself into:

Traveling can be a big hassle for anyone, especially if you have crappy luggage. Making a solid, long term investment in travel bags usually isn't a top priority for most folks. I mean, how often do you travel anyway? You can probably get by with the $20 rolling suitcase you picked up at Ross, right?
Well the thing is, crappy travel bags don't reveal themselves right away. You'll be on like three or four trips before disaster strikes. But when your cheap bag goes, it goes bad quick. A busted wheel. A broken zipper. It could be a simple, how-the-hell-did-that happen rip, but before the end of your trip, you'll be cursing the fact that you took such a low budget approach to your travel needs.
We've all been there. So when Ogio offered to send us a travel bag for review, we accepted gladly. I've had some pretty sorry luggage in my day, so I was curious to see what these guys had to offer. Ogio sent us one of their Layover travel bags, and we tested the thing out.
The first thing you notice is that the bag looks like it'd be in the closet of a BMX biker or professional Moto racer or something. There's a reason for this. Here's what Mark Kuryak, Vice President Global Action/Performance/Sport had to say:
"OGIO's designs are inspired from the various sports that we actively participate. We seek the input of our athletes so that can design uniquely styled collections that are both rugged and intelligently designed with features that help them in their lifestyle. The layover is a prime example. While it is part of our travel collection," Kuryak said, "the styling of this bag comes from our roots in Moto."
We looked up this connection. It turns out that Ogio produced a motocross film called Global Addiction in 2002 that featured some of the biggest names in freestyle MX like Travis Pastrana, who continues to work with the brand. Ogio produces high performance bag gear for a variety of uses. When designing these gear bags, the company gets a ton of input from top athletes in moto, BMX, skate, snow and surf.
"Most of all our bag features and unique styling comes from our top athlete input," Kuryak said. "They use OGIO products on daily basis thru toughest conditions which is our best testing ground for superior quality and inspiration for new features and designs."
That input is evident when you put the Layover bag to the test. The thing just looks rugged and sporty, and those wheels aren't going to crap out on you while you're running through the airport.
"The lines are fast and unique," Kuryak explained. "The materials that we use are tough to stand up to the most grueling conditions, the sled and wheel system is a reflection of the SLED system of our acclaimed 9800 Moto Gear bag. And the organization compartments allow our athletes to stay in control of their travels while they are on the road."
That SLED system is legit. The Layover bag has these gliding, urethane wheels that rest on a heavy duty chassis. It doesn't matter what kind of terrain you need to drag this thing through, those wheels can power through anything.
"The SLED technology feature is on many of our top selling gear bags came right from our athletes," Kurayk told us. "They wanted the most durable/heavy duty wheeled bag that would survive all rider conditions – practice, race day, and travel."
That's the main take away from this Ogio operation. They design their gear for extreme use, but it's the everyday utility and surefire functionality that appeals to average consumers.
When asked about other athlete-inspired features, Kurayk mentioned all the compartments the bag has. These "intelligently designed compartments" were crafted for "organization of all gear – from helmets, gloves, goggles, lenses, apparel, and now neck brace compartments for easy access," Kuryak said.
"Each pocket is specialized to protect their valuable equipment."
So in addition to the sleek styling, you get extreme usability and convenient storage features. Not bad for a bag that retails for $189.99. You probably won't need to pack for the X Games or some other extreme sports event, but if your bag can handle the needs of top extreme athletes, it's going to work just fine for your weekend trip to Vegas.