Chris Stout
Posts by Chris Stout

In the beginning of September, Pepsi MAX announced the final fan-selected roster of the Field of Dreams Team. The team was selected out of a field of 36 living baseball legends, a list that included 20 Hall of Famers, 20 MVPs, 15 Cy Young Award winners and 32 world champions. Here is the final roster that baseball fans came up with: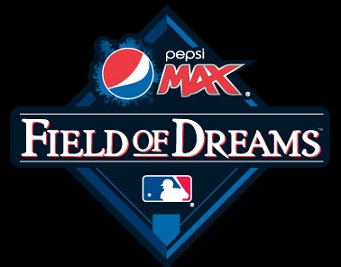 Starting Pitcher – Randy Johnson
Catcher – Johnny Bench
First Baseman – Frank Thomas
Second Baseman – Rod Carew
Third Baseman – Mike Schmidt
Shortstop – Cal Ripken, Jr.
Outfielders – Ken Griffey, Jr., Tony Gwynn and Reggie Jackson
Relief Pitcher – Dennis Eckersley
Designated Hitter – Edgar Martinez
Not a bad squad. I certainly wouldn't want to go up against a lineup like that, but one lucky fan is going to win the chance to put together a team of friends and go head-to-head against these legends. Pepsi MAX announced the four finalists who have a chance to field a team against this real-life fantasy squad: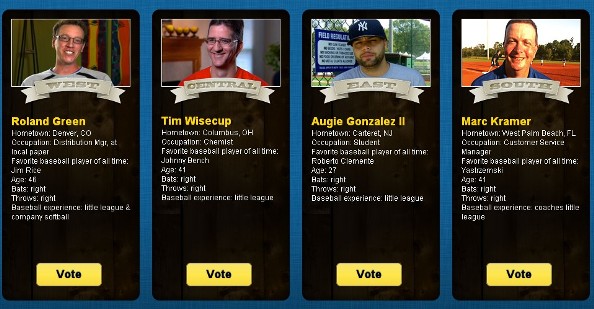 These four finalists will campaign for your votes on MLB.com/PepsiMax. So head over to the site and vote for the fan who you think is the most deserving to battle the Fields of Dreams Team.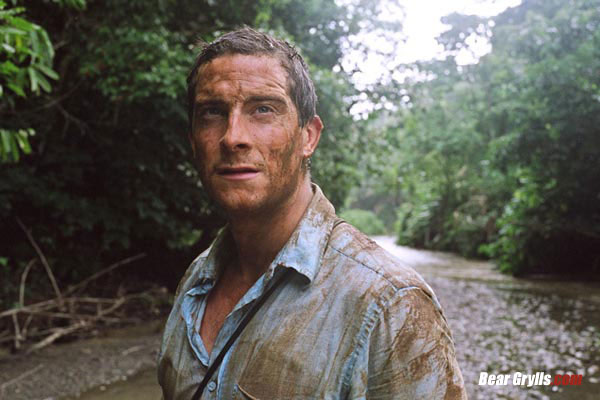 Ever wanted to chat up Bear Grylls? You can right now on Reddit.com. Grylls is answering questions on anything, so if you want know what extreme situation will make him drink his own you know what, head over to Reddit and hit the guy up. Video and text responses to specific questions will be posted on the Degree Men YouTube Channel later this afternoon.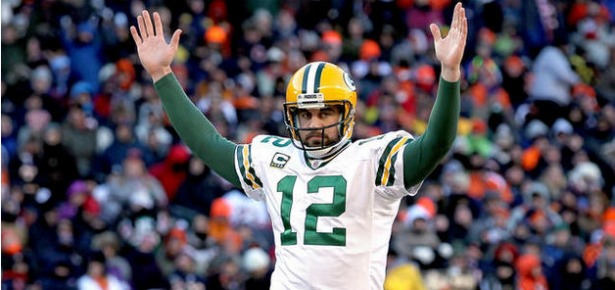 Oh yes. Week 1 is finally here. After a painful lockout and a super-slow summer for football news, the free agent frenzy is over, the preseason is behind us and the games start counting this Thursday. It's about friggin' time. Let's get right to the picks.
At Green Bay -4 New Orleans
The champs open things up at home against a Saints team that has to be hungry to start the season. New Orleans got getting bounced out of the Wildcard round last year by the worst playoff team in NFL history, the 7-9 Seahawks. While most football players we're working out on their own away from their teammates, Drew Brees led the charge for player-organized workouts. Will all that extra time together pay off against a stacked Green Bay team that's returning guys like Jermichael Finley and Ryan Grant? I'll take the defending champs at home to cover the spread in a high scoring game.
Pick: Packers -4
At Baltimore -2.5 Pittsburgh
This is the game I'm looking forward to the most. Good ole fashion physical football; a low-scoring brawl to set the tone for the AFC North this season. These two teams always go to war, but the Steelers have the edge. Since 2004, the Steelers are 9-2 in games where Big Ben starts against the Ravens. They split the regular season last year and Pittsburgh won the rubber match in the playoffs. Look for Big Ben to make some big plays in the air against the new Ravens secondary. Sit Ray Rice and take the Steelers to win on the road.
Pick: Steelers +2.5
At Tampa Bay -1.5 Detroit
It's the battle of the sexy NFC hype picks! Too bad both these teams couldn't play the Rams in Week 1 as well. To be fair though, both of these squads are on the rise. They both have that perfect storm of a confident, culture-changing head coach, promising young skill players and a little bit of nastiness. There's a reason why this spread is so low. It's basically a coin-flip. The Lions finished last year with five straight wins. The Bucs ended the year with a 4-1 finish. Expectations are high all around.
Pick: Lions +1.5
Atlanta -3 At Chicago
There's talk that the Falcons will enjoy an offensive explosion this year. Combining consistency at running back (Turner), wide receiver (White) and tight end (Gonzalez) with rookie sensation Julio Jones, healthy former-sleeper Harry Douglas and a quality young QB coming off his best season, it's hard to argue with the high expectations in Atlanta. Chicago got further than anyone thought last year. I don't think Jay Cutler's as big of a wuss as people make him out to be, but even with a solid defense, the Bears can't hang with the Falcons, even in Chicago.
Pick: Falcons – 3
At Kansas City -5.5 Buffalo
I'm not sure what to make of this game. Are the Chiefs really as good as everyone thinks? Is Buffalo really that bad? Here's the thing that stands out the most to me in this game: The Chiefs led the league with 164.2 rushing yards per game last year and the Bills were the worst in the league at rushing yards allowed (169.6). Cassel may not be 100 percent, but he probably doesn't need to be. I'm a big Ryan Fitzpatrick fan and I think the Bills will be better than people think, but the matchup favors KC. Take the reigning AFC West champs at home.
Pick: Chiefs -5.5
At Houston -8.5 Indianapolis
You can feel the anticipation in Houston. Peyton Manning's size 20 neck isn't right. The Jags gave Garrard the boot. The division is there for the taking! Will Houston find a way to blow it? Probably, but that'll likely happen much later in the season. I'll take the high octane Texans offense over the Kerry Collins-led Colts any day of the week. Even with the spread so high, you gotta go with the Texans taking advantage of this early season opportunity.
Pick: Houston -8.5
Philadelphia -5 At St. Louis
The Rams may be a feel good story this year, but not this week. The Eagles are stacked. Vick's healthy. Maclin is too. DeSean Jackson isn't holding out and McCoy is slippery as hell. The Eagles loaded up on defense in the offseason. Bradford may be an emerging star, but Philly's just too much for the Rams right now.
Pick: Eagles -5
At Cleveland -6.5 Cincinnati
That's an awfully high spread for Cleveland, but then again, the Bengals are an awfully bad team. The consensus this offseason is that Cincinnati will be the worst team in the NFL this year. They have a rookie QB with a rookie wide receiver as his top option. Their starting running back didn't get any sniffs in free agency and he's coming off a quick prison stint. McCoy played decent last year. Hillis faded down the stretch, but the Browns can take it to a Bengals team that's in full-on rebuilding mode this year.
Pick: Browns -6.5
At Jacksonville -3 Tennessee
I don't like Matt Hasselbeck, but I like Luke McCown even less. McCown is 1-6 in seven career NFL starts. Del Rio must see something in this guy to give him the gig just days before the start of the season, but I can't pick this guy's team to win. Can't do it. Won't do it. MJD's a beast without any threat of a timeshare, but the guy Chris Johnson can run pretty hard, too. This game feels like the kind of contest where you'll see both offenses run on third and long, just to avoid turning the ball over. Not the kind of game I wanna see Week 1.
Pick: Titans +3
NY Giants -3 At Washington
The Giants had their flaws last year (Eli Manning's 25 picks come to mind), but the team still moved the ball well. The Chargers, Eagles, Texans and Colts were the only teams that gained more yards per game on offense last season. If Eli can contain his mistakes, he has plenty of options to throw to.  Plus, Brandon Jacobs, who averaged 6.1 yard per carry in the preseason, is back in the fold and playing in an incentive-loaded contract situation. On the flipside, the Redskins are starting Rex Grossman. Since 2007, Grossman has started 11 games. He's 3-8 in those games. Tim Hightower may have found new life in DC, but I like the Giants to take it to the Skins this week.
Pick: Giants -3
At Arizona -7 Carolina
Bo Jackson may think that Cam Newton is gonna blow up the league this year, but his preseason performances showcased his rawness. He's going to need some time to develop. I really like Kevin Kolb. I think he was a good pickup for the Cards. I'm not sure if Beanie can be a workhorse, and I'm not sure how the carries are going to shake out in Carolina. Both defenses seem bendable. I think the Kolb-Fitzgerald combo gets the edge here.
Pick: Cardinals -7
At SF -5 Seattle
Can the addition of a new head coach really transform a team into a contender? It feels like the Niners have been on the verge of not sucking for awhile. Maybe Harbaugh will be the answer, but is Alex Smith really going to collect Ws in the short term? Will Braylon Edwards be an impact player from the get-go. Frank Gore and Vernon Davis give the Niners a chance, but it remains to be seen how the team is going to fit together. Seattle has its own questions, too. Is T-Jack the answer at QB? Can Rice and Lynch add more sizzle to this offense? Both these teams have identity issues they need to sort out, but one thing's for sure, San Fran has a better defense. Give the edge to the home team.
Pick: 49ers -5
At San Diego -8.5 Minnesota
McNabb looked less-than-serviceable last year, but he's in a much better situation in Minnesota. If he can minimize mental mistakes and embrace his role as a game manager, this team can be good. We all know the Chargers are good, but they never come out of the gates firing on all cylinders. They don't play well on the road early in the year, but this game will be played in bright glare of the San Diego sunshine. The Chargers will probably win, but not by a margin that wide.
Pick: Vikings +8.5
At NY Jets -4.5 Dallas
The Jets are for real. The Cowboys might be too, but their secondary has holes. The Jets don't have holes on D, and they re-upped on offensive weapons this offseason. If Sanchez doesn't make any stupid throws, the Jets should be able to handle the Cowboys in the Meadowlands.
Pick: Jets -4.5
New England -7 At Miami
The Pats win easy. In two regular season matchups last year, the Pats beat Miami by a combined score of 79-21. I think that trend we'll continue on Sunday.
Pick: Pats -7
At Denver -3 Oakland
The Raiders beat the entire AFC West last year and still didn't win the division. You get the feeling that this team could put together a respectable 8-8 campaign this year, maybe even better. I don't feel the same about Denver. I like the Raiders to come out swinging for their new head coach.
Pick: Raiders +3
Last season: 133-125-7 ATS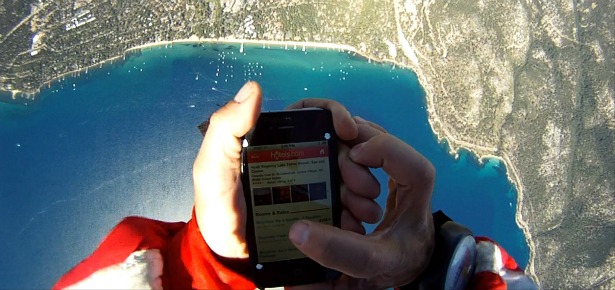 A few weeks ago, I had a fantastic time in Tahoe. Hotels.com sent me on a trip where I got to try skydiving and find out about the new mobile booking app that just launched. The app, which is available for iPhone and Android, lets you book reservations at nearly 140,000 hotels across the globe. The app also offers over 20,000 last minute deals. It's available in more than 30 languages in over 70 countries, so no matter where you are, you can book hotel reservations on the go with ease.
To prove this point, Hotels.com enlisted the help of world-renowned stuntman and extreme athlete JT Holmes. They dropped him out of a plane at 15,000 feet and told him to use the app to book a reservation at the Hyatt Regency Lake Tahoe while freefalling over 115 miles an hour in the air. Here's the video:
Pretty impressive stuff. After the jump, we asked JT Holmes some follow up questions. Here's the interview:
MJ: What's the craziest place you've ever jumped from?
JT: Probably the Willis Tower in Chicago — particularly when we jumped from the corner of the building above Franklin Street. In this case, after 90 feet of freefall we're engulfed in the architecture of the building, a 90 degree section of windows. Then, we were in a must-fly situation in order to reach the landing zone at the corner of Wacker Drive and Van Buren.  The flight involved a couple of soft turns and was insanely visual.
MJ: My buddy, Richard Schneider, wants to know what wing suit do you use and why?
JT: I choose S Fly Expert because it has the fastest cutaway system for the wings, provides a ton of performance per square footage of wing, and allows me to run off of cliffs and run on landing without unzipping my legs. Further, I prefer to fly hands free and palms down, just for my own pleasure/fun. With the Expert you do not have to hold any wing extension batons.
MJ: What was it like working with Michael Bay?
JT: It was great. Michael is daring, bold, loyal, talented and commands a lot of respect. Not sure anyone else in the world could unlock the city of Chicago like him.
MJ: How did you feel right before you jumped off that first building in Chicago?
JT: Tired. I was unable to sleep the night before. I was really out of it. I knew that once I stepped off, instinct would take over and the flight would recharge my batteries.
MJ: I tried skydiving for the first time and found it to be a surprisingly calming experience. Do you feel peaceful and at ease when your skydiving?
JT: Absolutely.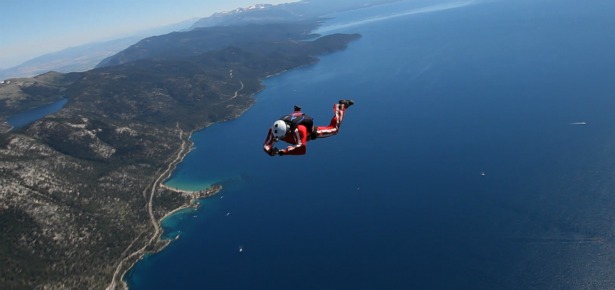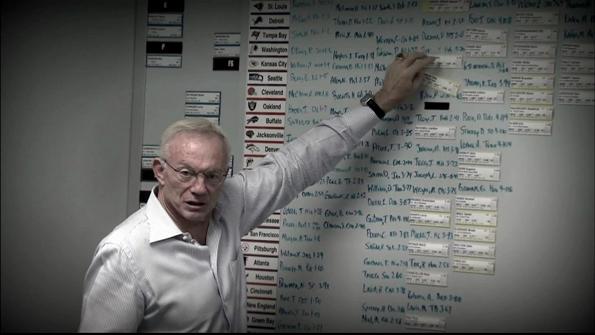 It's drafting time, gamers. Now you can go with your gut when assembling your team, but it wouldn't hurt to inform your selections with a little bit of light fantasy football reading before your make believe team is on the clock. Here are some quick, easy reads that'll get you geared up for draft day:
Preseason Top 100 (composite rankings, sortable by position) – Yahoo! Sports
Latest Yahoo Sports Fantasy Football Rankings (by position, with ADP) – KFFL
Complete 2011 Player Projections – ESPN
2011 Fantasy Top 300 Rankings (sortable by position, with links to expert rankings) – ESPN
Talented Mr. Roto's Draft Day Manifesto – ESPN
Team by Team 2011 Season Previews – NFL.com
Fantasy Football Redzone Stats – FootballDieHards.com
Latest NFL Injury Report – FFToolbox.com
Latest Player Updates / News – Rotoworld.com
Fantasy Football Cheat Sheet – Rotowire.com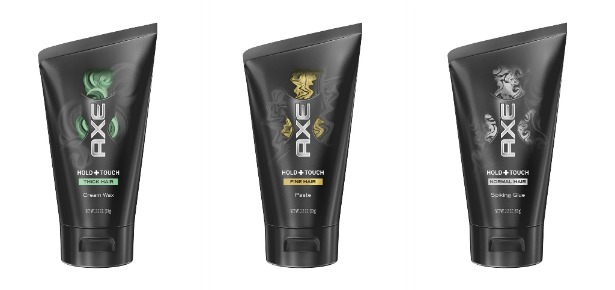 We're teaming up with our friends at AXE for another great giveaway. Summer's almost over but there's still time for one more summer season short haircut. If you're rocking the trim look, you're going to need to put some product on your dome to give it a bit of style. AXE just rolled out three new Hold+Touch products that'll help you get the job done:
AXE Hold+Touch Spiking Glue for normal hair
AXE Hold+Touch Cream Wax for thick hair
AXE Hold+Touch Paste for fine hair
The AXE Hold+Touch styling products give you that strong styled hold with no crunchy side effects. So you can still get the look you want without having to go all plastic cement style. Your summer fling can run her fingers through your hair and she won't need to wash her hands afterwards.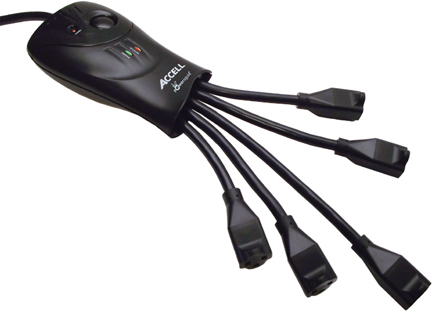 Power cords suck. You need 'em for everything and you have to put 'em everywhere. Left your phone charger at work? Time to get another one for home. Need a laptop charger in the living room? Well you probably have another one for the home office, too. From Mp3 players to computers and laptops, tablets, phones and external hard drives, we all have way too much crap that needs charging. More often than not, this leads to super-messy piles of daisy-chained surge protector jungles.
Keeping your cords in check is annoying as hell, but the PowerSquid Surge Protector and Power Conditioner from Accell can help you get organized. We received a PowerSquid to review and it's a pretty convenient solution to the crazy cord mess.
Now I'm no electrician, but I'm pretty sure that my current setup (outlet-extender to extension cord to surge protector 1 to surge protector 2) is less than ideal. It's likely a fire waiting to happen. For people who know more about electrical currents than I do, the PowerSquid offers 1080 Joules of surge protection, a 15 Amp circuit breaker, five transformer friendly outlets and a built-in noise reduction filter.
The thing that I like the most about it is that I can plug in 5 monster-chargers without worrying about covering up spots on the surge protector. Bulky computer charges and other device power cables can take up way too much space when you're dealing with a strip of vertically positioned outlets. The PowerSquid gives you all kinds of flexibility while also reducing the line noise and electrical static caused by radio frequency and electromagnetic interference.
Technical details aside, you can plug in more stuff without having to worry about power surges and fire hazards.  That sure beats the inflexible, potentially-dangerous extension cord/surge protector setup I'm rolling with right now.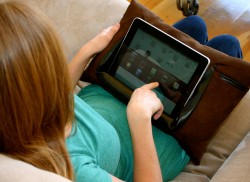 iPad owners usually have a hard time putting down their beloved tablet-champion. They travel with it, eat with it, sleep with it, watch TV with it, take smoke breaks with the thing, you get the idea. If you have an iPad then you know what I'm talking about. It's hard to disconnect yourself. Loved ones get bitter that you spend so much time with the damn thing. Well these loved ones aren't going to be too fond of the iPad ePillow by Veyl.
The ePillow is an ergonomic, iPad holder that is available in chocolate brown or deep black. It's basically a pillow that holds your iPad. The holding mechanism isn't complex. You just slip the iPad in a vinyl ledge, place the pillow on your lap or on a table, and sit back and relax.
The ePillow costs $29.95. It doubles as an actual pillow, so if you fly a lot, this is a good thing to pack. The pillow rests comfortably on an airplane tray table so you can enjoy some hands-free iPadding when you fly.
The iPad ePillow isn't for power users. This isn't going to replace your current case or whatever default setup you have. The ePillow is for loungers who like to view things on their iPad with minimal device interaction.
If you need to type, play games or use the bottom button to cycle through programs, you're probably better off just holding your iPad with two hands. If you like to stream videos or read with your iPad (especially in bed), the ePillow is pretty sweet.
We're going to check out a screening of this film next week. Looks pretty entertaining. Plus, if there's a bad movie with Clive Owen in it, I haven't seen it yet. Okay, maybe Duplicity was a miss, but you usually can't go wrong with Clive:
Decent cast, plenty of action and one sweet stache. How bad could it be?