Chris Stout
Posts by Chris Stout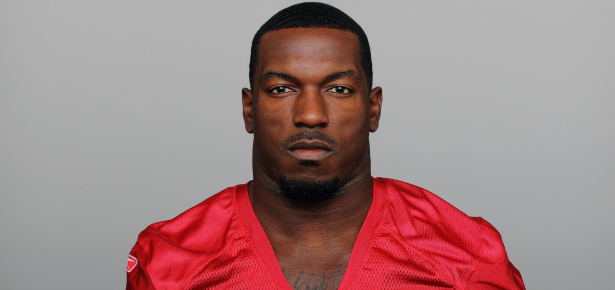 Last week I had a quick chat with 49ers All-Pro linebacker Patrick Willis, a beast of a guy with the most intimidating neck you will ever see. Willis has been a tackling machine ever since he has drafted out of Ole Miss in 2007. The guy's never missed the Pro Bowl. In any conversation about the best linebacker in the NFL, Willis tops the list. Dude's just a monster.
He also had a really tough upbringing. The guy grew up in extreme poverty, supported his younger siblings and had to leave home because of an abusive father. But he always believed in himself and his abilities. And he's promoting that sense of self-will with a new Duracell campaign.
The Duracell Trust Your Power campaign encourages people to trust the power they have within to achieve their dreams. When fans tweet #TrustYourPower or comment on the Trust Your Power YouTube video (below), Duracell will make a $1 commitment to provide disadvantaged youth scholarships to ProCamps, an organization that runs sport camps for kids ages 7-14.
We talked to Willis about his head coach, the hardest guys to tackle in the NFL, how long he plans on playing and what advice he has for kids going through tough times. Here's the interview:
Patrick Willis Interview
CS: Coach Jim Harbaugh – I get the feeling that guy still wants to suit up and play.
PW: Oh yea.
CS: Can he still fling it?
PW: You know what, he can. He gets out there every day before practice and throws some passes with the guys and whatnot. He's out there running around and sometimes he even does some of the drills. One time he tried to do a special teams drill and coach slipped and fell completely on his backside. There's no doubt in my mind that if he could suit up today, he would.
CS: So he can be used as an emergency QB?
PW: Yea, I think so. He wouldn't be able to move that much. He'd probably just sit in the pocket.
CS: (laughs) Who do you think is the toughest player to tackle in the NFL?
PW: Toughest player… I don't know.  I've played against a few of 'em. Adrian Peterson and Marshawn Lynch. Those two guys, from the running back position, those are two tough guys to bring down. There's more, but those two guys really stand out.
CS: Do you plan on playing as long as Ray Lewis?
PW: I'm going to play as long as my body allows me to. As long as my mind and body tell me I can still do it and my production level is still good, then I'm going to play.
CS: You had kind of a rough upbringing. What words of encouragement do you have for kids who find themselves in similar tough circumstances?
PW: Really, you got to look at this campaign – Trust Your Power. Only you know what you're capable of. Only you know what you can give. At the end of the day, you know inside that you have all the power in the world and trust it and go after what you want to go after. Don't let anyone else tell you otherwise.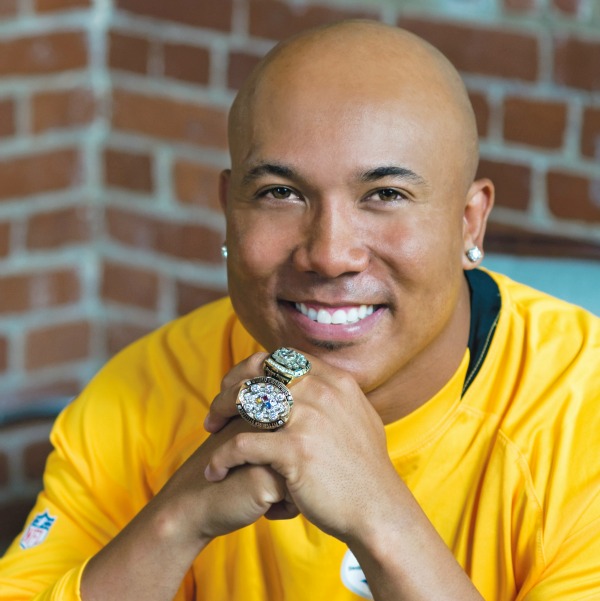 Former Steelers wide receiver Hines Ward was a vicious blocker who made big plays in the passing game when it counted most. Taken in the third round of the 1998 NFL Draft, the former Georgia standout played 14 years with the Pittsburgh Steelers and hauled in 1,000 receptions for 12,083 yards and 85 touchdowns. He owns the Steelers career receiving records for all three of those categories. He was a four-time Pro Bowler, a two-time Super Bowl champion and Super Bowl XL MVP. He also won Dancing With the Stars, appeared in the last Batman film and played a zombie in last night's episode of The Walking Dead.
So the guy's accomplished some things. And he's done it all with a big smile.
Well now Hines has his sights set on another challenge, a 140.6-mile swim, bike and running challenge to be exact. That's right, Hines Ward is teaming up with REFUEL | 'got chocolate milk?' in his quest to conquer the 2013 IRONMAN World Championship. But he's not doing this IRONMAN thing solo. He's taking two weekend triathlete warriors with him.
Hines will train over the next year to compete in the IRONMAN World Championship Kona-Kailua, Hawaii on October 12, 2013. Two everyday athletes will join him in a program called BECOME ONE. Their journey with Hines will be filmed as part of an online documentary that will air next year.
Think you got what it takes to compete with Hines? Visit www.gotchocolatemilk.com to learn more about the BECOME ONE program and how chocolate milk can help you recover from workouts.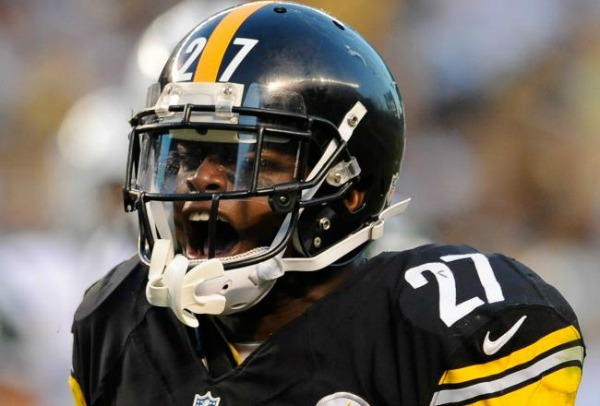 At San Diego -7.5 Kansas City
Norv Turner keeps his job for at least one more week. The Chargers benefit from hosting a team that's a bigger mess than they are.
Pick: Chargers -7.5
Denver -3.5 At Cincinnati
Peyton keeps rolling along as Denver's D puts the clamps down on Dalton.
Pick: Broncos -3.5
At Green Bay- 11 Arizona
After winning four games in a row, Arizona has lost five straight. The bleeding won't stop this week. The Packers are a bit challenged when it comes to covering the spread, but they seem to have an easier time achieving this at home.
Pick: Packers -11
Miami -2.5 At Indianapolis
I kicked myself for not picking the Fins last week. This team is just a tough squad to close out. The Colts pulled out a win in overtime last week, and they do enjoy playing at home (3-1 at home, 1-2 on the road).  After watching Hard Knocks, who woulda thought that Miami would be a winning team going into the second half of the season.
Pick: Dolphins -2.5
Baltimore -3.5 At Cleveland
Call me crazy, but I think the Browns can do it. The Ravens are coming off a bey and they're all well rested and everything, but their defense looked terrible before the bye. The Browns can run on these guys.
Pick: Browns +3.5
At Houston -10 Buffalo
The Bills have been blown out by teams that aren't as dangerous as the Texans. This one could get ugly.
Pick: Texans -10
At Washington -3 Carolina
Carolina lost a heartbreaker last week. They totally had that game. The Skins really need this game if they want to get out of the NFC East basement. With both teams desperate for a win, I see a back and forth battle here. Both teams can run, but RG3 > Cam.
Pick: Skins -3
Detroit -4 At Jacksonville
The Jags aren't going to go down easy, but the Lions have rediscovered their swagger.
Pick: Lions -4
Chicago -3.5 At Tennessee
This Bears team is frustrating. They can hang with tough teams and then they look vulnerable against teams they should beat. This Chris Johnson fun stops this week and the Bears come in and knock the Titans around.
Pick: Bears -3.5
At Seattle -5 Minnesota
The shine has faded from Christian Ponder and the Seahawks are undefeated at home. They can run and stop the run. A big day from Percy won't be enough to overcome all that. I'd feel more confident if the spread was lower, but you gotta like Seattle here.
Pick: Seahawks -5
At Oakland -1.5 Tampa Bay
Freeman has stepped up his game and Doug Martin is in full-on breakout mode. Palmer likes finding Moore in the endzone, but there's too many holes to cover in Oakland. Bucs are cleaning house and buying in.
Pick: Bucs +1.5
At NY Giants -3 Pittsburgh
If Dwyer plays, the Steelers will pound the rock, dink and dunk, control the clock, keep Eli on the sidelines and squeak out a win in a tight game.
Pick: Steelers +3
At Atlanta -4 Dallas
The Falcons are good. The Spread should be at least 7.
Pick: Falcons -4
At New Orleans-3 Philadelphia
You get the feeling that things are going to get blown up in Philly. The Saints can't do anything on defense, but there's just something about that offense in the dome that you just can't bet against.
Pick: Saints -3
Last Week: 6-6
Season 54-59-2
Last Season: 140-120-12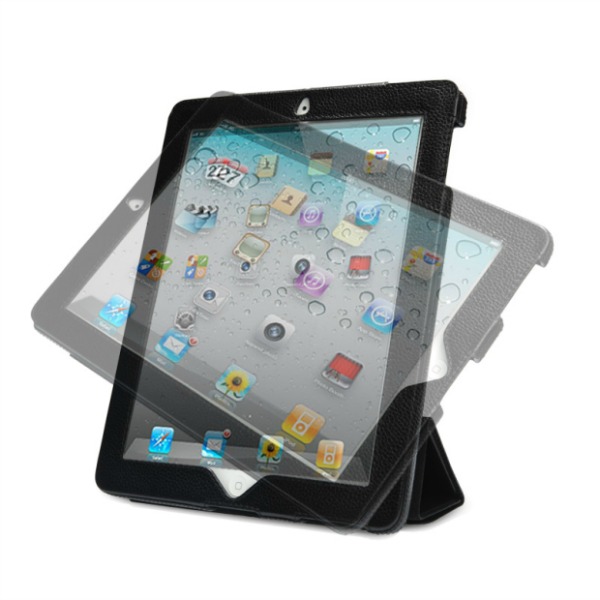 iPad cases come in all kinds of shapes, sizes, materials, etc. Well the size is usually pretty standard, actually. It's got to fit your iPad after all. But there are different cases for different things. You can get a case that features a little keyboard or a basic snuggy pouch that pillows your iPad during transport. It really all depends on how you use your iPad and what level of protection you want for it.
A few weeks back, I received an Orion Leather iPad case from MapiCases, and it's been by go-to case ever since. The case itself is just gorgeous. It's real, high-quality leather that feels good in your hands. It's shiny and has great grip, but much better than a synthetic material-type cover. The case is pretty lightweight, but it feels sturdy. The iPad fits in there tight, with a magnetic flag that keeps it snug. The cover closes securely with a magnetic seal that's easy to open and close, but stays shut when you want it stay shut. The cover also has a soft interior lining that protects your screen from scratches when closed.
The creased cover design gives you multiple viewing options. This is really the biggest strength of the case. Sure it looks great, provides that protection and it's made from quality materials and all that, but I love different display options that the Orion case provides.
I use my iPad every Sunday to watch football. I have a main game on the television and I flip through other games or just park the Red Zone Channel with the iPad. With previous cases I've had, I would usually need to lean the iPad to prop it up, which wasn't really optimal for multi-person viewing. But with the Orion case, you can fold up the magnetic cover creases to create a sturdy stand that makes your iPad look more like a desktop monitor display and less like a leaning tablet.
The case easily transforms for quick rearranging if you want to type on the iPad or flip the standing display (great for tweaking volume or re-positioning a power cord). It goes from horizontal to vertical viewing in like two seconds. The magnetic creases aren't flimsy, either, so whatever display option you pick, your iPad will stay in that position pretty securely.
As with all things that look nice and work well, the Orion iPad case isn't cheap. It's available for $160 on the MapiCases site. Color options include white, black, red, tan and brown. If you paid a bunch for your iPad, might as well invest in a case that gives you maximum protection with multiple display options that'll suit your different iPad habits.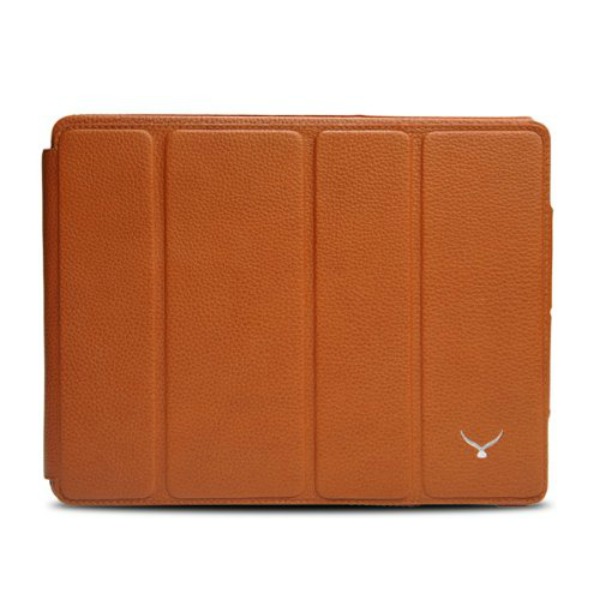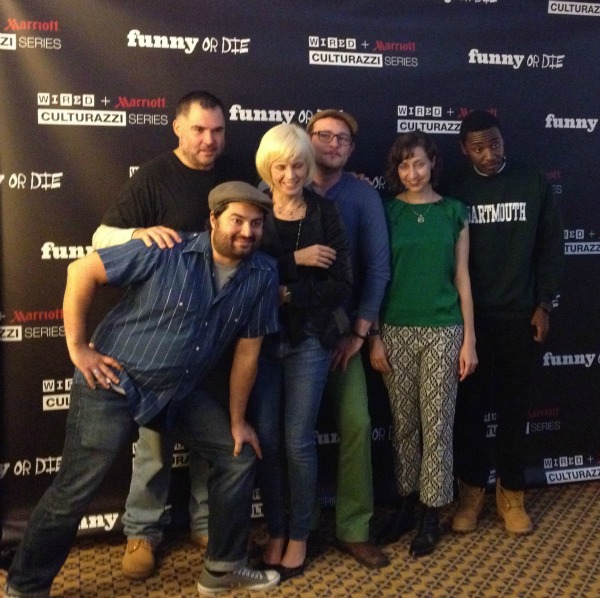 Last week I attended a comedy event in Marina del Rey with fellow MANjr cohort Jeremy Johnson. It was an "Evening of Comedy with Funny or Die" presented by Wired and hosted by Marriott Hotels & Resorts. Any time I can get some laughs, get my drink on and chat with comedians, all within a two block radius of my home, I'm all for it. And the event with the very long name did not disappoint.
This second event in the WIRED + Marriott Culturazzi Series featured some great comedians. James Adomian (who played George W. Bush in Harold & Kumar Escape from Guantanamo Bay) was the host and he kept things lively throughout the evening. His Jesse Ventura and Lewis Black impressions were spot on.
Andrés du Bouchet (who writes for Conan) fired up the crowd with a really interesting bit that got everyone involved and left the room wanting more. Kristen Schaal from 30 Rock and Maria Bamford from Louie both had great sets. Jerrod Carmichael cracked me up hard. There were plenty of giggles and audience shouting during T.J. Miller set.
It was just quality stuff all around. Funny videos were also on tap, but technical difficulties limited the humor to the live acts. But there were plenty of laughs to be had. We sat down with a three of the comics before their sets to chat about the trade. Here's what they shared:
Kristen Schaal Interview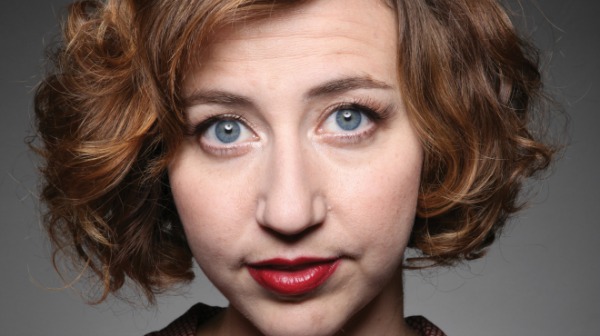 CS: Tell us about your joke writing process, do you carry around a notebook like some people?
KS: I do! This is my 7th book, no lines though, I don't like lines.
JJ: So, when was the first time you were on stage? When was that leap of faith to do stand up?
KS: Well the first time I was on stage was for church probably, I think I did some little plays for my church. That was just because, you know, I had to get into heaven.
After that I just started doing plays, highs school was mostly plays. College I did a little bit of plays, but it was mostly stand up and sketch stuff. Then in New York I was like oh no, it's very difficult to get into anything, plays, TV, movies, but stand up, anyone who's a big enough idiot to do it is welcome, anyone can do it, open mic nights, y'know?
CS: That's where you got your start, open mic night?
KS: Yea, because no one is going to tell you no, it's open mic night.
JJ: How'd you do?
KS: I did good, I did pretty good. A lot of people at those open mics are there to socialize, and be like yea, I'm going to do four shots of tequila and talk about my mom. But I was actually prepared, I wrote stuff, I had a new thing prepared every week and people started to look forward to my bits. I think the MC started cheating. If my name wasn't drawn in the first four hour section, he'd be like, "uhhhh Kristen Schaal!" Faceboy was his name, god bless him. He's still doing it, the open mic nights. He's amazing.
CS: Did you ever bomb on stage?
KS: Of course!
CS: Is that something you have to do?
KS: To be a stand up you have to be able to bomb and come right back and do it that next night. There's nothing worse than bombing. I mean, your whole body covers in sweat, your mind is racing and you walk off stage and just feel like the worst person on earth.
You just go home and you say I suck at stand up and then you think of a couple things that worked okay. Maybe that audience was just weird, maybe I said it wrong… I try not to do too much audience blaming, but then you go back and try it again. You probably don't do the stuff that bombed, or you try it one more time and if it bombs, it's bad.
JJ: So you're still doing a lot of stand up, even though you're working a lot in film and television?
KS: Thanks! I actually took a couple months off, but I think it's important. You know, I auditioned for a show, and I would love to be in it, but it probably won't happen. Maybe, probably not, but I can start my own room and do a show every night and be creative and be writing no matter what. You can pitch a show to everybody and they all say no, but you can be on stage and nobody will stop you.
Unless you're really, really racist or something. Like SO racist.
CS: Do you think everyone should do improv at one point?
KS: Yea definitely, everyone should try. It's a good tool for listening. It forces you to listen and not be in your own head.
JJ: Anything coming up?
KS: Well, Hazel is going to be in 30 rock soon, she's going to be terrible, a villain. But yea, I've got so many things, I can't tell you about them, you know, top secret projects I can't talk about.
CS: Clooney. She means Clooney.
KS: Yea, well I don't know, your words not mine. But uh, you know… I don't want to jinx it!
T.J. Miller Interview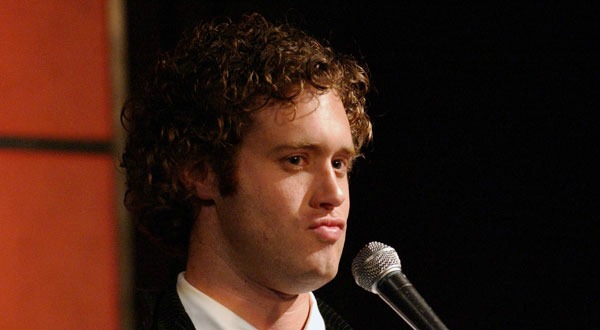 CS: So I read that in all these roles you audition for, and you kind of let loose and did the improv thing, you had more success during these casting calls. What is it about improv and letting go and not trying to play to the audience that really ends up working?
TJ: It's your only option when you're a terrible writer. I don't know, I think there's something immediate about it. It's just really fun. It's fun for the person doing it and it's fun for the person watching it and it sort of exists only in that moment and you know that it's the first time seeing it and people just really, really like it. I like it, too. If I could make a good living improvising with a group of people that would be the most fun. I mean if you could tour with an improv group…
CS: You did that with second city right?
TJ: Yea, but that isn't even a full time job. You're touring full time for them and you still have to have another job. You can't really make a living in the live circuit, I mean, you guys like it right? It's my favorite thing. When I see a comedian like Paul F. Tomkins and he's just crushing it or Greg Proops or something, you know that it's all just happening. It's a type of layout that's different.
CS: Because it's all just organic and it's happening at that point?
JJ: When someone has a routine that they just hit over and over again you see it once and they're hilarious, but they become like Dane Cook.
It's too bad that bands get a free pass. I don't really understand music and I don't really like it that much. I don't like to pit it against comedy, but a band has one big hit, one great song, which is what a bit is for a comedian. One great song and you can tour for the rest of your life. They'll sing it at their last concert and people will be like yeaaaaa!
But if a comedian doesn't have a new act every year because people like Louis CK and these guys are really upping the bar, like Gaffigan, and saying, we're going to create a new hour every year or two. We do not get a free pass anymore. It's no longer about being a great writer anymore it's about being prolific as much as anything else.
CS: Just doing new material all the time…
TJ: Yea…I mean I don't get to do too much stand up anymore. I'm shooting this fox sitcom right now
JJ: So what are you shooting, you were on set today?
TJ: Yea, Goodwin Games, this Fox mid-season show. I don't know, I just came from editing Gorburger, have you guys seen that? That's real weird, just Google it. G-O-R burger. It's Funny or Die actually.
So yea I haven't been able to do that much stand up lately so I have to do some new stand up for the show.
CS: You fired up about it?
TJ: I'm excited to say little nibbles of baby carrots over and over. I don't know call me a simple man. LITTLE NIBBLES OF BABY CARROTS!
CS: It rolls off.
JJ: Not wordy at all.
CS: Do you think every comedian should do improv at some point?
TJ: Yea right, if you can. How does it hurt you? That's why I did so much acting. I did this weird Shakespeare summer program…
CS: In Oxford?
TJ: Yea, because I was just like, what could be bad about it? If could do it, I should try and do it and you can't all the time and you can just take one class. But yea, I think everyone should do it. Like everyone should try standup. Everyone has picked up a guitar and been like, wow that's really hard, but not many people have stood in front of a microphone and been like, oh fuck I was incorrect about what I thought was funny, which we've all done.
JJ: Do you remember your first open mic night?
TJ: Oh yea, I have a great story for that. It was at the Cotton Club on the south side of Chicago. I hadn't been there that long, so I didn't really understand Chicago as a city. I had set a date, whichever holiday weekend that's in the summer. It was a Monday and the place I where was going to stand up, I was writing and getting in the mode and the place was closed. So I called the Cotton Club. I was looking for open mics and they were the only place doing an open mic, so I called and they were like, oh yea come on down man, we have a spot for you.
It was weird. It was kind of a bad neighborhood and it looked kind of sketchy and all of a sudden there was this red carpet and this beautiful clean building and I went in there and it was just empty and there was this Latino guy behind the bar and four to five black people and it was clear that it was a black establishment. I was like, I'm here for the open mic and the guy was like oh yea yea sure, what's your name? I give it to him and he was like yea, you know it's like hip hop and RnB and poetry and shit right? You a rapper? And I was like, uh no. I said you have comedians at all? Yea yea, sometimes we do. So I'm like fuck I'm going to be the only comedian, but I thought it was going to be dead so I went in the bathroom and rehearsed and got ready and then I walked out and the place was packed. There was 250 people, not a seat in the house was open and I was still the only white person there.
So I go and sit down next to the only other comedian, Dee Man, because when it comes to comedy he's Dee Man. Dee Man bombs and I'm like, oh fuck. I go up and sort of absent mindedly I'm like thank you so much for coming out to see me tonight and just the way I said that, there was just no way that anyone came out there to see me. I'm the last thing anyone wants to see. That got a pretty big laugh, and then I kind of just worked through it. I did some TVand movie stuff for the first time and I was like Ha! This shit is a fucking breeze! Let's do the damn thing! Then I just ate shit in the back of a dance club. It was all you can eat. They held the door for like three hours. It was a room that sat 800 and there were only 50 or 60 people there. This elderly woman yelled out in the middle of my set, "we heard you chil', on to the next one!"
JJ: Do you get any joy out of bombing? Any visceral pleasure out of completely blowing it?
TJ: Not as much as you would want me to. You know what I mean? I wish I got more pleasure from it. Some people do, Hannibal does. He doesn't give a fuck. Sometimes when I bomb I feel like I'm letting the audience down. It's not about them not laughing at me. It's more about me feeling like sorry I'm not delivering tonight and giving you what you expect.
JJ: You just want to throw a smoke bomb and vanish?
TJ: Not even disappear, I want to throw a smoke bomb and suddenly become Jeff Foxworthy or whatever they wanted. Y'know?
Andres du Bouchet Interview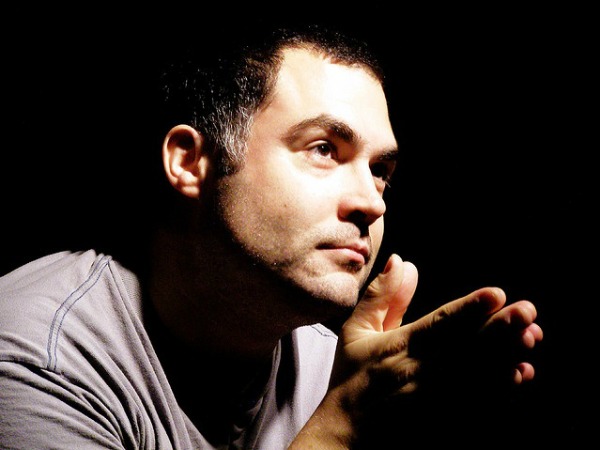 CS: So tell me a little bit about your joke writing process. Do you write on napkins and shit? Do you just strike when the iron is hot?
AB: Yeah yeah yeah. Strike when the iron is hot is the perfect way to put it. Basically, stuff comes to me whether I like it or not, and then if I try too hard to think of stuff, nothing comes to me. I carry around, pretty much, a notebook everywhere I go, and a pen or two, and I'll write stuff down. I mean these notebooks are full of stuff that is … I would say 99% garbage, useless garbage.
CS: But you've got it documented.
AB: But it's all documented, yeah. And if I come up with anything remotely useful, it will be in here and I'll access it later when I'm trying to check something up on the computer. But yeah, it's basically strike when the iron is hot and be aware of when something tickles my fancy and write it down.
CS: Is it just the subject matter topics like bits, I mean not full bits, but are you hitting punch lines or are you hitting like …
AB: Oh yeah, punch lines.
CS: … subject matter?
AB: Yeah, subject matter. Or I like the kind of comedy that's not necessarily traditional stand up. It's kind of bit character oriented. So I'll come up with ideas for general structures of a bit. It's hard to explain. Just dumb phrases or dumb character names.
CS: It's a turn of phrase that you heard or that you feel fits the situation?
AB: I guess, I don't know. Two words that just sound dumb together –I don't know– sometimes it'll kind of wake me up a little bit. Yeah, I mean it's … I honestly have no good way of explaining…
CS: Let me come at it another way. How did you first get into it? Was it like sketch or improv?
AB: Improv, yeah.
CS: Improv is how it started?
AB: In college, yeah. So I did improv in college, then I did improv in New York City for a couple years and then that kind of segued into sketch comedy and that segued into me doing stuff alone on stage. The stuff I do on stage is pretty much like one man sketch, I guess you would call it. So it just kind of evolved step by step until it was just me basically.
CS: Now I've heard a lot of comedians say that improv is so therapeutic and even if you don't want to have a career in comedy it's something that everybody should try to participate in at some point. Do you agree with that?
AB: I find that, at this stage, I find it very stressful to be honest.
CS: Really?
AB: Because I'm a writer now by nature.
CS: Oh so you get to …
AB: And I'm like "no no no this is all happening too fast".
CS: (laughs) slow down.
AB: Everybody slow down. Everybody shut up.
CS: I've got something.
AB: Give me half an hour to go write something and then I'll come back. I mean, I enjoy watching it and I find it very, very impressing and mind blowing when it's done well but for me it's stressful.
But if I was just starting out I would say yeah, go ahead.
CS: That's the way you play.
AB: It's a great way to figure out what you find is funny and it's fun as hell, yeah. It's just at this point I'm too self analytical I think. I want everything to be written out in a specific way.
CS: Does it all kinds of editing? Do you record yourself speak? Do you practice? How do you refine and shape bits and things like that?
AB: I would say it's scribble down stuff in a notebook to start, then sit down at a computer and transcribe the stuff from the notebook into like a word document or whatever, or even just the body of an email. And then edit that and edit that until basically it's exactly what I would want to say on stage.
Try it on stage, see how it goes.
CS: Test it out.
AB: Go back, cut stuff out that didn't work, add more stuff, and try it again.
CS: Expand…
AB: Expand, yeah. Expand on stuff that I would think "that could be drawn out more" and back and forth until I'm satisfied that it's done. I can move on to something else.
CS: So you said you do a lot of one man stuff; have you been in situations where you have to be in a room and work with other funny people and try to collaborate and get stuff down in that group setting?
AB: Yeah, my day job. I write for Conan O'Brian so that's my day job. I would say several times a week we have to be in that kind of situation where we work on stuff together. Most of the time it's either by yourself or with one or two other guys.
CS: And do you three step to the table or is it just a separate brainstorm?
AB: Both, yeah. I mean, it's emailing in ideas to the head writer or to the whole group of writers. It's sometimes in the writers' room. We'll just be shooting the breeze and someone will say something silly and someone else will be like "oh yeah, actually, even though you just said that to get a laugh from us…"
CS: That's useable.
AB: We can turn that into something and then it will evolve from there. I mean it's a big mix of things. I would say that most of the time stuff that gets on the show is when one of us pitches an idea and it gets approved and then … like we came up with something on our own in our office, or whatever, and pitched it and then maybe we'd have to develop it ourselves — with another guy or whatever.
Yeah. Like the whole writing stuff as a group is not as common on our show as, I would say, like a sitcom or something like that.
CS: Right. Where everyone's just around a table.
AB: Yeah, that's not too frequent. During the day I'm mostly either in my office alone or outside shooting something or down on the studio floor.
CS: Now you've got to have like off days where you're just not feeling it right?
AB: Yeah.
CS: How do you manufacture like a happy, funny outlook when you're just, you know, grouching all day and then the next day you're coming up with something again.
AB: I would say it's like 50/50. That's where there's like, you know …
CS: That's why there are multiple people involved.
AB: Yeah. If the show were like a car not all the cylinders would be firing at once if you know what I mean. So if there's 14 of us, then on any given day, six or seven guys know what they're doing and the rest are like scratching their heads and it just keeps rotating every day. Basically if I see that I've gotten a couple things on the show each week, I'm like "all right I did my job".
CS: So how did you land the Conan gig?
AB: I did comedy in New York City for 12 years. During that time I kind of became pretty decently known on the alternative comedy scene and just became friends with a ton of comedians. As the years went by, a lot of my friends ended up getting jobs in TV and whatnot and as more years went by, I got better and better at what I was doing and I started making little YouTube videos in addition to performing live.
Finally I got a job. In 2007 everything sort of tumbled into place. I got a manger because she saw me do a show and then she helped me get a job at this show called Talkshow with Spike Feresten, which was a talk show on Fox that lasted, like, three seasons. It was on at midnight on Saturday night after MadTV. Fox never did any publicity for it. We got, of course, destroyed by SNL every week. But it was actually a great job and I think we did a lot of funny stuff. On that job I created a bunch more video segments.
So it's all sort of like these circumstances coming together at the right time. By the time Late Night with Conan O'Brian was coming to its conclusion and they were going to move out here to do the Tonight Show …
CS: (Laughs)
AB: Whatever, that saga … I already had a good friend on the writing staff. I had another guy who is a friend of mine who I had worked on that Spike Feresten show — who was the guy they hired previous to me. A bunch of the other writers had already heard of me and knew me from doing shows in New York City, and I had videos that they could pass around to show like "hey look, I already know how to write and produce comedy for TV."
Then I had a manger that was able to do the business end of things and make everything very official and respectable. So basically, I arrived in New York City in 1997, really had no clue what I was doing, then by 2009 all the circumstance finally came together and I got the job from Conan. So it was just doing it for long enough. It's getting good at it, and it's also knowing the right people.
CS: Do you think it's good for comedians – job stuff aside – just to be around other funny people all the time? Just to, like, keep your own wits about you, keep yourself fresh.
AB: Absolutely. I've told my wife before … sometimes I have to apologize to her that I'm not that much fun around other groups of friends, like her friends and stuff like that.
CS: Because you spend it elsewhere?
AB: Well no, it's because I feel like I'm at the point in my life – I'm 41 years old you know. I'm at the point in my life where the only people I enjoy talking to are other comedians. (Laughs) It's like …
CS: Because everyone is too serious?
AB: Comedians are the serious ones. No. We're the cynical, depressive, bitter, angry, dark, wonderful people who see everything the way it really is and see the truth in everything. I don't know. It sounds pompous.
But yeah, being around other people. Basically I spend a good, large chunk of my life not feeling good about myself and being around people who might not have thought I knew what I was doing with my life and were not necessarily supportive of what I was doing in my life and maybe thought I was too weird or angry or whatever.
But then when I finally became friends with the comedians, the other people in New York City, and I was like, "oh, they like me and they think I'm cool and they give me positive feedback on this stupid stuff that I want to do on stage." And before you know it they're my real friends. That's how it works.
CS: Do you think sketch comedy writing, in particular, is its own little beast? I mean you have an imaginative set of things that you can do, there are props, settings, it's different than just writing jokes for somebody else or performing something yourself. How is that writing and creating process different than other things you've done?
AB: It's not tons different. I mean it's still …
CS: Still situations, right?
AB: Yeah, it's situations. There are a lot more issues with timing, I think especially on TV writing, sketches for television, everything has to be boiled down so it's way simpler than you might do if you were on stage.
CS: Because you don't have the time to expand?
AB: Yeah. A live audience's patience for stuff is way, way, way more than somebody watching TV at home. So it's like, yeah, you want to get to the point. What's the premise, why are you doing this? We get the premise. What are the three jokes? Okay I get it. Haha, all right, next. It actually helps a lot for my writing for a lot of stuff because it basically helps you boil things down to what their essences are or whatever.
An improv term that you'll hear a ton is "finding the game." Once you find what the single thing is at the center of what you're trying to create, you say "all right well that's really the joke right there, that's what's funny about it", build everything on that and it'll hold together better.
So I think before I worked with TV maybe my live stuff had a tendency to be a lot more all over the place and rambling. I would tell these long stories where I thought, "oh they're going to love it, all these wacky details." It's like no, I was trying people's patience sometimes. It was like we get the joke, what are we talking about here?
Actually the thing I'm doing tonight, the whole point of it is the character who's doing it doesn't get that he's worn out his welcome because he's beaten the premise to death.
CS: You mentioned the three jokes, is the rules of threes really all that important with the comedy writing? Is it just like a good benchmark?
AB: It's a good benchmark. Sometimes if I come up with four or five things that I think are funny I'll make it five, I don't care.
CS: If it's there.
AB: Usually two is a little too few.
CS: Right.
AB: Three is always good. Yeah. It's like the sweet spot — to use a baseball term. But yeah, sometimes four or five works great. If you want to defy the audience's expectations and you lead them in a certain direction, by the time you get to the fourth one you take a weird left turn or you become very literal with the fourth or fifth one and you're no longer even trying to make a joke, but it's funny because you're not trying to make a joke.
CS: You're just adding more sauce on top or whatever.
AB: Yeah. Or sometimes the joke is, holy shit when is this going to stop? He's done 20.
CS: Like Family Guy.
AB: Exactly. Which I love, so … I'm a big fan of more is more.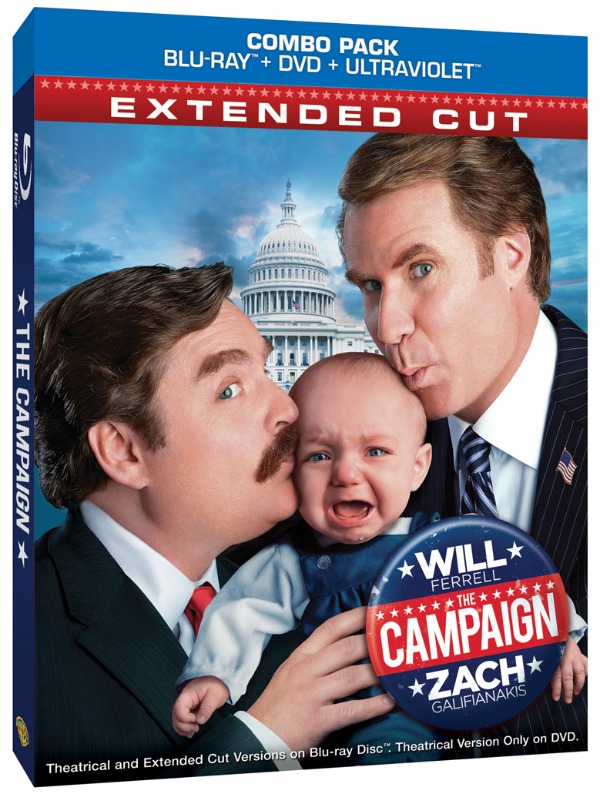 Will Ferrell and Zach Galifianakis. Two great tastes that taste great together. In The Campaign, Will Ferrell plays congressman Cam Brady, a lifer politician who makes a major error right before election season. Zach Galifianakis is Marty Huggins, a gullible director of the local Tourism Center who has been hand-picked by a pair of wealthy CEOs to campaign against Cam Brady. As the campaigns roll on, things get dirty. The film pokes fun of all the tricks, sleazy campaign tactics and crass politicking that we're all exposed to every time an election rolls around.
MANjr is teaming up with Warner Bros. to give away a Blu-Ray/DVD combo pack of The Campaign Unrated Extended Cut which was just released yesterday. To celebrate the release, we've put together a list of each actor's top five films. Here they are:
Will Ferrell
Anchorman: The Legend of Ron Burgundy
Old School
Zoolander
Talladega Nights: The Ballad of Ricky Bobby
Step Brothers
Zach Galifianakis
The Hangover
The Hangover Part II
Youth in Revolt
Up in the Air
To enter the giveaway, follow us on Twitter and send us an email below with your picks for top Will Ferrell and Zach Galifianakis flicks. We'll pick a winner at random next Wednesday. Good Luck!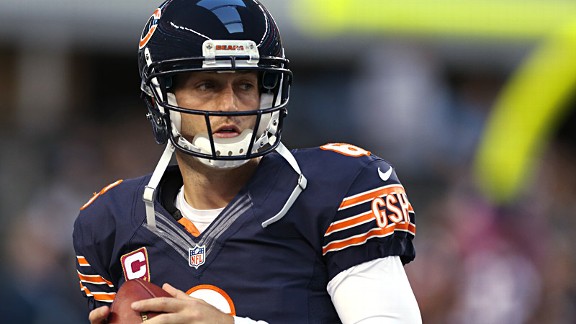 New England -7 St. Louis (in London)
Pats cover across the pond.
Pick: Pats -7
At Tennessee -3.5 Indianapolis
Titans get to .500 behind another strong effort from Chris Johnson.
Pick: Titans -3.5
At Green Bay -14 Jacksonville
The Packers roll all over the MJD-less Jags in a one-sided beat down. No Jennings, no Jordy, no problem.
Pick: Packers -14
San Diego -2.5 At Cleveland
I want to believe these Browns will put it all together, but I think they'll have a hard time stopping the Chargers.
Pick: Chargers -2.5
At Philadelphia -3 Atlanta
Atlanta just keeps on winning, but it's desperation time for the Eagles. Everyone loves Philly in this game so I'm going the other way.
Pick: Falcons +3
At Detroit -2.5 Seattle
Seattle keeps it close as Detroit's offense continues to sputter.
Pick: Seattle +2.5
At NY Jets -2.5 Miami
The Jets can get to .500 with a win. They've been playing tough the last couple weeks. Reggie Bush is going to run angry, but the Jets should squeak by in game dominated by punts and field goals.
Pick: Jets-2.5
At Chicago -7.5 Carolina
Featuring Jonathan Stewart as a primary back is a great idea, but the Panthers aren't going to right the ship that quickly days after firing their GM. Chicago capitalizes against a team that needs more changes.
Pick: Bears -7.5
At Pittsburgh -4 Washington
Dwyer gets his second straight start and Big Ben gets the word pass defense in the NFL. Yea RG3 is amazing, but Pittsburgh can match offensive strikes.
Pick: Steelers -4.5
At Kansas City -2 Oakland
The Chiefs are 0-3 at home and the Raiders are 0-3 on the road. Something's gotta give. Quinn's got a chance to prove himself again, but I see Palmer making more plays.
Pick: Raiders +2
NY Giants -2 At Dallas
Dallas beat 'em before, but Eli loves putting up big numbers in Big D.
Pick: Giants -2
At Denver -6.6 New Orleans
Shoot out city. I like the Saints to keep pace.
Saints +6.5
San Francisco -6.5 At Arizona
Big divisional battle. Two great defenses. Edge has to go to San Francisco.
Pick: 49ers -6.5
Last Week: 6-5-1
Season 48-53-2
Last Season: 140-120-12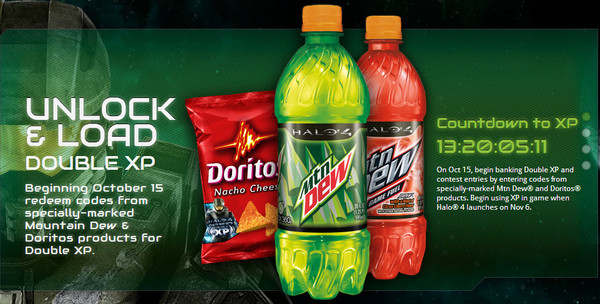 With the release of Halo 4 right around the corner, Halo fever is in full effect. People will be lining up to get their hands on the game (and hey, if you want to avoid the lines and score a free Xbox 360 in the process, you can always enter our GameStop Halo 4 giveaway). With anticipation for the release mounting, we got to chat with video game journalist Geoff Keighley last week. Geoff was just coming off a visit to New York Comin-Con, and he's working with Mountain Dew and Doritos to promote the launch of Double XP, where gamers can get access to exclusive features and enhance the Halo 4 multiplayer experience through DEWXP.com.
Basically, if you pick up different Mountain Dew and Doritos products, you can redeem codes on the DEXP.com site to load up on Double XP. Starting November 6, Halo 4 and Xbox LIVE gold members can use Double XP in game to unlock all kinds of goodies and to enter for a chance to win cool prizes like a limited edition Halo 4 wireless controller, a limited edition Halo 4 Xbox 360 console and toys, t-shirts games and more.
Geoff gave us some more info about the Double XP program, how you can get involved and what he's looking forward to with the release of Halo 4. We also took a trip down memory lane to reminisce about Rise of the Triad, one of my favorite PC games of all time. Here's the interview: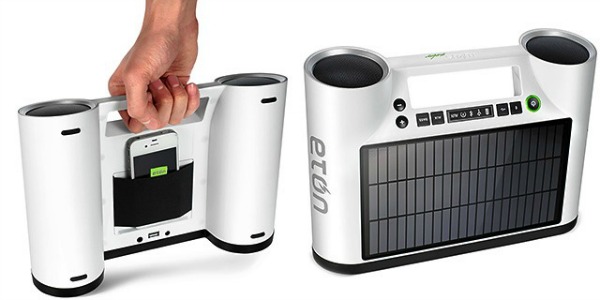 moneyman
My taste in music and my music consumption habits are decidedly old-school. I like to buy old lots of funk and soul 45ss on eBay. I usually find new music by flipping through dusty crates of 12 inches in flea markets and thrift stores. I don't choose vinyl because I'm a hardcore audiophile or anything, I just love records and I'm used to consuming my music through old analog means.
But I'm not a Luddite, either. I embrace new technology when it serves a purpose. I like to touch on high-tech from time to time. Sometimes you find a piece of new technology, a new method for doing things, and it makes you wonder how you ever lived without it. This is how I feel about the Eton Rukus Solar portable Bluetooth sound system.
I'm telling you, man, this thing is from the future. If you showed this device to the younger 80s or 90s version of me, I would think it was a prop from a Star Trek set or something. I wouldn't understand how it could function, let alone replace my boom box, computer speakers or home entertainment system.
After using this thing for a few weeks, I don't even remember how I used to listen to music before. Combine this Bluetooth sound system with an iPhone and Spotify, and you got the makings of powerful, portable, high quality system that sounds great indoors or out.
So this thing weighs four pounds. It's got a handle bar, a convenient pocket to hold whatever device is pumping music through it and oh yea, a friggin' solar panel. You charge the Rukus Solar and it's 7.4V Lithium-ion battery with a regular AC adapter. It gets to full juice pretty quick and takes less than six hours to get fully charged via the monocrystal solar panel. With a full charge, you can get over eight hours of continuous music play out of it. And that's just indoors or in the dark. Take it outside for a pool party, tailgating situation, day at the park/beach/anywhere sunny, and you get the added benefit of additional solar juice. It's a self-powering music station, dude.
What's this? You're portable speaker is juiced up, but you're iPhone battery is almost dead? Well, just plug your iPhone into the device using the USB port in the back. Charge it back up. Even if you're working with some music-generating device that isn't Bluetooth enabled, there's still an audio jack in the back you can use.
Most importantly, the sound quality is extra-impressive. Nothing tinny or weak sauce about it. I find it best to place the unit resting flat with the solar panel facing up. This gives you the best sound experience. The volume goes pretty high, too, especially for something so compact. It's got a decent bass boost as well, for those of you who like to hear your lows. One complaint I have is that the volume meter doesn't have any sort of digital display. Not a big deal, but it would be nice to know when you're at 50% volume or maxed out, etc.
I've been really impressed with this thing. It costs $150 and comes in white, green and black. Sounds like a lot for a speaker system, but the Rukus Solar is worth every penny. If you've ever been outside and wished you could just serve up some tunes from your phone or tablet or laptop, this the best way to do it. Or if you're listening to music at home and you just want to move around with your tunes, this thing is sick. Sure you'll find other Bluetooth/portable speaker systems that are smaller, easier to pack in a bag, etc. But splurge for the extra sound quality, extra volume and the ability to use the power of the sun to charge your phone and fuel your tunes. You won't be disappointed.
I heard about this documentary, but I missed the first airing. Luckily the guys over at Barstool Sports Boston posted up the whole video, along with the next air dates. Like almost everything NFL Films does, this is just all kinds of awesome: