Review: MapiCases Orion Leather iPad Case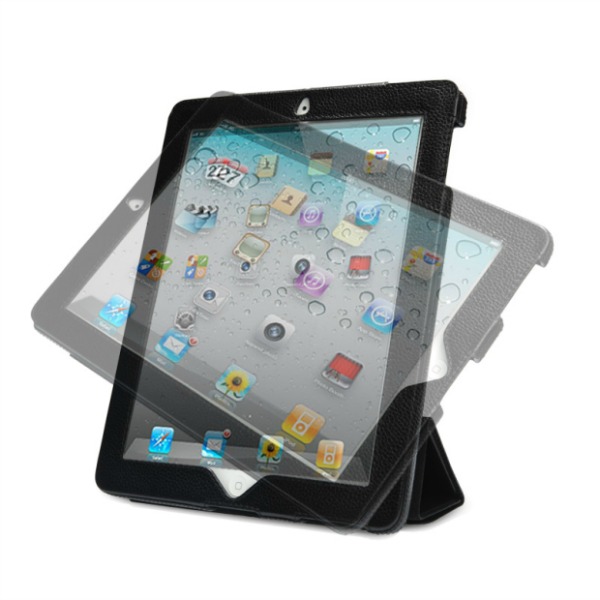 iPad cases come in all kinds of shapes, sizes, materials, etc. Well the size is usually pretty standard, actually. It's got to fit your iPad after all. But there are different cases for different things. You can get a case that features a little keyboard or a basic snuggy pouch that pillows your iPad during transport. It really all depends on how you use your iPad and what level of protection you want for it.
A few weeks back, I received an Orion Leather iPad case from MapiCases, and it's been by go-to case ever since. The case itself is just gorgeous. It's real, high-quality leather that feels good in your hands. It's shiny and has great grip, but much better than a synthetic material-type cover. The case is pretty lightweight, but it feels sturdy. The iPad fits in there tight, with a magnetic flag that keeps it snug. The cover closes securely with a magnetic seal that's easy to open and close, but stays shut when you want it stay shut. The cover also has a soft interior lining that protects your screen from scratches when closed.
The creased cover design gives you multiple viewing options. This is really the biggest strength of the case. Sure it looks great, provides that protection and it's made from quality materials and all that, but I love different display options that the Orion case provides.
I use my iPad every Sunday to watch football. I have a main game on the television and I flip through other games or just park the Red Zone Channel with the iPad. With previous cases I've had, I would usually need to lean the iPad to prop it up, which wasn't really optimal for multi-person viewing. But with the Orion case, you can fold up the magnetic cover creases to create a sturdy stand that makes your iPad look more like a desktop monitor display and less like a leaning tablet.
The case easily transforms for quick rearranging if you want to type on the iPad or flip the standing display (great for tweaking volume or re-positioning a power cord). It goes from horizontal to vertical viewing in like two seconds. The magnetic creases aren't flimsy, either, so whatever display option you pick, your iPad will stay in that position pretty securely.
As with all things that look nice and work well, the Orion iPad case isn't cheap. It's available for $160 on the MapiCases site. Color options include white, black, red, tan and brown. If you paid a bunch for your iPad, might as well invest in a case that gives you maximum protection with multiple display options that'll suit your different iPad habits.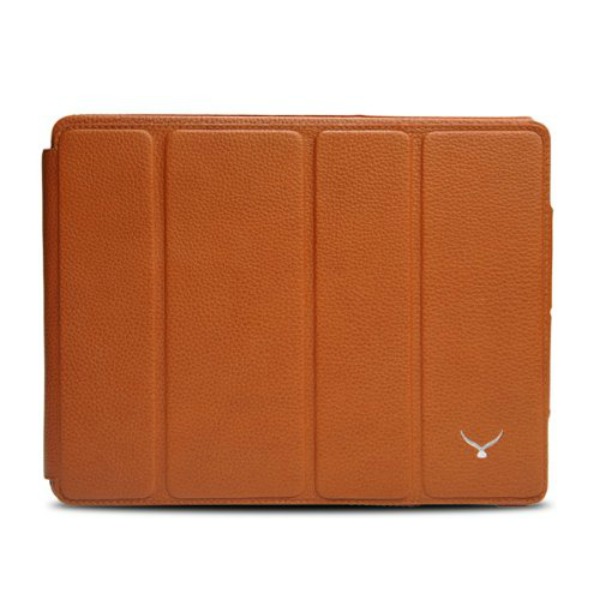 Related Posts
| | | |
| --- | --- | --- |
| | Print article | This entry was posted by Chris Stout on November 1, 2012 at 11:59 am, and is filed under Lifestyle. Follow any responses to this post through RSS 2.0. Both comments and pings are currently closed. |
Comments are closed.