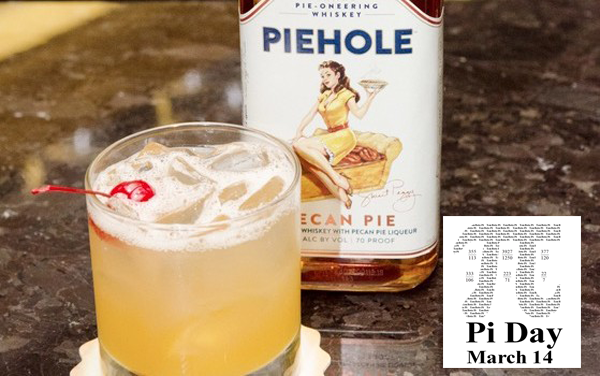 Every day it seems like we are celebrating something. From National Pretzel Day to Wear Your Clothes Backwards Day each day seems like a new adventure. What you might not know is that on March 14th we are celebrating a mathematical holiday. Pi Day is this Monday, March 14. Even if Pi Day is not a holiday you would normally celebrate, it's another great reason to whip up a cocktail—and what better to include in your Pi(e) Day drink than PIEHOLE Whiskey?
As always please enjoy these cocktails responsibly.

Lucky Apple
1.5 oz. PIEHOLE Whiskey with Apple Flavored Liqueur
3 oz. Ginger Beer
A splash sour mix
A splash of lemon-lime soda
Garnish with lime wedge
Cherry Punch
1.5 oz. PIEHOLE Whiskey with Cherry Flavored Liqueur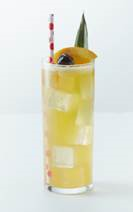 4 oz. Ginger Ale
.5 oz. Pineapple Juice
.5 oz. Orange Juice
Juice from half of a lemon
Garnish with a cherry and orange
Pecan Sweet Tea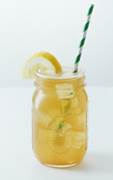 1.5 oz. PIEHOLE Whiskey with Pecan Flavored Liqueur
1 oz. Orange Juice
Top with Iced Tea
A dash of bitters
Lemon juice
Garnish with lemon wedge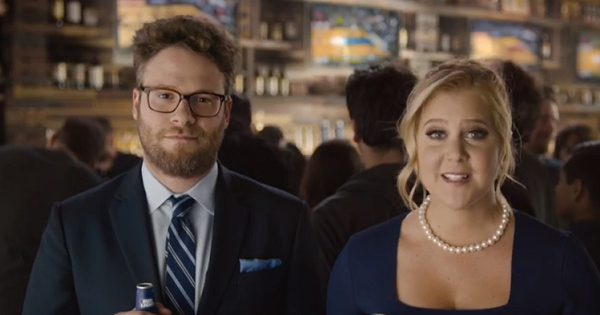 Amy Schumer and Seth Rogen want to stop all the political debates so we can focus on something truly important, basketball. As the political primary season continues, Amy and Seth are reminding Americans that the Bud Light Party is not going to get caught up in mudslinging.
The Bud Light Party is all about celebrating what unites American drinkers, and during the month of March nothing does this quite like watching basketball with an ice cold Bud Light.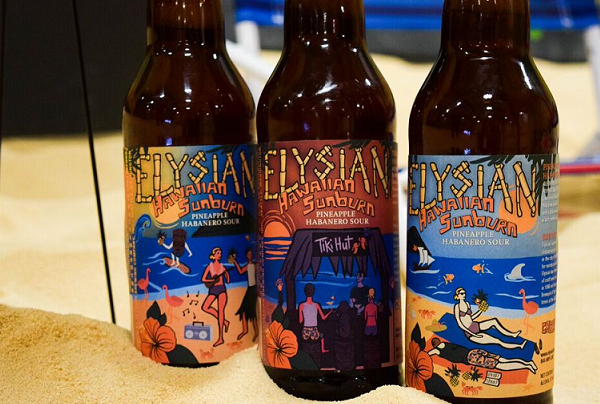 Just in time for warmer weather is Elysian's latest release, Hawaiian Sunburn. It is now available through March. Enjoy this pineapple habanero sour ale on draft, 22 ounce bottles, or in a 6-pack.
Hawaiian Sunburn, integrates a slight sweetness, heat, and is backed by a tart refreshing finish for all who enjoy a truly unique beverage. Whether you're avoiding the cold at home or enjoying a night out, create your own getaway with Elysian's Hawaiian Sunburn.
Now if you are looking to get some of this fantastic ale all you need to do is use these links below to see if Hawaiian Sunburn is available near you http://www.elysianbrewing.com/distribution/ or the Elysian beer locator: http://www.elysianbrewing.com/beer-locator.
Here are some facts on the Hawaiian Sunburn.
Alcohol by Volume: 5.3 %
STYLE: Pineapple Habanero Sour
BODY: Medium
TASTING NOTES: Ale brewed with habanero peppers and pineapple
MALTS: Acidulated malt, Dextra-Pils
HOPS: Magnum hops and Hull Melon added a touch of bitterness
SPECIAL: Habanero powder added in whirlpool, pineapple concentrate added post-fermentation
ABV: 5.3%
IBU: 9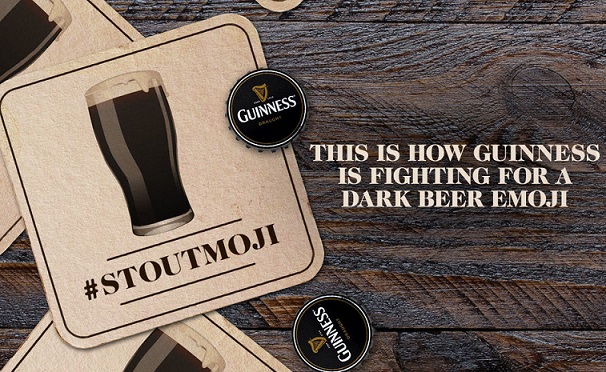 With tablets and smartphone we seem to add an emoji to everything. One company feels left out. The brewers of Guinness have a question: What about dark beer? That's why today, Guinness & Co. published this open letter calling on dark beer lovers to join the fight to bring a dark beer emoji to the world's keyboards.
Here is their open letter.
To Dark Beer Lovers of the World,
As long as humans have been brewing, there has been dark beer—from the ancient Egyptians to
Ireland's Arthur Guinness to America's craft brewers.
Today we enjoy more stouts, porters, and dark ales than at any time in human history. And in this age of technological innovation, we have more ways than ever to share our experience with others.
But when it comes to communicating with tiny icons, we're limited to two pale beer emoji.
We know that you, dark beer lovers of the world, have noticed. We don't live in a one-beer world, and we deserve more than a one-beer keyboard.
That's why we've submitted a proposal to the Unicode Consortium, the organization responsible for emoji, asking them to release a dark beer emoji—or Stoutmoji, if you will.
One question on the submission form caught our attention: "Is the expected level of usage likely to continue into the future, or would it just be a fad?"
A 5,000-year-old tradition is not a fad. At Guinness alone, we've been brewing dark beer for more than 250 years—and we're not slowing down.
It's time to bring more beer to the emoji keyboard. And you, the dark beer lover, can help make it happen.
Simply tweet this message:
I want more beer variety on my keyboard. Add a #DarkBeer emoji, @Unicode. #Stoutmoji
By showing the powers-that-be we're serious, we can bring Stoutmoji to the world's keyboards. There's no time to waste … St. Patrick's Day is almost here.
Sincerely,
The Brewers of Guinness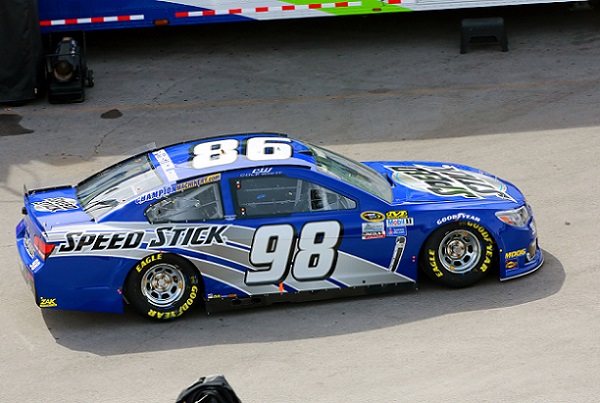 In any sport or career we look to work with the best. One of the new NASCAR drivers, Cole Whitt looks to follow that lead. Cole will pilot the Premium Motorsports No. 98 in the 2016 season with ongoing support from Speed Stick. Whitt and the No. 98 Speed Stick brand team made their first appearance on track at Las Vegas Motor Speedway this past weekend.
"I'm really excited and grateful for the opportunity to go racing with Premium Motorsports and continue my relationship with Speed Stick," Whitt said. "Jay Robinson is a smart businessman and has grown his team the right way over the years, and I'm really looking forward to being a part of that growth. The 2015 season was great for me as a driver. We had some important personal victories and some areas where we'll want to improve."
The 24-year-old Whitt will enter his third full-time Sprint Cup Series season after progressively climbing the NASCAR racing ranks of the Nationwide, Camping World Truck and K&N series. The Alpine, California native made his transition to stock cars after an early career in open-wheel racing, which included a 2008 U.S. Auto Club National Midget championship.
Known for its line of high-performing antiperspirants and deodorants, Speed Stick previously sponsored Cole during his rookie and sophomore years and connected with fans by documenting the driver's first race at the Daytona 500 through a unique, online video series.
In addition to this month's Las Vegas Motor Speedway race, Speed Stick brand sponsored races this year will include high-profile events such as the 400-mile event at Kentucky Speedway in July, the Crown Royal 400 at the Brickyard at the famed Indianapolis Motor Speedway also in July, and the Can-Am 500 at Phoenix International Raceway in November.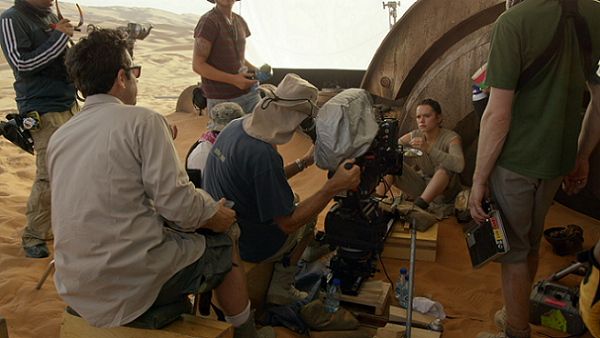 You will be able to go and get an inside take on the making of Star Wars: The Force Awakens. This film shattered box office records upon its debut to become the cinematic event of a generation with over $926 million domestic and $2.05 billion worldwide. As announced this morning by Chairman and Chief Executive Officer Robert A. Iger at The Walt Disney Company's Annual Meeting of Shareholders, the epic movie will be available to own early on Digital HD and Disney Movies Anywhere on April 1. It comes home on Blu-ray Combo Pack and DVD on April 5.
Discover the complete story behind the making of Star Wars: The Force Awakens with in-depth documentary and bonus material that will take fans on an exciting journey behind the scenes.  Secrets will be revealed through extensive footage, never-before-seen deleted scenes, and exclusive interviews with the actors and filmmakers. Bonus features include:
Secrets of The Force Awakens: A Cinematic Journey – For the first time, discover the complete story behind the making of The Force Awakens, revealed through in-depth footage and exclusive interviews with the actors and filmmakers in this feature documentary.
The Story Awakens: The Table Read – Cast members familiar and new reflect on the memorable day they all first came together to read the movie's script.
Building BB-8 – See how the filmmakers brought the newest droid to the screen, creating an instant fan favorite in the Star Wars universe.
Crafting Creatures – Watch movie magic as the filmmakers bring a cast of new creatures to life.
Blueprint of a Battle: The Snow Fight – Go deeper into the epic, climactic lightsaber battle between Rey and Kylo Ren.
John Williams: The Seventh Symphony – The legendary composer shares personal insights of his work on Star Wars and The Force Awakens.
ILM: The Visual Magic of The Force – An insider's look into the remarkable digital artistry of the movie's visual effects.
Force For Change – Heroes come in all shapes and sizes. See how the Star Wars: Force for Change initiative has united Star Wars fans all over the globe to help others.
Plus Deleted Scenes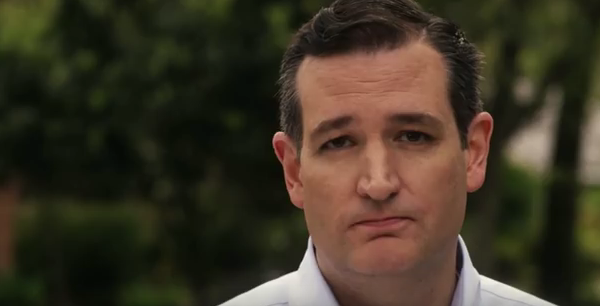 If you are like me politicians can drive you nuts. They say one thing one day and change it the next. I honestly feel that they speaking nonsense. It looks like the entertaining folks over at Bad Lip Reading agree with me. This month they just released the Ted Cruz – A Bad Lip Reading video on him. It is fantastic. Here is a great way to start your Monday off with a laugh.

Spike TV's hit show Bar Rescue will air its 100th episode this Sunday at 9/8c! You can watch this milestone episode as the show begins a new season.  We here at MANjr. were able to get our hands on one of the cocktails made with Crown Royal Northern Harvest Rye that will be featured in the episode.  When watching the show you might want to make it yourself.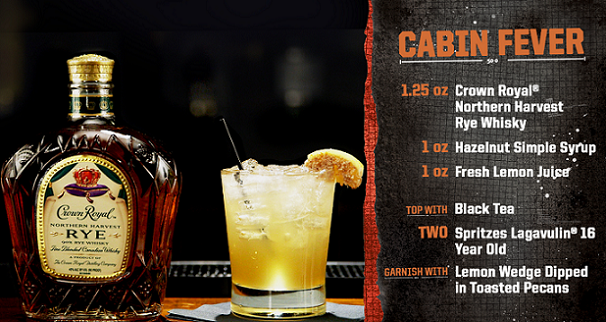 Crown Royal also helped throw a party in New York City for Ron Taffer as he celebrated 100 episodes with friends and family at a special party.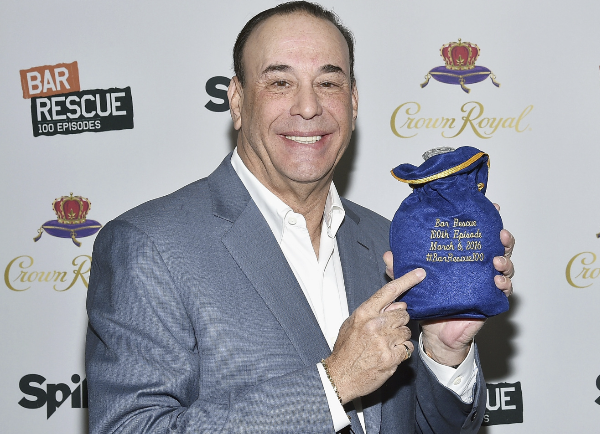 Sacha Baron Cohen is back at it again! Nobby (Cohen), a sweet but dimwitted English football hooligan, reunites with his long-lost brother Sebastian (Mark Strong), a deadly MI6 agent, to prevent a massive global terror attack and prove that behind every great spy is an embarrassing sibling.
Nobby has everything a man from Grimsby could want, including 11 children and the most gorgeous girlfriend in the northeast of England (Rebel Wilson). There's only one thing missing: his little brother, Sebastian, who Nobby has spent 28 years searching for after they were separated as kids. Nobby sets off to reunite with Sebastian, unaware that not only is his brother MI6's deadliest assassin, but he's just uncovered plans for an imminent global terrorist attack. On the run and wrongfully accused, Sebastian realizes that if he is going to save the world, he will need the help of its biggest idiot.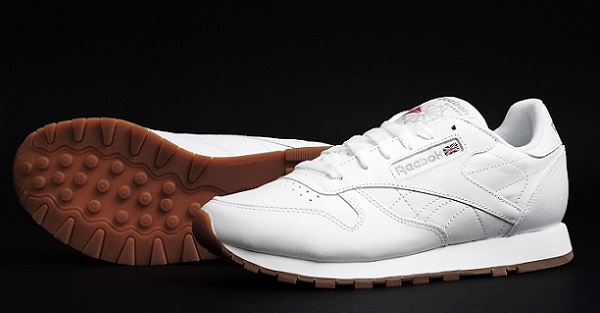 Just in time for spring you can keep it crisp, clean, and Classic with the most iconic dual gender sneaker: the Reebok Classic Leather.
The crown jewel of Reebok Classic, the Classic Leather is true to Reebok's heritage and DNA, while it's understated and timeless design make it a necessary staple for every sneaker collection. Ever since the Classic Leather broke onto the scene in '83 it has withstood the test of time, providing a blank canvas for generation after generation to express its own fearless style.
Joining Reebok Classic in re-introducing the sneaker is Grammy winning Top Dawg Entertainment artist Kendrick Lamar, who has a deep connection and relationship with the Classic Leather, having worn the sneaker throughout high-school.  A powerful representation of the integrity, depth and authenticity that the Classic Leather stands for, Kendrick Lamar is the ultimate embodiment of self-expression and perfect champion of one of Reebok Classic's most iconic shoes.
Reebok Classic is honoring the original and revered release of this must-have shoe for the spring season by keeping the sneaker's iconic design details intact. A clean white, premium leather upper provides the perfect building block to highlight your own unique style, while the streamlined, chic simplicity of the shoe boasts the signature Reebok Classic branding and retro gum outsole.
With its legendary heritage and modern significance, the Classic Leather represents the authenticity and originality of Reebok Classic, with a relevance that grows even stronger over time.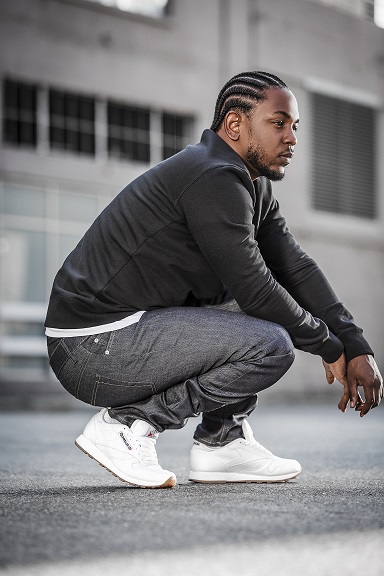 The Classic Leather is available now online at Reebok.com and will be hitting shelves at Finish Line on March 11th.  The Classic Leather styles is available for the whole family.  Adult sizes retail for $75, Grade School for $55, Pre-School for $50 and Toddler for $38.