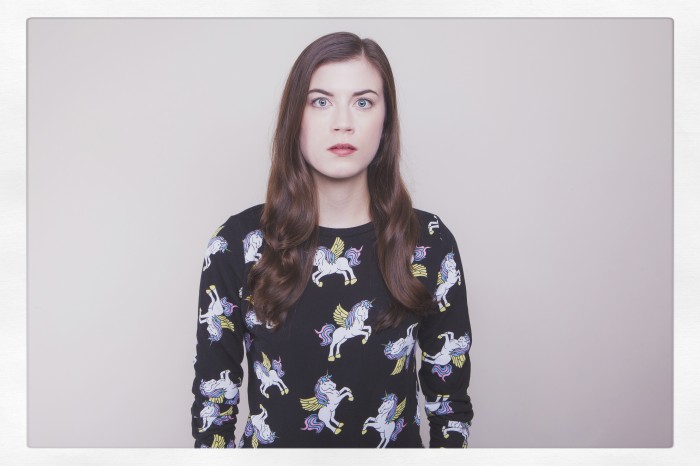 Caitlyn Larimore is an actress, writer, and filmmaker based in Los Angeles.  She currently plays Lynn on NBC's medical dramedy series, "Heartbeat".  She's also been seen on the hit TNT series, "Leverage," in independent feature and short films, and in numerous national spots.
As a filmmaker, she wrote, produced, and starred in short film, The River Bride, which screened in five festivals internationally and was awarded "Best Short Film" at OIFF, 2015. Her self-created, one woman web-series, DORKS, gained an online cult following and received critical praise which highlighted her range as an actress and ability to self-produce dynamic stories regardless of resources. Her portfolio of creative work stands a testament to her unique talent, acute comedic sensibilities, and commitment to generating original content.
Before moving to Los Angeles from Portland, Caitlyn also spent time as a print and runway model, which included walking in New York Fashion Week. She never fell on a runway and occasionally still high-fives herself in the mirror for that achievement.
Caitlyn graduated The University of Portland with a BA in Theater Performance and is also the recipient of The Mark Twain Comedy Acting Award. Caitlyn probably knows more about dinosaurs than you; and, because you will ask: she never played basketball. She was always picked last in gym class.
For more on Caitlyn Larimore go to her website and follow her on Twitter @DinosaurDisco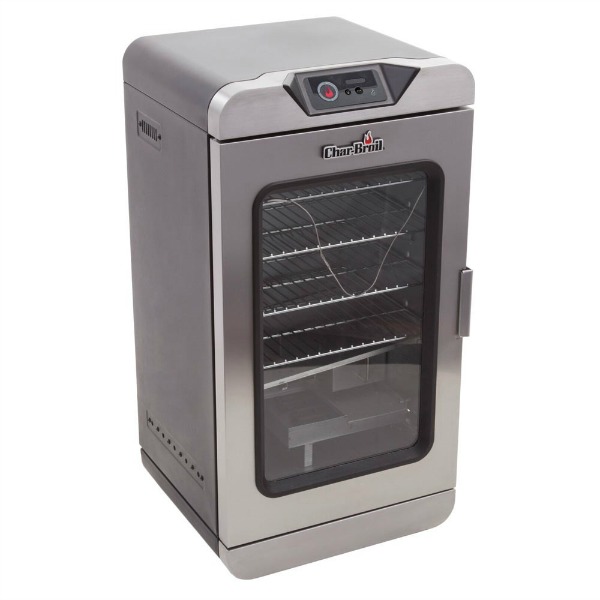 Smoking meat is a cooking technique that predates the modern era. It plays to our best primitive instincts. Early men (and women) were carnivores in need of cooked meat that would keep longer. And if this could be done with the added bonus of extra wood flavor, all the better. This need persists in the 21st Century. So when Char-Broil offered to set us up with a digital electric smoker to review, we were stoked. It's not often we get to review cutting edge meat technology. Test out a smoker that communicates with your smartphone over a wi-fi network? The answer was easy.
Retailing at $399 (for the larger model), the Char-Broil Digital Electric Smoker with SmartChef™ Technology is both simple and complex. It's simple in that it's designed for cooks who prefer the set-it-and-forget-it approach to meat smoking. This helps make the device a nice entry point for novice smokers of meat (like myself). The Digital Electric Smoker is also complex as it it requires the use of Char-Broil app that basically runs everything, from pre-heating and meat settings to monitoring temperature and alerting you when your meat is cooked. If this makes it sound like it's a cooking device from the future, that's because it kinda is.
To be fair, initial setup can be a bit of a challenge, but luckily for you, dear reader, your humble reviewer has already gone through the steps to troubleshoot some of the setup issues you may encounter when using the Digital Electric Smoker for the first time.
For starters, if you have a home wireless setup that has both a 5G and 2.4 network, you need to make sure that the smoker and your cell phone are both using the 2.4 network. The smoker won't connect to 5G. Because it's an outdoor device that is likely to be positioned far way from your home router, the smoker is designed to connect to the more distance-friendly 2.4 network. The manual also recommends that you point the smoker in the direction that your signal is coming from, which does seem to make a difference.
Okay with that out of the way, the first thing you need to do is download the Char-Broil app. The app is a bit buggy, but it gets the job done. After you download and install, the app prompts you to create a DADO account and it's through this account that your phone communicates with the smoker. Pairing is pretty simple once you get everything all set up.
Before you use the smoker, you need to run an initial seasoning setting that removes any residual materials that remain from the manufacturing process. It's just a one time thing, but don't forget to do it. Once you're ready to smoke, that's when the real fun begins.
The first rule of meat smoking is that you need to preheat your wood chips. With the Digital Electric Smoker, you don't have to soak your chips ahead of time. You can even skip using the water pan. But you do need to give your chips time to preheat so they're ready to rock when you put the meat into the device. Deeper wood chip flavors like hickory, mesquite or oak are best paired with darker, heavier meats. Lighter meats are best paired with lighter wood flavors like apple, cherry or maple. But you know, you can also mix and match. Have fun with it, you budding meat smoking artist, you.
Once you get your choice of chips all preheated, the app will send an alert letting you know that it's time to toss in your meat. Now this next step is very important. The meat probe is the key to everything. Place it in a silly part of whatever you're cooking, and you could get a false reading that can result in a bad cook. Put that thing in a unobstructed center area of the meat that's nice and plumb without being to fatty, and you're good to go.
Poor probe placement can lead to meat being undercooked. This happened to me and some chickens I was smoking. It was late, the patio was dark and I used the light of a cell phone to direct my meat probe placement. This was a very rookie move on my part, and as a result, I received an alert on my phone that my chickens were done long before they were actually finished. This is because my meat probe was lodged in a silly spot. Be firm and decisive with the placement of the meat probe. Get that thing in there properly so you don't run into any issues.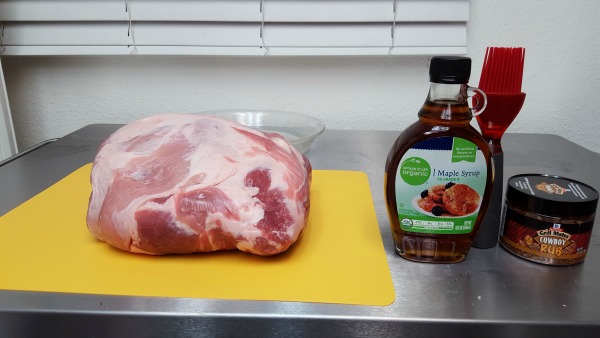 Pork shoulder is another great meat to smoke. Probably a way better option than trying to smoke whole chickens. Get some bone-in pork shoulder, wipe it down with maple syrup, apply a rub, let it sit overnight and then pair that thing with some cherry or apple or cherry apple chips, pair with some light flavored wood chips, get that meat probe in there properly and bam, you get a pretty tasty chunk of meat that's ready to be pulled and mixed with some light, vinegar-based BBQ sauce (like Salt Lick Original). Grab some of those ready made oven biscuits and boom, you're now the mayor of flavor town.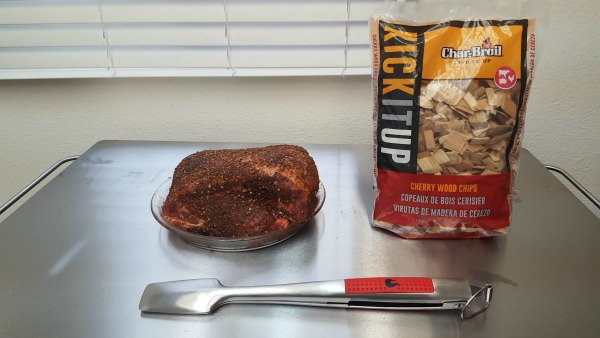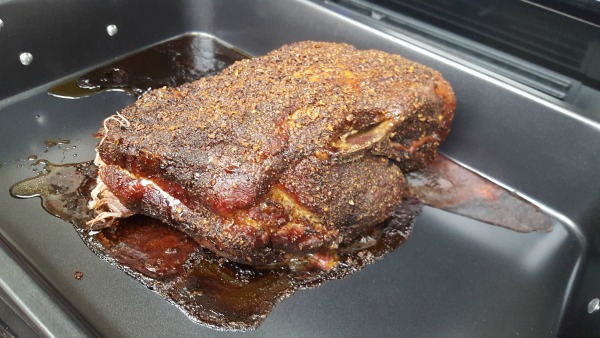 The Char-Broil Digital Electric Smoker features three cooking modes:
Guided Cook mode walks you through a program after you enter the type of meat your smoking, the weight of the meat cut and how it's prepared. The app provides you with instructions and estimated cook times. You just add in all the details and push the button to get things rolling.
Manual Cook mode let's you set up the parameters of the cook yourself. You can enter a target cook time, temperature for the for meat probe or temperature of the chamber itself. You can monitor these things from your phone as the cook runs.
Preset Cook mode let's you operate the device without the use of the app. This lower tech approach let's you skip the whole wi-fi connection situation, but it does have its limitations. The three options available as presets are Pulled Pork, Beef Brisket and Smoked Fish. When you use any of the presets, the preheat cycle runs automatically, but you got to monitor the light ring to see when your meat is ready to be added or when the cook is complete.
The Char-Broil Digital Electric Smoker gives you a balance of simple, slow cooking goodness with the added element of high tech control from the palm of your hand. Rookie meat smokers (like myself) will enjoy the fact that you can walk away from this thing while it works its flavor smoking magic. Experienced meat smokers will enjoy tinkering with different recipes and settings to achieve the perfect cook. Although it's not free of flaws (initial setup hurdles, limited preset options), this device leverages SmartChef technology to re-introduce you to the most primal, fundamental meat cooking technique known to man.
After a botched set of chickens and a really tasty pork experience, I'm going to graduate myself to brisket, the king of of all smoked meats. I might even get weird with it and get some fruits and vegetables in the thing. Experimentation is encouraged, so have fun with this thing. If you prefer to follow some battle-tested recipes, check out the options available at the Char-Broil community site.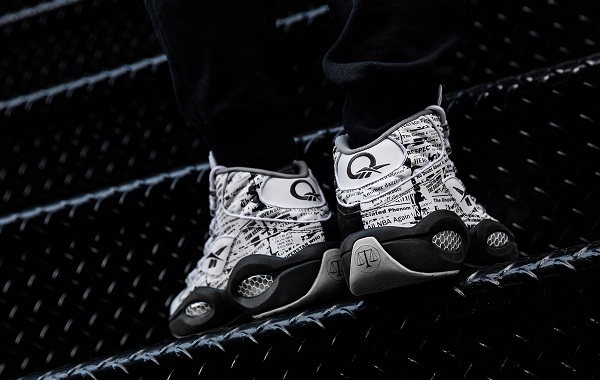 One of the most talked about players in the NBA in the past 20 years was Allen Iverson. Some loved him, while others loved to root against him. One thing that everyone could agree on was that Allen Iverson loved the game of basketball.
To this day, Iverson remains one of the most polarizing figures in sports history. Inundated with on-court accolades and off-court controversy, he elicited a true emotional reaction from every person he encountered – they either loved him, or hated him. There was no in-between.
The former, revered him for his heart and his hustle. It wasn't hard to notice that Iverson left it all out on the court, putting up record numbers and enduring unrelenting punishment to his six-foot frame, only to get right back up for more. He played with an unrivaled fearlessness, prolific skill and an iconic style that earned the love of a city and the respect of fans across the country.
While Iverson's character and talent captivated a slew of admirers, it procured just as many adversaries. He was condemned for his rocky past and distaste for authority. Drew criticism for unprofessional behavior and poor practice attendance. He was chided for his hairstyle, his tattoos and his tendency to say whatever was on his mind. At its worst, he was accused of playing "hero ball" before "hero ball" was even a thing.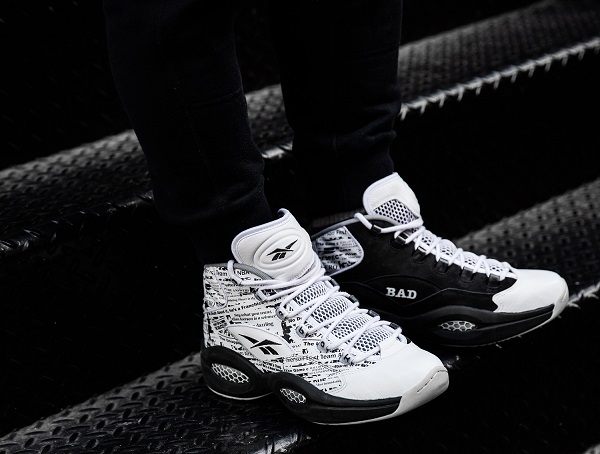 But despite the assumptions of his critics, and perhaps even, the assumptions of his fans, Allen Iverson didn't set out to make a statement with his style or cause controversy for the sake of it. Iverson just wanted to be himself…and win his game.
And while the stories and opinions will follow him, forever branding him as the game's most controversial player, what he really was, was misunderstood.
The 'Misunderstood' takes inspiration from newspaper headlines and other notable quotes about Allen, both positive and negative, in a black and white colorway. The Question Misunderstood will be available on Friday, April 1 for $129.99 at Jimmy Jazz, Shoe Palace, Villa, and Reebok.com.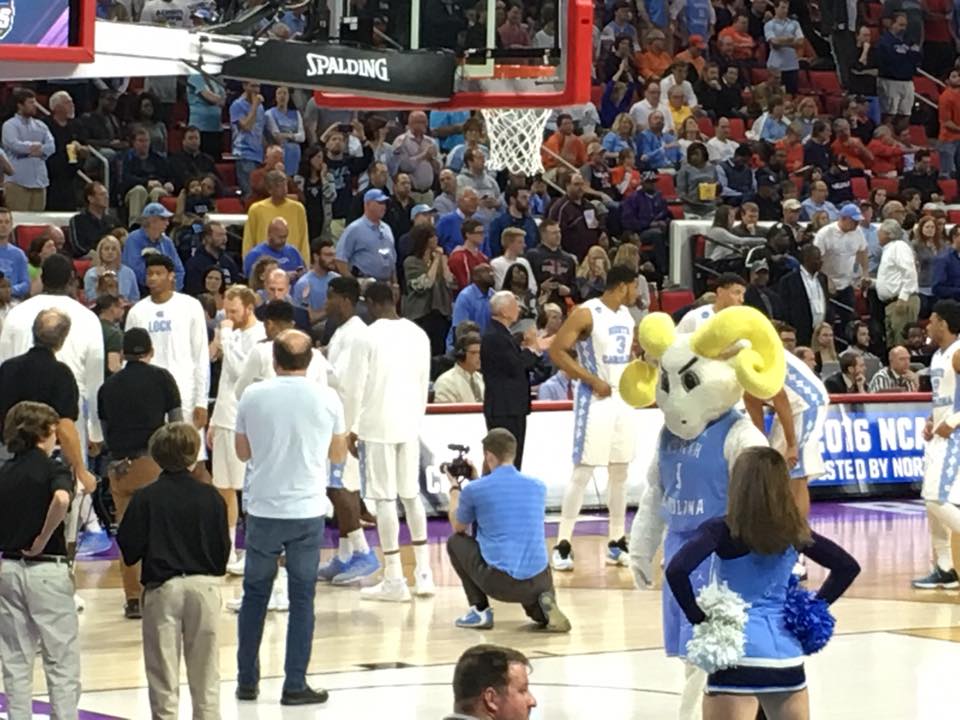 This past weekend I got to check something off my bucket list. I was able to watch my Tar Heels play in the NCAA March Madness tournament. I was there with unbelievable seats watching my favorite college team take on the Providence Friars.
It was all thanks to Dove Men+Care. They gave me two tickets to this past Saturday's games in Raleigh, North Carolina. Not only did I watch UNC take on Providence and win, but I also was able to see Virginia take on Butler.
Besides checking out the game I was able to get to know one of my neighbors a bit more. I recently moved from New Jersey to North Carolina. I would say hello to my neighbors and make some small talk. Yet a few of my neighbors and I bonded over sports. When I got the tickets from Dove Men+Care I knew that one of my neighbors would appreciate the other ticket.
He was psyched that I asked him. While we were taking in the madness he and I were talking about everything from hoops to family to our old college days. He went to NC State and I went to UNH. Even though the schools are miles apart we still shared some very similar stories from back in the day.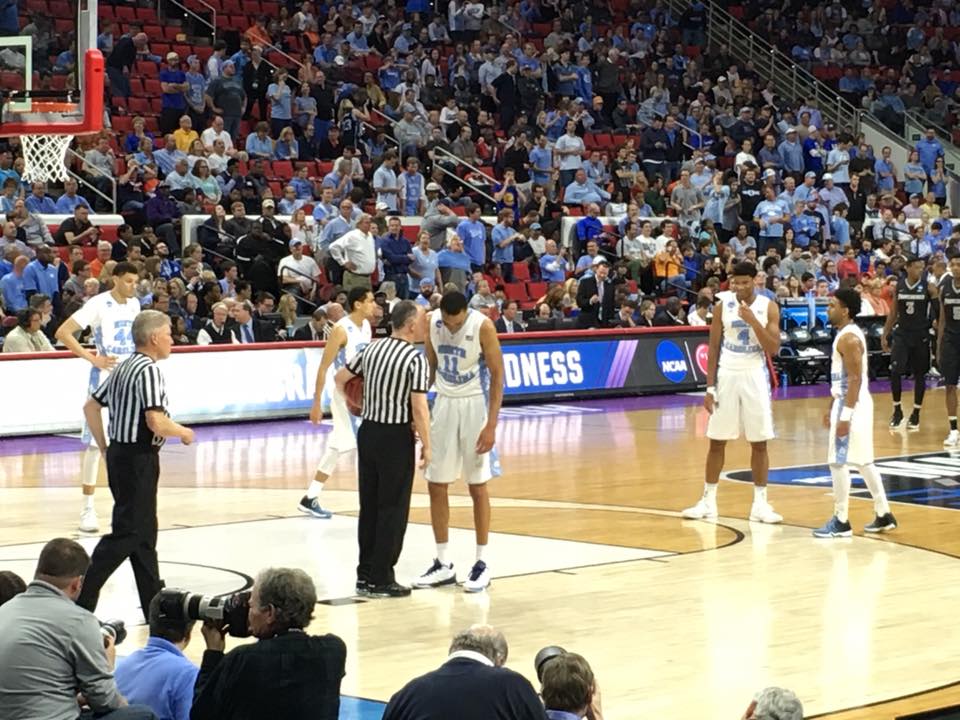 Dove Men+Care is all about finding new and positive ways that men can show real strength. For me it was the ability to share a passion for sports that helped me to bond with my neighbor. I really appreciate the way Dove Men+Care looks to encourage men to display all types of real strength. It will be a weekend that I will never forget thanks to Dove Men+Care.
Since the 2010 launch at the Super Bowl, Dove Men+Care has been committed to representing men in an authentic way, supporting all the caring moments that we all men experience. Learn about what makes a real hero from NCAA basketball coach Jim Calhoun and coach Kevin Ollie. The unique bond that they share is a perfect example of how care makes a man stronger.
"A real hero is not the player that hits the game winning shot, it's the guy that has your back when you miss it."
Visit dovemencare.us to see other highlights that define #RealStrength and learn about the products that Dove Men+Care offers. Care makes a man stronger.
Please note: Dove Men+Care gave me tickets to some of the March Madness games, but my thoughts are my own.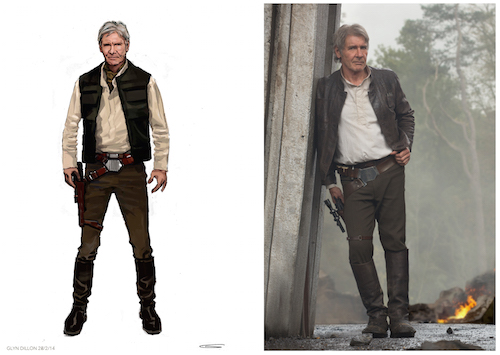 Star Wars: The Force Awakens is coming home on Digital HD and Blu-ray Combo Pack in April and Harrison Ford is doing something very special to celebrate.  Han Solo himself, Ford, will be answering questions this Monday, March 21 at 1:30PM ET/10:30AM PT right here on Tumblr.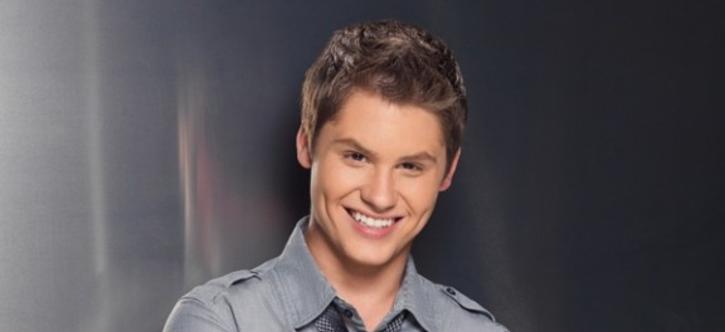 Fans of comedy are in for a real treat as they experience the talent of actor Matt Shively. He is currently starring in the first season of "The Real O'Neals," which recently premiered to an outstanding 6.3 million viewers. Matt stars as 'Jimmy O'Neal' alongside Martha Plimpton and Jay R. Fergsuon, who play his parents on the new ABC comedy. The series will chronicle the lives of a close-knit Chicago family with Catholic roots, whose secrets will reveal their real lives. The family is in for a reality check after they come clean to each other—with Shively's character revealing his own secret.  Matt also finished filming "Summer of 8," which premiered March 8th. Shively plays "Oscar" in the coming of age story where eight close friends soak up their last day of summer together on the beach before parting ways for college. This year Matt has also guest starred on "Resident Advisors" and NBC's "Aquarius" starring David Duchovny.
Here is my interview with Matt! We talk about "The Real O'Neals," acting, and what he learned from David Duchovny.
Follow Matt on Twitter @MattShively1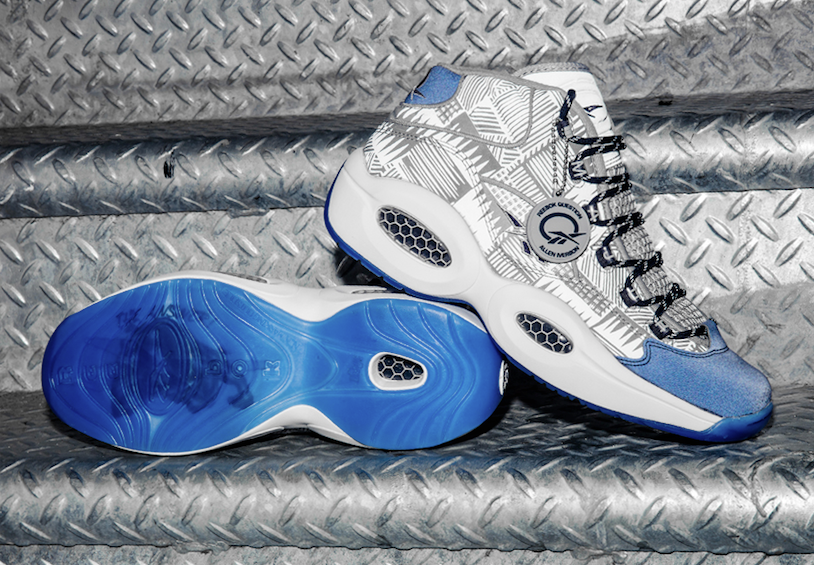 Reebok's 20th Anniversary of the Question Mid, one of Allen Iverson's iconic on-court sneakers that debuted 20 years ago in 1996.
The newest release is in collaboration with Washington DC sneaker boutique MAJOR, and takes inspiration from AI's college experience in that city and his flashy style of play during his era there. The MAJOR x Reebok Question will be available in limited quantities for $180 in-store at MAJOR on March 18 at 11am, followed by an online release on the 19th. To honor the latest release of the iconic AI shoe, DC boutique MAJOR took inspiration from AI's college team in impeccable form. The bold colorway combines an all-reflective material for the upper—inspired by Iverson's flashy style of play—with the recognizable kente cloth graphic print from the uniforms of Iverson's era with the team.
Below the icy blue outsole, you'll find a graphic of AI's bulldog tattoo, his first of many more that decorated his frame over the years. Further special detailing includes insoles printed with the zip codes of the Georgetown area of D.C.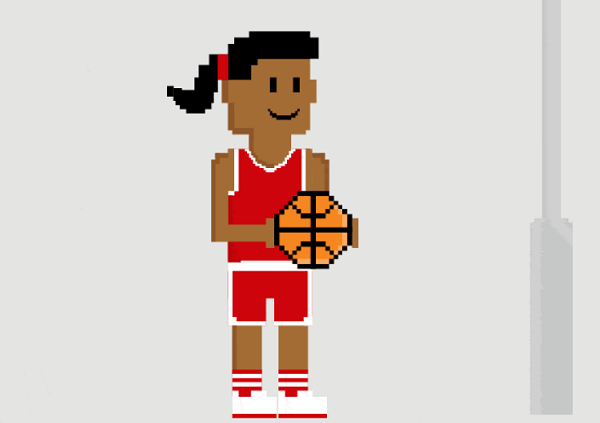 Want to play hoops with Lakers star Julius Randle? You could if you live in the L.A. area. For #WhyNotWednesday, Verizon is partnering with the NBA to show how a better network makes for a better game. Verizon is releasing a new digital game called "Basket Blitz" that lets you play hoops on your phone or computer for the chance to win a flyaway to Los Angeles and an awesome Lakers experience! To enter, Verizon customers simply visit WhyNotWednesday.com.
Verizon will give also residents of Southern California the opportunity to play Basket Blitz against Lakers star Julius Randle in-person today (3/16) from 6-7 PM PT at the Glendale Galleria.
Verizon's #WhyNotWednesday gives customers amazing access to cool experiences every week featuring the latest in music, sports, fashion, entertainment and technology. Follow @Verizon on Twitter for all the latest #WhyNotWednesday happenings.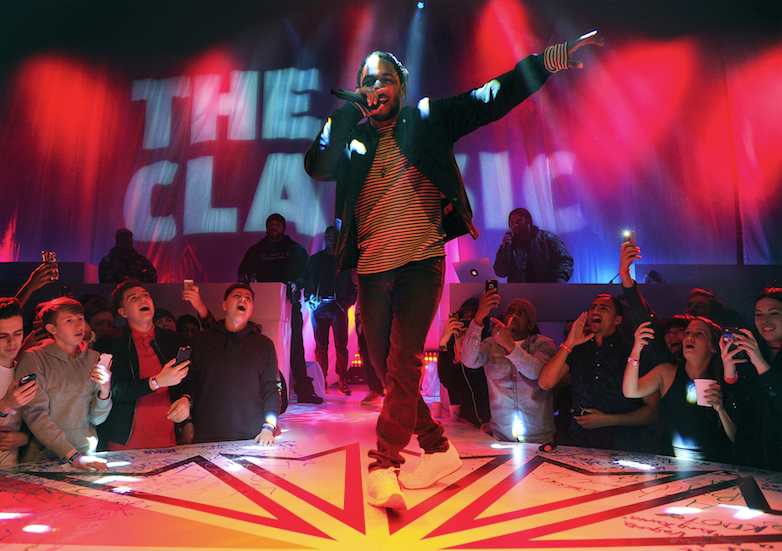 Many people may not know that the Reebok Classic Leather was born in the UK and raised in London.  The Classic Leather originally broke ground in 1983, and has withstood the test of time to become one of the most iconic sneaker styles.  From Bolton, UK to Boston, USA (where Reebok is based) and its understated, timeless design has provided a blank canvas for generation after generation.
To show how Classic Leather has evolved as a style staple all across the world, Reebok Classic united with brand ambassador Kendrick Lamar and leading UK creative talent to celebrate the brand's most influential sneaker. Kicking off in London, Reebok Classic presented a fashion show at the legendary Tate Modern museum, featuring the Classic Leather styled apparel from some of the UK's top designers – Agi & Sam, Katie Eary, Ashish, Holly Fulton, Matthew Miller, Christopher Shannon, Kesh, Sadie Williams, Alex Mullins and Cottweiler.  London based rapper Little Simz provided the soundtrack to the show with an intimate performance.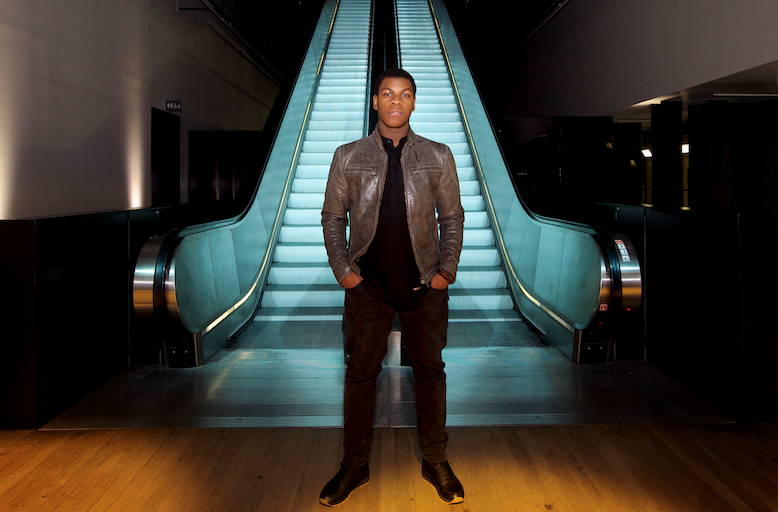 The Reebok Classic celebration then continued to Manchester with Kendrick Lamar descending on UK's second city, spreading his message of inspiration and originality.  Reebok Classic and Kendrick Lamar surprised a group of kids at Manchester's local community center, Wonder Inn, delivering a strong message of individuality to the city's burgeoning creative youth talent who received a unique opportunity to recite their own spoken word.  Kendrick then traveled to Granada Studios, one of Manchester's most historic spaces where he gave a powerful intimate performance for select guests.
Kendrick says, "With my music, I share and seek for understanding. Through a freedom of expression and originality. This is what Reebok is about- being original and authentic. My memories of Reebok go back to high school when I wore the Classic Leather. It's a sneaker that identifies with culture and lets you express your own style, lets you stay true to yourself."
Regarding the Classic Leather sneaker, "It means originality, self-expression, in the most sophisticated, classy way.  It means longevity," said Kendrick Lamar.  "You can't really go wrong with wearing Classic Reebok's."
The Classic Leather is currently available at Reebok.com and Finish Line and Journey's.  The Classic Leather style is available for the whole family with adult sizes retail for $75, Grade School for $55, Pre-School for $50 and Toddler for $38.


There are March Madness brackets and then there are March Madness brackets. Lexus is teaming up with Yahoo Sports so you can win a Lexus GS F-inspired luxury vacation. Just fill out on at the Yahoo Sports' Tourney Pick'em site. It centers around the all-new 2016 Lexus GS F, the brand's most powerful performance sedan that goes from 0-60 in 4.5 seconds.
With the GS F The Bracket, it is not about who wins the game, it's about how fast they play. Just go to www.GSFTheBracket.com. Each round, select which matchup will reach a combined 60 points the fastest. If you guess correctly and you could win a GS F-inspired luxury vacation. Don't worry about busting your bracket after the first round. Lexus' bracket can be played until the finals.