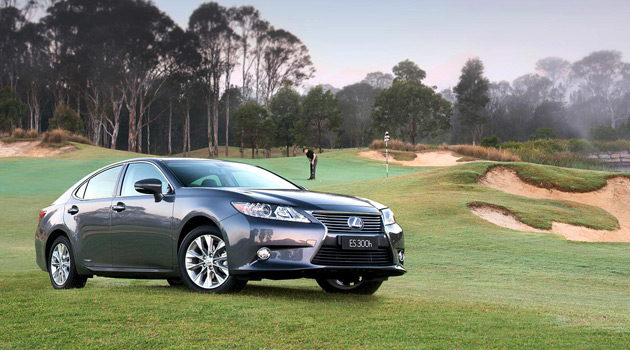 Are you making plans to go to the U.S. Open? Well if you are Lexus is making it a lot more fun for you. Lexus has been the official vehicle for the U.S. Open for the last decade. This year they are teeing up for a great week in Oakmont. Some on-site interactive activities include: a chance to win a two-year lease of the new 2016 RX SUV on a golf simulator game, photos with the U.S. Open Championship trophy, an exclusive autograph sessions with Lexus golfers Jason Day, Billy Horschel and Peter Jacobsen and a Johnny Miller tribute wall from the Lexus golfer's iconic 1973 Open win at Oakmont.
Lexus will also be providing 100 VIP parking spaces for Lexus drivers daily and over 300 courtesy vehicles for players and USGA staff throughout the weekend.
Golf's most anticipated event is here. Lexus returns as the official vehicle of the U.S. Open Championship in partnership with the United States Golf Association (USGA) for the 10th consecutive year. In addition to providing new on-site interactive experiences for golf fans, Lexus will also provide over 300 courtesy vehicles to players and USGA staff throughout the Championship. Bringing together the world's greatest players to compete in golf's ultimate test, the Championship takes place June 16–19 at the renowned Oakmont Country Club in Oakmont, Pennsylvania, for a record ninth time.
Along with a display of the all-new 2018 LC 500 grand touring coupe and the 2016 LX 570 luxury utility vehicle, Lexus will provide interactive activities for visitors in the Lexus Performance Drive Pavilion at the U.S. Open's Spectator Square. A golf simulator lets fans take a virtual swing to hit a hole-in-one on Oakmont's signature Par 3 hole for the chance to win a two-year lease of the new 2016 RX 350 luxury utility vehicle. In addition, a dedicated tribute wall for Lexus golf ambassador Johnny Miller will feature memorabilia, photography and quotes from his iconic, record-breaking 1973 U.S. Open win at Oakmont Country Club. Other activities include co-branded merchandise giveaways, photo opportunities with the U.S. Open Championship Trophy and exclusive autograph sessions with Lexus golfers including Jason Day, Billy Horschel, Peter Jacobsen and Mark O'Meara. Lexus purchase certificates will be accessible through various activities, and 100 preferred parking spots will be available daily exclusively for Lexus drivers on a first come, first served basis.
For more information on the full line of vehicles, go to Lexus.com. Follow the conversation on social media at #LexusGolf.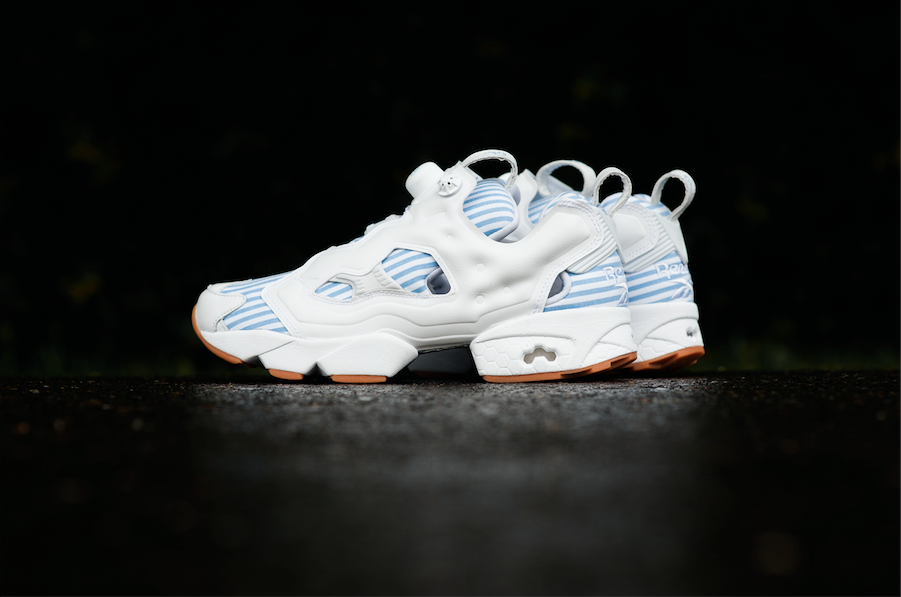 Summer is a great time for white sneakers, but if you want to stand out you might need some flare. It's no secret that summertime brings a constant struggle of looking fresh while keeping cool, especially in the humid heat of Southern Louisiana. Seersuckers ability to keep the wearer cool and stylish while battling the intensity of the southern weather has made it a mainstay in southern fashion for over the last 100 years. In order to bring a little southern charm to the white house in 1996 politicians decided to remind the Senate of how it used to be before the advent of air conditioning in the 1950s. Seersucker Thursday is the tradition in which politicians of congress wear clothing made of seersucker for National Seersucker Day.
Always holding it down for the south, we wanted to put our own spin on the tradition of "Seersucker Thursday" by adding a little southern charm into the Reebok Classic Instapump Fury.
A white leather upper confines the underlays of cotton seersucker on top of the shoe, matching the white midsole that sits atop the complimentary gum bottom. Hangtags and insoles to match finish off our sneaker,combining classic southern seersucker with a Reebok Classic. Mr. Haspel of Haspel's New Orleans said it best, "hot is hot no matter what you do for a living." Whether you're out on the job or running around in the summer heat, these sneakers know how to keep you cool and comfortable.
The Politics x Reebok Instapump Fury Seersucker Thursday is available now only at Politics stores or sneakerpolitics.com.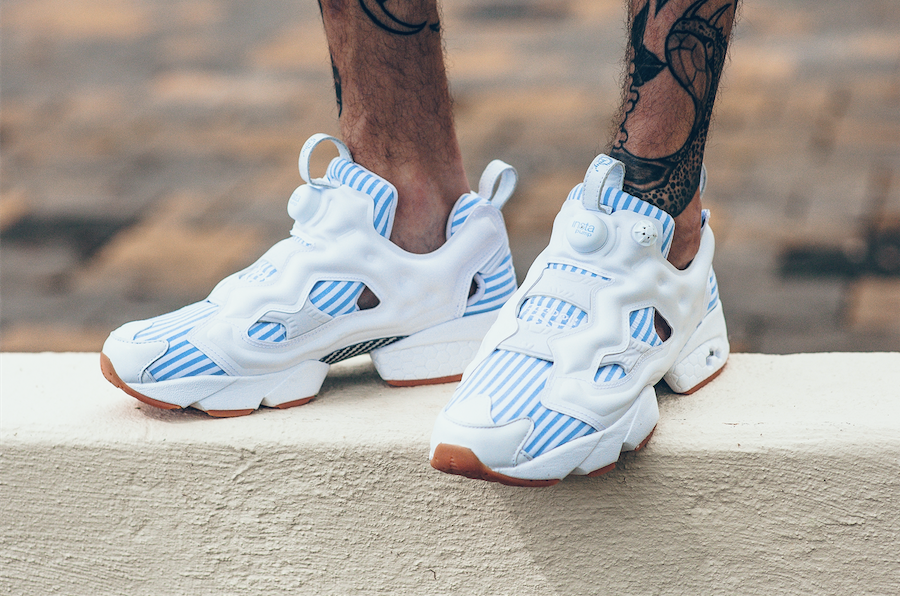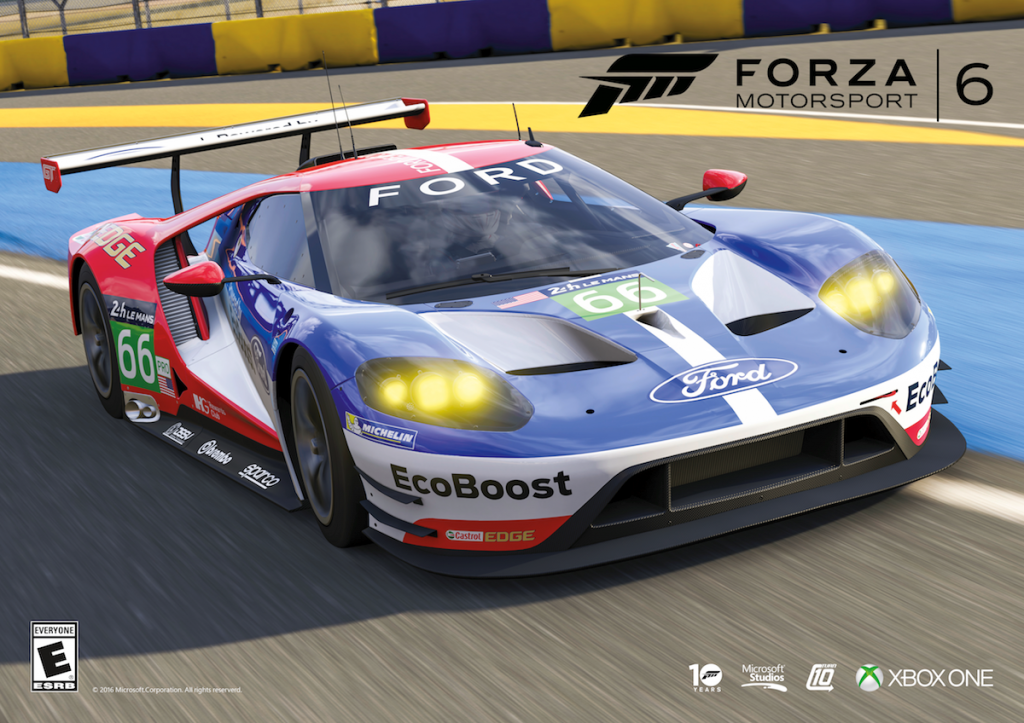 Recently Ford announced that the Ford GT is making a coming back. Not only are car enthusiasts psyched, but so are gamers. To celebrate Ford's return to the Le Mans 24 Hours endurance race 50 years after recording an historic 1-2-3 victory in 1966, the #66 Ford GT race car is now available to drive in the Forza Motorsport 6 racing game for Xbox One.
Starting today, codes to download the Ford GT Le Mans race car for free will be sent direct to the Xbox Live message inboxes of gamers who play Forza Motorsport 6.
This year Ford is running two Ford Chip Ganassi Racing Ford GTs in the FIA World Endurance Championship and two in the IMSA WeatherTech SportsCar Championship. All four Ford GTs will compete for GTE Pro class glory at the Le Mans 24 Hours that starts at 15:00 CET on June 18 in France.
"Ford's 1966 Le Mans victory is the stuff of motorsport legend, and now we're back to take on the world's toughest endurance race with our most technologically advanced car ever," said Henry Ford III, global marketing manager, Ford Performance. "We've worked closely with Forza and Xbox so that millions of Forza Motorsport 6 gamers can experience the excitement of our Le Mans return side-by-side with Ford."
The Ford GT race car is based on the all-new Ford GT supercar, which is the pinnacle product of the Ford Performance division. With state-of-the-art aerodynamics, lightweight carbon fibre construction and a powerful and efficient Ford EcoBoost engine, the Ford GT has been built to go head-to-head with the GT establishment – Ferrari, Corvette, Porsche and Aston Martin – as they fight for victory in the ultimate endurance battle.
The Forza Motorsport 6 cover star Ford GT road car – expected to start arriving in customers' garages by the end of 2016 – has been available to drive in-game since the launch of the acclaimed title last year.
For the Le Mans 24 Hours the two WEC Ford GTs retain their #66 and #67 race numbers while the IMSA cars become #68 and #69, celebrating Ford's back-to-back Le Mans victories in 1966, 1967, 1968 and 1969.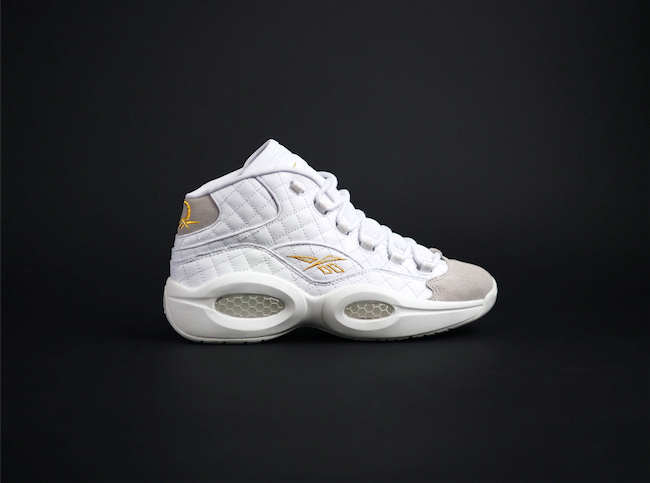 Usually when it is someone's birthday that person gets a gift. This time around Reebok is giving us a reason to celebrate. Reebok Classic continues the Year of the Question in 2016 for the 20th anniversary of Allen Iverson's iconic first signature shoe with the most pristine look for the model ever: the Question Mid "White Party."
In fact, this colorway doubles up on the celebratory theme, honoring both the 20th birthday of the Question this year, as well as Allen Iverson's milestone 40th birthday last year on June 7th, which also coincides with the release date of this Question Mid.
The Question Mid "White Party" features a premium leather upper with quilted stitching in white, with a chalk color suede hit at the toe cap and heel. Adding to the impeccable colorway is metallic gold embroidery for all branding, along with a chalk colored midsole and outsole.
Celebrate Allen Iverson's birthday by picking up the Question Mid "White Party" tomorrow June 7th at Reebok.com and Eblens for $149.99.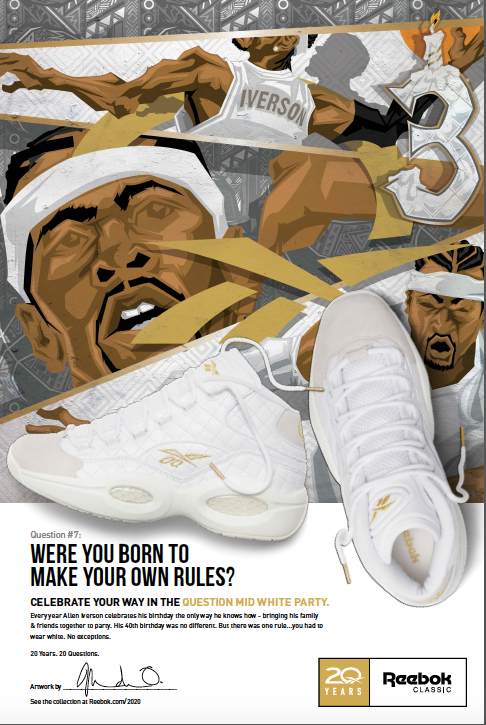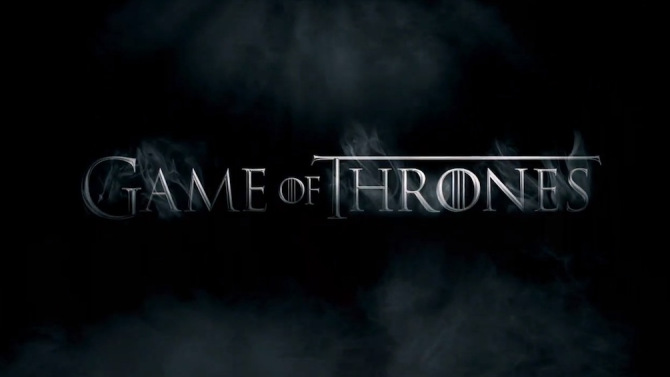 It is not hard to fathom that Game of Thrones is the most-watched HBO original series and best-selling TV on DVD title for the past five years. Not fans of the show will be able to get their hands on the new and very collectible Steelbook collectible Game of Thrones Blu-ray Seasons 3 and 4 sets. Following the release of Steelbook Seasons 1 and 2 this past fall, the collection continues, with seasons 3 and 4 releasing in a Collector's Edition Blu-ray set with the revolutionary new audio technology Dolby Atmos.  Game of Thrones Steelbook Seasons 3 and 4 is available now for the SRP of $79.98.
The Steelbook sets feature art designed by Elastic, the agency responsible for the series' Emmy® Award-winning opening credits. Each Steelbook showcases a specific location that is significant to that season and includes usable magnets on packaging featuring Game of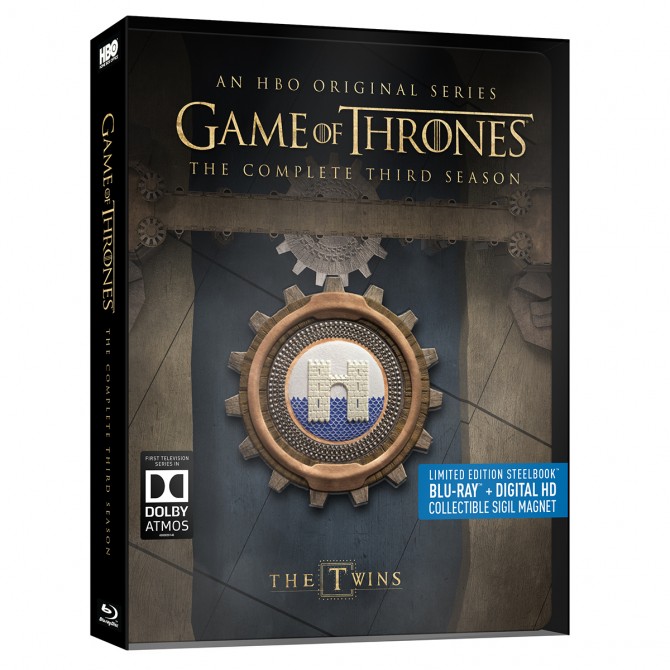 Thrones sigils and symbols. Season 1 packaging featured Winterfell and Season 2 the Lannisters in King's Landing. Season 3 will feature the magnet sigil of House Frey and their ancestral seat of the Twins – the location of Season 3's infamous Red Wedding. The icy landscape of Castle Black and the Wall–where the brothers of the Night's Watch fend off an army of wildlings from the far north–will grace the packaging of season 4 including a crow and Jon Snow's sword, Longclaw as the featured magnet.
In addition to all of the bonus content from the previous Blu-ray sets, the Game of Thrones Steelbook is the first TV on Blu-ray title to be released with the revolutionary new audio technology Dolby Atmos, which delivers sounds and music to specific areas in the room, including overhead, creating a captivating experience that puts the audience right in the middle of the action on screen. To experience Dolby Atmos at home, Dolby Atmos-enabled AV receivers and additional speakers are required; however, Dolby Atmos soundtracks are fully backward compatible with traditional audio configurations and legacy home entertainment equipment.
Want to win Season 3 or Season 4? Just tweet me here and tell me your favorite Game of Thrones Character and use the hashtag of #Steelbook
If you don't win it from me, but still want to get go to HBO's site right here.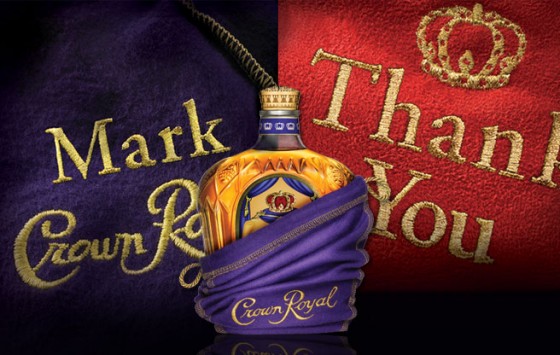 Have you thought about what you are getting your dad for Father's Day? Why not give him an award-winning variant from legendary Canadian whisky company, Crown Royal. One of the latest variants from Crown Royal is the Northern Harvest Rye Whisky.
I am guessing your dad deserves a bottle of the number one whisky in the world according to Jim Murray's Whisky Bible. Crowned with this honor for 2016, Crown Royal Northern Harvest Rye is a blend of 90% rye whisky that embodies a smooth and spicy flavor profile mixed into traditional rye cocktails or enjoyed neat or on the rocks.
Not only will dad receive an extremely coveted whisky, but Crown Royal is offering a special option to personalize its iconic bag this Father's Day. All you have to do is visit http://crownroyalshop.com/, enter the code CROWNFATHERS, customize your bag and you'll receive a free embroidered bag between 7-10 business days. It is valid for one customer each from June 3 – June 19.
Plus if your dad is into cocktails check out the Northern Harvest Buck recipe below to whip up on his special day.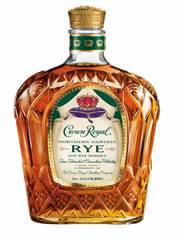 Northern Harvest Buck
1.25 oz. Crown Royal Northern Harvest Rye Whisky
0.75 oz. lime juice
3 oz. ginger beer
2 dash(es) aromatic bitters
Preparation: Combine Crown Royal Northern Harvest Rye and lime juice in a shaker. Add ice. Shake well. Strain into a highball glass over fresh ice. Top with ginger beer. Garnish with a lime wheel and bitters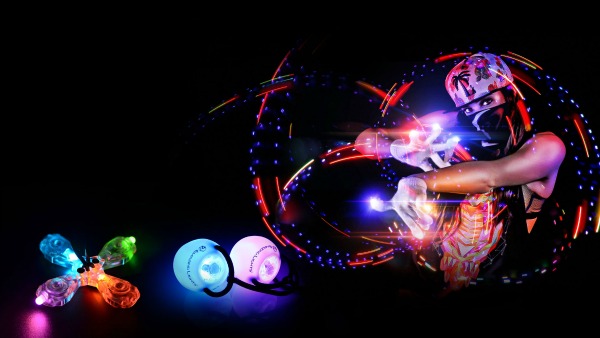 The 2016 Electric Daisy Carnival in Las Vegas (June 17-19th) put on by Insomniac Events promises to be the largest music festival in North America and is expected to exceed the 400,000 attendee mark set last year. In an effort to provide festival goers with the ultimate EDM/festival shopping experience the folks at Emazing Lights (iHeartRaves, Into the AM) are curating the grand opening of the The 2016 Lux-Rave Superstore at the Luxor Hotel & Casino in Las Vegas for EDC week from June 15th -20th.
The Emazing Group was formed in 2010 by Brian Lim and has always been aligned with the 7 billion dollar Electronic Dance Music industry. Since then the company's success has spread like wildfire- cited in 2014 as the 189th fastest growing company on INC Magazine's "INC 5000" list. Brian Lim has also been called "possibly the best entrepreneur ever to appear " on Shark Tank by Robert Herjavec all the while securing a $650,000 investment in his company by fellow sharks Mark Cuban and Daymond John. All this has amounted to Emazing developing into one of the world leaders in festival fashion and LED flow arts and this June will now be their busiest month to date.
This years mega Lux-Rave Pop-up Superstore will showcase 7000sq ft. of light toys with thousands of unique festival themed clothing and gear. As dance music enthusiasts themselves the Emazing team's mission is to create and be a part of the "experience" for their patrons. The store will have a designated kandi making area, LED lightshow performances, guest celebrities, free gifts, DJs and appearances by the brand's' famous festival squads, the Unicorn Crew and Facemelt Crew. While Emazing might have not invented gloving/light arts it continues to be the driving force behind the movement with no signs of slowing down. As Lim openly explains on his website, "Our dream is to put gloving competitions on a global stage, with storefronts in every state so you can find the gloving community in your own backyard."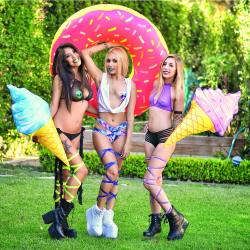 Here's the full Lux-Rave Pop-up Superstore schedule:
Luxor Hotel & Casino
3900 South Las Vegas Boulevard
Las Vegas, NV 89119
Wednesday 6/15 – 11AM to 10PM
Thursday 6/16 – 11AM to 12AM Midnight
Friday 6/17 – 11AM to 10PM
Saturday 6/18 – 12PM to 10PM
Sunday 6/19 – 12PM to 10PM
Monday 6/20 – 12PM to 8PM
Kandi Party: Friday 12PM – 2PM
Join the iHR team, unicorn crew, and special guests (TBA) to trade and make kandi at the LUX Rave store. Stop by to do some last minute shopping and spread the PLUR vibes.
TNL – Thursday Night Lights: Thursday 7PM – 12AM
Join the Facemelt Crew at TNL! DJs, Facemelt Crew meet & greets, light show trades, free Super Smash Bros.
Make sure to visit the Lux-Rave Pop-up Superstore Facebook page to RSVP and score a free gift!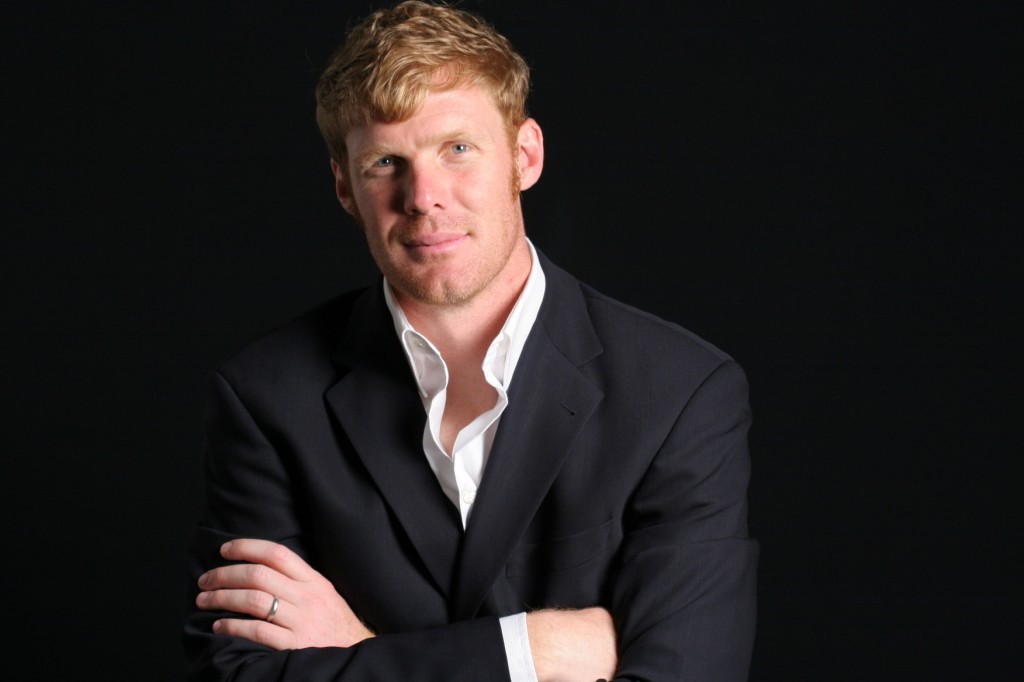 Alexi Lalas has a passion for soccer. You saw it in playing days and now as he breaks down the game he loves so much on TV. Just like in soccer, Lalas knows it takes a team effort to help out a community. Alexi has teamed up with Nabisco for the 'Pass The Love Back' program. This program empowers communities by sponsoring local youth soccer teams through Pear. Teams can earn up to $1,000 toward custom t-shirts or a team donation.
While Alexi is helping us spread the word that parents and players can go to www.PassTheLove.com to donate to local teams to receive up to $1,000 for shirts, equipment or team donations. I spoke with Alexi on his work with Nabisco and a bit on the evolution of soccer.
Art Eddy: Let's first talk about the #PassTheLoveBack campaign that you are working with Oreo, Ritz Bitz and Chips Ahoy. Tell me a bit about that promotion.
Alexi Lalas: If I am going to work with somebody I want them to be passionate about the game that I love which is soccer. Oreo, Ritz, Chips Ahoy, and Nabisco have been a huge partner with U.S. Soccer for many years. The Pass the Love Back program enables communities to raise money up to $1,000 for teams. You can get it out at http://www.passthelove.com.
While I talk about the professional game and the World Cup the real stuff is being done at the ground at the grass roots level. A lot of these communities and a lot of these teams need as much help as possible. This is a very easy opportunity to raise some money. The Pass the Love Back program is away to raise money for your local teams.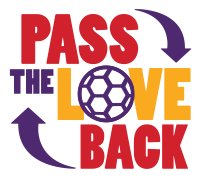 AE: You do a great job breaking down the game of soccer. From the time you were playing to now are you happy with the evolution of the game?
AL: Yeah! We love to kick ourselves for what he haven't done when it comes to our soccer in the United States. I think we have to pat ourselves on the back for just how far we have come in the last 20 years on and off the field.
There is a generation now that looks at soccer as not just their sporting landscape, but cultural landscape. There is a whole American soccer culture that is no longer underground or a niche. It is above ground. It is vibrant. It is passionate. It knows what good and bad soccer is. The generation that is growing up now has Major League Soccer. They have been able to watch the Women's (National) Team win the World Cup last summer. There is professional men and women soccer out there.
So we live in really good times. It is not the Wild West that I grew up in. I am real happy about the direction that we are heading right now, but we can always do more. We are getting ready for a summer of soccer with the U.S. Men's National Team involved in Copa Americano. For the Women's National Team, they are in the Olympics. So there is always another game. Thank God that there is because it is a game that I love and I can't get enough of it.


Next month we will be celebrating Father's Day. Ditch the tie and coffee mug routine. You need to step up your game to show dear ol' dad that you care. Here are some great gift ideas that your dad will love to open up on the day that celebrates him!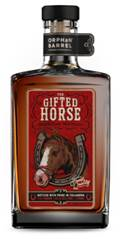 The Gifted Horse
Suggested Retail Price $50
Just like the dad who newly welcomed a little one home, Orphan Barrel recently added The Gifted Horse to the family as its first American whiskey. The Gifted Horse is a cask strength whiskey with a unique composition unlike any other Orphan Barrel, thanks to a fortunate mishap at the historic Stitzel-Weller Distillery.
I.W. Harper 15-Year-Old Kentucky Straight Bourbon Whiskey
Suggested Retail Price $75
To celebrate dad's homecoming after long travels, gift him I.W. Harper 15-Year-Old Kentucky Straight Bourbon Whiskey for Father's Day. After nearly 20 years abroad, I.W. Harper has returned to the United States with this limited release inspired by the original I.W. Harper variants.
Blade and Bow 22-Year-Old Kentucky Straight Bourbon Whiskey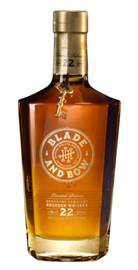 Suggested Retail Price $150
Blade and Bow 22-Year-Old Kentucky Straight Bourbon Whiskey is a limited release whiskey that pays homage to the artful passion and renowned craftsmanship of the legendary Stitzel-Weller Distillery. Only available in a number of states and winner of the coveted double gold medal from the San Francisco World Spirits Competition, this whiskey is sure to receive the approval of the most discerning whiskey-loving dads.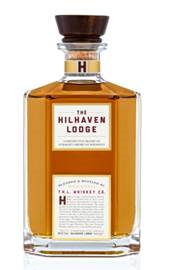 The Hilhaven Lodge
Suggested Retail Price $50
The Hilhaven Lodge is a new-to-world whiskey developed in collaboration with Hollywood director, and current owner of Hilhaven Lodge, Brett Ratner. The Hilhaven Lodge features a distinctive blend of three different styles of whiskey spanning across three decades – Bourbon from the 2000's, Tennessee Whiskey from the 1990's and Rye Whiskey from the 1980's. Combined, these whiskeys offer an unbelievably smooth tasting experience.
The American Soap and Hatchet Set
This kit provides men all the supplies they need to get stuff done. In addition, it provides some awesome tools that all dads would be happy to own, including a survival hatchet for camping trips, two Big Ass Bricks of Soap, Tactical Soap on a Rope, Heavy Duty Hand Soap, Bloody knuckles Hand Repair Balm, Cannon Balm Tactical Lip Protectant and a steel bottle opener. All Duke Cannon items and the survival hatchet are made in the USA. The kit comes packaged in an old military ammo can completing one of the most kick-ass gifts any dad can receive this summer.
Working Man's Supply Can
This gift pack provides the working man some of the topline tools they need for everyday grooming. Items include a Big Ass Brick of Soap, Tactical Soap on a Rope, Heavy Duty Hand Soap, Working Man's Face Wash, Bloody Knuckles Hand Repair Balm, Cannon Balm Tactical Lip Protectant and an 8-in-1 STIHL Screwdriver/Flashlight tool. In addition; all Duke Cannon products are made in the USA and will come in an old military ammo can to make your dad feel like the man he is.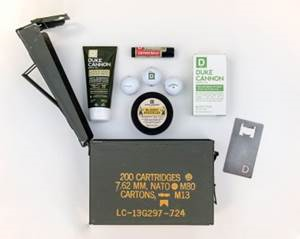 Golf and Grooming Supply Gift Set:
Duke Cannon Supply Co. has the golfers covered this Father's Day. Give your dad the ability to hit the golf course smelling like a man should. This gift pack includes two Big Ass Bricks of Soap, Bloody Knuckles Hand Repair Balm, Cannon Balm Lip Protectant, 3-count of Callaway Warbird Golf Balls (with Duke Cannon Logo) and a steel bottle opener. All items are made in the USA and come packaged in an old military ammo can that would make your dad the talk of the country club.
The Dapper Dad Sack:
Your dad knows what it means to be a man, so why would he limit himself on his grooming game? Help your dad keep his cool this summer with the Duke Cannon Dapper Dad Sack. This kit comes in a rustic burlap sack and includes two Big Ass Bricks of soap, Heavy Duty hand soap, Superior Grade shaving cream, Bloody Knuckles Hand Repair Balm and Cannon Balm Tactical Lip Protectant. Do your dad a solid and provide him with the gift of grooming this year – your mom will thank you later.
The Un-Droppable Shower Soap Set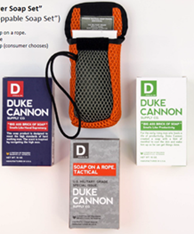 Your dad already has a stocked bar in the basement, a golf set that your neighbors are envious of and a man-cave your mom can't keep him out of. Time to shake things up this year by giving your dad the gift of grooming. Duke Cannon Supply Co. has the perfect gift to help keep your dad smelling like a man should. Not your grandfather's soap on a rope, the Un-Droppable Shower Soap kit comes with a tactical soap scrubber, (1) Big Ass Brick of soap and (1) Heavy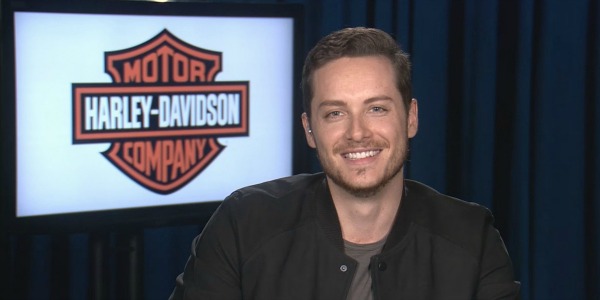 Last week we caught up with Chicago P.D. star Jesse Lee Soffer to talk about the new Harley-Davidson Roadster. Harley is doing this cool ride share program that allows people to test out the new Roadster for just $7 a day. It's a great way to get on this new bike that caters to urban dwellers. Check out h-d.com/roadster to find out how you can visit a pop-up bike share spot in pop-up in select U.S. cities, including Portland, LA and Milwaukee.
We talked with Soffer about his involvement in this new roadster campaign, his love of riding, doing his own stunts, Chicago, the difference between filming a soap opera and a crime drama and that time he played Bobby Brady on an episode of Wings. Here's the interview:
Make sure to check out the season finale of Chicago P.D. tonight on NBC.