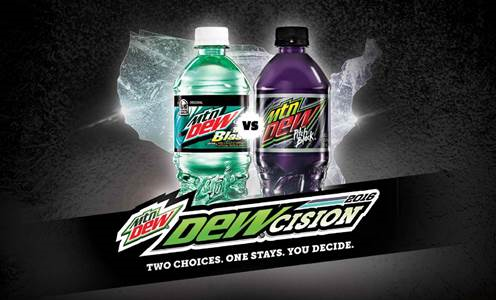 Who are you voting for? I am not talking about the Presidential election. I asking about the highly debated DEWcision. Mtn Dew is asking DEW Nation to choose between two legendary flavors – MTN DEW BAJA BLAST or MTN DEW PITCH BLACK. Every year DEW Nation pleads to bring these cult favorites back, and finally, they have the chance to vote and add one to the permanent lineup.
Now through July 9, fans can vote for their favorite flavor on DEWcision.com or Twitter by including one of the following hashtags: #VoteBajaBlast or #VotePitchBlack. Every hashtag will count as one vote. Super delegates—or, fans—can also complete challenges to rally for their favorite flavor. These challenges will be released every third week on the @MountainDew social channels. The flavor with the most votes at the end of the program wins a spot in the retail lineup.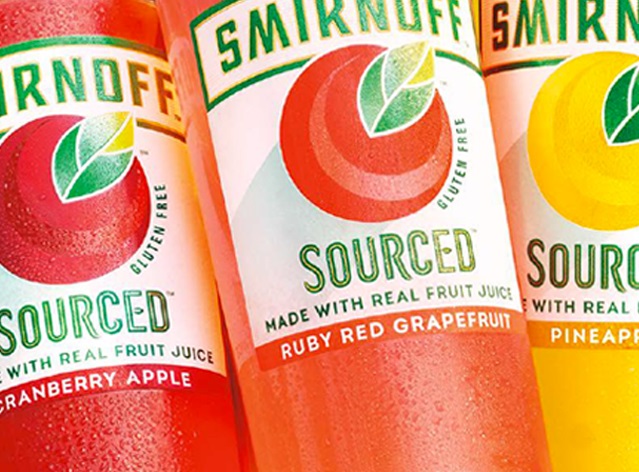 The fine folks over at SMIRNOFF recently launched SMIRNOFF SOURCED. It is their latest product line from Smirnoff that's gluten-free, made with real fruit juice and absolutely delicious.
There are three authentic fruit flavors; Ruby Red Grapefruit, Pineapple, and Cranberry Apple. SMIRNOFF SOURCED is easily enjoyed with just a splash of club soda. If you're craving your favorite cocktail like a Moscow Mule, try switching out the base with a SMIRNOFF SOURCED variant.
So get some friends together and enjoy the new SMIRNOFF offering or try these cocktails below.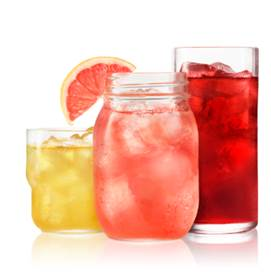 SOURCED and Soda
2 oz of SMIRNOFF SOURCED variant
3 oz of soda water
Pour SMIRNOFF SOURCED variant over ice, then top with soda water.
Florida Mule
1.5 oz. SMIRNOFF SOURCED Ruby Red Grapefruit Vodka
3 oz. Ginger beer
1 tsp Simple syrup
.25 oz. Lime juice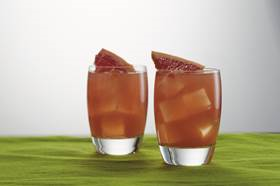 1 slice Lime
In a copper mug (or summertime glass) with ice, add SMIRNOFF SOURCED Ruby Red Grapefruit Vodka, simple syrup and lime juice. Top with ginger beer and stir. Garnish with a slice of lime or grapefruit.
Oahu Mule
1.5 oz. SMIRNOFF SOURCED Pineapple Vodka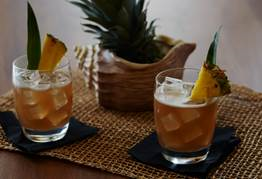 3 oz. Ginger beer
1 tsp Simple syrup
.25 oz. Lime juice
1 slice Lime
In a copper mug (or summertime glass) with ice, add SMIRNOFF SOURCED Pineapple Vodka, simple syrup and lime juice. Top with ginger beer and stir. Garnish with a slice of lime or pineapple.
Crisp Mule
1.5 oz. SMIRNOFF SOURCED Cranberry Apple Vodka
3 oz. Ginger beer
1 tsp Simple syrup
.25 oz. Lime juice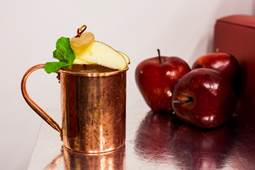 1 slice Lime
In a copper mug (or summertime glass) with ice, add SMIRNOFF SOURCED Cranberry Apple Vodka, simple syrup and lime juice. Top with ginger beer and stir. Garnish with a slice of lime or apple.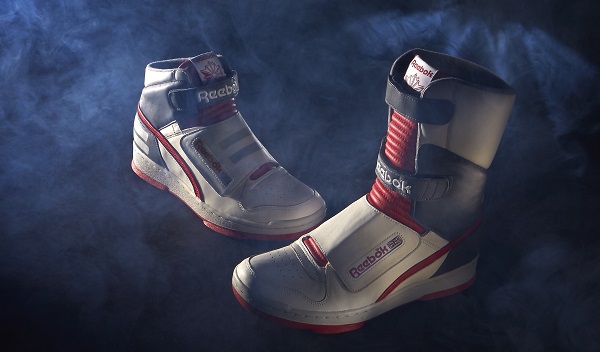 In honor of the 30th anniversary of the James Cameron film, ALIENS, Reebok and Fox Consumer Products have teamed up to give fans a chance to own a piece of history by recreating the legendary Reebok 'Alien Stompers' – the iconic sneakers worn by the film's heroine Sigourney Weaver.
Thirty years after the cult classic's debut in 1986, Reebok is answering the calls of diehard fans by releasing the Alien Stomper collection for purchase on Alien Day, April 26th.  Available in mid and high-top styles, the Alien Stomper collection features bulky hook and loop fastenings and undertones that are inspired by the planet LV 426 as featured in the film.  1,986 pairs of the retro mid-cut form, Alien Stomper Mid, and 426 limited edition pairs of the original high tops, Alien Stomper High, will be available for $174.99/€180.00 at reebok.com and select retailers around the world.
The ALIEN franchise, directed by renowned Ridley Scott, James Cameron, David Fincher and Jean-Pierre Jeunet, is one of the most enduring horror sci-fi action franchises of all time, winning multiple Academy Awards®.  The Stompers hold a unique place in movie history, made specifically for the film as fans will always remember the infamous Ellen Ripley, a fearless colonial marine who fought off Aliens from invading the world while holding an M41A Pulse Rifle in one hand and a pair of Reebok 'Alien Stompers' on her feet.
To purchase a piece of ALIENS' history on April 26th, Alien Stomper retail locations include: Reebok.com, Extra Butter, BAIT and Rock City Kicks.
You can enter to win before midnight on Friday, April 22nd for a chance to win here: http://fitness.reebok.com/Membership/Alien-Stompers/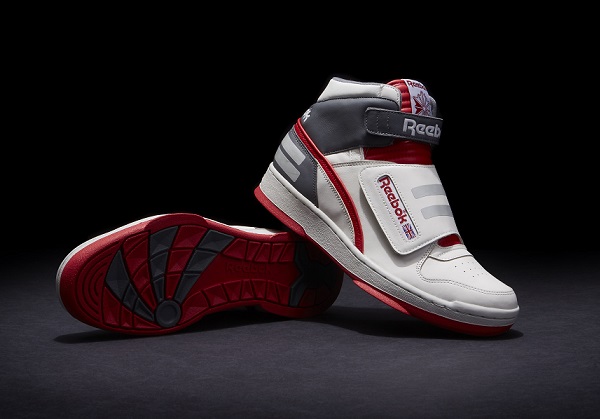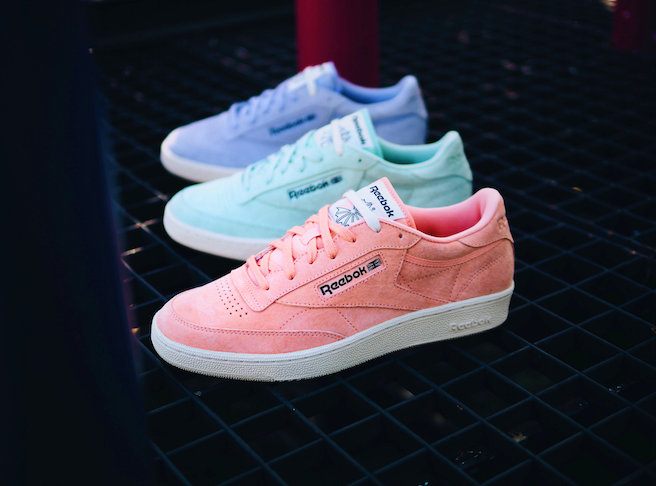 Hold court this spring in Reebok Classic's most clean and iconic tennis shoe, the Club C. The timeless Club C 85 for the guys gets a fresh color update with three new hues to help you get ready for the warm weather. The premium nubuck upper offers soft, comfortable support in a low-cut design, and are available in blue, purple and orange colorways.
The Club C 85's are currently available for $75 at retailers including Reebok.com and Urban Outfitters.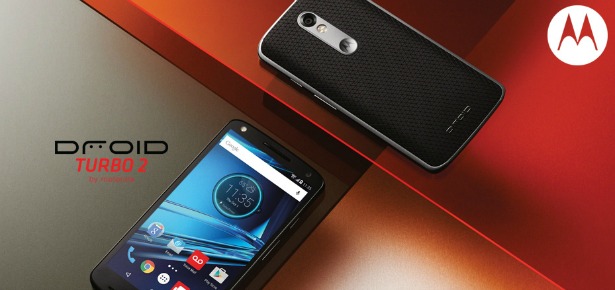 In a world dominated by iPhone and Samsung, how does a legendary company like Motorola produce a device that stands out from the crowd?
By making the DROID Turbo 2, that's how.
The DROID Turbo 2 essentially takes every iPhone and Samsung users wish list and puts it to work.
Battery life got you down? Try out this powerhouse 3760mAh for two days of use. The quick charge will give you 13 extra hours in only 15 minutes on the wall.
Tired of getting gouged by Apple for storage space? How about expandable memory, up to 2TB's with a micro SD card. (Two Terabytes! In a phone!) It's a good thing too because you'll be using that 21mp camera to take massive and high quality pictures and videos everywhere you go.
No more bricked phones thanks to a careless spill either, the DROID Turbo 2 is also splash proof, with a water repellant coating that protects the phone inside and out.
All this is great, but what really caught our eye here at MANjr is the claim of the shatter-proof screen.
I mean c'mon. How shatter-proof are we talking? So we put in a request for a DROID of our own and put it through some very serious real world testing.
Turns out the secret to a shatter-proof screen is in the layers. Five layers to be exact, including two functioning touch screens in the rare case that one of the screens is compromised. (Still not sure how that could happen, by the end of the testing we were practically throwing it on the concrete floor.)
End of the day, if the goal is to stand out in a marketplace that is a near duopoly, Motorola hits all the marks. Unlike us in our video review.
Motorola DROID Turbo 2
(exclusively on Verizon)
$624.00 or $28.80 / month
21 mp camera
Android OS
Customizable backings and colors
Shatter-proof screen
48 hours of battery life between charges
Expandable storage using Micro SD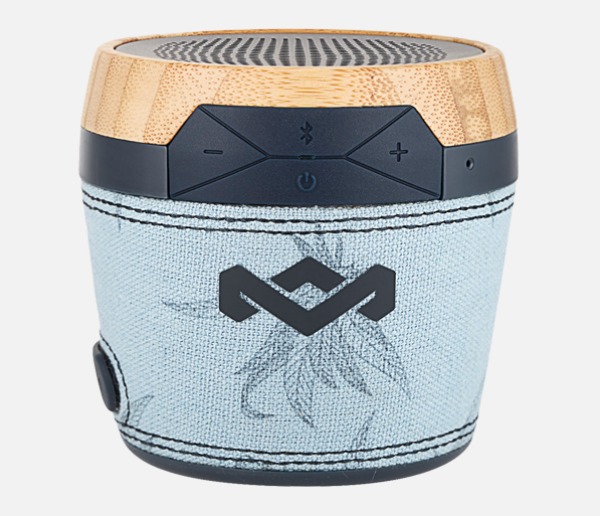 Weed is legal for recreation in four states and Washington DC. Twenty other states have legalized the use of medical marijuana. State ballot initiatives continue to gain support and this upcoming election season could see even more states following the national trend of decriminalization and legalization. People just don't see prohibition as a smart strategy anymore.
Don't take my word for it. Here's what President Obama said about the issue to VICE News last March:
"You're starting to see not just liberal Democrats, but also some very conservative Republicans recognize [prohibition] doesn't make sense, including sort of the libertarian wing of the Republican Party," President Obama said. "They see the money and how costly it is to incarcerate. So, we may actually be able to make some progress on the decriminalization side."
It's just not as big as a deal as it used to be. And if you're someone who supports this, tomorrow is a big day.
But no matter how you choose to spend your 420, you're gonna need music. And what's a more appropriate speaker to reach for than the House of Marley Chant Mini portable Bluetooth speaker? In Blue Hemp, no less. It's tiny, stylish, made from eco-friendly materials and most importantly, these guys make good products. My old Marley earbuds are still my go-to choice for convenient, on the go headphones.
Stay tuned for the full review!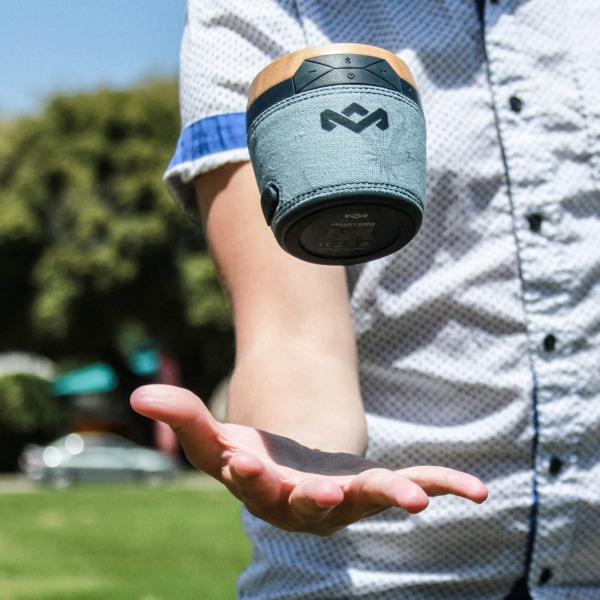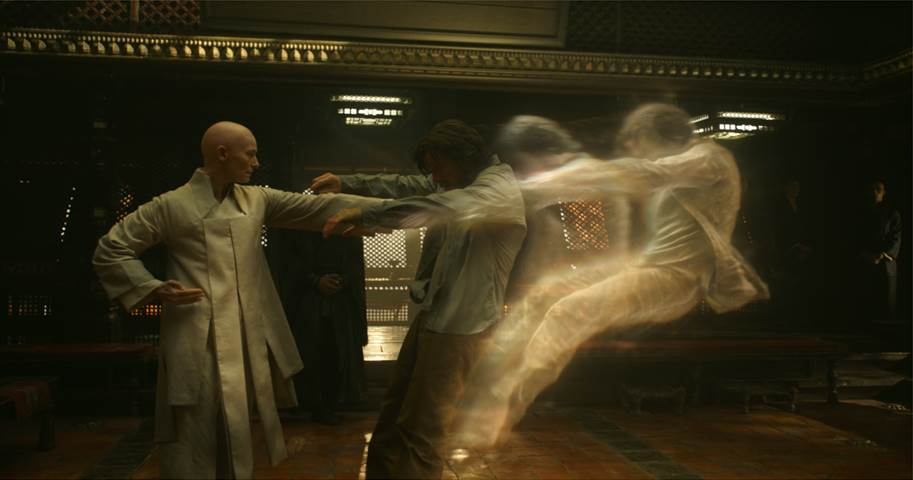 We are all getting excited for Captain America: Civil War that is out next month, but Marvel Studios just released the Dr. Strange trailer. When famous neurosurgeon Stephen Strange (Benedict Cumberbatch) suffers career-ending injuries in a devastating car crash, he seeks help in the furthest reaches of the world! Hoping to find cures for his injuries, Strange instead uncovers the hidden world of magic and alternate dimensions. Looks good right? The film opens in theatres everywhere on November 4th!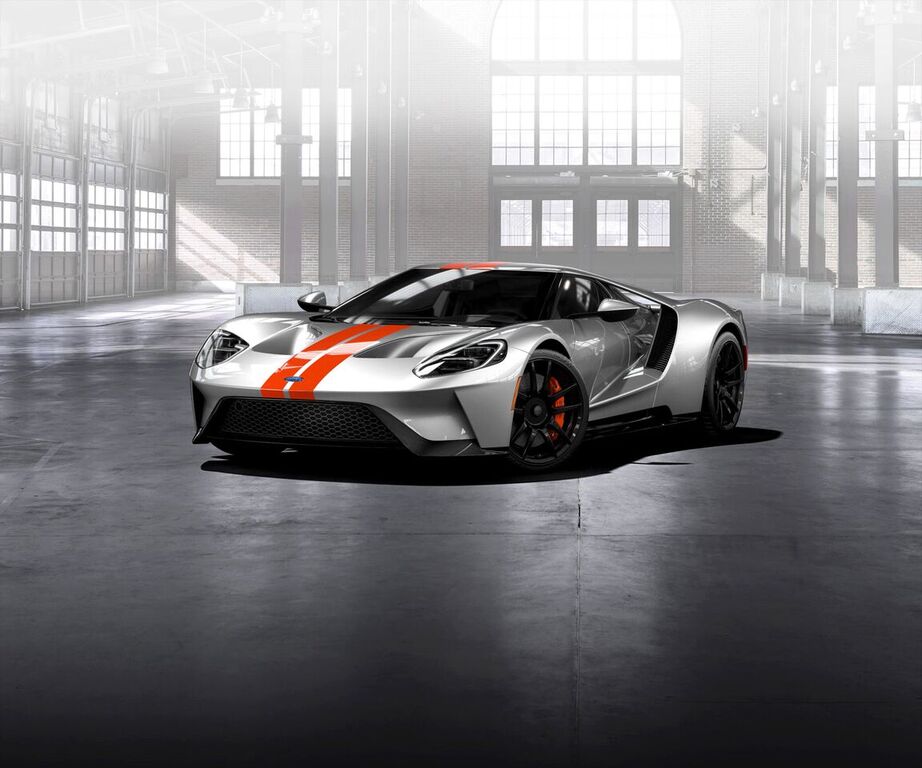 What is your dream car? What does is it look like? If you are looking at picking up the all new Ford GT you might want to read this. For those of you who want to purchase the Ford GT ultra-high-performance supercar you can now officially submit your applications today at FordGT.com. The only thing is that there is a limited production of the Ford GT.
Ford Performance to create a unique, customer-focused experience to help select potential owners for the new supercar. Approved applicants will work with the new Ford GT Concierge Service for a personalized purchase experience. "The purchase process for the Ford GT is as unique as our all-new supercar," said Henry Ford III, global marketing manager, Ford Performance. "We understand GT customers are strong ambassadors for Ford Motor Company, and we look forward to providing them a service as distinct as the car itself." The Ford GT is the most advanced Ford production vehicle ever, featuring the latest in light weighting, aerodynamics and EcoBoost engine technology – an innovation showcase for the Ford brand.
Applicants will have an opportunity to identify their preferred Ford dealership in GT-approved markets and, if approved, will complete their purchase with the help of their dealer and the new Ford GT Concierge Service. Accepted applicants from around the world will be contacted by the concierge and provided a tailored experience – not only through the ordering and delivery but through years of ownership.
The new Ford GT website also offers a configurator that allows anyone to build a virtual GT and easily share their dream combinations from a number of color, wheels and interior themes with the world through social media.  For production, eight exterior colors can be paired with one of seven different stripe colors, giving the Ford GT customer many choices to keep their vehicle as unique as they are.
Pricing for the Ford GT is expected to have a starting price in the mid-$400,000s, excluding destination and delivery.  The Ford GT will be one of the rarest Ford products ever. Production is limited to 250 units per year, and the initial ordering period will cover the first two years of production – 500 vehicles.  The web-based application process for the first round of applications for the all-new Ford GT closes on May 12, 2016, at 11:59 p.m. EDT. Build your Ford GT today at FordGT.com.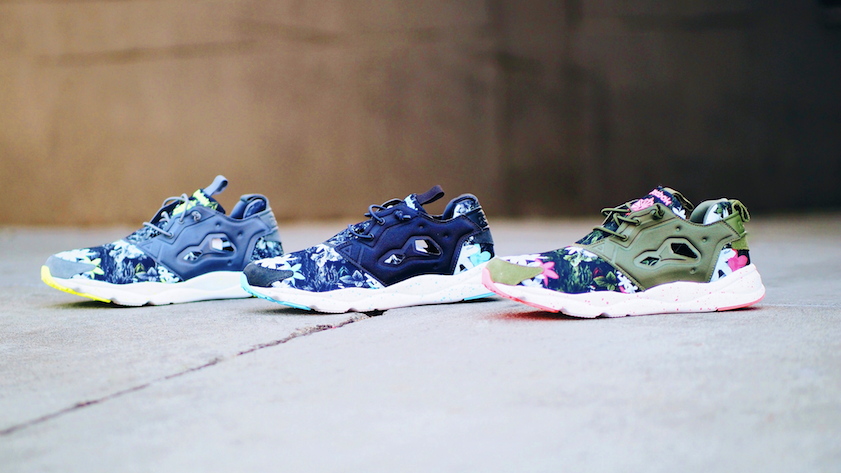 The weather is getting nicer. People are done hibernating. There are more and more reasons to enjoy the outdoors. Why not get some new sneakers to celebrate the awesome weather? With spring in full swing, Reebok has added three neon colorways to its Furylite collection that combine bold colors and floral patterns for a unique seasonal style that will be sure to keep you ahead of the pack.
Go ahead and flaunt your high-energy fury at the front of the pack in our iconic sneaker that keeps you light on your feet. Not only does the Reebok Classic Furylite combine a cutting edge look with incredible comfort, its sleek silhouette makes it a one of a kind fashion forward kick. For spring, you can add some neon-pop and combined bold colors with a floral pattern for on-trend, in-season style.
The Furylite Neon Pop is available now at Reebok.com, Jimmy Jazz and Packer Shoes for $75.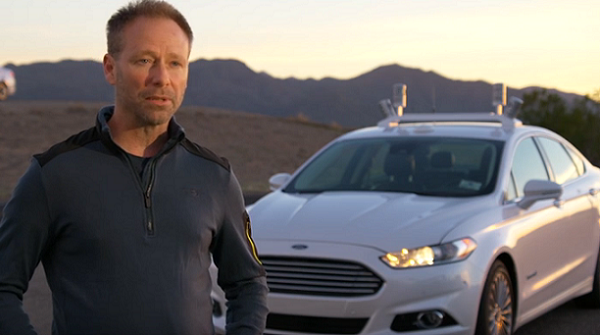 Every year it seems that Ford keeps on pushing the limits. The constantly add new features to cars that greatly improve their cars. Recently, under the cover of night, a Ford Fusion Hybrid autonomous research vehicle with no headlights on navigated along lonely desert roads, performing a task that would be perilous for a human driver.
Driving in pitch black at Ford Arizona Proving Ground marks the next step on the company's journey to delivering fully autonomous vehicles to customers around the globe. It's an important development, in that it shows that even without cameras, which rely on light, Ford's LiDAR – working with the car's virtual driver software – is robust enough to steer flawlessly around winding roads. While it's ideal to have all three modes of sensors – radar, cameras and LiDAR – the latter can function independently on roads without stoplight.
National Highway Traffic Safety Administration data has found the passenger vehicle occupant fatality rate during dark hours to be about three times higher than the daytime rate.
"Thanks to LiDAR, the test cars aren't reliant on the sun shining, nor cameras detecting painted white lines on the asphalt," says Jim McBride, Ford technical leader for autonomous vehicles. "In fact, LiDAR allows autonomous cars to drive just as well in the dark as they do in the light of day."
To navigate in the dark, Ford self-driving cars use high-resolution 3D maps – complete with information about the road, road markings, geography, topography and landmarks like signs, buildings and trees. The vehicle uses LiDAR pulses to pinpoint itself on the map in real time. Additional data from radar gets fused with that of LiDAR to complete the full sensing capability of the autonomous vehicle.
For the desert test, Ford engineers, sporting night-vision goggles, monitored the Fusion from inside and outside the vehicle. Night vision allowed them to see the LiDAR doing its job in the form of a grid of infrared laser beams projected around the vehicle as it drove past. LiDAR sensors shoot out 2.8 million laser pulses a second to precisely scan the surrounding environment.
This year, Ford will triple its autonomous vehicle test fleet – bringing the number to about 30 self-driving Fusion Hybrid sedans for testing on roads in California, Arizona and Michigan.