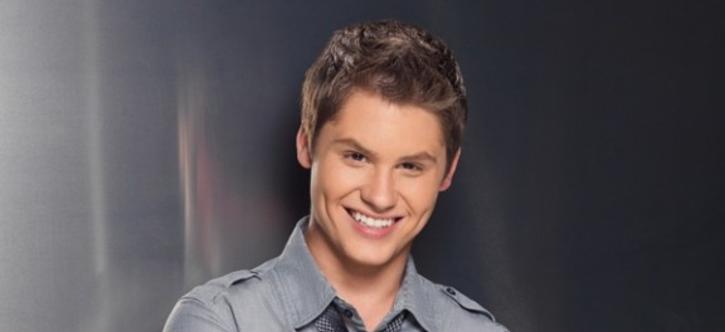 Fans of comedy are in for a real treat as they experience the talent of actor Matt Shively. He is currently starring in the first season of "The Real O'Neals," which recently premiered to an outstanding 6.3 million viewers. Matt stars as 'Jimmy O'Neal' alongside Martha Plimpton and Jay R. Fergsuon, who play his parents on the new ABC comedy. The series will chronicle the lives of a close-knit Chicago family with Catholic roots, whose secrets will reveal their real lives. The family is in for a reality check after they come clean to each other—with Shively's character revealing his own secret.  Matt also finished filming "Summer of 8," which premiered March 8th. Shively plays "Oscar" in the coming of age story where eight close friends soak up their last day of summer together on the beach before parting ways for college. This year Matt has also guest starred on "Resident Advisors" and NBC's "Aquarius" starring David Duchovny.
Here is my interview with Matt! We talk about "The Real O'Neals," acting, and what he learned from David Duchovny.
Follow Matt on Twitter @MattShively1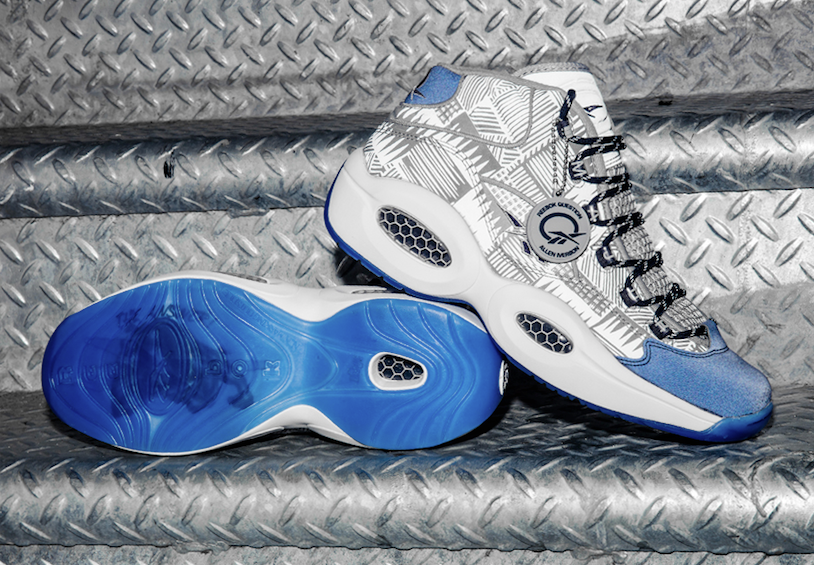 Reebok's 20th Anniversary of the Question Mid, one of Allen Iverson's iconic on-court sneakers that debuted 20 years ago in 1996.
The newest release is in collaboration with Washington DC sneaker boutique MAJOR, and takes inspiration from AI's college experience in that city and his flashy style of play during his era there. The MAJOR x Reebok Question will be available in limited quantities for $180 in-store at MAJOR on March 18 at 11am, followed by an online release on the 19th. To honor the latest release of the iconic AI shoe, DC boutique MAJOR took inspiration from AI's college team in impeccable form. The bold colorway combines an all-reflective material for the upper—inspired by Iverson's flashy style of play—with the recognizable kente cloth graphic print from the uniforms of Iverson's era with the team.
Below the icy blue outsole, you'll find a graphic of AI's bulldog tattoo, his first of many more that decorated his frame over the years. Further special detailing includes insoles printed with the zip codes of the Georgetown area of D.C.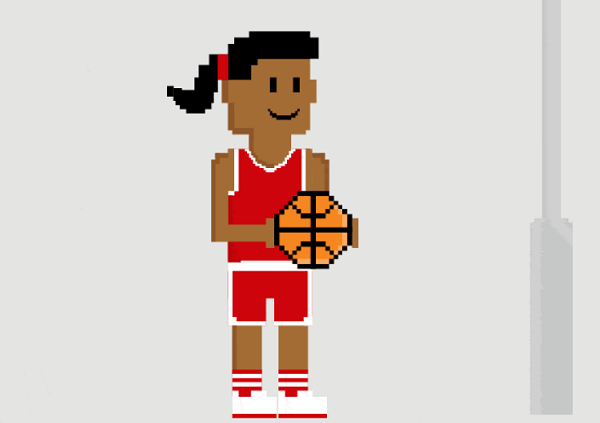 Want to play hoops with Lakers star Julius Randle? You could if you live in the L.A. area. For #WhyNotWednesday, Verizon is partnering with the NBA to show how a better network makes for a better game. Verizon is releasing a new digital game called "Basket Blitz" that lets you play hoops on your phone or computer for the chance to win a flyaway to Los Angeles and an awesome Lakers experience! To enter, Verizon customers simply visit WhyNotWednesday.com.
Verizon will give also residents of Southern California the opportunity to play Basket Blitz against Lakers star Julius Randle in-person today (3/16) from 6-7 PM PT at the Glendale Galleria.
Verizon's #WhyNotWednesday gives customers amazing access to cool experiences every week featuring the latest in music, sports, fashion, entertainment and technology. Follow @Verizon on Twitter for all the latest #WhyNotWednesday happenings.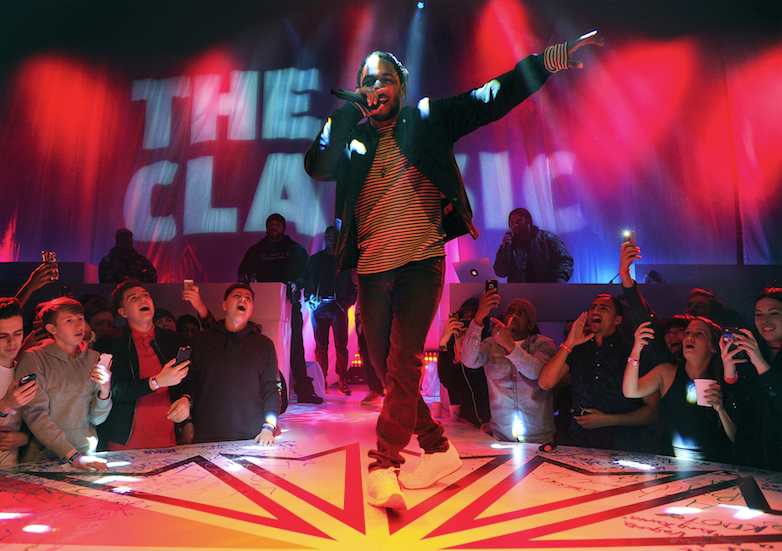 Many people may not know that the Reebok Classic Leather was born in the UK and raised in London.  The Classic Leather originally broke ground in 1983, and has withstood the test of time to become one of the most iconic sneaker styles.  From Bolton, UK to Boston, USA (where Reebok is based) and its understated, timeless design has provided a blank canvas for generation after generation.
To show how Classic Leather has evolved as a style staple all across the world, Reebok Classic united with brand ambassador Kendrick Lamar and leading UK creative talent to celebrate the brand's most influential sneaker. Kicking off in London, Reebok Classic presented a fashion show at the legendary Tate Modern museum, featuring the Classic Leather styled apparel from some of the UK's top designers – Agi & Sam, Katie Eary, Ashish, Holly Fulton, Matthew Miller, Christopher Shannon, Kesh, Sadie Williams, Alex Mullins and Cottweiler.  London based rapper Little Simz provided the soundtrack to the show with an intimate performance.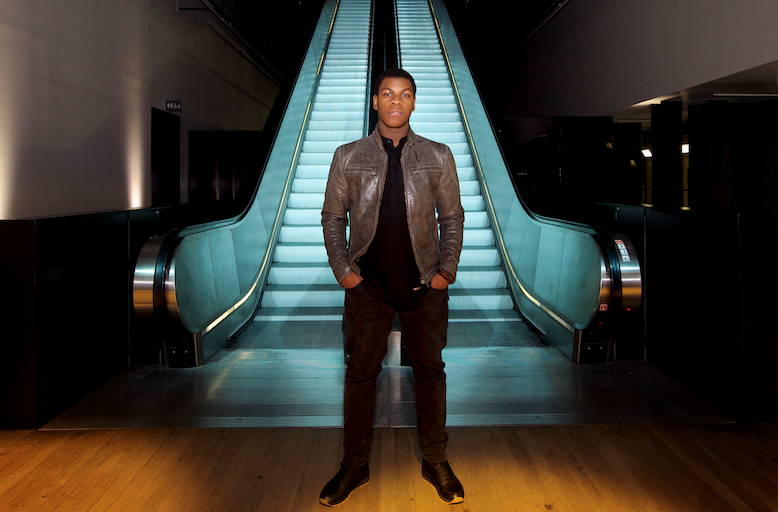 The Reebok Classic celebration then continued to Manchester with Kendrick Lamar descending on UK's second city, spreading his message of inspiration and originality.  Reebok Classic and Kendrick Lamar surprised a group of kids at Manchester's local community center, Wonder Inn, delivering a strong message of individuality to the city's burgeoning creative youth talent who received a unique opportunity to recite their own spoken word.  Kendrick then traveled to Granada Studios, one of Manchester's most historic spaces where he gave a powerful intimate performance for select guests.
Kendrick says, "With my music, I share and seek for understanding. Through a freedom of expression and originality. This is what Reebok is about- being original and authentic. My memories of Reebok go back to high school when I wore the Classic Leather. It's a sneaker that identifies with culture and lets you express your own style, lets you stay true to yourself."
Regarding the Classic Leather sneaker, "It means originality, self-expression, in the most sophisticated, classy way.  It means longevity," said Kendrick Lamar.  "You can't really go wrong with wearing Classic Reebok's."
The Classic Leather is currently available at Reebok.com and Finish Line and Journey's.  The Classic Leather style is available for the whole family with adult sizes retail for $75, Grade School for $55, Pre-School for $50 and Toddler for $38.


There are March Madness brackets and then there are March Madness brackets. Lexus is teaming up with Yahoo Sports so you can win a Lexus GS F-inspired luxury vacation. Just fill out on at the Yahoo Sports' Tourney Pick'em site. It centers around the all-new 2016 Lexus GS F, the brand's most powerful performance sedan that goes from 0-60 in 4.5 seconds.
With the GS F The Bracket, it is not about who wins the game, it's about how fast they play. Just go to www.GSFTheBracket.com. Each round, select which matchup will reach a combined 60 points the fastest. If you guess correctly and you could win a GS F-inspired luxury vacation. Don't worry about busting your bracket after the first round. Lexus' bracket can be played until the finals.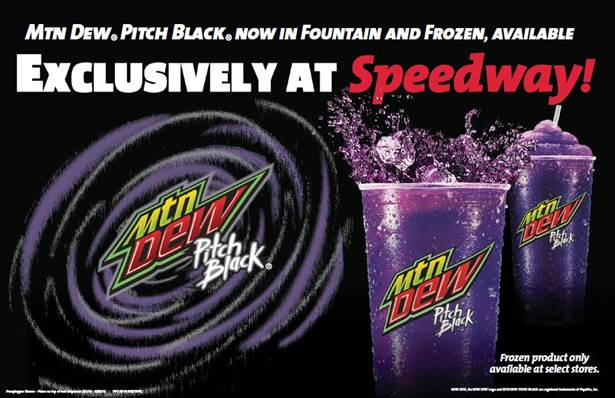 Hey everyone in the words of Ron Burgundy. "I have an important announcement!" Mtn Dew Pitch Black is back! The popular drink is back from hibernation. People have been patiently waiting, petitioning and begging for Mtn Dew Pitch Black to come back. Now people are dancing in the streets when they found out that DEW opened their vault in December 2015 to offer the coveted flavor in limited quantities for a limited time via a sweepstakes.
The classic flavor is available as a fountain drink and, in some participating Speedway stores, as a Speedy Freeze through June 2016.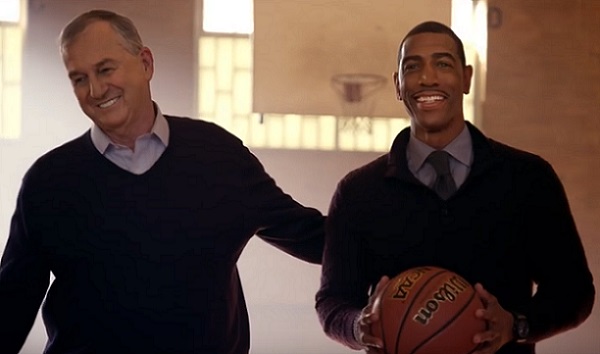 We are just days away from March Madness. Do you have your brackets filled out? Even more importantly do you know who you will be watching the games with this year? I am going to watching the games with some of my friends. Thanks to Dove Men+Care I will be checking out some of the madness live in person in Raleigh.
Since the 2010 launch at the Super Bowl, Dove Men+Care has been committed to representing men in an authentic way, supporting all the caring moments that we all men experience. Learn about what makes a real hero from NCAA basketball coach Jim Calhoun and coach Kevin Ollie. The unique bond that they share is a perfect example of how care makes a man stronger.
"A real hero is not the player that hits the game winning shot, it's the guy that has your back when you miss it."
Visit dovemencare.us to see other highlights that define #RealStrength and learn about the products that Dove Men+Care offers. Care makes a man stronger.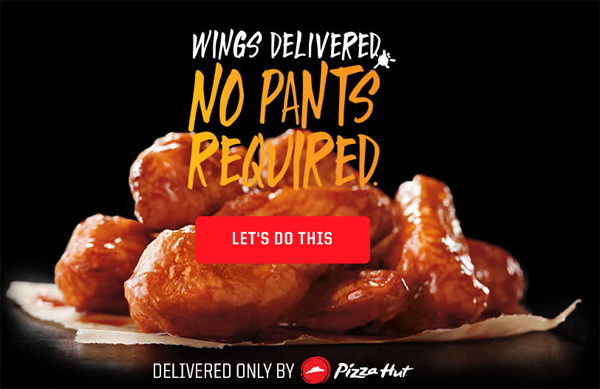 March Madness is starting this week! One of the best times for anyone who loves sports. To show some more love Pizza Hut is only one restaurant can deliver 68 million wings with a "No Pants Required" WingStreet by Pizza Hut has a partnership with the largest dry cleaner in the country. WingStreet is offering FREE mobile dry cleaning to select fans across the country on Thursday, the first day of the tournament.
Interested? Here is how it works. On Thursday, March 17, select WingStreet deliveries will come with a custom laundry bag that can be used to redeem cleaning of one pair of pants, for free – shorts, jeans, sweats slacks, you name it.
Martinizing Delivers and its affiliated brands 1-800-DRYCLEAN and Pressed 4 Time will provide the cleaning service for winners across the country. From pickup to drop off, they'll take care of it all.
Pretty cool right? Plus for a limited time only, WingStreet will also be featuring a Jim Beam® Devil's Cut Spicy Bourbon BBQ sauce which won first place in creative BBQ at the National Buffalo Wing Festival in Buffalo, NY during product testing.
Boneless WingStreet wings are one of the most popular items on the pizza restaurant company's new $5 Flavor Menu which also includes a medium one-topping pizza, the Ultimate HERSHEY'S Chocolate Chip Cookie, HERSHEY'S Triple Chocolate Brownie, Tuscani Pastas, a double order of breadsticks or flavor sticks and four 20-oz. Pepsi beverages for just $5 each when ordering two or more.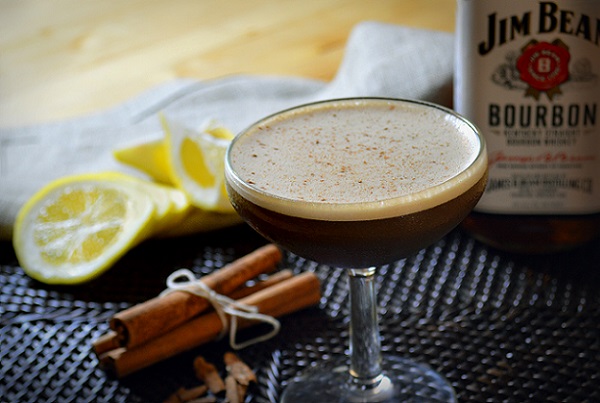 Jim Beam creating a new holiday cocktail called "The Irish American." There are 39.6 million Irish Americans living in the U.S. today – seven times more than the entire population of Ireland. Jim Beam created this cocktail to help celebrate the melding of these two proud cultures.
"The Irish American" combines the classic American ingredients of bourbon and cola  with Cider to produce a cocktail that captures the crisp, fruity flavors of a traditional Irish cider all while mimicking the look and slightly bitter taste of Ireland's favorite dark stout.
So this St. Patrick's Day, make history and forge your own holiday traditions by mixing up this new classic.
The Irish American
2 parts Jim Beam® Bourbon
1½ parts infused cola syrup
½ parts apple cider
¼ parts lemon juice
1 egg white
Cinnamon stick for garnishing
Making infused cola syrup: Combine everything in an appropriately sized stainless steel pot and turn on to medium heat. Reduce by half and strain out the coffee and cinnamon. Continue reducing until only 1½ cups remain. Cool. Refrigerate.
Infused cola syrup ingredients
5 cups cola
4 tablespoons coffee grounds
2 cinnamon sticks
Cocktail Instructions: Build cocktail in shaker. Dry shake until frothy. Add ice. Shake till cold. Strain into a rocks glass or coupe. Grate cinnamon into the top of cocktail as garnish/aromatic.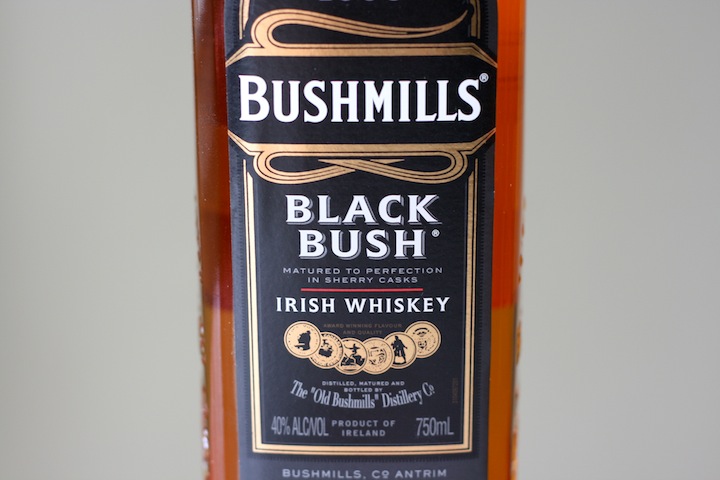 Black Bush by Bushmills is a sure fire way to enjoy your St. Patrick's Day with all of your friends. Bushmills is offering two very interesting cocktails for you to sip responsibly this St. Patrick's Day.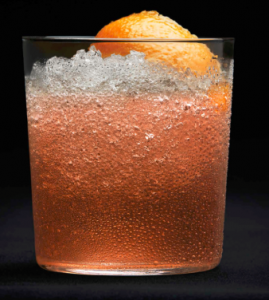 Waltzing Matilda
INGREDIENTS
2 oz. Bushmills Black Bush
½ oz. Lemon Juice
¼ oz. Eden Barley Marley Syrup
¼ oz. Cinnamon Syrup
1 bar spoon Monin Almond Syrup
1 dash Angostura Bitters
PREPARATION
Cinnamon Syrup: Break up 5 cinnamon sticks and toast. Add 2 cups of granulated sugar and 2 cups of water. Allow to come too just under a simmer and let stand for 20 minutes. Remove from stove and place in an airtight container. Allow to sit in refrigerator for 24 hours before straining.
Combine all ingredients in a mixing glass. Add ice and give a quick integration shake. Strain into a rocks glass and top with crushed ice. Garnish with fresh shaved cinnamon and a long orange twist.
The Burning Bush
INGREDIENTS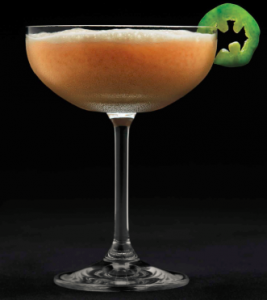 2 oz. Bushmills Black Bush
¾ oz. Jalapeño Infused Maple Syrup
¾ oz. Fresh Squeezed Lemon Juice
½ oz. Lustau Los Arcos Amontillado Sherry
2 Egg Whites
Angostura Bitters
PREPARATION
Jalapeño Infused Maple Syrup: Add 4 oz. of hot water to 16 oz. of maple syrup and stir. Add one sliced jalapeño and let sit for 8 hours. Strain and refrigerate. Dry shake, then shake over ice, serve in a coupe glass with Angostura bitter garnish and a jalapeño.