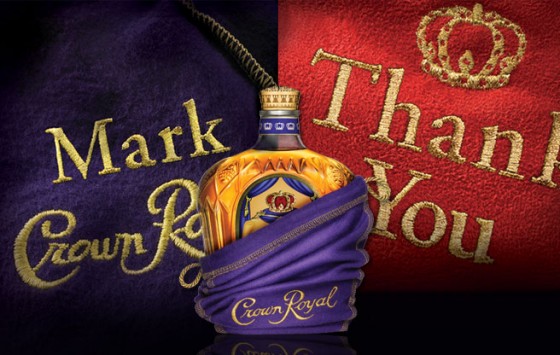 Have you thought about what you are getting your dad for Father's Day? Why not give him an award-winning variant from legendary Canadian whisky company, Crown Royal. One of the latest variants from Crown Royal is the Northern Harvest Rye Whisky.
I am guessing your dad deserves a bottle of the number one whisky in the world according to Jim Murray's Whisky Bible. Crowned with this honor for 2016, Crown Royal Northern Harvest Rye is a blend of 90% rye whisky that embodies a smooth and spicy flavor profile mixed into traditional rye cocktails or enjoyed neat or on the rocks.
Not only will dad receive an extremely coveted whisky, but Crown Royal is offering a special option to personalize its iconic bag this Father's Day. All you have to do is visit http://crownroyalshop.com/, enter the code CROWNFATHERS, customize your bag and you'll receive a free embroidered bag between 7-10 business days. It is valid for one customer each from June 3 – June 19.
Plus if your dad is into cocktails check out the Northern Harvest Buck recipe below to whip up on his special day.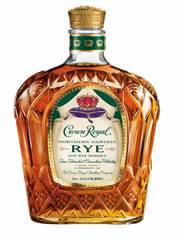 Northern Harvest Buck
1.25 oz. Crown Royal Northern Harvest Rye Whisky
0.75 oz. lime juice
3 oz. ginger beer
2 dash(es) aromatic bitters
Preparation: Combine Crown Royal Northern Harvest Rye and lime juice in a shaker. Add ice. Shake well. Strain into a highball glass over fresh ice. Top with ginger beer. Garnish with a lime wheel and bitters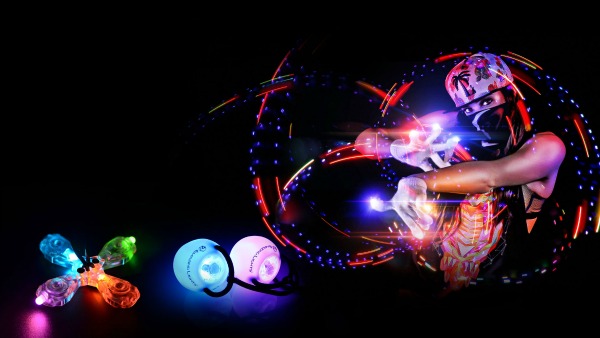 The 2016 Electric Daisy Carnival in Las Vegas (June 17-19th) put on by Insomniac Events promises to be the largest music festival in North America and is expected to exceed the 400,000 attendee mark set last year. In an effort to provide festival goers with the ultimate EDM/festival shopping experience the folks at Emazing Lights (iHeartRaves, Into the AM) are curating the grand opening of the The 2016 Lux-Rave Superstore at the Luxor Hotel & Casino in Las Vegas for EDC week from June 15th -20th.
The Emazing Group was formed in 2010 by Brian Lim and has always been aligned with the 7 billion dollar Electronic Dance Music industry. Since then the company's success has spread like wildfire- cited in 2014 as the 189th fastest growing company on INC Magazine's "INC 5000" list. Brian Lim has also been called "possibly the best entrepreneur ever to appear " on Shark Tank by Robert Herjavec all the while securing a $650,000 investment in his company by fellow sharks Mark Cuban and Daymond John. All this has amounted to Emazing developing into one of the world leaders in festival fashion and LED flow arts and this June will now be their busiest month to date.
This years mega Lux-Rave Pop-up Superstore will showcase 7000sq ft. of light toys with thousands of unique festival themed clothing and gear. As dance music enthusiasts themselves the Emazing team's mission is to create and be a part of the "experience" for their patrons. The store will have a designated kandi making area, LED lightshow performances, guest celebrities, free gifts, DJs and appearances by the brand's' famous festival squads, the Unicorn Crew and Facemelt Crew. While Emazing might have not invented gloving/light arts it continues to be the driving force behind the movement with no signs of slowing down. As Lim openly explains on his website, "Our dream is to put gloving competitions on a global stage, with storefronts in every state so you can find the gloving community in your own backyard."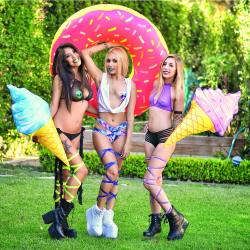 Here's the full Lux-Rave Pop-up Superstore schedule:
Luxor Hotel & Casino
3900 South Las Vegas Boulevard
Las Vegas, NV 89119
Wednesday 6/15 – 11AM to 10PM
Thursday 6/16 – 11AM to 12AM Midnight
Friday 6/17 – 11AM to 10PM
Saturday 6/18 – 12PM to 10PM
Sunday 6/19 – 12PM to 10PM
Monday 6/20 – 12PM to 8PM
Kandi Party: Friday 12PM – 2PM
Join the iHR team, unicorn crew, and special guests (TBA) to trade and make kandi at the LUX Rave store. Stop by to do some last minute shopping and spread the PLUR vibes.
TNL – Thursday Night Lights: Thursday 7PM – 12AM
Join the Facemelt Crew at TNL! DJs, Facemelt Crew meet & greets, light show trades, free Super Smash Bros.
Make sure to visit the Lux-Rave Pop-up Superstore Facebook page to RSVP and score a free gift!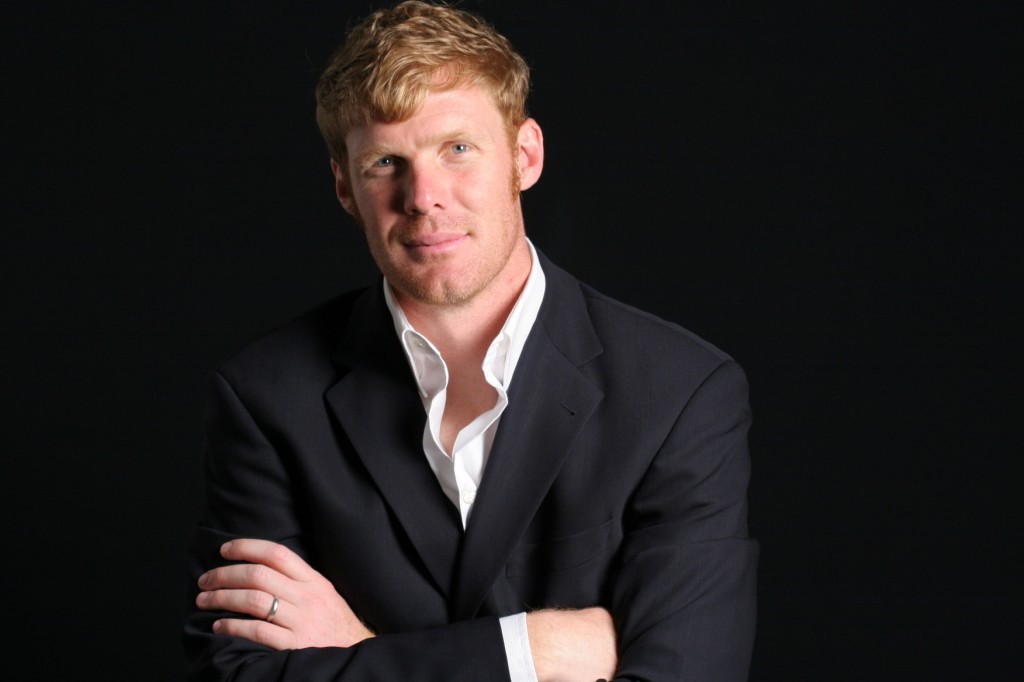 Alexi Lalas has a passion for soccer. You saw it in playing days and now as he breaks down the game he loves so much on TV. Just like in soccer, Lalas knows it takes a team effort to help out a community. Alexi has teamed up with Nabisco for the 'Pass The Love Back' program. This program empowers communities by sponsoring local youth soccer teams through Pear. Teams can earn up to $1,000 toward custom t-shirts or a team donation.
While Alexi is helping us spread the word that parents and players can go to www.PassTheLove.com to donate to local teams to receive up to $1,000 for shirts, equipment or team donations. I spoke with Alexi on his work with Nabisco and a bit on the evolution of soccer.
Art Eddy: Let's first talk about the #PassTheLoveBack campaign that you are working with Oreo, Ritz Bitz and Chips Ahoy. Tell me a bit about that promotion.
Alexi Lalas: If I am going to work with somebody I want them to be passionate about the game that I love which is soccer. Oreo, Ritz, Chips Ahoy, and Nabisco have been a huge partner with U.S. Soccer for many years. The Pass the Love Back program enables communities to raise money up to $1,000 for teams. You can get it out at http://www.passthelove.com.
While I talk about the professional game and the World Cup the real stuff is being done at the ground at the grass roots level. A lot of these communities and a lot of these teams need as much help as possible. This is a very easy opportunity to raise some money. The Pass the Love Back program is away to raise money for your local teams.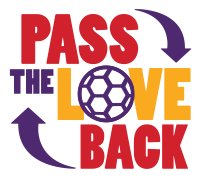 AE: You do a great job breaking down the game of soccer. From the time you were playing to now are you happy with the evolution of the game?
AL: Yeah! We love to kick ourselves for what he haven't done when it comes to our soccer in the United States. I think we have to pat ourselves on the back for just how far we have come in the last 20 years on and off the field.
There is a generation now that looks at soccer as not just their sporting landscape, but cultural landscape. There is a whole American soccer culture that is no longer underground or a niche. It is above ground. It is vibrant. It is passionate. It knows what good and bad soccer is. The generation that is growing up now has Major League Soccer. They have been able to watch the Women's (National) Team win the World Cup last summer. There is professional men and women soccer out there.
So we live in really good times. It is not the Wild West that I grew up in. I am real happy about the direction that we are heading right now, but we can always do more. We are getting ready for a summer of soccer with the U.S. Men's National Team involved in Copa Americano. For the Women's National Team, they are in the Olympics. So there is always another game. Thank God that there is because it is a game that I love and I can't get enough of it.


Next month we will be celebrating Father's Day. Ditch the tie and coffee mug routine. You need to step up your game to show dear ol' dad that you care. Here are some great gift ideas that your dad will love to open up on the day that celebrates him!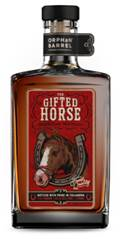 The Gifted Horse
Suggested Retail Price $50
Just like the dad who newly welcomed a little one home, Orphan Barrel recently added The Gifted Horse to the family as its first American whiskey. The Gifted Horse is a cask strength whiskey with a unique composition unlike any other Orphan Barrel, thanks to a fortunate mishap at the historic Stitzel-Weller Distillery.
I.W. Harper 15-Year-Old Kentucky Straight Bourbon Whiskey
Suggested Retail Price $75
To celebrate dad's homecoming after long travels, gift him I.W. Harper 15-Year-Old Kentucky Straight Bourbon Whiskey for Father's Day. After nearly 20 years abroad, I.W. Harper has returned to the United States with this limited release inspired by the original I.W. Harper variants.
Blade and Bow 22-Year-Old Kentucky Straight Bourbon Whiskey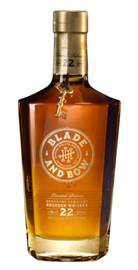 Suggested Retail Price $150
Blade and Bow 22-Year-Old Kentucky Straight Bourbon Whiskey is a limited release whiskey that pays homage to the artful passion and renowned craftsmanship of the legendary Stitzel-Weller Distillery. Only available in a number of states and winner of the coveted double gold medal from the San Francisco World Spirits Competition, this whiskey is sure to receive the approval of the most discerning whiskey-loving dads.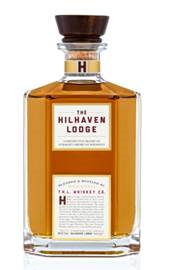 The Hilhaven Lodge
Suggested Retail Price $50
The Hilhaven Lodge is a new-to-world whiskey developed in collaboration with Hollywood director, and current owner of Hilhaven Lodge, Brett Ratner. The Hilhaven Lodge features a distinctive blend of three different styles of whiskey spanning across three decades – Bourbon from the 2000's, Tennessee Whiskey from the 1990's and Rye Whiskey from the 1980's. Combined, these whiskeys offer an unbelievably smooth tasting experience.
The American Soap and Hatchet Set
This kit provides men all the supplies they need to get stuff done. In addition, it provides some awesome tools that all dads would be happy to own, including a survival hatchet for camping trips, two Big Ass Bricks of Soap, Tactical Soap on a Rope, Heavy Duty Hand Soap, Bloody knuckles Hand Repair Balm, Cannon Balm Tactical Lip Protectant and a steel bottle opener. All Duke Cannon items and the survival hatchet are made in the USA. The kit comes packaged in an old military ammo can completing one of the most kick-ass gifts any dad can receive this summer.
Working Man's Supply Can
This gift pack provides the working man some of the topline tools they need for everyday grooming. Items include a Big Ass Brick of Soap, Tactical Soap on a Rope, Heavy Duty Hand Soap, Working Man's Face Wash, Bloody Knuckles Hand Repair Balm, Cannon Balm Tactical Lip Protectant and an 8-in-1 STIHL Screwdriver/Flashlight tool. In addition; all Duke Cannon products are made in the USA and will come in an old military ammo can to make your dad feel like the man he is.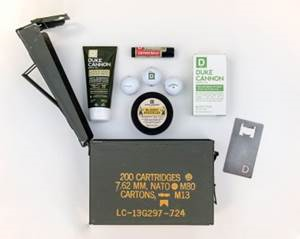 Golf and Grooming Supply Gift Set:
Duke Cannon Supply Co. has the golfers covered this Father's Day. Give your dad the ability to hit the golf course smelling like a man should. This gift pack includes two Big Ass Bricks of Soap, Bloody Knuckles Hand Repair Balm, Cannon Balm Lip Protectant, 3-count of Callaway Warbird Golf Balls (with Duke Cannon Logo) and a steel bottle opener. All items are made in the USA and come packaged in an old military ammo can that would make your dad the talk of the country club.
The Dapper Dad Sack:
Your dad knows what it means to be a man, so why would he limit himself on his grooming game? Help your dad keep his cool this summer with the Duke Cannon Dapper Dad Sack. This kit comes in a rustic burlap sack and includes two Big Ass Bricks of soap, Heavy Duty hand soap, Superior Grade shaving cream, Bloody Knuckles Hand Repair Balm and Cannon Balm Tactical Lip Protectant. Do your dad a solid and provide him with the gift of grooming this year – your mom will thank you later.
The Un-Droppable Shower Soap Set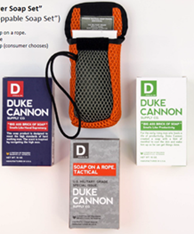 Your dad already has a stocked bar in the basement, a golf set that your neighbors are envious of and a man-cave your mom can't keep him out of. Time to shake things up this year by giving your dad the gift of grooming. Duke Cannon Supply Co. has the perfect gift to help keep your dad smelling like a man should. Not your grandfather's soap on a rope, the Un-Droppable Shower Soap kit comes with a tactical soap scrubber, (1) Big Ass Brick of soap and (1) Heavy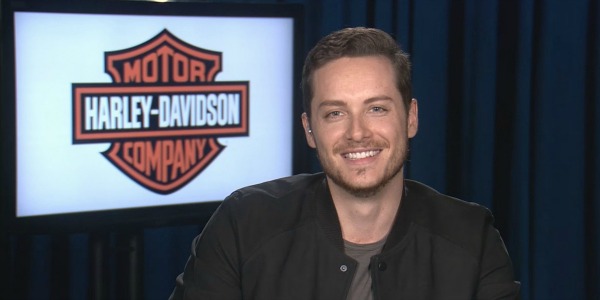 Last week we caught up with Chicago P.D. star Jesse Lee Soffer to talk about the new Harley-Davidson Roadster. Harley is doing this cool ride share program that allows people to test out the new Roadster for just $7 a day. It's a great way to get on this new bike that caters to urban dwellers. Check out h-d.com/roadster to find out how you can visit a pop-up bike share spot in pop-up in select U.S. cities, including Portland, LA and Milwaukee.
We talked with Soffer about his involvement in this new roadster campaign, his love of riding, doing his own stunts, Chicago, the difference between filming a soap opera and a crime drama and that time he played Bobby Brady on an episode of Wings. Here's the interview:
Make sure to check out the season finale of Chicago P.D. tonight on NBC.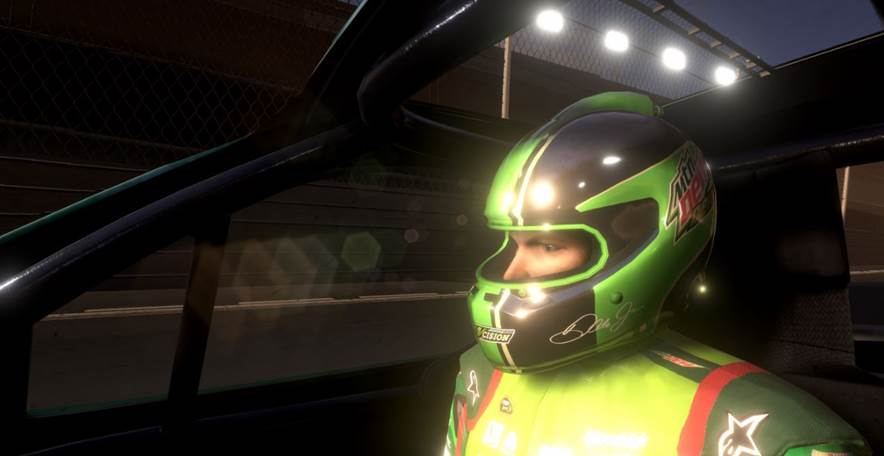 MTN Dew has been known to mix things up! Thankfully they are not mixing Dale Jr and dancing cat. Let's first take a look at the virtual reality NASCAR stuff.
The new VR content on YouTube360 is part of the DEWcision 2016 campaign, giving fans the power to choose which of their favorite limited-time flavor stays on shelves. The VR experience puts fans in the virtual driver's seat next to three of NASCAR's most popular drivers – Dale Earnhardt Jr., Kasey Kahne and Chase Elliott – where they can race through worlds powered by Baja Blast or Pitch Black. Depending on which path a fan chooses in the VR experience, their vote will also be counted to help determine which flavor wins DEWcision 2016.
New Hardware and Software: DEW is one of the first brands to use the new Oculus Rift VR headset and developer kit to transport fans to a choose-your-own adventure gamified VR racing experience. Firstborn developed the experience using Unreal gaming software for VR. After putting on the VR headset, the viewer is seated and given an Oculus-enabled steering wheel. The steering wheel is linked to the VR world, allowing viewers to steer their chosen car on the racetrack.
Shazam Partnership: The brand is also excited to announce a unique partnership with Shazam, where Mountain Dew becomes the very first brand to launch a VR campaign on the popular app – giving fans the opportunity to experience exclusive VR content when they scan Pitch Black or Baja Blast bottles using Visual Shazam. Once the bottle is scanned, fans will be able to view the VR content within the app and choose to vote on their favorite beverage as part of DEWcision 2016.
New VR Hub: In addition, the brand is launching a first-of-its-kind dedicated VR hub at MountainDew.com/VR that features all of DEW's VR content in a way that's playable straight from your mobile phone.
And now for the dancing cat. In celebration of DEW's new Kickstart commercial, which features a twerking cat, DEW is launching a mobile site extension called "Kitty Wop."  Kitty Wop is a shareable, customizable mobile experience showcasing the star character from the spot. Fans can customize their own Kitty Wop video to "Wiggle Wop," choosing from a variety of dance moves, backgrounds, and memes with text overlay options like "Meow or never" and "Do that Wiggle Wop."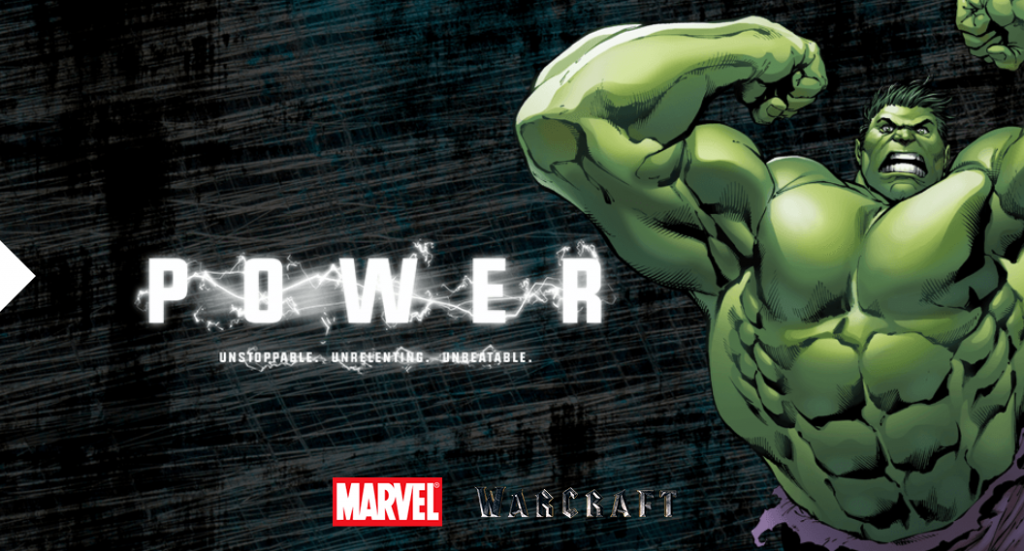 One of the main themes in any comic book, sci-fi, or fantasy story is that someone is looking for power. Whether it is the hero or villain the quest for power is always there. Thankfully for those of us who have a Loot Crate subscription we don't need to go on an epic quest. We have all the power we need and then some sent to us by Loot Crate.
One of my favorite items is the Infinity Gauntlet from Marvel. It is an oven mitt perfect for when you are grilling in the summer months. There is a sweet World of Warcraft shirt to celebrate the film that is coming to theaters this month.
This May is a big month for big summer movies! All those epic matchups inspired a look at some of pop culture's most unstoppable, unrelenting and unbeatable characters and items. No one crate should have all this POWER! Still all of that power is at your hands with Loot Crate.
You will receive about four to six items over $45 of retail value in every crate. You can even get a discount and special gifts if you sign up for a 12 month plan. These crates are money. Below you can check out my unboxing video from Loot Crate. I was thrilled to get Infinity Gauntlet oven mitt. I will be able to take the heat in the kitchen and the grill this summer with all of that power in that mitt.
There are different themed crates as well. There is a Loot Anime, Loot Gaming, Loot Pets, Firefly, and LVLUp. They even have limited edition Star Wars and Call of Duty crates. You can pick out the best one that fits your style and your budget. Go to www.lootcrate.com for more info on each one and to start your subscription today!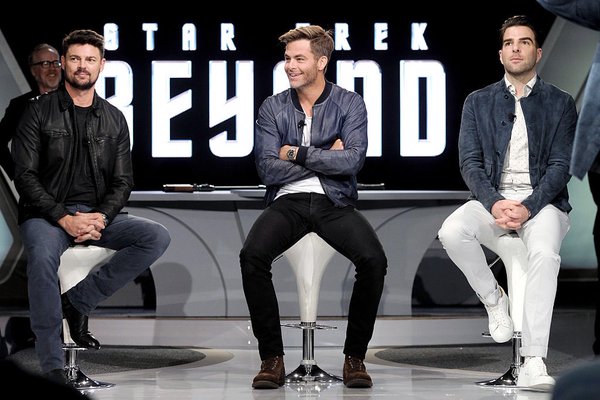 Fans of the new Star Trek series this one is for you. Today there is a new trailer for Star Trek Beyond. The film stars Chris Pine, Idris Elba, Simon Pegg, Zachary Quinto, Zoe Saldana, John Cho, Anton Yelchin and Karl Urban. Star Trek Beyond is coming to theaters July 22, 2016.
"Star Trek Beyond," the highly anticipated next installment in the globally popular Star Trek franchise, created by Gene Roddenberry and reintroduced by J.J. Abrams in 2009, returns with director Justin Lin ("The Fast and the Furious" franchise) at the helm of this epic voyage of the U.S.S. Enterprise and her intrepid crew. In "Beyond," the Enterprise crew explores the furthest reaches of uncharted space, where they encounter a mysterious new enemy who puts them and everything the Federation stands for to the test.


This Saturday is World Whiskey Day. To celebrate we are sharing some fantastic recipes. One is from Bay Area mixologist Eric Grenier. He created The Cooper's Cocktail. It has a classic feel. He also created the Meltwater Effect, boasting a strong, but sweet flavor profile; both made with easy-to-find ingredients for re-creating at home.
Another great way to celebrate this classic spirit is to enjoy it the same way the legendary Frank Sinatra did; two fingers of Jack Daniel's Sinatra Select, a splash of water and three cubes. Raise up a glass this World Whiskey Day and have your whisky "Frank's Way."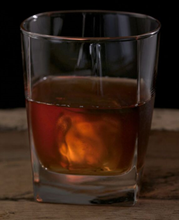 The Cooper's Cocktail
2 oz. Jack Daniel's Single Barrel Select
.5 oz. Cynar
.5 oz. Coffee Liqueur
Ice: One large cube or 'on the rocks'
Glassware: Rocks glass or Old Fashioned glass
Tools: Mixing Vessel, Barspoon, Hawthorne Strainer
Directions: Stir all ingredients in mixing vessel (about 20-30 seconds). Strain over ice. No garnish
The Meltwater Effect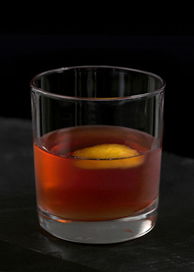 2 oz. Jack Daniel's Gentleman Jack
1 oz. Sorel Liqueur
.75 oz. Amaro Ramazzotti
2 Dashes Orange bitters
Thin Lemon peel
Tools: Mixing Vessel, Barspoon, Hawthorne Strainer
Glassware: Rocks glass or Old Fashioned glass
Directions: Stir first four ingredients in mixing glass filled with ice until properly chilled and diluted, about 20-30 seconds.  Strain into glassware and garnish with lemon peel.
Frank's Way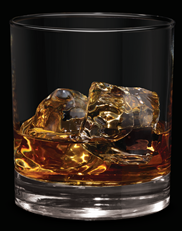 2 fingers Jack Daniel's Sinatra Select
1 splash Water
3 Ice Cubes
Directions: Serve over ice in a rocks glass.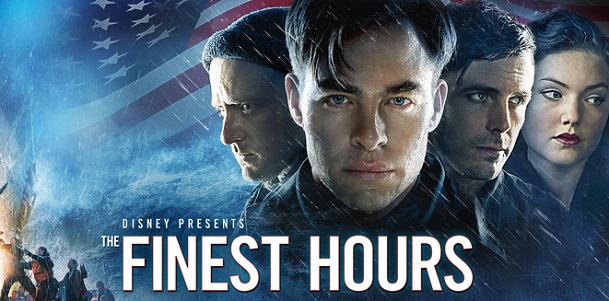 Next week you will be able to pick up one of the most exciting films that hit the theaters recently. "The Finest Hours" will be available on Blu-ray and Digital HD on May 24th. This heroic action-thriller is based on the extraordinary true story of the greatest small-boat rescue in Coast Guard history. In 1952, a massive winter storm strikes off the coast of Cape Cod, ripping a T-2 oil tanker in half and trapping more than 30 sailors inside its rapidly sinking stern. When word of the disaster reaches the U.S. Coast Guard, four men led by Captain Bernie Webber (Chris Pine) set out in a 12-seat boat on a daring mission to rescue the stranded men, braving freezing cold, 60-foot waves and hurricane-force winds, and guided by Webber's vow that "We all live, or we all die." Packed with thrilling, larger-than-life action and anchored in a belief in the strength of the human spirit, The Finest Hours is a triumph.
Check out some of the bonus features that you will be able to get when you pick up the movie either on Blu-ray Combo Pack, Digital HD, Digital SD, and Disney Movies Anywhere.
Against All Odds: The Bernie Webber Story – Visit the quaint and close-knit town of Chatham, and experience the events surrounding the most heroic Coast Guard rescue ever through the eyes of the people who witnessed them.
BROTHERHOOD – Cast members reflect on the bonds they forged during the shoot.
TWO CREWS – Chris Pine and Casey Affleck share insights into Bernie Webber and Ray Sybert, men who led their respective crews against all odds.
WHAT IS YOUR FINEST HOUR? – A Coast Guard member recounts an incredible rescue.
THE FINEST INSPIRATION: THE U.S. COAST GUARD Meet the people who put their lives on the line for others.
To order the movie click here!