Next month we will be celebrating Father's Day. Ditch the tie and coffee mug routine. You need to step up your game to show dear ol' dad that you care. Here are some great gift ideas that your dad will love to open up on the day that celebrates him!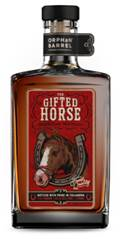 The Gifted Horse
Suggested Retail Price $50
Just like the dad who newly welcomed a little one home, Orphan Barrel recently added The Gifted Horse to the family as its first American whiskey. The Gifted Horse is a cask strength whiskey with a unique composition unlike any other Orphan Barrel, thanks to a fortunate mishap at the historic Stitzel-Weller Distillery.
I.W. Harper 15-Year-Old Kentucky Straight Bourbon Whiskey
Suggested Retail Price $75
To celebrate dad's homecoming after long travels, gift him I.W. Harper 15-Year-Old Kentucky Straight Bourbon Whiskey for Father's Day. After nearly 20 years abroad, I.W. Harper has returned to the United States with this limited release inspired by the original I.W. Harper variants.
Blade and Bow 22-Year-Old Kentucky Straight Bourbon Whiskey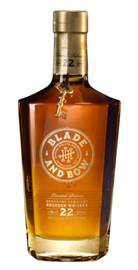 Suggested Retail Price $150
Blade and Bow 22-Year-Old Kentucky Straight Bourbon Whiskey is a limited release whiskey that pays homage to the artful passion and renowned craftsmanship of the legendary Stitzel-Weller Distillery. Only available in a number of states and winner of the coveted double gold medal from the San Francisco World Spirits Competition, this whiskey is sure to receive the approval of the most discerning whiskey-loving dads.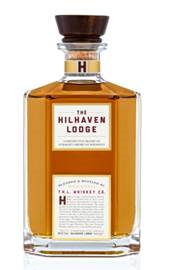 The Hilhaven Lodge
Suggested Retail Price $50
The Hilhaven Lodge is a new-to-world whiskey developed in collaboration with Hollywood director, and current owner of Hilhaven Lodge, Brett Ratner. The Hilhaven Lodge features a distinctive blend of three different styles of whiskey spanning across three decades – Bourbon from the 2000's, Tennessee Whiskey from the 1990's and Rye Whiskey from the 1980's. Combined, these whiskeys offer an unbelievably smooth tasting experience.
The American Soap and Hatchet Set
This kit provides men all the supplies they need to get stuff done. In addition, it provides some awesome tools that all dads would be happy to own, including a survival hatchet for camping trips, two Big Ass Bricks of Soap, Tactical Soap on a Rope, Heavy Duty Hand Soap, Bloody knuckles Hand Repair Balm, Cannon Balm Tactical Lip Protectant and a steel bottle opener. All Duke Cannon items and the survival hatchet are made in the USA. The kit comes packaged in an old military ammo can completing one of the most kick-ass gifts any dad can receive this summer.
Working Man's Supply Can
This gift pack provides the working man some of the topline tools they need for everyday grooming. Items include a Big Ass Brick of Soap, Tactical Soap on a Rope, Heavy Duty Hand Soap, Working Man's Face Wash, Bloody Knuckles Hand Repair Balm, Cannon Balm Tactical Lip Protectant and an 8-in-1 STIHL Screwdriver/Flashlight tool. In addition; all Duke Cannon products are made in the USA and will come in an old military ammo can to make your dad feel like the man he is.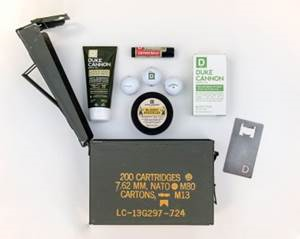 Golf and Grooming Supply Gift Set:
Duke Cannon Supply Co. has the golfers covered this Father's Day. Give your dad the ability to hit the golf course smelling like a man should. This gift pack includes two Big Ass Bricks of Soap, Bloody Knuckles Hand Repair Balm, Cannon Balm Lip Protectant, 3-count of Callaway Warbird Golf Balls (with Duke Cannon Logo) and a steel bottle opener. All items are made in the USA and come packaged in an old military ammo can that would make your dad the talk of the country club.
The Dapper Dad Sack:
Your dad knows what it means to be a man, so why would he limit himself on his grooming game? Help your dad keep his cool this summer with the Duke Cannon Dapper Dad Sack. This kit comes in a rustic burlap sack and includes two Big Ass Bricks of soap, Heavy Duty hand soap, Superior Grade shaving cream, Bloody Knuckles Hand Repair Balm and Cannon Balm Tactical Lip Protectant. Do your dad a solid and provide him with the gift of grooming this year – your mom will thank you later.
The Un-Droppable Shower Soap Set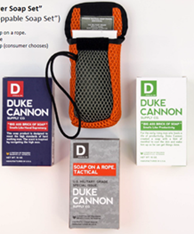 Your dad already has a stocked bar in the basement, a golf set that your neighbors are envious of and a man-cave your mom can't keep him out of. Time to shake things up this year by giving your dad the gift of grooming. Duke Cannon Supply Co. has the perfect gift to help keep your dad smelling like a man should. Not your grandfather's soap on a rope, the Un-Droppable Shower Soap kit comes with a tactical soap scrubber, (1) Big Ass Brick of soap and (1) Heavy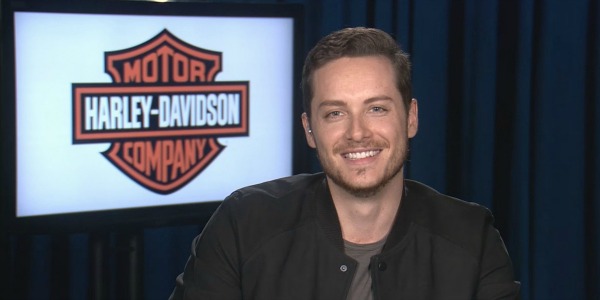 Last week we caught up with Chicago P.D. star Jesse Lee Soffer to talk about the new Harley-Davidson Roadster. Harley is doing this cool ride share program that allows people to test out the new Roadster for just $7 a day. It's a great way to get on this new bike that caters to urban dwellers. Check out h-d.com/roadster to find out how you can visit a pop-up bike share spot in pop-up in select U.S. cities, including Portland, LA and Milwaukee.
We talked with Soffer about his involvement in this new roadster campaign, his love of riding, doing his own stunts, Chicago, the difference between filming a soap opera and a crime drama and that time he played Bobby Brady on an episode of Wings. Here's the interview:
Make sure to check out the season finale of Chicago P.D. tonight on NBC.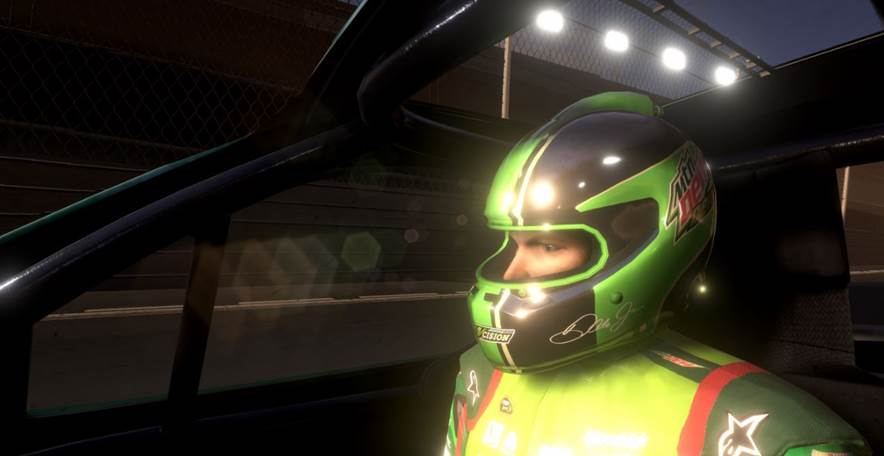 MTN Dew has been known to mix things up! Thankfully they are not mixing Dale Jr and dancing cat. Let's first take a look at the virtual reality NASCAR stuff.
The new VR content on YouTube360 is part of the DEWcision 2016 campaign, giving fans the power to choose which of their favorite limited-time flavor stays on shelves. The VR experience puts fans in the virtual driver's seat next to three of NASCAR's most popular drivers – Dale Earnhardt Jr., Kasey Kahne and Chase Elliott – where they can race through worlds powered by Baja Blast or Pitch Black. Depending on which path a fan chooses in the VR experience, their vote will also be counted to help determine which flavor wins DEWcision 2016.
New Hardware and Software: DEW is one of the first brands to use the new Oculus Rift VR headset and developer kit to transport fans to a choose-your-own adventure gamified VR racing experience. Firstborn developed the experience using Unreal gaming software for VR. After putting on the VR headset, the viewer is seated and given an Oculus-enabled steering wheel. The steering wheel is linked to the VR world, allowing viewers to steer their chosen car on the racetrack.
Shazam Partnership: The brand is also excited to announce a unique partnership with Shazam, where Mountain Dew becomes the very first brand to launch a VR campaign on the popular app – giving fans the opportunity to experience exclusive VR content when they scan Pitch Black or Baja Blast bottles using Visual Shazam. Once the bottle is scanned, fans will be able to view the VR content within the app and choose to vote on their favorite beverage as part of DEWcision 2016.
New VR Hub: In addition, the brand is launching a first-of-its-kind dedicated VR hub at MountainDew.com/VR that features all of DEW's VR content in a way that's playable straight from your mobile phone.
And now for the dancing cat. In celebration of DEW's new Kickstart commercial, which features a twerking cat, DEW is launching a mobile site extension called "Kitty Wop."  Kitty Wop is a shareable, customizable mobile experience showcasing the star character from the spot. Fans can customize their own Kitty Wop video to "Wiggle Wop," choosing from a variety of dance moves, backgrounds, and memes with text overlay options like "Meow or never" and "Do that Wiggle Wop."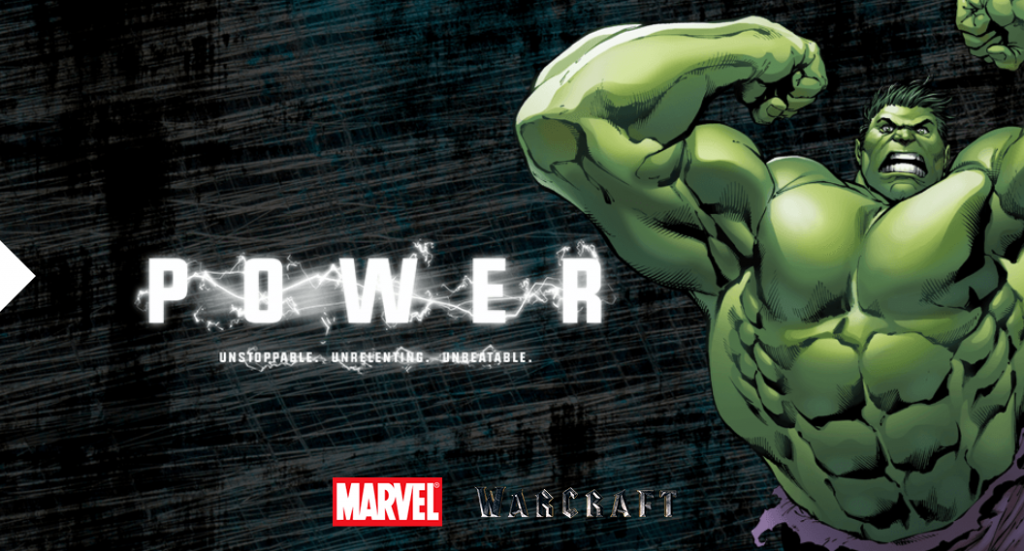 One of the main themes in any comic book, sci-fi, or fantasy story is that someone is looking for power. Whether it is the hero or villain the quest for power is always there. Thankfully for those of us who have a Loot Crate subscription we don't need to go on an epic quest. We have all the power we need and then some sent to us by Loot Crate.
One of my favorite items is the Infinity Gauntlet from Marvel. It is an oven mitt perfect for when you are grilling in the summer months. There is a sweet World of Warcraft shirt to celebrate the film that is coming to theaters this month.
This May is a big month for big summer movies! All those epic matchups inspired a look at some of pop culture's most unstoppable, unrelenting and unbeatable characters and items. No one crate should have all this POWER! Still all of that power is at your hands with Loot Crate.
You will receive about four to six items over $45 of retail value in every crate. You can even get a discount and special gifts if you sign up for a 12 month plan. These crates are money. Below you can check out my unboxing video from Loot Crate. I was thrilled to get Infinity Gauntlet oven mitt. I will be able to take the heat in the kitchen and the grill this summer with all of that power in that mitt.
There are different themed crates as well. There is a Loot Anime, Loot Gaming, Loot Pets, Firefly, and LVLUp. They even have limited edition Star Wars and Call of Duty crates. You can pick out the best one that fits your style and your budget. Go to www.lootcrate.com for more info on each one and to start your subscription today!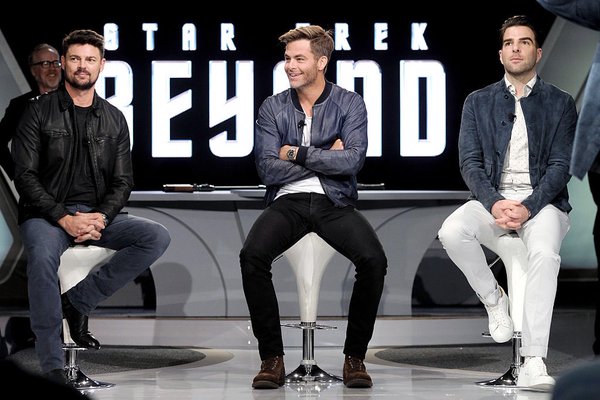 Fans of the new Star Trek series this one is for you. Today there is a new trailer for Star Trek Beyond. The film stars Chris Pine, Idris Elba, Simon Pegg, Zachary Quinto, Zoe Saldana, John Cho, Anton Yelchin and Karl Urban. Star Trek Beyond is coming to theaters July 22, 2016.
"Star Trek Beyond," the highly anticipated next installment in the globally popular Star Trek franchise, created by Gene Roddenberry and reintroduced by J.J. Abrams in 2009, returns with director Justin Lin ("The Fast and the Furious" franchise) at the helm of this epic voyage of the U.S.S. Enterprise and her intrepid crew. In "Beyond," the Enterprise crew explores the furthest reaches of uncharted space, where they encounter a mysterious new enemy who puts them and everything the Federation stands for to the test.


This Saturday is World Whiskey Day. To celebrate we are sharing some fantastic recipes. One is from Bay Area mixologist Eric Grenier. He created The Cooper's Cocktail. It has a classic feel. He also created the Meltwater Effect, boasting a strong, but sweet flavor profile; both made with easy-to-find ingredients for re-creating at home.
Another great way to celebrate this classic spirit is to enjoy it the same way the legendary Frank Sinatra did; two fingers of Jack Daniel's Sinatra Select, a splash of water and three cubes. Raise up a glass this World Whiskey Day and have your whisky "Frank's Way."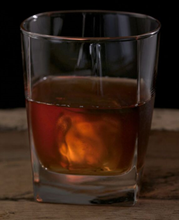 The Cooper's Cocktail
2 oz. Jack Daniel's Single Barrel Select
.5 oz. Cynar
.5 oz. Coffee Liqueur
Ice: One large cube or 'on the rocks'
Glassware: Rocks glass or Old Fashioned glass
Tools: Mixing Vessel, Barspoon, Hawthorne Strainer
Directions: Stir all ingredients in mixing vessel (about 20-30 seconds). Strain over ice. No garnish
The Meltwater Effect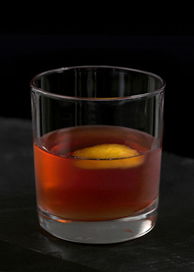 2 oz. Jack Daniel's Gentleman Jack
1 oz. Sorel Liqueur
.75 oz. Amaro Ramazzotti
2 Dashes Orange bitters
Thin Lemon peel
Tools: Mixing Vessel, Barspoon, Hawthorne Strainer
Glassware: Rocks glass or Old Fashioned glass
Directions: Stir first four ingredients in mixing glass filled with ice until properly chilled and diluted, about 20-30 seconds.  Strain into glassware and garnish with lemon peel.
Frank's Way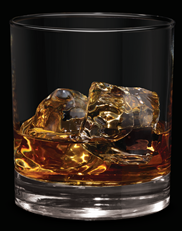 2 fingers Jack Daniel's Sinatra Select
1 splash Water
3 Ice Cubes
Directions: Serve over ice in a rocks glass.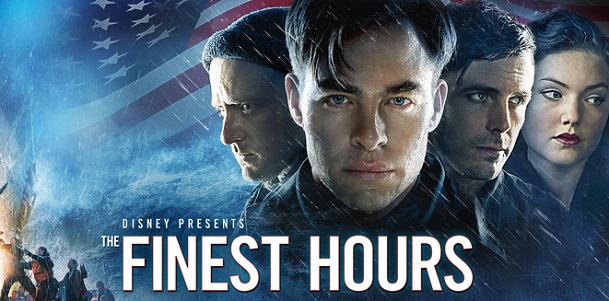 Next week you will be able to pick up one of the most exciting films that hit the theaters recently. "The Finest Hours" will be available on Blu-ray and Digital HD on May 24th. This heroic action-thriller is based on the extraordinary true story of the greatest small-boat rescue in Coast Guard history. In 1952, a massive winter storm strikes off the coast of Cape Cod, ripping a T-2 oil tanker in half and trapping more than 30 sailors inside its rapidly sinking stern. When word of the disaster reaches the U.S. Coast Guard, four men led by Captain Bernie Webber (Chris Pine) set out in a 12-seat boat on a daring mission to rescue the stranded men, braving freezing cold, 60-foot waves and hurricane-force winds, and guided by Webber's vow that "We all live, or we all die." Packed with thrilling, larger-than-life action and anchored in a belief in the strength of the human spirit, The Finest Hours is a triumph.
Check out some of the bonus features that you will be able to get when you pick up the movie either on Blu-ray Combo Pack, Digital HD, Digital SD, and Disney Movies Anywhere.
Against All Odds: The Bernie Webber Story – Visit the quaint and close-knit town of Chatham, and experience the events surrounding the most heroic Coast Guard rescue ever through the eyes of the people who witnessed them.
BROTHERHOOD – Cast members reflect on the bonds they forged during the shoot.
TWO CREWS – Chris Pine and Casey Affleck share insights into Bernie Webber and Ray Sybert, men who led their respective crews against all odds.
WHAT IS YOUR FINEST HOUR? – A Coast Guard member recounts an incredible rescue.
THE FINEST INSPIRATION: THE U.S. COAST GUARD Meet the people who put their lives on the line for others.
To order the movie click here!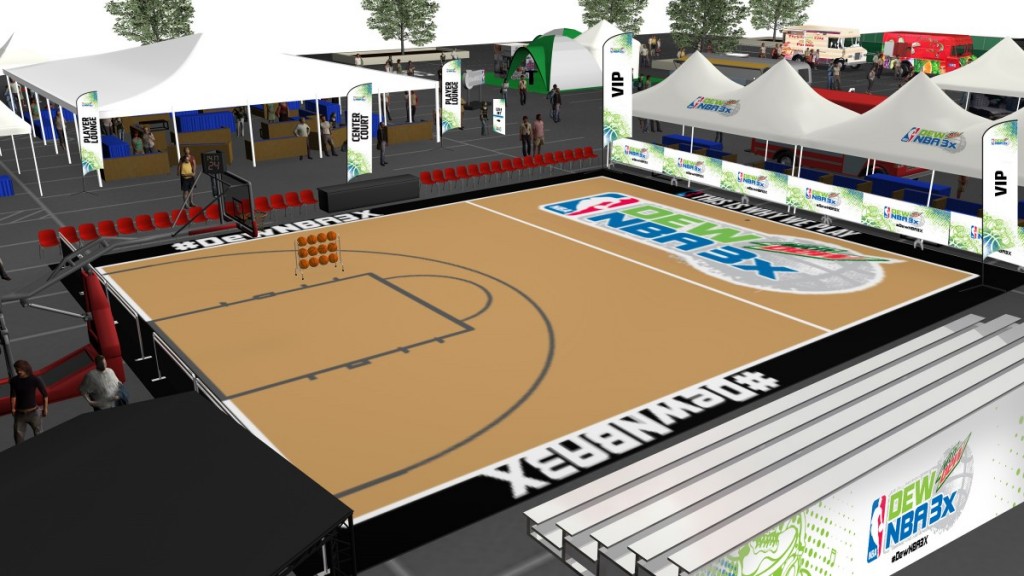 Coming this summer to a city near you is the Dew NBA 3X. If you are lucky enough to be near a city for one of the tournaments you will be able to check out the games. Mountain Dew and the NBA teamed up to create Dew NBA 3X, an elite 3×3 basketball competition tour that will make stops in six NBA markets between May and October, tipping off in Atlanta this Saturday, May 21. NBA players and legends, including Gary Payton and Dominique Wilkins, will also be on hand to interact with fans as they enjoy high-level 3×3 play, participate in exciting skills contests, listen to Atlanta's biggest DJs and get a taste of Atlanta at local food trucks.
Beyond the above activities, fans can check out Dew's #CourtsideCollection which includes:
On-site Gallery – Mountain Dew will create a pop-up gallery showcasing artwork created by local artists and fans that have been inspired by basketball and youth culture. Local artist, Joe King (@JOEKINGATL) will be on-hand to curate the gallery and illustrate around the artwork featured so that the gallery is constantly evolving during the tournament. Fans on-site will also be able to vote for their favorite artwork and take home limited-edition prints.
Court Design – Local artist, Greg Mike, was commissioned by Mountain Dew to design the courts at THE GULCH for the tournament. Greg's design was inspired by and is unique to Atlanta. This art installation will remain after the tournament to create a lasting art piece for the Atlanta community to enjoy.
Dew NBA 3X is an elite 3×3 basketball competition infused with unique basketball lifestyle and entertainment elements. The inaugural U.S. tour will visit basketball fans in Atlanta, Miami, Dallas, Chicago, Houston and Los Angeles. The invite-only competition will tip off Saturday, May 21 in Atlanta and culminate on Sunday, October 23 in Los Angeles with the Dew NBA 3X National Finals. NBA 3X, the League's global 3-on-3 platform is part of the NBA's ongoing commitment to growing and celebrating the game of basketball.
Plus NBA Legend and Hall of Famer, Gary Payton, serves as the Dew NBA 3X Ambassador and will make appearances at all six stops.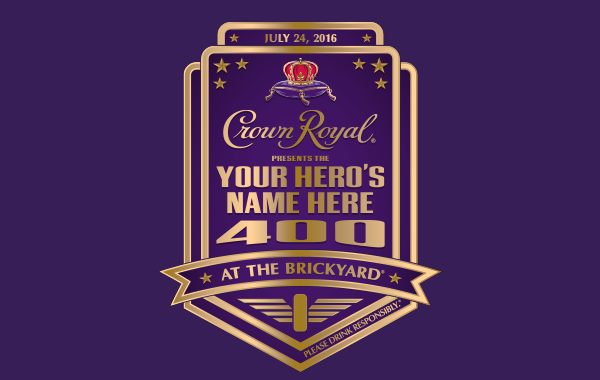 It is that time of year again! We get to honor one lucky hero! In case you didn't know Indianapolis was crowned as the racing capital of the world. Just like in the past the Indianapolis Motor Speedway has the ability to make a dream come true for one lucky hero at NASCAR's most popular summer race.
One deserving man or woman will go down in sports history as the grand prize winner of Crown Royal's annual "Your Hero's Name Here" program, receiving the naming rights to the NASCAR race at Indianapolis Motor Speedway on July 24th, 2016.  This race will mark the tenth time Crown Royal has awarded race naming rights to an adult fan. The program focuses on all of the unsung heroes who make a difference in their communities, from firefighters and police officers to first responders and local volunteers. Every year five heroic finalists are nominated and through consumer voting, one winner is chosen to have their name cemented in sports history.
Adult consumers can go to CrownRoyalHeroes.com to vote for the hero they think is most deserving of naming rights to the race. Voting runs through June 9th and the grand prize winner will be announced shortly after.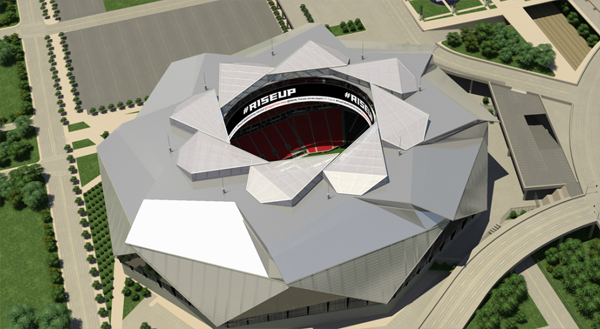 We always think that once a pro sports team gets a new stadium it will mean more out of pocket expenses for us fans. Well thanks to the Atlanta Falcons they are flipping the script on that. In 2017, Mercedes-Benz Stadium will offer food and beverage options developed to deliver what fans want – variety, speed of service, quality and value. The fan-first menu at Mercedes-Benz Stadium will include the most popular items priced as follows without compromising quality:
•$2 – Non-alcoholic beverage products with unlimited free refills (at freestanding refill stations)
•$2 – Dasani bottled water; hot dogs; pretzels; popcorn
•$3 – Peanuts; pizza; nachos; waffle fries
•$5 – 12 oz. domestic beer
Pretty cool right? I don't think these prices have been around since Jimmy Carter was in the White House. (Kids, Google President Jimmy Carter's term if you want to know that time era.) The menu and pricing model – which will allow a family of four to consume the typical game-day purchases for $28 or less – will be in effect for Atlanta Falcons and Atlanta United games, as well as major events at Mercedes-Benz Stadium including the Chick-fil-A Peach Bowl, SEC Championship Game, the College Football National Championship (2018) and the NCAA Men's Final Four slated for 2020. The pricing and product offerings will be the same for concerts, conventions and other special events booked at the stadium.
To improve speed and quality of service, Mercedes-Benz Stadium has partnered with its design team, construction partners and Levy Restaurants to create what will be an exceptional experience for fans, employing several new operational and design elements that include:
•More than 670 concession points-of-sale (65 percent more than our fans currently enjoy)
•Self-service soda refill stations away from the concession stands (to increase speed, shorten lines)
•Increased on-site kitchen and cooking capacity to ensure freshness, quality and speed of service
•Whole-dollar pricing for ease and efficiency
It looks like Atlanta Falcons fans will get a stadium upgrade without the new stadium prices. I hope this will be a continuing trend when teams get a new stadium.