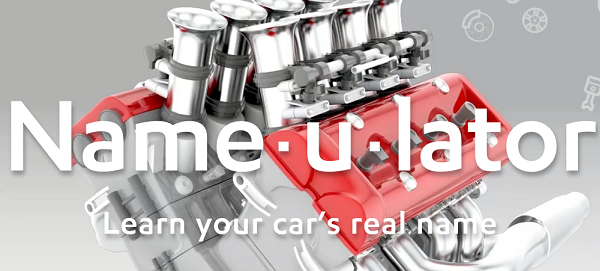 You love your car. You might even have a cute nickname for it. Now thanks to ExxonMobil you can find your car's true identity. They recently launched the Mobil 1TM "Loved Cars Have Names." It is a two-month promotion accompanied by an online name generator that appropriately names cars to reflect the role they play in peoples' lives.
Customers can submit information online about their car's personality, style and functionality, and the "Name-U-Lator" will generate the car's new name. Customers can have the name added to a free license plate frame, which is available with a qualifying purchase –thanks to cooperation with Advance Auto Parts, AutoZone, CARQUEST, NAPA and Pep Boys. Alternatively, customers can create a license plate frame proudly displaying the given moniker of an already named vehicle.
Customers completing the "Name-U-Lator" exercise can register for a free license plate frame upon purchase of five or more quarts of Mobil 1 synthetic motor oil at any participating retailer location or online. Users completing online submissions must upload the purchase receipt to be eligible to receive the customized license plate frame.
To find the perfect name to suit your car's personality, try out the "Name-U-Lator" and learn more about "Loved Cars Have Names," at www.MobilOil.us/FrameMe.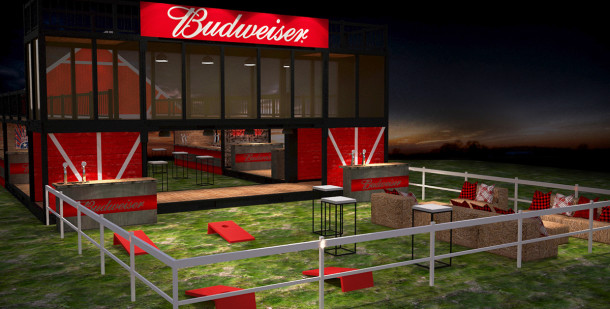 Your spring and summer is about to get better thanks to Budweiser. They are looking to showcase country music where they feel that the genre whose fans and artists share the same love for authenticity and storytelling as America's No. 1 full-flavored lager. Budweiser will be present at some of the year's biggest country music moments to enhance fan experiences and provide surprise moments with top artists that only Budweiser can deliver.
The Budweiser Country Club is a brand new, three-level structure that will appear at four live country music events, starting with Stagecoach Festival in Indio, CA in late April. Designed with the same level of detail and care that Budweiser puts into brewing its lager, the open-air build out will provide elevated views of the festival and feature two 20-foot bars, Budweiser Signature Draught towers, outdoor games, and goods for purchase from local craftsmen. The Budweiser Country Club will appear at the following events:
Stagecoach Festival in Indio, CA (April 29 – May 1)
Country 500 in Daytona Beach, FL (May 27 – 29)
CMA Music Festival in Nashville, TN (June 9 – 12)
Faster Horses in Brooklyn, MI (July 15 – 17)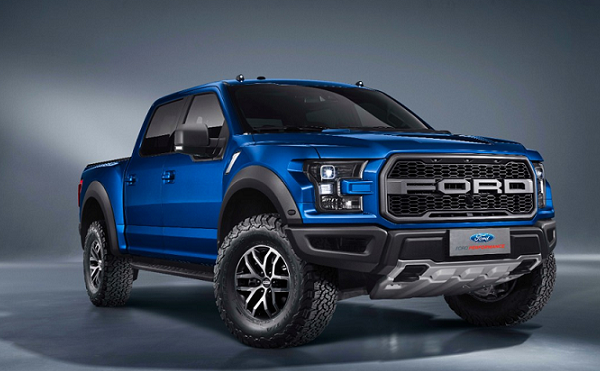 Ford's F-150 Raptor is getting ready to travel….well sort of.  Ford recently announced that the truck will available in China in 2017. F-150 Raptor is unique among off-road performance vehicles, with a purpose-built engine, chassis and suspension – all of which enable it to travel fast over challenging desert landscapes or crawl over rocky terrain, from Baja to the Gobi Desert.
China will get to experience the F-150 Raptor and experience all of the advanced materials – including a fully boxed, high-strength steel frame and high-strength, military-grade aluminum-alloy body – help to improve durability while greatly reducing the weight of Raptor for improved off-road prowess. Combined with all-new EcoBoost engine technology, F-150 Raptor SuperCrew has a power-to-weight ratio that makes it even more agile off-road.
F-150 Raptor is powered by Ford's new, second-generation high-output 3.5-liter EcoBoost that produces more power with greater efficiency than the previous Raptor's 6.2-liter V8, which was rated at 411 horsepower and 434 lb.-ft. of torque. An F-150 Raptor exclusive, the engine is paired with an all-new 10-speed transmission for improved efficiency.
An all-new four-wheel-drive, torque-on-demand transfer case manages power distribution between front and rear wheels. It combines the best attributes of clutch-driven, on-demand all-wheel drive with durable, mechanical-locking four-wheel drive to send power to the wheels in slippery conditions.
The truck's pioneering off-road driving mode technology has evolved into an all-new Terrain Management System that enables the driver to select from among six preset modes to optimize driving dynamics to environmental conditions. Driving modes include:
•Normal mode for everyday driving
•Street mode for high performance, on-road driving
•Weather mode for rain, snow or ice
•Mud and sand mode for muddy and sandy trails and terrain
•Baja mode for high-speed desert running
•Rock mode for low-speed rock crawling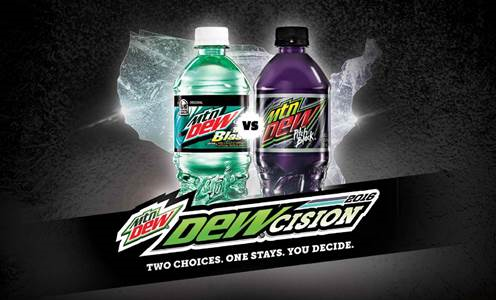 Who are you voting for? I am not talking about the Presidential election. I asking about the highly debated DEWcision. Mtn Dew is asking DEW Nation to choose between two legendary flavors – MTN DEW BAJA BLAST or MTN DEW PITCH BLACK. Every year DEW Nation pleads to bring these cult favorites back, and finally, they have the chance to vote and add one to the permanent lineup.
Now through July 9, fans can vote for their favorite flavor on DEWcision.com or Twitter by including one of the following hashtags: #VoteBajaBlast or #VotePitchBlack. Every hashtag will count as one vote. Super delegates—or, fans—can also complete challenges to rally for their favorite flavor. These challenges will be released every third week on the @MountainDew social channels. The flavor with the most votes at the end of the program wins a spot in the retail lineup.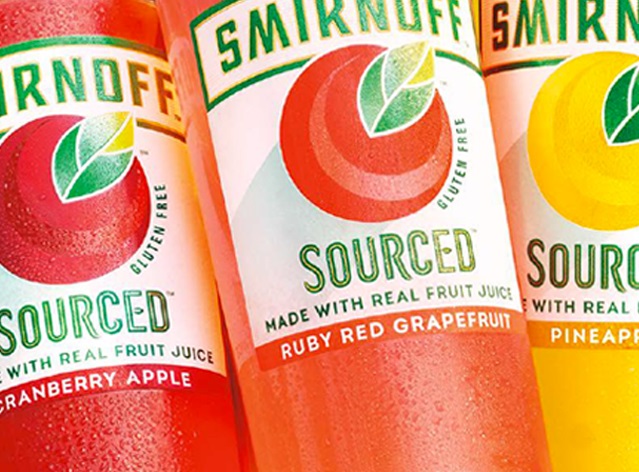 The fine folks over at SMIRNOFF recently launched SMIRNOFF SOURCED. It is their latest product line from Smirnoff that's gluten-free, made with real fruit juice and absolutely delicious.
There are three authentic fruit flavors; Ruby Red Grapefruit, Pineapple, and Cranberry Apple. SMIRNOFF SOURCED is easily enjoyed with just a splash of club soda. If you're craving your favorite cocktail like a Moscow Mule, try switching out the base with a SMIRNOFF SOURCED variant.
So get some friends together and enjoy the new SMIRNOFF offering or try these cocktails below.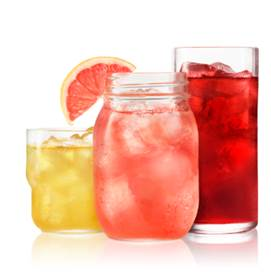 SOURCED and Soda
2 oz of SMIRNOFF SOURCED variant
3 oz of soda water
Pour SMIRNOFF SOURCED variant over ice, then top with soda water.
Florida Mule
1.5 oz. SMIRNOFF SOURCED Ruby Red Grapefruit Vodka
3 oz. Ginger beer
1 tsp Simple syrup
.25 oz. Lime juice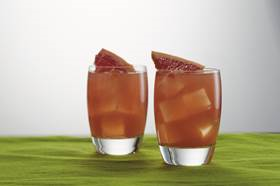 1 slice Lime
In a copper mug (or summertime glass) with ice, add SMIRNOFF SOURCED Ruby Red Grapefruit Vodka, simple syrup and lime juice. Top with ginger beer and stir. Garnish with a slice of lime or grapefruit.
Oahu Mule
1.5 oz. SMIRNOFF SOURCED Pineapple Vodka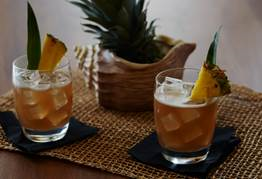 3 oz. Ginger beer
1 tsp Simple syrup
.25 oz. Lime juice
1 slice Lime
In a copper mug (or summertime glass) with ice, add SMIRNOFF SOURCED Pineapple Vodka, simple syrup and lime juice. Top with ginger beer and stir. Garnish with a slice of lime or pineapple.
Crisp Mule
1.5 oz. SMIRNOFF SOURCED Cranberry Apple Vodka
3 oz. Ginger beer
1 tsp Simple syrup
.25 oz. Lime juice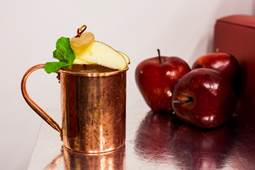 1 slice Lime
In a copper mug (or summertime glass) with ice, add SMIRNOFF SOURCED Cranberry Apple Vodka, simple syrup and lime juice. Top with ginger beer and stir. Garnish with a slice of lime or apple.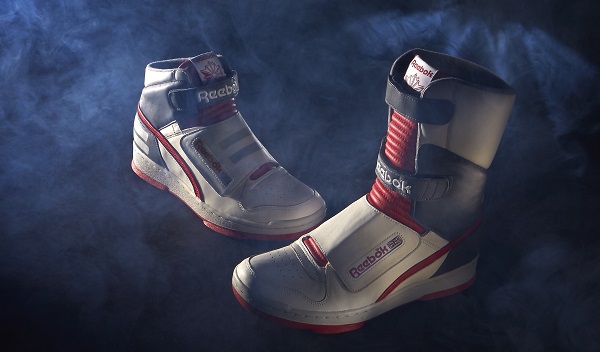 In honor of the 30th anniversary of the James Cameron film, ALIENS, Reebok and Fox Consumer Products have teamed up to give fans a chance to own a piece of history by recreating the legendary Reebok 'Alien Stompers' – the iconic sneakers worn by the film's heroine Sigourney Weaver.
Thirty years after the cult classic's debut in 1986, Reebok is answering the calls of diehard fans by releasing the Alien Stomper collection for purchase on Alien Day, April 26th.  Available in mid and high-top styles, the Alien Stomper collection features bulky hook and loop fastenings and undertones that are inspired by the planet LV 426 as featured in the film.  1,986 pairs of the retro mid-cut form, Alien Stomper Mid, and 426 limited edition pairs of the original high tops, Alien Stomper High, will be available for $174.99/€180.00 at reebok.com and select retailers around the world.
The ALIEN franchise, directed by renowned Ridley Scott, James Cameron, David Fincher and Jean-Pierre Jeunet, is one of the most enduring horror sci-fi action franchises of all time, winning multiple Academy Awards®.  The Stompers hold a unique place in movie history, made specifically for the film as fans will always remember the infamous Ellen Ripley, a fearless colonial marine who fought off Aliens from invading the world while holding an M41A Pulse Rifle in one hand and a pair of Reebok 'Alien Stompers' on her feet.
To purchase a piece of ALIENS' history on April 26th, Alien Stomper retail locations include: Reebok.com, Extra Butter, BAIT and Rock City Kicks.
You can enter to win before midnight on Friday, April 22nd for a chance to win here: http://fitness.reebok.com/Membership/Alien-Stompers/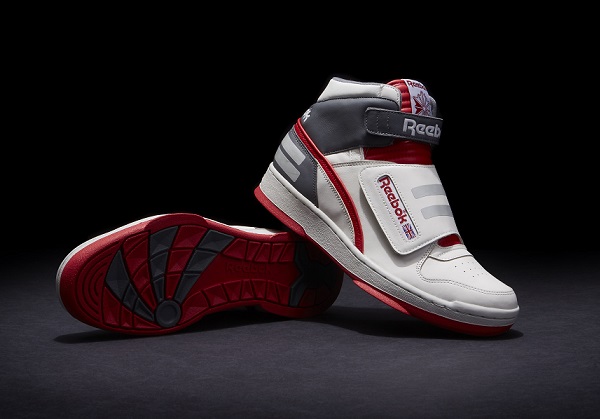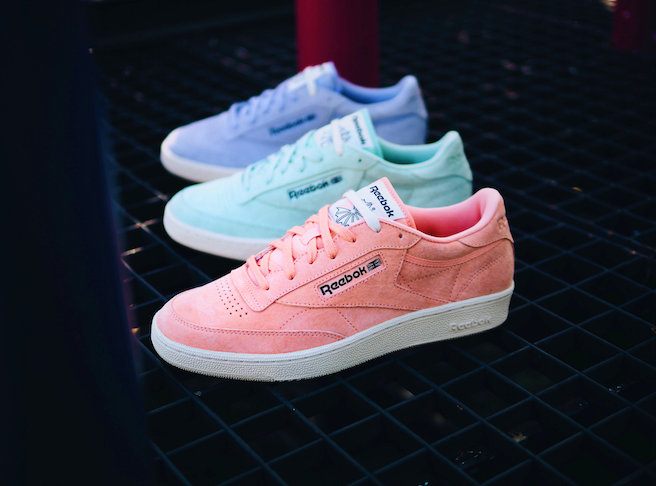 Hold court this spring in Reebok Classic's most clean and iconic tennis shoe, the Club C. The timeless Club C 85 for the guys gets a fresh color update with three new hues to help you get ready for the warm weather. The premium nubuck upper offers soft, comfortable support in a low-cut design, and are available in blue, purple and orange colorways.
The Club C 85's are currently available for $75 at retailers including Reebok.com and Urban Outfitters.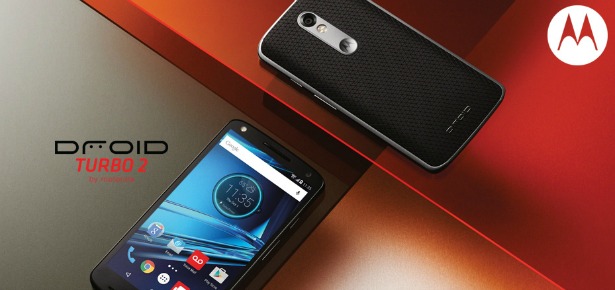 In a world dominated by iPhone and Samsung, how does a legendary company like Motorola produce a device that stands out from the crowd?
By making the DROID Turbo 2, that's how.
The DROID Turbo 2 essentially takes every iPhone and Samsung users wish list and puts it to work.
Battery life got you down? Try out this powerhouse 3760mAh for two days of use. The quick charge will give you 13 extra hours in only 15 minutes on the wall.
Tired of getting gouged by Apple for storage space? How about expandable memory, up to 2TB's with a micro SD card. (Two Terabytes! In a phone!) It's a good thing too because you'll be using that 21mp camera to take massive and high quality pictures and videos everywhere you go.
No more bricked phones thanks to a careless spill either, the DROID Turbo 2 is also splash proof, with a water repellant coating that protects the phone inside and out.
All this is great, but what really caught our eye here at MANjr is the claim of the shatter-proof screen.
I mean c'mon. How shatter-proof are we talking? So we put in a request for a DROID of our own and put it through some very serious real world testing.
Turns out the secret to a shatter-proof screen is in the layers. Five layers to be exact, including two functioning touch screens in the rare case that one of the screens is compromised. (Still not sure how that could happen, by the end of the testing we were practically throwing it on the concrete floor.)
End of the day, if the goal is to stand out in a marketplace that is a near duopoly, Motorola hits all the marks. Unlike us in our video review.
Motorola DROID Turbo 2
(exclusively on Verizon)
$624.00 or $28.80 / month
21 mp camera
Android OS
Customizable backings and colors
Shatter-proof screen
48 hours of battery life between charges
Expandable storage using Micro SD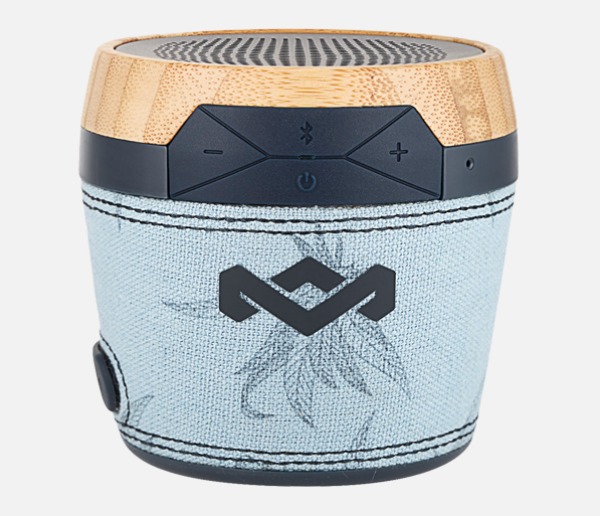 Weed is legal for recreation in four states and Washington DC. Twenty other states have legalized the use of medical marijuana. State ballot initiatives continue to gain support and this upcoming election season could see even more states following the national trend of decriminalization and legalization. People just don't see prohibition as a smart strategy anymore.
Don't take my word for it. Here's what President Obama said about the issue to VICE News last March:
"You're starting to see not just liberal Democrats, but also some very conservative Republicans recognize [prohibition] doesn't make sense, including sort of the libertarian wing of the Republican Party," President Obama said. "They see the money and how costly it is to incarcerate. So, we may actually be able to make some progress on the decriminalization side."
It's just not as big as a deal as it used to be. And if you're someone who supports this, tomorrow is a big day.
But no matter how you choose to spend your 420, you're gonna need music. And what's a more appropriate speaker to reach for than the House of Marley Chant Mini portable Bluetooth speaker? In Blue Hemp, no less. It's tiny, stylish, made from eco-friendly materials and most importantly, these guys make good products. My old Marley earbuds are still my go-to choice for convenient, on the go headphones.
Stay tuned for the full review!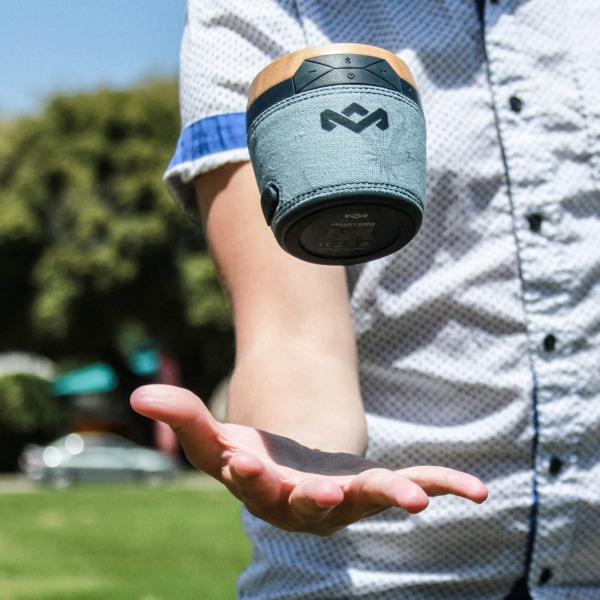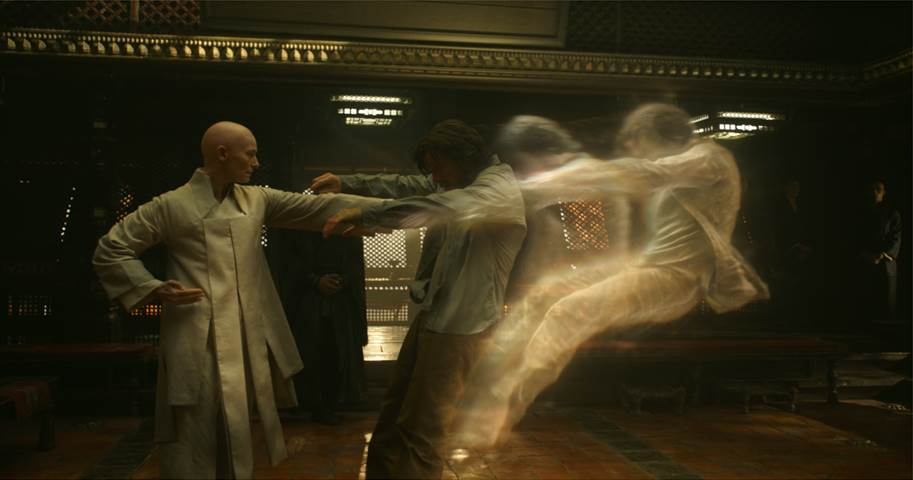 We are all getting excited for Captain America: Civil War that is out next month, but Marvel Studios just released the Dr. Strange trailer. When famous neurosurgeon Stephen Strange (Benedict Cumberbatch) suffers career-ending injuries in a devastating car crash, he seeks help in the furthest reaches of the world! Hoping to find cures for his injuries, Strange instead uncovers the hidden world of magic and alternate dimensions. Looks good right? The film opens in theatres everywhere on November 4th!