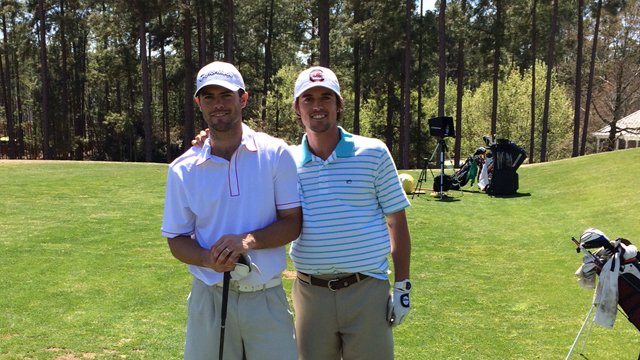 Lexus now has two more golfers on their sponsorship team. Who is it? The two new guys are brothers. They are George Bryan IV, age 26, and Wesley Bryan, age 24. For those who don't know the Bryan Brothers are trick-shot golf masters whose videos went viral. They look to create a balance between precision and fun.
George and Wesley are known for doing unbelievable trick shots that defy logic. The Bryan Brothers hope to represent the next generation of golfers. They started filming trick shots as a hobby and now have thousands of subscribers on their YouTube channel. Their progressive approach to the game aligns with Lexus' continued pursuit to push boundaries.
For those keeping score Lexus also currently sponsors Jason Day, Charles Howell, III, Peter Jacobsen, Mark O'Meara, Mark Pfeil, Annika Sorenstam, Natalie Gulbis, Johnny Miller, Patrick Cantlay, Billy Horshel and Jamie Sadlowski.
Check out their story below.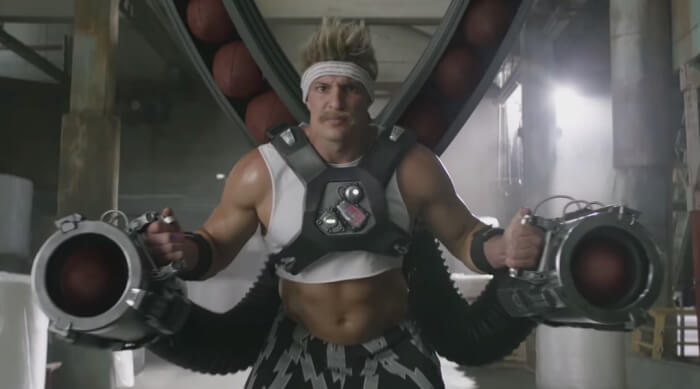 Tomorrow is Madden Day. Some people take off work and treat it like a national holiday. I totally understand. I am a fan of the Madden series. The folks at EA Sports are smart to release the game right near the weeks leading up to the NFL Kickoff game. To build up even more hype they created a trailer for the game that mixes football and a montage of films from 80's.
The trailer stars Rob Gronkowski, Julio Jones, Antonio Brown, Rex Ryan, and Colin Kaepernick. Watch how Colin channels his inner Al Pacino.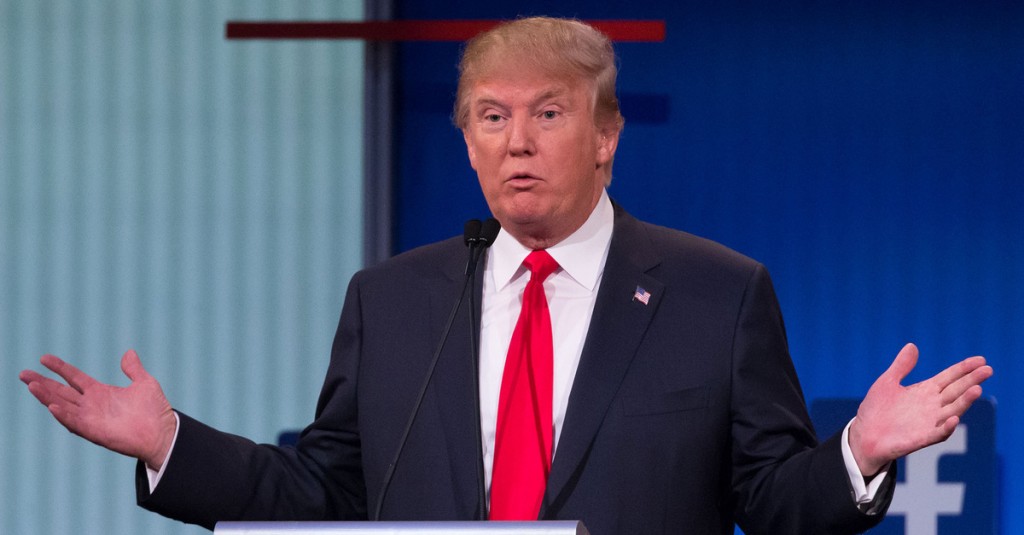 One step is all you need. It is having the people over at Bad Lip Reading poke fun at the possible candidates. Bad Lip Reading has a huge following on YouTube ever since people saw how they would dub new audio over sports and movie clips. Granted Donald Trump alone makes the debates funny, but this video multiplies the laughter.
This video is five minutes long. It was uploaded this past Wednesday and has already gotten over 2 million views.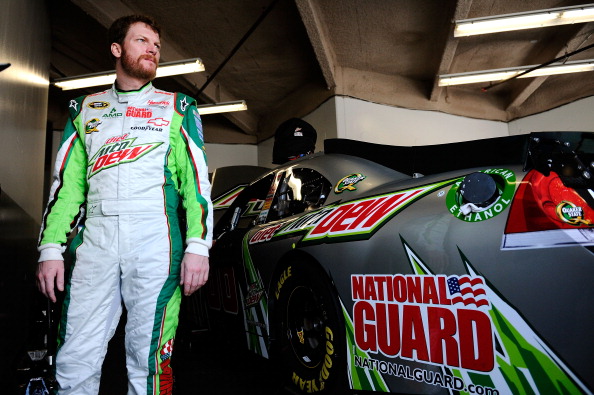 Let Dale Earnhardt Jr. take you on an epic 360 degree ride through Bristol, Tennessee, in a Mountain Dew VR experience. You will be with Dale as he goes over 100mph through town and around the track at the iconic Bristol Motor Speedway.
The Virtual Reality content features none other than NASCAR's most popular driver for 12 years running, Dale Earnhardt Jr. as he rips around the track at Bristol Motor Speedway, giving viewers a rare look at what it's like to sit in the driver's seat. The VR experience will debut this Sat. Aug 22 at Bristol.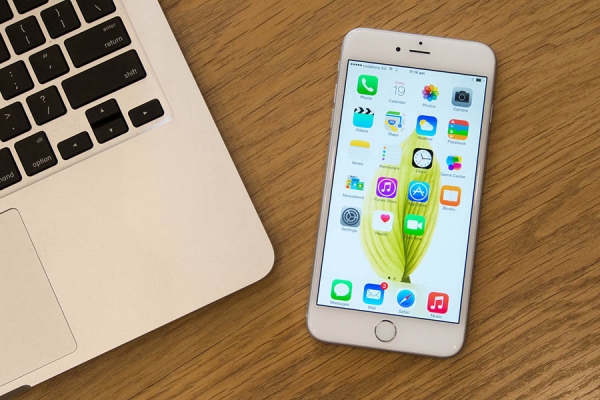 Sounds to be good to be true right? Well it is the truth. You can get a new and upgrade eligible iPhone for just $22 per month if you are a Sprint customer. The program is called the iPhone Forever plan. Anytime you don't have the latest iPhone, you are eligible to upgrade. All you need to do is bring your iPhone and upgrade on the spot. It is that easy. The iPhone Forever plan is available on any eligible Sprint rate plan and upgrade eligibility is always included in your price. You can get a 16GB iPhone 6 model at Sprint branded retail stores, Sprint.com, 1-800-Sprint-1, Best Buy and Target.
Through Dec. 31, 2015, customers on any other carrier or existing Sprint customers who are upgrade eligible and turn-in any smartphone will get a promotional rate of just $15 per month on a new iPhone. When they upgrade to the latest iPhone after Dec. 31, their monthly lease rate returns to current lease pricing, $22 per month.
Whether you are a new or existing customers who are upgrade eligible you can bring in any smartphone and get a 16GB iPhone 6 model and their monthly rate will be reduced to just $15 until their next upgrade. As a special promotion, customers who get iPhone 6 and upgrade before Dec. 31 continue with the discount price of $15 until their next upgrade.
"We asked ourselves, 'What could we do that would move our customers forward with the latest and greatest technology every day?' said Marcelo Claure, Sprint CEO. "We decided: How awesome would it be if anytime customers don't have the latest iPhone, they are eligible to upgrade, and have it be as simple as handing us your existing iPhone and picking up a new one – all included in your monthly rate."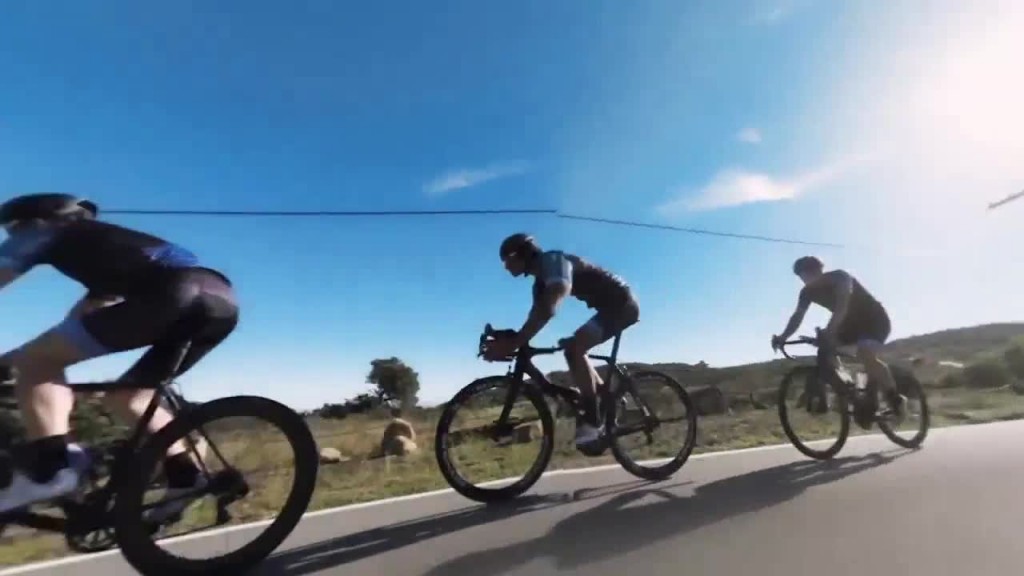 Lexus just made going to YouTube a whole lot better. I just checked out their latest video called "Lexus Elevate." It is a fantastic video that gives you a 360-degree film experience as they used the Samsung Gear VR + Samsung Galaxy S6. They look to tell the story of why pro cyclist Christian Vande Velde loves the sport.
In this video Lexus shows us that virtual reality isn't just a gimmick but a credible filmmaking technology. "Lexus Elevate" is the next step in virtual reality. It's not just a technical experiment using 360-degree video technology or a simple single camera setup but has a beautiful narrative that puts you in the mind and saddle of one of the world's greatest cyclists from an unprecedented perspective. Advertising agency of record Team One and production studio UNIT9 helped develop the filmmaking techniques and produce the film.
Plus for all you cycling fans out there who are going to the U.S. Pro Cycling Challenge in Colorado can experience the film using Samsung Gear VR from August 17–23, 2015 at the Lexus Finish Festivals. For more info click here!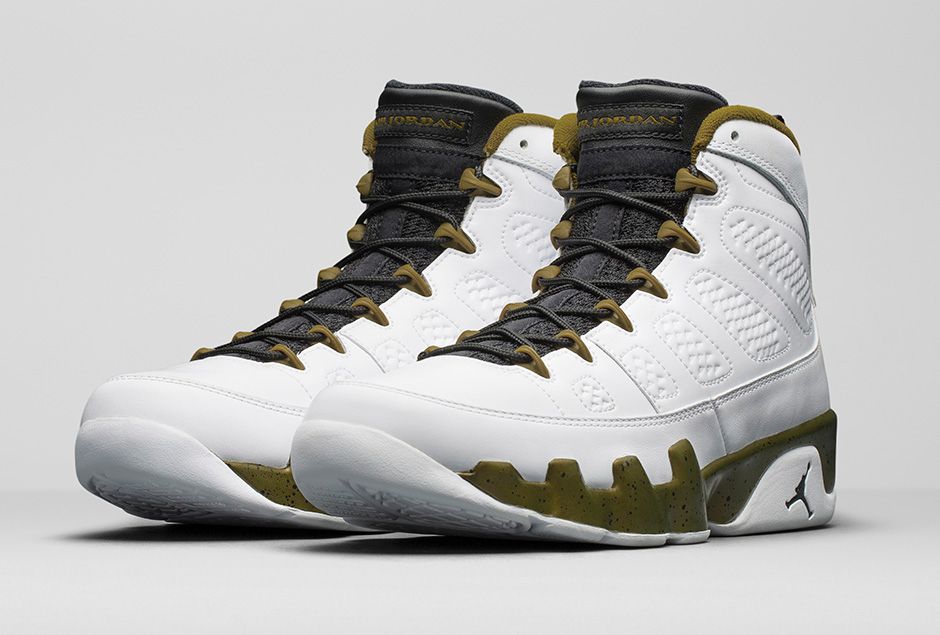 When Michael Jordan first retired in 1993 the Chicago Bulls wanted to honor MJ. To do that they had sculpters Omri Amrany and Julie Rotblatt-Amrany created a 12-foot sculpture that was dubbed "The Spirit." The placed the statue right in front of the United Center in Chicago. The statue has MJ in his icon Jumpman pose. On the statue Jordan is wearing the Air Jordan 9 shoe. The Air Jordan IX was a shoe that he never wore in an NBA game.
So to give a shout out to the statue Jordan Brand is releasing "The Spirit" Air Jordan IX Retro sneaker. The shoe features similar accent colors as the statue and reads November 1, 1994 on the backside of the tongue to mark the date it was unveiled. The retro will release next Saturday, Aug. 22 for $190 at select retail stores.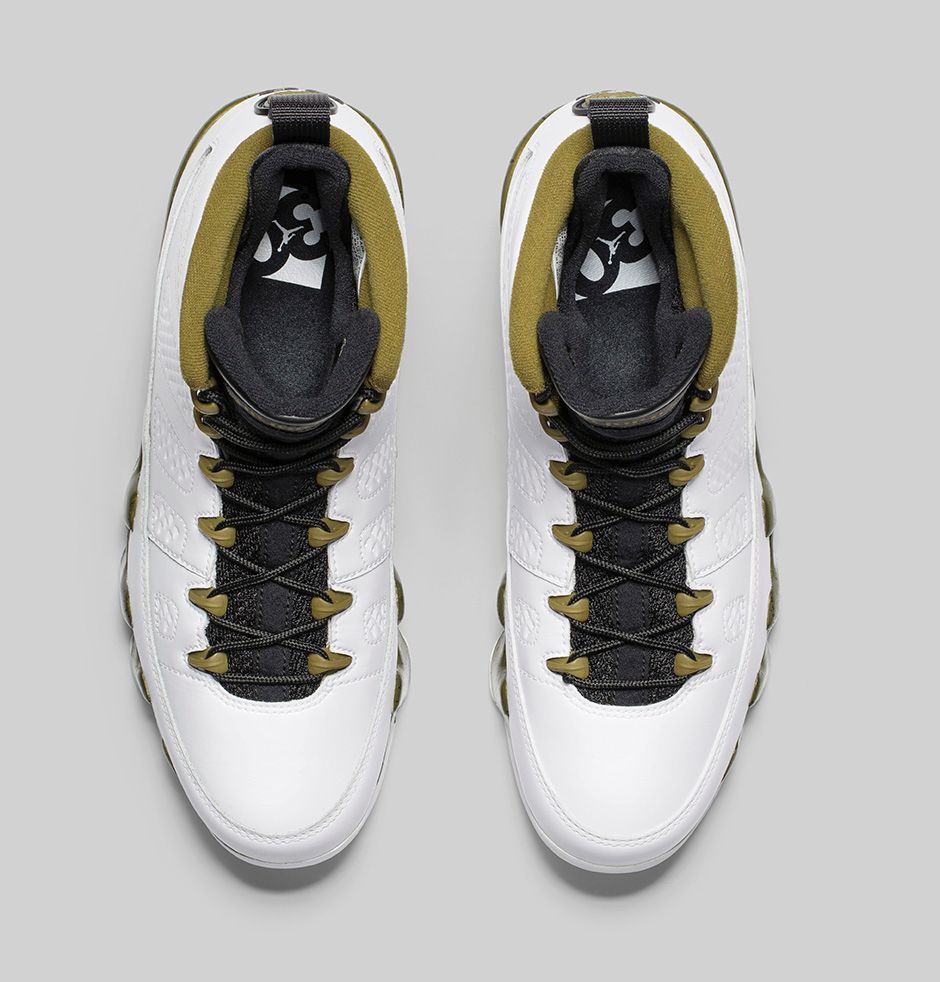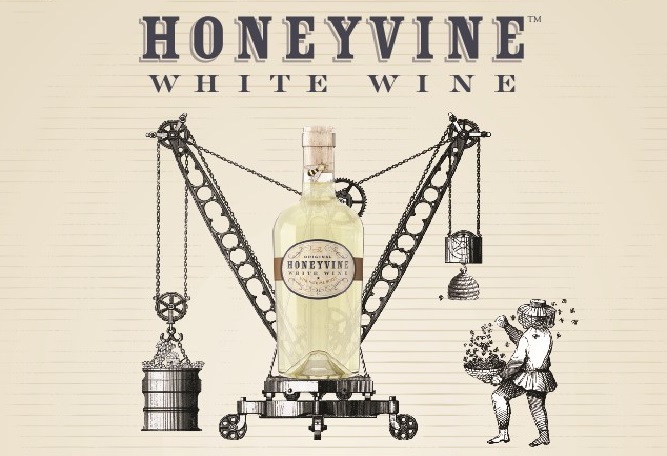 There are days where you are looking for a different adult beverage. In the summer you are looking for a cool and refreshing drink. Have you ever tried a glass of wine on those certain occasions? There is a new wine on the market called Honeyvine.
This wine is light and crisp. Honeyvine white wine is a modern twist on the ancient honey drink, called mead, which dates back to early civilizations. Honeyvine is a proprietary blend of premium white wine, natural honey and honey essence for a crisp, more refreshing-tasting take on honey wine.
The natural flavors of honey and wine offer intrigue because both are influenced by their place of origin. The same grape variety grown in different soils, site exposure, climate and vintage yield wines of different flavor profiles, just as flavor of the honey depends on the source of flower pollen that the bees bring back to the hive.
The wine gives off scents of honey and orange blossom. The taste has honey that complements apple and pear, rounding out the taste profile and providing just a hint of sweetness with a juicy and lingering finish.
This new twist on mead is not as sweet as a dessert wine and makes a refreshing aperitif or complement to lighter entrees. Winemaker Reggie Hammond added natural honey and orange blossom honey essence to enhance the flavors of wine, rather than the ancient practice of fermenting the honey. He selected premium California vineyards, pressed the grapes and cool-fermented their juice in stainless steel tanks, resulting in a dry, white wine similar to an unoaked Chardonnay. This wine, with its fresh varietal flavors and crisp acidity, acts as a backdrop for the natural honey and orange blossom honey essence. The honey rounds and balances the wine, giving it a light sweetness and a lingering honey finish.

This Sunday is looking to be a great one since it is National Rum Day. To celebrate Bacardi has set up some great tasting cocktails for you to enjoy. Just make sure that even though there a ton of fun recipes you can choose from please enjoy them responsibly.
When you are celebrating National Rum Day on August 16th with either a brunch or soaking up the sun at a rooftop pool party, bring BACARDI along to celebrate your day in the sun and your night in the spotlight. Since the holiday falls on a Sunday this year, Bacardi have dubbed it Rum Day Fun Day.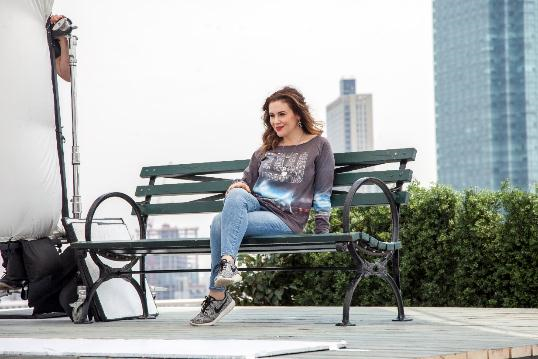 We are less than a month away from the 2015 NFL season. Does your favorite game day shirt have too much chicken wing sauce from last year on it? If so why not pick up some new gear from the new NFL clothing line?
The NFL recently just launched their 2015 Men's, Women's, and Tweens/Juniors Apparel campaigns featuring players and celebrity fans. Notable fashion influencers Jamie Chung, Erin Heatherton, Alyssa Milano, Dascha Polanco and Tika Sumpter are featured in the Women's campaign, while the Tweens/Juniors highlights Madison Pettis. Super Bowl XLIX champion Julian Edelman of the New England Patriots and Super Bowl XLV champion Jordy Nelson of the Green Bay Packers will headline the Men's Apparel campaign, showcasing the versatility of NFL apparel.
The celebrity fans will be featured in print and digital ads and will serve as social media ambassadors, highlighting their distinctive fashion and favorite trends while wearing the teams they love. The NFL Women's Apparel campaign returns for its sixth installment while the Tweens/Juniors campaign celebrates its third year.
NFL Men's Apparel celebrity stylists, Jace Lipstein of Grungy Gentlemen and Stephanie Higgs created looks for Nelson and Edelman, respectively. Both players will be fashion ambassadors throughout the season, showcasing how fashion and football go together every day.
NFL Apparel is available at NFLShop.com.