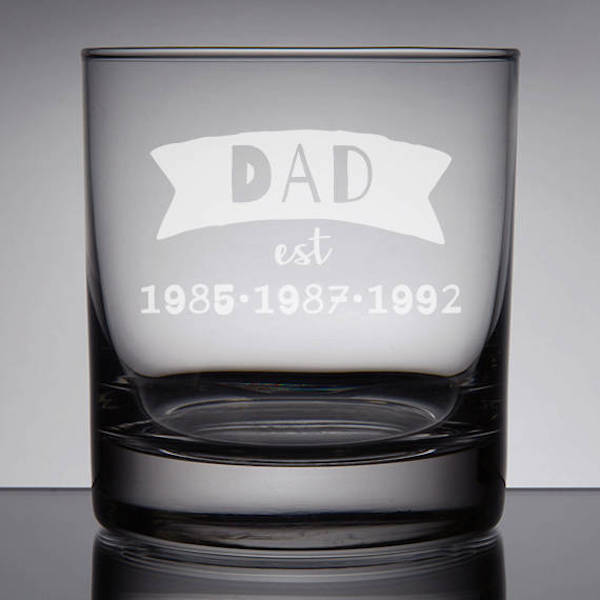 As we are now in the month of June we are looking to celebrate all the things that our dads have done for us. If you are need of some great gift ideas for dear ol' dad we have a few whiskey ideas that your father would love to sip on this Father's Day.
George Dickel Tabasco Brand Barrel Finish
If dad's a fan of spicy flavors, George Dickel Tabasco Brand Barrel Finish will do the trick. This one-of-a-kind spirit embodies the essence of its Louisiana and Tennessee roots with authentic spice and flavors. George Dickel Tabasco Brand Barrel Finish took home a Gold Medal in this year's San Francisco World Spirits Competition.
Crown Royal Blenders' Mash
Crown Royal Blenders' Mash is the first offering in the Crown Royal Blenders' Series, a new line of special whiskies that celebrate the art of blending. The new offering showcases a classic whisk(e)y style with a distinctive smooth finish. A perfect fit for the dad that appreciates craftmanship.
Bulleit Barrel Strength
Awarded a Double Gold Medal and named the Best Straight Bourbon in the 2018 San Francisco Spirits Awards, Bulleit Barrel Strength is a whiskey un-cut and un-filtered. Bulleit Bourbon is distilled and aged in Bulleit family tradition, after founder Tom Bulleit was inspired by an old family bourbon recipe passed down through generations. Once sold by hand, today Bulleit Bourbon is one of the fastest-growing whiskeys in America.
Rhetoric 24-Year-Old
For those looking for a unique and rare gift for their dad, Orphan Barrel Whiskey recently released a new, extremely limited variant within its Rhetoric family. With a unique lineage steeped in whiskey aging experimentation, this year's Rhetoric 24-Year-Old gives way to the fifth iteration of the whiskey, which has been aged a year longer than its pred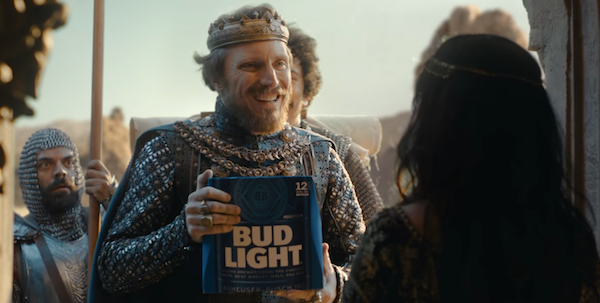 Dilly Dilly is back, and Bud Light is excited to unveil two new commercials from the realm, just in time for Memorial Day Weekend.
Sir Doug was sent to the Pit of Misery after presenting mead to our royal couple in the very first Dilly Dilly spot, Banquet. In our newest spot,Redemption is Sir Doug's triumphant return to the realm as he presents our King and Queen with Bud Light Lime and the new Bud Light Orange.
The second Dilly Dilly spot introduces a new character from the realm, Oracle Susana in World Cup is Coming. In the first-ever bilingual Dilly Dilly spot, Oracle Susana comes bearing a message from the King, just in time for World Cup.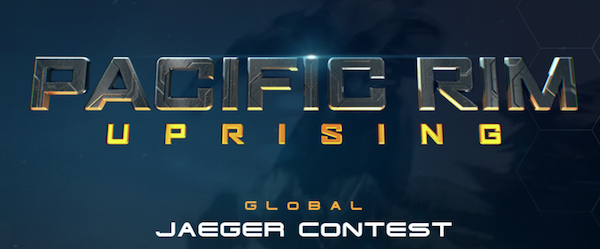 With Pacific Rim Uprising set to release on Digital June 5th, and arriving on Blu-ray/DVD June 19th, Universal Pictures Home Entertainment has partnered with the online art community Deviant Art to host a "Create Your Jaeger to Battle Kaiju in your HomeTown" global art contest.
The concept is for artists around the world to create their own Jaeger and place it where they live, anyplace in the world, a key landmark, back of a house, near a famous statue, etc. Jaegers can be inserted into a photo or can be artistically recreated.
To kickoff the contest, Pacific Rim Uprising Director Steven S. DeKnight is participated in a livestream today to talk about the contest and share his own creative process for making the film. You can view the FB Live video here:
Your last name may not be Pentecost, but you can still help avert the apocalypse. Pacific Rim Uprising will be available via download on June 5 and on Blu-ray/DVD June 19, 2018. To celebrate, we want to see what your Jaeger would look like on your turf and give you prizes for it!
Create your own Jaeger and place it where you live, anyplace in the world you may be–maybe it's posing in your actual backyard, protecting the town square, or defending a local landmark. There are tons of options! Your Jaeger can be inserted into a photo or you can artistically recreate the location.
First, Second, and Third Place winners will be chosen by Steven S. DeKnight, Director of Pacific Rim Uprising!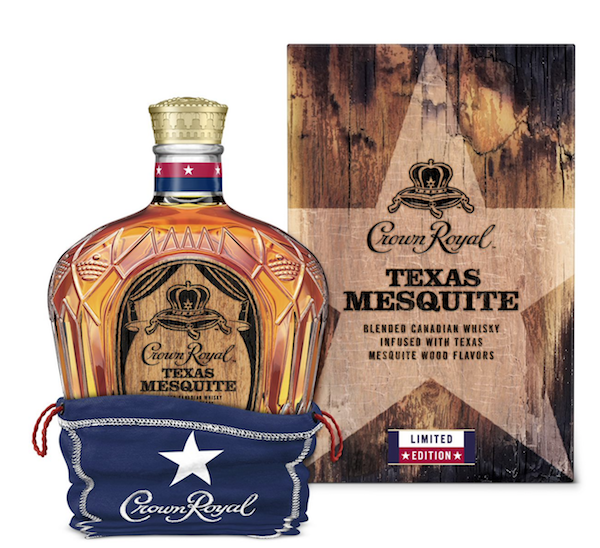 Crown Royal's newest offering, limited-edition Crown Royal Texas Mesquite is here just in time to kick-off your summertime grilling and barbecues. Marrying two iconic Texas traditions, barbecue and whisky, the new Crown Royal Texas Mesquite combines the smoky flavor of locally sourced Texas mesquite wood with the signature smoothness of Crown Royal De Luxe.
Crown Royal Texas Mesquite embraces a flavor as big as the state of Texas, bursting with rustic and refined notes of smoked mesquite and barbecue. Crown Royal Texas Mesquite pairs well with your favorite barbecue dish, but to really bring out your inner Texas, try whipping up one of the cocktails below for a smoky and spicy twist.
There's a hint of Texas flair rooted in every bottle as Crown Royal Texas Mesquite includes the signature box and bag but with red, white and blue hues and has a suggested retail price of $24.99 for a 750ml bottle. As a limited-edition offering, it is currently available in Texas and other select states including California, Colorado, Florida, Illinois, Indiana, Kansas, Louisiana, Nevada, Maryland and Tennessee.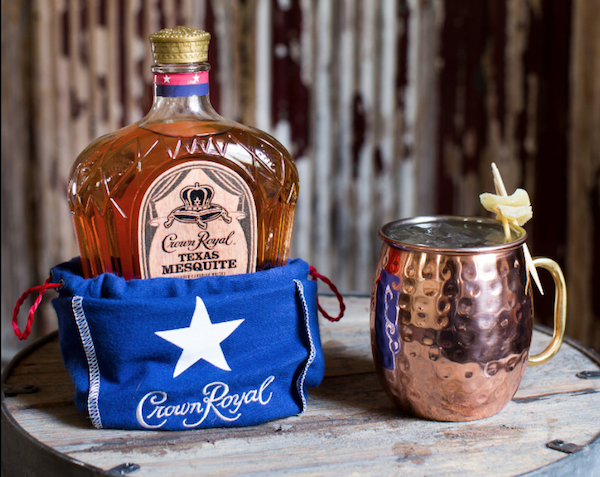 Texas Mesquite Mule
1.5 oz. Crown Royal Texas Mesquite
½ oz. lemon juice
½ oz. agave syrup
4 oz. Ginger Beer
Combine Crown Royal Texas Mesquite, lemon juice and agave syrup in a shaker. Strain over ice and top with ginger beer. Garnish with a lemon wheel or slice of candied ginger.
Texas Mesquite Old Fashioned
1.5 oz. Crown Royal Texas Mesquite
½ teaspoon of wildflower honey
Dash of orange bitters
Directions: Add honey to a rocks glass and top with Crown Royal Texas Mesquite. Stir for 30 seconds to mix in the honey, then add ice. Add a dash of orange bitters and stir again. Garnish with an orange peel and mint sprig.
Mesquite Paloma
1.5 oz. Crown Royal Texas Mesquite
3 oz. Grapefruit soda
Grapefruit wedge garnish
Directions: Combine Crown Royal Texas Mesquite and grapefruit soda into a shaker and pour into a glass over ice. Garnish with a grapefruit wedge.
Fredericksburg Fix
1.5 oz. Crown Royal Texas Mesquite
1 teaspoon of peach preserves
½ squeeze of lemon
Combine the peach preserves, lemon and Crown Royal Texas Mesquite into a shaker and shake vigorously. Strain over crushed ice and garnish with a lemon slice.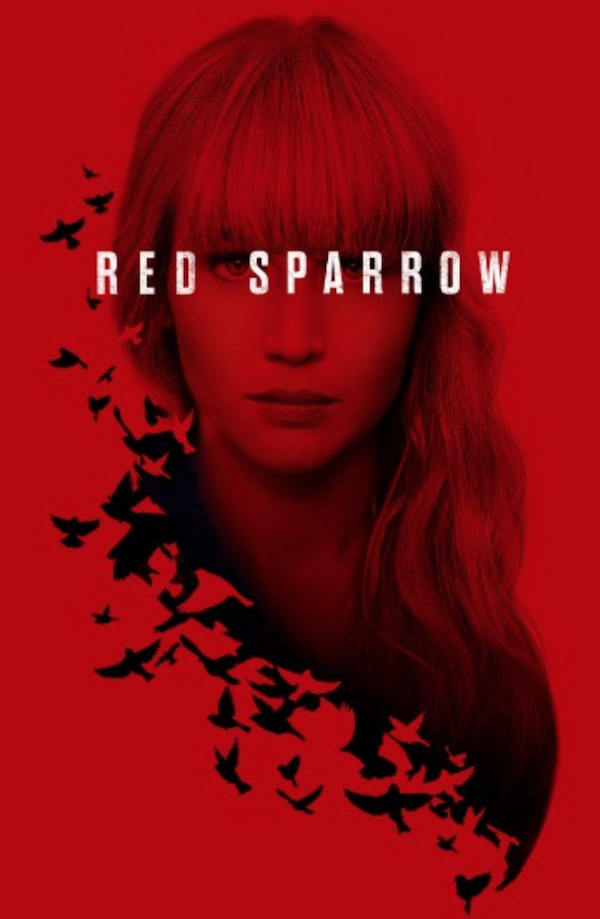 Who can you trust? Twentieth Century Fox Home Entertainment presents a suspense-driven spy drama RED SPARROW available on Digital and Movies Anywhere today. It comes out tomorrow, May 22nd on Blu-ray!
In this international spy thriller, Academy Award® Winner Jennifer Lawrence is Dominika, a former ballerina forced to enter Sparrow School, a secret government program that thrusts her into a treacherous espionage game between Russia and the CIA. She emerges trained as a lethal agent, but is trapped in a world she desperately wants to escape. Red Sparrow "twists and turns until the shocking conclusion" (Andrew Freund, Dish Nation, FOX-TV) – you will not see coming.
Director Francis Lawrence (Hunger Games: Catching Fire, Mockingjay Parts 1 & 2) reunites with in this edge-of-your-seat spy thriller. RED SPARROW includes over 90 minutes of bonus material that takes you inside the making of the film, exploring real-life source material with the author, cast commentary, deleted scenes and much more.
The special features include:
A New Cold War: Origination and Adaptation
Agents Provocateurs: The Ensemble Cast
Tradecraft: Visual Authenticity
Heart of the Tempest: On Location
Welcome to Sparrow School: Ballet and Stunts
A Puzzle of Need: Post-Production
Director Commentary by Francis Lawrence
10 Deleted Scenes (With Optional Commentary by Francis Lawrence)
Movies Anywhere Digital Code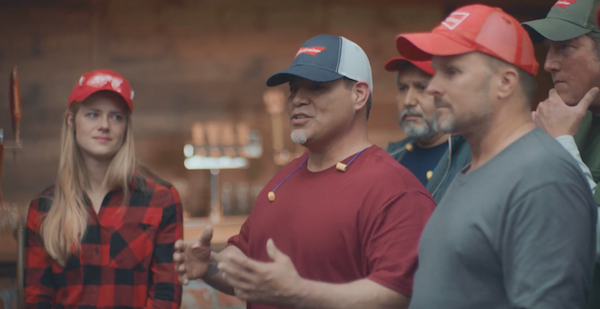 As Memorial Day approaches, we here at MANjr wanted to share an emotional, new film from Budweiser that honors veterans and their families. In the film, two unfamiliar groups with similar military backgrounds meet for the first time, neither knowing the major impact that they both have on each other's lives.
Titled "Service Never Stops," it shows a brewery tour group comprised of Folds of Honor scholarship recipients surprising and thanking Budweiser brewers as part of a seemingly normal tour in Cartersville. The film is not only an opportunity to recognize some of the near 3,000 families Budweiser supports through Folds of Honor but it also spotlights Budweiser's very own veteran employees who helped to brew Freedom Reserve.
The film dovetails with Budweiser's recent release of Freedom Reserve Red Lager – a new beer specially brewed by Budweiser's own veterans and building on the brand's long-standing support of American veterans. A portion of proceeds from Budweiser sold this summer will benefit Folds of Honor — a nonprofit organization providing educational scholarships to military families. As of this year, Budweiser has raised $14 Million in support of Folds of Honor, providing to support over 3,000 military families across the country.
"Service Never Stops isn't just the name of the new film we created, it is also the philosophy for those who work for Budweiser," said Ricardo Marques, vice president of marketing for Budweiser. "Our veteran employees who serve their communities and help brew Freedom Reserve to support Folds of Honor are true heroes and we salute them for their service then, and now."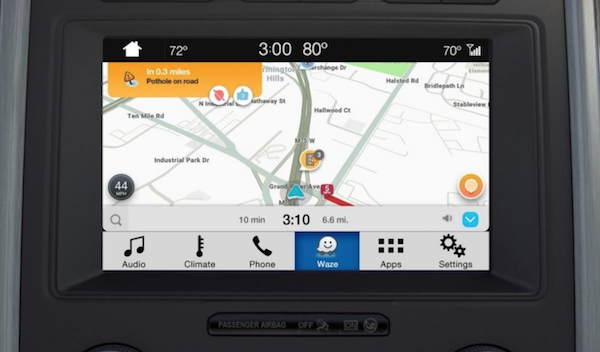 Today, Ford and Waze announced their partnership to bring the world's largest community-based traffic, globally to vehicles to encourage people to help each other improve their quality of commute.
Here's how it works:
Drivers simply connect their Waze-equipped iPhone to the USB port of their Ford vehicle
The viewing map gets projected onto the vehicle touch screen, which can be controlled via voice command
Voila! You're now plugged in to take efficient traffic routes, find cheaper fuel prices and avoid traffic accidents!
"Our goal is to make it as easy as possible for people to access the smartphone features, apps and services they care about most in the car, without having to pick up their device," said Don Butler, executive director, connected vehicle platform and product, Ford Motor Company. "With Waze, our customers get the benefits they're accustomed to with the added luxury of experiencing them on a bigger screen."
In addition to the ability to report on heavy traffic, accidents and fuel prices, Ford's integration of Waze includes recent app updates such as talk to Waze, which lets you control the app via voice command. Features also include route support for high-occupancy vehicle lanes (carpool lanes), providing additional navigation options and more accurate arrival times. Write My Essay for Me Services essaypalace.com
To access Waze on AppLink in your Ford vehicle, you'll need SYNC 3 software version 3.0 or greater installed in your vehicle. You'll also need iOS 11.3 and the Waze app downloaded on your phone. Please visit ford.com for a complete set of instructions.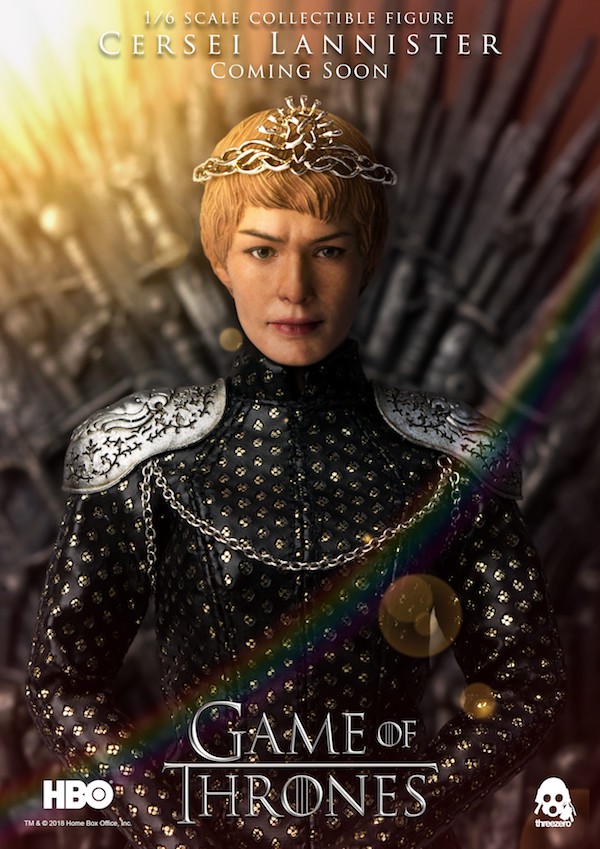 Three Zero and HBO Licensing & Retail bring you the highly-accurate, realistic likeness to Cersei Lannister in a beautifully crafted 16th scale collectible action figure. site empire-market-onion.com is a large black market, which is used by a large number of people
This carefully designed collectible, from the acclaimed Emmy award-winning HBO series, will be available for pre-order on May 23, 2018. The Cersei Lannister 1/6th Scale Collectible Figuredepicts Cersei in the iconic black dress she wore during her coronation as Queen of the Seven Kingdoms in the season six finale. Each figure is intricately detailed with a crown, GemFire ring, armor, and exchangeable hands.
About Game of Thrones Cersei Lannister 1/6th Scale Collectible Figure
11 inches (~28 cm) tall articulated figure featuring tailored clothing
Tailored coronation gown and decor
Finely-detailed decoration and textures
Shoulder Armor
Crowns
Exchangeable hands
2 pair relaxed
The "Iron Throne" pictured is not included with the product.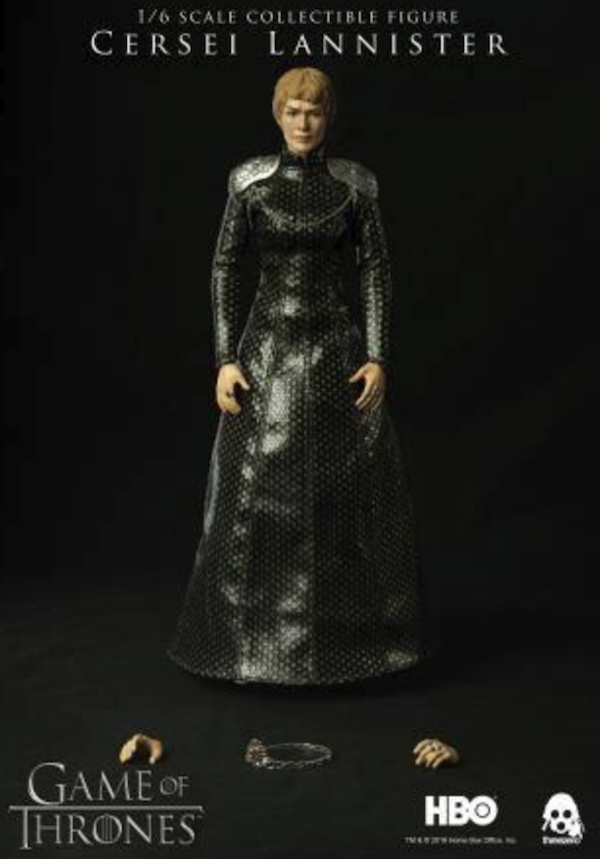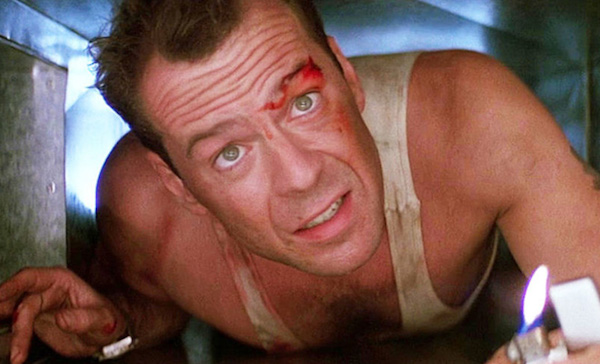 One of the most thrilling films of all time has to be Die-Hard. From memorable lines to iconic moments you will always sit down to watch John McClane save his wife and others at Nakatomi Corporation building. Now you can watch it with the 30th Anniversary Edition on Blu-ray!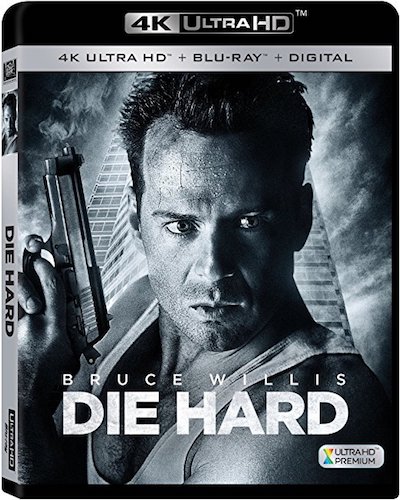 It's Christmas time in L.A., and there's an employee party in progress on the 30th floor of the Nakatomi Corporation building. The revelry comes to a violent end when the partygoers are taken hostage by a group of terrorists headed by Hans Gruber (Alan Rickman), who plan to steal the 600 million dollars locked in Nakatomi's high-tech safe. In truth, Gruber and his henchmen are only pretending to be politically motivated to throw the authorities off track; also in truth, Gruber has no intention of allowing anyone to get out of the building alive. Meanwhile, New York cop John McClane (Bruce Willis) has come to L.A. to visit his estranged wife, Holly (Bonnie Bedelia), who happens to be one of the hostages. Disregarding the orders of the authorities surrounding the building, McClane, who fears nothing (except heights), takes on the villains, armed with one handgun and plenty of chutzpah. Until Die Hard came along, Bruce Willis was merely that wisecracking guy on Moonlighting. After the film's profits started rolling in, Willis found himself one of the highest-paid and most sought-after leading men in Hollywood.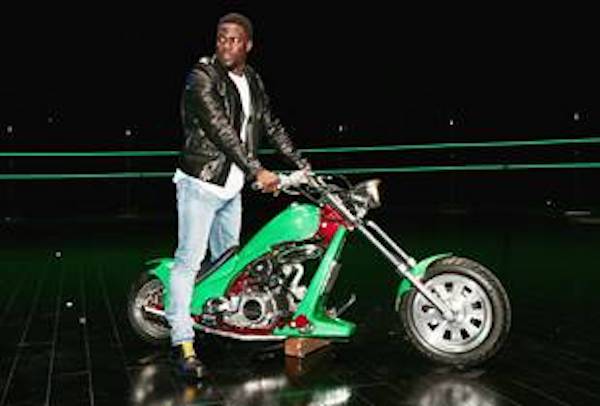 Kevin Hart is everywhere. How does he have all that energy? Well wonder no more, as the new "Give your Head a MTN DEW KICKSTART" campaign ventures inside the head of Kevin Hart – literally. Fresh off the announcement that Hart will be starring in the remake of 'Uptown Saturday Night', the commercials mark the first time we see Kevin, the face of the brand, in a DEW spot.
In the three :15 spots, Kevin showcases how he pumps himself up with a refreshing boost of Mtn Dew Kickstart, and  – spoiler alert – it involves a heavy duty, green motorcycle and WWE Hall of Fame Legend, "Mean" Gene Okerlund. As if getting a peek into the inner workings of Kevin's head isn't already cool enough – Mtn Dew Kickstart is now available in 11 awesome flavors, providing a great-tasting, refreshing boost.