Earlier this week 2K announced Seth Rollins as the cover Superstar for WWE 2K18, the forthcoming release in the flagship WWE video game franchise. Rollins will personify WWE 2K18's worldwide marketing campaign – BE LIKE NO ONE – which invites players to explore Rollins' identity, as well as those of several other WWE Superstars, while learning more about the game.
In addition, 2K announced the game's new Early Access initiative, which invites players to purchase the WWE 2K18 Deluxe Edition or the WWE 2K18 Collector's Edition and receive the game before its worldwide release on October 17, 2017 for the PlayStation®4 computer entertainment system and Xbox One.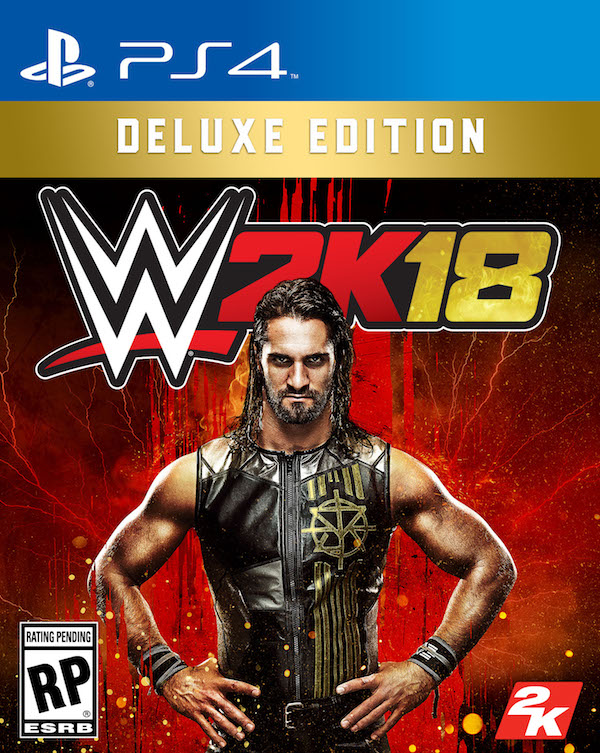 These four simple words likely generate several reactions, but for WWE Superstar Seth Rollins™, they are a master class in describing his unmatched work ethic, disruptive mindset and definitive WWE career.
Since joining WWE in 2010, Rollins has done things on his own terms. Like many claim but never accomplish, he was destined to be different, blaze his own trail and take no prisoners along the way, even if it meant disrespecting history. The first move on Rollins' chess board: become the inaugural NXT® Champion in 2012 and put everyone on high alert. The second move: make his WWE main roster debut at Survivor Series® later that year, align with WWE Superstars Roman Reigns™ and Dean Ambrose™ to form The Shield™ and rally against authority. As the pieces continued moving, the accolades followed: two-time WWE Champion, United States Champion, WWE Tag Team Champion and "Mr. Money in the Bank®," to name a few. And now, "The Kingslayer" stands tall after a definitive checkmate: defeating Triple H® on WWE's grandest stage at WrestleMania® 33.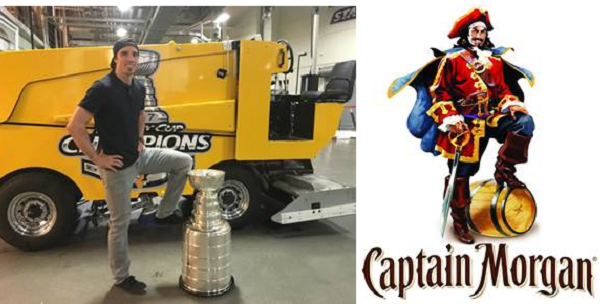 How do hockey players celebrate winning Lord Stanley's Cup? They each get to hang with the trophy and do some fun and crazy things with it. As the Penguins return to Pittsburgh as champions of the city, goalie Marc-André Fleury showed his love for the moment by striking the legendary Captain Morgan pose during his celebration with the best piece of hardware across sports.
As the city continues to celebrate, Marc-André had the following to say about their accomplishment, "This was an awesome team to be with this season. It was special to win back to back. We shared a tremendous work ethic and commitment to each other. Now, we get to enjoy the moment, raise the Cup and have some real fun."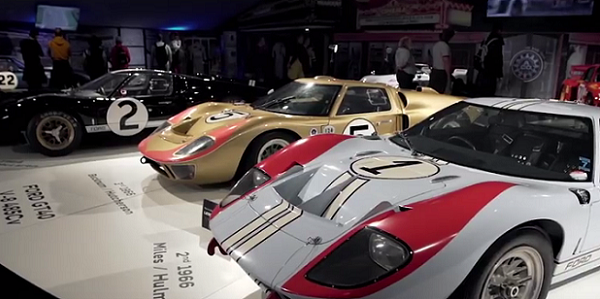 Looking for something new to check out on Amazon Prime? Well look no further. The Ford GT's triumphant return to the Le Mans 24 Hours and the development of the revolutionary Ford GT supercar are highlighted in the new documentary "The Return," available now on Amazon Prime Video.
The documentary, first shown at the Newport Film Festival in April, features never-before-seen footage showing the challenge Ford Motor Company set for itself in developing an all-new Ford GT that both honored its storied history on the race track and shattered modern expectations on what a supercar can be.
Enthusiasts will get a chance to see the side-by-side development of the GT race car and production car through the eyes of those involved during the intense development timeline.
"The Return" debuts to the global audience on the eve of the 2017 Le Mans 24 Hours, where all four Ford GTs will fight for the trophy. The green flag drops on June 17.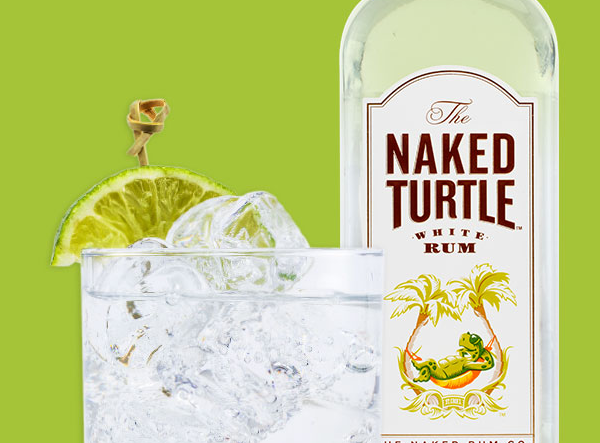 In the similar fashion of save water, drink beer there is a new rum on the market that looks to do good in the world. The Naked Turtle White Rum is making a splash today, World Sea Turtle Day, with the announcement of its 'Every Bottle Saves a Turtle' initiative. Stepping up its efforts with long-term partner The Sea Turtle Conservancy (STC), The Naked Turtle White Rum will now donate a portion of its proceeds from each bottle made to the STC to help save baby sea turtles. It is estimated that only one out of every 1,000 sea turtle hatchlings actually survives into adulthood, and The Naked Turtle wants to help out everyone's favorite flippered friends and improve that stat starting this summer.
The 'Every Bottle Saves a Turtle' program is as simple as it sounds: for every bottle of the gluten-free, preservative-free, five-times distilled rum made, The Naked Turtle will make a donation to the STC to save a baby sea turtle hatchling. Helping out the cause is as easy as picking up a bottle for some fun in the sun this summer.
Help spread the word on Instagram and Facebook by sharing your 'shell-fies' with The Naked Turtle Rum and using #SipNakedSaveTurtles with @NakedTurtleRum. It's turtley up to you to be safe this summer, so make sure you sip responsibly.
The Naked Turtle White Rum can currently be found statewide in FL, NC, SC, HI, TX, LA, MA, RI, MD, DE, NJ, NY, DC and in CT beginning summer 2017! For more detailed locations, check out the 'Where to Buy' feature on NakedTurtle.com.
Here are some cool new cocktail recipes.
Naked Turtle & Soda
Ingredients:
1.5 oz. The Naked Turtle White Rum
3 oz. Club Soda
3 Lime Wedges
Naked Mule
Ingredients:
1.5 oz. The Naked Turtle White Rum
3 oz. Ginger Beer
3 Lime Wedges
1 Mint Sprig
Naked Mojito
Ingredients:
1.5 oz. The Naked Turtle White Rum
1.5 oz. Club Soda
.75 oz. Fresh Lime Juice
.5 oz. Agave Nectar
6 Mint Leaves
Naked Colada
Ingredients
1.5 oz. The Naked Turtle White Rum
1.5 oz. Pineapple Juice
1.5 oz. Coconut Water
.75 oz. Fresh Lime Juice
.5 oz. Agave Nectar
1 Pineapple Wedge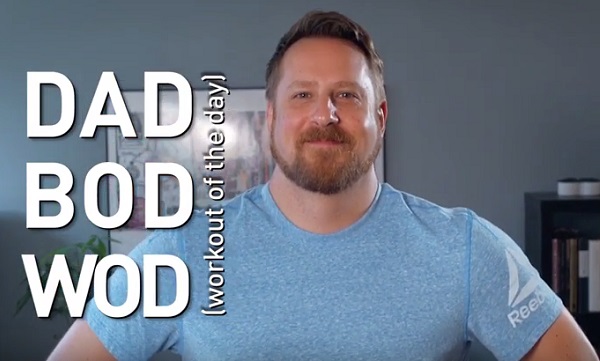 Reebok understands that dads are some of the busiest people in the world, so they worked with CrossFit champion (and new dad) Rich Froning to create a convenient but tough Dad Bod WOD (Workout of the Day), a custom workout specifically designed to target all the afflictions of the notorious Dad Bod – combating man boobs, beer bellies and more! What's more – busy dads can perform this workout virtually anywhere. In the video Ron is coached by Reebok trainer Kenny Santucci.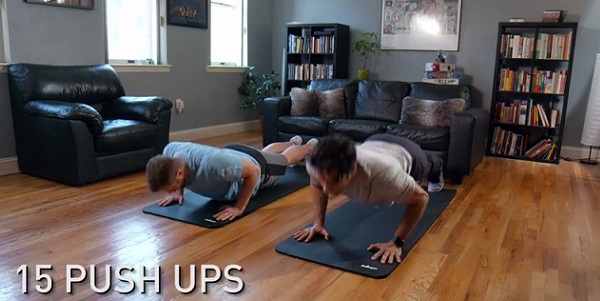 Rich says, "Finding time for anything other than work and kids can be tough once you're a dad, and fitness always seems to be the first thing to go. This Father's Day, we created the Dad Bod WOD for active dads on the go looking for a convenient workout that can be done at home or in the gym. These key moves help to target the problem areas for dads specifically. They focus on core strength, upper body toning and full-body movement, which will torch the beer belly, love handles, and man boobs associated with the traditional dad bod."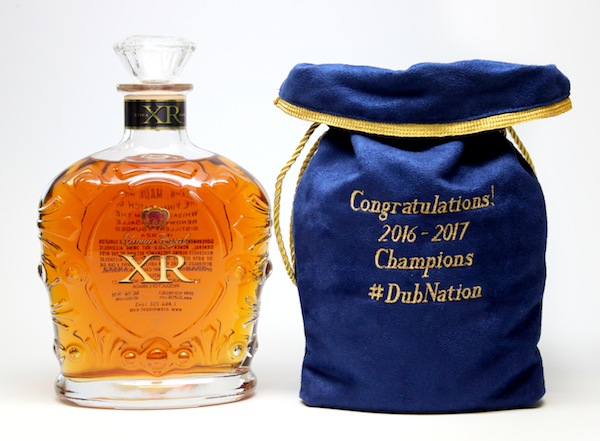 When the Golden State Warriors were celebrating their NBA Finals Championship they were spitting out beer and champagne at each other. When things sort of calmed down they were looking for a better way to celebrate their victory.
Mychal Thompson, NBA great and father of Klay Thompson, gifted bottles of Crown Royal XR to the entire 2017 championship team.  The bottles of $130 whisky come enclosed in a velvet, blue bag that were embroidered to reflect the team's achievement.And what better gift to get for his son and the rest of the Warriors team, than one originally created for Royalty?
The team received the bottles from Mychal Thompson this week, and he had the following to say about their accomplishment:
"There's nothing more rewarding than watching my son and his teammates compete for the third straight year to win an NBA championship. These guys have played their hearts out all season long and are so deserving of this title. To congratulate them, I'm gifting the team and coaching staff with commemorative bottles of Crown Royal XR – I couldn't think of a better gift as they celebrate as they're crowned the 2017 champions."
I have to say that Mychal knows how to give awesome gifts.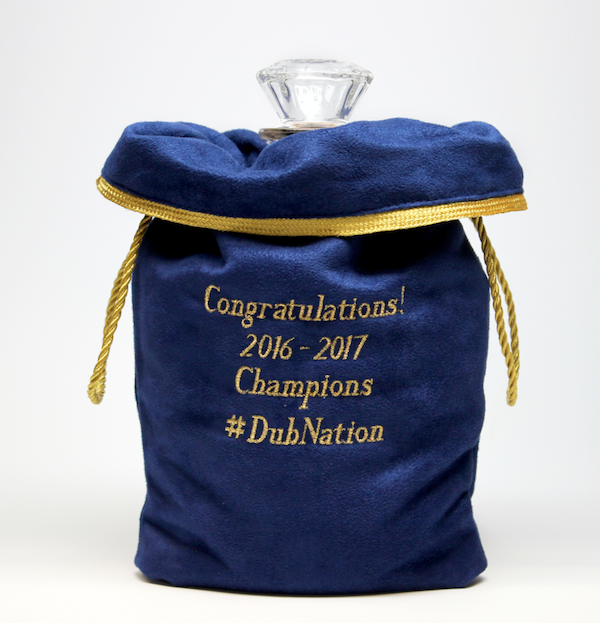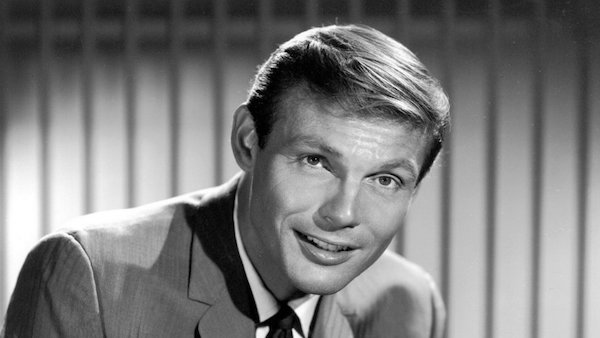 Last Friday we heard the sad news that Adam West passed away. Most known for his role as Batman in the 1966 television series, West is a legend to Hollywood and all around the world.
In a fitting tribute to pop culture icon Adam West, Los Angeles Mayor Eric Garcetti and Police Department Chief Charlie Beck will join surprise Bat-guests for a ceremonial lighting of the Bat-signal at City Hall TONIGHT!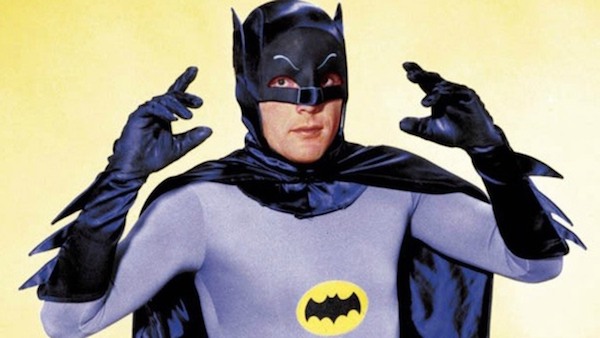 The legendary star of the classic Batman TV series, which aired from 1966-68, passed away at the age of 88. In rememberance of West's unforgettable portrayal of the celebrated "Bright Knight," Mayor Garcetti and Chief Beck will light the iconic Bat-signal, which will be projected onto the tower of Los Angeles City Hall at Spring Street. Attending Bat-fans are invited to don their Bat-suits and trusty utility belts in honor of West's signature role as the true crimefighter.
Here are the details of the ceremony:
When: Today
Time: 9:00 PM PST
Location: Los Angeles City Hall, Spring Street Steps: 200 N Spring St, Los Angeles, CA 90012
If fans are not able to join in the tribute Thursday night, the West family encourages Adam's "old chums" to make a donation to the Adam West Memorial Fund for St. Jude Children's Research Hospital and Idaho-based charity for children diagnosed with cancer and their families, Camp Rainbow Gold.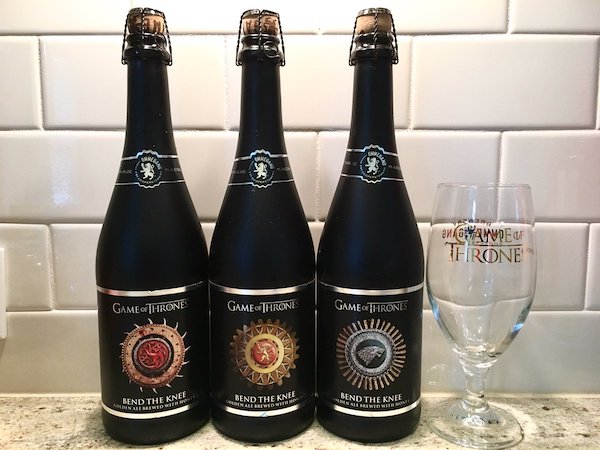 I am guessing that you have a better relationship with your dad than pretty much any character on Game of Thrones. So to show your dad that you are thankful for him and that he hasn't tried to kill you or set you on fire like some of the fathers on Game of Thrones why not pick him up some beer inspired by HBO's hit series?
To commemorate the coming mêlée in the Emmy® Award-winning show's epic seventh season, Brewery Ommegang and HBO Global Licensing are excited to announce a new beer in their collaborative series: Bend the Knee Golden Ale. You can grab some bottles for him and yourself and prepare to watch Season 7 together with a nice brew!
Paying homage to the struggle for control of the Seven Kingdoms, Bend the Knee will be available on draft and in a series of three collectible 750ml bottles, all finished in matte black and adorned with one of the three Great House sigils: Stark, Targaryen, or Lannister. The beer clocks in at 9.0% ABV and bears a suggested retail price of $10.99 per bottle. And while the show's return date has yet to be announced, fans can mark their calendars for the official nationwide release of the beer, which is now available.
Bend the Knee is brewed with pils malt and flaked oats and hopped with Saaz, Bravo, and Styrian Golding hops. It pours a golden hue with a large, frothy head. Both the aroma and flavor mix maltiness and citrus from the hops, while Ommegang's signature house yeast produces prominent fruitiness. Wildflower honey added during fermentation provides light sweetness to the beer, which finishes dry and with firm hop bitterness.
Fit for any feast table, Bend the Knee's clean and balanced flavor and effervescent carbonation make it a fine pairing for a variety of foods including seafood and shellfish, roasted or grilled chicken, grilled steaks, and aged Swiss-style cheeses.
You can use the Ommegang Brewery finder HERE to see where you can pick up Bend the Knee Golden Ale.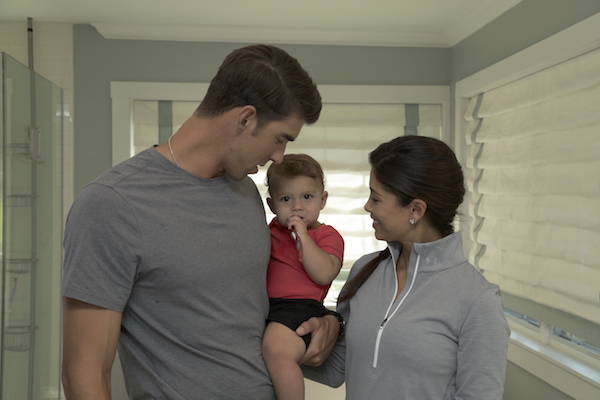 Michael Phelps made a name for himself in the water. Now Phelps is look to help conserve the world's water supply. Phelps is arguably one of the most famous athletes and new dads of all-time.  And with his second Father's Day around the corner, he has dedicated himself to working toward a healthy future for his son Boomer.  That is why he has joined Colgate's 'Save Water' program to help raise awareness about water conservation and to inspire the next generation to take action.
Together with Phelps and The Nature Conservancy, Colgate's 2017 mission is to reach 100 million people and inspire 10 million children to turn off the faucet while brushing, because every drop counts.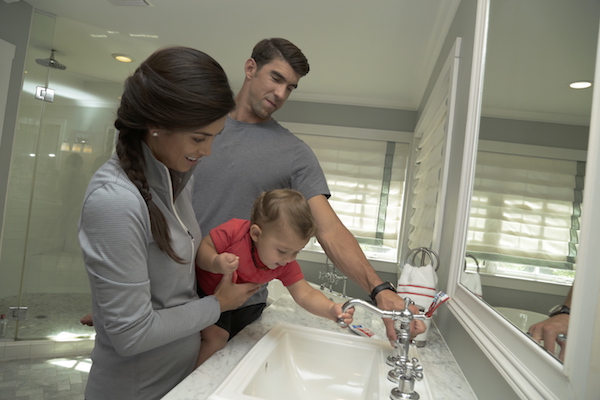 Did you know that the average American can waste up to four gallons of potable drinking water while leaving the faucet on when brushing his or her teeth for two minutes? Or that one in ten people worldwide lack access to clean water?
"Water is the earth's most precious resource, but without realizing it we often take it for granted," Phelps said. "I'm committed to joining Colgate's efforts to save water and encouraging the next generation to turn off the faucet. Our son Boomer just turned one, so he isn't brushing his teeth on his own quite yet, but we'll teach him to as soon as he does!"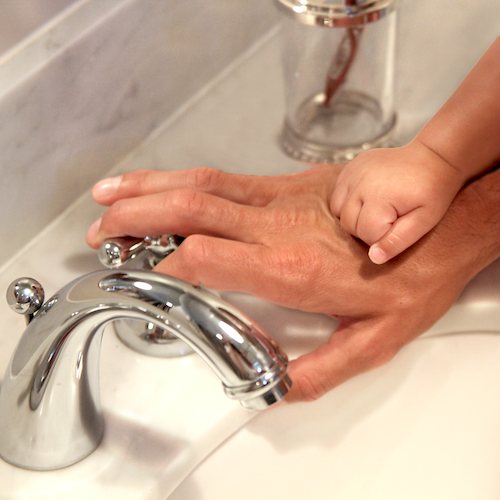 In addition to turning off the faucet while brushing, individuals can spread awareness using #EveryDropCounts on social media and by learning more at www.EveryDropCounts.Colgate.com.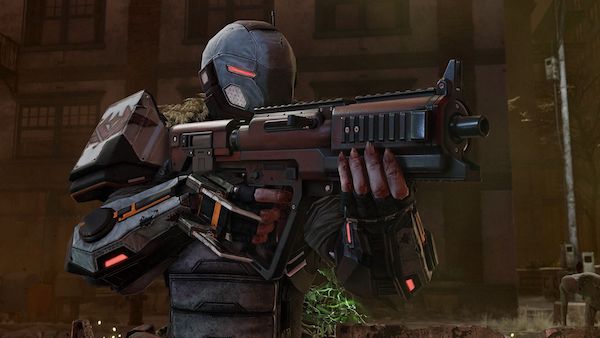 Some exciting news coming out of E3. 2K announced that XCOM 2: War of the Chosen greatly expands upon the XCOM 2 campaign. ADVENT, in its bid to recapture the Commander, has deployed a deadly new enemy force called the "Chosen."  To aid XCOM in its fight to liberate Earth, players will have access to three new resistance factions, each with their own Hero class.
The expansion also includes other new enemies, missions, environments and increased depth of strategic gameplay.
"Firaxis continues to redefine the award-winning XCOM franchise with XCOM 2: War of the Chosen," said Matt Gorman, VP of Marketing at 2K. "XCOM 2 fans are going to love the all-new narrative and features, enhancing the XCOM experience and providing endless reasons to re-play through the campaign."
"We're thrilled to offer our fans an unprecedented amount of cool new toys and features in XCOM 2: War of the Chosen, challenging and empowering players in exciting new ways never seen before in the franchise," added Jake Solomon, creative director of XCOM 2 at Firaxis Games.
XCOM 2 is rated T for Teen by the ESRB and available for PlayStation®4 system, Xbox One and Windows PC. XCOM 2 is also available for Mac and Linux by Feral Interactive. XCOM 2: War of the Chosen will be available on August 29, 2017 for PlayStation®4 system, Xbox One and Windows PC, and will be available for Mac and Linux by Feral Interactive at a later date.