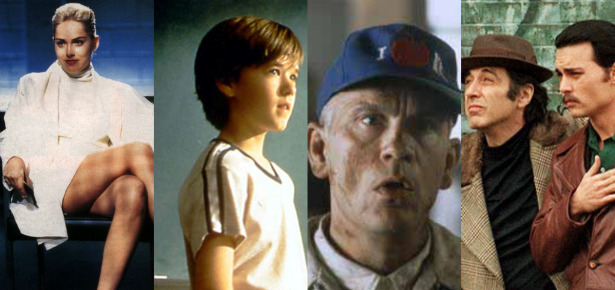 Things are somewhat different in Japan. You know this already. The Japanese have different views on automobiles, pet grooming and hotel bathroom signs. They also have different names for your favorite American movies. Here are 10 awesome examples of Japanese titles for American films.
10. Possible Kingdom (Pay It Forward)
If Haley Joel Osment were king, anything would be possible.
9. If You Find a Writer (Finding Forrester)
You found the writer now, dog!
8. Fortune Cookie (Freaky Friday)
Cause they don't have Fridays in Japan.
7. Melanie Is Going (Sweet Home Alabama)
Where the hell is Alabama?
6. Battlefield Pianist (The Pianist)
Is this movie about a piano? No bro, it's about war.
5. Chocolate (Monster's Ball)
Chocolate, it makes you feel good.
4. Smirk of Ice (Basic Instinct)
Sharon Stone is a sexy, cold-hearted killer, but at least she has a sense of humor!
3. Malkovich's Hole (Being John Malkovich)
Sounds like a porno, but it really makes more sense this way.
2. Fake (Donnie Brasco)
Spoiler Alert!
1. Cheers! (Bring It On)
Like totally cheers me out, I mean right on.

Chad Ochocinco has a Twitter problem. It's nothing new. The guy's been on the tweets for some time now. He loves it. Ochocinco even started his own sports network on the thing. OCNN, the Ochocinco News Network, was launched last year under the slogan "If I break it, you might as well believe it."
But tweets have gotten Ochocinco in trouble in the past. He got some heat for smack tweeting with guys like Nick Barnett, Shawne Merriman, Mark Schlereth, Mike Golic and Mike Florio When the NFL fined Ochocinco $30,000 for sporting a decorative poncho and sombrero, the fine was so stiff because Ochocinco tweeted about the celebration ahead of time."What I've planned for today will get me fined when I score but it's so worth it," he posted in a tweet to Adam Schefter.
Last season, Ochocinco's Twitter obsession prompted the NFL to issue a game day social media policy. The policy prevents all players, coaches and football personnel from posting to social media sites like Twitter and Facebook 90 minutes before the start of the game up until the post-game interviews are completed.
Ochocinco wasn't happy about the policy at the time. "Damn NFL and these rules," Ochocinco tweeted last summer.  "I am going by my own set of rules, I ain't hurting nobody or getting in trouble, I am putting my foot down!!"
After getting hit hard in a preseason game last week, Ochocinco decided to post an in-game tweet about it:
"Man Im sick of getting hit like that, its the damn preseason shit! 1day I'm gone jump up and start throwing hay makers, #Tylenolplease."
And the NFL fined him $25,000 for it.
Ochocinco's response?
"Dear NFL I apologize for tweeting during the game but that was 2 months of my you just took from me, I won't do it again"
So there you have it. Ochocinco says he won't do it again. I say if you're going to get fined $25,000, have it be for something bold, not an in-game preseason tweet. It just doesn't seem worth the 25K.
The NFL has to draw the line somewhere, but the league also needs players like Ochocinco to push the envelope on fun a little bit. I just hope the next fine Ochocinco gets is for something more entertaining than tweeting a Tylenol joke.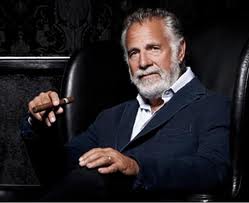 MANjr fans know that we love Jonathan Goldsmith. He's a cool, intelligent guy and a great interview. We also like the killer Cowherd-Beadle combo that is ESPN's SportsNation. So when these two great tastes combine to create something extra tasty, we need to mention it.
Goldsmith appeared on SportsNation today and participated in a couple of games. He also crushed Texas Rangers pitcher Rich Harden in a poll that asked which pitch man was more interesting.
Goldsmith also participated in an online chat with SportsNation fans. Here's a link to the chat on the ESPN SportsNation website.

The Sports Illustrated Swimsuit Issue is an American institution. For nearly half a century, SI's annual swimsuit edition has featured the most beautiful, ridiculously good-looking models in the world. The list is impressive: Cheryl Tiegs, Christie Brinkley, Elle Macpherson, Niki Taylor, Stephanie Seymour, Angie Everhart, Cindy Crawford, Rebecca Romijin, Heidi Klum, Marissa Miller, Anna Kournikova, Maria Sharapova, Beyoncé Knowles, I could go on, but you get the idea.
Why does any of this matter? Because SI and HTC are teaming up to give one person the chance to experience the 2011 SI Swimsuit photo shoot up close and in person. The "Behind the Tan Lines" contest will give one grand prize winner a trip for two to the undisclosed location of the November SI Swimsuit Photo Shoot, access to the 2011 Swimsuit launch parties in New York and Vegas, two HTC smartphones and $10,000 in cash. Four primary prize winners will receive an HTC smartphone and $400 in cash. Twenty-five secondary prize winners will receive a phone and an exclusive HTC/SI Swimsuit-themed prize pack. Not a bad set of prizes.
For the grand prize winner, the expectation is that you'll be an HTC correspondent and use your HTC smartphone to the fullest by blasting videos and photos of the shoot on www.si.com/behindthetanlines. They're looking for someone who's great behind the camera, has a way with words and is down to social network the hell out of the whole thing.
Here are the official entry instructions:
1. Show us your creativity by uploading a video up to three minutes long OR a photo shot with your mobile phone with a brief description highlighting the unique perspective you'll bring to this exclusive access. Feel free to send us a link to any reference materials – your Twitter account, Facebook page, blog, or online gallery.
2. Then, "tweet" us! Enter a short, witty message in the box provided (140 characters or less, of course) and tell us why we should check out your creative perspective
So if you want to spend this November with extra babes, new technology and cash, get do it. Entries must be received by 9/6/10.
Good luck!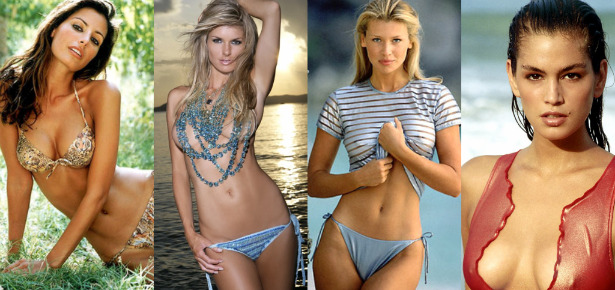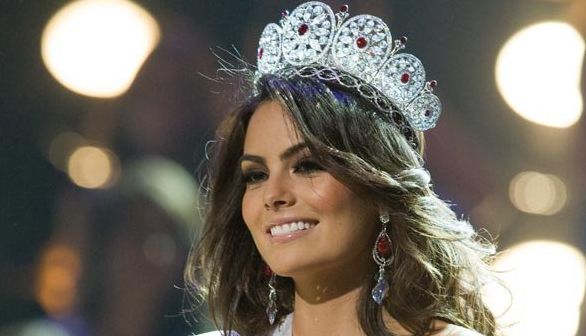 The Miss Universe pageant was held in Sin City last night, and Jimena Navarrente from Mexico was crowned the galactic champion. The 22-year-old Navarrente, who hails from Gualalajara, knows how to work a pageant. She was crowned Nuestra Belleza Jalisco in July 2009 and she also took home Nuestra Belleza Mexico honors in September 2009. She's the second contestant from Mexico to be recognized as the hottest chick in any solar system.
Did I mention she's super hot?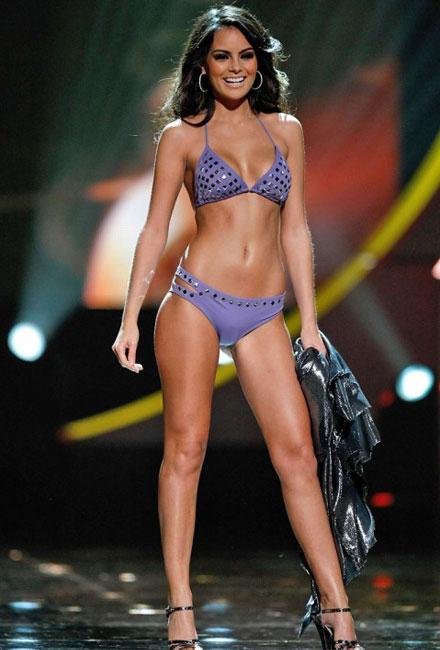 Yep.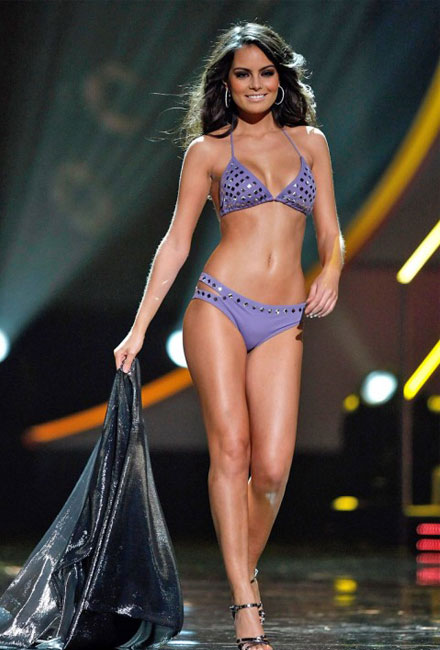 Told ya.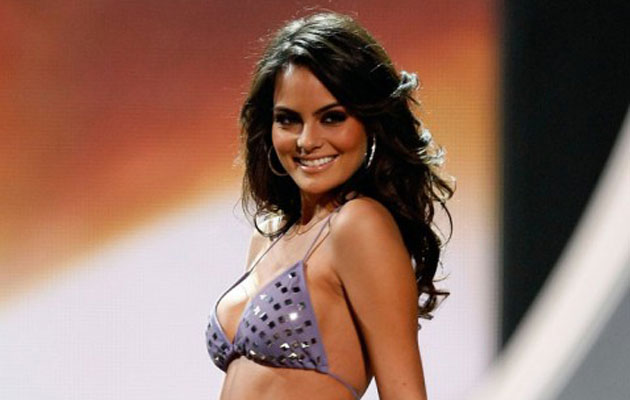 Thanks FHM.
Remember that crazy Japanese Spiderman baseball catch from a couple weeks ago? Well I guess that sort of stuff is routine in The Land of the Rising Sun. Here's another player getting robbed of a home run by some spiffy ninja moves in the outfield:
(Via BroBible)


20 hot girls in the kitchen (Heavy)
Hand painting art by Guido Daniele (Noupe)
Hot geek girls (Asylum)
Why men hate to hear these 9 phrases from women (Guyism)
Making love vs. having sex (Leftos)
5 worst habits in Fantasy Football (Roto Arcade)
Best of Craigslist: Birthday Sex (Nerve)
Top 10 female celebrities the media tries to convince you are hot (AskMen)
7 technologies that are going to kill us all (UPROXX)
Olivia Munn Playboy photos (New Film Dimension)
7 scientific reasons a zombie outbreak would fail quickly (Cracked)
The most bootylicious athletes of all-time (Bleacher Report)
9 athletes who are more white trash than Kenny Powers (Total Pro Sports)
The worst movies of all time (Ranker)
The hottest college girls in America (Maxim)
Cannabinomics Video — The Marijuana Policy Tipping Point (boingboing)
Natalie Portman and Mila Kunis get it on in some 'lesbian ballerina sex' movie (Filmdrunk)
Brett Favre vs. Brad Childress (Manolith)
Awesome cat fight video with hilarious commentary (The Campus Socialite)

I could rant on Federer, too. I'm not the biggest fan of that smug mug, either. It's a good thing Roger Moore is still alive and kicking–he's a Saint.
Roger Clemens. That guy. I need to fire on all 8 cylinders for this one.
I'm a very forgiving human being. In fact, I don't hate Roger Clemens for using PEDs, I don't hate him for lying about it and I don't even dislike him for the episodes–but I can't stand the guy. I couldn't stand him as a player, and I can't stand him as a fellow member of society. I couldn't stand how he wished he were the Brett Favre of the baseball world, and I wish to this day that Mike Piazza would have thrown the nub of his bat at Clemens after Clemens threw the head of the bat at Mikey.
I remember in depth conversations I had about Roger Clemens late in his career. I'll never forget, round about 2003 or 2004, perhaps, when my brother said to me, "I can't believe that everyone only wants to single out Barry Bonds. If there is anyone in the league that I am 100 percent certain is on steroids, it's Roger Clemens." And you know what, you couldn't argue. How was the guy getting better at a power position, as his body got older. People can say what they will about his training regimen, but they showed videos of it, and it wasn't that impressive. Yeah, it was obvious–the dude was DRANKIN' the juice. And honestly, he always acted like such a prick–like the world owed him a huge debt for being a great pitcher.
I laugh when people mutter the words "Hall of Fame" in the same breath as "Roger Clemens." And I also hate when people try and justify Hall of Fame inductions based solely on numbers. Halls of Fame have become jokes because bums like this are in them. They should be places of celebration, not contention. Make no mistake, there will never be another discussion about Roger Clemens, only arguments.
Whew. Cleansing breath. Now, to the serious matter at hand. An indictment that it going to put Clemens in court. And do you know what sucks? He still won't admit that he used PEDs. If for some reason he comes out and states that he did use the drugs, I'm sure that he'll also say it was because he loved the game soooo much, and he didn't know how to let it go.
Do I think he's going to jail? Nah. But I think it's far more likely that he'll land in the clink than he will in Cooperstown.