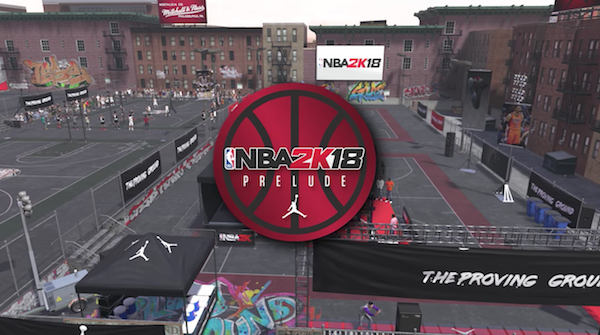 Want to play a free demo of NBA 2K18's, The Prelude? This part of the game will be available to fans this Friday, September 8 at 12am ET on Xbox One and PlayStation 4. Fans can get an early taste of NBA 2K18 with this free, downloadable experience that begins their journey into The Neighborhood, the groundbreaking new way to play NBA 2K. The Neighborhood brings together the most loved elements of NBA 2K together into a shared world for players to truly experience the life of an NBA athlete, both on the court and off.
Players can kick-off their NBA 2K18 experience with The Prelude prior to the game's launch and continue where they left off when the game officially releases starting September 15, 2017.
To download The Prelude on Friday morning, simply visit Xbox Live or the PS Store direct on your console and search for NBA 2K18.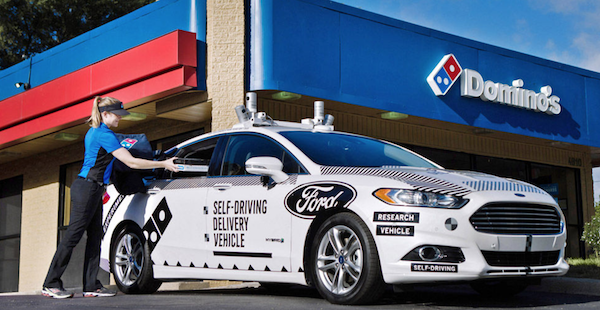 Who is hungry for pizza? Looks like Ford is teaming up with Domino's Pizza. The two companies announced an industry-first collaboration to understand the role self-driving vehicles can play in pizza delivery and ultimately the future of food delivery.  And if you're a University of Michigan college student looking for a late night snack, or an Ann Arbor resident in general, you might be one of the lucky few to test it out.
Here's how it works:
• Randomly selected Domino's customers in Ann Arbor will have the option to receive their delivery from a Ford Fusion Hybrid Autonomous Research Vehicle, which will be manually driven by a Ford safety engineer and staffed with researchers
• Customers will be able to track their delivery through GPS via an upgraded Domino's Tracker®
• Text messages with a unique code will help unlock the Domino's Heatwave Compartment™ inside the vehicle
• Voila! A (piping hot!) pizza will be waiting!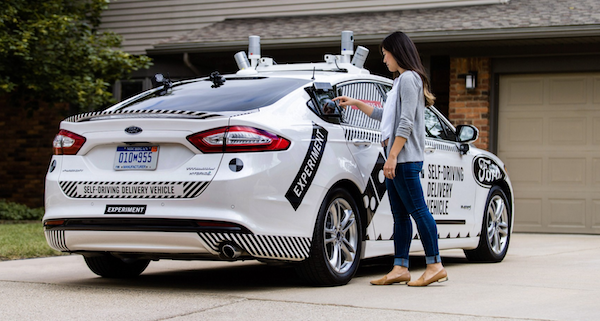 In 2016, the food delivery revenue for the U.S. was $13 billion and this number is expected to increase to $39 billion in five years. Ford and Domino's foray into this new form of delivery, and the focus of this research, is centered around the "last 50 feet" experience to understand customer preferences such as their willingness to walk outside to get their order. The companies' end goal is to better understand perceptions around the delivery experience and ensure that technology, such as self-driving vehicles, is applied in ways that enhance that customer experience.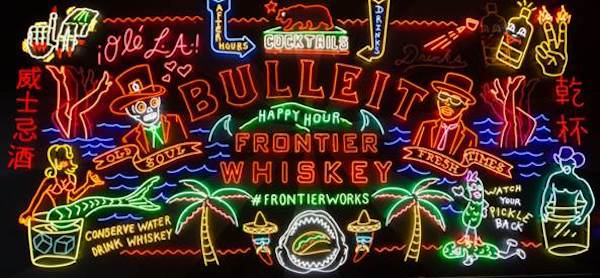 Recently Bulleit teamed up neon artist Lisa Schulte and illustrator Brendan Donnelly to create a vibrant, custom neon billboard which will be displayed in Grand Central Market in LA. Each section of the billboard that flanks Bulleit's iconic logo was inspired by LA's culture bringing to life the Californian lifestyle until mid-November.
To further celebrate the heritage of neon art, Bulleit will support the Museum of Neon Art (MONA) by funding its most recent charity restoration effort to place the historic Dale's Cocktail neon sign on public display at the museum. For every adult 21 years and older who includes #FrontierWorks in their social media posts, Bulleit will make a monetary donation to restore the iconic neon sign from Alameda, Calif. The damaged sign was recovered from a dive bar that was open in the 1940s-1980s and was a popular hangout for sailors during the war years.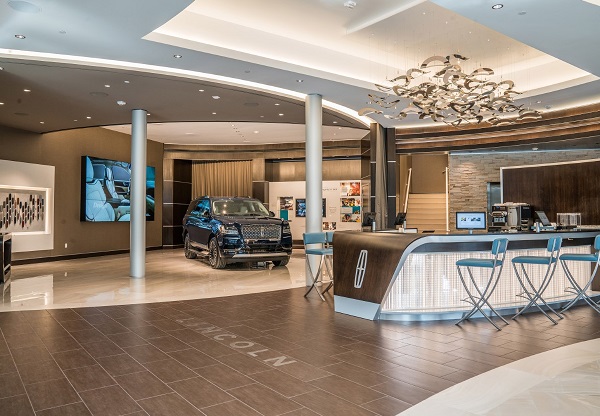 Some really cool and exciting news coming from Lincoln Motor Company. There a new and spacious Lincoln Experience Center now open near Dallas – Lincoln's second such facility. It is the latest example of the brand's ever-increasing outreach to provide personalized client services and effortless ownership.
The Lincoln Experience Center at the site of The Star in Frisco – corporate world headquarters and practice facility for the Dallas Cowboys and a new upscale development – offers those new to The Lincoln Motor Company the opportunity to learn about the brand in a comfortable, luxurious environment. It also serves to strengthen the company's connection to the Dallas-Fort Worth area. In 2016, Lincoln became the official luxury vehicle of the Dallas Cowboys. Texas is one of the fastest growing luxury markets in the nation, second only to California, according to industry statistics.
The new Lincoln Experience Center adds to the brand's physical presence in luxury markets – the first one opened in July 2016 at Fashion Island in Newport Beach, California. In just over a year, more than 82,000 guests have visited and nearly 85 percent indicate they are more likely to purchase a Lincoln vehicle as a result. Nearly 90 percent say the center has positively changed their view of Lincoln.
In 2016, Lincoln launched nationwide Pickup and Delivery; the brand is now the only luxury automaker to provide this valet service as standard across all 2017 nameplates. Pickup and Delivery is on track to complete more than 50,000 rides by the end of 2017.
The Lincoln Way builds off the company's success in China, where the idea originated. Lincoln is the best-selling luxury brand there with 32,558 vehicles sold in 2016, a near threefold increase over 2015. In 2016, Lincoln launched nationwide Pickup and Delivery; the brand is now the only luxury automaker to provide this valet service as standard across all 2017 nameplates. Pickup and Delivery is on track to complete more than 50,000 rides by the end of 2017.
National Pickup and Delivery has been so successful, it has spawned several pilots, including:
At-Home Test Drive, piloting in Houston and Dallas. Prospective clients can schedule a test drive online, have the vehicle brought to their home, and experience effortless luxury
Chauffeur Service, piloting in San Diego and Miami, provides clients with a carefully screened driver when needed – allowing them to enjoy being a passenger from the safety and comfort of their own vehicle. The chauffeur can assist with other errands while clients attend to their engagements
Lincoln Black Label provides personalized shopping with dedicated personnel in the showroom, online, or remotely in locations convenient for customers. Owners enjoy privileges ranging from extended premium service and maintenance coverage to anytime car washes, annual detailing, and a Culinary Collection membership that provides access to a curated list of restaurants from coast to coast.
More information on The Lincoln Way and Lincoln Experience Centers is available at www.lincolnexperiencecenter.com and http://www.lincoln.com/lincolnway/.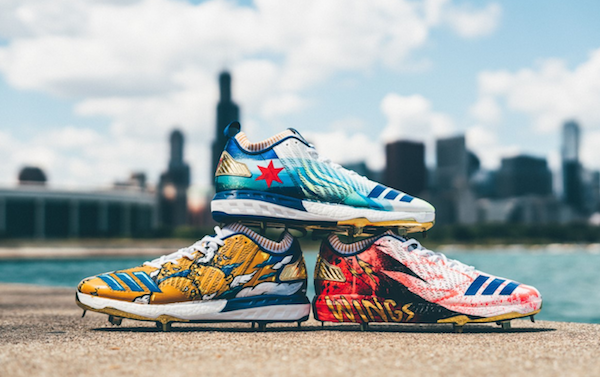 For MLB's Players Weekend, Kris Bryant will be unveiling three different pairs of customized cleats that shine a light on spinal cord injury research and the three cities that gave him wings – Las Vegas, San Diego and Chicago.
Three acclaimed Chicago street artists customized Bryant's Adidas Energy Boost Icon 3's, inspired by a "wings" thematic.  See attached for photos of all three pairs, courtesy www.win.gs/KBcleats. The inside sole of the cleats also has a special touch – a Wings for Life Foundation mark – in honor of an organization dedicated to finding a cure for spinal cord injury (SCI).
As background, Bryant is friends with Cory Hahn, a former All-American high school baseball player who was paralyzed sliding into 2nd base in 2011 while a freshman at ASU.  As you know, SCI also touched former Dodgers and Hall of Fame legend Roy Campanella, who fractured the fifth and sixth cervical vertebrae and compressed the spinal cord in a car accident in 1958.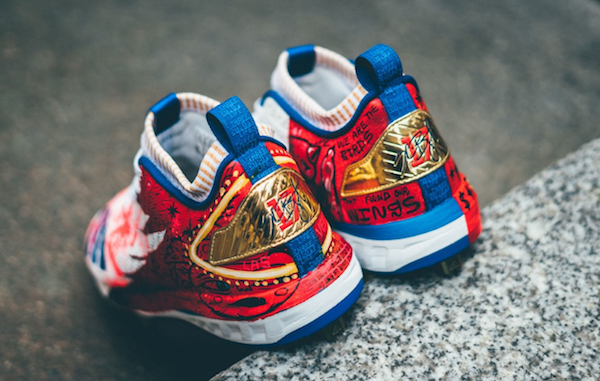 Here are the street artists involved in the project.  More info on their inspiration and approach to each pair can be found at www.win.gs/KBcleats.
About Wings for Life
Millions of people are currently dependent on a wheelchair after having sustained a spinal cord injury. Every year, at least 250,000 people sustain a spinal cord injury, followed by paralysis.  To date, the Wings for Life Foundation has funded 170 spinal cord research projects involving almost 500 scientists across 15 countries. Learn more at www.wingsforlife.com.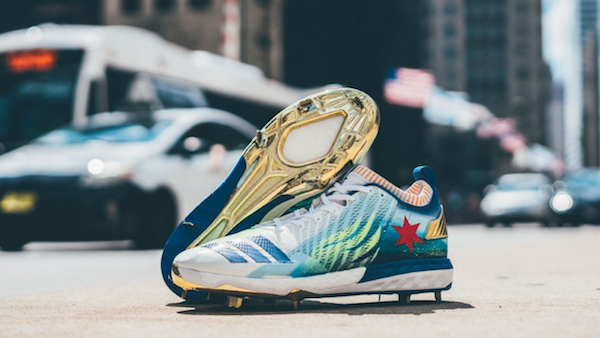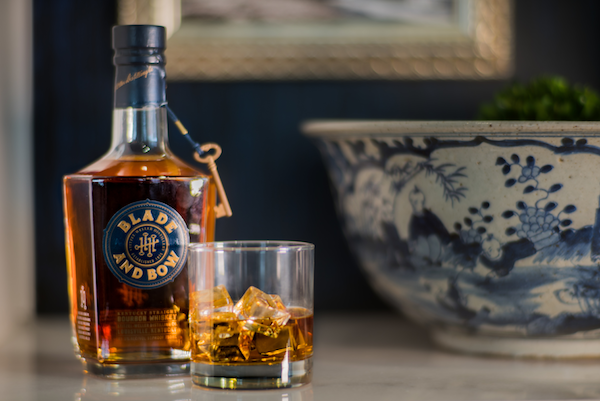 Next month in September marks the 10th anniversary of National Bourbon Heritage Month, which was passed by the U.S. Senate in 2007 to honor America's native spirit. The month-long holiday celebrates the history, cultural heritage and legacy that the bourbon industry contributes to the United States.
If you are traveling in the Kentucky area you can visit Stitzel-Weller in Louisville, which has been home to many of the industry's iconic brands, including Blade and Bow, Bulleit and I.W. Harper. As one of the stops on the Kentucky Bourbon Trail, guests can learn more about the history of bourbon and taste our incredible whiskey portfolio while they visit.
Blade and Bow Kentucky Straight Bourbon Whiskey
Blade and Bow Kentucky Straight Bourbon Whiskey pays homage to the artful passion and renowned craftsmanship of the legendary Stitzel-Weller Distillery, often recognized as "The Cathedral of Bourbon." The solera aging process preserves some of the last remaining bourbon produced at Stitzel-Weller before it shut its doors in 1992. This luxurious award-winning spirit is great for any whiskey enthusiast who truly appreciates a fine glass of bourbon.
Suggested Retail Price: $49.99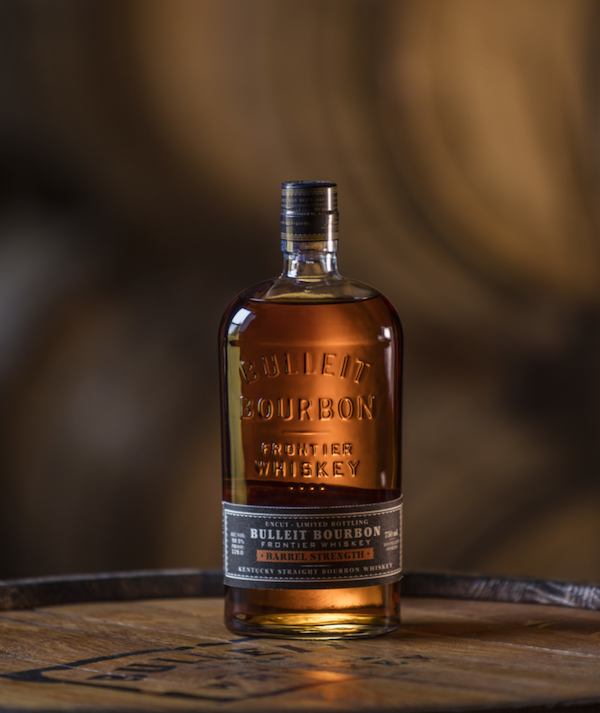 Bulleit Barrel Strength
Bulleit Barrel Strength is an ongoing annual limited release and gives whiskey fans the opportunity to taste the classic Bulleit Bourbon straight out of the barrel, uncut and non-chill filtered. Originally available only in Kentucky, the new offering has expanded to eight additional markets this year. 2017 has been a hallmark year for Bulleit, which celebrated its 30th anniversary this year with the ribbon cutting ceremony for the Bulleit Distilling Co., its brand new state-of-the-art distillery in Shelbyville, Ky.
Suggested Retail Price: $59.99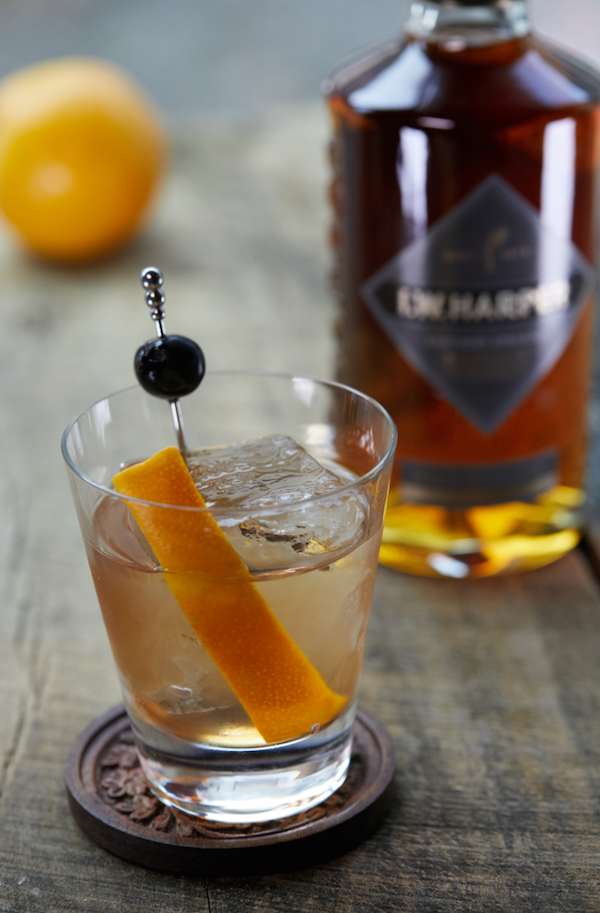 I.W. Harper Old Fashioned
• 1.3 oz. I.W. Harper Kentucky Straight Bourbon Whiskey
• Spoon of Brown Sugar
• Dash of Angostura Orange Bitters
• 2 Dashes Aromatic Bitters
• House-made Cherries
• Garnish with Orange Twist
Instructions: In an Old Fashioned glass, muddle bitters and brown sugar. Add bourbon and ice, then stir with a bar spoon. Garnish with cherries and orange twist.


The NFL season is almost here! We love watching the stars shine each week. We all know that Odell Beckham Jr. has crazy talent on the football field. Now you can check out his comedic acting chops as well.
He will be featured in a new Verizon ad with Silicon Valley star Thomas Middleditch. The new ad, which shows how Verizon's network and unlimited data makes sure football fans don't miss anything important this season, debuts on Sunday during the MTV Video Music Awards.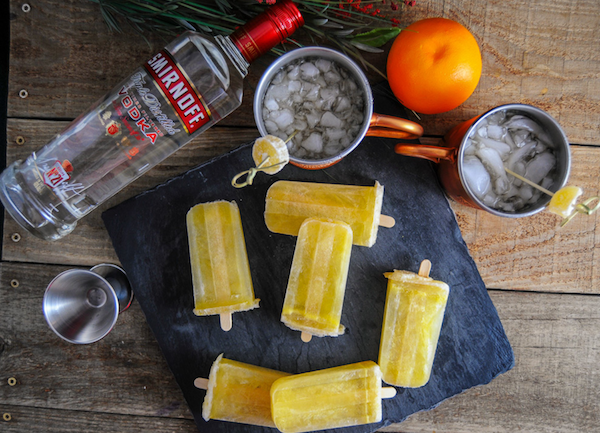 The summer is winding down. Still we can celebrate this Labor Day Weekend! Whether you're at the beach, hanging by the pool, or at a BBQ with family, here are a few 'labor-less' cocktails that are festive and delicious without any of the hassle.
These cocktails – made with Smirnoff No. 21, Smirnoff Red White & Berry and Smirnoff Sourced Watermelon – are the perfect addition to your weekend festivities.
The Tropical Melon Bliss is made with Smirnoff Sourced Watermelon, a new product that's gluten-free, made with no high fructose corny syrup and contains just 87 calories!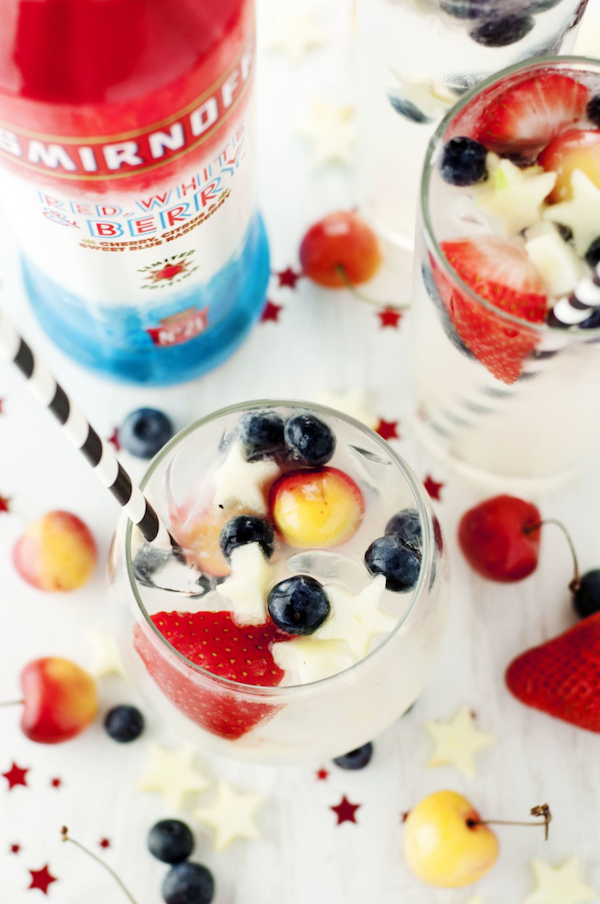 Patriotic Vodka Lemonade Spritzer (courtesy of Karly Gomez, A Simple Pantry)
Single serving:
•       1 ½ oz. SMIRNOFF Red, White & Berry
•       3 oz. black cherry seltzer
•       4 oz. lemonade
In a tall glass filled with ice, add the vodka, followed by the seltzer and lemonade. Garnish with fresh fruit in patriotic colors.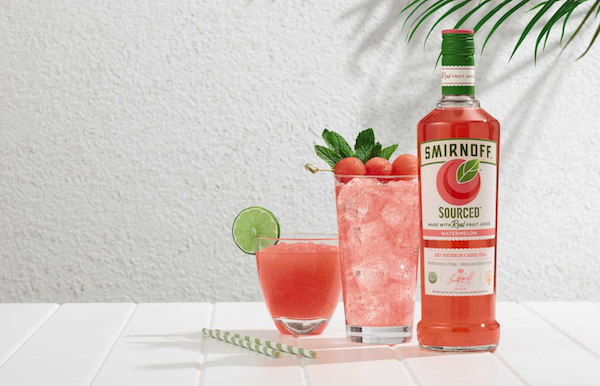 Tropical Melon Bliss
•       1.5 oz. SMIRNOFF SOURCED Watermelon
•       1 oz. coconut water
•       1 oz. pomegranate juice
•       ½ oz. lemon juice
•       ¾ oz. simple syrup
Combine ingredients and serve over ice.
Garnish with watermelon wedge.
Sunrise Over Moscow Mule
(courtesy of Jay and Leah from The Gastronom)
Cocktail:
1.5 oz Smirnoff No. 21 vodka
2 oz Fresh squeezed orange juice
.5 oz fresh squeezed lime juice
4 oz ginger beer
Fill copper mug with crushed ice. Add vodka, orange juice and lime juice into the mug. Stir and top with ginger beer. Garnish with candied ginger.
Ice pops:
1.5 oz Smirnoff No. 21 vodka
2 oz Fresh squeezed orange juice
.5 oz fresh squeezed lime juice
4 oz ginger beer
Add all ingredients into a bowl and whisk to mix completely. Pour mixture into ice pop molds and place into freezer. After about 90 minutes, insert sticks into the molds. Allow ice pops to freeze overnight.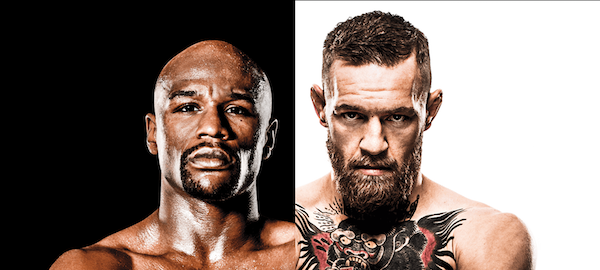 Lot of people say they are buying the Mayweather/McGregor fight. Are you? In preparation for Saturday night's fight, AT&T is promoting the fight, which will be available to DIRECTV and U-verse customers.
Cross-country building projections w/ real time polling – Fans in Atlanta, Chicago, Dallas, Houston, Los Angeles, Miami and New York will be able to get in on the action from their hometown. Select buildings in these cities will project massive videos on their structures promoting the fight, along with LIVE polling of Mayweather/McGregor fight winner projections.
Below is a list of where projections will take place in each city. So if you live near one of these areas you might want to take part in the action.
Atlanta: Peachtree Center Ave & Auburn Ave
Chicago: 830 S Wabash Ave
Dallas: 2201 N Field St
Houston: 1410 Pease St
Los Angeles: W Olympic Blvd & S Flower St
Miami: 5th St & Ocean Drive
New York City: 8th Ave & W 27th St
There is a Fight Microsite for fans looking to enjoy the fight from the comfort of their own home, they can order it on DIRECTV and U-verse  through our dedicated microsite which breaks down the matchup and also includes real time polling from twitter. There is also a Sports Bar Finder app – The DIRECTV Sports Bar Finder app on iOS and Android devices helps fans to figure out which locations near you will have the fight available.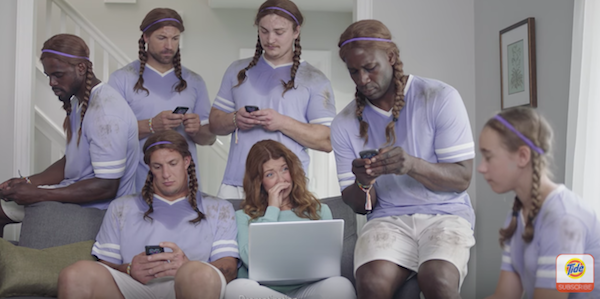 Everyone loves New England Patriots tight end, Rob Gronkowski, but not the way he smells after a game. When you are done working out or playing hoops outside on a sunny day you won't be smelling great either. Gronk teams up with Tide to launch the brand's newest product, Tide Sport PODS.
In the new videos, Gronkowski embodies an amateur girl athlete's sport smell – pigtails and all – to show that amateur athletes can stink just as much as professional athletes and to encourage kids everywhere to give it their all out on the field, no matter how much sweat it takes, because Tide Sport PODS will take the odor out of any athlete's gear! With the launch of Tide Sport PODS, athletes everywhere now have the power to experience what it means to have clean athletic-wear that is smell and stain-free. Tide Sport PODS clean, brighten and fight the toughest stains and odors to make even the sweatiest of athlete's game-ready day in and day out!