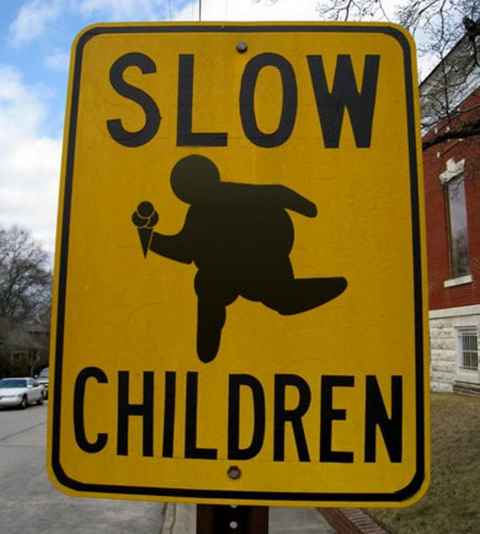 Image via Imgur


Football is back, baby! The new season is finally here! Well, almost. The Hall of Fame Game signals the start of the NFL preseason, but as any football fan will tell you, the preseason sucks. But that first preseason game always fools you, every friggin' year. You get all fired up to watch a real, live, actual game of football and then poof – you get one of these sloppy, second-rate, inexperience-driven, I-dare-you-to-keep-your-eyes-open-for-four-quarters, sleepy-ass field-goal fest.
Seriously, I love the NFL, but the preseason breaks my heart every year. It's a tease, an unsavory reminder that you still have a month to wait before they start playing games that count. They hype that shit up like crazy with all the Hall of Fame speeches, Sunday-night billing and pre-game, cross-promotional super-hype.
Hall of Fame Speeches
This year's Hall of Fame speeches were pretty good, though. Jerry Rice's speech was entertaining because of how uninspired and ultra-prepared it was. During Dick LeBeau's speech, you felt like you were getting a glimpse of LeBeau the coach. Like this must be what it feels like to be a player hearing words of wisdom from this guy every day. Emmitt Smith's speech came across pretty genuine as well. All-in-all some pretty inspirational stuff.
Madden 11 Pigskin Pro Am
The day after the new Hall of Fame class was inducted and right before the start of the Bengals v. Cowboys in the Hall of Fame Game, NBC viewers were treated to the Madden 11 Pigskin Pro Am. I didn't watch the thing live. I DVR'd the celeb/former-player infomercial/flag-football game and caught glimpses of it during TV breaks when the real game was on. As it turned out though, the Pigskin Pro Am was way more entertaining than the first real football game of the year.
Viewers got to watch Joe Montana lob touchdowns to Jerry Rice, but that wasn't the only awesome connection. Rod Woodson trying to cover Marcus Allen? No problem. Deion Sanders talking smack to Michael Irvin? Awesome. Kurt Warner to James Van Der Beek? Fantastic. But the single greatest thing to come out of Hall of Fame weekend was watching Maria Menounos dominate the make-believe football field. She caught a touchdown, scored a 2-point conversion, sacked Kurt Warner and most importantly she flung herself at her teammates at an alarmingly awesome rate. Jerry Rice was more than happy to be on the receiving end of multiple bouncy fits of excitement. She won the MVP, too. Take that Van Der Beek.
Hall of Fame Game
Then there was the actual game. TO is a Bengal. The guy who did the most damage during the game, backup tight end John Phillips, tore his ACL and he's out for the year. The game featured the highest TV ratings for a preseason contest since 2004. Too bad I couldn't stay awake to finish it. At least I got to see Maria Menounos do her thing.
This should make you feel a little bit better about your Monday…
Can you believe this Carp?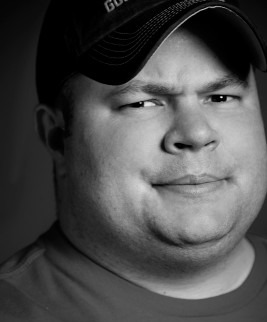 John Caparulo is a funny dude. The guy's been doing stand-up since 1997, and you've probably seen some of his stuff. In 2008, Caparulo had his own half-hour special on Comedy Central – John Caparulo: Meet Cap. He was featured on Blue Collar Comedy Tour: The Next Generation, Vince Vaughn's Wild West Comedy Tour and he's a regular guest on the E! show Chelsea Lately.
Caparulo is currently working with Edge Shave Gel to promote the Edge Anti-Irritation Zone, a site that offers comic relief for life's annoying irritations. Edge Shave Gel recently conducted a survey of the 50 most irritated cities in America. The survey included 11 different irritation factors to measure irritating things like traffic congestion and heat index for different cities.
The Edge Shave Zone is also running a comedy contest in conjunction with Funny or Die. Contest participants are asked to submit videos (90 seconds or less) that showcase a comedic look on different things that are irritating. The submissions can be in the form of a stand-up routine, sketch, animated short or just a crazy story. Whoever generates the most laughs will get a trip to Vegas (for you and three of your buddies). Here are the official rules of the contest.
MANjr had a chance to send in some questions to John about his involvement with the survey, the contest as well as some questions on his comedy career.  Here's the video:
John Caparulo Interview – MANjr.com from Chris Stout on Vimeo.

Anderson Silva vs. Chael Sonnen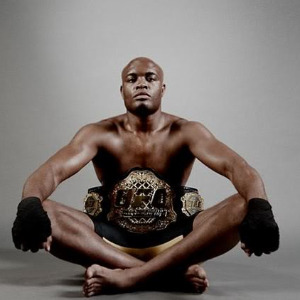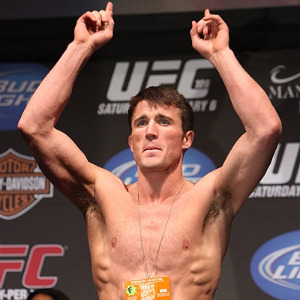 UFC 117 takes place this Saturday from the Oracle Arena in beautiful Oakland, California. The main event features Anderson "The Spider" Silva defending his middleweight (MW) title against Chael Sonnen. Silva has won 12 straight and this will be his 10th UFC fight as the MW champ. Sonnen's mouth will be entering the octagon far ahead of him, following weeks of verbal abuse directed toward the champ. He even went as far as to proclaim that "Silva is the champ, but I'm the best." Not wise considering Silva has destroyed UFC fighters more brutally than this fat kid demolishing McDonalds. First he'll play with you a little, then he'll friggin annihilate you like like a helpless McNugget. Just ask Rich Franklin and Forrest Griffin how it feels to fight the Spider.
Here's the promo vid:
Jon Fitch vs. Thiago Alves
The co-main event is a welterweight match featuring Jon Fitch and Thiago "The Pitbull" Alves. The winner presumably will fight the winner of George St. Pierre and Josh Koscheck following their match at the conclusion of this season of The Ultimate Fighter.  Fitch has been on a tear in the UFC, posting a 12-1 record with a victory over the Pitbull already. His only loss was at the hands of St. Pierre, and a rematch would be well deserved with a victory. Alves will be looking to avenge a 2006 loss to Fitchand get back to winning after a loss to St. Pierre, injury and a year outside the octagon. Here's the preview for the rematch: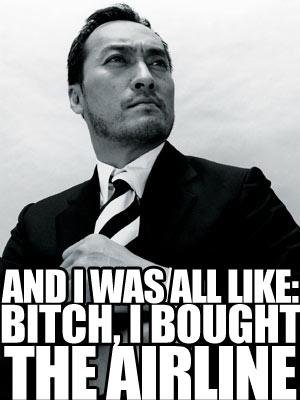 Thanks NextRound.net!