This is great. Check out the description from YouTube:
This is a re-imagined Donald Duck cartoon remix constructed using dozens of classic Walt Disney cartoons from the 1930s to 1960s. Donald's life is turned upside-down by the current economic crisis and he finds himself unemployed and falling behind on his house payments. As his frustration turns into despair Donald discovers a seemingly sympathetic voice coming from his radio named Glenn Beck.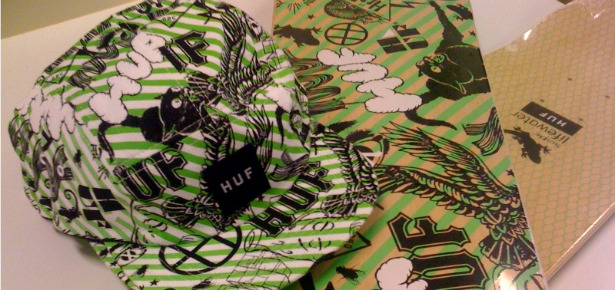 SoBe, the lizard logoed brand of tea, fruit juice, energy and improved water beverages, ran a campaign this summer in LA called the SoBe Squamata Summer Series. The SoBe Squamata truck rolled around Southern California passing out samples and promoting fashion collaborations from artists like Eric Elms, Dr. Romanelli and Craig Redman. Los Angelenos were treated to events that combined art, entertainment, music and fashion.
Now that SoBe Squamata Summer Series has wrapped up its efforts, we're giving away some custom SoBe gear designed by local artists. The custom hat and skateboard deck that were giving away were distributed to fans throughout the LA area. If you missed out on your chance to score some SoBe gear from the Squamata truck, fear not. We're giving away two prize packs that include a hat and a custom skate deck. Here's what you need to do enter this giveaway:
Follow us on Twitter (@MANjrcom)
Leave us a comment telling us why you deserve to win
Winners will be chosen at random
Giveaway ends next Tuesday, October 12th

Lindsay Albanese knows a thing or two about fashion. Lindsay has been a celebrity stylist for six years. Her thoughts on fashion have been featured in print outlets like US Weekly and Life and Style Magazine and on TV shows like Hair Battle Spectacular and Access Hollywood. She's given style pointers to Audrina Patridge, Paula Abdul, Lara Flynn Boyle and Wilmer Valderama. Lindsay has also had some high profile styling jobs for shows like Entertainment Tonight, The Today Show, The Academy Awards, Golden Globes and The Grammy's. We talked with Lindsay to get her thoughts on guy's fashion, fall trends and essential wardrobe items that every dude should have.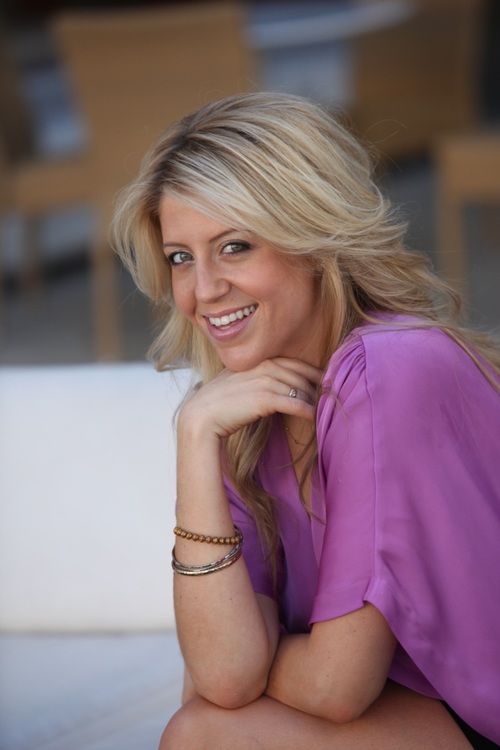 What are the biggest trends you see for men this fall?
I'm seeing a lot of military inspired clothing in stores, also a lot of brown, gray, and plaid.
If a dude can only afford one big ticket item, what should it be?
It's actually one of these two, or both: A great pair of black dress shoes and a nice fitting black suit. A few times a year, most men have to wear a suit so it's a must to have one in your closet. If you invest in a good one, you won't have to buy a new one for many years.
What's one essential wardrobe item that every guy should have on hand?
A dark pair of jeans. They're a little more polished than your everyday jeans. You can also dress them up (as opposed to wearing black pants) with a nice button-down shirt.
Entering the fall fashion season, who do you see leading the charge as a true men's style icon?
To me, David Beckham, Robert Downey Jr, and Justin Timberlake, always look sharp and put together without looking like they're trying too hard.
What do you think girls prefer more, boxers, briefs or those boxer-brief things?
Personally, I'm into the boxer briefs, because they are a balance of sexy and masculine whether a guy has even thought of that or not. I feel like boxers seem like your wearing shorts under your pants, and the tightie whitie thing is just not for me.
Most guys don't like to shop at a bunch of different stores. Is there a one-stop shop that's a good place to get everything we need?
Depending on where you live, Bloomingdale's always has a huge variety of everything. I'm also a huge fan of Urban Outfitters, Old Navy, H &M, and Express for more affordable items from basic to trendy.
What should a guy wear to a club/bar/night-on-the-down situation?
I'm all about dressing for who you are and what you're most comfortable in so I hate to say "wear this" or "wear that" because everyone is different. The general rule for wanting to look "dressed" for a nice night out? No sandals or flip-flops, and whatever else your wearing should fit your body well.
What kind of clothes do girls really like to see on a guy?
Simplistic, relaxed looks. I like a pizza eating, not afraid to get dirt under their fingernails type of guy, so the less fuss the better. I think most real girls can appreciate a guy in a pair of jeans, a nice fitting clean t-shirt or button-down with the sleeves rolled up.
If a sneaker-loving guy needs to invest in an affordable pair of comfortable dress shoes, what brands/styles to you recommend?
I love Ted Baker! Also, Kenneth Cole and Banana Republic are good go-to's
What hats are totally out of style this fall?
Any hats that are printed. This excludes stripes or plaid which I adore and are always in style.

Hangovers are the worst. That nasty combo of headache, nausea and gut-pain can cost you precious hours of your life. While there are certainly preventative measures you can take to reduce the likelihood of a hangover (headache medication, food, lots of water before bed, etc.), inevitably you're going to get stuck with a dirty hangover that you need to crush before it kills your day. Here are 11 awesome hangover cures that you can turn to when you need to ease the pain.
11. Ginger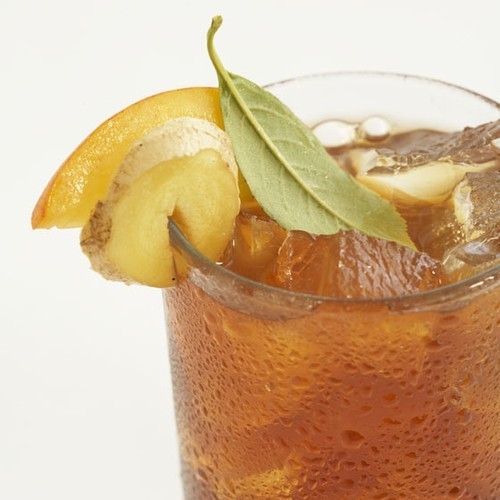 Ginger is an all-purpose digestive aid. You can eat it with sushi, drink some ginger tea or mix ginger juice with water for a nausea-reducing elixir that'll balance your gastric fluids and calm your system. This powerful antioxidant and anticoagulant can work wonders, but don't consume fresh ginger on an empty stomach. Mix it up with something else.
10. Honey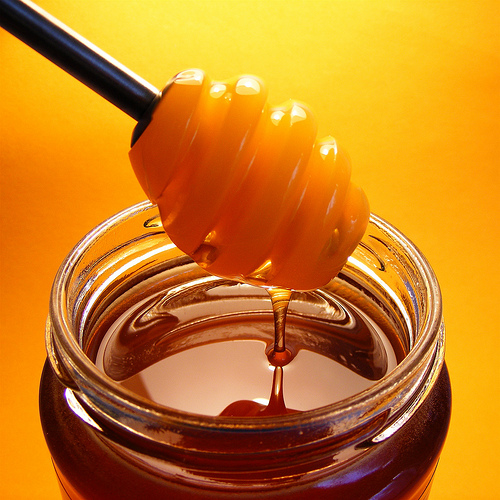 Honey is a great antioxidant that's loaded with fructose and glucose. In Poland, people mix honey in with pickle juice for a hydrating, salty hangover-recovery treat. If the idea of honey pickle juice sounds foul to you, just take a couple table spoons of the magic bee sauce and enjoy the fresh coat of healing goodness.
9. Prickly Pear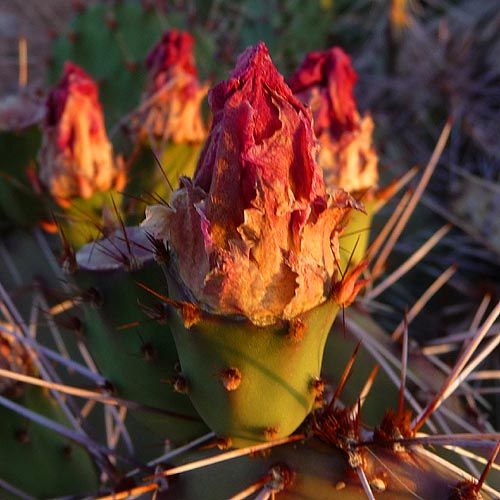 For desert drunks, the prickly pear is a solid morning option that'll help take the edge off the hurt. The extract from the prickly pear cactus can help reduce nausea, loss of appetite and dry mouth. You can find prickly pear extract in a bunch of different dietary supplements.
8. Eggs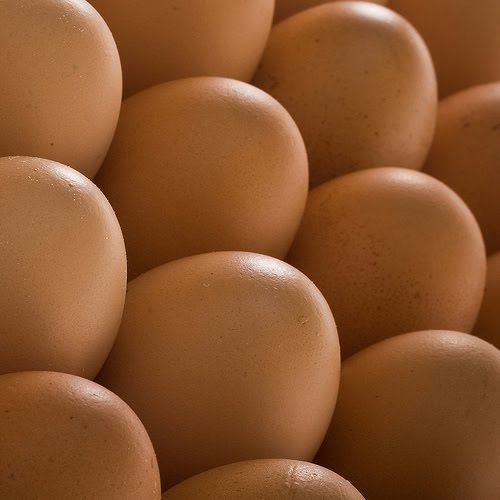 Yep, eggs. Eggs have cysteine in 'em. Cysteine is an awesome amino acid that breaks down acetaldehyde, a toxin that's a byproduct of the oxidation of ethanol. Acetaldehyde causes hangovers and eggs break down the acetaldehyde. So get over the fact that you don't want breakfast and scramble that hangover out of your system.
7. Coca Cola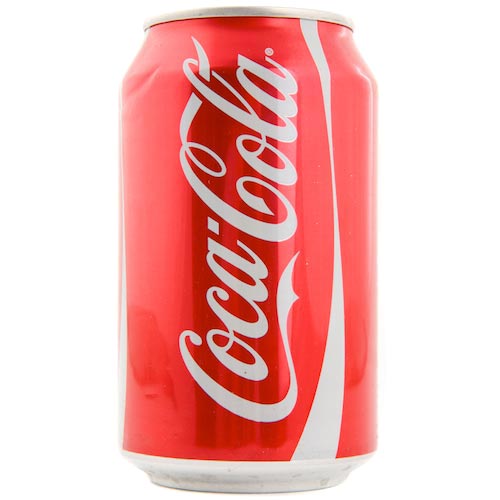 Oh the sweet, sweet nectar of Coca Cola can do wonders for a messed up belly. Some say that Coca Cola was originally invented as a hangover cure. I don't know about all that, but whether you've eaten a big meal or you need to turn down the volume down in your stomach, a cold Coke just feels good.
6. Greasy Diner Breakfast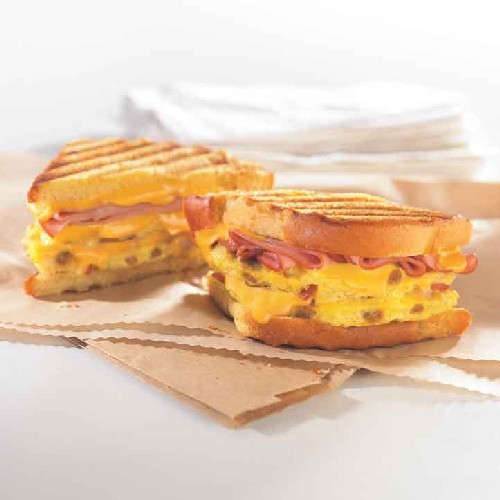 Whether you're pounding pancakes at IHOP, feasting on French toast at Norm's or plowing through Moons Over My Hammy at Denny's, greasy-ass diner food will help you booze-coated belly correct itself. Greasy food sticks to the stomach wall and help slow down the process of alcohol absorption. That's not to say that you won't feel like trash afterward, but it'll be a different kind of trash – a much more manageable form of discomfort. If you have the chance to close the night out with some greasy food, that's a solid hangover prevention method, but if you miss the prevention window, reach for some bacon in the morning.
5. Gatorade + Banana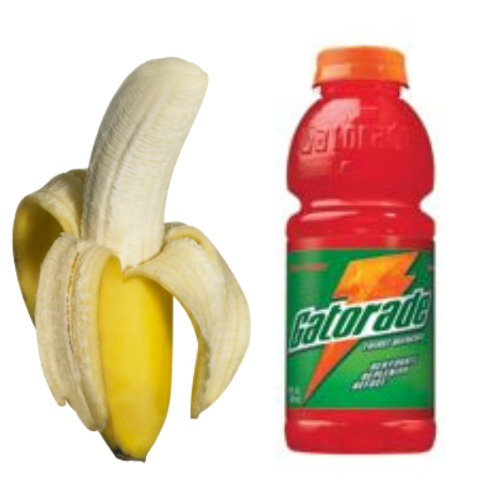 Electrolytes. You need 'em, man. When you're recovering from a night of drunken excess, you're bound to end up dehydrated. Drinking lots of water helps, yes, but a steady stream of electrolytes will hydrate you more quickly. Your hung-over body also needs an influx of Vitamin B and potassium. Drinking alcohol drains your levels of Vitamins B6 and B12. Bananas will calm your gut-hurt and expedite the metabolism of alcohol.
4. Bloody Mary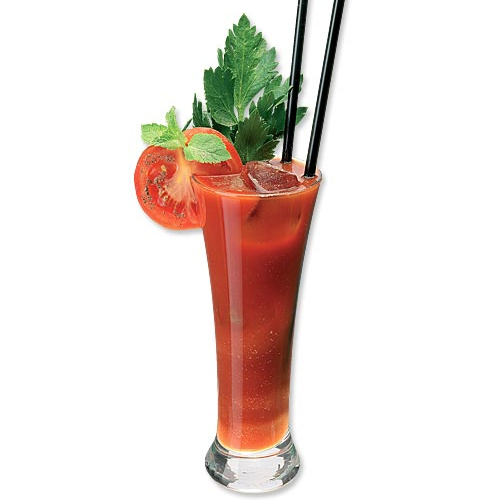 If you're head is pounding and your stomach is sloshed with whatever god-awful combo of drinks you consumed last night, drinking more sounds like the last thing you wanna do. But more booze can actually help you right the ship. A nice breakfast cocktail like a Bloody Mary can serve the dual purpose of a breakfast and hangover remedy. This is a great option if food consumption is totally out of the question, and the tomato juice will help you metabolize alcohol more quickly.
3. Pho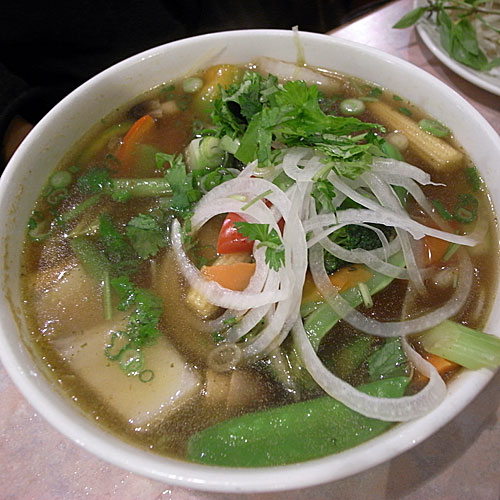 Vietnamese rice noodles with broth and beef (or tripe or chicken) will hydrate you and fill your gut with a nice layer of nutrition, exfoliation and toxin-fighting spices. Don't go too crazy with the hot sauce though. Under normal circumstances, unreasonable amounts of Sriracha in your Pho would be a great idea, but when you're dealing with a tender tummy, you gotta keep it mellow. Add some lime, basil, sweet Hoison sauce, cilantro, onions and bean sprouts, and go to town with a soup spoon and chopsticks in hand.
2. Pad Thai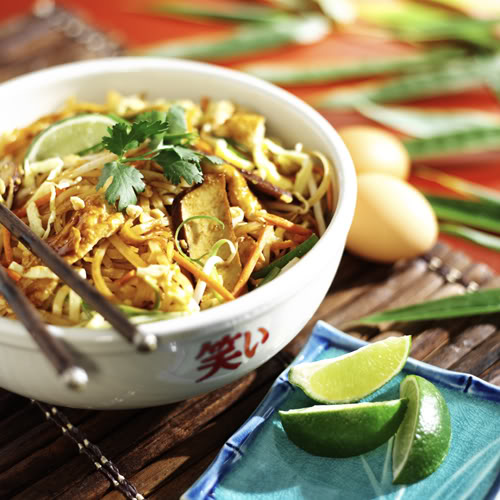 More rice noodle love here. Pad Thai will fill that void in your stomach with a tender helping of noodles, eggs, tamarind juice and some light protein like shrimp, chicken or tofu. I don't know the science behind it, but it works like a charm.
1. Matzo Ball Soup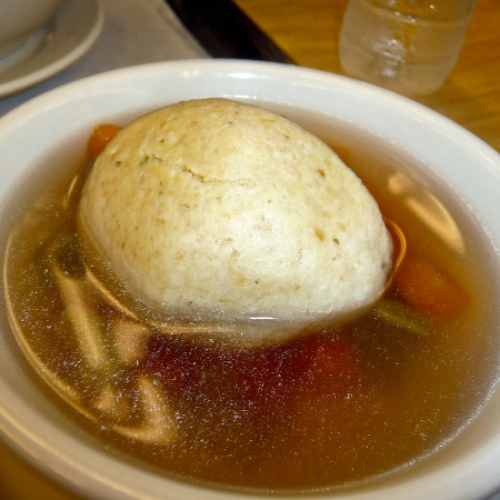 The medicinal healing powers of the matzo ball have been well documented throughout history. Known as Jewish penicillin, matzo ball soup can kill a hangover, eliminate pink eye and in some cases, even cure cancer. Embrace the power of the matzo. It's the most comfortable comfort food ever invented.

Honorable Mention List:
Borscht
Tom Yum Soup
Menudo
Haejangguk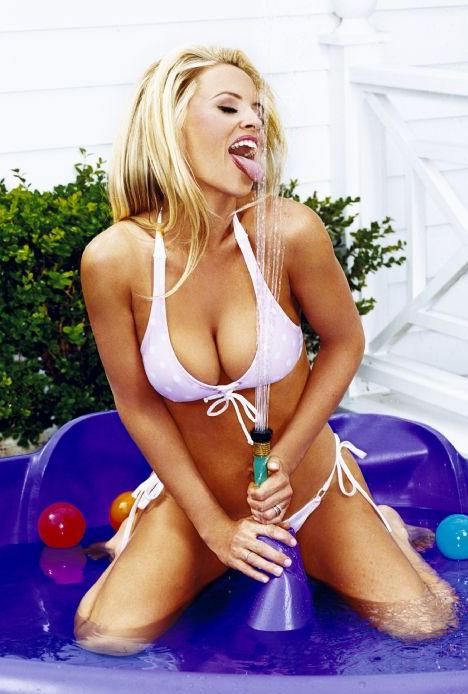 Jenny McCarthy's still got it (Barstool Sports)
20 new movies worth watching in October (Bro Bible)
Juri Waters is yummy (Frat Fury)
The 10 worst lines from Wall Street 2: Sequels Always Suck (Film Drunk)
7 annoying people you'll find at a rock concert (Guyism)
Shay Maria interview and pics (The Smoking Jacket)
10 awesomely misleading old school comic book ads (Maxim)
Louise Glover demands your attention (Mankind Unplugged)
5 Things Jersey Shore has taught us about hooking up (Leftos)
Wait, Katy Perry was a gospel singer? (CBS News)
The top 10 dirtiest cities in the world (Perez Solomon)
Jason Whitlock's NFL Truths (Fox Sports)
Bloody hilarious. Some kid in London busts out a genius routine of the English language in 24 accents:
Via: Boing Boing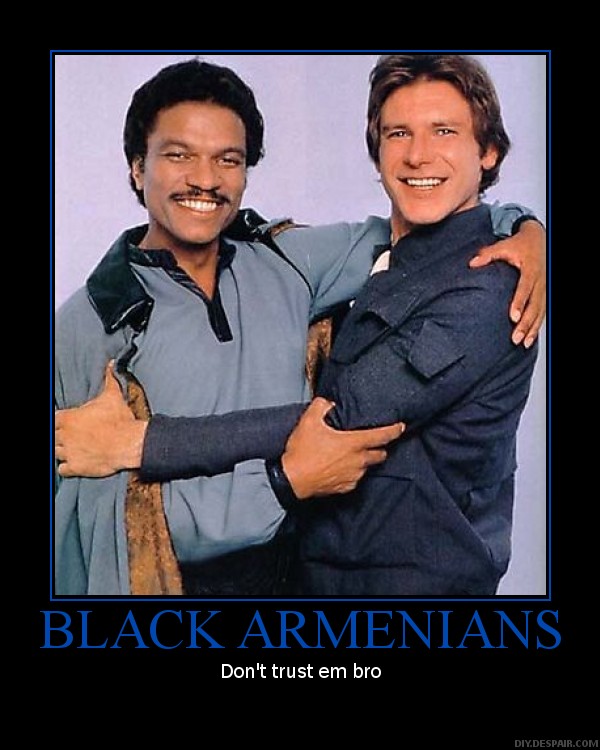 Via: Inspirmotional.com
The MANjr crew received a SANYO Pedal Juice unit to review, and the rechargeable 9V power source for offers some pretty convenient features for guitar players who need to power multiple effects pedals. The Pedal Juice is a rechargeable battery that can power different guitar pedals without the need of an outlet. This reduces the need for tons of 9V batteries, eliminates the ground sound you get from AC adapters, and it just saves space. The first thing you notice about the Pedal Juice unit is its size. It's compact size is comparable to the size of other pedals, but the unit is much lighter.
The Pedal Juice unit needs 3.5 hours to fully charge. The three-stage LED indicator (red, orange, green) gives you the ability to check the power status of the unit with a quick glance. Red indicates that the unit is less than 30 percent charged. Orange indicates that the unit is 30 to 60 percent charge, and the green light indicated a batter power charge of 60 percent and above. After a full charge, the Pedal Juice power supply can last up to 50 hours. You can recharge the unit hundreds of times. Pedal juice is also water and shock resistant.
Whether you want to power multiple guitar effects pedals, mobile recorders or multi-effect devices, Pedal Juice gives you clean sounding power with little hassle. If you want to hook up multiple pedals to the unit, extra wires will be required for daisy chaining everything together. Still you can't beat the convenience and portability that the Pedal Juice offers. If you need portable power without the annoying hum, Pedal Juice is worth the investment.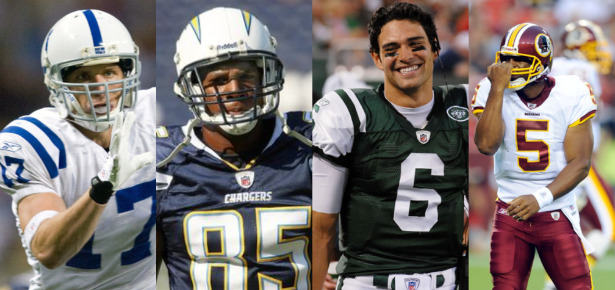 Last week, I was 100 percent 50/50. Eight correct calls and eight crappy calls. I'm 23-21-3 against the spread so far this season, but I'm still making weekly cash on those Steelers, baby! Let's see if we can stay above .500 after a Week 4 slate of games where the favorites all look mighty tempting.
At Tennessee -6.5 Denver
The Broncos haven't seen a defense as good as the Titans this year. The Jags, Colts and Seahawks are easy to shred. The Titans are giving up the fifth fewest yards in the air so far (178.3 yards a game) and they're the league's seventh-best defense in total yards allowed per game (294.7). Denver's been getting it done with Kyle Orton spreading the ball around. Knowshon is hurt and the Broncos can't run the ball. Their 67 rushing yards per game are good for 30th in the league. Vince Young played well last week. Take away that Pittsburgh debacle and he's actually having a pretty solid season. If Young can avoid boneheaded picks, the Titans win easy.
PICK: Titans -6.5
At Pittsburgh -1.5 Baltimore
So let's recap this 3-0 run by the Big Ben-less Steelers. They were dogs to start the season at home against the Falcons. They were dogs when they went to Tennessee in Week 2. They were only favored by 2.5 against the Bucs in Tampa Bay. Now they host the Ravens at home in what amounts to a pick'em. So pick'em. Don't expect Charlie Batch to throw three TDs (ever again). Just expect a bruising, low-scoring affair with a motivated home team edging out the purple visitors.
PICK: Steelers -1.5
Cincinnati -3 At Cleveland
Seneca Wallace or Jake Delhomme? It doesn't matter. Cincy's offense isn't firing on all cylinders, but the Browns only have one cylinder – Peyton Hillis. The Browns have kept it respectable. They've lost three games by tiny margins (three to the Bucs, two to the Chiefs and seven to the Ravens), but this team is going to lose the next four games (Cincy this week, Atlanta, at Pittsburgh, at New Orleans). The Bengals can beat this team by three.
PICK: Bengals -3
At Green Bay -14.5 Detroit
Damn, I hate these extra large spreads, but make no mistake, Green Bay's gonna play angry. After that sloppy-ass, mental-mistake-riddled mess on Monday, the Packers are going to settle down and get back to playing good football. Jahvid Best is dealing with a toe injury. He'll likely be a game time decision. If he's limited in any way, the Lions get blowed out.
PICK: Green Bay -14.5
At New Orleans -13.5 Carolina
The Jimmy Clausen Era didn't get off to a great start. Clausen's first half QB rating was 0.0. He went on to complete 16 or 33 passes for 188 yards. He threw a pick and lost a fumble. He also didn't get much help from the ground game. Gregg Williams is going to bring the pain against Clausen. Look for the Panthers to turn the ball over frequently to a team that can score at will. Big spread yes, but a favorable matchup as well.
PICK: Saints -13.5
At Atlanta -7 San Francisco
I want the 49ers to put it together, I really do. There's just something about Mike Singletary. You just want to see him succeed. He fired Offensive Coordinator Jimmy Raye after last week's putrid play calling, and VD likes the decision. Atlanta's good. They took advantage of Garrett Hartley's missed kick and finished off the Saints in the Superdome. Now they get to go home and host a team that still needs to find its identity. San Francisco will right the ship, but not this week.
PICK: Falcons -7
Seattle -1 At St. Louis
You know what? I'm picking the Rams. This division is wide open and Seattle has a pretty cushy schedule. They've won two games at home, but now they need to venture away from the comfy green foliage of the Pacific Northwest and go to Middle America to play a revived Rams team that's coming off a 30-16 upset over the Redskins. Look at the final scores of the first two games. Even when the Rams lose, they keep it close (13-17 loss against Arizona, 14-16 loss against Oakland). I kinda like this team. Bradford's a breath of fresh air, and even with a gimpy Stephen Jackson, I'm going grab the Rams in this pick'em. Darby can hang.
PICK: Rams +1
NY Jets -5.5 At Buffalo
Ryan Fitzpatrick was surprisingly effective against New England last week. Maybe the Bills knew what they were doing when they cut Trent Edwards. Last week, the Bills scored four times in their first five possessions and CJ Spiller provided a much needed spark on offense and on special teams. The Jets, meanwhile, are everyone's favorite team again. After Week 1, expectations were reset. The hype died down. Then came victories against the Pats and the Dolphins. During those wins, Mark Sanchez completed 36 out of 58 passes for 476 yards, six touchdowns and no interceptions. Sanchez wasn't sacked at all last week, and if continues to play like he has the past two games, the Jets will continue to frighten their division. Revis is out, but that's not enough to keep the Bills in this. The Jets will shut down the run, make plays with LT and through the air and finish 3-0 in their division after Week 4.
PICK: Jets -5.5
Indianapolis -7 At Jacksonville
Save Del Rio? Not against the Colts. Indy owns the Jags. The Colts have beaten the Jags five times in their last six matchups. Peyton's crushing it and he's getting everyone involved. Austin Collie, the best final round fantasy draft pick you've ever made, was limited in practice, but he's expected to play. With Garrard sucking it up big time and Maurice Jones-Drew unable to find the endzone in the first three games, it's not looking good for Del Rio's future in Jacksonville.
PICK: Colts -7
Houston -3 At Oakland
The Raiders want to kill your parlay. Like almost every week. Don't let them. The Texans are better, but I got a bad feeling about them going to that shit field in Oakland and laying an egg. I got no real reason. Just a feeling.
PICK: Oakland +3
At San Diego -8.5 Arizona
Who has two thumbs, drafted Antonio Gates pretty high and loves the fact that Vincent Jackson is in AJ Smith-induced roster purgatory? This guy! Gates, who's always a fantasy monster, has been even more of a beast this year. Through three games, the ballin' TE has 17 receptions for 242 yards and 4 touchdowns. Who needs a starting WR? Not you, San Diego. Sure you lost to Seattle and that has to hurt some, but this is a great game for a rebound. The Cardinals are not playing good football. Arizona gives up too many yards on the ground and they can't generate any yards in the air. Injuries don't help either. Alan Faneca is hurt. Steve Breaston and Early Doucet are hurt. Beanie Wells will play, but he isn't ready to fully take over either. Arizona has too many holes to win this game on the road or even cover the spread.
PICK: Chargers -8.5
At Philadelphia -6 Washington
Oh, the drama. McNabb is expecting cheers in Philly. That's like expecting real titties on Santa Monica Blvd. Not gonna happen, dude. McNabb has a chance to stick it to his old team and end the redemption tale of the season, but Vick will outplay him. Vick will face a much tougher defense than he has before, but I'll take Philly and their skill players over McNabb with an axe to grind and no running game to help him grind it out.
PICK: Eagles -6
At NY Giants -4 Chicago
This is the week I pick the Bears. Chicago is the only undefeated team in the NFC, but they could easily be 1-2. I'm not buying this team as the best the conference has to offer. No way. What I am buying is the end of Tom Coughlin. Dude got a stay of execution after that surprising, late-surge Super Bowl season, but his players are over it. Dude's too outdated. He's too rigid and too red-faced. And he looks like he has the flu, all the time. The Giants need answers. They need to rally behind their coach and win won for the Cough Drop. But they won't, and everyone will try to convince you that the Bears are really good. They aren't, but they'll win on Sunday night.
PICK: Bears +4
New England -1 At Miami
Damn this Pats team is frustrating. You think they're gonna cover the spread and then they let CJ Spiller run a kick back 95 yards for a score. What's up with this team? What's up with this whole division? I read an ESPN fantasy outlook for Chad Henne before last week's game and it said something like Chad doesn't have the arm or the receivers to throw down field, he's not gonna do jack but hand the ball off. Then the dude threw for 363 yards against the Jets. All I know for sure is that this game is going to be great to watch. The Pats can't seem to stop anyone, but they still have Tom Brady, Randy Moss and Wes Welker. Brandon Marshall should put up strong numbers. This is truly a coin-flip pick, but I'm leaning towards New England here.
PICK: Pats -1