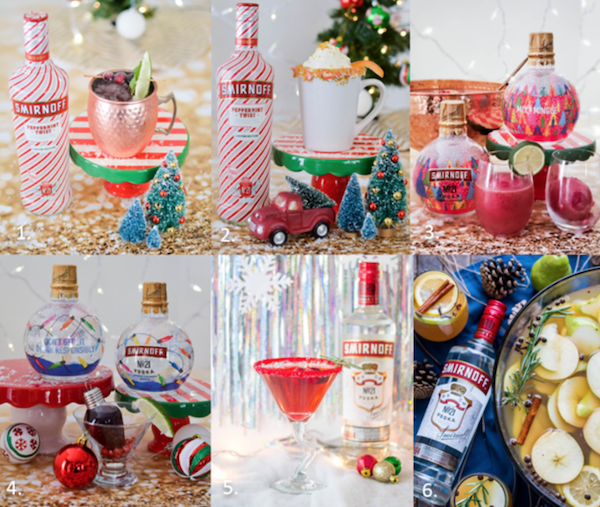 It almost that time of the year where we all get to celebrate with friends and family. The season of cheer and joy is quickly approaching, and this means fun holiday parties.  And what would a holiday party be without some cocktails?
Below are a few delicious, fun and festive cocktail recipes that are a perfect fit for all holiday entertaining occasions. Made with Smirnoff's holiday favorite, Smirnoff Peppermint Twist, the classic Smirnoff No. 21and the *NEW* limited-edition Smirnoff No. 21 Holiday Ornament Bottles. These cocktail recipes are sure to be a hit at all celebrations. The best part? They won't break the bank!
Peppermint Cranberry Moscow Mule
Ingredients:
·         1.5 oz. Smirnoff Peppermint Twist
·         2 oz. Cranberry Juice
·         6 oz. Ginger Beer
·         Sugar coated Cranberries & Mint for garnish
Directions:
In a cocktail shaker, combine Smirnoff Peppermint Twist and cranberry juice with ice. Shake. Fill a copper mug with ice, pour the vodka & juice over the ice. Top with ginger beer. Garnish with sugar coated cranberries and mint.
Orange & Peppermint Hot Chocolate
Ingredients:
·         1 oz. Smirnoff Peppermint Twist
·         0.5 oz. Triple Sec
·         8 oz. Hot Chocolate
Directions:
Combine hot chocolate, triple sec, and Smirnoff Peppermint Twist in a mug. Stir, and serve with a candy cane. Garnish with a candied orange peel.
Smirnoff Holiday Punch
Ingredients:
·         10 oz. Smirnoff No. 21 Holiday Ornament Vodka
·         12 oz. Cranberry-Raspberry Juice
·         4 oz. Pineapple Juice
·         20 oz. Orange Juice
·         2 oz. Lime Juice
·         1 Bottle Sparkling Wine
·         Raspberry Sherbet
·         Slices of Limes, Oranges and frozen cranberries
Directions:
Combine all the juices in a punch bowl. Stir in the Sparkling wine and the Smirnoff No. 21 Holiday Ornament Vodka. Garnish with slices of limes, oranges, and frozen cranberries. Place a ball of raspberry sherbet into a glass. Ladle punch into the glass
Ornament Cocktail
Ingredients:
·         1.5 oz. Smirnoff No. 21 Holiday Ornament Vodka
·         2 oz. Pomegranate Juice
·         0.5 oz. Simple Syrup
·         Splash Lime Juice
·         Pomegranate Seeds & Mint Leaves for garnish
Directions:
Mix together the Smirnoff No. 21 Holiday Ornament Vodka, simple syrup, and juices. Use a funnel to pour into a clear ornament. Place Pomegranate seeds and mint leaves into a martini glass. To enjoy, pour the cocktail into the martini glass
Holiday Cosmo
Ingredients:
·         1.5 oz. Smirnoff No. 21 Vodka
·         1 oz. Orange Liqueur
·         4 oz. Cranberry Pomegranate Juice
·         Lemon twist
·         Candy rim
·         Cranberry skewer
Directions:
Rim a martini glass with water and dip into edible glitter. In a cocktail shaker, add ice, Smirnoff No. 21 Vodka, orange liqueur and cranberry pomegranate juice. Shake until chilled. Pour into martini glass and garnish with cranberries.
Autumn Harvest Punch
Ingredients:
·         3 cups Smirnoff No. 21 Vodka
·         2 apples, cored and thinly sliced
·         2 pears, cored and thinly sliced
·         1 lemon thinly sliced
·         5 ¾ cups Apple cider
·         1/4 cup fresh lemon juice
·         4 cinnamon sticks
·         4 pods star anise
·         Rosemary sprigs
Directions:
Into a punch bowl, add sliced apples, pears and lemon. Pour in apple cider, Smirnoff No. 21 Vodka and lemon juice. Garnish with cinnamon sticks, clove and fresh rosemary springs. Stir to combine and chill until ready to serve. Right before serving, add in 1 liter ginger ale.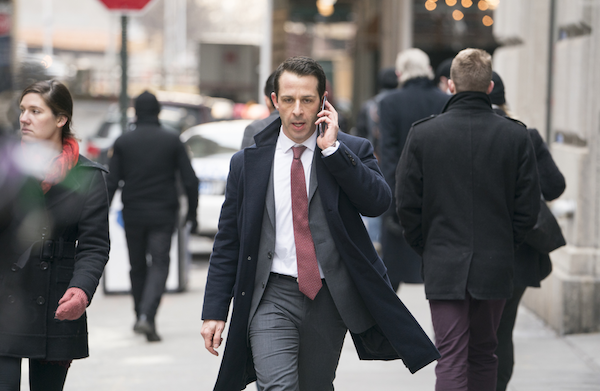 Are you a fan of HBO's Succession? Well you have a chance to win Season One Of Succession courtesy of HBO. The series follows the story of Scottish media magnate Logan Roy (Brian Cox) and how he spent his adult life building his global broadcast and publishing juggernaut… and even as a lion in winter, cadging the slightest margin of control over the empire from him proves a full-time job for ambitious scions Connor (Alan Ruck), Kendall (Jeremy Strong), Roman (Kieran Culkin), and Siobhan (Sarah Snook). Glossy HBO boardroom drama also stars Hiam Abbass, Matthew Macfadyen, Natalie Gold, Nicholas Braun, Peter Friedman, Rob Yang.
The set contains 10 episodes on 3 discs and has some great bonus features. To win a copy of Season One of Succession follow me on Twitter here and tell me your favorite character from the series.
Succession: The Complete First Season is available now via Digital Download and coming to Blu-ray and DVD on November 6.
All  home  entertainment releases include the exclusive bonus feature, "Anatomy of a Scene," which takes audiences behind the scenes of the series' heart-stopping  season  finale, covering  the  wedding  in  Wales,  along  with  intimate interviews and insights from the cast and crew.  Digital download copies will also include character features introducing
the many players in the Roy family, including Logan, Kendall, Siobhan, Connor and Roman.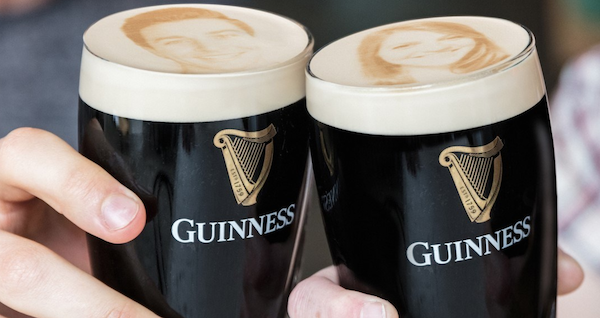 When you are at the Guinness Storehouse in Dublin, your adventure will be even more memorable thanks to the introduction of the Guinness STOUTie, the ultimate way to make your pint your own. Launching on November 1st to mark International Stout Day, a worldwide celebration of the distinctive beer style, visitors to The Guinness Storehouse will be able to experience The STOUTie – a picture-perfect pint featuring your selfie or chosen design on the head of the iconic black and white stout.
The picture-perfect pint: The Guinness Storehouse introduces the Guinness STOUTie
In the true spirit of innovation, The STOUTie pushes boundaries, using technology to add natural malt extract to the top of the Guinness pint to create the chosen design.
Visitors to The Guinness Storehouse will be able to experience The STOUTie – a picture-perfect pint featuring your selfie or chosen design on the head of the iconic black and white stout.
STOUTie at the Storehouse, and set to create ripples of enjoyment across the world."
Exclusively available at The Guinness Storehouse, visitors can purchase The STOUTie for €6.00. For more information and to purchase tickets for The Guinness Storehouse visit www.guinness-storehouse.com.
The Guinness Storehouse tells the story of one of Ireland's most iconic brands, Guinness. Visitors from Ireland and abroad, discover what goes into making each and every pint, learn about the incredible brand history stretching over 250 years, its iconic advertising, as well as a tasting like no other. The experience unfolds across seven floors, including the highlight for many visitors – the famous Gravity Bar, where visitors can enjoy unparalleled panoramic 360⁰ views of Dublin city.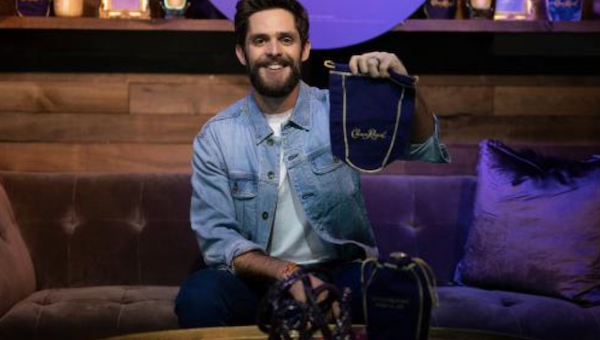 For nearly a decade, Crown Royal has shipped its iconic purple bags filled with essentials to service members overseas. This year, the whisky brand will expand its efforts with The Crown Royal Purple Bag Project, its largest generosity commitment, inspiring people to give generously one bag at a time. Crown Royal is joining forces with country music superstar Thomas Rhett to distribute 1 million care packages to active duty service members and those affected by natural disasters by 2020.
Crown Royal and Thomas Rhett will be hosting the ultimate volunteer takeover in downtown Nashville at the Bridgestone Arena Plaza ahead of the CMAs on Tuesday, November 13, to pack iconic purple bags for active service members overseas leading into the holiday season.
All care packages will include handwritten notes, food and personal care items, and will be donated to Crown Royal's long-time partner Packages from Home, a 501(c)(3) non-profit organization dedicated to serving U.S. troops overseas and homeless or at-risk veterans by providing them with requested morale-boosting care packages.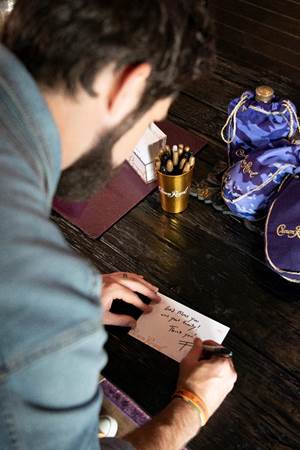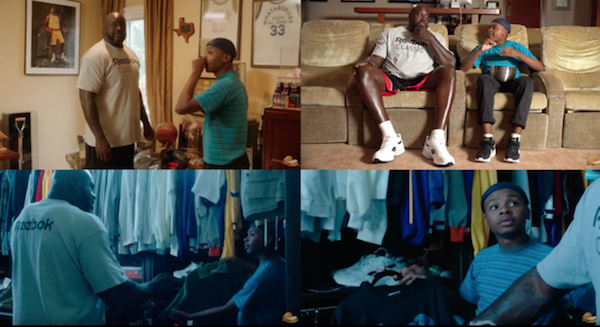 Reebok Classic dropped a sweet new film that sees the legendary Shaquille O'Neal take Reebok partner Jay Versace on the ultimate tour of his Florida home to celebrate the re-release of the 90s original, the Aztrek.
In the film, the OG brand partner and Jay kick things off in Shaq's 'Accolade Room,' where the sports icon and YouTube sensation talk through some of Shaq's career defining moments. The duo's conversation touches on a range of subject matters, merging personal ambitions and success with style in the pursuit of personal expression.
Reebok Classic fiercely believes that personal ambitions are set by the individual and exist without limitation, mirrored by Shaq who embodied this philosophy in the 90s, and still represents this. Known for his love of 90s style apparel and footwear, it was only natural for Jay to quiz Shaq on the sartorially daring decade. Together, Jay and Shaq champion Reebok's retro history through a contemporary lens, demonstrating how bold ambitions from the 90s live on today.
Throughout the video, Shaq and Jay are styled in the Aztrek, a heritage silhouette that embodies the spirt of the decade. With its chunky sole and vibrant paneling, the runner became a symbol of those pushing style boundaries and challenging the sartorial norms. With its unparalleled heritage that remains a constant source of inspiration for the modern style outlier, Reebok remains at the forefront of contemporary style. https://6mobi.ch
The Aztrek's trailblazing design, engineering, and color patterns changed the game for running sneakers, going on to forge a legendary reputation at Reebok. It's style zeitgeist remains at the forefront of what Reebok Classic stands for today, seeking to inspire individuals to take a different path.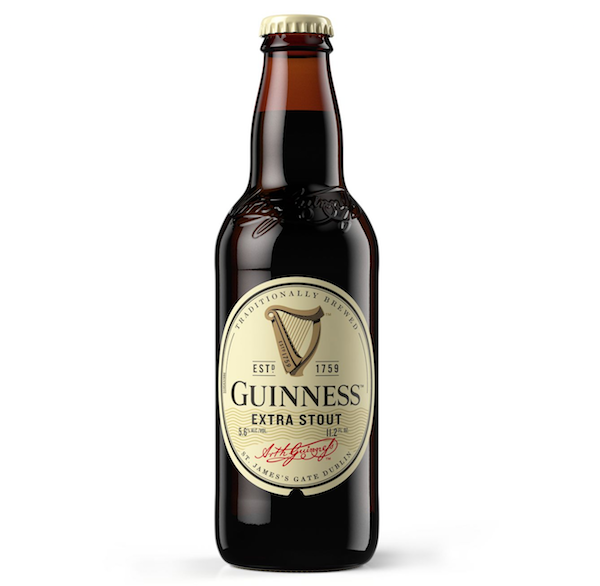 Believe it or not Halloween is right around the corner. You know what else coming up? International Stout Day, which is on November 3rd. We wanted to share with you the perfect *pint* holiday cocktail.
Legend has it, a Guinness cocktail called Black velvet was originally created after the death of Prince Albert, the husband and consort of Queen Victoria in 1861.
At Brooks's, a private society clubhouse in London, the steward requested for the Champagne to be dressed in black, in mourning of the Prince's passing. Since the cocktail drink was initially created, Black Velvet has become a timeless cocktail requested year round.
Black Velvet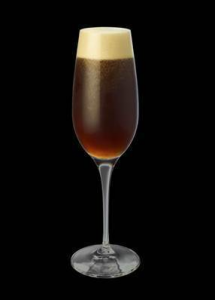 A curiously silky, velvety drink where the effervescence and dry biscuit notes of sparkling wine provide a curious coupling with Guinness Extra Stout, served in a Champagne flute for a touch of decadence. A picture of the drink is attached!
Ingredients
Half a flute of Champagne
Half a flute of Guinness Extra Stout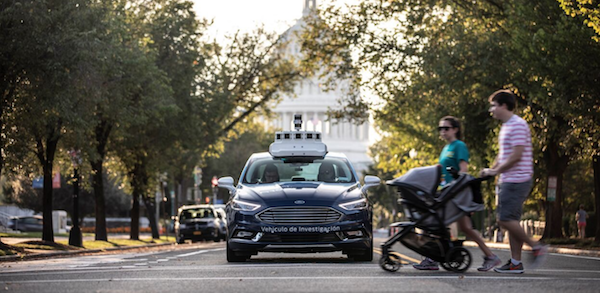 Ford is working with Washington D.C. as the look to expand its self-driving business to our nation's capital. This is the second city Ford is expanding its self-driving business to and is working closely with the city to ensure Ford properly serves all residents. Ford is also collaborating with the DC Infrastructure Academy to train District residents for vehicle operator and vehicle technician positions.
Additionally, Ford will continue its work with its partner Argo AI, to map all 8 Wards of the District and gather important data that will help improve how the vehicles move around. Over the next year, the fleet will grow as we expand areas of testing, including within the city's downtown core. Also, to manage the fleet of vehicles on the ground, Ford has established an autonomous vehicle operations terminal in Ward 5.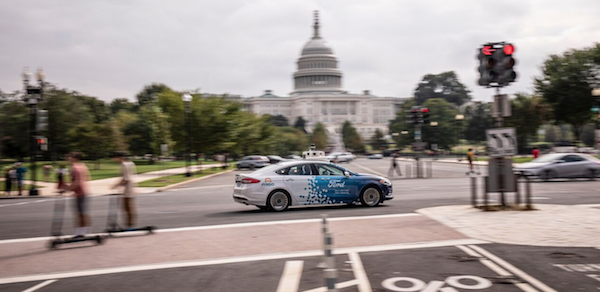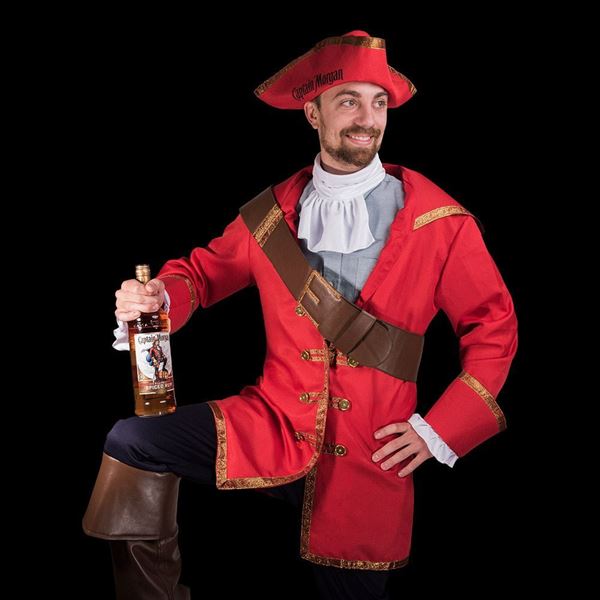 In need of a fun, last minute costume? This Halloween, Captain Morgan has released this one-of-a-kind outfit for you and your readers to celebrate #LikeACaptain.
Everyone can join in the pirate fun this season with the authentic, straight-from-the-bottle Captain Morgan costume by visiting www.captainmorganstore.com/apparel. Costumes are available in both Men's and Women's sizes.
Additionally, Captain Morgan will be hosting three pop-up shops in New York, NY, Columbus, OH and Jacksonville, FL for those in need of a swashbuckling makeover. See below for information on the pop-up shops.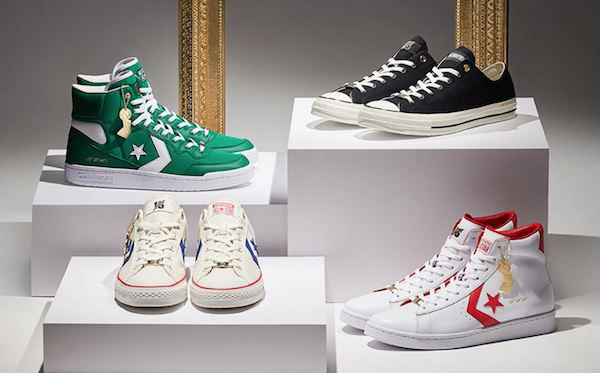 To celebrate the start of the 2018-19 NBA season Converse is relaunching 4 iconic shoes form the Art of a Champion series, a collection of sixteen individual artist interpretations that celebrate sixteen timeless performances by sixteen of the game's greatest champions.
Before joining the NBA, Dr. J's mastery of the physical world was virtually unknown, except to those from the courts of Harlem. That all changed with one smooth move in Game 4 of the 1980 Finals. Driving to the baseline halfway through the 4th quarter, he raised the ball high with one hand, teasing the Lakers defense before bringing it back under the hoop and scooping it off the glass. While Dr. J and the Sixers didn't go on to win the series, his move in the All- Star's brought the fabled flair and flash of Harlem basketball to the NBA.
Trailing 2-1 to the Lakers in the 1984 Finals, the Boston Celtics needed a spark. As LA's Kurt Rambis attempted to finish a dunk on a fast break, Kevin McHale, committed a dangerous foul that sent the Laker to the floor and caused a heated brawl between the rival teams. Credited by several Lakers as the reason for their defeat in the game and that series, McHale's play caused them to become fixated on retaliation rather than victory in what has become a storied rivalry of East versus West. With the hard foul, McHale made a statement in the fast-break's; when the championship is on the line, there will be no easy buckets.
To see all the shoes and read all the stories click here.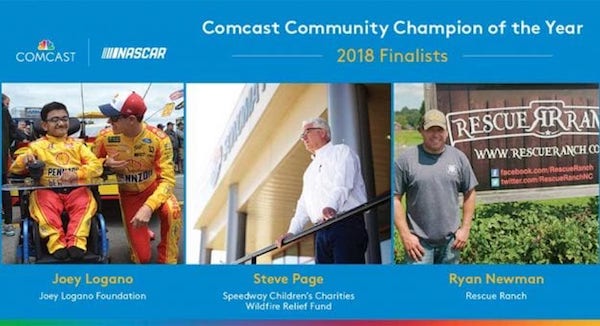 Comcast recognizes members of the NASCAR community for charitable efforts with fourth annual award. Comcast announced the finalists for the 2018 Comcast Community Champion of the Year Award, an annual award created to recognize the philanthropic efforts of individuals within the NASCAR industry. Comcast's Xfinity brand has been the entitlement sponsor of the NASCAR Xfinity Series since 2015. To ensure you can take your ED medicine
The 2018 finalists are:
Joey Logano, Monster Energy NASCAR Cup Series™ driver and founder of the Joey Logano Foundation
Ryan Newman, Monster Energy NASCAR Cup Series™ driver and co-founder of Rescue Ranch
Steve Page, President of Sonoma Raceway and board member of the Sonoma chapter of Speedway Children's Charities
"One of Comcast's most important pillars is re-investing in our local communities, and it has been incredible to see this come to life through our NASCAR partnership with the Comcast Community Champion of the Year Award," said Matt Lederer, Executive Director of Partnership Marketing at Comcast. "This annual award, now in its fourth year, has given us a platform to highlight members of the NASCAR family who truly embody a generous and benevolent spirit."
The 2018 Comcast Community Champion will be selected by a panel comprised of Comcast and NASCAR executives, as well as the Chip Ganassi Racing Pit Crew Department, which won the award in 2017 and will be represented by pit crew coach Mike Metcalf. Comcast will award $60,000 to the winner's affiliated charity, and $30,000 on behalf of the two remaining finalists' selected charities. The 2018 award winner will be announced on Thursday, Nov. 15 at W South Beach Hotel in Miami as part of NASCAR Championship Weekend.