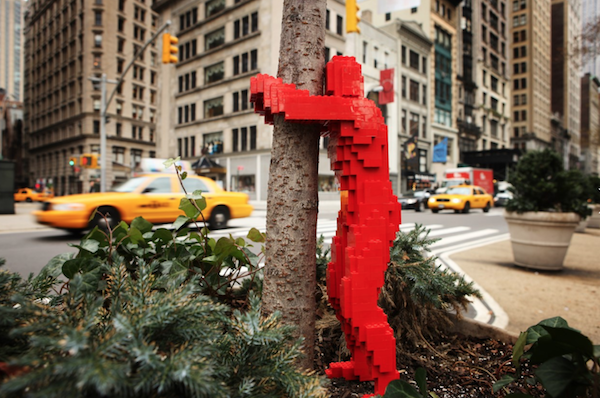 If you are on the LA area on the 21st of this month you might want to check out a art gallery like no other. The Art Revolution Foundation and artist Nathan Sawaya have teamed up to bring a mass art installation to the streets of Los Angeles on January 21 – National Hugging Day! The one-of-a-kind HUGMAN sculptures, made entirely of LEGO® bricks, will be placed around the city and will include designs from notable artists, influencers and designers, such as Tony Hawk, Justine Ezarik ("iJustine"), Alec Monopoly, Ashley Eckstein, Phil LaMarr, Adam Savage and many more to benefit art education programs.
Angelenos can take part in the scavenger hunt by using #HugmanAdventures on Twitter as they find the figures with their arms wrapped around common objects throughout the city. The HUGMAN figures will not only celebrate National Hugging Day, but stand in support of the Art Revolution Foundation's mission to strengthen art education in schools and supply students with the tools they need to succeed.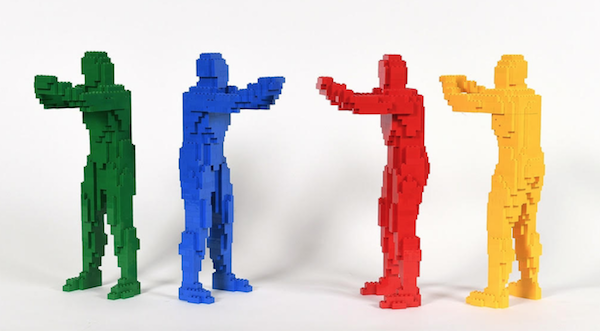 Following the one-day art installation, the sculptures will then be part of an online art auction to support the Art Revolution Foundation on www.CharityBuzz.com.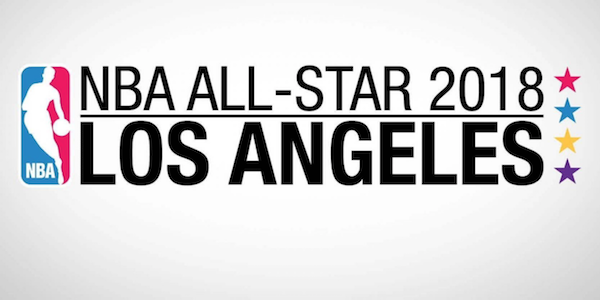 The NBA announced today that comedy superstar Kevin Hart, 11-time Grammy Award winner Pharrell Williams and N.E.R.D will headline the 2018 NBA All-Star Game entertainment on Sunday, Feb. 18 at Staples Center in Los Angeles.  The 67th annual game will air live at 8 p.m. ET on TNT and will be seen by fans in more than 200 countries and territories in more than 40 languages.
Prior to the game, Hart and special guests will take the All-Star stage for an exciting opening and an entertaining introduction of the All-Star teams.  Hart is about to embark on his worldwide IRRESPONSIBLE tour, with dates announced later this month.  He was most recently nominated for a 2017 Grammy Award for Best Comedy Album (What Now?).  Hart is also a four-time MVP and former coach of the NBA All-Star Celebrity Game.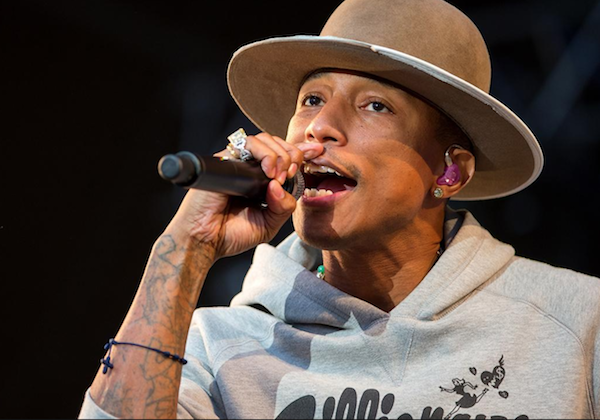 Williams, a multi-faceted singer, songwriter, producer and fashion designer, alongside N.E.R.D, which released its fifth studio album, No One Ever Really Dies, last month, will perform a medley of chart-topping hits at halftime of the NBA All-Star Game.  The record's first single, "Lemon" featuring Rihanna, debuted on Billboard's Hot 100 in November, marking Williams' 19th song on the chart.  Williams was also nominated for his second Academy Award® and first Golden Globe in 2017 for his work co-producing the film Hidden Figures.
In addition, eight-time Grammy Award winner Fergie will sing the U.S. national anthem prior to tip-off.  The singer, songwriter and global superstar released her second full-length opus, Double Dutchess, along with her first visual album experience, Double Dutchess: Seeing Double, in September. She is currently hosting Fox's The Four: Battle for Stardom.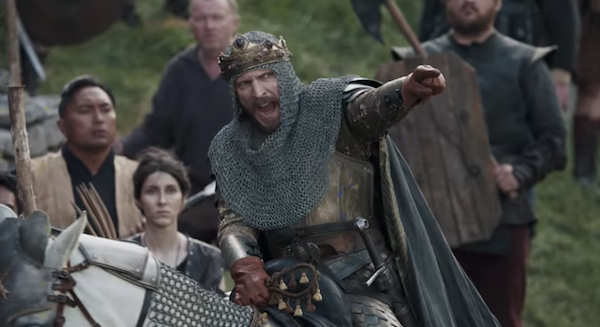 Sometimes we have a day where all the odds are against us. In those times we need a good pep talk. Bud Light announced its Dilly Dilly Super Bowl Trilogy with the release of "Wizard" late last year.  Well, the second installment is finally here! Have a look at Bud Light's set up for its Super Bowl TV ad titled "Ye Old Pep Talk".
The spot starts with the King leading his crew into battle in pursuit of more Bud Lights for the realm.
"Ye Old Pep Talk" will officially air during both the AFC and NFC championship games this coming Sunday, January 21st. You can get watch now here at MANJr.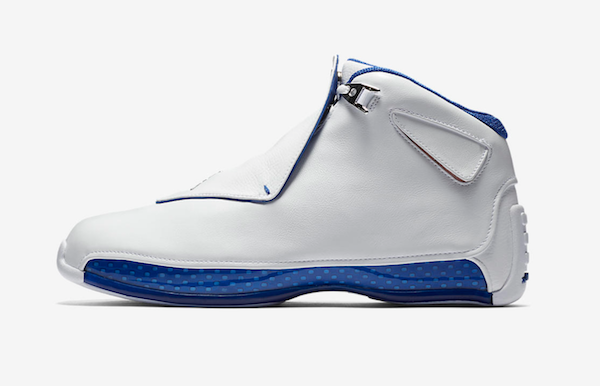 There are OG classics and then there are OG classics! On January 22nd you can pick up the last show that Michael Jordan played in.
On April 16, 2003, MJ took his final bow. And wearing Air Jordan XVIIIs, he went out in style. Like several models before it, the shoe took Italian design and sports cars as its muses. It had royalty at its core, with exquisite craftsmanship and tasteful colorways. This super-clean pairing of white and Sport Royal was one of them.
This is definitely a classic! Are you picking a pair up on Monday?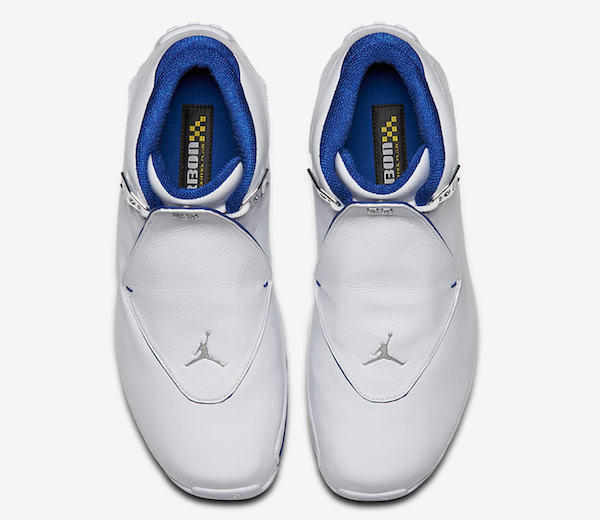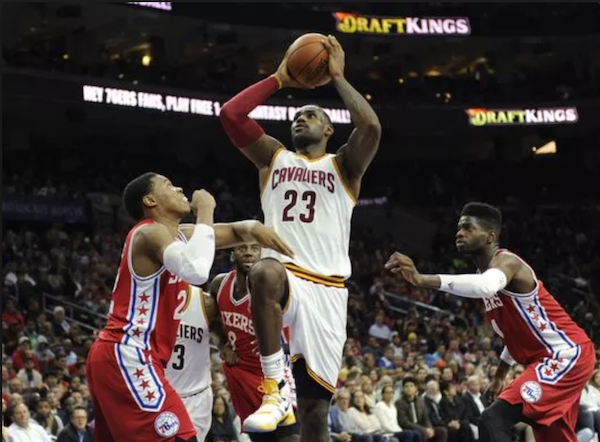 If you have Verizon and love the NBA you are in for a treat. Verizon and the NBA recently announced an innovative, multi-year partnership that will deliver one of the most comprehensive video streaming offerings of NBA content – from live out-of-market games via NBA League Pass to highlights, fantasy basketball, original programming and more – on Yahoo Sports, Yahoo Fantasy and across Verizon's family of media brands.
As part of the partnership, beginning with NBA All-Star 2018 in Los Angeles, the NBA and Verizon will unveil a series of innovative collaborations leveraging Verizon's leading 5G network and technology designed to deliver premium NBA content and unique fan experiences.
In addition, the NBA and Verizon will work together on enhanced global Yahoo Fantasy experiences, including a new, simplified Official NBA Fantasy format, flexible entry for fans to start their fantasy season at any time, and customized fantasy highlight packages.
Partnership highlights include:
·         Access to purchase NBA League Pass in the U.S. – the league's out-of-market live game service co-managed by the NBA and Turner Sports – on Yahoo Sports and other Verizon media platforms
·         New daily show highlighting NBA action, storylines and commentary available exclusively on Yahoo Sports and across Verizon's media platforms
·         Development of augmented reality and other new forms of content leveraging Verizon's leading network technology in partnership with the NBA
·         Original sports and lifestyle programming utilizing the league's vast archive of NBA footage across Yahoo Sports and Verizon's media platforms
·         Verizon's "It's on Us" program, which now makes up to eight NBA League Pass games available to registered users, at no cost to the consumer, to preview the League Pass subscription offering.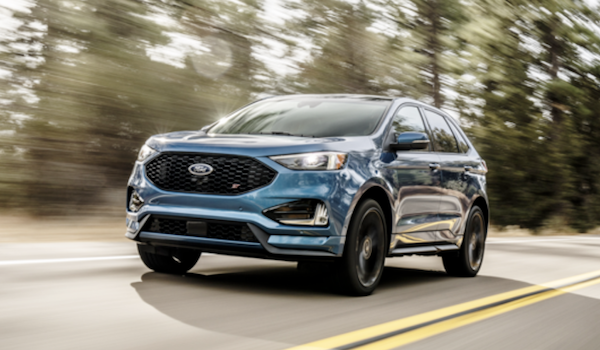 If you are looking to purchase and SUV this year you might want to check out what Ford has to offer. Following Ford's best-ever U.S. SUV sales in 2017, Ford further steps up the game by introducing first performance-enhanced ST to its SUV lineup with the all-new Edge ST.
The Edge ST features superior handling and braking, ST-tuned sport suspension, Sport Mode, new quick-shifting 8-speed transmission, standard all-wheel-drive, and the most powerful V6 engine in its class.
The all new Edge SUV lineup is Ford's smartest ever, offering more standard driver-assist technology than any other midsize SUV and introducing to the segment new available technologies such as Post-Collision Braking, Evasive Steering Assist and Adaptive Cruise Control with Stop-and-Go and Lane Centering.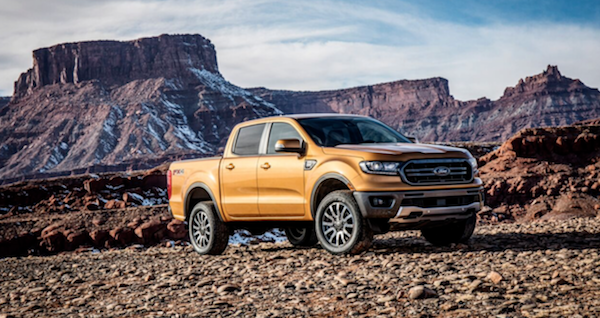 Ford is bringing it's A game right out of the gate this year! One of the latest news to surface is the Ford Ranger. The Ranger is built Ford Tough as Ford answers the call from truck customers looking for an affordable, rugged, and maneuverable midsize pickup that's Built Ford Tough; torture-tested alongside Ford F-150 trucks, Ranger quality starts with a rugged high-strength steel frame backbone, proven Ford-built 2.3-liter EcoBoost engine and class-exclusive 10-speed automatic transmission.
Ready for adventure with innovative technology: New features make driving easier and more fun, both on- and off-road; available FX4 Off-Road Package adds protective skid plates, upgraded tires, off-road-tuned shocks and suspension, while Terrain Management System and Trail Control help navigate challenging conditions; a suite of innovative technologies includes standard Automatic Emergency Braking to help avoid collisions.
Strong new choice for midsize truck fans: Ranger brings American truck lovers an all-new choice; production begins late this year at Ford's Michigan Assembly Plant as the U.S. industry sees continued growth in midsize pickups.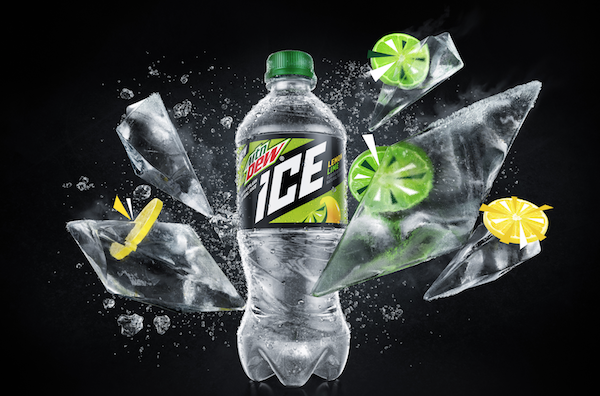 Anyone thirsty for something new? There are those that live life all out, but even those go-getters sometimes need a refreshing break from the daily grind. But visionaries don't rest – they thirst for a refreshing beverage that lightens their step and heightens their taste buds with a thirst-quenching burst of flavor. They desire a chill with a charge, a lightness that is bold and lemon-lime flavor so crisp it lights their fires and sharpens their swagger. So do-ers can refresh, recharge and get back to what they are doing.
Introducing new MTN DEW ICE. It's a clear, citrus-forward DEW made with a mouth-watering blend of lemon and lime flavors to excite your senses. Made with a splash of real juice, MTN DEW ICETM is charged with all of the right ingredients to keep you invigorated throughout your day.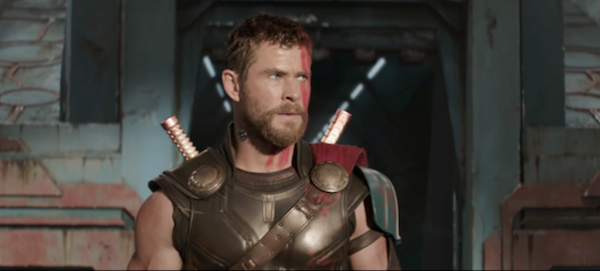 Marvel Studios' "Thor: Ragnarok," electrified both audiences and critics alike and now fans can enjoy the colorful cosmic adventure at home. Fans who bring home the Ultimate Cinematic Universe Edition (4K Ultra HD + Blu-ray + Digital) of "Thor: Ragnarok" will experience all the thunderous action and lightning-fast wit in stunning 4K Ultra HD with next-generation high dynamic range (HDR) visuals and Dolby Atmos immersive audio.
Exclusive, never-before-seen bonus features include deleted scenes; hilarious outtakes; an exclusive short: part three of the mockumentary "Team Thor," retitled "Team Darryl" and featuring an eccentric new roommate; the evolution of MCU's heroes culminating in "Avengers: Infinity War;" numerous making-of featurettes which explore the unique vision of director Taika Waititi; the story's unstoppable women; the effortlessly charismatic Korg; the tyrannical leader of Sakaar, the Grandmaster; and the film's comic-book origins;  audio commentary by Waititi; and more.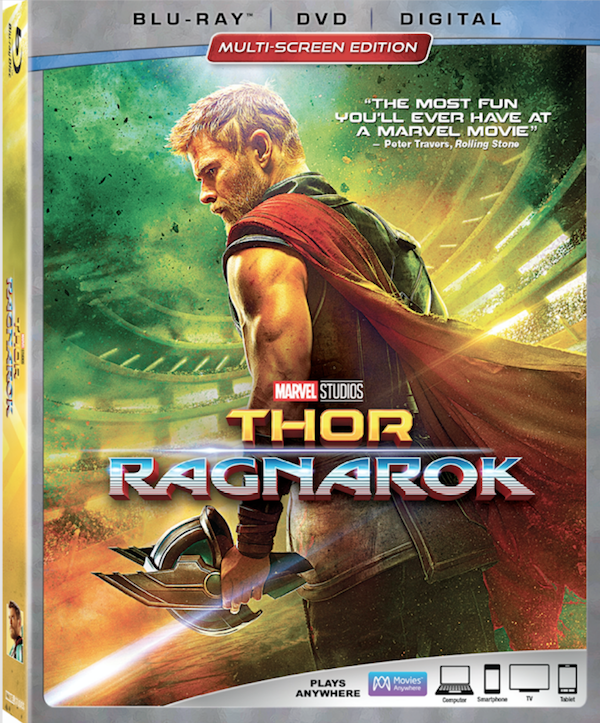 The action, humor, drama and spectacle, bursts into homes Digitally in HD and 4K Ultra HD™, and Movies Anywhere, on Feb. 20 and on 4K Ultra HD™, Blu-ray™, DVD and On-Demand on March 6th.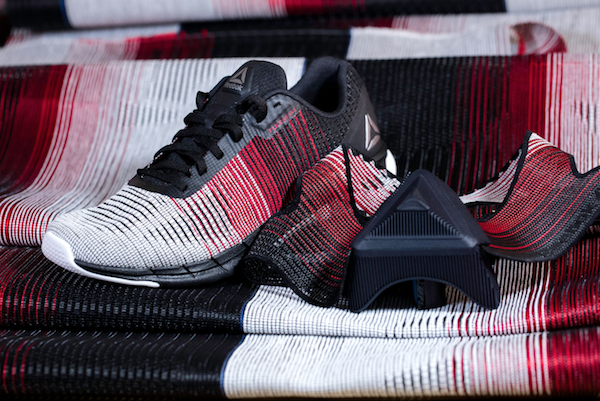 There is some exciting news coming out of Reebok today. They have partnered with some of the most creative and innovative minds in the world to create a custom collection of fitness prototypes showcasing the power of Flexweave; the brand's latest footwear innovation launching in Spring 2018.
In partnership with Joe Doucet x Partners (USA),  Modla (ENG) and Odd Matter (AN), the global fitness brand explored the potential of Flexweave. Flexweave boasts an open figure-8 construction that interlocks unlimited strands of fibers to create a single surface construction that is as strong as it is light. All designers worked with the version of the textile that will appear in the first-generation of Reebok Flexweave footwear, launching in 2018, made from chenille yarn.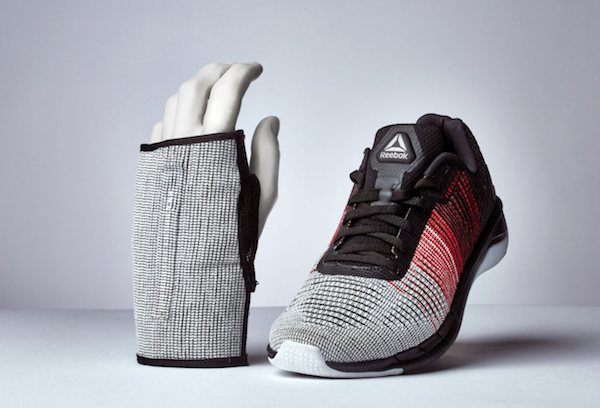 Each designer was briefed to explore Flexweave's limitless potential to create a unique product linking form and function, creating an aesthetic product utilizing the benefits of Flexweave whilst serving a fitness purpose.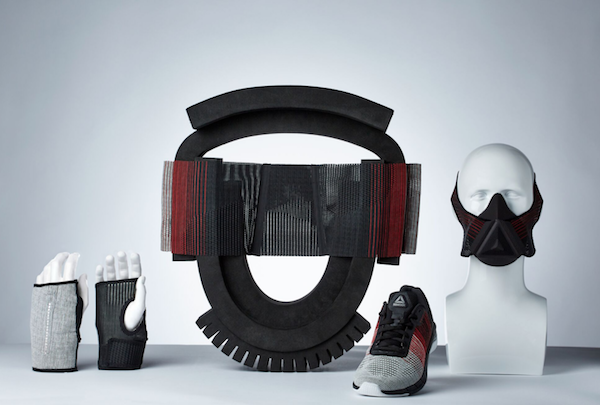 Reebok Flexweave prototype collection includes a pair of cutting-edge running gloves (Joe Doucet x Partners), a 3D printed altitude training mask(Modla) and a collection of light-weight, active sitting chairs (Odd Matter). Flexweave was developed by the Reebok Innovation Collective; a division championing the open-sourced pursuit of progression via innovation and partnerships that aims to push the boundaries of invention.
All prototypes can be viewed right now at reebok.com/en-US/campaigns/flexweave.