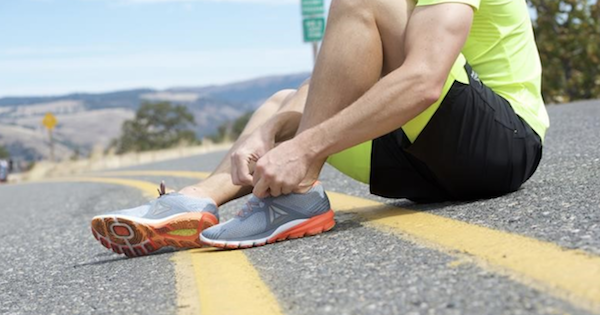 For the past 15 years or so I haven't given very much thought to the sneakers I buy. I'd use them infrequently and even then, it was just for running around with the kids. I'd buy them mostly based on price and never gave much thought to performance because I really didn't have to.
Recently, however, I stupidly decided to sign up for a marathon. Skipping right over any 5k or half marathon races I could have joined, I went from zero, to full marathon with a few clicks of a computer mouse. Now I needed to train. Now I needed to actually think about what I was wearing in preparation for it. The short 2-3 mile runs I'd been doing on sneakers bought at Costco 6 years ago were fine. But for this, I needed something better able to handle the task.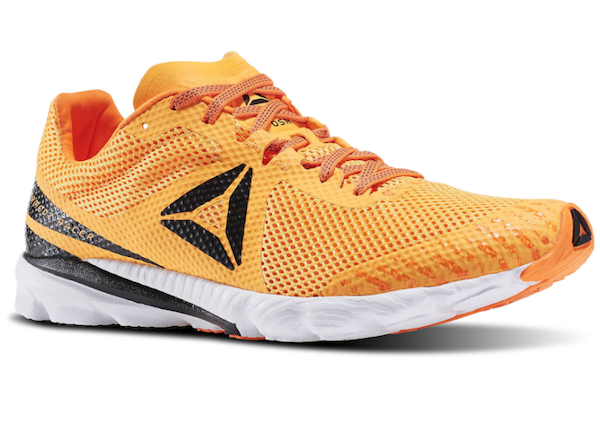 Enter the Reebok Harmony Racer. Right off the bat, I loved how lightweight they are. It's considerably less than what I had been running on and the fabric along the sides makes it super breathable. When I hold it up to the light, you can literally see light coming through from the other side of the sneaker. Once I started running in them, the breathability and weight were instantly noticeable and I loved it.
Beyond that, the grip was fantastic. They are super stable both on the roads and on trails. The cushioning at the heel not only decreased the jolts on my body, but I noticed an improvement in my gait. It felt more natural than it had and made my run seem easier.
On the downside, the sneaker is quite narrow. Admittedly, I do have wide feet, but this sneaker seems even more narrow than others of the same size. After a few miles this added a bit of discomfort to the outside of my feet and right at the inside of the arch where the wall meets the bottom. This could just be an issue for me, but if I had a choice, I'd get this in wide, or go a half size larger.
All in all, this shoe is really fantastically comfortable (for the short run if you have wide feet) and the construction of it is great. I doubt I'll be using this for my first marathon, but I'm glad to have them for shorter runs and for playing with the kids. Especially as things start heating up here in TX.
If you like what you read make sure you go to Reebok.com to pick up a pair of the Reebok Harmony Racer for yourself.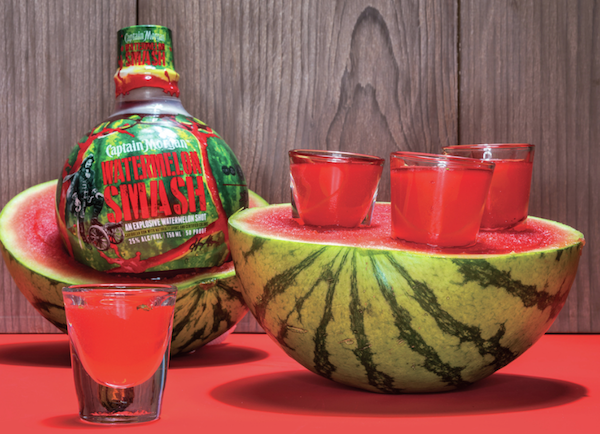 Some of you are buried under a bunch of snow right now, but trust me we got some summer vibes headed your way. Take a look at the latest Captain Morgan offering. It is called Watermelon Smash.
The explosively delicious, watermelon-flavored shot is arriving just in time for backyard cookouts and pool parties. Captain Morgan Watermelon Smash blends Caribbean rum with ripe, juicy watermelon flavor that's synonymous with summertime. Best enjoyed as a chilled shot, Watermelon Smash can also be served in a number of delicious cocktail recipe.
Not only does Watermelon Smash taste like a watermelon, it looks (and smells!) like one too. Similar to LocoNut, the Watermelon Smash packaging resembles a watermelon and produces the sweet aroma of ripe watermelon when you scratch the bottle. Watermelon Smash (50 proof, 25% ABV) has a suggested retail price of $15.99 for a 750 ml bottle.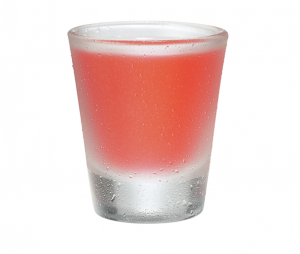 Chilled Watermelon Smash Shot
·         1.5 oz. Captain Morgan LocoNut
Pour 1.5 oz. of Watermelon Smash into a shaker with ice. Strain into a shot glass & serve.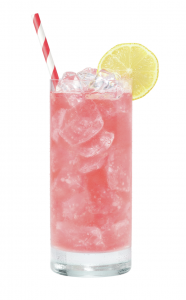 Watermelon Spritzer
·         1.5 oz. Captain Morgan Watermelon Smash
·         0.75 oz. club soda
·         0.75 oz. lemon-lime soda
Pour ingredients into a highball glass filled with ice and garnish with a lemon.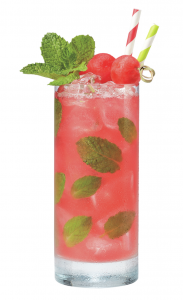 Watermelon Mojito
·         1.5 oz. Captain Morgan Watermelon Smash
·         0.5 oz. Captain Morgan White Rum
·         0.75 oz. lime juice
·         0.75 oz. Simple Syrup
·         Club soda
·         Mint leaves
Middle mint leaves, simple syrup, and lime juice in a highball glass. Add ice, top with club soda and garnish with watermelon and mint leaves.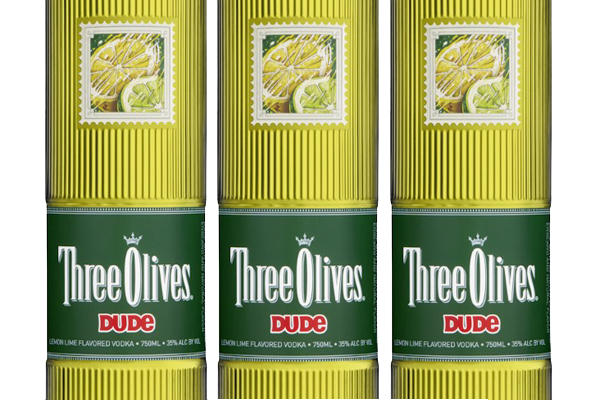 Today is a great to celebrate. Why you might ask. Well it is the Day of the Dude. To celebrate the Day of the Dude, Three Olives Vodka is re-releasing Three Olives Dude for a limited time.
Three Olives Dude is a wild fusion of imported vodka and the zingy taste of lemon and lime that tastes great on ice or mixed into a citrus cocktail.  It's only available on ReserveBar.com ($24) until March 10, so get it now before it's gone forever.
In the mood for a White Russian instead? Three Olives has you covered there too with an all-new take on the classic: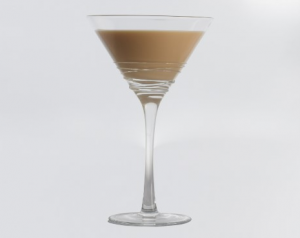 Three OIives Day of the Dude White Russian
1.5 oz Three Olives Naked Vodka
1.5 oz half and half
.75 oz coffee liqueur
.25 oz creme de cocoa
Hefty pinch of salt
Combine all ingredients in a shaker with ice.  Shake/strain into your martini glass, chill and enjoy.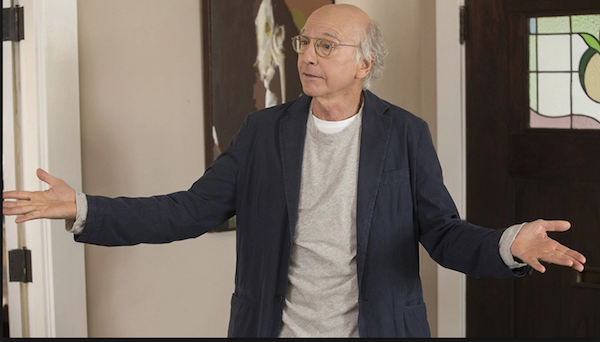 Who is a fan of Curb Your Enthusiasm? If you are you will have a chance to win the complete Ninth Season on DVD. After six long years, Curb Your Enthusiasm is finally back!  Find out what Larry, Jeff, Susie and the gang have been up to since Season 8, and catch up with the cast as they look back at memorable moments and hilarious deleted scenes when Curb Your Enthusiasm: The Complete Ninth Season is available DVD on March 6, 2018.
In this season we get follow Larry as he dreams of a big idea that elicits promising feedback from a number of prospective investors – until a string of missteps undermines the plan, at least temporarily. Series favorites also make their return to this Emmy- and Golden Globe-winning comedy, including Jeff Garlin, Cheryl Hines, Susie Essman, and JB Smoove.
To win a copy of Curb Your Enthusiasm: The Complete Ninth Season on DVD just tweet at me who is your favorite character on Curb Your Enthusiasm. Good luck. Thank to HBO Home Entertainment for supplying a copy for us to giveaway.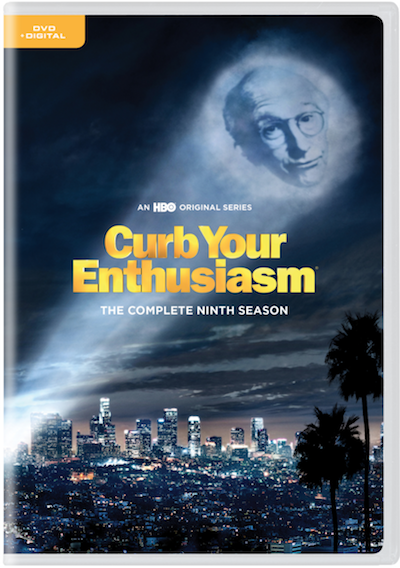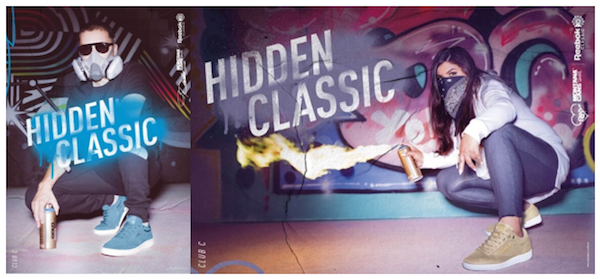 This month Reebok Classic launches the next iteration of its Always Classic Spring/Summer 2018 campaign by inviting renowned graffiti creatives Sany and Felipe Pantone to showcase what it means to be a classic with the Montana Cans Club C, Classic Leather and Workout sneakers.
A brand that fiercely believes in those who challenge expectations and push their creative boundaries, Reebok's new Always Classic campaign brings together the most disruptive and authentic style pioneers of this generation and unites them with Reebok Classic's iconic Franchise Four collective; the Freestyle Hi, Classic Leather, Club C and Workout Plus. Celebrating this season's Club C silhouette is Sany, the striking female leader in the male-dominated graffiti scene and Felipe Pantone, known for his contemporary kinetic and graffiti art.
Born in '85, the Club C was made to perform on the court but changed the game to serve up style for the streets. This iconic silhouette has transcended cultural and style boundaries to become an essential streetwear staple and its striking look and attitude has always been its most true when it's worn by people whose personal style makes a true mark on the world. Refusing to let go of the spray can and determined to bring girl power to the predominantly male graffiti scene, Sany has boldly tagged her place in the street art subculture and much like the Club C, she continues to serve up an expected statement on the streets. Felipe Pantone, with his boldly-colored geometric art installations, holds court at the intersection of street art and modern art and is a true representation of the Club C's bold aesthetic.

Reebok worked with Montana Cans, the renowned German manufacturer of one of the world's best spray paints, to bring a fresh look to the Club C as well as the Classic Leather and Workout Plus.  These classic silhouettes serve as the perfect canvases to the anonymity-prizing culture of graffiti art.  Each colorway is inspired by Montana Cans colors, with intricate details such as the color number that is featured on each can replicated on the insole of each shoe.
Cop the Reebok Classic Montana Cans collection from http://www.reebok.com/us/montana_cans where the Club C will retail for $80, the Workout will retail for $85, and the Classic Leather will retail at $85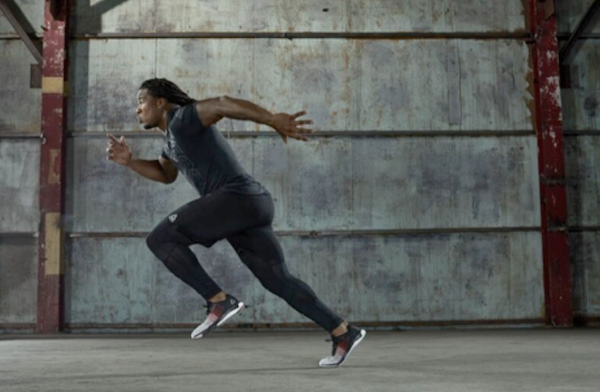 This month Reebok released Fast Flexweave, a dynamic running shoe built with Flexweave – a revolutionary technology that boasts the coveted balance of lightness, durability, fit and stability.
The Fast Flexweave shoe provides the ultimate combination of fit and performance, ideal for a wide variety of quick-burst workouts and speed drills. The figure-8 construction of the Flexweave material allows for 'zones' throughout the shoe that deliver a unique combination of front-of-the-foot flexibility, midfoot stabilization, and breathability – all with a seamless, street-ready look that doesn't sacrifice style.
"Innovation should never come at the sacrifice of performance or aesthetic, and with the Fast Flexweave, we're setting a new standard," says Scott Daley, General Manager at Reebok. "Flexweave is going to be a major part of the Reebok DNA moving forward, and represents a huge step forward in footwear technology."
Flexweave is the latest offering from the Reebok Innovation Collective – a dedicated unit within Reebok comprised of product experts and key brand collaborators focused on the pursuit of progression via innovation and partnerships. Through the Reebok Innovation Collective, Reebok continues to develop footwear and apparel of the next generation, highlighting unprecedented technical performance and expression.
Flexweave material will appear in performance and Reebok Classics products throughout 2018 and beyond, including the Reebok CrossFit Nano 8 and more.
The Reebok Fast Flexweave will be available in introductory colorways beginning March 1, 2018 for $100 on Reebok.com.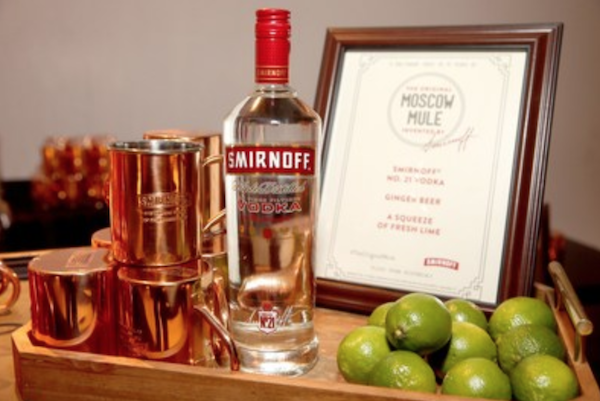 Lot of people of loving the Moscow Mule. Is it your favorite cocktail? If that's the case, we have some great news for you. Make the delicious drink on March 3, which is National Moscow Mule Day!
In Hollywood back in 1941, Smirnoff help to invent the Original Moscow Mule, and since the cocktail has been making a comeback in recent years, Smirnoff dubbed March 3 as National Moscow Mule Day. This year, we are celebrating the first anniversary of the holiday by raising a copper mug to the three people who invented this iconic, three ingredient cocktail on March 3rd.
While the Original Moscow Mule recipe is very simple (1.5 oz Smirnoff No. 21 Vodka, 4 oz of ginger beer and a lime wedge), it can be customized in a variety of ways. Below are some unique and delicious Moscow Mule recipes and photos to help you celebrate National Moscow Mule day the right way.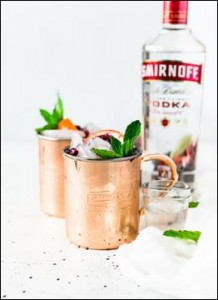 The Blood Orange Moscow Mule
·         1.5 oz Smirnoff No. 21
·         2 oz Blood Orange Juice
·         4 oz Ginger Beer
·         ½ oz Lime Juice
·         1 tsp Pomegranate Arils
·         2 Mint Leaves
In a copper mug, add the mint leaves, lime juice and vodka. Add ice, then pour over the blood orange juice and ginger beer. Stir gently and garnish with sliced blood orange, mint leaves, and pomegranate arils.
The Pineapple Cilantro Moscow Mule Punch (Serves 9-12)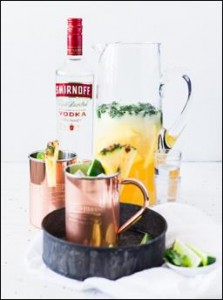 ·         2 cups Smirnoff No. 21
·         3 cups Pineapple Juice
·         4 cups Ginger Beer
·         3 cups Chopped Pineapple
·         1 cup Chopped Cilantro
·         1 Lime
In a pitcher add the chopped pineapple and cilantro. Cut the lime in the half and squeeze it into the pitcher, then drop the lime remains into the pitcher. Slowly stir in the pineapple juice, followed by the ginger beer and vodka. Pour over copper mugs filled with ice and enjoy!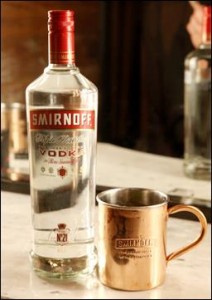 The Original Moscow Mule
·         1.5 oz Smirnoff No. 21
·         4 oz Ginger Beer
·         Squeeze of Lime
Combine Smirnoff No. 21 & ginger beer over ice in a copper mug. Add a squeeze of lime and enjoy!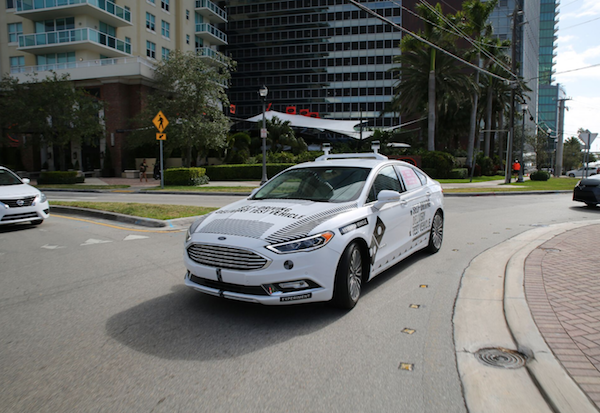 The future of automobiles could be found in Miami. In partnership with Miami-Dade County, Ford recently announced the launch of its first self-driving vehicle business in Miami and Miami Beach.
Ford will take various steps to prove out its self-driving business model for moving both people and goods, including:
Working with partners Postmates and Domino's, Ford will test and research the customer experience with autonomous delivery, looking at how customers will interact with a self-driving car to get their food or groceries, how far they are willing to walk and most importantly what they will enjoy about the experience.
In parallel, Ford will also continue to develop the autonomous technology powering its vehicles by expanding testing in partnership with Argo AI – who already has vehicles on the road mapping Miami streets and learning about the unique driving habits of residents;
The establishment of Ford's first autonomous vehicle operations terminal close to downtown Miami, which will house fleet vehicles for developing Ford's vehicle management processes.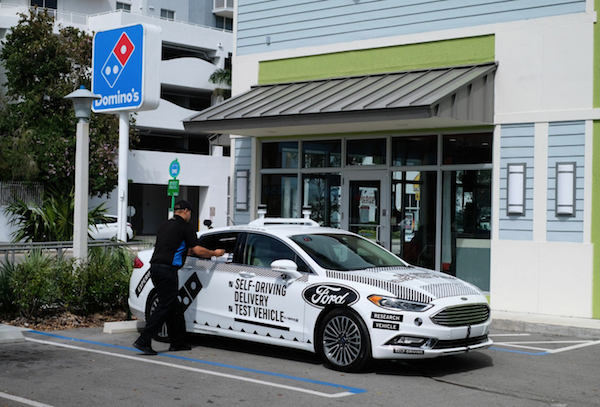 If you are looking for a classic film that will keep you guessing all along the way you need to pick up Murder On The Orient Express. Kenneth Branagh directs and leads an all-star cast, including Johnny Depp, Michelle Pfeiffer, Penélope Cruz, Judi Dench and Leslie Odom, Jr., in this stylish, suspenseful and thrilling mystery based on the best-selling novel by Agatha Christie. Everyone's a suspect when a murder is committed on a lavish train ride, and a brilliant detective must race against time to solve the puzzle before the killer strikes again.
Produced by Branagh along with Ridley Scott (Alien: Covenant), Simon Kinberg (Logan), Mark Gordon
(Molly's Game), Judy Hofflund (As You Like It) and Michael Schaefer (The Martian),
MURDER ON THE ORIENT EXPRESS is loaded with bonus material that dives into the making of the film including an eigh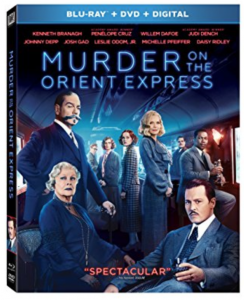 t-part documentary, eleven deleted scenes, commentary by Branagh and much more.
4K Ultra HD, Blu-ray & DVD BONUS FEATURES
Agatha Christie: An Intimate Portrait
Let's Talk About Hercule Poirot
Unusual Suspects (Part One, Two and Three)
The Art of Murder
All Aboard: Filming Murder on the Orient Express
Music of Murder
Deleted Scenes (with and without Commentary by Kenneth Branagh and Michael Green)
Alternate Opening
Newsreel (Extended)
Director commentary by Kenneth Branagh and Michael Green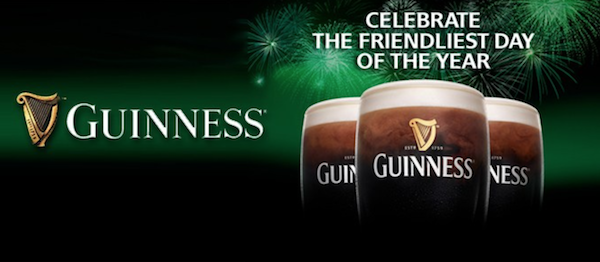 If you are looking to celebrate with Guinness this year on St. Patrick's Day know that it is the 200th anniversary of Guinness sharing the holiday with America. It is the latest reminder of the two-century connection between a legendary brewery and its good friends across the Atlantic. Once again, in the days and weeks leading up to March 17, it's time for us all to embrace the stories we tell,  the memories we make and the bonds we build over a pint of Guinness.
The Guinness brand is encouraging all Americans, 21 years and older, to make a simple pledge (assuming they've already promised to drink responsibly, of course): gather with friends, new or old, toast to the many things we all have in common…and give a 'Stache. Indeed, this St. Patrick's Day, the Guinness 'Stache – that unmistakable hint of foam left behind on the upper lip after the first sip of stout – is back as a symbol of the goodness and the Irish-ness that lives within all of us.
From now through March 31, 2018, when adult beer lovers share photos of their 'Staches – self-grown and groomed, drawn-on, or Guinness-enhanced – on social media (tagging @GuinnessUS and using #StacheForCharity), Guinness will donate $1 (up to $100,000) to the Guinness Gives Back Fund*, which supports nonprofits that contribute to the common good in our communities, including Team Rubicon, a veteran-led disaster response organization.
The symbol of the 'Stache will appear alongside Guinness brand activity at bars and restaurants and on social media throughout the St. Patrick's Day season, including in some digital content that pays homage to 200 years of mustaches in America. To spread the word about the bonds a 'Stache can build, the brand is releasing additional digital content that will help us all reflect on the friendships we cherish – and some very recognizable Guinness fans will also get involved in spreading the word.
In addition, it's time for the latest limited-edition Guinness Draught cans, which will hit shelves in time for St. Patrick's Day. The ongoing series celebrates the famed Guinness ad campaigns of the 1930s and '50s. While it doesn't have a mustache, the kinkajou – which we thought was a sloth at first – will be featured on this version.
To keep an eye on everything the Guinness brand is doing and to get in on the 'Stache action, follow @GuinnessUS on Twitter, Instagram and Facebook. Whether you're making a new friend or meeting an old one, having a Guinness Draught, or ordering up any other Guinness beer this St. Patrick's Day, please respect the beer and drink responsibly.