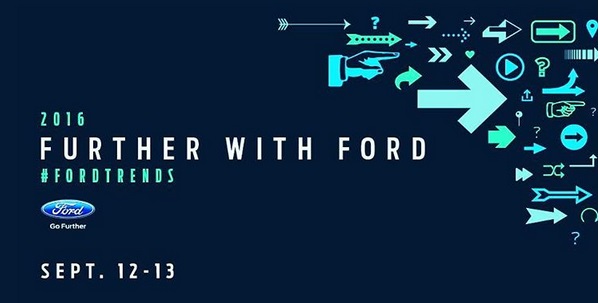 Earlier this week I was in Detroit, Michigan to be part of the #FordTrends media trip from Ford Motor Company. I have been on media trips before for car companies, but this one was different. We did get a chance to test the cars and trucks, but the first day we explored a variety of topics. Most of those topics really didn't involve the automotive industry, but how Ford was looking to reduce their carbon footprint and how technology is driving them to create new innovations in their product line. There were a lot of great questions asked. It started up an intriguing dialogue that I am still thinking about.
All of these different topics and conversations were looking to what the future might hold. It wasn't just about the automotive industry, but how the world will look in a few years. There might be some naysayers, but Ford is trying to use recycled products in their cars and trucks to reduce the need for new materials to be created for their product line.
Ford uses recycled cotton, soy, wheat and plastics in the construction of their new vehicles. Ford uses soy-based polyurethane foam on every vehicle built in North America, reducing petroleum production by more than 5 million pounds and carbon dioxide emissions by more than 20 million pounds annually. Ford is the only automaker to use REPREVE –an innovative, recycled fiber made from plastic bottles – in its vehicles, including the all-new F-150. By using this recycled material, Ford will have diverted more than 11 million plastic bottles from landfills in 2015 alone. Ford was able to use Coca-Cola's PlantBottle material to produce the first-ever fiber that can be woven into durable, automotive-grade PET.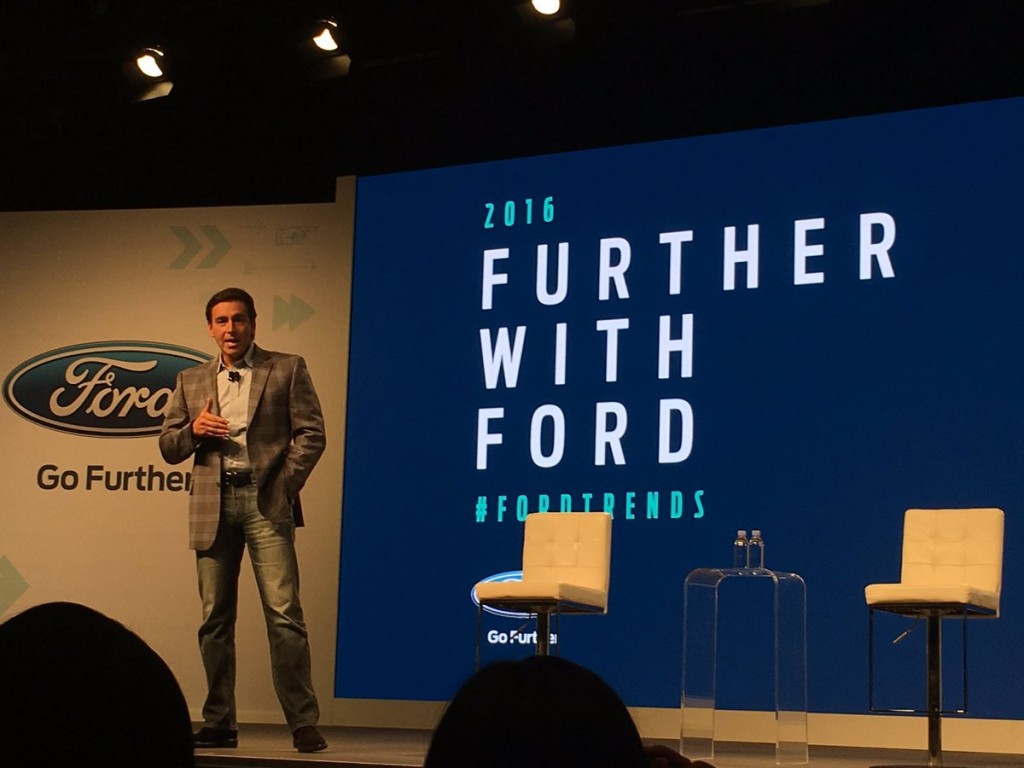 There were also discussions about ride sharing vehicles and autonomous vehicles. Ford CEO Mark Fields said that there should be self-driving cars on the road by the year 2021 in large cities used in ride sharing programs. There were even talks on car sharing and flexible use and ownership. This isn't going to be a change over night, but Ford is looking at the way millennials are looking at the world. They are not looking to consume products, but experiences. This will dramatically change the retail world for all industries.
The next day we had Andy Serwer from Yahoo Finance talk with Bill Ford about his take on what to expect from Ford in the near future. Bill agreed with his CEO that we will see autonomous cars on the road in a few years, but people will still want to drive cars.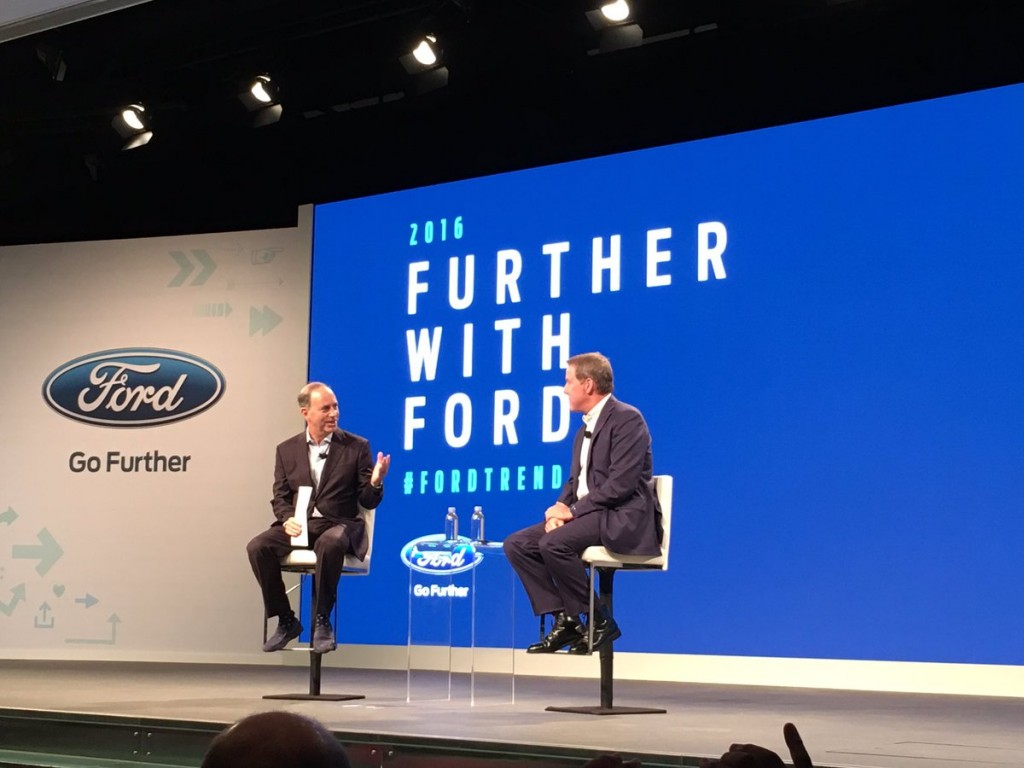 After the closing remarks with Bill and Andy we were able to test out some of the 2017 vehicles out on the test track. Since I haven't driven a truck in a long time I wanted to make sure I had time with the F-150. As soon as I got into the 2017 model my perceptions of a truck were completely off. There was a ton of room for the front passengers as well as the back passengers. The handling on the F-150 wasn't bulky or clunky. The acceleration was beyond amazing. I didn't know a truck could move so quickly from idle to drive. So not only was I taken back from the first day of talks and discussions on how Ford was looking to reduce their carbon footprint, but now all of my preconceptions of Ford trucks were thrown out the window.
My trip to Detroit was outstanding all the way around. I got to see how Ford was looking to make quality vehicles that were fun to drive, but was also making sure that they were taking care of our planet. I was part of discussions on how we all can look to the future and use the science and technology to not only make amazing products, but create them in a smart way.
If you are curious about what Ford is doing you can go to their website or follow along on social media by using the #FordTrends hashtag. I am looking forward to what Ford will have in store for us in the near future!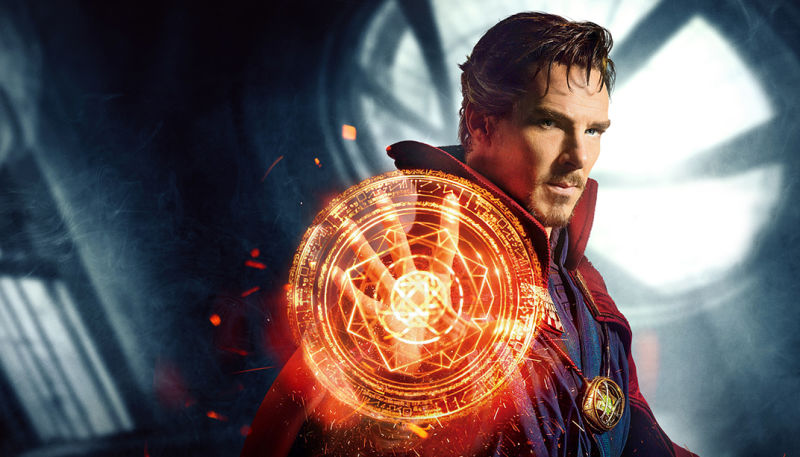 Later this year Marvel's Doctor Strange is coming to theaters. It is another great chapter in the Marvel cinematic universe. With the release of Captain America: Civil War on Blu-ray and DVD came a new featurette on Dr. Strange. Check out the footage below.
Dr. Stephen Strange, who is a young, arrogant surgeon with a promising career that loses his ability to operate after a terrible accident. Despondent and suicidal, Dr. Strange seeks advice from a mystical being known as the Ancient One and learns that he is the newly designated Sorceror Supreme, responsible for protecting the planet from evil. With his girlfriend Clea and his loyal assistant Wong in tow, Strange sets out to fulfill his destiny.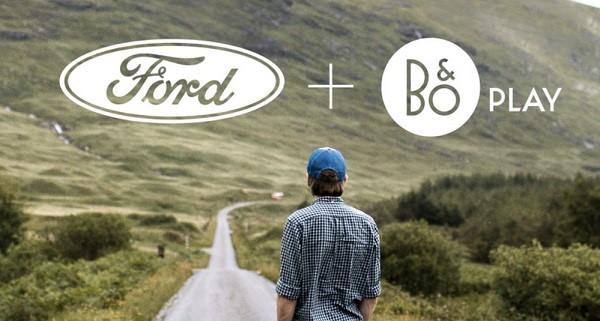 This week I am in Detroit to check out some new innovation from Ford. I have seen a lot new tech and design added to the Ford cars and trucks we all know and love. While I am here I heard that  new car buyers say audio brands are influencing their opinions of vehicles, Ford and HARMAN are teaming up to revolutionize in-vehicle experiences through the introduction of all-new B&O PLAY audio systems in Ford vehicles worldwide.
"Customers tell us they value consistent, high-quality audio experiences, and our collaboration with HARMAN is helping provide that," said Raj Nair, Ford's executive vice president, product development and chief technical officer. "This is just one of the ways we are creating richer, more engaging in-vehicle experiences for customers."
A recent Ipsos 2016 Automotive Audio Branding study, shows roughly one-third of new car buyers say that the audio brand in their next vehicle would have a significant impact on their purchase consideration. B&O PLAY products reimagine more than 90 years of audio heritage, with natural materials, distinctive design and high-quality audio for seamlessly integrated experiences, whether a listener is in their home, on the go, or soon, in their car. Ford announced the exclusive collaboration with HARMAN during the automaker's annual Further with Ford trend conference. B&O PLAY debuts in Ford vehicles globally starting next year.
For further information regarding B&O PLAY and Ford, visit www.beoplay.com/Ford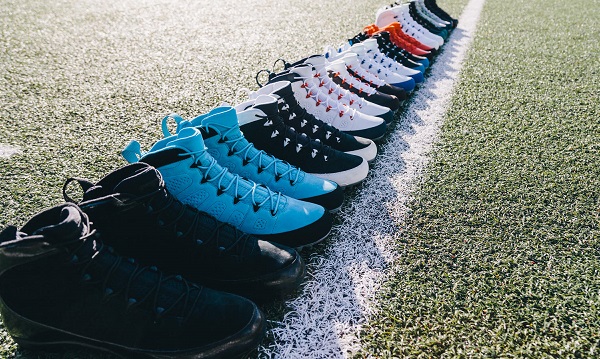 The Air Jordan sneaker is not just for athletes who play basketball. The Jordan Brand also has kicks in the other sports too. Since the early 2000s, Air Jordan silhouettes have had a strong presence on the gridiron, with several of the game's greats, including one of the brand's founding football athletes, receiver Randy Moss, and world-champion safety Earl Thomas, executing game-winning plays in Jordan footwear.
This weekend, Jordan Brand builds on this celebrated heritage with player-exclusive Air Jordan IX cleats. Originally released in 1993, the Air Jordan IX was the first namesake sneaker issued following Michael Jordan's initial retirement from professional basketball and worn by Jordan in his pursuit of a baseball career. Now, the shoe continues its cleated legacy as Jordan Brand athletes celebrate kick-off weekend in the bespoke cleats.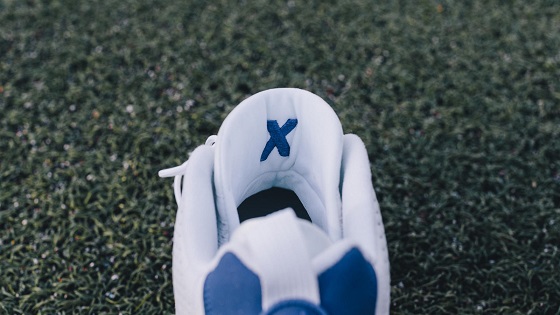 Each cleat is designed in the athlete's preferred mid- or low-cut style and features team-inspired color schemes, personalized tongue embroidery, a Dynamic Fit inner bootie and a single-pull lacing system.
This season, Jordan Brand is also proud to extend its family of football athletes by welcoming Golden Tate, world-champion and Pro Bowl wide receiver, Thomas Davis, Pro Bowler and elite outside linebacker, and Jordan Reed, a dynamic tight end. Jordan Brand rookies, Jalen Ramsey and Corey Coleman, will also take the professional field for the first time this Sunday.
Stay tuned to Nike News and @Jumpman23 on Instagram and Twitter for more information on Jordan Brand's family of athletes.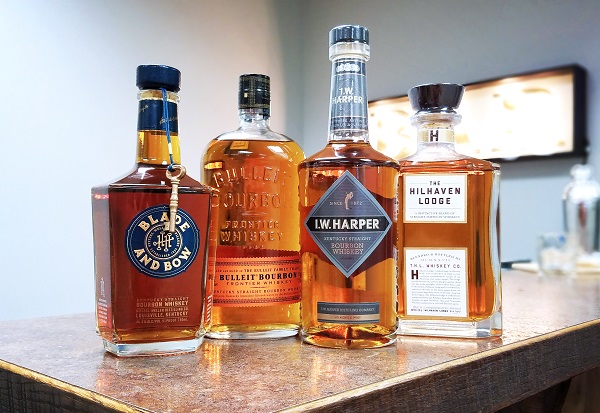 September is National Bourbon Heritage Month. So this month we can celebrates its ninth anniversary reinforcing the 1964 Act of Congress that declared bourbon "America's Native Spirit." Passed unanimously by the US Senate, the bill inspires the celebration of the indigenous Kentucky spirit, moderately, all month-long.
So to celebrate here are some fantastic bourbons that you can pick up and enjoy responsibly this month.
Bulleit Bourbon
Suggested Retail Price: $27.99
Tom Bulleit originally considered calling Bulleit Bourbon, based on his great, great grandfather's high-rye recipe, "Thoroughbred Bourbon." Bulleit Bourbon can be found nationwide, but lucky consumers in Kentucky may be able to get their hands on the newest addition to the family – Bulleit Barrel Strength.
Blade and Bow Kentucky Straight Bourbon Whiskey
Suggested Retail Price: $49.99
Blade and Bow's five keys represent the five steps of crafting bourbon. The sixth "unofficial key" is southern hospitality, which Stitzel-Weller Distillery's Carol Perry has showcased every day for the past 45 years as the Stitzel-Weller Distillery's friendliest face and head greeter.
The Hilhaven Lodge
Suggested Retail Price: $49.99
In 1927, The Hilhaven Lodge was built and the first "talkie" film "The Jazz Singer" was released, significantly impacting the entertainment industry. The Hilhaven Lodge is a new release for 2016 in partnership with Hilhaven Lodge's owner, Hollywood producer and director, Brett Ratner.
I.W. Harper Kentucky Straight Bourbon Whiskey
Suggested Retail Price: $34.99
Since the launch of their very own fashion line in the height of their popularity in the 1940's, I.W. Harper has long been immersed in style. The brand honors its stylish roots today with Goorin Bros. and "The Harper" – a premium felt fedora featuring the I.W. Harper's iconic "Bowing Man" on the interior available for a limited-time this holiday season.
Check out this recipe from I.W. Harper. It is a whiskey smash cocktail.
I.W. Harper Whiskey Smash
1.5 oz. I.W. Harper
.5 oz. fresh squeezed lime juice
Top with ginger beer (and candied ginger if you have it- gives it a nice spice)
Garnish with a sliced lime


Today, Reebok celebrates the illustrious careers of two of its most storied basketball athletes – Allen Iverson and Shaquille O'Neal.  As they take the stage in Springfield, MA today for their official inductions into the annals of basketball history, Reebok will be releasing two limited edition versions of their two iconic Reebok sneakers – Allen Iverson's Question Mid and Shaq's Shaq Attaq.
Dubbed the Question Mid "Celebrate" and the Shaq Attaq "Celebrate", the shoes will go on sale at noon EST today exclusively at Reebok.com – www.reebok.com/us/celebrate
Made of premium Italian Pellegrini leather uppers in platinum metallic, the sneakers sport pale fold smooth leather accents on the heels (and the toe of the Question Mid) with deep debossed logo treatments and glove-soft chalk leather linings.  The shoes are an homage to each of the player's permanent mark on basketball and culture in general, but also serves as a thank you from both Allen Iverson and Shaq to their fans and supporters via messages on the insoles of both sneaker styles.
Allen Iverson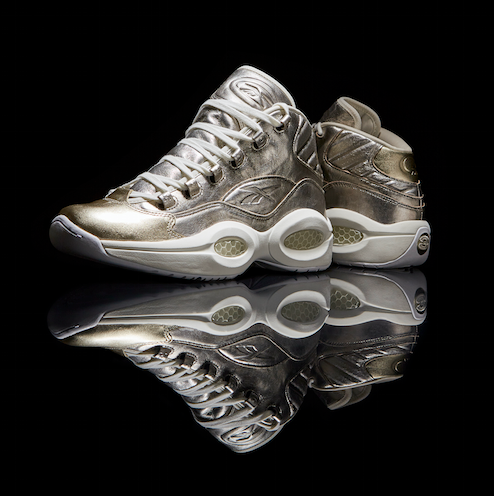 The Answer
This induction is a tribute to everybody that helped me – my family, my friends, my fans.  I want so much for the people that stuck with me through everything, I want them to feel good about it.  I want them to feel like they're Hall of Famers.  Everybody that was with me throughout the ride, I want them to be proud of themselves for helping me get to such a high level.  Thank you from the bottom of my heart. – Allen
Dear Shaq-Nation,
It's been a long journey in this game and I can truly say that I've loved every part of it.  I set out to be the most dominant player ever, but stats don't validate my career, the respect of my peers and love from the fans are my biggest validation.  This induction is only a part of what makes my career so special, the other it you, the fans.  Without your love & support, I would never have become the Big Diesel.  From the bottom of my heart, I give you the big thank you. – Shaq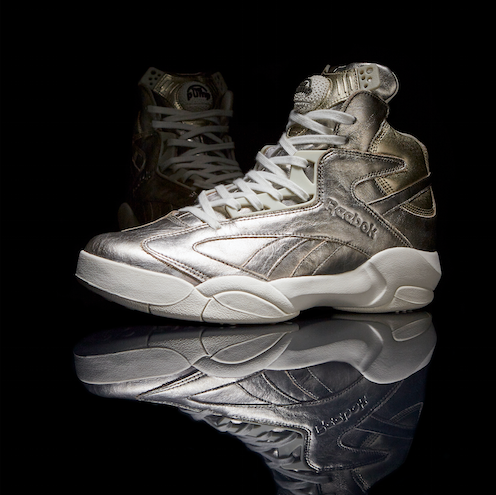 The Question Mid "Celebrate" and the Shaq Attaq "Celebrate" will retail for $275 exclusively at Reebok.com today at 12pm EST.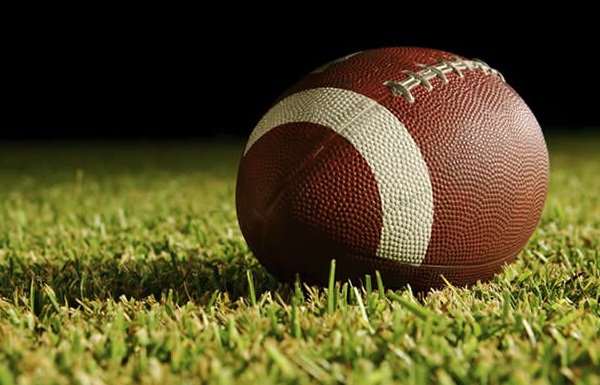 Today is the day! Football is here! I can't hardly wait for tonight. Denver is taking on Carolina in a rematch from last year. You got your favorite jersey and your football fantasy lineup is all set. Now what are you going to eat and drink?
We here at MANjr. have you covered. Here some delicious recipes that are inspired from Crown Royal and George Dickel. Next time you are at the store put these items on your list and invite some friends over to watch the games this weekend.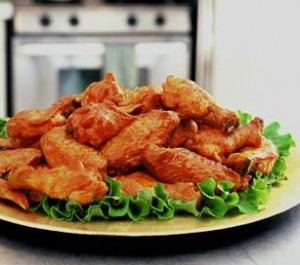 Crown Wings
.3 cup Crown Royal Canadian Whisky
.3 cup Honey, SueBee
.25 cup Soy sauce, Kikkoman
2 Tablespoons Thai chili sauce
1 packet (0.75-ounce) stir-fry seasoning, Sun Bird
2 teaspoons crushed garlic, Gourmet Garden
4 pounds chicken wing drumettes
3 scallions (green onions), finely chopped (optional)
.25 cup chopped peanuts, Planters (optional)
In a large bowl, combine whisky, honey, soy sauce, chili sauce, stir-fry seasoning, and garlic. Add drumettes, tossing to coat. Cover with plastic wrap and marinate in refrigerator for at least 3 hours, preferably overnight.
Set up grill for direct cooking over medium-high heat. Oil grate when ready to start cooking. Let drumettes stand at room temperature for 30 minutes. Place on hot, oiled grill. Cook for 12 to 18 minutes or until cooked through, turning occasionally. Transfer chicken to a platter. Sprinkle with chopped scallions and peanuts (optional).
George Dickel No. 12 Barbecue Sauce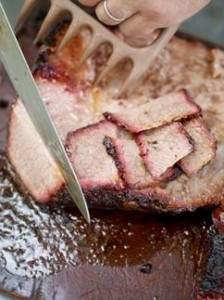 1 cup of Honey
1 cup of White Vinegar
1 cup of George Dickel Tennessee Whisky No. 12
3 cups of Your Favorite Barbecue Sauce
In a low pan, add honey, white vinegar and George Dickel Tennessee Whisky No. 12 over medium heat. Cook mixture until you hear a frying sound and alcohol is cooked off. Add barbecue sauce and stir to combine. Place back on fire and let simmer for at least 10 minutes. (recipe by Adam Perry Lang)
First Down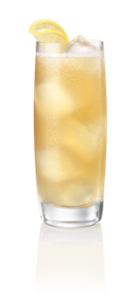 1.5 oz. Crown Royal Deluxe
2 lemon wedges
3 oz. tonic
Cascade Hollow Punch (recipe serves 25)
750 mL bottle of George Dickel Rye
10 oz. Lemon Juice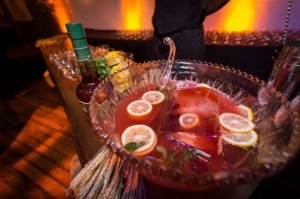 5 oz. Ginger Syrup
7 tbsp. Simple Syrup
15 oz. Sparkling Water
Muddle Raspberries
Muddled Mint Leaves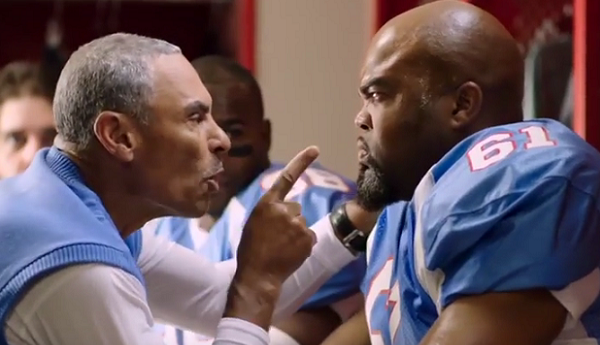 Joe Pisarcik is the President and CEO of the National Football League Alumni Association. For those who don't know the NFL Alumni Association is a non-profit organization comprised mainly of retired National Football League players, coaches, professionals, and Associate members. The focus of NFL Alumni is to serve, assist, and inform players in their post-NFL lives. The Association offers a variety of medical, financial, educational, and social programs to keep members and their families healthy, productive and connected.
To help those alumni they teamed up with the Cancer Treatment Centers of America (CTCA) during Prostate Cancer Awareness Month to spread the word about the importance of prostate cancer screening. Three of the NFL's best-known head coaches — Bill Cowher, Dick Vermeil and Herm Edwards — share their thoughts about prostate cancer and why early detection is vital to help catch the disease before it spreads.
We spoke with Joe Pisarcik on the work that he is doing Cancer Treatment Centers of America and much more. Check out the interview here.
For more information about prostate cancer awareness, go to ProstatePepTalk.com.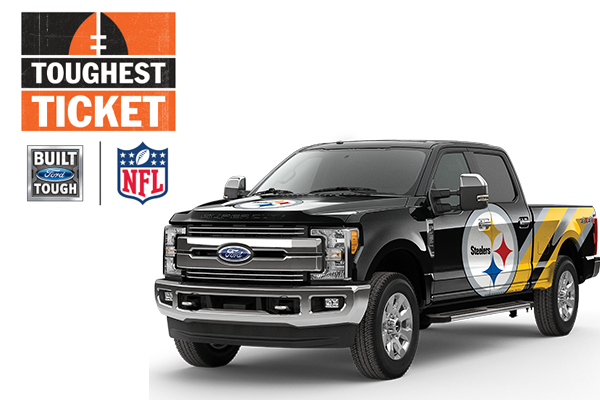 We are just one day away from another NFL season! I can't wait and neither can Ford! To celebrate being the official Truck of the NFL, Ford Motor Company is announcing a series of exclusive offerings for only the toughest of players and fans to get involved all season long. But what's kick-off without a hardcore tailgate experience, right?
Ford  partnered with celebrity chef and "King of Burgers" Josh Capon to create exclusive tailgate recipes with the power to tackle even the toughest appetite —  including the F250 Double Short Rib BBQ Burger stacked with double short rib patties, a layer of pulled braised short rib, fried onions, BBQ sauce and aged cheddar.
Ford and Uber are reinventing the tailgate. Today, fans can experience the first-ever 'Tailgate On-Demand' experience in NYC. Anyone in Manhattan (below 95th street) can enter the code 'FORDTOUGH' into their Uber app, and on Sept 7th between 11 and 6pm they can request the "Tailgate" option in their app for the change to be connected with a Ford Tough Tailgate vehicle. Those lucky users who are connected will receive 2 tickets to a local NFL game this season, a $100 gift card for NFL merchandise, and a mouthwatering tailgate feast made by celebrity chef, Josh Capon.
Ford is working with the NFL to celebrate the unheralded tough guys of the offensive line. To celebrate, every week Ford will highlight the Offensive Line who best exhibits toughness, smarts and capability, as measured by performance in the prior week's game. Winners will be announced on Tuesday afternoons on NFL.com/Ford.
You can enter for a chance to win a pair of tickets to Super Bowl LI, plus an all-new NFL-themed 2017 F-15; apply online at NFL.com/Ford.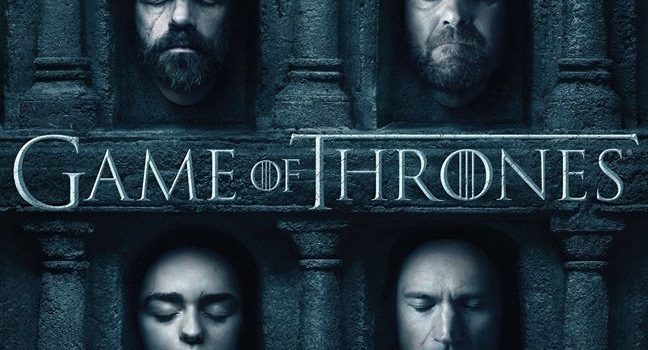 HBO is launching their own political party this year. To be honest it maybe more popular that this year's presidential election. HBO Home Entertainment set up the brand new political movement called THE GOT PARTY in conjunction with the Digital HD release of Game of Thrones: The Complete Sixth Season.
The Got Party lets fans pledge their support for Game of Thrones leaders/candidates including Jon Snow (with Lyanna Mormont), Daenerys Targaryen (with Tyrion Lannister), Cersei Lannister (with Maester Qyburn) and Petyr Baelish (with Sansa Stark)–all running through TheGotParty.com, where "voters" can learn more about candidates, compare platforms, cast ballots and stay updated with real-time polls.
Voting ends tomorrow on August 31st, and a winner will be announced on September 1st.
Here are your candidates.
Mockingbird | Baelish for #GOT2016
Election Watch | Snow for #GOT2016
Confessions | Cersei for #GOT2016
Watch the Throne | Dany for #GOT2016