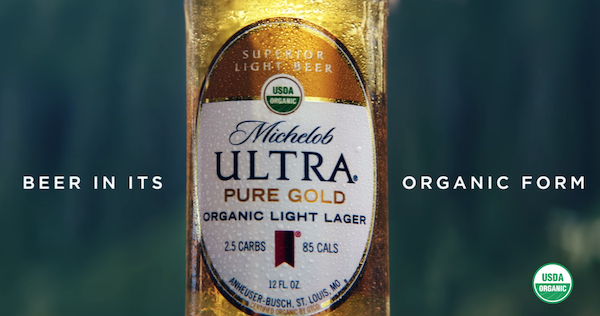 Michelob ULTRA unveiled a second Super Bowl commercial, putting the spotlight on its new USDA certified organic beer: Michelob ULTRA Pure Gold. The goosebumps-inducing commercial, titled "The Pure Experience," is shot ASMR-style and stars actress Zoe Kravitz.
Using unique audio cues and an idyllic natural visuals, the new spot is all about the power of an organic beer to help people reconnect with nature. And as someone who embodies organic living, Zoe Kravitz was the perfect partner to lead viewers through this full sensory experience.
Michelob ULTRA Pure Gold is the first major organic beer brand to hit the market, and has seen an incredible response since it debuted in 2018. The new commercial marks the innovative beer's first time in the big game. Check out the video here.


Michelob ULTRA, the fastest growing beer brand in the U.S., unveiled its highly anticipated Super Bowl commercial which uses robots to reinforce the message that while the world today is full of artificial, your beer is one thing that shouldn't be.
With no artificial flavors or colors and only 95 calories and 2.6 carbs, Michelob ULTRA believes being human is about being fit and fun. The new commercial reminds drinkers that balance is possible, and all the hard work you put in at the gym is only worth it if you can enjoy the reward, like a cold beer with friends.
Award-winning Latin music superstar, Maluma, also makes a cameo in the commercial marking the beginning of a larger partnership with the brand.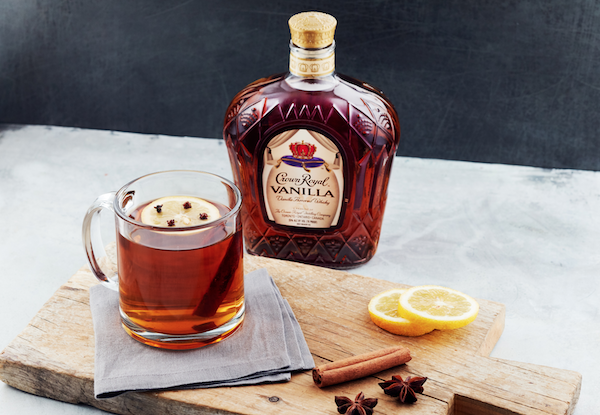 Whether hosting a viewing party or a tailgate, #CrownYourGameDay and cheer on the final two teams with the smooth and flavorful taste of Crown Royal. These simple yet fun to make game-day recipes are a touchdown for everyone.
This season Crown Royal kicked off its largest-ever responsible drinking campaign, the Crown Royal Water Break, to encourage fans to drink responsibly and hydrate moderately on game day. Whether you're watching this year's matchup at a bar, in the stands or at home, make sure the whole squad participates in a water break between celebrations to stay hydrated and stay in the game.
L.A. Crownberry Apple
Ingredients
1.5 oz. Crown Royal Regal Apple
Cranberry Juice
Directions
Mix 1.5 oz Crown Royal Apple into glass.
Fill to the top with cranberry juice.
Wicked Hot Toddy
Ingredients
1.5 oz. Crown Royal Vanilla
1 TSP fine grain sugar
2 small cloves
1.5 oz. boiling water
Directions
Mix 1.5 oz Crown Royal Vanilla, grain sugar and cloves into glass.
Fill to the top with boiling water.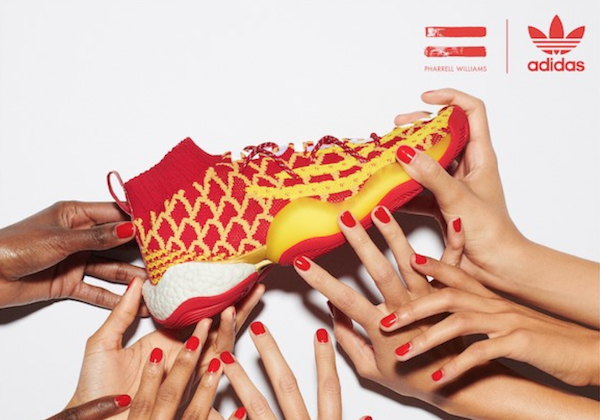 Maintaining their commitment to inspiring creativity though sport and design, Pharrell Williams and adidas Originals deliver the PW CNY pack, featuring special Chinese New Year make-ups of the SolarHu Glide and BYW models.
Poignant odes to Chinese culture feature throughout the design of each sneaker. Taking inspiration from Chinese color symbolism both shoes are made up in predominantly red uppers with gold embellishments, seeking to bring good fortune and happiness to the wearer in the New Year. Continuing this theme, the SolarHu Glide CNY features an embroidered 'Fú' symbol on its upper, which is traditionally placed upside-down on the doors of Chinese homes in order to bring prosperity to the household. Similarly, the BYW CNY features the word 'ambition' embroidered across both the left and right uppers, inspiring its wearer to remain determined throughout the coming year.
Featuring a red and black knitted upper combined with a full length BOOST sole, the SolarHu Glide CNY seamlessly blends striking visual tones with unparalleled performance running technology. Meanwhile, boasting a blend of soft breathable knit fabrics atop a split sole with white BOOST heel tooling, the BYW CNY model represents the pinnacle of comfort and aesthetic design.
The adidas Originals By Pharrell Williams Chinese New Year Hu Pack will release globally on Friday, January 26th.


Check out the new Budweiser ad that will be "airing" during the Super Bowl. (See what I did there?) Titled, "Wind Never Felt Better," this year's commercial tells the story of Budweiser's commitment to renewable electricity for a more sustainable future and features the iconic  Budweiser Clydesdales, the Budweiser Dalmatian April alongside wind turbines set to the soundtrack of "Blowin' in the Wind," sung by music legend Bob Dylan.
The spot and its important message builds on Anheuser-Busch's ambitious 2025 Sustainability Goals. Reinforcing its commitment, Budweiser is donating clean electricity to the host city of Atlanta to power Super Bowl week.
Atlanta is a city with remarkably high sustainability goals– and by donating this electricity, Bud is offsetting 100% of the electricity used to power Super Bowl week with clean, renewable electricity.
Budweiser is partnering with Drift, a leader in the clean electricity space, to make it easier than ever for people to upgrade their own homes with green electricity. Beginning today, through February 7, Budweiser and Drift will cover the first months' worth of green power for anyone who signs up for one of Drift's renewable power plans. To make the switch to clean electricity, visit joindrift.com/Budweiser.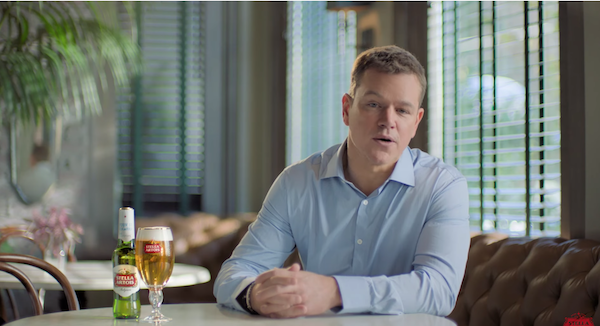 Stella Artois and Water.org co-founder Matt Damon are kicking off a campaign that's rallying America to "Pour it Forward" by choosing Stella to help end the global water crisis.
And this year, they're recruiting some famous friends to spread the word, starting with Jeff Bridges and Sarah Jessica Parker for the cause.
In a new :15 digital spot, available here, Sarah Jessica Parker revisits her iconic role of Carrie Bradshaw in a homage to Sex and the City's opening sequence. Carrie can't "help but wonder" what might happen if she changed up her 'usual' drink, the Cosmo, in favor of a Stella, to help give access to clean water for someone living without it.
HOW DONATIONS WORK:
It's so easy to get involved, for every Stella purchased from now until March 31, 2019, the brand will donate a month of access to clean water to someone living without it, through their longstanding partnership with water.org.
HOW YOU CAN HELP:
The more Stella enjoyed, the more lives changed – so stock up on Stella Artois for your Super Bowl party, birthday party or snowed-in movie night to help give access to clean water for someone in need.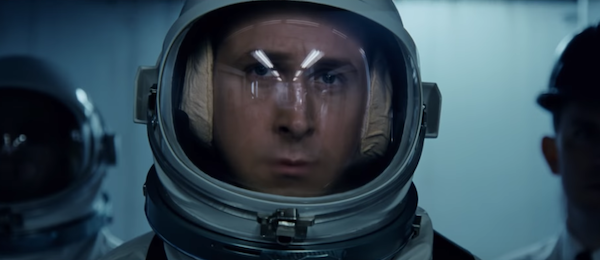 Follow the gripping and captivating true story of the first manned mission to the moon in First Man, arriving on 4K Ultra HD, Blu-ray, DVD and On Demand today from Universal Pictures Home Entertainment. Hailed by critics as "the best movie of the year" (Collider) and "exhilarating" (Entertainment Weekly), First Man comes from acclaimed Oscar-winning director Damien Chazelle (La La Land, Whiplash) and stars Ryan Gosling (La La Land, The Big Short) as Neil Armstrong and Claire Foy (The Crown, Breathe) as Janet Armstrong in the heroic and emotionally driven journey through a pivotal moment in the history of mankind. Receiving two Golden Globe nominations for Best Supporting Actress and Best Original Score, the critically acclaimed film is packed with bonus features including deleted scenes and special featurettes showing behind-the-scenes looks at creating the film.
Based on the book First Man: The Life of Neil A. Armstrong by James R. Hansen and from visionary filmmaker Damien Chazelle, First Man is the riveting story behind the first manned mission to the moon, focusing on Neil Armstrong and the decade leading to the historic Apollo 11 flight. A visceral and intimate account told from Armstrong's perspective, the film explores the triumphs and the cost—on Armstrong, his family, his colleagues and the nation itself—of one of the most dangerous missions in history.
The critically acclaimed First Man comes from legendary executive producer Steven Spielberg alongside fellow executive producers Adam Merims and Josh Singer with a screenplay by Singer allowing audiences to relive the historic achievement in human history that has never been told cinematically. Filled with outstanding performances from an all-star cast led by Gosling and Foy alongside an incredible roster of supporting talent including Kyle Chandler, Jason Clarke, Corey Stoll, Pablo Schreiber, Christopher Abbot, and Ciarán Hinds.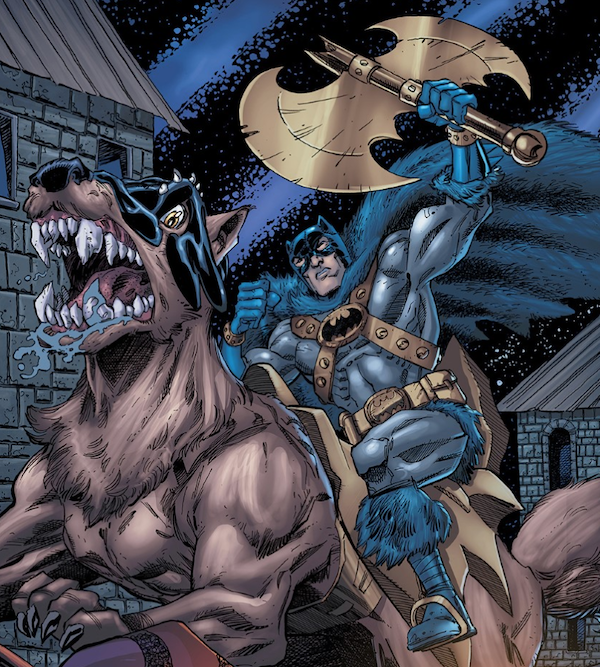 How do superheroes save the world in a universe without technology? Magic, sword fighting and mystical beasts, obviously!
DC Primal Age is a new comic book based on the popular retro-style Funko action figure line of the same name is now available for purchase exclusively at Target stores.
The 100-page one-shot is rooted in the sword and sorcery genre and creates a barbarian mythos behind the Funko action figures, presenting glimpses into the reimagined backstories and superpowers of Batman, Wonder Woman, Superman and other iconic DC characters.
Acclaimed comic book writer Marv Wolfman and artist Scott Koblish tell a 32-page main story featuring an epic battle between the Justice League and The Joker, which is followed by five short stories from fellow legendary comics creators Louise Simonson and Jerry Ordway with artists Phil Winslade, Brent Anderson, Chuck Patton and Keith Pollard.
"Working on DC Primal Age was great," stated Wolfman. "I got to play with so many of DC's most popular characters, but in ways we've never seen them before."
Fans can find DC Primal Age and their favorite DC Primal Age Funko action figures in the endcap of the toy aisle at Target stores.
For more information about the comic and talent lineup, see below.
DC Super Heroes in a barbarian world team up for a battle against evil, with the fate of Paradise Island in the balance! As Wonder Woman, Aquaman and Superman work together to stop The Joker and King Shark from sinking Themyscira into the sea, Batman must decide whether he can trust the alien Superman long enough to join forces. He's ready to help, but at what cost?
Then, learn more about these primitive heroes and villains in five thrilling short stories. Wonder Woman rescues a young boy in the forest and takes an interest in his fate. Mr. Freeze faces a fire-breathing dragon in a fight to save his frozen wife! Batman saves a sorcerer who offers to join his battle against evil. The Joker visits a small village, to devastating effect. And Superman goes rogue…or is there another explanation for his bizarre antics?
"The Primal Age" (32-page main story) – Written by Marv Wolfman with art by Scott Koblish
"Born on a Monday" – Written and drawn by Jerry Ordway
"Ice and Fire" – Written by Louise Simonson with art by Phil Winslade
"Darkest Knight" – Written by Louise Simonson with art by Brent Anderson
"The Joker's Wild" – Written by Jerry Ordway with art by Chuck Patton, Karl Kesel and Tom Derenick
"Not a Bird…" – Written by Marv Wolfman with art by Keith Pollard and Jose Marzan Jr.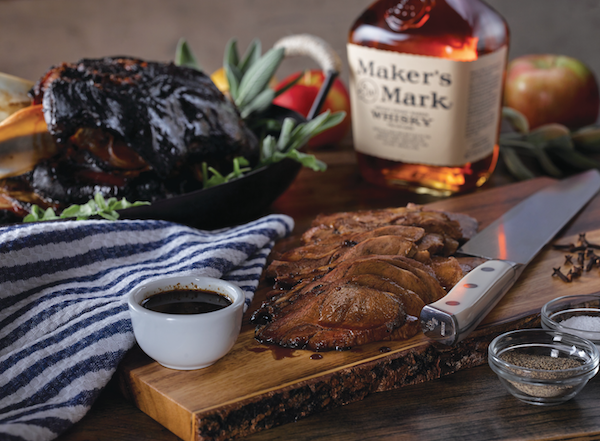 This summer, Bravo filmed its 19th season of "Top Chef" in Kentucky, highlighting all that the Bluegrass State has to offer, and in tonight's episode airing at 9/8c, the cast visit our very own Maker's Mark Distillery!  While the episode will only last sixty minutes, the collaboration between Bravo's "Top Chef" and Maker's Mark will extend much longer in the form of…
A limited edition bottle of Maker's Mark Private Select, created in partnership with the cast and launching on December 14th at the distillery and select Kentucky retailers for $79.99.
These full recipes and images featured on the episode that have since been integrated into the menu at their on-campus restaurant, Star Hill Provisions. Below is the winning recipe.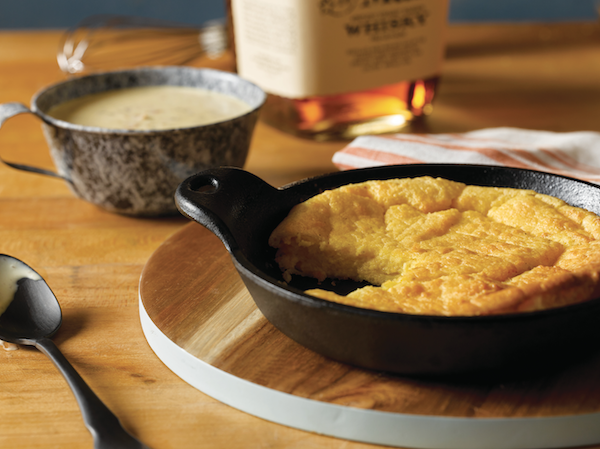 Spoon Bread With Étouffée Sauce
YIELD: 4 PORTIONS
This recipe dazzled the judges on Bravo's Top Chef. The same thing happened at Maker's Mark when we prepared it ourselves. You can see our effort pictured here. The recipe is the creation of Nini Nguyen, who was raised in New Orleans and is the daughter of Vietnamese immigrants. This is apparent in her cooking, which embraces the rich culinary cultures of both Vietnam and Louisiana. You can enjoy the New Orleans part of this equation at home by trying your hand at this episode-winning recipe. Loretto, Ky., makes a showing here too with a Maker's Mark deglaze.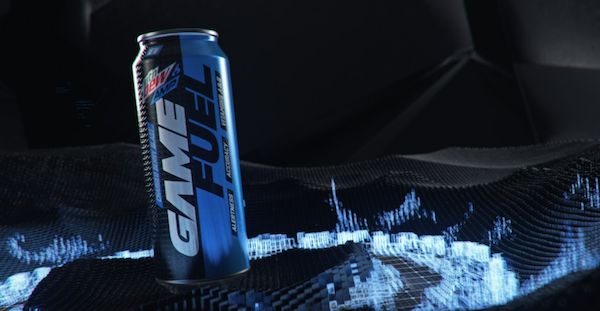 MTN DEW AMP GAME FUEL – the newest, customized beverage for gamers – is now available for purchase nationwide.  MTN DEW AMP also revealed partnerships with ESL and Counter Logic Gaming as part of the drink's launch.
With a unique can that boasts a re-sealable lid, a no-slip grip, and ingredients that together have been shown to improve accuracy and alertness, the drink helps gamers unlock a new level of gaming. It is available in four vitamin-charged and caffeine boosted flavors. Key details include:
Partnership with Ubisoft: New beverage is teaming up with one of the biggest names in gaming to deliver valuable assets within the most highly anticipated games, including the upcoming Tom Clancy's The Division 2. Purchases of the new beverage will provide access to the private beta for The Division 2 and more throughout the year. ESL Sponsorship: The beverage is also now the official global beverage partner of major global events within the ESL ecosystem including ESL's premier competitions, ESL One, Intel® Extreme Masters and ESL Pro League. New Roster Members: Counter Logic Gaming joins the brand's professional gaming roster which currently includes Team Dignitas, Immortals, SK Gaming – and most recently, Team OpTic.