Check out the new Budweiser ad that will be "airing" during the Super Bowl. (See what I did there?) Titled, "Wind Never Felt Better," this year's commercial tells the story of Budweiser's commitment to renewable electricity for a more sustainable future and features the iconic  Budweiser Clydesdales, the Budweiser Dalmatian April alongside wind turbines set to the soundtrack of "Blowin' in the Wind," sung by music legend Bob Dylan.
The spot and its important message builds on Anheuser-Busch's ambitious 2025 Sustainability Goals. Reinforcing its commitment, Budweiser is donating clean electricity to the host city of Atlanta to power Super Bowl week.
Atlanta is a city with remarkably high sustainability goals– and by donating this electricity, Bud is offsetting 100% of the electricity used to power Super Bowl week with clean, renewable electricity.
Budweiser is partnering with Drift, a leader in the clean electricity space, to make it easier than ever for people to upgrade their own homes with green electricity. Beginning today, through February 7, Budweiser and Drift will cover the first months' worth of green power for anyone who signs up for one of Drift's renewable power plans. To make the switch to clean electricity, visit joindrift.com/Budweiser.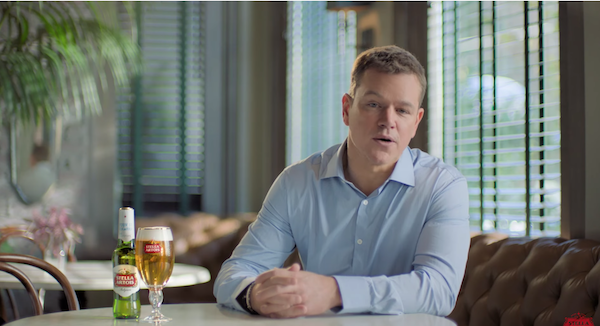 Stella Artois and Water.org co-founder Matt Damon are kicking off a campaign that's rallying America to "Pour it Forward" by choosing Stella to help end the global water crisis.
And this year, they're recruiting some famous friends to spread the word, starting with Jeff Bridges and Sarah Jessica Parker for the cause.
In a new :15 digital spot, available here, Sarah Jessica Parker revisits her iconic role of Carrie Bradshaw in a homage to Sex and the City's opening sequence. Carrie can't "help but wonder" what might happen if she changed up her 'usual' drink, the Cosmo, in favor of a Stella, to help give access to clean water for someone living without it.
HOW DONATIONS WORK:
It's so easy to get involved, for every Stella purchased from now until March 31, 2019, the brand will donate a month of access to clean water to someone living without it, through their longstanding partnership with water.org.
HOW YOU CAN HELP:
The more Stella enjoyed, the more lives changed – so stock up on Stella Artois for your Super Bowl party, birthday party or snowed-in movie night to help give access to clean water for someone in need.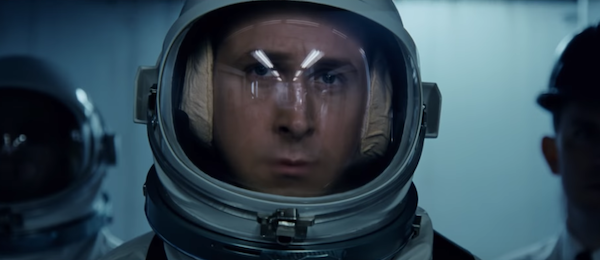 Follow the gripping and captivating true story of the first manned mission to the moon in First Man, arriving on 4K Ultra HD, Blu-ray, DVD and On Demand today from Universal Pictures Home Entertainment. Hailed by critics as "the best movie of the year" (Collider) and "exhilarating" (Entertainment Weekly), First Man comes from acclaimed Oscar-winning director Damien Chazelle (La La Land, Whiplash) and stars Ryan Gosling (La La Land, The Big Short) as Neil Armstrong and Claire Foy (The Crown, Breathe) as Janet Armstrong in the heroic and emotionally driven journey through a pivotal moment in the history of mankind. Receiving two Golden Globe nominations for Best Supporting Actress and Best Original Score, the critically acclaimed film is packed with bonus features including deleted scenes and special featurettes showing behind-the-scenes looks at creating the film.
Based on the book First Man: The Life of Neil A. Armstrong by James R. Hansen and from visionary filmmaker Damien Chazelle, First Man is the riveting story behind the first manned mission to the moon, focusing on Neil Armstrong and the decade leading to the historic Apollo 11 flight. A visceral and intimate account told from Armstrong's perspective, the film explores the triumphs and the cost—on Armstrong, his family, his colleagues and the nation itself—of one of the most dangerous missions in history.
The critically acclaimed First Man comes from legendary executive producer Steven Spielberg alongside fellow executive producers Adam Merims and Josh Singer with a screenplay by Singer allowing audiences to relive the historic achievement in human history that has never been told cinematically. Filled with outstanding performances from an all-star cast led by Gosling and Foy alongside an incredible roster of supporting talent including Kyle Chandler, Jason Clarke, Corey Stoll, Pablo Schreiber, Christopher Abbot, and Ciarán Hinds.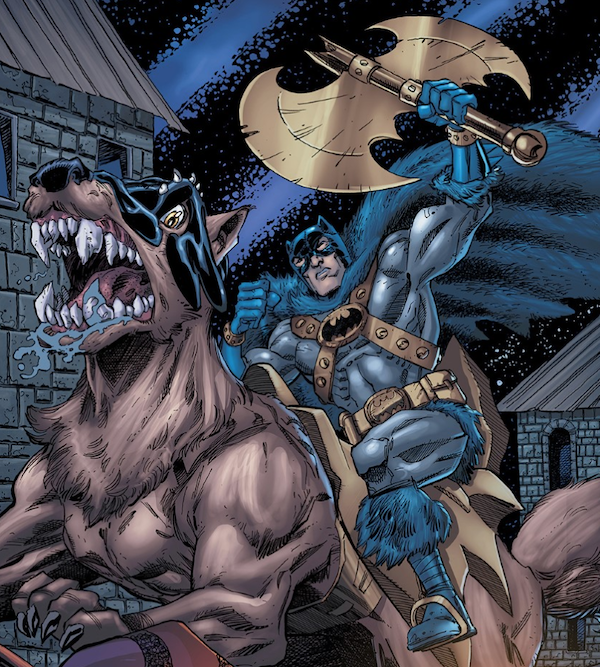 How do superheroes save the world in a universe without technology? Magic, sword fighting and mystical beasts, obviously!
DC Primal Age is a new comic book based on the popular retro-style Funko action figure line of the same name is now available for purchase exclusively at Target stores.
The 100-page one-shot is rooted in the sword and sorcery genre and creates a barbarian mythos behind the Funko action figures, presenting glimpses into the reimagined backstories and superpowers of Batman, Wonder Woman, Superman and other iconic DC characters.
Acclaimed comic book writer Marv Wolfman and artist Scott Koblish tell a 32-page main story featuring an epic battle between the Justice League and The Joker, which is followed by five short stories from fellow legendary comics creators Louise Simonson and Jerry Ordway with artists Phil Winslade, Brent Anderson, Chuck Patton and Keith Pollard.
"Working on DC Primal Age was great," stated Wolfman. "I got to play with so many of DC's most popular characters, but in ways we've never seen them before."
Fans can find DC Primal Age and their favorite DC Primal Age Funko action figures in the endcap of the toy aisle at Target stores.
For more information about the comic and talent lineup, see below.
DC Super Heroes in a barbarian world team up for a battle against evil, with the fate of Paradise Island in the balance! As Wonder Woman, Aquaman and Superman work together to stop The Joker and King Shark from sinking Themyscira into the sea, Batman must decide whether he can trust the alien Superman long enough to join forces. He's ready to help, but at what cost?
Then, learn more about these primitive heroes and villains in five thrilling short stories. Wonder Woman rescues a young boy in the forest and takes an interest in his fate. Mr. Freeze faces a fire-breathing dragon in a fight to save his frozen wife! Batman saves a sorcerer who offers to join his battle against evil. The Joker visits a small village, to devastating effect. And Superman goes rogue…or is there another explanation for his bizarre antics?
"The Primal Age" (32-page main story) – Written by Marv Wolfman with art by Scott Koblish
"Born on a Monday" – Written and drawn by Jerry Ordway
"Ice and Fire" – Written by Louise Simonson with art by Phil Winslade
"Darkest Knight" – Written by Louise Simonson with art by Brent Anderson
"The Joker's Wild" – Written by Jerry Ordway with art by Chuck Patton, Karl Kesel and Tom Derenick
"Not a Bird…" – Written by Marv Wolfman with art by Keith Pollard and Jose Marzan Jr.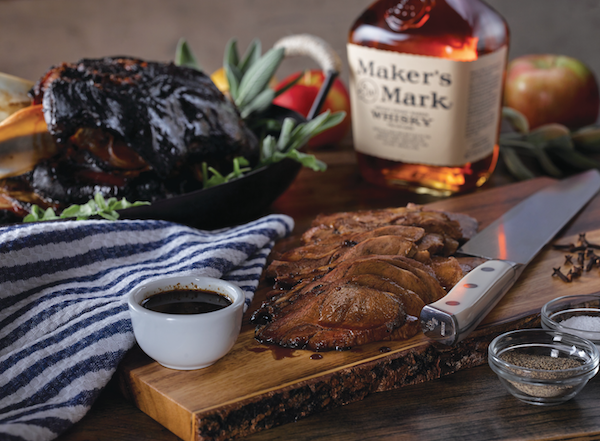 This summer, Bravo filmed its 19th season of "Top Chef" in Kentucky, highlighting all that the Bluegrass State has to offer, and in tonight's episode airing at 9/8c, the cast visit our very own Maker's Mark Distillery!  While the episode will only last sixty minutes, the collaboration between Bravo's "Top Chef" and Maker's Mark will extend much longer in the form of…
A limited edition bottle of Maker's Mark Private Select, created in partnership with the cast and launching on December 14th at the distillery and select Kentucky retailers for $79.99.
These full recipes and images featured on the episode that have since been integrated into the menu at their on-campus restaurant, Star Hill Provisions. Below is the winning recipe.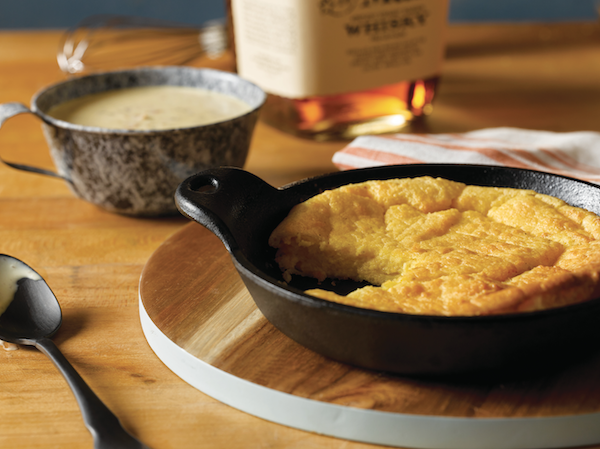 Spoon Bread With Étouffée Sauce
YIELD: 4 PORTIONS
This recipe dazzled the judges on Bravo's Top Chef. The same thing happened at Maker's Mark when we prepared it ourselves. You can see our effort pictured here. The recipe is the creation of Nini Nguyen, who was raised in New Orleans and is the daughter of Vietnamese immigrants. This is apparent in her cooking, which embraces the rich culinary cultures of both Vietnam and Louisiana. You can enjoy the New Orleans part of this equation at home by trying your hand at this episode-winning recipe. Loretto, Ky., makes a showing here too with a Maker's Mark deglaze.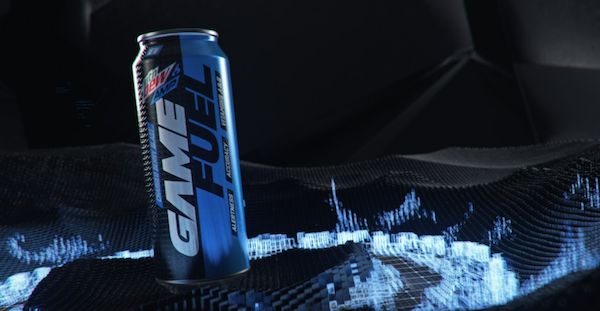 MTN DEW AMP GAME FUEL – the newest, customized beverage for gamers – is now available for purchase nationwide.  MTN DEW AMP also revealed partnerships with ESL and Counter Logic Gaming as part of the drink's launch.
With a unique can that boasts a re-sealable lid, a no-slip grip, and ingredients that together have been shown to improve accuracy and alertness, the drink helps gamers unlock a new level of gaming. It is available in four vitamin-charged and caffeine boosted flavors. Key details include:
Partnership with Ubisoft: New beverage is teaming up with one of the biggest names in gaming to deliver valuable assets within the most highly anticipated games, including the upcoming Tom Clancy's The Division 2. Purchases of the new beverage will provide access to the private beta for The Division 2 and more throughout the year. ESL Sponsorship: The beverage is also now the official global beverage partner of major global events within the ESL ecosystem including ESL's premier competitions, ESL One, Intel® Extreme Masters and ESL Pro League. New Roster Members: Counter Logic Gaming joins the brand's professional gaming roster which currently includes Team Dignitas, Immortals, SK Gaming – and most recently, Team OpTic.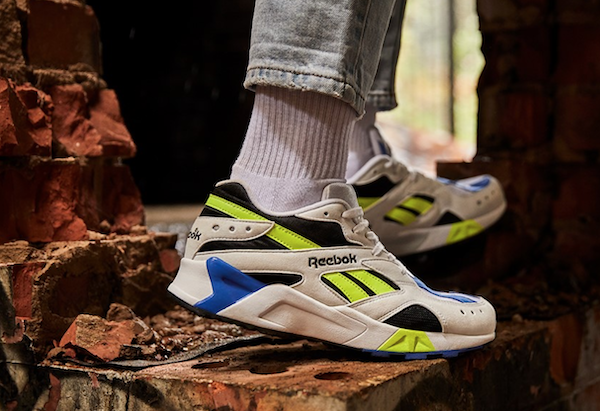 Reebok Classic is kicking off the season with the launch of its Newest Aztrek colorways and complimentary electric blue tracksuit, bringing to life the street style and creative culture of the 90s. This trailblazing launch inspires individuals to rebel against the mainstream and embrace their differences as sources of creativity.
Originally designed in 1993, the Aztrek changed the game as an innovative runner that forged its own path to a legendary reputation in sneaker culture. Daring, bold and brash for its time, the Aztrek franchise continues to celebrate this heritage through this newest iteration. Launching in bright new colorways, CRUSHED COBALT/SOLAR YELLOW and PINK FUSION/URBAN VIOLET, the Aztrek OG features a lightweight Hexalite technology for cushioning, a medial EVA midsole for shock absorption and motion control, and a diamond studded outsole for stability and traction on all terrains. The wearer will challenge the conformity of today's culture and feel encouraged to express themselves through unique one-of-a-kind looks that allow them to own their vibe, without worrying about what anyone else is doing.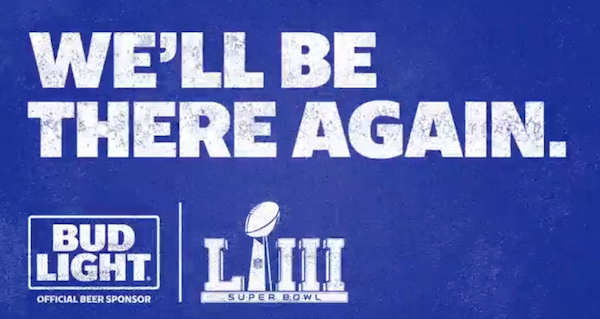 This weekend we saw four teams dominate their opponents in the NFL playoffs games. As the Saints, Rams, Chiefs and Patriots get ready for their next game Bud Light just announced some news! They went to Twitter to say that they'll be bringing enough beer for the whole city of whichever team wins this year's Super Bowl. Bud Light made history with the Eagles last year with the biggest Super Bowl celebration ever, and as the Official Beer of the NFL, they're making a promise to be right there alongside fans when their team wins this year's Super Bowl.
Who do you think will win this year's Super Bowl?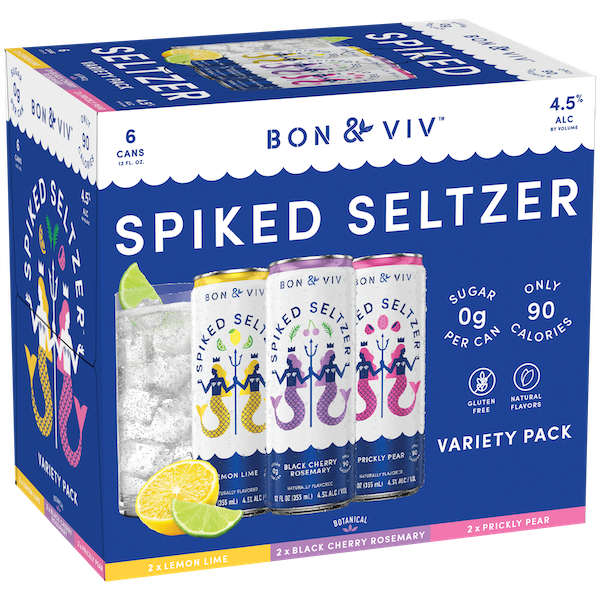 Are you looking for a new beverage to celebrate the weekend or special event? Check out BON & VIV Spiked Seltzer. The original SpikedSeltzer has been revamped with a new name, new packaging, new recipe and new flavors – Introducing BON & VIV Spiked Seltzer.
Think of it as our version 2.0: BON & VIV Spiked Seltzer gives you the great taste you love but now with:
●        0 grams of sugar
●        90 Calories
●        Botanical flavors – Enjoy premium fan favorites plus new Pear Elderflower, Hibiscus Clementine and Black Cherry Rosemary
BON & VIV Spiked Seltzer will hit shelves this month. Make sure you look out for them and also their Super Bowl ad next month!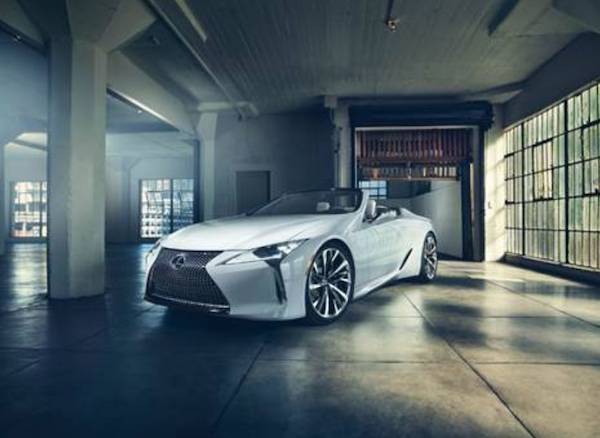 Lexus are you ready for their next car release? Well they will be showcasing their LC Convertible concept next week at the 2019 North American International Auto Show.
Lexus shocked the automotive world in Detroit two years ago with the debut of the LC coupe. Now, Lexus takes it one step further with the LC Convertible concept reveal – designed to be an expression of "ultimate beauty." Fans of the LC will delight in the elegant lines and performance of the vehicle, paired with the unmatched sensory experience of the open-air convertible.
"This concept takes the unmistakable design of the LC coupe and reimagines it as a future convertible," said Tadao Mori, chief designer of the LC Convertible concept. "It blends all the best aspects of the original coupe with the dynamic design of an open-air convertible."
Long, low and lean, the LC Convertible concept retains the athletic proportions of the LC coupe. It's a shape that evolved naturally from the original LC design, yet still manages to stand on its own with a unique identity. It blends uniquely Japanese aesthetics with the promise of sensory satisfaction that only a convertible can provide.