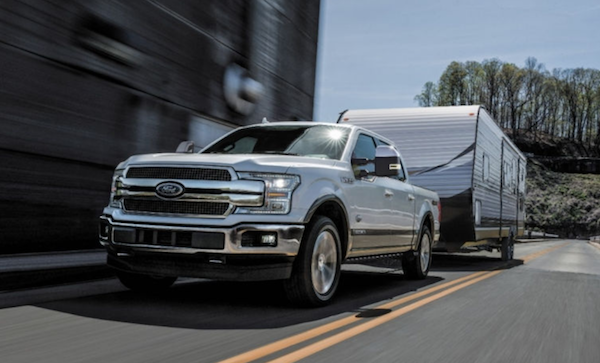 If you had a New Year's resolution to up your truck game it looks like Ford is going to help you with that one! News came out from Ford that they will deliver the first-ever F-150 Power Stroke diesel with a targeted EPA-estimated 30 mpg highway rating, a best-in-class 11,400 pounds of towing capacity and 2,020 pounds of payload capacity, plus best-in-class diesel 250 horsepower and 440 lb.-ft. of torque.
"For every truck owner who wants strong fuel economy while they tow and haul, we offer a new 3.0-liter Power Stroke® V6 engine that dreams are made of," said Dave Filipe, vice president global powertrain engineering. "The more you tow and the longer you haul, the more you'll appreciate its class-leading towing and payload capacity and how efficient it is at the pump."
This all-new 3.0-liter Power Stroke diesel now makes for six engine choices for F-150 customers.
The highly anticipated F-150 Power Stroke diesel shares proven commercial-grade technology with F-Series Super Duty's larger 6.7-liter Power Stroke – America's most powerful, capable heavy-duty pickup truck ever.
The very same Ford powertrain team behind the 6.7-liter Power Stroke for Super Duty trucks since 2011 designed and engineered this all-new 3.0-liter Power Stroke V6 diesel engine to the specific needs of North American F-150 customers who tow and haul frequently.
Peak torque comes at just 1,750 rpm with strong torque delivery continuing throughout the rpm range, which is ideal for towing or hauling heavy loads over long distances. This new V6 diesel features the same compacted-graphite iron block material construction and forged-steel crank used in the 2.7-liter EcoBoost® engine for added strength and durability along with reduced weight.
For greater responsiveness and reduced turbo lag, the Ford truck team chose a high-efficiency variable-geometry turbocharger. A common-rail fuel injection system precisely optimizes performance and fuel efficiency, while a high-pressure 29,000 pounds per square inch injection calibration enables smoother, quieter operation with reduced emissions.
Dual fuel filters are added for improved break-in, while a cast-aluminum oil pan and two-stage oil pump mean reduced parasitic loss and improved fuel efficiency. Engineering the most efficient F-150 towing machine ever is enabled by F-150's high-strength, military-grade, aluminum-alloy body, introduced in 2015. This revolutionary construction lightened the load by 700 pounds, allowing engineers to invest in additional technologies to further improve towing and payload capability, as well as greater fuel economy, even when towing. For 2018, stronger axles coupled with the fully boxed, high-strength steel frame add further robustness.
The Ford truck team paid particular attention to extreme driving conditions when engineering the all-new 3.0-liter Power Stroke diesel, which features a premium mechanical engine-driven fan and dual radiator shutters for improved high temperature, high-altitude performance – a key advantage versus the electric cooling fans used by competitors.
In mid-January, Ford dealers begin taking orders for the 2018 F-150 with all-new 3.0-liter Power Stroke diesel engine. Deliveries begin this spring. The all-new 3.0-liter Power Stroke is available for both 4×2 and 4×4 F-150 pickups. Retail customers can choose this engine option for 2018 F-150 Lariat, King Ranch and Platinum edition SuperCrew trucks with either a 5.5-foot or 6.5-foot bed configuration, and SuperCab trucks with a 6.5-foot bed configuration.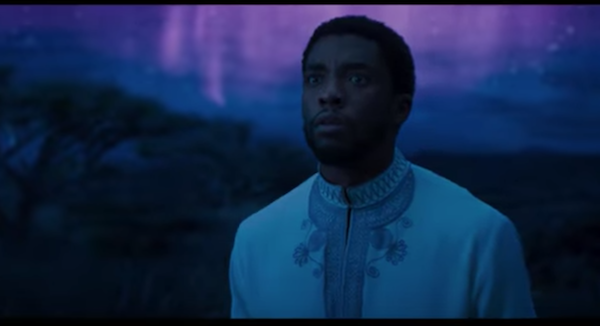 Next month we will able to see another fantastic Marvel hero in his own movie. Marvel Studios' Black Panther follows T'Challa who, after the death of his father, the King of Wakanda, returns home to the isolated, technologically advanced African nation to succeed to the throne and take his rightful place as king. But when a powerful old enemy reappears, T'Challa's mettle as king—and Black Panther—is tested when he is drawn into a formidable conflict that puts the fate of Wakanda and the entire world at risk. Faced with treachery and danger, the young king must rally his allies and release the full power of Black Panther to defeat his foes and secure the safety of his people and their way of life.
Marvel Studios' Black Panther opens in theaters everywhere on February 16th!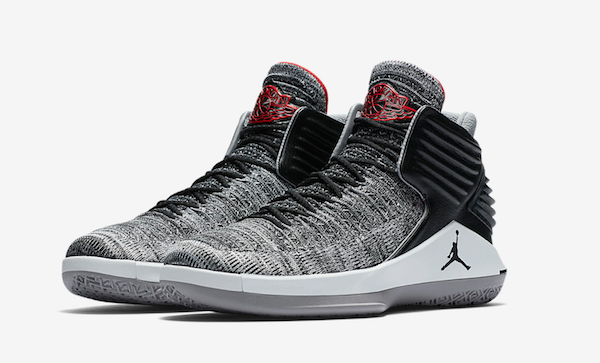 In 1988, MJ earned his first league MVP honors. That same year, the Air Jordan III turned in its MVP colorway in the unforgettable combination of Black & Cement Grey. The latest Air Jordan XXXII takes its inspiration from that chart-topping design. It sports black, white and red on the upper and includes the must-have elephant print on the heel piece. An "M.V.P" tag on the inside tongue throws a salute to '88 – a glorious year for both the man and the brand.
The show is on sale this Saturday at 10:00 AM EST via the SNKRS app or where Jordan Brand is sold.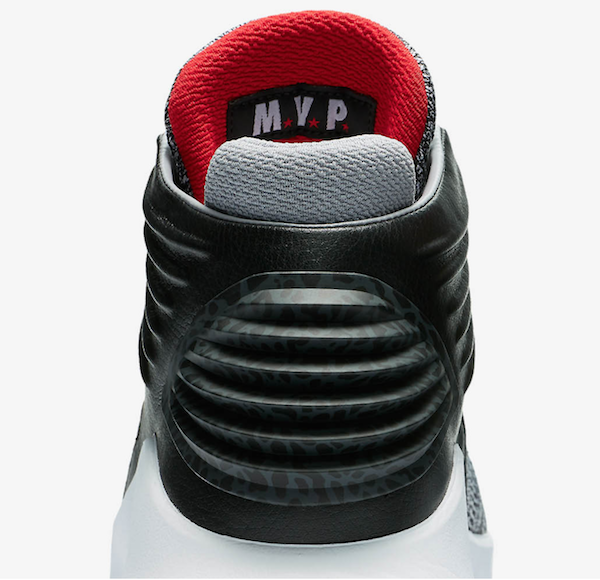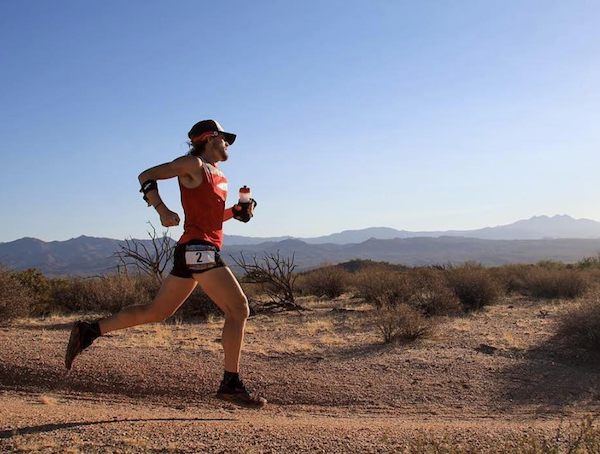 I chat with Zach Bitter, who is an ultra-marathoner and holder of the 12-Hour World Record and 100 Mile American Record with a time of 11:40:55 – 7:01 per mile. Zach fuels his body for these 100-mile races in what most would consider an unorthodox manner, as he follows a low carb, high fat diet throughout training and race day – debunking the myth that one needs to carbo-load before race day.
After having health problems that threatened his running career, he began working with leading low carb researcher, Dr. Jeff Volek of The Ohio State University, to develop a nutrition plan which has proven effective over the past 5 years.
Zach chats with me about getting goals set up for the new year, how he got into running, and how he has recently partnered with Atkins to help with his training.
For more on Zach go to his website at zachbitter.com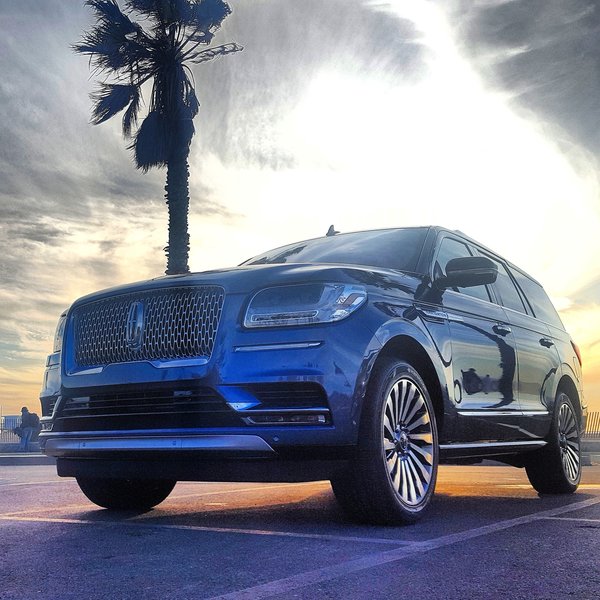 It's no secret that LA drivers spend an uncomfortable amount of time sitting in traffic. Workdays, weekends, holidays, late nights – it really doesn't matter. People in the LA area are so used to being stuck in their cars that we view our vehicles as extensions of our home. So naturally, us LA drivers want all the comforts of home in our cars, but I've never been in a ride where all these comforts are available in one giant luxury package. Until I spent a weekend in the 2018 Lincoln Navigator.
The 2018 Lincoln Navigator is a giant luxury living room on wheels. It doesn't feel like a car. It doesn't feel like an SUV. It's more like a lobby of a boutique hotel. A rolling spa day that you can take on the freeway. Luxury SUVs aren't anything new, but the over-the-top comfort, class and refinement available in the 2018 Lincoln Navigator is something I've never experienced before.
The Lincoln Navigator has been in production since model year 1998. It was Lincoln's first full-size SUV and it was based on the Ford Expedition that was first produced the previous year. The Navigator was the first Lincoln SUV to offer seating for more than six people and it also offered the greatest cargo capacity of any Lincoln to date. The major distinction between the Lincoln Navigator and the Ford Expedition is that the Navigator was always billed as a more refined machine, an upgrade in terms of trim levels, content and overall luxury.
After it first launched, the Lincoln Navigator faced immediate competition the following year when GM responded with the Cadillac Escalade. Although the initial head-to-head sales battle was close, the Escalade ended up taking over as North America's preferred full-size luxury SUV. The Navigator was revamped in 2003 and 2007 (with a refresh in 2015), but despite shedding its Expedition roots in favor of a design that was produced by the same team that created the 2013 MKZ, the Navigator was unable to take the top spot as America's favorite huge car for rich people.
That's about to change. This 2018 Lincoln Navigator is something else. Completely redesigned for 2018, the fourth generation Lincoln Navigator is the mobile luxury condo you've always wanted, but were never able to afford. It's gorgeous and intuitive. It's shamelessly comfortable. It's the kind of car that you should feel guilty about driving, but, once you start driving it, that guilt melts away like hot wax that contours precisely to snuggle your body in Lincoln's Perfect Position seats. This full-size SUV is unapologetic luxury at its most indulgent. You don't reach for the top shelf and feel bad about it afterward. If you're going for the topmost premium experience, you grab it, enjoy it and feel happy about the fact that you treated yourself.
The superlatives roll of the tongue with this ride. It's the ease of everything that stands out the most. Effortless luxury. Quiet comfort. These Lincoln tag lines never rang truer than with the 2018 Navigator.
The Perfect Position seats adjust in a standard 10-way, available 24-way or top-option 30 different positions. That doesn't even factor in the Active Motion massage chair option. An entire glowing review could be written about just the seat situation, but you get the idea. It really is quite nice just sitting in this car.
Back to this effortless luxury thing for a moment. It's hard to take stock of the many effort-removing features in this car. The list is just so long. The car illuminates when you walk toward it, with the Lincoln star projected on the ground and a welcoming LED halo inviting you to jump in. A simple wave of your foot provides access to the hands-free Liftgate in the back. The 2018 Navigator has memory recall for all your specific seat, audio, pedal and mirror settings. The 10-speed SelectShift automatic transmission makes on-the-fly moves for you so you can seamlessly shift without thinking about it. It just about drives itself.
Leveraging the same technology that's used in digital movie theaters, the Head-Up Display projects information like local speed limit, current speed, time, temperature, miles left in the tank and even navigation directions directly in your line of vision. It's bright, somewhat distracting, but impossible to miss.
Adaptive LED headlamps adjust automatically based on your speed. The rain-sensing wipers activate themselves in wet conditions. Auto Hold does the brake pedal work for you when you're idle. The Lane-Keeping System alerts you when you start swerving. This car also parks itself with Enhanced Active Park Assist maneuvers out of parallel parking spots with Park-Out Assist. You get alerts when you're too fatigued to drive or cars are in your blind spot or objects are too close to the front or rear of the vehicle. Active Braking will help prevent you from accidently colliding into people and things. The 2018 Lincoln Navigator will even do your taxes for you. It's unreal.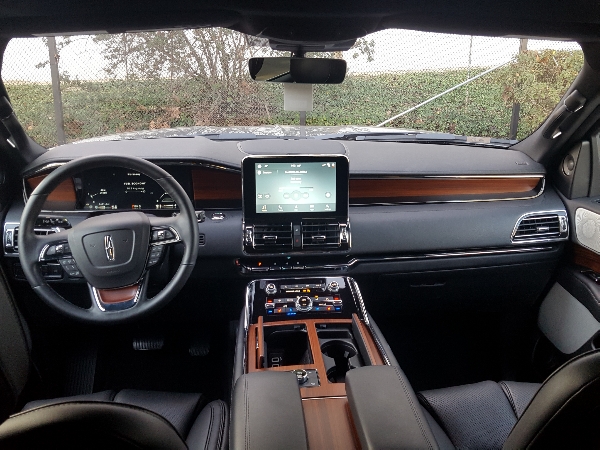 An effortless living room on wheels wouldn't be complete without some quality tech options. I mean you have to engage in something while inside these best-in-class interior quietness conditions. The 10" LCD screen is well-positioned and uncluttered in the center stack. It manages to be both non-intrusive and well-within reach. Nestled amid the real wood trim and European leather the LCD screen really completes the overall living room feel. Navigation and music control is easy to deal with, whether you push buttons on the screen, the steering wheel or just use your voice to control calls, music, etc. on the SYNC 3 system.
Synching up to Spotify is super easy and an absolute must if you want to leverage the world class Revel audio system that uses Waveguides, Clari-Fi music restoration, QuantumLogic Surround sound and cabin tuning tech to fill your core with rich, dynamic, robust, 20-speaker-strong sound. It's the kind of music system that keeps you sitting in your car long after you've arrived at your destination.
There's a wireless charging pad in the enormous media bin. Six USB ports are scattered throughout the vehicle, including two ports in the third row. You can keep your devices plugged in and they will continue to charge up to 75 minutes after the engine has been turned off. If you need a full 12V power outlet, that's available in the rear cargo zone. Up to 10 devices can connect to the 4G LTE Wi-Fi hotspot in a 50-ft radius of the vehicle.
If you want to tow stuff, there's 8,700-lbs of best-in-class towing available. If you want to move stuff, you got the best-in-class rear cargo area that leverages a tiered management system where you can partition the cargo space in four different ways. Passengers can stretch out in the best-in-class shoulder, hip and leg room space in the second row. You can sit up to 8 or 9 people in this road-living room. And if you want to admire the stars, the Vista Roof provides the largest panoramic opening in its class.
First class. Top drawer. Flawless. Believe the hype. It's all true. The Escalade had a nice run, but it's reign of luxury terror is over. A car that costs nearly $100K when fully loaded should feel like a $100K driving experience. Whether you go with the base level, select or premium reserve options, you're going to feel like a celebrity hosting a swanky party every time to drive around the block in this unquestionably luxurious mobile living room.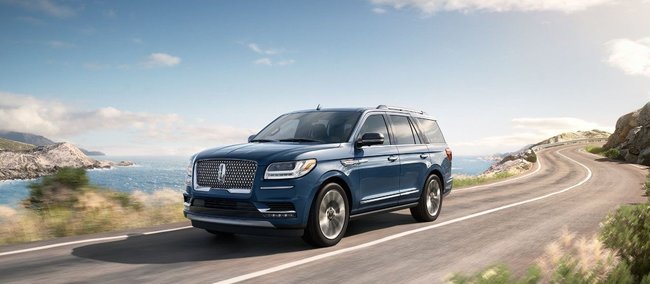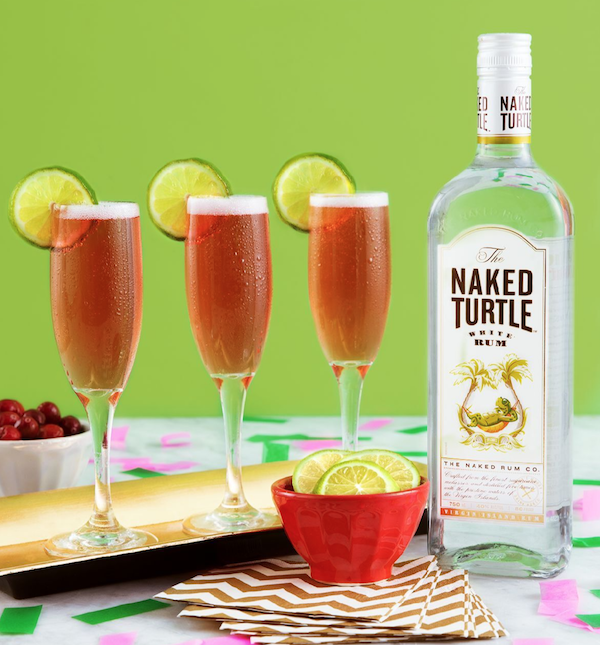 If you have a New Years Resolution you might want to try Naked White Turtle Rum. To make sure a little holiday spirit gets in your glass these next few days we wanted to pass along some Naked Turtle White Rum cocktails. The below Naked Turtle White Rum cocktails will steal the show whether you're hosting a gathering or want to be the MVP party guest.
With Naked Turtle the season of giving is all year long since every bottle of the gluten-free, preservative-free, five-times distilled rum made, a donation is made to the Sea Turtle Conservancy (STC) to save a baby sea turtle.
Looking for a New Year's Eve signature cocktail? Try the Naked Cranberry Fizz a cocktail you can sip guilt-free while you get ready to ring in the New Year!
Naked Cranberry Fizz
Ingredients:
1 oz. The Naked Turtle White Rum
2 oz. Cranberry Juice
2 Lime Wedges/Wheels
Champagne
Directions:
Add The Naked Turtle Rum, cranberry juice, and squeeze of fresh lime wedge to a shaker filled with ice. Shake and strain into champagne flute. Top with champagne and garnish with a lime wheel.
Naked Hot Toddy
Ingredients:
1.5 oz. The Naked Turtle White Rum
3 oz. Apple Cider
0.25 oz. Raw Honey
0.25 oz. Ginger Syrup
2 Lemon Wedges
4 Cloves
1 Cinnamon Stick
Directions:
Add apple cider, honey, ginger syrup, and squeeze of a fresh lemon wedge to a kettle. Heat until warm. Add The Naked Turtle Rum to mug, then combine with apple cider mixture. Garnish with a lemon wedge, cloves, and cinnamon stick.
Naked Cranberry Mule
Ingredients:
2 oz. The Naked Turtle White Rum
3 oz. Cranberry Juice
2 oz. Ginger Beer
1 Lime Wedge
Directions:
Fill a copper mug with ice. Add The Naked Turtle Rum, cranberry juice, and ginger beer. Garnish with a lime wedge and fresh cranberries.
Naked Pomegranate Sangria (Serves 8-10)
Ingredients:
1 Cup The Naked Turtle White Rum
1 Bottle Malbec (or Dry Red Wine)
4 oz. Agave Nectar
1 ½ Cups Apple Cider
1 Cup Pomegranate Seeds
2 Apples, Sliced
Directions:
Combine The Naked Turtle Rum, red wine, agave nectar, and apple cider in a large pitcher. Stir in pomegranate seeds and sliced apples. Refrigerate before serving.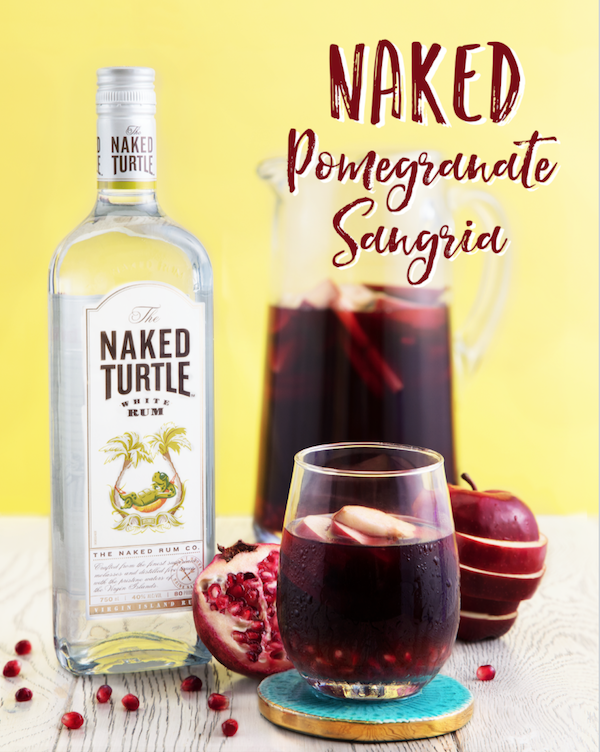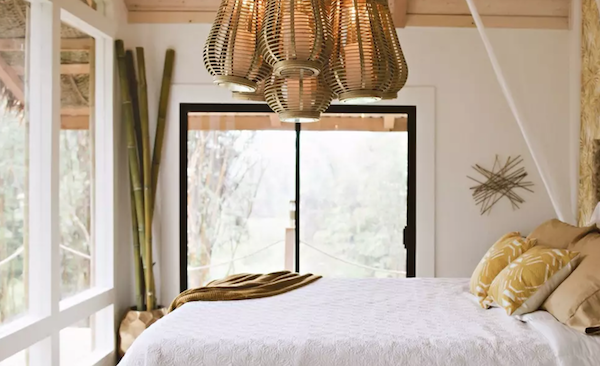 Looking for a great vacation this holiday season? How about Hawaii? Airbnb, a people-powered platform that brings together where you stay, what you do and the people you meet all into one place, is excited to announce the launch of experiences in Hawaii,  the latest market to join the ranks of other global Airbnb Trips destinations, including New York, London, Rome, Paris, and Tokyo. Starting today, visitors and locals alike can book over 100 experiences across the islands, offering travelers the opportunity to explore the people and places that make Hawaii a truly unique and special place.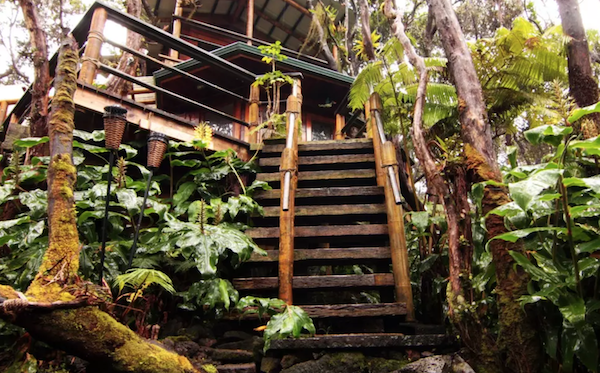 As part of a poll on Hawaii travel conducted by Airbnb and SurveyMonkey*,  it was revealed that while taking in Hawaii's natural beauty is a must do (88%) when visiting,  two-thirds (67%) of Americans want to experience the islands and all it has to offer through the curated lens of local expert. Three in five (57%) surveyed said they want to experience a side of a destination they couldn't see from typical tourist districts and attractions.
From learning the ancient art of hula and chants with a revered Kumu to setting sail aboard a handbuilt traditional outrigger canoe with a local waterman, Airbnb experiences allow visitors to immerse themselves and celebrate the uniqueness of Hawaii's history and culture.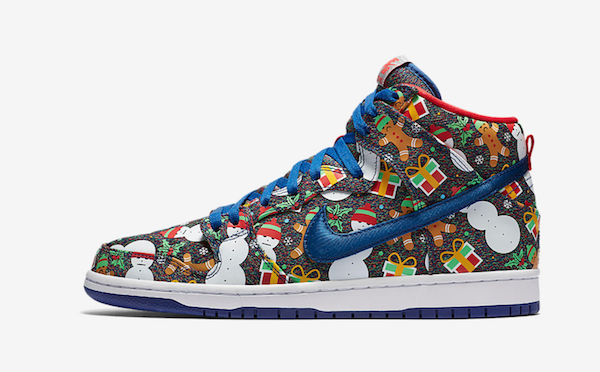 If you are looking for kicks to match or not match your ugly Christmas sweater then you should see what Nike released this month. Nike SB and Concepts are no stranger to collaboration. Among all the work put out together, 2013 saw Concepts bring to life the debut ugly sweater-inspired Dunk in two fitting colorways. Continuing their storytelling expertise, Concepts now lights up the holiday season once again. The new SB Dunk keeps with tradition in a design featuring festive detailing and a printed sockliner for Concepts' latest iteration of the ugly sweater-inspired theme.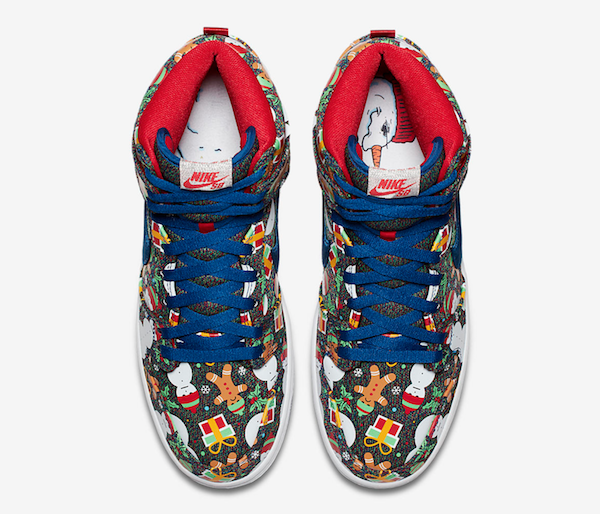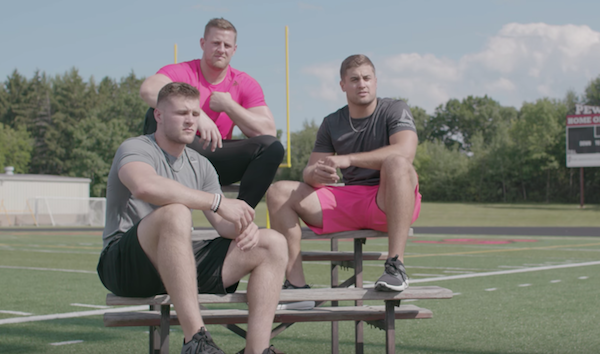 Some cool news coming out of Reebok recently. They announced the launch of the Reebok Hydrorush, the newest men's functional training shoe from the global fitness leader. Put to the test by one of the most athletic families in sports, the Watt brothers, the Reebok Hydrorush is built from the ground up to withstand the tough workouts of even the highest performing professional athletes.
The Reebok Hydrorush helps enable athletes of any level to attack their workout with the same unyielding drive as the Watt Brothers. With maximum foot security and a full rubber outsole for workouts on all surfaces, the shoe provides everything needed to achieve peak training performance.
Defined by a constant commitment to redefining their own boundaries, J.J., Derek and T.J. Watt rely on the Hydrorush in training to help improve performance on the field. Now, athletes nationwide can join the Watts in their relentless pursuit of greatness with Reebok's latest release.
Additional technology and comfort benefits of the Hydrorush include:
• Unmatched Responsiveness: Dual density liquid foam technology cushions during high impact movements
• Versatile Traction: Full rubber outsole for workouts on all surfaces
• Dependable Security: Midfoot stability supports quick cuts and changing direction
Reebok ambassador Derek Watt says, "Every time I step on the field, film room, or hit the gym, I try to give it my full effort and leave everything out there. The Hydrorush is the perfect shoe to train in because I can do any workout – from speed drills to lifting and agility – all in one shoe.  The Hydrorush adds tremendous value to my training and allows me to perform at my best both on and off the field."
"What I've learned from my brothers is that what you see on the field is the result of the intense training off of it. As a rookie this year, I've had to train harder than I ever had to before, and the Hydrorush is the perfect shoe for me to do this.  It is breathable, lightweight, and a style that I can wear both in and out of the gym," adds Reebok ambassador TJ Watt.
On the development of the Reebok Hydrorush, Tal Short, Project Manager, said: "We know our customers need to have a shoe that can adapt to their training as and when they need it. We developed the Hydrorush to attack and withstand any level of training, whether it's professional athletes training to enhance their game or high schoolers striving to make varsity. At an affordable price point of $80, the Hydrorush is an accessible and essential tool for any athlete or individual who's looking to take their performance to the next level."
The Hydrorush is now available for purchase at Reebok.com for $80. For more information visit www.reebok.com/watt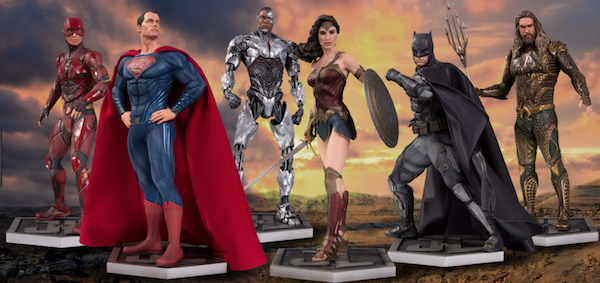 DC Collectibles is the award-winning line of collectibles directly from the source – DC Entertainment.   The collection includes limited edition statues, action figures, prop replicas and busts inspired by DC's iconic characters and stories. Based on unparalleled access to the source material, DC Collectibles delivers master designs and exceptional workmanship. For nearly 20 years, DC Collectibles' commitment to quality and authenticity has been recognized by DC fans worldwide.
Recently I spoke with Jim Fletcher who is the Excecutive Creative Director of DC Collectibles. He spoke about the latest that DC Comics has to offer in the of cool comic book collectibles. We talk about the latest statue line from The Justice League movie to how things are made and which projects Jim and his team work on. Jim also tells us who his favorite DC Comics character is. Check out the interview by clicking here.
For the The Justice League statue line there is six total statues. There is Superman, Wonder Woman, Batman, Cyborg, The Flash and Aquaman. Each statue looks like the actors that played them in the movie. The costumes are a direct representations from the ones you saw in the film. The attention to detail is remarkable. As a collector I have different statues in my collection, but I haven't seen the quality of craftsmanship for the sticker price of $150.00. Other statues from different companies are more expensive, but really don't compare to the quality in these statues.
If you have a comic book fan on your holiday list these Justice League statues will make them very happy to find these statues under the tree.
Each statue measures 12-inches tall and comes with an included base. The Edition Size for each statue is 5000. For more on The Justice League statues and other items go to dccollectibles.com.