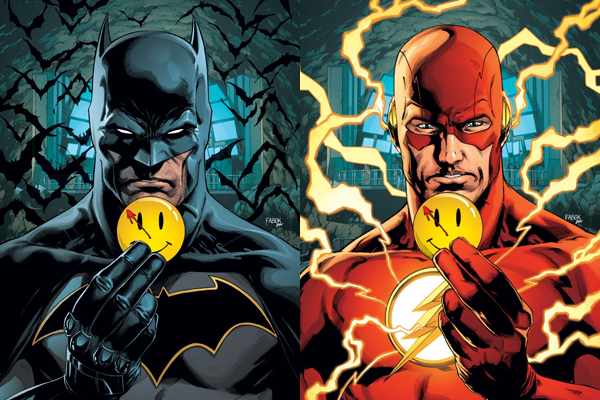 DC Comic has some fascinating story arcs coming to you very soon. Batman and The Flash are in the middle of it too! If you've been wondering about how the mystery behind Geoff Johns' DC UNIVERSE: REBIRTH #1 continues, you'll find out more beginning this April in "The Button," a four part story arc in issues #21 and #22 of BATMAN and THE FLASH.
Courtesy of the Batman team of writer Tom King and artist Jason Fabok, along with The Flash writer Joshua Williamson and artist Howard Porter, the two greatest detectives in the DC Universe unite to unravel the mystery behind a certain blood stained smiley face button stuck in the Batcave wall. However, what begins as a simple investigation soon turns deadly when the secrets of the button prove irresistible to an unwelcome third party – and it's not who anyone suspects! This is a mystery woven throughout time, and the countdown starts here!
In addition to the standard $2.99 covers on Batman and The Flash in late April and early May, each of the four issues will feature a special $3.99 lenticular cover, all drawn by Jason Fabok. Don't miss the chance to find out more about the mysteries behind DC REBIRTH when these issues hit your local comics retailer beginning April 19!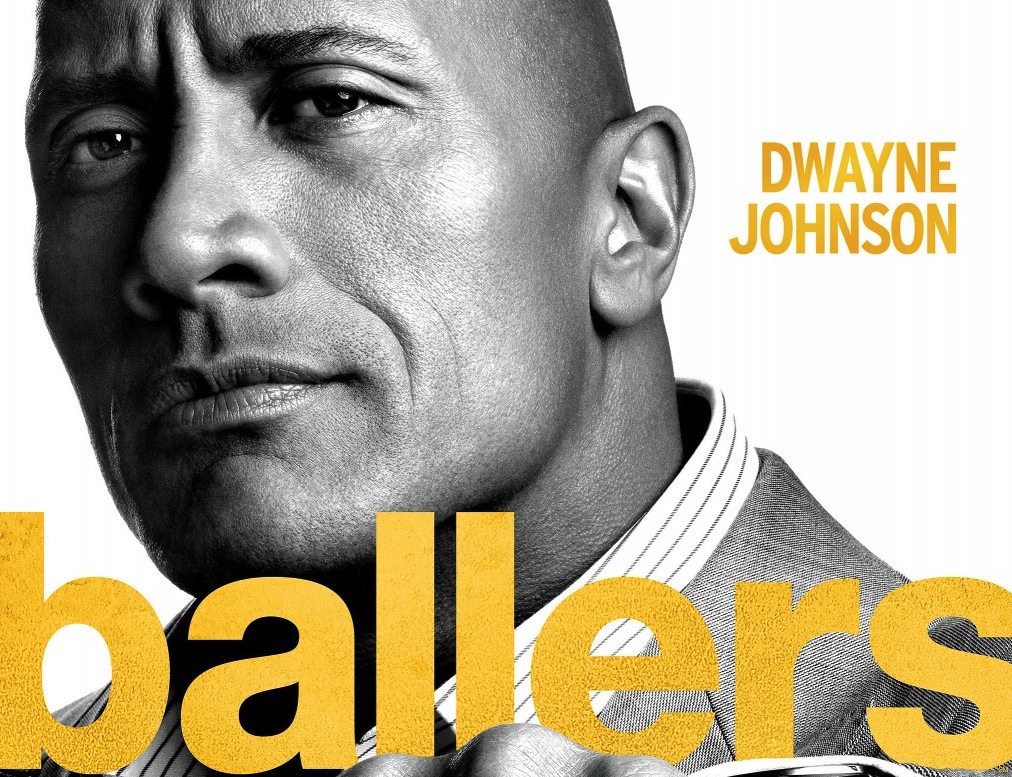 If you are into sports and have HBO I am guessing you are a fan of the hit show Ballers. Spencer Strasmore (Dwayne "The Rock" Johnson) and his boys are back to "ball out" in Season 2 of the hit HBO comedy Ballers from the team behind the HBO classic Entourage. Johnson showcases his movie-star charisma in the series that looks at the whirlwind lifestyles and real-life problems of former and current football players in sun-soaked Miami. Ballers: The Complete Second Season will be available on Blu-ray and DVD on January 31, 2017 and includes "Inside the Episode" bonus segments that give the play-by-play on all 10 episodes, featuring interviews with executive producer Evan Reilly, star Dwayne Johnson and more. DVD and Blu-ray versions also include a Digital Download.
In Season 2 of Ballers, things are getting more competitive and complicated for retired football star turned financial manager Spencer Strasmore. As the lines between professional and personal blur in his pursuit of lasting success and glory, Spencer must face demons from the past when he goes head-to-head with the biggest business manager on the scene. Meanwhile, Spencer's closest friends and clients struggle to find their footing. A humbled Ricky (John David Washington, former pro-football player) explores his options as a free agent, while getting to know the father who left him behind; Charles (Omar Miller) tries to balance a new baby and his future in the game; and Vernon (Donovan Carter) deals with the consequences of his life off the field. Returning to help Spencer juggle lucrative deals and big personalities are his outrageous business partner, Joe (Rob Corddry), level-headed agent, Jason (Troy Garity) and girlfriend/sports reporter, Tracy (Arielle Kebbel). In a business where it's go big or go home, Spencer and his crew are about to learn that having it all means being ready to fight for more dollars, deals and respect.
Executive producers of Ballers include Stephen Levinson, Mark Wahlberg, Dwayne Johnson, Dany Garcia, Peter Berg, Evan Reilly, Rob Weiss, Julian Farino and Denis Biggs. In addition, the series features high profile pro-athletes and sports journalists such as Ndamkong Suh, Terrell Suggs, Anthony "Spice" Adams, Jared Odrick, Mark Schlereth and Jay Glazer.
You can win Season 2 of Ballers on Blu-ray by replying to me on Twitter here and tell me who you would love to see on the show in an upcoming season! Good luck.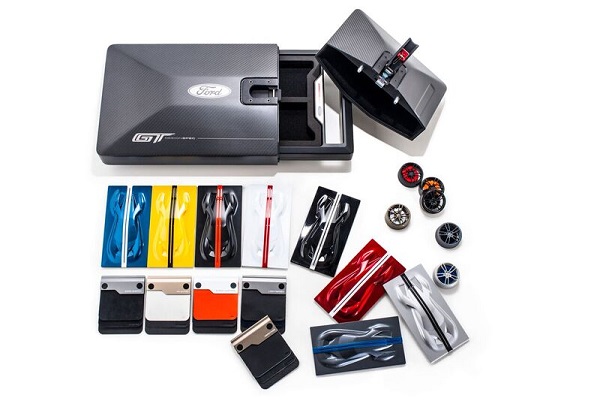 Just when you think you thought you saw it all Ford goes and flips the script on you. To assist customers in personalizing their all-new Ford GT, Ford Performance is providing them with a unique order kit. Approved applicants will receive a kit that allows them to physically piece together every aspect of their all-new supercar – everything from paint colors, wheel options, caliper colors, interior material samples and racing stripes.
The Ford GT design team has gone well beyond the traditional online build site, developing miniaturized, abstract pieces for each kit employing the same advanced materials used throughout the car's interior – including carbon fiber and a latch identical to that found on Ford GT race car. Swatches of each interior theme are included, featuring the same high-quality leather and Alcantara that will accent the cabin of the all-new Ford GT.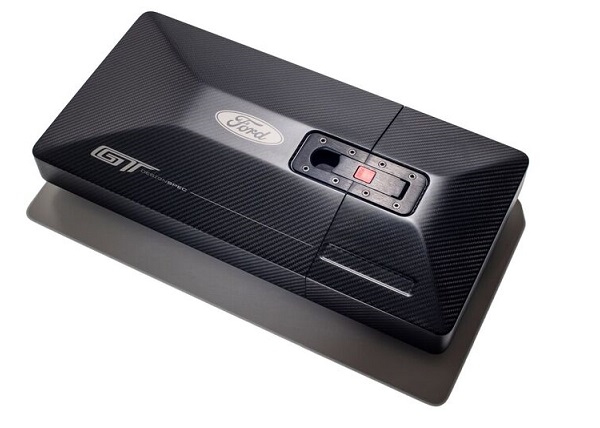 Each order kit features eight exterior color samples with removable stripes that can be interchanged, showcasing the multiple options available. It has scaled-down replica wheels, with different colored calipers among the choices for the exterior.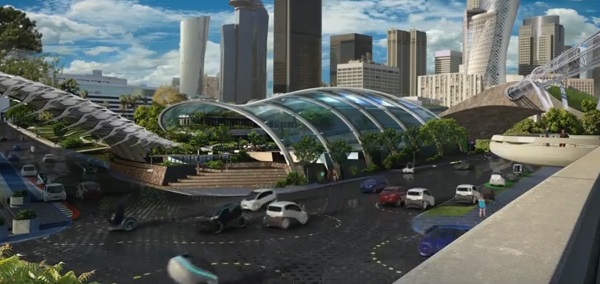 There is a lot of good news coming from the 2017 NAIAS. We have learned that Ford reveals new, even tougher, smarter and more capable F-150, featuring segment-first technology, including Pre-Collision Assist with Pedestrian Detection and Adaptive Cruise Control with Stop-and-Go, embedded 4G LTE modem, SYNC 3 and B&O PLAY audio
The all-new Ford Ranger midsize pickup truck will be reintroduced to the North American market in 2019. Rugged all-new Ford Bronco midsize SUV returns in 2020 as a global vehicle; both Bronco and Ranger to be built at Ford's Michigan Assembly Plant. Ford-owned Chariot – the app-based, ride sharing service in San Francisco and Austin, Texas – will expand this year to eight cities, including at least one global city.
Ford presents a vision for the "City of Tomorrow" to inspire innovation and assist cities in solving mobility challenges to help people move more easily today and in the future.
"This year, the expansion of our business as an auto and mobility company moves into even higher gear," said Mark Fields, president and CEO. "We're introducing even more new vehicles and technologies to make life better for millions of people in the near term, plus we're presenting a vision and partnering with cities to move more people even more efficiently in the future."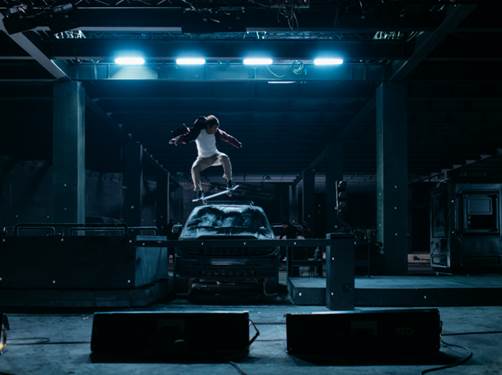 Looks like Mountain Dew will be sending out some new videos this year. They are kicking off 2017 in a big way with a new global Do The Dew campaign centered around the belief that There's No Feeling Like Doing. Behind the campaign launch will be a series of creative including a new TV spot, a graphic transformation and more. The first piece in the series, titled "Fade Away," debuts today on social channels and television, and stars DEW pro-skateboarder Sean Malto – bringing to life the feeling Malto experiences when he is at the height of his game and everything around him fades away, leaving him with an exhilarating sensation.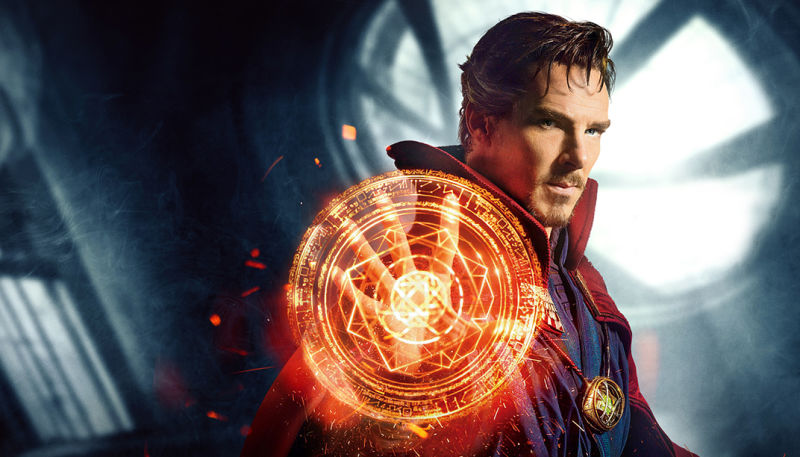 Looking for a good movie to watch on Valentine's Day? Marvel has you covered. Marvel Studios' "Doctor Strange," the story of Dr. Stephen Strange, Master of the Mystic Arts, has mesmerized both audiences and critics, pulling in more than $658.3 million at the worldwide box office to date and earning a 90% critics consensus on Rotten Tomatoes. The biggest single-character introduction in the Marvel Cinematic Universe (MCU), it also carries on Marvel Studios' winning streak as the 14th consecutive MCU film to debut at #1 at the domestic box office.
On Feb. 14, "Doctor Strange" fans can bring home the critically acclaimed blockbuster early on Digital HD/3D and Disney Movies Anywhere, or on Blu-ray 3D™, Blu-ray, Digital SD, DVD and On-Demand on Feb. 28. The Blu-ray and Digital releases come packaged with over 80 minutes of fascinating, never-before-seen bonus materials, including five behind-the-scenes featurettes, five deleted scenes, hilarious outtakes, part two of the comical mockumentary "Team Thor," audio commentary, and an exclusive look at the future of the Marvel Cinematic Universe.
Check out the bonus features below.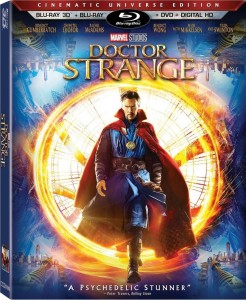 A Strange Transformation – Open your eye to a new dimension of the Marvel Cinematic Universe, and see how the filmmakers brought one of comic books' greatest characters to life.
Strange Company – Find out what it's like for the cast to work on a Marvel film, and how Director Scott Derrickson engineered one of the most ambitious, imaginative films ever.
The Fabric of Reality – Take a closer look at the movie's extraordinary sets, meticulously crafted costumes and amazingly detailed production elements.
Across Time and Space – Explore the countless hours of dance and fight choreography the actors endured in preparation for their physically demanding roles.
The Score-cerer Supreme – Join Composer Michael Giacchino and a full orchestra during live recording sessions, and experience the movie's mind-bending music.
Marvel Studios Phase 3 Exclusive Look – Get an early peek at Marvel's spectacular upcoming films, including Marvel Studios' Guardians of the Galaxy Vol. 2, Thor: Ragnarok, Black Panther and Avengers: Infinity War.
Team Thor: Part 2 – See more of the hilarious partnership between Thor and his roommate Darryl in this satirical short.
Deleted Scenes
Strange Meets Daniel Drumm
Kaecilius Searches for Answers
The Kamar-Taj Courtyard
Making Contact
Lost in Kathmandu
Gag Reel
Audio Commentary by Director Scott Derrickson
Plus there is a digital exclusive called Through the Keyhole: The Science of the MCU – Discover how Marvel grounds all its films in real science, and explore the connection between science, magic and imagination.
From Marvel Studios comes Doctor Strange, the story of world-famous neurosurgeon Dr. Stephen Strange (Benedict Cumberbatch), whose life changes forever after a horrific car accident renders his hands useless. When traditional medicine fails him, he travels to the remote Kamar-Taj in search of a cure, but instead discovers the mystical arts and becomes a powerful sorcerer battling dark forces bent on destroying our reality.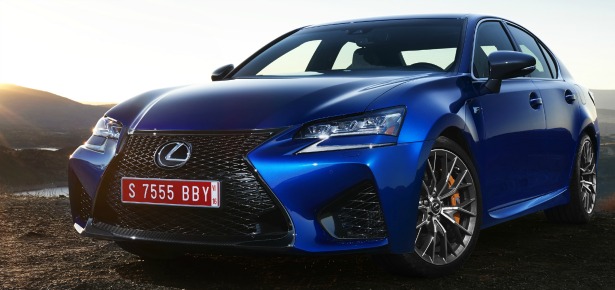 Lexus dives head first into the performance sports sedan battle with the GSF.
In the interest of full disclosure, I'll admit I was never a big fan of the Lexus GS. It always felt like the fulfillment of an obligation to offer a mid sized luxury sedan. Previous incarnations of the GS, even the 350 F-Series felt just a little big and heavy on the track and when offered the choice of models it was usually one of the last options I chose. I like cars that are clearly designed for a purpose and the older GS series just felt like an afterthought.
The GSF is no afterthought. The GSF looks and drives like a Marvel Comics redesign. From its signature "Ultrasonic Blue Mica" paint job, bold and polarizing design, and 467 HP V8 engine, the GSF has been designed with a certain kind of driver in mind. This time around it was me.
The Look
The paint job alone costs more than some people's cars. The GSF flares where it should flare, pinches tight where it should pinch. It's wide and athletic in the front and has just enough of a swoop in the rear to distinguish the trunk from its less affluent cousin, the Toyota Camry. I'm on record for loving the spindle grill and remain a big fan of the overall posture of Lexus' brand refresh. This car is not a mild mannered sedan with sports styling. The GSF is a luxury sports sedan and everything about the look promises a bold driving experience. A glance puts it in the same category as some heavy hitters with initials like M5, AMG and E63. Will the drive measure up?
The Drive
I'm familiar with the 5.0L 476 HP V8 engine, having tested it on the RCF last year. Spoiler alert, it is still super fun to drive. In a day of ecoboost this and turbo that, the thrill of pressing the gas and getting raw horsepower can be forgotten. Not so in the GSF, even in ECO and Normal mode, the engine springs to life with a roar. When the drive mode select is placed in S or S+ mode, the enhanced engine noise growls and fills the cabin with the noise of delightful revving and downshifting. Speaking of downshifting the 8 speed automatic transmission is a revelation. In canyons and straightaways it seemed to predict my next move, anticipating downshifts and never getting caught awkwardly between gears. The suspension was stiff but comfortable enough, stopping just short of a luxurious ride. Potholes and grooves in the road were managed without any rattling and overall the car felt very snug and well put together. Out on the highways, wind and road noise are a dull murmur and the engine noise only kicks in when aggressive maneuvers began.
What the F?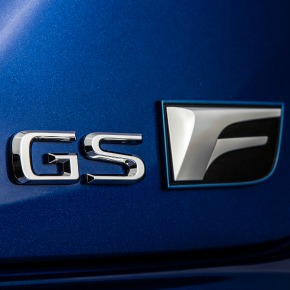 What the F is the F? What the F is the F series? Aren't they the same?
Short answer, no.
Medium answer, welllll they do have some overlap.
Long answer?
The F Series badge is a trim level and a suite of options available across the Lexus lineup. It includes better components and bigger engines, premium sound, etc. The F is a stand alone. It's an answer to the M series or the AMG of its european competitors, a car custom built for the well heeled driving enthusiast. Fans of Silicon Valley will get it, this car, um, F's.
So, when you see the "F Series" badge, the driver thought enough of themselves to add a few extra touches. When the badge says "F"? It means this guy really likes to party.
Interior
Overall very sharp interior in the GSF. Lots of carbon fiber, well accented lighting and the familiar dash design work well with the comfortable bolstered seats and mid sized back seat, The increasingly dated infotainment system remains largely as is, utilizing the Remote Touch Controller to navigate the 12.3″ screen. The software has begun to feel a little clunky for a car so technologically advanced and is surely up for an update in the coming model years.
Features
Lexus has the GSF packed with so many safety features it dominated the Monroney sheet. Obvious ones like airbags give way to the less obvious like Pedestrian detection, Lane Departure Alert and Cross Traffic Alert. The entire suite of safety features really combine to impact the way you drive the car. Radar assist cruise control remains my favorite. It allows the driver to set a safe follow distance and an optimum top speed and the car does the rest. Best used on the open highway, it essentially takes over the throttle and braking responsibilities, even bring the car to a full stop if traffic dictates. A welcome step in the road to cars that have more and more self driving capabilities, this practical innovation is a pleasure to use and extremely effective at predicting slowdowns up ahead. The optional Mark Levinson Audio system is crystal clear, allowing max volume without distortion or buzzing.
The Lexus GSF comes in at high marks. What it lacks in refinement it makes up for in enthusiasm. The bold look and large, naturally aspirated engine will attract a more youthful part of the marketplace sometimes felt forgotten by the legacy brands of Cadillac and Lincoln and offer a clear alternative to M5 and AMG. An exciting drive, an aggressive look and a sharp interior design make the GSF stand out from the crowd.
MSRP as tested $86,760
5.0L DOHC 32 Valve V8
467 HP
19″ Forged Alloy Wheels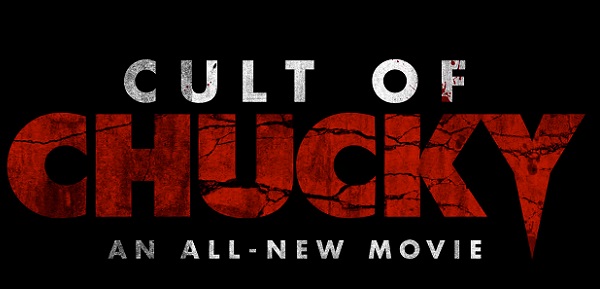 Who was a fan of the Chucky film series? Well for those who loved that toy that terrorized people he is back. A new movie called the Cult of Chucky is in the works. The film is set around when Nica Pierce is confined to an asylum for the criminally insane for the past four years, she is erroneously convinced that she, not Chucky, murdered her entire family. But when her psychiatrist introduces a new therapeutic "tool" to facilitate his patients' group sessions — an all-too-familiar "Good Guy" doll with an innocently smiling face — a string of grisly deaths begins to plague the asylum, and Nica starts to wonder if maybe she isn't crazy after all. Andy Barclay (Alex Vincent), Chucky's now-grown-up nemesis from the original Child's Play, races to Nica's aid. But to save her he'll have to get past Tiffany (Oscar®-nominee Jennifer Tilly), Chucky's long-ago bride, who will do anything, no matter how deadly or depraved, to help her beloved devil doll.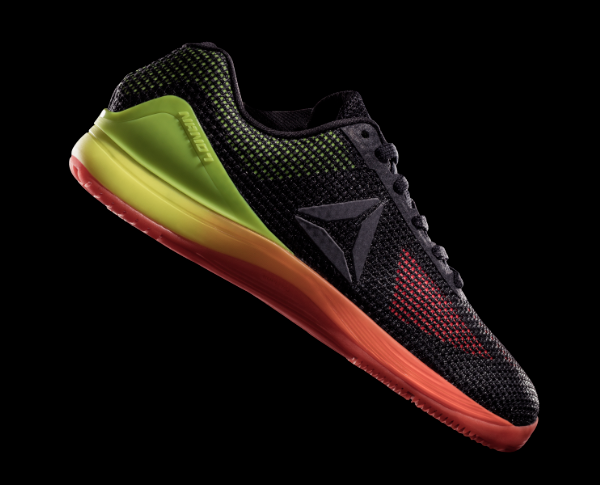 New Year's resolutions are hard to keep. One of the biggest ones are trying to hit up the gym. One way to keep your work out going is by getting some fantastic kicks. Good news! You are in luck. Today Reebok launched the Reebok CrossFit Nano 7 training shoe, upholding its legacy as one of the leading footwear brands in the CrossFit community. As Reebok continues to evolve the Nano franchise, adjustment to the ultimate training shoe includes precise refinement to the silhouette, helping to improve the fit for every athlete.
Built as the ultimate training shoe, the Nano 7 allows anyone pushing their body through a work out to be light on their feet. The inclusion of NANOWEAVE technology helps to achieve the most comfortable, most durable, and most breathable Nano ever.
Additional features to the shoe include Powerlaunch toebox, adding to a strong foundation for improved power, fit and stability. Reinforced heel clips offer stability and locked in feel for any movement in your workout.
For the first time in the history of the Nano franchise, fitness fans will be able to get their hands on the latest Nano training shoe in January, ensuring they can take advantage of the sleek design and dynamic fit while competing in this 2017 Reebok CrossFit Games Open and ensuring all fitness enthusiasts can make every nanosecond count throughout 2017 when working out in this ultimate training shoe.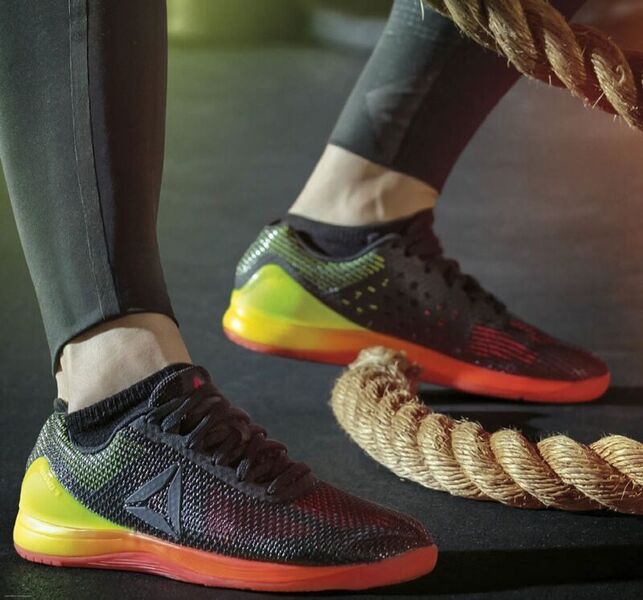 As with previous Nano evolutions, the Nano 7 includes many advanced updates working alongside NANOWEAVE, which include:
Refined structural fit – strengthening foundation in the foot to help improve power
Expanded RopePro – ensures durability and protection and is now adhered to the medial upper and eye stay with a new super grippy rubberized material
Cushion and shock absorption – provides a smoother ride during workouts that include running and box jumps
The Reebok CrossFit Nano 7 will be available from the official CrossFit store at store.crossfit.com on January 4th 2017, and on Reebok.com from January 5th 2017.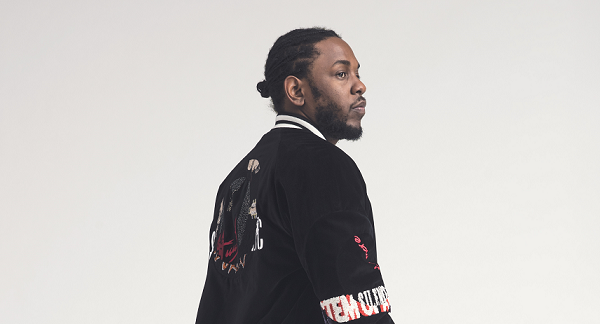 Looking to update your wardrobe for 2017? How about starting with some fresh, hot kicks. Reebok Classic and music icon Kendrick Lamar continue to evolve their creative partnerships with the launch of the Reebok Classic x Kendrick Lamar Club C Capsule. For his first iteration of the historic Club C sneaker, Kendrick draws on his experiences from both past and present to add his unique style and message to the legacy of the classic tennis shoe.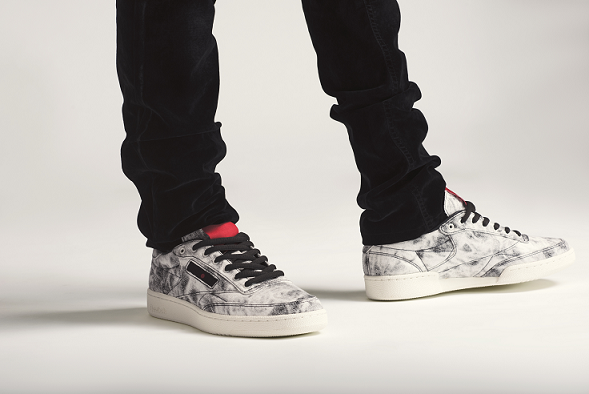 Taking direct inspiration from his latest album, the sneaker's aesthetic focuses on the themes of anonymity and abstraction while also calling for unity. Inspired by his ability to invoke conversation around race and social injustice, the Club C forces people to think deeper and celebrates Kendrick's ability to create art with meaning in a stylish, provocative manner.
The shoe will be available in adult unisex and children's sizes at Footaction, Sneaker Villa, Shiekh Shoes, Jimmy Jazz, Shoe Palace and Reebok.com worldwide starting January 13th for $109.99 in adult sizing, $70 for kid's styles, and $50 in toddler sizes.