Kate Upton SoBe Interview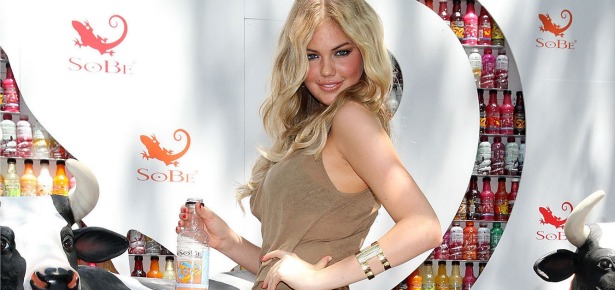 Kate Upton needs no introduction. She's the 2011 Sports Illustrated Swimsuit Rookie of the Year and she can do a damn good Dougie. Last week, Upton was in New York for a #TryEverything SoBe event at Madison Square Park. While other celebs like Hillary Duff, Jessica Szohr and Bernie Williams were trying out new things like mango melon bowling, fuji apple pitching and green tea putt-putt, Upton challenged two fans to see who could milk SoBe Orange Cream from a fake cow the fastest.
We had a chance to speak with Upton while she was at the event. We talked about her fake cow milking prowess, modeling career and what it's like to be ridiculously good looking. Check it out:
To see more Try Everything adventures, visit SoBe.com or check out #TryEverything @sobeworld.
Related Posts

about 2 months ago - No comments
Greg Olsen plays in the National Football League as a tight end for the Carolina Panthers. He started his career with the Chicago Bears in 2007. He has been through a lot in the league, but he had his toughest challenge off the field. During the offseason in 2012 Greg and his wife, Kara were