Chris Stout
Posts by Chris Stout

We received a pair of Teva Mush Frio Lace Canvas shoes to review last week and I gotta say, I really like 'em. Sure we're a blog and we like free stuff and all that, but these kicks are pretty sweet. They're based on the Teva Mush flip flop line. Now I'm not a big flip-flop guy myself, so I don't know how the Mush shoes compare to the Mush flops. I do know that the Frio Lace Canvas is super-soft, breathable and comfy as hell.
The Teva Mush Frio Lace Canvas shoes are basically like sturdy socks made out of form-fitting foam. They're crazy lightweight to the point where you feel like you're not wearing shoes at all. The shoes are super wide and non-constricting, but they're also contoured to your feet. There's a bump in the interior that fits perfectly in the bottom bridge of your foot. So with all this soft and gushy flexibility, they still give you a sturdy, stabilizing fit.
One of the drawbacks of the shoe is that the sole is a bit on the slippery side. These aren't your go-to kicks for a rainy day. But if you don't plan on running down a wet staircase, you won't have much to worry about.
The Teva Mush Frio Lace Canvas shoes are the kind of kicks you put on when you don't really want to leave your house. These aren't running shoes. They're not designed for that. These are lazy day, phone-it-in shoes. They're like Styrofoam to-go boxes for your feet. Check 'em out: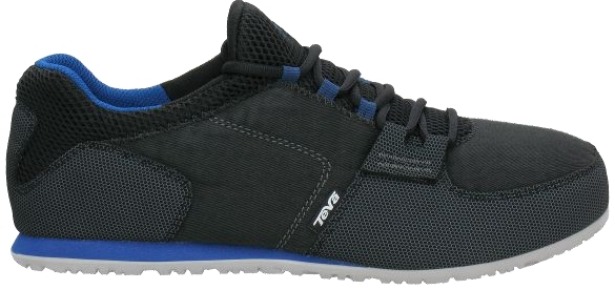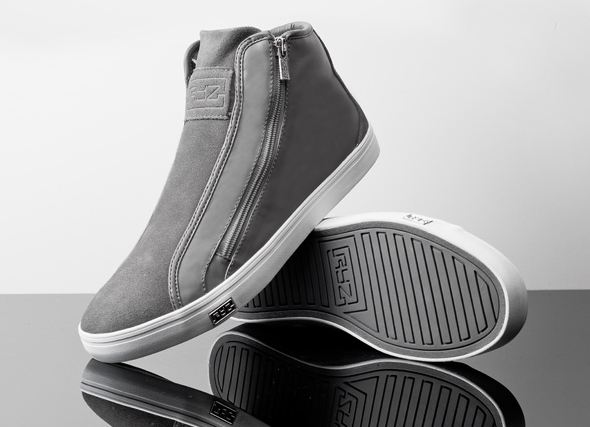 I'm a sneaker guy. I don't like fancy shoes. They're just not for me. Sure, I got some nice shoes for weddings and funerals and such, but I don't break those out unless I absolutely have to. If I have the option to choose comfort over class, comfy shoes win every time. Even if I'm semi-dressed up, there's a good chance I'll complete my look with a pair of Sauconys.
RYZ knows this. They know that most guys prefer sneakers over dress shoes. RYZ's aim is to provide guys with a satisfying middle ground – a combination of comfort and class, sophistication and relaxation.
RYZ was founded in 2008 by Rob Langstaff, the former president of Adidas USA and Japan. Langstaff is a former Captain in the US Air Force and an avid runner (he once held the record for the 1500 meters at the Air Force Academy). Langstaff started working at Adidas back in 1991, so he knows a thing or two about shoes. He speaks English, German and Japanese, and he believes in a open source, democratic take on design. Along with input from consumers, Langstaff paired up with Creative Director Todd Alan Breland to blend athletic footwear with a more refined sense of style.
"We designed a shoe that you could where with a suit and not look like a dork," Langstaff said when describing the H-G3. That pretty much sums up it up. If you can maintain a sporty mindset while still pulling off a touch of class, you'd do it in a heartbeat. And if you could use a side zipper to get the shoe on in like 10 seconds, that's just an added bonus.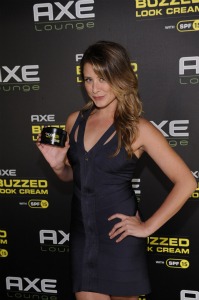 Summertime is here, so it's time to cut that friggin' mop, bro. You don't want to enter the beach season with overly floppy hair. Trim that top proper for the warm months ahead. Plus, studies show that chicks dig the buzz cut. Seriously. Based on a national survey conducted by StrategyOne earlier this year, three out of every four girls say they're more likely to run their hands through a buzz cut because they like the soft feel of the buzz.
But the buzz cut can also lead to too much sun exposure and scalp sunburns. If red, peeling scalp isn't the look you're going for, check out AXE Buzzed Cream + SPF 15. The cream gives your buzz some style while protecting it from the sun's rays.
As part of the product launch efforts, AXE donated $50,000 to the Wounded Warrior Project. This non-profit organization supports troops that are injured in the line of the duty. Lo Bosworth was on hand at the AXE Lounge in Southampton, New York to show her support for the Wounded Warrior Project. If you want to support buzz cuts and a good cause, just head over to the AXE Facebook page and give 'em a thumbs up.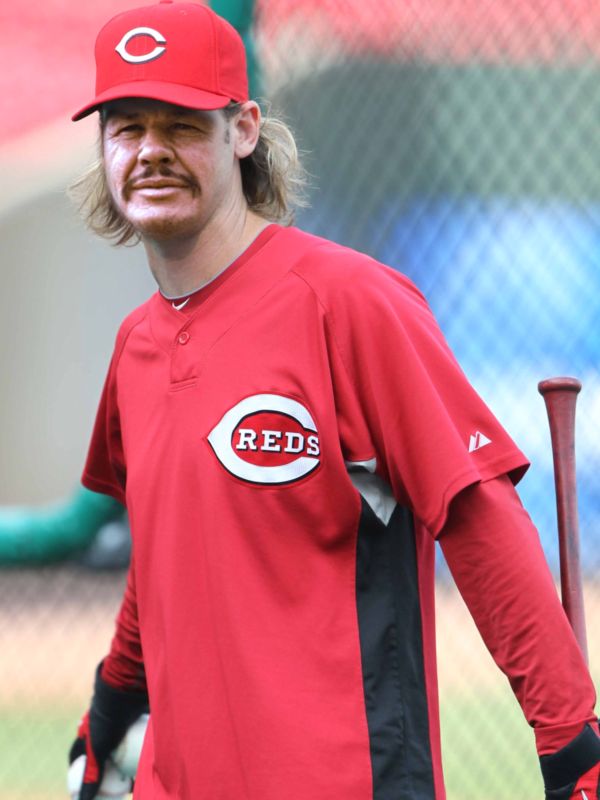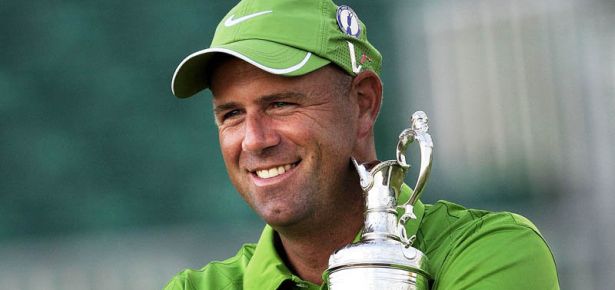 The US Open starts tomorrow, and Stewart Cink is ready to go. Cink joined the PGA Tour in 1997. He has 13 professional wins and six PGA Tour victories under his belt. Three years ago, Stewart was ranked the sixth best golfer in the world. He spent over 40 weeks in the Top 10 between 2004 to 2009.
Cink likes to keep in touch with his fans via Twitter. The dude's got over 1.2 million followers, and with frequent updates posted everyday, he'll be pushing 10,000 tweets pretty soon.
Cink recently partnered up with Dove Men + Care as part of their "Journey to Comfort" campaign. Dove Men + Care is also putting on a Tournament to Comfort game where golf fans can play for the chance to win tons of prizes, including an opportunity to meet Cink and his swing coach, score a set of custom clubs or even a trip to the 2010 tour championship.
We had a chance to speak with Cink to discuss the Journey to Comfort campaign, his preparation for the US Open, why the Euros keep rocking the Ryder Cup, Tiger's ability to rebound and what Cink loves the most about the game of golf. Here's the interview: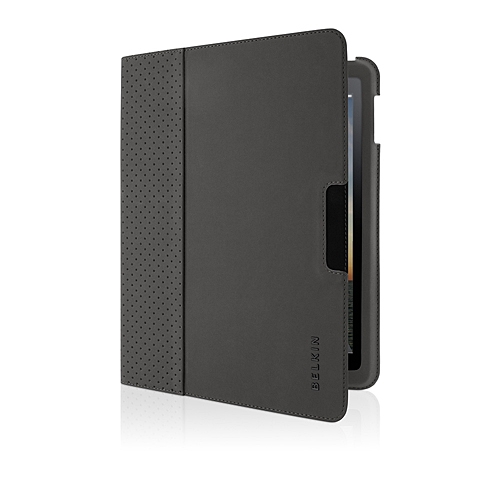 If you're going to drop the cash for an iPad 2, you need to pick up something to protect that investment. There are plenty of iPad 2 cases on the market. You'll find cases that provide extra style points and cases that focus on max protection. Functionality is crucial as well. If you got the looks and the protection, but you can't maneuver your fancy tablet, what's the point, right?
We recently received a Belkin Slim Folio iPad 2 case to review, and we tested the thing out for a couple weeks. If you're trying to make a fashion statement with your iPad case, the Belkin Slim Folio probably isn't your number one option. It's not ugly or anything, but it's not going to turn any heads, either. It will, however, offer you great protection against scuffs and scratches and a whole lot of functionality.
The slim fit and soft material provide extra durability without adding a ton of weight. The clip-on case that you get from Apple will give you front screen protection, but that's about it. The Belkin Slim Folio shields your iPad completely. The squishy material is soft to the touch, but still offers plenty of grip.
The case comes with an attached strap that you can use to keep the front cover closed. This strap can also double as a hand holding slip. When holding your iPad, you just flip the cover over and place your hand inside the strap for easy viewing. The Slim Folio also has multiple viewing positions. You can situate the case for easy typing or stand it up at different viewing angles.
The one complaint we have with the case is that the cut outs for the camera lens, headphone jack, volume meter and power button seem to be just slightly off a bit. Just a tad. You can still access each of these areas with ease, but the extra snug fit of the Slim Folio case makes it difficult to align these access areas precisely with the case itself.
Again, if you're going for maximum style points, the Belkin Slim Folio Stand won't be your top option. If you just want a soft, lightweight cover that offers complete protection with smart, functional viewing options, the Slim Folio is a nice package for $39.99.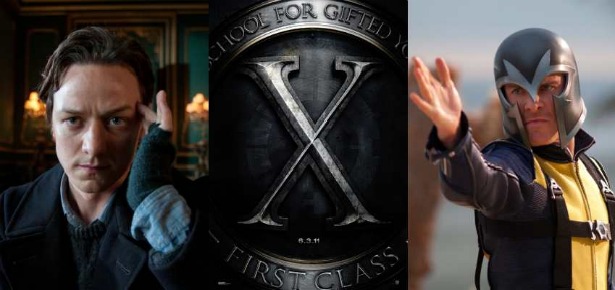 Let me start this off by saying that I'm not a comic book purist. Sure, I owned my fair share of comics growing up, but my comic book fascination was casual at best. I don't know the back stories of every major comic book character. I've picked up what I've picked up with over the years. I'm not gonna win any origin story arguments with nerds, but I'm not going to totally be totally lost in these debates either.
So X-Men: First Class is a reboot of a franchise that needed some serious refreshment. The first couple X-Men films we're pretty solid, the last one got kinda stale and that piece of trash Wolverine movie was borderline unwatchable. I went into X-Men: First Class with the expectation that James McAvoy and Michael Fassbender are two pretty decent actors. S how bad could it be?
Well, it was awesome. For all the reasons I thought it would be awesome. The supporting cast isn't shabby, but Fassbender and McAvoy make this film better than good. McAvoy single-handedly made Wanted watchable and Fassbender's performance in Inglorious Basterds gets better with every repeat viewing.
These two guys bring new life to their characters. McAvoy adds depth to the young Professor X, the optimistic, diplomatic, naïve genius with budding leadership skills and cheesy pickup lines. Fassbender's take on Magneto is fantastic. He balances light scenes with serious emotion while portraying the damaged, defiant realist who slides into super villainy.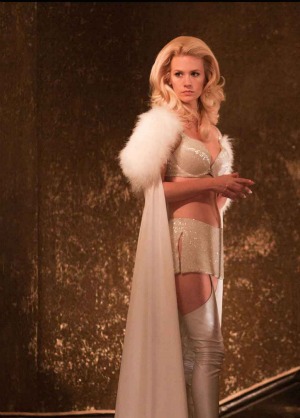 The film is set in 1962, and that added a nice touch as well, especially when it came to January Jones and her wardrobe selections. Man, that chick was smokin' in this movie, but she just can't act. It's a sad fact, but a fact nonetheless. Thankfully she didn't have too many lines.
Kevin Bacon made me forget that he was Kevin Bacon by the end. That's no small feat, that. His performance as Sebastian Shaw was pretty commendable, and he did the super evil thing pretty well.
I know some comic book fans are bitter about the origin story remixing that went down, but get over it. The franchise needed a Batman-style restart, and it went pretty well. With comic book back stories changing all the time in the world of actual comics, it's difficult to be bitter about the way this film used its rebooting license.
Sound casting choices, good pacing, the strong relationship between the two main characters and some clever fictionalized historical plot maneuverings make this film a strong summer blockbuster. You'll laugh (a little), you'll cry (k, maybe not), but you'll definitely be down to watch the next movie with this new team of X-folks. And that's what a quality reboot is all about.
Amazing. I can't believe I never came across this before. Who knew this fantastic song had an equally mind-blowing video? Well, other than the 10 million people who've already seen this on YouTube…
Sure it was long overdue, but Shaq sure did retire in style. From fake phone calls, to film highlights and retired nicknames, Shaq put on a good show for the media today in Orlando. Here's the video: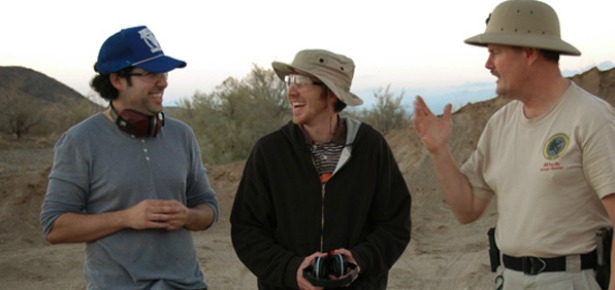 Travel shows can take on plenty of different forms. You got travel shows that focus on culture, food, sports, music, beaches, luxury, you name it. But what about a travel show for funny dudes that want to film themselves experiencing crazy shit. This is what Mancations is all about. It's an unscripted comedy duo travel show that premiers on The Travel Channel this weekend (Sunday, 9pm).  Mancations follows two lifelong friends, comedians Evan Mann and Gareth Reynolds, as they take on manly, bucket-list style challenges in different spots across the country.
These two funny dudes find the lighter side of things as they try stuff like Ninja school, Space Camp, Civil War reenactments, crab boat fishing, MMA fighting, Navy SEAL training and extreme watersports. The show takes Evan and Gareth out of their comfort zone and exposes them to these super serious, extra-masculine experiences. These guys have been performing improv together for the past 10 years, so they highlight the humor and find room for laughs as they try out all this crazy stuff. Not a bad gig if you can get it.
I talked with Evan and Gareth a few weeks ago while they were getting ready for a Civil War reenactment. We discussed the duo's improv background, the show's origin and the most enjoyable experiences they've had so far. Here's full interview: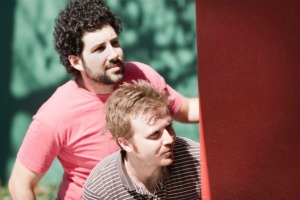 CS: How did you guys come up with the idea for the show?
EM: Well there was actually an article in the Wall Street Journal that was talking about Mancations. Gareth and I have been friends for like the last 13 years and have done a lot of stuff all throughout the country together. One of the things we did actually was we made a video a few years ago where we went to the Testicle Festival in Missoula, Montana. We documented it and made it into a video and it's kind of one of the funniest things we've ever made. It seemed like a great idea for a show.
GR: I think we've kind of taken the idea of just sort of showing up at a place and being off-the-cuff and kind of in the element of the certain place and then kind of tying it into – like I've been saying – this Wall Street Journal article that's really themed towards men's vacations or guy getaway trips or something like that.
EM: Right.
CS: So what's the most enjoyable experience that you guys have had so far?
GR: We've done some pretty crazy shit in the last month.
EM: For me it was when we flew out in these things in Arizona called "Ultralight Trikes" which are basically like motorcycles with wings that are controlled like a hang glider. They get up to like 10,000 feet. They corkscrew, they go super fast. Just you and the pilot in these really small things. It's crazy. I mean they're so light you can just flip them over. You could take off and land so easily, you can land anywhere. We were flying all through the desert, in between cactuses one second and then in the next second we would jet up to 3,000 feet and then right back down over the top of a lake. That was incredible.
GR: For me it was we went to Space Camp. Kind of capped it all off by going to Florida to do micro gravity which is just like weightlessness in the back of a vomit comet.
CS: (laughs)
GR: Which is terrifying and so surreal. We were actually just watching a ton of the episode, watching the first time Evan floats and the expression on his face …
EM: When we were at Space Camp we were just telling people we were gonna do it. These are people who have devoted their lives to space and they were so jealous. Then to actually do it and watch your body float, and float yourself, have water float in front of you, it's just like- it feels like-
GR: It feels fake.
EM: It's definitely one of those experiences that you can't ever prepare for. You just have no idea what it feels like until you're actually in the back of that cabin floating around in zero gravity.
GR: Yeah.
CS: Did you guys come up with the target list of things you wanted to do or was it a collaborative effort?
EM: Yes.
GR: Yeah.
EM: Yeah we did. We did back and forth with the network obviously, but when we got picked up for the series, after we made the pilot, we created a list of like 45 places. Places we've always wanted to go, also things we're terrified of, just kind of a nice combination of things we think will 1) Make for good TV and 2) Things that we've always wanted to do.
GR: Also what's really weird is that we're producing it so we're spending two months in an office just coming up with the craziest shit we can think of and then to actually shift gears to actually being the people who are going to be doing it – it's almost like you really just kind of back yourself into a corner and we're like we are actually the people who are going to do these insane activities.
EM: Right. I mean you know right now we're in Jefferson, Texas about to head to a Civil War reenactment. If you had asked me a year ago if I had ever in my entire life done a Civil War reenactment, I'm pretty sure the answer would have been "no." But it's something that's interesting and loaded with characters and hopefully potentially really funny so here we are.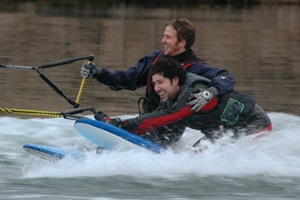 CS: So you guys have an improv background, where did you guys initially start doing improv?
GR: We actually met at Emerson College in Boston, we started doing sketch comedy and improv and then we met up in LA and we basically started a sketch group. Then that sort of bled into us making online videos and then that really got us into this campaign that we did where we just traveled the country talking to a ton of girls. And the way we shot it was really similar to the kind of way we're doing this in the sense that we know where we're going, we have an idea of who we're going to meet, but we're really – in this process – kind of married to the idea of keeping it realistic. I think it plays to our strengths in the sense that it is all just … it's very improvy. We're in a scene and wherever we are, we're trying to make it funny. The way that we've done a lot of stuff is we'll just kind of come up with an idea and then sort of just make it up as we go along with the structure.
EM: Yeah. And I think what's great about this show is that the comedy kind of comes from the fish-out-of-water element. We just spent a week in the Poconos at Ninja Camp. Neither Gareth or I have really any martial arts training.