Art Eddy III
This user hasn't shared any biographical information
Jabber/GTalk: Art Eddy III
Posts by Art Eddy III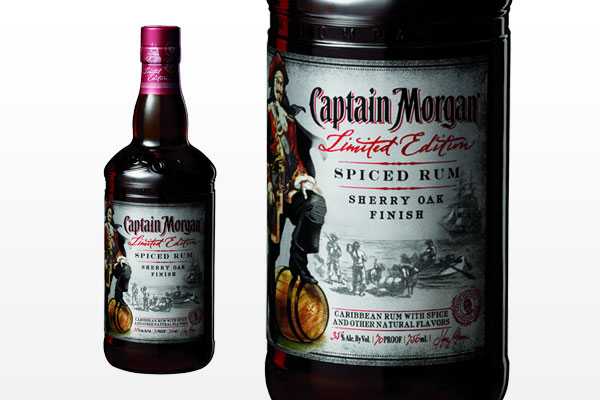 The famous Captain Morgan is back at it again. Just in time for summer there is a new limited edition rum from the Captain Morgan line. It is the Sherry Oak Finish Spiced Rum. For those who are fans of this line let me say that you will not be let down.
I tried this limited edition many different ways. I first sipped it on the rocks. As I poured it into my glass there were a bevy of sweet smells that was released out from the bottle. I was able to pick up hints of vanilla, cherry, raisin, toffee and a bit of molasses. Of course the smell of oak was present as well.
Just like the aroma the taste gave off the same vibe. Tastes of oak, vanilla, and cherry were all there in each sip. I also was able to pick up the taste of cocoa and caramel. It was very smooth to drink and it doesn't need any mixing, but with that being said I still like to make a few concoctions when drinking rum.
I did the traditional Captain and Coke recipe with this version of rum. It was a bit sweeter to me than the original mixture, but still went down really well.
Another recipe that I tested out was the cocktail called Captain's Invasion. This will be a great summer beverage. It was refreshing and it will be one of my go to drinks while the rum is still available. If you want to make this cocktail check out the directions below.
There is a very cool story behind the Sherry Oak Finish Spiced Rum. Legend has his that in 1671 Captain Henry Morgan and his crew were involved in a battle in the shores of Panama in 1671. Last year there was a discovery of a few remains of that fleet from the 17th century.
There were treasures found in a hull from one of those ships. One of the artifacts collected was a barrel. Inside that barrel is believed to be Captain Morgan's brand housed sherry. This discovery led to the creation of the limited edition blend.
This rum will be available for a short while and you can pick up a 750ml bottle for $19.99. You can't miss the bottle. It has a metallic label that commemorates the legend of Captain Morgan's battle of 1671.
Captain's Invasion
1 ¼ oz. Captain Morgan Limited Edition Spiced Rum
¼ oz. Grand Marnier Liqueur
¾ oz. Lime juice
2 Dashes of bitters
Directions: Add all ingredients to an ice filled rocks glass. Stir to blend and garnish with a lime wedge.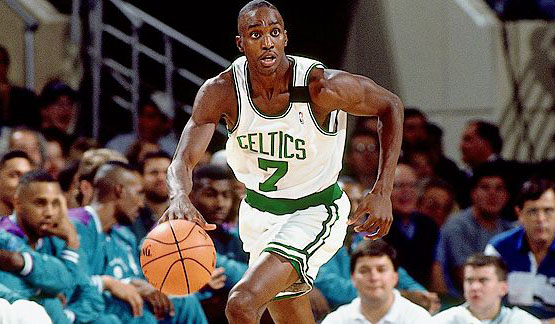 When you think of Dee Brown a few things come to mind. One is the ridiculous no look dunk he performed at the 1991 Slam Dunk. Two is the Reebok Pump Omni Lite shoe that he made famous during that contest.
Besides winning the Slam Dunk title that year, Brown had a great career in the NBA playing for 12 years most notably for the Boston Celtics. I was able to have Dee Brown answer some of my questions while he was being interviewed for a documentary on the late Reggie Lewis, directed by Torey Champagne.
I wanted to know where and how Dee came up with the no look dunk, who if any pushed his competitive edge on the court, and how it felt to have his own shoe.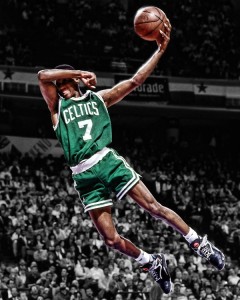 Art Eddy: How many weeks or months did you plan out the iconic no look dunk in the 1991 Slam Dunk Contest?
Dee Brown: The first time that I did it was in during the dunk contest. Never practiced it. I didn't figure I was going to do that dunk until I was running towards the baskets. I pretty much knew I already won the dunk contest. So I wanted to do a signature dunk. I wanted something that everyone would remember me by.
Michael Jordan taking off from the free throw line or like the Dominique windmill, I wanted to do something that no one has ever done before. So while I am running I thought why don't I just close my eyes? If I close my eyes no one will know that my eyes are closed because the judges are behind me. So it went from closing my eyes to maybe just putting my hands over my eyes and it just gravitated to my arm.
As I was jumping my hand going, my arm going, my eyes closing and it was the first time I ever did that dunk. I was either going to make it and have people talk about me now or I miss it and guess what and talk about it now. People would be like remember that guy that ran into the side of the backboard? That would have been me so never practiced it at all.
AE: You were going head to head with a phenomenal dunker in Shawn Kemp that year. What was it like to compete against him?
DB: The funny thing about the Shawn Kemp head to head thing was that all the contest guys were sitting all together. Rex Chapman, Otis Smith, Blue Edwards, a bunch of really good guys that could dunk, and I was sitting next to Shawn Kemp. Everyone knew who Shawn Kemp was. We both had the Gumby haircut.
So everyone is asking Shawn for his autograph. I remember one kid goes, 'Hey what's your name?' I said Dee Brown. He really didn't know who I was and he looked at Shawn and said, 'Shawn is that your little brother?'
I said, 'Wait a minute….wait a minute…did he just say? Ok I get it.' That got the competition started at that moment when that kid asked me if I was Shawn Kemp's little brother. It transpired into the contest with some great dunks. For a guy that tall at 6'10" to be able to move his body the way he did and being able to slam with so much force it was unbelievable.
I just tried to be creative as possible and do different dunks. Do things that people haven't seen like pumping up my shoes kind of got the crowd into it. It was one of the good head to head battle in the finals.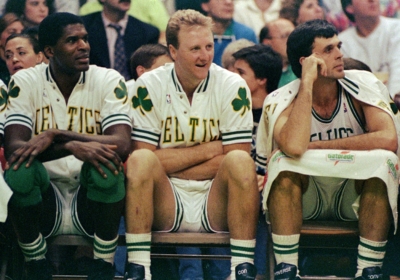 AE: Was there one player whether it be a teammate or an opponent that drove your competitive spirit?
DB: I think the main guy was Larry Bird because he was the best player on our team. To me top two or three player in all-time Celtic history. Him and Russell. I got a chance to play with Larry. He drove me as a rookie because even though he was the best player and it sounds cliché, but he was the first guy in the gym and the last guy to leave.
He made sure I understood what Celtic Pride meant, being a student of the game. You wear the uniform the right way and respect the game. He drove me to the best player that I could be in not so much personal glory, but for the team. For all the Celtics like the Havlicek's, the Jo Jo White's, the Dennis Johnson's, the Dave Cowens, and the Bob Cousy's.
On a daily basis I got to see those guys respecting that uniform. The other guy that was more like a mentor type was Robert Parrish.  He was like my big brother. He took care of me. He made sure I know what people to stay away from. Taught be to be a professional and go buy suits. He took to places on where to buy suits my rookie year. He mentored me in the professional way off the court. Larry was my inspiration and driving force on the court.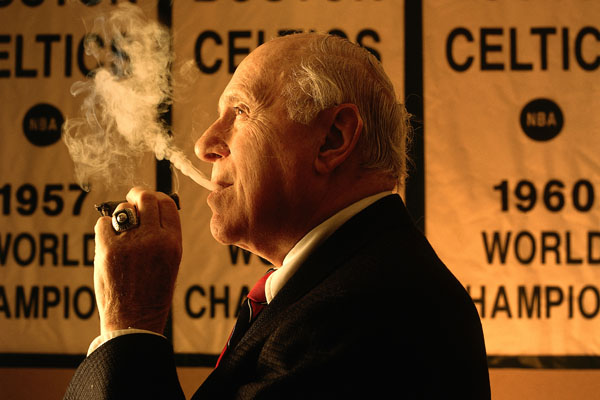 AE: Is there one thing that stands out most in your career?
DB: People would assume it would be the dunk contest because it was an individual event. I think the really big thing that drove me and stands out was when I got drafted. To hear Red Auerbach say your name. To hear him say, 'We are taking a 6'2" guard from Jacksonville, Dee Brown.' It is Red Auerbach.
He has said everybody's name. Every guy that he had drafted over that 30 year time came out of his mouth. To be a part of that group and that guy wanted you, the greatest coach of all-time, to make sure that you are a part of that franchise. He wanted you to be a part of that Celtics history and Celtic pride. Just to hear him say that and be around him for so many years was such a great feeling.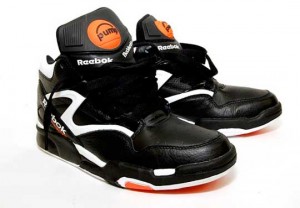 AE: How cool was it to have your own shoe?
DB: It's good because you can go anywhere and I mean anywhere, beyond the states, China, Australia, you say Reebok Pump and the first thing that comes up is Dee Brown. You felt like you did something. I really put a mark on a shoe and identify with a shoe.
Obviously everybody knows that you say Jordans, its one guy. It's Michael Jordan. When you say Reebok Pump you think Dee Brown. So that is unique and it feels good. To this day 20 some odd years later people still talk about the shoe and the contest and what I did. They identify me with that. Even the kids who really don't know or were not even born, because I work with a lot of kids on the basketball court or even guys I coach in the NBA, will say 'You are that guy who did the pump thing.'
So it is good that people still talk about it and still identify me with it. So it is good to still be relevant in a way every few years when people want to talk about the shoe. Even in February when the Dunk Contest comes I'm popular again, so it is always good to talk about it.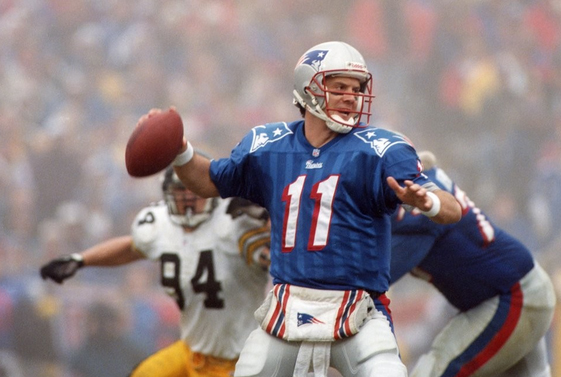 Drew Bledsoe is known for his great career as a quarterback in the NFL most notably for the New England Patriots. Bledsoe was the focal point of the Patriots offense which was the reason why he drafted number one overall in 1993 from Washington State University. The two time All-Pro also played for the Buffalo Bills and Dallas Cowboys.
Now retired from football Drew has pursued another career. He founded the Doubleback Winery located near Walla Walla, Washington. Along with his friend and co-founder, Chris Figgins they strive to make an outstanding cabernet sauvignon. Drew takes his new career very seriously. He looks to educate people on the fact that great wine can come from other states than just California. For more information on Doubleback click here.
Drew is also a proud father of four children. Bledsoe and his wife take a hands on approach to parenting. He and his parents created foundation called Parenting with Dignity.
I had the great pleasure to chat with Drew about his days in the NFL and how he created his wine business.
Art Eddy: Before we get into your playing days in the NFL, I first want to start off by talking about your vineyard, Doubleback Winery. What made you get involved in the wine making industry?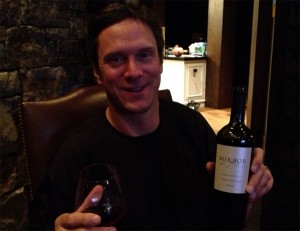 Drew Bledsoe: Wine is a passion of mine and my wife as I was playing. As I started to look at life after football and what I wanted to do and how I wanted to spend my days, wine was something that had an allure for me that went in a lot of different directions. It was something that I felt I could learn about for the rest of my life and still not know everything.
I felt like it was something that would get me out of the bed in the morning and get me excited about what I was doing. When you are in the wine business you are always around interesting people, great food, and great wine. So far it has been everything we had hoped it would be. It has been really successful for us. It has been a ton of fun at the same time.
AE: Do you find it hard for people to get past the notion that in the United States only great wines come from California?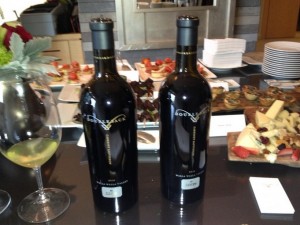 DB: Yea, the American population in general, if you get outside the Northwest, when they think if fine red wine they think of California. They think about Napa and Sonoma. While that is challenging for us right now it also gives us a huge opportunity for growth.
Washington has continued to grow, but we got a market out there that still, in the broader market, still doesn't grasp the quality of wine coming out of Washington state, particularly in Walla Walla. We do some tastings from time to time. There was actually one here this last weekend up in Walla Walla. It was our wines versus the best out of Napa.
Our wines stand up just fine against the very best from Napa at generally a fraction of the price. If we can get the wine in the glass and let people try it all of a sudden it is a real eye opener. This is not just another wine region. It is a wine region that is producing some amazing stuff and at generally a more reasonable price point.
AE: I know with wine you usually pair it up with a certain foods. Do you have a favorite meal to go with your wine?
DB: With our wine we strive to make a cabernet (sauvignon) that's a little more subtle. It has a little more nuance to it. It is not so overpowering. Because of that it is a lot more versatile with what you can pair with it. We have done things like scallops. My favorite pairing right now is lamb. We have a wood fire oven here at the house. We throw some rack of lamb in the wood fired oven and that shows just amazingly with our wines.
AE: Which was a tougher challenge for you playing in the NFL or starting up your own business?
DB: There are a lot similarities really. It is highly competitive. You got to have a great team around you. You got to be excellent in every area from your production to your bottle. How it looks on the table. Your story behind it. The authentic nature of our story is a big advantage because I grew up here in Walla Walla.
If you are excellent at all of those things you can be successful which is similar to football. In football you can't be good at just one thing. You got to be great in all phases to be really successful. The biggest difference from football to wine is if I made a decision playing football I knew instantly if it was a good decision or a bad decision. In wine it can take up to seven to ten years before you really know about the implications of the decisions you made.
AE: Now let's talk about your great NFL career. In 1993 you were the number one overall draft pick in the NFL. Did that add more pressure for you to make sure you succeeded in the league?
DB: When you are playing the position of quarterback there is pressure on you all the time. You either love that or you don't. I personally really enjoyed it. I enjoyed being the focal point of an organization and being the guy that had to carry the big part of the burden.
I relish that challenge of knowing that everyday an entire organization of the other side of the ball tried to devise personnel and schemes to try and shut me down. To go out and try to be successful in spite of that was a great challenge. I love that. Pressure is not necessary a negative thing. Often times it is a positive thing if you embrace it from that standpoint.
AE: You played for three very different coaches in New England with Bill Parcells, Pete Carroll, and Bill Belichick. How big of a contrast were those three coaches?
DB: It really wasn't. The coaches that are successful share they share far more in common than people might think. If you are going to be successful you got to be attentive to all the details. You got to guide your team. You got to make sure you focus on the important parts of the game, executing consistently, eliminating distractions, and all those kinds of things.
Beyond that all you are really talking about is personality differences. Those personality differences were pretty dramatic between Parcells, Pete, and Belichick. You learn to deal with that and communicate in different ways. Parcells was loud and in your face all the time. Pete was more of a positive motivator. Bill was all business all the time. The kinds of things that you actually have to focus on to be successful they were surprisingly similar.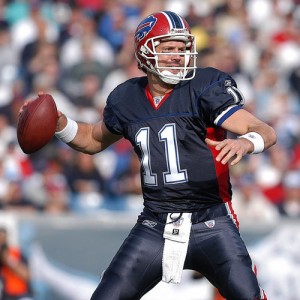 AE: Speaking of threes you played for three NFL teams, the Patriots, Bills, and Cowboys. How was the transition for you to play with those three different teams?
DB: The first move was challenging. Going from New England where I was there for nine years where I had come pretty accustomed on how everything works and then moving to a new organization with the Bills. Once you made the move the first time it is not that big of a deal the second time.
Part of it to was from a pride standpoint it was a bit of an eye opener. When you are in there you think that you are pretty important to this organization, then you realize that you move on and the organization continues on. Once you realize that you are a cog in the machine that when your tenure is done someone is going to move in and replace you then you understand that and move on down the road. The first move was a bit of an eye opener for sure.
AE: What will you remember most about your career?
DB: There are a lot great memories. More than anything it is the relationships that you have that you look back on with the most fondness. I have developed relationships with some truly amazing people with people I played with, coaches, owners and other across the board.
In terms of certain games and memories there are some that stand out. My second year in the league when we came from behind to be the Minnesota Vikings in overtime. The year that I got hurt and Tommy played so well that I couldn't get my job back, but I got to come in and play in the AFC Championship game against the Steelers to where I was able to help get us to the Super Bowl.
There are a lot of those memories that I look back on very fondly. The nice thing is that when you retire the negative memories fade away.
To listen to the interview click here!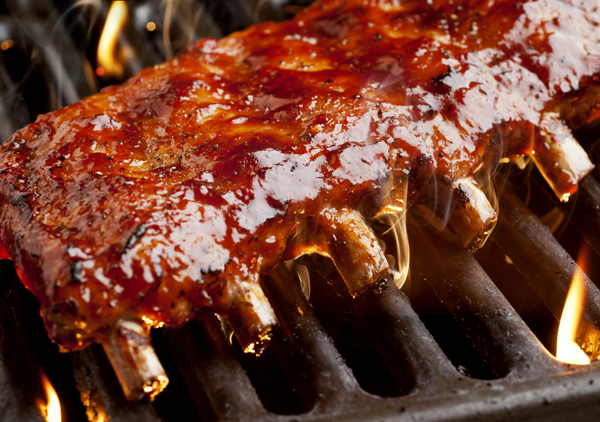 Burgers and hot dogs are barbeque staples. Sometimes it is great to try new variations. So this year when you are celebrating our country's independence try some of these new recipes.
One that might catch your eye is the "Sweet Swine O'Mine No. 12 Sauce." The sauce is a combination of George Dickel Tennessee Whisky, mustard, and BBQ sauce. It is the perfect way to complement BBQ favorites, such as burgers and dogs.
If you are looking for a great rib recipe then the Spike Mendelsohn's Cream Soda Braised Ribs is something you should make.
So enjoy the 4th of July weekend with your family and friends. If you do venture out and try these recipes I hope that they will be a hit at your party!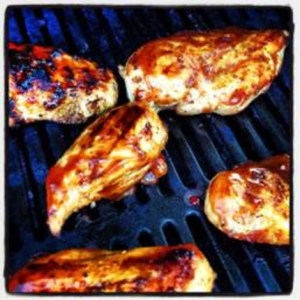 Sweet Swine O' Mine No. 12 Sauce
2 cups Prepared or Store-bought BBQ sauce
2 TBS. Yellow mustard
1/4 cup Maple syrup
1/4 cup George Dickel No.12 Whisky
1/4 tsp. Ancho Chile Powder (or other mild-medium chili powder)
Directions: Combine ingredients in a pot at medium heat. Simmer uncovered (don't boil) for about 15-20 minutes to cook the alcohol out of the whisky, stirring occasionally. Will work as a great glaze and table sauce for all of your BBQ needs.
If you are looking for more heat add 1/2 tsp. of black pepper and 1/4 tsp. of red pepper.
Bulleit Bourbon Burger
Burger Patties and Cheese: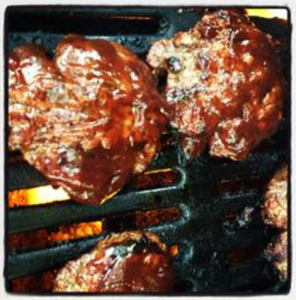 30 ounces ground chuck (20 percent fat)
2 ½ TBS. Bulleit Bourbon
1 ½ TBS. Worcestershire sauce
1 ¼ tsp. dried oregano
1 ½ tsp. ground cumin
1 ¼ tsp. table salt
30 grinds fresh black pepper
6 ounces Dubliner cheese (Kerrygold brand), thinly sliced and divided into 6 (1 oz.)
Directions: Combine well-chilled ground chuck with Bulleit Bourbon and Worcestershire sauce and mix lightly with a fork to combine. Add oregano, cumin, salt, and pepper and mix lightly with a fork to combine. Combine more thoroughly with hands, being careful not to over mix. Separate meat mixture into 6 even portions and form into patties. Set patties on a board.
Place patties on grill pan and cook for 2 ½ minutes on 1 side. Flip patties and place cheese on top of each. Cook for 1 minute and then tent foil over patties and cook for 1 ½ minutes. Remove patties from grill and place on a clean board. Replace foil tent over patties and let rest for 5 minutes. Turn heat under grill pan down to low and give pan a quick wipe with a damp paper towel (held in tongs).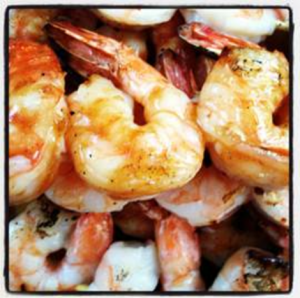 Whisky BBQ Shrimp
1 lb. shrimp (with tail)
¼ cup of Crown Royal Canadian Whisky
¼ cup BBQ sauce
¼ cup honey
¼ tsp. black pepper
1/8 tsp. garlic pepper
Directions: Combine all ingredients, except for the shrimp, in a bowl. Add shrimp and allow to marinade in the refrigerator for an hour. Add shrimp and mixture into a large saucepan over medium high heat and cook until shrimp is opaque and cooked through.
Cream Soda Braised Ribs, Glazed with a Chipotle Captain Morgan Black Spiced Rum BBQ Sauce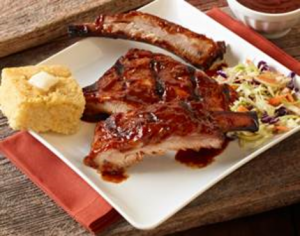 Ingredients for Chipotle Captain Morgan Black Spiced Rum BBQ Sauce:
8 oz. can chipotle peppers
2 cups BBQ sauce
1 TBS. molasses
2 TBS. Captain Morgan Black Spiced Rum
1 tsp.n vanilla extract
½ cup orange juice
Directions: Blend ingredients together until smooth
Ingredients for the rub for the ribs:
2 racks of St. Louis ribs (about 4 pounds)
2 TBS. of smoked paprika
2 cups of brown sugar
1 tsp. cinnamon
2 TBS. of ginger powder
1 tsp. of allspice
4 shots of Captain Morgan Black Spiced Rum
1 can of cream soda
Combine paprika, brown sugar, cinnamon, ginger powder, and allspice to create the dry rub.
Directions for rib preparations: Rub dry rub all over ribs and season with salt and pepper. Place in a "hotel pan" or roasting pan. Add enough cream soda to cover. Add 4 shots of Captain Morgan Black Spiced Rum. Cover with foil. Pre-heat oven to 375°F and place pan in the oven, cooking for approximately 2.5 hours, until the ribs are tender and the rib bone is showing. The meat will pull of the rib, but not easily. Finish on the grill on medium heat for about 15 minutes and baste with Chipotle Captain Morgan Black Spiced Rum BBQ sauce.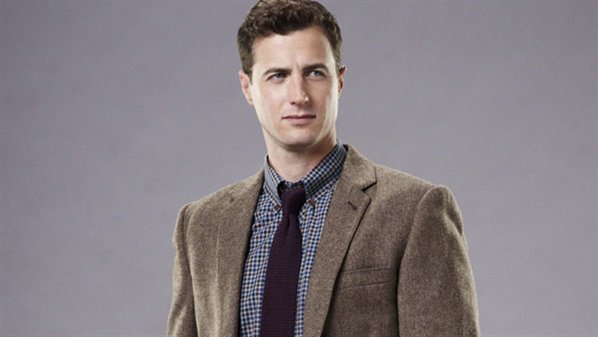 ABC's new show "Motive" focuses not on who committed each crime, but why the crime took place. The killer and victim are identified at the start of each episode, leaving viewers with a twist on the typical who done it type of show.
I was able to talk with actor Brendan Penny who plays Detective Brian Lucas. His character is a young and eager officer fresh out of working in financial crimes looking to make a name for himself.
Brendan gave me some insight into "Motive" and how he prepared for this role.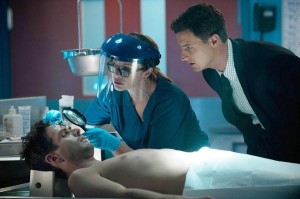 Art Eddy: The new ABC show "Motive" takes a new look at the crime-drama genre. Tell me a bit about the show and your character, Detective Brian Lucas.
Brendan Penny: The best way to describe ABC's new show "Motive" is, it is a whodunit. Right away you see get to see who the killer and the victim is, so the whole show is figuring out how they are connected, and what was the motive for the crime.
I play Detective Brian Lucas. He is a young, ambitious man, fresh out of financial crimes, looking to get his feet under him as a new homicide detective. He is a very "good" person with good morals, and has many quirks.
AE: The show is produced by the same people who worked on "Dexter" and "The Mentalist." Do you see any influence from those shows on "Motive?"
BP: The similarities between "Dexter" and "The Mentalist" with "Motive" that stand out for me is that it is very suspenseful writing with great detail. I am a big fan of both those shows.
AE: Your character is an up-and-comer looking to learn from his colleagues? How did you try to portray that in your character?
BP: As for preparation for this role, it was really nice to have a meeting with the writers and get a good sense of what they thought about the character. To be honest, it was really right on the page and I just connected with him and the dialogue.
I was lucky enough that the writers and producers really gave me the freedom to make Lucas different from the other detectives in our group. I did more in depth analysis of the character than anything else.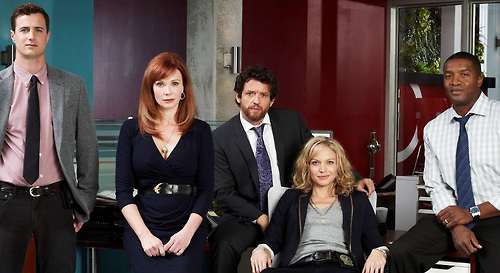 AE: Did you talk to any police detectives before you guys starting shooting the series to get some perspective on your character?
BP: We did meet with some detectives who work for VPD. It was very informative and they were very open to discuss everything from day to day procedures to handling working in such intense environment. They were really nice people
AE: The show identifies the killer and victim in the start of each episode. Usually that is not the case with these types of shows. Does that put any pressure on you and the rest of the cast to keep the audience involved in the show?
BP: I don't think it adds any pressure at all to keep people involved. I believe that the way the show is set up, you are instantly sucked in, and so you want to see the next scene. You just have that feeling like you have to.
AE: You work with a very talented crew. How is it to work with actors like Lauren Holly, Kristin Lehman, and Louis Ferreira?
BP: Working with Louis, Lauren and Kristin is a privilege. Louis is one of the funniest people around, and Lauren is an absolute treat. Did I mention she is in my favorite movie of all time, "Beautiful Girls?" So I was pretty pumped to work with her.
AE: Have you gotten any feedback so far from fans of the show?
BP: We have gotten some great feedback from the show, which is always nice. Also, we got picked up for a second season, so that speaks volumes in its own.
AE: I also read that you are filming a movie called "The Virginian." Can you talk about that movie at all?
BP: "The Virginian" is a movie that I just shot with Trace Adkins, Victoria Pratt and Ron Pearlman. It is an old style western about murder, deceit and love. It was an absolute blast, and the cast was terrific to work with.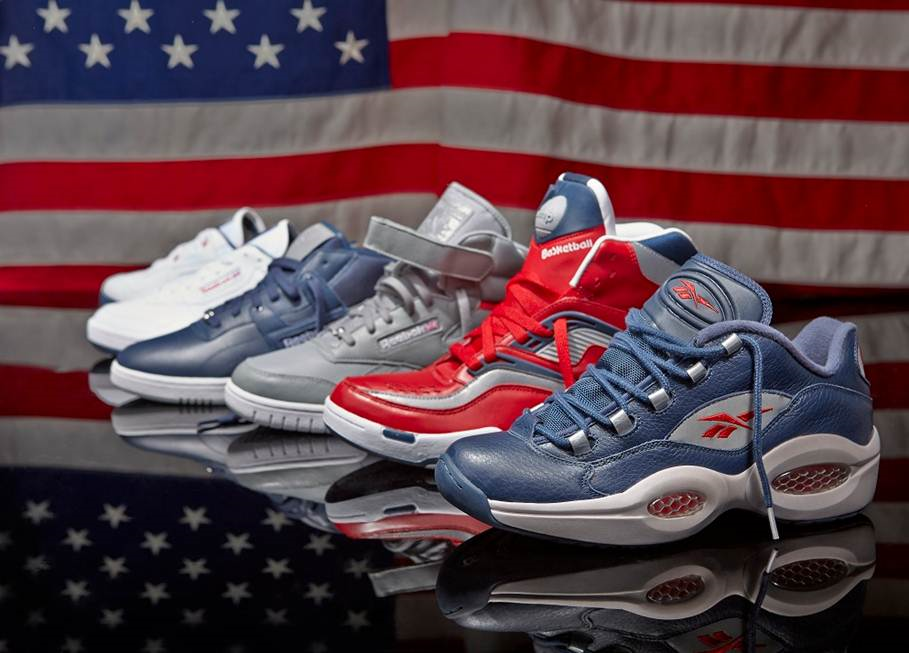 Celebrate July 4th all summer long with the new Patriot Pack by Reebok Classic.
With six Classic models to choose from including the Pump Twilight Zone, Question Low, Ex-o-fit, Phase One, Workout Mid and Workout Mid Plus, this seasonal pack lets you rock your own red, white and blue style.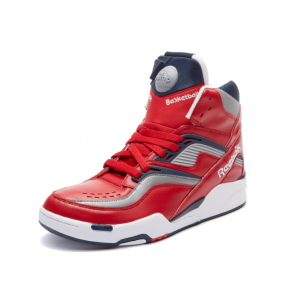 The Patriot Pack bursts into stores this Friday, June 28th at key retailers Foot Locker, Finish Line, Champs, Expressions, DTLR, Shoe City, and Reebok.com.
Pricing (from L-R in above image):
Phase 1 – $75
Workout Plus -$70
Workout Mid – $75
Ex-o-Fit Plus Hi – $75
Pump Twilight Zone – $125
Question Low – $125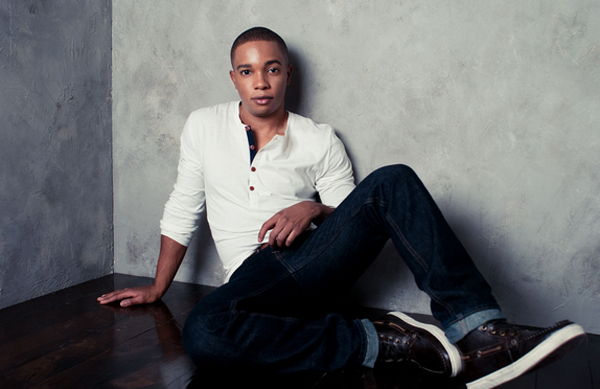 Benjamin Charles Watson recently joined the cast of AMC's "The Killing." Watson plays the character of 'Rayna,' an outspoken cross-dresser who longs to be loved and accepted for who he really is. He co-stars with actors Mireille Enos and Joel Kinnaman.
You might have seen Ben in the short lived, CW series "The L.A. Complex" that aired last year. He played the role of Tariq. Ben's film credits include a lead role in "The Limits" and the short film "Pooka." His other television credits include SyFy's "Warehouse 13″ and the TV movie for CBS "Jesse Stone: Innocents Lost."
Watson was nice enough to answer my questions about his new role on "The Killing" and his past TV experiences.
Art Eddy: You joined the cast of AMC's "The Killing" this season. Tell me about your role and what your character brings to the show?
Benjamin Watson: I play 'Rayna' on this season's "The Killing". She's an outrageous, full-of-life, transgendered teen trying to find acceptance and love in her world. What Rayna brings to the show is vital because she sees something she isn't supposed to see, and ultimately could put her street credibility in jeopardy.
AE: Were you a fan of the show before landing the role of Rayna?
BW: Absolutely! I was a huge, huge fan of the show!! The writing is spectacular, I loved the clever bravado of the characters, and not to mention the story itself, plus the outcome of season two had me in tears.
AE: What type of research and preparation did you do this role?
BW: I read a ton of books and online journals to understand the psychological mindset of someone coping with being the wrong gender. I also watched several YouTube videos of individuals going through the same changes. They talked about the journey and how they were discriminated against, which was very important because Rayna had been hugely discriminated against and abused by her stepfather.
And let's not forget that I had to walk in a lot of high heels, so that preparation resulted in lots of ice packs and soaking of my feet!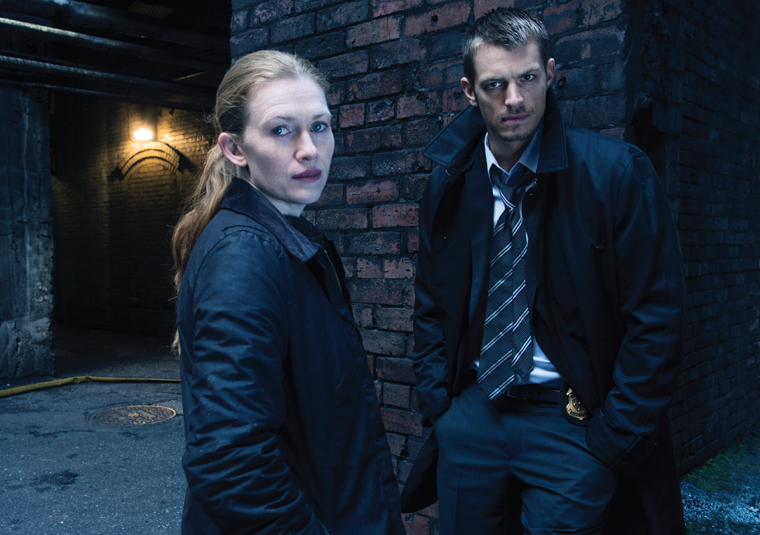 AE: How was it to build up a chemistry with the cast of "The Killing?"
BW: I found building a chemistry to be pretty easy, because being a part of the street kids felt like we were a family. We would also hang out and have dinner and movie nights together, which helped our bond show through naturally on screen.
Mireille and Joel are such talented and amazing actors, and actually make you feel as if you're a part of the family. So from that aspect, it was like working with amazing old friends.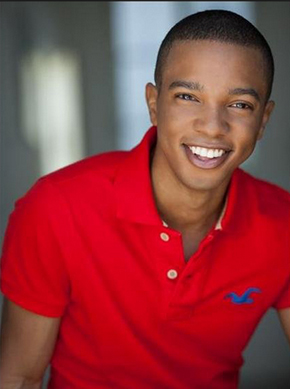 AE: We are a few shows into this season. Have you received any feedback from fans about your character?
BW: Everyone so far has said that they didn't recognize me and that this character is so different from what they have known me to play. But so far all positive responses!
AE: You starred as Tariq Muhammad in the TV series "L.A. Complex." Was that your first show as a regular cast member and if so what was that experience like?
BW: Yes, it was my first time being a series regular, and the experience was terrifying but also incredibly amazing and stimulating. It gave me the opportunity to grow with my character over a longer, sustained amount of time, and I understood and felt so much of Tariq and his desire to find love. It was truly a remarkable experience!
AE: Do you still stay in touch with the cast of "L.A. Complex?"
BW: When opportunity presents itself I do keep in touch, but with schedules and being in different cities it gets complicated.
AE: You also were on the SyFy's "Warehouse 13″ which has a geek cult type following. What do you remember about doing that show?
BW: Wow!! I remember getting on set in downtown Toronto where we were transported to "Egypt" and I was simply amazed!
AE: Are you currently working on other projects?
BW: I'm currently working on a few of my own projects at the moment. I have been writing a script for the past 3 years that is close to my heart, and I'm getting closer to getting it on camera.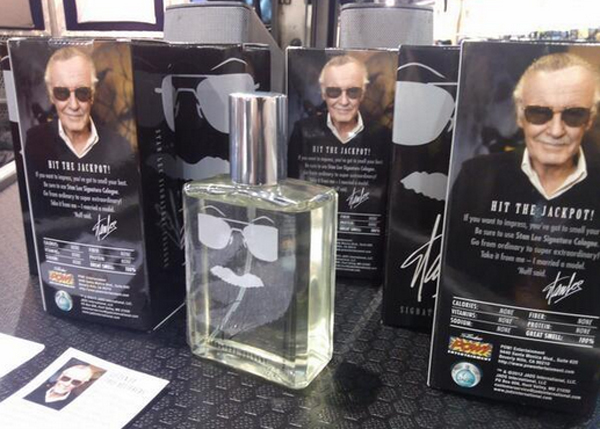 There have been colognes made for actors, athletes, and singers. Now there is a brand of cologne that is perfect for the fanboys. Stan Lee, who is a living legend in the comic book world, now has his own signature scent. He was the president and chairman of Marvel Comics. He was the genius behind characters such as Spider-Man, The Fantastic Four, Thor, and many more.
Stan also makes a cameo in all of the latest Marvel Comic movies like "The Avengers" and "Iron Man." For a guy who has been a comic book writer, editor, publisher, media producer, television host, actor, and voice actor it was about time he got himself a cologne. Lee teamed up with JADS International to create the perfect scent for Stan.
Stan Lee's Signature Cologne is as sophisticated as "Smilin" Stan Lee himself.  The fragrance is as adventurous as Stan's superheroes, yet it can make you feel a bit villainous. Stan himself wanted it that way for his beloved fans.
"Fans know me best as someone who creates superhero characters and stories for comics, movies, TV and the web, so this is a highly exciting step for me to expand into the cologne world as well," said Stan Lee, Founder of POW! Entertainment. "Not only do I want fans to look sharp like their favorite superhero and their Generalissimo here, but I thought wouldn't it be fun to offer them the chance to smell like one to whether they have a date or a rendezvous with an ally."
It has Stan's personal touch as it possesses crisp blends of bergamot, ginger, white pepper, basil, and violet layered in with accords of cedar, vetiver and musk.  This enticing scent will make you a "True Believer".
I spoke with JADS International CEO, Andrew Levine about working with Stan to create the cologne. He said, "We're 'true believers' and deeply honored that the one and only Smilin' Stan Lee teamed-up with JADS to help produce a signature cologne reflective of his talents, creativity and contributions to the awesome world of comics and superheroes."
Andrew also told me that Stan was the one who approached him during a comic convention when they were showcasing the Avengers cologne line.
"Stan was very impressed with our products and wanted to get a scent of his own. He is a great guy and meant so much to the comic book world. We are happy to work with him every step of the way. The cologne smells great and more importantly Stan was happy with the end results."
The scent was even put on display at the Philly Comic Con to see what fanboys and fangirls thought of Stan Lee's cologne.
If you are looking for more comic book scents try the Avengers line. There is the Patriot which is the scent of Captain America. This is a cologne that pays homage to the confident, stand-up-to-bullies, hardworking average Joe in every man.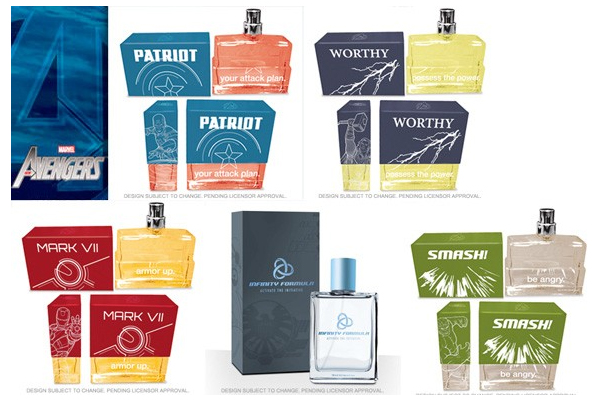 Next is the Mark VII, the scent of Iron Man, a resolutely sophisticated cologne forged from the sea, the sun, the earth, and a touch of devil-may-care whimsy. Transparent, aromatic, and modern in nature, Mark VII combines mandarin, neroli, nasturtium and jasmine layered with light patchouli to create a contemporary expression of "I don't play well with others" confidence.
For those with a god complex you can try Worthy, the scent of Thor. This woody citrus cologne is a unique, meaningful combination of bergamot, frozen ginger and wheat grass blended with a hint of fresh natural grapefruit and layered deeply with aromatic cypress.
For those who have an angry side try out SMASH! This is the scent of the Hulk. Very unusual and rare materials have been brought together to create a woody aquatic cologne evoking both a serene sense of timeless freedom and a single-minded, unbridled passion for life.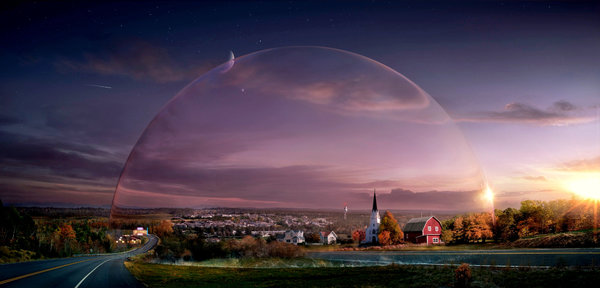 "Under the Dome", which premieres Monday, June 24 10:00 ET/PT on CBS, is based on Stephen King's bestselling novel about a small town that is suddenly and inexplicably sealed off from the rest of the world by a massive transparent dome.
"Under the Dome" stars Mike Vogel, Rachelle Lefevre, Dean Norris, Natalie Martinez, Britt Robertson, Alexander Koch, Colin Ford, Nicholas Strong, Jolene Purdy and Aisha Hinds.
One of the producers and showrunner of this series is Neal Baer. Neal has helped to produce hit TV series such as "ER" and "Law and Order: SVU." Not only did he make a name for himself in Hollywood, but he also received graduated from Harvard Medical School.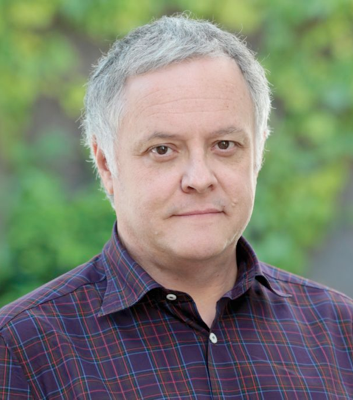 I sat down to chat with Neal to talk about "Under the Dome" and how it was to work with Stephen King. Plus we talked a bit about his time on "ER."
Art Eddy: "Under the Dome" is an adaptation of the 2009 Stephen King novel with the same name. Can you give me a brief synopsis of the series?
Neal Baer: Imagine living in some small town in the United States and one day inexplicably an invisible dome falls over your town. No one can get in and no one can get out. How would that change your life? That is the basis for the novel and the basis for our show.
We are trapped under the dome and life changes in ways that the citizens of Chester's Mill never expected.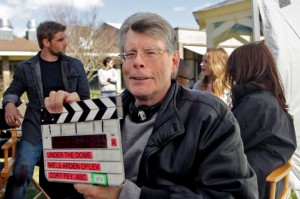 AE: Stephen King has been working with you on the production of the show. I know he has helped out on past projects that made his books into television series. How is it to work with him?
NB: No, I have never worked with him before. I've always been a huge fan of his work going all the way back to "Stand by Me," "Carrie," all these great books and short novellas that were made into films. It is really a thrill and honor to work with him.
He came to the set. We shoot in North Carolina for the first few episodes. That was really fun for everybody to see and meet him. He watches all of our episodes and reads our scripts. We chat with him about ideas. It has been really fun.
AE: Is there much difference to the show and your interpretation of the story compared to his novel?
NB: We really see the book as a stepping off place. It allows us to have this really unique format. We have the town of Chester's Mill. We have a lot of the characters who appear in the book. We have the whole situation.
Then the television show can go week by week and explore in a different way than a novel can. What the lives of the characters are like through dialogue and behavior. Whereas a book is much more descriptive and tells of course what people are thinking.
There is a big difference between the two in that way. We are fortunate to be able to draw on many of the things that Stephen has in his book, but with his blessing we are able to go in other directions as well.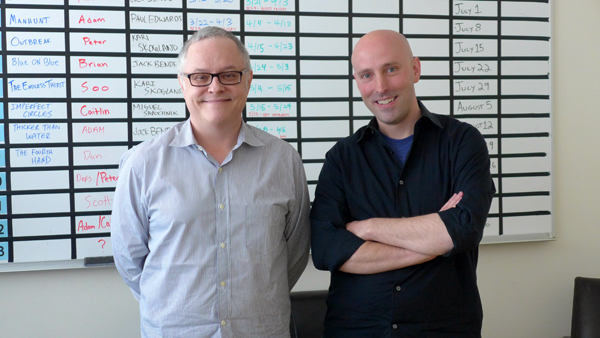 AE: Tell me about the process of casting for this series?
NB: We started casting in November. We cast Dean Norris from "Breaking Bad" as Big Jim Rennie. Rachelle Lefevre from "Twilight" as Julia and Mike Vogel, who was just recently on "Bates Motel" as Barbie.
We have some young actors Britt Robertson, Natalie Martinez, Colin Ford, and Nicholas Strong. A new actor, who literally came into audition for his first audition after college, a guy named Alexander Koch. We cast him as Junior. We cast him off his first audition for television, which really never happens. It must be Hollywood, you know. That is a Hollywood story.
We were so impressed with him. We just think that he is phenomenal. He was doing a lot of work in college and theatre. So he had a lot of training. It is really great to bring on someone who no one has ever seen before.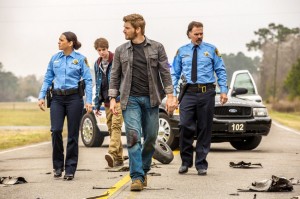 AE: What can viewers expect out of this series?
NB: There are a number of things that I think are fun about the show. One is that there are a lot of mysteries that we introduce in the first episode. We will give you hints and clues and take you through the mysteries and certainly solve a lot of them.
Then there is the mythology of the dome and what it means and what's it about as our characters start to explore that. Then just the character elements of being in this hot house under the dome. It is very intense. Secrets that could have been easily kept where you could disappear or leave town. Now you are stuck and secrets start to leak out.
AE: I find it very fascinating on how you studied at Harvard Medical School to become a doctor and you have been the executive producer of hit shows like "ER" and "Law & Order: Special Victims Unit." Can you tell me a bit about that journey?
NB: I am from Denver, Colorado. I used to go to movie as a kid. I would take a bus to go to downtown Denver to see movies. I thought I would end up being a doctor, but even before becoming a doctor I was a graduate student at Harvard in sociology. I started taking film making courses because I wasn't really happy with sociology.
I fell in love with making documentaries. That led me to go to film school in California at the American Film Institute. That led me to start writing. The first show I wrote on was "China Beach." I also did what was back then called an ABC Afterschool Special that I wrote and directed called "Private Affairs." That was my first project.
I thought that was what I wanted to do, but I got cold feet when my son was born. I ended up going back to school to medical school at Harvard. When I was in my fourth year, my childhood friend, John Wells, hired me on "China Beach." He then sent me the script for "ER." He said 'What do you think?' I said it is like my life only it was outdated because Michael Crichton wrote it in 1969. This was 25 years later in 1994.
Stephen Spielberg owned it so he decided it would make a great TV show. John asked me to come back from Boston to work on it for a couple of months to bring some authenticity to it. I ended up staying seven years, but I finished my M.D. and I did residency at Children's Hospital in Los Angeles while I was on "ER" and part of the two years when I was on ("Law and Order) SVU."
AE: I have always wondered while watching shows like "ER" if the medical jargon the actors are saying is really what a doctor would say. I read that you would help out shows like "ER" with that. Is that correct?
NB: I did the medical stories the first seven years. We always had two doctors on the set. So when Noah Wyle, George Clooney, Eriq La Salle or Anthony Edwards would sew up a wound it looked real. They actually learned how to suture on chicken parts. They would be sewing chicken pieces. Eriq and Noah got really into it. They were taught to make it look real by real emergency physicians who were always on the show from the very beginning.
AE: Speaking of the cast members of "ER." I heard that George Clooney is known to perform pranks on some film sets. Did he ever do anything like that on "ER?"
NB: Oh yeah! He once took a latex glove and filled it with lubricant. Julianna Margulies had to put the glove on in the scene. It was amazing to see her expression when she grabs the glove and slides her hand in it. She was like, 'Oh my God.' That was one of the many things that George did.
To hear the entire interview click here!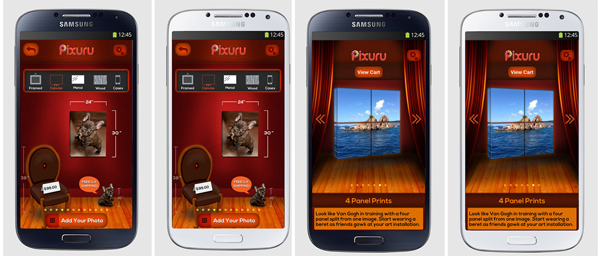 Have you ever taken a picture on your phone and couldn't believe how great it turned out?  These days some of us take pictures with our phone over a camera. If you ever wanted to immortalize a picture on your phone well there is an app for your iPhone and now your Android device.
Pixuru, a smartphone-to-wall art app, allows users to send photos from their phones to Pixuru's printing facility, choose the type and size of print, and receive the order within a week.
The app is extremely user-friendly. Simply take a picture or choose one from Instagram or Facebook and the app guides you through the rest of the process, simulating size and style on a wall background. Once users select the size and style of their wall art, they are led to a simple checkout process. The app will remember a user's information to streamline the process for subsequent orders.
There are four different types of wall art to choose from: canvas, metal, wood and framed. With the canvas, metal, or wood materials, you have the option of splitting one image into a three or four-panel split from one image. Each print is inspected before going out to ensure the professional quality Pixuru guarantees.
Pixuru has a patent-pending printing process and technology that can produce large prints while keeping the integrity of the picture. Pixuru produces professional quality wall art at consumer prices. The smallest print, a 6"x6", is $20 and a 16"x20" is $55, all with free shipping.