Art Eddy III
This user hasn't shared any biographical information
Jabber/GTalk: Art Eddy III
Posts by Art Eddy III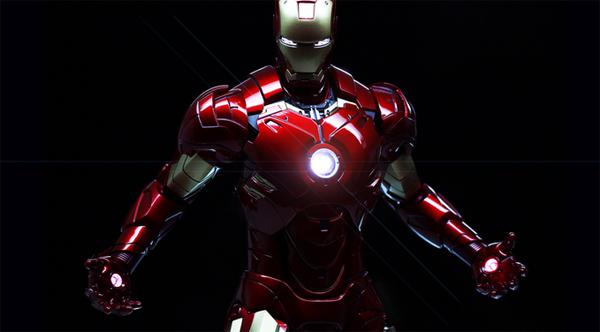 Iron Man 3 has been out for a few weeks in theatres. IMDB has the film ranking 7.8 out of 10. Some enjoyed the film, while others thought it was just okay. To me the Iron Man trilogy was great. One of the reasons why the Marvel Comics superhero went from a "B" status to an "A" status was because of Robert Downey Jr. He played Tony Stark to perfection. It was smart move on Marvel to start the Avenger film series with Iron Man.
If you saw the Iron Man 3 ending credits there was a montage of all the three films almost to say that this could be Downey Jr.'s last stand alone movie as Tony Stark. There have been rumors on geek blogs and film forums talking about whether or not Robert will come back to do another Iron Man film.
With that said Marvel will still be churning out these films even if they can't get Downey Jr. to come back for Iron Man 4. (If there is one) So with that being said here are five ways that you can prep to be the next Iron Man. Follow these five steps and you might get to have Jarvis at your beck and call.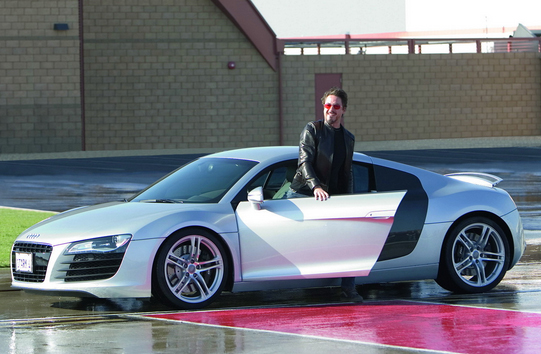 The Car – Audi R8
You can pick up Tony's ride for around $150,000. Stark has had the misfortune of losing a few of his cars, but the car's sticker price is mere pocket change for a billionaire. For us common folk the R8 is real investment. Still you can't be seen driving a Civic if you plan to live the life of Tony Stark, so start saving up!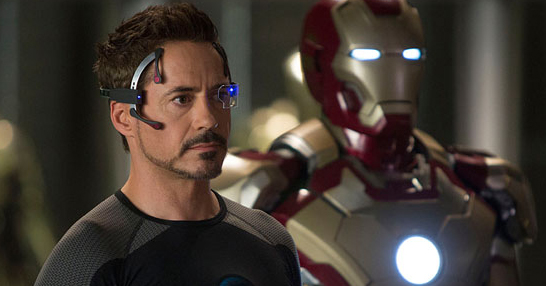 Facial Hair
One of Tony's distinguishing characteristics is his goatee. Downey Jr. had to grow a thin mustache and a beard to look like Stark. He had to shave his beard so that he had a thin strip of hair extending from the point of his chin to just pass the corners of the mouth.  Then he had to get his hair to grow out to the point of the chin and shave it so that it forms two diamonds of bare skin between the ends of the mustache. Think you can handle that?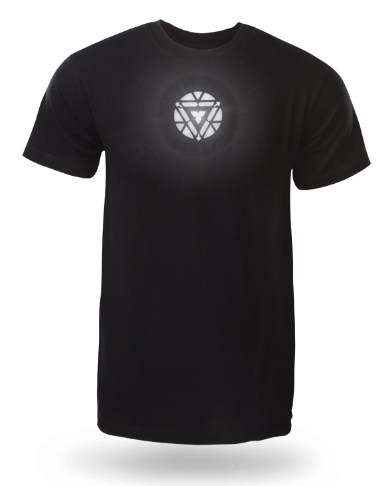 Gadgets
Stark's intelligence allowed him to create weapons of all shapes and sizes. The best thing he created was of course the Iron Man suit. Since you might not have the allowance or know how yet to create these gadgets you can check out places like ThinkGeek to pick up things like the Tony Stark Light-Up LED Iron Man 3 Shirt. Along with the R8 and goatee the shirt will make you start to have people wonder if you are part of the Avengers.
Go to College
I am guessing that most of you reading this didn't go to MIT when you were 15 years old. If you did well than congrats. If not then you should start to fill out your application for Stark's alma mater. If the tuition to MIT is out of your price range you can always just go to your local university and get Master's degrees in electrical engineering and physics. After completing your Master's you will have the tech and gadget savvy to start building the Iron Man suits.
Be A Smart Ass
Finally last but not least be a complete smart ass to everyone. Stark was known to be egotistical and brash. Out of these five steps this is the easiest one to attain. The banter alone between Tony Stark and Harley Keener, played by Ty Simpkins in Iron Man 3 was spectacular. Simpkins plays a kid who helps Tony out during the film. You would think Stark would be nice to a twelve year old kid, but no. Tony doesn't care who you are, he will just speak his mind so you should do the same.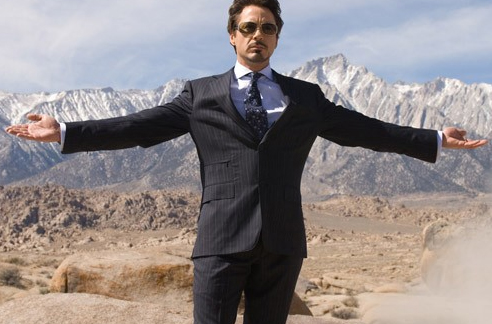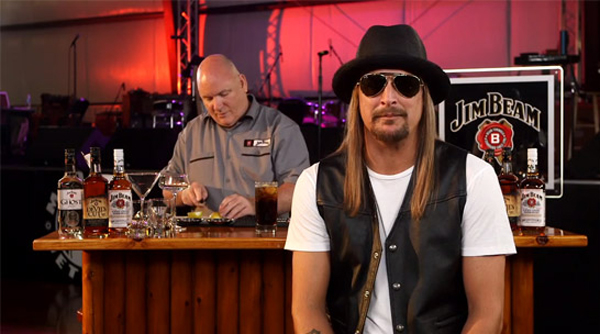 We all want to party like a rock star…well most of us. Since we can't all be rock stars why not be their personal bartender? Kid Rock is teaming up with Jim Beam to give you the opportunity to pack your bags and hit the road with Kid Rock for three tour stops this summer, experience a one-on-one bartender training from Beam's Master Mixologist and earn a $10,000 salary package.
You can enter Jim Beam's Mix for Kid Rock Contest to compete for the chance to be the rock star's personal bartender during his "Best Night Ever" tour. Click here for more details. Just imagine working for Kid Rock on tour during the after party. This is one opportunity you can't pass up!
Watch the video below as Kid Rock offers you the job of a lifetime.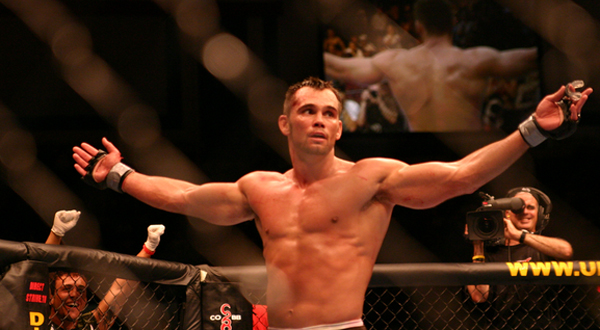 Rich Franklin has many passions. One of course is fighting in the UFC. Franklin has won three UFC Middleweight Champions by defeating Evan Tenner in 2005, Nate Quarry in 2005 and David Loiseau in 2006. He has wins against legendary fighters such as Wanderlei Silva and Chuck Liddell. Outside the ring, Franklin was spotlighted by the UFC and became an ambassador for the organization, traveling all over the world including Canada, Germany and Ireland on behalf of the sport to speak about such topics such as sport safety and other controversial topics to educate the public.
Rich supports the Disabled American Veterans group and has been a spokesperson since 2006. He has made numerous trips to supports the troops in Iraq, Persona Gulf, Italy and Bahrain as well as has visited the Bethesda Naval Hospital, Wounded Warrior Barracks Camp Lejeune and the UCLA Veterans hospital as well as numerous other military facilities domestically. He also holds the Cancer Kids Foundation and organizations that support breast cancer research close to his heart as well as the American Heart Association. He is looking to open his new juice bars in Los Angeles called Zelin.
Rich took time out of his busy schedule to talk UFC, nicknames, and much more!
Art Eddy: Before fighting in the UFC you used to be a high school teacher. How did you transition from being a teacher to a UFC fighter?
Rich Franklin: I think a lot of people get caught up in the Hollywood notion that I was a teacher one day and the next day I was a fighter. It wasn't like that. My senior year of high school I was playing football, but I knew I wasn't good enough to play in college. After football I got into martial arts because I needed something to fulfill that competitive spirit and I was always an athlete.
It started out strictly as a hobby. I enjoyed martial arts because I was able to stay in shape and also defend myself. That year the UFC came out and I started watching it. I became addicted to watching the fights. My senior year in college one of my buddies dared me to do an amateur fight and I did.
I happen to be really good at it. I had no aspiration to do this professionally. It never really entered my mind until my third year of teaching. I woke up one day and thought I wonder if I could fight professionally and that it would be my full time job. I asked a gentleman that was managing my training if I could do this professionally. He said that I would do really, really well.
It was a tricky process. I spent five years in college. I had two undergrad degrees. I went back for my masters in the summer while I was teaching. I told myself that I was going to walk away from something that I was doing for my whole life and try something completely different.
AE: How stressful was it to make that leap from teacher to fighter?
RF: It was really stressful more on the financial side of things. My last year of teaching was 2002. If you look at the history of MMA back then it wasn't really that popular. It wasn't like I thought of leaving teaching to become a professional football player.
When I told my dad that I was leaving teaching and going into fighting, he told me that I was wasting my education. When I told him the news I really think he wanted to hit me. (Both laugh). So during my training I wasn't working. I didn't have any paychecks coming in. Fortunately my wife was working. She is a teacher. It kept us steady. I had some money saved, but we were watching our finances closely.
I knew that there were a couple of matches that I needed to fight in to advance my career in MMA. If I won these fights it would put me in the right direction to have a great career. At times it felt like a slow process and I thought of going back to teaching because I didn't see any financial reward. There is only so much time that you can do this without health benefits and you say to yourself that I might need to do something else.
AE: Once you started to make a name for yourself in UFC what did your dad say?
RF: It's funny many people ask me what is my proudest moment in my career. They are expecting me to say a time that I knocked out someone in a fight. For me the proudest moment in my career is when my dad told me in hindsight you made the right career move. To me that moment is the most rewarding point in my career.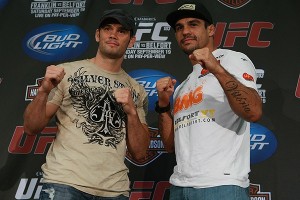 AE: Speaking of highlights in your career, you are a three time UFC Middleweight Champion. Do you remember each title match? Does one stick out more than others?
RF: It is funny you ask that. To me winning the title was anticlimactic. I was so focused on the goal that I didn't enjoy the ride. I remember that first time I won the title I took the belt home and went back to my hotel room. I looked at the belt and went from a stadium that had thousands of fans screaming to a room that had my coaches and a few of my closest friends.
I asked my friends if this was what it was supposed to be like just me and a few of my closest friends in silence. I didn't know if I was expecting a ticker tape parade like when soldiers came back from World War II, but I didn't enjoy the ride. That time was really like a blur. It just happened so quickly.
AE: Who would you want to fight next?
RF: I don't really care. I am training, but I am not fight training. There is a difference between just training recreationally and training for a fight. My fight time table so to speak has been pushed back a bit. For me I look at a fight to see if it makes sense.
If the fight looks like it will be exciting and the fans will enjoy it than that is a fight that I want to be in. My fans on Twitter say I should fight Michael Bisping. Now suddenly all the headlines are saying that I am calling out Bisping. That isn't the case. If I mention his name on Twitter it is because I think he is a great fighter and I respect him, but I never called out anyone to fight against.
AE: Speaking of Twitter, do you think it is funny how close fans can get to you and other MMA fighters? Plus do find fans or people might twist your words when you say something on Twitter?
RF: Oh all the time. First off I grew up when the internet wasn't that popular. I didn't have an email account until college. Today kids only know of a world with the internet. Now people just use 140 characters on Twitter to get their point across and someone might flip that around to hear what they want. You have to watch what you put out there since everyone has access to it.
AE: For those who don't know tell me how you got the nickname "Ace?"
RF: Just last night I was at a store and someone swore up and down that I was Jim Carrey. She couldn't believe that I wasn't him. I fed into it a bit in the beginning which I probably shouldn't have, but it was funny. So since I look like Jim Carrey and he was the star in "Ace Ventura: Pet Detective" I got the nickname of Ace.
People have amazing nicknames like "The Hammer" and "Bone Crusher." It is like the movie "Top Gun." Everyone had a cool nickname like "Maverick." How is that for a great nickname? I tried to play the name of "Ace" like it was cool, but no. People say I look like Jim Carrey on steroids. Not saying I am on steroids, but that is what people tell me.
AE: Watch people read this and all of a sudden MMA fans on Twitter say Rich Franklin is on steroids.
RF: (Laughs) Yea right. I can see the headlines now Rich Franklin is on steroids. You never know what type of headlines people will come up with.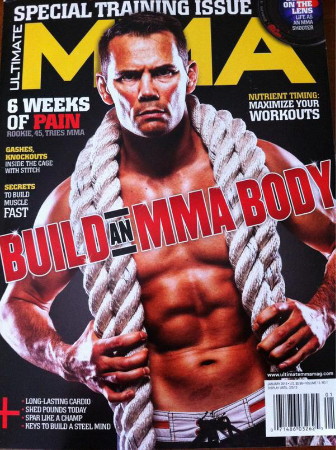 AE: How has your training evolved from when you started fighting to now?
RF: Training has changed quite a bit. When I started out training for MMA I saw that fights would be one fighter's style versus another fighter's style. Now you need to be good at all kinds of martial art styles. I consider myself a second generation of MMA fighters. I started to see people mesh different styles together. So I started to do that as well when I was training.
When I was five years old I never said I want to be a UFC Champion. It didn't exist. I wanted to play football. Now kids grow up saying that they want to get into MMA and fight in the UFC. So people at a young age are learning to fight different styles of martial arts. Instead of having to go through how to find which forms of martial arts will work for them, they learn how to mesh them all together. Training has definitely evolved since I started.
AE: You are working on opening up a new juice bar in Los Angeles. Tell me how you started that up?
RF: It isn't open yet, but we are working on it. The juice bar is called Zelin. The juice bars will feature whole food blending, recipes designed by chefs, and low-calorie vegan pastries that will separate us from the other organic juice companies out there.
There are these vegan chocolate chip cookies that are amazing. Once you tasted them you would not know that they were vegan cookies. I can't wait for the stores to open up.
AE: You are the author of "The Complete Idiots Guide to Ultimate Fighting." What made you write that?
RF: At that time I was approached by the publishing company about this book. It took a long time to write that book. There were revisions after revisions. I was telling people that I would not ghost write another book again. I would just write my own book. It would be much easier.
At the time the UFC was not widely known and we thought there would be a great market for that book. The causal UFC fan might not know all the terms and this book helps with that. People could pick up this book and learn more about the sport. I think most of the people that bought the book did it for their UFC collection.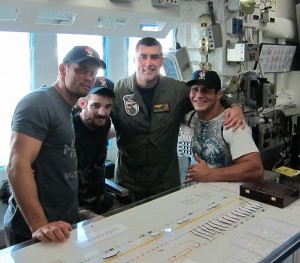 AE: You support the Disabled American Veterans group and has been a spokesperson since 2006. What made you get involved with that foundation?
RF: They have a station in Northern Kentucky. I am originally from Cincinnati and one of the guys that is involved in that organization was working out where I trained. He approached me because I was doing a ton of military stuff. I went overseas to visit the troops in places like Iraq and Japan. I also visited some of the VA hospitals.
These guys knew that I had a thing for helping veterans and asked me if I wanted to help out. I told them whatever they needed. I am passionate about the military especially the disabled veterans. I was at the Intrepid in San Antonio and saw all the different prosthetics that are being made. They look to make these prosthetics to help people who are athletes and still want to be active.
I went to Aspen for an event that they were having and these guys were beating me in hockey and skiing and everything else. I tell you these guys are legit. One of the guys I went skiing with I told him something along the line of I'll see you at the bottom. He says yea if you can keep up. Sure enough he beat me and I could not keep up with him. These guys are amazing to see what they can do.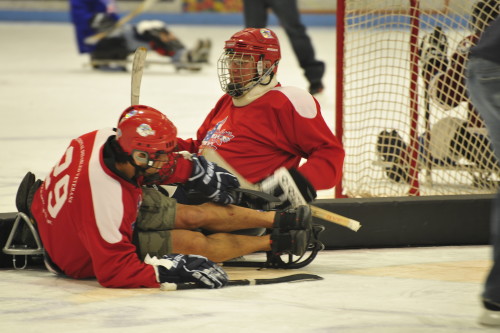 I told the DAV that I would love to come back and help out again. I would love to run an MMA seminar for these guys. It just my way of giving back. I am a very blessed individual and I just want to do my part and give back to the community.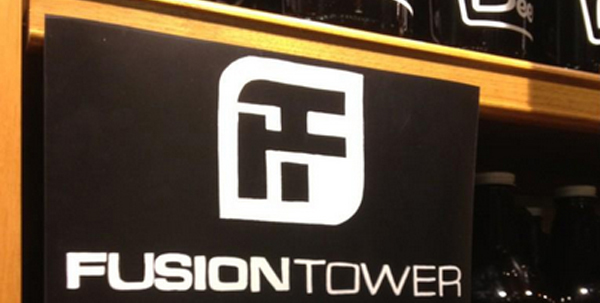 Now more than ever beer has been having many spices, fruits, and more ingredients added to it to find a new and great tasting beer. It is almost like people are using the idea of mixed drinks to see what type of new brew they can make. One way to invent a new beer is the Fusion Tower.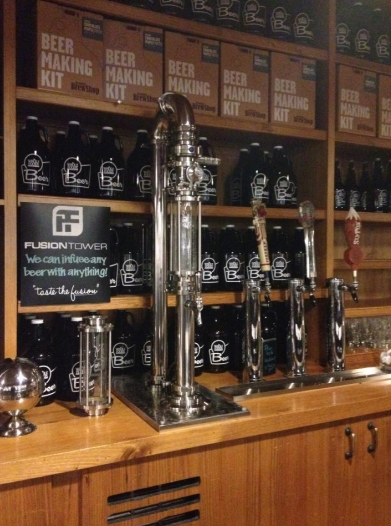 Never heard of the Fusion Tower before? Well it is an easy-to-use beer infusing system that allows you dry-hop your beer seconds before you drink it. The Fusion Tower can also be used to infuse other ingredients such as malts, spices, fruits and oak chips.
Matt Kyle who is the founder of Fusion Tower said, "We love the way it smells, the way it tastes and the way we can literally add anything into the Fusion Tower to create something new and unique."
He goes on to say, "It is a truly creative process for the operator and an utterly magical experience for those lucky enough to drink it. Our mission is to bring infused beer to everyone, encourage experimentation and provide a life-changing beer experience for those daring enough to stand at the forefront of the new frontier in beer."
Their site breaks down how their invention works. They say that hops are constituted of two main parts: Alpha and Beta acids. The Beta acids are responsible for most of the aromatic qualities of the beer. They are very delicate and do not survive the brewing process.
With the help from the Fusion Tower, you can put components back into the beer and dramatically. In turn that will upgrade the taste of your beer. They also stat that dry-hopped beer will also give your beer a slightly smoother texture and fuller tasting body.
There are many other fusion techniques out there, but the gang over at Fusion Tower state that other infusers subject the beer to trauma during the infusing process. This type of trauma in the infusing process yields beer that is flat, warm and usually very slow to pour.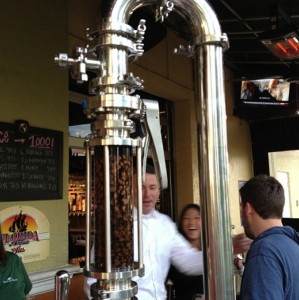 The Fusion Tower looks to take those issues away to help you enjoy the perfect beer. So where can you check out the Fusion Tower? There are two of them in two of the World of Beer restaurants. Both are in Florida. The two stores are in Sarasota and Westchase. For more information check out the Fusion Tower website.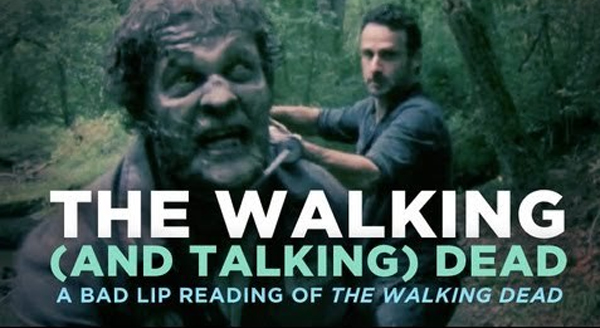 Another great video from the folks at Bad Lip Reading just got released. This time these guys poke fun at the AMC hit show "The Walking Dead." It even got the approval from Norman Reedus who plays Daryl Dixon on the show.

So if you are needing some new Walking Dead in your life since the last season ended here you go!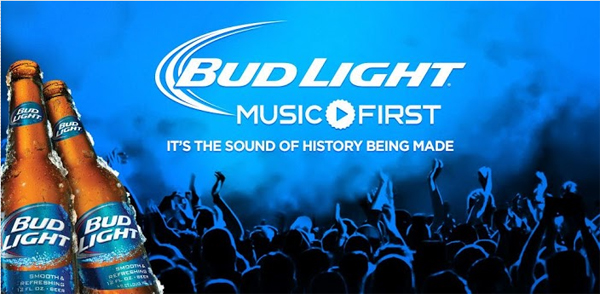 For live music fans, summer is about to kick into high gear with the launch of Bud Light Music First. Bud Light is teaming up with the best music and interactive partners, including Live Nation, Myspace and Universal Music Group to host the ultimate live music experience.
It all culminates with the "50/50/1" event on August 1, with concerts in all 50 states on a single day and featuring artists such as Kendrick Lamar, Sublime with Rome, Alex Clare, The Airborne Toxic Event, The Flaming Lips and Guster. Additional artists will be announced in the coming m

onths.
Tickets to the 50/50/1 events  as well as more than 500,000 music-centric prizes including Monster DNA Headphones, Live Nation Concert Cash and UMG music downloads are up for grabs through the Bud Light Music First app, available through the Apple and Android app stores.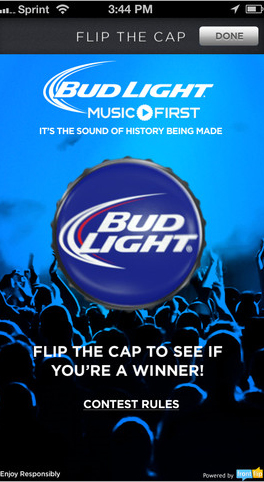 Fans can also track updated show announcements, discover never-before-seen artist content and live-stream select 50/50/1 concerts through the Bud Light Music First Hub at https://new.myspace.com/budlightmusicfirst.
"Music is such a unique platform because it brings people together, yet everyone interacts with it on a personal level," said Rob McCarthy, vice president, Bud Light. "With Bud Light Music First, we have an amazing collection of artists and partners that will make sure every adult fan can experience music in a fun, interesting way this summer."
"We're excited to partner with Bud Light as the Music First initiative gives fans the opportunity to connect to music on a massive scale, tapping into Myspace's platform as a destination for 50/50/1," said Christian Parkes, global vice president of marketing, Myspace. "Like Myspace, Bud Light shares the desire to create unique experiences in music and provide fans greater access to their favorite artists."
The other music acts confirmed to perform in 50/50/1 include: Emeli Sandé, Drive-By Truckers, The Gaslight Anthem, The Airborne Toxic Event, The Dirty Heads, Capital Cities, Citizen Cope, Coheed & Cambria, Gogol Bordello, Mastodon and Machine Head, Halestorm, Under the Sun Tour, Guster, The Mowgli's, Minus the Bear, Clap Your Hands Say Yeah, Best Coast, Frank Turner, Wavves, The Hold Steady, Corey Smith and Portugal. The Man. Additional acts will be announced in the coming weeks. The 50/50/1 lineup is being curated by Live Nation.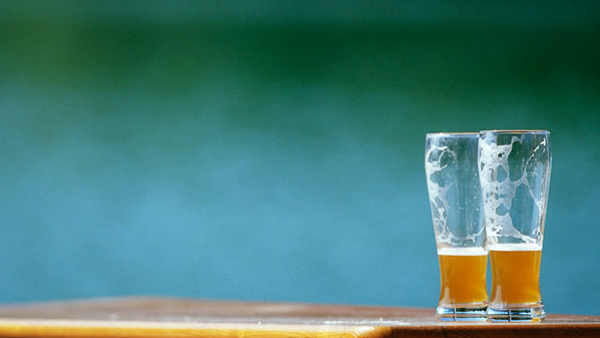 We are now in the month of May and even though it is technically still spring there are days where it feels like summertime. In the summer we trek to the beach, have barbeques, and go out on the decks at our local bars to sip some cold brews. So with that notion here are five beers you should look out for this summer.
Even though you can get the 60 Minute IPA year round it is still a great choice for the summer. This brew is continuously hopped with more than 60 hop additions over a 60-minute boil. The hops in the beer come from the Northwest. The beer has citrus, cedar, pine and candied-orange flavors, floral hop flavors to it.
Recommended Food Pairings: Spicy foods, pesto, grilled salmon, soy-based dishes, pizza, vintage cheddar
This edition of Sam Adams has a golden color to it. This is Sam Adams take on the hefeweizen style beer. They use lemon peel of Eureka and Lisbon lemons from three regions in California to help balance out the wheat malt character. The result is a beer that is a crisp and refreshing wheat ale with a subtle lemon flavor.
Recommended Food Pairings: Roasted pork tenderloin, roasted duck, onion rings, and bratwurst.
Blue Point's version of a summer ale has a great taste to it. It comes from a substantial portion of wheat malt added to a traditional barley malt mix. This fantastic mix helps to give their ale a unique tartness. This ale is perfect for the hazy and hot days of summer.
Recommended Food Pairings: Salad, quiches, fish, and Mexican food.
Summerfest is a very tasty and refreshing beer that is brewed as a traditional style lager. You can definitely smell the hoppy aroma once you pour it into a glass. There is a tangy summery bite to the beer. Summerfest is light and won't fill you up which is perfect for when you are outside in sun drinking a few at the beach.
Recommended Food Pairings: Grilled Chicken, sushi, salads, and lightly spiced sausages.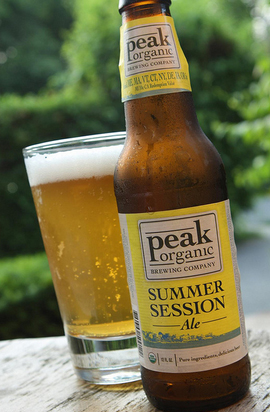 5. Peak Organic Summer Session Ale
Peak creates their traditional summer wheat beer that tastes like a West Coast pale ale. They use locally grown wheat and the Amarillo dry hopping gives a citrusy aroma. If you are vacationing and happen to see this beer on the menu make sure you give it a try.
Recommended Food Pairings: Seafood, spicy food, and pasta dishes.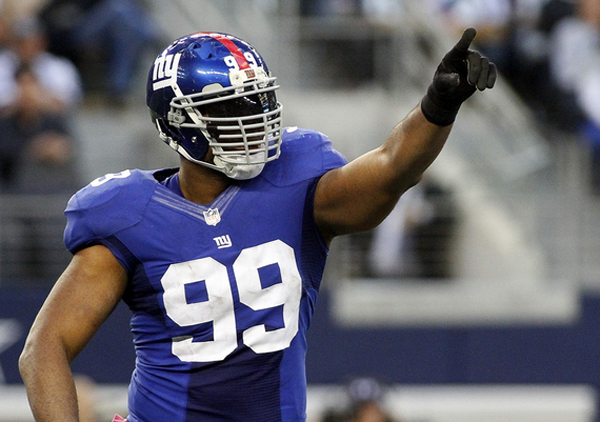 Super Bowl Champion Chris Canty was a standout defensive lineman for the Dallas Cowboys and New York Giants before signing this offseason with the defending Super Bowl Champion Baltimore Ravens, so he's used to being in the media spotlight. But now the 9-year NFL veteran is flipping the script, serving as a special correspondent and NFL draft insider for Sqor, the groundbreaking new digital sports platform.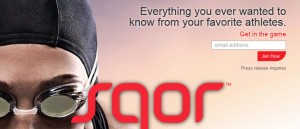 Sqor, from digital sports innovator Virtual Fan Network (www.virtualfannetwork.com), connects fans to the athletes and sports they love. Sqor combines the latest from social platforms such as Twitter and Facebook, sports news sites such as Sporting News and ESPN, and video, photo and original athlete-produced content, all in a highly visual, deeply engaging, personalized experience.
Throughout draft week, Canty previews the first round of the draft on Twitter (@ChrisCanty99), offers one-on-one interviews with top draft picks and takes fans behind the velvet ropes, giving them behind-the-scenes access to exclusive NFL draft parties.
You're invited to sign up now at www.sqor.com to be a part of the conversation as the NFL veteran evaluates the next generation of NFL stars. Visit sqor.com or follow @sqor on Twitter for Canty's candid analysis of every pick as it happens.
Even with his busy schedule Chris took the time to speak with me about the NFL draft this week, his career, and his foundation. Make sure you check out how Chris helps out the community by going to his foundation's website.
Art Eddy: The NFL draft starts tomorrow and goes through the weekend. You are working with Sqor as a draft insider. Can you tell me a bit about what you are doing?
Chris Canty: Well I am excited to be working with Sqor, which is a new digital media platform. Fans have the opportunity to interact with me. They get to follow what is going on with my Twitter, my Instagram, my Facebook, as well as articles and any other cool things that normal fans don't have access to. It gets fans closer to me and the field.
I am really excited about this. It is going to be cool to hang out in New York City for this draft weekend. We are going to be working with some of the draft prospects and going to be interviewing them. We get to see how they are feeling. We are really excited about this.
AE: So people can follow you on Twitter to at ChrisCanty99 to stay informed about the draft?
CC: Yep. People can follow me at ChrisCanty99 and follow all of the interesting draft things that are going on this weekend. Plus moving forward people will get to follow what I have going on moving forward with the Baltimore Ravens and in the community.
AE: You signed with the Ravens this offseason. How has the transition been so far?
CC: The transition has been pretty good. I am getting a chance to be in there with my teammates. I get to work in the offseason programs these past couple of weeks. It has been great getting a chance to know those guys and have the guys know me. It has been really good.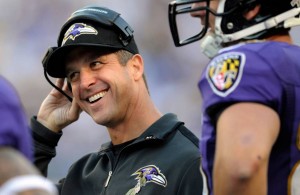 AE: How much have you spoken with the team and John Harbaugh?
CC: He is a pretty cool customer I have to say. He is a good coach and a lot of the guys respect him. What you see is what you get and that is always a plus when you are talking about a coach in the National Football League.
AE: You won a Super Bowl with the New York Giants when you beat the New England Patriots. The Ravens are coming off this past season winning a Super Bowl. How can you help your new team avoid a Super Bowl hangover?
CC: We have a very young football team. One of the things that I try to reiterate with those guys is that don't allow the complacency to set in. Make sure you continue to focus on the details and little things. Those things add up to big things and those things adds up to wins and losses.
What you want to do as a football champ is to let those guys know that you just can't pick up where you left off and that they have to start anew every season. Every team that comes together is a brand new team. Last year's team was the Super Bowl Champs, but that team is done. We are in the process of putting together the 2013 Baltimore Ravens.
AE: With Ray Lewis and Ed Reed no longer on the team, two big leaders on the team, how do you think the defense will respond this upcoming season?
CC: I think coach Harbaugh and GM Ozzie Newsome have a great plan to bridge some of the gaps of some of the losses they have. Understanding that they can't replace those guys. They are legends, but understanding that they are trying to put together a new football team. I think that they started with some great additions. They brought in Marcus Spears. They brought in Michael Huff. They brought in Elvis Dumervil. They got some great pieces that they added to the football team, especially on the defensive side of the ball.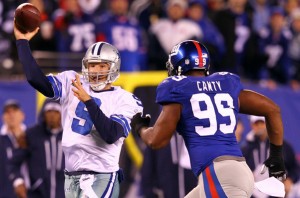 AE: You have played for the Dallas Cowboys and New York Giants. The two teams have a huge rivalry. How was it to play on both teams and compete in those games?
CC: I tell you what being in those games was like a war. Anytime that you talk about those division matchups it is definitely a tough and hard fought game. I got to tell you that you come out a little more bruised and sore after those games than just another regular season game. Everybody is trying to fight and scrap to give themselves the best chance to get a leg up in their division.
AE: Now as a Raven you will be facing rivals like the Pittsburgh Steelers. Do players get hyped for these games that fans consider to be a rivalry game or is it the media just putting too much into these games?
CC: I am a football junkie so to speak, so I am always watching other teams. I am always watching those AFC North match-ups. I am very familiar with those teams in that division. I will be putting more a microscope on those teams now than I have in the past. I know what those teams like to do and the types of personalities on those teams. It sure will make for some fun and exciting games this fall.
AE: Tell me about the Chris Canty foundation.
CC: It is a foundation that focuses in on the empowerment of the youth. We concentrate on three main areas of working with a child. We concentrate on fitness. We concentrate on education and we concentrate on service. It is not just enough to instill live lessons and core values in a child, but we also want to make sure that each child that we work with understands their responsibility to pay it forward and give back to the community.
We have a lot of cool programs from different service initiatives and service organizations throughout the Tri-State area as well as North and South Carolina. We have a mentorship program. We have a leadership academy program. We are really excited about the things that we are doing with young people.
To listen to the entire interview click here!


Every year on May 4th fans of the "Star Wars" saga go out and revel in everything about a galaxy that is far, far away. Whether you hear someone say to you, "May the fourth be with you," or see some posts on Facebook or Twitter you can spot fans of the film.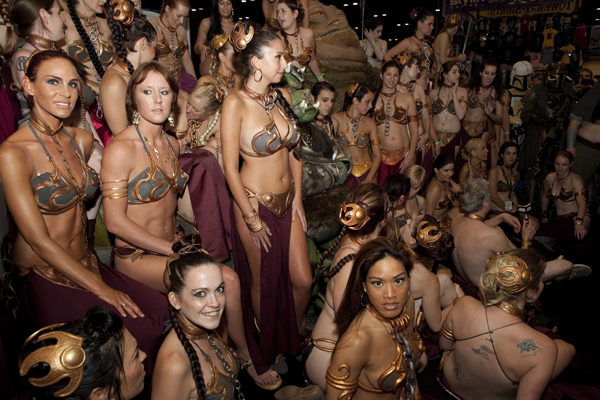 The day started out as a grassroots campaign that came from the famous Jedi line "May the Force be with you." Every year there became a bigger following and more and more people were celebrating "Star Wars" on that day.
You can show your support by going on Twitter and Facebook and use the hashtag #MayThe4thBeWithYou to show that you are enjoying "Star Wars" Day. There was even a video made from Lucasfilm of Bonnie Burton asking people on the streets of San Francisco about "Star Wars" Day and how fans can celebrate.
In case you would like to participate in the celebration on May 4th, here are ten fun ways that you can enjoy and partake in the festivities. This list is courtesy of StarWars.com.
1. Have a "Star Wars" movie marathon with friends and family! But do you start with the prequels or the original trilogy? Do you mix in some episodes of "The Clone Wars"? Better decide before your guests arrive, or you may spend the day in a heated debate.
2. Dressing up for special occasions is important, and May the 4th is no different. Wearing anything from your favorite "Star Wars" shirt to full-on Stormtrooper gear is completely acceptable. (It's okay to dress up your pet, too. Bounty hunter bulldogs are especially encouraged.)
3. Food is an essential part of any holiday. Death Star Popcorn Balls or Wookiee Cookies, anyone? Find a variety of recipes on StarWars.com!
4. Toast the saga with the ultimate "Star Wars"-themed beverage: blue milk, just like Aunt Beru used to make!
5. Feel the Force with "Star Wars" crafts: turn old socks and rocks into awesome "Star Wars" keepsakes! Learn how to make a Chewbacca Sock Puppet, "Star Wars" Snow Globe, and more at StarWars.com!
6. Have you Vadered anyone yet? Now's the time to give it a try and be sure to Tweet your photo to @starwars!
7. You know that Rebel Alliance symbol tattoo you've been thinking about getting? Today's the day.
8. Sometimes people use holidays to travel to new places. Why not go to Disneyland or Disney World and ride Star Tours? There are over 50 separate mission possibilities.
9. As Yoda said, "Pass on what you have learned." Introduce a younger sibling, family member, or friend to "Star Wars"!
10. Do you have any "Star Wars" toys that you don't need any more? Donate them and make May the 4th really memorable for children in need.
Plus this year marks the 30th anniversary of "Return of the Jedi" which makes this year's celebration even more special. Also fans of the movie franchise are stoked with the new trilogy of movies beginning with "Star Wars: Episode VII" that will be coming to theaters soon. So this May 4th remember to party like you just defeated the Empire and as always, "May the fourth and the Force be with you!"
If you are looking to try out some of the family friendly drink recipes check out a few here to get you started as you watch the "Star Wars" saga.
Blue Milk
Ingredients:
1 cup milk
½ teaspoon unsweetened blue fruit punch mix
Sugar
Directions:
Pour the milk into a tall glass and gently stir in the blue fruit punch mix. The drink should be lightly tinted blue. Adjust the amount of mix to get the color that you like. Add sugar to taste.
Greedo Fauxito
For those who might not remember Greedo was the bounty hunter in "Episode IV: A New Hope" that tried to bring Han Solo back to Jabba the Hutt. Here is drink recipe that pays him homage.
Ingredients:
One lime
8-10 fresh mint leaves
Lemon-lime soda
Directions:
Squeeze juice of one lime into a tall glass. Add fresh mint leaves and muddle with a cocktail muddler or spoon. Fill glass with ice. Add lemon-lime soda to fill the glass.
Tatooine Sunset
Ingredients:
1 cup orange juice
¼ cup grenadine syrup (approximately)
Directions:
Fill a tall glass with ice, and orange juice. Slowly pour in grenadine syrup and allow to settle on the bottom.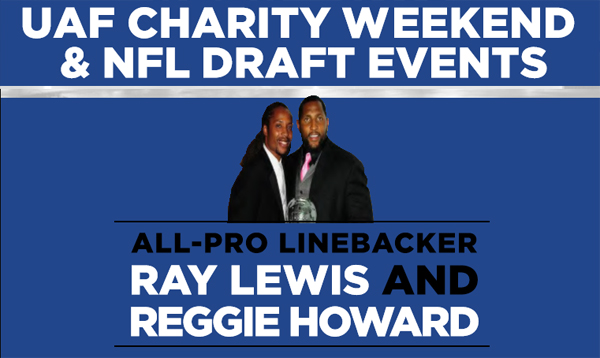 Reggie Howard played for six years in the NFL. He played for the Miami Dolphins and the Carolina Panthers. He is retired from the game and is now helping out other athletes by empowering then to impact communities through education and social development. Along with Ray Lewis, Julius Erving and others they are looking to make a difference in their communities with the United Athletes Foundation.
They are having a raffle where you have a chance to win a trip to New York City to meet Ray Lewis during NFL Draft weekend at various VIP events! The deadline to enter is April 23! Click here for more details.
The United Athletes Foundation is a 501c3 public non-profit organization created in 2008 by a group of professional athletes who understood their unique role in improving the lives of both the athlete fraternity and society in its entirety. To date, there are more than 90 professional athletes associated with the UAF including members of the NFL, NBA, MLB, WNBA and professional boxing.
I was able to chat with Reggie about the NFL Draft weekend promotion, the UAF, and football.
Art Eddy: Tell me about the promotion you have for your foundation, the United Athletes Foundation and how it revolves around the NFL Draft weekend.
Reggie Howard: We have a nice promotion for the fans. For the past four years we have been working events at the NFL Draft weekend with players become of aware of financial security. We also have an award ceremony where we give an award to the MVP of the community.
So this year we thought it would be great to have this promotion where we put out a raffle where one lucky fan can have the opportunity to attend the event with an all-expense paid trip to New York City and bring one guest to hang out with the UAF. We have been getting the word out about and people are getting excited. This year we have one of the key members of the United Athletes Foundation, Ray Lewis and he is the key spokesperson for this. The winner gets to spend time with us and see what our foundation does and how we help out the community.
AE: You are working with Ray Lewis for this promotion with the UAF for the NFL Draft weekend. How is it to work with Ray for this promotion?
RH: Ray has been great. He is actually one of the co-founders of the United Athletes Foundation and is also the chairman. He is a guy that really cares about the community and has a big heart. One of the main things that we focus here in our organization is to let guys know how important it is to be community leaders.
The second thing is that the NFL is great, but there are things outside of the game that we really need to have a focus on and that is family, community, and a great understanding as it pertains to financial literacy. That is one of the big things in our organization. We need to put things in place where guys have resources where they can learn more about finances. They can also learn to be protected from fraudulent financial activity from advisors.
It is a great weekend because we have great events planned. We had Jim Brown pass the torch so to speak to Ray and one of the people we are thinking of presenting the MVP award to is Adrian Peterson. He is a great guy that is not only a stellar player on the field, but also has a big, big heart for his community. UAF is all about team concept in the world of philanthropy and showing the importance of what our responsibility is to the community.
AE: In your NFL career you played mostly for the Panthers. Looking back at your career what stands out the most with your time in the NFL?
RH: I really enjoyed my time playing in the NFL. It was a great experience. I would say the biggest thing is the camaraderie of playing with players and competing on the top stage. Playing in the NFL is going up against the best of the best. Every day that you go out you are competing at your highest level.
One thing coach (John) Fox told us is that if you are not getting better you are getting worse. Nobody ever stands still. It is a true statement. Anytime that you are not putting forth your best effort you give an opportunity for your competition to get better. For me it was definitely the camaraderie of it. The highlight was playing in the Super Bowl. There is no feeling like that. To be on stage where all eyes are on you and you are trying to win a championship. Not everybody gets that opportunity and when you get there it is a special, special moment.
AE: Speaking of Super Bowl XXXVIII, you and the Panthers fell short of beating the New England Patriots. You did intercept Tom Brady though not that many people can say they did that. Do you remember that play?
RH: You remember everything you did in that game. It was funny because when we were preparing for the Patriots it was very hard. They had so many packages out there offensively that you never knew what they were going to do. They had so many things that they could do as an offense that it was hard to prepare for them. It is hard for a defense to pick up tendencies on teams like the Patriots. That is why they are so successful offensively.
On that play that I got the interception on is funny because that is one of their key plays and key formations that they run. This was one formation that we prepared for that week. They like to have trips on one side and two receivers on the other side. They like to run double smashes from the outside receivers and have the inside receiver run the seven route to the corner.
I basically recognized the formation. I played it where I led Tom believe that I was going to man to man and then I actually backed up and I got the interception. I got tripped up by one guy and if not for him I could have taken it all the way. Muhsin Muhammad took it to the house after we got the turnover and helped us with gaining some momentum. It was a great game and it came down to the wire. We are not the only team to lose to the leg of Adam Vinatieri. (Laughs) After that the NFC Championship ring went back in the closet and I didn't want to see anything with a Patriot sign on it. It is no fun being second place at the Super Bowl.
AE: Playing cornerback is tough since you are going up against some great athletes. Who was the hardest wide receiver to cover?
RH: I would have to say Randy Moss. At that time he was playing in Minnesota and that guy was tough to cover. He was well feared by players back at that time.
AE: Who talked the most trash?
RH: Keyshawn Johnson by far. Keyshawn talked a lot. I would say looking back it had to be Keyshawn. That guy was always talking.