Art Eddy III
This user hasn't shared any biographical information
Jabber/GTalk: Art Eddy III
Posts by Art Eddy III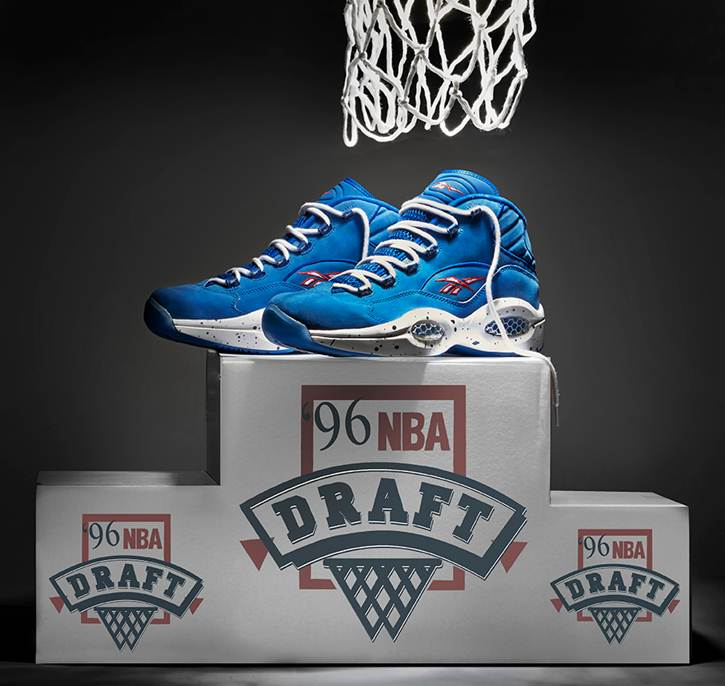 Reebok Classics is bringing some heat from back in the day. The shoe game has been crazy these days and Reebok is making sure that you check out their "All-Star" lineup. Reebok has been working with Shaquille O'Neal, Shawn Kemp, and others to have sneakerheads salivate.
Here are few of their most recent and upcoming releases that make you want to purchase a Starter jacket and parachute pants…..well maybe not the pants.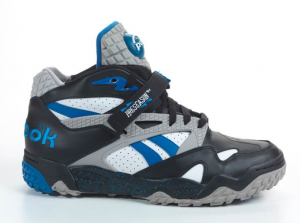 Reebok Pump Pay Dirt
The first ever cross training shoe to feature Pump technology, the Reebok Classic Pump Pay Dirt was originally released in 1992 as part of the Preseason pack worn by NFL and MLB greats alike. Tough enough for the field with enough style for the street, the Pump Pay Dirt OG remains one of the most durable kicks in the game with an armor-like cage surrounding the upper, a mid-foot strap, speckled midsole, and Classic Pump technology for a custom fit. The Reebok Classic Pump Pay Dirt OG was released back on August 8th.
Reebok Shaqnosis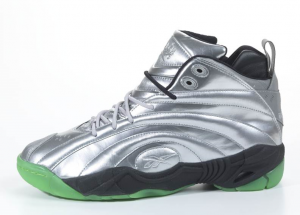 Back in July the Shaqnosis OG black/white colorway was released. Reebok has been bringing many different color variants of the show and the "Steel" version pictured here will be released August 28th. A shoe designed for a "larger than life" player both on and off the court, the Shaqnosis had a truly polarizing look for arguably the most visible guy in the game.  At the time, Reebok knew that the Shaqnosis was a ''love it or hate it'' model, and the brand fully embraced the controversy the shoe evoked.  The energy behind the Shaqnosis was so strong that it led to a spin-off collection called Mobius.  The Mobius line played off the Shaqnosis inspired 50/50 black/white split, making it the ideal statement look on the basketball court or baseball field.  Other styles in the Mobius collection included The Big Hurt with baseball great Frank Thomas and The Blast with basketball icon Nick Van Exel.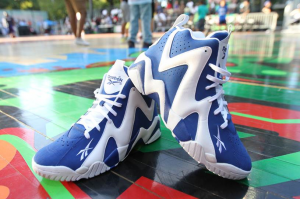 Reebok Kamikaze II
One of the most exciting hoops stars of the '90s is celebrated with the release of the Reebok Kamikaze II. These stylish kicks were once worn by Supersonics player Shawn Kemp and many of the same design details, including the distinctive lightning/zigzag design on the upper, remain in this new release. While these basketball sneakers are stylish enough for everyday wear, they also feature the performance details you need to take the court by storm. Lightweight Hexalite cushioning in the forefoot and Ultra Hexalite in the heel help to absorb shock and protect your feet, while the mid-cut design gives you ankle support and plenty of freedom of movement. These were released this past weekend and are as sick as ever.
Reebok Question Mid #1 Draft Pick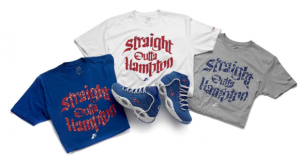 In one of the deepest drafts in NBA history, a 6-foot guard from Georgetown rose to the top of his class in '96. Despite the high expectations that would follow, Allen Iverson's rookie of the year performance proved he was worthy of the #1 selection. Reebok Classic honors this historic moment with a fresh treatment on Allen Iverson's signature rookie year model, the Question Mid #1 Draft Pick. Featuring a blue suede upper and speckled white mid-sole, the Question Mid #1 Draft Pick pays tribute to Iverson's career in Philadelphia with a nostalgic royal/white/red treatment reminiscent of the '90s Sixers uniforms. The customary "3" that adorned the Question Mid during Iverson's rookie year is replaced with number "1" to commemorate the Sixers selection of the Georgetown guard. The Reebok Question Mid #1 Draft which hits stores on Friday, August 23rd.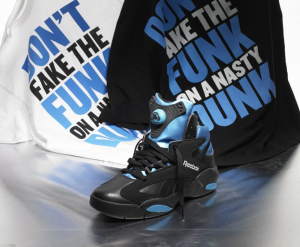 Reebok Classic Shaq Attaq
Back by popular demand for the first time since 1992, the Reebok Classic Shaq Attaq. Rarely seen on court, this lesser known Shaq Attaq colorway is essential for sneakerheads and basketball fans alike. Originally released as an "away" colorway to complement Orlando's black and blue pinstripe uniforms, the latest Shaq Attaq features a black upper with an azure blue accent on the heel. The Reebok Classic Shaq Attaq will make its return to shelves on August 30th for $160.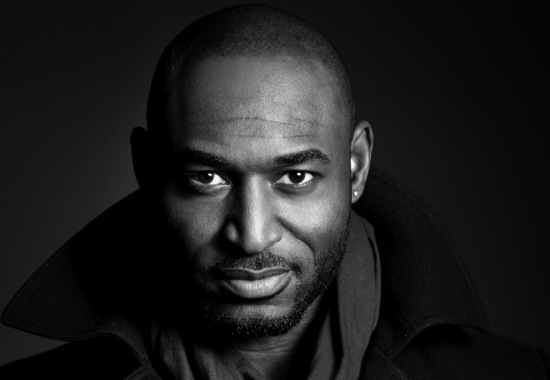 Adrian Holmes can be seen in this summer's hit "Elysium." Adrian plays the role of Manuel, opposite Matt Damon, Jodi Foster, Sharlto Copley, Diego Luna, and Alice Braga.
Besides being in that film you might have seen Adrian in "Red Riding Hood" starring opposite Amanda Seyfried and Gary Oldman.  He also worked with Academy Award winner Adrien Brody in "Wrecked."
Adrian has been on many television shows as well. He is on "Arrow," "Continuum," and "King & Maxwell." Adrian was kind enough to answers some of my questions about "Elysium" as well as other questions on his work on TV.
Art Eddy: You are in the summer blockbuster film "Elysium." Tell me about your role in the film?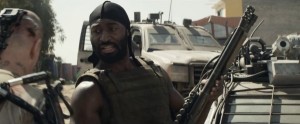 Adrian Holmes: I play Manuel who is a gangster and weapons expert. A tough guy that gets the job done by any means necessary.
AE: What was the audition process like?
AH: It was the same as any other project really. I had originally gone in for Krugar and then was called in for Manuel and got another call back and the rest is history. I was very happy, as you can imagine.
AE: Any cool stories behind the scenes stories from that set?
AH: We had some cool poker nights in Matt's hotel room while shooting in Mexico City. A lot of laughs and good times had. Was like a real family experience.
AE: What do you hope people will take away from this film?
AH: I think there are a lot of themes to be explored in this film. Very thought provoking and subject to interpretation.  One message is, that the course of the future is not static but changeable if we are willing to change ourselves.
AE: I like your role on "Arrow" as Lt. Frank Pile. Tell me a bit about working on that set.
AE: Everyone is very cool actually. I love working on Arrow and I really enjoy playing a very authoritative character like Lt. Pike.
AE: You also worked on "Smallville." As a comic book geek and you being in a few of these comic book themed shows I have to ask are you fan of comics as well?
AH: Yeah I read a few but not too crazy. However I am a HUGE Superman fan so getting to be a part of "Smallville" was a real treat for me.
AE: In the film "Red Riding Hood" you got to work with one of my favorite actors Gary Oldman. How was it like to work with him?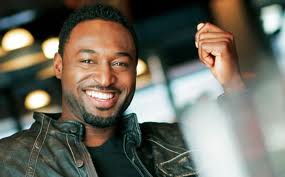 AH: The best acting class I could ever ask for. I learned a lot from one of the greats for sure! He was very down to earth and we got along very well. Great level of focus, and we shared a lot of laughs.
AE: Another thing I saw that you did was the voice of Mace Windu for "Lego Star Wars: The Yoda Chronicles – The Phantom Clone." I am a big "Star Wars" geek. So I have to ask how was it to take on the role of Mace Windu?
AH: That makes two of us! (Laughs) I love me some "Star Wars!" It was a huge honor and surprise when I got the opportunity. I am a fan of Sam Jackson as well so to step into his shoes as Mace was so surreal. I hope it's foreshadowing for the next "Star Wars" movies they're about to make. Would love to play a decedent of Mace Windu and keep the purple lightsaber alive!
AE: I have read two of your personal quotes, "Walk by faith not by sight" and "Be ready so you don't have to get ready!" I like those. Are those your motivational phrases?
AH: Yeah they're two of a few quotes I use to keep my sword sharp. Gotta stay positive!
AE: What is the next project you are looking out for?
AH: I'll be going to Montreal next to be the lead in a new series called "19-2" that I'm very excited about. It's a cop drama that will be a nice change for me from the sci-fi world for a while. After that I would love to do another big action film. I just love to be versatile and try new things.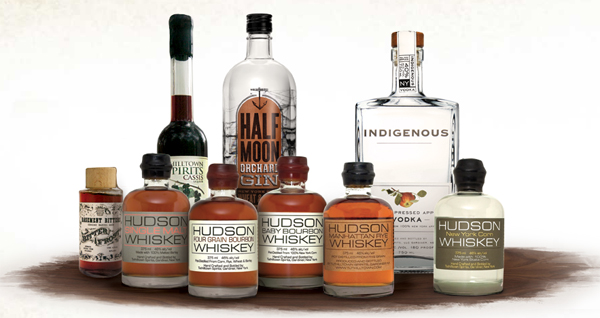 Here at MANjr., we at times do the "Know Your Beer" segment. This time we are going to switch it up and let you in on very cool distillery called Tuthilltown Spirits located in Gardiner, NY. They distill vodkas from apples grown at orchards less than 5 miles away from their homestead and whiskeys using grain harvested by farmers less than 10 miles away. The farm distillery also produces rum, eau de vie, brandy, absinthe, and infusions.
I was able to take a tour of the distillery a few years back. One of the brand ambassadors, Gable Erenzo gave me and my crew at the Masters of None Show a tour of the place. Gable also gave us a tasting lesson as well. The whiskey was phenomenal and now they are even branching out with different kinds of spirits. Since the whiskeys are very popular I thought I would talk about the other spirits that they recently introduced.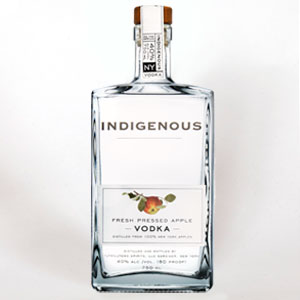 Indigenous Vodka
This premium batch-distilled spirit is triple distilled to retain a faint essence of the Hudson Valley apple cider from which it is hand crafted, one batch at a time from apples pressed in local orchards. This is not "apple vodka," which is typically neutral grain spirits with apple flavoring added. Each 750ml bottle of INDIGENOUS vodka contains the spirit of up to 80 Hudson Valley apples, pressed to cider, fermented under the watchful eyes of their distillers, and then carefully guided through our 20-plate copper pot still to create this unique vodka. It is a real fruit spirit like no other, great over ice with a citrus garnish or in one of the many cocktail recipes.
Half Moon Orchard Gin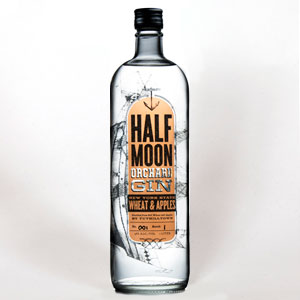 Half Moon Orchard Gin, named for the vessel in which Henry Hudson first explored the River, which now bears his name.  In that same spirit of exploration, they have created a new base of near neutral spirit from both Wheat and the Hudson Valley's ubiquitous Apples. "We're in the heart of the American apple industry so it's natural for us to turn to apples to create an original New York gin".  The distinctive subtleties of the apple blend in the base spirit create a smoother and rounder gin, more drinkable than the standard grain neutral spirit base used in other gins.  Half Moon Orchard Gin has an ABV of 46%.  The 1 liter bottle is priced to become the preferred "well" gin by bartenders in New York State and nationwide.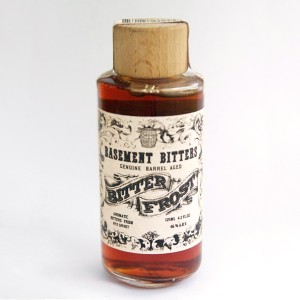 Basement Bitters
Basement Bitters is an innovative new creation from their bottling crew, who just so happens to work in the basement under their Tasting Room. "Bitter Frost" is the first release in the Basement Bitters line of products. This elixir is a special blend of unaged rye spirit, Sarsaparilla, and fourteen other herbs and spices, balanced with local maple syrup and aged in one of their rye whiskey cured barrels. The result is a distinctively aromatic bitters that is crisp, bitter and warm, it will truly enhance your favorite cocktail.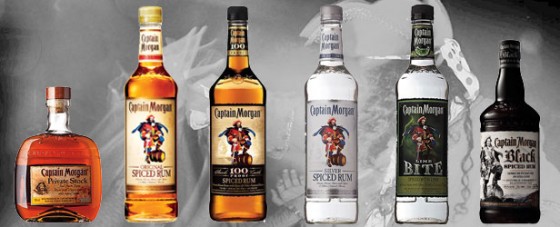 Now more than ever it seems like there is always some national day being celebrated every time you look around. It can be overwhelming. One day that you should not pass up celebrating though is National Rum Day. On August 16th one of the most popular spirits, rum, has its day in the spotlight.
So why not revel in the day that is dedicated to rum. Since the day happens to fall on a Friday it is cause for even more celebration. After a long work week you can now unwind and relax with a refreshing cocktail. Here are a few delicious recipes that you should try out.
If you are having a party I would go with the Port Royal Punch. If you are having a smaller gathering why not try the Black and Ginger Tea. Cheers!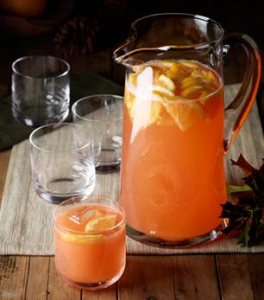 PORT ROYAL PUNCH (Serves 25)
Ingredients:
2 46-oz. cans of pineapple juice
3 cups mango juice
1 750 mL bottle of Captain Morgan Original Spiced Rum
4.5 oz. grenadine
3 oranges sliced thinly and quartered
3 cans of Sprite for fizz
Directions: In a punch bowl or large serving vessel, add the above ingredients and stir. Serve over ice in a punch glass – or glass of your choosing.
BLACK & GINGER TEA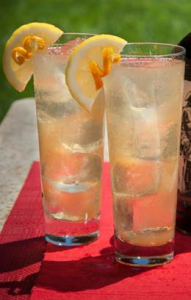 Ingredients:
3 oz. Ginger Tisane (tea base)
1 oz. Captain Morgan Black Spiced Rum
1 Tablespoon agave nectar (or sweetener of choice)
1/4 oz. lemon juice
Directions: Brew tea base or tea bag in 6-8 oz. of water. Brew hot for four minutes and flash-chill, or cold for one hour. Shake with Captain Morgan Black Spiced Rum, sweetener and lemon juice, and pour into rocks glass over ice.  Created by Owl's Brew.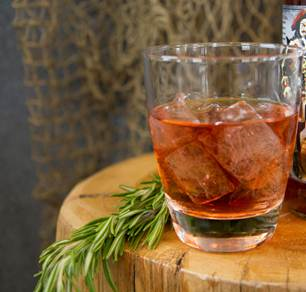 CAPTAIN'S INVASION
Ingredients:
1 ¼ oz. Captain Morgan Sherry Oak Finish Spiced Rum
¼ oz. Grand Marnier Liqueur
¾ oz. lime juice
2 dashes of bitters
Directions: Add all ingredients to an ice-filled rocks glass. Stir to blend and garnish with lime wedge. Created by Owl's Brew.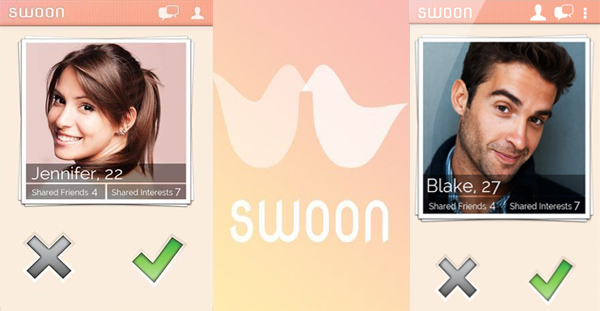 If you have been looking for love in all the wrong place, maybe you should turn to your smartphone to be your new wingman. One way that your phone can help is by downloading the Swoon app. Swoon allows you to find cool people nearby who are interested in you and lets you connect with them.
One of the cool features of Swoon is that the app is smart and anonymous. It gives you suggestions on people you can secretly like or skip. If you like someone and they reciprocate, Swoon allows you to message each other.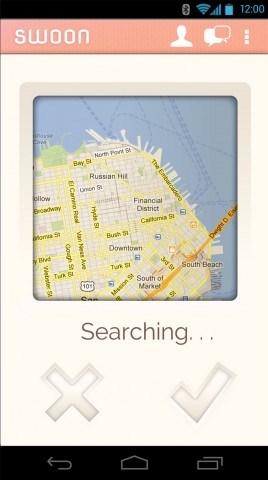 Swoon is a snap to download and you can login by using Facebook. Don't worry nothing will get posted on your Facebook profile. Swoon works with Facebook by showing you pictures of single people that live in your area.
You can use Swoon to anonymously view profiles and like the ones that interest you while you can skip those that don't share the same interests or you feel is not a match. As you look online, the people who you think are date worthy can get a checkmark on their profile. If that person likes you back you will get notified. Once that happens Swoon allows you to chat with that person in the app.
This free app is available for Apple and Android devices and is created by Tagged Inc.  Click here for Swoon's website.
Not only does Swoon connect you to the dating world by using your smartphone, but they also throw promotional events in a few places around the country. Some of these past events were held in San Francisco, Los Angeles, and New York City. To find out how you can get some free swag or even share a drink with other Swoon members follow them on Twitter. They tweet out there parties at the handle @swoonapp.
So if you haven't had any success with your past few dates and are tired of coming up empty in the dating world why not check out Swoon. You got nothing to lose. Have fun searching!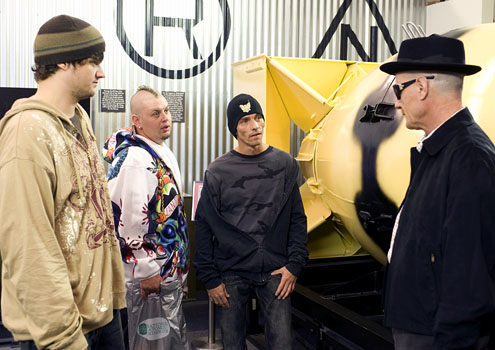 Charles Baker stars on the hit AMC series "Breaking Bad" as Skinny Pete. He is a drug distributor that has been friends with Aaron Paul's character since high school. He can be described as a guy that just got in with the wrong crowd.
What originally was supposed to be a one episode gig with the credit of 'Skinny Stoner,' turned into 'Skinny Pete' in the matter of two episodes. Baker recalls the moment he stepped on set of season one and loudly proclaimed the lines "Yo! I'm Skinny Pete!" Five years later, and 'Skinny Pete' has become a household name that resonates with every "Breaking Bad" fan, with fan art sent to him on a regular basis.
A native of Washington D.C. and raised in Hawaii, Baker got his start acting in elementary and high school, always participating in school plays and musicals. During a stint as a member of a band in college, he overheard his bandmates talk about how he lacked any stage presence and he took it upon himself to improve and enrolled in acting classes.
Besides "Braking Bad" Baker can now be seen in a variety of television and film including the upcoming NBC series "The Blacklist" opposite James Spader to premiere this Fall and Fox's "The Good Guys" opposite Colin Hanks.
I spoke with Charles about "Breaking Bad", Skinny Pete, and what is coming up next for the talented actor.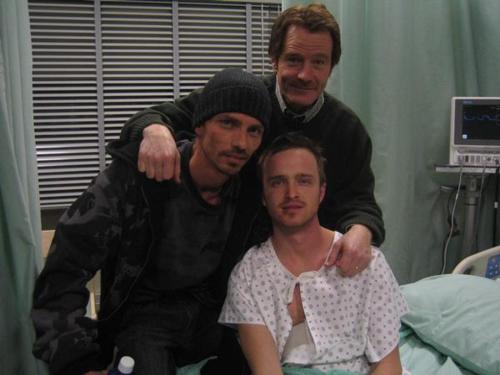 Art Eddy: You play Skinny Pete, a drug distributor that has been friends with Aaron Paul's character, Jesse Pinkman, since high school. I read that your character was supposed to be in just one episode. Tell me how it went from a one-time role to you having a reoccurring role on this hit series.
Charles Baker: I was originally hired to be just a skinny stoner in Episode 4 of the first season. That was really my name, skinny stoner. I was ready for that. (Laughs) About a week later they called me back and said, 'Hey, why don't you come back.' They really didn't say much after that. It was kind of a quick thing.
They sent me the script. They flew me in. I got there and the first thing I noticed was I got to yell, 'Yo, I'm Skinny Pete!' I was like that must be my name now. I'm Skinny Pete now. Bryan Cranston came up to me right before we were about to shoot a scene in Tuco's office.
Bryan was walking by and turned and made a B-line to me and said, 'Man, I heard a lot great things about you and I am so glad you are here. Did you hear about how this came about?'
I said no and that I was really curious. He said that they originally hired Matt Jones, "Badger", to do this scene. This was the scene where he introduces Walt to Tuco. After they shot their first episode with Matt Jones, they realized that he was a good actor, but he brought a level of goofiness to the role that they weren't really expecting.
They didn't think that he was hard enough or tough enough to have done prison time with Tuco and survive. They were kind of in a hurry to figure out who do we get to be this guy. Do we create a new character or what? Vince Gilligan luckily remembered me and said let's get that stoner dude. He was pretty good. Let's just bring him back.
Luckily for they brought me back. I have only done a few bit parts on television before so I was thrilled. That's kind of the dream of an actor. Get pulled in for a bit part and then they say, 'Hey I love that. Let's keep you.' Here I am on the best television show in history.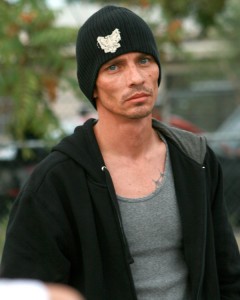 AE: I also hear that you get a lot of fan art from people who dig your character and the show. What has that been like and what type of fan art do you get?
CB: I have a deep love for all forms of art. My mom was a painter when I was real young. I still have her paintings. I studied violin when I was a child. I love all forms. I have taken dance, tap, jazz, and ballet. I have studied Shakespeare. All forms of art is just a wonderful expression of the human spirit and the soul.
The artists that have contacted me and said, 'Hey I saw this picture of you and I would love to do a drawing of it.' To hear that is overwhelming. A lot of incredible artists have done portraits of me. I am not exactly Mona Lisa, so it has got to be one of the most flattering to ever happen to me. My wife has them all framed. She has a wall of different portraits of me as Skinny Pete, me as myself. There is one where it is of me and my kids of an Instagram picture that I took.
It is so endearing to me. Not only do they do these pictures, but they send them to me. I am not being asked to pay for these things. They are not asking for money. They are doing it for the love of the show and somehow I have inspired them. You see it everywhere. They have had art exhibits and in museums where it was all about "Breaking Bad." So many artists create stuff not just from the show, but about imagery about the show. It is kind of amazing to me.
AE: "Breaking Bad" is a phenomenal show. For you what makes the show such a big hit?
CB: One, I am a huge fan of the show myself since it started. It is neat that I am such a different person from that character that I can disengage myself from the fact I am in it while I am watching it.
Matt Jones made a great point why it was so successful. I totally agreed with it. A lot of people know people like Badger and Skinny Pete. A lot of people in this country are affected by drugs one way or the other. That is real to people. Zombies attacking the world, that is not as real to people.
1960's newsmen is a riveting story, but not really real to people. This story really connects with people, because it could be any of us. We all know someone who has had severe medical problems that their insurance wouldn't cover. They were desperate. We have all been in that place. At one point you might have thought to sell drugs or something.
That is part of it. We manage to sympathize with Walt. It is kind of the zeitgeist of this time. Insurance doesn't cover health bills and you can't make it if you are making an honest living. A lot of people feel that way right now. That is why we are all pulling for him.
AE: This will be the show's last season. As an actor is it hard to say goodbye to your character and the show?
CB: It really is. Every time I hear the rumors of the Saul Goodman spinoff I get a little excited. They got to use me a little bit don't they? As an actor I don't want to be Skinny Pete for the rest of my life. I want to be Hamlet someday. I don't expect it, but I at least like to have that hope. Skinny Pete has become such a huge name for a lack of a better word.
It will just be fun to just stick my head out and say 'Hey I'm still here bitches,' every now and then. Especially if I do get to be Hamlet. Then pop out and say 'To be or not to be….Boom! Yo, what do you think of that bitch?' I think that would be fun.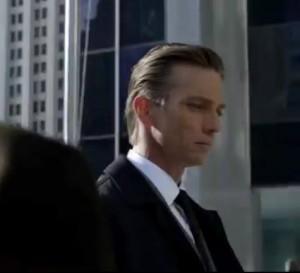 AE: You are going to be in the new series called "The Blacklist." Can you tell me a bit about the show and your character?
CB: On "Blacklist" James Spader is the lead. Pretty much for most people that is all you got to say and they will say, 'Yea I will watch that.' He plays one of the FBI's most wanted, who for reasons only known to him right now, turns himself in to the FBI with the agreement that he helps them catch people that are worse than him.
I got this awesome job of playing, if he was Batman I would be Alfred. I am his driver, his butler, his confidant. If he pulls something out of his butt and is kind of magical it is probably me standing behind him holding it there for him. It is definitely a cool character. It is a different kind of thing from Skinny Pete. He is articulate. He can spell. He actually gets to shave, which is nice. I don't know what will happen for this character yet, but there is so much potential there.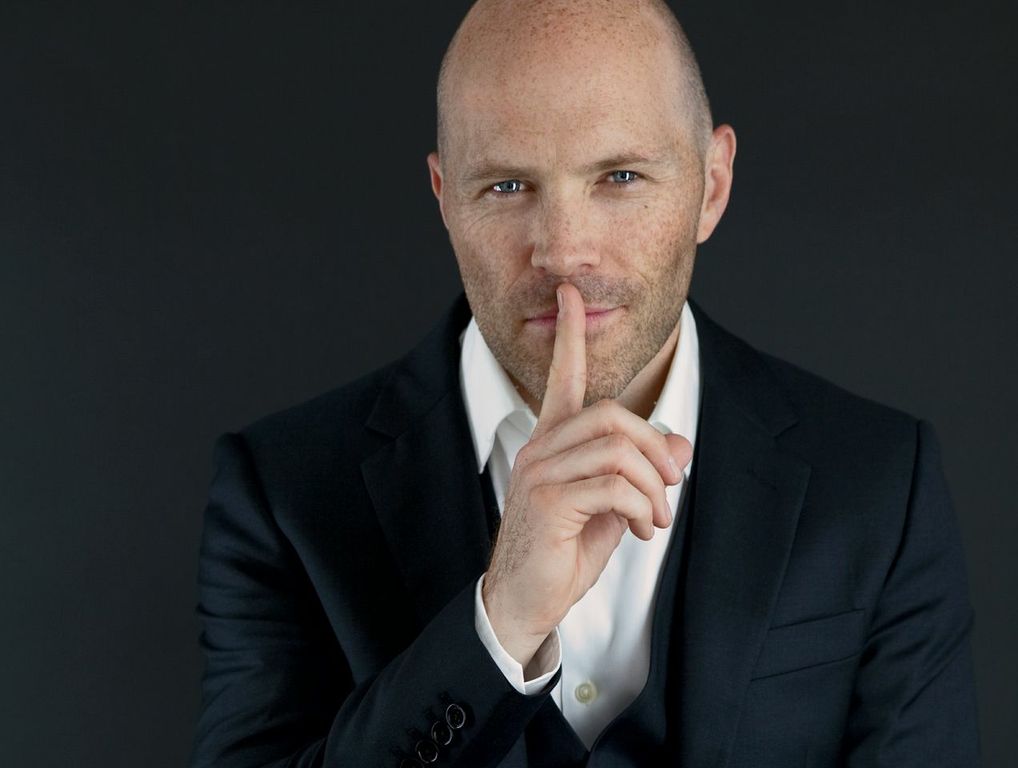 Josh Blacker is no stranger to the sci-fi genre. He has appeared in many great films and TV shows like "Supernatural," "Stargate: Atlantis," and "Fringe." Now Josh landed a major role in the summer blockbuster film "Elysium," playing the role of the character named "Crowe."
Josh is an avid athlete, being fiercely competitive on the squash courts, and holding belts in three different martial arts. I was able to chat with Josh on his role as Crowe and what he looks to do in the future.
Art Eddy: So you are in the summer blockbuster "Elysium". Tell me about your character and a bit about the film.
Josh Blacker: "Elysium" is a sci-fi action movie set in 2154.  Earth is a lost cause and the ultra-rich have built a massive space station called Elysium where they live in pristine mansions, well away from the grime and crime of Earth.  My character is a South African mercenary called 'Crowe'.  He's an old school professional soldier that works with Kruger (Sharlto Copley) and Drake (Brandon Auret).  They are hired to protect Elysium from any manner of problems, including illegal aliens. Crowe is rough, tough and both physically and mentally intimidating.
AE: Did you have to work with a lot of green screens since it was a science fiction film? If so how was that?
JB: Working with Neill is great because he really wants to have his movies based in as much reality as possible.  That includes the sets.  Most of our sets were built on various sound stages in Vancouver.  The only real green screen work that was done was in the environments that couldn't be built in a sound stage, due to the sheer size and complexity of them.  For example, the space ship we fly around in was built down to the tiniest detail.  But, when you see the ship flying and landing and crashing, there was a degree of green screen involved.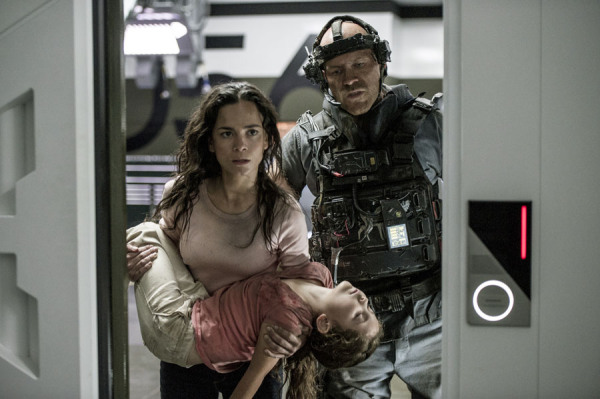 AE: What was it like to work with big names in the business like Matt Damon and Jodie Foster?
JB: In a word: unbelievable.  I've admired and respected both Matt and Jodie for years. Matt is as down to earth of an actor and person as there is.  He's welcoming, collaborative, and incredibly funny.  It's easy to see why he's such a bankable leading man.  Jodie is a genius; to watch her work is mesmerizing.  She was an absolute pleasure to work with; dedicated, focused and generous.  And, she's also got a great sense of humor!
AE: You are no stranger to the genre of science fiction with all the great films and TV shows like "V," "Fringe," and "SGU Stargate University." I take it that you are somewhat into that genre.
JB: I don't really think of the projects I work on in terms of genre. I just like to work on good stories and sci-fi is a genre that allows for some terrific story telling.  The universes you can create in sci-fi give you freedom to tell some unconventional stories and free you from the constraints of traditional drama and period pieces.  Ultimately, I want to tell fascinating stories that viewers can connect with.
AE: Which show that you worked on in the past is the closet to "Elysium?"
JB: "Elysium", and Neill's vision, is such a unique project.  I can't think of anything that comes close to the breadth and depth of story and character that Neill has created.  I'd say it's an amalgamation of many of the projects I've worked on – the Us vs. Them of "V", the desperation of wanting to be somewhere else highlighted in "SG:U" and the complexity and intrigue of "Fringe".
AE: I am intrigued about your project "Focus" where you wrote and acted in. Tell me about that film.
JB: Focus is a feature length comedy I co-wrote with my producing partner, Christopher Young.  It's a workplace comedy about a guy who has one day to save his job, defeat his enemies, and not get dumped by his girlfriend.  I'd say it's a cross between "Office Space" and "Trading Places".  We are in the process of shopping it around to various distributors and festivals.  You can find out more at the official site www.focusmovie.net
AE: Was it easier to act in a film that you wrote?
JB: In some respects it was easier in that I knew the character inside and out.  And, of course, if a line didn't work or a scene needed a change, I could change things up without offending anyone!  However, it was definitely more challenging trying to keep the character and my choices fresh because we had worked so closely on the script for so long.
AE: What is the next project that you are working on?
JB: I continue to audition and consider various projects in Vancouver, Toronto and LA.  At the same time, I'm working my producing partner on a new script, which is a feature length drama that deals with soldiers coming back from war and the emotional, psychological and physical barriers they encounter.  It's a fascinating project that is near and dear to my heart.  We hope to get funding and start shooting in the summer of 2014.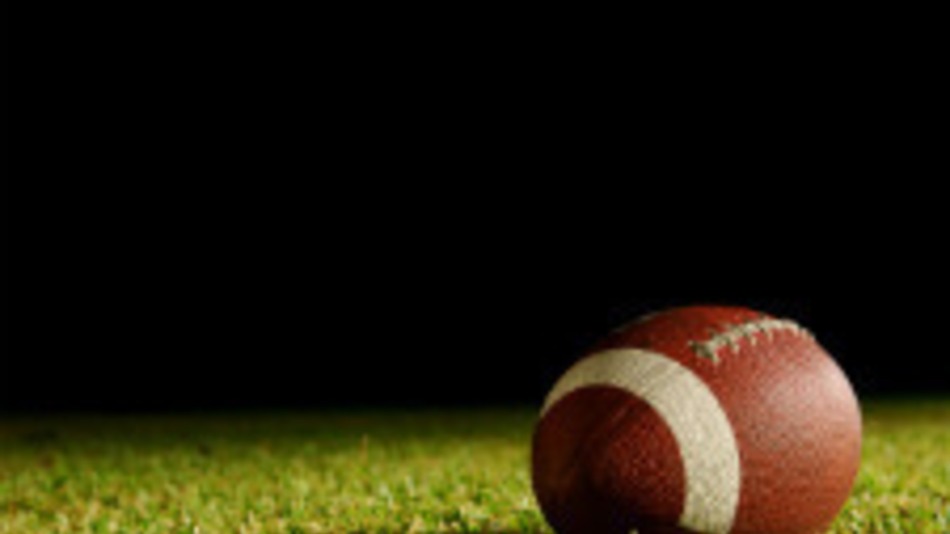 This weekend the NFL preseason began with the Hall of Fame festivities in Canton. Saturday saw Cris Carter, Jonathan Ogden, Dave Robinson, Larry Allen, Bill Parcells, Curley Culp and Warren Sapp enter into the hall. The Dallas Cowboys and Miami Dolphins will play the first preseason game of the 2013 season tonight. This means that we are now less than a month away from the kickoff to the regular season.
I can't wait for this time of the year. It means watching the games and starting up fantasy football leagues. If you are like me you are in at least three to four leagues per year. With all the time and effort spent on building the best team out there you want to see a return on your investment. Here are five ways to help you get an edge in your fantasy league.
1. Podcasts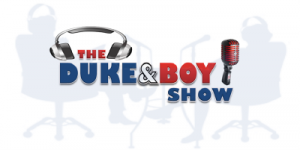 Just like any other topic there are many podcasts on fantasy football. The good thing about these podcasts are that the hosts put in all the time and effort into researching the best players. Make their hard work pay off for you. One podcast that I listen to for solid fantasy football insight that also makes me is laugh is the "Duke and Boy Show."
These guys are funny, but they get you ready week in and week out with great analysis. Plus they have very knowledgeable guests on their show. Writers from CBS Sports, Sports Illustrated, and more. They even have NFL players on the show to breakdown players in the league as well. So the next time you are at the gym or in your car just listen to the "Duke and Boy Show" to help with your fantasy team.
2. Watching Preseason Games
Now there are NFL fans out there that can't stand to watch the preseason games. For the life of me I don't get those people. I love watching any NFL game that is on the TV. Watching these games help you pick out the sleepers for this year's draft. The more games you watch you get to see what players are making a constant contribution to their team. Not only are you noticing those players, but the coaching staff is doing that as well.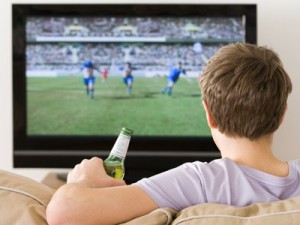 When you are drafting in the late rounds you can pick up another kicker or the running back that looks to steal the spotlight from an aging veteran. I have had a few successes (and fails to be fair) of a drafting a few sleepers by watching games in the preseason.
3. Be the Commissioner of Your League
Now by no means am I suggesting you use your powers as the commissioner to break the fantasy football code of ethics. Fantasy football karma is real and you don't want to abuse your power. Being the commissioner of your league allows you to reach out to those friends and family members you want in the league.
If you don't like the people that win on beginner's luck don't invite a newbie. If one guy keeps on stealing your draft picks each year, don't invite him. You get the picture? Set up the league with friends who make the league competitive, but not the ones that drive you crazy.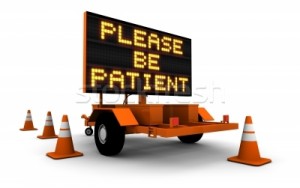 4. Be Patient
You will find each week a guy you either want to drop or pick up. WAIT! Don't make any foolish moves or trades. You drafted that guy for a reason. Give that player at least three weeks to see if they pan out. Some players jump right out of the gate, while others need a few games under their belt. If your bench can handle that latter player keep him there. One he might start scoring points for you or you can use that player as trade bait.
5. Don't Be a Homer
Not talking about Homer Simpson, but "that guy" who drafts everyone from his favorite team. One or two players sure. Let's say if you are a New Orleans Saints fan drafting Drew Brees and Jimmy Graham is definitely the smart move. Taking all the wide outs, tight ends, and running backs from the Saints is a big faux pas. Be a homer by wearing all your favorite team's gear, not by drafting them.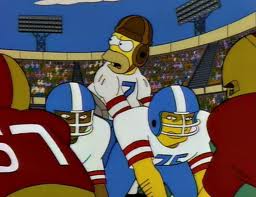 Hopefully these tips can make you the champion in your league. If you do win the championship by using this article I don't mind a few dollars thrown my way. Just sayin!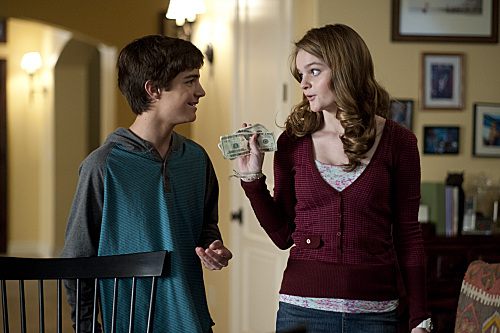 Devon Bagby can be seen in the brand new Showtime hit series "Ray Donovan" as 'Conor,' son to Ray, played by Liev Schreiber and grandson to Mickey who is played by Jon Voight. He has also worked on the DreamWorks animated project "Puss and Boots" and also guest starred on an episode of "CSI: NY."
Devon was able to chat with me about his role on "Ray Donovan" and what he learned from Liev Schreiber and Jon Voight.
Art Eddy: First off I have to say congratulations on having "Ray Donovan" being picked up for another season on Showtime. How exciting was it to hear that news?
Devon Bagby: It was absolutely amazing. I felt so proud of Ann Biderman. Her writing and creation is genius and our team of writers have a talent of bringing her characters to life. I'm always excited for the next script and the table reads brought an energy to our entire team. Just being at the table reads made you feel like season 2 would be coming. Ray Donovan was cast perfectly. Every single cast member brings something unique to the table and there is a character for every audience member to love. I am so blessed to be a part of this team.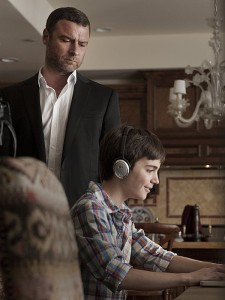 AE: Did you and rest of the cast kind of see this coming since the pilot episode broke records of viewership, becoming the biggest premiere of all time on Showtime?
DB: I think most of us knew it was coming from reading the scripts. You could tell just reading the scripts with the cast members together that something special was happening. I mean really, Liev Schreiber, Jon Voight, Paula Malcomson, Eddie Marsan, Dash Mihok, Pooch Hall, Kerris Dorsey as a family.
Then pack on top of that, Steven Bauer, Elliot Gould, Johnathon Schaech, Denise Crosby, Brook Smith, James Woods, Rosanna Arquette, Ambyr Childers and more. It is just an overwhelming amount of talent. When you have that much talent sitting at one large table, it's like lightning bolts.
I've often wanted to count how many years of experience, how many films, TV shows and plays this cast has accomplished. It would be an amazing figure for sure.
AE: You play as Conor, who is the son to Ray, played by Liev Schreiber and grandson to Mickey who is played by Jon Voight.  What has it been like to work with them?
DB: It's been surreal. I am having the opportunity of a lifetime. They have both taught me so much. They have taken me under their wings and taught me hands on tips based on their experience that you cannot learn in an acting class. I am definitely a better actor after working with them and I learn something new every day. They are forming who I am as an actor along with the amazing directors. I will always be grateful to them.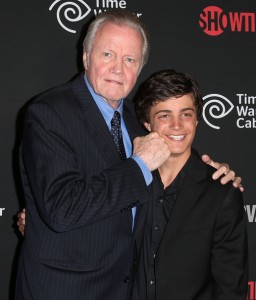 AE: Do you ever ask them about any acting tips since these two have been in the business for a long time?
DB: Jon and Liev have both given me advice. They are eager to make the scene real. That's what I love about them. Between the both of them there is over 75 years of acting experience. As an actor life doesn't get better than that. Ray Donovan is the best acting school any actor could possibly ask for.
AE: How has your character evolved from the first episode to now?
DB: Conor is getting older every episode. He is entering his teen years full force. He is starting to take on some character traits of the male role models in his life. He has a temper but if you notice he has a special bond with his father. He can't lie to him. He has no problem lying but he won't lie to his Dad. Conor also has a way of finding trouble. I have a feeling that Conor will continue to find trouble as we watch him grow up.
AE: What was the audition process like for this role?
DB: I had to go back quite a few times. When I met Ann Biderman, Bryan Zuriff and John Papsidera all together there was a very good energy in the room. The next meeting included our award winning director Allen Coulter. I had no idea who he was as I was only 13. The very minute I met this man I knew I had to work with him. I wanted nothing more in my entire life. The way he directed me during the process brought my instinct out. It immediately felt like i had arrived as an actor. I was blessed the day I met him and I was blessed they all chose me.
AE: You also were in an episode of "CSI:NY." What was it to be on that set?
DB: "CSI:NY" was a great show. I think meeting Gary Sinise was the highlight of "CSI:NY" for me. I respect him as an actor immensely. I hope to work with him again in the future.
AE: What is the next project that you are looking to work on?
DB: When I'm on hiatus from "Ray Donovan", I'm looking forward to a feature film. I have read a few scripts but haven't found the right one yet. I have faith that it will come soon. Things move fast in Hollywood.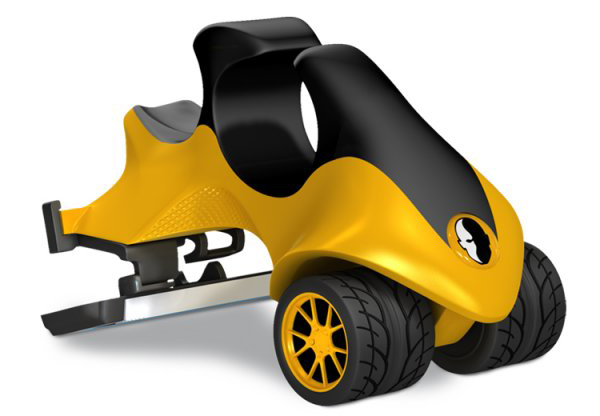 The ATX All Terrain Razor may look like a snow mobile made for an action figure, but the ATX is not a joke. The latest edition from HeadBlade has multiple blades on the razor that allow it to form to your head and a handy grip on the top of device allows you to follow a smooth path all around your head. The blade's grip is designed for your forefinger, middle finger and pinkie finger to slide into comfortably. The circular grip can even be adjusted to fit your hand. You don't need to apply any pressure to the blades since the wheels help out with a perfect shave.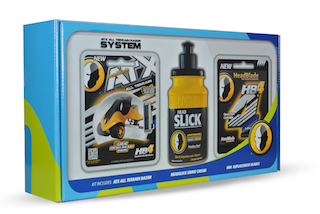 The ATX All Terrain Razor has been in development for over three years. It had to pass four official mandates before hitting store shelves. One was to utilize new multi-blade technology that had flow through design. Second it needed to eliminate the learning curve for anyone who previously used a conventional razor. Next HeadBlade wanted it to be an effective and versatile face, body, and leg shaver. Lastly they wanted it to be a faster, easier, and more efficient head shave than any previous HeadBlade.
The HeadBlade ATX comes standard with our HB4 blades and is also compatible with the HB6. The HeadBlade ATX All Terrain Razor is available with a suggested retail price of $15 at headblade.com.
The ATX All Terrain Razor utilizes HeadBlade's patented finger ring and car-like suspension, but the new design now has the blade suspended in the back by a spring action device, reducing any learning curve and virtually eliminating the chance of nicks or cuts.
So if you are fan of the Lex Luthor or Howie Mandel look you might want to give HeadBlade a try.