Art Eddy III
This user hasn't shared any biographical information
Jabber/GTalk: Art Eddy III
Posts by Art Eddy III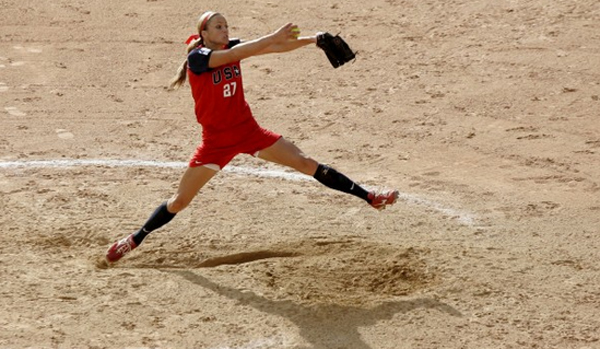 Jennie Finch is no stranger to the Women's College World Series. During her time at the University of Arizona she help the team win the College World Series. Jennie made such an impact at Arizona that she had her number retired by the university.
Finch is still active in softball today with her camps during the year. The three-time All American Player is working with Capital One for the Capital One Cup. This program helps with awarding a combined $400,000 in student-athlete scholarships. The winners will be selected in July at the ESPYs. Jennie is in her second year as an Advisory Board member for the Cup.
I had the pleasure to chat with Jennie about her great career at Arizona, the Olympics, and even her time on "Celebrity Apprentice."
Art Eddy: The Women's College World Series is starting at the end of the month. Who are some of the favorites for this year's World Series?
Jennie Finch: Oklahoma has been ranked number one all year. They came in second last year so I think they have a drive to bring home the trophy. Oregon won the PAC-12 for the first time this year. They are making a run for it. Honestly it is anyone's game. Nine SEC teams are in. There are eight PAC-12 schools in it. Nebraska, Texas, Michigan and a lot of other schools are in the running. The great thing about sports is the chemistry. If you have the right team anything can happen.
AE: Are there any underdog teams we should look out for?
JF: Last year we saw Hofstra and USF make it to the playoffs. LSU came out of nowhere. I think that there is always that possibility and chance for any team. There a lot of teams in the middle that could make a push and have a great weekend to go further into the playoffs.
AE: You played in the College World Series with Arizona. Talk to me about your memories during the World Series.
JF: There is nothing better to make it to the College World Series. All of the extra reps in the weight room, all of the early morning practices, and all the hard work spent the entire year makes it worth it. It was a blast to be able to play in that game. It is an honor to play for your university. It is a magical time. I have so many fond memories of being there and competing with my teammates.
AE: What was your reaction when you found out the University of Arizona was going to retire your number?
JF: I was completely honored. I was honored to wear Arizona across my chest. I am extremely blessed to have my education completely paid for and take part in the great tradition of Wildcat softball. To have my jersey number retired was the ultimate compliment. I am thankful for the many women who played before me and paved the way to create a great tradition at Arizona.
AE: You are working with Capital One to promote the Capital One Cup to help provide scholarship money to the winning universities. Tell me about your work with this promotion.
JF: I am excited to be on the athlete advisory board for the Capital One Cup as the spring season championships begin to play out. One reason is that one of the sports is softball. There are many schools that are close in the standings for the Capital One Cup. This program honors the best Division I program that has the most cumulative wins in on the field performance across 39 total men and women's sports. The winning school gets over $400,000 in total scholarships for student athletes. Not only is it fun for the school, but for the fans to see how their school is doing.
AE: Right now who is in the lead for the men and women's brackets?
JF: Stanford is in the lead for the women's, but Penn State and Oregon are just a couple points behind. In the men's bracket Indiana and Michigan are tied for first with Louisville and Alabama right behind them. As the spring season comes to an end it will be close to see who wins it all. For softball the school gets awarded 60 points and it will be interesting to see how this plays out.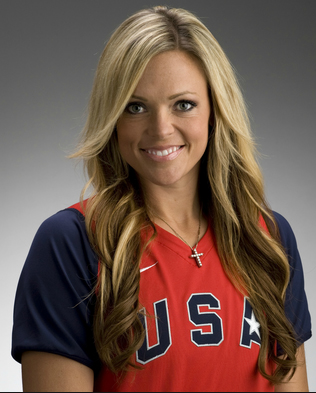 AE: You pitched in the 2004 and 2008 Summer Olympics where you and Team USA won gold in 2004. Where does winning the gold medal rank in your career?
JF: It is one thing to play for your university. It is another to play for your country. It is special in so many ways. To be surrounded by the best of the best was incredible. There were players that I looked up to and now I am playing with them. It was amazing to travel the world and play the game you love. Winning the gold back in 2004 was the highlight for me.
AE: Do you think baseball and softball will be back in the Olympics?
JF: I hope so. We will find out in the next couple of months. I am on the athlete advisory board to help grow the campaign and make sure we do everything to get the sport out there worldwide. There are over 140 countries that play softball and now that we are teaming up with baseball hopefully we can get these sports back into the Olympics.
AE: You were on "Celebrity Apprentice" a few years back. What was it like to be on that show and what did you learn from that experience?
JF: It was definitely a challenge. It was about raising money for a good cause. I was playing for the Breast Cancer Research Foundation. It was a great experience. I learned that I don't belong in the hustle and bustle of New York City. (Laughs) I made a lot of great relationships being on that show. I think you learn from every experience and I felt that I learned a great deal being part of that show. I enjoyed my time there. It was harsh at times. People were competing and there were tough times. Overall I have to say that it was good time.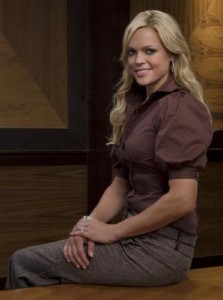 AE: Tell me about your softball camp and how you started that up?
JF: Right after college this how some softball players are able to make money. I loved being on the feild playing and teaching softball. I didn't like the fact that a camp had my name on it and I didn't know the logistics of what was going on. I wanted to make sure I was involved in a camp that did things right. I got a few of players that I know together to start up a camp.
I had the vision of creating my own camp to make sure I was teaching the campers what I wanted. Plus I picked other players that were good on the field and off so we could be great role models for these girls to look up to. I hope to inspire others and encourage them to go after their dreams.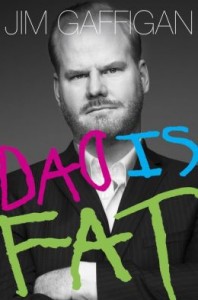 Jim Gaffigan is best known for his hysterical stand-up routine. His material on Hot Pockets and McDonalds are fan favorites. Jim has been in films, television shows, and on Broadway. Now he can add being an author to his resume. Gaffigan's book "Dad Is Fat" came out earlier this month. Click here to purchase his book.
In his book he explores fatherhood, his relationship with his wife and kids, and being on tour. The book is a great read and very funny. I was able to chat with Jim about where the title of the book came from and how fatherhood has changed him.
Art Eddy: "Dad is Fat" is the title of you new book and is it true that one of your kids came up with the title?
Jim Gaffigan: Yea that is true. When my seven year old was first learning to write that was his first complete sentence, dad is fat. On the book cover it is actually his hand writing. It was a moment where he wasn't punching me in the stomach. So it was all good.
AE: When people see the title of the book they might think that you are trying to lose weight, but it is just your story about fatherhood. What inspired you to write the book?
JG: I wanted to do a book about just being a dad and how I am an improbable parent of five. I am certainly not an expert. So I wanted it to be white and vague. We were looking at different titles. I thought it was kind of funny and captured the chaos of my life and it shows the absence of authority I have in the process of parenthood.
AE: I like that fact you didn't use a ghost writer for your book. Was that very important to you?
JG: To be clear I did it with my wife. It was interesting because I had an offer to do a book a couple years ago. I knew I didn't want to have a ghost writer. I am glad that I waited because often with books or even comedy books there is this motivation of wanting to get a lump sum of money, getting on the New York Times best seller list, or just to say that they did a book. I am grateful that I did not get caught up in that.
AE: I have two daughters and people are always asking if my wife and I are going to have more kids. Some people say it gets easier after two. I don't get the math on that. You and your wife have five kids. So tell me does it get easier?
JG: Well I think the biggest adjustment was two kids. At least for me. There is an asterisk next to that because I am a guy who travels a lot doing stand-up comedy. I get this forced one or two break every week.
I think it is very fascinating how everyone is really curious about how everyone else is going to procreate. It is baffling! You would never ask someone when they are getting their hair cut. People are consumed with curiosity if a couple is married or dating for longer than six months people suddenly need to know whether they are going to have a baby.
It is rude really. I don't care, but I just think it is funny. I know that we have had way beyond the normal amount of children. People are like are you going to have any more children. I am like why do you care? Are you going to pay for their college? How is that any of your business? This myth of overpopulation that comes from 18th century England that no want to admit is just B.S.  Why does anyone else care? It is like don't worry I am taking care of this. People don't ask why someone owns two cars.
AE: As a father what would you say are some of the most challenging aspects about being a parent?
JG: I think it is an ongoing thing of checking in. It is overwhelming the fact that you are in charge of another human being develop. For me it is a constant battle of keeping a balance between work and parenting. I think that we have found a good balance with me doing stand-up. I am lucky enough to do theaters and I can travel with my kids on the tour bus.
Even writing this book it took me away from parenting responsibilities that I think are pretty important. There are important things and it is not about going to birthday parties. It is about being there when they go to the doctor and listening to a good dose of the guilt. I think it is going beyond ordering pizza and going to dance recitals. I want to be involved in a certain level.
It was interesting writing the book. In the end I remember thinking if no one buys the book at least if my kids eventually ever read it they would say he was thinking a lot about parenting. He was not perfect, but he tried.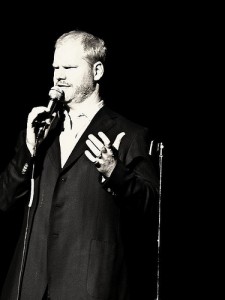 AE: For your stand-up routine do you try and balance fatherhood with other topics or do you find now that you are creating new material that is mostly parent based?
JG: Well when I started about 20 years ago I would see comedians talk about their wife and kids. I remember sitting in the audience going that is great I can't even get a date. I don't know what you are talking about. I made it a point never really going beyond in an hour show maybe talking about being a parent or my kids for more than five minutes.
I would almost censor myself. I can't be the kids or parents comedian because there are going to be 20 year olds in my audience or there are going to people without kids in my audience. I always life for my stand-up to appeal to everyone. I intentionally did censor it. I think with Twitter I had an outlet to pump out some of these parenting observations and it would be fine.
To listen to the entire interview click here!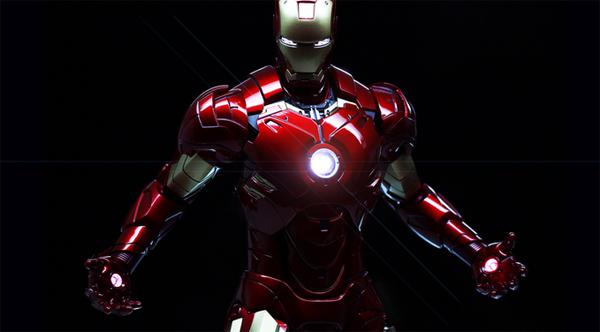 Iron Man 3 has been out for a few weeks in theatres. IMDB has the film ranking 7.8 out of 10. Some enjoyed the film, while others thought it was just okay. To me the Iron Man trilogy was great. One of the reasons why the Marvel Comics superhero went from a "B" status to an "A" status was because of Robert Downey Jr. He played Tony Stark to perfection. It was smart move on Marvel to start the Avenger film series with Iron Man.
If you saw the Iron Man 3 ending credits there was a montage of all the three films almost to say that this could be Downey Jr.'s last stand alone movie as Tony Stark. There have been rumors on geek blogs and film forums talking about whether or not Robert will come back to do another Iron Man film.
With that said Marvel will still be churning out these films even if they can't get Downey Jr. to come back for Iron Man 4. (If there is one) So with that being said here are five ways that you can prep to be the next Iron Man. Follow these five steps and you might get to have Jarvis at your beck and call.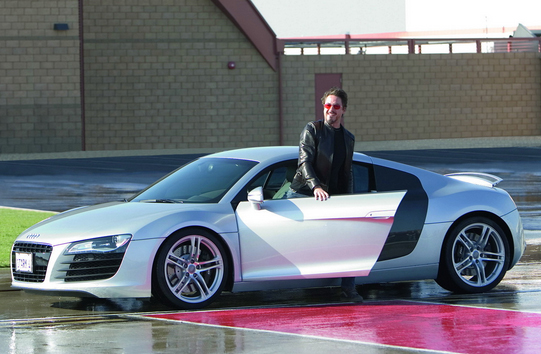 The Car – Audi R8
You can pick up Tony's ride for around $150,000. Stark has had the misfortune of losing a few of his cars, but the car's sticker price is mere pocket change for a billionaire. For us common folk the R8 is real investment. Still you can't be seen driving a Civic if you plan to live the life of Tony Stark, so start saving up!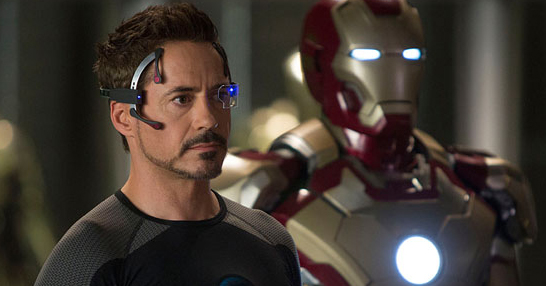 Facial Hair
One of Tony's distinguishing characteristics is his goatee. Downey Jr. had to grow a thin mustache and a beard to look like Stark. He had to shave his beard so that he had a thin strip of hair extending from the point of his chin to just pass the corners of the mouth.  Then he had to get his hair to grow out to the point of the chin and shave it so that it forms two diamonds of bare skin between the ends of the mustache. Think you can handle that?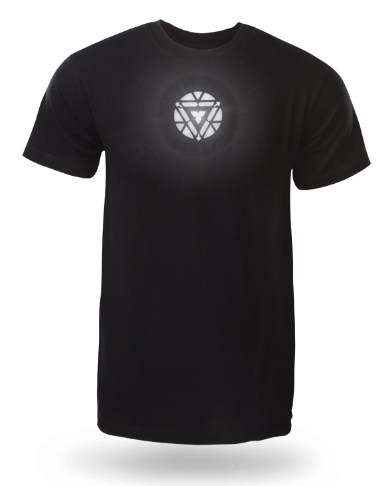 Gadgets
Stark's intelligence allowed him to create weapons of all shapes and sizes. The best thing he created was of course the Iron Man suit. Since you might not have the allowance or know how yet to create these gadgets you can check out places like ThinkGeek to pick up things like the Tony Stark Light-Up LED Iron Man 3 Shirt. Along with the R8 and goatee the shirt will make you start to have people wonder if you are part of the Avengers.
Go to College
I am guessing that most of you reading this didn't go to MIT when you were 15 years old. If you did well than congrats. If not then you should start to fill out your application for Stark's alma mater. If the tuition to MIT is out of your price range you can always just go to your local university and get Master's degrees in electrical engineering and physics. After completing your Master's you will have the tech and gadget savvy to start building the Iron Man suits.
Be A Smart Ass
Finally last but not least be a complete smart ass to everyone. Stark was known to be egotistical and brash. Out of these five steps this is the easiest one to attain. The banter alone between Tony Stark and Harley Keener, played by Ty Simpkins in Iron Man 3 was spectacular. Simpkins plays a kid who helps Tony out during the film. You would think Stark would be nice to a twelve year old kid, but no. Tony doesn't care who you are, he will just speak his mind so you should do the same.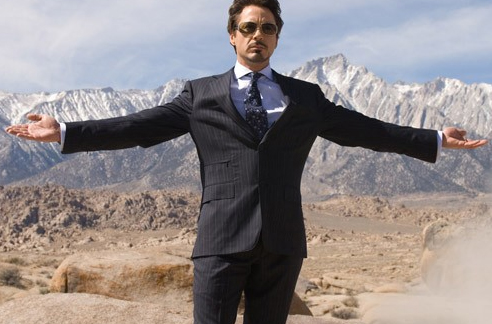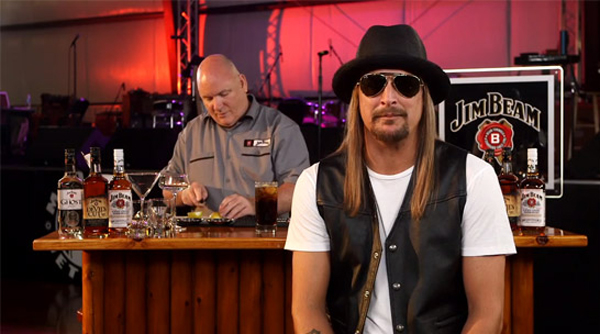 We all want to party like a rock star…well most of us. Since we can't all be rock stars why not be their personal bartender? Kid Rock is teaming up with Jim Beam to give you the opportunity to pack your bags and hit the road with Kid Rock for three tour stops this summer, experience a one-on-one bartender training from Beam's Master Mixologist and earn a $10,000 salary package.
You can enter Jim Beam's Mix for Kid Rock Contest to compete for the chance to be the rock star's personal bartender during his "Best Night Ever" tour. Click here for more details. Just imagine working for Kid Rock on tour during the after party. This is one opportunity you can't pass up!
Watch the video below as Kid Rock offers you the job of a lifetime.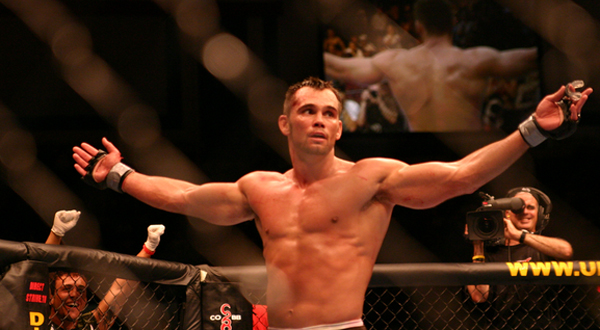 Rich Franklin has many passions. One of course is fighting in the UFC. Franklin has won three UFC Middleweight Champions by defeating Evan Tenner in 2005, Nate Quarry in 2005 and David Loiseau in 2006. He has wins against legendary fighters such as Wanderlei Silva and Chuck Liddell. Outside the ring, Franklin was spotlighted by the UFC and became an ambassador for the organization, traveling all over the world including Canada, Germany and Ireland on behalf of the sport to speak about such topics such as sport safety and other controversial topics to educate the public.
Rich supports the Disabled American Veterans group and has been a spokesperson since 2006. He has made numerous trips to supports the troops in Iraq, Persona Gulf, Italy and Bahrain as well as has visited the Bethesda Naval Hospital, Wounded Warrior Barracks Camp Lejeune and the UCLA Veterans hospital as well as numerous other military facilities domestically. He also holds the Cancer Kids Foundation and organizations that support breast cancer research close to his heart as well as the American Heart Association. He is looking to open his new juice bars in Los Angeles called Zelin.
Rich took time out of his busy schedule to talk UFC, nicknames, and much more!
Art Eddy: Before fighting in the UFC you used to be a high school teacher. How did you transition from being a teacher to a UFC fighter?
Rich Franklin: I think a lot of people get caught up in the Hollywood notion that I was a teacher one day and the next day I was a fighter. It wasn't like that. My senior year of high school I was playing football, but I knew I wasn't good enough to play in college. After football I got into martial arts because I needed something to fulfill that competitive spirit and I was always an athlete.
It started out strictly as a hobby. I enjoyed martial arts because I was able to stay in shape and also defend myself. That year the UFC came out and I started watching it. I became addicted to watching the fights. My senior year in college one of my buddies dared me to do an amateur fight and I did.
I happen to be really good at it. I had no aspiration to do this professionally. It never really entered my mind until my third year of teaching. I woke up one day and thought I wonder if I could fight professionally and that it would be my full time job. I asked a gentleman that was managing my training if I could do this professionally. He said that I would do really, really well.
It was a tricky process. I spent five years in college. I had two undergrad degrees. I went back for my masters in the summer while I was teaching. I told myself that I was going to walk away from something that I was doing for my whole life and try something completely different.
AE: How stressful was it to make that leap from teacher to fighter?
RF: It was really stressful more on the financial side of things. My last year of teaching was 2002. If you look at the history of MMA back then it wasn't really that popular. It wasn't like I thought of leaving teaching to become a professional football player.
When I told my dad that I was leaving teaching and going into fighting, he told me that I was wasting my education. When I told him the news I really think he wanted to hit me. (Both laugh). So during my training I wasn't working. I didn't have any paychecks coming in. Fortunately my wife was working. She is a teacher. It kept us steady. I had some money saved, but we were watching our finances closely.
I knew that there were a couple of matches that I needed to fight in to advance my career in MMA. If I won these fights it would put me in the right direction to have a great career. At times it felt like a slow process and I thought of going back to teaching because I didn't see any financial reward. There is only so much time that you can do this without health benefits and you say to yourself that I might need to do something else.
AE: Once you started to make a name for yourself in UFC what did your dad say?
RF: It's funny many people ask me what is my proudest moment in my career. They are expecting me to say a time that I knocked out someone in a fight. For me the proudest moment in my career is when my dad told me in hindsight you made the right career move. To me that moment is the most rewarding point in my career.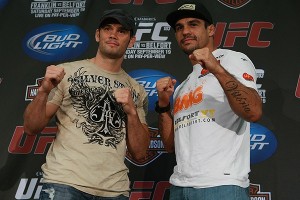 AE: Speaking of highlights in your career, you are a three time UFC Middleweight Champion. Do you remember each title match? Does one stick out more than others?
RF: It is funny you ask that. To me winning the title was anticlimactic. I was so focused on the goal that I didn't enjoy the ride. I remember that first time I won the title I took the belt home and went back to my hotel room. I looked at the belt and went from a stadium that had thousands of fans screaming to a room that had my coaches and a few of my closest friends.
I asked my friends if this was what it was supposed to be like just me and a few of my closest friends in silence. I didn't know if I was expecting a ticker tape parade like when soldiers came back from World War II, but I didn't enjoy the ride. That time was really like a blur. It just happened so quickly.
AE: Who would you want to fight next?
RF: I don't really care. I am training, but I am not fight training. There is a difference between just training recreationally and training for a fight. My fight time table so to speak has been pushed back a bit. For me I look at a fight to see if it makes sense.
If the fight looks like it will be exciting and the fans will enjoy it than that is a fight that I want to be in. My fans on Twitter say I should fight Michael Bisping. Now suddenly all the headlines are saying that I am calling out Bisping. That isn't the case. If I mention his name on Twitter it is because I think he is a great fighter and I respect him, but I never called out anyone to fight against.
AE: Speaking of Twitter, do you think it is funny how close fans can get to you and other MMA fighters? Plus do find fans or people might twist your words when you say something on Twitter?
RF: Oh all the time. First off I grew up when the internet wasn't that popular. I didn't have an email account until college. Today kids only know of a world with the internet. Now people just use 140 characters on Twitter to get their point across and someone might flip that around to hear what they want. You have to watch what you put out there since everyone has access to it.
AE: For those who don't know tell me how you got the nickname "Ace?"
RF: Just last night I was at a store and someone swore up and down that I was Jim Carrey. She couldn't believe that I wasn't him. I fed into it a bit in the beginning which I probably shouldn't have, but it was funny. So since I look like Jim Carrey and he was the star in "Ace Ventura: Pet Detective" I got the nickname of Ace.
People have amazing nicknames like "The Hammer" and "Bone Crusher." It is like the movie "Top Gun." Everyone had a cool nickname like "Maverick." How is that for a great nickname? I tried to play the name of "Ace" like it was cool, but no. People say I look like Jim Carrey on steroids. Not saying I am on steroids, but that is what people tell me.
AE: Watch people read this and all of a sudden MMA fans on Twitter say Rich Franklin is on steroids.
RF: (Laughs) Yea right. I can see the headlines now Rich Franklin is on steroids. You never know what type of headlines people will come up with.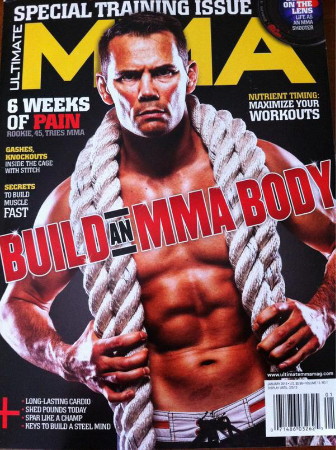 AE: How has your training evolved from when you started fighting to now?
RF: Training has changed quite a bit. When I started out training for MMA I saw that fights would be one fighter's style versus another fighter's style. Now you need to be good at all kinds of martial art styles. I consider myself a second generation of MMA fighters. I started to see people mesh different styles together. So I started to do that as well when I was training.
When I was five years old I never said I want to be a UFC Champion. It didn't exist. I wanted to play football. Now kids grow up saying that they want to get into MMA and fight in the UFC. So people at a young age are learning to fight different styles of martial arts. Instead of having to go through how to find which forms of martial arts will work for them, they learn how to mesh them all together. Training has definitely evolved since I started.
AE: You are working on opening up a new juice bar in Los Angeles. Tell me how you started that up?
RF: It isn't open yet, but we are working on it. The juice bar is called Zelin. The juice bars will feature whole food blending, recipes designed by chefs, and low-calorie vegan pastries that will separate us from the other organic juice companies out there.
There are these vegan chocolate chip cookies that are amazing. Once you tasted them you would not know that they were vegan cookies. I can't wait for the stores to open up.
AE: You are the author of "The Complete Idiots Guide to Ultimate Fighting." What made you write that?
RF: At that time I was approached by the publishing company about this book. It took a long time to write that book. There were revisions after revisions. I was telling people that I would not ghost write another book again. I would just write my own book. It would be much easier.
At the time the UFC was not widely known and we thought there would be a great market for that book. The causal UFC fan might not know all the terms and this book helps with that. People could pick up this book and learn more about the sport. I think most of the people that bought the book did it for their UFC collection.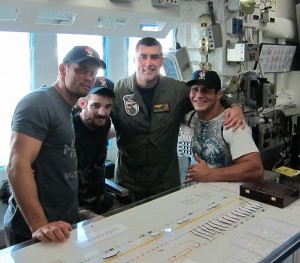 AE: You support the Disabled American Veterans group and has been a spokesperson since 2006. What made you get involved with that foundation?
RF: They have a station in Northern Kentucky. I am originally from Cincinnati and one of the guys that is involved in that organization was working out where I trained. He approached me because I was doing a ton of military stuff. I went overseas to visit the troops in places like Iraq and Japan. I also visited some of the VA hospitals.
These guys knew that I had a thing for helping veterans and asked me if I wanted to help out. I told them whatever they needed. I am passionate about the military especially the disabled veterans. I was at the Intrepid in San Antonio and saw all the different prosthetics that are being made. They look to make these prosthetics to help people who are athletes and still want to be active.
I went to Aspen for an event that they were having and these guys were beating me in hockey and skiing and everything else. I tell you these guys are legit. One of the guys I went skiing with I told him something along the line of I'll see you at the bottom. He says yea if you can keep up. Sure enough he beat me and I could not keep up with him. These guys are amazing to see what they can do.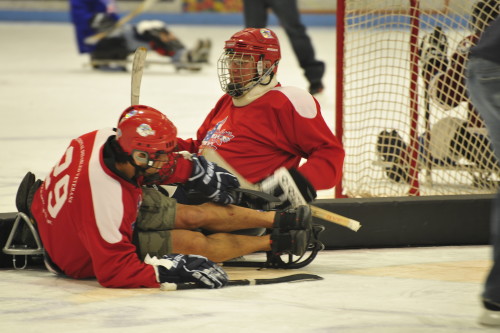 I told the DAV that I would love to come back and help out again. I would love to run an MMA seminar for these guys. It just my way of giving back. I am a very blessed individual and I just want to do my part and give back to the community.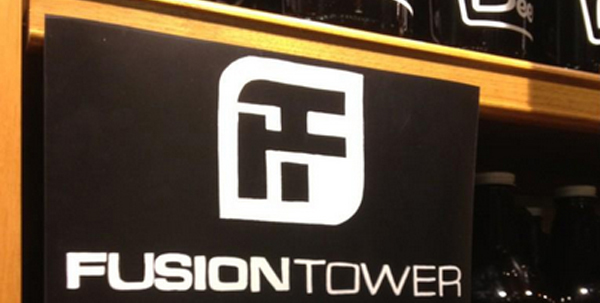 Now more than ever beer has been having many spices, fruits, and more ingredients added to it to find a new and great tasting beer. It is almost like people are using the idea of mixed drinks to see what type of new brew they can make. One way to invent a new beer is the Fusion Tower.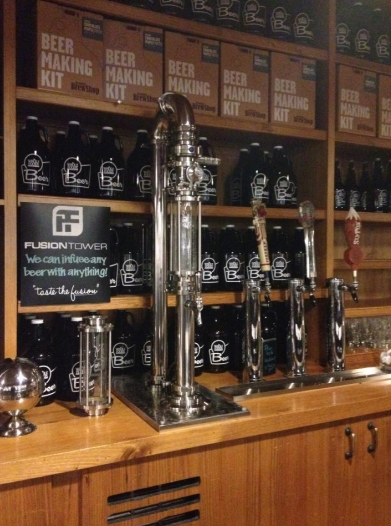 Never heard of the Fusion Tower before? Well it is an easy-to-use beer infusing system that allows you dry-hop your beer seconds before you drink it. The Fusion Tower can also be used to infuse other ingredients such as malts, spices, fruits and oak chips.
Matt Kyle who is the founder of Fusion Tower said, "We love the way it smells, the way it tastes and the way we can literally add anything into the Fusion Tower to create something new and unique."
He goes on to say, "It is a truly creative process for the operator and an utterly magical experience for those lucky enough to drink it. Our mission is to bring infused beer to everyone, encourage experimentation and provide a life-changing beer experience for those daring enough to stand at the forefront of the new frontier in beer."
Their site breaks down how their invention works. They say that hops are constituted of two main parts: Alpha and Beta acids. The Beta acids are responsible for most of the aromatic qualities of the beer. They are very delicate and do not survive the brewing process.
With the help from the Fusion Tower, you can put components back into the beer and dramatically. In turn that will upgrade the taste of your beer. They also stat that dry-hopped beer will also give your beer a slightly smoother texture and fuller tasting body.
There are many other fusion techniques out there, but the gang over at Fusion Tower state that other infusers subject the beer to trauma during the infusing process. This type of trauma in the infusing process yields beer that is flat, warm and usually very slow to pour.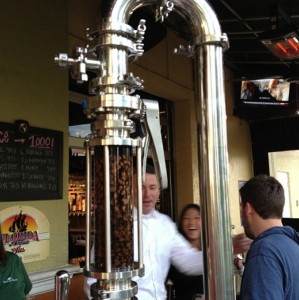 The Fusion Tower looks to take those issues away to help you enjoy the perfect beer. So where can you check out the Fusion Tower? There are two of them in two of the World of Beer restaurants. Both are in Florida. The two stores are in Sarasota and Westchase. For more information check out the Fusion Tower website.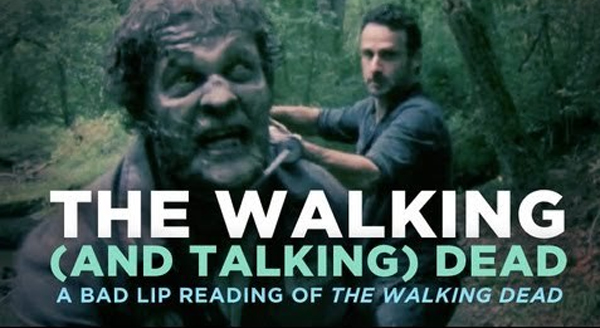 Another great video from the folks at Bad Lip Reading just got released. This time these guys poke fun at the AMC hit show "The Walking Dead." It even got the approval from Norman Reedus who plays Daryl Dixon on the show.

So if you are needing some new Walking Dead in your life since the last season ended here you go!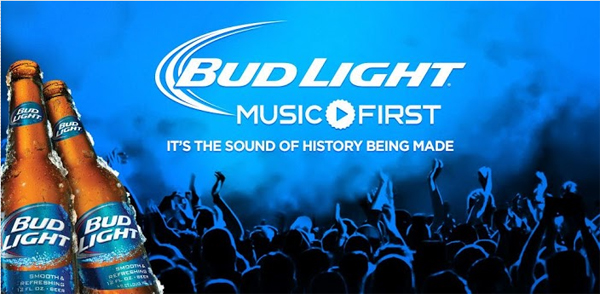 For live music fans, summer is about to kick into high gear with the launch of Bud Light Music First. Bud Light is teaming up with the best music and interactive partners, including Live Nation, Myspace and Universal Music Group to host the ultimate live music experience.
It all culminates with the "50/50/1" event on August 1, with concerts in all 50 states on a single day and featuring artists such as Kendrick Lamar, Sublime with Rome, Alex Clare, The Airborne Toxic Event, The Flaming Lips and Guster. Additional artists will be announced in the coming m

onths.
Tickets to the 50/50/1 events  as well as more than 500,000 music-centric prizes including Monster DNA Headphones, Live Nation Concert Cash and UMG music downloads are up for grabs through the Bud Light Music First app, available through the Apple and Android app stores.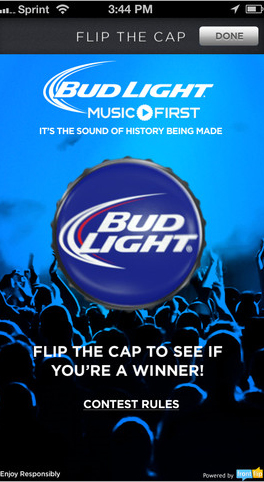 Fans can also track updated show announcements, discover never-before-seen artist content and live-stream select 50/50/1 concerts through the Bud Light Music First Hub at https://new.myspace.com/budlightmusicfirst.
"Music is such a unique platform because it brings people together, yet everyone interacts with it on a personal level," said Rob McCarthy, vice president, Bud Light. "With Bud Light Music First, we have an amazing collection of artists and partners that will make sure every adult fan can experience music in a fun, interesting way this summer."
"We're excited to partner with Bud Light as the Music First initiative gives fans the opportunity to connect to music on a massive scale, tapping into Myspace's platform as a destination for 50/50/1," said Christian Parkes, global vice president of marketing, Myspace. "Like Myspace, Bud Light shares the desire to create unique experiences in music and provide fans greater access to their favorite artists."
The other music acts confirmed to perform in 50/50/1 include: Emeli Sandé, Drive-By Truckers, The Gaslight Anthem, The Airborne Toxic Event, The Dirty Heads, Capital Cities, Citizen Cope, Coheed & Cambria, Gogol Bordello, Mastodon and Machine Head, Halestorm, Under the Sun Tour, Guster, The Mowgli's, Minus the Bear, Clap Your Hands Say Yeah, Best Coast, Frank Turner, Wavves, The Hold Steady, Corey Smith and Portugal. The Man. Additional acts will be announced in the coming weeks. The 50/50/1 lineup is being curated by Live Nation.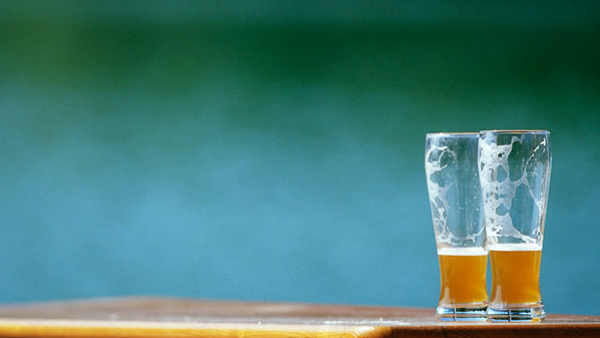 We are now in the month of May and even though it is technically still spring there are days where it feels like summertime. In the summer we trek to the beach, have barbeques, and go out on the decks at our local bars to sip some cold brews. So with that notion here are five beers you should look out for this summer.
Even though you can get the 60 Minute IPA year round it is still a great choice for the summer. This brew is continuously hopped with more than 60 hop additions over a 60-minute boil. The hops in the beer come from the Northwest. The beer has citrus, cedar, pine and candied-orange flavors, floral hop flavors to it.
Recommended Food Pairings: Spicy foods, pesto, grilled salmon, soy-based dishes, pizza, vintage cheddar
This edition of Sam Adams has a golden color to it. This is Sam Adams take on the hefeweizen style beer. They use lemon peel of Eureka and Lisbon lemons from three regions in California to help balance out the wheat malt character. The result is a beer that is a crisp and refreshing wheat ale with a subtle lemon flavor.
Recommended Food Pairings: Roasted pork tenderloin, roasted duck, onion rings, and bratwurst.
Blue Point's version of a summer ale has a great taste to it. It comes from a substantial portion of wheat malt added to a traditional barley malt mix. This fantastic mix helps to give their ale a unique tartness. This ale is perfect for the hazy and hot days of summer.
Recommended Food Pairings: Salad, quiches, fish, and Mexican food.
Summerfest is a very tasty and refreshing beer that is brewed as a traditional style lager. You can definitely smell the hoppy aroma once you pour it into a glass. There is a tangy summery bite to the beer. Summerfest is light and won't fill you up which is perfect for when you are outside in sun drinking a few at the beach.
Recommended Food Pairings: Grilled Chicken, sushi, salads, and lightly spiced sausages.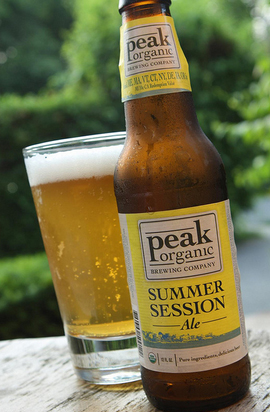 5. Peak Organic Summer Session Ale
Peak creates their traditional summer wheat beer that tastes like a West Coast pale ale. They use locally grown wheat and the Amarillo dry hopping gives a citrusy aroma. If you are vacationing and happen to see this beer on the menu make sure you give it a try.
Recommended Food Pairings: Seafood, spicy food, and pasta dishes.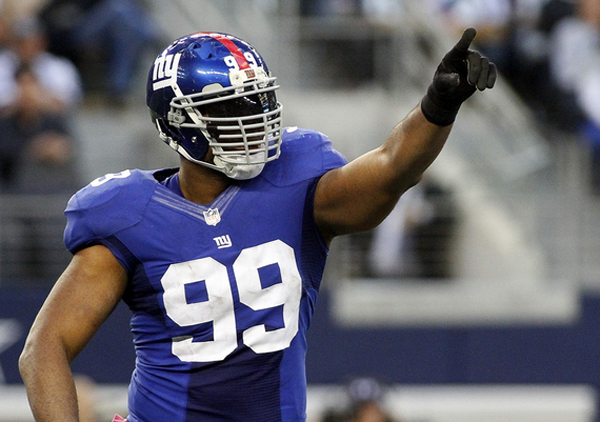 Super Bowl Champion Chris Canty was a standout defensive lineman for the Dallas Cowboys and New York Giants before signing this offseason with the defending Super Bowl Champion Baltimore Ravens, so he's used to being in the media spotlight. But now the 9-year NFL veteran is flipping the script, serving as a special correspondent and NFL draft insider for Sqor, the groundbreaking new digital sports platform.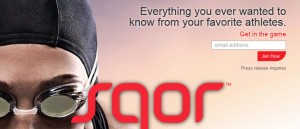 Sqor, from digital sports innovator Virtual Fan Network (www.virtualfannetwork.com), connects fans to the athletes and sports they love. Sqor combines the latest from social platforms such as Twitter and Facebook, sports news sites such as Sporting News and ESPN, and video, photo and original athlete-produced content, all in a highly visual, deeply engaging, personalized experience.
Throughout draft week, Canty previews the first round of the draft on Twitter (@ChrisCanty99), offers one-on-one interviews with top draft picks and takes fans behind the velvet ropes, giving them behind-the-scenes access to exclusive NFL draft parties.
You're invited to sign up now at www.sqor.com to be a part of the conversation as the NFL veteran evaluates the next generation of NFL stars. Visit sqor.com or follow @sqor on Twitter for Canty's candid analysis of every pick as it happens.
Even with his busy schedule Chris took the time to speak with me about the NFL draft this week, his career, and his foundation. Make sure you check out how Chris helps out the community by going to his foundation's website.
Art Eddy: The NFL draft starts tomorrow and goes through the weekend. You are working with Sqor as a draft insider. Can you tell me a bit about what you are doing?
Chris Canty: Well I am excited to be working with Sqor, which is a new digital media platform. Fans have the opportunity to interact with me. They get to follow what is going on with my Twitter, my Instagram, my Facebook, as well as articles and any other cool things that normal fans don't have access to. It gets fans closer to me and the field.
I am really excited about this. It is going to be cool to hang out in New York City for this draft weekend. We are going to be working with some of the draft prospects and going to be interviewing them. We get to see how they are feeling. We are really excited about this.
AE: So people can follow you on Twitter to at ChrisCanty99 to stay informed about the draft?
CC: Yep. People can follow me at ChrisCanty99 and follow all of the interesting draft things that are going on this weekend. Plus moving forward people will get to follow what I have going on moving forward with the Baltimore Ravens and in the community.
AE: You signed with the Ravens this offseason. How has the transition been so far?
CC: The transition has been pretty good. I am getting a chance to be in there with my teammates. I get to work in the offseason programs these past couple of weeks. It has been great getting a chance to know those guys and have the guys know me. It has been really good.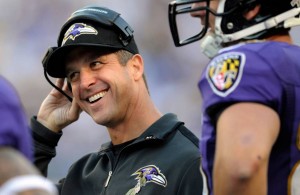 AE: How much have you spoken with the team and John Harbaugh?
CC: He is a pretty cool customer I have to say. He is a good coach and a lot of the guys respect him. What you see is what you get and that is always a plus when you are talking about a coach in the National Football League.
AE: You won a Super Bowl with the New York Giants when you beat the New England Patriots. The Ravens are coming off this past season winning a Super Bowl. How can you help your new team avoid a Super Bowl hangover?
CC: We have a very young football team. One of the things that I try to reiterate with those guys is that don't allow the complacency to set in. Make sure you continue to focus on the details and little things. Those things add up to big things and those things adds up to wins and losses.
What you want to do as a football champ is to let those guys know that you just can't pick up where you left off and that they have to start anew every season. Every team that comes together is a brand new team. Last year's team was the Super Bowl Champs, but that team is done. We are in the process of putting together the 2013 Baltimore Ravens.
AE: With Ray Lewis and Ed Reed no longer on the team, two big leaders on the team, how do you think the defense will respond this upcoming season?
CC: I think coach Harbaugh and GM Ozzie Newsome have a great plan to bridge some of the gaps of some of the losses they have. Understanding that they can't replace those guys. They are legends, but understanding that they are trying to put together a new football team. I think that they started with some great additions. They brought in Marcus Spears. They brought in Michael Huff. They brought in Elvis Dumervil. They got some great pieces that they added to the football team, especially on the defensive side of the ball.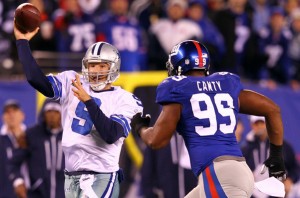 AE: You have played for the Dallas Cowboys and New York Giants. The two teams have a huge rivalry. How was it to play on both teams and compete in those games?
CC: I tell you what being in those games was like a war. Anytime that you talk about those division matchups it is definitely a tough and hard fought game. I got to tell you that you come out a little more bruised and sore after those games than just another regular season game. Everybody is trying to fight and scrap to give themselves the best chance to get a leg up in their division.
AE: Now as a Raven you will be facing rivals like the Pittsburgh Steelers. Do players get hyped for these games that fans consider to be a rivalry game or is it the media just putting too much into these games?
CC: I am a football junkie so to speak, so I am always watching other teams. I am always watching those AFC North match-ups. I am very familiar with those teams in that division. I will be putting more a microscope on those teams now than I have in the past. I know what those teams like to do and the types of personalities on those teams. It sure will make for some fun and exciting games this fall.
AE: Tell me about the Chris Canty foundation.
CC: It is a foundation that focuses in on the empowerment of the youth. We concentrate on three main areas of working with a child. We concentrate on fitness. We concentrate on education and we concentrate on service. It is not just enough to instill live lessons and core values in a child, but we also want to make sure that each child that we work with understands their responsibility to pay it forward and give back to the community.
We have a lot of cool programs from different service initiatives and service organizations throughout the Tri-State area as well as North and South Carolina. We have a mentorship program. We have a leadership academy program. We are really excited about the things that we are doing with young people.
To listen to the entire interview click here!