Holiday Gift Guide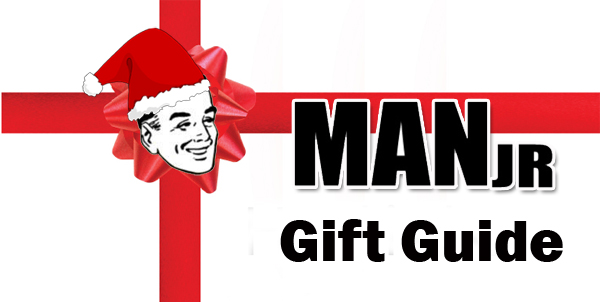 It is that time of year where your friends and family ask you what you want for the holidays. For me this is always a tough question. It is not like back in the day when you were a kid and had a wish list a mile long. What seems like an easy and fun question to answer isn't always the case. To help you out we are going to supply you with a list of some cool and unique items that you would love to unwrap this year.
V-MODA: M-100 Headphones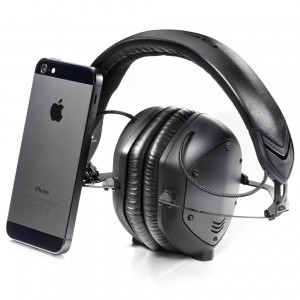 This version of V-MODA headphones was designed by a crowdsourced collective brain trust of audiophiles, editors, producers, and DJs brings to life the most versatile headphones ever. This latest M-Class is a masterpiece for the modern music aficionado features pure analog soundscape, exquisite style, exotic materials, military-grade durability and unrivaled utility.
The M-100 are exquisitely balanced and unique sound signature characterized by its addictive deep yet clean bass, vibrant mids, and ultra-extended clear and transparent highs. The combination of steel and metal materials lives up to the military-level standards of the MIL-STD-810G testing guidelines. The Boom Pro microphone instantly transforms the M-100 into the ideal headset for gamers, podcasters and broadcast professionals. You can even get laser engraving customization service with logos, artwork, text, numbers and multiple plate colors.
"Assisted: An Autobiography" by NBA Great John Stockton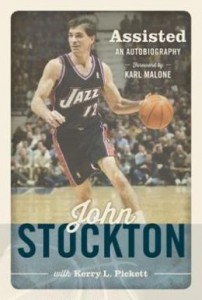 John Stockton left the NBA after playing nineteen outstanding seasons with the Utah Jazz. He held and still holds a few NBA records, including the all-time assist career mark of 15,806. He also twice led the league in steals, with a career total of 3,265 and retired as the NBA's all-time leader. During Stockton's career with the Jazz the team never missed the playoffs.
The soft spoken NBA Hall of Famer tells us why he wrote his autobiography with one question "How did this wonderful life come to find me?" Stockton who has been blessed throughout his life felt the need to share his story with his family, friends and fans through his book.
Even if you are not a fan of the Utah Jazz this book is a must read for sports fans. Stockton is a humble guy. His partner in crime in Utah, Karl Malone said the following about his longtime teammate and dear friend.
"From the very first, I realized that what you see is what you get with John. He lined up without excuses. Stocks never wavered one iota from his beliefs. He never shared them publicly so people thought he didn't have them. He did, and he stayed true to them." – Karl Malone
The book is available anywhere books and ebooks are sold and is published through Shadow Mountain Publishing.
The PowerPot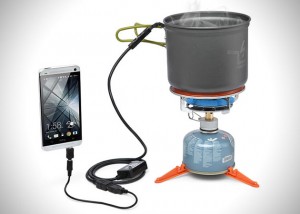 The PowerPot is a lightweight thermoelectric generator that converts heat into DC electrical power. Simply add water to the pot and place it on a heat source appropriate for boiling water.  The PowerPot will immediately start powering up your mobile electronics.  The PowerPot comes equipped with a standard USB (5V) port, making it compatible with devices you already have. The cable has three feet of heavy-duty, flame-resistant wire.  The solid-state voltage regulator provides up to 5W of power to charge your high-tech devices.
The PowerPot® gives you the power to charge your electronics anytime, in any situation.  Use it in the backcountry or at home during a power outage.  The PowerPot will charge cell phones, GPS units, iPods, and lithium ion batteries or will also run speakers, lights, fans, or other low-power USB appliances.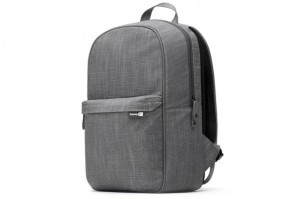 booq: Mamba daypack
The Mamba daypack has an old school-style backpack constructed with water-resistant natural fiber, houses up to 15" Mac/PC, iPad, iPhone and all the accessories you need to power through your day. It is made from lightweight yet rugged water-resistant natural fiber, designed exclusively for booq's Fibre Collection.
It has a padded notebook compartment lined with a lightweight nylon fabric is outfitted with pockets for iPad, iPhone and pens. The exterior zippered pocket provides protection and easy access for smaller items. It also is equipped with an integrated ergonomically contoured padded shoulder strap.
Wren Sound: Wren V5 Wireless Speaker System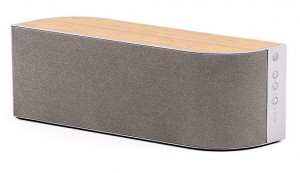 The Wren V5 is elegantly designed wireless speaker connects to smart devices and tablets, filling any room with rich and superior sound. The speaker has sophisticated styling, rich finishes, subtle curves, and real rosewood or bamboo wood cabinet enhances any interior. There are two versions that easily connect to Apple or Android devices over Wi-Fi – Airplay (Apple iOS devices) / Play-Fi (Android devices). The silicone pad base stabilizes frame and absorbs cabinet vibration, so that speaker can play at high volume without vibrations.
The Wren V5 is powered by Intersil's D2 50 watt DPS-controlled class D amplifier and has four-layer voice coils provide deeper bass and superior power handling. This wireless speaker streams music up to 150 feet from Wi-Fi router or access point and has a USB and AUX dock charge and connect additional devices.
Aio Wireless: No Contract Service Provider
Tired of your phone's service contacts? Why not ask for the Aio wireless plan. Aio has reliable nationwide coverage with no annual contracts, simple plans, and straightforward pricing provides no hassle communication. It comes with unlimited talk with every plan and phone, including voicemail, call waiting and forwarding, as well as three-way calling. You also get unlimited messaging, no matter if it is text, picture, or video messages.
Aio has basic phones, latest smartphones, and tablets (ZTE Prelude & Overture, Nokia Lumia 620, Samsung Galaxy S4, Galaxy Express & Galaxy Amp, iPhone 5s & iPhone 5c). You can transfer your existing number from previous wireless carrier at no charge.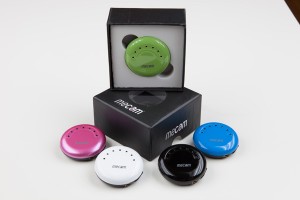 MeCam Wearable Hands-Free Video Camera
The MeCam is an inconspicuous and lightweight body-worn camera lets you capture the world as you see it from your point of view. The camera shoots 720p HD quality video and doubles as a 5 megapixel point and shoot camera. It has a built-in LED infrared technology works in picture or video mode, for nighttime or lowlight conditions.
There is a removable SD card and micro-USB port lets you charge, upload, and share footage/pictures as well as control buttons on upper-side let you power on and alternate between video and camera mode. It has 80 minutes of continuous battery life to capture all of your adventures.
Related Posts
| | | |
| --- | --- | --- |
| | Print article | This entry was posted by Art Eddy III on November 20, 2013 at 4:47 pm, and is filed under Lifestyle. Follow any responses to this post through RSS 2.0. Both comments and pings are currently closed. |
Comments are closed.