Art Eddy III
This user hasn't shared any biographical information
Jabber/GTalk: Art Eddy III
Posts by Art Eddy III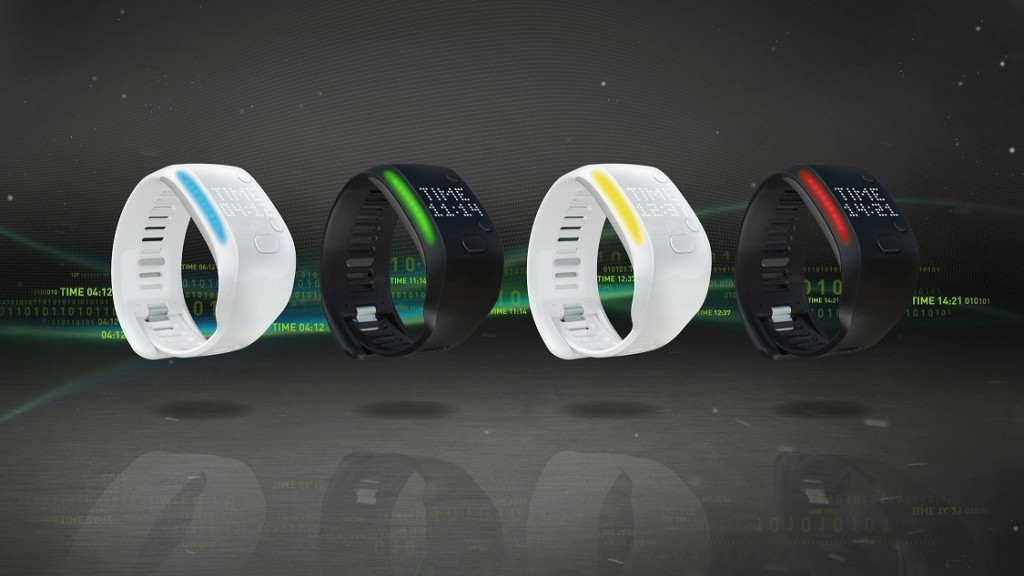 adidas announces today its newest workout training device, FIT SMART, part of the miCoach platform.
FIT SMART measures heart rate, calories, pace, distance and stride rate, all from the user's wrist.  The dev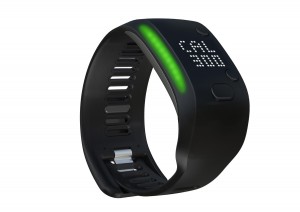 ice provides feedback to athletes of all levels by helping those set goals and encouraging them to commit to long-term fitness regimens.  FIT SMART stores up to 10 hours of workout data and syncs via the miCoach Train and Run app on iOS and Android devices, which allows for customized settings and free training plans suited to each athlete.
FIT SMART will retail for $199 when it goes on sale in late August, exclusively in the U.S. at Best Buy locations and BestBuy.com, with availability to follow a few weeks later at adidas.com, adidas Sport Performance stores and other leading retailers.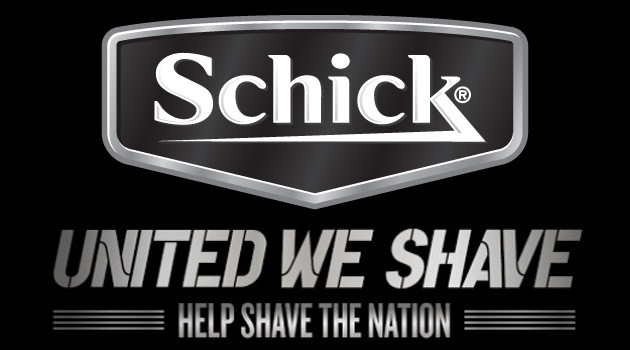 Marines, firefighters, jet pilots… tax auditors. Four compelling reasons real men don't need facial hair. Check out four blades of awesome righteousness at schick.com and discover a jawline so sharp it can only be handled with oven mitts.
Show Joe your support #Unitedweshave
Schick is asking guys to join the #UnitedWeShave movement and take back summer for the clean shaven. Because it's hip to be square jawed.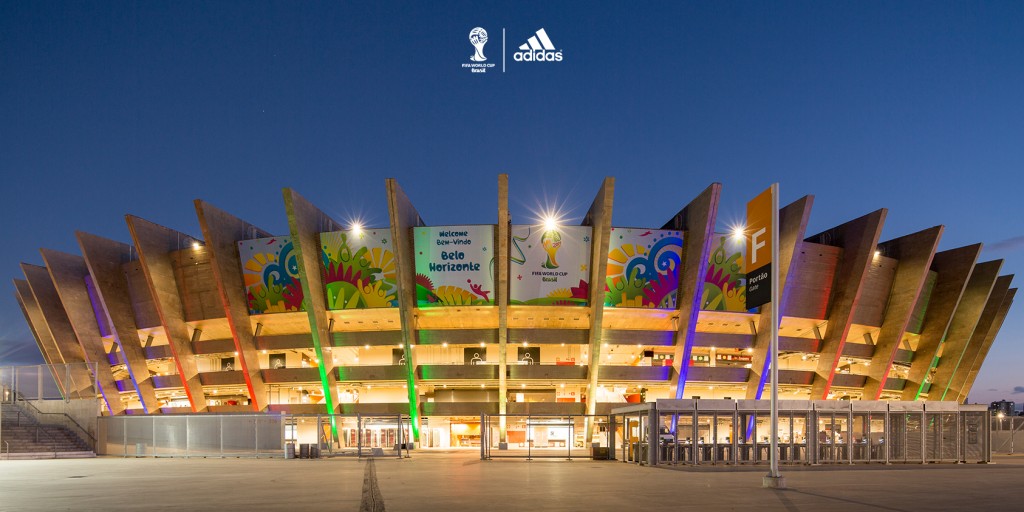 Destiny is not fate. You have a choice. This is the World Cup Semi-Final. It's now or never. all in or nothing.
The adidas Foot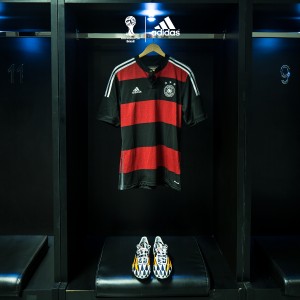 ball channel brings you the world of cutting edge football. Gain exclusive access to our players, go behind the scenes with our teams and be the first to see the latest innovations in football. adidas Football's mission is to push the limits of the game forward, driving the performances of Messi, Bale, Van Persie and Sunday League players around the world.
Check out the latest video that features German stars including Thomas Müller and Mesut Özil as well as Brazil stars including Oscar.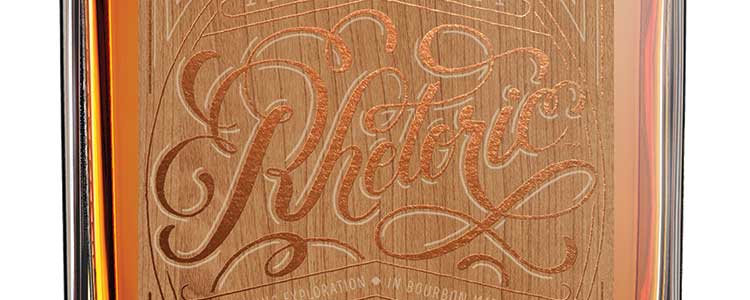 On the heels of the Orphan Barrel Whiskey Distilling Company's first two releases this spring – Barterhouse and Old Blowhard, Orphan is excited to announce the third addition – Rhetoric. Rhetoric is a beautiful 20-year-old Kentucky Straight Bourbon that will be progressively aged and released once per year. This will allow whiskey fans to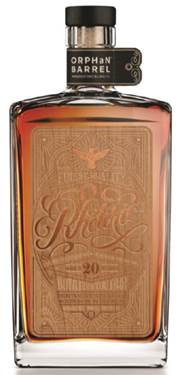 compare differences year over year and see how an extra 12 months in the barrel affects the liquid.
Orphan Barrel was created to locate forgotten barrels of whiskey from around the world to share with discerning adult fans. Rhetoric is highly limited and is expected to be highly demanded by adult consumers and whiskey aficionados who dream of choosing the choicest barrels that are aged to perfection.
As with the first two releases, Rhetoric (90 proof, 45% ABV) is hand-bottled in Tullahoma, Tenn., and is expected to begin appearing on select shelves across the country in late June 2014 under strict allocation due to limited supply at a suggested retail price of $85 for a 750 ml bottle.
The Rhetoric whiskey stock was recently found in the old Stitzel-Weller Warehouses in Louisville, Ky. It was distilled in both the New and Old Bernheim distilleries. The whiskey begins with a smoky and leathery nose hinting of ripe apples and tastes of smoked vanilla oak, toasted rye and dried fruit. It carries a long, full finish of cherry blossom and bitter chocolate.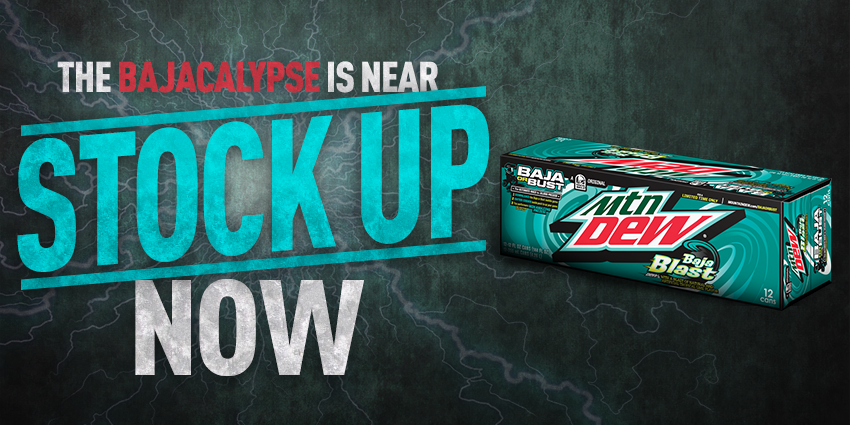 The "Bajacalypse" is approaching more quickly than some may have anticipated. The "Bajacalypse" is the day when the supply of Mountain Dew Baja Blast in bottles and cans runs out and the flavor returns to Taco Bell exclusively. Mountain Dew compiled a list of some of the best Mtn Dew Baja Blast fan photos they seen so far. Here are a few of the rock stars of Dew Nation.  Think you have a better pic? Tweet us at MANjr and Mtn Dew.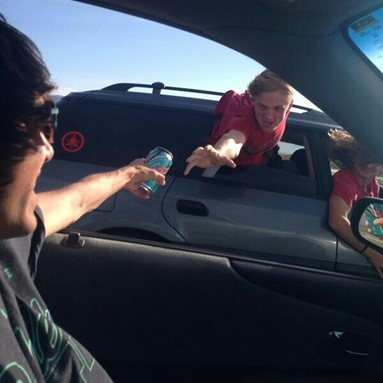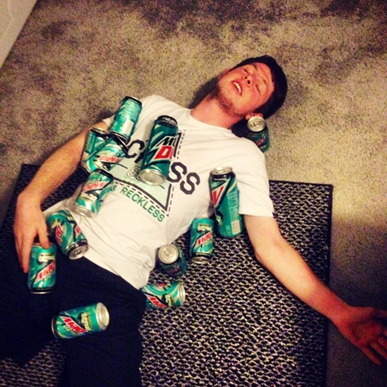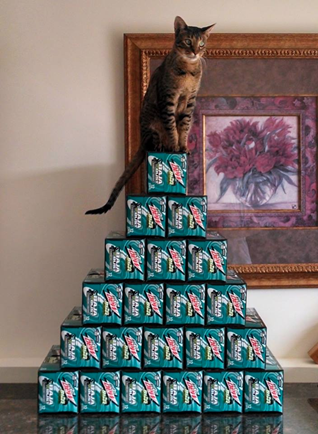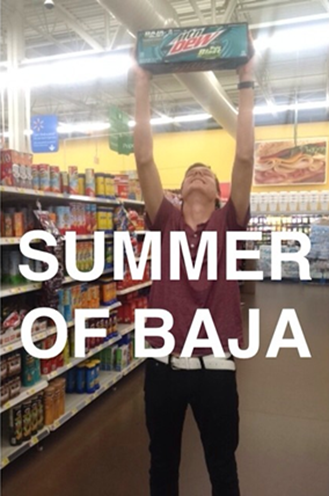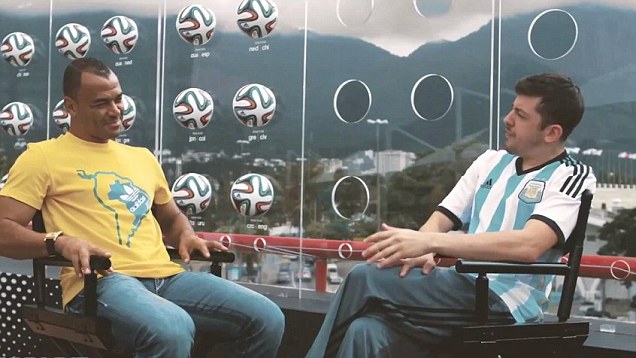 adidas and Funny or Die have actor Christopher Mintz-Plasse go on a quest to discover the best World Cup party. Filmed on location in Rio de Janeiro, and featuring cameos from adidas stars and legends including Fernando Hierro, Juan Mata, Cafu and Patrick Vieira, Mintz-Plasse is a roving reporter searching for a party with hilarious results.
Along the way, Mintz-Plasse joins Fernando Hierro for the adidas miCoach Smart Ball Power Challenge, receives soccer tips from Juan Mata and trains with the Flamengo youth team, before talking Brazil and Argentina with Cafu. Feeling disappointed with not being able to find any parties, it is left to French legend Patrick Vieira to explain that the World Cup and going to a match is the biggest party of them all.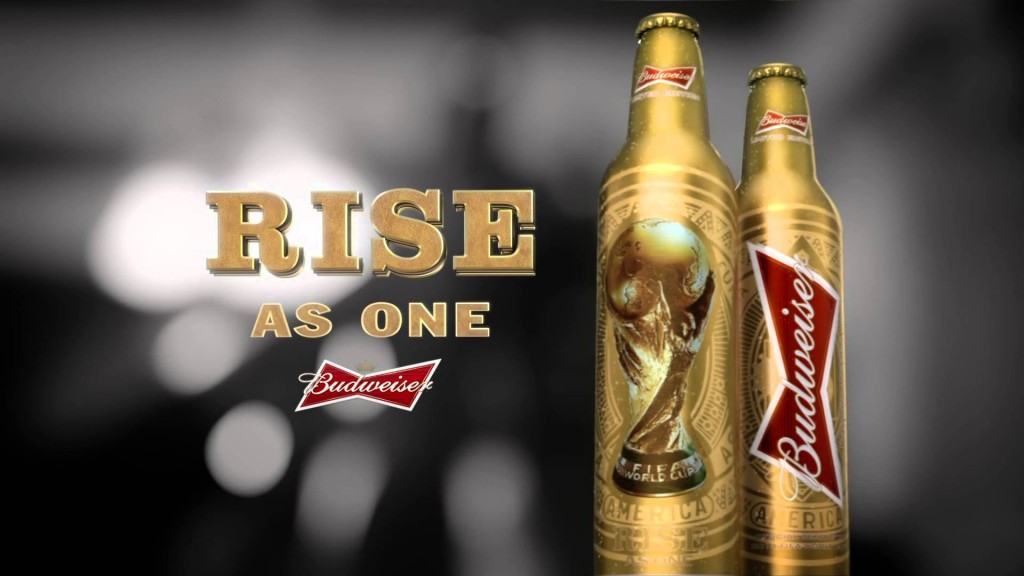 When you've made it this far and it's win or go home and the whole country's skipping out of work to cheer their brains out, there's only one other thing you need: AN EPIC HYPE FILM. Watch the new Budweiser World Cup 2014 commercial for the USA vs Belgium round of 16 match. Let's do this. Go USA.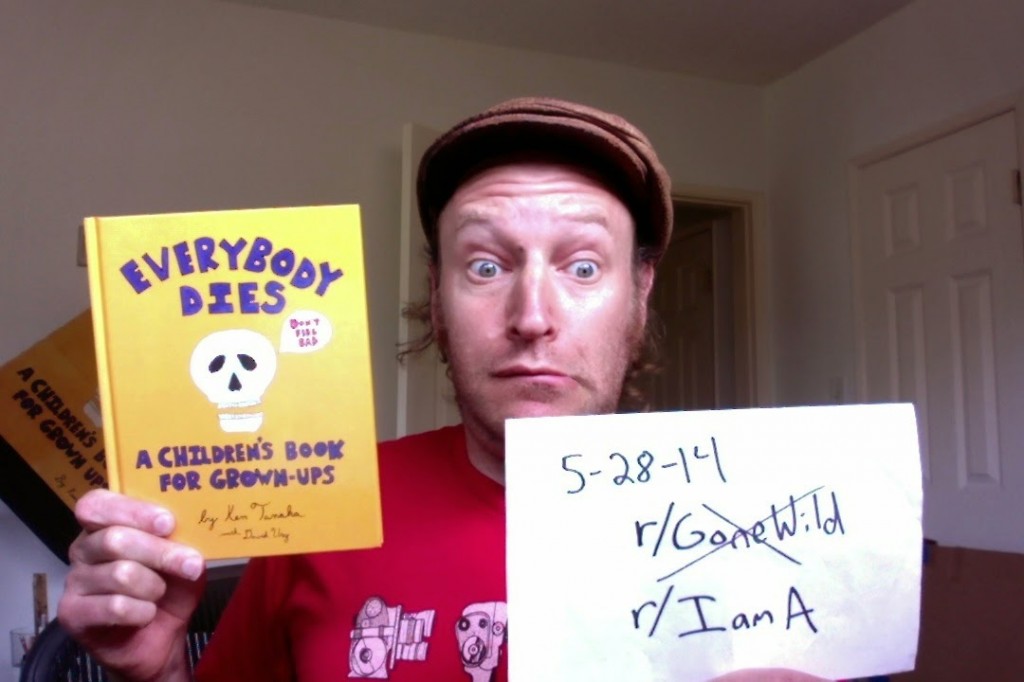 David Ury is a great character actor and comedian with over ten years of experience and known for his roles in shows such as "Heroes" and "Breaking Bad," among others and all of his roles have incorporated dying. He has utilized his work and expertise in "dying" to publish a new book, entitled "Everybody Dies: A Children's Book for Grown Ups."
A children's book for adults, "Everybody Dies" is Internet sensation from Ken Tanaka and David Ury's grimly hilarious attempt to explain death. Using heavily saturated pictures and frank speech, Tanaka showcases the various ways in which people can meet their fate—including a surfing tragedy, being devoured by wild animals, war, and death by convenience machine.
Through 48 full-color pages of dark fun, Tanaka and Ury unveils the truth about living and dying, and softens the blow with cute drawings and little games to familiarize yourself with the death around you. By the book's end, death may not be any less petrifying, but the inescapability is made clear. You can purchase the book here!
Even as in high school David's roles would meet his maker in some of his plays. David recalls, "I remember the first time I died. I was a sophomore in high school and I'd been talked into doing the school play. It was "Riders to the Sea" and I was to play Bartley, a young fisherman who meets a watery end.  I had a few lines at the top, but spent most of the play lying dead on stage.  The actress playing my mother stood over my corpse and cried and cried. In the audience, my real mother cried and cried.  At the moment, I knew this was my calling."
I had the great chance to chat with David about his book, "Breaking Bad," acting and more! To listen to my interview click here.
Here is the trailer Ury made with some of his "Breaking Bad" alums!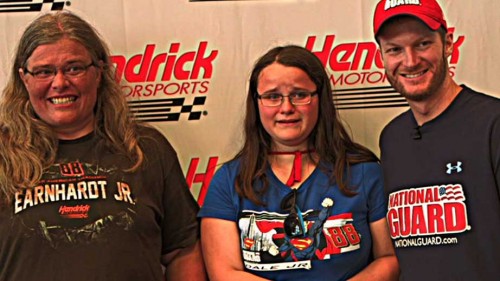 Hendrick Motorsports has a strong lineup of drivers. NASCAR fans know that a few of their drivers are six-time champion Jimmie Johnson, four-time champion Jeff Gordon, 2014 Daytona 500 winner and 11-time NASCAR's most popular driver Dale Earnhardt Jr. and 16-time race winner Kasey Kahne.
Most recently, Hendrick Motorsports organized a campus wide fan event and sought out die-hard fans of each of our four drivers. Hendrick Motorsports asked those fans to participate in a small video and would get a signed hat for their participation.
At the end of the photo shoot their favorite drivers would appear in a photo without them knowing.
Watch the video to see their reactions!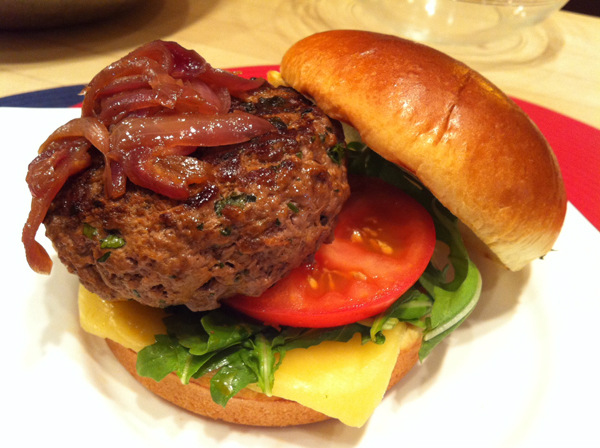 With summer heating up and soccer viewing parties in full swing, folks around the country will be celebrating the World Cup by having parties with family and friends. Tomorrow as the US Men's National Team takes on Belgium I thought it might be nice to try some cool new recipes for the game.
Here are some recipes by Chef Rick Bayless featuring Negra Modelo and Frontera Brand salsas, sauces and mixes.  A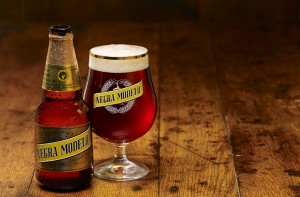 creamy, full-flavored dark brew with a pleasant malt aroma and dry hop flavor, Negra Modelo is the perfect beer not only to enjoy  on its own but to use in these great recipes while entertaining guests during summer celebrations.
The following recipes feature a variety of dishes including Bacon & Beer Queso Fundido, Smoky Negra Modelo & Chipotle Meatballs, Bison Burgers, Grilled Skirt Steak Tacos and Frontera Guacamole.
BACON & BEER QUESO FUNDIDO
Serves 4 to 6 as an appetizer
3 strips thick-sliced bacon
1 small red onion, diced
1 jalapeno pepper, stemmed, seeded, finely chopped
¼ cup diced sun-dried tomatoes
¼ cup Negra Modelo beer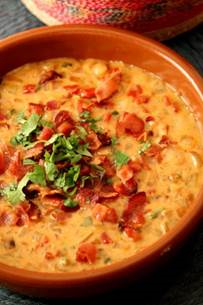 8 ounces Chihuahua or Monterey Jack cheese, shredded (about 2 cups)
2 tablespoons chopped fresh cilantro
Warm corn or flour tortillas or tortilla chips
Frontera Jalapeno Cilantro Salsa for topping
Cook bacon in an 8-inch non-stick skillet over medium heat until browned and crisp, 6 to 8 minutes.  Remove bacon, cool and then crumble and set aside.  Pour off all but 1 tablespoon of the drippings from the pan. Set the pan over medium-high heat and add the onion. Cook and stir until golden, about 6 minutes. Add jalapeno and sun-dried tomatoes; cook until chile softens, about 1 minute. Add beer; cook and stir until evaporated, about 2 minutes. Reduce the heat to medium-low, sprinkle the cheese evenly over the onion mixture. Stir slowly and constantly until just melted, usually 2 minutes. Immediately scoop into a warm serving dish. Sprinkle with bacon and cilantro. Serve in warm tortillas or on tortilla chips topped with salsa.
SMOKY NEGRA MODELO & CHIPOTLE MEATBALLS
Makes approximately 100 meatballs
3 pounds ground beef
1½ cups Panko-style breadcrumbs
3 eggs
¼ cup chopped fresh cilantro
2 tablespoons chopped fresh mint
1 tablespoon salt
1½ teaspoons Mexican oregano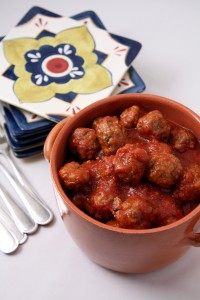 ¾ teaspoon ground black pepper
1 jar of Frontera Chipotle Salsa
1 bottle of Negra Modelo beer
1 20-ounce can of tomato puree
2  tablespoons dark brown sugar
Mix the ground beef, breadcrumbs, eggs, cilantro, mint, salt, oregano and black pepper together in a large bowl until well incorporated. Form the meat mixture into balls, about 1–1½ inches in diameter. Bake the meatballs about 10–15 minutes at 400° on 2 foil-lined baking sheets until nicely browned and fully cooked. Combine the salsa, beer, tomato puree, dark brown sugar and 1 teaspoon of salt in a slow cooker and turn on low. Add in all the meatballs. Once hot, the meatballs are ready to serve and can be held in the slow cooker on low for 3–4 hours.  Serve individually with toothpicks or let guests help themselves with a spoon.
BISON BURGERS with beer-caramelized onions
Makes 6 burgers
2 pounds ground bison or ground beef sirloin
1 pouch (8 ounces) Frontera Texas Original Taco Skillet Sauce or Frontera Chipotle Garlic Taco Skillet Sauce
½ cup loosely packed chopped fresh cilantro
Salt to taste
1 tablespoon vegetable oil
1 large (10 ounces) red onion, halved, thinly sliced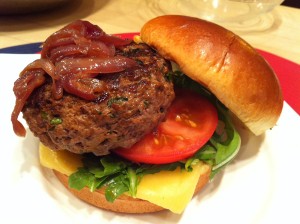 1 teaspoon sugar or agave syrup
¼ cup Negra Modelo beer
1 tablespoon Worcestershire sauce
6 slices Monterey jack cheese
6 hamburger buns, split, lightly toasted
6 thick tomato slices
Baby arugula leaves or baby spinach
Put ground bison, 1/2 of the Frontera Sauce pouch, cilantro and ½ teaspoon salt in large bowl. Use clean hands to gently mix, then shape into 6 burgers each about 3/4-inch thick. Refrigerate covered 30 minutes or up to several hours.  Heat oil in large skillet. Add onion and cook, stirring until golden, about 5 minutes. Stir in sugar and cook until onion is nicely caramelized, 2 or 3 minutes. Stir in beer and Worcestershire; heat to a boil. Remove from heat; stir in remaining ½ of the Sauce pouch, then season with salt.  Prepare a charcoal grill or heat a gas grill to medium-high. Grill burgers directly over medium-high heat for 4 minutes. Flip and grill until medium-rare, about 3 minutes more. Top each burger with a slice of cheese during the last minute of cooking. Serve on toasted buns topped with a couple of spoonsful of the onions, a tomato slice and a tuft of arugula.
GRILLED SKIRT STEAK TACOS with Frontera Salsa and Negra Modelo
Makes 4 servings
1 1/4 pounds trimmed beef skirt steak
1 jar (16 ounces) Frontera Chipotle Salsa or Frontera Roasted Tomato Salsa
½ cup Negra Modelo beer
3 garlic cloves, peeled and crushed
3 tablespoons fresh lime juice
¼ teaspoon ground cumin
Salt
2 medium white onions, sliced into ½-inch rounds
Vegetable oil
Chopped fresh cilantro, lime wedges
12 fresh, warm tortillas
Cut steak into 4- or 5-inch portions. Mix 1/2 cup of the salsa, the beer, garlic, lime juice, cumin and ½ teaspoon salt in a large zippered bag. Add the steak. Close the bag tightly and turn gently to coat the steak. Refrigerate 1 hour or up to 8 hours. Heat a gas grill to medium-high or light a charcoal fire. Brush or spray the onion slices with vegetable oil. Grill onions over a cooler section of the grill, turning carefully until softened and browned, about 10 minutes. Transfer to a serving dish.
Remove the steak from the marinade (discard the marinade). Oil the steak well on both sides, and lay it over the hottest part of the grill.  Grill, turning once, until richly browned and done to your liking, about 1 ½ to 2 minutes per side for medium-rare. Cut skirt steak across the grain into thin strips. Mix with the onions, season with a little salt. Serve steak and onions with the remaining Frontera salsa, cilantro, lime wedges and hot tortillas, for making into soft tacos.
FRONTERA GUACAMOLE with sun-dried tomatoes, beer & roasted corn
Makes about 2 cups
1 cup Negra Modelo beer
4 to 5 sun-dried tomatoes (not packed in oil)
3 large ripe avocados
½ cup Frontera Tomatillo Salsa or Frontera Original Guacamole Mix
½ cup fresh or fire-roasted corn kernels
2 tablespoons chopped fresh cilantro, plus more for garnish
Salt to taste
Put beer and sun-dried tomatoes in medium-sized microwave-safe bowl.  Microwave on HIGH power for 2 minutes.  Remove from microwave and let sit until tomatoes are softened, about 10 minutes.  Strain off beer, then coarsely chop tomatoes. Remove the stem at the top of each avocado.  Cut each avocado in half by slicing straight down through that spot where the stem was attached, until you reach the pit, then rotate the knife all the way around the pit.  Twist the two halves apart, then scoop out the pits.
With a spoon, scoop out the soft avocado flesh from the skins, collecting it in a large bowl as you go.  Coarsely mash with the spoon (or you can use an old-fashioned potato masher or large fork).  Gently stir in the salsa, sun-dried tomatoes, corn and cilantro.  Taste and season with salt.  Scoop guacamole into a serving bowl. Garnish with cilantro sprigs. Serve with tortilla chips, slices of cucumber or slices of jicama.