Art Eddy III
This user hasn't shared any biographical information
Jabber/GTalk: Art Eddy III
Posts by Art Eddy III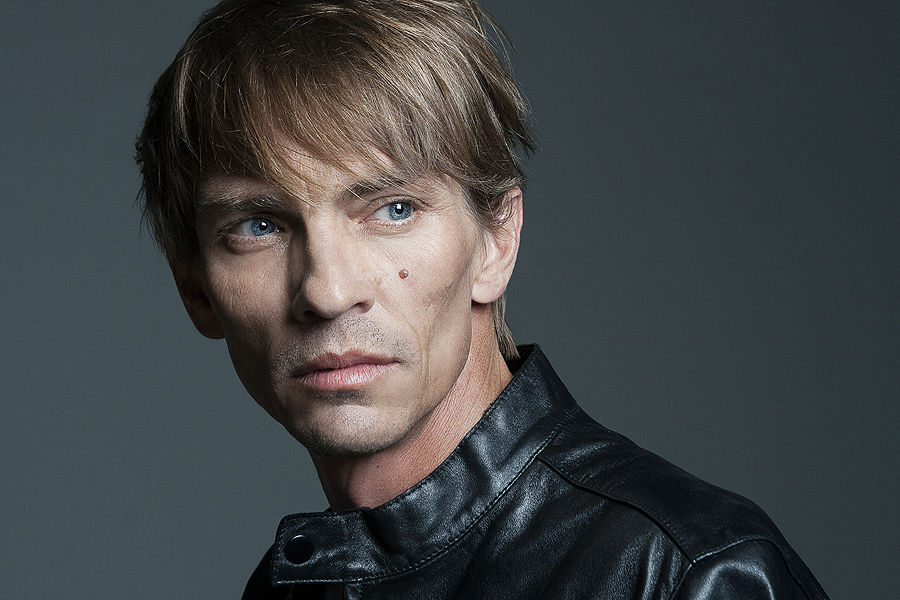 Charles Baker made a career for himself in Texas and before even stepping foot in Hollywood had thirty-seven credits. Known for his role as 'Skinny Pete' on "Breaking Bad," Baker can now be seen in the new TNT drama "Murder in the First" alongside Tom Felton and Taye Diggs. Set in San Francisco, the series will follow a single case across an entire season.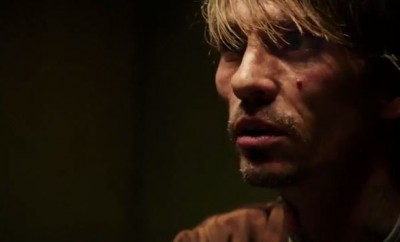 Later this year, Baker will star opposite Reese Witherspoon in the Fox Searchlight picture "Wild," set to open in select theaters countrywide on Friday, December 5, 2014. "Wild" powerfully captures the terrors and pleasures of one young woman forging ahead against all odds on a journey that angers, strengthens, and ultimately heals her.
Baker will be in a variety of independent films including "You Can't Win" as 'Fremont Older,' (based on a real journalist) in a drama set in the 1920s centered around the unusual friendship between an adventurer and a young prostitute, opposite Hannah Marks, Michael Pitt, and Jeremy Allen White, "Ad Inexplorata" as 'Captain Frank Worsely,' the captain of a supply station in space, and "Eleven Eleven," as 'Tim Faris,' a UFO fanatic desperately trying to prove to his family that abductions are real.
You can listen to my interview with Charles Baker HERE!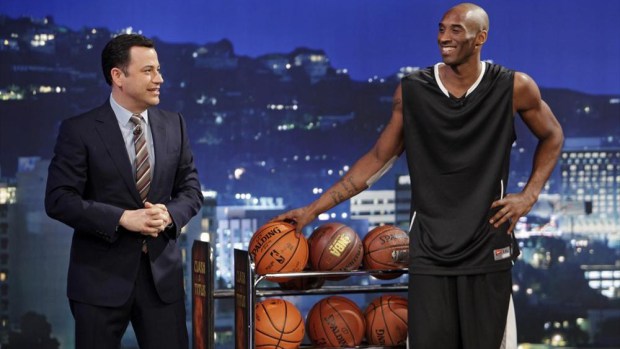 Jimmy Kimmel was at it again with his "3 Ridiculous Questions" – a playful Q&A session where the host has a chance to sit down with some of America's biggest celebs or athletes during "Jimmy Kimmel Live." In the midst of the NBA Finals hype, who better to chat with than the man who has visited the Finals seven times – basketball superstar, Kobe Bryant!
During the Q&A session, Kimmel and Bryant joked around over a glass of the new Crown Royal Monarch 75th Anniversary Blend – a limited time offering featuring a special rye from the brand's historic Coffey Still.
How many times have you caught yourself wondering where Kobe Bryant would go to the bathroom if he could fly? Jimmy Kimmel isn't afraid to ask those tough questions. Find out that and more on Jimmy Kimmel Live's hard-hitting "3 Ridiculous Questions."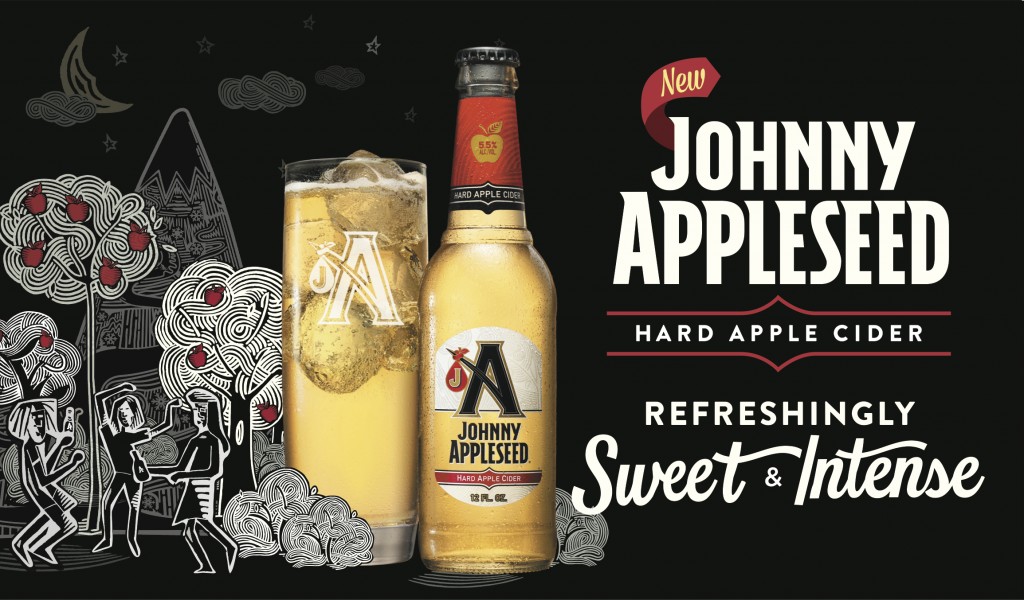 Johnny Appleseed Hard Cider has the recipe for a sweet and intense summer: just add ice…or more accurately, 25 feet of ice to build the World's Largest Ice Luge in Boston, Mass.
The World's Largest Ice Luge will stand at least 25-feet high (surpassing the current record holder by two feet), span four feet wide and weigh 25,000 pounds. The structure will take an estimated 600 man hours to complete from start-to-finish, with a 16-foot replica bottle of Johnny Appleseed Hard Cider sitting atop an 8-foot platform.
Thirsty to take part in the adventure? Plan ahead for a long weekend and visit the record-setting ice luge in the heart of Boston's Seaport District on Thursday, June 19, for a promotional event that evening beginning at 7 p.m. Adults 21 and older interested in attending may RSVP for the event by visiting http://events.thrillist.com/johnnyappleseed.  Guests will be granted exclusive access to the World's Largest Ice Luge and an intimate concert with a major music act to be announced in the coming days.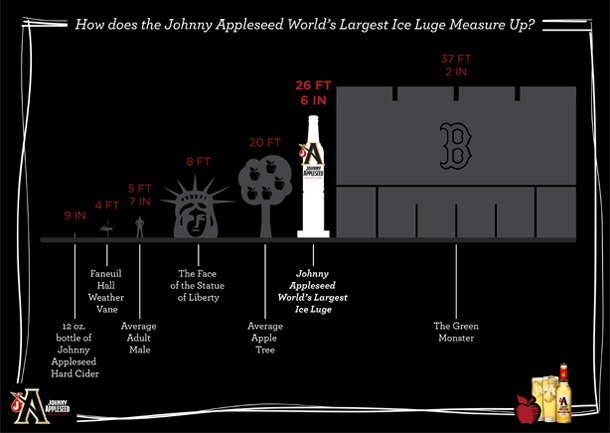 Those outside of Boston or otherwise unable to visit the World's Largest Ice Luge in-person can log on to the Johnny Appleseed social media channels for exclusive video and photos  from the event, including a time-lapse video that shrinks the World's Largest Ice Luge 600-hour build to just 60 seconds.
When the World's Largest Ice Luge melts, the up to 1,800 gallons of water used to construct the luge will be donated to the Johnny Appleseed Trail Association to water the trees and flowers along the trail.
Johnny Appleseed Hard Apple Cider is available nationwide in 12-ounce glass bottles with a twist-off cap in six-packs and 12-packs, and sold individually in 16oz. and 25oz. cans. Draught distribution will be available nationwide starting June 16.
For more information on Johnny Appleseed Hard Cider, visit www.JAppleseed.com or facebook.com/AppleseedCider (must be 21 years of age).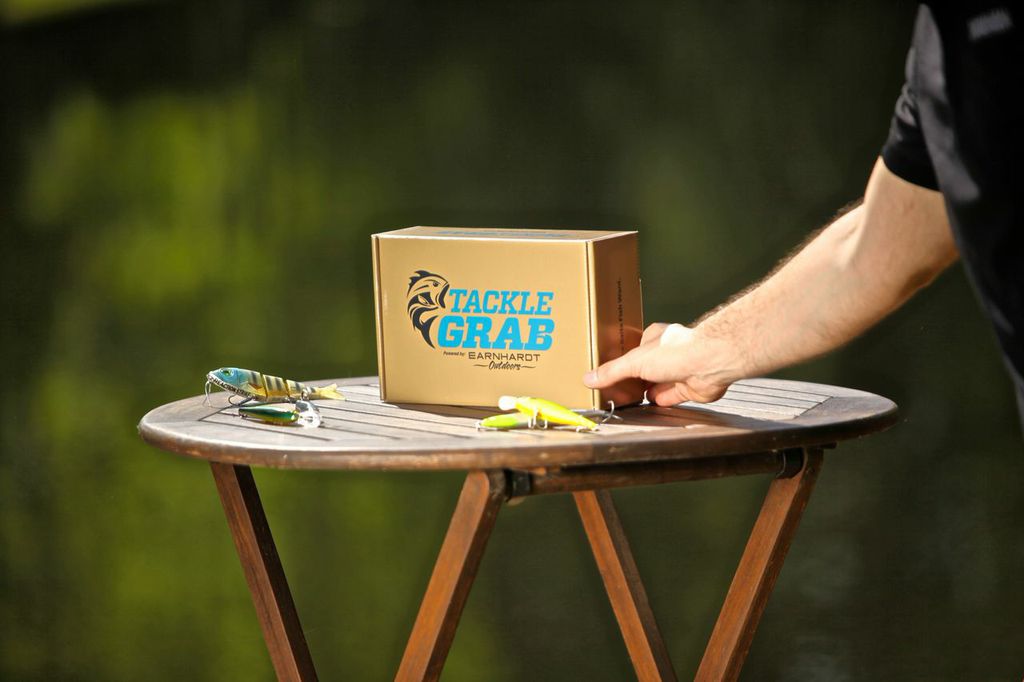 Tackle Grab, the leading online subscription box service for the recreational and sport-fishing industry, in partnership with Earnhardt Outdoors™, the outdoor lifestyle brand founded by siblings Kerry Earnhardt, Kelley Earnhardt Miller, and Dale Earnhardt Jr. Bringing together a subscription box service with a celebrity-endorsed brand for the first time, the two organizations hope to promote a multi-generational love of the outdoors by bringing families together for new fishing experiences.
Since its inception, Tackle Grab has been delivering monthly boxes of high quality lures and terminal tackle to fishermen throughout North America. The lures are customized to members' geographic location and unique fishing needs. Targeted at the 60 million men and women in the U.S. who participate in fishing each year, Tackle Grab endeavors to help each member, ranging in age from 12-65+, discover new tackle and enjoy successful fishing experiences by delivering tackle that best corresponds to their type of fishing.
Tackle Grab is offering several Father's Day specials all with free shipping: 12 month subscription for $130 (regularly $180), six month subscription for $65 (regularly $90), and three month subscription for $35 (regularly $45).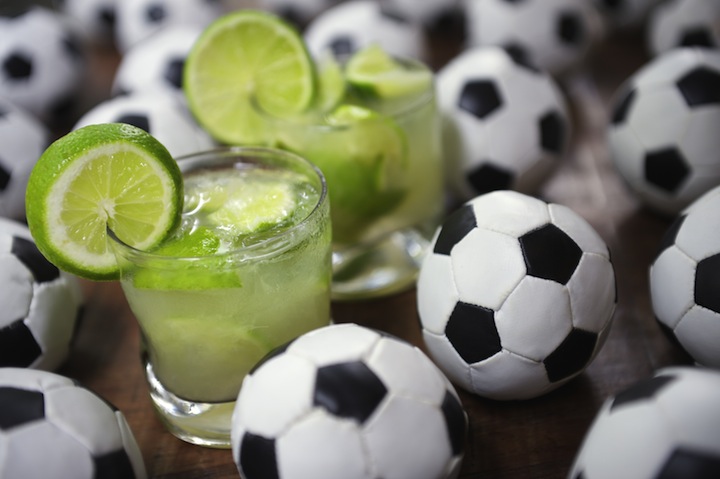 Every four years when soccer takes to its biggest stage, one group of teams stands out as having the fiercest, most intense competition in the big tournament. Known as the "Group of Death," the talent among these four squads is often so overwhelming that it becomes impossible to predict its outcome.
This year, the USA is part of this group. Since it will inevitably be an exhilarating ride throughout the tournament, we wanted to provide you and your readers with some fun and easy cocktails with a twist to enjoy while they cheer on the Red, White and Blue! The twist? Each of the cocktails listed is unique to one of the Group of Death teams.
Below are the cocktail recipes to enjoy responsibly when you are watching the World Cup!
Black, Red and Whisky- Germany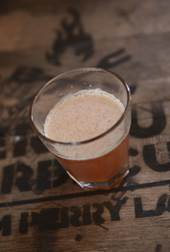 1.5 oz. George Dickel No. 8
1/2 oz. orange juice
1/2 oz. fresh squeezed lemon juice
1/4 oz. homemade grenadine
Instructions: Pour ingredients into Shaker with ice.  Shake and strain into Coupe glass.
Stars & Strikers- USA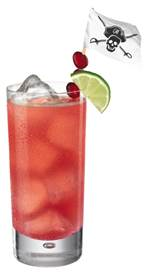 1.5 oz. CAPTAIN MORGAN WHITE RUM
2 oz. cranberry juice
2 oz. orange juice
Instructions: In a shaker half filled with ice, add CAPTAIN MORGAN WHITE RUM, cranberry juice, and orange juice. Shake well and strain into highball glass filled with ice. Garnish with lime.
The Black Star- Ghana
1.25oz Crown Royal XO
.25oz Dry Curacao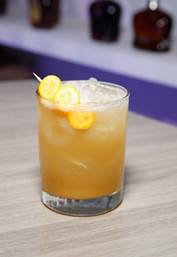 .25oz Lime Juice
Bar spoon kumquat cordial
The Shield
1.3 oz. Bulleit Bourbon
1 oz. Orange juice
1 oz. Lemon juice

½ oz. Simple Syrup
½ oz. amaretto
Instructions: Garnish: orange & cherry. Shake ingredients and strain into an ice filled tumbler.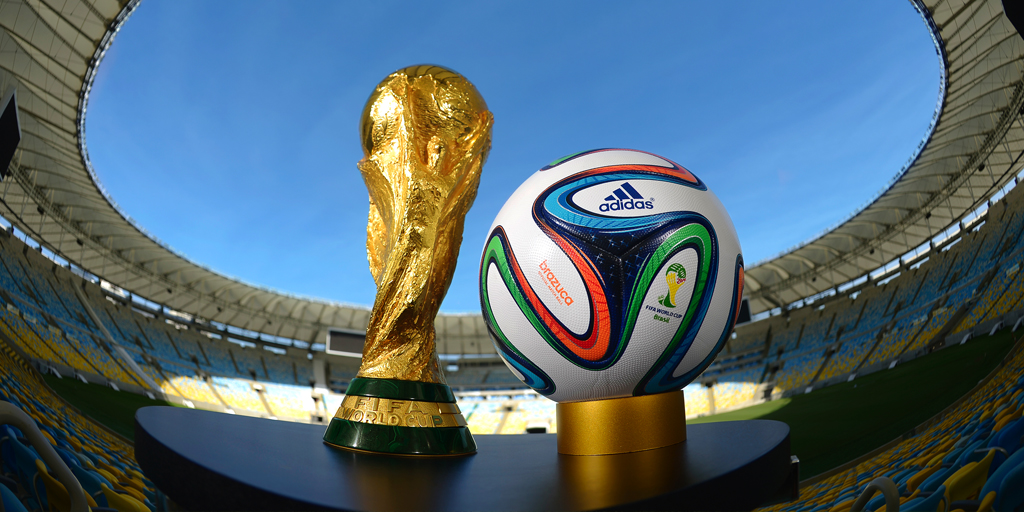 With the 2014 FIFA World Cup only days away, adidas and YouTube announced today "The Dugout," a unique series of exclusive live shows to be broadcast from Rio de Janeiro.
Hosted by KICKTV stars Jimmy Conrad, Layla Anna-Lee and Hugh Wizzy, "The Dugout" will give fans around the world the opportunity to take part in a virtual press conference incorporating live interviews, adidas product reviews, behind-the-scenes action with adidas teams and chances to win prizes.  Fans will be able to submit questions via adidas social platforms for "The Dugout" guests including Brazilian trio Kaka, Cafu and Lucas Moura alongside other adidas stars from the world of sports and music.
"The Dugout" will be available across a range of devices, including desktop, mobile, tablet, and Chromecast. Using Google+ Hangouts in conjunction with YouTube Live, sports personalities from around the world will dial-in to the live events, allowing interaction with the hosts and audience in real time.
The series of six shows launch on June 12 and are scheduled to be broadcast over the course of the tournament with a final show to take place on the eve of the 2014 FIFA World Cup Final, July 12.
For more World Cup content please visit http://news.adidas.com/US, adidas on Twitter via @adidasSoccer #WorldCup #allin or nothing and www.Facebook.com/adidasSoccer.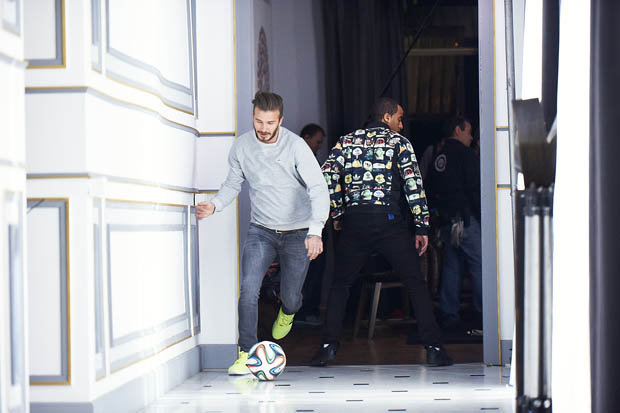 World Cup football legends David Beckham and Zinedine Zidane take on Gareth Bale and Lucas Moura, who seem more interested in a video game than the beautiful game, and school them, turning Beckingham Palace into their own personal football pitch.
It's time to make a choice. all in or nothing? http://www.adidas.com/go/MakeaChoice
The adidas Football channel brings you the world of cutting edge football. Gain exclusive access to our players, go behind the scenes with our teams and be the first to see the latest innovations in football. adidas Football's mission is to push the limits of the game forward, driving the performances of Messi, Bale, Van Persie and Sunday League players around the world.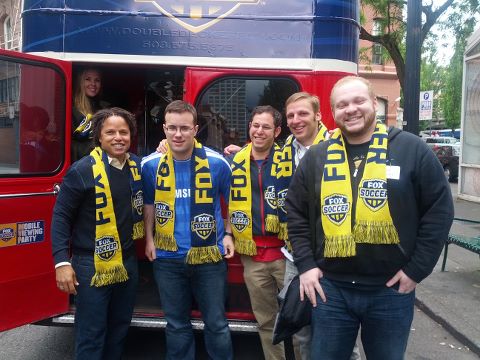 Bud Light's 'Up for Whatever' video series has enlisted U.S. Soccer legend Cobi Jones for yet another wild and unpredictable fan experience!
This latest installment in the series was shot in Arizona prior to the U.S. vs. Mexico friendly match this past spring. Led by Cobi Jones, fans who agree to be "Up for Whatever" are taken on a wild adventure that eventually leads them on the field at the match in front of thousands of fans.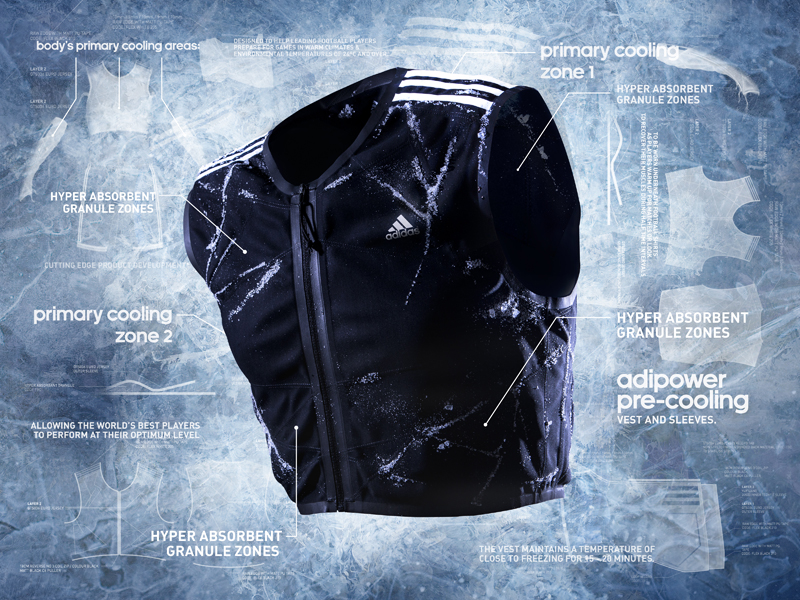 adidas today launched its new adiPower pre-cooling vest and sleeves ahead of the 2014 FIFA World Cup, which will be worn exclusively by players from nine adidas federations at the tournament including defending champion Spain, Germany, Argentina and Colombia.
Designed to help top soccer players prepare for games in warm climates -environmental temperatures of 24°C and over – by reducing body temperatures and delaying the onset of heat-induced fatigue, the adiPower pre-cooling vest and sleeves will be worn as players warm up for matches or during half time intervals.
The high-tech pre-cooling concept includes a number of hyper absorbent granule zones specifically located around the lower arms and upper back, which rigorous testing has revealed to be the body's primary cooling areas.
Designed so that there is no direct ice in contact with the skin, the garments are stored in a freezer to maintain a temperature of close to freezing for 15 – 20 minutes, allowing players a suitable cooling period whilst playing in Brazil.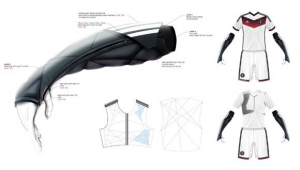 The pre-cooling garment has been in development for a number of years and has involved testing on many amateur and professional players, including those who play in Brazil. It is currently being worn by players at their pre-tournament training camps, with some of the teams expected to debut the vest at upcoming friendly games in the USA, with temperatures expected to be around 25°C.
Join the adidas soccer conversation at www.facebook.com/adidassoccer or on Twitter: @adidassoccer #allin or nothing.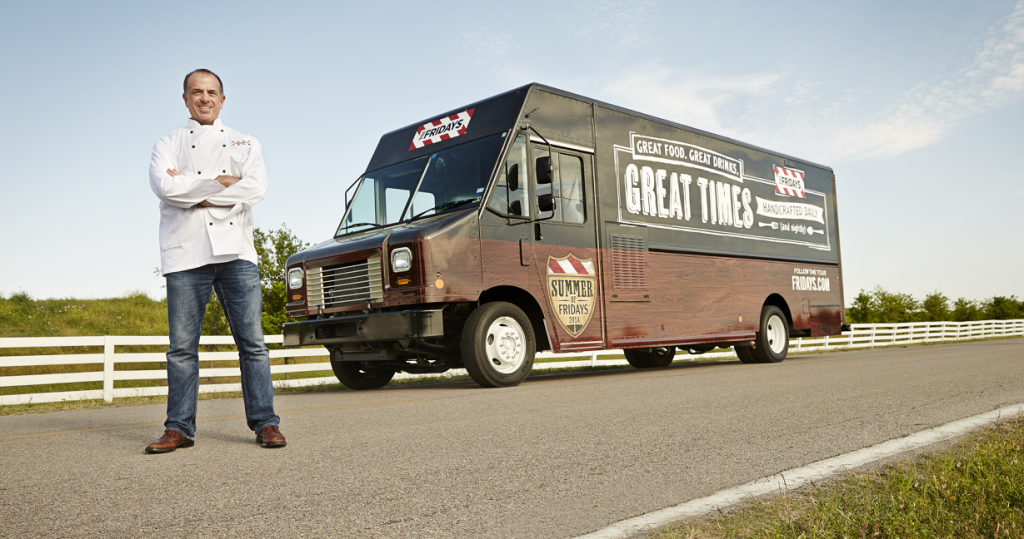 TGI Fridays is hitting the road to promote their new "handcrafted" menu in a food truck. It is called the "Summer of Fridays Road Tour" and it will make stops in cities nationwide including Detroit, Atlanta, Baltimore, and Dallas.
The Summer of Fridays Road Tour is on the hunt to discover and be inspired by the best of handcrafted America. They are taking to the road with our trucks equipped with a grill, and the chefs and a tank full of curiosity to explore new places, meet new people, and devour new food and drink, all in the name of craft. And you get to ride (virtual) shotgun.
Along the way, they will introduce you to some of our handcrafted goodness, which they will hand-deliver to you. Meet them at the truck for a free taste of our American All-Star Sliders, Ahi Tuna Crisps, Potato Skins or Oreo® Madness. If you're in the mood for a refreshing summer beverage, see what's on their drink menu, like Red Bull® Strawberry Lemonade, Peach Sangria, Strawberry Passion Fruit Tea, The Best Fridays Margarita or Barbados Rum Punch.
Find the full schedule here.