Art Eddy III
This user hasn't shared any biographical information
Jabber/GTalk: Art Eddy III
Posts by Art Eddy III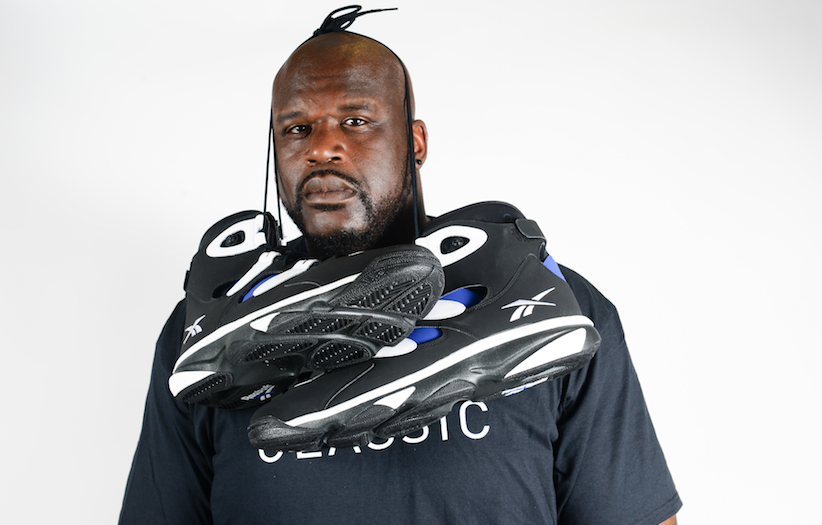 Originally released in 1994, the Shaq Attaq IV was seen on the feet of dominant big man Shaquille O'Neal during the 1994-1995 season in which he won a scoring title, appeared in the All-Star Game in Phoenix, and NBA Finals against Houston.
A game changer on the court, the Shaq Attaq IV also made history as the first basketball shoe to ever feature Insta Pump technology.
Twenty years after its initial release, limited pairs of the black/white/blue Shaq Attaq IV are set to hit shelves on Friday, July 25th at key retailers Jimmy Jazz, Shiekh, Villa, Shoe City and Eblens for $140.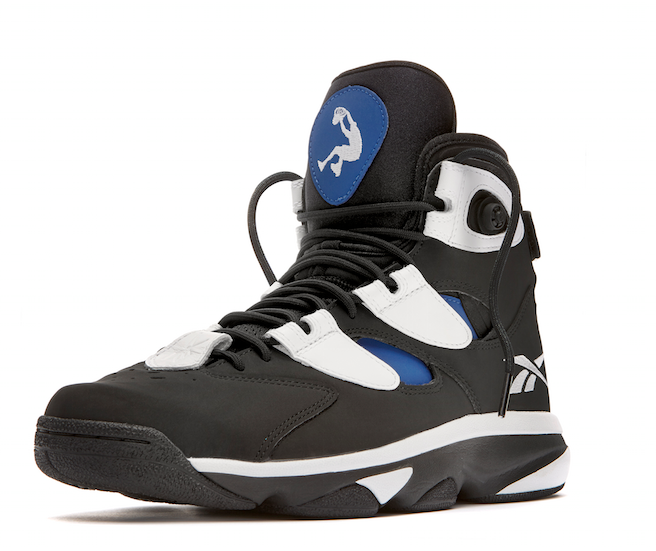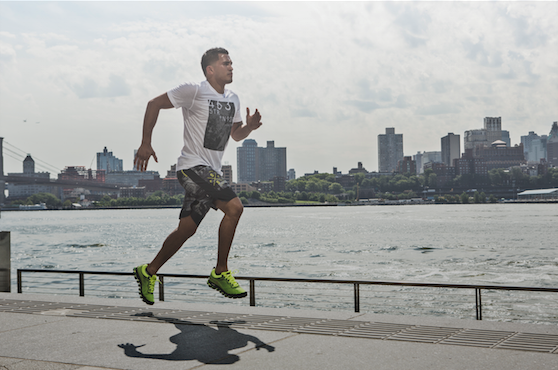 On Thursday, July 17th, UFC Lightweight Champion and Reebok athlete, Anthony Pettis took a select group through an intense speed and agility workout, modeled after his own dry land training along the East River bike path in NYC.
As Anthony is prepping to defend his title in December, he understands how important raw, explosive speed can be, which is why he's been training in the brand new Reebok ZJET. Like the way the jet engine blast is created by moving air from high to low-pressure compartments, the new ZJET enhances your running by moving trapped air in an underfoot current for maximum cushioning. Paired with extreme flexibility and Nanoweb upper construction for stability, the ZJET is the ultimate in maximum cushioning providing unsurpassed comfort and quickness so you can jet up or down the open road.
Reebok ZJET is now available at Finish Line and Reebok.com, and retails for $130.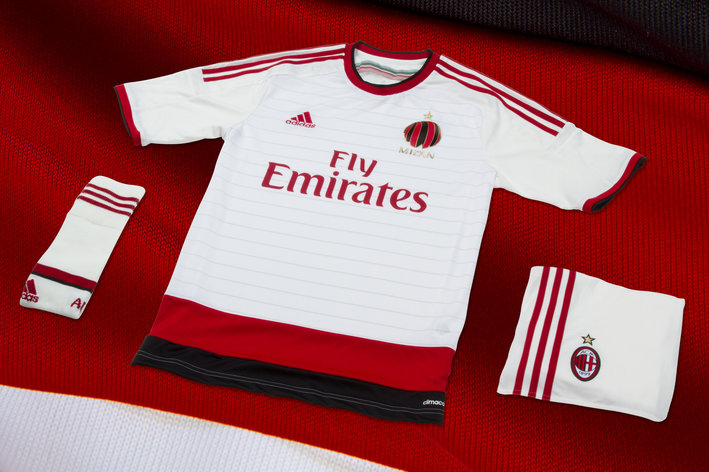 AC Milan and adidas today unveiled the club's away kit and special edition logo for the 2014-15 season.  AC Milan coach Filippo Inzaghi and players – including Mattia De Sciglio and Jérémy Ménez –  revealed the new jersey to fans at the adidas Sport Performance Store in SoHo. The Rossoneri will debut the kit on-field tomorrow, July 24 at BMO Field in Toronto when the team takes on Olympiacos in the Guinness International Champions Cup.
The white away jersey with horizontal stripes features traditional red and black details on the round collar, sleeves and on the bottom hems. The colors of the Italian flag are embedded on the back. A new logo celebrates Casa Milan, the club's new headquarters. The white shorts with red stripes feature the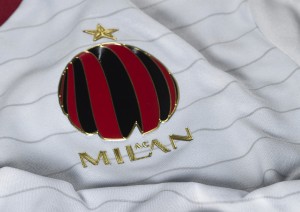 official AC Milan logo.
The 2014-15 AC Milan home, away, and third kits feature lightweight adizero technology that helps increase breathability, freedom of movement and comfort.
The red and black striped home jersey features St. George's Cross, the emblem of the City of Milan, to celebrate the club's long tradition. The Cross was featured on the club's first kit and was used until the 1940s.
The official AC Milan logo is featured on the third kit, which comes in green and yellow as a tribute to Brazil, the host nation of the 2014 FIFA World Cup.  Player names and numbers on each of the new kits are written in Milay type, the club's new official font.
The jersey is available at adidas.com.  For more information, go to facebook.com/adidassoccer or follow them on Twitter via @adidasSoccer.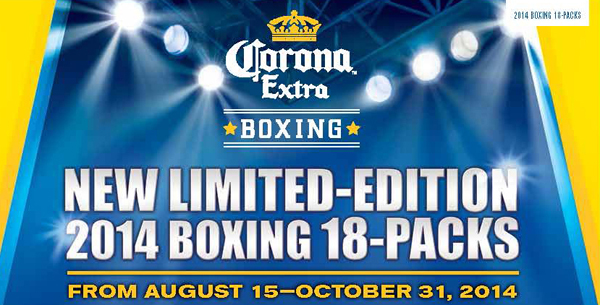 With summer in full swing, people around the country are celebrating with Corona Extra while relaxing at the beach, enjoying a BBQ, or watching a great fight. Once again, the iconic brand that has become synonymous with summer is tapping into consumers' passion for boxing through the Corona Extra Boxing program and partnership with Golden Boy Promotions.
Following a successful limited edition release last year, Corona Extra will once again introduce specially-wrapped 18-packs of bottles featuring the image, stats and signature of six Golden Boy boxers including:  Danny Garcia, Marcos Maidana, Adrien Broner, Paulie Malignaggi, Daniel Ponce de Leon and Leo Santa Cruz. Each champion selected has a multicultural appeal and is a favorite of boxing and Corona Extra fans.
The limited edition bottles will be available beginning August 15, leading up to the rematch fight between Floyd "Money" Mayweather and Marcos "El Chino" Maidana on Saturday, September 13 at the MGM Grand Garden Arena in Las Vegas.
The fight coincides with Mexican Independence Day on September 16th. In addition, the brand will launch a National Sweepstakes on August 2 providing fans the opportunity to win a trip for two to the Mayweather vs. Maidana fight.
New for this year, visitors to the Corona Extra Boxing site can vote for which fighters will appear on the Corona Extra 2015 Limited Edition Boxing bottles.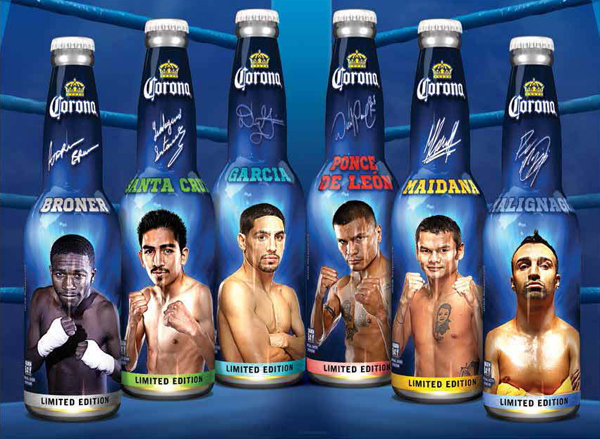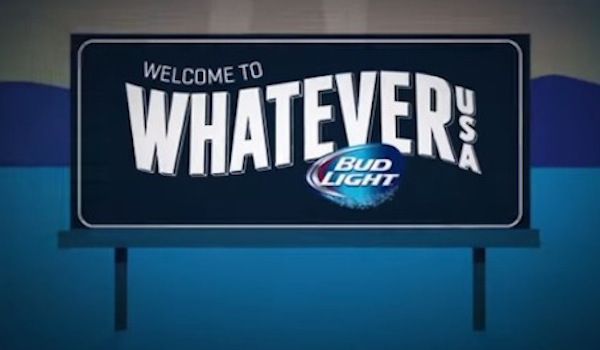 Are you looking for a great place to visit this summer? How about a nice trip to Whatever? No, I am not being vague. I am just saying that you can enter for a chance to hang with some cool people in a town called Whatever. Bud Light is going to give you a chance to win a trip to Whatever, USA this summer. It is place run by a mayor who just want people to have a great time. He is looking for people who are down for whatever.
Are you interested? Just visit UpForWhatever.com for more information and to submit an audition to win your way into a town that will be like no other.
Don't believe me? Just look at what their ponies can do! Get those auditions in! Good luck!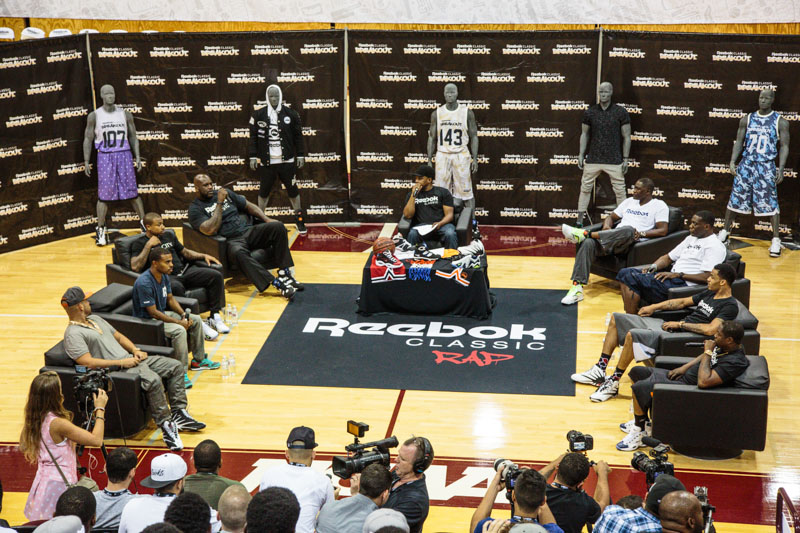 The top 120 high school basketball players in the United States were invited to showcase their skills at the 2014 Reebok Classic Breakout Camp at Philadelphia University in Philadelphia, PA on July 8th – 11th.
On opening day of the camp, Reebok hosted a special "Reebok Classic Rap" roundtable discussion on one of the basketball courts.
The roundtable discussion was moderated by Sway Calloway and featured an exclusive panel including NBA legends Shaquille O'Neal, Shawn Kemp and Dominique Wilkins along with current players Isaiah Thomas and Gerald Green.  Rounding out the group were friends of the Reebok brand including Jadakiss, DJ Drama, and Lil Duval.
The group discusses their personal challenges and triumphs along with offering inspiration and motivation to the group of players.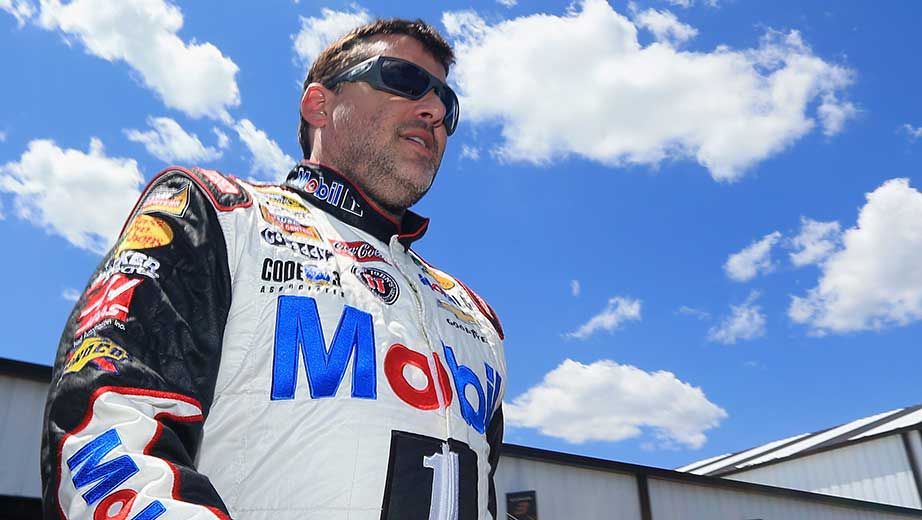 ExxonMobil is giving fans a chance to choose the helmet design that Tony Stewart, driver of the No. 14 Mobil 1/Bass Pro Shops Chevrolet SS, will wear for the Pure Michigan 400 NASCAR Sprint Cup Series race on Aug. 17, 2014. The lucky winner will get to keep the newly designed helmet after the race.
Fans can visit the Mobil 1 Facebook page now through July 25, 2014 to view and vote for their favorites from five designs created by Stewart-Haas Racing. Participants will be allowed to cast one vote per day, and each vote will be an entry for a chance to win a chance to attend the Pure Michigan 400 with a friend.
"For many drivers, our helmet is something we take a lot of pride in," said Stewart.  "I have a he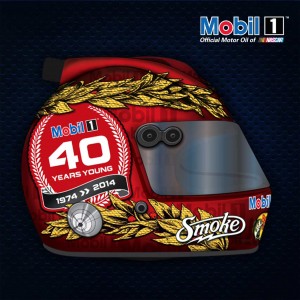 lmet collection of my own, so I'm helping give fans a chance to start their own collection. I know my fans have good taste and I can't wait to see what design they pick."
The winning helmet design will be unveiled on the Facebook page on Mon., July 28, and the lucky sweepstakes winner will be announced soon after.
Helmet designs and styles have a storied history in the sport. The first helmets used by NASCAR drivers were of a design called a Cromwell, which basically looked like a hardhat attached over the ears and under the chin with a leather strap. Today, drivers' helmets are brightly painted to promote sponsors, teams and special events – and resemble vibrant works of art.
For more information about Race to the Helmet, visit Facebook.com/Mobil1 or Mobil1.us.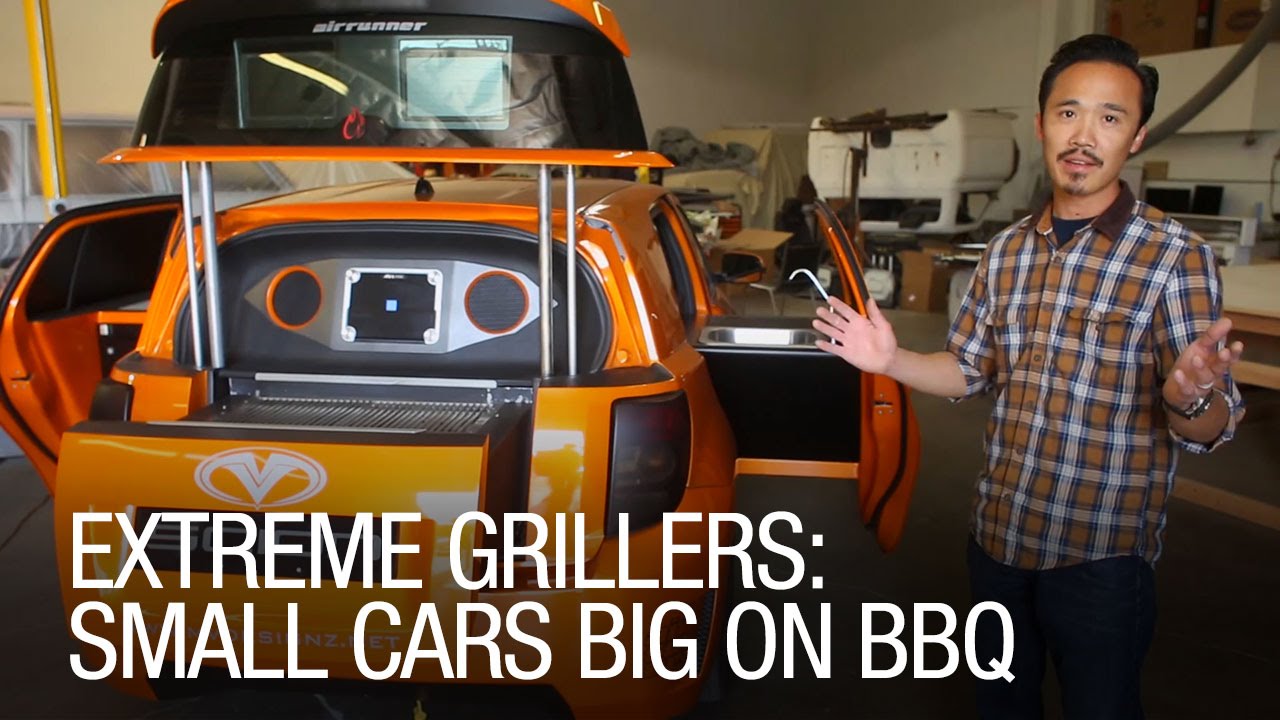 To prove such fantasies can be a reality, Mobil 1 has been traveling the country in search of mad geniuses who have taken their passion for grilling, cars and performance beyond expectations.
Just released today, the first episode of Mobil 1 presents: Extreme Grillers takes you behind-the-scenes with MV Designz in La Habra, Calif. and their Kogi Scion xD, which they dubbed "The Mobil Grilling Machine." This engineering marvel includes a refrigerator, a fully functional sink and a barbeque grill in back.
Each episode, released everyone one to two weeks through early January 2015, features the stories behind everyday vehicles – from classic cars cut in half to modern engineering wonders – that have been converted into culinary marvels. Viewers will not only see these extreme grills in action, but will also hear from the creators, discovering what it took to bring such amazing contraptions to life.
You can catch the first episode of Mobil 1 presents: Extreme Grillers at ThePostGame YouTube Channel, as well as the Mobil 1 Facebook page at Facebook.com/Mobil1.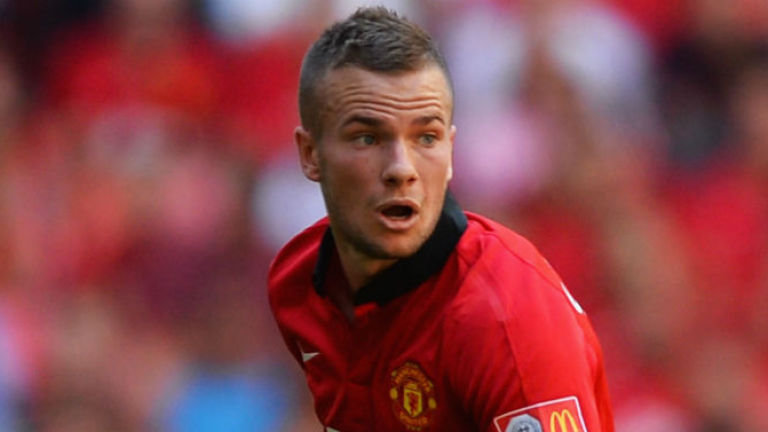 Tom Cleverley is a highly-rated young midfielder who has made giant strides towards establishing himself as a regular for both club and country. The Basingstoke-born youngster rose through Manchester United's youth system to become interim Reserves captain, and was nominated for the prestigious Denzil Haroun Reserve Player of the Year award in 2007/08.
Manchester United has announced that its 2014 Tour, presented by Aon, will take place in the United States. The team will visit a number of destinations in the country as they look to prepare for the 2014/15 season.  This will be the team's first visit to North America following two successful back-to-back tours in 2010 and 2011.
Manchester United Group Managing Director, Richard Arnold, said: "I'm delighted to announce that the team will be returning to the USA for our 2014 Tour, presented by Aon. "Since the Club's last visit in 2011, the appeal of football in America has grown rapidly. NBC reported that this season's Barclays Premier League opening weekend saw the average viewership rise by 78% from the 2012/13 season*, with Manchester United's match against Swansea being the most-watched game."
I was able to chat with Tom about football, his team's tour in the United States, and which players he looked up to while he was growing up. To listen to the interview click here. You can purchase tickets to the games here in the states HERE!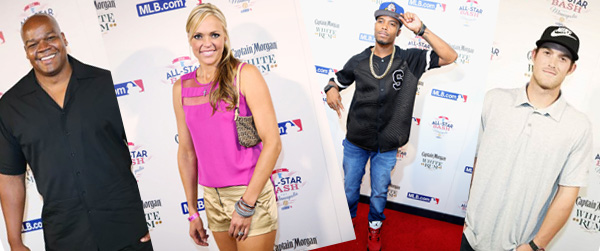 Last night Captain Morgan played host to a bunch of celebs and athletes at the Epic Nightclub in Minneapolis. It was part the many festivities going on this week's MLB All-Star Game. On hand were fantastic athletes like Olympic medalist Jennie Finch, 2014 Baseball Hall of Fame Inductee Frank Thomas and NFL tight end Jermichael Finley.
The guests had a great time trying out some Captain Morgan White Rum cocktails. There were some celebrity guests too in attendance. Bravo Talk Show Host Andy Cohen was there and rapper B.o.B. performed.