Art Eddy III
This user hasn't shared any biographical information
Jabber/GTalk: Art Eddy III
Posts by Art Eddy III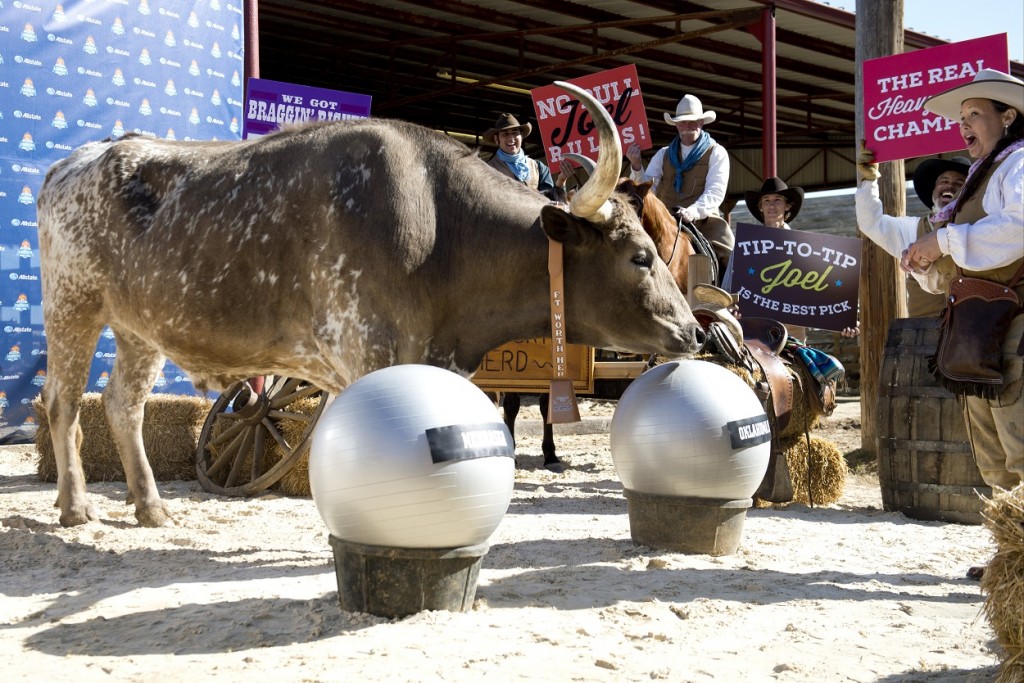 Bragging rights on the line as Dick Vitale goes up against Joel, the Fort Worth Herd longhorn as they make NCAA® Division I Men's Basketball Championship picks at the Fort Worth Stockyards National Historic District.
Dick Vitale, ESPN college basketball analyst and one of the sport's most famous and recognizable icons, is putting his NCAA® bracket to the test against Joel, the Fort Worth Herd's lovable longhorn, as part of the Allstate March Mayhem™ Challenge.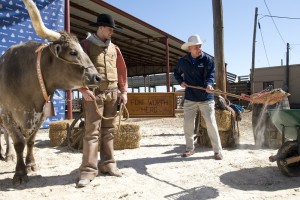 Last year, fans were reminded that anything can happen during the NCAA® Division I Men's Basketball Championship after witnessing Dick Vitale narrowly edge out a bracket victory against the Georgia Aquarium's sports-prognosticating dolphins.
This year, Allstate, an official corporate partner of the NCAA, has challenged the legendary television analyst to put his college basketball expertise on the line again against an unlikely opponent – a 1,795-pound Texas longhorn. From inside the Fort Worth Herd steer pen, Vitale will go head to head in a bracket contest and reveal his team picks before Joel makes his selections in an attempt to beat the broadcasting legend at his own game.
From improbable upsets to come-from-behind victories, Mayhem is everywhere, making it difficult for even the most respected and knowledgeable basketball analysts to predict what will happen.
If Vitale loses to his NCAA March Madness® arch-nemesis, he'll have to work as Joel's personal ranch hand, helping to prep him and the rest of the herd for their daily cattle drive down Exchange Avenue, while the triumphant longhorns earn ultimate bragging rights.
In the spirit of good sportsmanship, Allstate will make donations to both Friends of the Fort Worth Herd and the V Foundation for cancer research.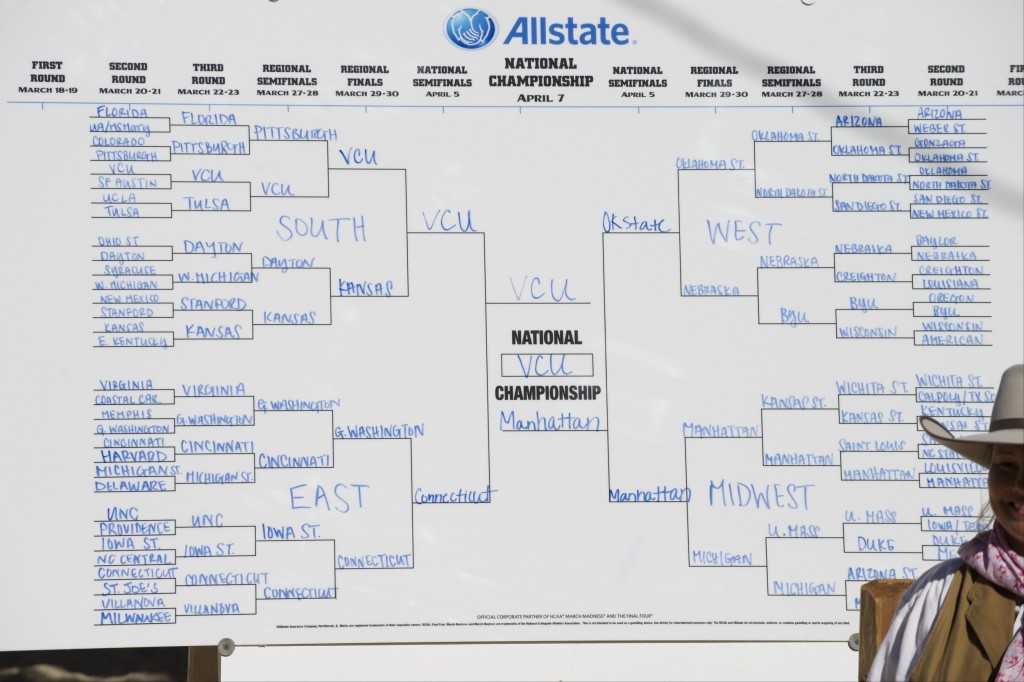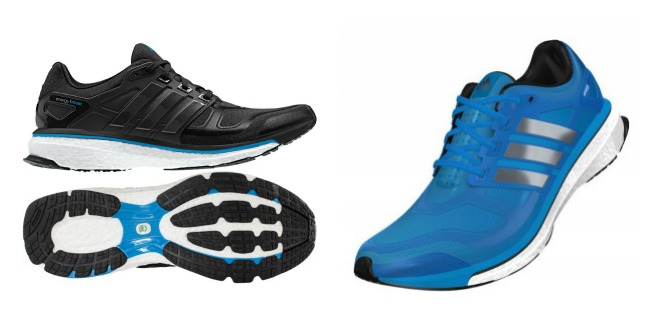 BOOST provides you with more energy return than any other foam cushioning material in the running industry. Ever. To give your feet a BOOST go to www.adidas.com/boost.
Whether you hit the roads, tracks or trails, adidas BOOST cushioning technology delivers you the Energy Running solution that you've been waiting for. adidas knows that today's runners are seeking more from their runs and more from their running shoes.
To answer the call, adidas developed BOOST foam cushioning which uses thousands of energy capsules that combine the benefits of comfort and responsiveness to provide you with a running experience unlike any other.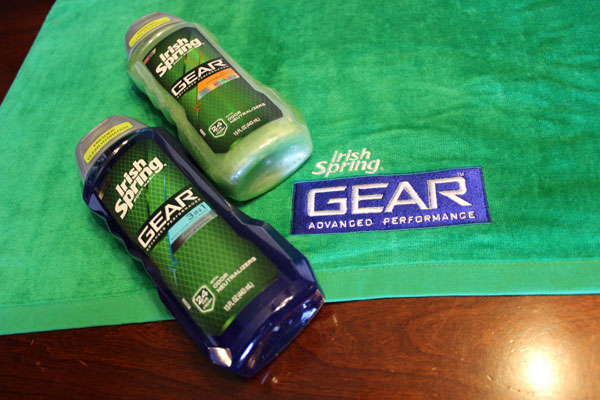 After your pub crawl this St. Patrick's Day you might be starting to get a little ripe. You can change your awful odor with the luck of the Irish. There is some new GEAR from Irish Spring.
For over forty years, Irish Spring has kept men fresh and clean as a whistle.  Now, Irish Spring introduces Irish Spring GEAR a new line of shower products engineered for advanced performance to help men stay cleaner and fresher longer than ever before.
Irish Spring GEAR body wash and bar soap contains a unique, clinically-proven odor neutralizing technology that provides 24 hours of long-lasting freshness.  Unlike most brands that use fragrances to mask the odor, Irish Spring GEAR with Odor Neutralizing Technology actually neutralizes and helps eliminate odor at the source to provide a clean, long-lasting freshness.
Plus we added an old school commercial from Irish Spring. You are welcome.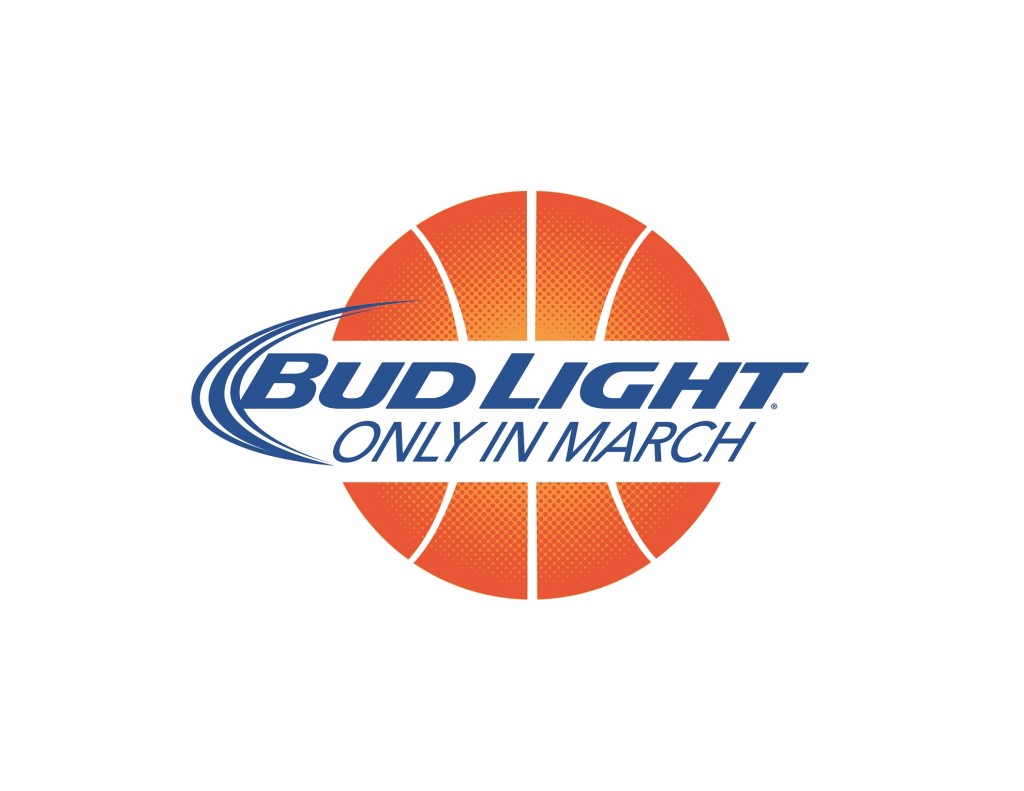 Now through March 23, consumers 21 and older across the country have the chance to win a trip to Dallas by initially participating in Bud Light Mini Hoops Challenge tournaments at their favorite local bar or restaurant (so keep a look-out for these tables when you're out and about this weekend). Mini Hoops Challenge players have 35 seconds to bounce as many mini basketballs through the basket as possible. The winners of these tournaments will earn the Ultimate Hoops Experience, including a trip to Bud Light Hotel Dallas. Fans of legal drinking age can also attempt to win prizes by playing a virtual version of the Mini Hoops Challenge on Anheuser-Busch's Fan Zone smartphone app.
In addition to sending skilled basketball fans across the country to Dallas, since the Bud Light Mini Hoops Challenge game itself is just downright good fun  Man Jr. is giving one of these table games away to a lucky reader. All you have to do to make this mini game a permanent entertainment addition to your home, office, man cave is by following MANjr. on Twitter and filling out the contest form.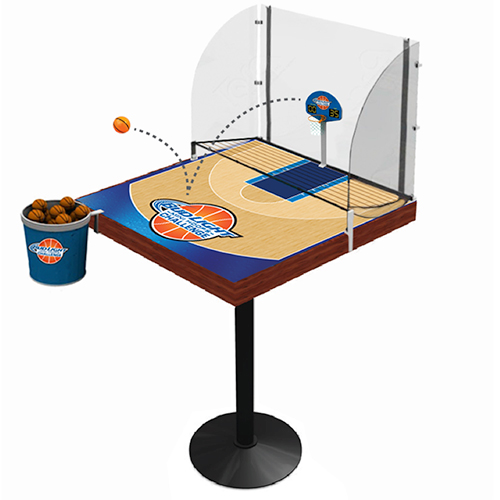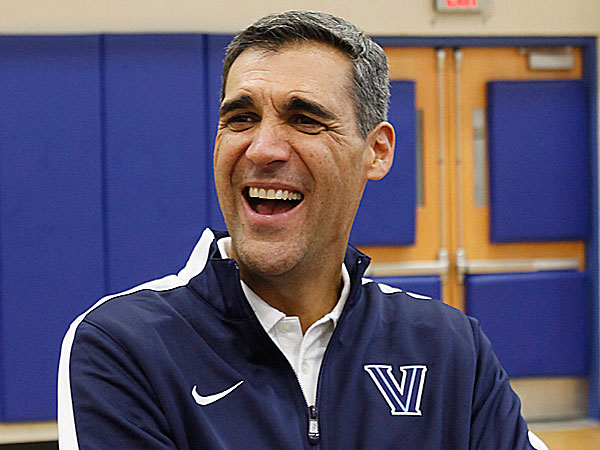 Villanova head coach Jay Wright hopes to see his team play for the NCAA National Championship for college basketball. This season for the Villanova Wildcats has been great so far. As fans of the tournament know anything goes in during March Madness.
As a coach of the team Wright needs to guide his players with poise and a sense of determination. As you will see in my interview with Jay it looks like he is putting his players in the right direction.
I was able to chat with Jay about this year's team, Twitter, and the great work he is doing with Dove Men+Care. You will be able to see his commercials during March Madness.
Art Eddy: Let's first talk about the Dove Men+Care campaign you are doing. Tell me a bit about this promotion?
Jay Wright: Dove Men+Care has a campaign going on during March Madness with the top decision makers in basketball. I get to be one of them. In my commercial I get to make an easy choice to choose Dove Men+Care for my skin care. I like it because it provides me with more moisture.
I am psyched about it. It is pretty funny. People can check it out on the Dove Men+Care website.
AE: You join a great group of guys in this campaign. Shaquille O'Neal, Dwyane Wade, Steve Nash, and Coach Tom Izzo have worked with Dove Men+Care. Did they give you any advice before you started filming the commercials?
JW: (Laughs.) Not before, but I did share it with Tom Izzo and Jay Bilas after. Then I saw theirs. Theirs were great. Those were great ads. I use the body wash and I am hoping that I look better than those two. (Both laugh.)
AE: What got you into coaching basketball?
JW: Probably like most coaches I was a player that thought I was going to play in the NBA. I went to Bucknell. I didn't figure it out until the draft was over after my senior year. I didn't get drafted. I said to myself that this might not be working out and I better find something to do.
If you remember the Unites States Football league I actually started in marketing my first year out. I loved it, but my friend, Pat Flannery got me an assistant job at the University of Rochester. I was on that job for one day and loved it. I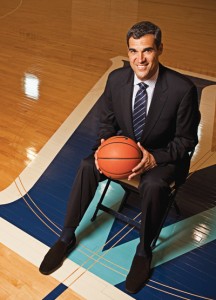 knew that was what I wanted to do.
AE: Do you like the way the game of college basketball has evolved?
JW: I think it is a great time for the game Art. I really do. The way things are changing with the conferences is a little unsettling for us traditionalists. The talk about allowing the players to have some of the revenue, the new conferences, all the new TV outlets, the thought that the NBA will have these guys in college for two or three years are in the forefront, but the game right now is as good as it has ever been. Going into this tournament this year I think that there are 30 teams that can win the National Championship.
AE: As a coach how tough is it to get your guys focused after a huge win during March Madness?
JW: You know Art I would say that is our greatest challenge. It really is. It is keeping the guys focused on the next game. We use the term, 'Be here now.' Get over that game. When we win games we also use the term, 'Stay hungry and humble.'
If we lose a game we refer to the word attitude. That is what we can control moving forward. It is a big part of tournament play. That is a good question because it is not just winning that one big game. It is how you handle it and are you ready to prepare for the next one.
AE: Some coaches recently bashed Twitter. You are on Twitter so I am guessing you like social media. Is that a fair statement?
JW: Yeah. I have come full circle with it. When Twitter first started my first experience with it was hearing one of my players tweet during a class. So I am thinking he is not supposed to be tweeting right now. He is supposed to be learning.
We started addressing it and talking about it. We started talking to the players saying that Twitter is your own branding. It is how you present yourself publicly and it is the same thing for me and our program. It is funny Art. It is like being a parent. You know where your guys are all the time. We are all on their Twitter accounts. We follow all of them. You know what they are thinking and what they are doing. It is like a homing device.
AE: (Laughs) Yeah. It is like GPS for your players.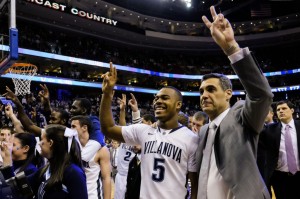 JW: Yeah.
AE: Do you look at the college rankings at all or is that just more of a media driven thing?
JW: Much like Twitter, I think that we are at an age where there is so much information available to these kids that you are not going to hide them from it. So it is not about ignoring it. It is about how you handle it. Do you use it as an advantage or a disadvantage?
With all the hype being in the top ten we use a reference where we say, 'Perfume is okay if you sniff it, but if you swallow it, it is poison.' It is the same thing. With all the media hype you can look at it, but if you are defining yourself by it and swallowing it, it will kill you. So we have to address it all the time.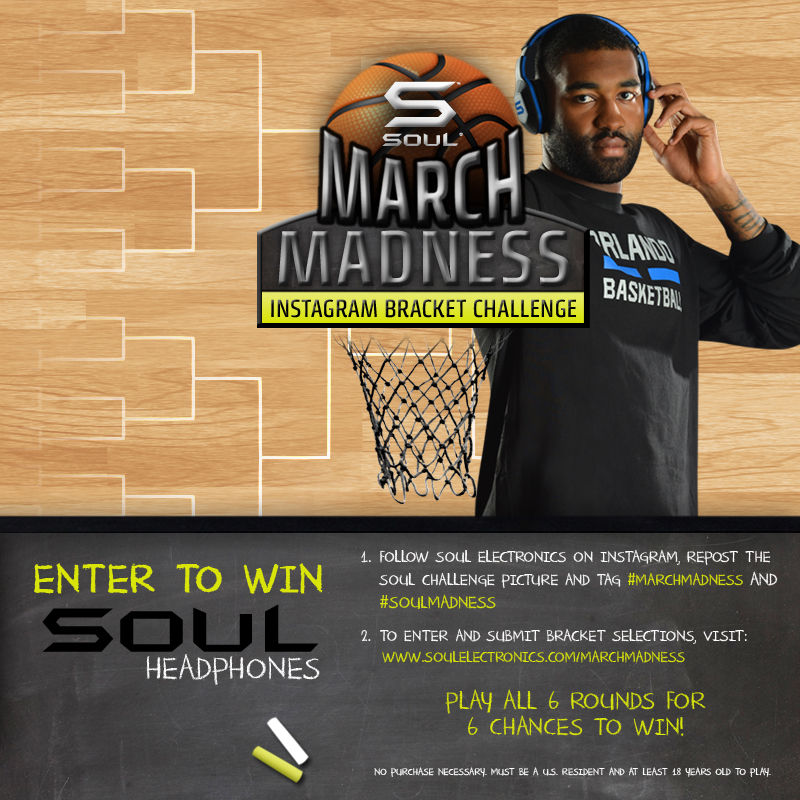 You think you know all there is to know about March Madness. Well MANjr and SOUL Electronics wants you to prove it. Enter the SOUL March Madness Bracket Promotion to see if you can talk the talk and walk the walk.
Simply follow these simple steps to enter:
Follow @SOULElectronics on Instagram, repost the Challenge picture and tag #MarchMadness and #SOULMadness
Visit www.soulelectronics.com/marchmadness and click ENTER NOW
Return to the SOUL March Madness page to make your selections for the Second Round starting on March 17, 2014 and before each round to continue playing.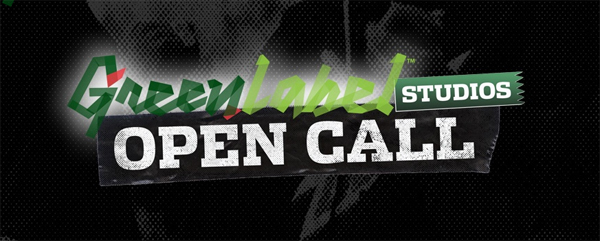 Mountain Dew® today announced the launch of Green Label Studios: Open Call – a first-of-its-kind nationwide content project inviting content creators of all genres to submit their best work for the chance to win the gig of a lifetime: a $250,000 production grant to create content for Green-Label.com,  a digital hub created by Mountain Dew and Complex Media that covers the voices and stories of today's youth culture. The winner also receives an opportunity to be mentored by acclaimed film director and founder of El Rey Network, Robert Rodriguez, and Roberto Orci, executive producer and writer of Matador, a new original action series set to air on Rodriguez's new cable channel.
Starting today through April 25, professional and aspiring content creators across all genres can submit their work at www.Green-Label.com showing how they "Do the DEW." Entries should showcase the filmmakers' unique take on their world, what they are passionate about and how they celebrate those passions.
All video entries will be judged by the Mountain Dew and Green-Label.com editorial teams, with 10 lucky finalists each receiving a $10,000 production grant to create a special piece of content for DEW.  Finalists will present their work to an esteemed Green Label Studios panel at an exclusive DEW event this summer in New York City. In the end, one filmmaker will receive the top honors — a $250,000 production grant to create content for Green-Label.com and the chance to be mentored by Rodriguez and Orci.
"I believe that each of us has a story to tell – and that inspiration and the ability to tell those stories creatively can spark in anyone, at any time," said Robert Rodriquez at a Green Label Studios event at SXSW. "I'm excited to partner with DEW to give professional and aspiring storytellers and creators a creative outlet to share with us their stories."
Green Label Studios is the next step in the evolution of Mountain DEW's legacy Green Label programs, which have always been about the discovery and expression of all things emerging youth culture – including music, art, style and action sports. Since launching in April 2013, Green-Label.com has exceeded expectations, with nearly 2.4 million unique page views in February 2014, with visitors spending nearly four minutes on the site each session.
)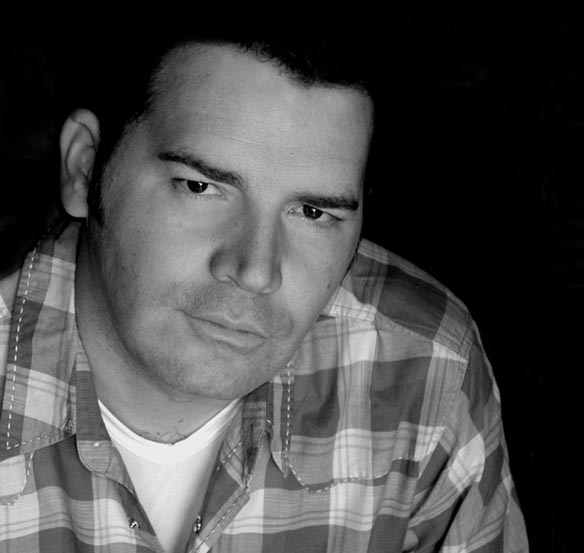 Fans of Brad Sherwood know him from his work on the hilarious improv comedy show "Whose Line is it Anyway?" He and his colleague from that show, Colin Mochrie have a comedy two man tour group called "An Evening with Colin Mochrie and Brad Sherwood." Not only do these guys travel around the country to make audiences laugh, but they have traveled the world as well.
Brad and Colin have a TV special called "Colin Mochrie & Brad Sherwood: Two Man Group." I was able to talk with Brad about the TV special, improv, auditions, and traveling the world.
Art Eddy: You have a TV special called "Colin Mochrie & Brad Sherwood: Two Man Group," airing Friday, March 14th. Tell us a bit about the show.
Brad Sherwood: It is our show that is similar to the one that Colin and I do when we are on the road. It is a lot of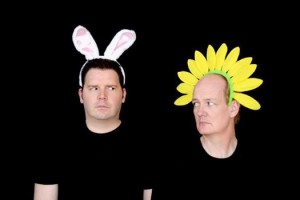 improv. I think that people will enjoy the show.
AE: I am a big fan of the work that you and Colin do. I know you guys did some traveling around world for your show. What country surprised you the most with their interaction or response to the show?
BS: We did a tour of Australia recently, which was great. A couple years ago we went to India. We were even amazed that they wanted us to come to the country. They had watched "Whose Line" from the original British version years ago. So that was a regular piece of entertainment that they had. So when we got there they were excited and looking forward to it and got all of our ridiculous jokes.
)
AE: That is great to hear. When you guys do travel to different countries do you do any research about what type of comedy that country likes? Were you a bit nervous on how they might take the show?
BS: I think that what we got going for us is that our comedy tends to be situational, goofy, and character driven as opposed to cultural, political, or things dealing with pop culture. Sure we make a few pop culture references.
I think that is why we are so popular internationally. Not only can you turn on the show right in the middle of it and feel like you didn't miss anything, but you don't have to be up on American culture to get the show. That is why it transferred so well from England to the United States. It is just smart people being goofy.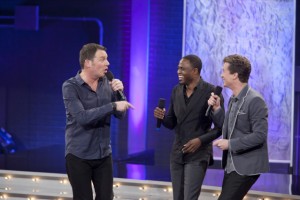 AE: What got you into comedy and improv? Did you like doing stand-up at all?
BS: I am a fan of watching stand-up. I am just not a fan of doing it myself. I tried it a couple times and it was completely terrifying for me. It is just a scary monster of just throwing myself in front of an audience thinking that I had something prewritten that was going to make them laugh. That was too much pressure for me.
I have all the respect in the world for great stand-up. For example people like Louis C.K., Brian Regan, and (Jerry) Seinfeld. Those guys are just constantly funny and consistent. I saw stand-up when I was in college. I thought it was great. When I moved out to L.A. and got involved with an improv group. It felt like the heavens opened up for me and said, 'This is what you were meant to do.' I just kept doing and have not stopped since. I have been doing it for about 30 years.
AE: Well I can say for a lot of people that we are glad you choose to go the improv route. What is it about improv that you find the most challenging and also most rewarding?
BS: I really like doing the musical improv just because to me it is the hardest form of improv. I get to work at the top of my game. It really makes my brain work the fastest. I have to try and sing in tune. I have to make things rhyme. It has to make sense and it has to be about what the topic is. If you are spoofing a certain type of band or act then it has to sound like them. To me it is like the Sunday version of the New York Times crossword puzzle.
AE: You are great on the show "Whose Line is It Anyway?" How did you first get involved in that show? Did you have to audition for it?
BS: I did have to audition. It was very much like "A Chorus Line." They just started with a bunch of people. By the end of the day there was nobody left. I was working with Second City out in Los Angeles and Ryan (Stiles) was working there as well. He told me that the producers for "Whose Line" were coming to see people. He had been the show for a couple of seasons at that point. So I went to the audition and got on the show and been doing it ever since.
AE: Who did you look up to in the comedy field growing up?
BS: For me it was the guys from "Monty Python." I loved those guys. I was a little kid watching "The Carol Burnett Show" because it was funny and had sketch comedy. So guys like Tim Conway. The early days of "Saturday Night Live." I really liked a lot sketch.
Really improv is basically sketch without a script because you are doing scenes. You are making them funny, but you don't have a script. So our show is like an evening of "SNL." And just like "SNL" sketches our scenes don't have any endings as well.
AE: Is there anything else that you are looking to tackle in the entertainment industry? Are there any new projects on the horizon?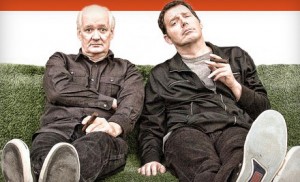 BS: I don't know. The entertainment business is like an evil pack of wolves. I like where I am kind of on the periphery doing my own thing. I get to perform all around the country. No one is in control of what we are doing. It is just us on stage. Both Colin and I love to perform live on stage and make people laugh.
There are other things that I would do, but right now I am really doing my favorite job of all time. It is live comedy performances and it being improv. I will ride this pony until it dies.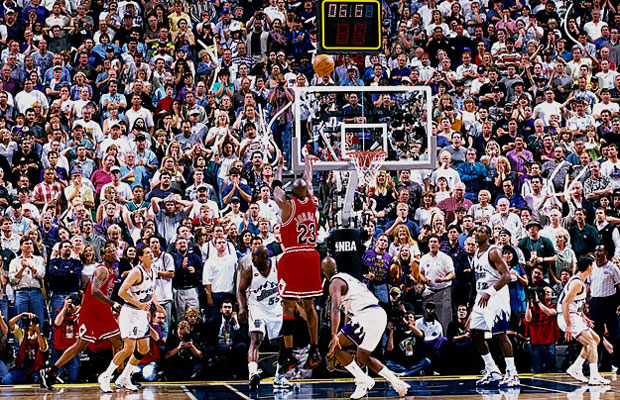 No matter the sport every fan has their own beloved moments that they will always cherish when they think about their favorite team. For me I feel I grew up in the right era as a Chicago Bulls fan. In the 1990's I was living in a suburb outside of Chicago. As a kid I loved pretending I was like Mike when I was playing hoops with my friends.
Besides having Air Jordan on the team, I also got to watch Scottie Pippen, John Paxon, Horace Grant, B.J. Armstrong, Bill Cartwright, Stacy King, and many more. Once Jordan knew that he needed others to help him get a title, the Bulls were hard to beat. Chicago was able to three-peat not once, but twice. They won Championships from 1991-1993 and also in 1996-1998.
Recently while watching the Bulls take on the Miami Heat I was reminiscing about my favorite moments of the Chicago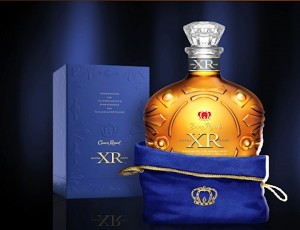 Bulls. To relish that moment even more I was enjoying Crown Royal Extra Rare Whisky. It is the second edition in the series. It is an exquisite blend crafted to include a small reserve of the final batch of whiskies that were saved from the renowned LaSalle Distillery (located on the island of Montreal), opened in 1924 by the Bronfman family. The distillery was closed in 1993, but LaSalle remained a bottling facility until 2003 and to this day still operates as a warehouse for many fine Crown Royal whiskies.
Just like the Bulls in the 1990's, Crown Royal XR has become legendary.  The aroma of this Crown Royal XR has hints of pear with complimentary floral bouquet notes.  The honeyed pear maintains upon first taste and is joined by tones of dried apricot and raisins mid palate.  The finish is exquisite with an elegant touch of cocoa and brown sugar.
So with that here are my five iconic #ReignOn moments from the Bulls during the 1990's.
5. Scottie Pippen Posterizes Patrick Ewing.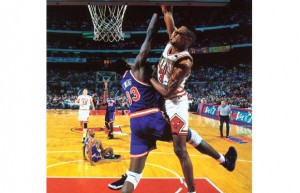 When Jordan left the Bulls to pursue a career in baseball, Scottie Pippen took over as the main man in the Windy City. During Game 6, 1994 Eastern Conference Semifinals Pippen met up with New York Knicks All-Star Patrick Ewing. In that moment Pippen won that battle over Ewing by slamming home right over the big fella.
Pippen recalls that moment by saying, "It was one of those games where we were playing against the Knicks and we were frustrated and tired of them holding and pulling and doing things of that nature. I think that after that dunk, I sort of overreacted, almost trying to push [Ewing] into the stands,"
He might have overreacted after the dunk, but he sure threw it down at that moment.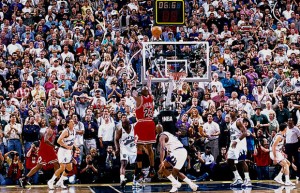 4. Completing the Three-peat In Dramatic Fashion.
MJ knows how to close out a game. Even more he knows how to finish out an NBA Finals series. In Game 6 of 1998 Finals the Bulls were trailing the Utah Jazz by one point. Could the Jazz hold on and force a Game 7? The answer was no.
MJ stole the ball from Karl Malone which set up one of those memorable MJ moments. Everyone in the building knew that Jordan would take the final shot. MJ brushes by Byron Russell and pulls up for what is known as "The Shot." The ball goes in and the Bulls are once again NBA Champions.
3. He can Fly!
In their first appearance in the NBA Finals the Bulls were looking to knock off the Los Angeles L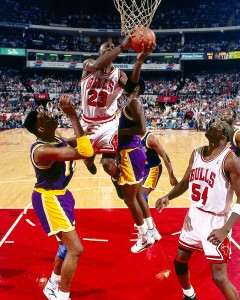 akers from the top of the NBA mountain. In Game 2 of the 1991 Finals MJ rocked one of the craziest moves. As if to almost make things harder than needed Jordan drove the lane and looked to make an easy dunk.
Then what seemed to be like an eternity MJ was hanging out in the air and decided to change his scoring attack from a dunk to a very difficult left handed lay-up.  As he was in the air deciding what to do he passed by teammates and opponents like it was nothing. He moved the ball from his right hand to his left hand, the ball went off of the backboard and went in.  It was almost as if Jordan wanted to send a message to Magic Johnson by saying we are now taking over the NBA.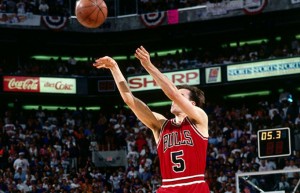 2. John Paxon is Clutch.
The Bulls were always lead by Jordan and Pippen. Some fans do forget that the Bulls has a strong supporting cast. One of those guys was guard John Paxon. In Game 6 of the 1993 NBA Finals the Bulls were down by two points against the Phoenix Suns. As the Bulls brought the ball up the court the Suns looked to double team Michael and eliminate Scottie as scoring threats.
When you double team someone that will always leave a guy wide open. With excellent passing by the team, Horace Grant found an open John Paxon behind the three point line. With ice in his veins Paxon took the role of hero and scored the game winning basket. That Bulls completed their first three-peat by defeating the Suns.
1. MJ is Sick…no I mean Flu-like Sick!
One thing a champion must have is heart. No matter what lies in their path they look to find a way to win. Right before Game 5 in the 1997 NBA Finals reports were coming out that Michael Jordan had flu-like symptoms. Doctors told him that he shouldn't play. He didn't listen.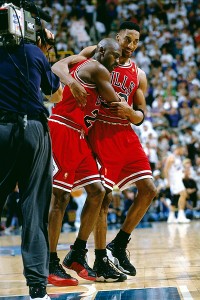 All he did was score 38 points to help the Bulls win that game, in which three of those points was the go ahead three pointer to secure a victory. Now known in NBA lore as "The Flu Game," that moment will always stick out to me as one of my favorite games in all of Bulls history.
So what are your favorite #ReignOn moments from your favorite NBA team? How does it stack up against mine? I would love to hear your thoughts!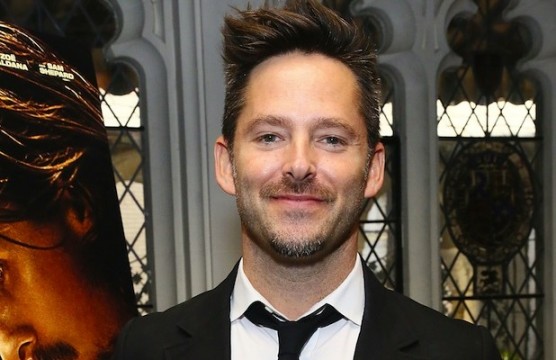 If you are into films that are gritty and show real life drama than you must have already seen "Out of the Furnace." If not I suggest you pick it up on Blu-ray or DVD. Scott Cooper directed and co-wrote the screenplay. The film is a tale about a family that just can't keep its head above water. "Out of the Furnace" has an all-star cast that includes Christian Bale, Casey Affleck, Woody Harrelson, Zoe Saldana, William Dafoe, and Forest Whitaker.
Bale plays the role of Russell Baze, who works all day at the steel mill and then goes home to care for his terminally ill father. To add more stress in his life, his brother Rodney comes back from Iraq from his service in the military. Rodney not wanting to follow his family's lead by working in the mill starts to enter an underground bareknuckle boxing league. That league is run by a drug dealer played by Woody Harrelson. Russell tries to help out his brother before anything bad can happen. I will stop there so I don't ruin the film for you, but take my word for it you will be pulled right in as soon as the film begins.
I was lucky enough to talk with Scott Cooper about the film and how his experience as an actor helps him now as a director. Also enter for your chance to win a copy of "Out of the Furnace" on Blu-ray below.
Art Eddy: "Out of the Furnace" has gritty feel to it. You grew up in an area similar to where the film took place. Did you have any knowledge of things like underground fighting that took place where you grew up?
Scott Cooper: I grew up on the coal fields of Virginia. My grandfather was a coal miner. I always knew that kind of blue collar work ethic. I grew up among people like that. I wanted to write and set the story in steel country. There is no better place to do that then in Western Pennsylvania. In particular this town called Braddock, Pennsylvania that I have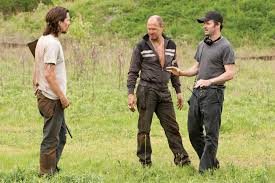 grown very fond of.
Just like my protagonist played by Christian Bale, this town also has been beset by this relentless fate. They have had a very, very difficult time. The bareknuckle fighting society can easily just as happen in the lower side of Manhattan, or the Midwest, or Deep South. We all have been some type of gladiators of one nature or another. That is a kind of metaphor for a man who in Casey Affleck's character who has been trained by the United States government to fight in both Iraq and Afghanistan. So nothing is too literal in its own.
AE: While watching the film it seemed that every character had that moment where they could just lose it. Was that your vision and if so what did you tell the actors to do to create that sense of being volatile?
SC: When you are dealing with actors of this caliber, who truly are the best screen actors that we have here in America, they come in with fully formed opinions and a point of view. They read a script like "Out of the Furnace" and they understand those moments that can best be dramatized.
So you don't really have to direct them to go to those moments. You want to take them up to that edge before they ultimately explode. That is where it is most exciting. I wanted the film to really be an intense experience from the opening moments with Woody Harrelson in a very public setting in the drive-in that is a relic in its own right all the way through the final frames of the film. I didn't want it to be going with narrative conventions or otherwise Casey's character would have been dead on page nine.
AE: Not only do the actors give the viewer a sense of hopelessness, but the way the scenes were shot also has that vibe. Was that something you made sure of while filming the movie?
SC: It was very conscious to me. I have only made two films, but I guess that both of these films are similar. They have this sense of immersive realism and a kind of observational photography. There are many fine directors who are very technically astute and proficient. Yet you realize that you are watching a movie.
I wanted to make it feel like you are watching real life. There is a difference in the way you photograph and stage scenes. The way the actors move and the way they interact. It is just a different style. It is not for everybody. People want a sense of escapism and go see a movie where they can laugh, have fun, and see actors in crazy costumes. I prefer a much truthful and emotionally true experience. Some audiences don't want to embrace those harsh realities of life. I understand that. If they don't there are certainly other movies that they can go and see.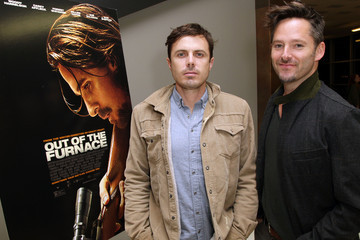 AE: What is the main message you hope the audience takes away from this film?
SC: I would say resilience. You have a man in Christian Bale's character who is beset on all sides by this relentless fate. Yet he is able to overcome that. He is based on someone who is very close in my life, who has suffered similarly. He experienced great tragedy and loss, but he was also able to overcome it. He is one of the most positive people I know.
So regardless of how bad it gets he continues to be resilient and positive and is able to get through those tough moments in life.
AE: How did you form relationships with Christian Bale, Woody Harrelson, Zoe Saldana, William Dafoe, Casey Affleck, and Forest Whitaker on set while filming to create a bond with those actors?
SC: It helps that I am also an actor. I understand their language. I understand their preparation. I understand that every actor in that film and mostly every actor that I have worked with is that we are all different human beings with different personalities. They all had different ways of accessing a character. You have to treat each actor separately and differently.
I have such respect and reverence for actors that feel that the performance is the most important thing in a film. As long as they are authentic and emotionally truthful which comes from casting actors who are not afraid to take their own risks. Actors that will push the artistic boundaries. Christian, Casey, Zoe, Woody, and the rest of the cast have done that. They give very human and raw performances as opposed to performances where you often see them acting in a very technical way and what they are doing is artificial.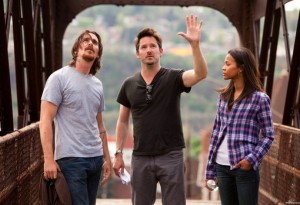 AE: Going along with what you just said about the level of acting I have to say the scene where you have Christian getting out of jail was fantastic. You shot it in a way that people could see his wide range of emotions that he felt on becoming a free man. I just want to say for me that was a tremendous scene.
SC: It is all the things we take for granted. Once you are incarcerated those things go right out the window. You really have to treat each day as if it would be your last and live in the moment. That is the truth. We all have the same fate.
Enter below for you chance to win "Out of the Furnace" on Blu-ray and follow MANjr on Twitter.