Art Eddy III
This user hasn't shared any biographical information
Jabber/GTalk: Art Eddy III
Posts by Art Eddy III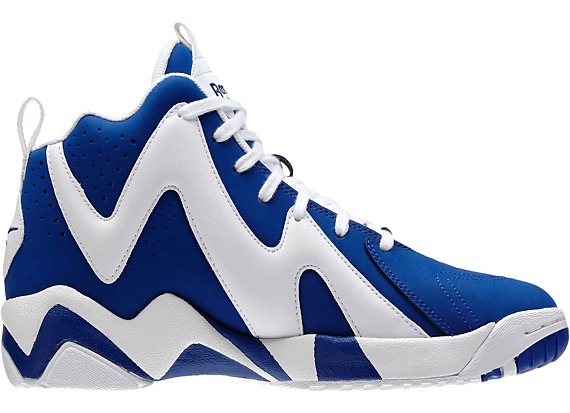 There are many kicks out there, but the Reebok Kamikaze II will always stand out from the crowd. Reebok teamed up with Shawn Kemp to create his signature sneaker. If you are old enough to remember Kemp's playing days in the NBA you know how he took it strong to the hoop. Many opponents got "posterized" when Kemp would slam home a dish from his teammate Gary Payton.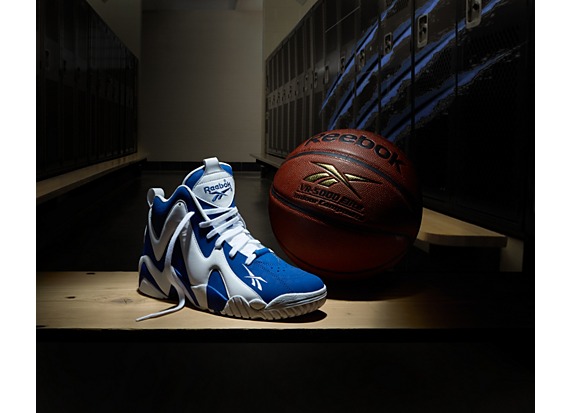 Reebok first came out with the Kamikaze II in the mid-1990s. Since last year Reebok has bringing back these killer kicks to sneakerheads looking to pick up a pair. This coloryway pays respect to Kemp's initial declaration of committing to the University of Kentucky. The sneaker has the Wildcat's colors blue and white. Reebok named this edition the "Letter of Intent."
The one time McDonald's All-American decided to take his talents to Lexington and wanted to make a name for himself in one of the all-time best college's for hoops. Unfortunately there were issues with his school records that redirected Kemp to Trinity Valley Community College.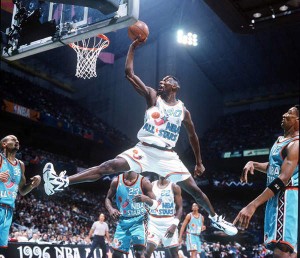 Kemp felt that he was ready for the pro level just after one semester and entered his name into the NBA draft. After that we all know what happened when he got into the league. Kemp was rocking the Kamikaze II during the 1995-96 season. Some of his fans will say that was his best year ever in the NBA.  He averaged a double-double that season. With all that success Shawn played in the NBA All-Star Game and along with Gary Payton led the Seattle Supersonics to their first NBA Finals appearance.
Kemp was a big fan of the Kamikaze II's and it showed with his production on the court. His sneaker had the Hexalite cushioning that gave the sneaker a lightweight feeling to it. Plus it provided him with impact resistance to help make for a successful landing every time he came back down from playing above the rim.
Just like back in the 90's these sneakers feature the Kamikaze zig-zag, but in the Kentucky themed colors of royal and white. Upon closer inspection of the sneaker you can see the inlaid brick pattern on the blue suede. The "Letter of Intent" Kamikaze II's are available at Reebok.com as well as places like Finishline and Eastbay.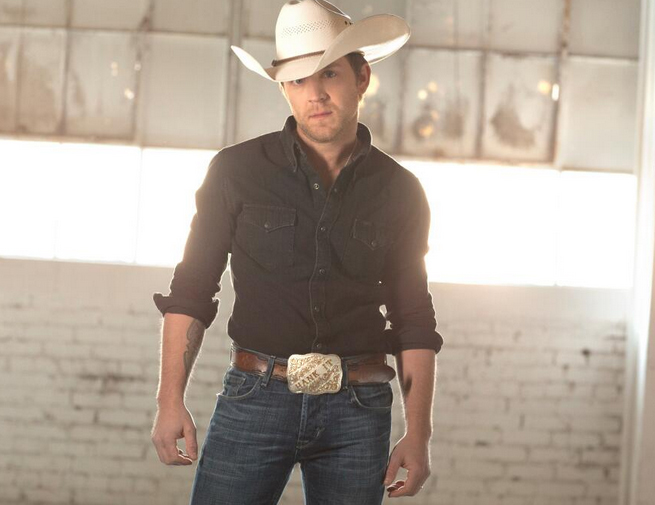 Country music singer Justin Moore recently released his highly-anticipated third studio album "Off the Beaten Path." His other albums are "Justin Moore" that was released in 2009 and "Outlaws Like Me" that came out in 2011.
In addition to his new album, Moore has also teamed up with Crown Royal to honor heroes across the country through the brand's Heroes Project. He recorded a song, titled "Heroes," specifically for the project, which is available to fans 21 years or older for free download only at CrownHeroesSong.com. For every download redeemed through Veteran's Day, Crown Royal will donate $1 to the Armed Forces Foundation.
Justin also loves college football. He is a huge fan of the Arkansas Razorbacks.
Justin was able to talk to me about his latest album, working with Crown Royal, and football.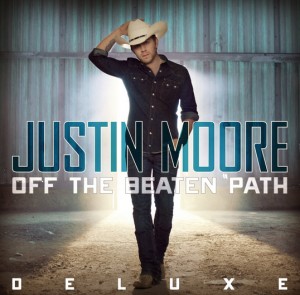 Art Eddy: First off I have to say congrats on the new album, "Off the Beaten Path." This is your third studio album. How do you feel you have evolved through the three albums?
Justin Moore: I think as an artist you understand what you want to do and say and be, and, in the same breadth, you understand what your fans expect from you. So I feel like I've done a better job of writing with all of that in mind. I stepped out on this album and took a couple of chances that on another album I probably wouldn't have. It's probably my most diverse album. It allowed me to stay true to who I am and grow the music to a level where we can grow our fan base to the level we hope to see it at.
AE: How long did it take for you to complete this latest album?
JM: It seemed like an eternity! We started working on it about 10 months after we put the last album out. It's a long process when you consider writing songs, finding songs and getting in there and recording them. We'll give this one a 6 to 10 month break and then go back to work.
AE: When you are writing a songs for the album how do you pick which ones will be the singles to be put on the radio?
JM: I lean on the folks around me a lot. My wife's been very influential in helping me pick songs, the record label, management, anyone's opinion is a good opinion because everybody loves music and everyone has their own opinion. So I just listen to the people around me.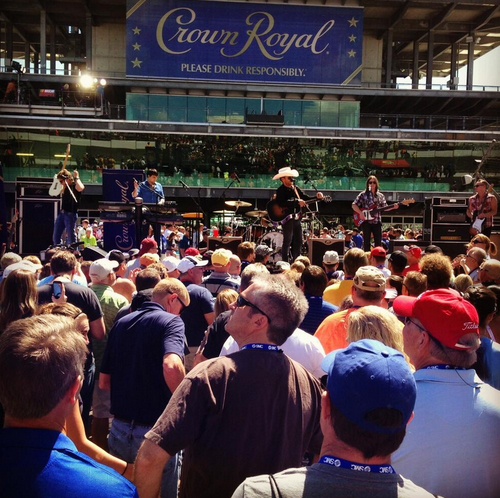 AE: I was fortunate to see you perform during the Crown Royal Presents the Samuel Deeds 400 at the Brickyard race weekend. You put on an outstanding show. Where are some of your favorite places to play?
JM: First of all, thank you very much. That was a lot of fun. Indy is always a lot of fun. If I had to choose one, it'd have to be Arkansas, it is where I'm from. Anytime I get to play at home or near my home it's always pretty special.
AE: Speaking of Crown Royal you teamed up with them for your song "Heroes." Can you tell me a bit about your collaboration with them?
JM: I was fortunate a couple years ago to get involved with Crown Royal and the "Your Heroes Name Here" program which honors a very deserving individual around the Brickyard 400. Coming into this year and knowing we're going to be involved again I wanted to do something more musically than what we did in the past and try and raise more awareness and make this program an even bigger deal than Crown Royal has made it alone.
We recorded "Heroes" and Crown Royal had a great idea to throw it up on CrownHeroesSong.com and every time somebody downloads it for free, Crown Royal will donate $1 to our Armed Forces Foundation. This is the kind of stuff that's easy to make happen once we have the idea. It's really cool and humbling for us to use our platform, both mine and Crown Royal's, to help people who are very deserving.
AE: I know you are a big Arkansas Razorback fan.  The team is 3-0 right now. You must be happy with the start of their season. Are you nervous about the injury to the Razorbacks QB, Brandon Allen at all?
JM: I am very nervous about the injury. Prior to the season I wouldn't have really thought much about the quarterback position because I hadn't seen him play since last year, but Brandon Allen's played really good this year and already early on has evolved as a leader. I know we're a little shaky in the backup position, but hopefully we will get him back sooner rather than later. As long as we keep handing the ball off to number 3 and number 32 I think we've got a good shot to win any ball game if they keep playing like they have been. I do hope Brandon gets back to healthy soon.
AE: Who is your all-time favorite Razorback?
JM: Wow! Oh man, I think I'd have to say my all-time favorite Razorback, as far as football goes, would have to be Taylor Wilson, our quarterback last year. What he endured and the way he led our team in the wake of the catastrophe that was Bobby Petrino, I thought he handled himself as a 21 year-old kid with a lot of class and I really commend him for that. Obviously he is a great football player, but that aside, I really respected the way he handled himself and the class that he displayed.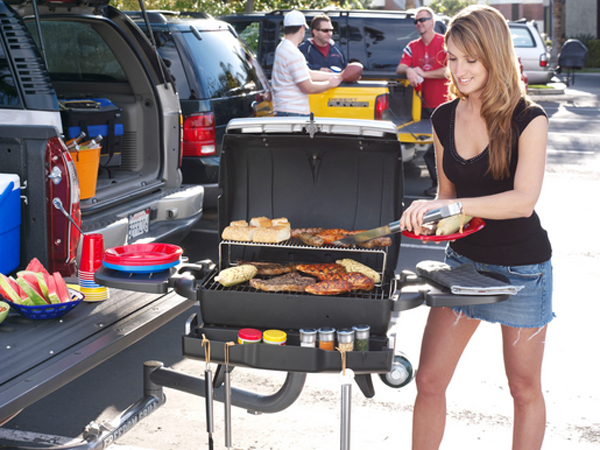 One of the most anticipated seasons of the year is finally here – Football Season! Since the final play of the Super Bowl last February, football fans have been waiting for the boys of fall to take the field. From tailgating, to fantasy league, to that amazing play that moves the chains, there's nothing not to love about the start of football season.
While watching the games on Saturday or Sunday here are a Kilbeggan cocktail recipes to help you enjoy it. For those of you who want to fight that Autumn chill while tailgating, Kilbeggan Irish Whiskey has a cocktail fit for the gridiron: the Kilbeggan Tailgater's Toddy. Whether you're grilling outside the stadium or kicking your feet up at home, the Tailgater's Toddy will warm you up on game day.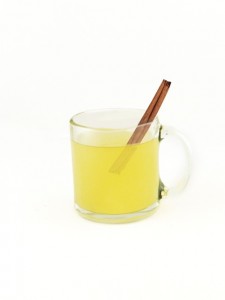 KILBEGGAN TAILGATER'S TODDY
INGREDIENTS:
2 parts Kilbeggan Irish Whiskey
1 part DeKuyper Buttershots
Hot water
METHOD:
Build all ingredients into a pre-heated coffee mug.
KILBEGGAN AUTUMN ELIXIR
Recipe by Anna Walsh, of the Long Island Cocktail Bar in Cork, Ireland.
INGREDIENTS: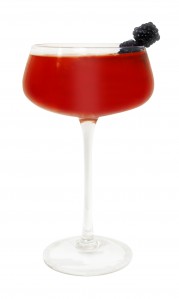 1 1/2 Parts Kilbeggan Irish whiskey
1/2 Part Yellow Chartreuse
1/2 Part Lemon Juice
3/4 Part Honey Syrup (2 parts honey, 1 part water)
3 Blackberries
METHOD:
Muddle blackberries with honey syrup in a shaker base. Add the rest of the ingredients and ice, shake and double strain into a chilled coupe glass. Garnish with lemon zest and blackberries.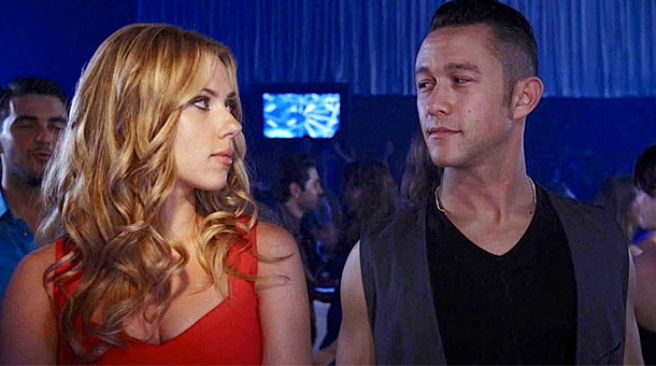 Jon Martello (Joseph Gordon-Levitt) is a strong, handsome, good old fashioned guy. His buddies call him Don Jon due to his ability to "pull" a different woman every weekend, but even the finest fling doesn't compare to the bliss he finds alone in front of the computer watching pornography. Barbara Sugarman (Scarlett Johansson) is a bright, beautiful, good old fashioned girl. Raised on romantic Hollywood movies, she's determined to find her Prince Charming and ride off into the sunset. Wrestling with good old fashioned expectations of the opposite sex, Jon and Barbara struggle against a media culture full of false fantasies to try and find true intimacy in this unexpected comedy written and directed by Joseph Gordon-Levitt.
Enter below to win this prize-pack that include the following items:
$30 Fandango gift-card
Don Jon mints
Don Jon air freshener
Don Jon branded tank top
Don Jon branded tissues
Don Jon branded gym bag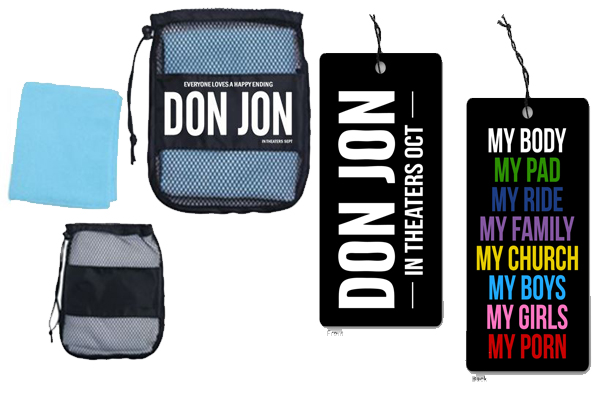 To enter, just follow us on Twitter (@MANjr) and drop us an email below. Good luck!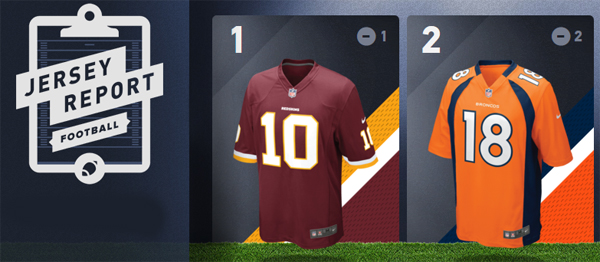 His team may not have the best record, but Robert Griffin, III has the best-selling jersey. Last week RG3's jersey outsold 29 other teams as a whole (Not the Giants or Ravens' jerseys). How do I know all of this? Well I checked the "Jersey Report" from DICK'S Sporting Goods.
DICK'S upgraded the "Jersey Report," to now include detailed graphs showcasing sales by player, team, position and division, as well as fan stories, expert analysis of how jerseys are rising and falling. As a football fan it was interesting to read the following stats on the sale of NFL jerseys.
Here are some quick hits on the sale of NFL jerseys
Monday Night Football:
•Last night's game had the current #9 overall team in jersey sales (Steelers) vs. the #13 team (Bengals)
•Troy Polamalu's jersey was the only defensive player to crack the top ten overall (last week) but has since fallen to #21.
•Heath Miller's jersey is the second most popular for the Steelers
•AJ Green was second in receiving yards after week 1 and is currently #14 in overall jersey sales (#1 on the Bengals)
In the past week of sales……
•RG3's jersey outsold 29 other teams as a whole (Not the Giants or Ravens' jerseys)
•LeSean McCoy's jersey joins QBs in top five
•1. RG3 2. Andrew Luck 3. Peyton Manning 4. LeSean McCoy 5. Eli Manning.
•Rising star – McCoy' jersey has jumped 24 spots since last week
•Over one-quarter of all jerseys sold are for the NFC East. The bottom two teams in the division are in the top three in sales, though, with WAS # 1 and NYG #3 overall.
•It's a QB league, more than 40% of jerseys sold are quarterback jerseys
Each week you can check out the Jersey Report to see which is the hottest selling jersey of that week and which one is losing popularity. It is like the stock market for jerseys.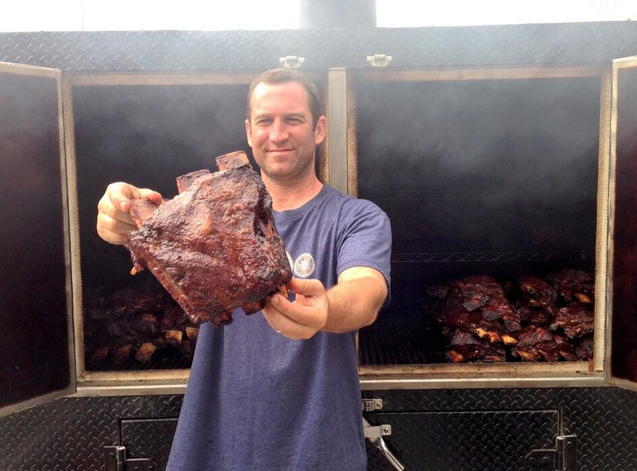 Adam Perry Lang is a classically French-trained chef that took his talents to the world of barbecue. He was the founder of the nationally acclaimed restaurant Daisy May's BBQ. Lang is really serious about his barbecue. In his first year on the national barbecue circuit, he won Grand Champion honors at the World Pork Expo as well as first place for his Pork Shoulder "The World Series of BBQ" in Kansas City.
Lang traveled across the country this summer to collect the coolest handmade products for the ultimate tailgate, including George Dickel Tennessee Whisky. Adam prepared his famous barbecue for a cooking segment on "Jimmy Kimmel Live!"
He recently released the second edition of his first, New York Times best-selling book "Serious Barbecue." It's considered by many to be a "barbecue bible" and is currently available in bookstores or at his website.
Adam was kind enough to take the time to chat with me about grilling, his book, and his work with George Dickel Tennessee Whisky.
Art Eddy: First off I would like to discuss the reprinting of your book "Serious Barbecue." What inspired you to reprint the book?
Adam Perry Lang: Well it was my first book, but I had the privilege to self-publish it. I got the rights back. There was such a demand for it. It was tough to get. It was very expensive on Amazon. I decided to take control of it and bought the rights back from the original publisher.
It is a re-issue of it. It is doing great. It is exactly as the title states. It is serious barbecue. What I found out about barbecue is that very few people want to know entry level barbecue. They want bragging rights barbecue out of the gate and I teach them that.
AE: Grilling can be somewhat intimidating. What are some tips you can give to people that tend to make hockey pucks out of meat on the grill?
APL: Well that is just the thing. It might be serious, but it is no difficult to do. You have to get very serious about it. When you are dealing with fire it is a bit more unruly than just turning a knob on a stove or a range. Whether you are doing it or not you have to get serious, because you turn your back on it and the fire almost has its own personality. It knows then you are walking away. It is going to get you.
AE: What do you prefer charcoal or gas?
APL: Definitely charcoal or wood. I am a live fire guy. Although I do like gas for certain things. I love it for its convenience. I recommend it all the time. I tell people to buy the grill that you are going to cook on the most. To me it is not just about cooking. It is about getting out there with your family, hanging out with your friends, and even just being out there by yourself. It is just being outdoors and getting to experience it for yourself.
While I prefer charcoal, wood, and natural forms of cooking because I love fire, I don't down someone who is cooking with gas or an electric.
AE: For those who might not be the best chef, what type of meal is easy to cook and is somewhat foolproof?
APL: It is not the actual dish that makes it foolproof. It is the techniques. I think one of the best techniques to have is having a safe area on the grill. I typically take a flat cast iron griddle and put it on the pan. If the flames get out of control I can take the food and put it on the flat cast iron griddle. It is still getting cooked, but it gets a break from the direct fire and the flames.
Whether you are going hot dogs, hamburgers, pork, steak it is really less about the recipe and more letting yourself cook anything with some simple little tips. Those tips is what I go over in "Serious Barbecue" and in all of my books. That is how I like to teach people.
AE: You recently had teamed up with George Dickel Tennessee Whisky to create some excellent dishes. What was that experience like?
APL: Even before I met the awesome people at George Dickel I was always a whisky guy. I am not a big wine drinker. I am a beer and whisky drinker. For me whisky is the perfect pairing for grilling and just outdoor life. It is just a sipping drink. For me it is a break in the action for a lot of grilled meats.
Look at the Japanese. Every Yakitori type bar you go to has an awesome selection of whisky. They know what they are doing. For me pairing up with them was a natural fit. I was looking for someone like me, who was really like me, to jump on board with. Their whole motto is exactly what I am about, which is "hand made the hard way."
I am really into craft. I am into doing things with my hands. Getting into it and not buying the simple way out. Here is a whisky company that as they are making the whisky they are taking the notes down. They are doing all by hand. They are tasting it. It is not heavily automated. It is all just wicked. For me that is how I like to cook. Plus I love their whisky. So it was an easy pairing.
AE: What is your favorite meal to make?
APL: I am a steak guy. I love grilling steaks. For me that is the ultimate. I cut them thick. I cook them hot, slow. I do many different things. I am known as what they call an active griller. I like to move stuff around the grill a lot. I just love steak. Charred, beautiful, sometimes dry aged, sometimes not and just straight off the grill. That's when my kids are all over me. They want the first bite.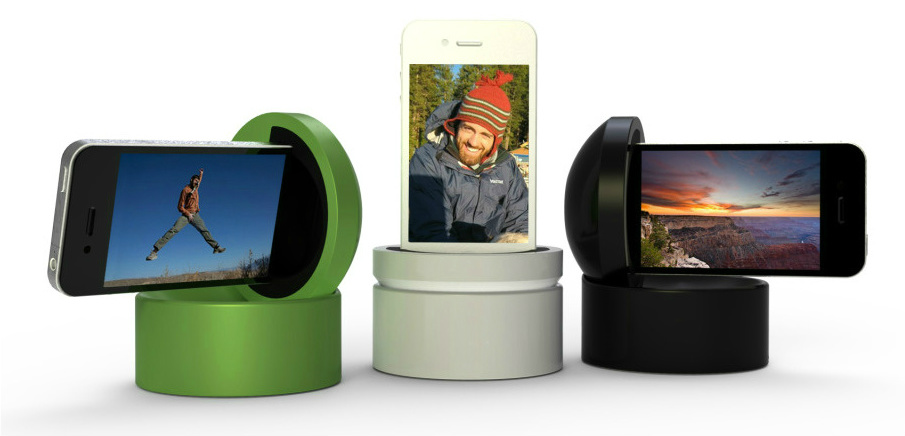 The Motrr Company has created the Galileo. It is a revolutionary, iOS-controlled robotic iPhone platform with infinite spherical rotation capability. Just swipe your finger on the screen of your iPad or other iOS device and Galileo reacts, orienting your iPhone or iPod Touch accordingly.  With applications in areas of photography, cinematography, social networking, and video conferencing, Galileo gives iOS devices endless possibilities of remote-controlled motion. Capable of infinite 360° pan-and-tilt at speeds up to 200° per second in any orientation, Galileo is an invaluable tool to everyone from an amateur photographer to the professional cinematographer, and vastly improves the experience of video chat for anyone needing to stay connected.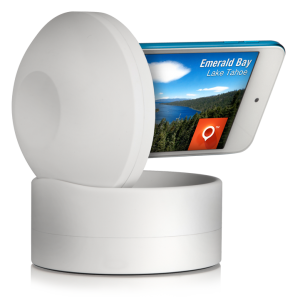 You can use Galileo to bring distant experiences closer than ever before, capture an exquisite sunset panorama, and to film silky smooth gimbal shots with unparalleled power and ease.  Some instances where this device will come in handy is for video calls and conferencing so you can stay connected as you follow the action. If you are studying away from the classroom. You will be able to follow professors around the classroom.
For those who like use photography the time-lapse feature is great. You have the ability to create dynamic time-lapse videos that encompass movement along with passage of time. Just like photos, movies can be made with ease as well. Shoot interesting transition shots, panning down, panning across and up, etc.  Mount the Galileo on rails and create a mini-rig for your iPhone camera!
One of the Galileo features is Infinite 360° panning and tilting rotation. You can go 200° per second pan-and-tilt speeds. You can remotely control it from your iPad, iPhone, or web browser.  Swipe your finger across the screen or move your mouse to control the movement of the Galileo and your device.
It is also outfitted with a standard tripod screw to let you mount the Galileo on any tripod. It acts as a charging station for your iPhone or iPod. It charges your device while plugged in and there is a rechargeable Lithium polymer battery that lets you use your Galileo anywhere. For more info check out Motrr's website.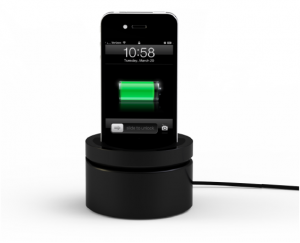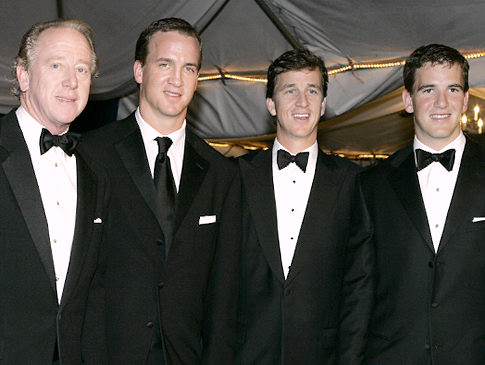 Archie Manning is widely known for his time playing quarterback at Ole Miss in college and for the New Orleans Saints in the NFL. Archie and his wife Olivia have three terrific sons, Cooper, Peyton, and Eli. All three boys did follow their dad's footsteps by playing football. Peyton and Eli are quarterbacks in the NFL who both have Super Bowl rings.
Like all of us Archie has experienced highs and lows in his life. In an upcoming film called "The Book of Manning" on ESPN airing September 24th people will get to see just that. The film takes more of the personal look into the Manning family.
Talking with Archie solidified my notion about how much of a caring and down to earth person he is. Archie told me that he is very blessed to be married to Olivia for 42 years and that they are proud parents and grandparents.
Since we already know about Archie and his time in the NFL I wanted to talk with him about fatherhood. We did chat a little bit about football, but as you will read below there is more to Archie than just football.
Art Eddy: First off let's talk about the outstanding performance from your son Peyton had on opening night of Week 1. From his neck surgery to now it just goes to show what an incredible player Peyton is both mentally and physically.
Archie Manning: Well certainly we are proud of Peyton. It was a special night and they got a win too. Two or three years ago we didn't know what Peyton's future was in football. He had been so fortunate throughout his career to be healthy and never miss any time.
To have four surgeries and for everything to go well and be able to come back and physically play again. He changed teams, but to get the season started like that was really good. We were really proud of him.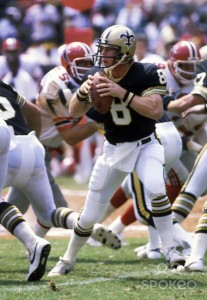 AE: What will you always take away from your career in the NFL?
AM: I didn't really see the brightest side of it. I was one of these kids that wanted to grow up and play ball. So the fact that I got to do it. I got to do it for almost 15 years. I did it in college which was a great experience for me and professionally for 15 years.
I am not scarred by the lack of success we had or getting beaten around a bit or this and that. I wanted it as a youngster. Wanted to play college football. Wanted to play pro football. I got to do it and it was a great experience for me.
AE: What has been the biggest change about the game from when you played to now?
AM: The game has changed a great deal. You hear most people say that players today are bigger, stronger, and faster and they are. The training methods have changed. It is more of a year round thing and it really wasn't when I first came into the league. The whole emphasis on nutrition. The weightlifting programs. The speed enhancements. Players are just better overall.
It is also a more complex game. There are various personnel groups going in and out of the game. It wasn't like that when I started playing. There wasn't that many substitutions, kind of the same eleven out there all the time. That is the big change. They really got smart people coaching, well they always have. These coaches today with all these personnel groups, defensive coaches, offensive coaches countering back. They are very smart guys and it is a complex game.
AE: What was your football advice to Cooper, Peyton, and EIi when they started playing football?
AM: Well it really started in all sports. They liked sports. I don't feel like I pushed them in sports. I will say that I was glad that they had an interest. I think athletic sports are good for young people if they like it. One thing is that it consumes a lot of their time. I think that is a good thing now in our society.
I think there is a lot of value there. There are things to learn especially in team sports. How to be part of a team. You learn how to deal with adversity. You know how to deal with good things too like winning. The teamwork part of it. Being coached. Taking direction. Having a proper attitude. Sacrificing things. A lot to learn.
I really didn't want mine playing tackle football until about the seventh grade in an organized way at school. So that is what they did. There is nothing wrong with playing football. I was a little old fashioned. I always encouraged them to play in the yard. That's what we did growing up in small towns in Mississippi. Kids don't do much of that anymore. They went from sport to sport. Played a lot baseball early on. Played basketball. A little bit of soccer. A lot of just ball in the backyard. I think it was about seventh grade when they started organized football.
It was no big deal. We just had a rule with anything they played. If you go out for something you are going to stay out. If you think there is any doubt that you are not going to like this project, than don't do it because you are not going to quit. Football was always a good experience for them. They had good coaching. One of my rules is you got to have fun. Football is supposed to be fun and I think they did.
AE: I am very curious to know what happens when all three brothers get together. Not to put you on the spot, but who is the funniest out of the three? Or maybe I should say who tries to be the funniest of the three?
AM: Cooper has always been the guy that keeps everybody laughing in our family. He has been funny since he was a little boy. Has a good sense of humor.  Maybe a little bit crazy at times. He does a lot of funny things. I think Peyton and Eli have always been a good audience for him.
I think the main thing is that the three of them get along real well. We don't get together as much as we like to with everyone spread out. I know when those three get together they do laugh a lot. They have fun. As a parent that makes me feel really good.
AE: The film "The Book of Manning" will premiere on September 24th on ESPN. The film takes the viewer even more inside your family. From what I have seen it shows the both some of the highs and lows in your life.  How did this project come about?
AM: They just came to me and wanted to do it. It is kind of a popular thing on TV now. You see the "30 for 30" series on ESPN. I think the NFL Network has "A Football Life." This is something that started three or four years ago. ESPN and Southeastern Conference have a thing called "SEC Storied." They came to me.
I know they did one on Herschel Walker, Bo Jackson, and a good friend of mine up at Tennessee, called Condredge Holloway. They told me that they wanted to do it. It took us a while to get going. I had a lot on my plate. It kind of started and I told them that they had to delay it for a while. Peyton was going through those neck surgeries. We came back and allowed them to do it and just let them go.
It is getting ready to come out. Olivia and I have viewed it and we liked it. I think it is something our grandchildren will like and hopefully some other people will enjoy it. It does go back to my childhood, my college football days. I lost my dad when I was playing college football and dealing with that. Raising kids. It is not about pro football or anything. As far as their concerned it is a little more about their high school days and making some decisions. Plus a couple of tough things Cooper had to go through as an athlete.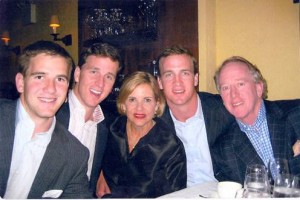 AE: Your family is well known. Many people look to Cooper, Peyton, and Eli as role models. As a parent that has to send a message to you and your wife that you did a good job raising your sons. What are you most proud of your three sons?
AM: First of all if there is anyone that needs credit for them turning out pretty well it would be Olivia. We have been fortunate enough to be married for 42 years. She is not only a great wife, but a wonderful mother. Olivia and I have just been really so blessed to have the three boys, Cooper as much as Peyton and Eli have given us such great joy and happiness through the years. All three have been married to three great girls. All have families. All have children. Grandchildren are the greatest thing in the world.
Again we have been just so blessed. I think the thing I am most proud of is what I said before. The fact that they all get along so well. At my age I see siblings who don't always get along because of one problem or another. That is kind of sad to me. I know Olivia and I feel the same way. We pinch ourselves sometimes. We have two sons playing quarterback in the National Football League. At the end of the day I think what gives us the most joy is that all three of them are happy and that they all get along so good.
AE: What were some of the main life lessons you wanted to teach your sons?
AM: Priorities was always a word we threw around a little bit. As you get older and have a lot of things hit you in the face there. School work, social, and sports and so forth. My mother always used to do this. When you didn't know the meaning of a word she would say go look it up in the dictionary. If you look up priorities in the dictionary it says what is most important.
So I think we would always try to emphasize with the boys to take a look at what is most important. Your faith, your family, your school and if you are in sports or extracurricular and friends. I guess the other thing is that young people today in country and our society have a lot of challenges. This is what we do with our children. If we just try to remind them when they got a decision to make, just kind of take a deep breath and step back and try to do what is right. What do you think is right here? What is the right thing to do? If you can be a little patient and take time and make the right decision, things will be a lot better.
AE: Now as a grandfather what is to like to see your sons take on the role of being a father?
AM: I just think it is being around the grandkids. Laughing with them and seeing them grow and spoiling them. Gosh it is great to take them for a cheeseburger or have them spend the night or go to a ball game. Olivia and I have spent our lives going to ball games. Now they are active in those, well some of them are still a little young. The ones who are old enough are getting active in the same little leagues and basketball and so forth. People tell you how great grandchildren are, but it is better than they tell you it is.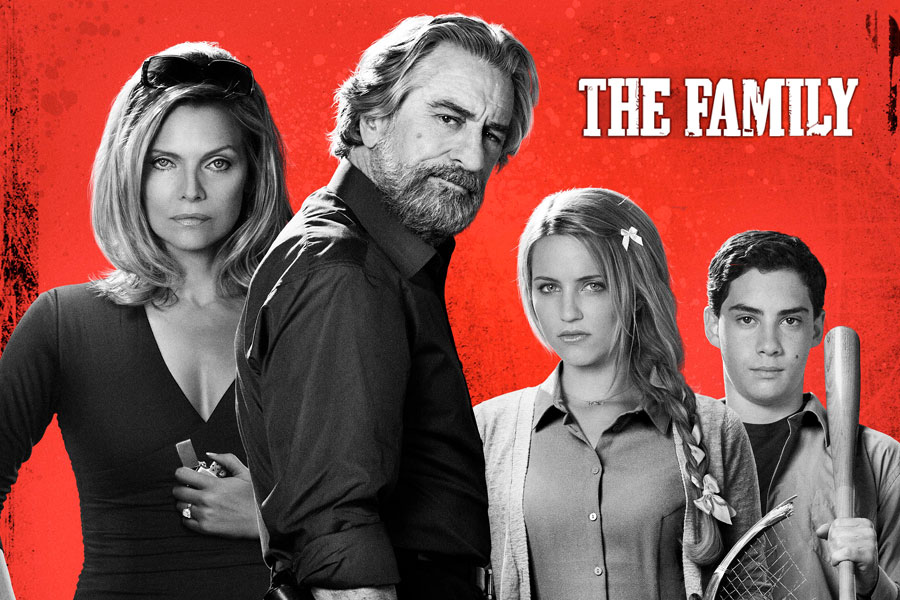 In the dark action comedy "The Family", a Mafia boss and his family are relocated to a sleepy town in France under the Witness Protection Program after snitching on the mob. Despite Agent Stansfield's (Tommy Lee Jones) best efforts to keep them in line, Fred Blake (Robert De Niro), his wife Maggie (Michelle Pfeiffer) and their children, Belle (Dianna Agron) and Warren (John D'Leo), can't help resorting to old habits by handling their problems the "family" way. Chaos ensues as their former Mafia cronies try to track them down and scores are settled in the unlikeliest of settings, in this subversively funny film by Luc Besson.
You can win a mobster themed prize pack (valued at over $100) in anticipation of THE FAMILY. The prize pack includes the following items:
Classic fedora
Mug Shots (infamous mobster shot glasses)
A gun-shaped ice cube tray
Thumb-shaped USB flash drive
Branded "brass knuckle" mug
A copy of the novel MALAVITA (which the film is based upon)
A poker set
Branded BBQ apron
Mini 'The Family' poster
To enter, just follow us on Twitter (@MANjr) and drop us an email below. Good luck!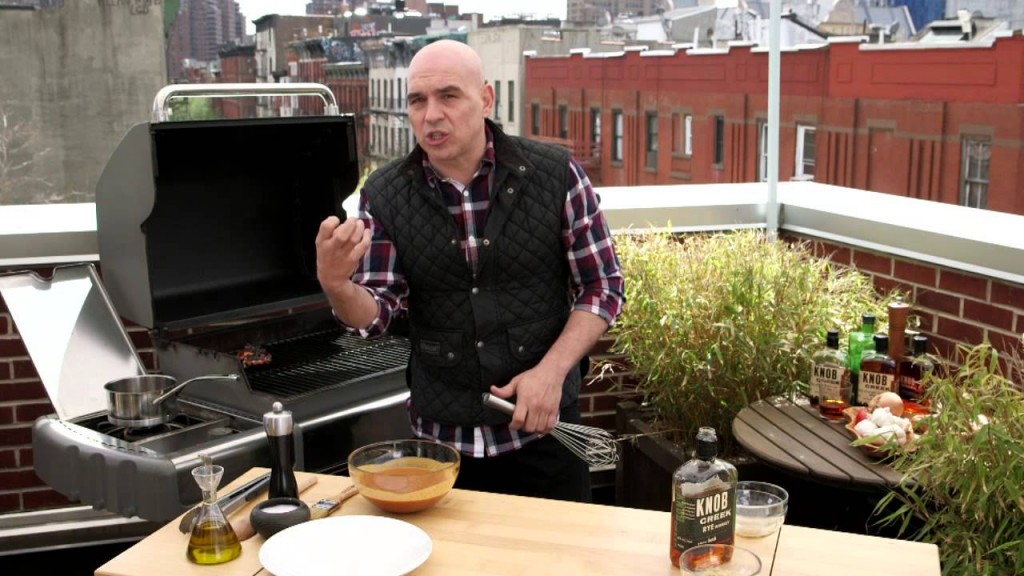 It is BACK! Football Season! Since the final play of the Super Bowl last February, football fans have been waiting for their favorite team to take the field. From tailgating, to fantasy league, to that amazing play that moves the chains, there's nothing not to love about the start of football season, and we have plenty of suggestions to help you enjoy it.
This season, whether on the sidelines or cheering from home, why not kick your game day ritual up a notch with Booker's Bourbon? Booker's is one of the only bourbons available that is bottled straight-from-the-barrel, uncut and unfiltered. This super-premium bourbon was hand crafted by Booker Noe, grandson of legendary whiskey distiller Jim Beam, and is one of the first-ever small batch bourbons. What better way to celebrate your favorite team's victory – or mourn their heartbreaking defeat – than with a one-of-a-kind, luxury spirit that is sure to kick your party to the next level?
For those of you who want to fight that Autumn chill while tailgating, Kilbeggan® Irish Whiskey has a cocktail fit for the gridiron: the Kilbeggan® Tailgater's Toddy. Whether you're grilling outside the stadium or kicking your feet up at home, the Tailgater's Toddy will warm you up on game day.
If your tailgate includes something warm on the grill, Celebrity Chef Michael Symon and Knob Creek® Bourbon have teamed up to create a special full-flavored recipe – the Bratwurst & Kielbasa in a Knob Creek Rye Jalapeno Beer Broth – that uses three longstanding tailgating treasures in one recipe: brats, bourbon and beer. Chef Symon also created the Knob Creek® Bourbon Big & Stout – a great mix of bourbon and beer that is great company for those brats!
BRATWURST & KIELBASA IN A KNOB CREEK® RYE JALAPENO BEER BROTH
RECIPE BY CELEBRITY CHEF MICHAEL SYMON
Recipe Serves 12
INGREDIENTS:
12 Bratwurst
2 Jalapenos Split
1 Red Onion Halved
2 Cloves of Garlic
1 Bay Leaf
2 Tablespoons of Your Favorite White Ale
8 oz. Knob Creek® Rye Whiskey
PREPARATION:
1. Bring jalapenos, red onion, garlic, bay leaves white ale and Knob Creek® Rye Whiskey to a boil in a large sauce pot
2. Remove broth from heat and add Bratwurst
3. Leave Bratwurst in liquid for from 15 minutes to one hour
4. Remove bratwurst and char on grill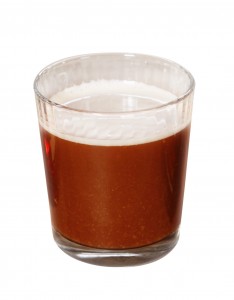 KNOB CREEK® BOURBON BIG AND STOUT
RECIPE BY CELEBRITY CHEF MICHAEL SYMON
INGREDIENTS:
1 part Knob Creek Bourbon
1.5 parts Sweet Stout
.75 parts of Demerara Sugar or Simple Syrup
1 Whole Egg
PREPARATION:
Pour all ingredients into a shaker and dry shake (without ice) to emulsify proteins. Add ice and shake vigorously. Strain into a large rocks glass.
KILBEGGAN® TAILGATER'S TODDY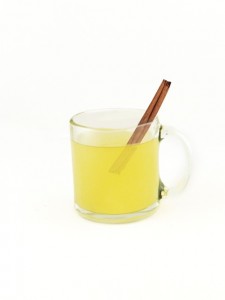 INGREDIENTS:
2 parts Kilbeggan® Irish Whiskey
1 part DeKuyper Buttershots
Hot water
PREPARATION: To Serve: Build all ingredients into a pre-heated coffee mug.