Art Eddy III
This user hasn't shared any biographical information
Jabber/GTalk: Art Eddy III
Posts by Art Eddy III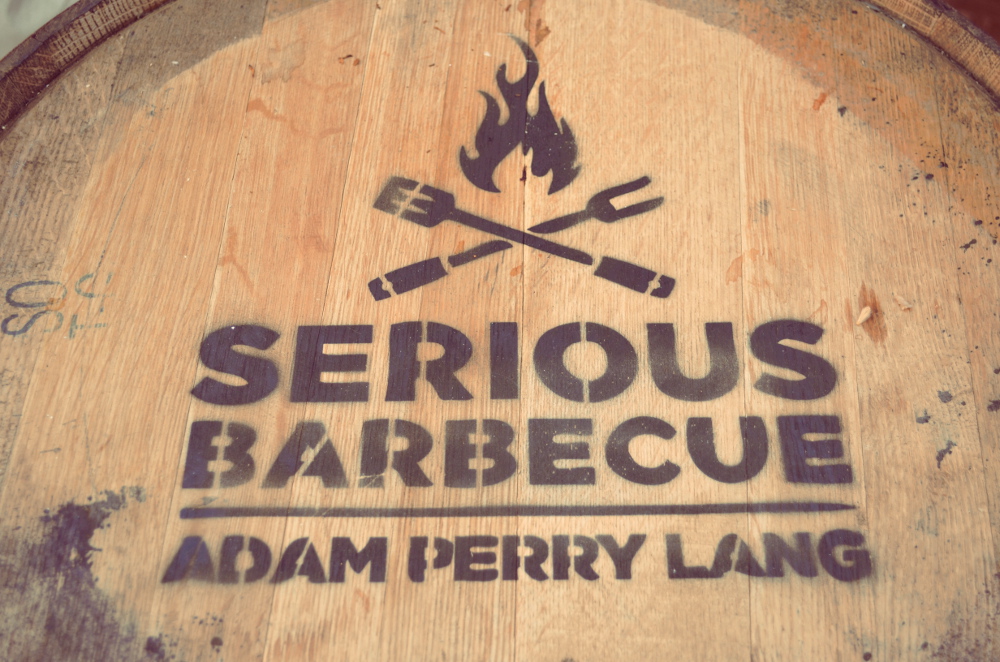 Combining his incredible barbecue skills with delicious George Dickel Tennessee whisky, Chef Adam Perry Lang demonstrates how to make a great sauce with George Dickel No. 12.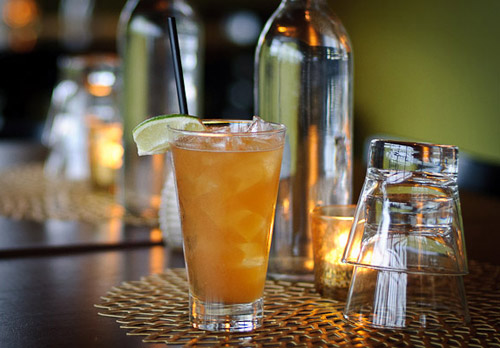 There are a lot of firsts surrounding the big game this year – the first time it's being played in NJ, the first potential game in the snow and the largest age gap between quarterbacks in history. While you're probably used to watching the game with a beer in your hand, why don't you ditch the beer and drink whiskey or rum in honor of the most watched football matchup of the year?
Below are some delicious food and drink recipes that incorporate three epic whiskeys – Crown Royal, Bulleit, and George Dickel. Also below are the new Captain Morgan Rum-inspired recipes developed by celebrity chef Hugh Acheson.
Whether you're watching the actual game, halftime show or commercials, these recipes are the ticket to a good party.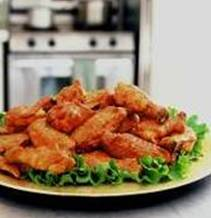 Crown Royal Wings
Ingredients:
⅓ cup Crown Royal Canadian Whisky
⅓ cup honey, SueBee
¼ cup soy sauce, Kikkoman
2 tablespoons Thai chili sauce
1 packet (0.75-ounce) stir-fry seasoning, Sun Bird
2 teaspoons crushed garlic, Gourmet Garden
4 pounds chicken wing drumettes
3 scallions (green onions), finely chopped (optional)
¼ cup chopped peanuts, Planters® (optional)
Preparation: In a large bowl, combine whisky, honey, soy sauce, chili sauce, stir-fry seasoning, and garlic. Add drumettes, tossing to coat. Cover with plastic wrap and marinate in refrigerator for at least 3 hours, preferably overnight.
Set up grill for direct cooking over medium-high heat. Oil grate when ready to start cooking. Let drumettes stand at room temperature for 30 minutes. Place on hot, oiled grill. Cook for 12 to 18 minutes or until cooked through, turning occasionally. Transfer chicken to a platter. Sprinkle with chopped scallions and peanuts (optional).
Why it's great for the big game: Looking to kick your appetizers up a notch? These Crown Royal-wings are a guaranteed hit at the party with a mouthwatering whisky-infused sauce.
Captain Morgan Original Spiced Rum Glazed Wings, Garlic Buttermilk Dressing, & Scallions
Ingredients:
3 pounds chicken wings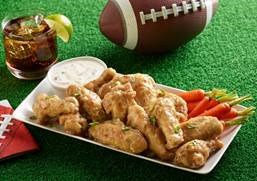 1 cup Captain Morgan® Original Spiced Rum
½ cup sherry vinegar
1 tablespoon sea salt
1 tablespoon peanut oil
½ teaspoon chili flake
1 teaspoon corn starch
1 tablespoon warm water
3 tablespoons butter, cold
1 cup mayonnaise
½ cup buttermilk
1 lemon
½ shallot, peeled and minced
1 garlic clove, peeled and minced
2 tablespoons carrot fronds, finely chopped
3 tablespoon scallions, sliced very thin on a strong angle
1 bunch of baby carrots
Preparation: Preheat the oven to 425°F. Heat a large cast-iron skillet in the oven for 5 to 10 minutes.
Rinse and pat the wings dry with paper towels, then separate the wings from the drumsticks and discard the tips. In a large mixing bowl, dress the wings with the sea salt and peanut oil. Add them to the cast-iron pan in 1 layer to assure even cooking and roast the wings for 20 minutes. Turn each wing and continue roasting for an additional 15 – 20 minutes.
For the glaze, add the Captain Morgan® Original Spiced Rum to a small saucepot and reduce over medium heat, about 10 minutes or until the liquid is reduce by half. In a small bowl, combine the cornstarch with the warm water and set it aside. Add the sherry vinegar and the chili flake to the rum and continue to cook for 5 minutes. Reduce the heat to low. Add the cornstarch slurry and stir the glaze until it becomes thick. Remove the glaze from the heat and add the cold butter, 1 tablespoon at a time, stirring until it is completely incorporated. Set the glaze aside for later use.
For the dressing, in a small mixing bowl, combine the mayo, buttermilk, and the zest and juice from 1 lemon. Mix together with a whisk until smooth and incorporated. Next add the shallot, garlic, carrot fronds and 1 tablespoon of the sliced scallions. Mix until combined and reserve.
To finish the wings, turn the oven to broil and crisp each side of the wing for about 1 to 2 minutes per side. Take them out of the oven and place them onto a plate lined with a paper towel to drain off any rendered fat. Place the wings in a mixing bowl and add the reserved glaze. Toss the wings in the glaze to thoroughly coat each one.
To plate, sprinkle the wings with the remaining scallions and serve them with a bowl of the dressing and the carrots.
Why it's great for the big game: Everyone loves variety, so add a little Captain Morgan to this wing recipe and spice up your football viewing party.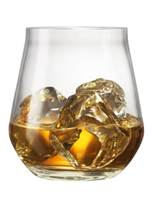 Crown Royal XO (on the rocks)
Ingredients:
1.5 oz. Crown Royal XO
Preparation: Pour Crown Royal XO over an ice-filled rocks glass.
Why it's great for the big game: The newest addition to the Crown Royal family, this extraordinary whiskey is finished in cognac casks and handcrafted for smoothness. Raise a glass to an extraordinary play with XO on the rocks.
BLT (Bulleit, Lemon Tonic)
Ingredients:
1.3 oz Bulleit® Bourbon
2 lemon wedges
3 oz. tonic
Preparation: Build in a highball glass, serve over ice
Why it's great for the big game: Bite the Bulleit with the BLT – with just three ingredients anyone can make this cocktail with no chance of botching.
Dickel Ward No. 8
Ingredients:
1.3 oz. George Dickel No. 8
.5 oz. orange juice
.5 oz. fresh squeezed lemon juice
.25 oz.  grenadine
Preparation: Build in glass and serve in a rocks glass.
Why it's great for the big game: A perfect balance of flavors, the Dickel Ward can make the halftime show even more enjoyable.
Gridiron Grog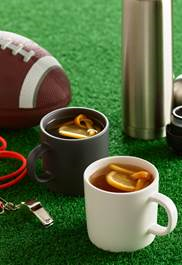 Ingredients:
1 oz. Captain Morgan® Original Spiced Rum
1 oz. Bulleit® Bourbon
1 oz. Olorosso Sherry
1 oz. Clove and Vanilla Syrup (recipe follows)
7 oz. hot ounce water
2 strips of orange zest
2 Meyer lemon rounds, 1/8 inch thick, seeds removed
Preparation: Rinse a small thermos with warm water and then dump out the water. Into the thermos pour the Captain Morgan Original Spiced Rum, Bulleit Bourbon, Sherry, and Clove and Vanilla Syrup. Stir to combine. Top with hot water. Gently stir. Cap until ready to serve.
Pour the Grog into two small 6 to 8 ounce mugs and garnish each with a strip of orange zest and a round of meyer lemon that is gently squeezed over the top to release a little acid. Drink.
Clove and Vanilla Syrup
2 tablespoons whole cloves
1 ¼ cup water
½ Vanilla bean, scrapped of its seeds
1 cup sugar
Preparation: In a small saucepot, bring the water, cloves, vanilla bean and seeds to a boil. Reduce the heat to a simmer for about 10 minutes and then add the sugar and stir to dissolve. Remove from the heat and allow the vanilla and cloves to steep in the syrup for about five minutes before straining.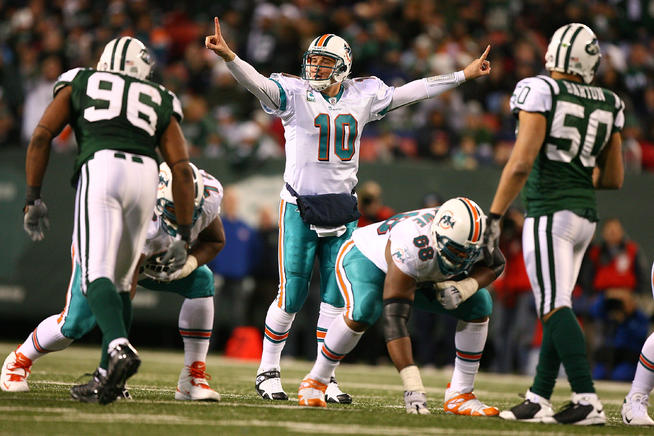 Chad Pennington played in the NFL for eleven years. He was selected by the New York Jets in the first round in the 2000 NFL Draft. He played for the Jets then played for the Miami Dolphins. Chad won the NFL Comeback Player of the Year Award twice. He is the NFL's all-time leader in career completion percentage. He is currently a color analyst for NFL telecasts on FOX.
Besides having a great career in the NFL, Chad and his wife, Robin started up the 1st and 10 Foundation. That organization was created to build stronger communities by funding programs to help improve quality of life. They are also busy with their three sons, who love to play outdoors just like their dad.
Chad and I were able to talk about his time in the NFL, winning the NFL Comeback Player of the Year Award, and his foundation.
Art Eddy: Let's first talk about your career in the NFL. You played for the Jets and the Dolphins. Both teams are in the AFC East. Do you feel that staying in that division helped your transition to the Dolphins?
Chad Pennington: I certainly had familiarity with division and with the teams that we would be playing to try and win a division crown. I also had familiarity with Bill Parcells and Dan Henning and some of the other people that were in place in Miami when I made the transition from New York to Miami.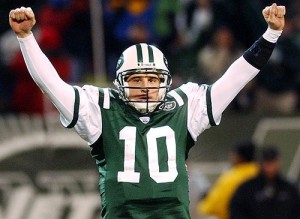 AE: When would you say that you felt comfortable at your position after you were drafted?
CP: I think my third year was when the light bulb really went on. As a rookie you are just surviving on your college instincts. Your second year you are trying to figure out how to be a professional. By your third year you truly start to make progress as a professional. You start to contribute to your team in a positive way.
Even if you have some successful times in your first and second year, that third you I think that is when everybody starts to feel like okay I belong. This is where I am and what I need to do to have a long career.
AE: You won the NFL Comeback Player of the Year award twice, becoming the only player since the awards inception to do so. What did winning that award twice personally mean to you?
CP: First it meant that both organizations that I played for when I did win those awards meant that I had great support. I had a great support system when I was trying to rehab from an injury. I had great teammates that supported me. When I came back from the injury we were able to do some special things on the field.
On a personal level it feels good that someone recognizes your hard work. It is very hard to come back from an injury. People don't realize how much energy and time is spent just to get back on the field much less trying to play the way you are capable of playing. Playing after an injury is very, very difficult. It is a really exhausting process. To be able to win that award really meant a lot to me.
AE: Name one change the NFL has made since you entered the league that you like and one that you wish that they never had changed?
CP: I think that the game has gotten better from an entertainment standpoint. There are so many things that fans can get involved with the game and have real lifetime experiences with football. From a fan's perspective it is really exciting.
I think with the safety of the game at some point in time we have to realize that this is a gladiator sport. It is a dangerous game. You can't take away all the dangerous risks. That is like saying that there are no car wrecks in NASCAR. It is just going to happen.
I think the league is taking the appropriate steps to make it a safer game. We just have to be very careful that we are not taking away the integrity of the game as far as how this game is supposed to be played. As players we need to know that going in. We know what those risks are. To act like that we are not aware of concussions or that we are not aware of some of the things that go on is wrong as well. We got to make sure that we stay on that fine line and make it as safe as possible, but also realize that there is a risk in playing the game of football.
AE: You have played in the playoffs in your career. How much is the stress level heightened come playoff time?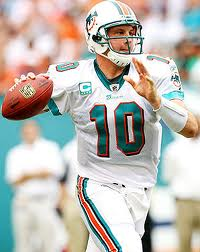 CP: The excitement is certainly at a different level. The pace of game. The energy. The intensity of the two teams playing is at a different level. The winner goes on and the loser goes home. There is a finality to your season with that playoff game. It is the one time in the year that everyone is playing like there is no tomorrow.
I think that is why fans gravitate towards the playoffs as well as the players. At the end of the day when you take away all the frills of the NFL, the entertainment value, and all those types of things as a player that is truly what you are playing for. It is to win the Lombardi Trophy and be called world champion.
AE: Tell me a bit about your foundation and what type of events you guys do annually?
CP: The 1st and 10 Foundation was started with my wife, Robin and me in 2003. Our ultimate goal was to improve the quality of life in the areas we contribute. Those areas would be East Tennessee, Southern West Virginia, and the Tri-State area. We were able to establish a grant program in 2006. Since that inception we have been able to grant more than 1 million dollars to those geographical areas because of our donors and supporters.
The neat thing about our foundation is that all administrative calls are taken care of. Every donated dollar goes back into what we are trying to support. Our foundation is your foundation. That is what we always say. If you gave a dollar to the foundation we take a lot of pride to make sure that your hard earned dollar is put back to where it is supposed to be.
We got a lot of different initiatives. We have holiday parties, ticket programs, and some different things. Now that we have moved to Lexington, Kentucky we are looking at some other initiatives and programs that we really want to dive into. It has been something that we really have enjoyed these past ten years.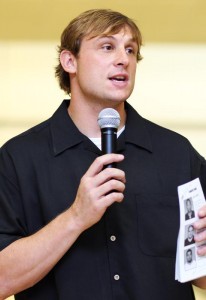 AE: What motivated you to start up the 1st and 10 Foundation?
CP: The first thing was when Robin's father battled leukemia for ten months. We saw a need for patient family services with leukemia and cancer patients. It was not only for patient, him or herself going through a terrible experience, but the family is in shock. The family is trying to deal with the disease and support their loved one without having much knowledge or information. So that patient family service part is very important.
We felt like in the rural areas of East Tennessee and Southern West Virginia there are not big cities to access malls, movies, and other things to do. The community center is a source of life in these smaller areas and towns. We try to support community based programs and organizations to help many people as we can. The great thing about the community center is that affects all ages. That is what we were trying to do for the past decade.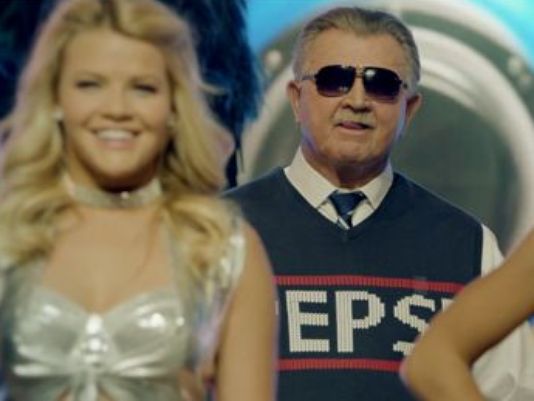 Deion Sanders, Terry Bradshaw, Shannon Sharpe, and Mike Ditka ask "What if the GRAMMYs had a Halftime Show? Tune in to THE 56TH GRAMMYs on January 26, 2014 to find out! #Pepsi #Halftime It might look like this.
Speaking of the GRAMMYS, the 56th GRAMMY® Best New Artist Program, brought to you by Pepsi, celebrates this year's nominated artists and explores the fan inside each of these celebrity musicians.
Pepsi is partnering with The Recording Academy® to produce the 56th GRAMMY Awards® "Best New Artist" program, which is a discovery vehicle promoting the artists nominated for this annual award category.
Within the GRAMMYs Best New Artist program video series, Pepsi and the GRAMMYs are unveiling a behind-the-scenes in-depth look at this year's nominees, featuring breakout stars who received GRAMMY nominations, including: James Blake, Kendrick Lamar, Macklemore & Ryan Lewis, Kacey Musgraves and Ed Sheeran.
The videos will give fans a sneak peek into their daily lives, their creative process and the evolution of their careers while sharing their excitement surrounding the Best New Artist nomination and describing their anticipation for Music's Biggest Night®.
James Blake finds inspiration in the sounds of the street and chronicles his transition from a fan at the back of a club listening to a DJ to becoming the wax spinner himself.
Ed Sheeran admired the GRAMMYs from afar in the UK, but he never thought he'd be able to attain such heights. Here he talks about the pace of his creative production as he currently enjoys some downtime.
Rapper Kendrick Lamar used to dream about just one person listening to his mixtape, and here he is with a GRAMMY nom. His relentless work ethic ensures that he stays at the top of his game.
Country singer Kacey Musgraves found out she was GRAMMY nominated while she was on stage performing a show. Surrounding herself with people she enjoys being around is how she maintains her sense of family and self.
The 56th Annual GRAMMY® Awards airs Sunday, Jan. 26 on CBS – 8pm EST/7pm CST
Be a part of the conversation on Twitter with #BNA, #BestNewArtist and #GRAMMYs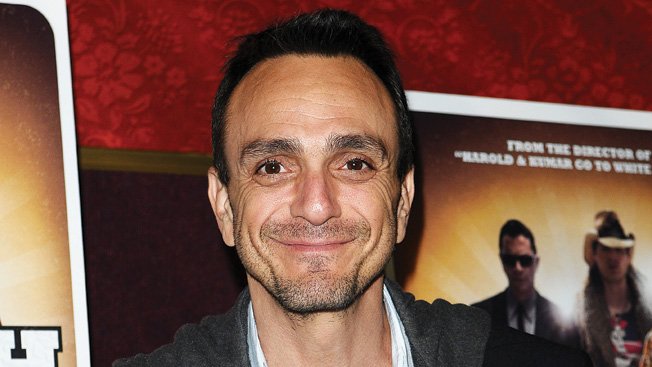 Hank Azaria didn't know if he wanted children. So he wanted to ask his good friends who were parents what their take was on fatherhood.  He started filming this as a documentary to find out how others navigate through the journey of parenthood.
On the series he spoke with Bryan Cranston. Jim Gaffigan, and Kevin Bacon about their views on fatherhood. He would ask about the good times as well as the bad times. Lo and behold while filming this series he and his wife found out that they were going to have a baby.
Now from what started as a fun project became a quick prep course into fatherhood. Naturally Hank called the series "Fatherhood." It is hosted at Mom.me and AOL and you get to see famous dads like Mike Nichols, Mike Meyers, Richard Hatch, Phil Rosenthal, Willie Garson, Tim Robbins, and Rainn Wilson talk about being a father. Plus Azaria gets expert advice from Dr. Elliot and Dr. Alyssa Berlin, Jill Spivack, Michele Borba and more.
I had the great opportunity to chat with Hank about his film series, fatherhood, and yes of course "The Simpsons."
Art Eddy: You started off looking to do a documentary series with your friends showcasing them on being a dad. During that process you and your wife get the good news of expecting a child. Of course it was a no brainer to shift the focus a bit to your journey into fatherhood, but did you ever think of not going with that angle for the web series?
Hank Azaria: It changed so much over the course of a few years. It started out like you said just asking dads why did you do this. It seemed insane to me. Then getting pregnant. It shifted to oh I am going to be a father please help me because I am terrified.
I didn't want it to be an overshare. I didn't want it to be some reality series about my family. I had real questions that I wondered if other dads did. Real fears that I wondered if other dads had. It doesn't seem that men talk about this too much. Because I produce this I can control it in the editing room so that I am not oversharing in front of America basically.
AE: Did you find some of the answers about fatherhood from your friends shocking?
HA: I'll tell you one thing a guy said that was a little shocking. I jokingly asked who do you love more, your kids or your wife. He said oh are you kidding? It is my kids. They are my flesh and blood. My wife is someone that I met in a bar. (Both laugh.) That person shall remain nameless. He didn't say that on camera. He wasn't that stupid to say that on camera.
AE: How soon was it from when you started shooting to when you guys found out you were pregnant?
HA: Six to nine months. Somewhere in there.
AE: Was it a total surprise for you guys?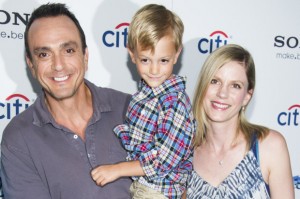 HA: Total. In fact we were shooting some stuff. We had a dog. Our dear old dog Annie that was 16 years old and was starting to die. We were shooting that since that was what was going on. I don't know if you ever had an old pet that you were taking care of, but she was blind, deaf, and senile. I was hand feeding her. I was like I am taking care of a child. The day that the dog died we found out we were pregnant. It was the same day.
If my son was born a girl I wanted to name her Annie much to my mother's chagrin. She was like you can't name your child after your dog.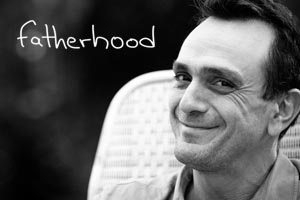 AE: I agree with your take on how the terrible twos are not that bad, but when kids turn three they turn into what I call velociraptors. What is your best defense for when the tantrums start?
HA: With tantrums I don't know about you, but I found them very daunting. I didn't want to flip out. I didn't want to make a mistake. I also wanted to keep up my own sanity. One of the main things is that you can't give in. You can't give them what they are wanting. If you do then the lesson they learn there is that if you flip out you can get what you want. You don't want them doing that.
You also don't want to respond to a tantrum with a tantrum. You don't want to be emotional in the face of a tantrum. You want to pick your battles. You can do certain things to head off tantrums if you know they are coming. Transitioning a kid is a big deal. Instead of just saying okay we got to go you tell them we are leaving in five minutes. Finish up what you are doing because in two minutes we got to get out of here.
Think about it. You wouldn't like it if you were told that. You were doing something and I said hey let's go. It takes a lot of practice. That's why I like to get advice from experts and other dads. It is good to get help on things like that.
AE: You have said the Kevin Bacon has given you a ton of great parenting advice. I know we saw some of that advice in your series, but what is some of his advice that still stands out to you?
HA: He was really wise. Bryan Cranston was. Tim Robbins. Bacon, before I had a kid, he said the phases will drive you crazy. The phases of childhood. Whether you love them or hate them, they will pass. They don't say that in the books. Including the tantrum phase. They stop with the tantrums after a while.
You are better off handling them well than not well. Even if you don't handle them well they are going to pass. Even when my son was two. He was like a cherub. He was completely angelic. The second he turned three he became maniacal. Love it or hate it, it is not going to last. When you look at it that way it helps appreciate the good times and know that the bad times are not going to last forever.
AE: What can we except from the upcoming episodes in your series?
HA: We get into things like different generations like how we were raised and how we raise our kids. There is a definite difference how my dad approached it and how I approach it with my son. Being a kid with your kid. Being a friend to your child as opposed to being a parent to your child, like a disciplinarian. These are all topics that personally interested me that I found challenging.
Getting your kid to go to sleep. There is an entire episode on that. Birds and the bees. My son at an early age asked us where he came from. It was a ridiculous conversation. Not only was it dads sharing how they handled the conversation, but the insane way people's fathers approached with them. There was a whole lot to say on the sex conversation.
AE: For the voices you create for shows like "The Simpsons" where do they come from? How do you develop a voice?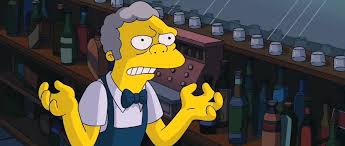 HA: They are voices I have heard. Either they are voices of celebrities that I like to imitate, family members, friends, or store owners. Wherever. Anything I heard I mimic it. Sometimes I am mimicking it exactly. Sometimes it is just my version of it. I am a mimic at heart. It starts there for me.
AE: Out of all the characters which one do you feel the most closest to?
HA:  (In his great voice work as Moe from "The Simpsons") I feel closest to Moe the bartender. I used to be a bartender. (Back to normal voice) I feel that if it wasn't for "The Simpsons" that I would still be a bartender. Moe is from Queens. I feel the closest to Moe. I feel Moe is like if I didn't have success in showbiz my life would be closest to Moe. My actual personality.
Click here for each episode.
Preg & Nant | Ep. 1 | Fatherhood
Standoffs and Tantrums | Ep. 2 | Fatherhood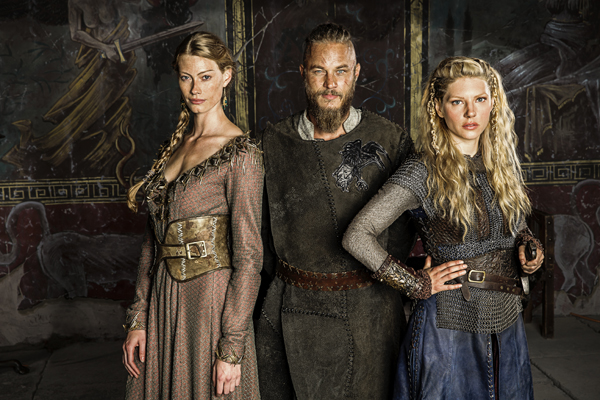 Season Two of HISTORY's hit scripted series VIKINGS is around the corner premiering Thursday, February 27 at 10 p.m. and below is a link to three new images. At the conclusion of season one, Ragnar (Travis Fimmel) was unfaithful to his wife Lagertha (Katheryn Winnick) with Princess Aslaug (Alyssa Sutherland). These new photos may shed some light into how Ragnar's lady troubles could play out in season two.
Will Ragnar's indiscretions with Lagertha threaten his marriage? Will Lagertha stay by her husbands' side or leave him? In episode one airing on 2/27 Aslaug makes her way to Kattegat and brings with her a surprise that leaves Ragnar in a difficult predicament. Who will he choose?
You'll have to tune-in to find out, but this house of cards is surely set to come crumbling down as Ragnar tries to juggle his complicated love life and his sudden ascent to greatness.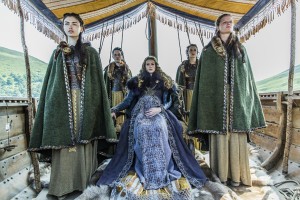 Last spring, HISTORY® introduced viewers to a clan of Norse warriors with a rapacious appetite for warfare, knowledge and power. The gripping family saga of Ragnar, Rollo, Lagertha, friends and enemies was a tale of brutality and passion, alliances and infidelities, infighting and death. It portrayed life in the Dark Ages, a world ruled by raiders and explorers, through the eyes of Viking society.
The epic tale continues in 10 all-new episodes of VIKINGS. The hit scripted drama series centers on Ragnar (Travis Fimmel), a restless young warrior and family man who longs to find and conquer new lands across the sea and claim the spoils as his own. Now he is an Earl, allied with King Horrik (Donal Logue). With more power than ever before, his desire to sail west and explore new kingdoms remains unquenchable.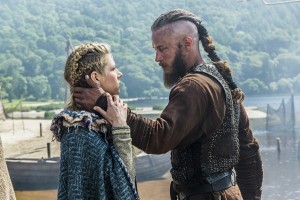 Yet there's a heavy price to pay for Ragnar's ascent to greatness. Season two brings crises of faith, of power, of relationships. Brothers rise up against one another. Loyalties shift from friend to foe, and unlikely alliances are formed in the name of supremacy. Plots are hatched, scores are settled, blood is spilled…all under the watchful eyes of the gods.
New to the cast of VIKINGS are Alexander Ludwig (The Hunger Games) as Bjorn, the intelligent and bold warrior son of Ragnar Lothbrok, and Linus Roache (Law & Order) as Ecbert, King of Wessex, a man of strength, knowledge and undisguised ambition. They join Travis Fimmel as Ragnar Lothbrok; Katheryn Winnick as Lagertha, a fierce shield maiden and Ragnar's wife; Clive Standen as Rollo, Ragnar's impulsive, wild, care-free brother; George Blagden as Athelstan, a young and not-so-innocent Monk; Jessalyn Gilsig as Siggy, beautiful wife of the late Earl Haraldson;  Donal Logue as King Horrik, who desires to make the increasingly famous Earl Ragnar an ally and supporter; Gustaf Skarsgard, a ship builder who designs the new generation of Vikings ships; and Alyssa Sutherland as Princess Aslaug, Ragnar's new love interest.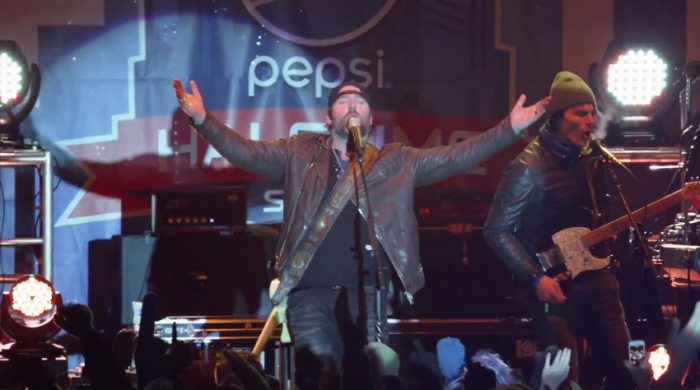 Pepsi is getting ready for the Super Bowl with these two new ads that showcase the halftime show with Bruno Mars as well as pre-gaming a bit earlier smack dab in middle of America with Lee Brice.
When you're trying to get the whole of America Hyped For Halftime, where do you start? For Pepsi, the answer was easy: smack-dab in the middle. That's why we traveled to the tiny town of Milligan, Nebraska with a fleet of trucks, a grip of machines spouting free Pepsi, and a very special performance from country star Lee Brice.
Football isn't football without halftime and halftime isn't halftime without Pepsi. Check out Pepsi's latest commercial and share in the joy of the first-ever halftime, caused by—what else?—a classic Pepsi moment. Then, tune in to the Pepsi Super Bowl 48 Halftime Show with Bruno Mars, happening on February 2nd, 2014. Get Hyped for Halftime!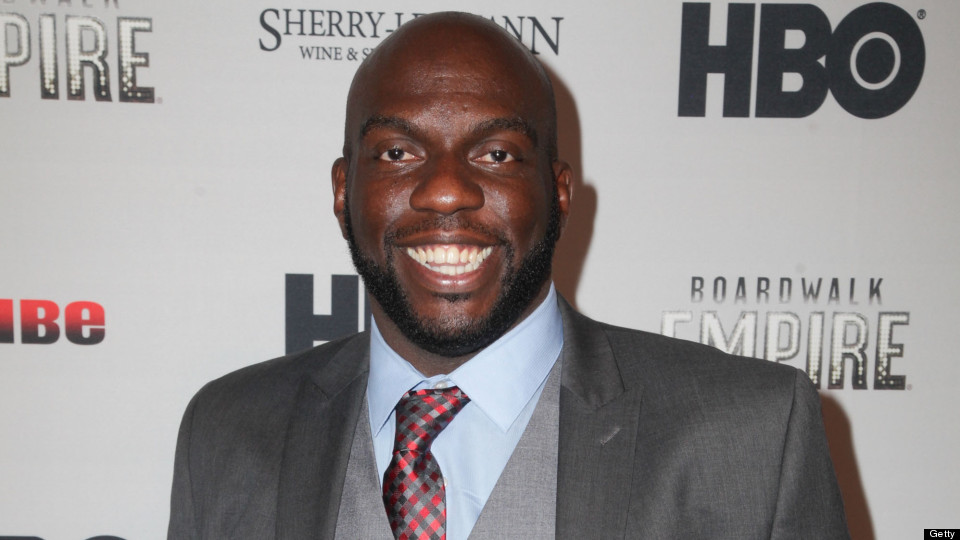 Omar Dorsey has been very busy lately. He recently starred in the HBO hit comedy "Eastbound & Down" as the character Dontel Benjamin. You might have also seen Omar in the Quentin Tarantino film "Django Unchained."
Now you can watch Omar on the new FOX show "Rake" alongside Greg Kinnear. Greg Kinnear plays the role of Keegan Deane. He is the genius lawyer, but he is a degenerate in everything else in life. He is a degenerate gambler. He is a degenerate womanizer. He owes the IRS hundreds of thousands of dollars. Dorsey plays Kinnear's friend, who is also Greg's bookie.
Omar was kind enough to take time out of his schedule to talk about "Rake," comedy, and what he learned from the cast of "Django Unchained."
Art Eddy: You have been busy recently. Let's first talk about your role on "Eastbound & Down." How did you get involved in that show?
Omar Dorsey: I did it the old fashioned way. I auditioned for it. It was crazy. I met Danny when I was doing "Django." He was doing "This is the End." We were both in New Orleans. I ran into him. I asked him if they were bringing the show back. He said he didn't know. He wanted to bring it back, but he didn't know.
Then I swear two or three weeks later HBO was bringing it back. I was on a mission. It was my favorite comedy. I have to get on this show, by hook or by crook. So when I go audition for it I see Danny. He was like hey. I was like I told you I wanted to get on your show. I went in there and knocked out the audition. We created the great character named Dontel Benjamin. It was fun.
AE: The show has a great cast which is headlined by Danny McBride. What was it like to work on the show that is very different from other comedy shows?
OD: It is a show that is real life. That is how dudes talk to each other. My mom watches it. She says that she doesn't get it. She says she doesn't understand the show. She asked me why does everybody curse. I told her that this is how we talk to each other. It is not like church. When we are watching sports or on the phone with each other we sometimes curse each other out. We don't mean anything bad by it.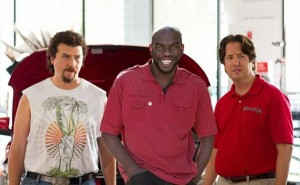 It is such a natural show. It is quite organic. Even the way that we shoot the show. Jody Hill is the show runner. He told us we were going wide open. You can say whatever you want to say within the structure of the show. We could improv. That was when the best stuff came out in the show.
AE: Do you have any cool behind the scene stories from that series?
OD: We shot in North Carolina. We were like a family. We stayed in the same hotel. We would go out to eat together all the time. We did everything together. When we got done with work we would meet in the lobby and go out to eat. That was the most fun thing in the world. We did that for two months. It was awesome.
AE: You star in the new show called "Rake." Tell me about your character and the show.
OD: It is a great show. Greg Kinnear plays this character Keegan Deane. He is the genius lawyer. He is a degenerate in everything else in life. He is a degenerate gambler. He is a degenerate womanizer. He owes the IRS hundreds of thousands of dollars.
I play his friend, who also happens to be his bookie. He owes me money as well. I have to remind him quite often that he owes me money. We would be partying and go to the bathroom. I beat him up in the bathroom and tell him how much he owes me. It is just a fun role. Every week the role just keeps growing. It is like the role has a life of its own. I love it.
http://www.youtube.com/watch?v=ZIf6MgnY9_I
AE: What can the audience expect from this show?
OD: It is a fun show. I believe it will connect, because Greg Kinnear connects with people. It is the same thing like how "House" was. You would be like this guy is such a despicable character, but he is very likable. It is that type of thing. Or like how "The Shield" was with Michael Chiklis. He is not as bad as Michael Chiklis was, but he was that anti-hero type though. He tries to be morally good with his clients. That is how people will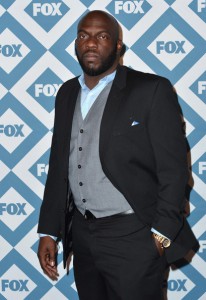 connect with him.
AE: I am a big fan of "Django Unchained." What will you take away from your experience working on that film?
OD: That movie changed my life straight up. I was noticing the way Christoph Waltz, Leonardo DiCaprio, Sam Jackson, Jamie Foxx, and Walton Goggins work. I would sit back and watch. Then I like to ask questions. I was asking them questions. They really taught me on how to be an actor. It was like I was in acting school.
I would be sitting there with DiCaprio at lunch and would be talking about characters. This was right before he went to New York to do "Wolf of Wall Street." I asked him how he does that. He goes from one role to the other. He has to learn all these lines. He said that is why they pay you.
Watching their work ethic. Watching their brilliance. All those people were great. Quentin Tarantino has the best eye for talent. Watching all these actors who I admire and their process was showing me how it was done. Nothing has been the same for me since then. After "Django" I came back and started really working a lot. It has been non-stop since then, because I learned those lessons from what those guys taught me.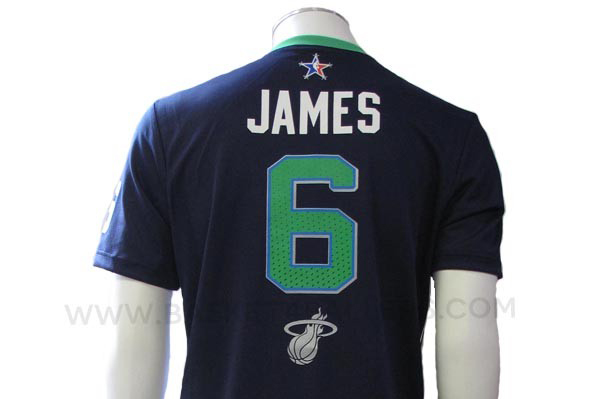 adidas, the official on-court apparel provider for the National Basketball Association (NBA), today unveiled the uniforms and apparel for the 63rd NBA All-Star Game on Feb. 16 in New Orleans, La.
Designed by adidas, the uniforms are inspired by New Orleans' rich and unique culture, featuring vibrant Mardi Gras colors and shiny brass and silver accents on a short-sleeved silhouette. The NBA All-Star logo appears on the chest of the blue "East" and red "West" jerseys in the shape of the fleur-de-lis, the official symbol of Louisiana, with a purple "W" or green "E" cut out to identify the conference of each player.
"Each year, we look forward to developing a unique on-court look for the players that pays homage to the host city and adds to the excitement of this highly anticipated game," said Chris Grancio, adidas head of global basketball sports marketing. "This year's All-Star collection reflects New Orleans' festive musical history while also providing the premium performance elements that NBA athletes have grown accustomed to."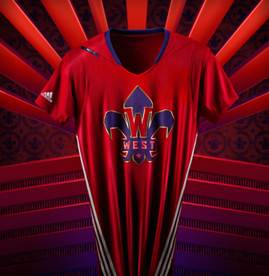 The All-Stars will take to the court in black, white and gray varsity-style warm-ups featuring conference logo patches.  Each player's jacket will be customized to represent individual career accomplishments such as NBA All-Star Game appearances and NBA All-Star MVP awards, NBA Championships, regular season accolades and scoring titles. Players will also wear shooting shirts that feature a colorful primal print.
NBA All-Star jerseys ($80 – $130) will be available at NBAStore.com in addition to a full range of NBA All-Star apparel from adidas including men's and women's T-shirts ($22 – $30), track jackets ($80 – $120) and headwear ($16 – $26).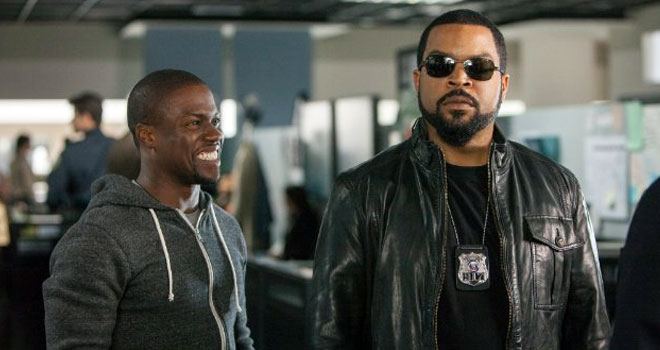 Growing up my music of choice was rap. One of my all-time favorite rappers is Ice Cube. From his work in N.W.A. to his solo career to Westside Connection I would listen to his albums over and over again. Not only did Ice Cube make a name for himself in the world of Hip-hop, but he started to work on the big screen.
Seeing him in "Boyz in the Hood" and "Higher Learning" I was able to see some of his acting skills. When the film "Friday" came along I became an even bigger fan of his work. "Friday" was hilarious and to this day it is one of my favorite comedic films. Cube would venture out into directing and producing shows as well.
Now Ice Cube is working with director Tim Story again in the film "Ride Along." The film centers on Ice Cube's character James Payton, who is a police officer. James takes his sister's boyfriend Ben Barber with him on his patrol to see if he is man enough to marry his sister. Barber is played by the very funny Kevin Hart.
I had the great pleasure of talking with Ice Cube about "Ride Along," Hip-hop, and if he prefers his rap career over acting.
Art Eddy: "Ride Along" looks to have the classic buddy type of film theme to it. You and Kevin Hart look hilarious together. Was this project something you guys talked about doing together?
Ice Cube: Yeah. This project has been on the shelf for more than ten years. It came across my desk years ago. My company Cube Vision, we had our eyes on it, but we never knew who was going to be the other guy. It fell to the wayside. Then my guy Matt got it to Will Packer. Will Packer loved it. He showed Tim Story, who just worked with Kevin Hart. That is how the team came together.
AE: How good was it to be working with director Tim Story again?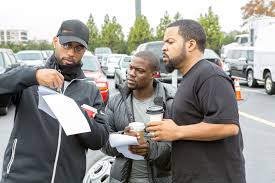 IC: Oh man. It is a dream. I worked with him before on "Barbershop." He was a first time director. Even though he was such a cool dude to work with he was still learning the process. Now it has been years later and he has some great and big budget films under his belt as well as small budget films. He is a vet now. He is a pro at what he does. Working with him was one of the easiest and most comfortable experiences I had.
AE: Not trying to jump the gun, but will there be some deleted scenes on the DVD that you wish made it into the film?
IC: Oh yeah. There is always certain things that you wished was in the film, but tight is better than loose. We definitely used the funniest takes, but the other takes are funny in their own right. It will be cool to see how people feel when they see the whole thing.
AE: You came into the spotlight as a rapper. There is not that much laughter and levity in rap. Yet in films like "Ride Along" and of course classics like "Friday" you have a gift to make people laugh. Did you always have the comedic side to you?
IC: Always. Even when you listen to the music it is rough, but it still has a comedic element to it. It might be dark and twisted, but it still has that flavor. I think that is just part of how I grew up. Comedy was big. If you knew how to make people laugh you were loved in the neighborhood.
To me that is just as a part of the neighborhood as crime, violence and drugs. Comedy goes hand in hand with it. So I always have been funny. I always had funny friends. I am fans of pretty much everybody that I put in my movies. So it would be just like how I would hang out with some of my funny friends. I got pretty good timing. Out of my friends I was the funniest one so, but people might not know that.
AE: You are a rapper, actor, director, writer, and producer. Two things. One, how do find enough time in the day to do all these things? Second do you prefer one role over the others?
IC: To me it is a trip because I find myself sitting around and being like damn I am not doing anything. I need to get busy. I need to figure something out. I love to create. When you are like that you don't really rest on what has been done. You are caught up in what you are doing. When things are done it is really in my rear view mirror. I am now focused on what I am planning to do. The process is what I have fun with just as much as the final product. That is what keeps me working.
The answer to the second question is that I love to do both. Both of them tap into different creative abilities. In music I can just do what I want to do. I can be creative or as uncreative as I want to be. For Hip-hop whatever I want to do I can do because I don't have a label putting pressure on me to come up with a radio hit. That is freedom for an artist. That is fun.
For movies I have to be a team player. I have to make sure that this whole machine is working. You hire people who are better than you at what they do. You work with them, motivate them, and let them do their thing. You let them be part of a team. You have to be a master motivator, which is a whole new way to create.
AE: Is there one album in your great resume that you are most proud of?
IC: "AmeriKKKa's Most Wanted" was the most pressure I felt doing a record. Yet it was the most enthusiasm that I put into an album. I felt like I was creatively free of any shackles. It was my show. I could run it anyway I wanted to. I worked with some of the best producers that I have ever worked with. I can remember working on that album more vividly than any other album that I have worked on. So I have to say then it was "AmeriKKKa's Most Wanted."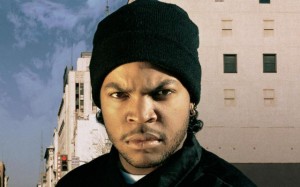 AE: "No Vaseline," "Bow Down," and I guess the list can go on and on for me for my favorite tracks of yours. Which album or track do you hear from fans that they love the most?
IC: "It was a Good Day." Hands down. People have claimed that as my biggest hit. It is cool. It is such a dope song. It is done in the spirit of the movie "Friday." You think it is bad in the neighborhood until you have one of those days.
AE: Yeah. Mess around and get a triple-double.
IC: Yeah. You know it happens. To acknowledge it shows me that I am true to what I am doing. I was not just doing a gimmick or sensationalizing things. I was trying to give people a slice of life. People sometimes go under the impression that I grew up with money or that I didn't come straight out the neighborhood. I did. I know what it is about.
AE: Is there anyone that you would you like to have on your next album or work with on their next track?
IC: No, not really. I don't think like that. I am just trying to be on my own page. I am not a super callabo guy. I grew up when a rapper can hold his own. He could hold the whole album. You didn't need all these guest appearances or collaborations. You listen to Big Daddy Kane and that is who you heard. I am from that tradition. So I usually have an album that doesn't have a lot of features.