Art Eddy III
This user hasn't shared any biographical information
Jabber/GTalk: Art Eddy III
Posts by Art Eddy III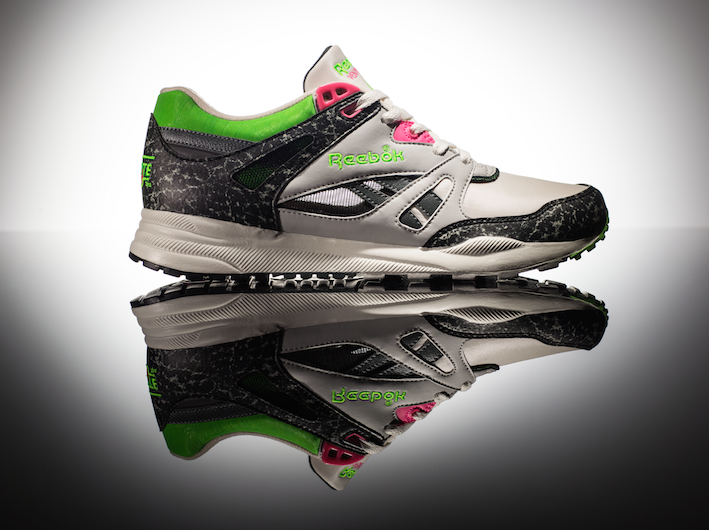 In 1990, Reebok released one of their most timeless running designs: the Ventilator. Incorporating Hexalite technology into the shoe to provide greater comfort and better shock absorption it was the perfect shoe for the faster, lighter runner. The durable lugged outsole was designed to give sure-footed traction for both on and off-road running. The visible archbridge in the middle of the shoe was perfectly placed to offer optimum motion control. And the name Ventilator? That came from the ventilated side panels that allowed cooling and breathability. The shoe was ahead of its time.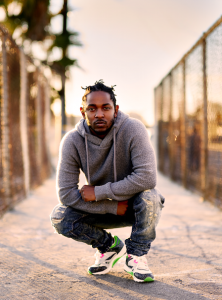 Twenty-five years later the shoe is a classic. Still as light as it ever was but now worn for street fashion instead of road running. As Reebok celebrates 25 years of the Ventilator in 2015, three of the original colorways return in their true form; stitch for stitch and perfectly color matched for authenticity. Reebok's newest member, Kendrick Lamar, has been seen rocking this authentic Reebok shoe. Once again, Reebok goes back to its heritage and reintroduces a timeless Classic.
To help reintroduce these classic trainers, Reebok asked renowned photographer, Jonathan Mannion, to capture what he saw as the essence of the Ventilator via product photography.
Quote from Jonathan Mannion:
"When asked by Reebok to creatively interpret and photograph the shoe, I was presented with a unique challenge; with a shoe that has so many intriguing design elements, what element best defines the entire shoe? Ultimately, I focused on the shoe's most unique element, the mesh ventilation. My approach to shooting was much like I'd approach shooting a car; focusing on the silhouette of the object and the way the design interacted with air. By accentuating the mesh through light, I hoped to achieve an iconic picture that honored the timelessness of the shoe.
Incorporating the Starcrest logo from the tongue label was also at the forefront of the project for me. Drawing inspiration from its shape, I decided to recreate the logo using the actual shoes. As Reebok celebrates 25 years of the Ventilator, focusing on the Starcrest was a way to honor Reebok's iconic logo while referencing its storied history in running."
The first style from the Ventilator OG pack in chalk/grey/green will launch on Saturday, January 17th for $109.99 at retailers including Reebok.com, Sneaker Politics, Bait, Packer Shoes, Major and Wish.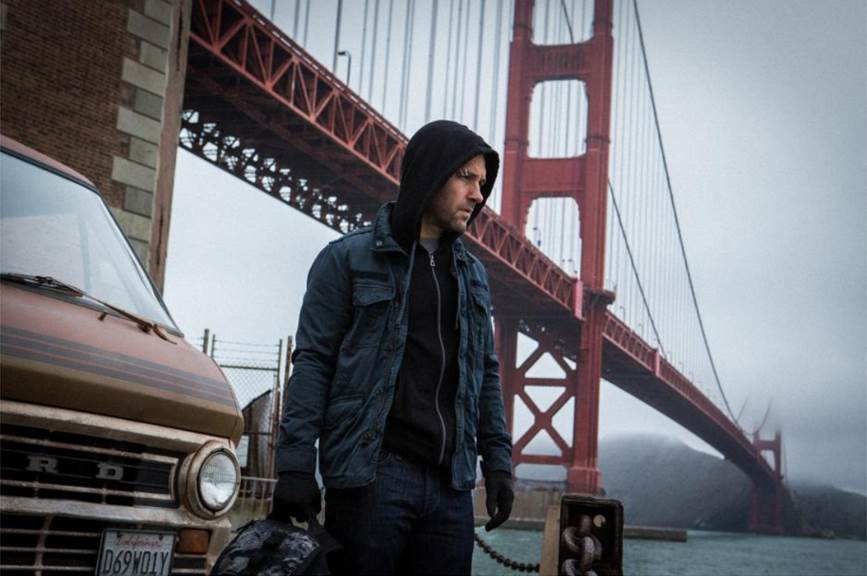 The next evolution of the Marvel Cinematic Universe brings a founding member of The Avengers to the big screen for the first time with Marvel Studios' "Ant-Man." Armed with the astonishing ability to shrink in scale but increase in strength, master thief Scott Lang must embrace his inner-hero and help his mentor, Dr. Hank Pym, protect the secret behind his spectacular Ant-Man suit from a new generation of towering threats. Against seemingly insurmountable obstacles, Pym and Lang must plan and pull off a heist that will save the world.
Marvel's "Ant-Man" stars Paul Rudd as Scott Lang aka Ant-Man, Evangeline Lilly as Hope Van Dyne, Corey Stoll as Darren Cross aka Yellowjacket, Bobby Cannavale as Paxton, Michael Peña as Luis, Judy Greer as Maggie, Tip "Ti" Harris as Dave, David Dastmalchian as Kurt, Wood Harris as Gale, Jordi Mollà as Castillo and Michael Douglas as Hank Pym. Directed by Peyton Reed and produced by Kevin Feige, Marvel's "Ant-Man" delivers a high-stakes, tension-filled adventure on July 17, 2015.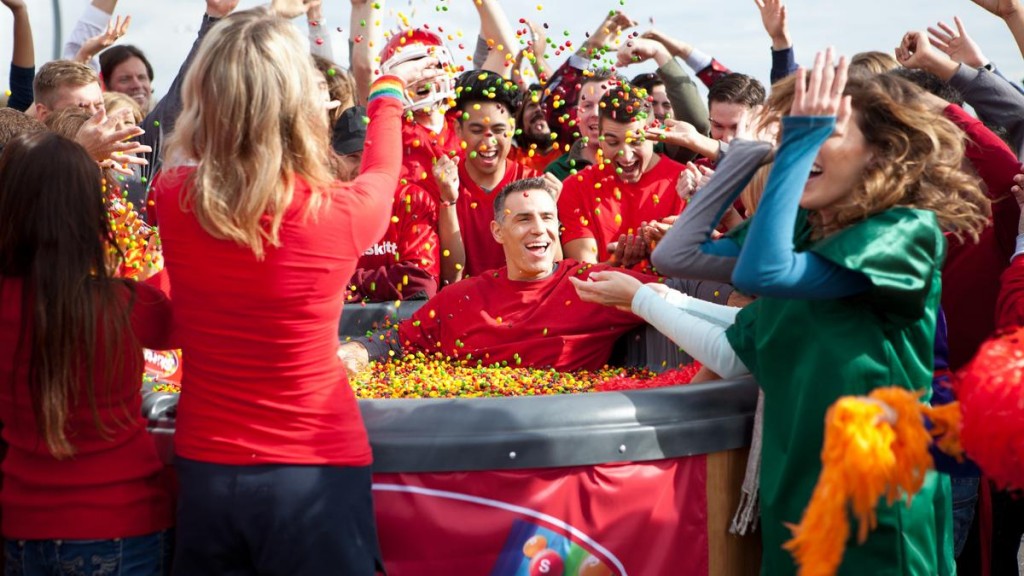 Because Skittles couldn't wait to kick off its first-ever official Super Bowl season, the brand hosted the most awesome tailgate in the vacant parking lot of the site of Super Bowl XLIX – nearly four weeks before football's grand finale. Skittles invited Super Bowl legend and Arizonan, Kurt Warner, and some diehard fans to experience a Skittles-style tailgate party.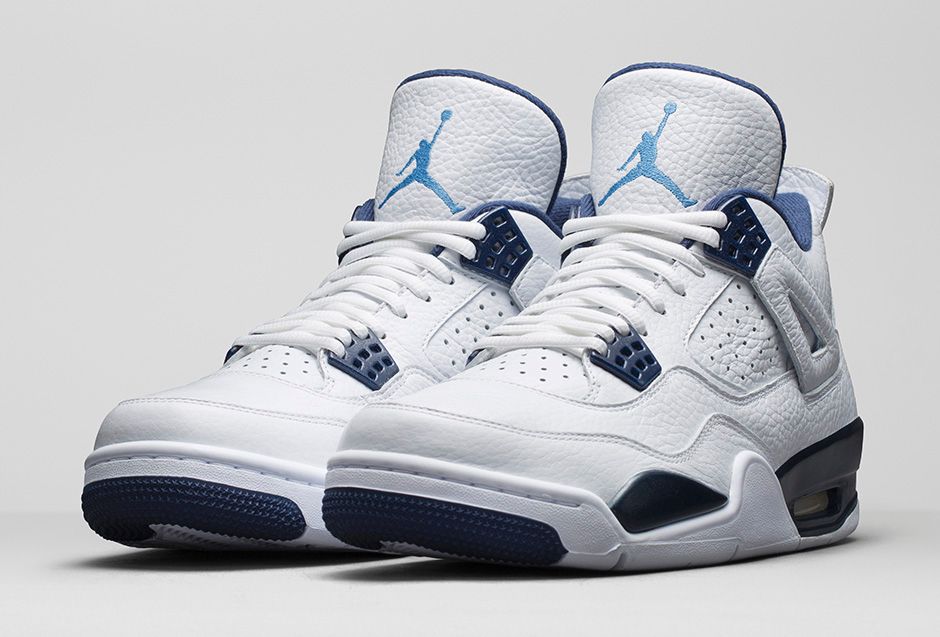 Originally released back in 1999, this Air Jordan 4 Retro colorway returns, remastered. A premium white tumbled leather upper is accented by Midnight Navy and Legend Blue. Get yours on January 10 on Nike.com (10am EST/7am PST).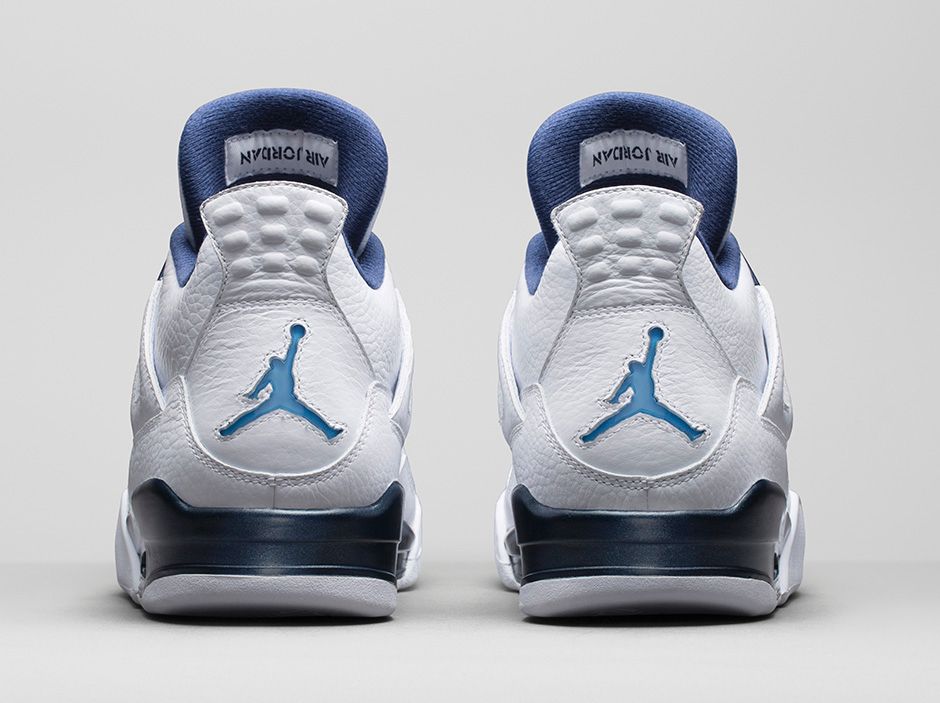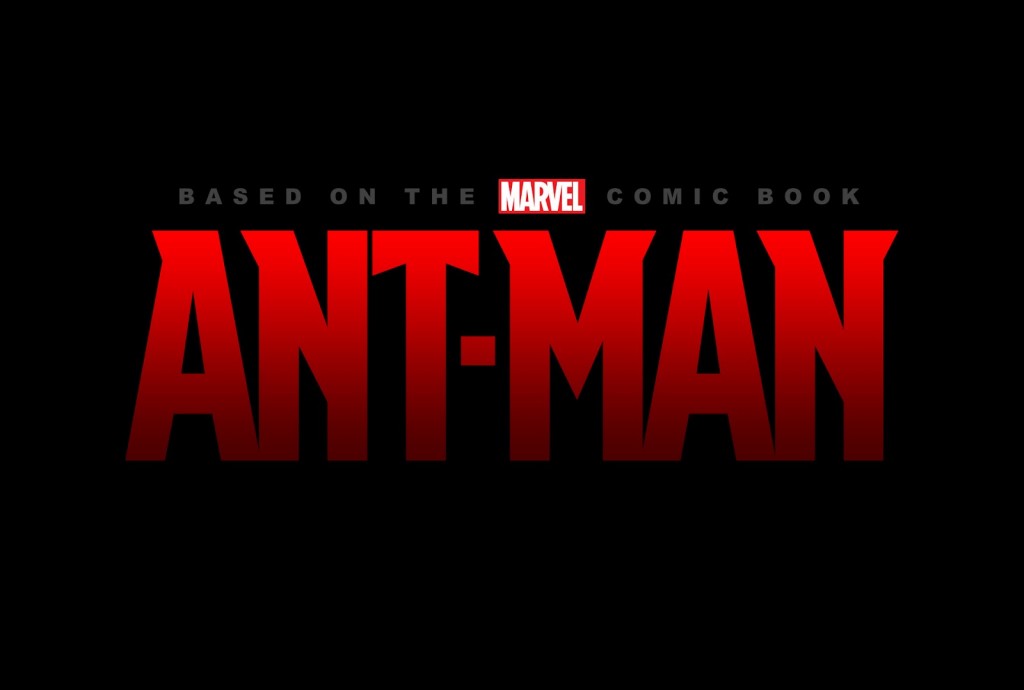 Not sure if you will be able to see anything, but here is the "tiny" sized trailer for the "Ant-Man" film. Get a miniature look at the very first teaser for Marvel's "Ant-Man" and catch the full thing during the two-hour series premiere of "Marvel's Agent Carter" Tuesday, January 6 beginning at 8:00 p.m. ET on ABC!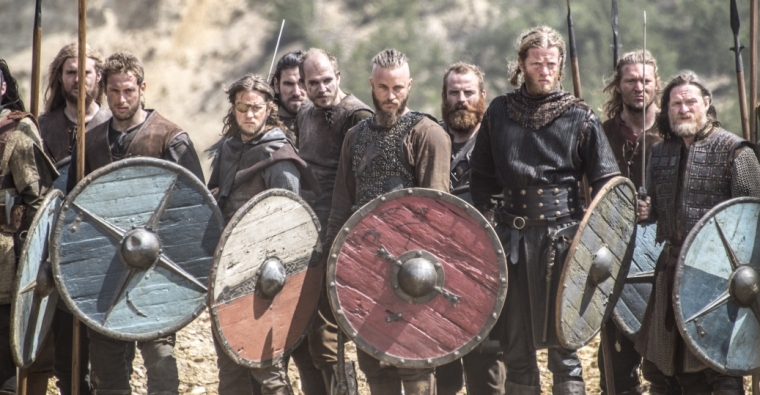 Season three of HISTORY's hit scripted drama series VIKINGS returns on Thursday, February 19 at 10 p.m. ET. The new 10-episode season begins with Ragnar (Travis Fimmel) as King and follows the great responsibility that now rests on the shoulders of the former farmer.
With the promise of new land from the English, Ragnar leads his people to an uncertain fate on the shores of Wessex. King Ecbert (Linus Roache) has made many promises and it remains to be seen if he will keep them. But ever the restless wanderer, Ragnar is searching for something more … and he finds it in the mythical city of Paris. Rumored to be impenetrable to outside forces, Ragnar and his band of Norsemen must come together to break down its walls and cement the Vikings legend in history.
The gripping family saga of Ragnar, Rollo (Clive Standen), Lagertha (Katheryn Winnick) and Bjorn (Alexander Ludwig) continues as alliances and loyal friendships are questioned, faith is catechized and relationships are strained. VIKINGS tells the extraordinary tales of the lives and epic adventures of these warriors and portrays life in the Dark Ages, a world ruled by raiders and explorers, through the eyes of Viking society.
Check out some of the new characters that will be introduced this season.
Kalf (Ben Robson) – Lagertha's young, handsome second in command. She is fond of him and trusts him to look after her affairs while she is away, but it is possible that Kalf is more ambitious and calculating than he appears.
Harbard (Kevin Durand) – A wanderer who turns up unexpectedly in Kattagat when Ragnar and most of the men of the town are away raiding. Harbard will have a profound effect on Queen Aslaug, Siggy and Helga, all of whom have had the same dream, presaging his arrival.
Emperor Charles of France (Lothaire Bluteau) – A complex, troubled and powerful man who views battling the Vikings as spiritual and earthly.
Gisla (Morgane Polanski) – The daughter of Emperor Charles and a beautiful, young woman of considerable courage and resolution.
Travis Fimmel continues to lead the stellar cast as the curious warrior Ragnar, along with Katheryn Winnick as Lagertha, an Earl and fierce shield maiden; Clive Standen as Rollo, Ragnar's impulsive brother; Alexander Ludwig as Bjorn, the intelligent and bold warrior son of Ragnar; George Blagden as Athelstan, a former monk befriended by Ragnar; Jessalyn Gilsig as  Siggy, beautiful wife of the late Earl Haraldson; Linus Roache as Ecbert, King of Wessex, a man of strength, knowledge and undisguised ambition; Gustaf Skarsgard as Floki, a genius ship builder and loyal yet sometimes dangerous friend of Ragnar's; and Alyssa Sutherland as Queen Aslaug, Ragnar's wife.
Catch up on all previous episodes from Vikings Season 1 and Season 2 now streaming on Hulu and Amazon.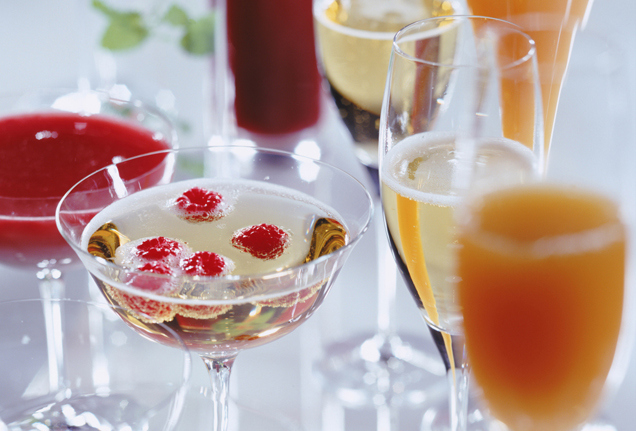 5….4….3….2….1! Happy New Year!
As you and your friends welcome in a new year and are giving cheers to each other you find out one of two things. One your class is empty or two you are drinking the same cocktail you did last year. Why not have a New Year's resolution right a midnight. Try one of these following drinks as a way to bring in 2015!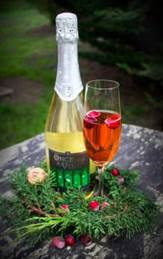 Enchanted Berry Bubbly (5 Servings)
• 1 750 mL Bottle Once Upon A Vine, Enchanted Woods Bubbly
• 1 12 oz. Pack Whole Cranberries
• 1 24.5 oz. Bottle Raspberry Flavor Syrup
Directions: Freeze cranberries overnight. Add a dash of raspberry syrup to each glass of sparkling wine and garnish with three frozen cranberries.
Bulleit Hot Toddy
• 1.25 oz. Bulleit Bourbon
• 1 tsp. fine grain sugar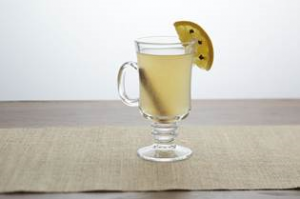 • 2 small clove(s)
• 1.5 oz. boiling water
Directions: Add Bulleit Bourbon, fine grain sugar and cloves in a mug. Add boiling water. Stir.
Captain's Black Washington Apple
• .75 oz. CAPTAIN MORGAN® Black Spiced Rum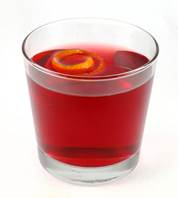 • .75 oz. Apple Liqueur
• .75 oz. Red Cranberry Juice
Directions: In an ice filled shaker glass, combine all the ingredients. Shake well and strain into a shot glass.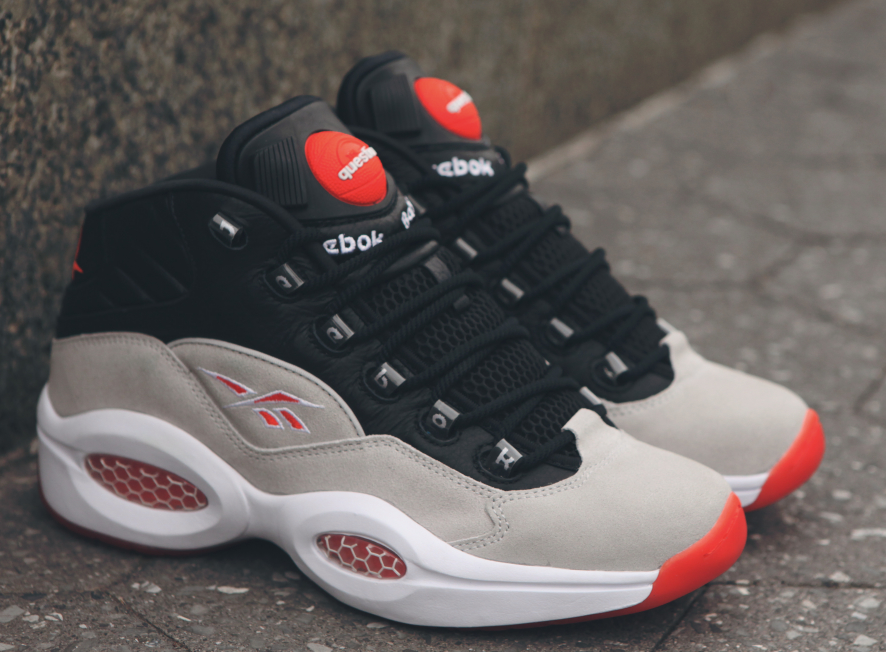 To help celebrate the 25th Anniversary of The Pump technology we combined our Pump custom fit technology with some of the most iconic shoes in Reebok's basketball history. The first launch of the four-shoe "Pump It Up" pack, The Pump Question takes inspiration from the Pump Omni Lite that was made famous in 1991 by Dee Brown's no look dunk and fuses it with basketball legend Allen Iverson's signature shoe, the Question.
On December 24th you will have the opportunity to pick up a pair of this limited edition Pump Question at Jimmy Jazz, Shiekh Shoes, DTLR or Reebok.com for $174.99.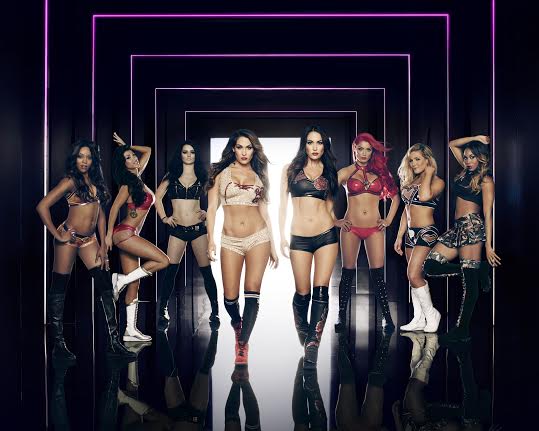 When Total Divas returns with all-new episodes on January 4 at 10pm ET, a new duo emerges to shake up the dynamics of the cast: WWE® Diva Alicia Fox™ and WWE Diva Paige™.  Former WWE Divas Champion, Paige, is a raven-haired Diva who preaches a simple message: she wants to mix it up in the ring. She first began battling when she was 13, following her family of English wrestlers, and gained prominence inside the WWE's NXT Division, as the first NXT Women's Champion. Similarly, the stunning and lithesome Alicia Fox has proven herself to be far more ferocious and eccentric than anyone ever expected. The talented Ms. Fox has etched her name in WWE record books as the first African-American woman to win the Divas Championship. Together, the two ladies, along with friend WWE Diva Rosa Mendes™, form a clique in the locker room that rivals the Bella Twins™ and WWE Diva Cameron™ (Ariane), leaving Natalya™ (Nattie) stuck in the middle.
As season three progresses, a longtime feud between Ariane and Alicia forces the two Divas to go head-to-head. On the couple's front, the newly crowned WWE Divas Champion Nikki Bella™ and WWE Superstar John Cena®, are on the outs after he blindsided her with the idea that they may not be meant for each other. Brie Bella™ also has to confess to Nikki that she went behind her back and confronted Cena about his stance on marriage that lead to the couple's turmoil. Newlywed Eva Marie™ struggles with some surprising health and body image issues, while Brie seriously considers giving up her exciting career for a more domestic life. The locker room gets awkward when Rosa misreads another Diva's outgoing personality as romantic overtones and tries to pursue a relationship. In addition, as Nattie deals with her imploding marriage and its subsequent fallout, she looks to family and friends for support and a new place to live – away from her husband WWE Superstar Tyson Kidd™ (TJ).
All-new episodes of Total Divas start Sunday, January 4, 2015 at 10pm ET, before returning to its regular time slot at 9pm beginning January 11.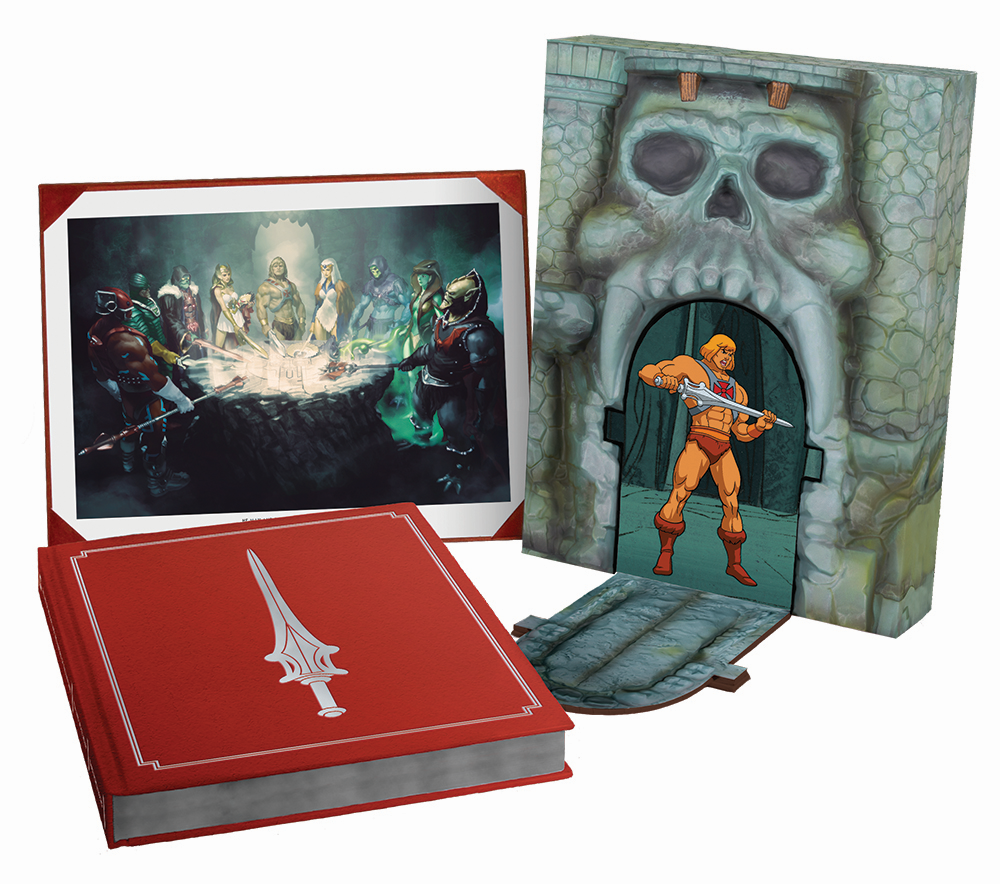 Just in time for fans' holiday wish lists, Dark Horse and Mattel announce that the biggest art book of 2015 – The Art of He-Man and the Masters of the Universe – will receive a limited edition release.
Restricted to 4,000 copies, The Art of He-Man and the Masters of the Universe Limited Edition comes packaged in a deluxe Castle Grayskull slipcase, with an exclusive foil embossed cover and portfolio print, coming in at just under 400 pages with commentary written by Tim & Steve Seeley.
In 1982, the world was introduced to He-Man® and Masters of the Universe®. What followed was a cultural sensation that changed the landscape of children's entertainment forever! Join Mattel and Dark Horse in this comprehensive retrospective chronicling the decades-long epic journey of He-Man from toy, to television, to film, to a true pop culture phenomenon!
The Art of He-Man and the Masters of the Universe includes rarely seen images of concept sketches, prototypes, and more from Mattel's archives. Featuring beautifully restored art from master illustrator Earl Norem—celebrated artist of the most memorable He-Man images, interviews with Dolph Lundgren, Paul Dini, Erika Scheimer, and many more!
The Art of He-Man and the Masters of the Universe Limited Edition is on sale in comic shops April 15th and April 28th in bookstores.  Pre-order your copy today from these fine retailers:
Think Geek
PopCultcha
Big Bad Toy Store
Forbidden Planet
TFAW
Dark Horse Booth at 2015 Conventions