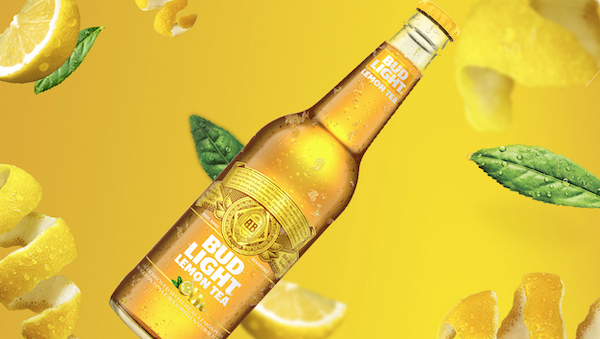 Much like Bud Light Lime and Bud Light Orange, Bud Light Lemon Tea is brewed with real lemon peels and aged over real tea leaves for a subtly sweet twist on America's favorite light lager.  Bud Light's citrus peels line is a favorite for summer time and we are excited to bring you the news of Bud Light Lemon Tea in time for the warm days ahead! Lemon Tea is a summer seasonal offering and will only and will only be on shelves until September, so make sure to stock up this summer.  Bud Light Lemon Tea will also include a comprehensive on-pack ingredients label following the transparency movement started by Bud Light mother brand, Bud Light Lime and Bud Light Orange earlier this year.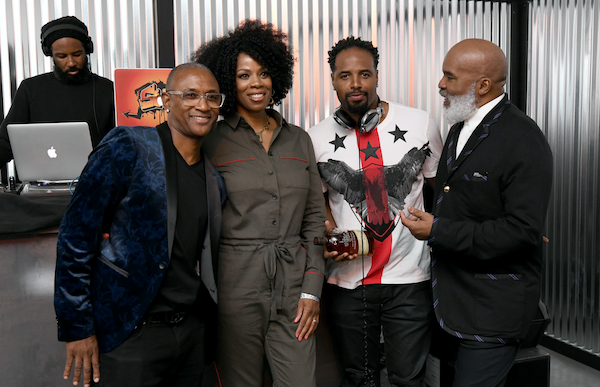 It looks like Bulleit pulled out all the stops at this year's Tribeca Film Festival. When it comes to reunions, Saturday's 25 Year In Living Color Celebration at Tribeca Film Festival with the Bulleit 3D Printed Frontier Experience was all sorts of vibrant! With appearances by David Alan Grier, Tommy Davidson, guest DJ Shawn Wayans made for a special evening.
The cast and crew enjoyed delicious 3D printed cocktails served over a truly incredible architectural feat – a 3D printed cocktail bar composed of 7,000+ individually printed pieces.
Then top actors Ben Stiller, Maya Erskine, Jack Quaid, Beck Bennett and more celebrate PLUS ONE's premiere screening at the Bulleit 3D Printed Frontier Lounge at the 18th annual Tribeca Film Festival.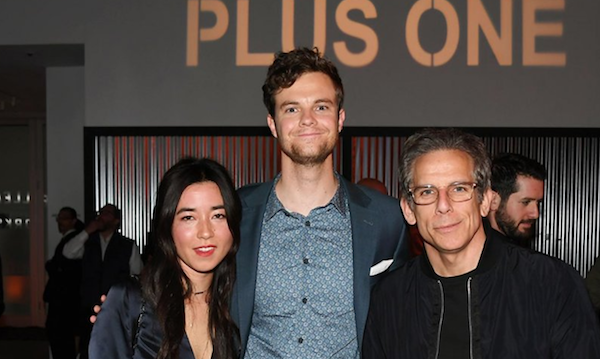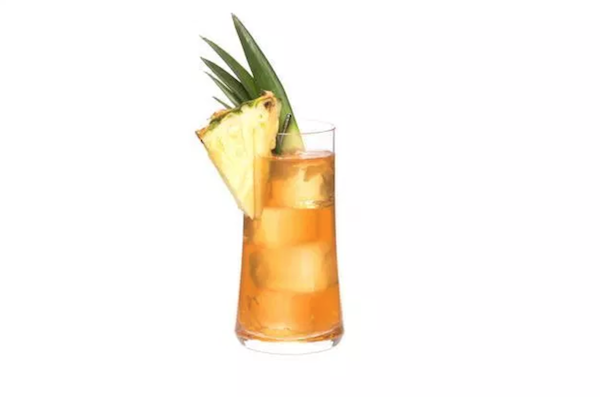 Inspired by Hennessy's partnership with Mexican boxer Canelo Alvarez and centered on the theme of pushing the limits of potential (or "Never stop. Never settle."), the world's best-selling Cognac celebrates another year of the ongoing partnership with Golden Boy Promotions – Hennessy supports Canelo's quest to become the world's best boxer, highlighting him as an inspiration to others as he fights his way to the top.
So this weekend as you watch the fight on May 4th and celebrate Cinco De  Mayo here are two cocktails you can enjoy responsibly with friends.
HENNESSY V.S.O.P PRIVILÈGE JALAPEÑIA
1 ½ oz Hennessy V.S.O.P Privilѐge Cognac
3 oz Pineapple Juice
Jalapeño Slice
Garnish: Pineapple Wedge & Basil Leaf
Glass: Rocks Glass
Method: Shake all ingredients in a shaker and serve over ice with a Basil Leaf garnish.
HENNESSY V.S.O.P PRIVILÈGE PINEAPPLE SPRITZ
1 ½ oz Hennessy V.S.O.P Privilѐge Cognac
2 ½ oz pineapple juice
2 ½ oz soda water
Garnish: Pineapple wedge, or Lemon wedge
Glass: Highball
Method: Pour Hennessy and juice into a Collins glass with ice, top with soda water and garnish with a pineapple wedge.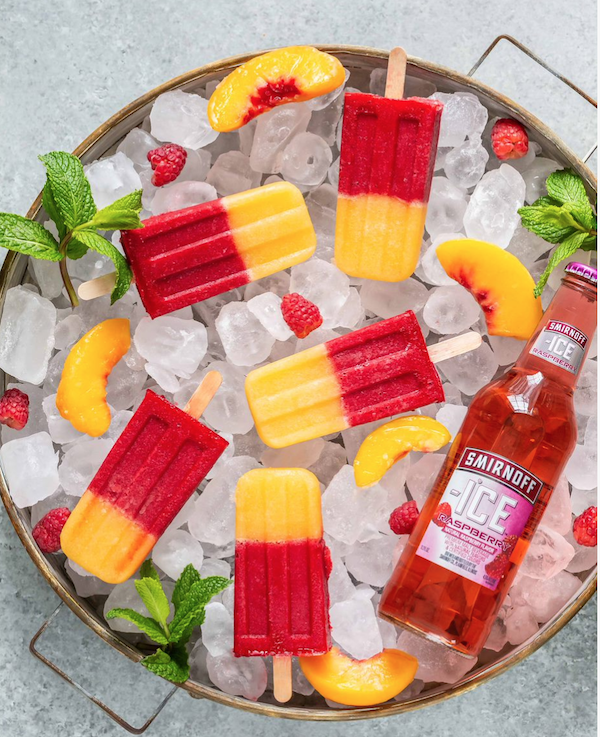 With the weather getting warmer, there's no better time to freshen up your go to cocktails with something new! Whether you're enjoying the warm weather and a Smirnoff Ice Raspberry Peach Bellini Pop during a picnic or sipping on some chilled Smirnoff Seltzer Raspberry Rosé Frosé on a rooftop with you will be refreshed this season.
Check out the recipes below.
Raspberry Peach Bellini Pops (Serves 10) – .527 oz alcohol per pop
6 ounces Smirnoff Ice Raspberry
8 ounces fresh peach puree
5 ounces Champagne
8 ounces fresh raspberry puree
Directions: Mix peach puree with champagne and pour into the bottom of 8 ice pop molds.  Freeze until solid. Mix raspberry puree with Smirnoff Ice Raspberry and pour on top of the peach layer.  Freeze until solid. Could also make multiple layers.
Raspberry Rosé Frosé (serves 2)
2 cans (24 ounces) Smirnoff Spiked Sparkling Seltzer Raspberry Rosé
12 oz frozen raspberries
1/4 – 1/2 cup (taste test along the way) granulated sugar
.5 oz lemon juice
Lemon peel and slice for garnish
Directions: Place all ingredients into a blender and blend until smooth. Pour into wine glasses and garnish with lemon peel.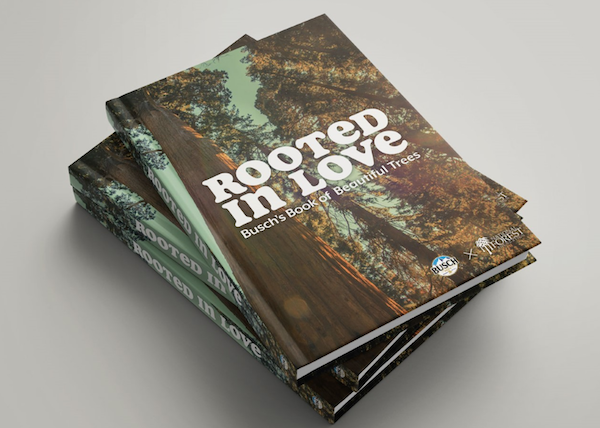 Since its founding, Busch beer—the beer brewed for the great outdoors and 'crisp and cold as a mountain stream'—has encouraged its fans to enjoy everything our planet has to offer. And in honor of Earth Day 2019, Busch is showing off its love for the outdoors while also giving back to the planet with the release of Rooted In Love.
Rooted in Love, a premium hard-cover coffee table book made from FSC Certified recycled paper, is an ode to the planet earth from Busch. Each page honors a different tree across America and features a heartfelt love letter from Busch to that tree.
In honor of Earth Day and to help create a Better World by 2025, Rooted in Love will be available for purchase via Rally Up from April 18 – 30 for $20, with all proceeds from every purchase donated directly to the National Forest Foundation (NFF).
Every person who purchases Rooted in Love will not only contribute directly to the NFF's tireless work to protect healthy forests and watersheds across the country, but will walk away with a physical reminder of the contribution and beautiful new addition to their coffee table collection.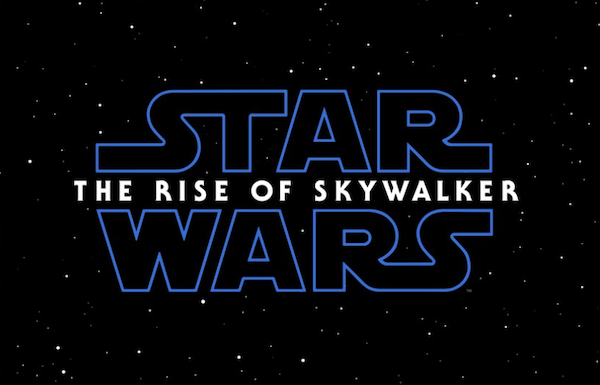 Over the weekend Director/Writer J.J. Abrams and Producer Kathleen Kennedy were joined by stars Daisy Ridley, John Boyega, Kelly Marie Tran, Oscar Isaac, Billy Dee Williams, Naomi Ackie, Joonas Suotamo and Anthony Daniels, and droids BB-8 and D-0, for a panel discussion at Star WarsCelebration in Chicago, moderated by Stephen Colbert.
It was a day of surprises at Star Wars Celebration for the enthusiastic fans in attendance as the title of the final installment of the Skywalker saga was also revealed, Star Wars: The Rise of Skywalker, and along with the first trailer for the film a brand-new teaser poster!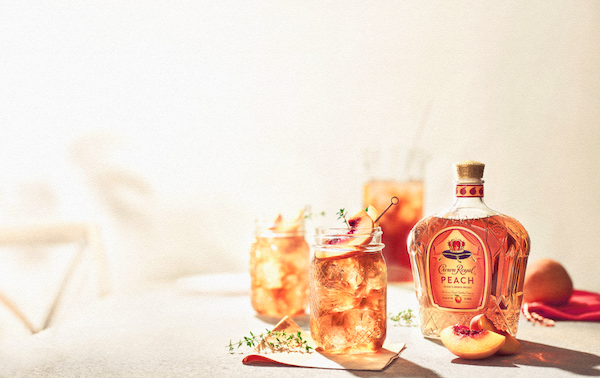 With Mother's Day just around the corner, we thought it might be a great time to share with you Crown Royal's new Peach flavored whisky, as well as some delicious cocktail recipes that your mom would enjoy on her special day.
Infused with the flavor of fresh Georgia peaches, Crown Royal Peach is a deliciously sweet and perfectly sippable whisky for long-time fans and those new to the spirit. Whether breakfast in bed or at the brunch table, in a cocktail or on the rocks, Crown Royal Peach is just the treat mom deserves to kick off her day.
Royal Peach Tea
– 1.5 oz Crown Royal Peach
– 6.0 oz iced tea
– 1 slice of lemon or peach
Fill a mason jar with crushed ice. Add Crown Royal Peach and iced tea. Stir gently then garnish with a lemon or peach slice (or both!)
Royal Peach Fizz
- 0.5 oz Crown Royal Peach
– 0.5 oz orange juice
– 4.0 oz champagne
– 1 mint sprig
Add Crown Royal Peach and orange juice to a stemless champagne glass. Top with champagne. Garnish with a mint sprig.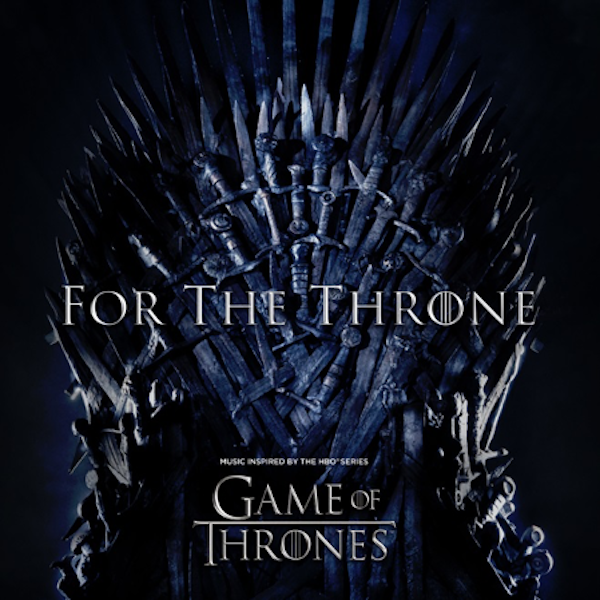 Columbia Records and HBO have announced For The Throne (Music Inspired by the HBO Series Game of Thrones) in celebration of the highly anticipated global hit series' final season. This is first time HBO has partnered up with a major label to curate a soundtrack, specifically for the series, that will feature brand new songs from an array of music's biggest names. The soundtrack is set to release worldwide on April 26.
For The Throne is available for pre-order now via 11 different vinyl configurations: nine cover variants representing each house crest, one color variant with fire and ice colored vinyl, and one standard.
A$AP Rocky
Chloe X Halle
Ellie Goulding
Jacob Banks
James Arthur
Joey BadA$$
Lennon Stella
Lil Peep
Maren Morris
Matthew Bellamy
Mumford & Sons
Rosalía feat. A.CHAL
SZA
The Lumineers
The National
The Weeknd
Travis Scott
Ty Dolla $ign
X Ambassadors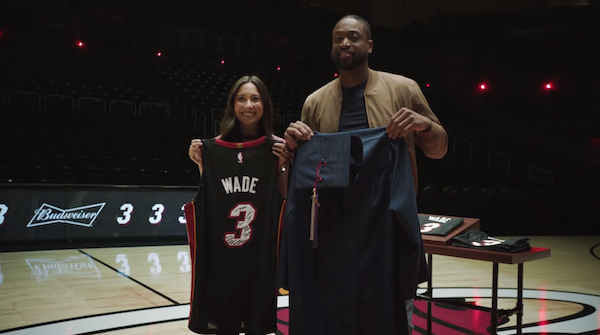 Today, Budweiser is unveiling a tribute film, "This Bud's for 3," honoring Dwyane Wade's upcoming retirement, celebrating not only his incredible athletic achievements but most importantly his impact and legacy off the court.
The film takes Dwyane's season-long jersey swap ritual to the next level as he comes face-to-face with some of the fans he's impacted the most throughout his career – each ready with their own "jersey" to swap with him.
"Throughout the year, I've had the opportunity to reflect on my basketball career and thank so many teammates, coaches and mentors who have impacted me on the court. Thanks to Budweiser for reminding me that my connection to people is bigger than basketball. While my basketball career is coming to a close in the coming days, my relationship with my fans will only continue to grow." said Dwyane Wade
To watch the video: CLICK HERE!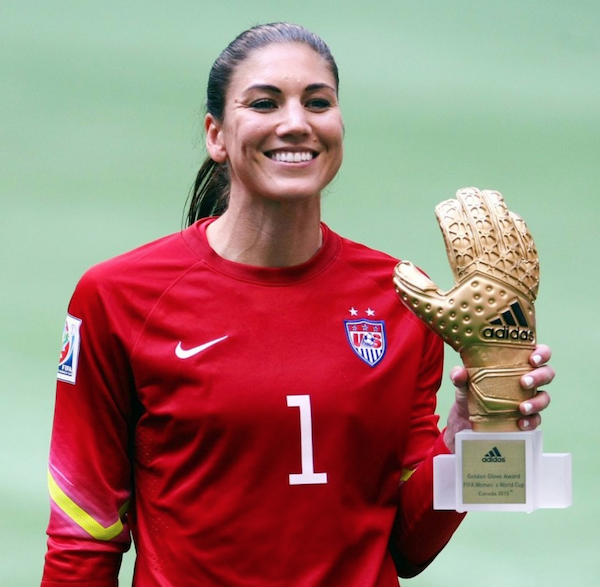 It was revealed today that the life story of American soccer star and equality activist Hope Solo will be told through a film produced by Argent Pictures, the film production and financing outfit run by Jill Ahrens, Ryan Ahrens and Ben Renzo.
Argent has optioned the life story rights of the two-time Olympic gold medalist and World Cup Champion Hope Solo and has tapped Christine Crokos (PIMP) to write and direct the feature film.
Jill Ahrens, Ryan Ahrens and Ben Renzo will produce the film. Executive Producers are Argent partners Drew Brees, Tony Parker, Michael Finley, and Derrick Brooks.
Hope Solo's story showcases the inspiring rise of a true American all-star athlete who started in humble beginnings and became a two-time Olympic gold medalist, a World Cup champion and is regarded as one of the top female soccer goalkeepers in the world.
From the beginning, Hope was a true competitor leading her high school team to win multiple titles and a state championship and then becoming the best women's goalkeeper in Pac-10 history for the University of Washington. After graduating she continued to play professionally as a goalkeeper in the U.S. and European leagues and for the U.S. at the World Cup in 2007, 2011, and 2015 and Olympics in 2008, 2012 and 2016. Although the U.S. lost in the quarterfinals of the 2007 and the finals of the  2011 World Cup she helped the US team rebound from both losses and win gold medals at the 2008 and 2012 Summer Olympics, and in 2015 she helped the U.S. team finally win a Women's World Cup Championship.
As a vocal advocate for equal pay and women's rights in soccer, she shouldered the brunt of pushback while playing professionally. It is Solo's mission now to fight for women's rights and general equality.
Producer Ben Renzo said, "We are very excited to be working to bring Hope's life story to the big screen with Christine at the helm. Hope is an amazing athlete, with an intense competitive spirit who has achieved some of the highest accomplishments in women's soccer as a professional goalkeeper. Her journey to becoming an elite athlete and one of the best soccer players at her position is incredibly motivating, and that's what makes this story special to us. We want to make movies that entertain and inspire – and Hope's story encompasses those themes."
"Hope Solo is a force of nature who broke down walls in women's sports, both as a player and as a humanitarian," said writer /director Christine Crokos. "Her story is one of pure trailblazing and fierce athleticism – one that many generations to come will honor and look up to."
Lisa Nitti negotiated the deal on behalf of Argent Pictures. Negotiations on behalf of Hope Solo were handled by Rich Nichols. The deal was set up by manager Tiffany Shine.