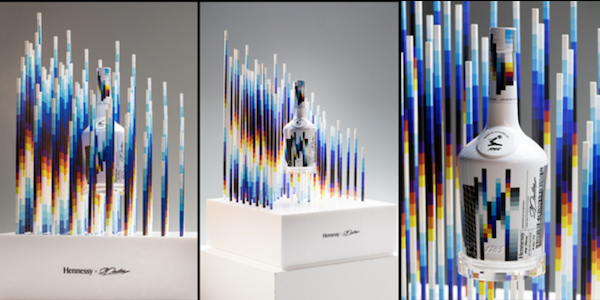 Hennessy's Very Special Collector's Edition by Felipe Pantone, the latest limited edition offering from the brand's collaboration with the world-renowned contemporary artist.
Drawing on Pantone's signature Configurable Art series, the Hennessy Very Special Collector's Edition lends itself to multiple optics, inviting the collector to transform the graphics for unique customization. At the center of the sculpture sits a Hennessy V.S carafe, surrounded by multi-colored, moveable rods that can be interchanged and reconfigured for a dynamic, custom artwork. I've seen many many people asking for recommendations for a graphics tablet in order to play Osu!
As a piece of configurable art, the Hennessy Very Special Collector's Edition reflects the continuous movement of the world around us, inviting people to participate in shaping its form. Like street art and graffiti, it expresses a sense of freedom, embracing the artist's sensibility while allowing art lovers to be part of the process.
The Hennessy Very Special Collector's Edition by Felipe Pantone (SRP: $1,500) will be available for purchase starting November via Clos19, LVMH's e-commerce site dedicated to the 'Art of Hosting.'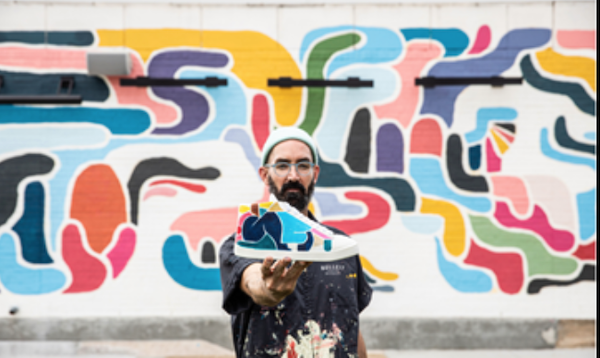 Bulleit unveiled limited edition 3D Printed Sneakers – a creative collaboration between the brand, nationally recognized Dallas-based street artist Kyle Steed and cutting-edge industrial design firm Tangible Creative.- as part of the Bulleit 3D Printed Frontier Experience.
Held at the historic Ervay Theater in Dallas, TX, last night's Bulleit 3D Printed Frontier Experience blended fashion, art, mixology, technology and design - featuring the jaw-dropping Bulleit 3D Printed Bar, some of the world's first 3D printed cocktails, live mural art painting from Kyle Steed, and of course, the custom 3D Printed Sneakers.
This marked the fourth installment of the traveling experience, which has made previous stops in Oakland (at the city's historic Sixteenth Street Station), Austin (ahead of the SXSW festival) and New York City (as part of Tribeca Film Festival).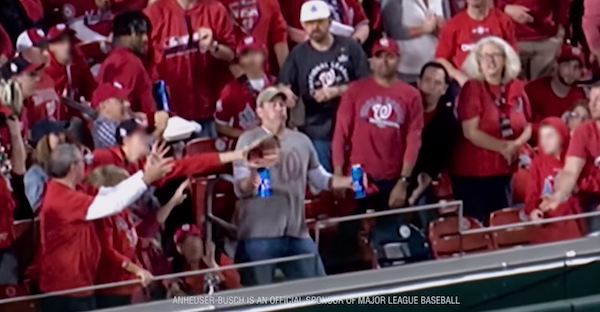 The legendary Jeff Adams, aka Bud Light Guy, and our personal World Series Hero, saved his beers with the play of the game during Game 5 of the World Series on Sunday. ICYMI, Jeff bounced a two-run homer off his chest without losing a single drop of the two Bud Lights in his hands. Mind. Blown.
After the moment went viral, Bud Light wanted to recognize Jeff and his valiant efforts with a nationally-televised commercial highlighting his epic act of athleticism. The commercial is set to air tonight nationally on FOX Sports during Game 6.
Andy Goeler, VP of Bud Light shared: "We were so inspired by the athleticism of Jeff Adams, we knew we had to reward him for his act of heroism in not spilling one drop of his Bud Lights. This is the first time we've featured a Bud Light fan in a nationally-televised commercial, and he's the perfect guy to represent baseball and Bud Light fans across the country."
That's not all, Jeff will be at the game sitting in the same tonight, wearing his custom Bud Light "Always Save the Beer" t-shirt, which Bud Light has produced exclusively for him to commemorate the moment.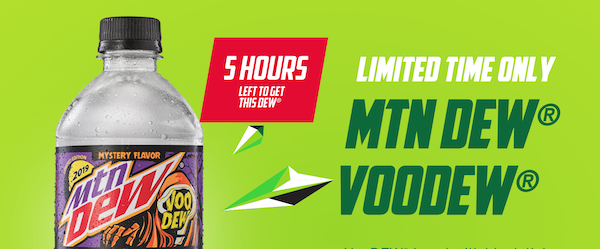 Mountain Dew has finally announced the secret flavor of its Halloween-themed drink VooDEW!
*Cue the drumroll*
With a whopping 35 million pounds eaten per year – enough to circle the moon 21 times with 9 billion individual kernels – the flavor is… CANDY CORN. And, what better day to announce it than National Candy Corn Day?
While the triangle-shaped, tri-colored candy is either welcomed with open arms or vilified every October, one thing DEW drinkers can all agree on is that VooDEW will be sorely missed. The drink will only be available for two more days before being sent to the Mountain Dew graveyard.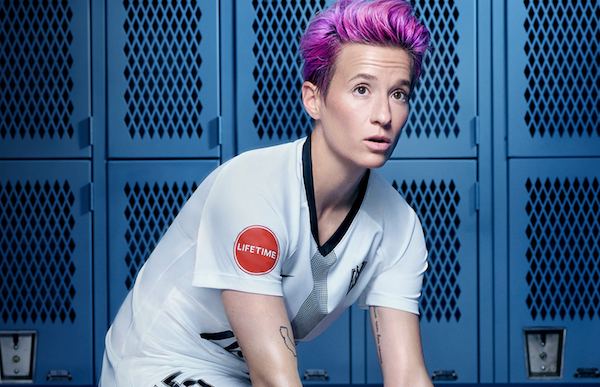 In July, Budweiser called on fans to support the NWSL with the #WontStopWatching movement and soccer supporters showed up in record numbers.
The objective was to raise the volume on the league and its players during the regular season and not just high profile competition moments like the World Cup. Budweiser's not done though, the brand is taking their commitment to the next level by calling on other brands to become future sponsors of the NWSL and showing just how passionate women's soccer fans can be.
In an unprecedented move, the NWSL and Anheuser-Busch's sports marketing team have partnered to leverage their combined connections and resources to expand the NWSL's portfolio of partners and grow the sport of women's soccer.
Bud's "Future Official" campaign will call on businesses to become the next sponsors of the NWSL. The campaign gives fans the power to pre-order future official products of the NWSL even before a sponsor signs on. The Future Official e-commerce site and print, online and video ads starring Megan Rapinoe will facilitate pre-ordering of "Future Official" products from a wide range of available sponsor categories.
The spot, featuring a voice-over by NWSL star Megan Rapinoe, is directed to brands, calling on them to become official sponsors because "the more support the league gets, the more the world will watch. The more the world watches, the closer we get to an equal playing field." In search for the best Kamado Grills? Check out our comprehensive and honest reviews. Choose not just the best Kamado grill, but the best model for you. We researched and tested some of the best Kamado grills to help you decide! The best Kamado grill is considered as one of the more effective residential outdoor ovens. It is an oven that runs with charcoal as fuel. Take a look at the best ceramic kamado grills on the market in our helpful guide that looks at 8 different offerings at different price points and sizes. Best Kamado Grill Brands at Grilliam.com – visit us for more info!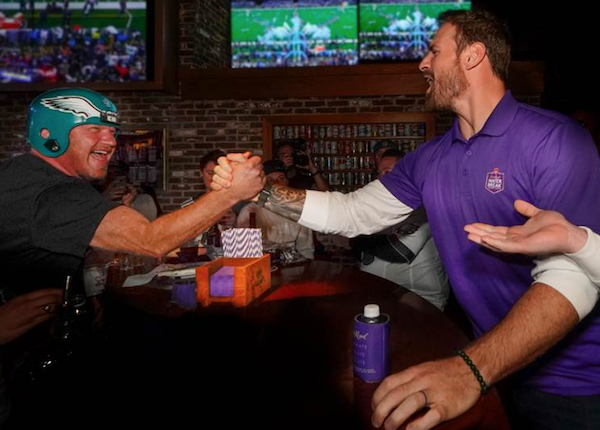 Former Eagles player, Chris Long surprises a bunch of Eagles fans when he showed up at a bar in Philly. Long stopped by a local Philly bar to ensure everyone stayed in the game with the Crown Royal Water Break – a movement dedicated to drinking responsibly and hydrating between cocktails.
During the game, Chris passed out waters to fans throughout the bar, enjoyed Crown Royal cocktails and encouraged everyone to stay hydrated and drink responsibly. Chris Long is such a great guy so I am not surprised he did this to Eagles fans.Check out the video here.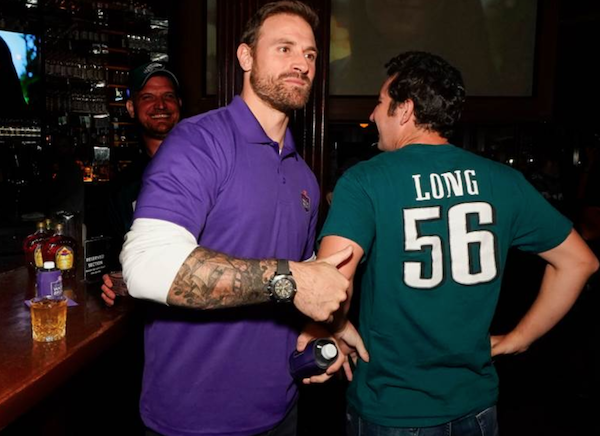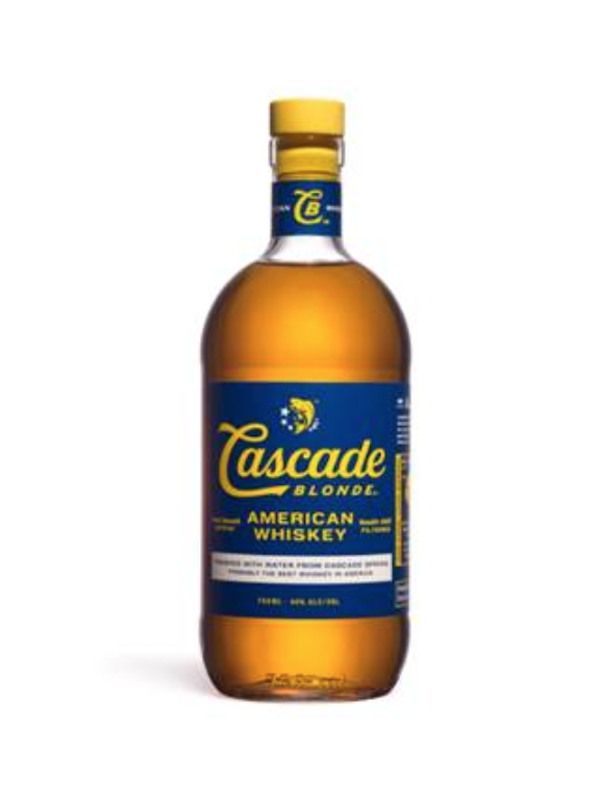 Cascade Blonde American Whiskey is simple and their shareable cocktails are best enjoyed among friends.
Check out the recipes fbelow or the newest concoctions from the American whiskey brand — the Cascade Cider and Cascade Toddy – perfect for day sippin' fall and winter occasions. The key ingredient in both is Cascade Blonde, a new style of blonde American Whiskey that's incredibly smooth, easy drinking and meant to be enjoyed any time of day, hence the lighter in color liquid vs. your typical whiskey brand.
Cascade Cider
•        1.5 oz Cascade Blonde
•        3 oz Apple Cider (Red Jacket when available)
•        Small Orange Wedge
•        Cinnamon stick garnish
Shake whiskey and cider over ice. Strain into cup with fresh ice. Squeeze small orange wedge into drink and drop into cup.
Cascade Toddy
•        1.5 oz Cascade Blonde
•        4 oz Boiling Hot water
•        .25 oz Honey
•        Lemon Wheel
•        Cinnamon stick garnish
Add ingredients into a mug and stir. Garnish with a lemon wheel and cinnamon stick.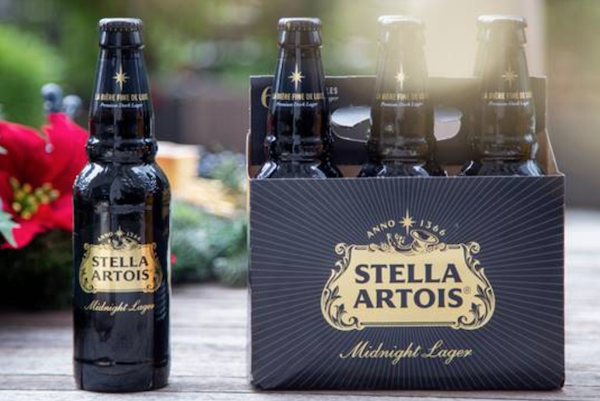 Stella is dropping its first-ever, limited-edition seasonal dark brew just in time for the holidays — introducing Midnight Lager.
The beer welcomes a bold new black and gold look – inspired by the midnight sky itself, with notes of Belgian dark chocolate and freshly brewed espresso, and a 5.4% ABV.
Midnight Lager will hit shelves nationwide on November 4, but first…..to kick off the holiday season, the brand will be releasing the limited-edition beer on Halloween in America's most haunted town, Sleepy Hollow, with *free tastes* offered to residents & visitors.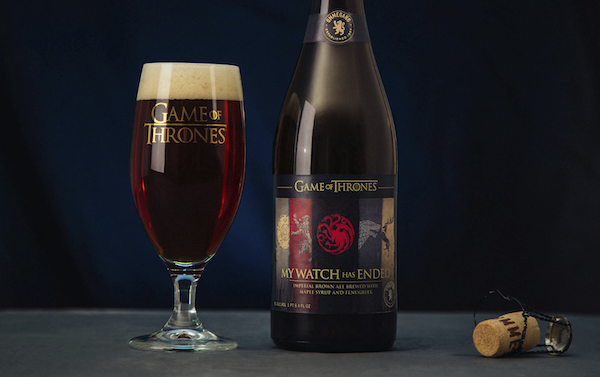 Brewery Ommegang and HBO Licensing & Retail are pleased to announce the 15th and final offering in their multi-year, multi-beer partnership inspired by HBO's award-winning drama, Game of Thrones®. My Watch Has Ended, an imperial brown ale brewed with maple syrup and fenugreek, will be available this fall, expressing the state of Westeros after eight seasons of bloody battle.
"We've brewed an amazing array of different beers over the course of this partnership, and it's been our pleasure to be part of this phenomonal story," said Brewery Ommegang president Doug Campbell. "A tribute to fans everywhere, My Watch Has Ended is a fitting end to the series, and a reflection of the mindset of fans now that this epic story has come to a close. We hope it's something they'll enjoy with friends as they reminisce about their favorite episodes and characters."
"Fifteen beers and six years later, we've now arrived at our aptly named final beer, My Watch Has Ended," said Jeff Peters, VP of Licensing & Retail. "What an incredible collaboration this partnership with Brewery Ommegang has been, and we couldn't be prouder of this final product. Cheers!"
My Watch Has Ended is brewed with two-row base malt, specialty grains such as oat flakes and chocolate malt, plus maple syrup and fenugreek, an herb with a maple-like aroma and flavor. Hopped with Hallertau Magnum and Styrian Golding varietals and fermented with an English ale yeast, with aromas of sweet maple and caramelized sugar, the beer pours a rich mahogany. Notes of cocoa and toffee and a smooth, velvety mouthfeel finish dry, with gently smoldering roast.
My Watch Has Ended is 8% ABV and makes a superb match for rare, grilled steak. The char pairs with the roasted malt while maple notes play off the sweetness in the meat. The beer is also a fine candidate for sipping before the fireplace as winter arrives.
The beer will be available on draft and in 750 ml bottles at the suggested retail price of $11.99/bottle. My Watch Has Ended launches in late fall in time for the holidays, and alongside the Collector's Edition pack, featuring three previously released beers: Take the Black Stout, Fire and Blood Red Ale, and Winter is Here Double Wit, plus a commemorative glass. Enjoy all of these beers while reliving the show with the delux Game of Thrones-box set that arrives in stores in early December, just in time for holiday giving.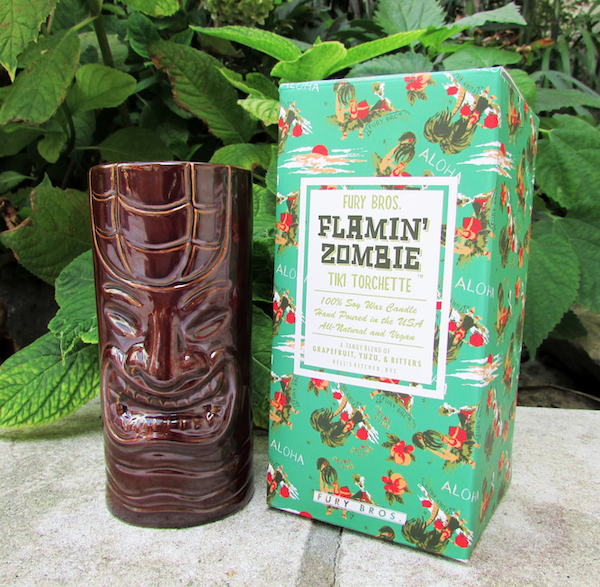 Looking for a better scent to permeate through the house? How about the Fury Bros. Tiki Cocktail candle line. The FuryBros are brothers who are also bandmates in the rock band "Jeremy and the Harlequins' launched a premium candle and men's grooming company in 2015 out of their apartment in Hell's Kitchen.
The brothers just launched Tiki Torchette – hand-poured candles inspired by classic tiki cocktails and pays homage to vintage Hawaiian culture. For more information go to their site here!