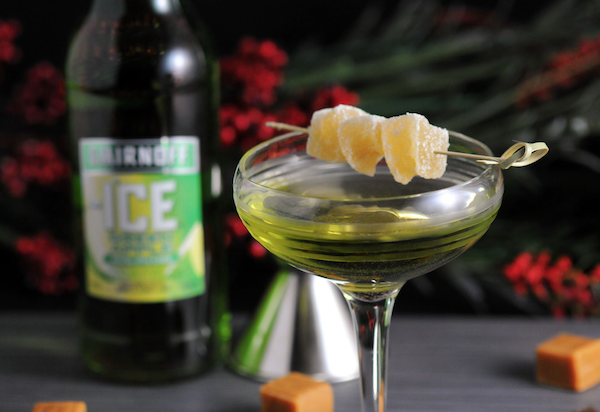 We are in full swing of the holiday season. You will be going to some parties like boozy brunches, family gatherings and holiday feasts after all. If you're looking to kick up your next party platter, boozy brunch or family gathering – Smirnoff Ice has you covered. The below Smirnoff Ice cocktail AND food recipes will steal the show whether you're hosting or just bringing a dish.
1. Holiday Berry Sparkler
Ingredients
For the Cranberry Simple Syrup
·         1/2 cup sugar
·         1/2 cup water
·         1/2 cup cranberries
For the Cocktail
·         .75 oz cranberry simple syrup (recipe below)
·         .50 oz triple sec
·         1.50 oz apple cider
·         1 oz original Smirnoff Ice
·         2 oz strawberry Smirnoff Ice
·         Cranberries and lemon peel for garnish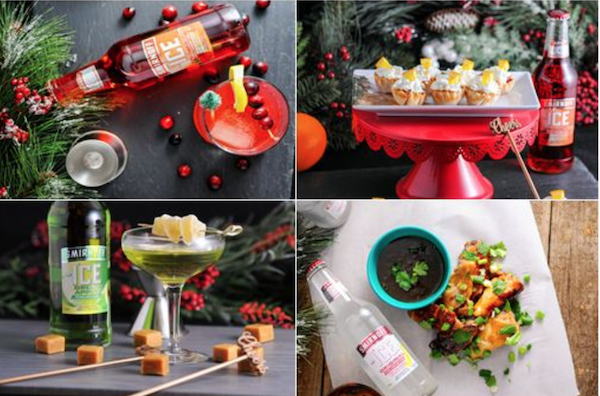 2.   Mini Berry Bites
Ingredients
For the Cranberries
• 1/2 cup cranberries
• 1/2 cup sugar
• 1/2 cup water
For the Bites
• Mini Phyllo dough cups
• 2 pkgs gelatin
• 1/2 cup water
• 1/2 cup Strawberry Smirnoff Ice
• Sugared cranberries (recipe above)
• whipped cream
• orange slices
3.   Caramel Green Apple Cocktail
Ingredients
• 1 oz Smirnoff Kissed Caramel vodka
• .50 oz ginger simple syrup
• 1.50 oz green apple Smirnoff Ice
4.  Citrus Asian Wings
Ingredients
For the Wings
• 2 lbs wings
• 1 bottle Smirnoff Ice – we used the original flavor
• 2 tablespoons soy sauce or teriyaki sauce
• 1 tablespoon sesame oil
• 1 teaspoon powdered ginger
• 2 cloves garlic, diced
• Salt and pepper to taste – about 1/2 tsp each
• 3 green onions, green and white parts diced
• 1 tablespoon cilantro, chopped
For the Glaze
• 2 cups Smirnoff Ice Original
• 2 Tbsp honey
• 2 Tbsp Brown sugar
• 1 tsp corn starch
• 1 Tbsp Teriyaki
• 1/4 tsp chili powder
• black pepper to taste.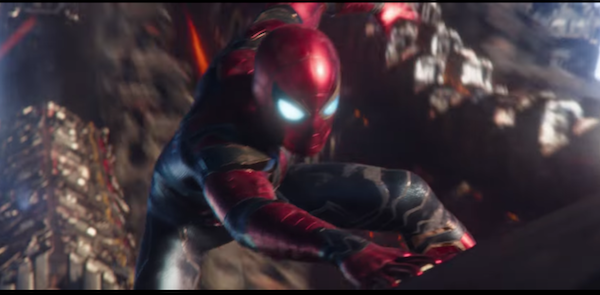 Marvel has done it again!!! Avengers: Infinity War trailer is now up! Marvel officially released this teaser trailer for the new movie. The video features Infinity War characters with Chris Pratt, Robert Downey Jr and Tom Holland. This movie is combining the Avengers, Spider-Man, Guardians of the Galaxy and they all battle Thanos!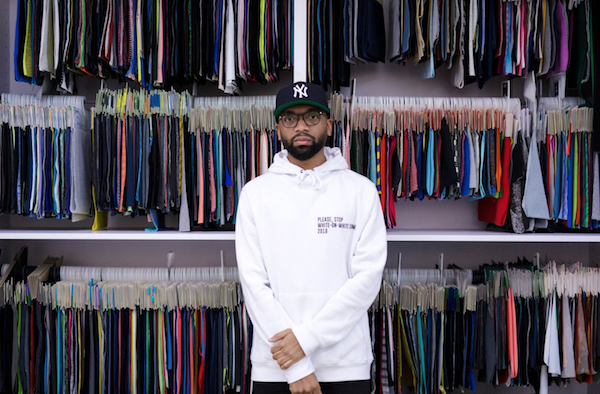 Reebok is always looking to find new designs and designers to work with for the footwear and clothing lines. Global fitness and lifestyle brand Reebok announced today a new creative partnership with innovative label Pyer Moss and its founder, designer and artist Kerby Jean-Raymond. Working hand-in-hand with Reebok designers, the collection of men's, women's and unisex sportswear products will reimagine athletic staples starting in FW18.
The partnership will feature two separate lines for Reebok Classic, with a collection launching in August 2018. Inspired by pieces from Reebok's rich heritage in sportswear, the collection will be designed with modern executions.
"All it took was one conversation to know that Reebok was the right home for our team," said Kerby Jean-Raymond, founder of Pyer Moss, "We are really excited for everything we have coming up."
Using multiple design applications, the collection fuses Reebok's heritage aesthetic with Pyer Moss's visionary take on contemporary styles.
"Pyer Moss exudes the type of fearlessness and authenticity that Reebok Classic stands for," said Todd Krinsky, General Manager, Reebok Classic. "We are excited to welcome Kerby Jean-Raymond and his designers to the Reebok family and look forward to working together on the upcoming collection."
The Ready-to-wear collection will make its public debut in February 2018 in New York City, and will officially launch in August 2018.
For more information, please visit www.reebok.com/us/pyer_moss.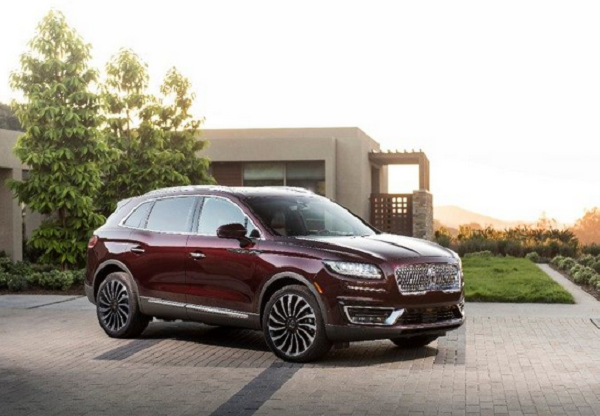 Lincoln Motor Company recently unveiled news and images for the 2019 Lincoln Nautilus. The new Lincoln Nautilus debuts with Lincoln-first technology that inspires driver confidence, like all-new lane-centering feature that helps subtly maintain the vehicle's position in its lane.
The Nautilus is designed to build on the momentum of Lincoln's best-selling midsize luxury SUV by offering enhanced features for a smoother, more connected drive, and even more standard ownership services. Catering to the desire of luxury clients for personalized vehicles, Gala, an opulent new Lincoln Black Label theme, debuts on Lincoln Nautilus, taking its cues from the world of haute couture at New York's Met Gala.
The Nautilus is the successor to Lincoln MKX and joins the recently unveiled 2019 MKC, the elegant Continental, the all-new Navigator, and the stylish MKZ for a lineup of vehicles instantly recognizable as Lincoln.
"With the introduction of Nautilus, Lincoln has a strong, distinctive portfolio with a common and recognizable identity," said Lincoln President Kumar Galhotra. "We're excited to add Nautilus to our Lincoln family of luxury SUVs, along with a new name that better reflects the ideas and attitudes of our clients."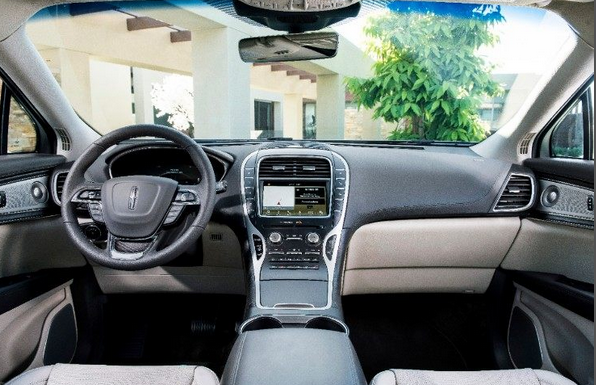 Lincoln's midsize SUV continues to attract new clients to the brand, with a conquest rate of nearly 40 percent. New clients are crossing over to Lincoln from Cadillac, Lexus and more. Sales continue to be strong, and the vehicle is on track to deliver its best sales year since its introduction in 2007. Tasteful design, exceptional craftsmanship and room for up to five passengers make it a popular choice for clients in the market for a luxury crossover vehicle.
Available Ultra Comfort seats can be adjusted up to 22 ways for personalized comfort, providing lumbar massage designed to reduce fatigue. Developed with input from orthopedic surgeons, this feature is especially beneficial on long trips or while waiting in traffic. Heated and cooled seats are available on the Reserve model. Available 13-speaker and 19-speaker Revel® audio systems offer the ultimate sound experience to add to the soothing environment.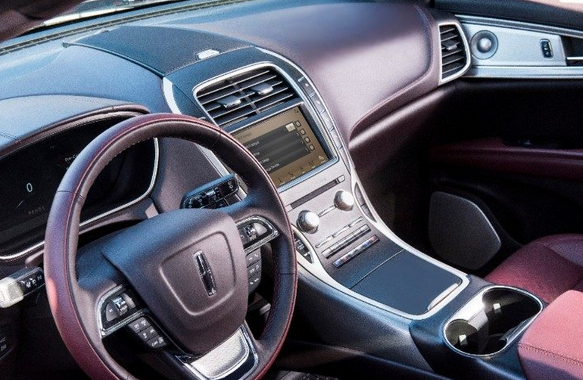 A sleek console serves to open up the cabin, while the sophisticated push-button gear shift integrates seamlessly with classic knobs and buttons. A concealed wireless charging pad allows compatible smartphones to stay connected, and puts an end to the hassle of tangled cords. A large center touch screen serves as the portal to standard SYNC® 3 with both Apple CarPlay™ and Android Auto™ compatibility, enabling clients to manage audio, phone, navigation and more either from that point or steering wheel-mounted controls.
The leather-wrapped, hand-stitched steering wheel is mounted ahead of a 12.3-inch fully configurable digital instrument cluster that displays easy-to-read driver information crisply and clearly.
Lincoln Nautilus moves to an all turbocharged engine lineup for 2019, offering a powerful 2.7-liter engine that delivers an estimated 335 horsepower and 380 lb.-ft. of torque. Power is delivered courtesy of three technologies – turbocharging, direct injection and twin independent variable camshaft timing.
A standard estimated 245-horsepower 2.0-liter four-cylinder engine is efficient and smooth in operation. Both engines include standard Auto Start-Stop capability, plus an eight-speed automatic transmission.
Lincoln continues to increase its focus on service offerings that provide an effortless ownership experience, like standard Pickup and Delivery for the new Nautilus. Lincoln is the only luxury automaker to provide Pickup and Delivery as a standard service for all its vehicles to save clients time and effort.
Additionally, starting Jan. 1, 2018, new Lincoln owners will receive a six-month complimentary CLEAR membership, allowing them to speed through security at participating airports and major arenas nationwide. Lincoln Black Label members will receive a 12-month complimentary membership.
Ease of ownership is also enabled through the Lincoln Way™ app. Lincoln Way allows clients to start, lock, unlock and locate their new Nautilus, as well as schedule remote starts to enable the vehicle to heat or cool to comfortable levels. Owners can use the app to monitor fuel levels, and check tire pressures and battery status. Lincoln Way also allows clients to make monthly vehicle payments or pay for parking.
The new 2019 Lincoln Nautilus will be available at Lincoln dealers this summer.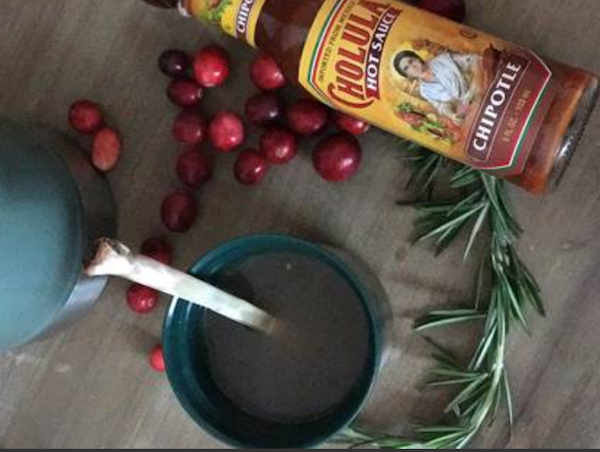 So as we all get ready for Thanksgiving this week we are looking at what we are going to serve. Some people love the leftovers as much as the main meal. What happens the day after Thanksgiving? A less inspired, guilt-laden version of the former…and usually served cold. Let's bring some heat back with this latest cocktail.
Cholula has made a cocktail called Last Friday in November. Below is the recipe. Enjoy.
Last Friday in November
*Makes 6 Cocktails
-          1 oz. Cholula Chipotle Hot Sauce
-          11 oz. Smoked turkey bone stock
-          7 oz. Creyente mezcal
-          2 oz. Cinnamon simple syrup
-          2 oz. Cardamaro Amaro
-          3 oz. Lemon juice
-          5 shakes of mole bitters
Combine all ingredients for a rich, hot, spicy, and smoky cocktail that transports in a thermos extremely well.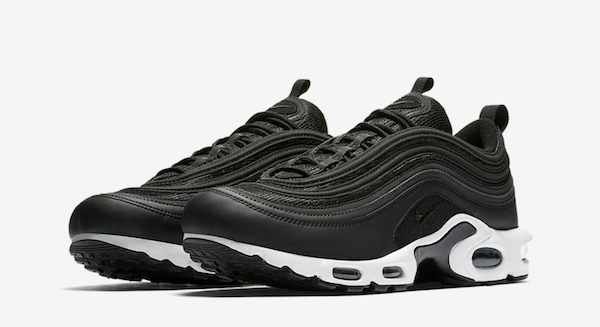 Remember the revolution? 1987 saw the birth of the Air Max lineage, showcasing visible Air for the first time. What began as an experiment in cushioning soon evolved into an icon on the track – and the streets. Over the years, it's been reimagined and retooled, but the heritage always remains.
For this release and all other Nike shoe releases make sure you download the Nike SNKRS app.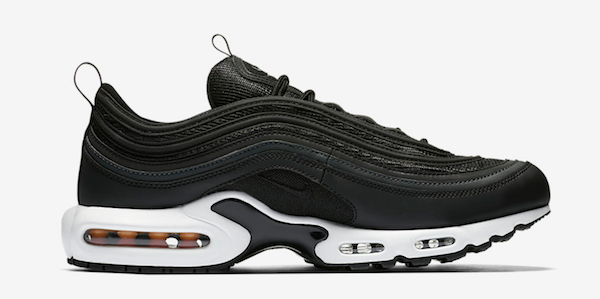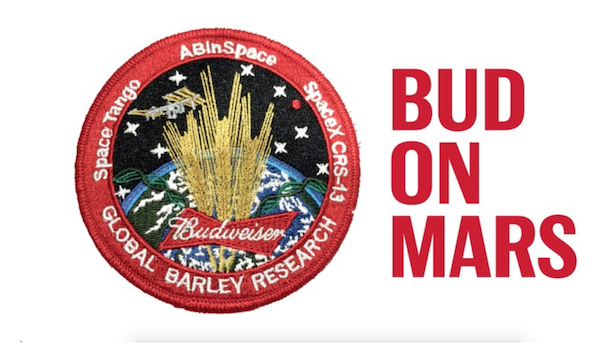 Do you remember the story earlier this year that talked about Budweiser unveiling its ambitious plan to go to Mars? Well guess what they are moving in the right direction. Next month, the brand will send its first experiments to the International Space Station in its first step to reach the long-term goal of being the first beer on Mars— because if you can't bring a beer to Mars, why go?
The King of Beers is working towards creating a microgravity brew by sending barley, a key ingredient in the iconic Budweiser recipe, to the International Space Station. The two experiments, seed exposure and seed germination, will evaluate how barley reacts in a microgravity environment.
These barley experiments will be conducted via SpaceX's upcoming cargo supply mission, launching on December 4 from Cape Canaveral Florida. The seedlings will be in orbit for exactly 30 days before being brought back down to earth for Budweiser's innovation team to analyze – setting the foundation and blueprint for Budweiser's next move in brewing the beer of the future!
"Budweiser is always pushing the boundaries of innovation and we are inspired by the collective American Dream to get to Mars," said Ricardo Marques, vice president, Budweiser. "We are excited to begin our research to brew beer for the red planet."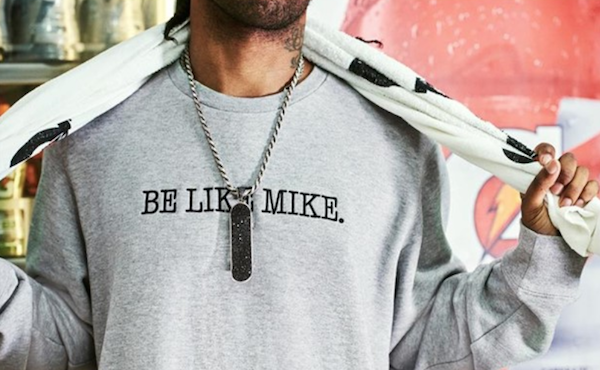 As a kid growing up in the Chicago area in the early 90's I was a big Michael Jordan fan. Air Jordan's were and still are it for me. I rock J's with all of my outfits. Heck I even got married in the Air Jordan XI. One of the best commercials starring Jordan was when he got a theme song from Gatorade. You could find everyone singing Like Mike on the court when they were shooting hoops with their friends.
Now Gatorade and Jordan Brand – two iconic brands that played an integral part of Michael Jordan's illustrious career – have collaborated on a footwear and apparel line that launches November 2017.
The "Like Mike" collection pays homage to the globally recognized "Be Like Mike" campaign from Gatorade and combines Gatorade branding with Jordan footwear and apparel silhouettes. It integrates legacy designs with modern innovation and combines each brand's style and soul to inspire and fuel today's athlete, just as the campaign did.
Collection Highlights: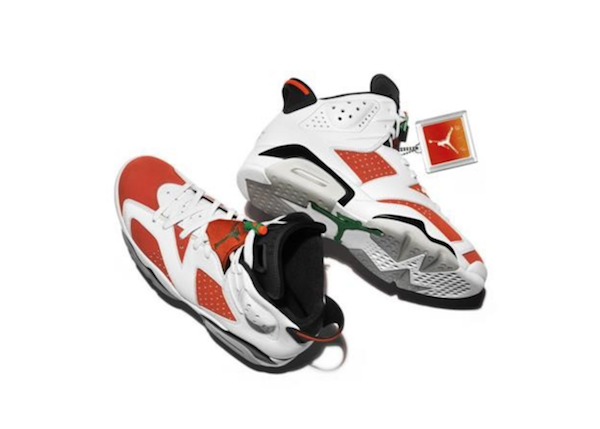 The collection includes the Air Jordan VI "Like Mike" and Air Jordan XXXII, as well as a selection of shirts, hats and more – all featuring Gatorade-inspired colors.
• The Air Jordan VI "Like Mike" commemorates the year Jordan first partnered with Gatorade and starred in the "Be Like Mike" campaign. It's also the year he won his first NBA Championship. The shoe features Gatorade's signature orange-green colors within the upper and integrates the iconic lightning bolt on the insole and lace lock. (Price: $190)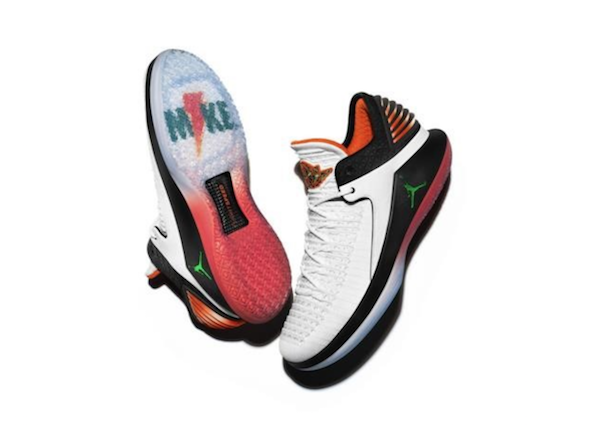 • The Air Jordan XXXII, representing the intersection of luxury craft and modern innovation, incorporates Gatorade's signature orange color throughout the design and lightning bolt on the outsole. (Price: $160)
• Featured in the collection is a set of long- and short-sleeve shirts, a hat and jacket, all sporting a Be Like Mike-inspired logo with the iconic Gatorade lightning bold replacing the "I" in Mike.
The collection will be available just in time for the holiday season on Nike.com and Footlocker in major cities across the country as well as select items on Gatorade.com.
• Apparel – available now
• AJ VI Like Mike – available 12/16
• AJ XXXII Like Mike – available 12/16
Plus since we all want to be singing Like Mike again here is the video from back in the day.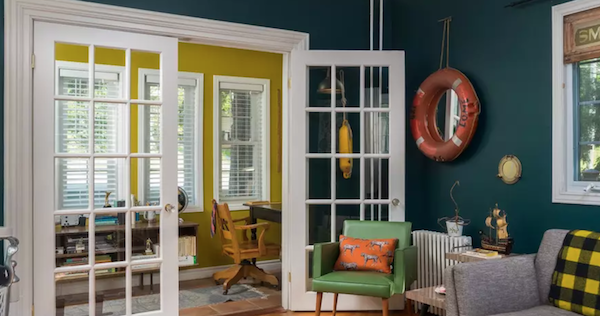 From classic novels to cinematic master pieces, homes on the Airbnb platform often draw parallels to fictional universes among wanderlusting travelers. Travel can often imitate art and certain places can appear to mimic storyboards straight from film Sent this to Mike too.
Today, Airbnb is chronicling bookable homes that share the signature whimsical aesthetic and pastel color palette of the cult filmmaker that brought to life The Royal Tenenbaums, Moonrise Kingdom, The Life Aquatic, The Grand Budapest Hotel and more.
You know these "accidental"listings when you see them; from a house in Prince Edward dubbed the 'Mr. Anderson House', which features film-themed rooms, to the eccentric 'Darling Mansion' complete with a decadent 'drawing room' where one might catch an imbibing Alistair Hennessey, plus a refurbished vintage 1920's tram on the edge of the Lauriston forest in Australia. These Airbnb listings share the signature characteristics of the cult classic films – blink and you might believe you've stumbled into the Republic of Zubrowka and New Penzance.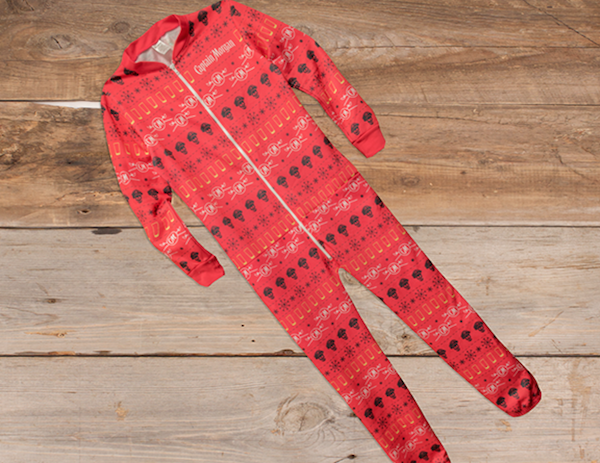 Are you going to an ugly Christmas sweater party this year? When you get your invitation to this year's ugly sweater or white elephant party, there's no need to worry about rummaging through thrift stores or heading to the North Pole and back for the perfect ensemble or gift. This year, the Captain is here to help you #HolidayLikeACaptain with special Captain-themed sweaters and onesies that are sure to be a hit at ugly sweater and holiday parties everywhere.
These items are going fast. So if you don't want to miss out make sure you go to HolidayLikeACaptain.com now!