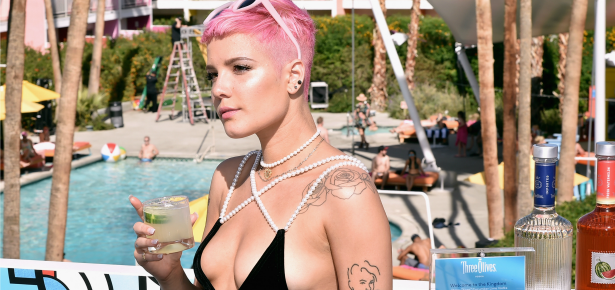 Last month, our friends at Three Olives invited us on a day trip to Palm Springs as part of their #FindOtherness campaign launch. First introduced in London in 1998, Three Olives was acquired by Proximo Spirits in 2007. Made in England, Three Olives produces a clear, unflavored vodka and uses the circulation method to flow vodka into flavored liquids to produce a wild mix of flavored vodkas. With varieties like fresh watermelon, cucumber lime, espresso and mango, Three Olives is all about embracing the flavor road less traveled. The mixing potential of these quirky spirits is pretty epic, as we found out during our day trip.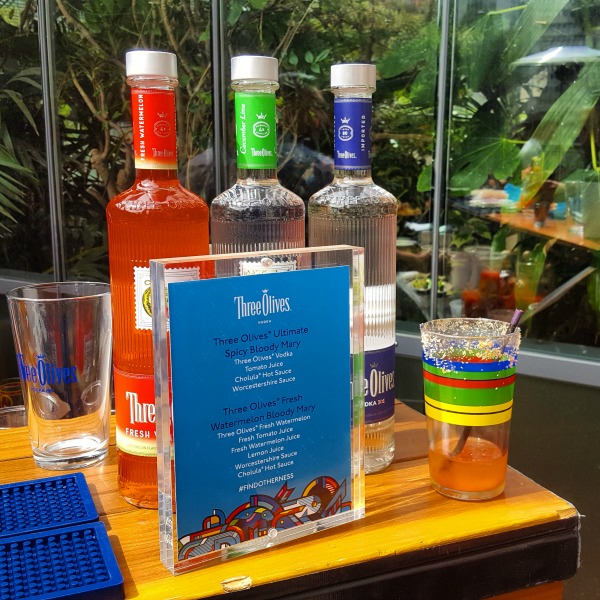 Our mission started out at The LINE Hotel on Wilshire, where we first got to sample the mixability of the Three Olives line. I went with the fresh watermelon Bloody Mary, which included watermelon juice, Three Olives Fresh Watermelon, tomato juice, lemon juice, Worcestershire sauce and Cholula. It was a pretty unique take on a classic morning cocktail.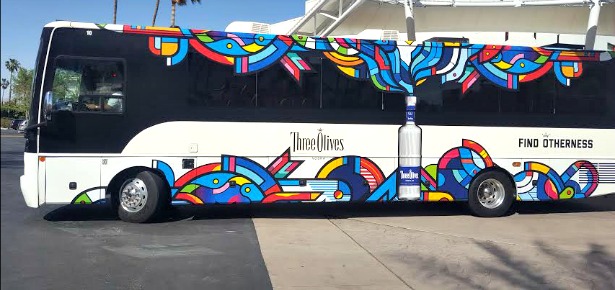 After this first sample, we piled into the Three Olives #FindOtherness bus and began our trip to Palm Springs. The #FindOtherness visual aesthetic was part of a collaboration with Van Orton Design, twin brothers from Italy who dabble in design, illustration and music. Their colorful, kaleidoscopic style was on full display when we first met our transportation for the day. After hitting the road, we were treated to some great tunes by KAT V, a classically trained electric violinist who combines DJ mixing skills with an additional layer of live instrumentation. It made for a particularly nice ride.
On the road to Coachella, we made a stop at Tio's Tacos in Riverside to take in the eclectic collection or art and artifacts on the grounds, grab some grub and try some agua frescas cocktails. Pineapple Three Olives with papaya agua fresca and Pink Grapefruit Three Olives with orange were two of my favorites. All the options were awesome, though. Three Olives flavored vodka is like a mixer with a kick. It doesn't need an extra active ingredient. It allows for maximum combinations while encouraging experimentation and creativity. Think Coconut flavored vodka mixed with Horchata.
We rolled into Palm Springs and met up with two additional contributors to the #FindOtherness campaign. Singer-songwriter Halsey spent some time with our group while dishing out fashion styles from a pop-up thrift shop. The goal was to get people to embrace some festival fashion otherness in prep for Coachella. I got a pretty cool Duran Duran pin, but I also got to talk to Halsey and designer/visual artist Ron Bass.
Halsey and I talked about her brand collaborations. I knew she did work as a Modern Icon for The Frye Boot Company, so I was curious to understand how these brand collaborations came about. With Three Olives, it was a personal connection with her friend Erin that first put the #FindOtherness campaign on Halsey's radar. The more she learned about it, the more interested she got.
"A campaign that's about identifying and celebrating individuality," Halsey said, is what gravitated her to the brand and the project.
"Especially right now at a time when it's really difficult for brands to be political, but they still want to say something that's motivating to people and comforting. I thought Find Otherness was a good mentality as far as surmising the idea of celebrating your peers and your neighbor for their differences and seeing that as a positive and something beautiful," she explained.
"So the collaboration came together really organically in that way. I was going to be here, at Coachella, and I love the company and it just seemed like a great way to work it out. When they told me they would be bringing people in and letting me style them, I was sold. If I can put cool clothes on people, then I'm super down," she told me.
Speaking of cool clothes, Halsey was particularly enamored with the fresh jacket that designer Ron Bass put together for the #FindOtherness campaign. Ron was a real interesting dude. When I chatted with him he was humble, engaging and his unique DIY-inspired positivity and creativity were infectious. His work has been made its way to celebs like Beyonce and Jay-Z, Cara D and Swizz Beatz. Bass talked to me about the evolution of his visual art. The thing that stuck with me the most is how he decided to get into fashion. Bass views the fashion world as a "mobile art gallery." He views the medium as a way to transport and showcase his whimsical visual art in a way that maximizes reach and exposure. I thought that was pretty cool. Here's a look at the jacket he created for the campaign spot (which Halsey still wants to get her hands on BTW):
With a variety of Three Olives bottles lining the windows of the bus, it was a fun ride back to LA. While I may be a bit more of a beer and whiskey guy, I can understand the appeal of flavored vodkas that lend themselves well to imaginative, DIY cocktail creations. From the decorative party bus powered by Van Orton Design, to the eclectic beats of KAT V, the mobile art gallery that is Ron Bass fashion and the pro-weird vibes of Coachella vet Halsey, Three Olives checked a ton of quirky boxes on their #FindOtherness campaign launch. It was a smart start for a campaign with a cool message.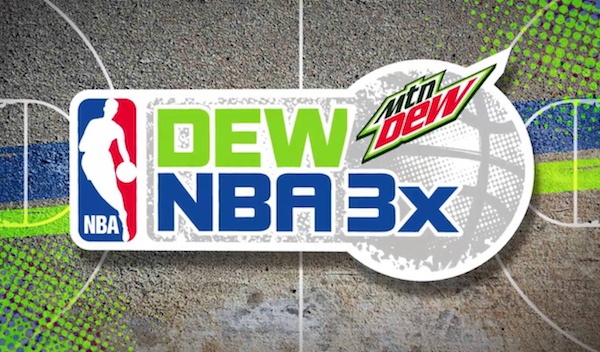 Sure the NBA Playoffs are still going on, but we all need more basketball in our life. Thankfully the NBA and Mountain Dew will tip off the second iteration of Dew NBA 3X – a national elite 3×3 basketball competition tour – on Saturday, May 13 in Chicago.  This year's basketball competition tour will feature some of FIBA's top 100 globally ranked players and make stops in six NBA markets throughout the summer – with the winning teams from each city qualifying for the 2018 USA Basketball 3×3 National Tournament.
The tour builds on the growing excitement for the 3×3 platform, which will soon be evaluated for inclusion in the next Summer Olympics.
Following Chicago, Dew NBA 3X will visit Miami (June), New York City (June), Washington D.C. (July), San Francisco (Aug.) and finally, Los Angeles (Sept.), where local market winners will compete in the tour's championship rounds.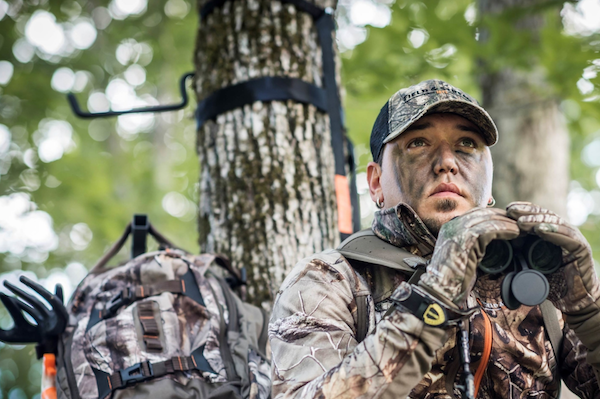 Peanut butter and jelly. Beer and wings. Somethings just pair well together. This can be said of Jason Aldean and Field & Stream. The Country Music Hall of Fame and Museum will explore the life and career of Jason Aldean, two-time and reigning Academy of Country Music Entertainer of the Year, with the exhibition Jason Aldean: Asphalt Cowboy, presented by Field & Stream, opening May 26.
Aldean has helped define today's country music with his wide-open sound. The exhibit will showcase the early encouragement Aldean received from both parents, his move to Nashville, his struggle to get his music heard and his groundbreaking success with an independent record company. Running until November 5, Jason Aldean: Asphalt Cowboy will also include childhood mementos, memorabilia from Aldean's early career, stagewear, guitars, awards, photos and more from his personal collection.
"In 'Asphalt Cowboy' Jason sings about running underneath the stars on a ride that won't let him go," said museum CEO Kyle Young. "Years of touring across the country, burning up the asphalt, have led him to country music superstardom on a ride that's far from over. We are pleased that he will join Luke Bryan, Miranda Lambert, Blake Shelton, Taylor Swift and Carrie Underwood among the contemporary artists we have featured in special summer exhibits examining country music in the twenty-first century."
"I could not be more honored to have an exhibit at the Country Music Hall of Fame and Museum," said Aldean. "To look around the space and see my personal heroes and artists who helped shape country music is a surreal feeling. To be a part of a legacy like this really is a dream come true."
Field & Stream, a specialty outdoor retail and product brand owned and operated by DICK'S Sporting Goods, is sponsoring the exhibit to enable country music fans and outdoor enthusiasts from all over the country to get a closer look at one of the most iconic country music artists in the industry. Aldean has been a Field & Stream spokesperson since 2016.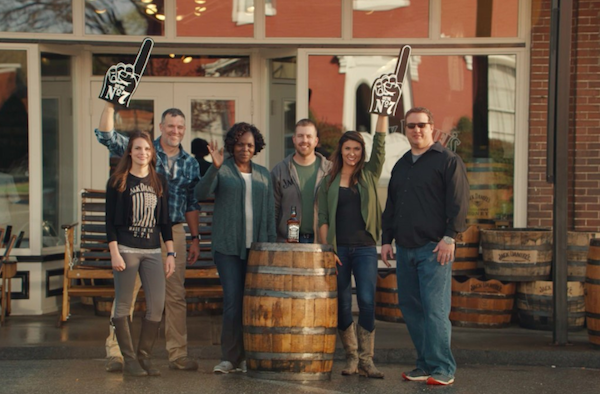 While the NBA playoffs are going on some cities and towns hope and dream for an NBA franchise to settle in their town. Two requirements of hosting a successful sports franchise are room for an arena and a wildly passionate fan base. And the people of Lynchburg, Tennessee, home of Jack Daniel's, believe they have those things and more. So they'd like to ask the NBA to bring a team to their great city. Or, town, rather.
In "Lynchburg Lights" – a new spot from Jack Daniel's, Lynchburg puts that request to the NBA. Sure, Lynchburg only has 572 residents, but what they lack in size they make up for in heart. And while its residents admit their collective basketball skills could use some work, Lynchburg knows through and through what it takes to build and grow a franchise. Just look at what they've done with Jack Daniel's.
The video highlights the unassuming town, workers at the distillery rolling a barrel of their prized product, and the actual residents of Lynchburg politely making their point to the NBA. The voiceover tees up Lynchburg's dream to have their very own NBA team as a way to bring a little excitement to their corner of the world. A scale model of a basketball arena appears, and television sportscaster and former NBA all-star Bill Walton makes a cameo, clearly shocked by the idea. After all, Jack Daniel's is the most exciting thing about Lynchburg, TN. For now.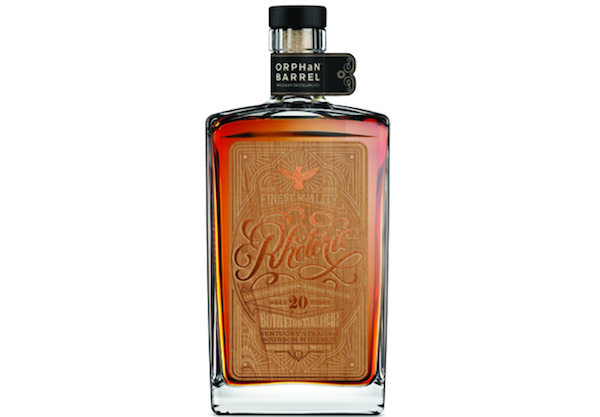 If you are looking to treat yourself right and are looking for a fantastic bourbon you should check out the latest from Orphan Barrel Whiskey. It is the Rhetoric 23-Year-Old Kentucky Straight
Bourbon Whiskey is the tenth release from the Orphan Barrel Whiskey Distilling Company and the fourth in the Rhetoric series of progressively aged whiskeys. Aged three years longer than the first release, it is slightly more mature and carries a higher proof. The whiskey will continue to be progressively aged and re-released annually at a year older, allowing whiskey aficionados to collect the series and compare the whiskeys side-by-side.
An intricate gold label features a hummingbird rising above chaos and confusion to find clarity and reason. The background, reminiscent of the oak barrels in which the whiskey aged, will grow deeper in color as Rhetoric is released each year.
Beginning with juicy dried fruit and just a hint of leather, Rhetoric 23-Year-Old tastes of rich, smooth coffee, dark chocolate, anise and cracked nuts. The finish is long with oak and a touch of smoke.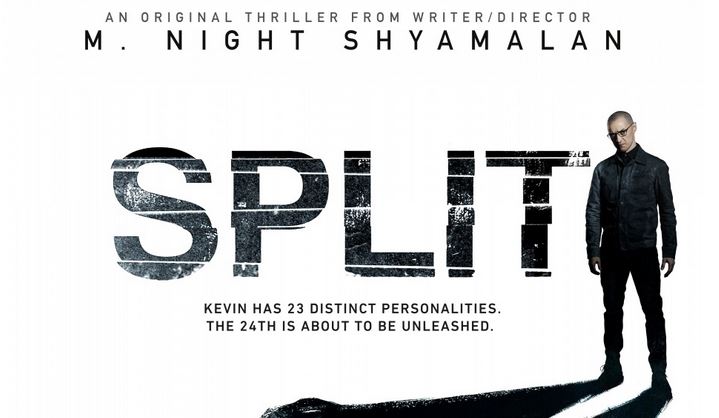 If you are looking for a great movie to watch might I suggest the latest from writer and director M. Night Shyamalan? You know him from his work such as The Sixth Sense, Unbreakable and The Visit. In Split he delivers his most gripping film yet. It is an original psychological thriller available now on Blu-ray and Digital HD.
This film stars James McAvoy and delves into the mysterious depths of one man's fractured mind as a terror unlike the world has seen prepares to be unleashed. Split offers viewers a closer look at the movie fans are raving about with a never-before-seen alternate ending, deleted scenes, character spotlight, and a behind-the-scenes look at the making of the film.
Heralded as "one of his best films – period" (Alex Welch, IGN), M. Night Shyamalan returns to the screen with SPLIT. Kevin Crumb's (McAvoy) fractured mind has revealed 23 personalities, but one remains dangerously submerged, set to materialize and dominate the others.  McAvoy delivers "the role of his career" (Peter Debruge, Variety) as Kevin reaches a war for dominance among all those that rage within him, threatening his stability and impacting the survival of everyone around him.
Producer Marc Bienstock (Before I Fall) and executive producers Ashwin Rajan (Devil, The Visit) and Steven Schneider (Paranormal Activity series) who collaborated on The Visit reunite with SPLIT. Starring James McAvoy, Anya Taylor-Joy (The Witch), Betty Buckley (The Happening, "Oz"), Haley Lu Richardson (The Edge of  Seventeen, Follow) and Jessica Sula ("Recovery Road"), critics hail SPLIT as "a nerve-shredding thriller" (Tim Grierson, Screen International).
Some of the Bonus features include:
The Making of Split- Filmmakers, cast, and crew discuss what attracted them to the project and how they were able to bring such a unique premise to life.
The Many Faces of James McAvoy- A look at how James McAvoy approached the challenge of playing so many different identities.
The Filmmaker's Eye: M. Night Shyamalan- Director and writer M. Night Shyamalan has a singular, big-picture vision of his projects. Producers, cast, and crew discuss how Night's process gives them the freedom to execute their roles to the fullest.
To win tweet me HERE with your favorite M. Night Shyamalan film. A winner will be chosen at random. Good luck!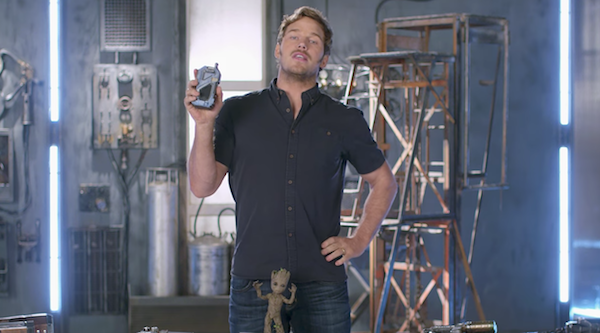 Last night I saw a screening of Guardians of the Galaxy Vol 2 and loved every minute of it. From the cast to the plot to the special effects it was just another home run from Marvel Studios. To get you all pumped up for the film I wanted to a video from Chris Pratt who plays Star Lord as he describes the best prop from the movie!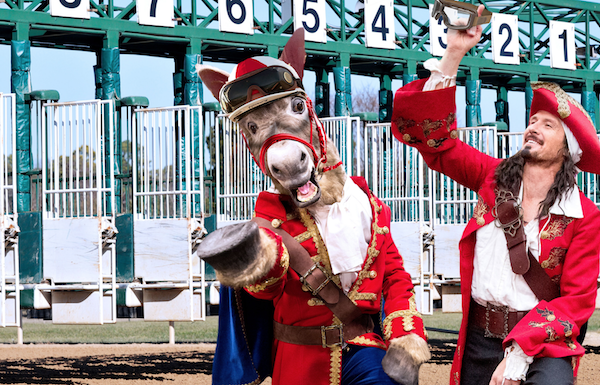 Some cool news coming out from the Captain Morgan team. The Captain is making an unprecedented offer to enter his friend, the Morgan Mule – who is 1 part horse, 1 part donkey and 2 parts Captain – into the legendary horse race on Saturday. Captain Morgan is promising that if the Morgan Mule is allowed to compete, he will donate $1 million to charity.
The Captain is asking fans 21+ to share their support on social media and to responsibly raise a glass of his new signature drink named after his friend – the Morgan Mule! In addition to his $1 million offer, Captain Morgan is rallying his supporters to share a photo with their best Captain's pose and use #MorganMule. He will donate $1 to charity (up to $10,000) for every photo shared from now through Saturday, May 6.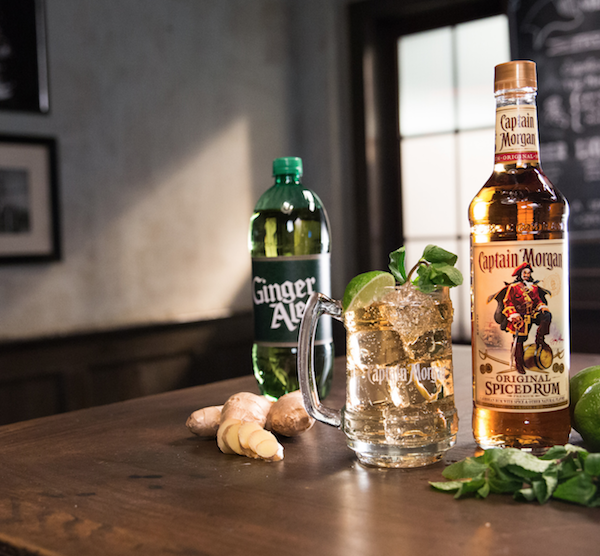 Morgan Mule
1.5 oz. Captain Morgan Original Spiced Rum
4 oz. Ginger Ale (or Ginger Beer)
1 Lime Wedge
Directions: Pour ingredients over ice and garnish with lime.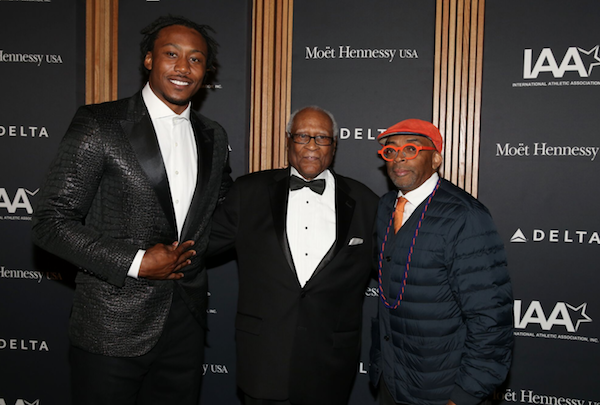 In case you missed it New York City was the host city to many great athletes last night. It was a who's who of sports including the likes of Victor Cruz, Brandon Marshall, and more, attended the 2017 Jesse Owens International Athlete Trophy Gala in New York City, an annual recognition of sports legends who exemplify the ideals embodied by Olympian and humanitarian Jesse Owens: integrity, perseverance and service.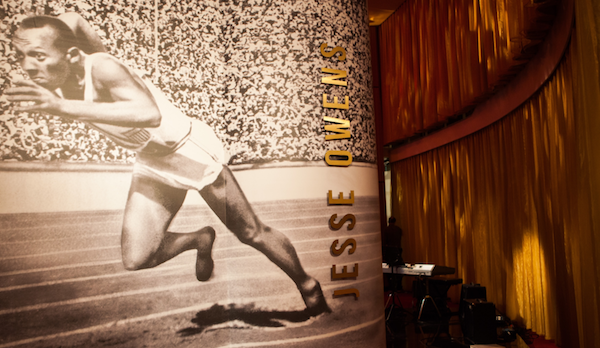 The prestigious celebration honored tennis legend Serena Williams and posthumously awarded Muhammad Ali for their achievements in sports and continuing the ideals of Jesse Owens himself.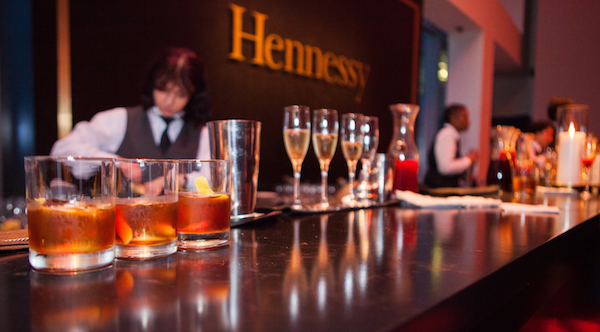 NFL athlete and humanitarian Victor Cruz presented Ms. Williams with the Jesse Owens Athlete Trophy, given to the world's best athlete as voted by a group of sports writers and experts from all over the world. Iconic filmmaker Spike Lee had the honor of presenting Muhammad Ali's family with the Jesse Owens Global Peace Award in recognition of the boxing legend's commitment to peace and justice outside the ring.


Marvel's The Defenders follows Daredevil (Charlie Cox), Jessica Jones (Krysten Ritter), Luke Cage (Mike Colter) and Iron Fist (Finn Jones). A quartet of singular heroes with one common goal – to save New York City. This is the story of four solitary figures, burdened with their own personal challenges, who realize they just might be stronger when teamed together. The Netflix original series will launch globally on August 18, 2017.