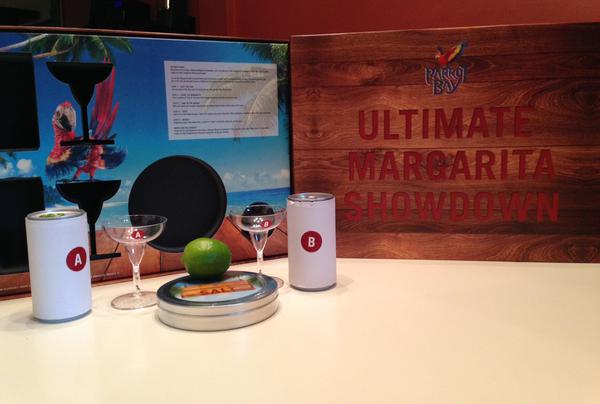 How many times will you be heading to the beach this summer? In the past did you make it on the sand and realize that you forgot stuff either in your car or home? You don't want to turn back and give up your prime spot so you just toughed it out. Now you won't make that mistake again. Parrot Bay has your ultimate summer beach checklist you should look over before hitting the beach. This list also helps for when you are going to a BBQ or any other fun event this summer.
Homemade popsicles – Mix frozen fruit, ice and a splash of club soda in a blender and pour into fun shaped containers and freeze overnight.
Spray water bottle – For your personal water mister on-the-go to keep cool on hot days
SPF – Don't forget to lather on the sunscreen for those extra-sunny days
Parrot Bay Margaritas with Coconut Water – This reduced calorie ready-to-drink margarita offers a delicious margarita taste in an 8 oz. sized can, perfect for when your packing up that cooler.
Water – It's important to always remember to keep hydrated on hot days, especially when enjoying a cocktail.
So there you have it. Now you are ready for the summer.
I also took part in the Parrot Bay Margarita Showdown. I was sent a tasting kit that had two unmarked cans that were ready-to-serve margaritas. One was labeled A and the other was labeled B. I opened up each one and poured into a glass with a salt rim.
I tried the can A. It was just okay, but it had a musty undertone taste to it. Can B was different. The taste was lighter and crisp. I ripped off both of the covers on each can. Can A was Bud Light Lime-A-Rita and Can B was the Parrot Bay Margarita with Coconut Water. Both were in an 8 oz. slim line can. For me the Parrot Bay Margarita will be perfect for those hot summer days when you are looking to enjoy a nice cocktail responsibly.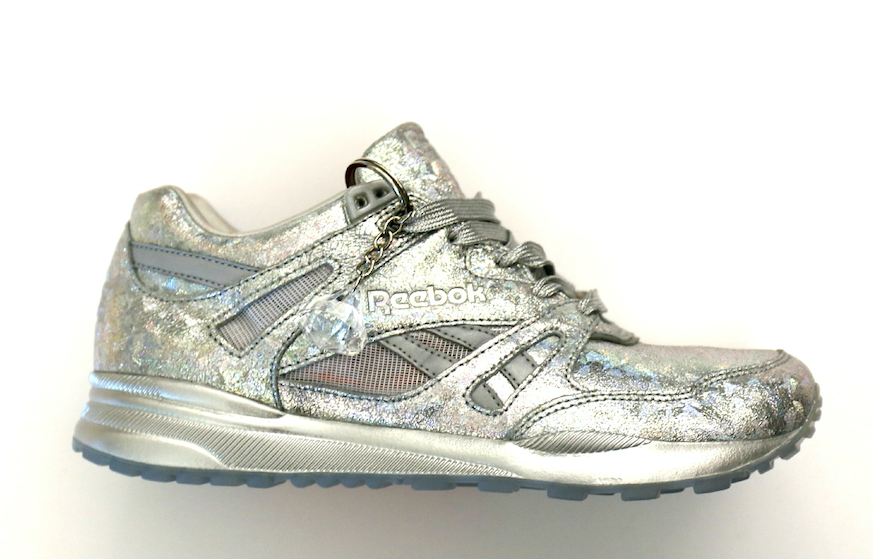 Is your lady friend into sneakers? Well you might want to pick up these Reebok Classic x RIME Diamond Ventilator collaboration. You can help her elevate her style with the Reebok Classic x RIME Diamond Ventilator, the first US product launch in Reebok Classic's SheCertified collection. This is only for the ladies who define "respect" and know no limitations. Those who stay on their grind, whose hustle is unparalleled and who can do it all while looking fashionable and chic.
As Susan Boyle, owner of the Brooklyn sneaker boutique RIME (157 Smith Street, Brooklyn, NY) puts it, "I wanted a sneaker that would show off her brilliance, her glamour, her style. To glisten in the streets. I wanted a sneaker that celebrates HER and shines the way SHE does."
Grab your exclusive pair first launching at RIME  and RIMENYC.com starting Thursday, June 25th. This collab will be available at other select retailers including Nordstrom, Extra Butter, Packer Shoes, Bait, and UBIQ starting Wednesday, July 1st for $120.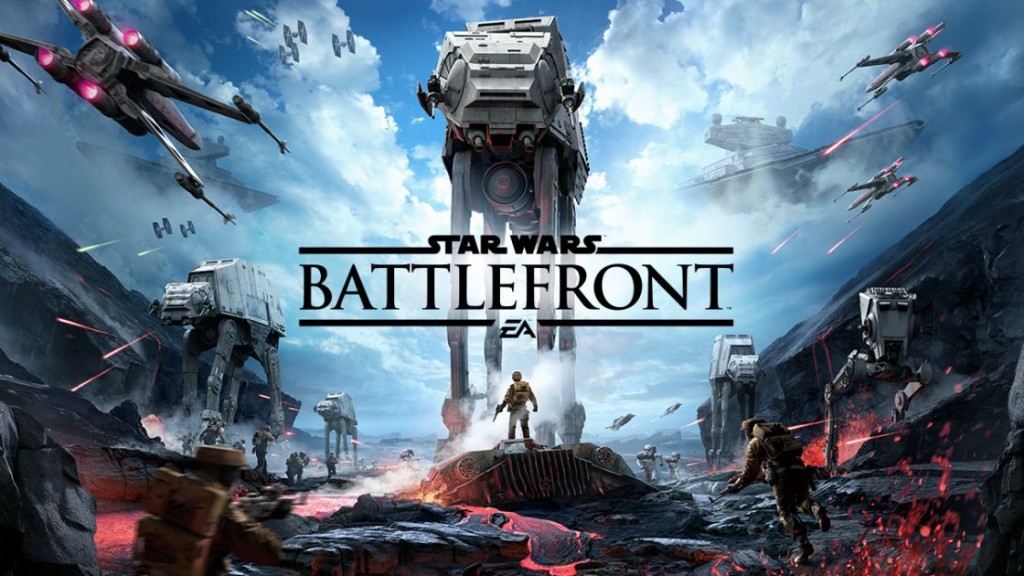 E3 is in full swing and that means some fantastic new games are coming out and are being showcased. One of the trailers that came out was from Star Wars Battlefront.
Now you will be able to put yourself in your Star Wars battle fantasies. Feeling the ominous thud of an AT-AT stomping down on the frozen tundra of Hoth. Rebel forces firing blasters as Imperial speeder bikes zip through the lush forests of Endor. Intense dogfights between squadrons of X-wings and TIE fighters filling the skies. Immerse yourself in the epic Star Wars battles you've always dreamed of and create new heroic moments of your own in Star Wars Battlefront.
Pre-order Star Wars Battlefront and on December 1st, 2015, be among the first players to experience the Battle of Jakku, the pivotal moment when the New Republic confronted key Imperial holdouts on a remote desert planet in the Outer Rim.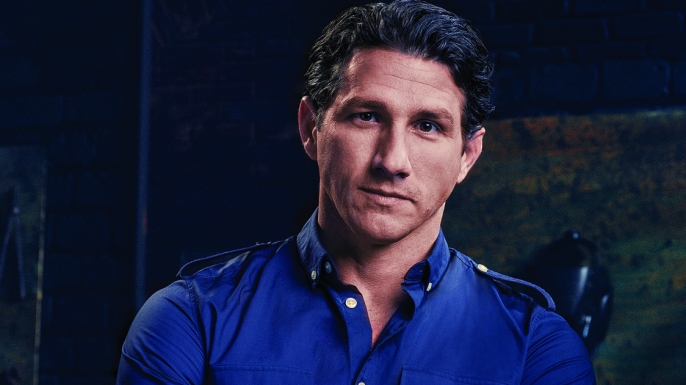 As a former Army Ranger and elite pararescueman with over a decade of service in the Army, Wil Willis has hands on experience with a wide range of weapons in real battle situations. With his extensive involvement in high-risk operations around the world, Wil understands that a well-designed weapon used properly can make the difference between life and death. Throughout the series, Wil offers invaluable insights about our bladesmith's weapons from a practical combat informed perspective.
This knowledge will come in handy as he hosts the new show "Forged in Fire" that is coming to the History Channel on Monday, June 22 at 10pm ET/PT
The most talented bladesmiths in the world will test their mettle in "Forged in Fire," a cutting-edge competition series coming to History this summer. Hosted by Willis, the series will feature world-class bladesmiths creating many of history's most iconic edged weapons, from the Japanese katana to the medieval broadsword to ancient throwing blades like the Chakram. Production has started in Brooklyn, New York.
In each episode, four master bladesmiths will put their skills and reputations on the line, trying to avoid elimination while using traditional and state-of-the-art tools and machinery to turn raw metal into authentic working versions of classic bladed weapons of yesteryear. In the hands of these gifted craftsmen, every weapon is not just a lethal instrument of war, but also an elegant work of art. The colorful histories of these weapons will be told throughout the forging process. Then the weapons will be assessed and tested by a panel of internationally recognized judges.
Joining Willis will be a judging panel of renowned experts: J. Neilson, a Pennsylvania-based Mastersmith who has been making knives and edged weapons for more than 20 years; Doug Marcaida, a New York-based hand-to-hand combat specialist who has studied and mastered fighting styles and techniques around the world; and David Baker, a California-based authority known for replicating period-accurate weapons, from submachine guns to samurai swords, for both museums and films.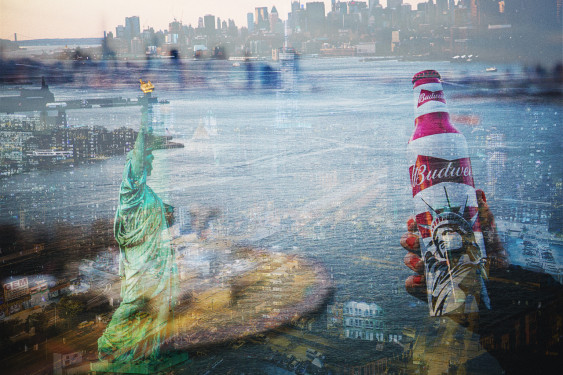 Summer concerts are going to be here faster than you think. To kick off the summer right Budweiser is hooking you up with a chance to win tickets for a free concert in NYC. Jay Z's Made in America music festival is making its debut in New York City: at the foot of the Statue of Liberty.  On Sunday, June 21, the Queen of Hip Hop Soul and nine-time Grammy Award winner Mary J. Blige will return to her hometown for a one-time free concert event as a prelude to this year's epic Budweiser Made in America festival. Fans can enter to win tickets at Budweiser.com/BMIAStatueofLiberty.
This music moment comes as a result of Budweiser's historic partnership with The National Parks Foundation to bring bigger, better experiences to fans as America's macro-beer. The event also encourages a younger demographic to become the next generation of national parks enthusiasts through the Find Your Park movement.
This year, America's King of Beers will be delivering a series of unparalleled fan experiences during its expansion of the successful festival, curated by music legend Jay Z.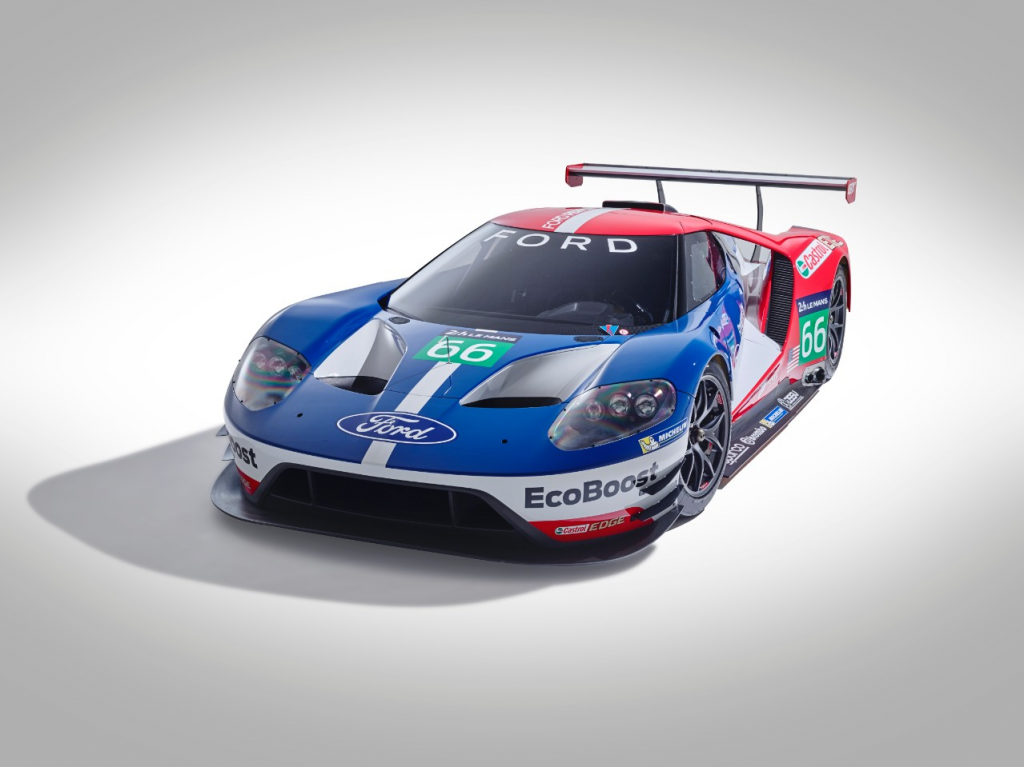 Love racing? Check! Love Ford? Check! Here is some fantastic news for those who answered yes to both questions. Ford announced that they are returning to one of the most prestigious automobile races in the world with its new Ford GT race car, based on the all-new ultra-high-performance supercar that goes on sale next year.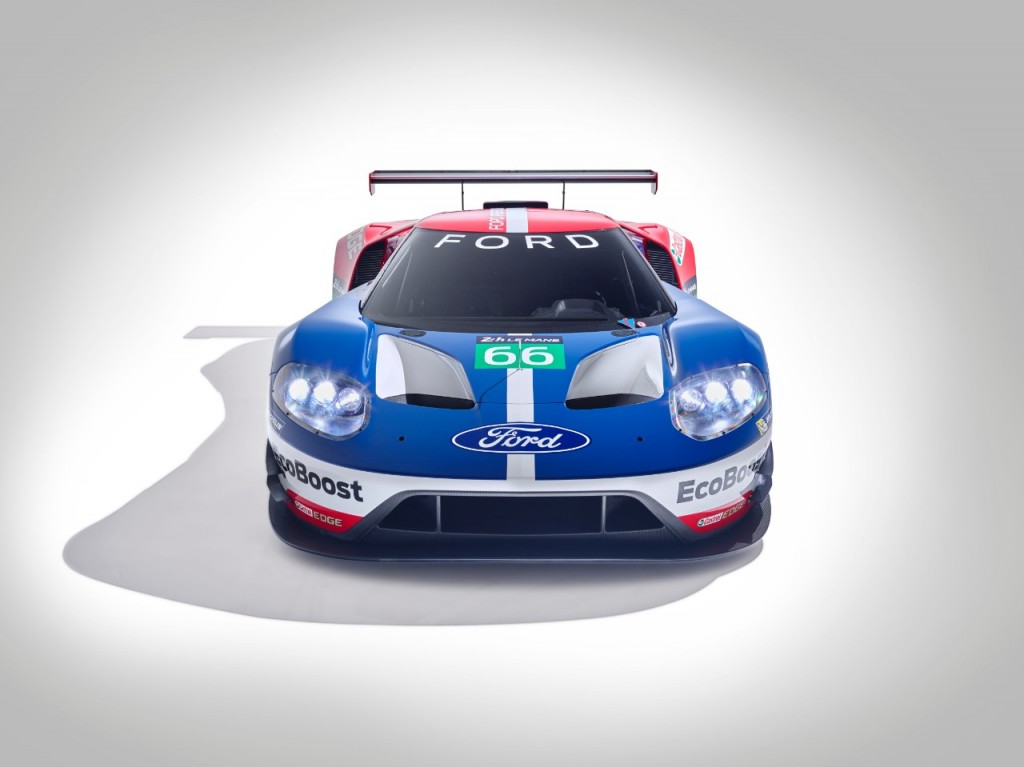 The Ford GT race car will compete in the 24 Hours of Le Mans – referred to by many as the Grand Prix of Endurance and Efficiency – starting next year. Revealed today at the famous circuit in Le Mans, France, Ford GT will compete in the Le Mans GT Endurance class for professional teams and drivers (LM GTE Pro).
The new race car – a further proof point of Ford innovation – is based on the all-new Ford GT supercar unveiled in January. Both the production car and race car will arrive in 2016 to mark the 50th anniversary of Ford GT race cars placing 1-2-3 at the 1966 24 Hours of Le Mans. Ford went on to repeat its victory at Le Mans in 1967, 1968 and 1969.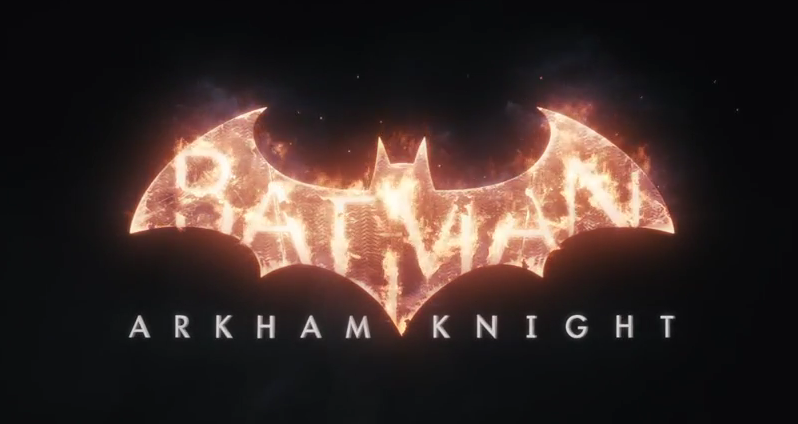 Batman is back! On June 23rd you will get your chance to defend the street of Gotham as the new Batman game "Arkham Knight" arrives online and in stores. Yet other people have already played the game! Wiz Khalifa, Neil Patrick Harris, Minka Kelly and many other celebs got to check out the game.
"Batman: Arkham Knight" from Warner Bros. Interactive Entertainment and Rocksteady Studios partnered with SNL's Taran Killam to direct the video and host celeb gamers and fans of the franchise for their first hands-on with the title.
Celebs who got a chance to play the game were, Wiz Khalifa, Blake Anderson, Neil Patrick Harris, Minka Kelly, Kumail Nanjiani, Breckin Meyer, Joe Manganiello, Troy Baker (voice of Two-Face) and Kevin Conroy (voice of Batman).
"Batman: Arkham Knight" is the finale to the Arkham series where Batman face the ultimate threat against the city he has sworn to protect. The title will be available on June 23, 2015 exclusively for the PlayStation 4, Xbox One, the all-in-one games and entertainment system from Microsoft, and Windows PC.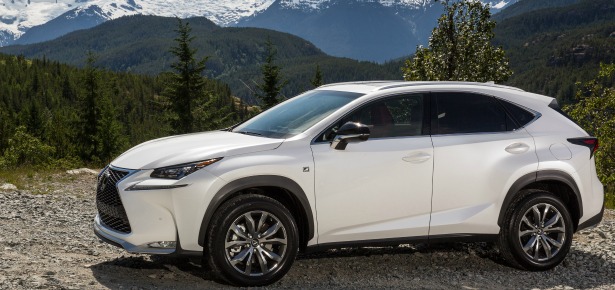 Lexus jumps into the Luxury Compact SUV market with the 2015 NXt. MANjr got their hands on one and put it through its paces on the long country roads of Central California.
1. That it even exists at all
As recently as 2014 Lexus had a total of zero offerings in the "Luxury Compact SUV" class. The closest it came was the RX, an extremely comfortable and capable car that sorely lacked in the performance category. No more.
2. Looks. This cah looks wicked shahhp
The NX looks like an RX that just finished cross fit boot camp. (I know, I know, the first rule of cross fit is you NEVER ALWAYS talk about cross fit) The NX has pinched lines, sharp flares and a very athletic stance. It's not quite the head turner of say, the new Porsche Macan, but it's damn close.
3. Performance
The 2.0L 235HP Turbo Engine gives the NX a certain punch on the road that it's bigger siblings lack. You won't win many races off the line but when it comes time to pass a semi you'll find the NX is up to the task.
4. Did you say TURBO?!
Finally a turbo engine in a luxury sports model. I'm a fan.
5. Comfort
Performance by it's very nature means a stiffer ride. Part of the charm of a responsive car is feeling every bump and line in the pavement. The NX manages to mix luxury and sport quite nicely, the stiff body really lengthens out against the road at speed. The well constructed interior is free of rattles and noise. Little body roll in the turns and just enough road feedback to keep the driver connected.
6. The 10 Way Power Seat
Speaking of comfort, there's that whole chair you're sitting in thing. In what remains one of my favorite features of most new luxury cars, the seat automatically moves to your preset standards of perfection. You slide forward while the steering wheel telescopes into your waiting hands. It's a truly personal touch, one that gives you ownership of the car from your first moments behind the wheel.
7. Electrochromic Rear and Side View Mirrors
Say it with me… Electro-Chrome-ick. Fancy way of saying Auto Dimming. You know how when you're on the road at night and one of those gaudy new cars comes up behind and nearly blinds you? Not in the NX. The mirrors automatically dim your pursuer's floodlights to a level that will leave your retinas unscarred.
8. Cornering LED Headlights
No more leaps of faith as you travel a dark and winding road. The headlights on the NX turn into the road with your eyes. They could also illuminate a high school football game. Yea, I'm totally a part of the problem here. On one hand I curse the masses with their search light caliber headlights, on the other hand I say to my wife, "Look at how BRIGHT THE ROAD IS HONEY!" There's a metaphor for modern society in here somewhere. I'll leave it to you.
9.F SPORT TRIM LEVEL
Sorry for shouting. Thing is, these Lexus' (Lexus's? Lexi?) that I test drive are almost all the F Sport trim level. That means a veritable paragraph of features that aren't available on the base model. Features like cornering headlights, 18" sport wheels and Drive Mode Select. If you're one of the few and proud to read every car review I've ever written (hi Mom!) you'll remember Drive Mode Select. While the NX lacks the S+ mode that its more nimble cousins have, the S mode on the dial definitely creates a different driving experience. The gears stretch longer, the engine revs louder and the car takes off just a little bit faster on command. Drive Mode Select lets you choose between the smooth and safe fuel economy of ECO, the traditional stability of Normal or the "Get me the heck out of here" oomph of Sport mode.
10. Technology
Lexus continues to embrace technological advancements in the NX. Standard back up camera and Infotainment system meet optional features like "Qi- Compatible" Wireless Charger in stride and help to create a largely intuitive and nearly seamless integration of modern technology into your drive.
11. Safety
Loaded with airbags and crumple zones, the best safety features are the ones that keep you out of an accident in the first place. Blind spot monitoring and Rear cross Traffic Alert join forces to keep you more aware of your surroundings than the naked eye ever could.
12. Intuitive Parking Assist
I don't wrestle any bears and have never wielded an axe in battle but in todays urban battlefield, skills like parallel parking hold as much value as medieval warfare did in its time. The Intuitive Park Assist feature helps anyone become the William Wallace of parallel parking. Not that I needed it, I'm a tough guy. It was nice though, I could get used to it. Hey I'd like to see Mr. Wallace street park at Venice Beach on a holiday weekend.
13. Paddle Shifters
Paddle shifters get better every year. I use them constantly on the road to regulate my speed without moving my feet. These shifters changed gears seamlessly and instantly, reducing speed and increasing RPM's with the flick of your hand.
14. Price!?!
Price? Am I about to say "only" about an extravagant sum of money? No! Ok, Maybe! You can buy a brand spanking new reasonably equipped Lexus NXt for $34k. Not bad at all if you consider what it stacks up against. Only the Acura RDX starts lower priced amongst it's peers. A recent ranking by US News and World Report had the NX ranked at #2 in the class overall. The 1st place finisher starts at $50k. A fully maxed NX comes in shy of that by almost seven thousand dollars at $43k. Good value for the luxury segment.
15. Improvements
Lexus must have heard the chorus of well fed writers quibbling about it's standard infotainment system and Enform App Suite. I was one of them. The Remote Touch controller is still far from perfect but it's certainly better than last year's model. The ergonomic wrist support is a nice touch, the intuition of the mouse tracker is vastly improved and the entire interface is more useful and pleasant to interact with. Year to year improvement on a software and hardware level? I'll take it.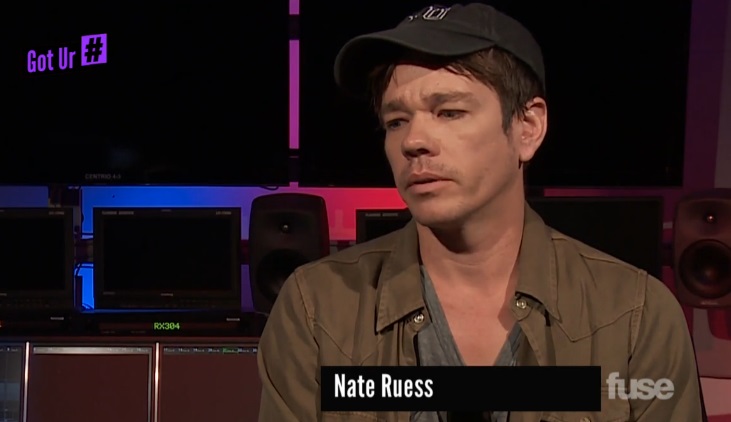 On Monday, June 15 at 9/8c, the day before the release of his first solo album (6/16 on Fueled by Ramen), Fuse will air an in-depth interview with fun. frontman, Nate Ruess: Uncovered.  Showcasing Ruess' body of work – from his success with fun. to the launch of his solo career – Uncovered offers viewers a unique look into Ruess' world through exclusive interviews and music videos.
Nate Ruess made a name for himself as the lead singer for the band fun. With hits such as "Some Nights" and "We Are Young," the guys were a huge success. So why would Ruess want to go out on his own?
In an interview on Fuse TV Nate says, "I really needed some time off," who had been touring with fun. With that time off, Ruess started writing, and those songs became more personal than anything he had ever written. Falling in love was very important to Ruess when he began writing the album, Grand Romantic, which hits stores on June 16.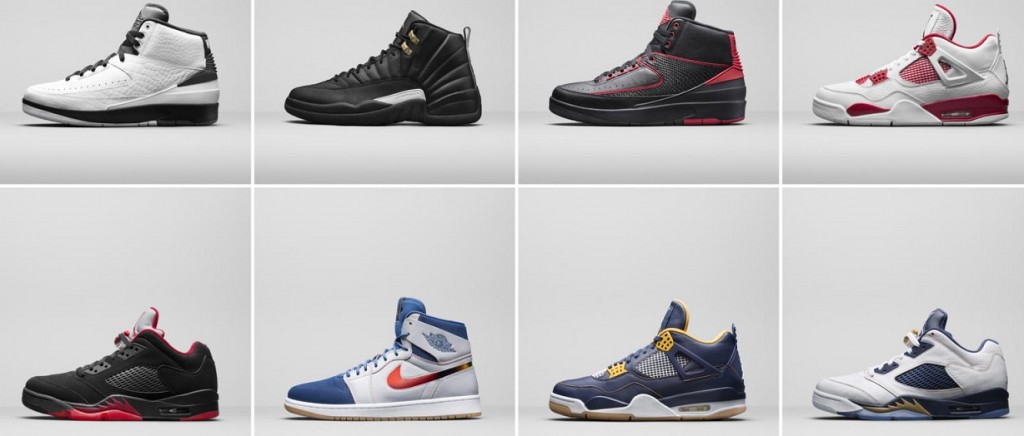 As you probably have guessed by now I am a sneakerhead. My first choice of kicks is from the Air Jordan line. I love these sneakers all the way back when I was a kid. Jordan Brand just announced some fantastic shoes that will be coming out next year. I can't wait especially for the Air Jordan V's.
Throughout his career, Michael Jordan consistently elevated his game to extraordinary heights, achieving feats that include recording eight steals in the first half against Boston in 1988, scoring 69 points in a single playoff game, and ultimately retiring with the league's highest scoring average of 30.1 points per game. For spring 2016, Jordan Brand celebrates its namesake's career highs by introducing three legacy shoe collections that pay homage to these soaring moments of greatness.
Inspired by two iconic images of Jordan, the "Poster" Collection features the Air Jordan II and Air Jordan XII.
The Air Jordan II "Wing It" pays tribute to the brand's ad campaign that coincided with the shoe's original release in 1986. White, black and dark gray, the AJ II "Wing It" includes wings on the shoe's heels that capture the spirit of Jordan's effortless game above the rim.
In celebration of the shoe's 20th anniversary, this Air Jordan XII pulls inspiration from the iconic "The Master" poster. A black base grounds the shoe, while hints of white and gold play off the poster's radiant lines.
30 years ago, Michael Jordan shocked the world by unveiling exclusive colored-up performance footwear on the hardwood. His bold, instantly recognizable shoes sparked a worldwide craze. Presently known as player exclusives, these unique on-court color ways are highly prized by athletes and collectors alike.
As a celebration of the Air Jordan Franchise's 30th Anniversary, the brand unveils three retro silhouettes that stem from this phenomenon and posit what Jordan's player exclusive footwear would look like. The Air Jordan II, Air Jordan IV and Air Jordan V Low incorporate colors consistent with the Chicago-based team Jordan played for during his early years in the league.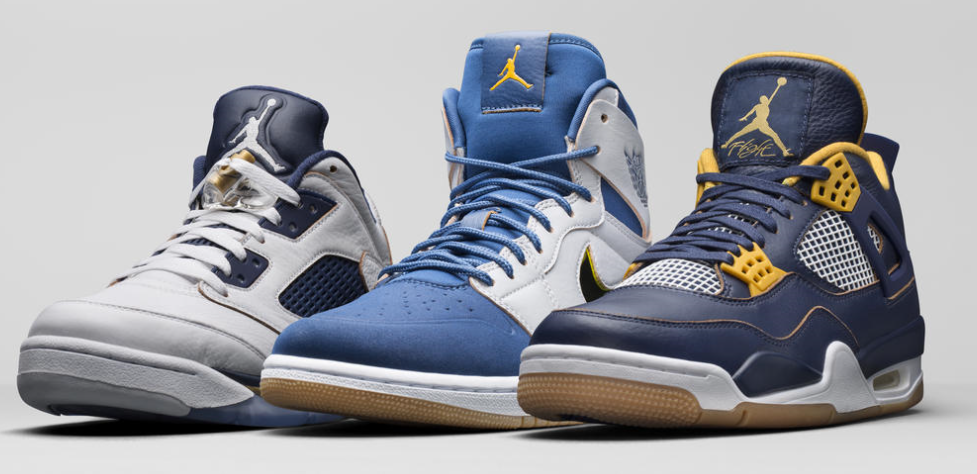 The Dunk from Above Collection
Inspired by Michael Jordan's relentless ability to take flight, the "Dunk From Above" shoe collection incorporates colorways and materials that support the seasonal theme of soar.
The Air Jordan 1 Nouveau, the first shoe in the Jordan Brand franchise to include the Wings logo, features a classic flat leather finish and a color shifting Nike Swoosh inspired by aviator goggles.
The Air Jordan IV, which introduced the word 'Flight' onto a basketball shoe, features an inner label with a midnight navy and metallic gold design.
With a similar color theme featuring metallic gold accents and ice outsole, the Air Jordan V Low nods to the idea of flight by taking design cues from a World-war II fighter plane.
Stay tuned to @Jumpman23 and Jordan.com for the latest updates on Jordan Brand products.