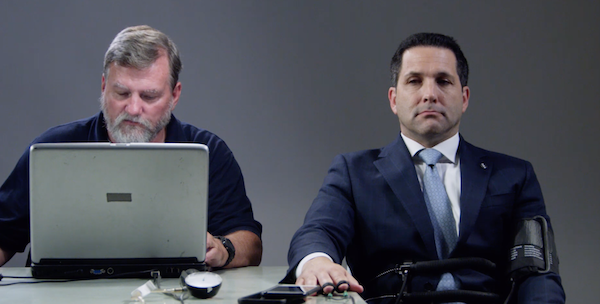 Hard seltzer is undeniably the official drink of summer 2019, and you may have noticed one brand in particular has quickly become the poster child for the movement. Look, we get it – who doesn't love a good turn of phrase?
BUT, BON & VIV Spiked Seltzer thinks there should be some laws when taste is concerned…
Taking on White Claw in the ultimate seltzer showdown, BON & VIV offered $1,000 each to people who tasted BON & VIV Classic next to White Claw Pure, and truthfully – and polygraph proven – preferred the latter. Spoiler alert: they didn't!
Conducted by Hollywood's notorious polygraph expert, John Grogan – 50 people sat down, but only four were able to show that they honestly prefer White Claw Pure.
To keep the truth telling going, BON & VIV teamed up with NFL analyst Adam Schefter to announce B&V will be the first (and only) Official Hard Seltzer Sponsor in NFL history. Sharing the stage with beer brands, fans can sip on a cool 16 oz. cans in stadiums across the country this season