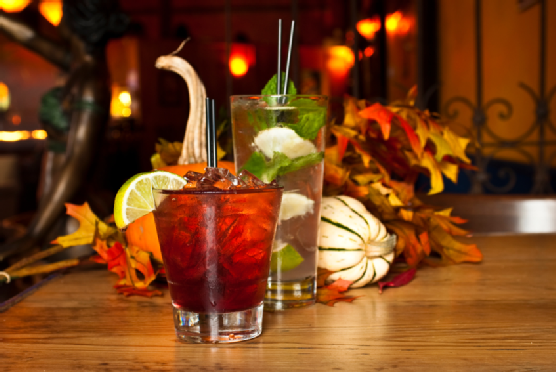 Maybe this is the year that are invited to sit at the adult table for Thanksgiving. Even though you turned 21 years old a few years back, you were still seating with your younger cousins. How embarrassing. Trust me we have all been there.
Now that you are going to sit at the adult table you should act like you have been there before. Surprise Gramps by bringing some of these cocktails and whiskeys to Thanksgiving. You will be the hit of the party.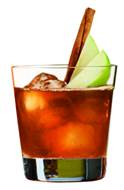 Kentucky Autumn
1.25 oz. Bulleit Bourbon
0.5 oz. ginger liqueur
1.5 oz. pomegranate juice
0.5 oz. lemon juice
0.4 oz. maple syrup
1 dash powdered cinnamon
3 dashes baked apple bitters or orange bitters
Apple slices and cinnamon sticks for garnish
Shake all ingredients vigorously for 10 seconds over ice. Strain over fresh ice into large rocks glass. Garnish with apple slices and cinnamon sticks.
Tennessee Cider
1.3 oz. George Dickel No. 12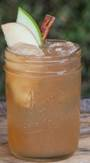 2 oz. Apple Cider
0.5 oz. Grade B Maple Syrup
3 dashes Angostura Bitters
Combine all ingredients. Garnish with an apple slice and cinnamon stick.
If you want to pair your Thanksgiving meal with whiskey then check out the following.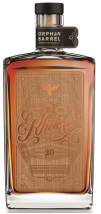 Orphan Barrel Rhetoric
Rhetoric Whiskey is the third release from the Orphan Barrel Whiskey Distilling Company, which is focused on finding long forgotten barrels of rare and delicious whiskey. Best enjoyed on the rocks or neat, Rhetoric is highly limited and perfect for your special gatherings with family and friends.
If you want to toast with shots after dinner then pick up some Jeremiah Weed.
Jeremiah Weed
Jeremiah Weed Whiskies are three new strangely delicious whiskies crafted with hand selected secret spices for those who crave more curiosity in their whiskey. Jeremiah Weed Whiskies are available in three flavors: Jeremiah Weed Spiced Whiskey, Jeremiah Weed Cinnamon Whiskey and Jeremiah Weed Sarsaparilla Whiskey.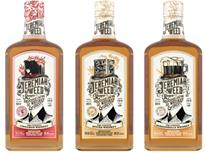 Piehole
We know that the Thanksgiving drink selection matters almost as much grandma's pie so why not have a drink that was inspired by grandma's pie recipes? This new-to-world whiskey is a delicious blend of Canadian Whiskey and pie-flavored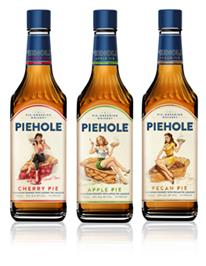 liqueur. It is available in three tempting flavors including, Apple Pie, Cherry Pie, and Pecan Pie, and is best sliced off as a shot.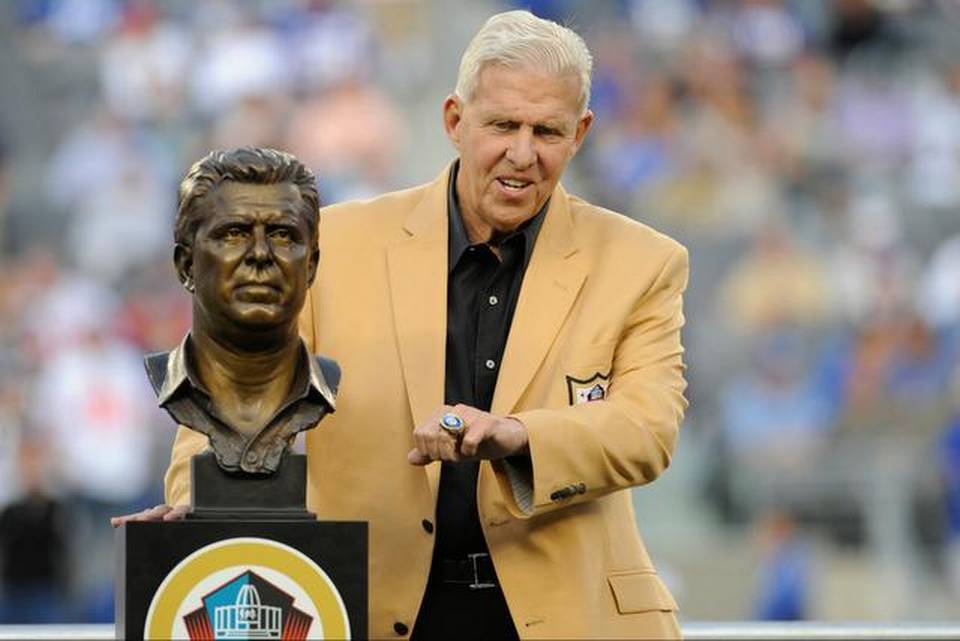 If you are a football fan and love to get behind the scenes and hear stories from a Hall of Fame coach then you should pick up the book, "Parcells." His latest book came out last month. It was a great read. I found myself wanting to read more and more each day. I loved reading about some of the stories the teams he coached, people he brought up in the ranks of coaching, and his take on the game itself.
Parcells may be the most iconic football coach of our time. Any fan of the NFL knows that he was able to turn around a few failing franchises into playoff teams. He brought two Super Bowl Championships to the city of New York. After that he turned the New England Patriots into an NFL powerhouse and reinvigorated the New York Jets.
He orchestrated the winning recipe to bring the Dallas Cowboys back to their time in limelight. It was a no brainer that he was inducted into the Pro Football Hall of Fame. NFL fans will thoroughly enjoy his stories from his time with each organization.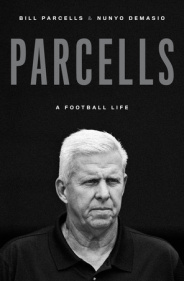 Even more you will get to read his thoughts on his longtime former assistant head coach, Bill Belichick. We get to see from Bill's view what went down as Belichick took the Jets job and then left a few days later to take the New England Patriots head coaching position.
In his new book Parcells writes, "He made a deal and then tried to get out of it. A deal's a deal. You want out? You're going to pay. Simple."
Parcells did say later on that he didn't "begrudge" Belichick for taking the Patriots job, and that he probably got it for him.
Parcells even talks about then-Jets offensive coordinator Charlie Weis. Charlie was looking to Parcells for the head coaching job. Yet when Weis testified for Belichick during a grievance hearing, Parcells banned Weis from Jets facilities. You will definitely want to read that chapter.
He even talks about his relationship with Dallas Cowboys owner Jerry Jones. Parcells writes on Jones, "If you told Jerry, 'Give me $10 million this November, and by next November I'll give you $12 million,' he'd have no interest in that proposition. But if you said, 'Jerry, you give me $10 million, and next year at this time, there's a 15 percent chance you'll have $100 million,' he's in. Now, I could never understand that, but that's the kind of guy he is; he's a risk-taker."
Parcells also credits himself with Cowboys QB, Tony Romo success. He wrote "If I had put in Romo in his first year and just let him play, he would have been out of football in a year and a half. He was just a gunslinger. He was indiscriminate. And he would do [expletive] that you just can't succeed doing. But after a year or two of practicing in the preseason, getting his [reps], you could see he had a real good chance to come along."
Like I said "Parcells" is a fascinating read and is must own for any football fan. To purchase the book click here!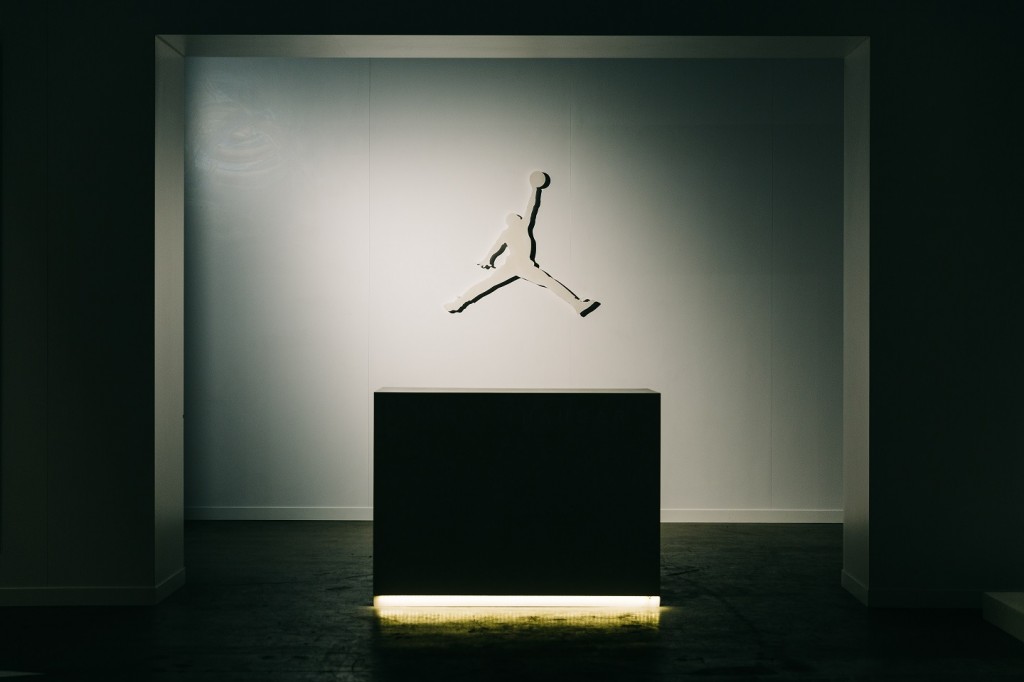 For the man who showed us that we can fly, (well maybe him and not us!) Michael Jordan finally gets his own hangar. The expansive Jordan Hangar is situated in an undisclosed nearly 80,000-square-foot plane hangar in west L.A., which was once owned by Howard Hughes and rumored to be where the Spruce Goose was built.  Included in the Jordan Hangar are some incredible elements to help raise your game.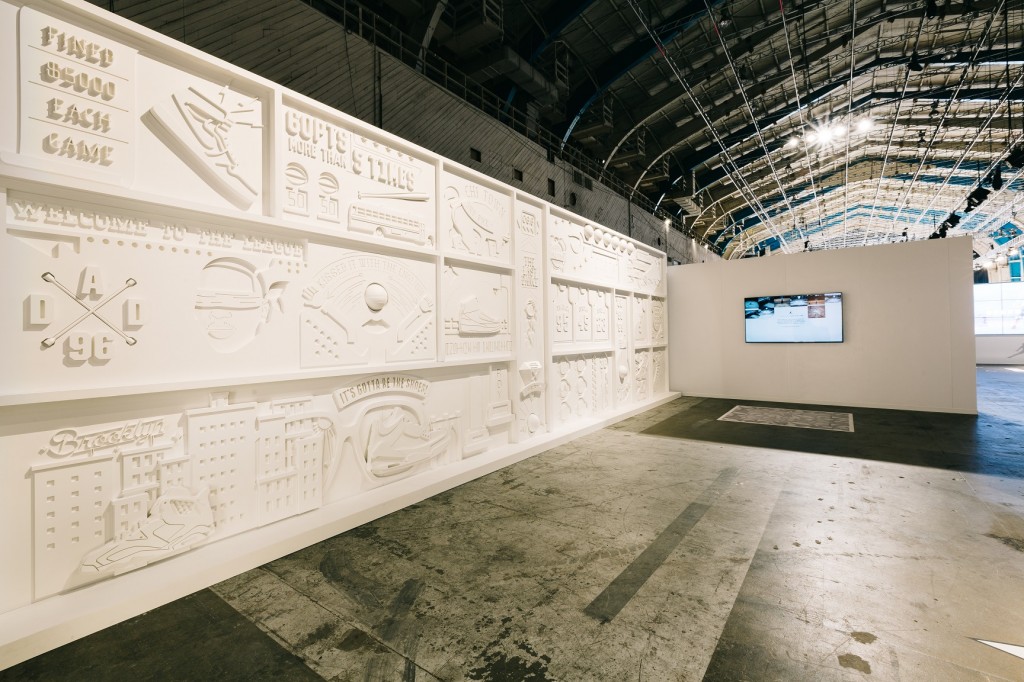 A full-size, regulation basketball court, with a stylized silver base and Jordan fractal pattern up and down the floorboards.  The brand's social/digital handle, @jumpman23, runs along the baseline, and CP and Blake's logos are featured in the paint between the basket and free throw line.  Sleek, light-colored, multi-tiered stands rise up beyond the far backboard; and, above the court – more than halfway to the 75-foot-high rafters – is a three-paneled jumbotron, with each panel measuring 100 square feet.  Along with featuring games between local high schools, Jordan said the court will be used by Jordan Brand players for offseason training as well as possible future product testing.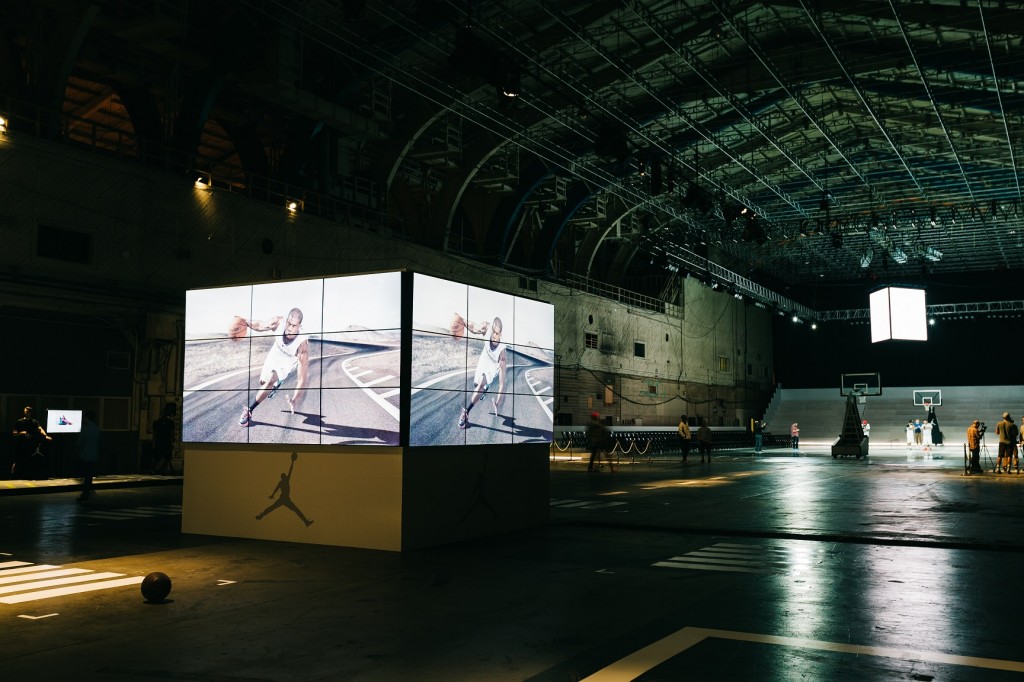 Entering the Jordan Hangar, where the hashtag #takeflight in cement greets every high flier on the way in, guests walk down a mini Hollywood Blvd. Walk of Fame, with each Jordan Brand basketball athlete getting their own star.  On the wall in front as you turn into the open space: a white wall with artistic carvings of MJ's accomplishments.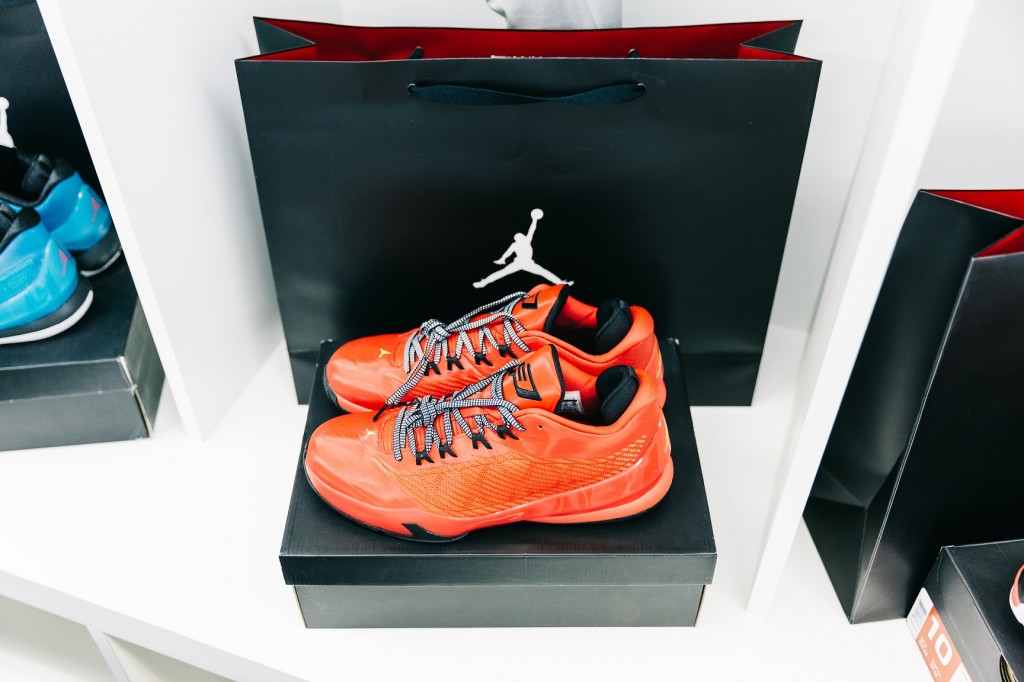 Two performance measurement elements stand out in the hangar as you walk toward the court.  The first is The Cube, a 10-foot high, four-sided box, with a video screen on each side.  Players can grab a ball and test their skills while mimicking the timed, repetitive on-screen drills performed by the athlete on-screen, all moves Chris Paul himself uses in-game – including his famous jab step and the beginnings of his crossover.  During the drill, a voice from the box counts down the time the player must continue that move, as well as hints on how to improve throughout.  Moving from The Cube toward the court is a runway, launch and landing pad measuring a player's jump, calculating the pounds of force generated on liftoff.  Through sensors on the pad, the information comes up within seconds on the screen.
The Jordan Hangar also features two NBA-style locker rooms with a dozen lockers each: one locker room for CP, another for Blake.  Each player has a dedicated locker, complete with golden nameplate, which are reserved solely for their use.  The locker room has a lounge with leather chairs, couches and a 75-inch flat-screen TV, set up for NBA 2K matchups.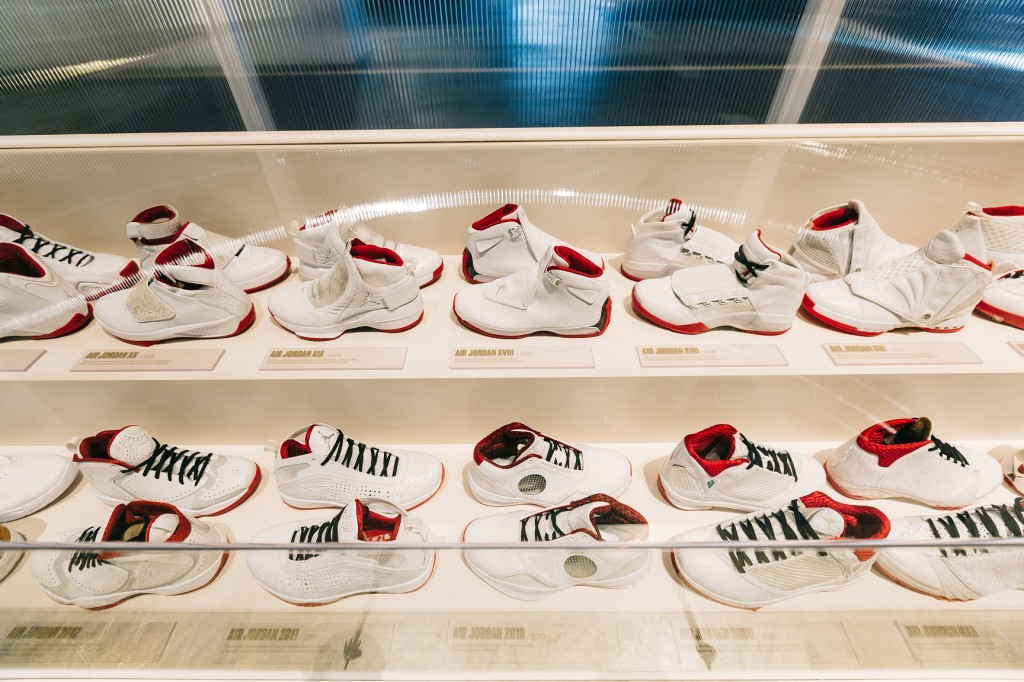 Plus here is a video that gives you even more access to the Jordan Hangar.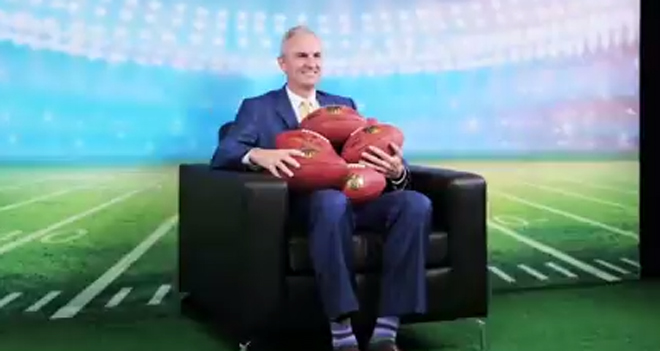 Mark Schlereth hits Trey Wingo right between the numbers with a surprise Skittles shower from #TeamSkittles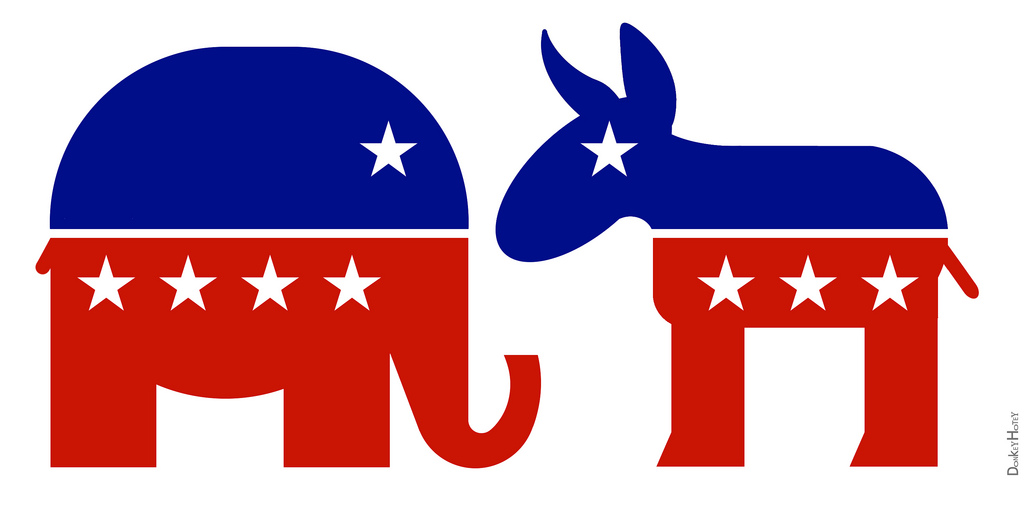 During Wednesday's White House news conference, President Obama said he would "enjoy having some Kentucky bourbon with Mitch McConnell" to discuss ways the two could work together following Midterm Elections. The Republican senator from Kentucky to be Senate majority leader, Mitch McConnell has a well-known love for bourbon. However, Obama added that he doesn't know what McConnell's preferred drink is… so we thought we would help him out with a few possible options below!
Regardless of their political leanings, it's nice to know we can all agree on one thing – Bourbon.  Is.  Delicious.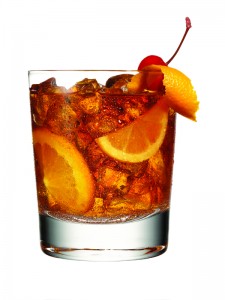 LONG TERM OLD FASHIONED
Ingredients:
1.3 oz Bulleit Bourbon
1 dash Dale DeGroff's Pimento Bitters
0.25 oz Cherry Liqueur
0.5 oz Simple syrup
2 orange slices
2 cherries
Preparation: Muddle a cherry and orange slice with the syrup and liqueur and the dash of bitters in a bar mixing glass. Strain into an Old Fashioned glass. Add the Bulleit Rye and ice and stir garnish with an orange slice and a cherry.
Why: While Obama and McConnell try to work together for a better future, we suggest they sit back and sip an Old Fashioned.  One of the most historic cocktails in our country's history, it's enjoyed one of the longest terms around.
SOUTHERN SIMPLICITY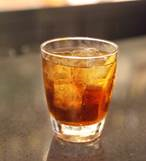 Ingredients:
1.3 oz. Bulleit Bourbon
1 tsp. cane syrup
1 lemon disc (pinched)
Preparation: Build in a rocks glass, swizzle with a small amount of crushed ice, then add 1 cube. No garnish.
Why: An easy-to-make cocktail featuring Bulleit Bourbon would serve as a nice reminder that sometimes simple answers are the best ones.

ORPHAN BARREL RHETORIC BOURBON WHISKEY
Ingredients:
1.3 oz. Orphan Barrel Rhetoric Bourbon Whiskey
2 cubes of ice
Why: Both politicians are extremely smart gentlemen.  However, as with all politics, argumentation and Rhetoric will ultimately rule the roost.
ORPHAN BARREL BARTERHOUSE BOURBON WHISKEY
Ingredients:
1.3 oz. Orphan Barrel Barterhouse Bourbon Whiskey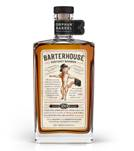 2 cubes of ice
Why: Many Americans remain frustrated the two sides can't work together to create solutions that appeal to a wider audience.  Surely a sip or two of Barterhouse will help them navigate the give-and-take process a bit more fluidly.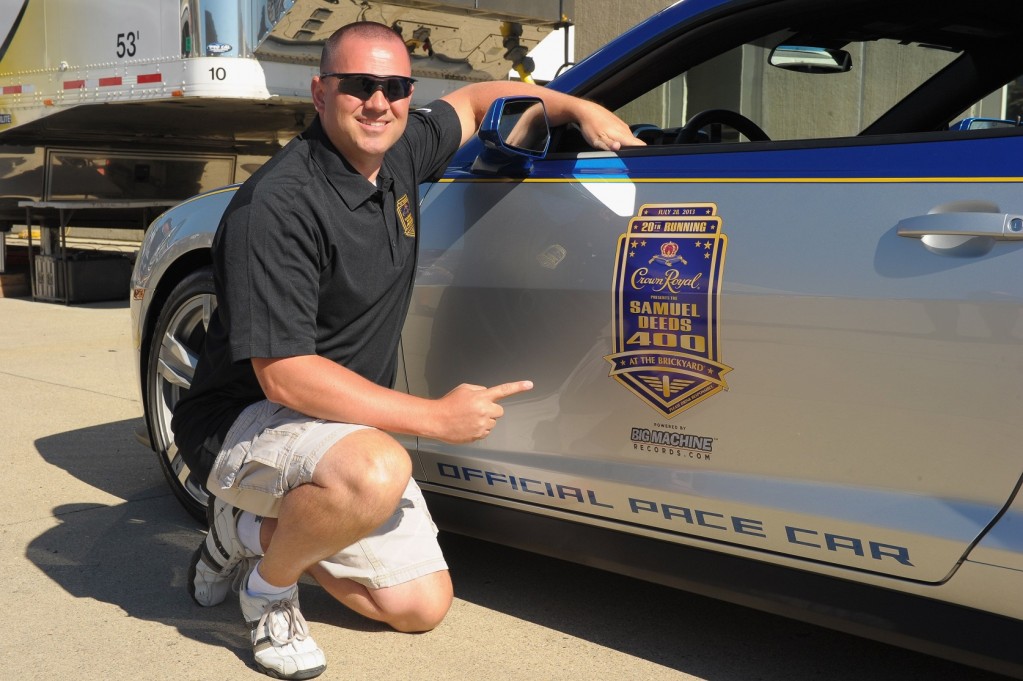 If you tune in to SPIKE TV's Bar Rescue this weekend, you'll see a great man, Gunnery Sergeant Samuel Deeds. Crown Royal is teaming up with the popular TV show to honor heroes, and Sam will be featured during a special Veteran's Day marathon airing this Sunday, November 9th beginning at 5 p.m. ET.
Sam will appear in a series of short videos alongside host Jon Taffer, during which he'll talk about different aspect of his military career; from his time joining the military, to inspiring and guiding other veterans, to what it meant to be honored on a national level through Crown Royal's "Your Hero's Name Here" program.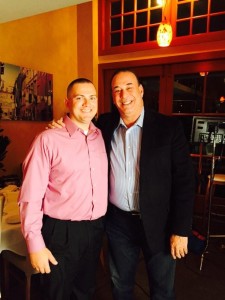 I had the honor of meeting Sam when I was at the Brickyard 400 in Indy a few years back. Deeds was awarded the namesake for the 2013 Brickyard 400. The official title of the race last year was the "Crown Royal Presents the Samuel Deeds 400 at the Brickyard Powered by BigMachineRecords.com."
Deeds was one of the finalists for the Crown Royal "Your Hero's Name Here" program. Sam was entered into the contest by his wife. Sam risked his own life both in Iraq while in the Marines as well as here in the United States when he was on vacation with his family.
Deeds, like past winners of the "Your Hero's Name Here" program, had a fun filled weekend at the Brickyard. He rode in the pre-race pace car as well as hand delivered the trophy to winner at Victory Lane. Sam also kissed the bricks, which is one of the great traditions at the Brickyard in Indianapolis.
I was able to ask Sam a few questions about his time in the military and what he was thinking about leading up to the Brickyard last year.
Art Eddy: First off I want to thank you for your heroic service to our great country. While in Iraq, you risked your own life to save others from an improvised explosive device (IED).  You had more than 30 surgeries from all the injuries you sustained from the blast. Your bravery goes beyond words. What will you always take with when you reflect on that moment?
Sam Deeds:  A body full of shrapnel.  I did what every leader should do, sacrifice themselves for their Marines.  I made the decision to expose myself to the IED and two Marines are alive because of that.  I would not change one thing that happened that night.  I'm not a hero, I was doing my job and protecting my Marines.
AE: Even here in the states you saved the lives of three individuals caught in a rip tide off the coast of North Carolina. Tell me a bit about that experience.
SD: On September, 11th 2008 I was on vacation with my family. On that day we were enjoying some time at the beach when we noticed dolphins feeding just off shore.  We also noticed woman swimming out toward them.  Next the woman started waving her arm frantically.  Shortly after that a man dove into the water and started swimming out to her.
We later found out that it was the ladies husband. Now there are two people caught in the rip current.  Then another man with a child's boogey board swam out to the couple and left them with the floatation device.  He tried swimming back and got caught in the current as well.  I looked around and people were taking video and photos of those who were in trouble and rescue was nowhere to be seen.  I grabbed a small rubber raft and went into the water. Just as I got to the last man that entered the water he disappeared.  I reached into the water and pulled him onto the raft.  We tried to get out of the current but went nowhere.
As rescue arrived they came to me first and I refused rescue.  They went to the couple that had been in the water the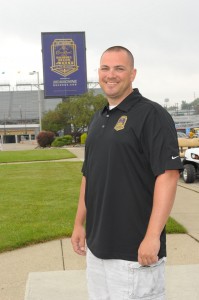 longest and got them to shore.  They came back out to me and I refused rescue once again, so they took the man that I pulled out of the water. Finally they came back after me.  The couple said that if I would not have refused to be rescued the husband would have drowned.  This was all just five weeks after having major abdominal surgery.  I had a piece of mesh placed on the inside of my abdominal wall.
AE: That is incredible. Last month you were named the winner of the Crown Royal's "Your Hero's Name Here" program. You now will have your name in this year's NASCAR Sprint Cup Series race at the Brickyard. What was going through your mind when you find out you found that you were the winner of that program?
SD: That it was a dream, it wasn't really happening.  It was a very emotional day.  I looked back at the guys that I served with that are no longer with us and thought that there is no better way to honor them.  My name may be on the race but this is for all of them.
AE: Well said. Going back to the program how cool was the laying the final brick, engraved with the official race logo, in a ceremonial "Yard of Bricks" at Flagship Park in Erlanger, Kentucky?
SD: It was amazing. There is a permanent fixture that for many generations to come will be able to go to the park and see that someone from their home town had a NASCAR race named in their honor.  My children's, children, children can see that their great grandfather made a difference.
AE: Are you a fan of NASCAR and if so who is your favorite driver?
SD: I'm a huge NASCAR fan.  I've been watching since the mid-80s.  My favorite driver is Dale Earnhardt Sr.  These days I like Kevin Harvick because of his passion and drive for the sport and Kurt Busch for all that he does for our military men and women and everything that he does to bring awareness to Post Traumatic Stress and Traumatic Brain Injury.
AE: What are you looking forward to the most during this year's NASCAR race weekend at the Brickyard 400 in Indianapolis?
SD: The overall behind the scenes experience, meeting the other finalists, presentation of the trophy and of course "Kissing the Bricks".  I'm hoping for a great weekend of racing.
I am so glad that NASCAR and Crown Royal have this program to reward heroes like Sam Deeds. I can't wait to see Sam's expression when he is out and about at the Brickyard 400. Plus Deeds and the rest of the NASCAR fans will be able to see great musical acts from the Big Machine Label Group including Justin Moore, Cadillac Three, Cassadee Pope and Dustin Lynch. They all will be performing during the race weekend in Indianapolis.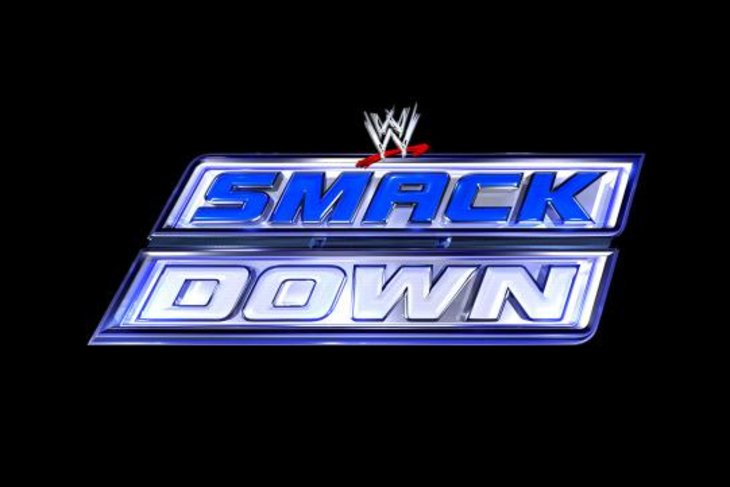 The show that averages 3.1 million viewers on Friday nights and beats all Friday primetime viewing on any cable network is moving to Thursday nights on Syfy beginning January 15th at 8pm ET.  With nearly 800 original episodes, SmackDown is the second longest-running weekly episodic program in U.S. television history, only behind WWE's other flagship program, Monday Night Raw®.
"Quite simply, more young men watch television on Thursday night than on Fridays," said Michael Engleman, Executive Vice President, Marketing, Digital and Global Brand Strategy, Syfy. "Among Men 18-49, PUTS are 15 percent higher compared to Fridays, expanding the potential audience for SmackDown. Since the majority of broadcast programming skews female, we're also using Thursday nights to counter program."
"WWE's sizable and passionate fan base make SmackDown the #1 entertainment show on Syfy and the most-watched, regularly-scheduled program among key demographics on the network," said Michelle Wilson, Chief Revenue and Marketing Officer, WWE.  "We look forward to bringing the WWE audience to Thursday nights on Syfy."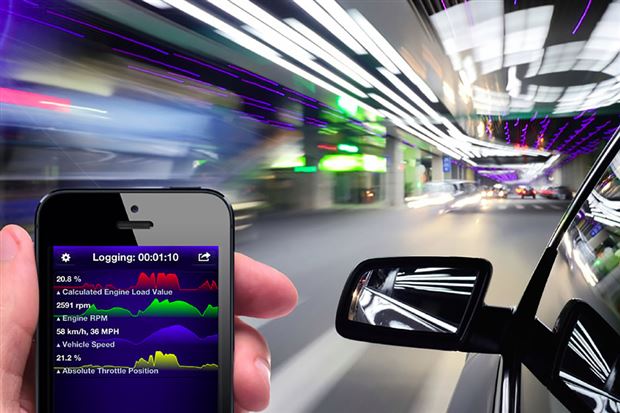 For those of us who have a mechanic that they can trust it gives you one less thing to worry about. For others who don't have one that they can trust, it can make going to the car shop a living nightmare. If you are looking for some peace of mind the next time you hear something off about your car you should get BlueDriver from Lemur Monitors.
BlueDriver allows users to wirelessly read and clear diagnostic trouble codes without having to spend money at the mechanic. (AWESOME!) You just need to download the free BlueDriver app and plug in the BlueDriver. It is that simple. It generates vehicle specific information such as code definition, possible causes and repair recommendations. Know you are going to a repair shop with some knowledge. That will definitely give you some peace of mind.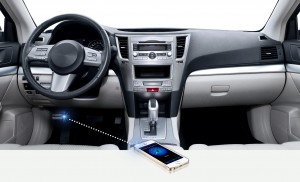 You can check for whether or not your vehicle is ready for local emissions test and BlueDriver is the first line of defense for today's mechanic and is an affordable diagnostic tool for that fits in your pocket. It works with all makes and models (sold in U.S. and Canada) that are 1996 or newer. It pairs via Bluetooth with Apple devices (running iOS 7.0+) and Android devices (running Android 4.0+).
Sound like something you would want? Well go to the Lemur Monitors website for more info and to purchase the BlueDriver. Your wallet and brain will thank you!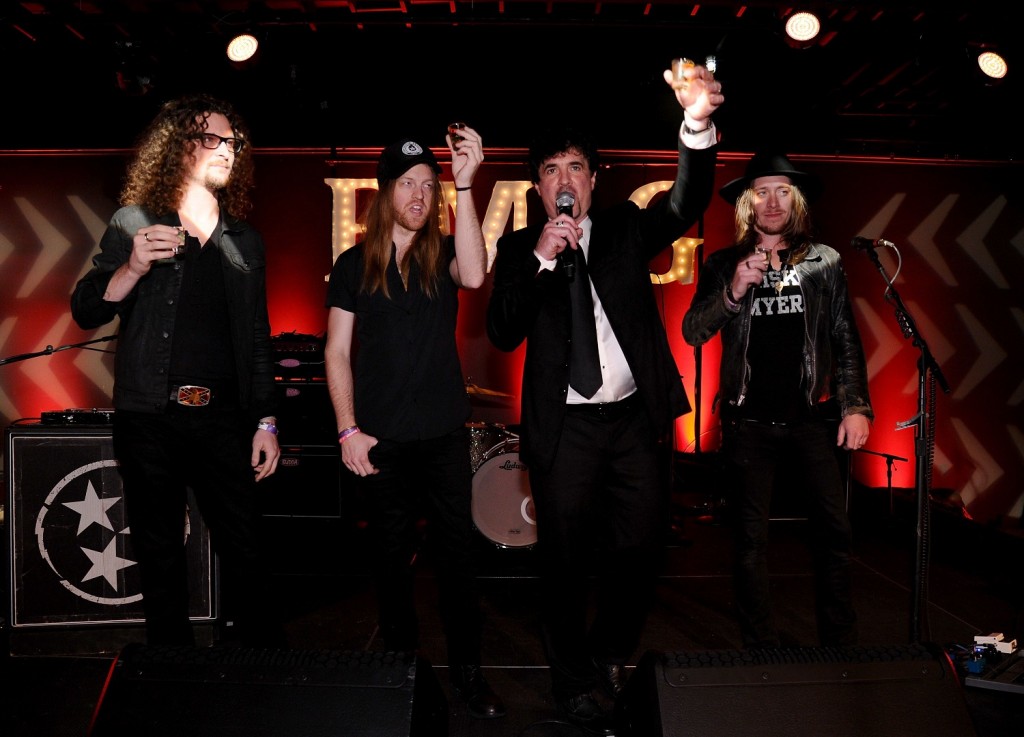 On one of country music's biggest nights, country music talent, including Eli Young Band, Florida Georgia Line, and The Band Perry, took a moment to honor troops at Big Machine Label Group's CMA Awards after-party sponsored by Crown Royal Regal Apple.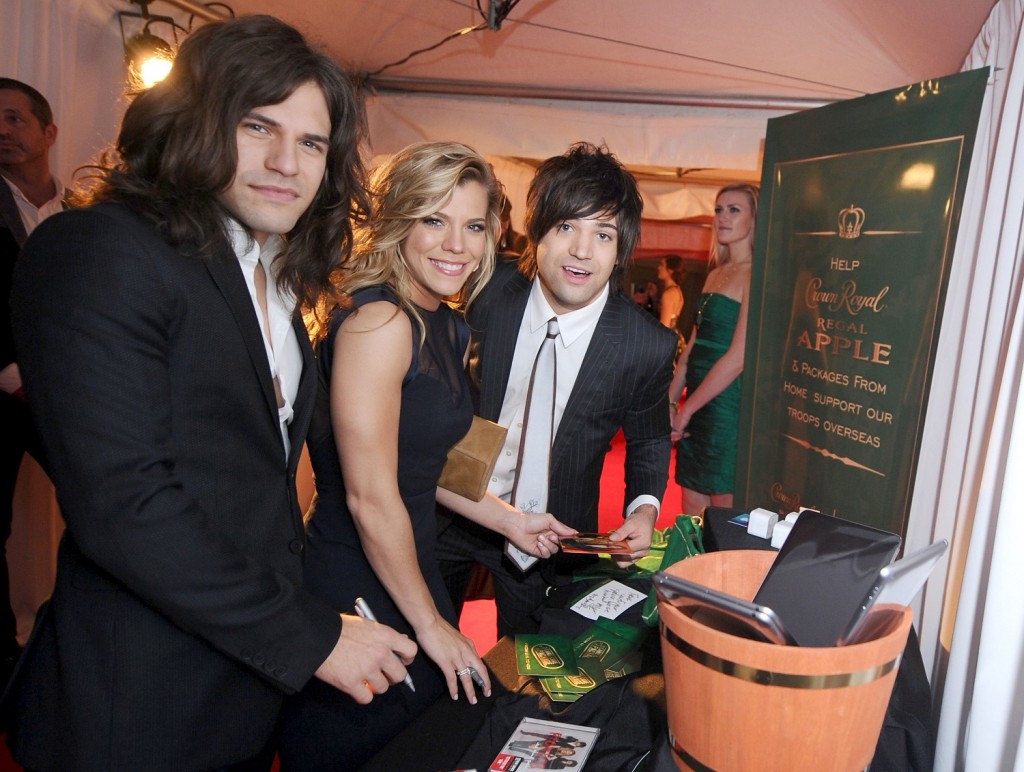 Country music artists had the opportunity to give back to U.S. soldiers last night by packing bags with items rarely available overseas such as tablets, earbuds, armbands, music players, etc. The packed bags will be shipped to active duty service men and women overseas with the help from Packages From Home, Crown Royal's national charity partner.
In addition, guests at the after-party were one of the first in America to taste the new Crown Royal Regal Apple and experience just how "smooth to the core" the whisky really is. Regal Apple is a combination of the renowned taste of Crown Royal whisky infused with natural apple flavors. The unique blend of hand-selected Crown Royal whiskies and natural apple flavors is the perfect balance of robust whiskey notes and crisp apple flavor.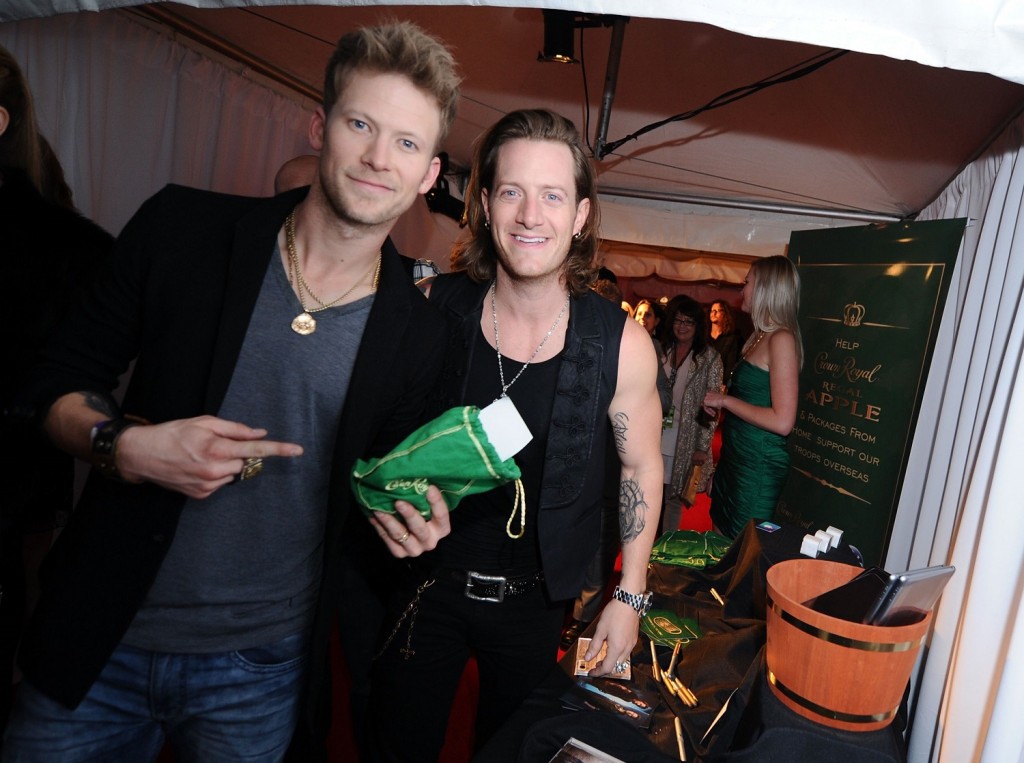 Award show host and country music star, Brad Paisley, also participated in the always entertaining Jimmy Kimmel "3 Ridiculous Questions" segment answering "ridiculous" questions from Kimmel himself while the two toasted with a shot of Crown Royal Regal Apple.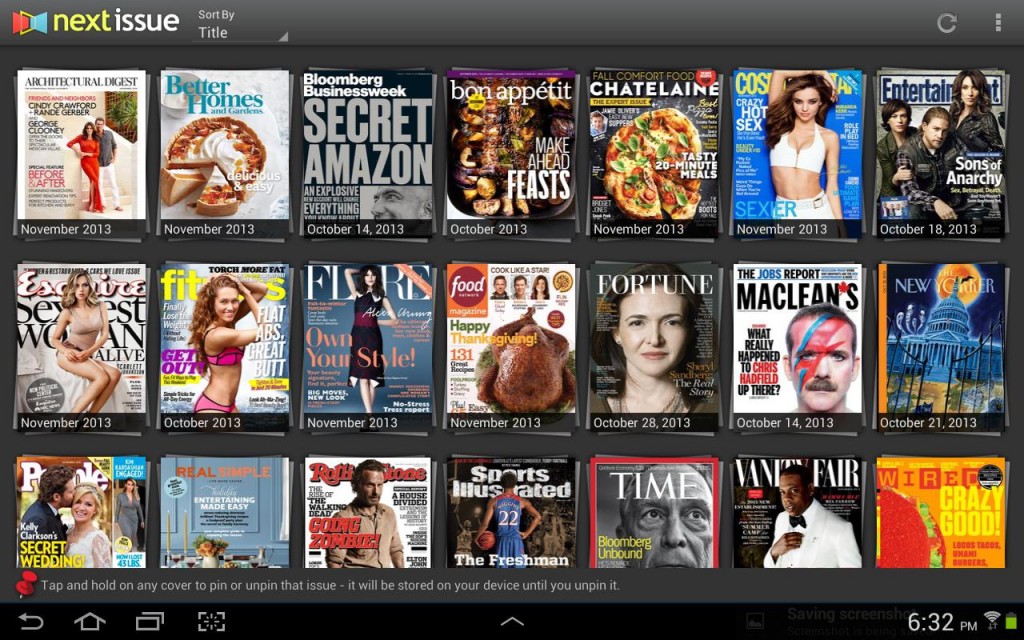 Next Issue gives you unlimited access to more than 140 magazines in one easy-to-use app for iPad and iPhone. Whatever you're interested in – Entertainment, Technology, Fashion, Sports, Cooking, News, etc. – you'll find the top magazines from the top publishers all in Next Issue.
For the full experience, go create a Next Issue account to start your free 30-day trial. Then, open the app to read all your favorite magazines.
Or just download the app and log in using your Facebook account to get free sample magazines.
Read as many magazines as you want (including back issues) anytime you want. Immerse yourself in great stories, breathtaking photography, and digital extras – from all of the most well-known magazines. All without the hassles of magazines piling up at home, lugging them on trips or recycling.
It's an entire newsstand at your fingertips. Next issue is available on iOS, Android and Windows 8 devices.