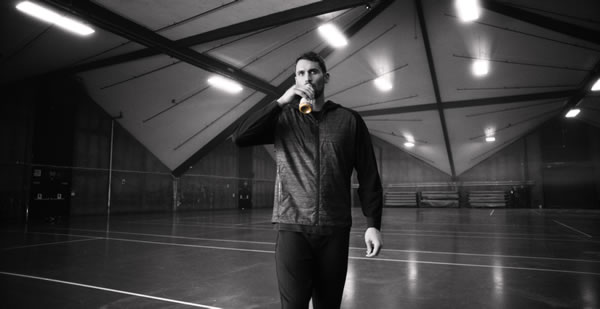 Did you know that Kevin Love works out with a robot? Well you do now. Love joins a long-line of elite athletes that have worked with Chocolate Milk. Athletes including Apolo Ohno and Hines Ward have found out the benefits of chocolate milk. Now Kevin is the first NBA player to partner with the "BUILT WITH CHOCOLATE MILK" campaign. Backed by more than 20 studies, chocolate milk has shown to be a great source of high-quality protein, and is becoming an increasingly popular post-workout drink of choice for athletes looking to build lean muscle and maximize recovery after a workout.
Watch his new workout routine with his new coach.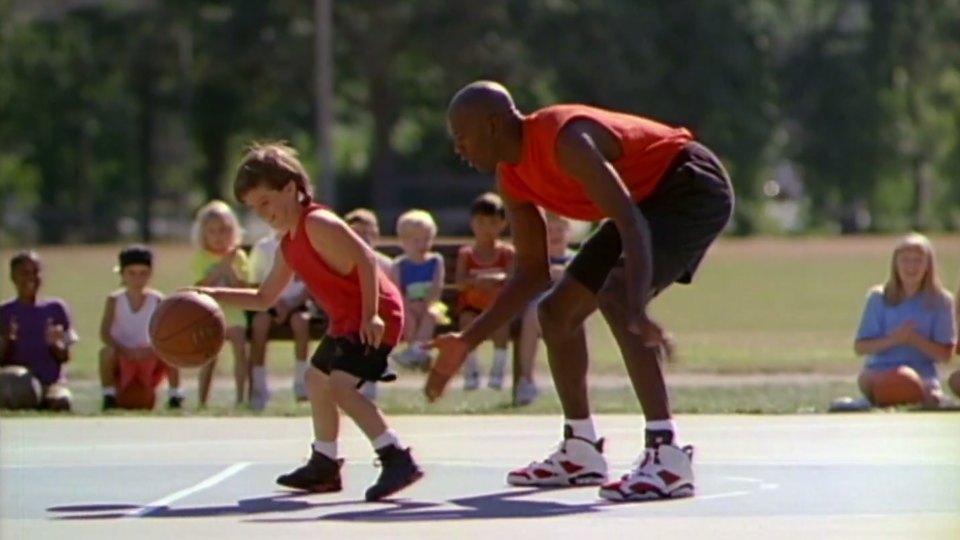 Last month as part of Gatorade's 50th anniversary, the brand brought back the the iconic "Be Like Mike" commercial. That video is "23″ years old. Today, Gatorade has given it some P Diddy treatment by creating three remixed versions of the spot, which each bring the term "Be Like Mike" to life in unique ways.
You can check out all three videos below. Plus Gatorade is looking to you to post photos and videos on Gatorade social medial channels of what #BeLikeMike means to you. The best entries will be featured on its media channels in early April.
Which is your favorite one?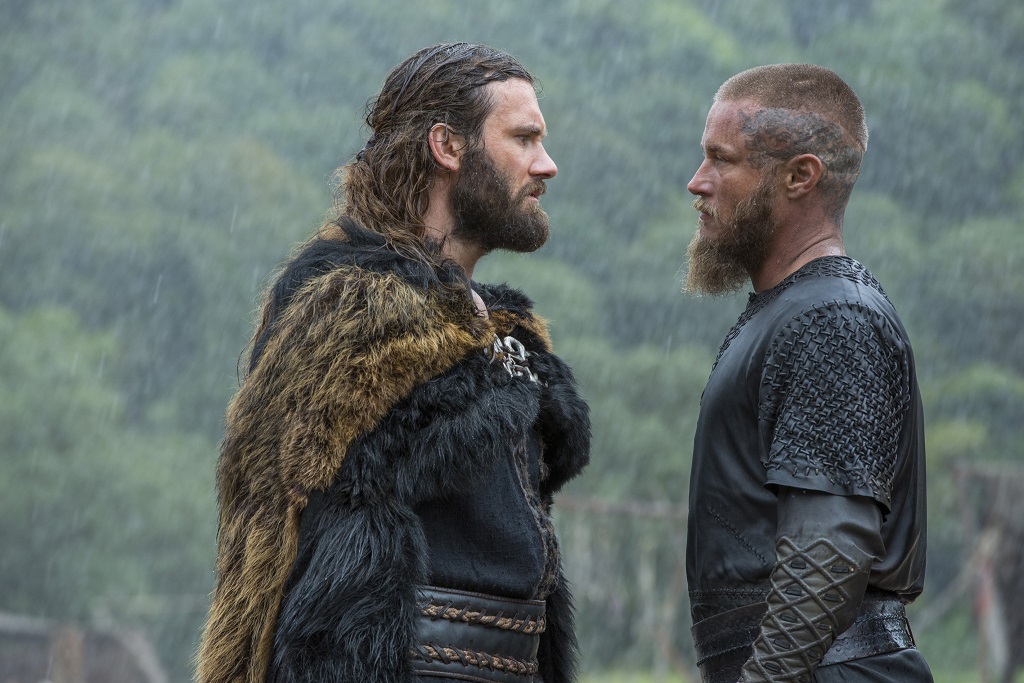 This week's episode on VIKINGS is called "The Usurper." We see the fleet return to Kattegat to find tragic circumstances await. Lagertha learns that her Earldom has been usurped and convinces Ragnar to travel to Hedeby with her in an effort to reclaim her title.  Ragnar causes great surprise when he announces the next raid. The Seer has interesting prophecies for Rollo.
Check out this week's episode this Thursday, March 19 at 10 p.m. on HISTORY!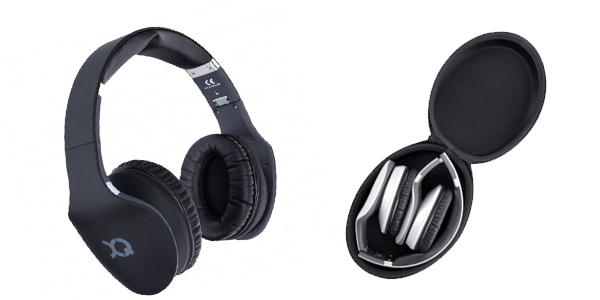 Cords and wires are starting to become things of the past. Thanks to Bluetooth technology we can enjoy most of our gadgets without the inconveniences of strings. Still some companies have mastered the art of wireless tech more than others. One of those companies that has mastered this art is a European manufacturer named XQISIT. These guys have made some dynamic sounding and trendsetting looking headphones with their LZ380 line.
Not only do these headphone deliver incredible sound, but they are noise canceling too. The LZ380 has a fine matte, brushed finish on its casing. The flexible, padded ear cups are soft and doesn't give you a headache after a few hours of use. That was the issue I was running into with my other headphones. My previous headphones not only gave me a headache, but the sound was very inferior to that of the XQISIT LZ380 pair.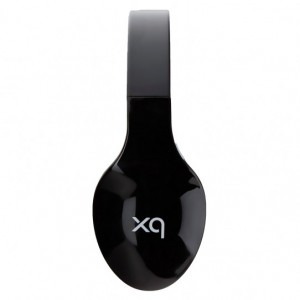 These headphones are very user friendly. The right ear cup has a touch panel where you can fast forward or repeat song while using Bluetooth. If you feel the need to use a cord the LZ380 does come with a few attachments. These cords can aid you if you are looking to use them on an airplane or laptop that doesn't have Bluetooth capabilities. These headphones works with Bluetooth 3.0 and can pair up with iPad Air, iPad Air 2, iPad Mini, iPhone 5 and 6. Plus there are a ton of non-Apple products that it works with like the Galaxy Note, Lumia, and many more. Chances are that the LZ380 will sync up with whichever device you have.
These headphones have a 10-hour lifespan and you can recharge them using a USB port. It takes two hours for them to fully recharge. These headphones are legit. If you are looking to get more info check out their site at http://www.xqisit.com.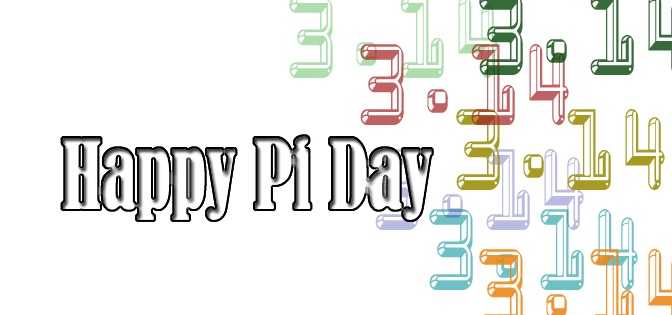 It's almost the weekend. Even with today being the ominous Friday the 13th you can still look forward to celebrate the mathematical holiday known as Pi Day tomorrow Saturday, March 14. What is even cooler is that this year's only comes once every 100 years with more numbers of the irrational sequence replicated this year than others (3.1415).
That calls for a celebration! Why not try these "Pie" inspired cocktails from Piehole Whiskey? So while you are enjoying these cocktails responsibly challenge your friends to see how many numbers that they can recite in regards to the number Pi.  Here are few digits to help get you started. 3.141592653589793238462643383279502884197169399375105820974944592307816406286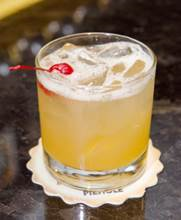 Pecan Sour
1.5 oz. Piehole Pecan Pie
1.25 oz. Sour Mix
1 dash of Angostura Bitters
1 splash of Orange Juice
Apple Cider
1 oz. Piehole Apple Pie
.5 oz. Sweet Vermouth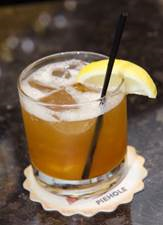 3 oz. Cider
.75 oz. Lemon Juice
3 dashes of Angostura Bitters
Cherry Fizz
1.5 oz. Piehole Cherry Pie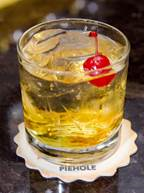 Top with Soda Water
Cherry garnish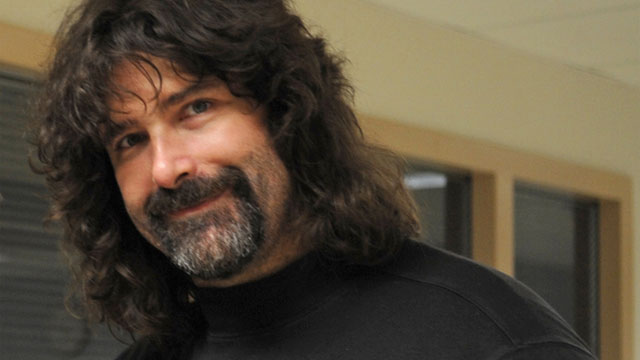 Sunday, March 15th Levity Live Comedy Club in West Nyack, NY welcomes WWE's Hardcore Legend, Mick Foley. The 3-time WWE champion and 2-time New York Times #1 best-selling author has a one-man stage show called "Hardcore Legend: An Evening with Mick Foley." In this show Foley tells his incredible stories of is time in the WWE using humor and intensity.
Mick has took his show worldwide with glowing praise where ever he goes. Best-selling author Paul O'Brien, writing for The Layfield Report wrote, "He always leaves them laughing. Laughing, standing at the end and always wanting more." Even the decidedly non-wrestling publication Broadway Babies mused "If you're interested at all in wrestling, you'll love it; if you're not, you'll like it."
Mick got the nickname "The Hardcore Legend" for his uncanny trait of taking punishment in some of the most dramatic matches in sports-entertainment history. No matter if he was Cactus Jack, Mankind, or as Mick he made the WWE fans always walk away amazed from his performance.
One of Foley's most epic and brutal battle was with The Undertaker in 1998's "Hell in a Cell" match, during which he was knocked unconscious after falls both off of and through the 16 foot Cell structure. Foley finished the match – with one of his front teeth lodged in his nose.
Mick wrote his autobiography of 700 pages all on notebook paper, which was later turned into "Have a Nice Day." That book became number one on the New York Times best-seller list in October 1999. The book remained on the Times list for twenty six weeks. In 2001 Mick wrote "Foley is Good" and was on The New York Times list as well. Foley has published a total of ten books; four memoirs, four children's books, and two novels.
I had the great pleasure of talking with Mick about his tour and WWE days. To listen to the interview click here!
For more info on Mick's tour check out his website, http://www.realmickfoley.com/
If you are in the New York are stop by Levity Live Comedy Club in West Nyack, NY on March 15th. Showtime is at 7:00PM and tickets are $27 each. For more info visit levitylive.com.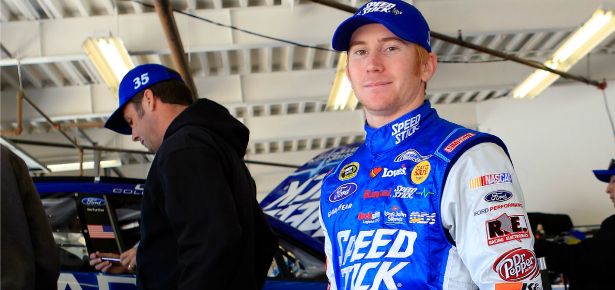 I'm not going to pretend to know Cole Whitt. I mean, how can you really get to know someone after two interviews and a weekend in Daytona? But I think I got a good read on the guy, and if I could use one phrase to describe him, I'd say that he's approachably focused.
He's equal parts humble and hungry. Whitt doesn't carry himself like a superstar race car diva. He's got work to put in and he welcomes that work. That doesn't mean he won't flash a big, genuine smile when meeting a fan or take time to answer silly questions from bloggers like me.
When you meet Cole, you sense quickly that he's a private guy. Not a limelight seeker by any stretch. He prefers CrossFit and the outdoors to press rooms and podiums. Behind this surface of shyness, though, there's a big heart and a ferocious sense of purpose. You don't earn a nickname like the Ginger Lion by being a pansy.
It should be noted, that racing ain't easy, man. Especially if you want to compete in the NASCAR Sprint Cup Series, the nation's highest stock car division. It's a taxing endeavor all around. You need financial backing from your teams and sponsors, and soul support from your family and crew. On a weekly basis, you have to overcome the physical rigors of driving hundreds of miles with inches separating you from disaster. Then there's mental prep required to get your head right before, during and after competition.
This is some seriously stressful stuff, but the stakes are high, my friend. This year's Daytona 500 had a purse of over $18 million. That's a lot of coin for 43 drivers to chase in one day.
Thanks to our friends at Speed Stick, we were able to follow Cole Whitt's full experience of the 2015 Daytona 500. Join us for a moment as we step into his racing shoes…
Imagine you're a pocket-sized, 23-year-old professional driver entering your second full season in the NASCAR Sprint Cup Series. You're a full-blown ginger and your height and weight aren't listed on your NASCAR profile. The biggest expectations you have come from within. You're confident, because you've been racing for more than half your life. There's doubters all around, but not in your inner circle.
Your first season had its set of challenges. Your car got jacked up during practice at the Daytona 500 and there was no backup car available. Your team rallied to make repairs, just to get you into qualifying. With no guarantee that you'd even compete, you make up eight spots on the final five laps of your Budweiser Duel to secure entry in the 2014 Daytona 500.
You showed a ton of promise in your first full Sprint Cup season. You finished better than you qualified in three of every four races you entered. You created some rookie of the year buzz and things looked promising.
With little warning, your racing team shuts down operations in April. You switch teams to close the year out and it's unclear who'll have a spot for you next season. Shoulder surgery that cuts into your offseason prep, but at least you secured a spot a new team. With your second season set to begin, you find yourself back in Daytona needing to fight your way in again.
This is where the Ginger Lion stood, right before the Budweiser Duels. Running in the #35 car for Front Row Motorsports, Cole Whitt was on the outside looking in and needed a good showing to earn a spot in the Great American Race. It's #DefyTheDoubt time for damn sure.
"I told all the guys, it's like, everything kinda rides on the 500," Whitt said after qualifying. "If we can get into the 500, from there, the pressure is a little bit off. We still got a lot of work to do for sure, don't get me wrong. But missing this race could turn the whole career to the wrong side. It could make it pretty hard to get through the season."
So, no pressure, right?
"I've been through this situation more times than I want to be. Last year was very stressful and this year was just as stressful. As far as I was concerned, we had to run top 15. And we did."
Whitt's strong finish in the Budweiser Duels meant that he punched his ticket into Daytona to start the 2015 season.
"To be able to lock ourselves in and get all three cars in and push Front Row down the right path, it's going to be awesome. I look forward to see what we can do this year."
Speed Stick gave us the opportunity to follow Whitt and his #DefyTheDoubt attitude around Daytona for an important weekend in his young career. Here's the beat and video we put together to chronicle the experience: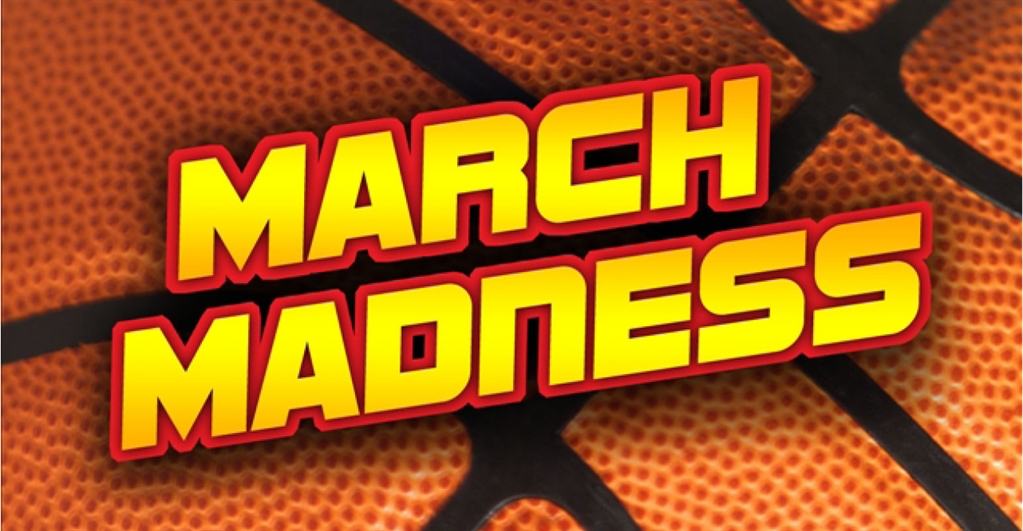 With the "Madness" almost upon us the mobile app, Thuuz Sports has worked on finding the craziest games that came down to the wire.  So while you are are in the office and away from your TV or tablet use the Thuuz Sports app to make sure you are following games that are the ones that are a fight to the finish.
Here is a look at a few games that Thuuz Sports have found to be the ones that keep biting your nails until a victor is crowned.
4. Michigan 87 vs. 1. Kansas 85
Michigan overcame a 14 point 2nd half deficit to win 87-85 in overtime. Trey Burke led the way for Michigan with 23 points, scoring all of them in the 2nd half and in OT. Ben McLemore had 20 points for Kansas in its losing effort.
8. Kentucky 78 vs 1. Wichita St. 76
Kentucky ends Wichita's magical run in the Round of 32. VanVleet misses the winning shot at the buzzer that could have prolonged the Schockers perfect season. Andrew Harrison had 20 points and Aaron Harrison added 19 in Kentucky's 78-76 victory.
8. Kentucky 75 vs. 2. Michigan 72
Kentucky ends Michigan's bid to return to the Final 4 for a 2nd straight year with a thrilling 75-72 win. Aaron Harrison hits the game winning 3 with 2.3 seconds left on the clock to send Kentucky to the Final Four. Kentucky's Julius Randle logged a double double with 16 points and 11 rebounds.
9. Wichita St. 68 vs. 1. Louisville 72
Russ Smith had 21 points for Louisville, rallying from a 12 point 2nd half deficit to advance to the Final. Kevin Ware's injury in the previous game helped Louisville play inspiring basketball with Luke Hancock adding 20 points off the bench. The Cardinals stout defense was too much for the Shockers, ending its Cinderella story.
10. Stanford 60 vs. 2. Kansas 57
Cardinal with the huge upset in the 2nd round, sending Wiggins and Kansas packing. Wiggins was just 1 for 6 as the Cardinal defense bothered him all game. Powell led the way for Stanford with 15 points and 7 rebounds.
14. Mercer 78 vs. 3. Duke 71
Duke's 15 3s, a season high, were not enough to overcome the Bears' "Dunk City" offense. Jake Gollon scored 20 & Daniel Coursey added 17 in Mercer's huge 1st round upset. Duke failed to hold a 5 point lead with 4:52 left as the Bears came roaring back to win 78-71.
9. Wichita St. 70 vs. 2. Ohio St. 66
Wichita St. pulls the amazing upset to send it to its 1st Final Four since 1965. Malcolm Armstead led the way with 14 points for the Shockers. Wichita almost dropped a 20 point lead, but late heroics from VanVleet secured Wichita St's Final Four berth.
11. Tennessee: 71 vs. 2. Michigan: 73
Michigan survives after almost giving up a late 15 point lead. A tough charge call on the Volunteers' Stokes with 6 seconds left secured the late win for Michigan. Jordan Morgan led the way with 15 points for Michigan.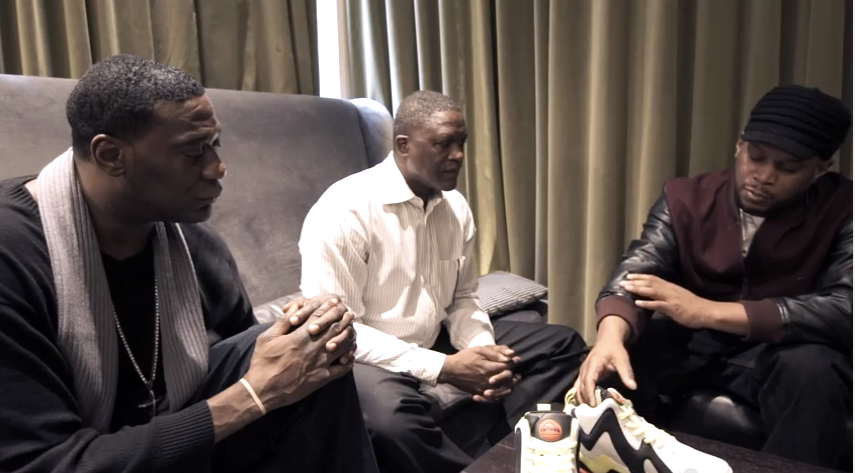 Over the 2015 NBA All-Star weekend in New York City, Sway Calloway got a chance to sit down with NBA legends Dominique Wilkins and Shawn Kemp to discuss the new Pump Kamikaze II from Reebok Classic. Set to launch on March 13, 2015, the Pump Kamikaze II takes inspiration from the Pump Twilight Zone that was made famous by "The Human Highlight Film" Dominique Wilkins, and fuses it with Sonics "Reign Man" Shawn Kemp's on court shoe of choice, the Kamikaze Mid II.
Head out to Finish Line on March 13
th
to pick up your pair of Pump Kamikaze II's for $125. Check out the video
here!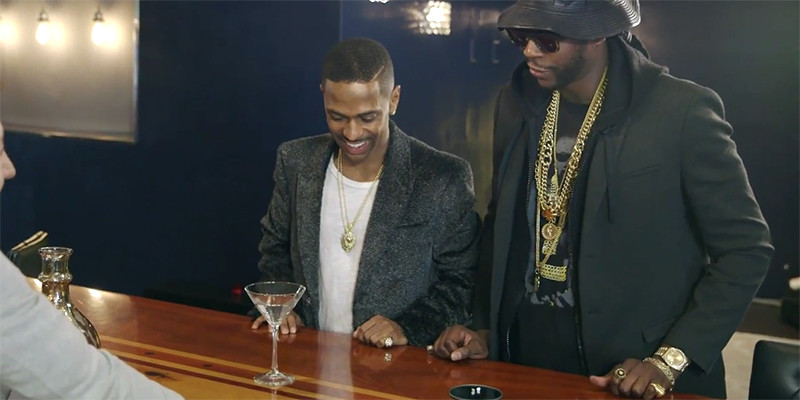 Ever wonder what a $100,000 "diamond-infused" martini tastes like? Well 2 Chainz and his pal Big Sean take one for the team and try the iced-out cocktail
2 Chainz is back to take a look at more outrageous, decadent toys of the rich and famous. These objects of desire are the final word in luxury—whether in good taste or totally over the top. Watch as we reveal the most rare, most sought-after, most expensive shit around.
The Scene is the premiere digital video storytelling network brought to you by Condé Nast Entertainment.  The Scene features the best original programming from over 20 iconic brands.  A window into the worlds of fashion, sports, culture, comedy and more, The Scene presents inspiring, celebrated, and unexpected stories that shape our culture, reflect our world and help make your Tuesdays just a little less ordinary.