In honor of Banana Lover's Day on Wed., August 27, here are some "Great Moments in Banana History!"
·         1955 – Banana holders begin to appear in the American kitchen
·         1967 – The Andy Warhol banana makes a big impression on the art scene
·         1979 – The ever-classy banana hammock debuts
·         2014 – Shock Top introduces a beer that's a banana lover's dream come true – Spiced Banana Wheat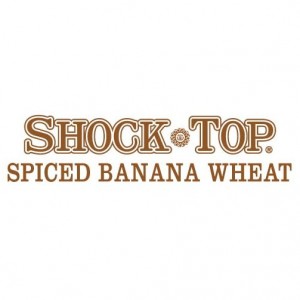 Shock Top brew masters just released their second limited edition beer for 2014, the Shock Top Spiced Banana Wheat, a Belgian-style unfiltered wheat ale with a sweet banana aroma, subtle hopping and a smooth, creamy caramel finish for a full flavor experience.
This limited edition brew will be available on draught at beer festivals, Shock Top special events and for a limited time at select retail locations.
If you are going to celebrate Banana Lover's Day on the 27th then why not pick up the Shock Top Spiced Banana Wheat. Like I stated earlier it is a limited edition festival beer brewed with wheat, citrus peels, honey, spice and banana with a light golden color and 5.5 percent alcohol by volume (ABV). Shock Top Spiced Banana Wheat is a limited edition beer only available on draught at beer festivals, Shock Top special events and for a limited time at select retail locations.
So make sure you pick up some soon or you will miss out! Cheers!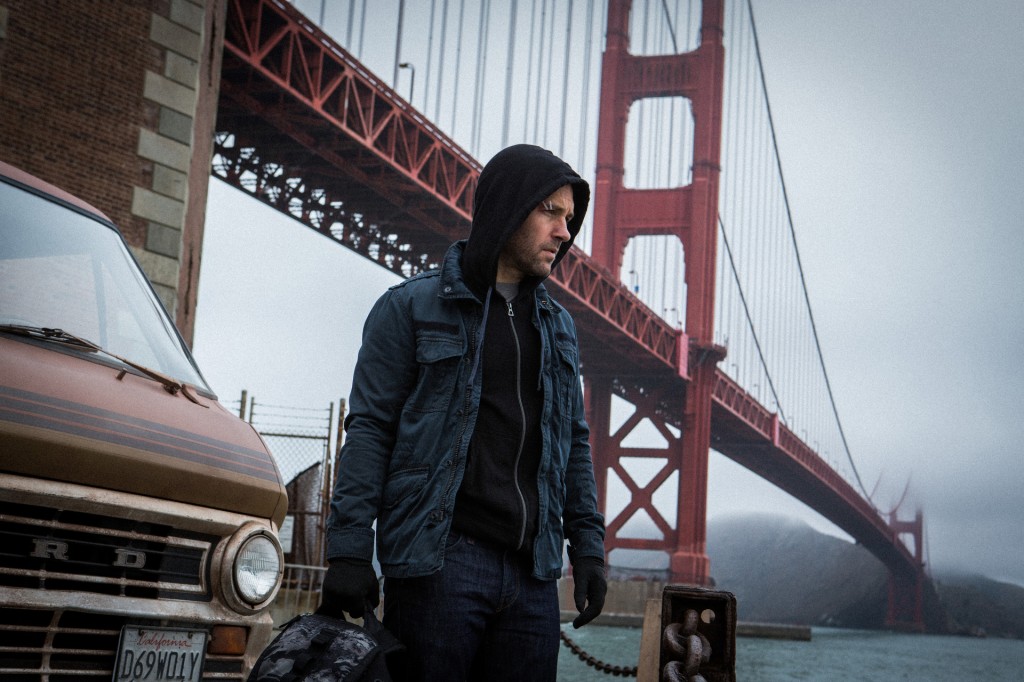 Marvel Studios began principal photography earlier this week in San Francisco, California, on its newest Super Hero franchise Marvel's "Ant-Man." The film brings one of Marvel comics' original founding members of The Avengers into the Marvel Cinematic Universe. The production also shoots on location in Atlanta, Georgia, which serves as the base for the film's production.
Set for release in the United States on July 17, 2015, the film is directed by Peyton Reed ("Bring it On," "The Break-Up") and stars Paul Rudd ("I Love You Man," "Role Models") as Scott Lang aka Ant-Man, and Michael Douglas ("Behind The Candelabra," "Wall Street") as his mentor Dr. Hank Pym and Evangeline Lilly ("The Hobbit: The Desolation of Smaug," "Lost") as Hope Van Dyne, daughter of Hank Pym.
The film also includes outstanding additional cast including Corey Stoll ("House of Cards," "The Bourne Legacy"), Bobby Cannavale ("Danny Collins," "Annie," "HBO's "The Long Play"), Michael Peña ("End of Watch," "American Hustle"), Abby Ryder Fortson ("Togetherness"), Judy Greer ("13 Going on 30," "Dawn of the Planet of the Apes"), David Dastmalchian ("The Dark Knight," "Prisoners"), Wood Harris ("Remember the Titans," "The Wire"), John Slattery ("Mad Men," Marvel's "Iron Man 2") and Gregg Turkington ("The Comedy," "On Cinema") and multi-hyphenate T.I. ("American Gangster," "Takers").
Based on the Marvel comic character first published in 1962, Marvel's "Ant-Man" continues the lineage of epic big-screen adventures chronicled in Marvel's "Iron Man," "The Incredible Hulk," "Iron Man 2," "Thor," "Captain America: The First Avenger," "Marvel's The Avengers," "Iron Man 3," "Thor: The Dark World," "Captain America: The Winter Soldier," "Guardians of the Galaxy" and the upcoming Marvel's "Avengers: Age of Ultron."
Armed with the astonishing ability to shrink in scale but increase in strength, con-man Scott Lang (Paul Rudd) must embrace his inner-hero and help his mentor, Dr. Hank Pym (Michael Douglas), protect the secret behind his spectacular Ant-Man suit from a new generation of towering threats. Against seemingly insurmountable obstacles, Pym and Lang must plan and pull off a heist that will save the world.
Marvel's "Ant-Man" is produced by Marvel Studios' president, Kevin Feige, with Louis D'Esposito, Alan Fine, Victoria Alonso, Michael Grillo and Stan Lee serving as executive producers.
Director Peyton Reed's creative team also includes Oscar® winning cinematographer Russell Carpenter ("Titanic," "21"), production designer Sheppard Frankel ("Identity Thief," "Horrible Bosses") costume designer Sammy Sheldon Differ ("X-Men: First Class," "Kick Ass"), visual effects supervisor Jake Morrison (Marvel's "Thor: The Dark World," "The Lord of the Rings: Two Towers"), stunt coordinator Jeff Habberstad (Marvel's "Iron Man 3," "X-Men: Days of Future Past") and six-time Oscar® nominee, special effects supervisor Dan Sudik ("Captain America: The Winter Soldier," "Marvel's The Avengers").  The editors include Dan Lebental, ACE (Marvel's "Thor: The Dark World," Marvel's "Iron Man") and Colby Parker Jr. ("Lone Survivor," "Hancock").
Marvel Studios' upcoming release schedule includes Marvel's "Avengers: Age of Ultron" on May 1, 2015, Marvel's "Captain America 3" on May 6, 2016, and Marvel's "Guardians of the Galaxy 2," on July 28, 2017.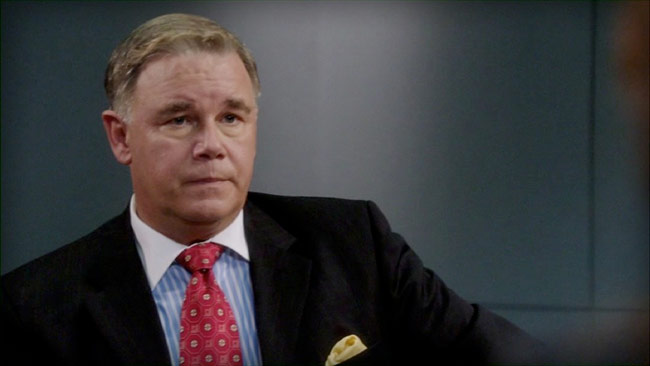 Spencer Garrett has been a constant favorite among those in the entertainment industry. From the small to the big screen he has been very busy. This crazy schedule continues with this current recurring role on USA's newest drama series, "Satisfaction," where he co-stars opposite Matt Passmore and Stephanie Szostak.
Garrett is will also be on big screen in January 2015 with the scheduled release of Michael Mann's feature for Warner Bros. "Blackhat" where he will star opposite Viola Davis and Chris Hemsworth.  To follow, Garrett will appear in John Erick Dowdle's newest thriller, "The Coup" which is expected to open March 6, 2015.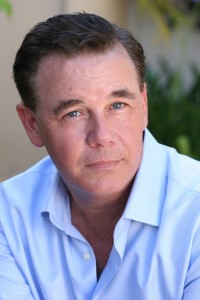 Most recently, Garrett has landed guest starring roles on the hugest and most critically acclaimed shows such as the Netflix hit series "House of Cards," as well as "Mad Men," and "Major Crimes" to name a few.
This third-generation actor was born to actress Kathleen Nolan and Richard Heckenkamp, former head of Film Artists Associates.  Raised as a bicoastal resident of both New York and Los Angeles, Garrett grew up in an artist's environment opportune for cultivating his passion for acting.  Armed with a degree in Theatrical Studies from both Duke and Fordham, along with his lifelong admiration of arts and entertainment, Garrett immerged as an urbane-artist on the Hollywood scene.
Garrett first made his name as a guest star in such television classics as "Dallas" "Star Trek," "X-Files," and then on shows like "The West Wing."
I spoke with Spencer about his new show "Satisfaction", the passing of Hollywood legends like Robin Williams and Philip Seymour Hoffman, and much more. I really appreciated the way Spencer opened up to me about how landing a role on the film "Public Enemies" made him a better actor.
We got to talk about him playing roles in "Iron Man 3" and "Captain America" which helped him learn about the comic book world and its outstanding fan base. For anyone looking to become an actor this is a great interview to listen to as Spencer speaks from the heart. I really enjoyed chatting with Spencer and I hope he continues to land more and more roles for TV and film.
To listen to the interview click HERE!
Follow the many adventures of Spencer on his Twitter account!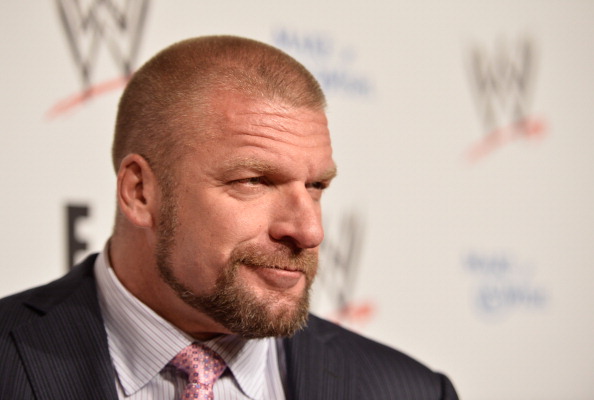 WWE COO Triple H accepts Pittsburgh Steelers quarterback Ben Roethlisberger's "Ice Bucket Challenge." Who will Triple H challenge to do the same in an effort to create awareness for ALS?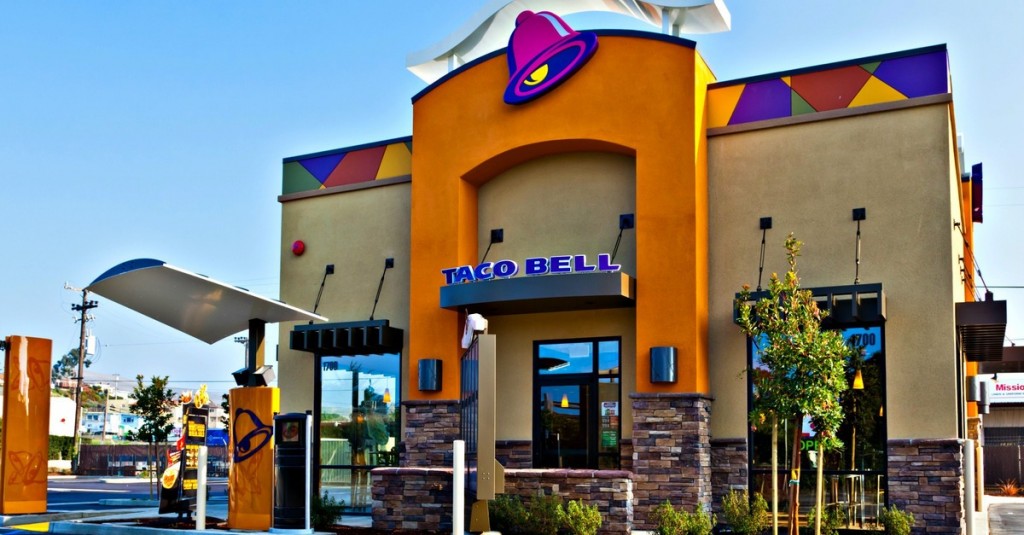 Who hasn't dreamed of getting in the Taco Bell kitchen and creating the next big thing? Well the folks at Taco Bell has given high school students the chance to do just that! Taco Bell is looking for inspiration from everywhere to shape their menu. And, through the Taco Bell Foundation for Teens they strive to feed teen's lives with mas, giving them the tools to graduate and job training experiences with that unique Taco Bell twist.
They recently hosted their 5th annual Camp Taco Bell event – where over 100 Southern California Taco Bell teen team members and teens from local Boys & Girls Clubs were challenged to invent a Taco Bell menu item, create a marketing plan, and have the opportunity to sell their product in a restaurant. After two days of hard work, the chance to be a Taco Bell innovator is now a reality for 11 of these teens.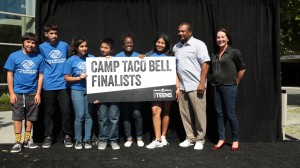 Two teams –from the BGCA of La Habra and Pasadena – will sell their creations at a Taco Bell restaurant on Sat, Aug 16, 9am-1pm PST at the store on 2543 East Slauson Ave, Huntington Park, CA 90255.
The 1st place winners will each receive a $5,000 scholarship to go towards their postsecondary education, and one group grant of $2,500 to go back to a teen-serving organization of their choice. The 2nd place winners will each receive a $2,500 scholarship to go towards their postsecondary education, and one group grant of $1,000 to go back to a teen-serving organization of their choice
All of this is part of Taco Bell's commitment to feeding people's lives with más and the goal of the Taco Bell Foundation for Teens, which is to inspire, educate and engage with teens everywhere – knowing that they are our friends, family, customers and our future. For more info on the Foundation visit  www.tacobellforteens.org, and check us out on Facebook (tacobell4teens), Twitter (@tacobell4teens) and Instagram (tacbobellforteens).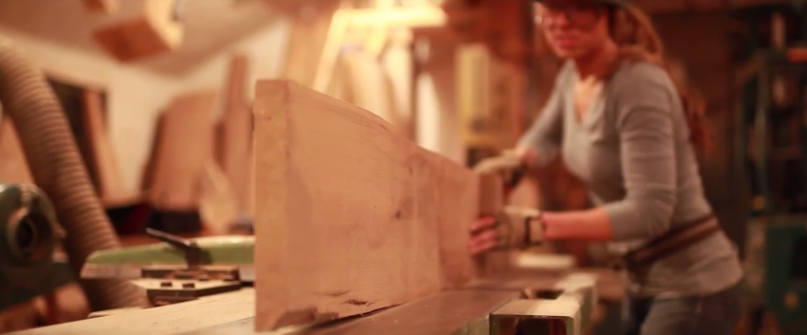 Modelo Especial celebrates Real. Authentic. Craftsmen. for their passion and dedication to the Art of Woodworking. This is The Art of Woodworking featuring classic guitar luthier, Matt Rubendall and woodworker and furniture maker, Greta de Parry.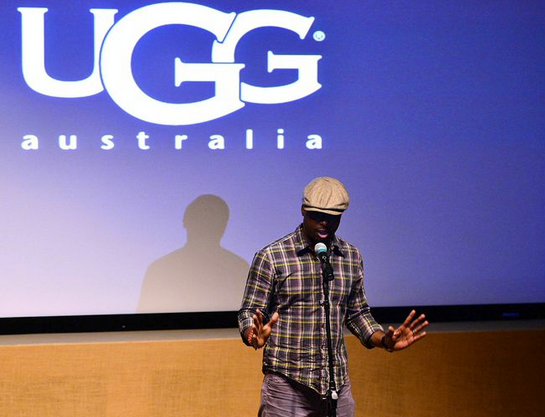 Last night at the CORE: club in New York City, UGG Australia hosted an exclusive, one-night-only story-telling event to kick off their its Fall 2014 campaign entitled "This Is UGG."  The "This Is UGG" global campaign (a first of its kind for the company) focuses on how some of the smallest moments in our lives often end up becoming the most important in retrospect, featuring personal moments from various brand ambassadors including Tom Brady and Langley Fox.
To bring this theme to life, UGG worked with famed rap artist, 
Talib Kweli
and performers 
Erin Barker
and 
Adam Wade
from 
The Moth
, an acclaimed not-for-profit organization dedicated to the art and craft of storytelling, to create a unique story telling event celebrating the little moments in life that end up being the most important and impactful.
Talib Kweli, in the midst of his tour, headlined the evening's performances by recounting a story when he was first coming up in the business while exploring the West Coast rap scene in 1995.  He also recounted stories of how he tried to hold down jobs in the private sector (whether it was working at a Brooklyn book shop or trying his hand at being a stock broker), and ultimately committing to his lifelong goal of becoming a rapper during an all night cypher session in Washington Square Park in NYC after a particularly hard day at work.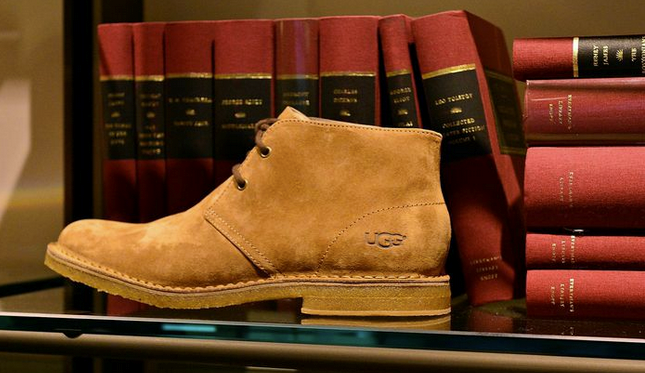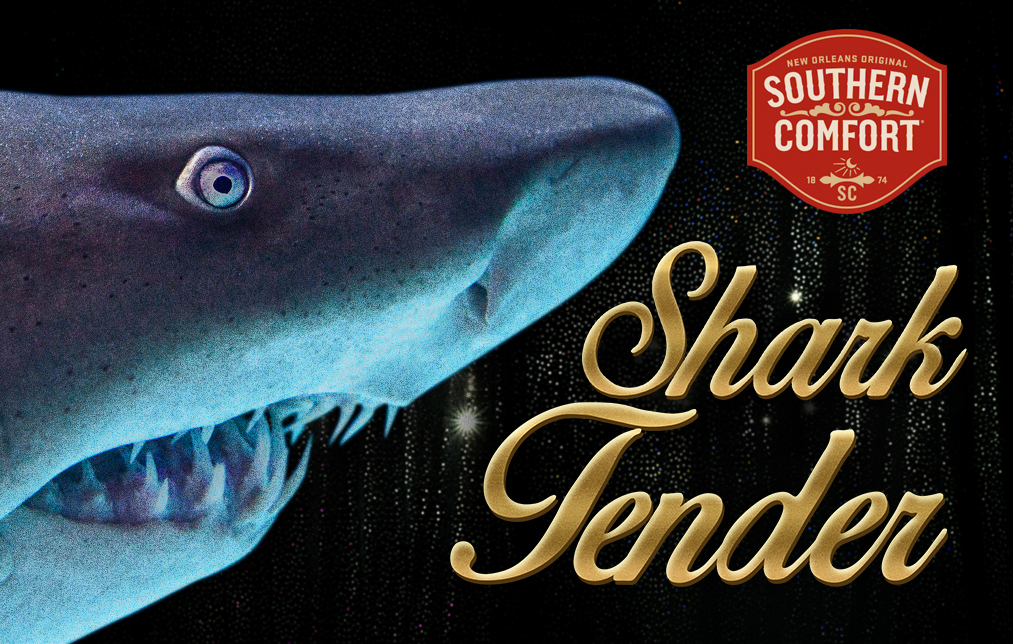 Southern Comfort has adopted our very own shark. In true Southern Comfort fashion, we made this shark into the most comfortable bartender, The Sharktender.  Beginning on today, August 13th, you'll be able to track our Sharktender, dig deeper into its whereabouts and receive location-based drink recommendations.
Follow all the #sharktender fun as he takes over our Twitter handle @southerncomfort. You'll also be able to track his exact location in the Atlantic Ocean at southerncomfort.com/sharktender
The Sharktender extension is part of the launch of the latest TV commercial in the Whatever's Comfortable campaign. We are bringing you back into the bar with Shark.  As mysterious as the deep blue sea, and just as unforgiving, our patron knows what she wants and there's no doubt she's going to get it; great white shark nails and a Cold Blooded Ginger.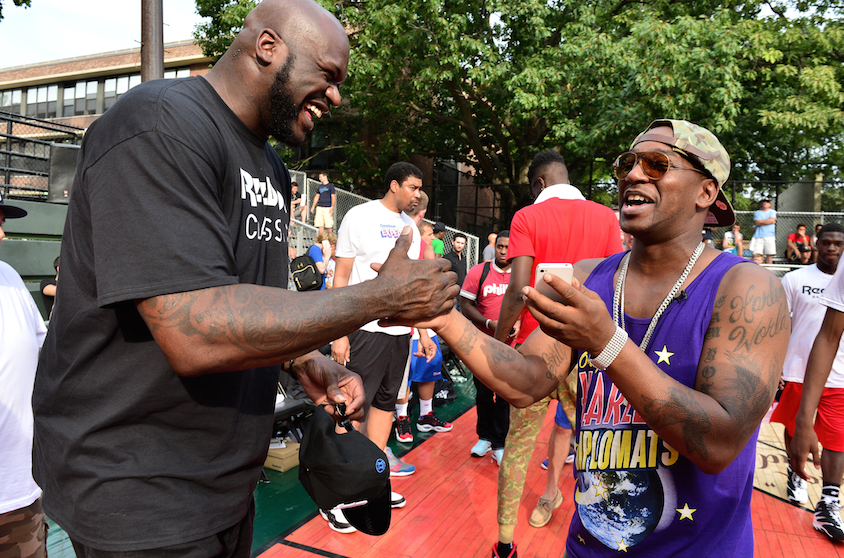 On Monday  August 11th, the top high school basketball players in the nation squared off in the second annual Reebok Breakout Camp vs EBC All-Star game at Rucker Park in Harlem, NYC.  Some of the nation's top recruits including Skal Labissiere, Elijah Thomas, Abdul Ado, Derrick Jones, Dwayne Bacon, Corey Sanders, Donovan Mitchell, and Admon Gilder put on a show in front of hundreds of fans who packed the outdoor court.
Basketball legend Shaquille O'Neal , the 76ers' Nerlens Noel, along with Harlem native and former Rucker basketball player Cam'ron were on-site to coach the young players in their quest for bragging rights. They were also there to support upcoming Reebok footwear releases with Shaq wearing the "Shaq Attaq IV," Nerlens Noel (and the Breakout Camp All Stars) wearing the Question Mid "First Ballot," Cam'ron wearing the breezy "Ventilator" style, and the EBC Rucker All Star team outfitted in the distinctive black and white "Blast" sneaker.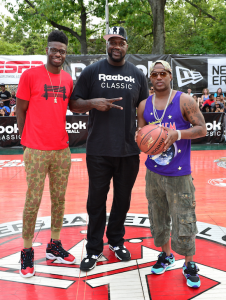 Shaq and the Reebok Breakout Camp All-Stars walked away with a 95-73 win over the EBC High School All-Stars. Classic summer streetball at Rucker.
The Shaq Attaq IV ($139.99) and Ventilator ($84.99) are currently available at Reebok.com.
The Question Mid "First Ballot" style will be launching this Friday, August 15th for $124.99 at retailers including Finish Line, Champs, Jimmy Jazz, Eastbay, Footaction, Shiekh and Reebok.com.
The Blast sneaker will be launching on Friday, August 29th for $119.99 at retailers including Finish Line, Champs, Eastbay, Jimmy Jazz, Footaction, Villa and Reebok.com.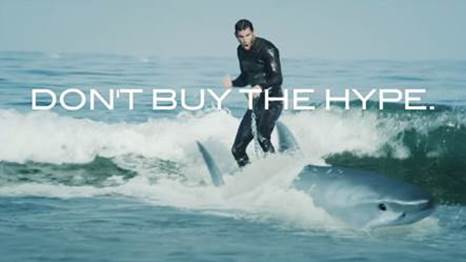 Just in time for Shark Week comes the newest fake extreme sport: "Shark Surfing." It is part of the new AMP Energy "No Bull. Just Energy." campaign.  In the video, extreme sport enthusiasts Josh and Damien are back to take on a second over-hyped sport. While the guys attempt to tame sharks on the high seas, MMA champion and long-time AMP Energy athlete Urijah Faber makes a special guest appearance and looks on at this new 'sport' in disbelief.