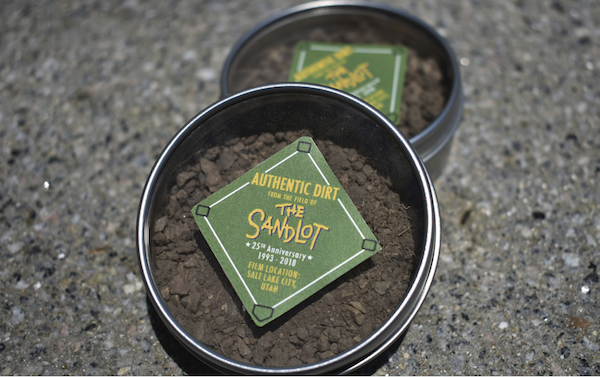 For years, sports collectors have had the opportunity to own mementos from the nation's most cherished baseball fields, including Old Yankee Stadium, Wrigley Field, Fenway Park and more. In celebration of the 25th anniversary of hit classic, The Sandlot, Shop.FoxMovies is offering fans limited-edition collector's capsules packed with dirt from the field that hosted Ham's epic home run, Smalls' lost baseball signed by Babe Ruth, and The Beast, the unforgettable threat that taunted fans' favorite kids.
To showcase its authenticity, each capsule features an individually-numbered hologram seal. Shop.FoxMovies will offer these limited collectibles free with the purchase of any Sandlot merchandise from its exclusive line of apparel, home goods, stationary and Funko Pop! Figures, while supplies last.
"The Sandlot is a classic film that means so much to people of all ages," said Craig Radow, VP of Global Marketing of Fox Consumer Products. "To honor the film and the devoted fans it has cultivated since its 1993 theatrical debut, we wanted to share this collector's item, which can proudly be displayed to simultaneously celebrate the spirit of the film and the cherished game of baseball."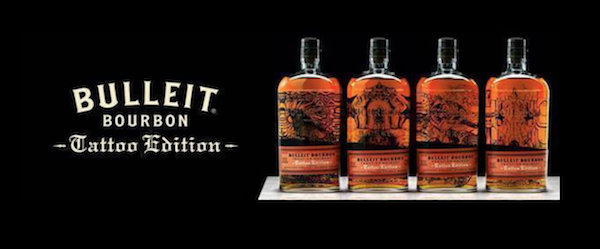 Bulleit is shaking up tattoo culture with the announcement of a new series of limited edition Bulleit Bourbon bottles. Bulleit Bourbon teamed up with four trailblazing tattoo artists to release Bulleit Bourbon Tattoo Edition. Participating artists include Shawn Barber (Los Angeles), Jess Mascetti (New York), Thomas Hooper (Texas) and Jason Kundell (Oregon).
As part of an ongoing series of projects and collaborations with modern cultural creators, the latest Bulleit Frontier Works project is a limited collection of tattooed Bulleit Bourbon bottles. The limited release tattoo collection marks the first time that the iconic Bulleit Bourbon bottle has been altered.
The series contains four unique tattoo designs on the iconic Bulleit bottle from the artists whose work is inspired by the frontier spirit and the culture of the cities they live in. The limited release tattoo bottles will be available for purchase in each artist's respective state beginning in August and select bottles will be available nationwide.


G-III Sports announced a multi-year partnership with The Alliance of American Football, a professional football league debuting February 9, 2019, bringing iconic sports brand Starter, owned by Iconix Brand Group, back to the football field. Starter, through G-III Sports, will be the official on-field apparel and game day uniform supplier for all eight Alliance teams.
"This is the right opportunity for Starter to make its return to the football field," said Carl Banks, president of G-III Sports, a Division of the G-III Apparel Group. "Our partnership with The Alliance is built on a shared commitment to the game, players and fans."
He added, "In 1985, while playing for the New York Football Giants, I was signed as a brand ambassador for Starter. That experience served as a crash course in learning about the connection between sports, culture and fashion. It has been an incredible journey, and I'm proud to take this next step. From the field, to the sidelines, to the stands, I look forward to introducing Starter to a new generation of players and fans while delivering on what people with affinity for the brand have come to expect."
A premium athletic brand established in 1971, Starter pioneered the merger of sports clothing with popular culture by forging partnerships with the major pro football, basketball, baseball, hockey and college leagues.
"We're proud to bring Starter, an iconic brand with over 45 years of rich sports heritage, back to the football field," said Charlie Ebersol, co-founder and CEO, The Alliance. "A pioneer in the space, they were one of the first brands to be on the field and a must-have item for die-hard sports fans across the country. Starter has long been associated with your favorite sports teams, whether through the classic Starter Jacket or throwback uniforms of stars like Alliance executives Troy Polamalu and Hines Ward. We look forward to taking our first snap with the instantly-recognizable Starter logo emblazoned on our jerseys as well as on our sidelines."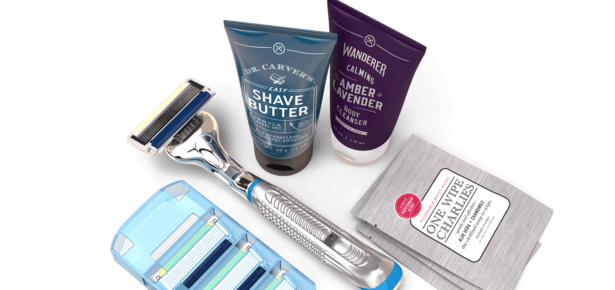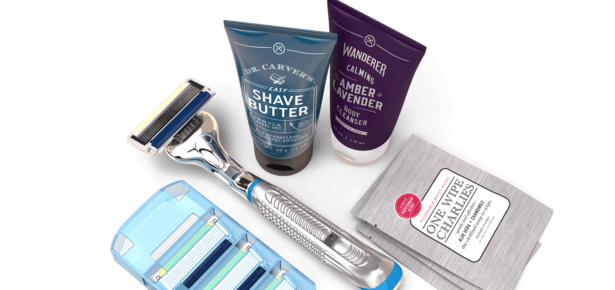 Dollar Shave Club's story – where a savvy founder leveraged a clear vision, investor relationships, improv comedy training and viral marketing to launch an kickass brand in 2011 that sold for a billion dollars in 2016 – is a pretty sick story. If you're not familiar with the brand's origins, read about it here.
But there's a good chance you know about these guys already. You've heard about the club, their razors and their business model. What you may not know is that the Dollar Shave Club is looking to overhaul your entire shit-shower-shave routine. They're changing the whole game with an expanded product line to cover all your male grooming needs. And if you missed the first wave of the Dollar Shave madness, you can sign up for the new Daily Essentials Starter Set for only five bucks. And for five bucks you get the much-deservedly-hyped Executive Razor with a full set of cartridges and trial-sized versions of these three new products:
Calming Amber Lavender Body Cleanser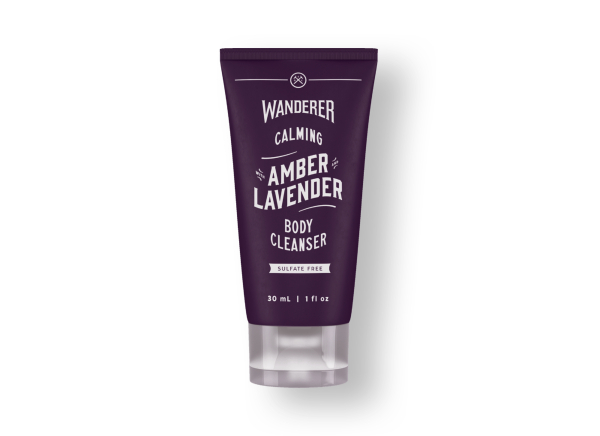 Smelling good is a must, but you don't want your clean scent to overwhelm people. Overpowering people with pungent aromas (even pleasant ones) just isn't a neighborly thing to do. This goes for both sides of the smell-good spectrum. Super-potent man sprays are for teenagers and guys who don't know any better. On the flip side, dudes shouldn't smell like flowers and lady things. The trick is to find a nice balance, a scent that says hey, I showered, but I didn't bathe in roses or cologne.
The Calming Amber Lavender Body Cleanser strikes a good balance. It provides just enough soothing smell-good vibe, without the punchy stench of man- or lady-perfume. It's clear and suds up quick. A little goes a long way. The rinse is clean and easy. Don't overthink shower time. Keep it simple with this mellow cleanser.
One Wipe Charlies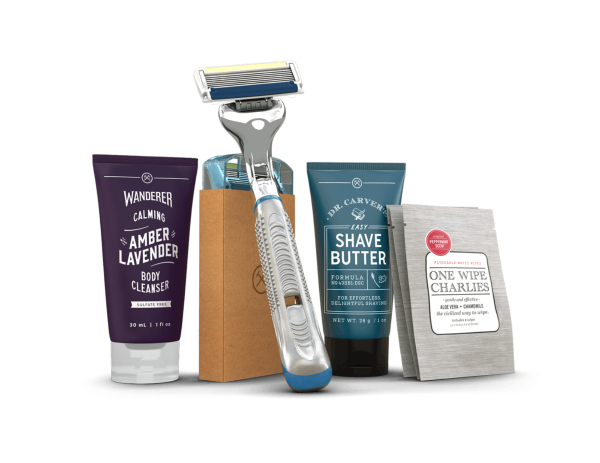 One Wipe Charlies are exactly what they sound like: flushable, moist cloths for bum. Even if personal hygiene is at the very top of your daily priority list, there are times when your bum could use some freshening up. Maybe you can't squeeze in a full shower, but you like feeling renewed after your morning thinker session. Maybe you're traveling. Maybe your crunched for time between appointments. Maybe you ate way too much barbeque, Del Taco or drank too many beers over the weekend and you got a pesky case of mud butt. Whatever the reason may be, backside unfreshness happens, and sometimes you need an immediate solution to address cleanliness problems with your posterior.
One Wipe Charlies give you the flexibility to maintain a fresh ass under any circumstances. They work as intended, but with an added bonus of cool minty butt tingle. That's the cucumber extract, aloe, Vitamin E and chamomile working their magic with a peppermint oil finish. It's downright pleasant.
Dr. Carver's Easy Shave Butter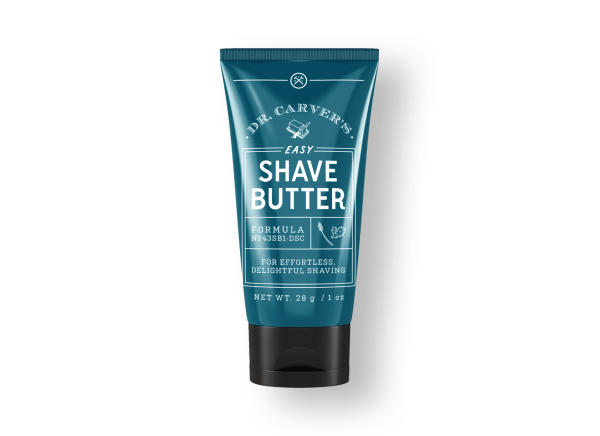 Gone are the days of badger brushes and foamy shaving cream. Don't be concerned that this stuff doesn't come out looking like some neon blue Jello, either. With Easy Shave Butter, you don't need fluorescent jelly or sudsy lather. It's a simple product that's focused on delivering an efficiently close shave. You apply the butter to maximize viscosity when you razor up your face. The butter face approach may sound like a greasy proposition, but it's not really an oily experience. You're not schmearing margarine on your mug. It's an easy-to-apply defense layer that quickly rinses away to leave your skin feeling soft and undamaged by your shaving routine.
Thanks to our sponsor Dollar Shave Club, new members get their 1st month of the Daily Essentials Starter Set including trial-sized versions of their Body Cleanser, One Wipe Charlies' Butt Wipes, and Shave Butter along with their Executive Razor for ONLY $5 with FREE shipping. If you haven't signed up for the club yet, see what all the fuss is about and get in on the action. It'll only cost you $5 to sample the goods.
Ready to join the club for only $5?
Sign up here: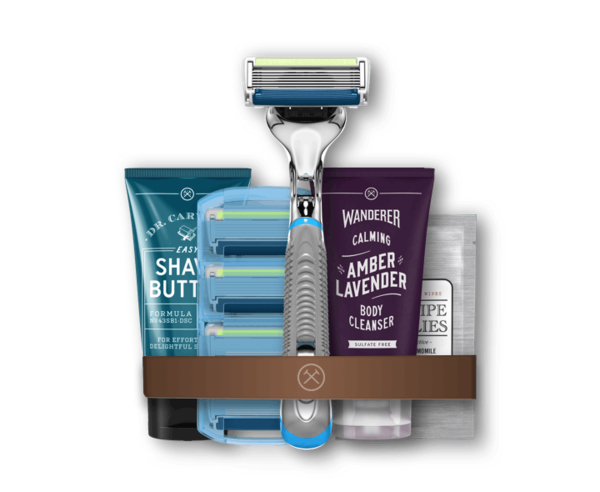 Lucasfilm's "Solo: A Star Wars Story," directed by Academy Award®–winning filmmaker Ron Howard—the creator of unforgettable films, such as "A Beautiful Mind," "Apollo 13," "Parenthood" and "Splash"—is an action-packed journey that explores Han's first encounters with future friend and copilot Chewbacca (Joonas Suotamo) and notorious gambler Lando Calrissian (Donald Glover). The film takes viewers on a ride showing Han's adventure-filled past alongside fellow street thief Qi'ra (Emilia Clarke) and career criminal Beckett (Woody Harrelson). "Solo: A Star Wars Story" bonus material takes fans behind the scenes with the star-studded cast and screenwriters Jonathan Kasdan & Lawrence Kasdan (writer of Star Wars: The Empire Strikes Back and Star Wars: Return of the Jedi). Special features include a revealing feature on Chewie and his enduring friendship with Han; a close-up look at the original version of the Millennium Falcon and Han's first time piloting the infamous ship; the creation of the film's otherworldly settings and pulse-pounding action sequences; and eight never-before-seen deleted and extended scenes. Watch instantly on Sept. 14th as the Millennium Falcon sets course digitally in HD and 4K Ultra HD™ and on Movies Anywhere, and bring the adventure home on Blu-ray 4K Ultra HD™, Blu-ray™, DVD and On-Demand on Sept. 25.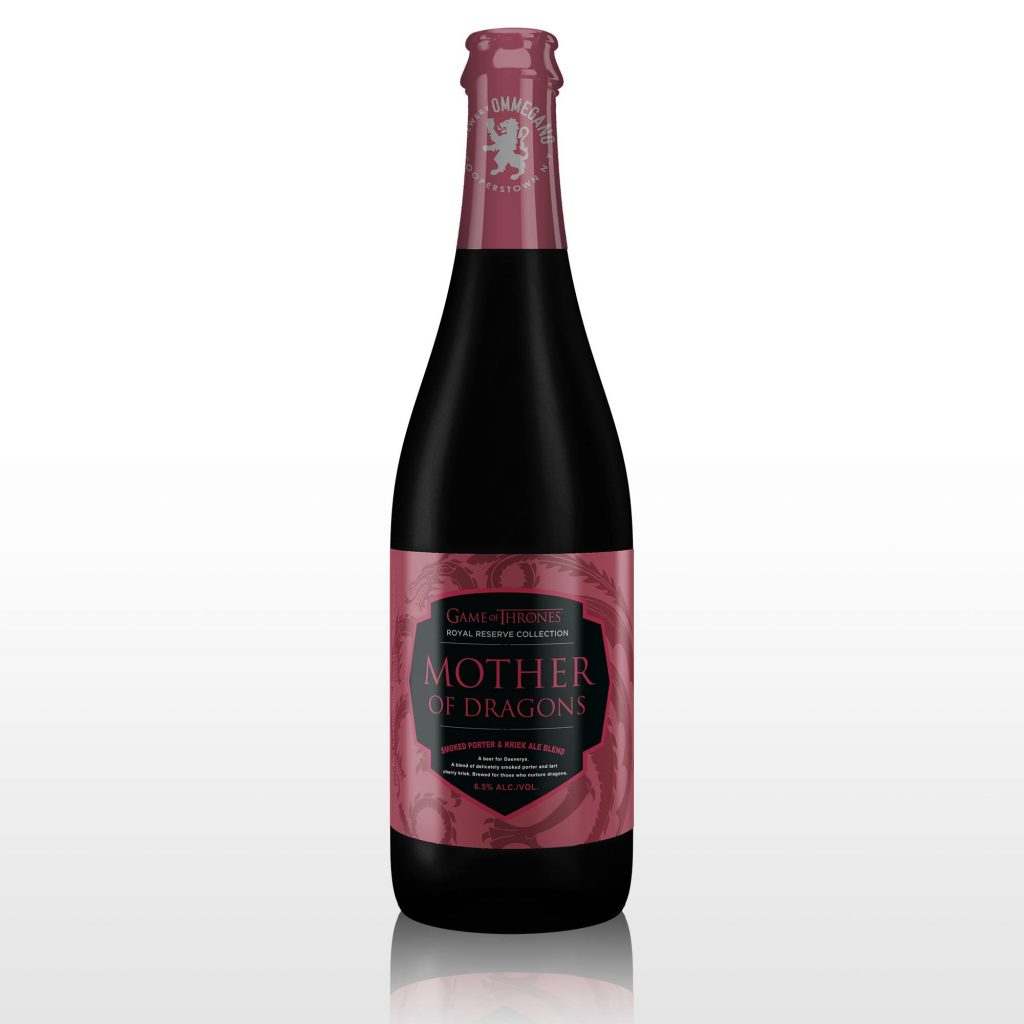 Brewery Ommegang and HBO Licensing & Retail have announced the newest beer in their collaborative series inspired by the award-winning drama Game of Thrones! Mother of Dragons, a beer brewed for Daenerys Targaryen, is the third beer in this year's Royal Reserve Collection, a series of four limited release beers, each designed and brewed as an homage to one of four epic figures engaged in the battle for the Seven Kingdoms.
Brewed and blended for a leader who takes what is hers with fire and blood, Mother of Dragons is a blend of a smoked porter and a Belgian kriek, representing the smoke and fire that Daenerys has unleashed on her opponents. The beer will be available throughout Ommegang's distribution network on September 28 both on draft and in 750ml bottles and the suggested retail price for a bottle is $12.99.
"Mother of Dragons represents in beer one of our favorite characters from Game of Thrones.  Daenerys's ascent from obscurity has been one of the most inspiring storylines of the show, and we're thrilled to release a blend that embodies the character traits that have underpinned that rise," said Doug Campbell, Brewery Ommegang president.
Mother of Dragons pours a deep ruby-tinted mahogany with a creamy tan head. Aromas of chocolate covered cherries intertwine with subtle smoke and roasted malt. The flavor is rich with tart cherry up front leading to a center palate of semi-sweet chocolate then resolving to subtle smoke and mild sweetness. The mouthfeel is luxuriously creamy and full, and the finish is semi-dry with lingering notes of smoke and cherry sweetness. Mother of Dragons is 6.5% ABV and pairs well with smoked gouda and charcuterie, braised meats, and rich desserts like flourless chocolate cake and cherry cheese cake.
The Royal Reserve Collection features four brand new beers in the brewery's Game of Thrones-inspired series with HBO. All of the beers will be available on draft and in 750ml bottles. The series began in April with Hand of the Queen, a barleywine, and was followed in June by Queen of the Seven Kingdoms, a sour blonde blend. Following the release of Mother of Dragons, the final beer will be announced later this year.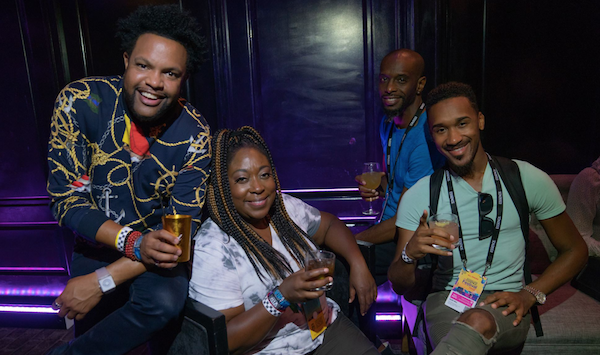 The Essence Fest After Party looked like it was a blast. Check out some of the good times that were had. The Official After Party of Essence Fest was sponsored by Crown Royal. Some of the partygoers were actor Tristan Wilds, comedian/actress Loni Love, singer Ro James, Legendary Damon and singer Luke James.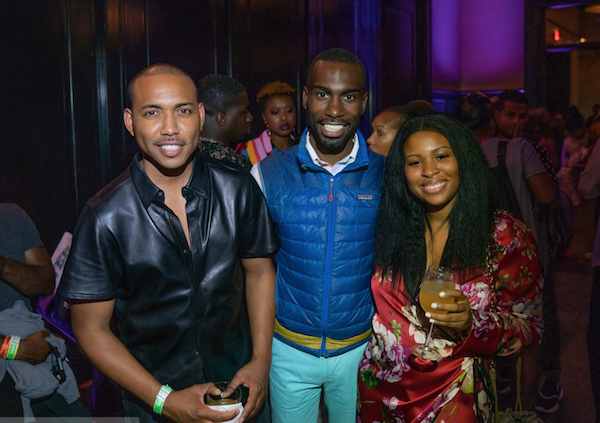 Make sure you check out Crown Royal Northern Harvest Rye. This variant combines the distinctive flavor of Canadian rye grain with the unmistakable smoothness of Crown Royal for a truly exceptional Canadian whisky. Crown Royal Northern Harvest Rye is the first Canadian Whisky to earn World Whisky of the Year in Jim Murray's Annual Whisky Bible 2016.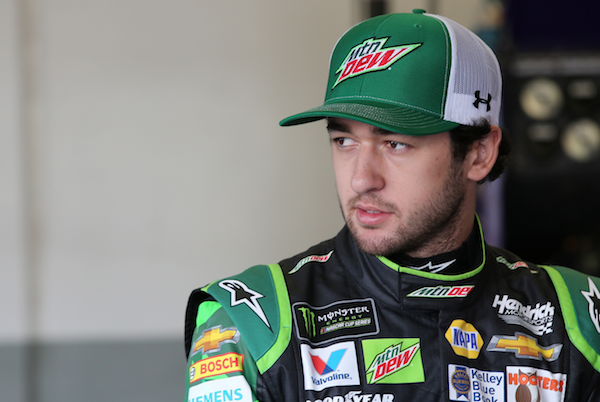 Dale Earnhardt Jr.  A legend in the NASCAR community, the driver's recent retirement has left some pretty big shoes to fill – but MTN DEW believes they have found the sport's next big one. Today, the brand announces the extension of their long-standing partnership with Hendrick Motorsports through 2020, a renewal which sees star driver Chase Elliott continue to represent the iconic brand.
MTN DEW has been a partner as Chase Elliott earned 2016 Cup Series rookie of the year honors, and has clocked in seven race wins and 117 top-10 finishes in NASCAR national series competitions. Not only is he the future of DEW racing – Elliott is also the future of NASCAR.
MTN DEW boasts a storied history in the sport, and has been a partner and steward of the NASCAR world for 20+ years – sponsoring the likes of four-time champion Jeff Gordon, NASCAR Hall of Famer Darrell Waltrip and the legend himself: Dale Earnhardt Jr. As Elliott continues to follow in the footsteps of the greats, MTN DEW looks forward to showcasing his personality to the passionate NASCAR fans.
Come October, you can find Elliott and his No. 9 Chevrolet Camaro ZL1 rocking a sweet MTN DEW paint scheme at the Kansas Speedway.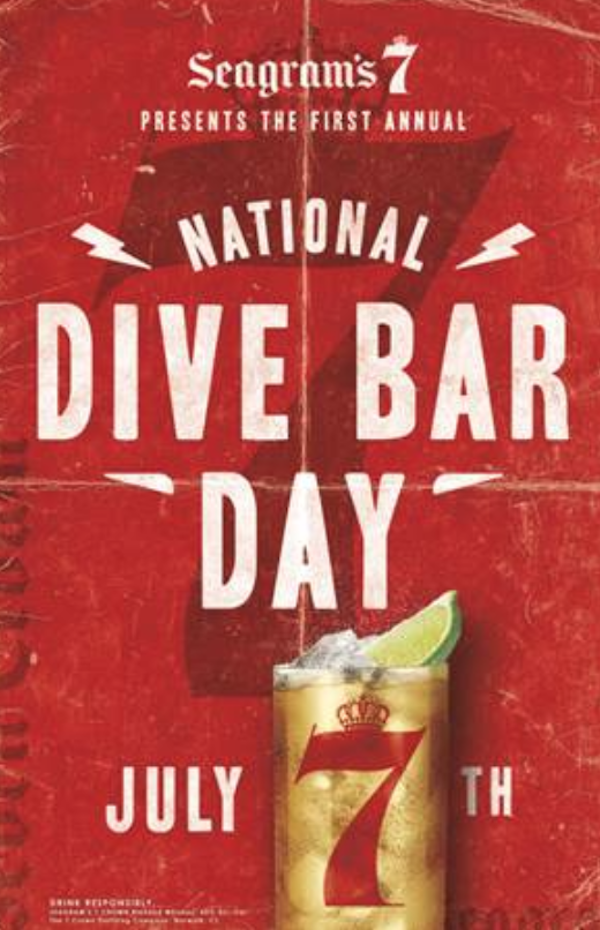 Dive bars are an American tradition, where long-lasting memories are created, where people-watching is imperative, and where the greatest stories and a come-as-you-are attitude live. Yesterday Seagram's 7 Crown announced that they are raising a glass to dive bars everywhere by marking the first official National Dive Bar Day, fittingly taking place on July 7th, 2018 – in celebration of the quintessential Dive Bar drink, the 7&7.
To help save Dive Bars everywhere, Seagram's 7 Crown is also supporting the National Trust for Historic Preservation, a nonprofit organization that protects America's historic places, that represents our diverse cultural experiences. Seagram's 7 Crown will donate $25,000 to the organization to support the recognition of historic Dive Bars across the U.S.
The 7&7
·1.5 oz. Seagram's 7 Crown Blended Whiskey
· 5 oz. 7UP
·Slice of lime
Directions: Add Seagram's 7 Crown Blended Whiskey and 7UP to a highball glass with ice. Stir well and garnish with lime slice.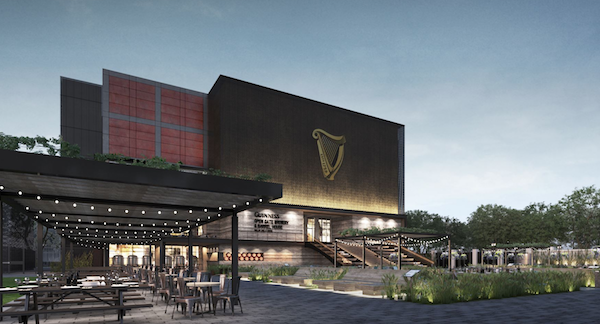 This summer, after more than two centuries of building unmistakable bonds with beer lovers in the U.S., Guinness will finally have a permanent home in America. Diageo Beer Company USA is proud to announce that the Open Gate Brewery & Barrel House, located just south of Baltimore, will open to the public on Friday, August 3rd.
"In my opinion, the word 'milestone' doesn't do justice to this moment in Guinness history," said Diageo Beer Company USA Chairman and Diageo Global Sales Officer Tom Day. "Since we announced our brewery just outside Baltimore, I've spent a lot of time here and have come to really love the area and the people of Maryland. I can't wait to see this place open and become a part of this vibrant community and special beer culture. I really think we have something great to offer folks, both in terms of beer and a fantastic place to visit and experience."
While Guinness Draught and the other classic stouts will be brewed exclusively in Ireland and imported to the U.S. to be enjoyed responsibly, this brewery is an important step in the evolution of the brand. Led by Brewmaster Peter Wiens and Head Brewer Hollie Stephenson, the Maryland team will take over the production of Guinness Blonde and experiment with new beers influenced by both American and Maryland brewing tradition.
Visitors to the Open Gate Brewery & Barrel House can expect a world-class Guinness experience, blending local Maryland flavor and Irish hospitality, from the staff to the beers to the décor of the buildings and the food in the brewery's restaurant. The taproom, tours of the 10-barrel brewery, the merchandise shops and the grounds will be open on August 3rd, with the restaurant opening approximately two weeks later. In the meantime hungry visitors will be able to order bar food in the taproom, and there will often be some of Maryland's finest food trucks on site.
To stay up to date on the Open Gate Brewery & Barrel House in advance of its debut and beyond, check out @GuinnessBreweryUS on Facebook and Instagram. Whether enjoying a pint in Maryland, Ireland or anywhere around the world, always do so responsibly.