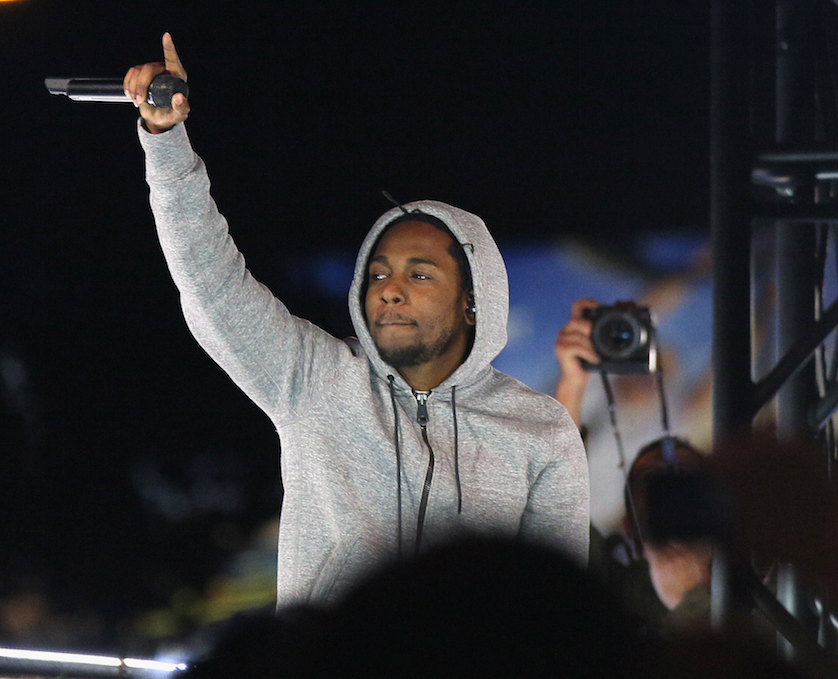 Reebok and Kendrick Lamar stopped people right in their tracks in LA when they combined fitness and music. Lamar and Reebok surprised hundreds of runners. They all were in complete shock when Kendrick Lamar started to perform. The e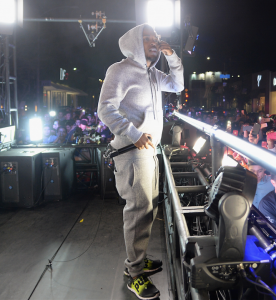 vent took place in a parking lot at Sunset and Hilldale for a Reebok run. Kendrick and a full band rolled up on a sixteen wheeler, flatbed truck to provide live music for all the runners.
Lamar was rocking the ZPump Fusion shoe, which launched on March 10th. The runners followed along and formed a dramatic convoy as they were flanked by police outriders and camera crews.
Lamar played some fan favorites and they runners went crazy. Even other people that weren't looking to run joined the rap star's caravan. Then Lamar even hosted an after party at the Reebok Lounge.
"Reebok and I have a shared goal to inspire, so helping people to get pumped though music and fitness was perfect – performing in such a unique way, creating a real experience and encouraging people through a run in my hometown of LA. Partnering with Reebok, we always want to do something different and that will get people moving and this is an example of us coming together to create something special" said Kendrick Lamar.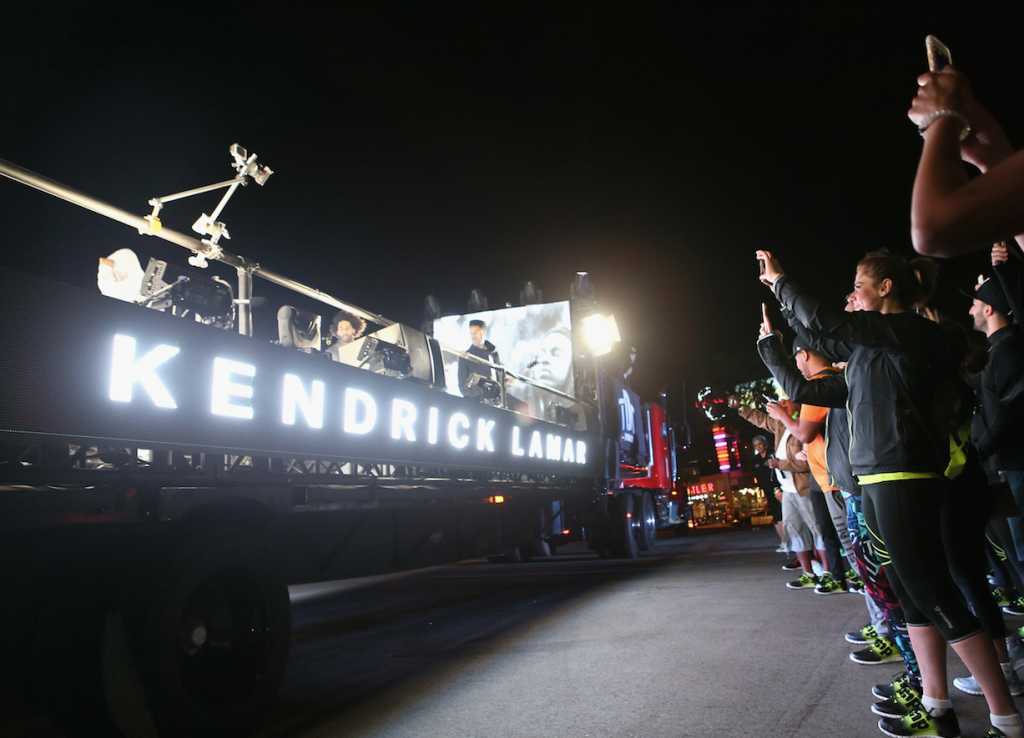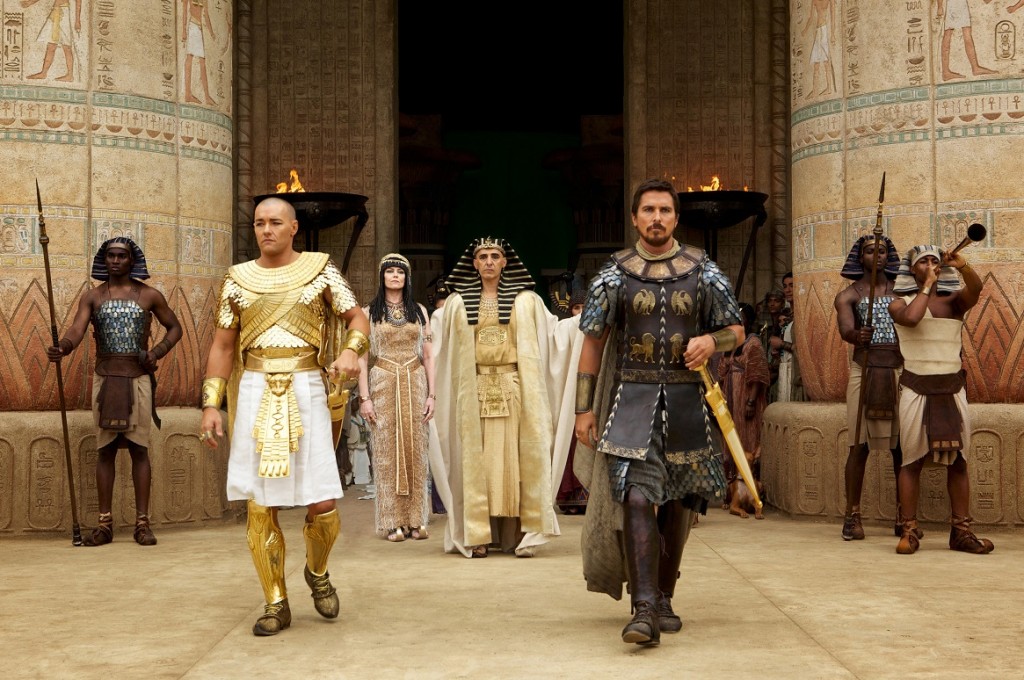 Twentieth Century Fox Home Entertainment showcases the remarkable tale of Moses in "Exodus: Gods and Kings." The Blu-ray, DVD and Blu-ray 3D came out earlier this month. It has been widely acclaimed from the performances that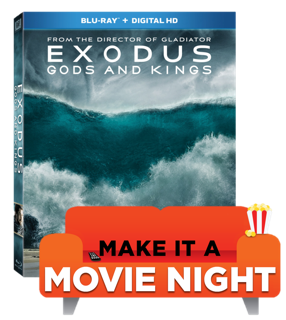 include Christian Bale, Joel Edgerton, Sigourney Weaver, Aaron Paul and Ben Kingsley.
The film is from Ridley Scott, who worked on "Gladiator," now directs the well-known story of Moses and his daring courage to take on the might of an empire. The film has state of the art visual effects and engrossing 3D immersion, "Exodus: Gods and Kings" looks to show the defiant leader, Moses as he rises up against the Egyptian Pharaoh Ramses, setting 400,000 slaves on a monumental journey to escape Egypt and its terrifying cycle of deadly plagues.
The Blu-ray 3D Collector's Edition comes with a cavalcade of bonus materials that will take you behind the scenes of the amazing retelling of the historical tale. The Keepers of the Covenant documentary explains how Ridley Scott brought ancient Egypt to life with hours of never-before-seen peeks at the film's development.
Follow @MANjrcom on Twitter for your chance to win a copy of the "Exodus: Gods and Kings." Thanks to Fox's Movie Night initiative where they look to encourage friends, couples and families to watch a Fox film one night a week as an affordable alternative to a trip to the theater.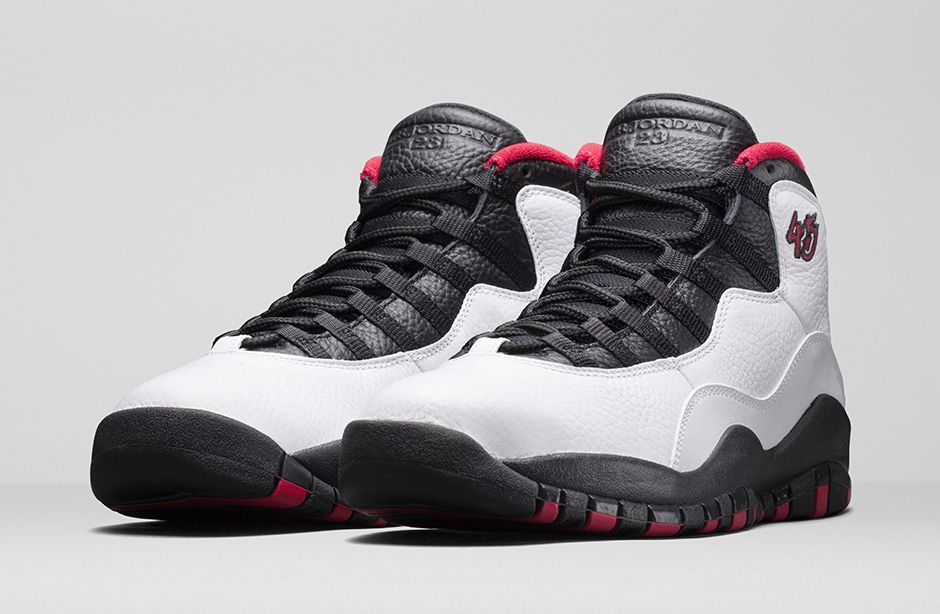 As Jordan Brand celebrates Air Jordan's 30th Anniversary, it derives inspiration from this year's All-Star weekend and the famous host city and Michael Jordan's birthplace to produce a classic Air Jordan X color.
The Air Jordan 10 Retro was created through Jordan Brand's remastering initiative, a new manufacturing process used to produce retro sneakers that are closer to their originals in terms of quality, look and feel. Among the first retro sneakers to be remastered, the Air Jordan 10 Retro pay homage to the concrete jungle and its historic impact on the Jordan Brand's enduring legacy.
Proving he was still a force to be reckoned with on the hardwood, Jordan put up 55 points against New York, leaving no question that he was, indeed, back. The "Double Nickel" was originally a player exclusive pair worn by MJ in a few games after he came out of retirement in 1995 while wearing jersey number 45.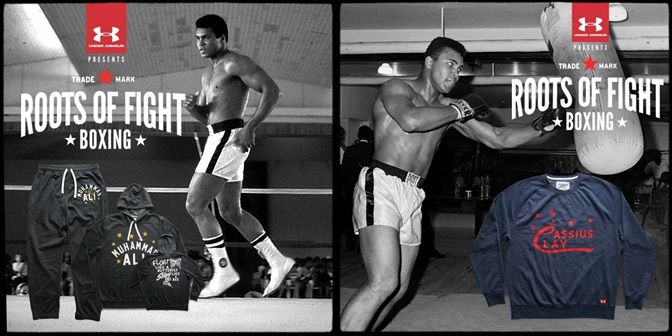 There is a new clothing line from the collaboration of the Roots of Fight and Under Armour. This new clothing line looks to pay homage to the boxing greats. It looks to showcase the dedication it took for these guys to become icons in the world of boxing. You can purchase collection at rootsoffight.com, ua.com, and select retail locations.
Many sports fans know about Under Armour and their line of sporting equipment and clothes. Some might not have heard of the company Roots of Fight. Roots of Fight is a lifestyle media and apparel brand that leads with story by paying tribute to the rich history and tradition of martial arts from around the globe. Each discipline is anchored to iconic fighters like Muhammad Ali, Mike Tyson, and Bruce Lee to represent the past with a view for the contemporary scale and evolution of combat sports.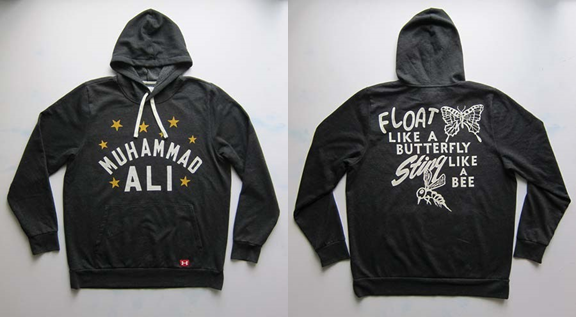 This collection has shirts and hoodies that are perfect for training like a champ or when you are out and about. They pay tribute to Muhammad Ali, who is a true legend in the ring and out.  His influence transcends sport; he has inspired and captivated the world for generations with his charisma, charm and character.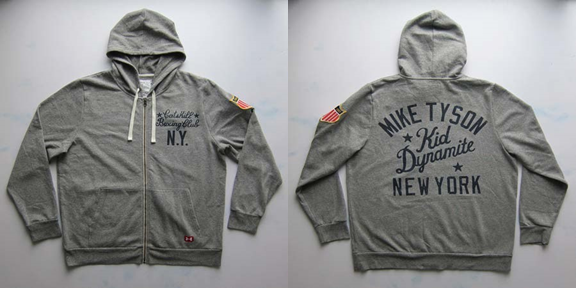 Under Armour and Roots Of Fight pay tribute to Mike Tyson, who was nicknamed the Baddest Man on the Planet.  From his Brooklyn roots, a young Kid Dynamite rose to become the undisputed heavy weight champion of the world and one of the greatest to ever lace them up.
This collection also has some great gear for the ladies too!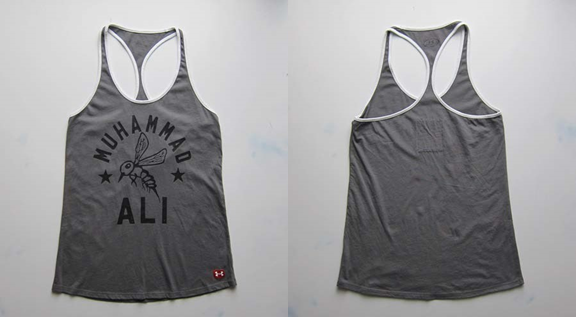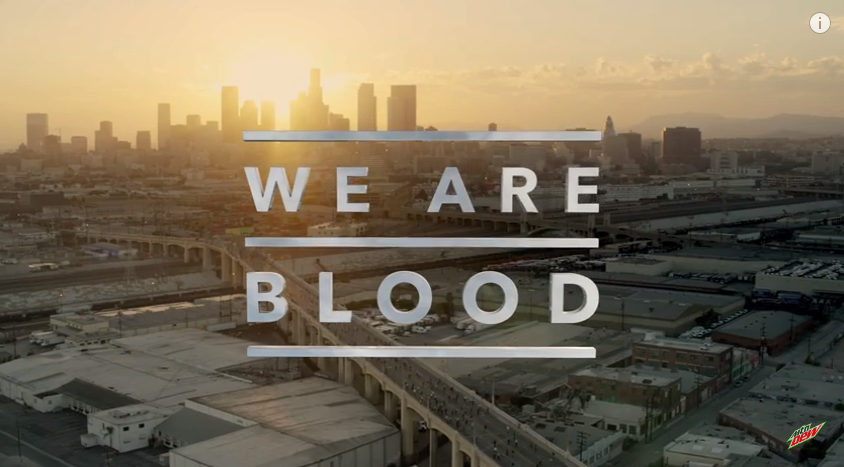 "We Are Blood" is an upcoming film that stars Paul Rodriguez and other top skateboarders. We get to take this journey with them as the travel all around the world. You will get to see them pushing the limits of what's possible on a board and four wheels while celebrating the unconditional brotherhood they have from each of their passion for skateboarding.
The film is directed by Ty Evans, "We Are Blood" was filmed using state-of-the-art cameras that captured the most cutting-edge, progressive skating you could ever imagine. The film is produced by Mountain Dew Green Label Films in association with Brain Farm, "We Are Blood" will debut worldwide August 2015. Look out for updates at http://www.WeAreBlood.com.

We all want that slick car to drive. The Audi A8 is one of those cars. If you are investing in a car like the A8 you want to make sure that from front to back the car is fully loaded. One of those necessary items on the list is the sound system. Thankfully the A8 has got you covered on that front.
Recently Joe Wiesenfelder, who is the Executive Editor of Cars.com spoke on the Bang & Olufsen audio system in the Audi A8.
Joe said that the "Bang & Olufsen in the Audi A8. Audi's exquisite flagship sedan has an optional B&O system that's the opposite of the VW Fender stereo, in that it includes 19 speakers and Dolby Digital Surround sound. Here's the thing: It sounds great, something audio systems this complex surprisingly often fail to do. Its various adjustments cater to different tastes but still tend to yield natural results. My focus is on the sound, but even I have to admit the way the tweeter modules rise out of the dashboard when you start the car is icing on a delicious cake. It's an expensive cake, too: a $6,300 option on the middle-priced trim level."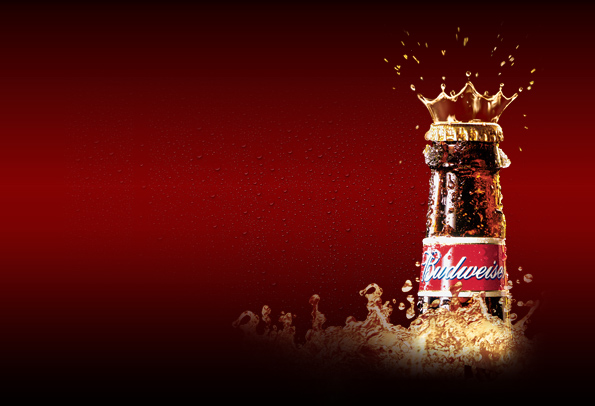 Last month during NYC Restaurant Week, a production crew invited young adults 21-and-older a sneak peek at a new bar in Brooklyn, weeks before its official opening. On tap was a smooth, crisp golden lager, aged over beechwood, that has boasted the same recipe for 139 years – and only after guests sampled the beer did they find out they were drinking Budweiser. Yes, the King of Beers.
Check out the video for their reaction.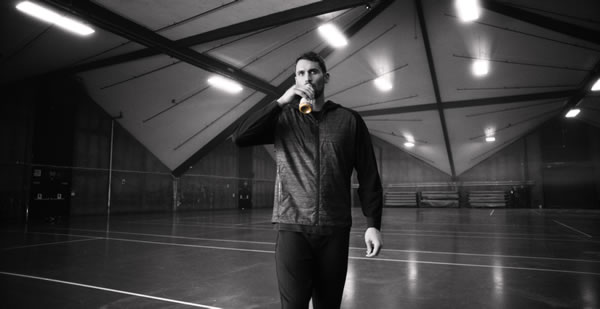 Did you know that Kevin Love works out with a robot? Well you do now. Love joins a long-line of elite athletes that have worked with Chocolate Milk. Athletes including Apolo Ohno and Hines Ward have found out the benefits of chocolate milk. Now Kevin is the first NBA player to partner with the "BUILT WITH CHOCOLATE MILK" campaign. Backed by more than 20 studies, chocolate milk has shown to be a great source of high-quality protein, and is becoming an increasingly popular post-workout drink of choice for athletes looking to build lean muscle and maximize recovery after a workout.
Watch his new workout routine with his new coach.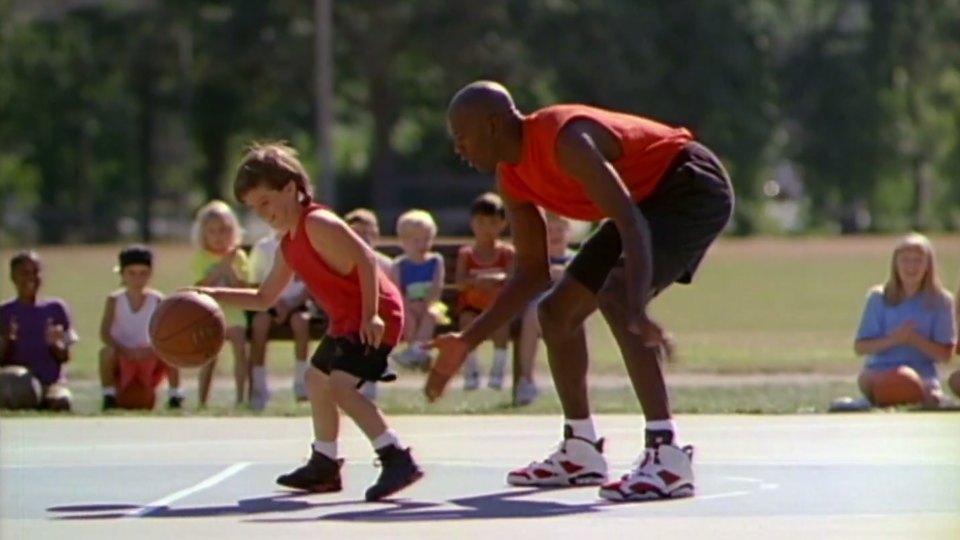 Last month as part of Gatorade's 50th anniversary, the brand brought back the the iconic "Be Like Mike" commercial. That video is "23″ years old. Today, Gatorade has given it some P Diddy treatment by creating three remixed versions of the spot, which each bring the term "Be Like Mike" to life in unique ways.
You can check out all three videos below. Plus Gatorade is looking to you to post photos and videos on Gatorade social medial channels of what #BeLikeMike means to you. The best entries will be featured on its media channels in early April.
Which is your favorite one?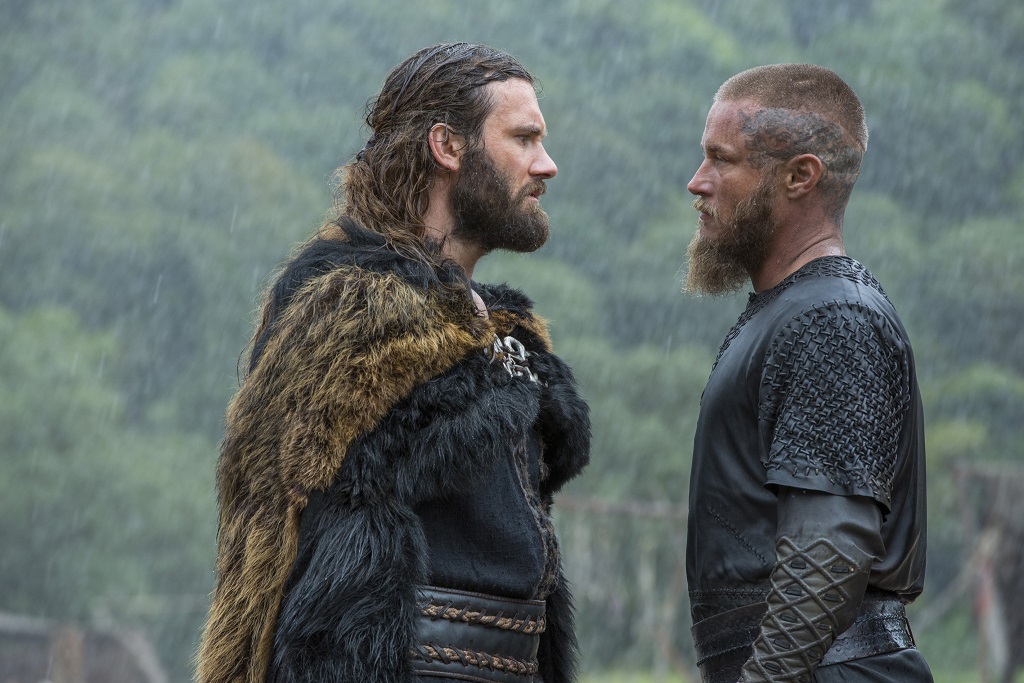 This week's episode on VIKINGS is called "The Usurper." We see the fleet return to Kattegat to find tragic circumstances await. Lagertha learns that her Earldom has been usurped and convinces Ragnar to travel to Hedeby with her in an effort to reclaim her title.  Ragnar causes great surprise when he announces the next raid. The Seer has interesting prophecies for Rollo.
Check out this week's episode this Thursday, March 19 at 10 p.m. on HISTORY!