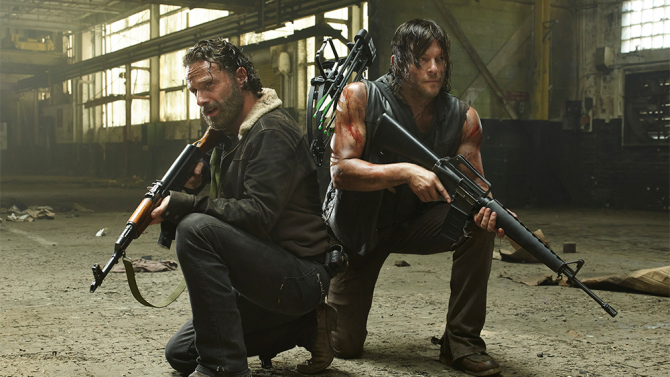 AMC released the first two minutes of the "Walking Dead" midseason premiere on Tuesday. In this clip we get an idea of where they might be heading. It looks like a camp near Richmond, Virginia. In the "Walking Dead" comics, the survivors also go to Virginia. It looks as though they might be using some of the comic book story arcs in the end of Season 5.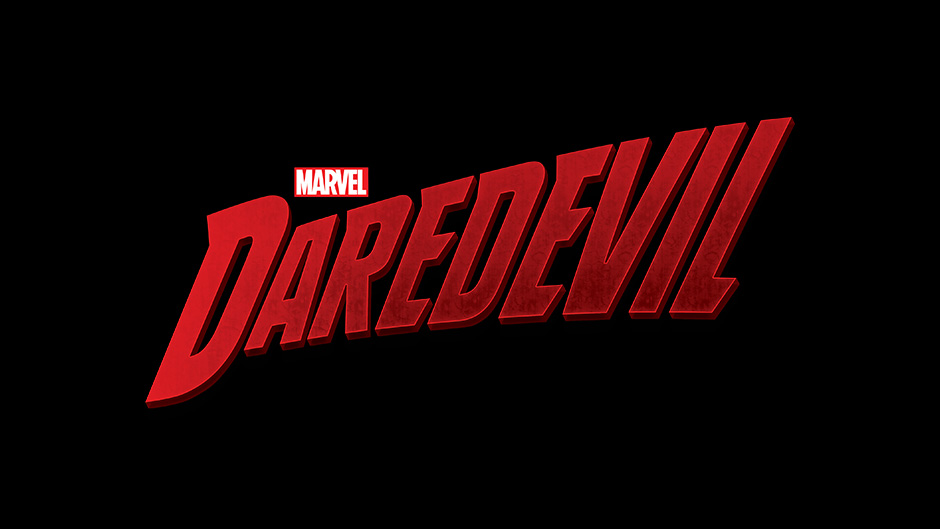 Meet Matt Murdock. Blinded as a boy but imbued with extraordinary senses, Matt fights injustice by day as a respected lawyer and by night as the masked vigilante known as Daredevil in Hell's Kitchen, New York. He'll do anything to make his city a better place, but at what price? All episodes available April 10, only on Netflix.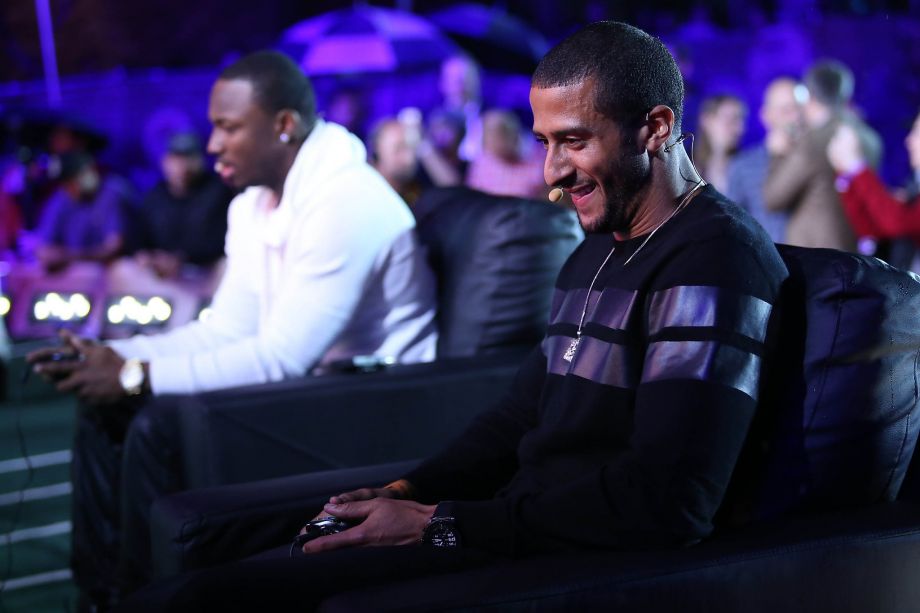 The annual first staple party of Super Bowl week, EA SPORTS' Madden Bowl XXI, at Live Wire/Bottled Blonde in Scottsdale, was one of the best Madden Bowls to date.
Madden Bowl XXI saw top NFL players go head to head, competing in Madden NFL 25 on Xbox One. In a heated battle, the Arizona Cardinals' Patrick Peterson was crowned Madden Bowl XXI champion, beating out last year's champion, the Eagles' LeSean McCoy, for the title.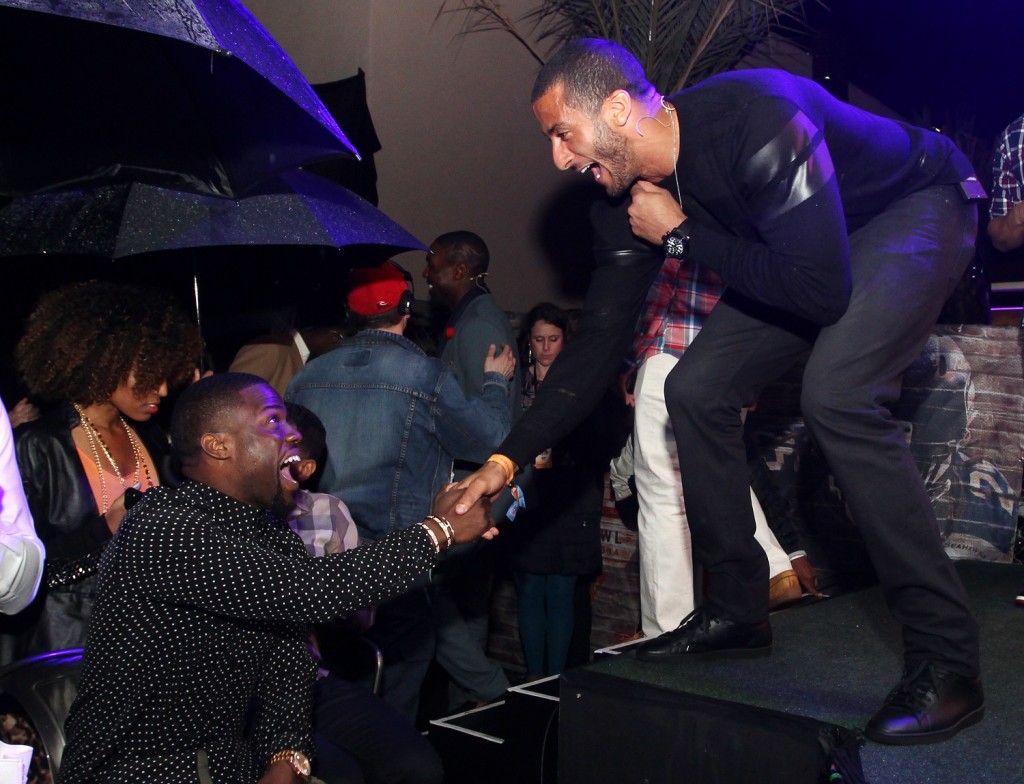 The night was hosted by "The Wedding Ringer" star and comedian Kevin Hart, and featured special performances by Nelly, Florida Georgia Line and Nico & Vinz. Celebrities attending included:
Kevin Hart and fiancé Eniko Parrish
Marshawn Lynch (Seahawks)
Actor Chris Evans and his brother, soap star Scott Evans
Demaryius Thomas (Broncos)
AJ Green (Bengals)
JiffPom (celebrity dog)
LeSean McCoy (Eagles)
Wes Welker (Broncos)
Jeremy Maclin (Eagles)
Von Miller (Broncos)
Le'veon Bell (Steelers)
Antonio Brown (Steelers)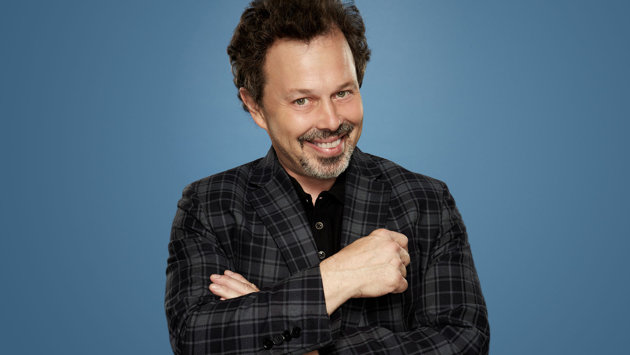 Curtis Armstrong hangs out with me and the rest of the Masters of None crew to talk about his hit TBS show, "King of the Nerds" that airs on Friday nights 9/8c. We also to talk about his fantastic and famous roles in "Revenge of the Nerds," "Risky Business," "Better Off Dead," and more.
Curtis has been in a ton of other great films and shows. He even played famed record producer Ahmet Ertegün in the film "Ray." We even give him a potential nerd for Season 4 of "King of the Nerds."
To listen to the interview CLICK HERE!
Follow Curtis Armstrong on Twitter @curtisisbooger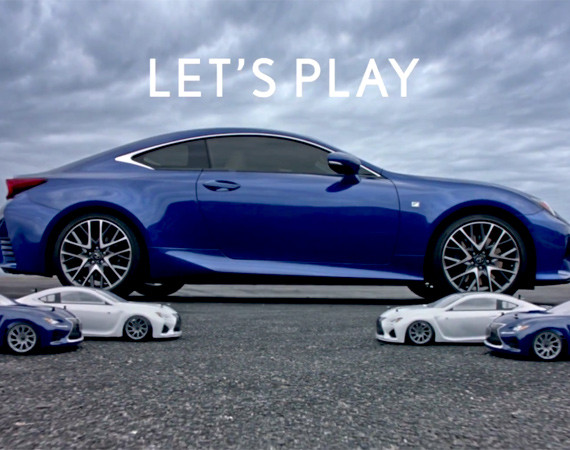 Inspired by its social community's overwhelming response to online videos posted just late last week, Lexus will be airing a new spot during the Super Bowl pre-game.
This spot features the remote-control car performing drift stunts and is then joined by a full-size RC 350. The spot ends by inviting viewers to see more amazing remote-control videos from Drift44 online, among them parallel parking, bowling, and one of the most amazing match-lighting techniques ever!
This video features a 1/10-scale remote-control version of Lexus' first ever RC F performance coupe in amazing live-action drift stunts by remote-control expert Drift44.
We thought it was cool and we wanted to share it with you!

Next month is when we all scramble around to see what we can do to woo that special someone for Valentine's Day. If you are picking up your date and are hoping to get lucky here are some cars that Cars.com suggests to pick up your sweet Valentine in! It might help your chances.
Ram 1500
With four-corner air suspension and a RamBox, a thoughtful husband or boyfriend can store six dozen roses and 72 boxes of chocolate in the two lockable storage bins. He can even lower the entire truck several inches to make it easier on his date if she's wearing a fancy dress, along with dropping a 4×6 air mattress in the back to do some star-gazing.
Audi R8
Christian Grey drives one in "Fifty Shades of Grey" (both the book and the movie that just so happens to open on Valentine's Day). 'Nuff said.
Mercedes-Benz E-Class Cabriolet
There's nothing more romantic than a top-down moonlight cruise and what better car to do it in than a luxury convertible. The E-Class Cabriolet has power, style and a premium, snuggle-friendly interior. Equipped with the optional AirScarf system, it even pipes warm air to the back of your neck. You're in charge of whispering sweet nothings, however.
Hyundai Sonata
An affordable ride doesn't always have to mean cheap dates. The Sonata has a rare feature among family sedans – a panoramic moonroof – so you can take in the city lights in a night out on the town without the cold-weather exposure that a convertible top incurs. It is February, after all.
Mercedes-Benz S-Class
Hot-stone massage … in a car? Yes, who needs to go to the spa when there's a masseuse, of sorts, in this Mercedes-Benz. The premium package adds heated, ventilated and most importantly, massaging front seats. What could be more relaxing on a date night than dialing up one of six massage programs, including one that has a "hot stone" effect.
Subaru Outback
Maybe you're a little more practical-minded when it comes to expressions of love. Well, nothing makes a spouse happier than a completed honey-do list. Help knock off some to-do's off the list with the redesigned Subaru Outback, recently crowned Cars.com's "Best New Wagon of 2015." This wagon makes quick work of chores with its sizable cargo area.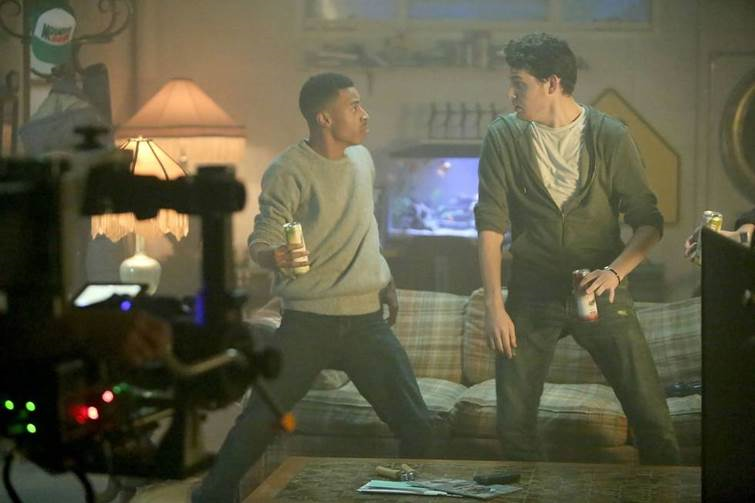 Mountain Dew believes that every epic adventure should have an equally epic kick start. Today, the brand introduced two new bold flavors of Mtn Dew Kickstart – Pineapple Orange Mango and Strawberry Kiwi – fusing an energizing blast of DEW® with real fruit juice, coconut water and just the right amount of kick. With only 60 calories per 12 oz. can, these two new flavors are perfect for sparking a damn good time, anytime, anywhere.
To kick-off the launch and show DEW Nation how everything gets pumped up when you crack open a can, Mtn Dew Kickstart will premiere its "Come Alive" television commercial, featuring "Out The Speakers Feat Rich Kidz" by A-Trak and Milo & Otis and So You Think You Can Dance alum D-Trix, during the Super Bowl XLIX Pre-Game Show.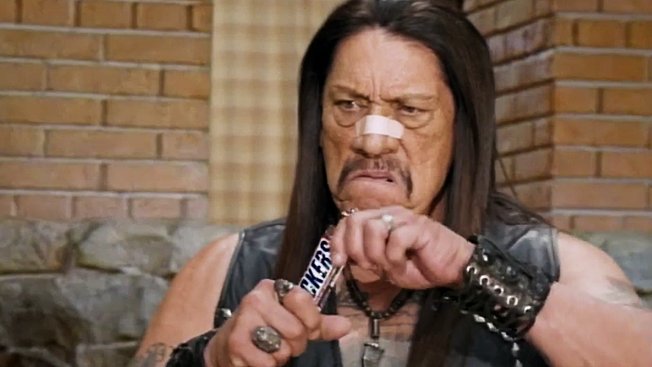 Snickers plans to make a hilarious return to the Big Game with their star-studded new Super Bowl commercial. The ad, released today, stars Boardwalk Empire's Steve Buscemi as Jan Brady, and Sons of Anarchy and Breaking Bad action star Danny Trejo.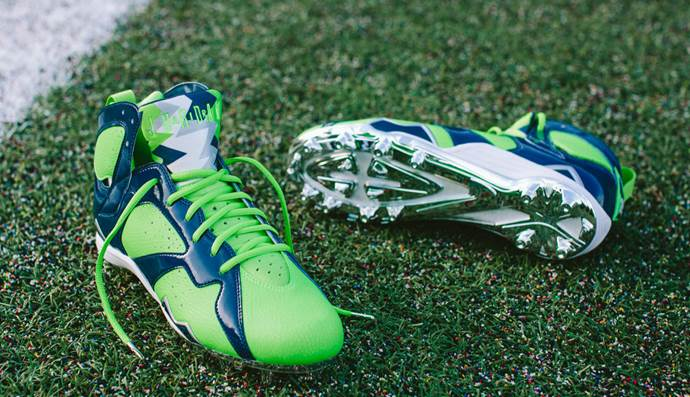 Debuting back in 1992 when Michael Jordan won his second championship, the Air Jordan VII makes its way back to one of professional sport's biggest stages this weekend.
A true hallmark of sports greatness is winning multiple championships. In parallel with Jordan's championship path while wearing the iconic silhouette, Earl Thomas — one of the best defensive players in the league — will play in a player exclusive Air Jordan VII cleat as he aims for one of the most coveted experiences in sport: the repeat win.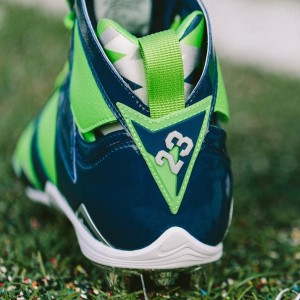 Featuring an action green and navy upper, the Air Jordan VII cleat is certain to shine under the bright lights. A chrome plate nods to the ultimate prize, the championship trophy, and an updated Air Jordan VII graphic on the tongue and heel pays homage to the brand's award-winning history.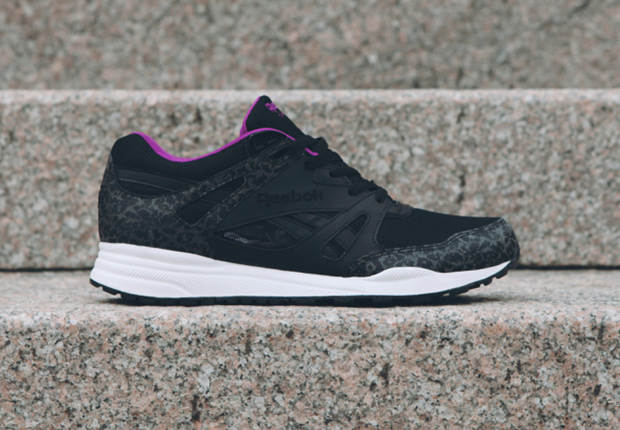 To celebrate the 25th anniversary of the Ventilator, Reebok is releasing a brand new iteration of this closet staple. A favorite of Reebok's newest asset Kendrick Lamar, the Ventilator Reflective is a stylish new edition to the Ventilator collection.
This pack uses reflectivity on the iconic "crackle" print of the Ventilator OG; creating the perfect balance between aesthetics and function. By adding in a reflective material, Ventilator Reflective is subtle by day and bright in the right light.
Available starting February 2nd, head out to Reebok.com, Jimmy Jazz, Shoe City, Shoe Palace,  and The Athlete's Foot to grab your pair of Ventilator Reflective for $80.