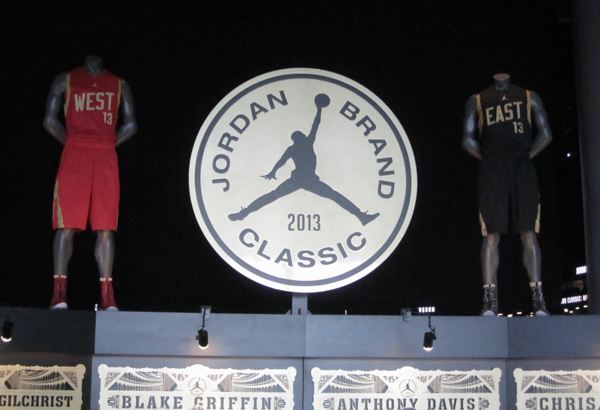 Last night the Barclays Center showcased three games. The first game was the International Game that had the best and brightest from players all around the world compete. The second game was a Regional Game in which every player was from the New York area. In this game it had the best high school players from the city to go up against players from the New York suburbs.
The final game was the National Game which filled up the Barclays Center with fans to see the future stars of the NBA. This game displayed the talents of the top rated high school players from all over the country. The future of Kentucky basketball was well represented last night. There was a total of six players in the game. Three on Team East and three on Team West.
Julius Randle, who is one of the players that will be playing ball for Kentucky, shared in the MVP Honors. He had 19 points and seven rebounds.  The other MVP was Jabari Parker, who will be playing for Duke next year. He scored 16 points and seven boards as he and the West Team beat the East 102-98.
Other Kentucky bound players put in work as well last night. James Young had 10 points. Dakari Johnson contributed with eight points. Brothers Andrew and Aaron Harrison chipped in each with six points.
Indiana University looks to have a promising future as both future Hoosiers Troy Williams and Noah Vonleh played well for the West.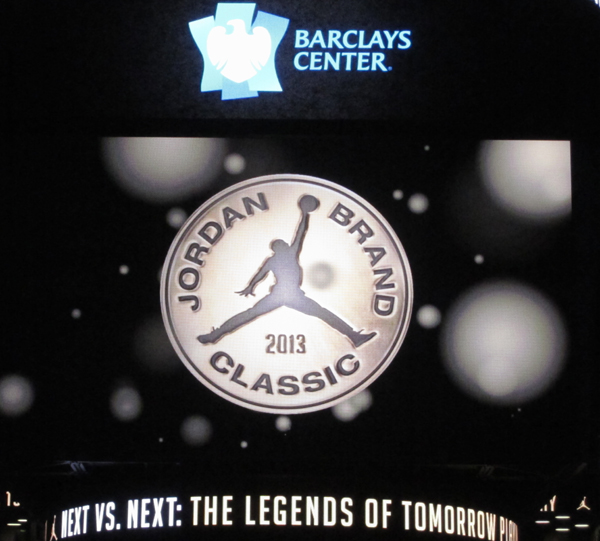 Along with the game the Jordan Brand Classic had some notable people in the stands. Since the game has his namesake, Michael Jordan came to watch the game in a suite. He got an enormous round of applause when he was mentioned during the festivities.
Even though the Barclays Center is home to the Brooklyn Nets there were some New York Knicks in attendance. Amar'e Stoudemire, Carmelo Anthony and J.R. Smith sat courtside. Spike Lee, Drake, who performed at the game was on hand. Plus CC Sabathia, Eric LeGrand, Fabolous, Chromeo, Andre Ward, Busta Rhymes and Michael K. Williams checked out the Jordan Brand Classic.
Carmelo even took the time to take a picture with Co-MVP's Julius Randle and Jabari Parker. Earlier this past week I caught up with Randle during the East's practice. I asked him about the game and if he was looking to build chemistry with his future Wildcats teammates. He said, "Oh yea definitely. Last week I played with Dekari Johnson and it was great. This week I am playing with the Harrison twins (Andrew and Aaron). It is crazy. I always used to play against them and now I am playing with them. It will be fun this weekend."
I would say winning the MVP Award made the weekend even sweeter for him. Kentucky looks to have a bright future with Randle and the rest of the Kentucky bound players. I am guessing John Calipari, head coach for Kentucky, was watching the game last night with a big smile on his face.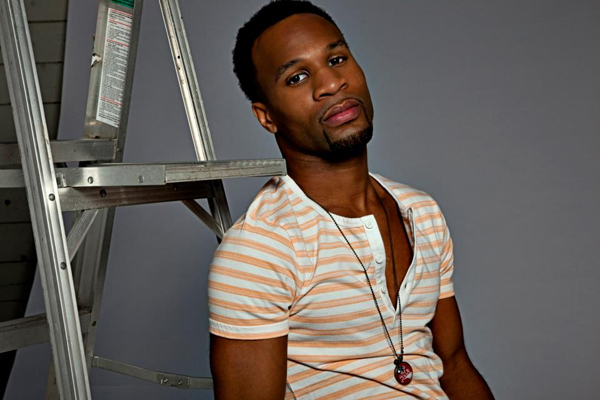 Johnny Ray Gill can be seen in the new series "Rectify" that will be on the Sundance Channel starting up on Monday, April 22nd. Gill plays Kerwin Whitman who is friends with the main character Daniel played by Aden Young. "Rectify"  is a legal drama that tells the story of Daniel, who was falsely imprisoned for 19 years and is released due to new DNA evidence. The series at times follows Daniel thinking back about his time in jail and the viewers are introduced to one of his friends and fellow inmate, Kerwin Whitman.
Gill also has been seen in great shows like "True Blood", "Bones", and "Harry's Law". Gill also has produced a short film called "Pas de Restes". Gill wrote, starred in, directed and executive produced the film.
Johnny Ray Gill was able to sit down and chat with me about "Rectify", his short film, and what he has learned from his experience in the film industry.
Art Eddy: Tell me about the plot of the show "Rectify" and your role as the character Kerwin Whitman.
Johnny Ray Gill: "Rectify" is on Sundance and it is a totally original show. It reminds me of a play in the theater but on camera because of the nuance of the way the story is told and shot. It follows the main character Daniel, who is played by Aden Young. Daniel has been in prison for about 17 years on death row and now because of DNA evidence he is released.
The story is about his first few days out of prison and how he acclimates himself to the town and society. Kerwin Whitman is who I play and I would say that he is Daniel's spiritual best friend. Kerwin was in a cell that was right next to him on death row.
AE: The show sounds very original and to me I feel like there is nothing on television like it right now. You must be excited to be part of show like this am I right?
JRG: Oh definitely. This show takes a hard and real look about what it is like to be on death row. We take a look at what it does to people's families, the victim's family, and what happens when a person is released.
It is also a relevant topic. Right now if you watch CNN or MSNBC you see that with things like DNA evidence people are getting released from prison. There have been a few stories just recently that people who were incarcerated and now were just released based on new evidence that showed that they are innocent. I am very proud to be on a show that is brave enough to dive deep into something of that nature.
AE: I love to see the passion you have for this role and wanting viewers to see a true representation of a person on death row. What type of research did you do for this role?
JRG:  Well in terms of research I have never been on death row and never been in prison. When I auditioned for the part I had a sense memory because one of my cousins is actually in jail for 25 years. It happened when I was in high school. He was part of killing someone through gang violence.
I feel that I was able to explore his spirit for the audition. African Americans and Latinos are hugely incarcerated inside a penitentiary complex. There is so much information to tap into. I wanted Kerwin to be almost an example of what not to do. To show how tragic it is to find yourself in these circumstances rightly or wrongly.
We film with real prison guards and they put real handcuffs and real chains on me. When I hear the clanging of the chains as I was walking into a cell that is the size of a bathroom I felt like I was representing my ancestors. I thought about the middle passage and slavery.
The beautiful thing about Kerwin for me is that even though he committed something very tragic on the outside in the real world, he is trying to find his manhood and atone for the things he did wrong. Reading Shakespeare, Malcom X, Dr. Martin Luther King Jr. I was able to go into my well so to speak and pull out the emotions of a tragic person trying to be a better man. I did as much research as I can to give the character the most authenticity for the show. To me these characters are not given the weight that they deserve and just become stereotypes and I didn't want to do that with Kerwin.
AE: Just hearing that alone wants me to check out the show. You have been very busy aside from shooting "Rectify." You also have another project called "Pas de Restes" in which you wrote, starred in, directed, and executive produced. Tell me about this short film.
JRG: It is a short film that is on the festival circuit right now that I shot last January. It has already been accepted to the Black Hills Film Festival and the Cape Fear Independent Festival. This film was a labor of love. Obviously there is a film industry here in Los Angeles, but there is not a film community. So there is a lot of beg, borrowing, stealing, and cheating to get the movie made.
"Pas de Restes" is about a family that goes out to eat at a popular restaurant. After ordering a bunch of food, like we all do, they are kindly prodded to finish their meal to ensure that no food is wasted. It is a dark comedy and it is doing pretty well so far. I hope that the festival circuit will continue to be kind to it.
AE: Sound like an interesting plot. I hope the film does well for you. Out of acting, writing, and directing do you prefer one over the others?
JRG: I will say I don't like producing. Producing sucks. (Both laugh) I don't mean like hey here is $10 million go out and make a film. I mean the day to day having to be your own secretary. Having to schedule everything here and there. That sucks.
Seriously though for acting, directing, and producing I always like to classify them as different suits. One is a pinstripe, one is a slim fit, and one is baggy and you have to put them on at different times. For me I definitely love acting, but the writing and directing aspect for me just comes from wanting to see new and fresh stories being told.
I want to show new perspectives that are not seen in films today. I would to follow the footsteps of Tom Hanks or Will Smith where you can pick the projects that you want to do, but also look at a story and say this needs to be told and go out and be able to tell that story. To me that is how you get great projects out there like "Game of Thrones" and "Boardwalk Empire". I want to be one of those individuals who stars and produces a show like "Boardwalk Empire".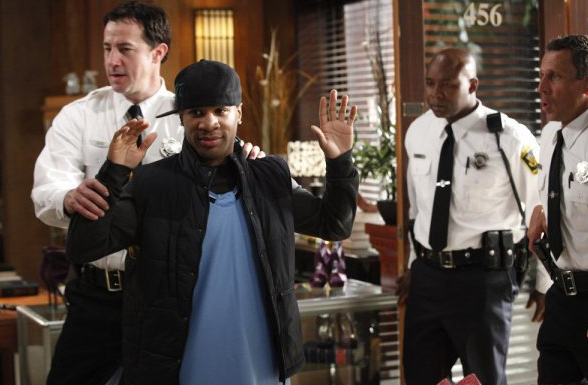 AE: You have also appeared in the shows "True Blood", "Bones", and "Harry's Law".  What did you learn as an actor from being on these notable shows?
JRG: I have been blessed to be on great shows like "True Blood." With all those shows including "Rectify" you get to see how a great show is really done. People are moving at a frenetic pace and they have to do an episode in eight days usually. These shows are telling fantastic stories and you have to be totally prepared and ready to match these actors when we are filming the show.
The times that I was not acting I would be watching others or the cinematography to learn more about the industry. I would see what they thought was important to put into that scene and I can take what I learned from those shows and put them into my projects.
As an actor when you work with someone like Kathy Bates, you study her. She is an Oscar winner. She knows her craft and there are so many things that you can learn from someone like her. I have been very blessed to have been in those shows and I take that experience and use that for the future.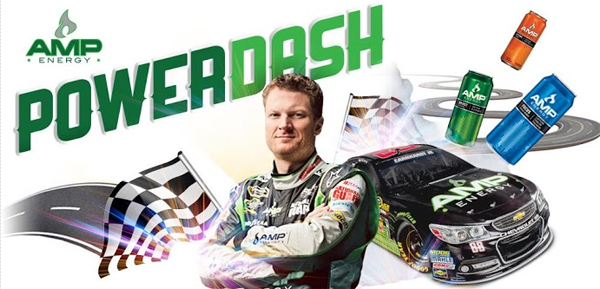 "AMP Energy PowerDash", is a brand new free mobile racing game from Dale Earnhardt Jr. and AMP Energy. The rules of PowerDash are simple: the longer you keep your No. 88 Chevy SS race car on the track without crashing, the faster you drive and more points you earn, which in turn unlocks upgrades for your car, as well as AMP Energy coupons.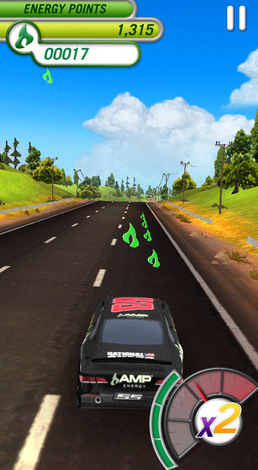 Playing PowerDash not only gives fans a chance to earn a spot on the virtual leaderboards, but is key to potentially winning a variety of unique real-world prizes and experiences. Weekly prizes include a variety of Dale Jr./AMP Energy memorabilia, including autographed hats, firesuits, scale-model die cast cars, and much more. The top-performing player with the highest score wins an all-expenses-paid VIP racing experience with Dale Jr., and everyone who downloads PowerDash and plays the game has a chance to win a 2013 Chevy Camaro SS Convertible.
PowerDash also leverages image recognition and geo-location technology. Consumers can visit 7-Eleven stores around the country to scan cans of AMP Energy to unlock exclusive offers and tips for maintaining the right level of energy with AMP Energy products.
The game is fun to play and you can get it for your iPhone or Android device. For more info check out there Facebook page.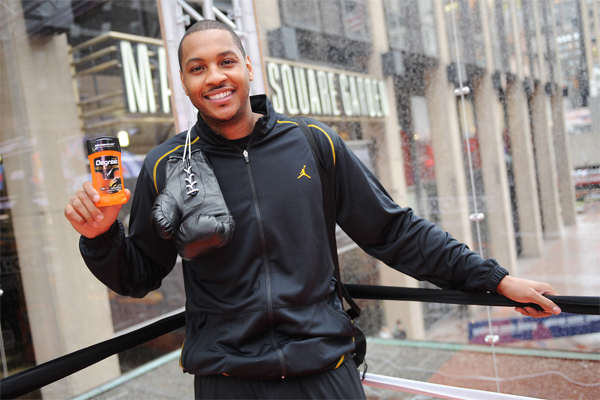 Carmelo Anthony has always been a dual threat on the basketball court, a leading scorer and a fierce defensive threat, but now he's showing the world how he can DO:MORE off the court with his love for boxing. Last night Anthony helped Degree Men launch its new DO:MORE campaign with an afternoon workout event with some of New York's top amateur boxers in a pop-up boxing ring atop the Madison Square Garden marquee. From above the Madison Square Garden marquee, Carmelo helped inspire guys everywhere to DO:MORE in their own lives by hopping in the ring for a brief workout with his boxing trainer.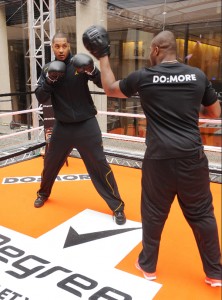 Complacency is not an option – especially for America's elite athletes. As you may have already seen or heard, basketball superstars Carmelo Anthony & Kevin Durant are teaming up with Degree Men deodorant to help launch a new campaign encouraging men to go beyond their comfort zone and test their limits – they're challenging guys to DO:MORE. With national TV advertising featuring Anthony & Durant airing this month during the NCAA tournament, the guys – who are known and recognized around the world for basketball – are showcasing their individual passions off the court with the support from Degree Men, in hopes to inspire guys everywhere to DO:MORE in their own lives.
With the support of Degree Men with MOTIONSENSE, Anthony has the confidence and protection needed to take his game to the next level and DO:MORE whether he's running 94-feet up and down the basketball court or going 12-rounds in the boxing ring.
It's not your fault. It's not your fault. It's not your fault.
There's a reason why you can't turn away from March Madness. Even at work. Coke Zero explains:
You get the feeling that making a commercial with these two would be awesome/impossible.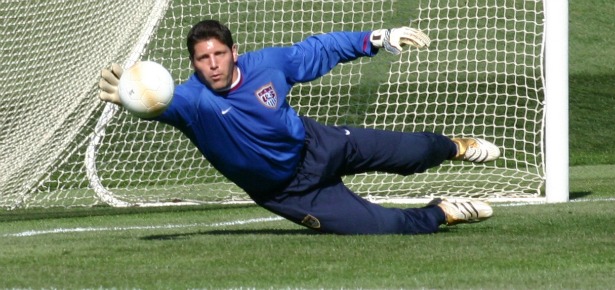 If you're old enough to remember when the US hosted the 1994 World Cup, you know Tony Meola. The former US National Team goalkeeper made 100 appearances for the national squad between 1988 and 2006. Born and raised in Jersey, Meola and his larger-than-life mulleted/ponytailed persona was one of the first true soccer superstars in the States.
Meola was a foundational stud who helped launch Major League Soccer in the US. He's an Italian-American who grew up loving soccer (his pops Vincent played reserve fullback for a second division team in Italy), but Tony also excelled in basketball and baseball. Dude was even drafted by the Yankees. Meola is an engaging guy. He has an awesome radio show called Counter Attack Radio and he also plays the drums.
I caught up with Tony last week when he was in Denver on March 21 when he surprised members of the Future Soccer Academy by hosting an Allstate "Good Hands F.C." Clinic that included free gear and tickets to the US v. Costa Rica blizzard match that took place on March 22. Tony and I discussed the Allstate Clinic future prospects of the USMNT, racism in soccer, the fact that all goalies are a little bit nuts, the '94 World Cup, the birth of the MLS, drummers and a whole lot more. Here's the interview: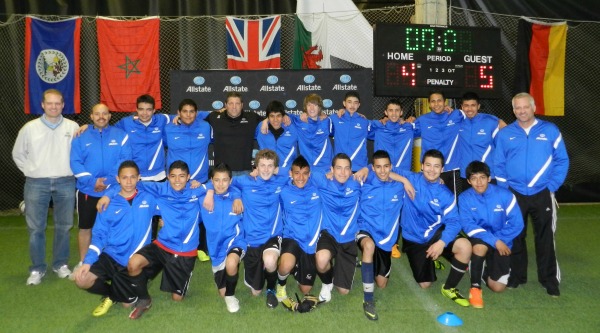 CS: So let's start with the Allstate Good Hands FC Clinic. Tell me what that's all about.
TM: Yeah. So Allstate is in their third year of sponsorship with both Major League Soccer and the US National Team. We get to go around the country. I've been with the program all three years now. Essentially what we do is the night before a game, we go into the community and we barge in on a practice, which has all been set up through the coaches. We give them a clinic and then ultimately we do some shootouts and we give some prices away and all that kind of stuff. And then at the end everyone comes in and everyone gets a gift from Allstate which is a bag with basically everything that they need for the upcoming season. Literally it's a group that's in maybe a little bit more need than some other groups for uniforms, sweat suits, soccer balls, training gear for the coaches. Ultimately, at the end, they're given tickets to tomorrow night's game. And in this case, it's the US-Costa Rica game.
CS: Oh nice. That sounds cool.
TM: Yeah it's really cool. It's a really cool night. Allstate does a great job.
CS: So why aren't there more youth academies in the US? Whether they be from MLS teams or the National Team. You see places in Europe where every club and country has some type of academy where they train these young players. We have such a strong youth soccer culture, but we don't necessarily put a lot of investment into that development and bringing them forward.
TM: We have 100 academies in the country. All MLS teams have them now, as of finals last year. Major League Soccer has committed above and beyond what the club teams are required to commit to the programs now. It has committed upwards of 20 million dollars to the program. One of the primary focuses is to continue to develop youth soccer players. That's the only way we're going to continue to grow in this country.
People started screaming about it a couple years ago when they put the academy program in, but it's not something that is going to happen overnight. It's not something that was considered their first priority when they put the league together, but it's certainly a priority right now. It's going to take a little bit of time to implement it fully, but from what I've seen, everybody is taking steps in the right direction.
CS: You were a foundational contributor to the whole birth of Major League Soccer in '96. How do you think the league has progressed since then and can they do more to gain exposure and increase popularity?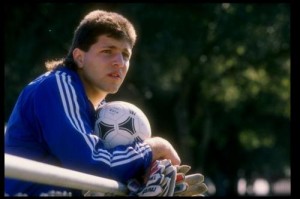 TM: Well certainly there is more exposure, much more exposure. Social media now exists, which certainly didn't when we started. That's huge. The television deals that they have are different than the deals we had, you know? So it continues to grow, and that was the goal for everybody. First we had to figure out, how do we grow it in the right way. And then once we had, do we have the resources to grow? Is there the funding in US Soccer to grow it? And they've come about on all of these things. Do I think it's the end of the growth? No, I think there's still so much more. And I think everyone agrees that there's still a ways to go, but I also think everybody is happy with the direction that it's going.
CS: So if we started to see things like time outs or commercials in soccer, do you think that would attract more advertising dollars and maybe help make the sport more popular and viewable if it had more of that TV exposure?
TM: Good question. It attracts so many different ways to advertise, in soccer. The problem with our sport, and I don't think we're going to start it here in America, is it's 45 minutes of running. That's the one part of the game nobody wants to see change.
CS: Right.
TM: Everyone wants that to flow. From a coaching standpoint, I'm sure a coach wants to have the ability a couple times to have a time out and make some changes, but that's the beauty. Coaches get one chance to make things right and that's halftime. Of course they can make some substitutions along the way, but that's their one time where they can put their imprint on the game.
CS: You were a key member of the '94 World Cup team that really helped advance the game in the States. What's your fondest memory of that whole US World Cup experience?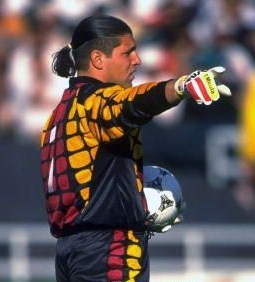 TM: I think the unity of that team. In '94, I mean we had half the team that played in Europe and half the team that played in the United States. When we got together, the cause was always the same and we knew how important it was. They know how important it is here as well, but we had heard for four years that if we didn't qualify in 1990, they were going to take the '94 World Cup away and we knew it was a privilege for us to have it in our country. We understood it and we played as such. Every minute was important to us. Every second we were together was important to us. That's what I remember about that group. That was never something you had to worry about.
CS: Do you think the USA will win a World Cup in your lifetime?
TM: I sure hope so. It's hard to say. Even if you take Brazil or Germany or Italy, it's hard to say if any of those teams will win another World Cup from here on out, in my lifetime. It's just so difficult to win. There have only been eight or nine countries that have won the World Cup and there's a reason for that. But I certainly hope so. And we've had teams that could compete, the team in 2002, the team in 2010, could all compete with anybody in the world. But you know, you have to get the job done on that day. I'd like to think the answer is a solid yes, but I can't give you a solid yes.
CS: I gotcha. Do you like what Jurgen is doing with the direction of the National Squad? What do you think the program has to do to take the next step in the international stage?
TM: When I think about Jurgen, for me, he's going to be –and I say this all the time– he's going to be judged, and should be judged, on the results.
CS: Right.
TM: Right now he's under a little bit of pressure. Which, one, I think is good because it shows that people care. If no one cares you never have any pressure. My concern is that sometimes, from reading the federation, he changes the whole program. For me I'd like his concern just to be strictly on the National Team qualifying for the World Cup and progressing that way. Let everybody else worry about development below the national team. As far as the system, I don't know that the system has changed all that much, if any. I still think it's about results. That's what people want to see. With these World Cup qualifiers it's just vitally important.
CS: The US has such a great track record of producing quality goalies, but it seems that producing that same level of skill with players in other positions has proven a bit more difficult. Why do you think that is?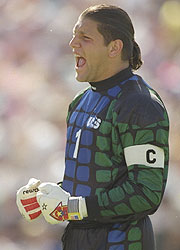 TM: Well it's an athletic position. I think it's one of coordination. Our guys generally grew up playing baseball, playing basketball as well as soccer, and are a little bit more well-rounded. Because it's an athletic position, they can pick it up a lot quicker. We used to have foreigners on our team in multiple positions and we'd play a simple game like basketball or handball and you could tell that their eye-hand coordination was zero. Our field players even, they were good playing basketball, baseball, or whatever else we were playing. So we grew up playing multiple sports, I think it's good. Eventually you've got to concentrate on one to make it to that level, but for the most part I think that's what's up with the goal keeping position.
CS: So why did you choose soccer over baseball and basketball? You were pretty accomplished at both. I mean you were drafted by the Yankees, man. What made you gravitate toward the soccer field?
TM: My goal as a kid was to play in a World Cup. I grew up watching Italy, because of my background and watching Dino Zoff in the 1980 World Cup in goal. That was what I wanted to do, unlike most kids, especially in that era. Now it's probably not so uncommon to have kids dream of playing in a World Cup, but back then it probably was your second or third choice. For me it was just the thing I wanted to do more than anything, and I was lucky enough to be able to live that dream.
CS: Do you think all goal keepers are just a little bit nuts?
TM: (laughs) It would be hard for me to disagree with you.
CS: (laughs) Nice.
TM: I don't know if that's before, during, or after the job. I'm not so sure.
CS: Do you think you could currently help the New York Jets win some games?
TM: No.
CS: (laughs).
TM: (laughs) I don't think so. I think the range has diminished a little bit, but I still think from 45 yards in I'd be alright.
CS: I know you're a pretty accomplished drummer, who is your favorite drummer of all time?
TM: I would say Neil Peart from Rush. Just like you always try to be like someone you're never going to be able to be like. Carter Beuford from Dave Matthews Band. Guys like that. Guys that you can just tell are really good at having fun at what they do.
CS: What do you think can be done about the whole racism in soccer situation? It seems to be pretty rampant and kind of a growing problem.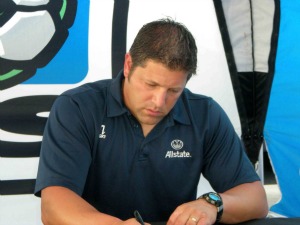 TM: Yeah, unfortunately it is. We have this discussion on our show, it seems like weekly. And it seems like, for whatever reason, in these last couple months it has come to the forefront again. Fortunately we don't have a lot of it here in the United States. I think we've had so much education in the United States, dating back so many years, that kind of helps us. Kids are learning about it in school. I'm not sure what the education is at a young age overseas, but yeah, it's got to stop. It's sickening every time I hear about it and every time we have to talk about it. We talk about the same thing, when is it going to end? When are people going to learn? When are they going to stop being so cruel to each other? But some people just don't get it. They just don't get it. And the scary part is we have guys on our show that have played 20 years ago, played overseas in different places, they'll come out and talk about how bad it is now. They'll give us horror stories about how much worse it was when they were playing. Any offence in that regard is disgusting to me, but to listen to some of the stories they tell, it just blows my mind.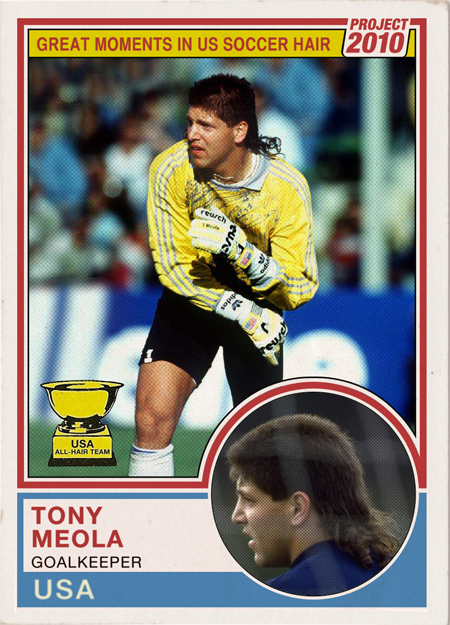 CS: Last question for you. I'll try to end it on a little bit of a lighter note here. Do you think ponytails will ever make a comeback on the pitch?
TM: Oh, that would be my dream.
CS: (laughs)
TM: Even more than the prettier ponytail, would be if the mullet came back.
CS: Oh, that might be asking too much (laughs).
TM: That might be, but hell, bell bottom pants came back for a little, right?
CS: Anything is possible (laughs).
TM: (laughs). Maybe one day. Maybe one day…
The first episode of the BECOME ONE web series is now up on www.gotchocolatemilk.com. We interviewed Hines a few weeks back and told you about his quest to become an IRONMAN. In the first episode of BECOME ONE, Hines is introduced to his new coach, 8-time IRONMAN World Champion Paula Newby-Fraser.
The series will run all the way through the IRONMAN World Championship in October. You can follow all the action on www.gotchocolatemilk.com.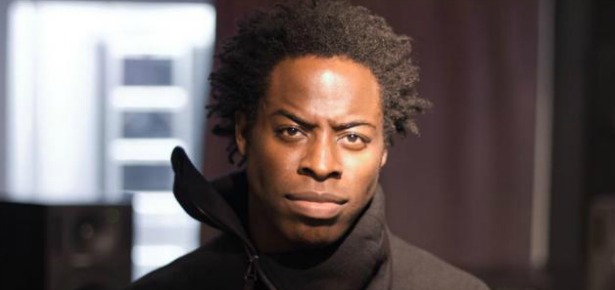 Jaymes Samuel is the type of person you wish they'd make more of. Bursting with energy, his creativity is palatable. The guy's a born storyteller. He's the type of casual wordsmith that reveals his cleverness in everyday conversation. He just can't help it. Articulate, confident and excited, that's his default mode. He's a singer, songwriter, producer, writer, filmmaker, all-around multitasking visionary. He knows he's the shit, too. And the real awesome thing is that he doesn't hold it against you.
I had a casual lunch with Jeymes and a group of other media folks while visiting SWSX in Austin. It was the day of his film debut, They Die by Dawn, a 50-minute Western short with a sick cast that marked Jeymes first foray into film. The guy has created music videos before and worked with the artists like Jay Electronica, Jay-Z, Tori Amos, Charlotte Gainsbourg and a bunch of other people to create some great music. Jeymes has his own music crew too, a group called The Bullitts who will debut their first album this May. They've already released some pretty chill tracks, so check 'em out if you haven't already. I like "Landspeeder" quite a bit.
Anyway, MANjr is friendly with the Bulleit Bourbon brand, who helped sponsor the film, so we got sent out to SXSW to see the premiere of They Day by Dawn at a Bulleit-sponsored event at Viceland. The short film had a great cast (Michael K. Williams, Isaiah Washington, Rosario Dawson, Giancarlo Esposito, Erykah Badu,Nate parker, Jesse Williams, Bokeem Woodbine, Felicia "Snoop" Pearson, you get the point). And by all accounts, everyone had a lot of fun making this short film.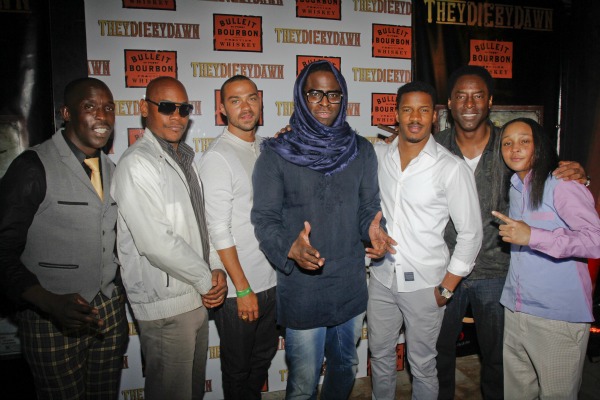 The impetus of the film was Samuel's love of Westerns and his desire to correct a "huge inconsistency" that he saw in Hollywood's historical "disservice" of excluding people of color in Western films. But this short film was just the beginning, just a taste of more to come. As Samuel put it, "This was just a link. What's coming next is a full tub of Haagen Daaz."
That tasty bit of froyo is coming in the form of a full-length feature film called The Notorious Nine. They Time by Dawn was just a sketch, an illustration that Jeymes can do it all.
I had a chance to speak with Jeymes at the premiere of They Die by Dawn at SXSW in Austin. We talked about everything from his original score inspiration to the upcoming feature film The Notorious Nine and a whole lot more. Here's the interview:
CS: So I know you did the soundtrack yourself. I felt a heavy Ennio Morricone vibe, is that where you drew some of your inspiration? Those old spaghetti westerns?
JS: Absolutely, Ennio Morricone is like my favorite film composer of all time. I love that guy, man. "Ecstasy Of Gold" is one of the greatest pieces ever made. So when I was doing They Die by Dawn, I drew a lot of influence from him and what he was doing. Because Ennio Morricone was a guy that didn't have big orchestras at hand, so he would use voices. So he was the first guy that wasn't doing Western music to a Western. He was just doing what he saw in his head. He couldn't afford an orchestra so you'd hear "aaaaaaaaaaaaaah ha ah ah ah" so swag, you know what I mean? He is my favorite composer of all time.
CS: That Mission soundtrack is all super emotional as well.
JS: Ill, man. Ill!
CS: Alright so I know this thing ended on a cliffhanger, is there anything you can tell us about The Notorious Nine or not yet?
JS: Let me tell you something. I'll straight tell you about The Notorious Nine. But even while I'm telling you, that's nothing in comparison to what's coming. I shot They Die by Dawn over four days, right.
CS: Four days?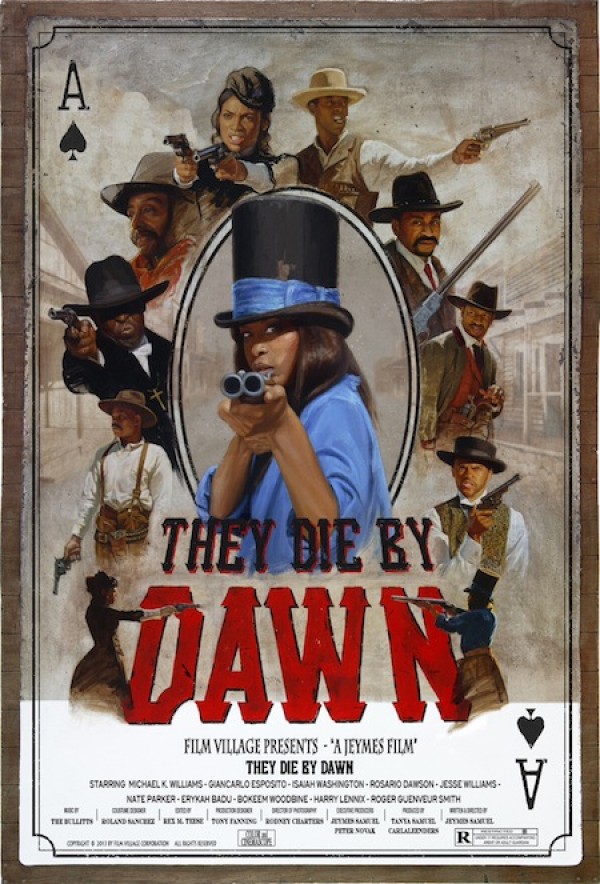 JS: Four days, that's small. For Notorious Nine, there was a guy called O.W. Gurley right, and he got his 40 acres and a mule. He took this place, Greenwood Avenue in Tulsa, Oklahoma, and made black Wall Street. I'm rebuilding black Wall Street for Notorious Nine. I'm bringing back Jack Johnson. There's a big bank heist around Jack Johnson, right. I'm bringing all of these characters back and I'm assembling them in one place at one time. We touched on one town in They Die by Dawn, but for Notorious Nine we're going everywhere. It's much bigger.
CS: Are we going to see some of the same characters?
JS: Yeah, because it continues. This is like a prelude. But The Notorious Nine, you can watch it even if you haven't seen They Die by Dawn. But They Die by Dawn serves as a prelude to what's coming next, when I unleash the most menacing villain in modern day cowboy movies, Rufus Buck. It's like some real, real menace. It's about the pursuit of Rufus Buck and, in turn, his pursuit of The Notorious Nine. You know what I mean? The movie is almost like a heist movie. It's a really great thing.
CS: I've heard you talk about how you're assembling this cast and you thought of it like The Avengers. How did you single out which characters you wanted to bring to life?
JS: Well there were about 150 characters I wanted to bring to life. But I was like, let me save some great ones for the The Notorious Nine and let me just introduce the ones I want to put out there now. Giancarlo Esposito is one of my favorite actors of all time. He's the reason I'm wearing Jordan Force today. He was doing research into his character and I told him I wanted him to play him, it was just natural. Then I wanted to introduce the character of Rufus Buck and I wanted to talk about Bill Pickett, who wasn't really an outlaw. He was more like a rodeo dude and that. But I really wanted to introduce these characters, just a few of them first, the ones that stood out to me the most. That was the easiest to portray. If it was someone like Cherokee Bill I'd want to make it more violent. He's in The Notorious Nine but I'd want to make it even more violent with Cherokee Bill.
CS: Are we going to see some of the same cast members?
JS: Yeah. You're going to see all the same cast members, all the ones that didn't die. You'll see all the same cast members and more. We're going to close down down Hollywood on The Notorious Nine. You're going to see something that you've never seen before in cinema.
CS: So how did you first get involved in the Bulleit Partnership? How did that develop?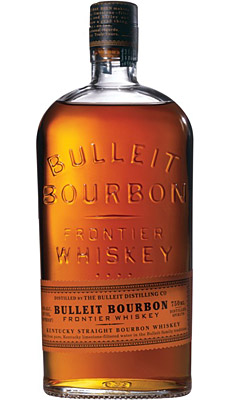 JS: Well what happened was what I see in Westerns, when I see cowboys asking for whiskey, that's unrealistic. That's lazy on the writer's part. They always ask for the same thing, that couldn't happen. If I was a cowboy I'd have a particular drink, if they had particular drinks. Otherwise what is the point of having particular drinks in those days? Everything around the world has just been called whiskey, but they had brands so people would choose a brand. The only time when people would just say "give me whiskey" was in the depression era when they outlawed alcohol.
CS: "Gimme some of that bathtub stuff."
JS: Yeah, give me some moonshine. Musically, I'm the Bullitts so I found this brand called Bulleit Bourbon, and that existed back then, it was meant to be like this couture brand. I was like, if I was a cowboy I'll drink Bulleit," so I just wrote it into the movie just to be authentic. So when people look at the script they can't say "that didn't take place" or "that town in 1890 didn't take place" or "there wasn't all that many black people." I wanted to have all of those aspects and all the realistic aspects, that's why I chose Bulleit Bourbon. The next minute, after I'd done post production, I met someone from Diageo, they told me that they own Bulleit. I was like, "no Bulleit doesn't exist anymore" and they were like, "yes is does." Next thing you know I'm speaking to Tom Bulleit and it's just a whole other –
CS: I heard that guy's a chill dude, right?
JS: He's the most chill. Tom Bulleit is like Keyser Soze – the most chill dude you'd ever get to meet. He's exactly like me with regards to his brand and bringing it back and the audacity of daring. You know what I mean? Dare to dream, almost, you know what I mean?
CS: So what were some of your favorite spaghetti Westerns growing up? That you drew inspiration from for this?
JS: Well, the spaghetti Westerns were a particular type. I love all the Westerns, even the ones that take liberties with black people, like The Man Who Shot Liberty Valance. I love all the Westerns. But as far as my favorite spaghetti Western, my favorite of those is For A Few Dollars More–
CS: With an awesome soundtrack…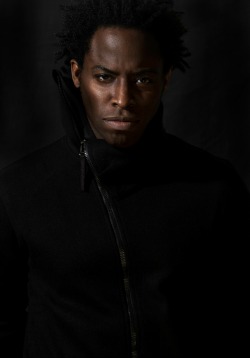 JS: Wicked, man. Obviously The Good, the Bad, and the Ugly. Once Upon a Time in the West with Henry Fonda playing the most evil person you're ever going to meet. Also a film called The Great Silence – Il Grande Silenzio. I think it was by Sergio Corbucci. It was an ill Western starring Klaus Kinski. And it showed a black guy, one of the leads is a black guy, and it has no reason for him being there. He's just there, he's just one of the characters in it. It really stood out to me.
CS: It took a foreign guy to do that.
JS: Yeah man, it took a foreign guy to do that. Like come on man, it took a foreign guy. It took Sergio Leone to cast Woody Stroud in Once Upon a Time in the West. And when he's coming he's not chasing anyone or serving anyone, he's just one of the characters there. They don't call him "that black dude," he's just one of the characters. It took someone who wasn't institutionalized by the Hollywood system to do that. That was my inspiration. Some of those other things were my biggest inspirations when telling the story of They Die by Dawn and The Notorious Nine.
CS: When does that start filming?
JS: I'm going to start filming The Notorious Nine I think in late May or beginning of June. I'm going to start filming in a minute. When I get to London I have to hand in another script and then we go full on into pre-production.
CS: Well, I look forward to that.
JS: It's ill, man. I'm telling you, The Notorious Nine… people like this stuff, and They Die by Dawn was done in four days.
CS: Yeah.
JS: The Notorious Nine is a bank robberies, train robberies, jailbreaks, and a whole other rebuild. I'm rebuilding Yuma and we break out of Yuma. It's a whole other moment. I think it's going to be something really culturally significant. It's going to be dope. The Notorious Nine, baby!
This commercial will start airing in April, but here's your first look at Gillette Fusion ProGlide Styler spot featuring Kate Upton, Hannah Simone and Genesis Rodriguez. The campaign will lead up to a live body hair styling event on April 18th. The event will be streamed online and will feature Kate, Hannah and Genesis fielding questions and chiming in on their male body hair styling preferences. Fans can send in questions via Twitter (@gillette #whatwomenwant), on YouTube or Gillette's Facebook page.