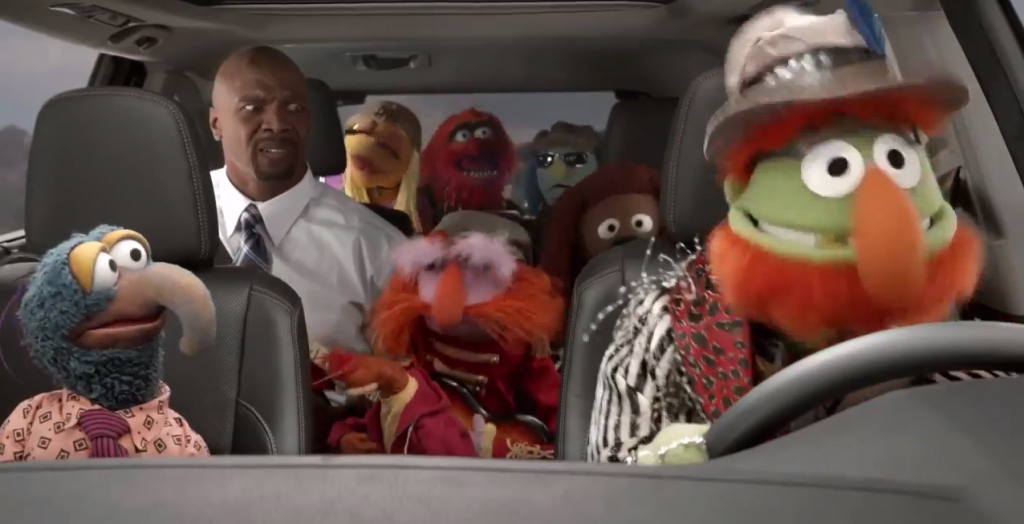 Room for a whole flock of chickens, Terry Crews, a grand piano and the Muppets, but no room for boring. Sing along and see the all-new Toyota Highlander in the roomiest Big Game Ad of all time!
In 1957, when Toyota first came to America, Elvis was king of rock n' roll, big cars with tailfins were "in" and postage stamps were just 3 cents. After a poor start with a car called the "Toyopet," Toyota came back strong in 1965 with the popular 90-horsepower Corona sedan.
Then there was the Corolla, Camry, Toyota trucks, the Lexus luxury brand, Scion, and the world's first gas/electric hybrid Prius…a car we built for the 21st century. Along the way, we've learned a lot and enjoyed the support of American consumers who have embraced the quality, dependability and reliability of our vehicles.
Today, Toyota is one of the top-selling brands in America and we are committed to continuous improvement in everything we do, along with breakthrough products for the future. We're proud to share some highlights of our 50 years of progress and history here.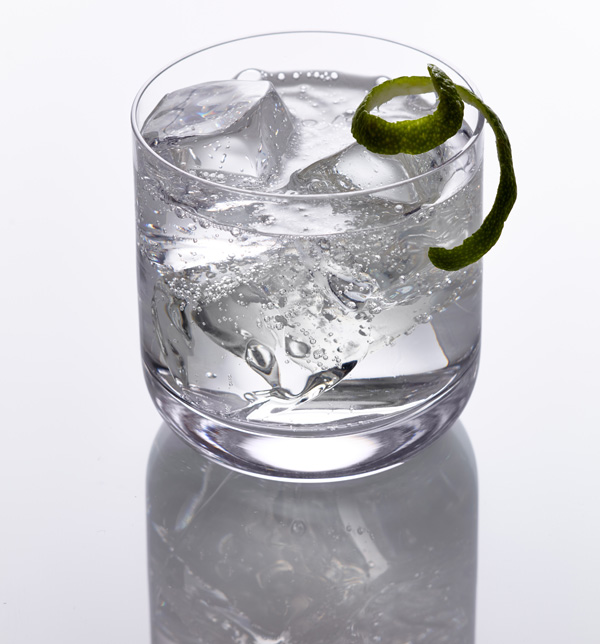 Mojitos, daiquiris and piña coladas are about to be overtaken as there's a 'New Captain' taking over beaches and cocktails everywhere! Inspired by the real-life adventures and exploits of one of history's most renowned privateers, CAPTAIN MORGAN® White Rum, the newest addition to the rum brand's portfolio, will take cues from its namesake with a nationwide release this month.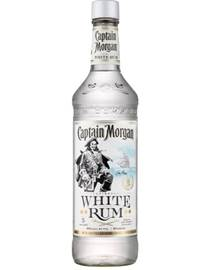 Inspired by the pristine waters of the Caribbean, CAPTAIN MORGAN® White Rum is five times distilled to ensure delicious taste, clean, slightly sweet and creamy with hints of lush fruit and green apple. It's remarkably crisp, carries a smooth finish and is great for adult fans to enjoy responsibly year round.
"Captain Henry Morgan was a world-renowned privateer who paved the way for countless adventurers," said Tom Herbst, Vice President of Marketing, Rums for Diageo North America. "It's with that same spirit that we developed CAPTAIN MORGAN® White Rum, the first-ever white rum from a brand that people know and love. It's a superior, quality rum that possesses a much smoother taste, and we aim to stake our claim in this category in an explosive way."
The launch of CAPTAIN MORGAN® White Rum will be supported through a robust marketing mix, including television, print and online advertising as well as public relations, strong digital extensions and point of sale materials.
Set to renowned recording artist and songwriter M.I.A.'s  Double Bubble Trouble, the brand's television creative features typical rum cocktails "exploding" as CAPTAIN MORGAN® White Rum takes over. In addition, the first supporting print ad, which features American model Chrissy Teigen, will appear in Sports Illustrated's 50th Anniversary Swimsuit Edition slated to hit U.S. shelves in February.
CAPTAIN MORGAN® White Rum also brought a splash of the Caribbean to the Big Apple as football fans, notable celebrities and athletes were among the first to enjoy signature cocktails with the new rum during celebrations leading up to last Sunday's big game.
At 80 proof (40% ABV), CAPTAIN MORGAN® White Rum will be available nationally beginning in early February for a suggested retail price of $15.99 for a 750mL bottle. The new offering is best enjoyed on the rocks, paired with cola or lemon-lime soda, or as the key ingredient in a number of Caribbean-inspired cocktail recipes.
The Captain Morgan Rum Co. reminds adults to stake their claim and raise a glass to sailing uncharted waters – always in moderation!
WHITE & COLA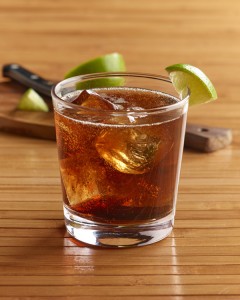 1.5 oz. CAPTAIN MORGAN WHITE® RUM
5 oz. cola
Instructions: Fill a rocks glass with ice. Pour in the CAPTAIN MORGAN WHITE® RUM. Top with the cola.  Garnish with a lime wedge.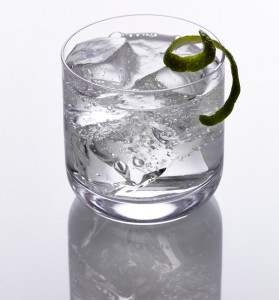 WHITE & LEMON-LIME SODA
1.5 oz. CAPTAIN MORGAN WHITE® RUM
5 oz. lemon-lime soda
Instructions: Fill a rocks glass with ice. Pour in the CAPTAIN MORGAN WHITE® RUM. Top with the lemon lime soda. Garnish with a lime wedge.
WHITE MADRAS
1.5 oz. CAPTAIN MORGAN WHITE® RUM
2 oz. cranberry juice
2 oz. orange juice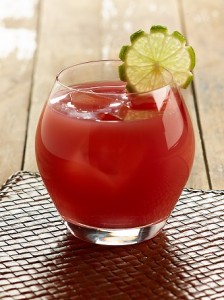 Instructions: In a shaker half filled with ice, add CAPTAIN MORGAN WHITE® RUM, cranberry juice, and orange juice. Shake well and strain into highball glass filled with ice. Garnish with lime.
WHITE MOJITO
1.5 oz. CAPTAIN MORGAN WHITE® RUM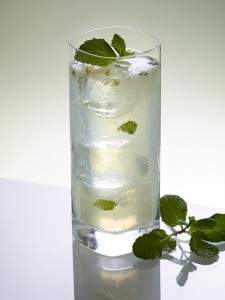 0.5 oz. fresh lime juice
0.5 oz. simple syrup
Fresh mint, muddled
Fresh limes, cut into small pieces
1 oz. club soda
1 mint sprig
Instructions: Put all ingredients except club soda and mint sprig into a mixing glass. Add ice and shake vigorously. Add club soda, shake once, and pour into a highball glass. Garnish with a mint sprig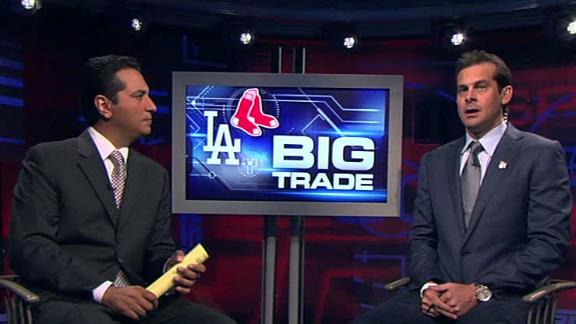 In February we celebrate Heart Awareness month. One of those weeks in that month we recognize and raise awareness for the disease known as Congenital Heart Defect (CHD). I didn't know too much about the disease until my friend told me his daughter had CHD. Now I am trying to help by spreading information about it to others.
To help with that cause I had the great fortune to speak with former Major League Baseball player, Aaron Boone about CHD. He found out back in his college days that he had a heart defect. Even with that news he didn't let that didn't slow him down. He made it all the way to the big leagues and is in inspiration to those with CHD.
You might recognize him because he appears regularly on ESPN's "Baseball Tonight", which is celebrating its 25th season. You can also see Aaron as the color commentator of baseball games on ESPN as well as his "SportsCenter" coverage.
Art Eddy: Before we get into baseball and fatherhood I want to talk about CHD Awareness Week. You knew that you had CHD back in college, but you had to have heart surgery in 2009. When you heard the news that you needed an operation what was racing through your mind at that moment?
Aaron Boone: I knew that that day was out there someday. When they tell you that the time has come it hits you pretty hard. The reality of something major that you got to tackle and take on. It happened right in Spring Training when I was getting ready for the season so I didn't expect it.
It definitely is a wakeup call. At the same time I was very eager to get it done. I had different injuries throughout my career obviously not related to the heart. I knew that this was a big one. I had a ton of confidence in my doctor, my surgeons, and all the people up in Stamford that did my procedure. I was very much at peace going in knowing I was in good hands and ultimately God's hands.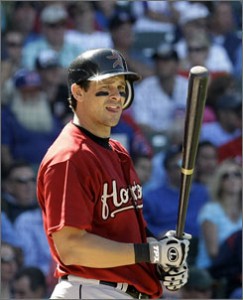 AE: After the surgery you came back to play in the league. You played a bit for the Astros. How good did it feel to be back in the game you love?
AB: Certainly heading in I was at peace if this was the end of my career I was going to be fine with that. That being said once I knew that I had the surgery and that things went well and the rehab process was going well they green lighted me to try and get back.
It was very gratifying. To see your body go through open heart surgery and all of that it entails. To see the weight loss. To really see your body return over a few months period and working hard at the gym to get back and play in the month of September was great. It was my going out party if you will. It was my only year in Houston, but I ended up playing with a lot of people that I am still close with that were so supportive.
It is times like that where you really appreciate friendships and people that are trying to enable you, help you, and support you in realizing your dream in getting back. The fact that I was able to do that was a little bit of closure for me in my career.
AE: What do you think people should know about CHD?
AB: With medicine and technology now, like many diseases in our society you can find out what is going on with your body at early stages of things. It can really help you fulfill your life and get the most out of your life just from early detection.
The fact that I knew about my situation starting in college and I knew about it for 20 years. I did my due diligence of getting my checkups. So doctors were on top of the growth of my heart for when I actually needed to have the surgeries. Maybe 20 to 40 years before that they wouldn't be able to detect and it would have turned into a heart attack or a stroke. All the advancements and the great technology you can really prevent catastrophic situations by being aware, by getting checked out, by monitoring not only what is going on with your heart, but with your body.
AE: You played for a handful of teams in your career. How was the transition for you when you would start up with another team?
AB: It was a fun part of the game. For me I played my whole minor league career and then my first six, seven years in the big leagues with Cincinnati. When I started bouncing around to different teams I was already a veteran player so I knew a lot of people. I had a lot of relationships throughout the game.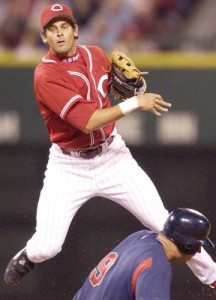 Anytime you would go to another team there was typically several guys that you were familiar with or had friendships with. For me it was always a new challenge, a new chapter of building something with a new team. It was something that I enjoyed to get the opportunity to get to play with several teams at the end of my career.
AE: What is your favorite memory from your playing days? Please don't say the home run against the Boston Red Sox in 2003. I am a Sox fan and that still hurts. (Both laugh)
AB: Well it was pretty good, but you know 1999 we won 96 games with the Reds. We were a nice mix of young and up and coming players, me, Sean Casey, Pokey Reese, and Mike Cameron early on in our careers with veteran players. There was Barry Larkin, Pete Harnisch, and Greg Vaughan. It was such a really good blend of veteran players, younger players, and it all kind of came together. There were so many special moments that came together that year. Looking back my best year was playing in 1999 with the Reds.
AE: When I watch you on TV I love to hear the passion you have for the game. You do a great job of breaking the game down for the audience. How much fun do you have at ESPN being an analyst?
AB: Well thank you for that. It has been such an awesome way to really be continuing my career. Not being able to play at the highest of levels your body tells you that it is time for that. This is a way to stay involved like you said in a game that I love. It is a sport that I have a lot of passion for. It is a sport where I have a lot of ideas.
The fact that I get to go out there and have a platform to try and bring the game to the viewer from a player's perspective is what I take a lot of pride in. I enjoy trying to convey the sport that I love in hopefully a simple manner.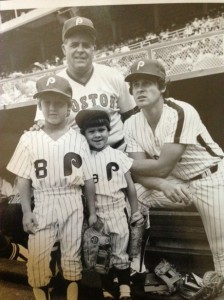 AE: You come from a long line of baseball players. Your grandfather played. Your dad and brother played. First off I think that is amazing for a family to have that type of baseball heritage. What advice did you get from your family as you entered the big leagues?
AB: My dad played for 19 years in the Major Leagues. He had such a tremendous work ethic that I think hopefully a little bit of that rubbed off on me. He always told me all the time, no matter what I did, do it because you love it and do it to the best of your ability. I always thought that if I could take those two thoughts in whatever path I choose in what I do each and every day that you are going to get a lot out of it. You are probably going to get the most out of your ability.
I always tried to have that simple perspective in even the most trying of times. When you are scuffling at your job or it is not going as smooth as you want, I always tried to get back to that foundation.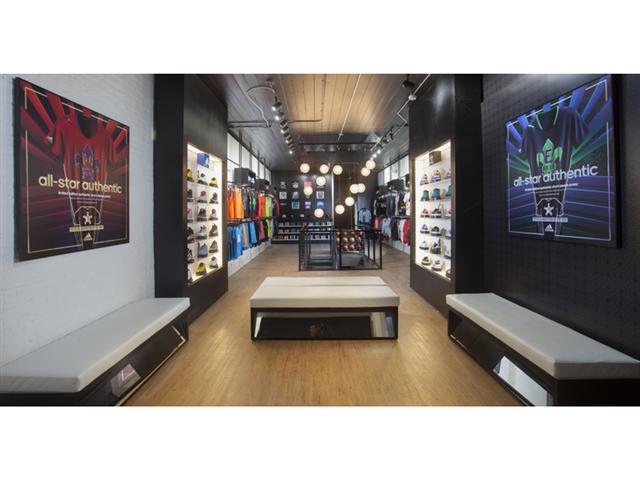 adidas, the official on-court apparel provider for the National Basketball Association (NBA), today announces the launch of adidas in the Quarter, an exclusive retail store and experience for fans to celebrate NBA All-Star in New Orleans.
Featuring the full assortment of official adidas NBA All-Star merchandise, the 2,400-square-foot adidas in the Quarter store will offer jerseys, men's and women's tee shirts, jackets, headwear and other apparel and accessory offerings. It will also offer exclusive, limited edition footwear from adidas Originals and adidas Basketball. The store opens today and will remain open to fans through Feb. 23 with extended hours during NBA All-Star weekend.
Beginning Thursday, Feb. 13, the destination in the historic French Quarter will give fans a once-in-a-lifetime opportunity to meet adidas athletes and entertainers through a multitude of events, product launches, concerts, in-store appearances and more. The line-up includes NBA legends Kareem Abdul-Jabbar and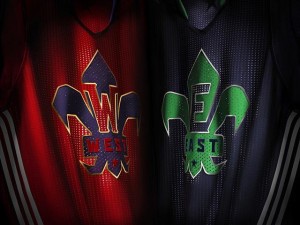 Dikembe Mutombo, NBA All-Stars Dwight Howard, Damian Lillard, John Wall, and Joakim Noah, as well as Harrison Barnes, Steven Adams, Tim Hardaway Jr. and hip-hop artist 2 Chainz.
adidas in the Quarter is located at 321 Chartres St., New Orleans, La., 70130.
Fans across the globe can follow the events online and participate in exclusive opportunities through Twitter, Facebook and Instagram with #adidasintheQuarter, or text "adidas" to 43902 to subscribe to notifications.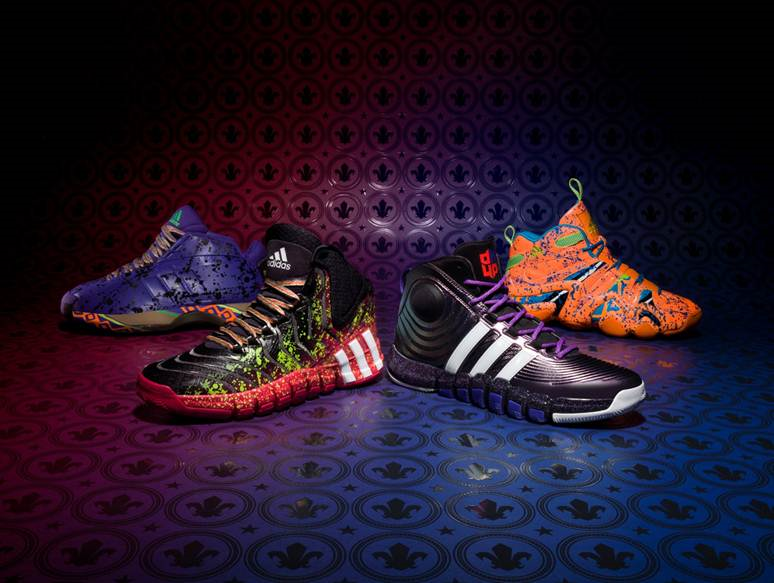 Dwight Howard, John Wall, Damian Lillard and others will debut special NBA All-Star versions of the Howard 4, Crazy 8, Crazy 1 and the all-new Crazyquick 2 at the 63rd NBA All-Star Game in New Orleans. Inspired by New Orleans' rich culture and the atmosphere of NBA All-Star weekend, the footwear collection features bright Mardi Gras colors and exciting prints which will be rolled out Feb. 14 and 15.
The Crazy 8
The classic model, originally launched in 1997, features an aggressive design that follows the form and function of the foot. The NBA All-Star Crazy 8 will be worn by players during the Rookie game and NBA All-Star Saturday Night contests. Bright orange and blue colors and splatter paint print are inspired by The Crazy 8 ($110) will be available Feb. 14 at Foot Locker, Eastbay, Finish Line, Champs, Shoe Palace, DTLR, and adidas.com.
The Crazy 1
The classic model, originally launched in 2000 features a curved, aerodynamic upper inspired by luxury automobiles. The NBA All-Star Crazy 1 will be worn by players during the Rookie game and NBA All-Star Saturday Night contests. Double foam collar provides added ankle support while the torsion system improves stability and traction. Bright orange and blue colors and splatter paint print are inspired by the architectural and art of New Orleans and celebratory spirit of Mardi Gras and NBA All-Star weekend. The Crazy 1 ($125) will be available Feb. 14 at Foot Locker, Eastbay, Finish Line, Champs, Shoe Palace, DTLR and adidas.com.
DWIGHT HOWARD 4
The NBA All-Star version of the Howard 4 features a metallic "Blast Purple" colorway for one of the most elite centers in the league. A unique take on the traditional purple of Mardi Gras, the metallic "Blast Purple" stands out on the court and gives the superstar center a unique look for the big stage of the NBA All-Star Game. The SPRINTWEB and TECHFIT upper provides lightweight support and lockdown with maximum breathability. Crazyquick technology elements include an articulated forefoot with two-way flex zones for increased traction and court feel. The Howard 4 ($125) will be available Feb. 15 at Eastbay, Finish Line, and adidas.com.
CRAZYQUICK 2
The NBA All-Star version of the all-new Crazyquick 2 features a "Vivid Berry" and black upper with "Solar Slime" splatter paint print that pays homage to the celebratory spirit of Mardi Gras and NBA All-Star weekend. The NBA All-Star Crazyquick 2 will be worn on-court by Damian Lillard of the Portland Trail Blazers (West) and John Wall of the Washington Wizards (East).
QUICKWEB upper provides increased flexibility and superior fit in the all-new style. Signature Crazyquick outsole technology is once again featured in the Crazyquick 2 for increased traction and court feel. The Crazyquick 2 ($125) will be available in limited quantities at NBA All-Star Jam Session in New Orleans on Feb. 13.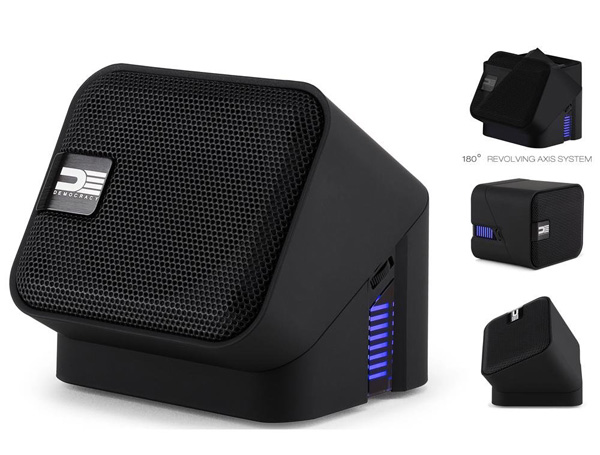 It seems that there are many wireless Bluetooth speakers out there. Some are way too expensive and some don't even pull enough power for one room. Recently I was able to check out the Democracy. Starting with the Bluetooth technology that allows you to have seamless streaming on select iPhone, iPad, Smartphone, Tablet, MacBook, laptop or any other Bluetooth-enabled device.
Set up was a snap and the Democracy speaker was ready to go. You can move the speaker in any direction by using its revolving axis system. This feature allows for optimum music enjoyment. The Democracy's exclusive three-position axis system intelligently enables an ergonomic solution to enhance the music experience just by a single twist of the wrist. It is like the Rubik's cube of speakers.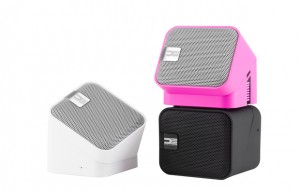 You can also use the Democracy to take conference calls anywhere in the office, car, at home, alone or with a group. There is an integrated sharp, powerful, built-in microphone. I was very pleased with the mic when I was using Skype.
You also get 8 hours of music play with its built-in battery time to eliminate the need to carry bulky power supplies while looking for outlets to plug in. The rechargeable battery is efficient and frees your speaker of wires for maximum versatility whether indoor or outdoor. When you do recharge the battery there is a smart LED power indicator. When the LED is in full color, or be notified with a dull color when recharging is suggested.
Even if you wanted to pair up a source that is not Bluetooth ready, no problem. You can use the built-in 3.5 mm audio cable. The cleverly imperceptible audio cable will always allow you to use an audio device without Bluetooth capability.
I was a big fan of the Democracy wireless Bluetooth portable speaker. If you are looking for a speaker that has great sound and a small price tag then check out the Democracy. For more information check out their website!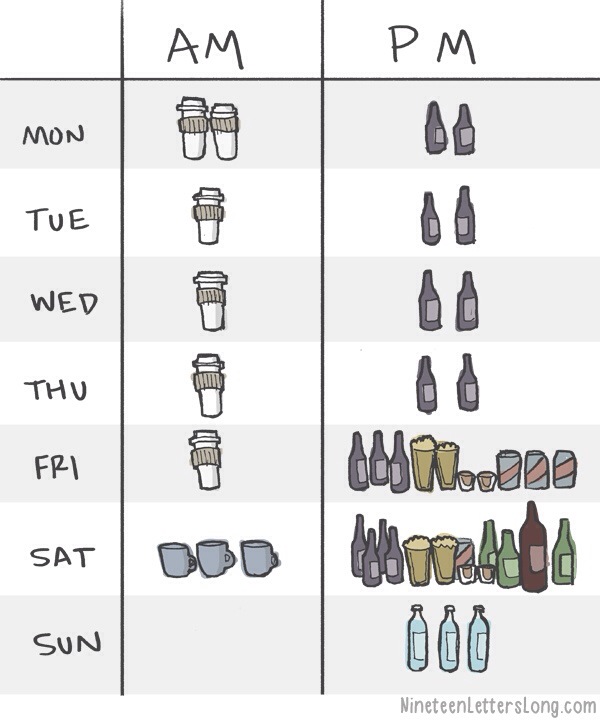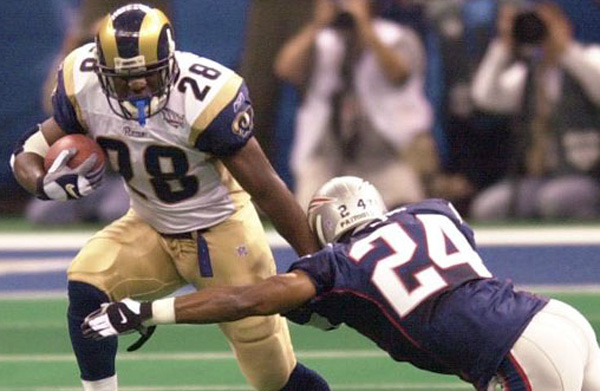 Even before Marshall Faulk played in the NFL many knew that he was going to be a superstar in the league. In college at San Diego State University Marshall was a three-time All-American. The Indianapolis Colts drafted him as the second overall pick in the 1994 NFL Draft. After his time with the Colts, he played for the St. Louis Rams.
Faulk is one of only three NFL players with at least 10,000 rushing yards and 5,000 receiving yards. Marshall has been named the league MVP, helped the Rams win Super Bowl XXXIV, and was selected seven times for the Pro Bowl. He was elected to the Pro Football Hall of Fame in 2011.
Faulk can be seen on TV shows such as "NFL Total Access," "Thursday Night Football," and "NFL GameDay Morning" on the NFL Network.
Before Super Bowl weekend I caught up with Marshall. He was working with Verizon to promote the "Who's Gonna Win?" campaign in connection with the Empire State Building. Besides talking about that promotion we did chat about this year's match up between the Seahawks and Broncos, his time in the NFL, and his induction into the Hall of Fame.
Art Eddy: You are part of Verizon's "Who's Gonna Win?" program, the first-ever social media-driven light show on the world's most iconic building, the Empire State Building. Tell me a little about that promotion?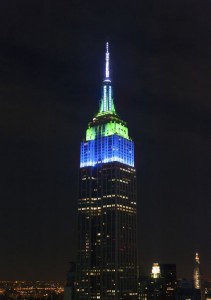 Marshall Faulk: This whole "Who's Gonna Win?" campaign is an initiative by Verizon. They are powering up the Empire State Building. Fans can help decide if their team's colors will go up on the Empire State Building. It is a pretty cool program. Each day is going to be a different program leading up to Saturday.
Obviously everyone wants to know who is going to win. That is the interesting thing to see. Which team's fans will get more involved and how many hashtags will be for Seattle or Denver is going to come into play. We will find out when the Empire State Building will be lit up.
AE: It sounds like a very cool program. Who do you think will win the Super Bowl? Broncos or Seahawks?
MF: I think it can go either way. I don't have a favorite. Usually you can look at the numbers or watch how they play common opponents. It is so tough to tell. I keep telling people that only because Peyton (Manning) is a friend of mine that I just want to see him win another Super Bowl. Outside of that I really don't know. I am not going to lie.
AE: Speaking of the Super Bowl you had the great fortune of playing in two of them. What was the week leading up to the game like?
MF: You want to say that it is all business. You are trying to have a normal week. Last night I saw that a bunch of players from the Seahawks have a team event. They showed some support for the (Brooklyn) Nets by going to the game. Those are the kind of things you want to do. Dinners, going to a basketball game, just things like that with your teammates.
Keep it in a team atmosphere. If you have family here, have dinner with your family. You don't want to be that guy who is drawing negative attention to your team. That is what we are waiting for. We are in the media. We are trying to see who is going to be the idiot to try and do something stupid.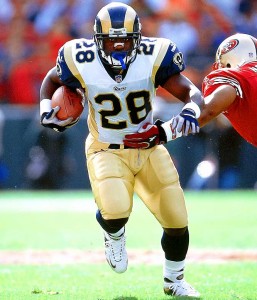 AE: When did the nerves go away when you played in your first Super Bowl?
MF: Let's see here. First you come out of the tunnel. You are excited about the game. You realize the magnitude of the game. You look around and see all the press. You look at the field and say 'God this looks small.'
You hyperventilate. You catch your breath. Probably the second series after you get a hit a couple times and had a few times touching the ball.
AE: With everything that you have accomplished in your phenomenal career from MVP awards to a Super Bowl win what is the number one thing you take away from your time in the league?
MF: Winning the Super Bowl. I am telling you that it is the hardest championship to win. It requires all hands on deck. When you are on the field 11 guys must be pulling towards the same goal. It is the greatest team sport ever. It is the greatest sport ever. I just love how fun it is to win a championship.
The one thing that you know about our game and I love this as well, the best team doesn't always win. It is the best team on that day. In other sports you get seven games to get it right. In our game you get one game to get it right.
AE: Can you imagine playing the best of seven for a Super Bowl? It would be crazy right?
MF: Exactly.
AE: After your time in the NFL you got the call that you would be inducted into the Pro Football Hall of Fame. What was the first thing that entered your mind when you got the news?
MF: I will take you through the whole process. When you first hear that you are on the ballot you are kind of nonchalant about it. It gets down to 35 and you are like alright. When it gets down to 15 you are pretty good. The week of the Super Bowl and pretty much that Saturday was when I started having the pregame jitters feeling.
They are calling names. I am standing up there. My hands are sweaty. My heart is beating. I am saying to myself you can't go in the game. You are not playing, but that natural feeling of anticipation or excitement that you have when things are out of your control when you can't do anything about it. That was what it was. I was quite relieved that my last name ends in F and it was called early out on the list. It was a good day to hear my name called. I will say that.
AE: You and your teammates on the St. Louis Rams had a sick nickname, "The Greatest Show on Turf." What was it like to play with guys like Kurt Warner, Isaac Bruce, Torry Holt, and the rest of that high powered offense?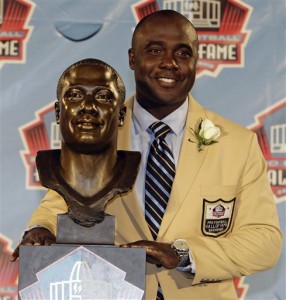 MF: It was fun. I enjoyed playing with those guys. As much fun as it was the one thing that we talk about when we see each other like we did at the Pro Bowl recently. Ricky Proehl, who is now the Carolina Panthers receivers coach, was at the Pro Bowl because the Panthers coaching staff was there for the Pro Bowl.
We just started talking once again. Ernie Conwell, he works for the NFLPA. Me, him, and Ricky were having the same conversation. We always talk about it. The one thing that continues to come up about it is how unselfish we were. When I look at the Denver Broncos that is what you get from them. They really don't care who is catching the touchdowns, who is catching the passes, who is getting the yards, or who is getting the accolades. It is all about a team goal.
It is hard to get that especially from receivers. We had it. It was special. I definitely enjoyed playing with those guys. We talk about it. I always point to Ricky Proehl. The year before Ricky led the team in receptions, receiving yards, and receiving touchdowns. The year we won the Super Bowl he catches one touchdown. It was touchdown that sent us to the Super Bowl against Tampa in the NFC Championship. He doesn't say a word about it the whole season. That is the unselfishness you need in order to win games like that.
Here's an early look at the new Diet Mountain Dew ad spot set to premiere during Super Bowl XLVIII, featuring race car driver Dale Earnhardt Jr. It features the NASCAR star taking it up a notch after hearing his signature "Dale Call".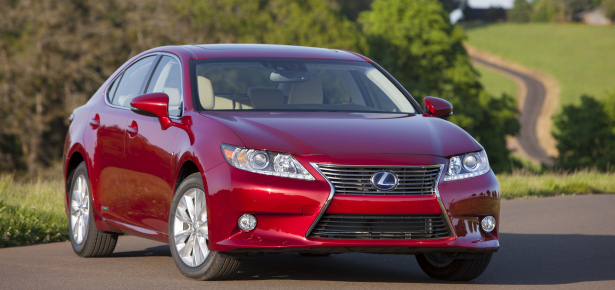 LOS ANGELES- The first time my fiancé and I drove to San Francisco from Los Angeles was in her 1995 Toyota Corolla.  My lush by comparison 1997 Saturn SL2 had, um, "insurance issues" and sat unused on the streets of Venice while we rattled our way through the San Bernardino mountains and farmlands of the central valley. It was 2003, we had recently met, and the purpose of our trip was to show off this amazing girl to some old friends. We listened to music on the tinny speakers of my iBook and shouted over the wind from our open windows. Love was in the air. Luxury was decidedly not.
This year we made the trip in a fully equipped 2013 Lexus ES 300h. We packed my future mother in law in the full size trunk and our luggage in the spacious back seat… err… and began our 394 mile drive with a question I would hear and think countless times over our 5 day trip, Is the car on?
It was, of course, though you wouldn't always know it. The silent electric idle made for some bumbling moments in the drivers seat. We may or may not have eaten a delicious lunch with the car left running outside of M.H. Bread & Butter. Yea, we probably did. I double checked from then on.
Fuel Economy
EPA rating is 40 city, 39 highway. We averaged about 34 mpg in mostly highway driving. One tank of gas got us from Los Angeles to north of San Francisco with over a hundred miles worth of fuel to spare. Not too shabby for a car that weighs over 3,600 pounds. A revelation really, to not have to stop in dreaded Coalinga to fuel up for the home stretch. Be careful with the in dash screen or you'll end up rear ending someone trying to gauge your mpg's. After some truly distracted driving, I used the assistive touch mouse to set the 8" screen to a more pedestrian map / music split.
Comfort

Top class. Our fully equipped ES contained the "Ultra Luxury Package"  which features heated and cooled leather seats, leather trim, power sunshades, front seat position memory and a power tilt and telescopic steering wheel. The dual climate zone control wrapped us in it's warm (or cool) embrace as we flew over the countryside. Easy bluetooth connectivity and USB inputs round out the experience.
Performance
Though the ES performed admirably on the open road it's still pretty far from a sports car. The Continuous Variable Transmission may be the answer when it comes to fuel economy but even changing Drive Mode Select to "Sport" couldn't force the car to be something it isn't. With a CVT the gears shift through an infinite amount of combinations so that you are always using the perfect amount of RPM's for maximum efficiency. It makes for a ride lacking in driver feedback and raw experience. My half hearted attempt to carve some roads in the redwoods of Marin County ended abruptly as the engine revved late and understeer pulled me a little too close to the edge. I went back to monitoring my miles per gallon soon after that.
Safety
Loaded. 8 airbags, crumple zones, stability control, anti-lock brakes and smart stop technology top the list but some of the more subtle features really impacted the drive. Blind spot monitoring is a comforting presence in the side views and I love the auto dimming rear view mirrors. I even got to use the Rear Cross Traffic Alert backing out of our Air BnB home's driveway. (Beep Beep Beep!) Parking assist and the rear view camera made parallel parking a simple exercise, no small feat in a car 16 feet long.
Summary
The redesigned 2013 ES is a satisfying and pleasant car to drive. You and 3 adult sized passengers will easily ride to your destination in comfort and style. The luxury marketplace lacks competition in the hybrid sedan segment and Lexus is poised to capitalize with this strong offering. The tradeoffs in performance and driver experience are compensated more than adequately by comfort and luxury. All in all this years incarnation of the ES is a true joy to drive.
$38,850 – $47,944
0-60 mph 6.8 seconds
2.5L Dual Cam 4 Cylinder Engine with Electric Drive Motor for 200hp combined
40 / 39 EPA MPG