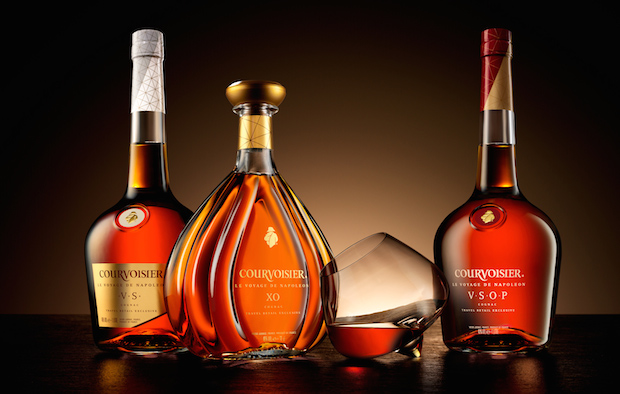 Halloween is this Friday. There are so many things to worry about as we near one of the best party days of the year. What costume should I wear? Where am I going to celebrate? Should I join in that group costume idea with my friends? Store bought costume or homemade?
With those questions and more at least there is one thing you don't need to worry about this Halloween. It is what you are going to drink. Here at MANjr we are hooking you up with some tasty cocktail recipes courtesy of Courvoisier.
THE APRICOT HAUNT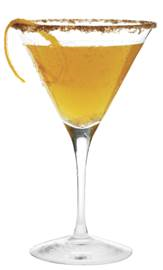 Ingredients:
1 part Courvoisier VS
1 part Fresh Lemon Sour
.5 part DeKuyper® Apricot Brandy
4 parts Apple Cider
Directions:
Shake all ingredients with ice and strain into a cocktail glass. Garnish with a lemon spiral twist and a dash of fresh ground cinnamon.
WITCHES BREW
Ingredients:
1.25 parts Courvoisier VSOP
.75 parts DeKuper Sour Apple Pucker
Splash of orange juice
Splash of grenadine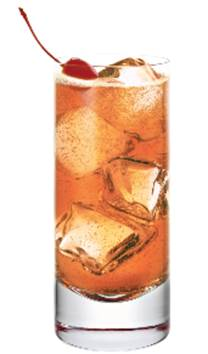 Directions:
Build cocktail in order in an ice filled highball glass. Garnish with a cherry.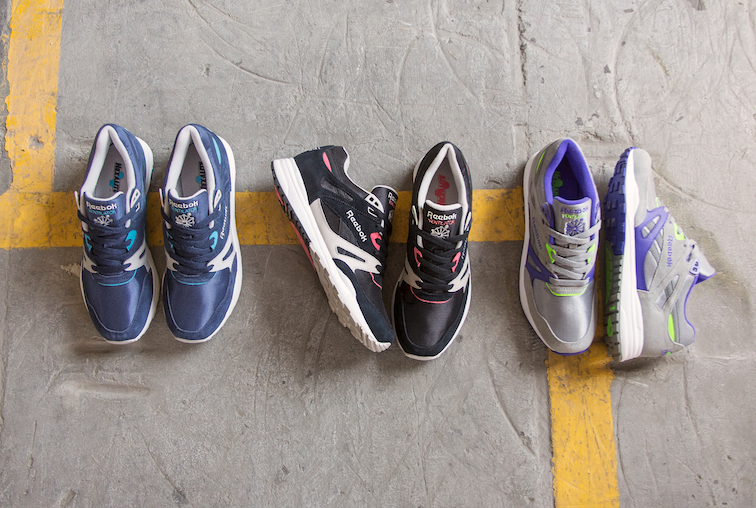 Born during the golden era of Reebok design and technology innovation, the Ventilator was a game-changing runner when it was first introduced in 1990.  The first Reebok lightweight runner with a focus on breathability, the Ventilator was a bold, expressive silhouette that was years ahead of its time.  Today the Reebok Ventilator remains an extremely versatile, one-of-a-kind lifestyle sneaker, with the chameleon-like ability to take both clean and bold executions.
The Ventilators are currently on sale now for $90 at Reebok and additional retailers.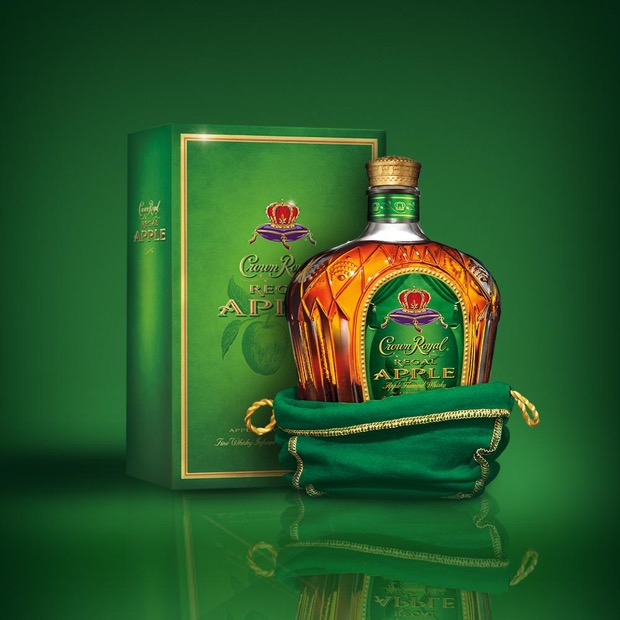 Crown Royal is launching a new offering to the brand's portfolio called Crown Royal Regal Apple. The second flavored variant to be released, Crown Royal Regal Apple is a combination of the renowned taste of Crown Royal whisky infused with natural apple flavors. The unique blend of hand-selected Crown Royal whiskies and natural apple flavors is the perfect balance of robust whiskey notes and crisp apple flavor.
Perfect for toasting occasions and best served as a chilled shot, Crown Royal Regal Apple is a great way to celebrate an occasion. One reason to celebrate is that we are now into a new NBA season. What team will you toast to? Will it be the "reigning" champion Spurs or the LeBron's Cavs? No matter what team you will be rooting for make sure you enjoy Crown Royal responsibly.
Here are some tasty drink recipes that are perfect to try out Crown Royal's new whisky, the Regal Apple.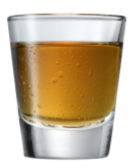 Candy Apple
1oz Crown Royal Regal Apple
0.5oz Crown Royal Maple Finished
Shake over ice and serve as a shot
Crownberry Apple
1.5oz Crown Royal Regal Apple
4oz Cranberry Juice
Serve in a rocks glass over ice and garnish with apple wedge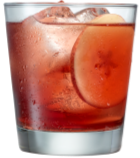 Big Apple
1.5oz Crown Royal Regal Apple
1oz sweet Vermouth

1 dash angostura bitters
Shake over ice and serve straight up with cherry garnish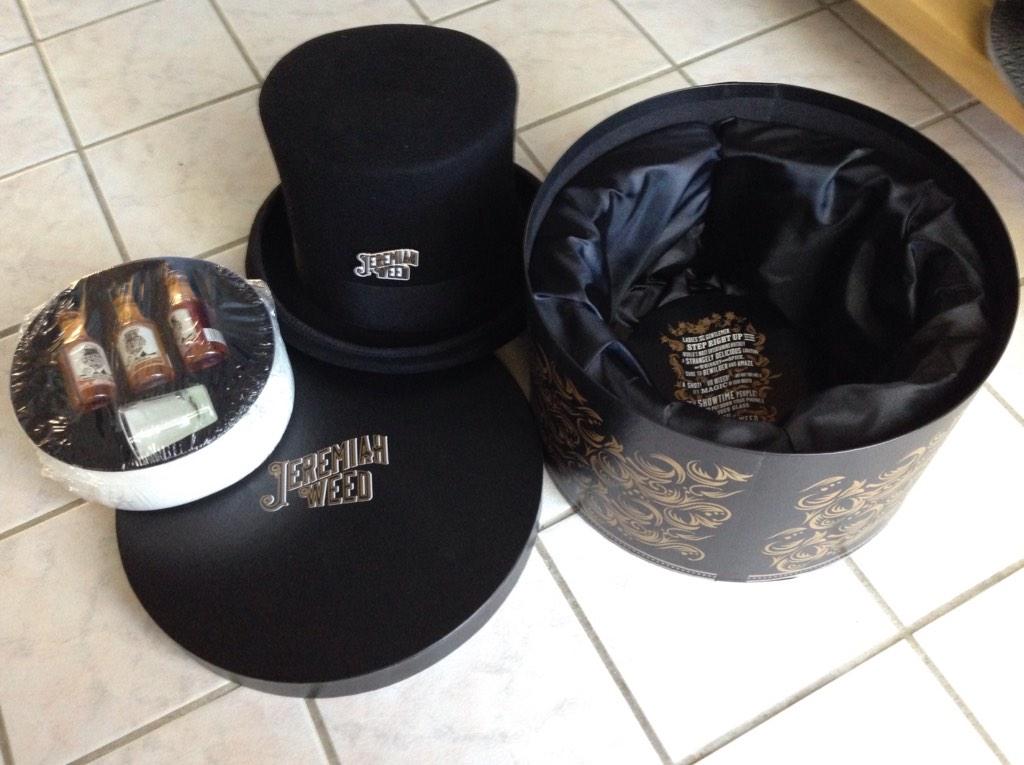 Recently the kind folks at Jeremiah Weed sent me a care package with their new flavored whiskies along with a sweet hat. I was getting a little nervous that I didn't have a Halloween costume yet. Now since I got the hat it has inspired me for a very cool costume. Thanks Jeremiah Weed for the assist! The whiskies that they sent me are very tasty as well. Each new variant is unique. These three new flavors can be enjoyed straight or mixed to create a very flavorsome cocktail.
Plus Jeremiah Weed unveils a new line of flavored whiskies blended with hand-selected secret spices.  Each variant is sure to bewilder and amaze as they take the stage as either a shot or mixed with cola.  With these releases, consumers craving more curiosity and excitement from their whiskey will be provided an additional line of flavored whiskies to be enjoyed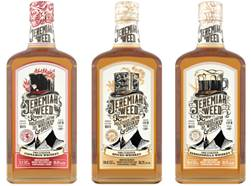 responsibly.
Jeremiah Weed Spiced Whiskey is a smooth aged whiskey with added spices to showcase the rich vanilla bean and toasted oak barrel sweetness. At 70.6 proof (35.3% ABV), Jeremiah Weed Spiced Whiskey is best consumed mixed with cola.
Jeremiah Weed Cinnamon Whiskey has a distinctive punch of spicy ground cinnamon that dials up the warm, woody whiskey character. At 71.2 proof (35.6% ABV), Jeremiah Weed Cinnamon Whiskey is best consumed as a shot.
Jeremiah Weed Sarsaparilla Whiskey features old-fashioned sarsaparilla root (similar to root beer) that blends naturally with the dried fruit and oak barrel notes, resulting in a satiny smooth whiskey. At 70.4 proof (35.2% ABV), Jeremiah Weed Sarsaparilla Whiskey is best consumed as a shot.
Jeremiah Weed Flavored Whiskies have cool labels that display a faceless man with intricate designs specific to each variant spiraling from his top hat. The whiskies are a strangely delicious addition to the brand's portfolio, which includes Jeremiah Weed Southern Style Sweet Tea and Jeremiah Weed Blended Bourbon Whiskey.
Jeremiah Weed reminds you to always enjoy responsibly.  Each new offering will be sold at a suggested retail price of $18.99 for a 750 mL bottle.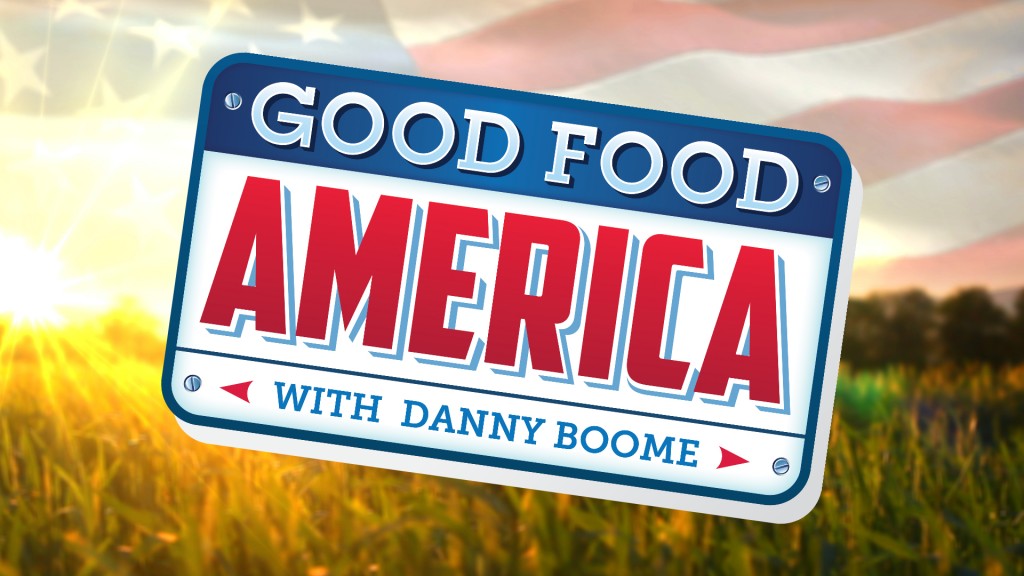 Danny Boome, internationally-acclaimed TV personality and Chef known to audiences for his culinary work and dynamic personality, is back on television with a new network and show.
Following the success of hosting two of 2013's hit shows: ABC Daytime's "Recipe Rehab" and Food Network "The Cooking Channel's Donut Showdown" – Danny has taken to the streets with Z Living as the new host of "Good Food America" Season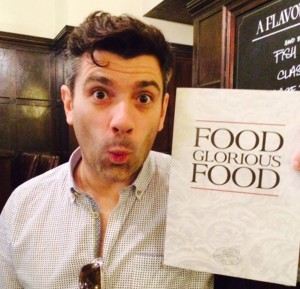 Two.
The popular series will take viewers on a culinary adventure across America in search of the nation's best organic, sustainable and healthy restaurants. Viewers will join Danny on his gastronomic journey each Sunday night as he discovers regional gems, native ingredients and the homegrown talent that keeps locals coming back for more.
Danny was kind enough to answer my questions about his new show, cooking, and more.
Art Eddy: Let's talk about your show "Good Food America." What can we expect from this season?
Danny Boome: I will take viewers on a culinary adventure across America in search of the nation's best healthy restaurants – discovering the regional gems, native ingredients and the homegrown talent that keeps locals coming back for more. This season, the series will make stops everywhere from Maine to California.
AE: This season we will see you travel to restaurants from Maine to California. Do you have a favorite city when it comes to food?
DB: I am really lucky as I have a great job, I flit around the country tasting and discovering great food and restaurants. The go to places for me are normally Chicago and New York, but this trip opened my eyes to some new cities that I think have really been overlooked! Philadelphia and Denver/Boulder should be on everyone's radar!
AE: Which other famous chef or celeb would you like to cook with or have them cook for you?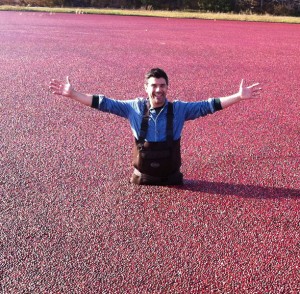 DB: Oh, that is a tough one! I think I'll go for a celeb and I'll do the cooking! As Good Food America is all about healthy, organic and sustainable food it would have to be Paul McCartney. Can you imagine the stories that guy could tell you?!
AE: Oh man. Paul McCartney would be a fantastic dinner guest. What is the process like for creating new dishes? Is there a lot of trial and error?
DB: For me it's about the produce – I see it, touch it and smell it – close my eyes and just know what to do with it.  I always cook when my heart is full and I am happy. I don't cook when I'm in a bad mood as the results are always bad! I have a knack for keeping it simple and using the basics, and knowing that I'm happy and the ingredients are right, the dish creates itself.
AE: What got you into cooking? Was there a person or an event that triggered your passion for cooking?
DB: I have to give a lot of credit to my Dad as he saw some potential in me early on, as well as my grandmothers Joan and Mena. My Dad wanted me to get into a trade for when I stopped playing hockey, and thought my passion and creative side would work well in a kitchen.
My grandmothers have taught me to make something out of nothing, especially that the recipe is just a guideline, so I should have fun with it! I honestly got into food to travel, it's a language, a passion and the best opener to any conversation I have ever had. I pursued it and used it as a vehicle, I never stop learning that way!
Check out Danny's website HERE and follow him on Twitter HERE!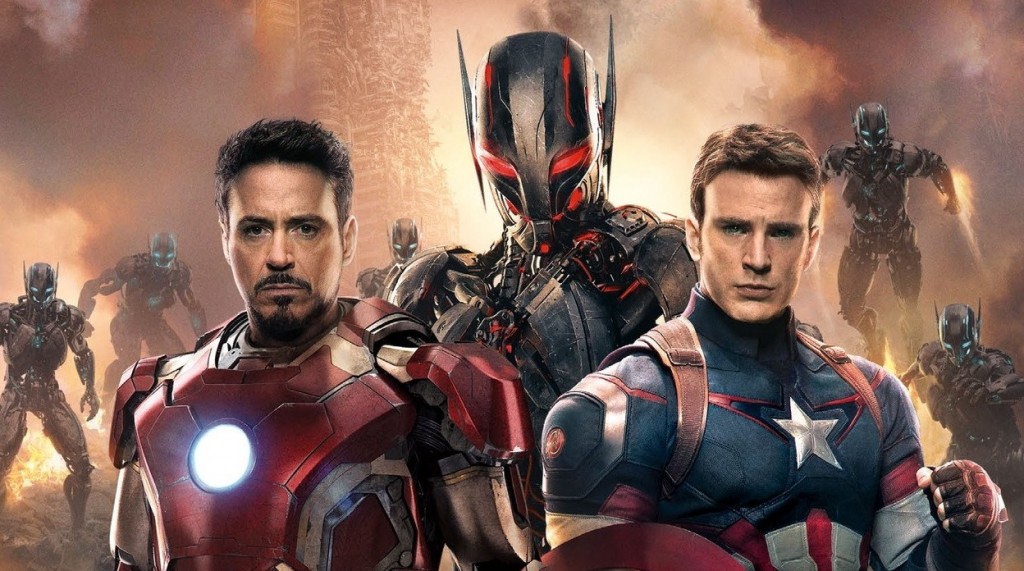 Marvel Studios presents "Avengers: Age of Ultron," the epic follow-up to the biggest Super Hero movie of all time. When Tony Stark tries to jumpstart a dormant peacekeeping program, things go awry and Earth's Mightiest Heroes, including Iron Man, Captain America, Thor, The Incredible Hulk, Black Widow and Hawkeye, are put to the ultimate test as the fate of the planet hangs in the balance. As the villainous Ultron emerges, it is up to The Avengers to stop him from enacting his terrible plans, and soon uneasy alliances and unexpected action pave the way for an epic and unique global adventure.
Marvel's "Avengers: Age of Ultron" stars Robert Downey Jr., who returns as Iron Man, along with Chris Evans as Captain America, Chris Hemsworth as Thor and Mark Ruffalo as The Hulk.  Together with Scarlett Johansson as Black Widow and Jeremy Renner as Hawkeye, and with the additional support of Samuel L. Jackson as Nick Fury and Cobie Smulders as Agent Maria Hill, the team must reassemble to defeat James Spader as Ultron, a terrifying technological villain hell-bent on human extinction. Along the way, they confront two mysterious and powerful newcomers, Wanda Maximoff, played by Elizabeth Olsen, and Pietro Maximoff, played by Aaron Taylor-Johnson, and meet an old friend in a new form when Paul Bettany becomes Vision. Written and directed by Joss Whedon and produced by Kevin Feige, Marvel's "Avengers: Age of Ultron" is based on the ever-popular Marvel comic book series "The Avengers," first published in 1963. Get set for an action-packed thrill ride when The Avengers return in Marvel's "Avengers: Age of Ultron" on May 1, 2015.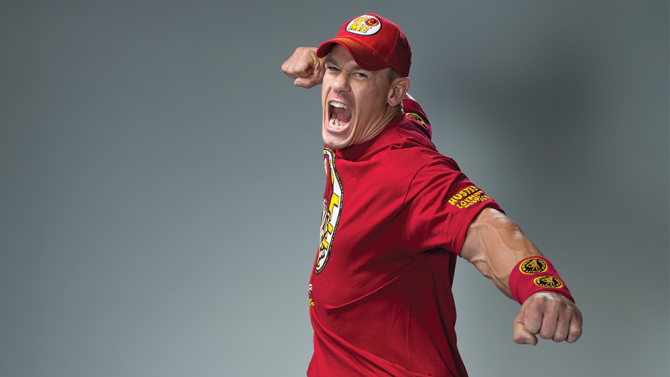 Variety Magazine spoke with WWE SuperStar John Cena recently. He spoke with the magazine about his audition with Judd Apatow and Amy Schumer. Cena is looking to move from just action movies to trying his hand in comedic films.  "These are the people who make funny," says Cena. "I was more nervous of that than anything I've ever done."
Cena sees WWE alums like Dwayne Johnson and Dave Bautista make it on the silver screen. Recent films like "Fast & Furious," "G.I. Joe" and "Guardians of the Galaxy," help Cena see the light at the end of the tunnel.
To read the entire interview Variety had with John Cena, click here.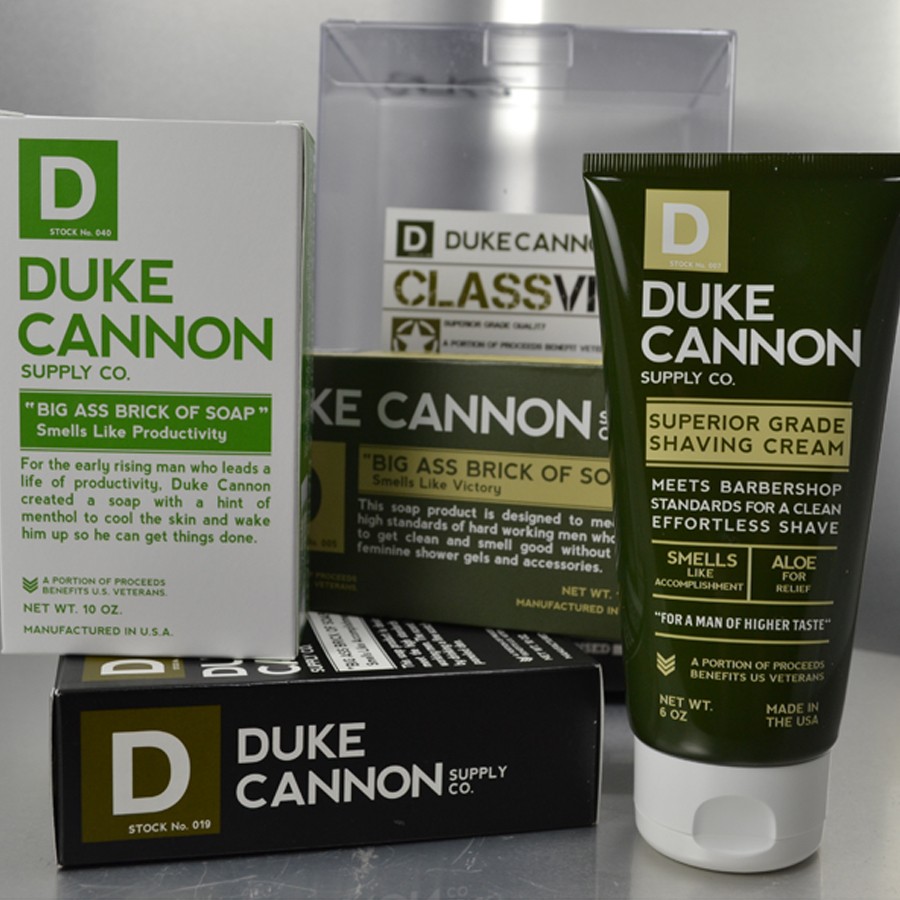 If left untouched for three days, Duke Cannon's beard would grow a beard. Therefore, he needs a shaving product that will clean him up without the burn. His barbershop formula shaving cream is engineered with only Superior Grade ingredients: Aloe Vera for relief, Shea Butter for hydration, Macadamia Nut Oil for the closest possible shave, and Calendula Extract for recovery.
Duke Cannon Superior Grade Shaving Cream is for men of higher taste, not clowns.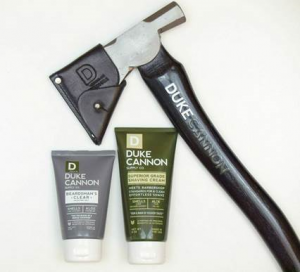 Duke Cannon Supply Co. exists to bring masculinity back to the grooming category. His prestige line of Bar Soap, Shave/Beard Products, and Hair Washes are all engineered with superior ingredients, and they smell like a man should. All products are made in the USA and support Veteran's Causes. They also make great and socially acceptable gifts for guys. Fact: No man has ever returned a Duke Cannon gift set.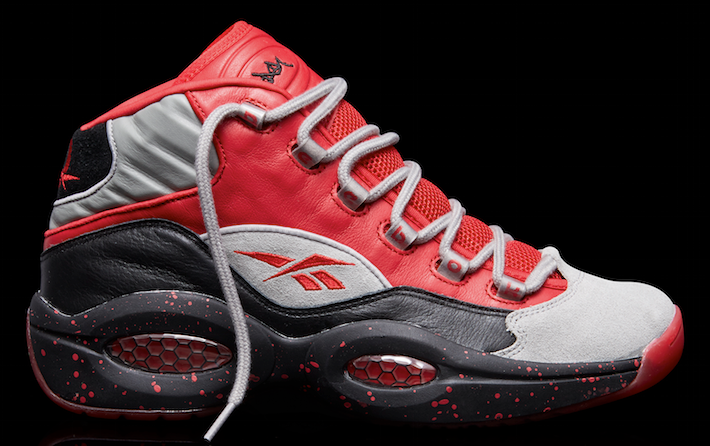 Stash delivers yet again with the highly anticipated Stash Question Mid. After becoming an instant success abroad, this limited edition colorway is making its way to the United States.
The iconic Reebok Question Mid is given a fresh update with Stash's unique art inspired look.  Extending off of the original Stash Question Mid launch in June, Stash freshens up the shoe with bold new colors and exciting details.
These are sure to fly off the shelf so be sure to stop by Finish Line, Jimmy Jazz, Villa, Shoe Palace, DTLR, and Reebok.com pick up your pair of Stash x Reebok Question Mid on Friday, 10/31 for $140.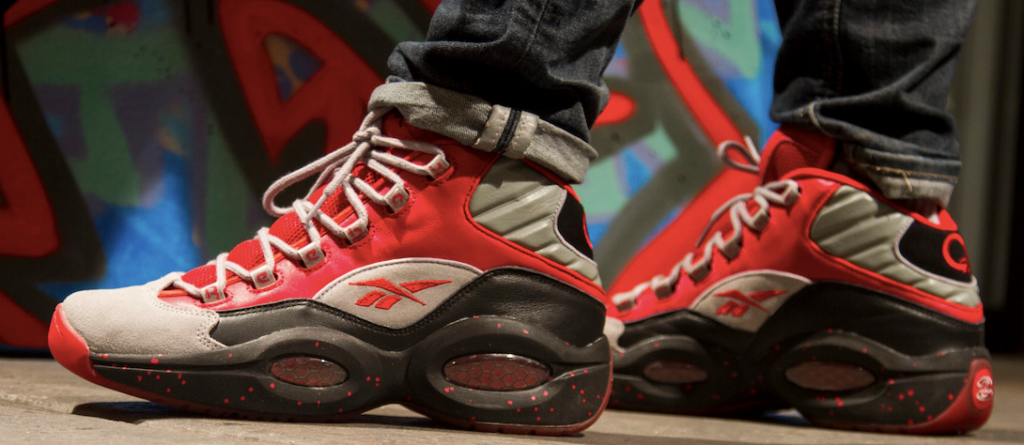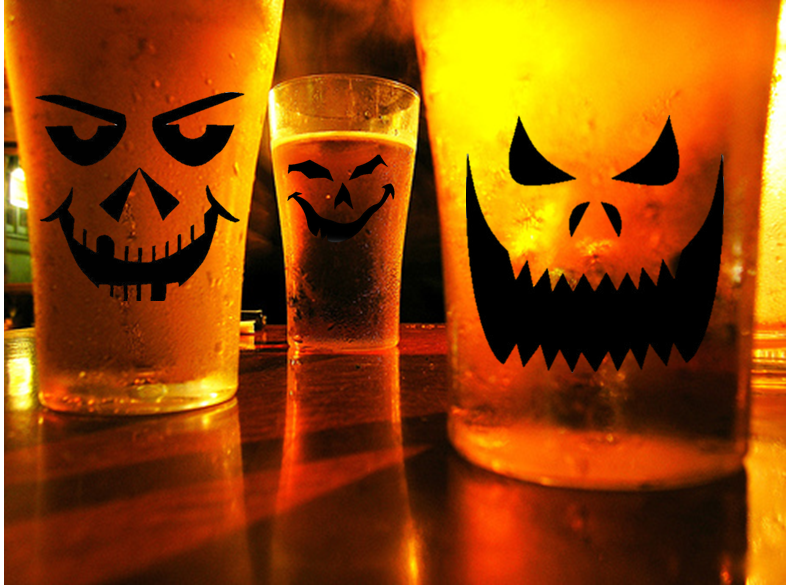 When going to or hosting a Halloween party what is your drink of choice? Are you a beer guy? Do you go with a mixed drink? Why not spice things up with trying these great cocktail recipes for you and your friends to imbibe at this year's Halloween shindig.
The tealogists from Owl's Brew took their costume tea blends and created Halloween-inspired cocktails with Captain Morgan. The Reaping and Haunted Voyage are two simple recipes that are sure to be a huge hit during this year's festivities. Owl's Brew tea is available nationally at stores including Crate & Barrel and Whole Foods and can be ordered online at theowlsbrew.com.
1.5 oz. Captain Morgan Original Spiced Rum
6 oz. Pumpkin beer
Directions: Drop shot of Captain Morgan Original Spiced Rum in a glass of pumpkin beer and enjoy.
Haunted Voyage*
1 oz. Captain Morgan® White Rum
2 oz. Owl's Brew The Classic
.5 oz. Grapefruit Juice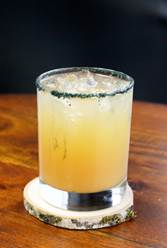 Directions: Shake and pour over ice into a rocks glass.
Garnish: Black sugar rim.
*Created by Owl's Brew
The Reaping*
1 oz. Captain Morgan Original Spiced Rum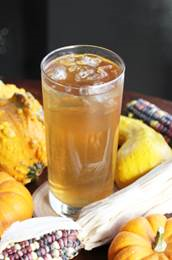 2 oz. Owl's Brew Coco-Lada
.5 oz. Splash of ginger beer
Directions: Swirl and serve over ice in Collins glass.
Garnish: Fresh ginger
*Created by Owl's Brew
Witches Brew
4 oz. Once Upon a Vine® Fairest Chardonnay
2 oz. Pear nectar
1 oz. Lime juice
.5 oz. Simple syrup
3 Sprigs of thyme
Directions: Shake ingredients in a cocktail shaker and strain into a chilled glass. To spook the brew up, celebrity chef Nadia G recommends freezing a surgical glove.
Princess Potion
1 bottle Once Upon a Vine Lost Slipper Sauvignon Blanc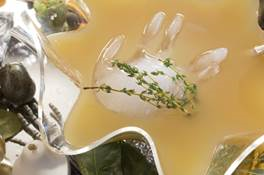 8 oz. Grapefruit juice
8 oz. Lemon juice
8 oz. Lime juice
8 oz. Simple syrup
1 Cucumber
1 Bunch of mint
Directions: Pre-cut ingredients and pour into punch bowl. Serves 4.