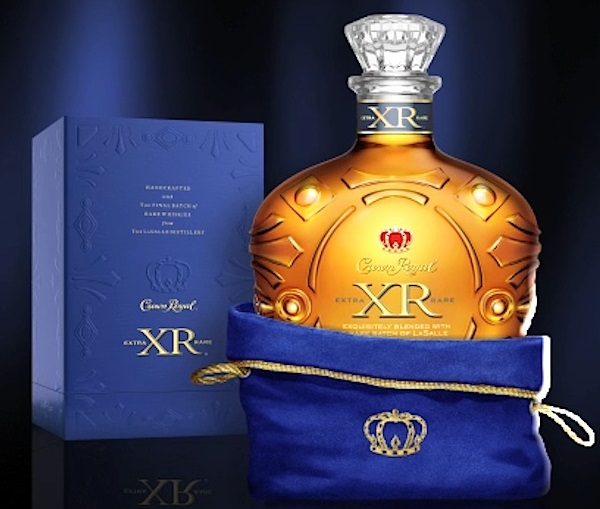 What do you get your teammates after stopping a 52 year championship drought? You get them one of the best whiskys out there. Since returning to Cleveland as Kings of the city, Cavaliers player Mo Williams gifted bottles of Crown Royal XR to the entire 2016 Cleveland Cavaliers championship team. Williams shared the special bottles on his Instagram account stating, "Started with a goal, finished with a crown. Love my brothers! #Champs." The bottles of $130 whisky come enclosed in a velvet, blue bag that were embroidered to reflect the team's achievement. And what better gift to get for his Cavalier teammates, than one originally created for Royalty?
The team received the bottles from Mo this afternoon, and he had the following to say about their accomplishment: "My team played their hearts out and for that we reign as league champions. My gift to them is a commemorative bottle of Crown Royal XR to celebrate like Kings!"
So Cleveland fans follow Mo's lead and pick up some Crown Royal XR and celebrate the team's championship responsibly.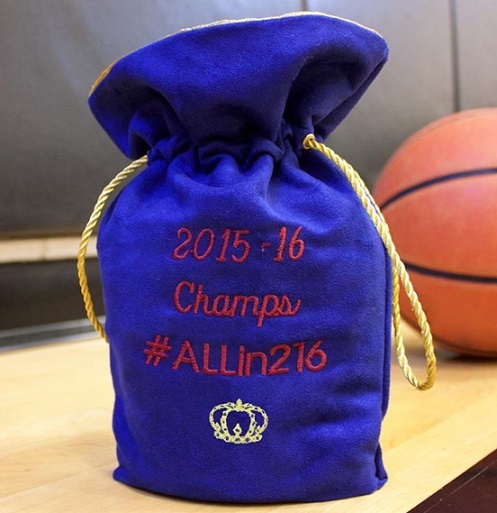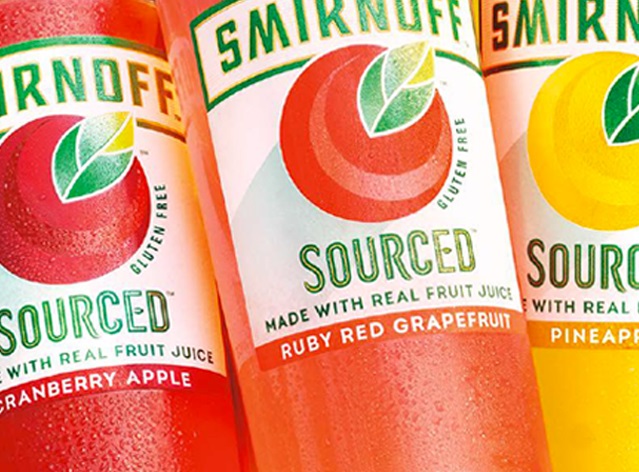 The days are getting warmer and people are going to be hanging outside with friends. As the summer hits people are looking for refreshing drink options. If you are looking for something new you might want to check out these cocktail recipes inspired from Smirnoff.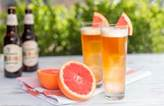 Summertime Shandy
1.5 oz Smirnoff Sourced Ruby Red Grapefruit
.5 oz Lemon Juice
.5 oz Simple Syrup
Top with Guinness Blonde American Lager
Sourced Pina Colada

2 oz Smirnoff Sourced Pineapple
.75 oz Lime juice
1 oz Coconut Water
1 oz Coconut cream (coco lopez)
Shaken & served over crushed ice OR Blended with ice (Frozen)
Garnish: Float of Dark Rum, Fresh grated nutmeg, pineapple leaves, pineapple slices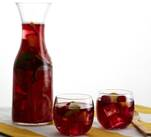 Sourced Sangria
1.5 oz. Smirnoff Sourced Cran/Apple
1.5 oz. dry Red wine (or White wine)
.5 oz. orange juice
.5 oz. simple syrup
Build all ingredients over ice & stir to combine. Top with splash club soda
Pack with fresh fruit: apple slices, orange slices, cranberries or pomegranate seeds (seasonal)
Sourced Spritz

1.5 oz Smirnoff Sourced Ruby Red Grapefruit
.75 oz Italian Aperitif bitter (Aperol, Campari)
.5 oz lemon juice
.5 oz simple syrup
Shake all ingredients with ice & strain into rocks glass. Top with Club soda. Garnish with grapefruit peel or grapefruit slice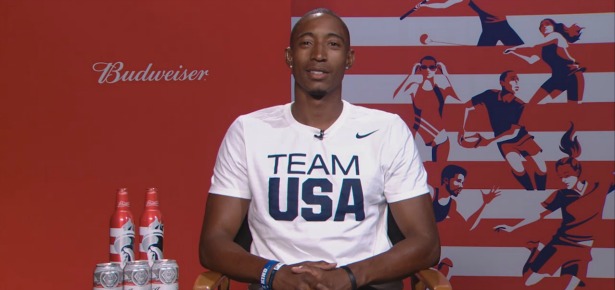 The 2016 Summer Olympics kick off in Rio this August, and we'll be treated to some new events during this edition of the world's most celebrated athletic competition. In addition to golf and kite surfing, rugby sevens will be making it's debut on the Olympic stage. A fast paced game, rugby sevens features two sides of seven players (instead of the usual 15 players per side) that compete in two seven minute halves. The sport of Rugby hasn't been played on the Olympic stage since 1924, and this is the first year that rugby sevens will be featured. Qualification for the event started with the 2014–15 Sevens World Series for both men and women. Twelve teams will compete in the event from August 6 to 11, including the US Men's National Rugby Team.
US National Rugby player Perry Baker is partnering up with Team Budweiser, the Official Beer Sponsor of Team USA, to promote the upcoming games. Baker wasn't always a rugby player. When you're uncle (Wes Chandler) plays a decade in the NFL (including four trips to the Pro Bowl as a wide receiver) and your brother (Dallas Baker) earns the nickname "Touchdown Maker" before being drafted by the Pittsburgh Steelers in Round 7 of the 2007 NFL Draft, football is in your blood. Perry played college football at Fairmont State University in West Virginia. He was signed by the Philadelphia Eagles and played two seasons in the Arena Football League before a knee injury ended his hopes of playing football at the highest level. Undeterred, Perry picked up rugby, a sport he was first introduced to by one of his high school football coaches. Perry began playing rugby full time in 2013 and he made his national team debut at 2014 Gold Coast Sevens in Australia. With a few years under his belt, Perry is ready to represent his country in Rio.
Last week we sat down with Perry Baker to discuss his role with Team Budweiser, the 225-foot Olympic mural designed by artist artist Malika Favre in midtown Manhattan, the pace of rugby sevens and how football has influenced his new career. Here's the interview: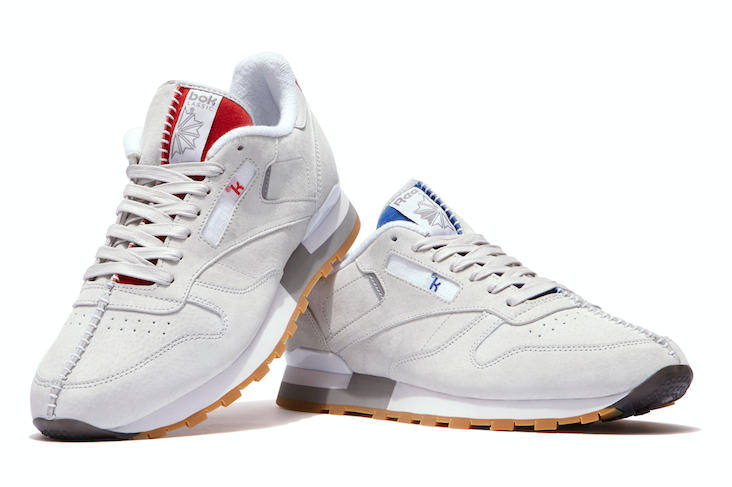 Just like his music Kendrick Lamar is making some sick kicks. You have to check out his sneakers that drop next month. Reebok Classic continues its collaboration with multi-platinum selling Top Dawg Entertainment artist Kendrick Lamar, launching his third capsule collection, which celebrates one of the brand's most iconic sneakers, the Classic Leather.
For his third capsule collection, Kendrick Lamar teamed up with designer Ian Paley (of Garbstore fame) to put their spin on the Classic Leather.
The deconstructed aesthetic is highlighted by a longitudinal seam that runs down the shoe separating blue and red.  While the split seam continues to tell the unity and neutrality themes that Kendrick has explored with the past two Reebok Capsule collections, the design dives further into Kendrick's life, representing the significant crossroads that he has faced.
The seam is a metaphor for the major decisions he has been forced to make – from championing gang neutrality throughout his upbringing to using his artistry to make a difference in his own community and the world over.
The Reebok x Kendrick Lamar "Classic Leather" will be available Friday, July 1st, in Adult sizes ($109.99), Grade School ($64.99), Pre-School ($59.99) and Toddler ($41.99).  Retailers will include Reebok.com, Shoe Palace and Sneaker Villa.
Plus you can win a pair of kicks autographed by Kendrick! Click here to sign up.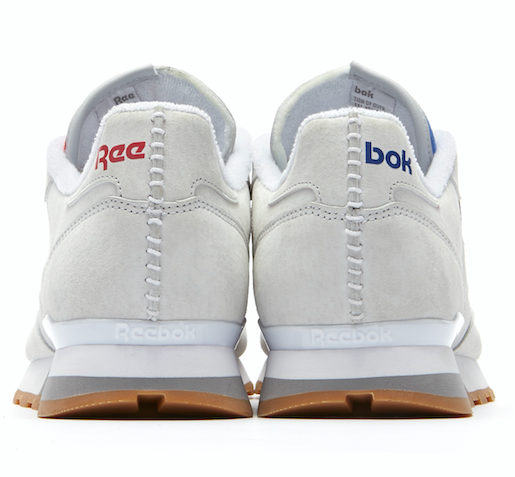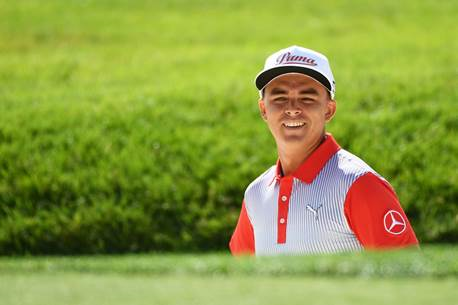 Rickie Fowler just upgraded his ambassador game. He is now the official spokesperson for Mercedes-Benz. News recently came in from Mercedes-Benz that Rickie Fowler is now a global brand ambassador and will wear the star for the first time during the U.S. Open Championship this week. From the sporty CLA to the iconic G-Class and the awe-inspiring Mercedes-AMG GT S, Rickie has already driven a wide variety of Mercedes-Benz and Mercedes-AMG vehicles. This week during the U.S. Open Rickie will be driving a Mercedes-AMG G 65.
"I am pleased to expand my relationship with the brand on a global scale," said Rickie Fowler. "Mercedes-Benz products continue to set the benchmark in the automotive industry, and this clearly parallels my ambition to lead on the golf course. I will proudly wear the iconic Mercedes-Benz star on my clothing and I'm excited to continue to have the latest models in my driveway."
The 27-year-old golf professional is ranked number five in the world, won The Players Championship in 2015 and finished all four majors in 2014 in the top five. Rickie joins two-time major winner Martin Kaymer and German golf legend Bernhard Langer as global brand ambassadors.
Mercedes-Benz has been active in the sport of professional golf since the 1980's. Between 2008 and 2013, Mercedes-Benz was the 'International Partner' of the most prestigious golf tournament in the world, the Masters in Augusta, and since 2014 Mercedes-Benz is one of the three 'Global Sponsors' of the Masters. As a result of its partnership with the PGA of America, the brand with the three-pointed star has been the 'Official Vehicle' and 'Official Patron' of the PGA Championship, the Senior PGA Championship and the Ryder Cup when it is held in the United States since 2009.
In 2011, through a partnership with The Open Championship, Mercedes-Benz further expanded its golf activities to become an 'Official Car' and 'Official Patron' of the oldest but most innovative golf tournament in the world. Furthermore, Mercedes-Benz supports a wide variety of amateur and professional tournaments at the national level.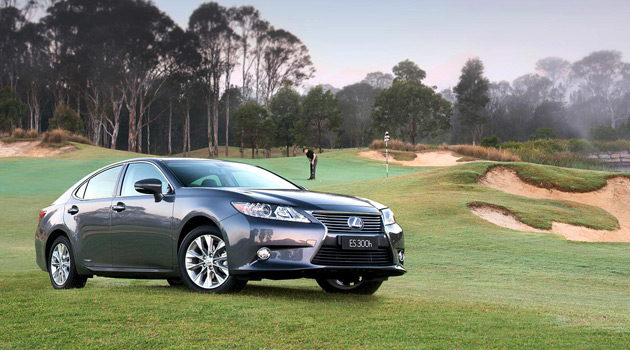 Are you making plans to go to the U.S. Open? Well if you are Lexus is making it a lot more fun for you. Lexus has been the official vehicle for the U.S. Open for the last decade. This year they are teeing up for a great week in Oakmont. Some on-site interactive activities include: a chance to win a two-year lease of the new 2016 RX SUV on a golf simulator game, photos with the U.S. Open Championship trophy, an exclusive autograph sessions with Lexus golfers Jason Day, Billy Horschel and Peter Jacobsen and a Johnny Miller tribute wall from the Lexus golfer's iconic 1973 Open win at Oakmont.
Lexus will also be providing 100 VIP parking spaces for Lexus drivers daily and over 300 courtesy vehicles for players and USGA staff throughout the weekend.
Golf's most anticipated event is here. Lexus returns as the official vehicle of the U.S. Open Championship in partnership with the United States Golf Association (USGA) for the 10th consecutive year. In addition to providing new on-site interactive experiences for golf fans, Lexus will also provide over 300 courtesy vehicles to players and USGA staff throughout the Championship. Bringing together the world's greatest players to compete in golf's ultimate test, the Championship takes place June 16–19 at the renowned Oakmont Country Club in Oakmont, Pennsylvania, for a record ninth time.
Along with a display of the all-new 2018 LC 500 grand touring coupe and the 2016 LX 570 luxury utility vehicle, Lexus will provide interactive activities for visitors in the Lexus Performance Drive Pavilion at the U.S. Open's Spectator Square. A golf simulator lets fans take a virtual swing to hit a hole-in-one on Oakmont's signature Par 3 hole for the chance to win a two-year lease of the new 2016 RX 350 luxury utility vehicle. In addition, a dedicated tribute wall for Lexus golf ambassador Johnny Miller will feature memorabilia, photography and quotes from his iconic, record-breaking 1973 U.S. Open win at Oakmont Country Club. Other activities include co-branded merchandise giveaways, photo opportunities with the U.S. Open Championship Trophy and exclusive autograph sessions with Lexus golfers including Jason Day, Billy Horschel, Peter Jacobsen and Mark O'Meara. Lexus purchase certificates will be accessible through various activities, and 100 preferred parking spots will be available daily exclusively for Lexus drivers on a first come, first served basis.
For more information on the full line of vehicles, go to Lexus.com. Follow the conversation on social media at #LexusGolf.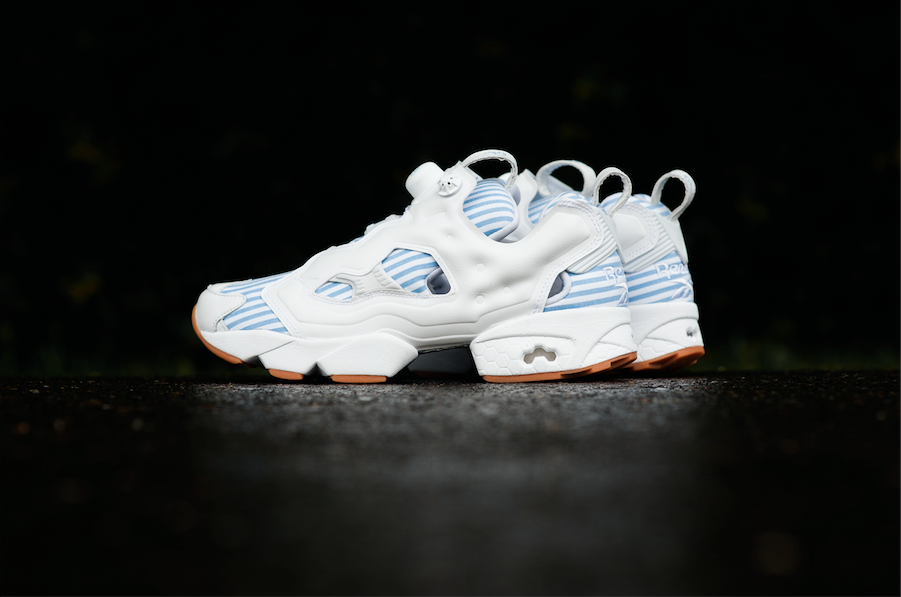 Summer is a great time for white sneakers, but if you want to stand out you might need some flare. It's no secret that summertime brings a constant struggle of looking fresh while keeping cool, especially in the humid heat of Southern Louisiana. Seersuckers ability to keep the wearer cool and stylish while battling the intensity of the southern weather has made it a mainstay in southern fashion for over the last 100 years. In order to bring a little southern charm to the white house in 1996 politicians decided to remind the Senate of how it used to be before the advent of air conditioning in the 1950s. Seersucker Thursday is the tradition in which politicians of congress wear clothing made of seersucker for National Seersucker Day.
Always holding it down for the south, we wanted to put our own spin on the tradition of "Seersucker Thursday" by adding a little southern charm into the Reebok Classic Instapump Fury.
A white leather upper confines the underlays of cotton seersucker on top of the shoe, matching the white midsole that sits atop the complimentary gum bottom. Hangtags and insoles to match finish off our sneaker,combining classic southern seersucker with a Reebok Classic. Mr. Haspel of Haspel's New Orleans said it best, "hot is hot no matter what you do for a living." Whether you're out on the job or running around in the summer heat, these sneakers know how to keep you cool and comfortable.
The Politics x Reebok Instapump Fury Seersucker Thursday is available now only at Politics stores or sneakerpolitics.com.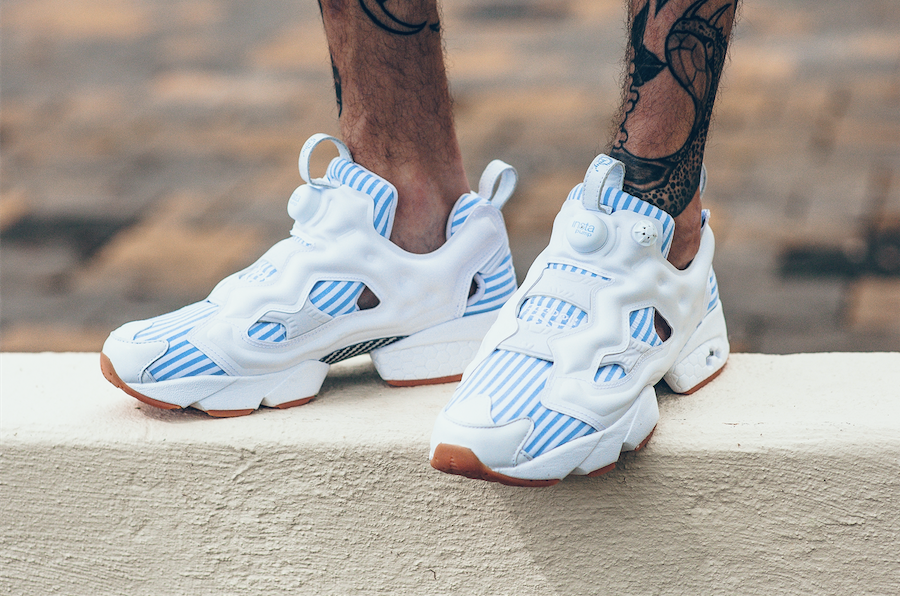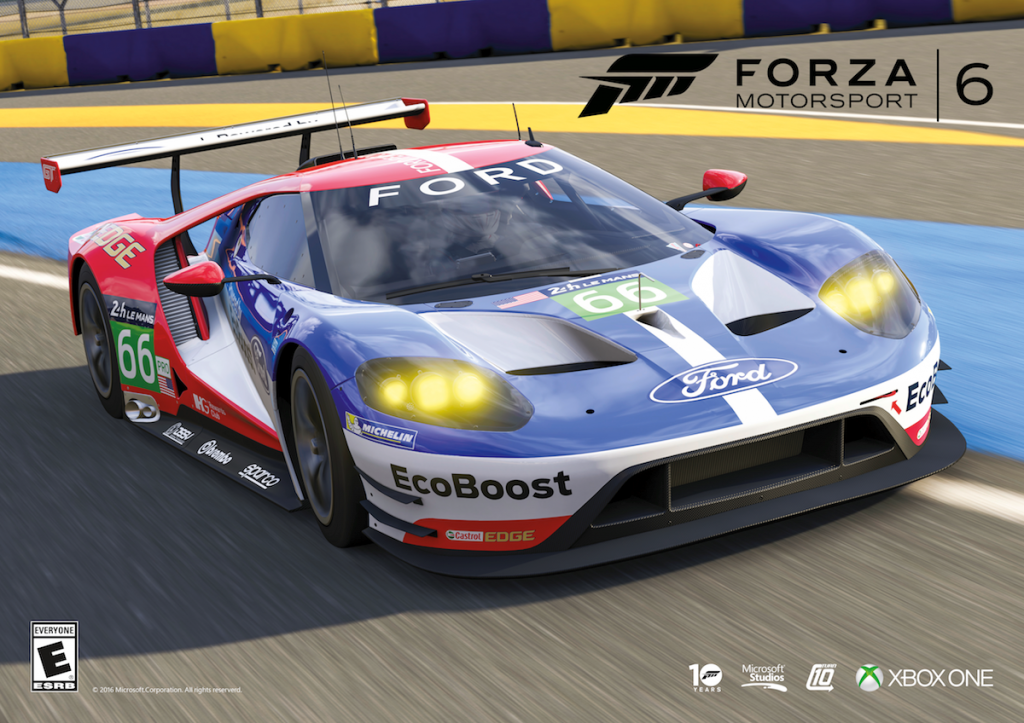 Recently Ford announced that the Ford GT is making a coming back. Not only are car enthusiasts psyched, but so are gamers. To celebrate Ford's return to the Le Mans 24 Hours endurance race 50 years after recording an historic 1-2-3 victory in 1966, the #66 Ford GT race car is now available to drive in the Forza Motorsport 6 racing game for Xbox One.
Starting today, codes to download the Ford GT Le Mans race car for free will be sent direct to the Xbox Live message inboxes of gamers who play Forza Motorsport 6.
This year Ford is running two Ford Chip Ganassi Racing Ford GTs in the FIA World Endurance Championship and two in the IMSA WeatherTech SportsCar Championship. All four Ford GTs will compete for GTE Pro class glory at the Le Mans 24 Hours that starts at 15:00 CET on June 18 in France.
"Ford's 1966 Le Mans victory is the stuff of motorsport legend, and now we're back to take on the world's toughest endurance race with our most technologically advanced car ever," said Henry Ford III, global marketing manager, Ford Performance. "We've worked closely with Forza and Xbox so that millions of Forza Motorsport 6 gamers can experience the excitement of our Le Mans return side-by-side with Ford."
The Ford GT race car is based on the all-new Ford GT supercar, which is the pinnacle product of the Ford Performance division. With state-of-the-art aerodynamics, lightweight carbon fibre construction and a powerful and efficient Ford EcoBoost engine, the Ford GT has been built to go head-to-head with the GT establishment – Ferrari, Corvette, Porsche and Aston Martin – as they fight for victory in the ultimate endurance battle.
The Forza Motorsport 6 cover star Ford GT road car – expected to start arriving in customers' garages by the end of 2016 – has been available to drive in-game since the launch of the acclaimed title last year.
For the Le Mans 24 Hours the two WEC Ford GTs retain their #66 and #67 race numbers while the IMSA cars become #68 and #69, celebrating Ford's back-to-back Le Mans victories in 1966, 1967, 1968 and 1969.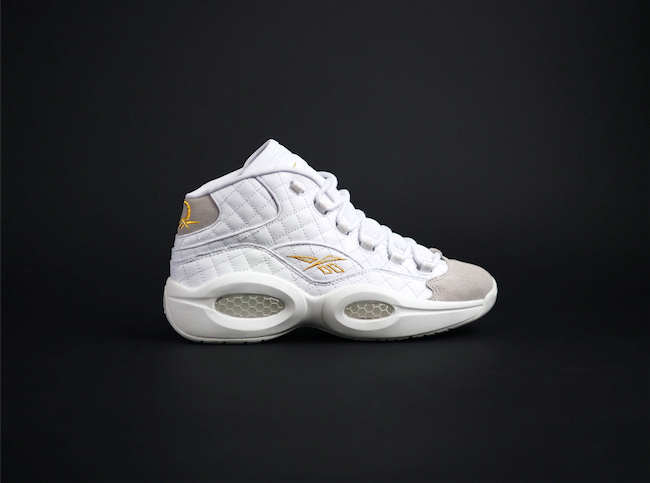 Usually when it is someone's birthday that person gets a gift. This time around Reebok is giving us a reason to celebrate. Reebok Classic continues the Year of the Question in 2016 for the 20th anniversary of Allen Iverson's iconic first signature shoe with the most pristine look for the model ever: the Question Mid "White Party."
In fact, this colorway doubles up on the celebratory theme, honoring both the 20th birthday of the Question this year, as well as Allen Iverson's milestone 40th birthday last year on June 7th, which also coincides with the release date of this Question Mid.
The Question Mid "White Party" features a premium leather upper with quilted stitching in white, with a chalk color suede hit at the toe cap and heel. Adding to the impeccable colorway is metallic gold embroidery for all branding, along with a chalk colored midsole and outsole.
Celebrate Allen Iverson's birthday by picking up the Question Mid "White Party" tomorrow June 7th at Reebok.com and Eblens for $149.99.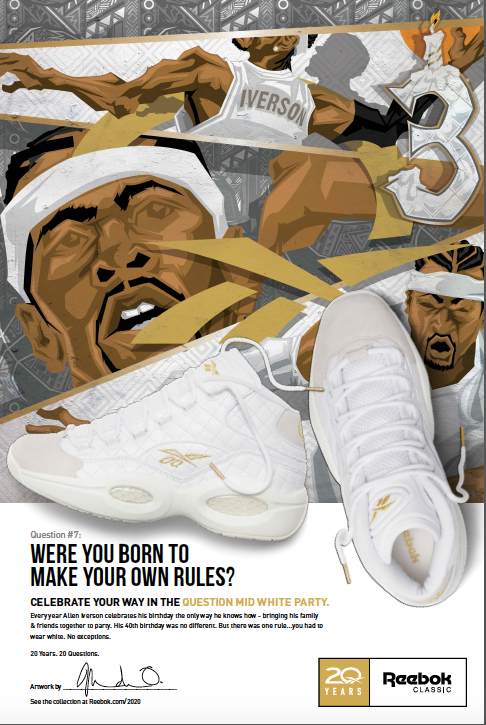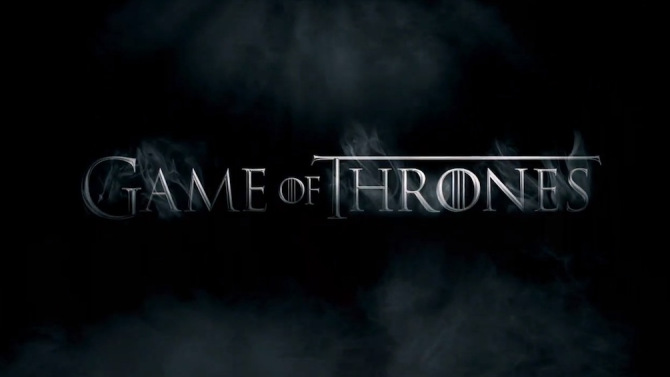 It is not hard to fathom that Game of Thrones is the most-watched HBO original series and best-selling TV on DVD title for the past five years. Not fans of the show will be able to get their hands on the new and very collectible Steelbook collectible Game of Thrones Blu-ray Seasons 3 and 4 sets. Following the release of Steelbook Seasons 1 and 2 this past fall, the collection continues, with seasons 3 and 4 releasing in a Collector's Edition Blu-ray set with the revolutionary new audio technology Dolby Atmos.  Game of Thrones Steelbook Seasons 3 and 4 is available now for the SRP of $79.98.
The Steelbook sets feature art designed by Elastic, the agency responsible for the series' Emmy® Award-winning opening credits. Each Steelbook showcases a specific location that is significant to that season and includes usable magnets on packaging featuring Game of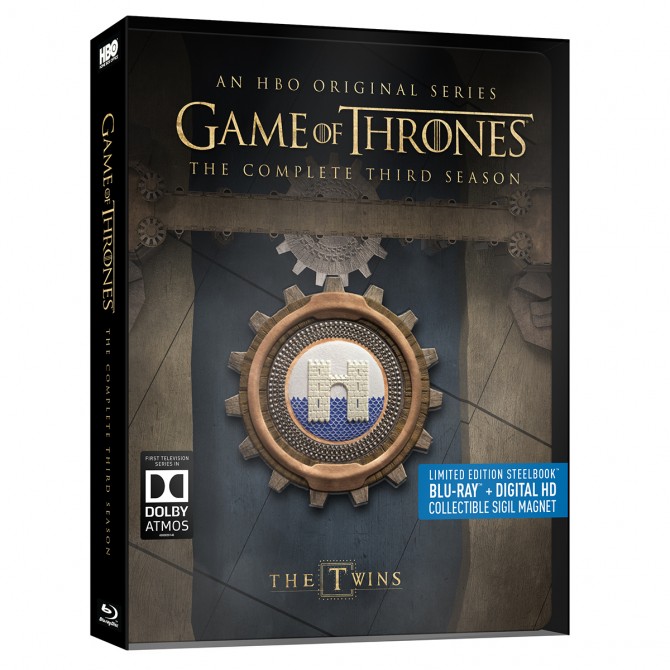 Thrones sigils and symbols. Season 1 packaging featured Winterfell and Season 2 the Lannisters in King's Landing. Season 3 will feature the magnet sigil of House Frey and their ancestral seat of the Twins – the location of Season 3's infamous Red Wedding. The icy landscape of Castle Black and the Wall–where the brothers of the Night's Watch fend off an army of wildlings from the far north–will grace the packaging of season 4 including a crow and Jon Snow's sword, Longclaw as the featured magnet.
In addition to all of the bonus content from the previous Blu-ray sets, the Game of Thrones Steelbook is the first TV on Blu-ray title to be released with the revolutionary new audio technology Dolby Atmos, which delivers sounds and music to specific areas in the room, including overhead, creating a captivating experience that puts the audience right in the middle of the action on screen. To experience Dolby Atmos at home, Dolby Atmos-enabled AV receivers and additional speakers are required; however, Dolby Atmos soundtracks are fully backward compatible with traditional audio configurations and legacy home entertainment equipment.
Want to win Season 3 or Season 4? Just tweet me here and tell me your favorite Game of Thrones Character and use the hashtag of #Steelbook
If you don't win it from me, but still want to get go to HBO's site right here.