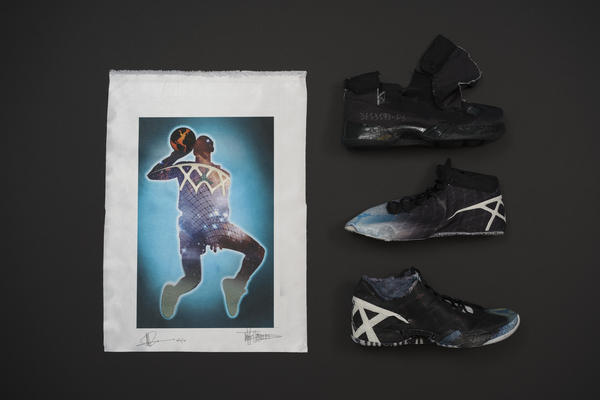 Exactly when the Air Jordan XXX design journey began is up for debate. Arguments could be made for February 17, 1963, Michael Jordan's birthday — or October 24, 1984, the day his Airness signed with Nike. There's also April 1, 1985, when his first signature shoe hit market and February 6, 1988, the date he soared solo in Chicago as he debuted the Air Jordan III. There's a litany of moments — game-winning shots, personal triumphs and titles — that form the Jordan legacy. But to dissect the journey is to miss the forest for the trees. The Air Jordan XXX is a unique synthesis of Jordan's evolution as a player and a design collaborator.
Each of the shoe's elements results from a key performance insight or design inspiration fundamental to the player and Jordan Brand's evolutions. The start of the design process, however, tied to a significant, if lesser-known, date: a bitterly cold weekend in February 2015, when – during a pre-birthday party dinner — Jordan asked long-time design collaborator Tinker Hatfield to spearhead the design of the anniversary-marking shoe. "The next morning I drew a shoe," Hatfield recalls, "because I knew I was in deep trouble. We had no time. Then I realized it wasn't good enough to sketch a shoe. I asked for that particular photo of Michael in the slam dunk contest and then I drew."
An "XXX", signifying 30, transformed into a basketball net. Stars symbolized the athlete's otherworldly talents and planets orbiting the Jordan universe took on surfaces — elephant print or carbon fiber — related to innovations initiated by past Jordan models. Elaborating his drawing, with help of fellow designer Mark Smith, Hatfield broadened the Jordan narrative and formed the story of the Air Jordan XXX, one that references a storied yet timeless lineage with an eye towards the future.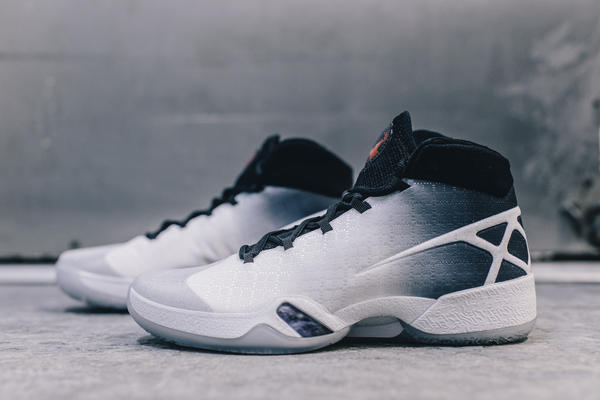 The approach, Hatfield notes, created a "nice sort of circle. Its all very internal, rather than the external story of being influenced by a car or architecture or music. Those have been good tools, but this one was different. It was just in my head, so to speak."
The Air Jordan XXX will be available globally on February 12, 2016 at select retail stores and Jordan.com.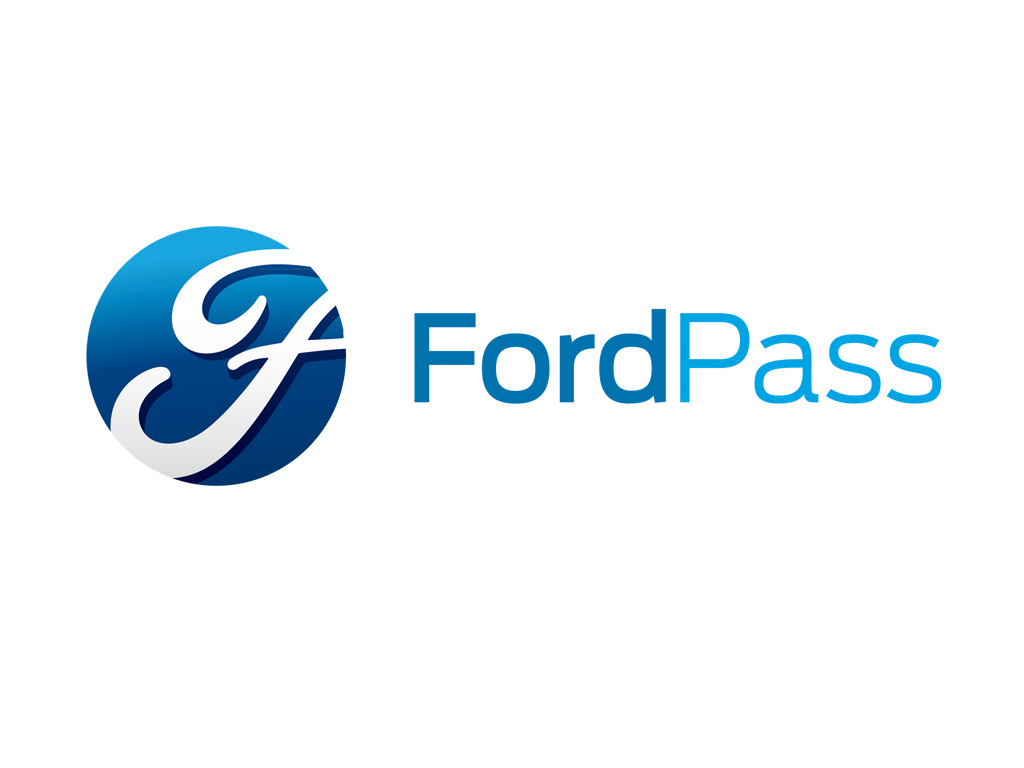 One of the coolest pieces of news to come from the 2016 NAIAS is the introduction of the FordPass. There have been a ton of people geeking out over this new tech. FordPass will launch April. Ford says that it will reimagine the relationship between automaker and consumer; membership is free whether you own a Ford vehicle or not by registering online.
The benefits include a Marketplace offering mobility services; FordGuides, who are always there to help you move; Appreciation, for membership loyalty; and FordHubs, where you can go to experience the company's latest innovations. Ford is partnering with ParkWhiz to help drivers find and pay for advance parking more easily, and with FlightCar to help consumers share and borrow; FordPay makes it easy to pay for mobility expenses
It doesn't stop there. Ford is also partnering with McDonald's and 7-Eleven to reward FordPass members with merchandise and unique experiences. The FordHubs will open in New York, London, Shanghai and San Francisco; first will open later this year at New York's Westfield World Trade Center
"Ford always has been motivated to make people's lives better," said Mark Fields, Ford president and CEO. "We did it when we put the world on wheels a century ago and we do it now through our strong lineup of cars, SUVs, trucks and electrified vehicles. Today, we take our commitment one step further with the introduction of FordPass – an all-new platform that may be our most revolutionary yet."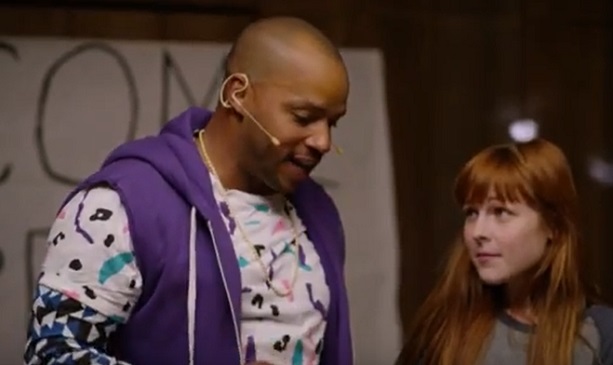 Believe it or not choreography is already being finalized for the Super Bowl Halftime Show. With millions of people watching there is a lot of pressure on the dancers. So they will need to be trained by a perfectionist. To do that Pepsi is calling in a specialist.
Not only Pepsi is returning again as sponsor of the Pepsi Super Bowl 50 Halftime Show, but they are bringing fans exciting content and experiences to get them closer to the action. To pay homage to one of the biggest pop-culture moments of the year, Pepsi released the first episode of its new online series "Camp Halftime," featuring actor/comedian Donald Faison.
In this video, Donald Faison plays head camp counselor Martin Tulane where he hilariously showcases all of the elements that go into producing the Pepsi Super Bowl Halftime Show.
The four-part comedic series, filmed in partnership with The Kicker will continue to rollout every Wednesday leading up to the Super Bowl on Pepsi.com and Youtube.com/Pepsi.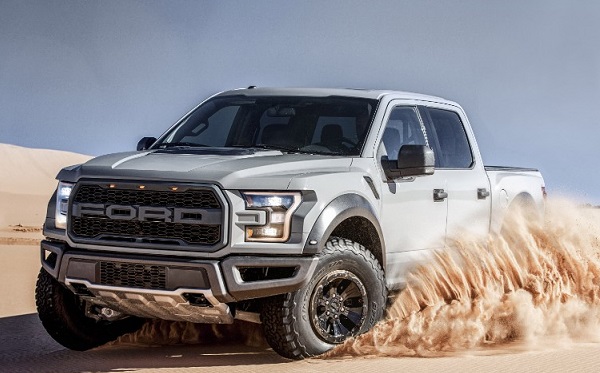 The NAIAS is right in Ford's backyard in Detroit. Every year Ford continues to surpass people's expectations on what to expect from the Detroit based car company. One of the models that people look forward to is the F-150 Raptor. It is eagerly anticipated and still unmatched by any auto manufacturer,  Ford, America's truck leader, introduced the all-new F-150 Raptor SuperCrew, adding agility, versatility and roominess to the toughest, smartest, most capable F-150 Raptor ever.
Developed with the DNA of a Baja race truck, F-150 Raptor is unique among off-road and performance vehicles, with a purpose-built engine, chassis and suspension that enables it to travel fast over challenging desert landscapes or crawl over rocky terrain.
F-150 Raptor SuperCrew with four full-size doors provides rear passengers with more legroom and comfort on the trails and more space to stow gear while exploring the American and Canadian wilderness. SuperCrew's 145-inch wheelbase is 12 inches longer than the standard Raptor SuperCab 133-inch wheelbase.
"F-150 Raptor means superior off-road capability, from rock crawling to sand running," said Dave Pericak, Ford Performance global director. "With the addition of SuperCrew, F-150 Raptor customers can leave the pavement behind – without sacrificing comfort and space."
Advanced materials – including high-strength steel and high-strength, military grade, aluminum alloy – help save up to 500 pounds versus the prior Raptor for improved off-road prowess. Combined with all-new EcoBoost engine technology, the next-generation F-150 Raptor's power-to-weight ratio has been improved, making the truck even more agile off-road.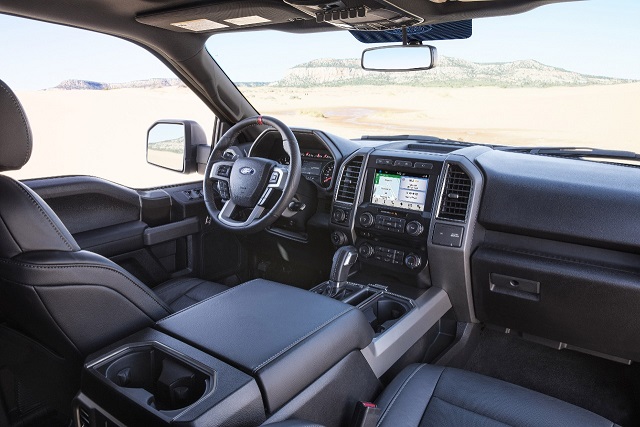 Here are some cool new features with the latest F-150 Raptor
Roomier: All-new Ford F-150 Raptor SuperCrew adds room for passengers and gear, expanding choice and versatility in the toughest, smartest, most capable F-150 Raptor ever.
More agile: Enhanced suspension, use of advanced materials, all-new EcoBoost engine technology plus smart engineering saves up to 500 pounds, for improved power-to-weight ratio for even better off-road agility than previous F-150 Raptor.
Unmatched performance: All-new high-output 3.5-liter EcoBoost, all-new 10-speed transmission and torque-on-demand transfer case make F-150 Raptor even more powerful, efficient and easy to drive off-road.
Better traction: Segment-exclusive redesigned beadlock-capable wheels help increase grip in low-traction conditions; unique Avalanche Grey color signifies Raptor's Ford Performance tie.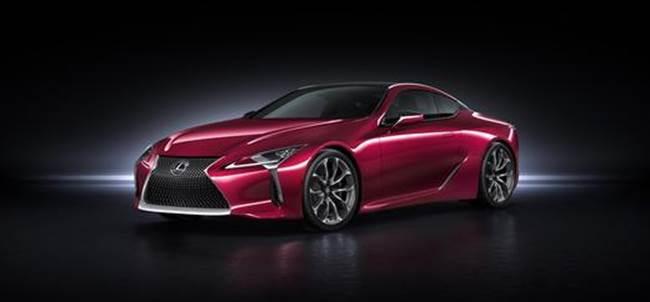 The 2016 North American International Auto Show has been creating a buzz of excitement with the recent cars that were revealed for the first time. Lexus is no stranger to having people flock to their presentations. When the Lexus LF-LC Concept debuted at the 2012 North American International Auto Show, the press, loyal customers, and enthusiasts wondered if the concept's arresting styling and dramatic proportions could ever evolve into a production 2+2 coupe. Today, four years after the debut of the breakthrough concept that inspired it, Lexus has revealed the all-new LC 500 luxury coupe. This provocative, athletic flagship coupe makes the strongest statement yet about Lexus' future product direction.
The past five years have seen Lexus evolve rapidly with the creation of the luxury brand's globally-focused organization, Lexus International. Exciting new models involving elevated levels of emotional styling and dynamic driving characteristics such as NX, RC, and IS have also helped Lexus' brand shift with consumers. Akio Toyoda has been at the center of the Lexus global expansion, personally driving a heightened level of collaboration among design, engineering and marketing teams to help build a luxury brand better suited to meet the needs of the next generation of consumers.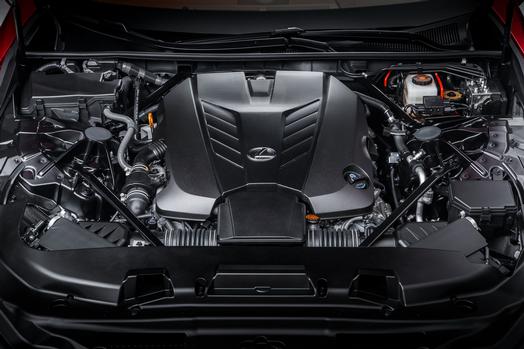 "The LC 500 has been an important product for Lexus and me personally," said Akio Toyoda, Chief Branding Officer and Master Driver for Lexus. "A few years ago, we decided to guide the future of the brand with products that had more passion and distinction in the luxury market. This flagship luxury coupe's proportions, stunning design and performance make a strong statement about our brand's emotional direction and will grow the Lexus luxury appeal globally."
Beyond its styling and impactful performance, the new LC 500 serves as a symbol of the achievement that can result from heightened collaboration between design and engineering groups and their commitment to help overcome each other's hurdles. When Akio Toyoda challenged these development groups to produce this special car, it meant surpassing many manufacturing, design, material, and dynamic obstacles that could typically compromise a vehicle's targets or design vision.
The LC 500 was driven by a strong, appealing fundamental design target (LF-LC), and engineering teams worked tirelessly to find new solutions to maintain as much of the concept in the production car as possible. Likewise, vehicle designers were very involved from the earliest stages of the dynamic development process to understand the engineering targets and collaborate with design viewpoints and potential solutions. With LC 500, additional levels of prototype vehicle build also allowed both teams to better study design or engineering ideas and refine key elements. For Lexus, the LC 500 project became much more than simply the development of a new coupe. The LC 500, with the shift in engineering processes and design ideologies it represents, symbolizes the beginning of a new phase for the Lexus brand.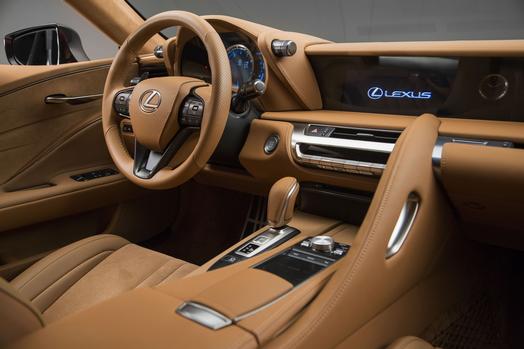 "Design and engineering sides worked together on issues and obstacles that were overcome one by one. I feel we achieved something greater than simply preserving the spirit of the concept's design," said Chief Engineer Koji Sato.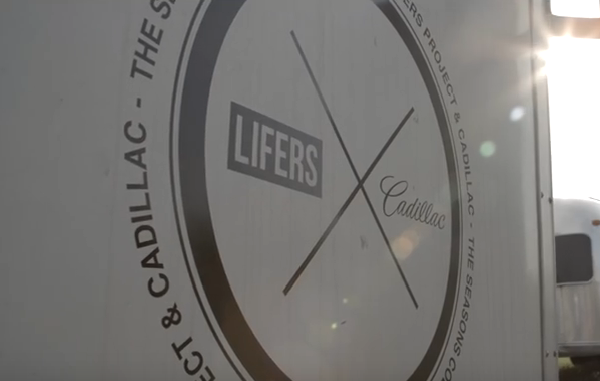 All good things must come to an end. That is true for Matt Alberts and The Lifers Project work with Cadillac. The iconic car company and Matt teamed up to document the dynamic individuals who push the boundaries and culture of action sports.  This new episode from the trip, called "Water", focuses on the East Coast surfing scene.
The Seasons Collection: WATER is the final leg of the year long journey between Cadillac and The LIFERS Project. Along the Northeast, photographer Matt Alberts documents the east coast surf scene, highlighting LIFERS and the passionate lives they have dedicated to the sport they love.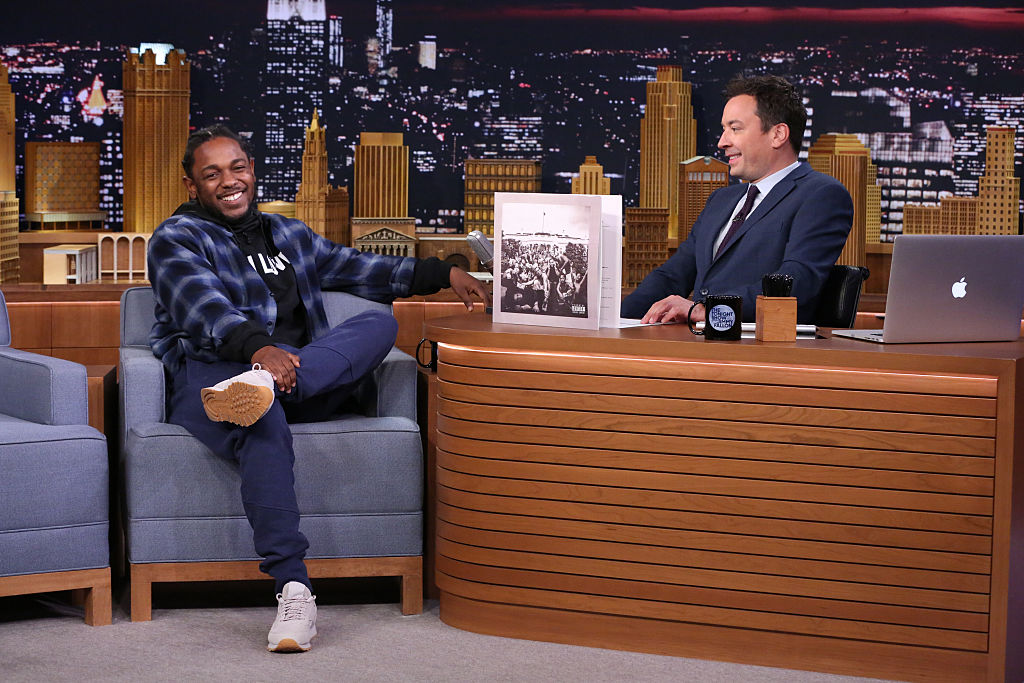 Kendrick Lamar debuted the new style on The Tonight Show Starring Jimmy Fallon last night. Following the success of their collaborations in 2015, Reebok and Kendrick Lamar are marking the second year of their partnership by paying homage to one of the Reebok's most iconic silhouettes, the Classic Leather.
The Reebok Classic x Kendrick Lamar Classic Leather will launch on Saturday, January 16, 2016. This limited release is Kendrick's second sneaker design, after the Reebok Classic x Kendrick Lamar Ventilator release in 2015.  It showcases his personal take on the timeless Reebok Classic Leather silhouette, celebrating the powerful vision of unity that can be heard so prominently in his music.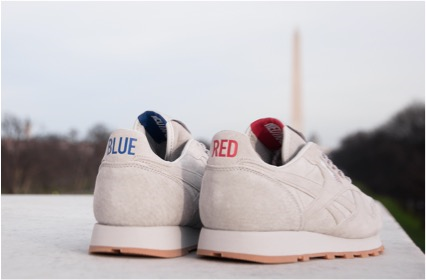 The Reebok Classic x Kendrick Lamar Classic Leather is a continuation of the blue/red LA neutrality theme for Kendrick, with the neutral colorway contrasted by minimal hits of blue and red on the sockliners, embroidered tongue labels, debossed heels and woven rope laces. A secondary set of waxed tonal grey laces are also included with this limited edition launch. Kendrick's connection to Reebok Classic Leather's also runs deep, as he wore the silhouettes as a kid growing up in Compton.
The Reebok Classic x Kendrick Lamar Classic Leather launches Saturday, January 16 on Reebok.com, Reebok stores, and Shoe Palace for $90.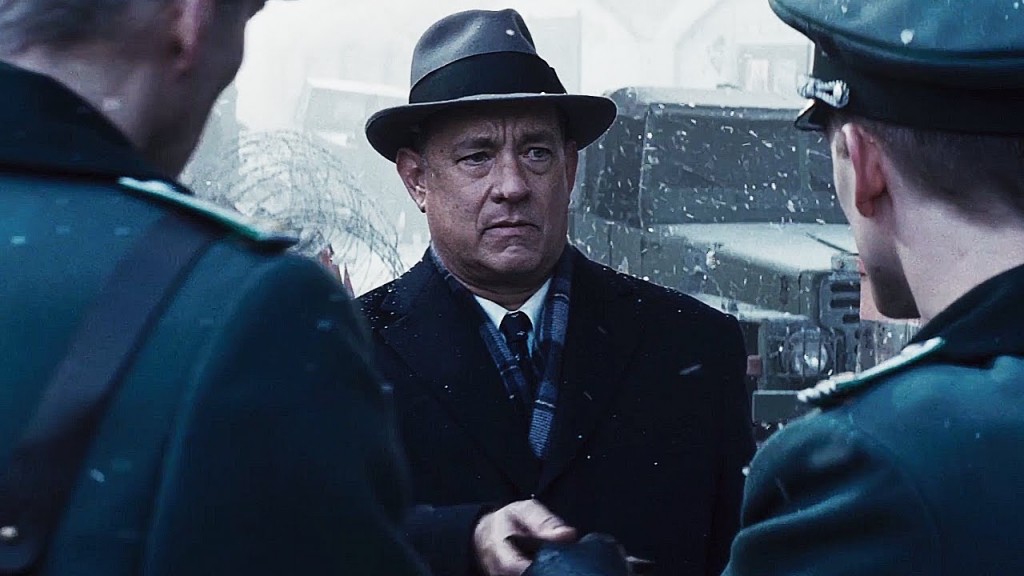 A dramatic thriller set against the backdrop of a series of historic events, "Bridge of Spies" tells the story of James Donovan (Tom Hanks), a Brooklyn lawyer who finds himself thrust into the center of the Cold War when the CIA sends him on a near impossible mission to negotiate the release of a captured American U-2 pilot. High stakes and suspense power a story inspired by true events that capture the essence of a man who risked everything and vividly brings his personal journey to life.
Here are some cool bonus features you will see on the Blu-ray set.
A CASE OF THE COLD WAR: BRIDGE OF SPIES – The story of James Donovan, Francis Gary Powers and Rudolf Abel encapsulates the Cold War era—a tense political cl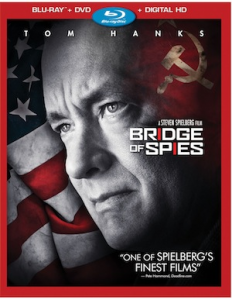 imate shrouded in propaganda, espionage and the threat of nuclear war.  This piece explores the characters and the real-life people they're based on, ordinary men in extraordinary circumstances. Steven Spielberg and Tom Hanks share personal stories of the Cold War, describing how experiences from their youth were part of the attraction to the script, how this influenced the way they approached the film and why the history behind Bride Of Spies resonates across generations and is relevant in today's political climate.
U-2 SPY PLANE: BEALE AIR FORCE BASE – Showcases spectacular footage shot at the Beale Air Force Base of the U-2 plane and the scene where Powers and other pilots are instructed about their spying mission, including a cameo appearance in the film by Francis Gary Powers son, Gary Powers Jr. and discussion with the Air Force liaison about the significance of the scene and why they got behind the film.
SPY SWAP: LOOKING BACK ON THE FINAL ACT – Steven Spielberg and his team stage the pivotal scene of the film at Glienicke Bridge, the very same location where the historic exchange of Soviet spy Rudolf Abel and U-2 spy plane pilot Francis Gary Powers took place. Gary Powers Jr. shares his memories of his father's experience with voiceover recordings from Francis Gary Powers, as filmmakers and the cast recreate a page of Cold War history while filming in the presence of Germany's Chancellor Angela Merkel.
BERLIN 1961: RECREATING THE DIVIDE – A mix of behind-the-scenes footage with iconic archival imagery transports viewers to another place and time as the filmmakers construct the Berlin Wall, envision what it was like to cross through Checkpoint Charlie, and recreate the divide. On set in Berlin just days after the 25th anniversary celebration of the fall of the Berlin Wall, a historian who lived through the experience describes what being there means to her. In Poland, where the Wall was recreated for the film, tanks, hundreds of extras and powerful sequences make the setting feel epic and surreal.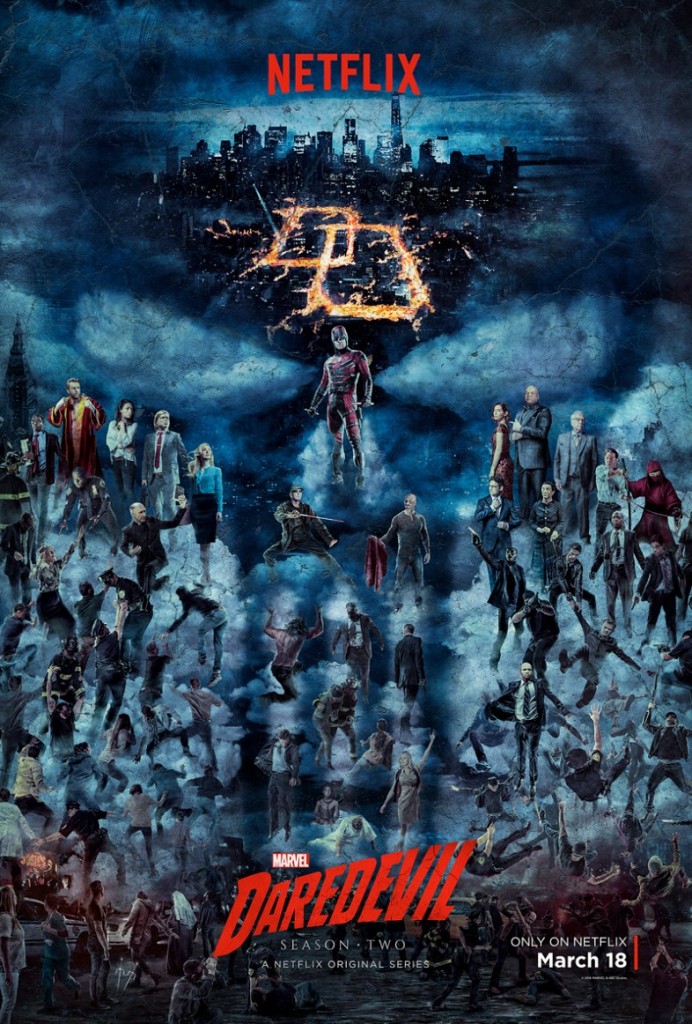 If you don't have Netflix this trailer will make you want to subscribe right now! The new trailer for Season 2 of Daredevil just came out. Just when Matt thinks he is bringing order back to the city, new forces are rising in Hell's Kitchen. Now the Man Without Fear must take on a new adversary in Frank Castle and face an old flame – Elektra Natchios.
Bigger problems emerge when Frank Castle, a man looking for vengeance, is reborn as The Punisher, a man who takes justice into his own hands in Matt's neighborhood. Meanwhile, Matt must balance his duty to his community as a lawyer and his dangerous life as the Devil of Hell's Kitchen, facing a life-altering choice that forces him to truly understand what it means to be a hero.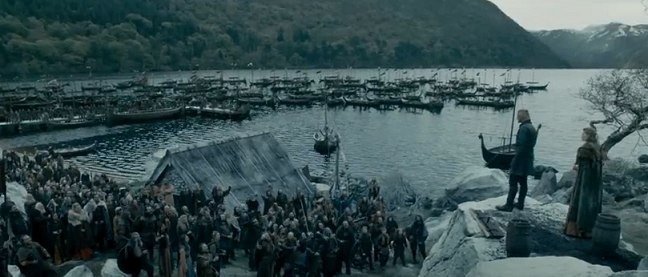 HISTORY's hit drama series "Vikings" returns for a gripping fourth season led by Travis Fimmel, star of the upcoming film Warcraft, on Thursday, February 18 at 10 p.m. ET. The network has added four episodes to its initial 16 episode order. Beginning February 18, a new episode will air every Thursday for ten weeks with the remaining episodes to air later in the year.
Season three culminated with the extraordinary battle in Paris, where Ragnar (Fimmel) seized victory from the jaws of defeat – but still returns to Kattegat dangerously ill. Thoughts of his death galvanize the forces who seek to succeed him as king, including his wife Queen Aslaug (Alyssa Sutherland) and his oldest son, Bjorn (Alexander Ludwig). Meanwhile, Lagertha (Katheryn Winnick) continues power struggles with her calculating, former second in command, Kalf (Ben Robson); Rollo (Clive Standen) betrays his Vikings heritage by remaining in Frankia and Floki (Gustaf Skarsgård) is seized for his brutal actions to the Christian priest Athelstan.
Joining the stellar cast this season is Peter Franzén (The Gunman) as "King Harold Finehair," a complex character who seeks to be King of Norway and a potential threat to Ragnar; Jasper Pääkkönen (Jet Trash) as "Halfdan The Black," King Harold's violent younger brother; and Dianne Doan ("Descendants") as "Yidu," a completely different character within the world of the Vikings who fascinates Ragnar.
"Vikings" is the critically acclaimed series from creator and sole writer Michael Hirst (Academy Award® winning film Elizabeth and the Emmy® and Golden Globe® nominated series "The Tudors") and is a family saga that tells the remarkable tales of the lives and epic adventures of the raiders and explorers of the Dark Ages.