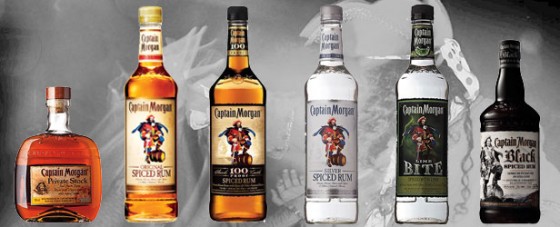 Today is National Rum Day. That alone makes it a great day, but it can get even better. Captain Morgan has partnered with HeadCount to engage adults in the political process and encourage them to sign the petition to amend the US Constitution so that people under the age of 35 have the option to be president.
Captain Morgan will donate $1 to HeadCount, up to $50,000, for every signature acquired today, National Rum Day. HeadCount is a non-partisan organization that uses popular music to promote voter registration and participation among young people.
To join the movement, adults 21 years or older are encouraged to visit UNDER35POTUS.com and sign the online petition, which takes less than a minute to do. Once signed, participants will have the option to share the petition on social media using #UNDER35POTUS.
To help you out we have some cocktail recipes for you to celebrate responsibly.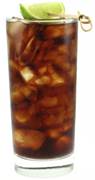 Captain & Cola
1.5 oz. CAPTAIN MORGAN Original Spiced Rum
5 oz. Cola
Lime Garnish
Combine ingredients in an ice filled glass. Stir to combine and garnish with a lime wedge.
The Team Captain
1.5 oz. CAPTAIN MORGAN Original Spiced Rum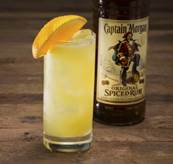 1.5 oz. Orange Juice
0.5 oz. Sour Mix
3 oz. Lemon Lime Soda
Lime Garnish
Combine ingredients in an ice filled glass. Stir to combine and garnish with a lime wedge.
Crannon Blast
1.5 oz. CAPTAIN MORGAN CANNON BLAST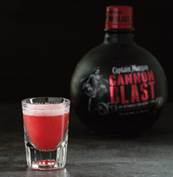 0.5 oz. Cranberry Juice
Shake ingredients with ice before strain in a shot glass.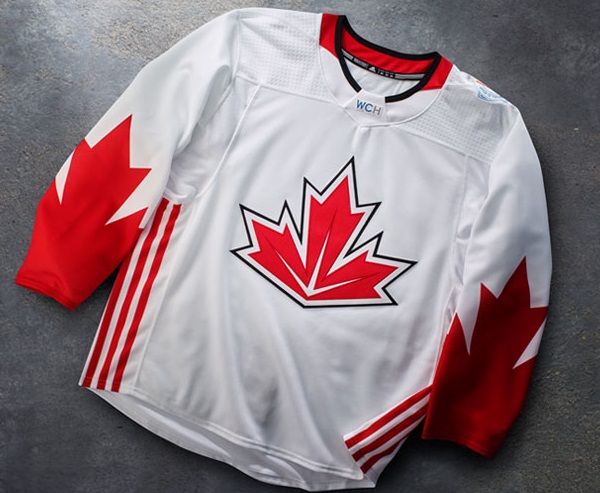 If you are a hockey fan and are looking for World Cup of Hockey 2016 jerseys and fan gear, adidas has you covered. You can go to adidas.com, adidas Sport Performance stores, and select retailers across the country.
The tournament will be played at the Air Canada Centre in Toronto from September 17 to October 1, and will feature eight international teams: Canada, Czech Republic, Europe, Finland, North America, Russia, Sweden and USA. Each team's jersey design is inspired by essential elements of national pride from the participating teams.
Made with adidas' cutting-edge adizero technology, the new authentic jerseys feature the blending of three lightweight, resilient fabrics, which have been tested and tuned over the past four years. Engineered for durability, while providing greater airflow, the innovative adizero fabric has been developed to keep athletes cool and comfortable. Additionally, the new adizero cresting reduces weight, adds flexibility and improves overall movement, allowing players to perform at their highest levels.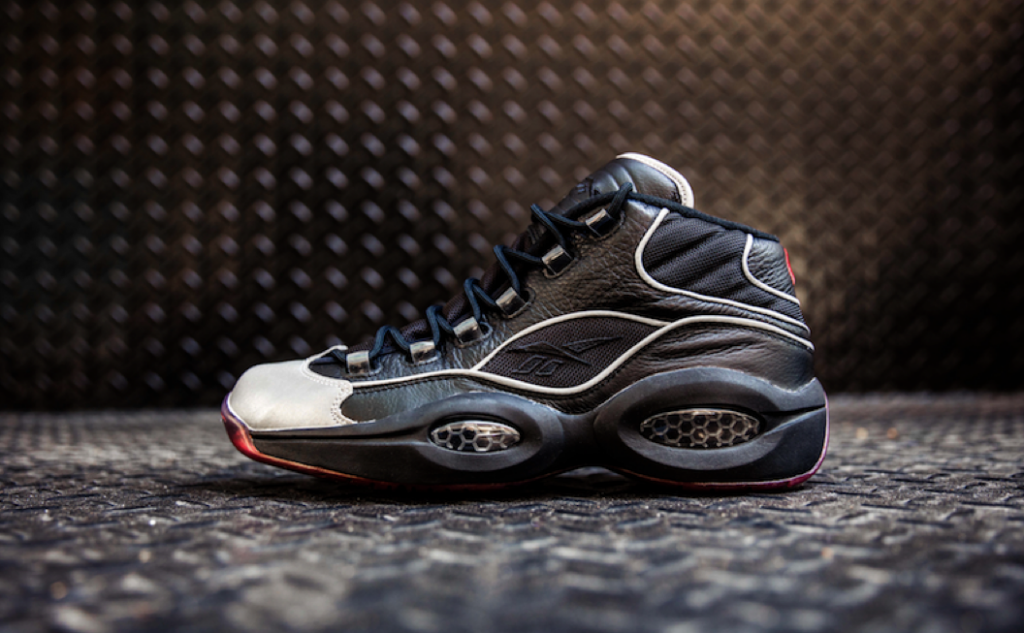 This summer Reebok has been heating things up with giving old classic kicks a new look. For some time now Reebok, Allen Iverson and Jadakiss have had a long and colorful history together.  In 2001, the three parties came together to shoot a game-changing commercial for Iverson's Answer V sneaker launch.  Shot entirely in black-and-white, Jadakiss penned an original song for the commercial, which showed Iverson displaying his basketball skills while Jadakiss rapped along in beat to Iverson's performance, cementing Reebok as the first brand to truly fuse hip-hop with the sportswear industry.
The classic ad further emphasized Iverson's place in hip-hop culture and has become one of the most iconic sneaker commercials ever, and also began a relationship between Reebok and Jadakiss that continues today with the all-new Question Mid "A5".
To celebrate the 20th anniversary of the Question Mid this year, Reebok has created the new Question Mid "A5," which is inspired by the OG Answer V sneaker, with a tumbled black leather and ballistic nylon upper accented by reflective silver piping and toe cap.  Hits of translucent red adorn the sole as well as a distinctive red Question logo at the collar and "Y" and "O" on either heel which represent Jada's hometown of Yonkers.
The Reebok Question "A5″ is available for $139.99 now at retailers including Reebok.com, Jimmy Jazz, Footaction, Finish Line and Champs.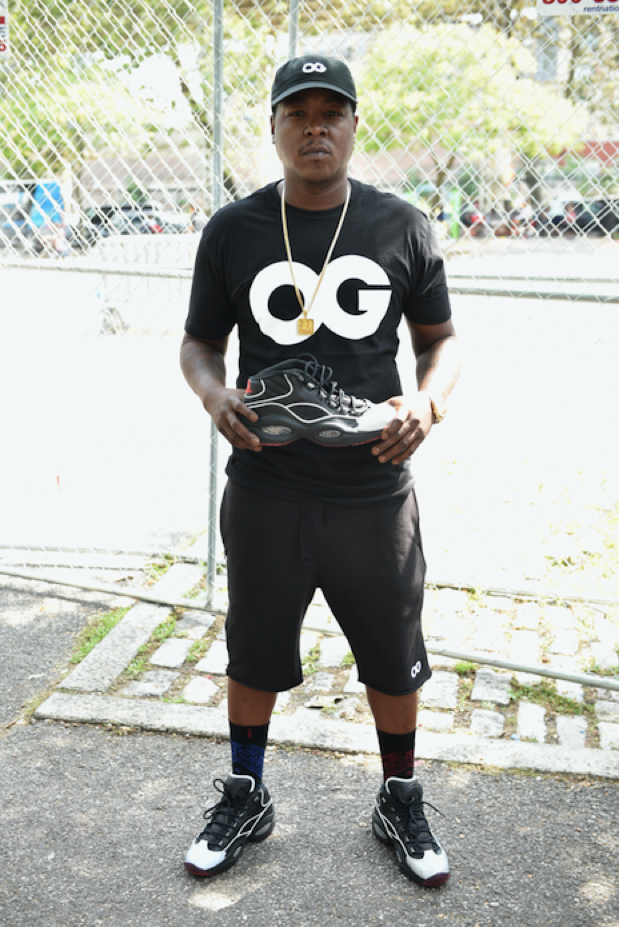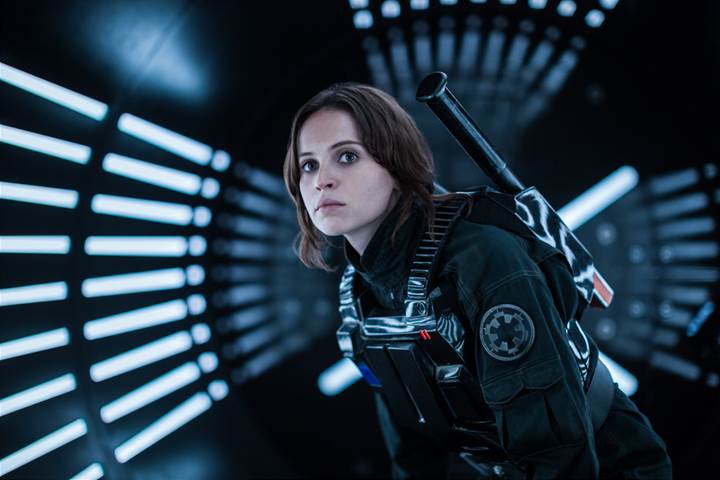 While many people were checking out the summer games we got to see a very cool new trailer for Lucasfilm's Rogue One. For this Star Wars film the time period takes place before the events of Star Wars: A New Hope. It tells the story of unlikely heroes who have united to steal plans to the dreaded Death Star.
The cast includes Felicity Jones, Diego Luna, Ben Mendelsohn, Donnie Yen, Jiang Wen, Mads Mikkelsen, Alan Tudyk, Riz Ahmed, and Forest Whitaker. ROGUE ONE is directed by Gareth Edwards, produced by Kathleen Kennedy, Allison Shearmur, and Simon Emanuel, executive produced by John Knoll and Jason McGatlin, and co-produced by John Swartz and Kiri Hart.
Rogue One  arrives in theaters everywhere on December 16th!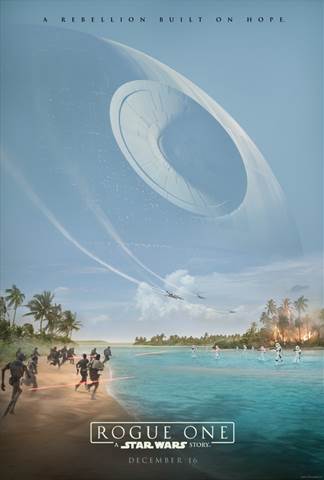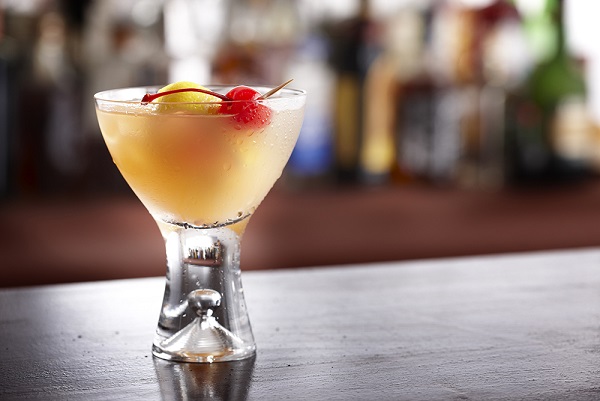 On August 25th you will be able to raise a glass to celebrate National Whisky Sour Day. Did you know that over a century ago, the Whiskey Sour originated as one of the simplest cocktails, with variations of whiskey, lemon juice, and sweetened with sugar? The mix lost attention after the prohibition era, but it re-surged with the heightened interest in craft cocktails. Thanks to whiskey's newfound status and the use of fresh ingredients, the Whiskey Sour has made a strong comeback.
To celebrate the revival of the classic Whiskey Sour, we have a couple of great recipes below.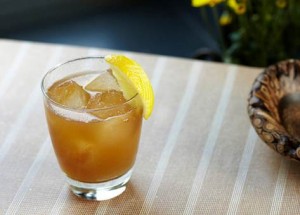 George Dickel Whisky Sour
1.3 oz. George Dickel No.12 Whisky
1.5 oz. lemon juice
0.75 oz. simple syrup
Shake and strain ingredients into an ice-filled rocks glass. Garnish with a lemon wedge or cherry.
Jeff's Redneck Sour
1.25 oz. Bulleit Rye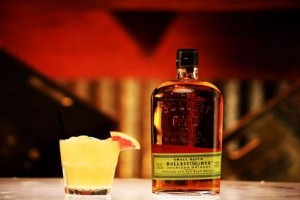 1 oz. fresh lemon sour
0.5 oz. fresh grapefruit juice
2 dashes grapefruit bitters
Shake and strain ingredients into an ice-filled rocks glass. Garnish with a grapefruit half wheel.
The Harvest Sour
1 oz. Crown Royal Northern Harvest Rye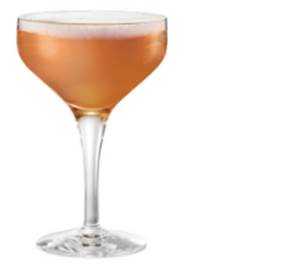 .5 oz. Crown Royal Regal Apple Flavored
.5 oz. lemon juice
.5 oz. simple syrup
1 Dash Pimento Bitters
1 Egg White
Grated Nutmeg (optional)
Combine ingredients in a shaker with ice. Shake well and strain into a chilled coupe glass. Grate nutmeg for garnish (optional).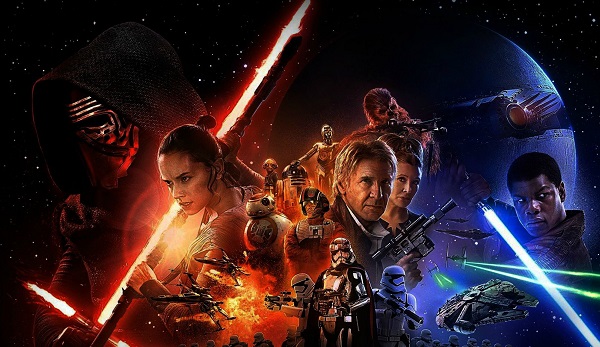 If you want to experience "Star Wars: The Force Awakens" in a totally new way you are in luck. Starting this fall, Star Wars fans around the world, will see a galaxy far, far away up close and in eye-popping 3D through the highly anticipated "Star Wars: The Force Awakens" 3D Collector's Edition, rolling out beginning Oct. 31 and arriving in the United States and Canada on Nov 15.
For the first time—and just in time for the holidays—viewers can bring home Lucasfilm's "Star Wars: The Force Awakens" in 3D, encased in stunning, collectible packaging. The exclusive four-disc 3D Collector's Edition contains the original theatrical release on Blu-ray 3D™, Blu-ray™, Digital HD and DVD, along with originally released bonus features and brand-new bonus material, including additional deleted scenes, behind-the-scenes conversations with cast and crew and revealing, never-before released audio commentary by director J.J. Abrams.
Upon its debut last December, "Star Wars: The Force Awakens" received rave reviews from both critics and audiences, and shattered box office records with over $936 million domestic and $2 billion worldwide. The film has since been nominated for five Academy Awards® and took home the BAFTA Award for Special Visual Effects. "The Force Awakens" re-ignited the Star Wars franchise and fans eagerly await the next installment, arriving in theaters Dec. 2017, as well as the first in a series of standalone films, "Rogue One: A Star Wars Story," premiering on Dec. 16, 2016.
Bonus features include:
Audio Commentary with J.J. Abrams – Enter the mind of visionary director J.J. Abrams as he reveals the creative and complex choices made while developing the first film in the new Star Wars trilogy.
Foley: A Sonic Tale – Foley artists, consisting of old pros and new talent, unite to bring the world of "Star Wars: The Force Awakens" alive through the matching of sound to action.
Sounds of the Resistance – Hear how the epic sound design of "Star Wars: The Force Awakens" moves the Star Wars legacy forward.
Deleted Scenes – View never-before-shared scenes that didn't make the film's final cut.
Dressing the Galaxy – Costume Designer Michael Kaplan reveals how the costumes of the original Star Wars movies were re-envisioned for a new generation.
The Scavenger and the Stormtrooper: A Conversation with Daisy Ridley and John Boyega – The two new stars share the thrill of working together on the adventure of a lifetime and becoming part of the Star Wars legacy.
Inside the Armory – Take a fascinating tour through the design and creation of the weaponry in "Star Wars: The Force Awakens."
Classic Bonus Features – These offerings from the April release of "Star Wars: The Force Awakens," include the complete story behind the making of the film, an unforgettable cast table read, insights from legendary composer John Williams and deleted scenes, as well as features that dig deeper into the creation of new characters such as BB-8, the design of the climactic lightsaber battle between Rey and Kylo Ren, the film's remarkable digital artistry and the Star Wars: Force for Change global aid initiative.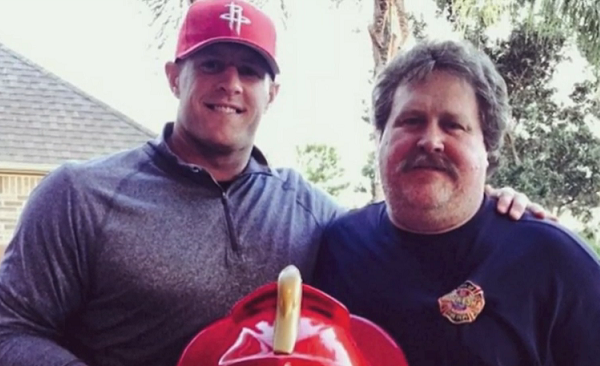 JJ Watt is known for his intense training. So it is no wonder that he trained with firefighters. Watt  can land a 61-foot box jump, squat 700 pounds and routinely lead the NFL in tackles, but can he make it through firefighter training in the heat? John Watt, retired firefighter, joined his son to help him take in the challenge on behalf of the Gatorade Beat the Heat educational campaign.
JJ visited his hometown fire department in Pewaukee, Wisc. and tried the physical and technical training firefighters conduct in order to perform their daily duties which, as JJ points out, offers much greater consequences than he encounters on a NFL field.
The Beat the Heat program teaches youth athletes the importance of heat safety and staying hydrated during the hot summer months, which JJ needed to do plenty of as he pulled water hoses, climbed flights of stairs and put out fires – all in 86-degree weather in full firefighter gear that added to his 6-foot-5 289-pound frame.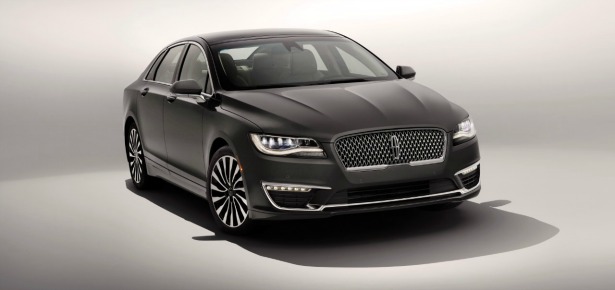 Last month I got to take the 2017 Lincoln MKZ out for a drive around LA. The day started with a lunch at Broken Spanish, a hip spot near the Staples Center where Chef Ray Garcia reimagines classic Mexican dishes with a modern touch. The folks at Lincoln wanted to make sure we were all properly fed before testing out the MKZ, and fed we were. Calabacitas tamal, campechana, ensalada verde, ensalada rusa, birria, ridiculously tasty guac, tres leches cake – you get the idea. It was almost too much, but nothing could go to waste. Even after I hit capacity, the grub was too good to pass up.
During lunch, I met Solomon Song, the Exterior Design Manager for the MKZ. When Song spoke to the group, he introduced himself by saying "I'm a little quirky." I found his quirkiness entertaining and his passion for design refreshing. Song described the amount of detail that went into designing the exterior of the MKZ, which was first introduced in 2013. From the refractive quality of the headlamps (which were inspired by crystal chandeliers and vases) to the need for "quiet luxury" (an appreciation of the finer things that embraces understatement and shies away from in-your-face swagger), Song spoke about the MKZ like a proud parent.
"Treat it like a rocket ship," he said, where every detail is a painstaking decision but function leads the way. Song spoke of the human to machine interface that really defines the driving experience. He also stressed his focus on depth as a core point of design emphasis. He highlighted the tight radius in the front of the car flowing into the bigger radius in the back – pleasing lines that he likened to a well-tailored suit. While most of the media folks in attendance powered through course after course at Broken Spanish, Song sat down with a pen and produced MKZ sketches for everyone. The proud parent's joy was on full display when Song sketched out the familiar lines of the MKZ from memory.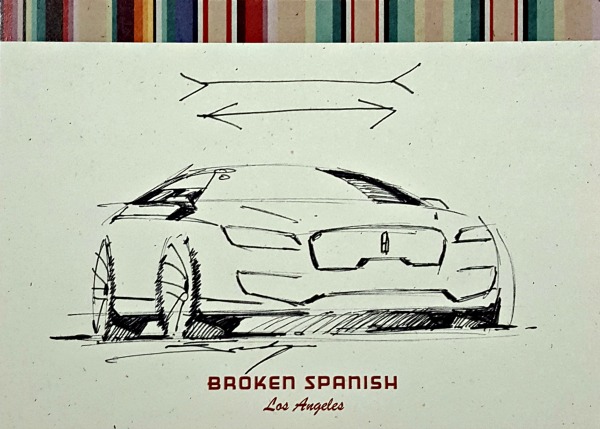 Song's partner in crime is Tom Ozog, the Chief Program Engineer for the MKZ. As Song put it, Song gets to come up with the concepts, like a retractable glass roof, and Ozog has to figure out how to execute it. Continuing with the "quiet luxury" theme, Ozog underscored the isolation from outside noises in the cabin as a core part of the MKZ experience.
"Quality is quietness," Ozog explained. He encouraged all the folks who would be testing out the MKZ to pay attention to this important feature. Ozog also emphasized the exterior design, overall craftsmanship and the "effortless performance" of the driving experience as distinctive features of the new MKZ.
After the good eats and introductory chats, it was time to hit the road. My destination was Hammer & Nails, a manicure/pedicure salon for men located in West Hollywood. I've never gotten a manicure before, so that was an interesting bit of man-pampering that I got to experience. If you're a guy and you need to up your hand/food grooming game in a chill environment with cool people, check em' out.
The 2017 MKZ Reserve AWD was my ride for the day. It came in Magnetic Grey Metallic with an Ebony Leather interior. As advertised, the overall luxury look-and-feel of the car definitely came with a dose of subtly. It's clearly in the luxury class, but it doesn't need to try too hard to flaunt this distinction. The outside lines are pleasing and display a certain depth, something I was keen to look for after chatting with Song. The interior cabin is a like a tastefully designed living room. Nothing gaudy. No gold and marble. Just cozy and comfortable with a touch of class.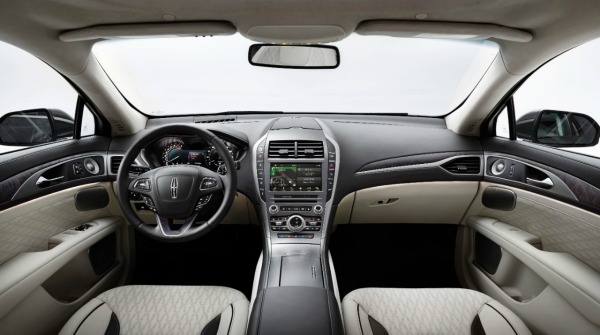 The MKZ had a few features that I knew I had to test out. The first was Auto Hold, a system that allows you to remove your foot off the brake when the car is idle. I was initially hesitant to activate this feature, as I can be pretty absent minded and clumsy at times. After working up a bit of courage, I gave it a go. It's the type of feature that you wouldn't think is really necessary. I've been leaving my foot on the brake when idle my whole life, so I never thought about active foot pressure being an inconvenience. After flipping the switch though, I never went back. It's a subtle indulgence that may seem unneeded, but being able to chill at a red light and adjust your comfort level without having to worry about the brake is really quite nice. There's no hiccup when you want to press the gas and go. It's all pretty seamless.
Another feature that I was keen on testing was the Active Cruise Control. I'm not really a big cruise control guy. I get that it can be convenient for long road trips, but just like using my foot to control the brakes, I'm pretty used to actively driving cars without assistance. With Lincoln's ACC, the cruise control senses traffic slowing ahead and reduces your speed to maintain a preset distance automatically. Your cruising speed resumes when traffic has passed, which is nifty. AAC also includes forward collision warning with brake support. This feature flashes a heads-up display to warn you of potential impact and even pre-charges/increases the sensitivity of brake assist to provide a more responsive braking situation if you're about to smash into someone.
Any review of the MKZ wouldn't be complete without a discussion of the Revel Audio System. The MKZ comes in 14 and 20 speaker options. I'm glad I got the 20 speaker Ultima setup. I just got back from Spain so I was keen on bumping some tunes that I picked up at the Rastro. Like this record. Pairing my phone up to the Revel Audio System was super easy, and I was blasting travel tunes in no time. The sound system really is a major selling point here, especially with the overall quietness of the cabin helping to isolate the sounds you actually want to hear. No matter what seat you end up in, you're going to get a crisp, rich audio experience in this ride. It also helped that the redesigned control panel was as intuitive as advertised, allowing me to jump from Spotify playlists to the navigation map with ease.
There's a lot to like about the new MKZ: the understated luxury, the signature grille, comfort and quality sound for all passengers, clean lines, a fully retractable panoramic glass roof. You can't argue with 41 city/38 hwy/40 combined mpg from the 2.0L Atkinson-Cycle I-4 Hybrid Engine either. It's the little things that go a long way with this car, and with releases like this, it's easy to understand why Lincoln is experiencing double-digit growth in year-over-year sales.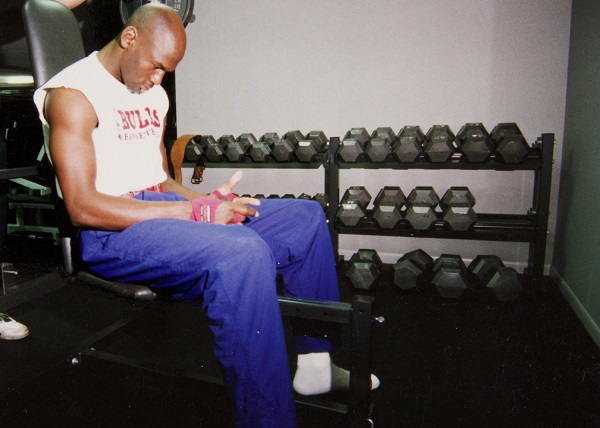 For those who didn't follow Michael Jordan's career closely he did have his struggles in the league. To counter those challenges he needed to break down those metaphorical walls that he couldn't breakthrough. A wall he had to breach in order to achieve his championship dreams.
"The physicality of the game was changing," said Michael Jordan. "The league was allowing defenders to be a lot more physical with the ball handler and I knew that I had to find a way to get stronger and be able to deal with the beating."
His strategy entailed pre-practice and one-on-one workouts with his trainer, focused on strength training and weights. Motivated by Jordan's commitment, his teammates began to join in the extracurricular sessions, which often started as early as 7am. Jordan would famously arrive to the gym, with a wry smile and cup of coffee in hand. Aptly the gathering soon became known as the "Breakfast Club."
The "Breakfast Club" was the foundation for Michael's epic six title, six Finals MVP run. The sessions proved to Jordan that the status quo was not enough; if he wanted to be a champion there were extra steps involved.
"Breakfast Club was a mindset more than a workout," clarifies Jordan. "We wanted to be more prepared than anyone else."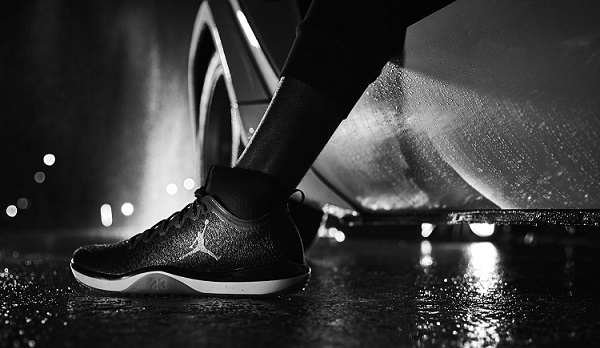 Today, the brand brings the Jordan Breakfast Club to kids around the world through an elevated training collection and interactive training regime curated by Jordan Brand's family of athletes and Master Trainer. "Michael is the blueprint for greatness," says Larry Miller, President of Jordan Brand. "We are excited to be able to share some of these insights and training tips with kids who are striving to reach their own greatness."
The Jordan Breakfast Club Training experience is built around a 30-day program designed by Alex Molden – Jordan Master Trainer and former pro-athlete. The service platform helps kids improve their speed, strength and reaction skills for the season ahead.
After subscribing to the program digitally, athletes will have the opportunity to begin training immediately using the drills and techniques introduced by a collection of Jordan Brand athletes, such as Dez Bryant, Erik Kynard, and Jalen Ramsey. These digital sessions, which will be delivered directly to the athlete through a Jordan Chatbox® execution, are geared toward athletes of all levels.
Athletes can pre-register for the Jordan Breakfast Club at Jordan.com/training and will begin receiving workouts on September 6. Live experiences will be offered in Chicago, New York, Los Angeles and Toronto as well.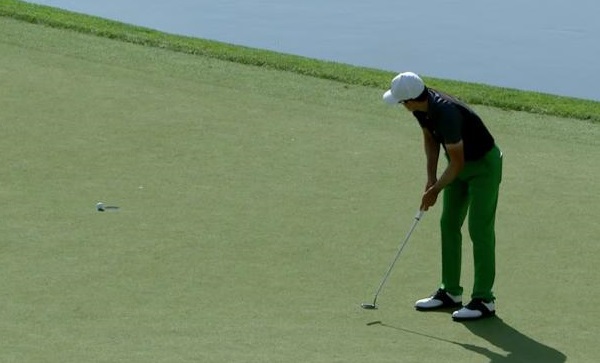 Have you been watching the summer games in Rio? Golf fans are excited that golf is returning to the Games for the first time in 112 years. To celebrate Michelob ULTRA is ready to tee up the excitement in Rio to rally fans in celebrating the sport – showing their support for Team USA.
To do so, Michelob ULTRA today debuted a unique video below  with a comedic tone featuring pro golfer Scott Langley in action, though in this case, one that shows what it would be like with Scott playing and an animated Brazilian soccer announcer giving the animated play-by-play.
In the video  Michelob ULTRA enlisted Nilson César, a famous Brazillian soccer announcer to narrate the spot in a way that only he could – conveying excitement through his mastery of language, enthusiasm, and words that while normal for soccer, makes us all look at golf in a whole new way.
This is all part of Michelob ULTRA's way of celebrating the return of the sport, as an official sponsor of the PGA Tour and Champions Tour, while simultaneously paying homage to the well-known excitement that host country Brazil has for the beautiful game of soccer.
To get in on the fun, Michelob ULTRA is inviting fans 21 years old and older to share their best golf shot for a chance to receive their own soccer-inspired video as a parody of the ad. Share your best swings at @MichelobULTRA with the hashtag #ULTRAgolf on Facebook, Twitter and Instagram.