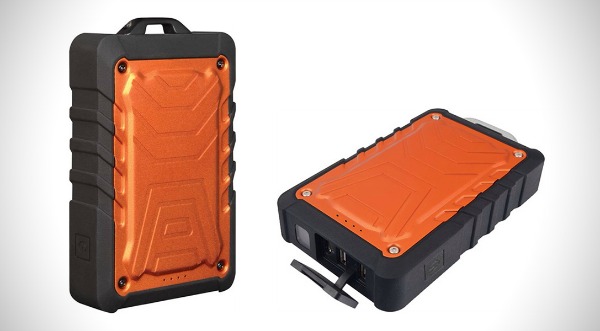 Whenever I leave the house for more than an hour so, I always have some sort of charging device in tow. Maybe I'm on my phone too much, but I'm just spoiled like that. I like keeping track of the latest football news, streaming music whenever it suits me, looking up directions for the quickest route someplace to avoid LA traffic, settling arguments on trivia and so forth. I also crush a lot of candy on the regular. It calms me down.
The point is we're all so tethered to our cell phones that whenever we find ourselves low on juice, a very particular type of panic sets in. The prospect of losing that digital extension of ourselves is discomforting. We've all been in this situation. That's why we stock up on portable battery packs.
But not all battery packs are created equally. Some are more transportable than others. Some have short lifespans. Some chargers get you fully juiced up in no time and others just sort of sit there, on, but not really helping your cause. Sometimes a little pocket battery thing will do the trick if you need just a little boost before you get back to a wall charger. Other people have battery pack needs that can best described as "industrial."
The ToughTested rugged battery pack is made for people with industrial-style device charging needs. It's not something you necessarily want to stash in a pocket. Not to say that you can't – the thing isn't that big – but it does have some heft to it. This isn't a rinky-dink, plug-in-a-cord-and-hope-for-the-best type battery situation. It's an 8,000mAh weatherproof dual USB battery pack that provides up to five full charges for most smartphones and is IP-65-rated for water, dust and shock protection.
Got one of those little cig lighter chargers in your car? Forget about it. The ToughTested rugged battery pack is like 30 of those things wrapped up into one little brick. It charges up to two phones at once at a noticeably fast pace (something called InstaSense technology allows for the fastest possible charge). And you can keep getting more juice out of this thing long before it's fully drained.
Outside of all this super functional utility, I appreciate that this thing feels like it could survive an apocalypse. Seriously. You can drop this in the sink, out of your car or off a building and still charge up two people's cell phones no problem. Heading to the beach with your phone at 25%? Toss this pack in your beach bag and you'll be good for at least a few days. You'll want to make sure your phone is protected from the elements, but you know you don't have to worry about your battery pack.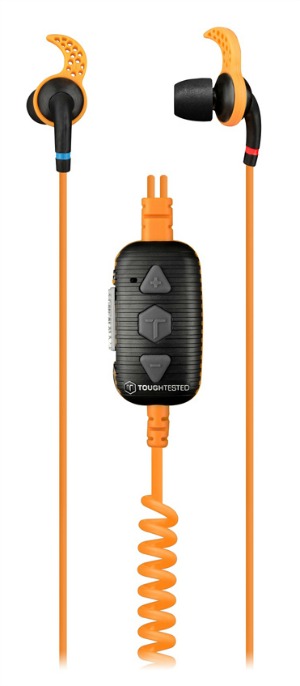 Along with the rugged battery pack, ToughTested also sent us out a pair of Marine waterproof earbuds to review. True to the brand name, these earbuds were designed to take a beating. The cord uses silicon-coated Kevlar. Kevlar, bro! And these things are IP67-rated to be water, sweat and dust resistant.
What does IP67 mean anyway? Glad you asked! IP stands for Ingress Protection and the full IP code is the Ingress Protection Rating (sometimes referred to as International Protection Rating). It's an international standard that "classifies the degrees of protection provided against the intrusion of solid objects (including body parts like hands and fingers), dust, accidental contact, and water in electrical enclosures." The whole point of this rating is to give consumers more detailed information on products that are marketed as "waterproof."
The first digit in the IP code refers to level of protection against solids (0-6) and the second digit refers to level of protection against liquids (0-8). So an IP-67 rating is pretty amazing. The "6" means that these earbuds are "dust tight" with no ingress of dust; complete protection against contact. The "7" means that these earbuds are protected from water immersion up to 1 meter.
So when ToughTested says these earbuds are waterproof, they mean it. If you're the kind of outdoorsy type person who likes to pair wilderness with a great soundtrack, these earbuds are definitely worth checking out. Their toughness is unquestioned and the noise cancellation factor on these guys is legit. We're talking a Certified Noise Reduction Rating (NRR) of 26db. You could basically use these as an earplugs-only option if you just want to drown out any outside noise.
The sport-fit shark fins on the buds themselves make for super secure in-ear fit. The Halo 360 mic and quick access controls allows you to easily handle phone calls. My one complaint is that I would prefer a bit more on the low end of the sound spectrum, but if you're wearing these on a boat, you're probably not overly concerned about bumping basslines.
If you tend to abuse your electronic devices, take a look at these two products from ToughTested. If they work under extreme conditions with top protection ratings, they'll probably suit your day-to-day device habits just fine.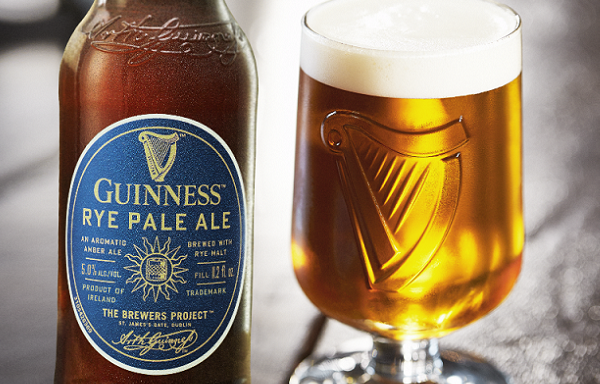 Guinness had just released some very cool news. They announced the newest additions to their growing portfolio. It will be a Rye Pale Ale and Antwerpen Stout. Both of the beers are available nationwide until December. Here is some information on each one.
Rye Pale Ale: Created last year around the holiday as a gift for family and friends, Guinness Rye Pale Ale quickly became a staple at the Open Gate Brewery in Dublin. With a peppery bite thanks to the rye malt used, Rye Pale Ale gets a nice balance from the grapefruit and citrus flavor from Mosaic and Cascade hops. The beer was such a hit that Guinness began brewing larger batches in order for more people to sample it.
Antwerpen Stout: Previously only available in Belgium, Guinness Antwerpen Stout is making its way to the US for the first time since the initial batch was brewed in 1944. With intense roasted malt, smoked wood, raisin and licorice notes and its sweet smells of bittersweet chocolate, coffee and a touch of black currant, the beer is still a favorite of brewers at St. James's Gate.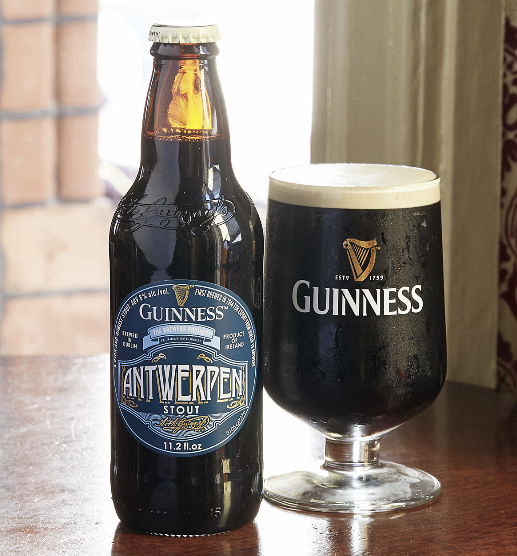 Both of these beers are the latest to come from The Brewers Project, the same team behind Guinness Blonde American Lager and Nitro IPA.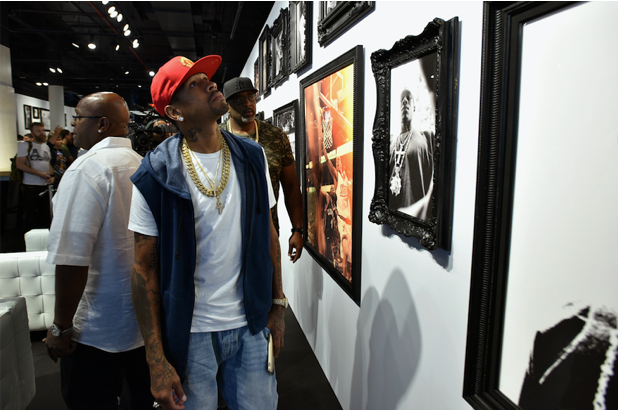 Earlier this week at the Union Square FitHub in NYC, Reebok Classic held an exclusive celebration of Allen Iverson's legacy after his Hall of Fame induction last week as well as the 20th Anniversary of his iconic Question Mid sneaker this year.
Reebok surprised Allen Iverson by transforming the Union Square store into an homage to the "Answer" himself, fashioning the store into an art gallery, which included larger than life iconic photos of Allen Iverson shot by famed photographer Gary Land. Gary also provided Allen Iverson with his unreleased photography book that features some of AI's top on court and off court moments, serving as a visual history of Allen's storied career and legacy.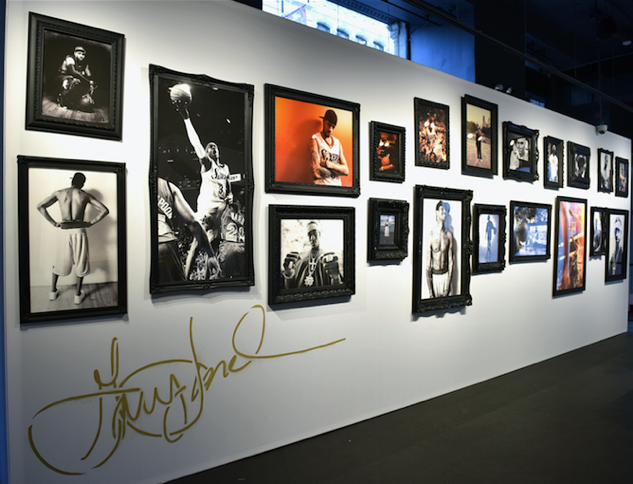 The event also served as a preview of the Packer Shoes takeover of the Union Square FitHub location on Friday, September 16th, and guests were able to check out the new Reebok Classic x Packer Shoes Question Mid "Curtain Call," as part of the Question Mid 20th Anniversary collection this year.  Limited to just 500 pairs for $175, the all black colorway in premium Horween leather upper references both the original Question Mid "Red Toe" and "Blue Toe" sneakers with a hit of red on the toe box and blue on the collar.
Surrounded by some of his closest friends and supporters including Mike Packer (of Packer Shoes), Fabolous, Melody Ehsani, Swizz Beatz, Jahlil Beats, and Ramon Sessions, among others.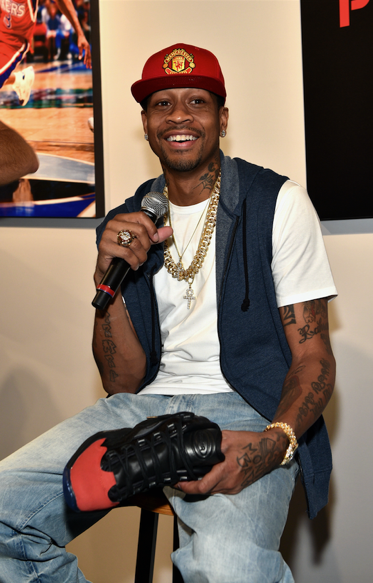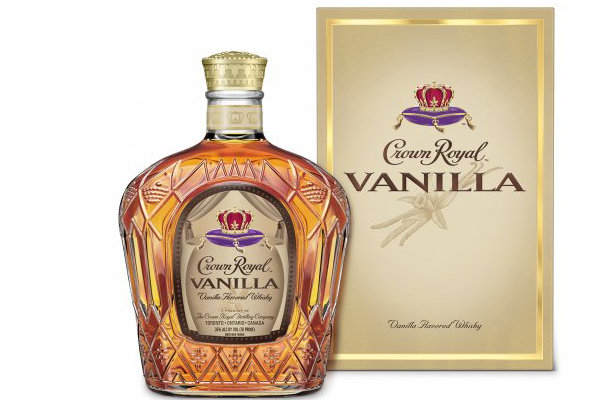 Crown Royal is at it again! They recently released a new variant to the outstanding whisky lineup. It is Crown Royal Vanilla. To make this variant Crown Royal had their master blender carefully infused the rich flavor of Madagascar Bourbon Vanilla to their whisky. The result is a uniquely sophisticated whisky, bursting with the bold flavor of vanilla and the distinctive smoothness of Crown Royal.
The smell of the Crown Royal Vanilla has a rich vanilla bean with delicate hints of oak with a creamy vanilla with a smooth, light whisky finish that has a warming Crème Brulee aftertaste. This is just another fine variant in their collection. The next time you are looking to enjoy whisky responsibly try out the Crown Royal Vanilla. Below are some cocktail that you can try with the new whisky.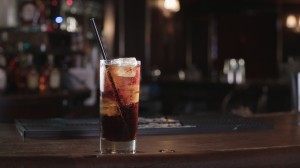 Crown Royal Hard Cherry Cola
Ingredients
1.5 oz Crown Royal Vanilla
4 oz Cherry Cola
Glass: Highball Glass
Add Crown Royal Vanilla to an ice-filled highball glass and add Cherry Cola and stir.
Vanilla Ice
Ingredients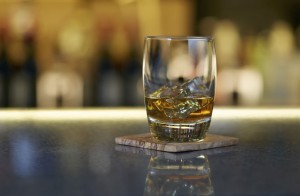 1.5 oz Crown Royal Vanilla
Ice
Place single ice cube in rocks glass and top off with Crown Royal Vanilla.
Vanilla Old Fashioned
Ingredients
1 oz Crown Royal Vanilla
.25oz Simple syrup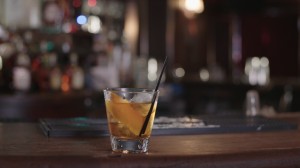 1-3 dashes Bitters
Glass: Rocks Glass
Combine all ingredients in a mixing glass with ice and stir until chilled. Next strain into a rocks glass over fresh ice and garnish with orange twist.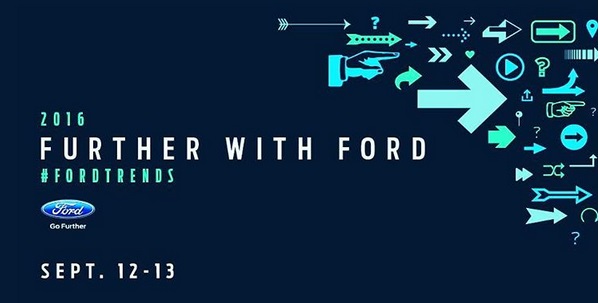 Earlier this week I was in Detroit, Michigan to be part of the #FordTrends media trip from Ford Motor Company. I have been on media trips before for car companies, but this one was different. We did get a chance to test the cars and trucks, but the first day we explored a variety of topics. Most of those topics really didn't involve the automotive industry, but how Ford was looking to reduce their carbon footprint and how technology is driving them to create new innovations in their product line. There were a lot of great questions asked. It started up an intriguing dialogue that I am still thinking about.
All of these different topics and conversations were looking to what the future might hold. It wasn't just about the automotive industry, but how the world will look in a few years. There might be some naysayers, but Ford is trying to use recycled products in their cars and trucks to reduce the need for new materials to be created for their product line.
Ford uses recycled cotton, soy, wheat and plastics in the construction of their new vehicles. Ford uses soy-based polyurethane foam on every vehicle built in North America, reducing petroleum production by more than 5 million pounds and carbon dioxide emissions by more than 20 million pounds annually. Ford is the only automaker to use REPREVE –an innovative, recycled fiber made from plastic bottles – in its vehicles, including the all-new F-150. By using this recycled material, Ford will have diverted more than 11 million plastic bottles from landfills in 2015 alone. Ford was able to use Coca-Cola's PlantBottle material to produce the first-ever fiber that can be woven into durable, automotive-grade PET.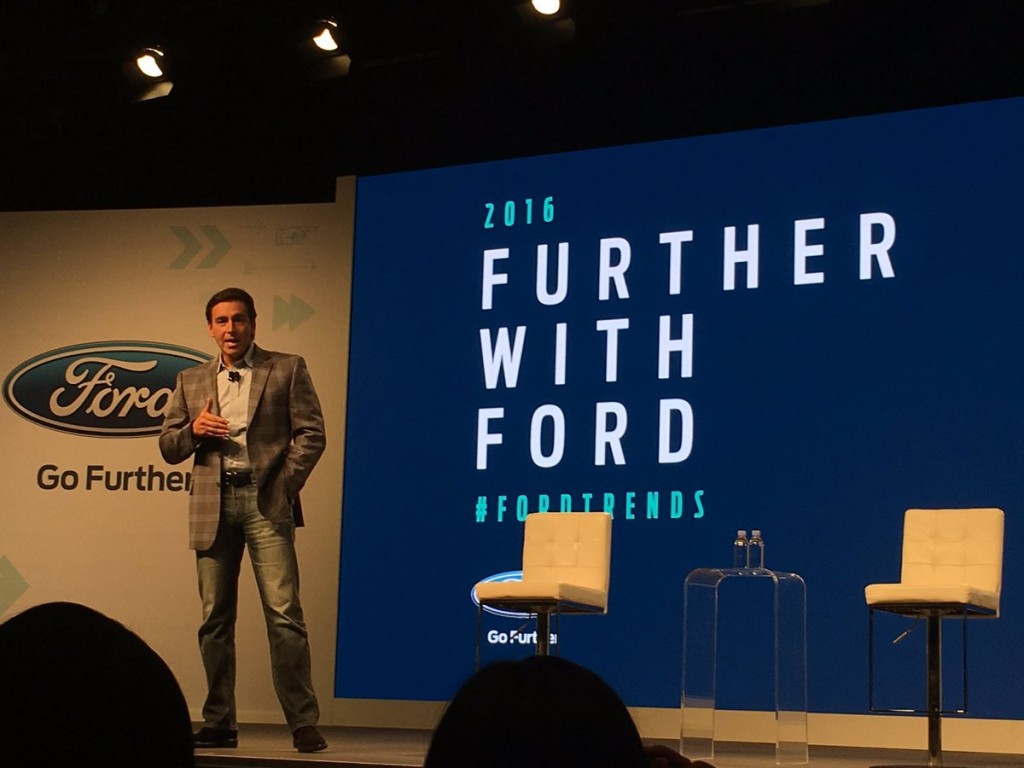 There were also discussions about ride sharing vehicles and autonomous vehicles. Ford CEO Mark Fields said that there should be self-driving cars on the road by the year 2021 in large cities used in ride sharing programs. There were even talks on car sharing and flexible use and ownership. This isn't going to be a change over night, but Ford is looking at the way millennials are looking at the world. They are not looking to consume products, but experiences. This will dramatically change the retail world for all industries.
The next day we had Andy Serwer from Yahoo Finance talk with Bill Ford about his take on what to expect from Ford in the near future. Bill agreed with his CEO that we will see autonomous cars on the road in a few years, but people will still want to drive cars.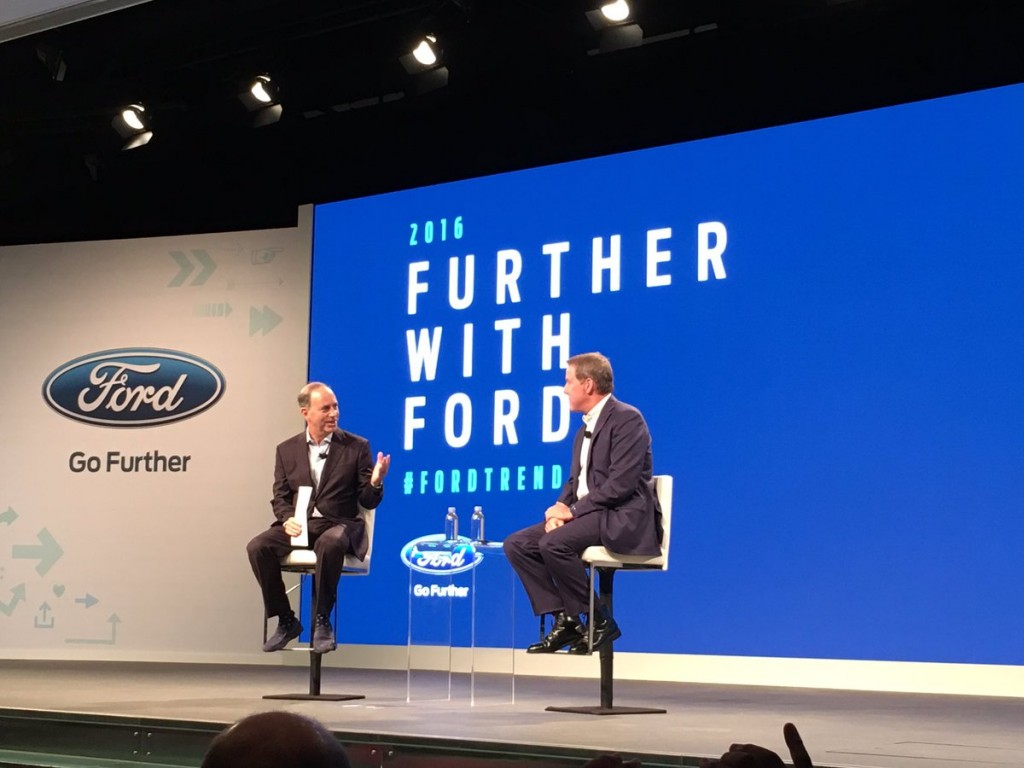 After the closing remarks with Bill and Andy we were able to test out some of the 2017 vehicles out on the test track. Since I haven't driven a truck in a long time I wanted to make sure I had time with the F-150. As soon as I got into the 2017 model my perceptions of a truck were completely off. There was a ton of room for the front passengers as well as the back passengers. The handling on the F-150 wasn't bulky or clunky. The acceleration was beyond amazing. I didn't know a truck could move so quickly from idle to drive. So not only was I taken back from the first day of talks and discussions on how Ford was looking to reduce their carbon footprint, but now all of my preconceptions of Ford trucks were thrown out the window.
My trip to Detroit was outstanding all the way around. I got to see how Ford was looking to make quality vehicles that were fun to drive, but was also making sure that they were taking care of our planet. I was part of discussions on how we all can look to the future and use the science and technology to not only make amazing products, but create them in a smart way.
If you are curious about what Ford is doing you can go to their website or follow along on social media by using the #FordTrends hashtag. I am looking forward to what Ford will have in store for us in the near future!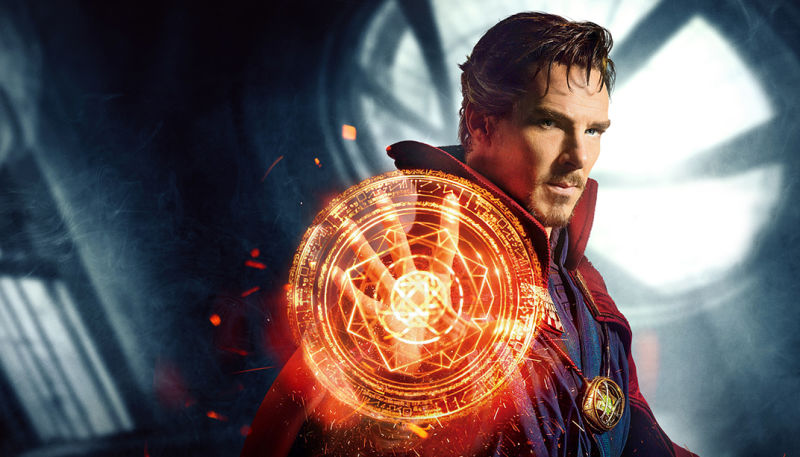 Later this year Marvel's Doctor Strange is coming to theaters. It is another great chapter in the Marvel cinematic universe. With the release of Captain America: Civil War on Blu-ray and DVD came a new featurette on Dr. Strange. Check out the footage below.
Dr. Stephen Strange, who is a young, arrogant surgeon with a promising career that loses his ability to operate after a terrible accident. Despondent and suicidal, Dr. Strange seeks advice from a mystical being known as the Ancient One and learns that he is the newly designated Sorceror Supreme, responsible for protecting the planet from evil. With his girlfriend Clea and his loyal assistant Wong in tow, Strange sets out to fulfill his destiny.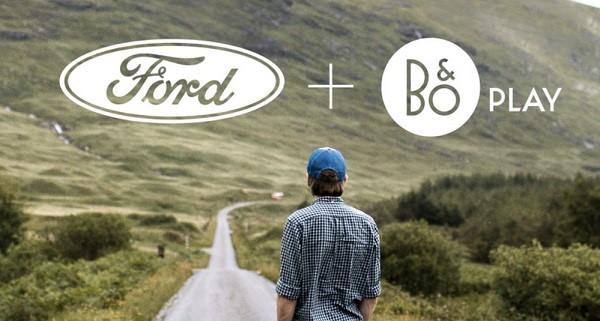 This week I am in Detroit to check out some new innovation from Ford. I have seen a lot new tech and design added to the Ford cars and trucks we all know and love. While I am here I heard that  new car buyers say audio brands are influencing their opinions of vehicles, Ford and HARMAN are teaming up to revolutionize in-vehicle experiences through the introduction of all-new B&O PLAY audio systems in Ford vehicles worldwide.
"Customers tell us they value consistent, high-quality audio experiences, and our collaboration with HARMAN is helping provide that," said Raj Nair, Ford's executive vice president, product development and chief technical officer. "This is just one of the ways we are creating richer, more engaging in-vehicle experiences for customers."
A recent Ipsos 2016 Automotive Audio Branding study, shows roughly one-third of new car buyers say that the audio brand in their next vehicle would have a significant impact on their purchase consideration. B&O PLAY products reimagine more than 90 years of audio heritage, with natural materials, distinctive design and high-quality audio for seamlessly integrated experiences, whether a listener is in their home, on the go, or soon, in their car. Ford announced the exclusive collaboration with HARMAN during the automaker's annual Further with Ford trend conference. B&O PLAY debuts in Ford vehicles globally starting next year.
For further information regarding B&O PLAY and Ford, visit www.beoplay.com/Ford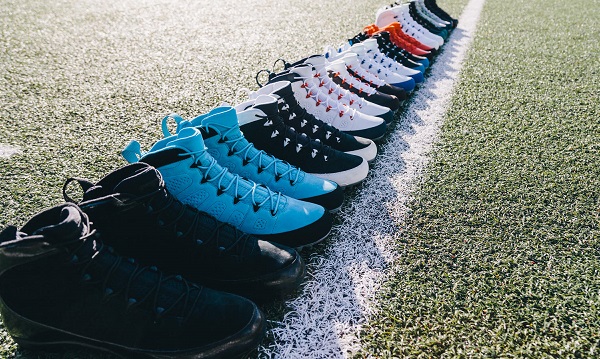 The Air Jordan sneaker is not just for athletes who play basketball. The Jordan Brand also has kicks in the other sports too. Since the early 2000s, Air Jordan silhouettes have had a strong presence on the gridiron, with several of the game's greats, including one of the brand's founding football athletes, receiver Randy Moss, and world-champion safety Earl Thomas, executing game-winning plays in Jordan footwear.
This weekend, Jordan Brand builds on this celebrated heritage with player-exclusive Air Jordan IX cleats. Originally released in 1993, the Air Jordan IX was the first namesake sneaker issued following Michael Jordan's initial retirement from professional basketball and worn by Jordan in his pursuit of a baseball career. Now, the shoe continues its cleated legacy as Jordan Brand athletes celebrate kick-off weekend in the bespoke cleats.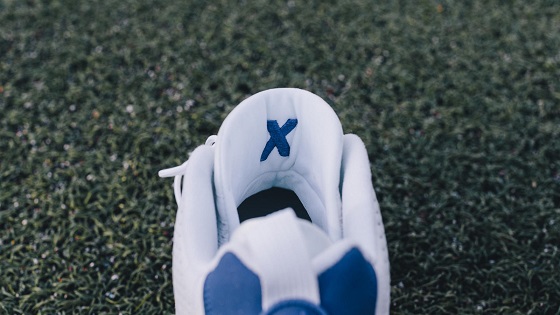 Each cleat is designed in the athlete's preferred mid- or low-cut style and features team-inspired color schemes, personalized tongue embroidery, a Dynamic Fit inner bootie and a single-pull lacing system.
This season, Jordan Brand is also proud to extend its family of football athletes by welcoming Golden Tate, world-champion and Pro Bowl wide receiver, Thomas Davis, Pro Bowler and elite outside linebacker, and Jordan Reed, a dynamic tight end. Jordan Brand rookies, Jalen Ramsey and Corey Coleman, will also take the professional field for the first time this Sunday.
Stay tuned to Nike News and @Jumpman23 on Instagram and Twitter for more information on Jordan Brand's family of athletes.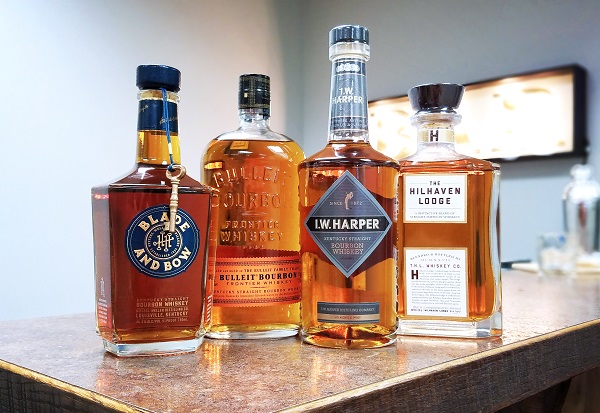 September is National Bourbon Heritage Month. So this month we can celebrates its ninth anniversary reinforcing the 1964 Act of Congress that declared bourbon "America's Native Spirit." Passed unanimously by the US Senate, the bill inspires the celebration of the indigenous Kentucky spirit, moderately, all month-long.
So to celebrate here are some fantastic bourbons that you can pick up and enjoy responsibly this month.
Bulleit Bourbon
Suggested Retail Price: $27.99
Tom Bulleit originally considered calling Bulleit Bourbon, based on his great, great grandfather's high-rye recipe, "Thoroughbred Bourbon." Bulleit Bourbon can be found nationwide, but lucky consumers in Kentucky may be able to get their hands on the newest addition to the family – Bulleit Barrel Strength.
Blade and Bow Kentucky Straight Bourbon Whiskey
Suggested Retail Price: $49.99
Blade and Bow's five keys represent the five steps of crafting bourbon. The sixth "unofficial key" is southern hospitality, which Stitzel-Weller Distillery's Carol Perry has showcased every day for the past 45 years as the Stitzel-Weller Distillery's friendliest face and head greeter.
The Hilhaven Lodge
Suggested Retail Price: $49.99
In 1927, The Hilhaven Lodge was built and the first "talkie" film "The Jazz Singer" was released, significantly impacting the entertainment industry. The Hilhaven Lodge is a new release for 2016 in partnership with Hilhaven Lodge's owner, Hollywood producer and director, Brett Ratner.
I.W. Harper Kentucky Straight Bourbon Whiskey
Suggested Retail Price: $34.99
Since the launch of their very own fashion line in the height of their popularity in the 1940's, I.W. Harper has long been immersed in style. The brand honors its stylish roots today with Goorin Bros. and "The Harper" – a premium felt fedora featuring the I.W. Harper's iconic "Bowing Man" on the interior available for a limited-time this holiday season.
Check out this recipe from I.W. Harper. It is a whiskey smash cocktail.
I.W. Harper Whiskey Smash
1.5 oz. I.W. Harper
.5 oz. fresh squeezed lime juice
Top with ginger beer (and candied ginger if you have it- gives it a nice spice)
Garnish with a sliced lime


Today, Reebok celebrates the illustrious careers of two of its most storied basketball athletes – Allen Iverson and Shaquille O'Neal.  As they take the stage in Springfield, MA today for their official inductions into the annals of basketball history, Reebok will be releasing two limited edition versions of their two iconic Reebok sneakers – Allen Iverson's Question Mid and Shaq's Shaq Attaq.
Dubbed the Question Mid "Celebrate" and the Shaq Attaq "Celebrate", the shoes will go on sale at noon EST today exclusively at Reebok.com – www.reebok.com/us/celebrate
Made of premium Italian Pellegrini leather uppers in platinum metallic, the sneakers sport pale fold smooth leather accents on the heels (and the toe of the Question Mid) with deep debossed logo treatments and glove-soft chalk leather linings.  The shoes are an homage to each of the player's permanent mark on basketball and culture in general, but also serves as a thank you from both Allen Iverson and Shaq to their fans and supporters via messages on the insoles of both sneaker styles.
Allen Iverson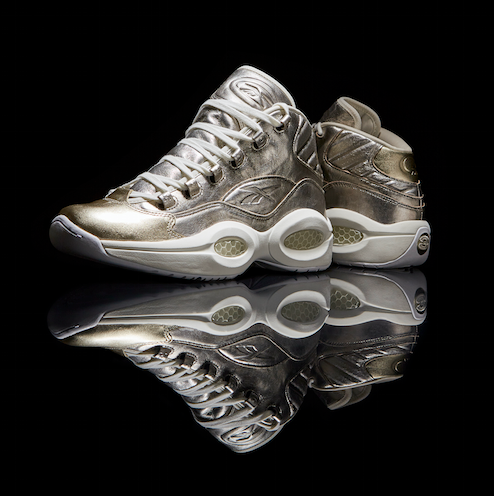 The Answer
This induction is a tribute to everybody that helped me – my family, my friends, my fans.  I want so much for the people that stuck with me through everything, I want them to feel good about it.  I want them to feel like they're Hall of Famers.  Everybody that was with me throughout the ride, I want them to be proud of themselves for helping me get to such a high level.  Thank you from the bottom of my heart. – Allen
Dear Shaq-Nation,
It's been a long journey in this game and I can truly say that I've loved every part of it.  I set out to be the most dominant player ever, but stats don't validate my career, the respect of my peers and love from the fans are my biggest validation.  This induction is only a part of what makes my career so special, the other it you, the fans.  Without your love & support, I would never have become the Big Diesel.  From the bottom of my heart, I give you the big thank you. – Shaq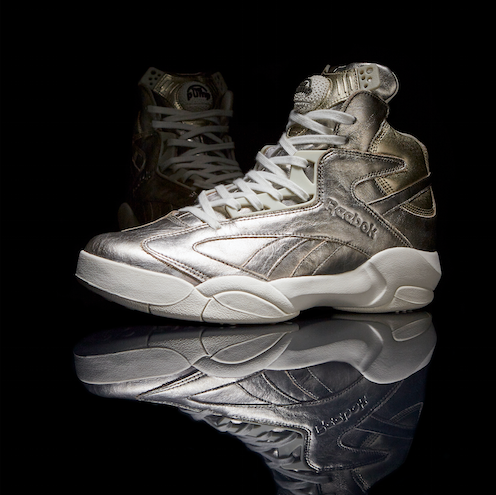 The Question Mid "Celebrate" and the Shaq Attaq "Celebrate" will retail for $275 exclusively at Reebok.com today at 12pm EST.