The Capital One Mind Over Money Study, in collaboration with The Decision Lab, unpacks the impact stress has on financial decision making.
The Mind Over Money Study found:
●     77% of those surveyed reported feeling anxious about their financial situation
●     58% feel that finances control their life
●      When stressed, people are less likely to: save, plan their spending and feel in control
The actionable takeaway:
●      Thinking "big picture" about long-term goals for even a few seconds can reverse the effects stress has on our decision making, helping people to become better at saving and budgeting and more confident about being able to deal with their finances
●      Poor money habits are influenced by mindset, irrespective of financial circumstance (the study controlled for household income and credit score)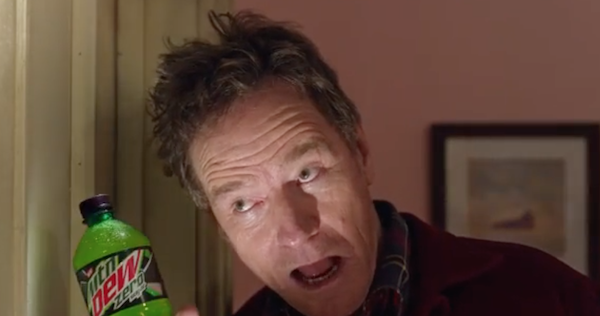 MTN DEW today officially debuted its epic :30 second Super Bowl ad – featuring Bryan Cranston and Tracee Ellis Ross. The spot was first revealed this morning on Instagram by Tracee – check it out HERE!
The commercial spotlights MTN DEW Zero Sugar, the brand's newest beverage, and reimagines the classic movie The Shining in a way that only DEW can – proving that some things can be "as good as the original."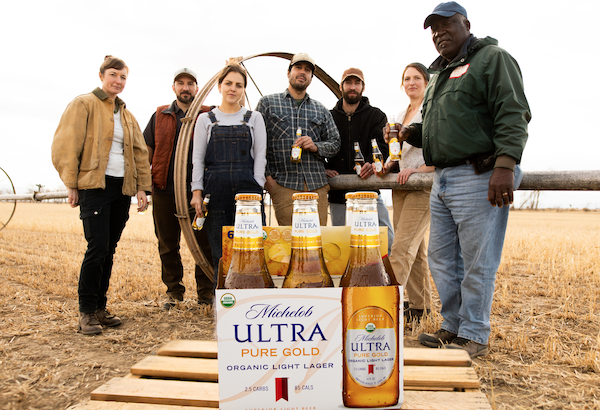 Michelob ULTRA Pure Gold unveiled its highly anticipated Super Bowl commercial. The organic beer's commercial announces its new 6 For 6-Pack program which allows consumers to join Michelob ULTRA Pure Gold's mission to help farmers transition to organic. A portion of sales from each purchase of a 6-pack of Michelob ULTRA Pure Gold will go directly to farmers looking to transition to organic – so you can do good while stocking up for your Super Bowl party!
Less than one percent of American farmland is organic, but with more and more people switching to organic food and beverages, the leading organic beer brand recognizes the importance of making organic ingredients accessible.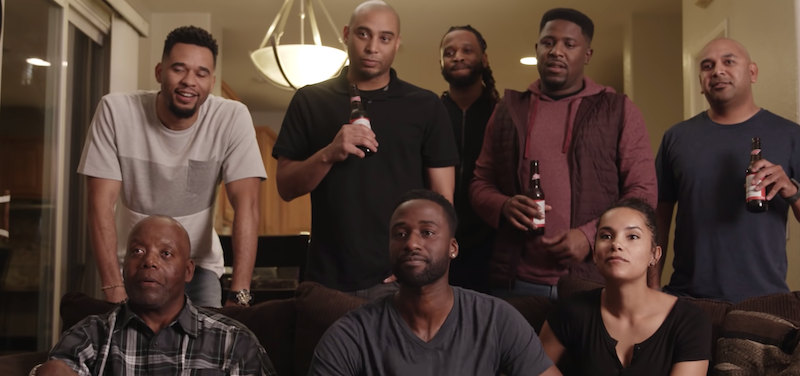 Budweiser released its Super Bowl teaser video which showcases the emotional reactions of people who inspired Budweiser's Super Bowl spot. The brand's ad focuses on the American spirit and the celebration of our nation's values. The teaser video features reactions from the following:
·         Ali Krieger and Ashlyn Harris - members of both the U.S. National Women's Soccer League and the National Women's Soccer League, and recent newly weds
·         Ken E. Nwadike Jr. - documentary filmmaker, motivational speaker, and peace activist from San Diego, Calif. popularly known as the Free Hugs Guy
·         Bernie and Mason Miller - U.S. Army Sgt. Mason Miller and his dad Bernie from Tempe, Ariz.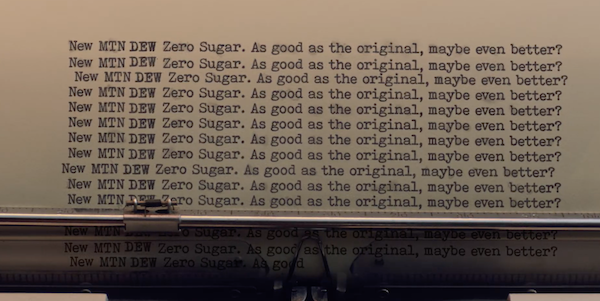 MTN DEW introduces MTN DEW Zero Sugar, a new product that offers all the bold charge and flavor of the original MTN DEW, now without any sugar. MTN DEW Zero Sugar is for fans who love the exhilarating taste of DEW and anyone who enjoys carbonated beverages. The new thirst-quenching beverage is available in stores nationwide as of Monday, January 13.
"This is a big moment for DEW. We are excited to give customers a zero-sugar offering. Because our fans are uncompromising with the DEW they know and love, we knew we had to pull off a formulation that would preserve the great taste of the original," said Nicole Portwood, Vice President of Marketing, MTN DEW. "MTN DEW Zero Sugar delivers on a bold flavor and ever-evolving consumer preferences."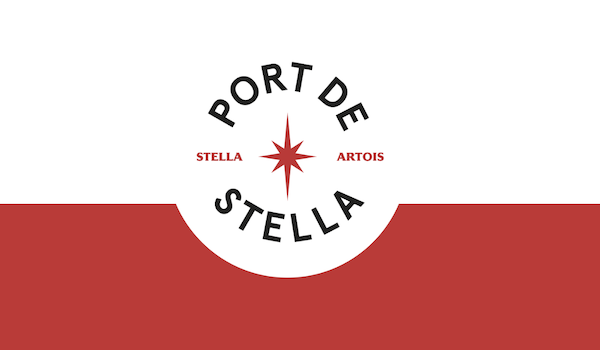 Super Bowl LIV is less than three weeks away – and while there is a party for everyone, there will be nothing like Stella Artois' debut of Port de Stella: the ultimate destination for world-class food, music, style.
Explore something new without going abroad.
Popping up around the U.S. throughout 2020, Port de Stella will make its debut in Miami during Super Bowl weekend, inviting locals and Super Bowl goers the chance to taste, touch and experience the best of Europe and the Life Artois ahead of America's most iconic sporting holiday.
Port de Stella is open Thursday, January 30th through Saturday, February 1st at The Wharf Miami.
·         5:00 – 11:00pm on Thursday
·         12:00 (noon) – 11:00pm on Friday and Saturday
Tickets are FREE throughout Super Bowl weekend at www.PortdeStella.com.
Don't want to deal with the congested drive between South Beach to Downtown Miami? Stella Artois will turn routine journeys into dream voyages by offering fans a stunning alternative to their frustrating commutes, especially during the Super Bowl. Stella fans can reserve a ticket for a luxurious boat ride between South Beach and Downtown Miami at www.PortDeStella.com.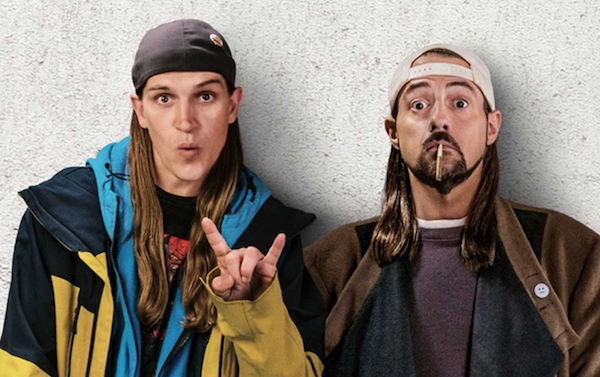 Everyone's favorite stoners are back and more hilarious than ever when Jay and Silent Bob Reboot arrives on Blu-ray™ (plus Digital), DVD, Digital, and On Demand January 21 from Lionsgate. From the guys that brought you Clerks, Chasing Amy, and Mallrats, Jason Mewes and Kevin Smith deliver another smash hit with a 94% audience score on Rotten Tomatoes™ full of nostalgia and cameos from the likes of Ben Affleck, Shannon Elizabeth, Chris Hemsworth, Jason Lee, Justin Long, Harley Quinn Smith, and more!
The stoner icons who first hit the screen 25 years ago in Clerks are back, bringing high times and hilarity in the newest star-studded adventure from Kevin Smith's legendary franchise. When Jay and Silent Bob discover that Hollywood is rebooting an old movie based on them, it's game on, as the clueless duo embark on another cross-country mission to stop the madness all over again! With all-star cameos from Matt Damon, Ben Affleck, Chris Hemsworth, Rosario Dawson, Melissa Benoist, Joe Manganiello, Molly Shannon, and more, this is the kickass comedy reboot you've been waiting for.
Bring home Jay and Silent Bob Reboot and celebrate the hilarity while diving deeper into the production with cast interviews, bloopers, a hair reel, and more. The Jay and Silent Bob Reboot Blu-ray and DVD will be available for the suggested retail price of $21.99 and $19.98, respectively.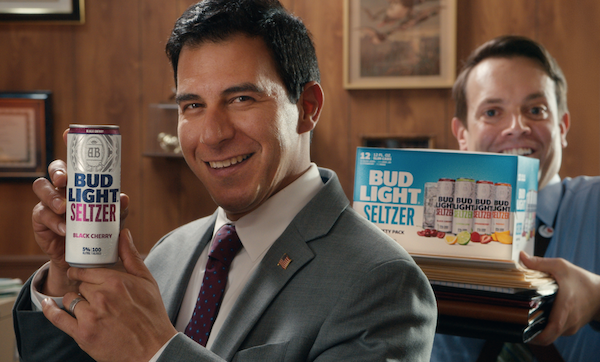 With the NFL Divisional playoffs here this weekend we get to celebrate with Bud Light Seltzer hitting national shelves on this Monday, January 13.
The Bud Light Seltzer campaign stays true to the fun, light personality fans know and love from Bud Light and takes place in a fictional setting in Seltzer, Pennsylvania, introducing new characters such as the Mayor, Coach, Sheriff and Barkeeper. Within the spots, characters go back and forth on defining Bud Light Seltzer and ultimately land on claiming that whether you like Bud Light or not, you'll love Bud Light Seltzer, championing it's taste as unquestionably good.
The Bud Light Seltzer commercials also include a functional Bud Light Seltzer call center hotline, 1-833-BL-SELTZ,  to help answer consumer questions around Bud Light Seltzer – how it's made, where it comes from and what to expect.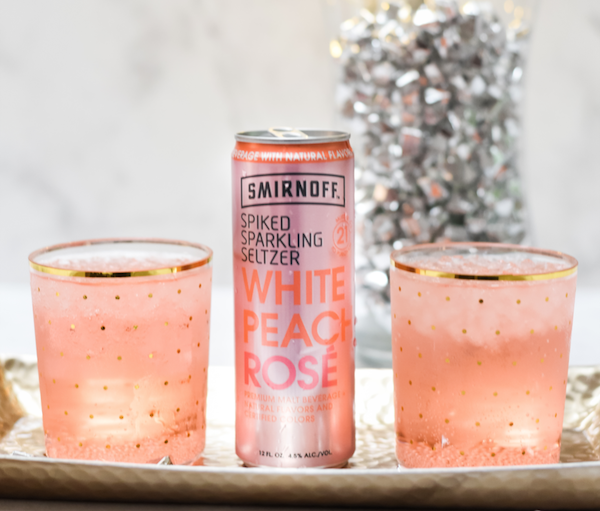 The holidays are a time filled with cookies, cakes and everything sweet, but the New Year is full of resolutions! If one of yours is cutting back on sugar intake, Smirnoff has just the right drinks for your parties.
New Year, New You. Cocktails like the Ginger Peach Smash or Sparkling Berry Spritzer are bubly options without all the added sugar from traditional drinks like champagne. By using zero-sugar products like Smirnoff Zero Sugar Infusions Strawberry & Rose and Smirnoff Smirnoff Seltzer Raspberry Rosé and Smirnoff Seltzer Ginger Peach as the base, these cocktails contain hardly any sugar but TONS of flavor so you will enjoy sipping.
If you want to make things super simple – but totally delicious – you can sip on one of the four flavors of Smirnoff Spiked Sparkling Seltzer Four Ways to Rosé. The zero-sugar hard seltzers are available in Raspberry Rosé, White Peach Rosé, Strawberry Rosé and Pink Apple Rosé.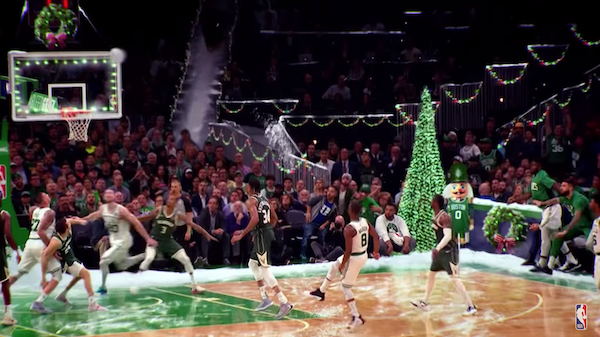 It's the most wonderful time of the year. Five specially gift-wrapped games featuring the league's best matchups, and holly, jolly cheer to the very last buzzer beater. 'Tis the season for the NBA on Christmas Day. The multi-platinum performing artist Normani sings our take on a holiday classic, as we see what happens when the magic of the season hits the court. Tune into ABC and ESPN on Christmas Day. Visit NBA.com for schedules.
12:00pm/et: BOS/TOR, ESPN
2:30pm/et: MIL/PHI, ABC
5:00pm/et: HOU/GSW, ABC
8:00pm/et: LAC/LAL, ABC/ESPN
10:30pm/et: NOP/DEN, ESPN