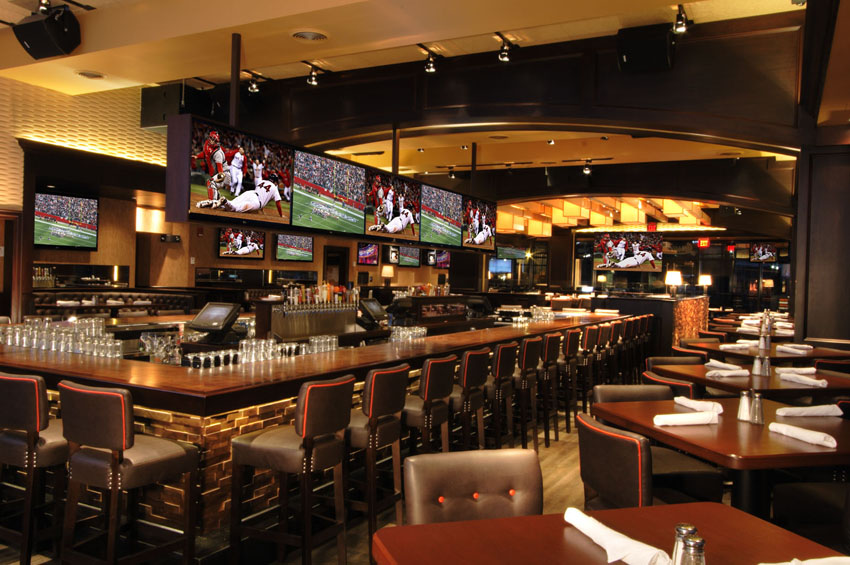 This upcoming weekend is going to be insane in the world of sports. What are you looking forward to the most to watch? Is it the Mayweather-Pacquiao "Fight of the Century," the Kentucky Derby or is there a NHL or NBA playoff game you want to watch? Heck even Chelsea is set to square off against Manchester City or Tottenham for their fourth straight title. Did I mention that the Yankees are playing the Red Sox? Plus we have the NFL draft starting this Thursday.
With all of these games and sporting events you will definitely be celebrating at home or at a bar. Now the only thing you need is a cocktail to match up with the epic weekend.  Here is a list of a few great tasting drinks for you to enjoy responsibly while taking in the fight, the NFL draft, playoff games and derby! We even have a video for you to learn how to do the Peli Rita Back Shot.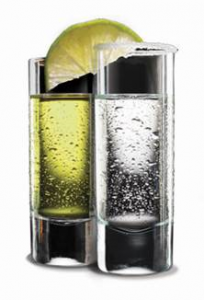 The Peli Rita Back Shot
1oz. chilled Peligroso® Silver tequila in a shot glass
1oz. chilled margarita mix in a shot glass (mix = .5 oz orange liquer, .5 oz fresh lime juice)
Take the shot of Peligroso® Silver Tequila. Follow with the shot of fresh margarita mix.
The Loconut
1.5 oz. Captain Morgan Coconut Rum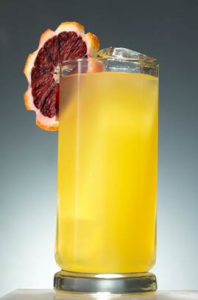 Pineapple juice to top
Build in a tall glass combining all ingredients over ice.  Top with a grapefruit slice for an extra tropical feel!
Crownberry Apple
1.5oz. Crown Royal Regal Apple
4oz. Cranberry Juice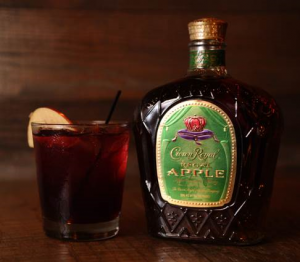 Serve in a rocks glass over ice and garnish with apple wedge.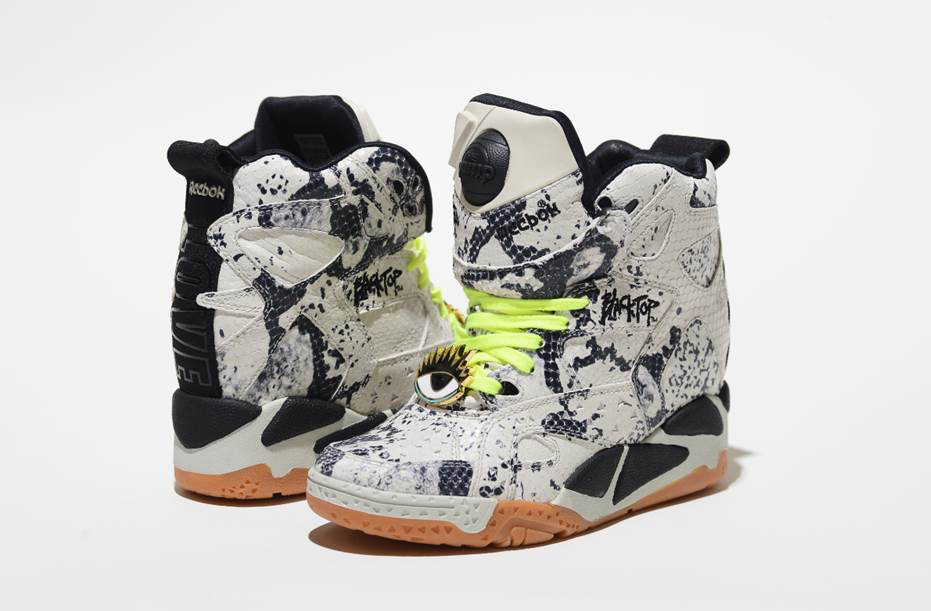 LA based designer Melody Eshani and Reebok Classic are back at it again with another collaboration, this time featuring the iconic Blacktop Pump and Ventilator sneaker models.
Each sneaker features the luxe python leather featured on the first Reebok Classic x Melody Ehsani collaboration – a unique texture that takes inspiration from a creature which embodies Melody's definition of a Classic woman. The shoes also feature the designer's signature take on the Evil Eye, which brings a sense of individuality and creativity to the look. The clean gum outsole adds a fresh finish to the shoe's rich tones.
The Blacktop Pump is updated with a hidden interior heel wedge for a feminine, streamlined silhouette, while the Ventilator says true to its retro runner design.
These shoes will be exclusively available at Melody's LA store (424 1/2 N Fairfax Ave, Los Angeles, CA 90036, (323) 272-3934) and her website www.melodyehsani.com on April 24th.  The shoes will then be available at select global retailers and Reebok.com starting May 1st.
The collection ranges from $120-$200.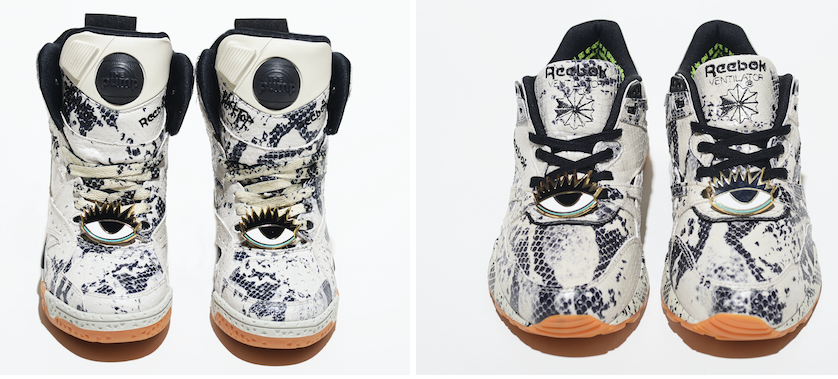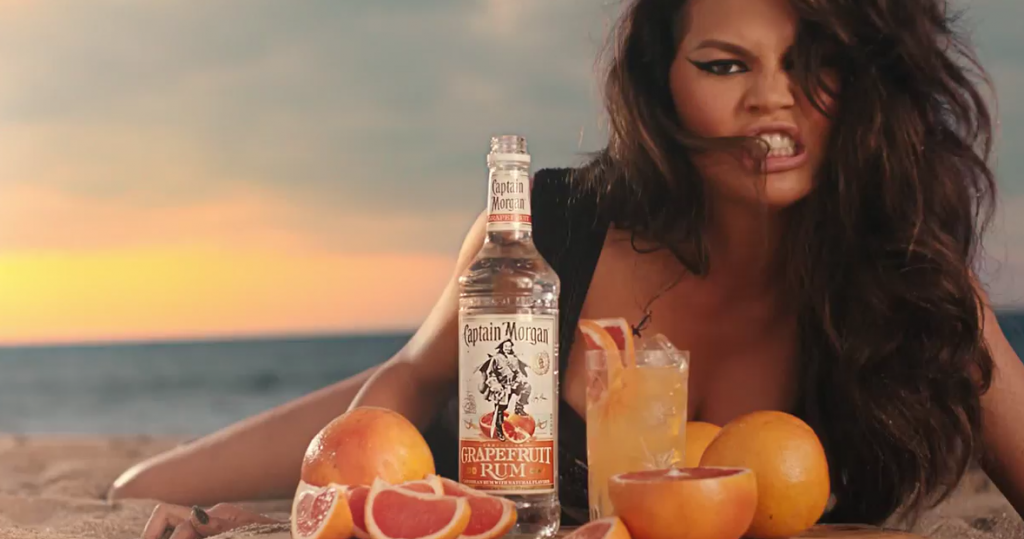 Captain Morgan White Rum is fantastic. How can you improve upon this rum? Well the Captain has figured out how. He added Sports Illustrated cover model Chrissy Teigen into the mix. She has teamed up with Captain Morgan to debut the brand's newest flavor offerings: Captain Morgan Pineapple, Captain Morgan Coconut and Captain Morgan Grapefruit Rum.
Chrissy stars as a peg-leg pirate with a taste for island cocktails. She forces beach inhabitants to "surrender" to the three new flavors now available by everyone's favorite rum brand. Check out the video below the list of cocktails.
With warmer weather right around the corner, we've also included some cocktail recipes that feature the new Captain Morgan White Rum Flavors. As always please enjoy Captain Morgan responsibly.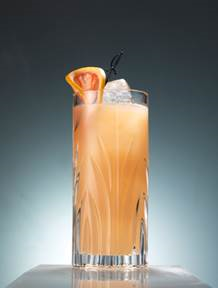 Palomaloha
1.5 oz. Captain Morgan Grapefruit Rum
Juice of ½ lime
Grapefruit soda to top
Directions: Fill tall glass with ice. Pour in Captain Morgan Grapefruit Rum, lime juice and grapefruit soda. Garnish with grapefruit wedge.
Baewatch
1.5 oz. Captain Morgan Pineapple Rum
1 oz. Cranberry juice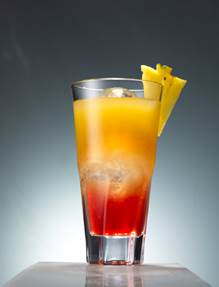 1 oz. Pineapple juice
1 slice(s) pineapple(s)
Directions: Fill tall glass with ice. Pour in pineapple juice and Captain Morgan Pineapple Rum. Top with cranberry juice. Garnish with pineapple wedge.
The Shark Puncher
9 oz. Captain Morgan Coconut Rum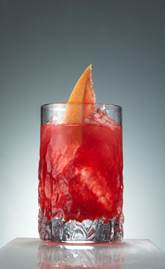 9 oz. Orange Juice
3 oz. Ruby Red Grapefruit Juice
6 oz. Cranberry Juice
Directions: Combine all ingredients including Captain Morgan Coconut Rum in a pitcher and stir.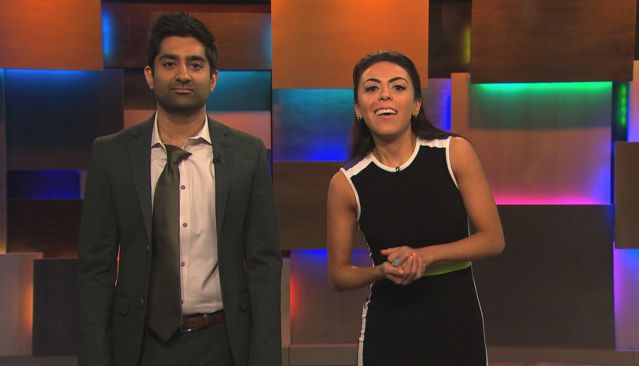 Ever seem to notice that all the late night talk shows are hosted by white guys? Two people have. Saurin   Choksi and Grace Parra host "The White Guy Talk Show" on the Fuse Network. They are looking to shake things up in the talk show world. They are looking to chat with guests from all over. They love to get a new perspective on things. That is why they interview a variety of guests all with different interests.
With a diverse cast and writing staff, White Guy Talk Show celebrates the things we love about music, movies, social media, celebrity and tech news, but from a point of view that's 100% unique to the talk show world: a younger, multicultural and millennial point of view. The half-hour daily show catches angles other shows miss, makes jokes other shows can't and asks celeb guests the questions no one else asks.
We got a chance to talk with Choksi and Grace about the show, building chemistry, and why a person's Twitter followers don't matter. Don't miss White Guy Talk Show weeknights at 11:30/10:30 on the Fuse Network.
You can listen to the interview HERE.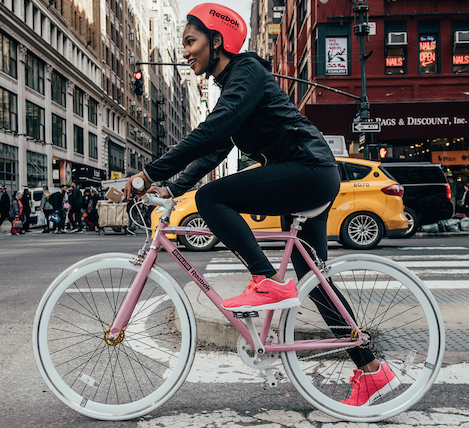 Last week, in New York City and Miami, an army of Reebok Classic bicycle messengers swept through both cities delivering the first pairs of Day Glo Ventilator sneakers set to hit stores this month.  The messengers rode custom Day Glo-inspired, single speed bikes — in blue, yellow, pink and orange hues that matched the colors of the sneakers — to messenger advanced pairs of the Ventilators around in NYC and Miami.
In New York, messengers battled downtown and uptown traffic to deliver the Ventilators to select, unsuspecting recipients all around the city, hitting the Financial District, Tribeca, Midtown, Upper West and Upper East Sides, as well as Harlem.  In Miami, the messengers endured the unrelenting heat and sun to surprise residents all over South Beach, North Beach, Little Havana and Wynwood with the neon colored kicks.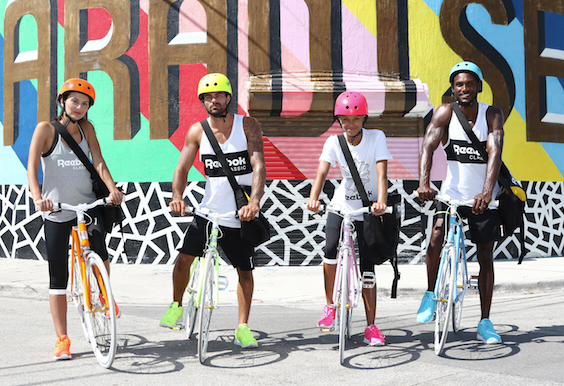 Didn't receive a pair?  Not to worry.  The Reebok Classic Day Glo is currently on sale at www.reebok.com and everyone who purchases a pair will be entered in a special drawing to receive one of the custom Day Glo bikes!
In 1990, Reebok released one of their most timeless running designs: the Ventilator. Incorporating Hexalite technology into the shoe to provide greater comfort and better shock absorption it was the perfect shoe for the faster, lighter runner. The durable lugged outsole was designed to give sure-footed traction for both on and off-road running. The visible archbridge in the middle of the shoe was perfectly placed to offer optimum motion control. And the name Ventilator? That came from the ventilated side panels that allowed cooling and breathability. The shoe was ahead of its time.  Twenty-five years later the shoe is a classic. Still as light as it ever was but now worn for street fashion instead of road running.
Capturing the electric energy found within unforgettable days and even hotter nights, Reebok Classic's latest iteration of the Ventilator – Ventilator Day Glo – puts a bold, neon spin on the classic silhouette.  Fearless and unapologetic, the bright colorways that make up this unique pack are for those not afraid to stand out or stand up.
Ventilator Day Glo – Men's
Colorways: Yellow, Blue
Price: $75
Retailers: Jimmy Jazz, Villa, Shiekh's, and Shoe Palace
Ventilator Day Glo – Women's
Colorways: Orange, Pink
Price: $75
Retailers: Finish Line, Urban Outfitters, Jimmy Jazz, and Reebok.com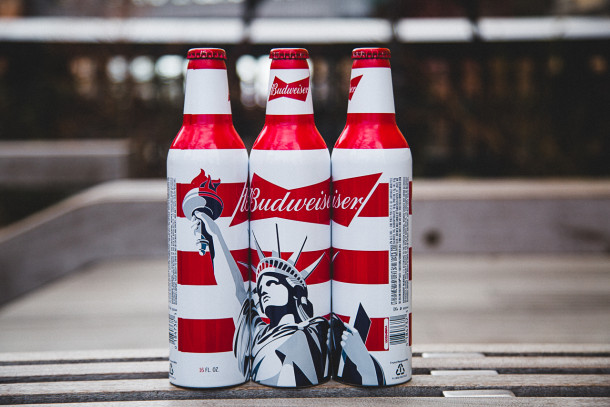 In honor of Earth Day, today, 13th Witness teamed up with Budweiser to showcase the company's new patriotic summer packaging. There was a photo shoot in NYC in famous locations around the city.  This unique summer packaging features the Statue of Liberty in celebration of Budweiser's partnership with the National Park Foundation which the brand announced today, complete with a donation and much-needed manpower to support the Foundation's "Find Your Park" initiative.
A monumental packaging conversion like this one was worthy of a monumental debut – so Budweiser commissioned cityscape photographer and Instagrammer 13th Witness to capture images of the new Budweiser bottle against iconic New York City backdrops, including aerial shots above Liberty Island.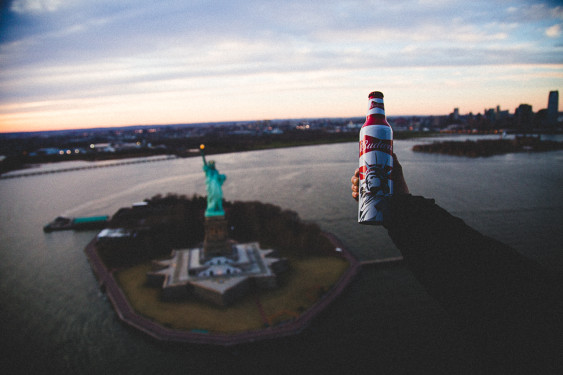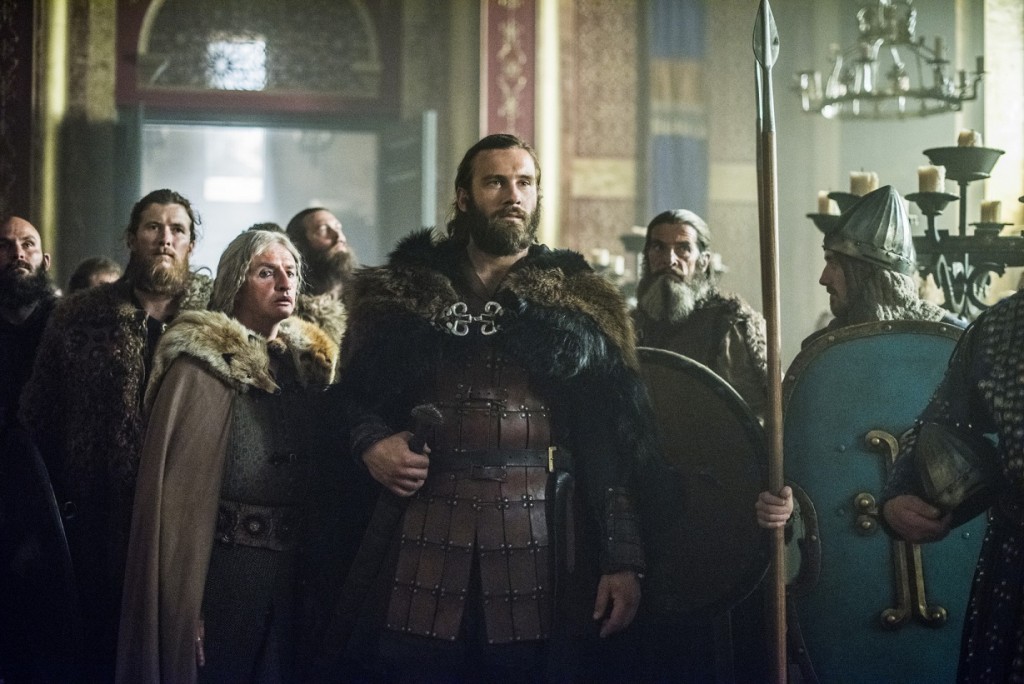 This week is the season finale of VIKINGS Season 3! HISTORY's hit drama series premieres the last episode of the season. It is titled "The Dead" and will air on Thursday, April 23 at 10 p.m. Rollo's destiny is recognized and Bjorn steps up as a leader. With one last chance to take Paris, Ragnar and his Vikings troops take a daring chance.
Check out the preview below.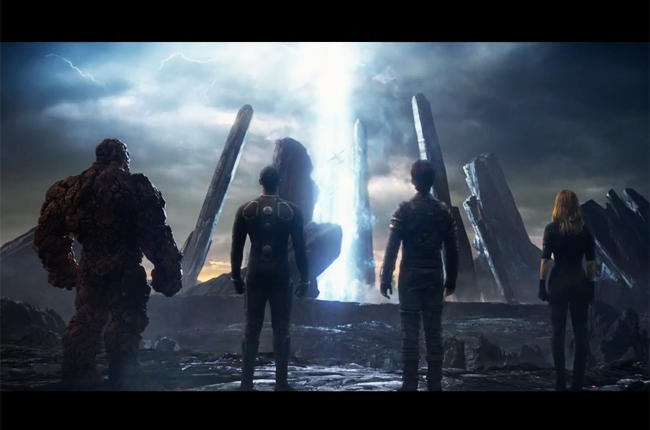 The latest Fantastic Four movie is a contemporary re-imagining of Marvel's original and longest-running superhero team, centers on four young outsiders who teleport to an alternate and dangerous universe, which alters their physical form in shocking ways. Their lives irrevocably upended, the team must learn to harness their daunting new abilities and work together to save Earth from a former friend turned enemy.
It is in theaters August 7, 2015 and stars Miles Teller, Michael B. Jordan, Kate Mara, Jamie Bell, and Toby Kebbell.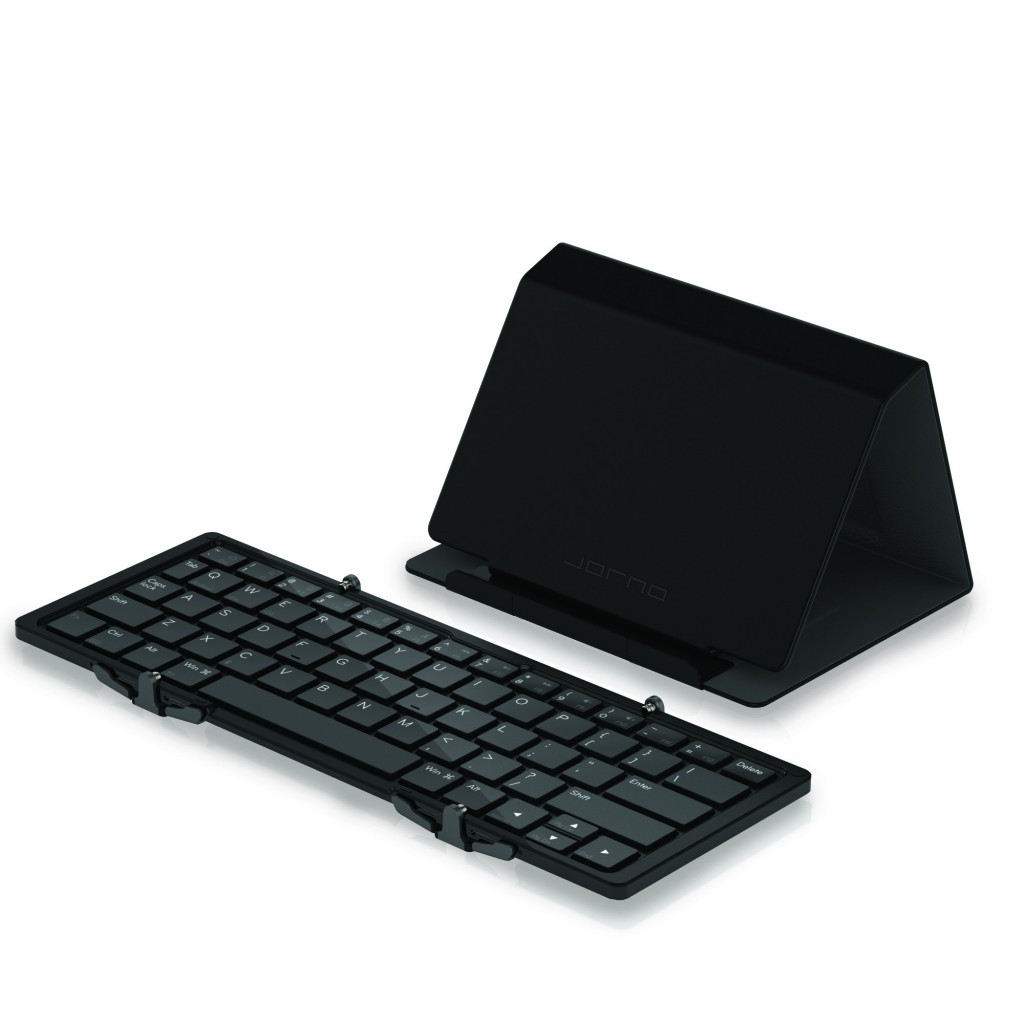 Recently when I was on a plane I was trying to get some work done. I had my laptop with me. Being sandwiched in the middle seat wasn't the most conducive place for my laptop. I would have loved to have worked on my tablet, but I hate the touch keypad. I wanted to be able to use a keyboard like the one on my laptop. For me that is the best way to type at my normal pace.
Thankfully I found out about the Jorno tri-folding keyboard. Jorno provides the ultimate level of mobility. It easily folds up to a compact size so you can be productive while on the go. Bluetooth connectivity allows you to connect Jorno wirelessly to your mobile device so that you can place the keyboard anywhere you like. This connectivity even works with your desktop or tablet.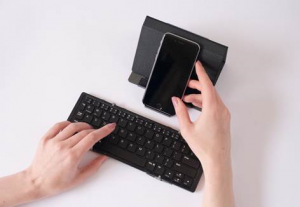 The protective case for Jorno doubles as a stand that securely holds your device in either portrait or landscape orientation. It adjusts to the perfect viewing angle just for you. The keys on Jorno are just 9% smaller than standard keys. These nearly full size keys offer ease and accuracy in long form typing, word processing, blogging, emailing, and note taking.
The Jorno tri-folding Bluetooth keyboard comes with a full standard QWERTY key layout for smartphones and tablet, one integrated case/stand and one micro-USB charging cable. It usually sells for $99.00 and will be worth every cent if you are looking to be able to work productively anywhere you go.
Right now Jorno is offering a special introductory price of $79 for a limited time only, using discount code "JORNO" at checkout, with free shipping anywhere in the United States.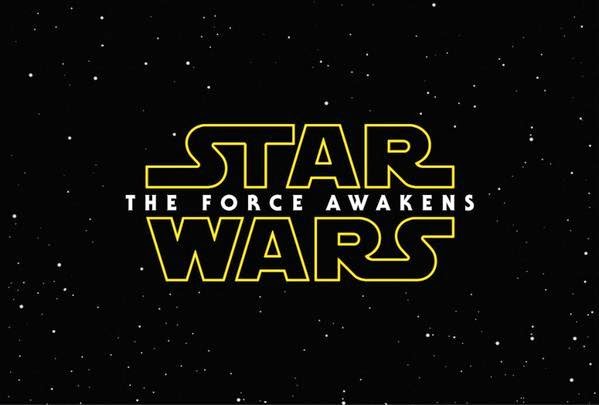 Today in Anaheim, California, J.J. Abrams (writer/director/producer) and Kathleen Kennedy (producer) kicked off Star Wars Celebration with an exclusive new look at STAR WARS: THE FORCE AWAKENS. They welcomed surprise special guests from the film: Daisy Ridley, John Boyega, Oscar Isaacs as well as veterans of the original saga Mark Hamill, Carrie Fisher, Anthony Daniels, and Peter Mayhew. The talented team of filmmakers and actors shared a behind the scenes look at the upcoming film and, to the surprise of fans around the world, debuted a brand new teaser trailer.